Have you ever struggled through life to find your true purpose?
You know, the one that motivates you to get out of bed every morning without coffee or an alarm clock!?
I finally found my true life purpose with this online business!
How I got to where I am today: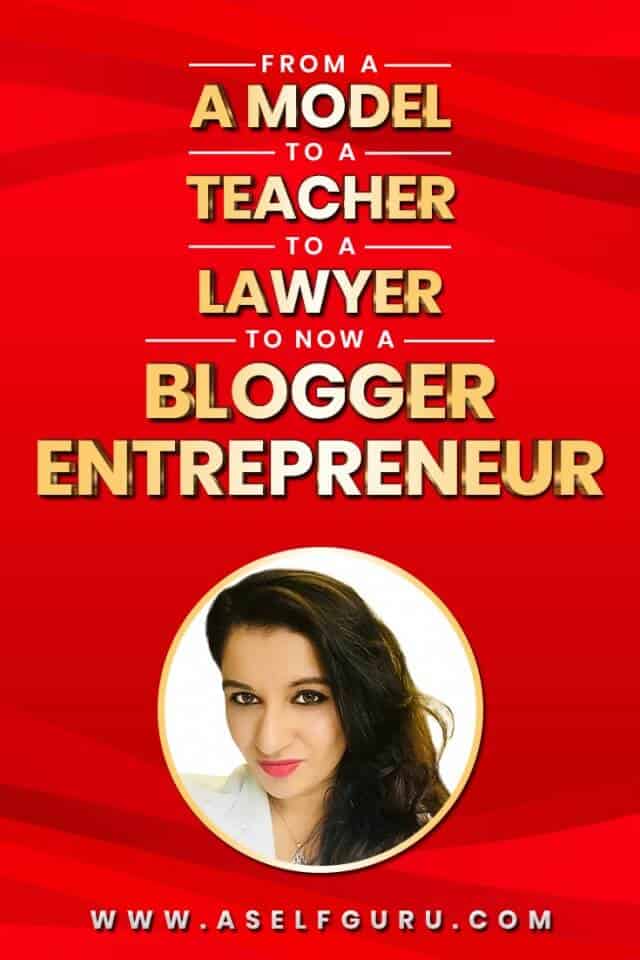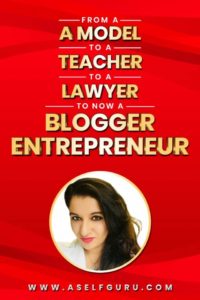 I WENT FROM A MODEL TO …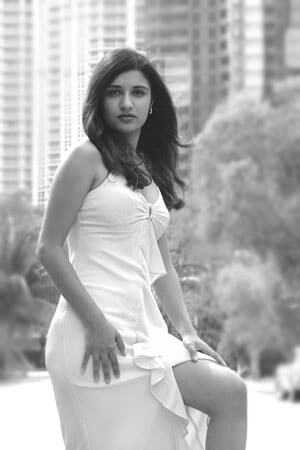 I started modeling at a young age because I didn't want to ask my parents for money. I don't come from a family of riches where I was born with a golden spoon.
Mom was a housewife and dad struggled to make ends meet with his new business that he took a loan of $100,000 to start!
That was a huge debt.
But then my Dad Got Sued for $90,000!
In his second year of being an entrepreneur, my dad got sued.
Yup, talk about tough luck.
I was still in college at the time (had not thought about becoming a lawyer yet)
I gave up modeling to help my dad navigate the legalities of this lawsuit (even though I was no lawyer at the time)
I watched my dad get sued because he failed to enter into THIS contract with his freelancer! (it's amazing how that one legal contract could have saved us SO much devastation and money)
My dad hired a freelancer to do some contract work for his business.
It was a handshake deal and this contractor was "so-called" my dad's friend!
So needless to say, my dad didn't bother putting ANYTHING in writing before working with this guy.
Well, you can already guess what happened next, right?
Something that turned our entire life upside down!
I still remember this day like it was yesterday because I came home from college and watched my dad getting served with a $90,000 lawsuit!!!!
We froze with fear. Dad was livid because he trusted this contractor and now he was being punished for being the "NICE GUY"!
The lawsuit lasted A YEAR before we could finally settle and get our sleep back.
That's a lot of money, and honestly, for my dad at the time, that was his entire ONE YEAR INCOME that he lost in a heartbeat.
This ONE legal mistake my dad made cost us A LOT as a family.
When you get sued, you are not the only one that suffers. Your entire family loses their sleep and appetite with you.
So I grew up eating NOODLES than STEAK.
Spent my weekends READING A BOOK than buying FANCY CLOTHES
Blew all my money on BOOKS to learn than GO OUT
Canceled all my plans to help dad with his BUSINESS than hanging out with my FRIENDS.
This heartbreaking and life turning lawsuit completely changed my life.
But there was ONE silver lining moment in all this distress for me.
I knew I had to become a lawyer to help other entrepreneurs avoid making the same legal mistakes that leave you financially and emotionally broken!
A TEACHER…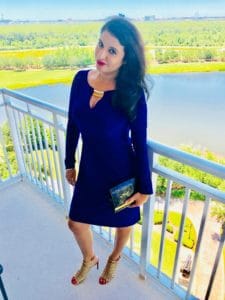 But first, I became a teacher.
One day I asked myself if money and time were no object, what would I be doing right now?
The answer was that I wanted to TEACH…
Most importantly, TEACH AND FEED THE ORPHAN CHILDREN AROUND THE WORLD
That desire to teach led me to become a teacher at my high school and later at a community college.
Teaching captures my true desires, my deep-hidden longing to make a difference in the world.
It allowed me to send money to teach and feed the orphan kids around the world, even if I couldn't be there myself.
It's a magical feeling to teach others wherever you are. That's why they say, "Once a teacher, always a teacher!"
Did you know 10% of my earnings go towards feeding and teaching kids around the world who are not blessed with parents? The things we take for granted. So just know that every time you make a purchase from me, you are making some kid SMILE around the world. 
TO A LAWYER…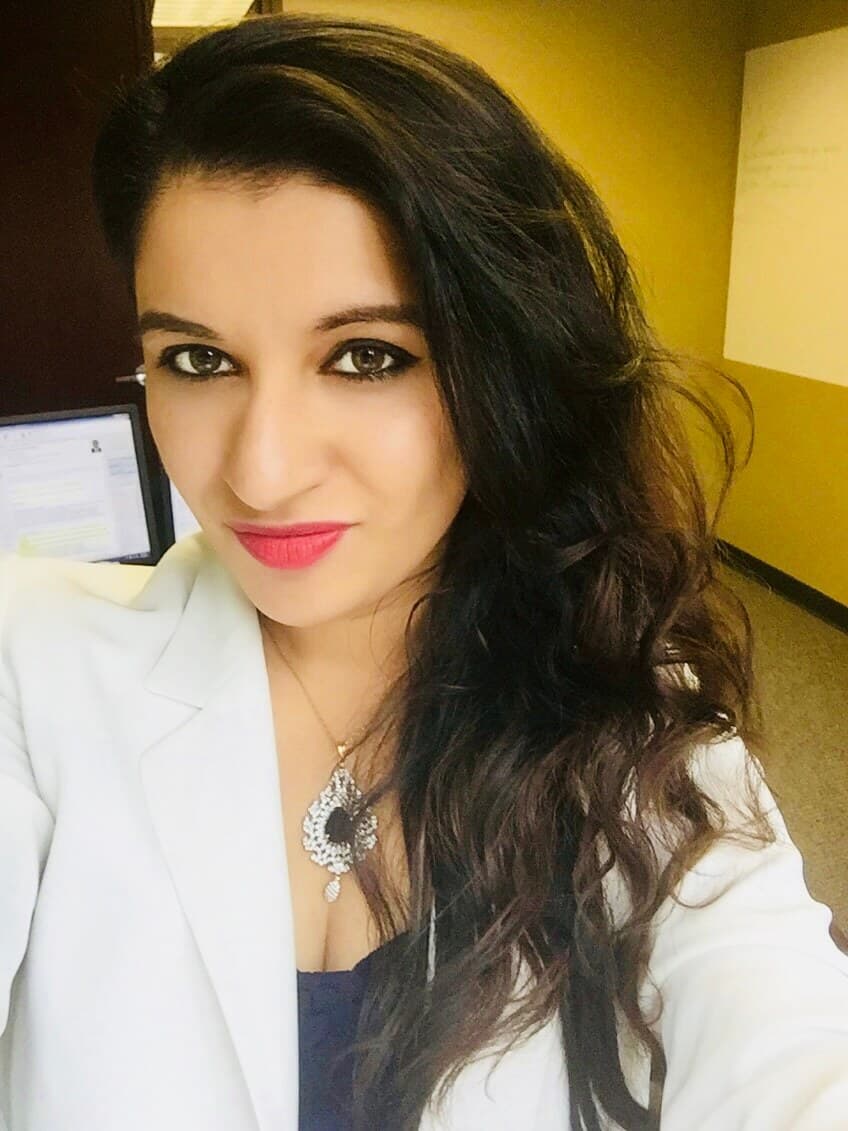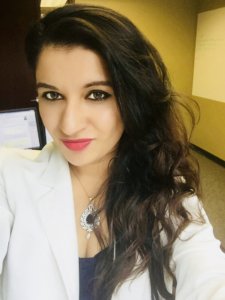 Being a lawyer came EASY to me because I had already spent ONE whole year making sense of all the business legalities when my dad got sued.
I worked for free as a paralegal because I was passionate to see my dad win his lawsuit.
I knew my dad had made a BIG legal mistake of not signing a contract with his freelancer but I still couldn't believe we had to pay such a BIG price for it financially and emotionally.
I couldn't bear to see any other small business owner going through the pain, agony, and financial loss we suffered as a family.
I knew I wanted to become a lawyer and teach other entrepreneurs how to avoid these legal mistakes!
Turns out, I LOVE every minute of it and still work full-time as a lawyer during the day while I blog at nights and over the weekends.
But I had no idea how much these legal and business skills were going to benefit others while enhancing my professional and personal life too.
TO NOW A SIX-FIGURE BLOGGER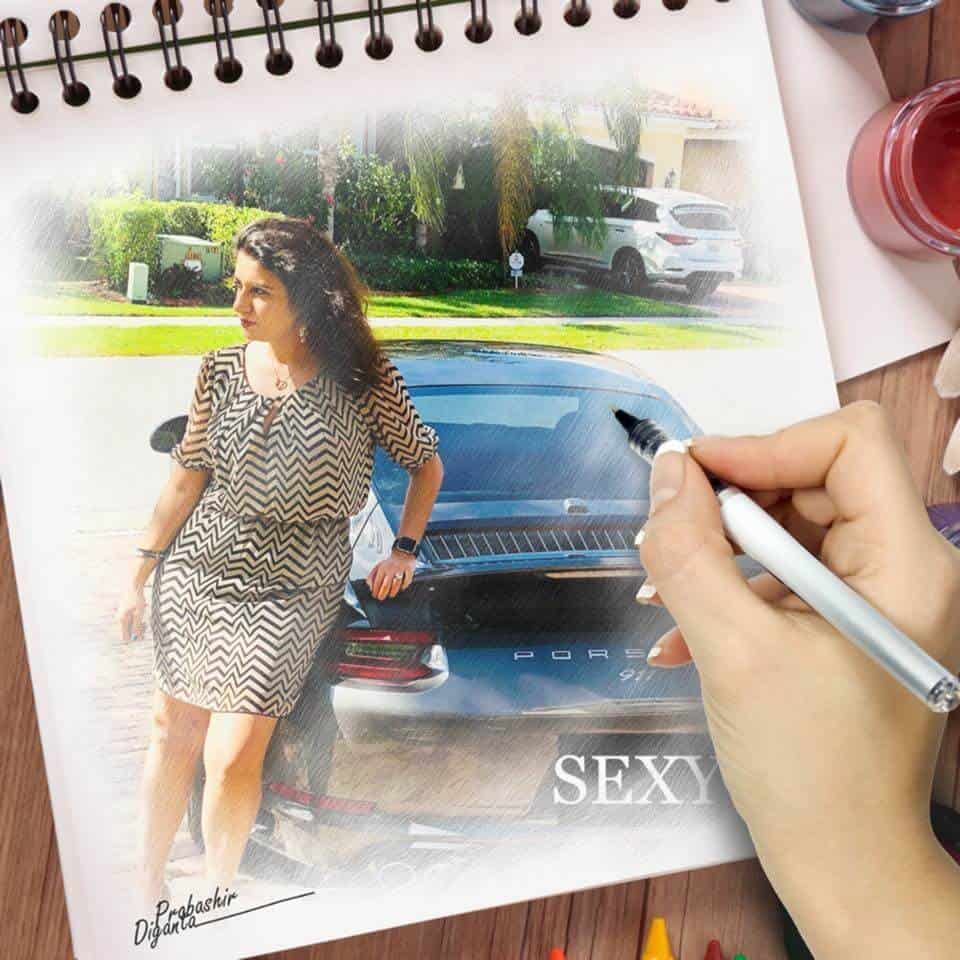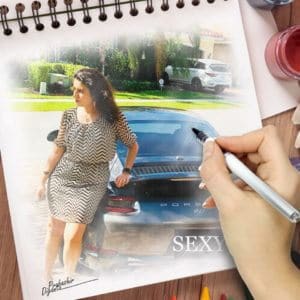 I learned a lot about business while helping my dad rebuild his business.
Watching my dad work LONG hours to jump-start his business was truly inspiring because I saw him reap the rewards of his hard labor too.
After the lawsuit was over and he finally started making money with his business, our life got better.
Dad had complete autonomy over his time. He still worked 80 hours a week but at least he was his own boss.
Time is money.
He decided how much or how little he wanted to work in a day.
Didn't have to report to a boss ever in his life.
It became obvious to me that self-employment = self-happiness for him! (and for me because I got to spend time with him at his business)
And I wanted the same happiness for myself when I grew up. 
So I began my never-ending journey of side hustles.
I've owned different businesses over the years (modeling, home tutoring, teaching, coaching, freelance work, writing, and editing business, etc).
But out of everything, BLOGGING changed my life completely.
0 to $60,000 a Month Blogging
One day, I stumbled upon a YouTube video of six-figure bloggers and they inspired me to start a blog!
The very next day, I ended up purchasing their Pro Blogger bundle to begin my blogging journey.
I loved the course so much that I became an affiliate for them. This is my affiliate link if you want to check it out to transform your life too.
Since then, I have never looked back because, in my first month, I made my first $1,000!
$3,700 in My First Two Months of Blogging
Before I knew it, I made $3700 from my blog in just two months.
From there, I continued to surpass my blogging goals each month (all while working full-time as a lawyer!).
The beautiful thing about blogging is you get to decide how much work you want to put into it.
Some weeks you will work a little extra and then other weeks may be slow for you. You decide your pace.
In my 4th month of blogging, I made $10,000 and two months later, I made $20,000 blogging!
This is when other bloggers started to contact me for blog coaching because they wanted to find out my secrets for success.
In case you are wondering too, here are all the other business and blogging resources I used to make money quickly.
$20,000 a Month Blogging
This post nicely sums up how I made $20,000/ month blogging even as a new blogger! 
$35,000 a Month Blogging
Then came my BIG month of making $35,000 from my blog the same year!
$60,000 a Month Blogging
I cried with joy and excitement when I looked at ALL my different sources of blog income (you should always diversify your blogging income) and found out that I made $60,000 in a single month!!!
Read how I made $60K a month in this blog post. 
It was incredible, and I'm still in a state of shock and my heart is filled with gratitude!
Here's a screenshot of one of my blog income sources (my legal templates and services here) and almost $50,000 came from that!!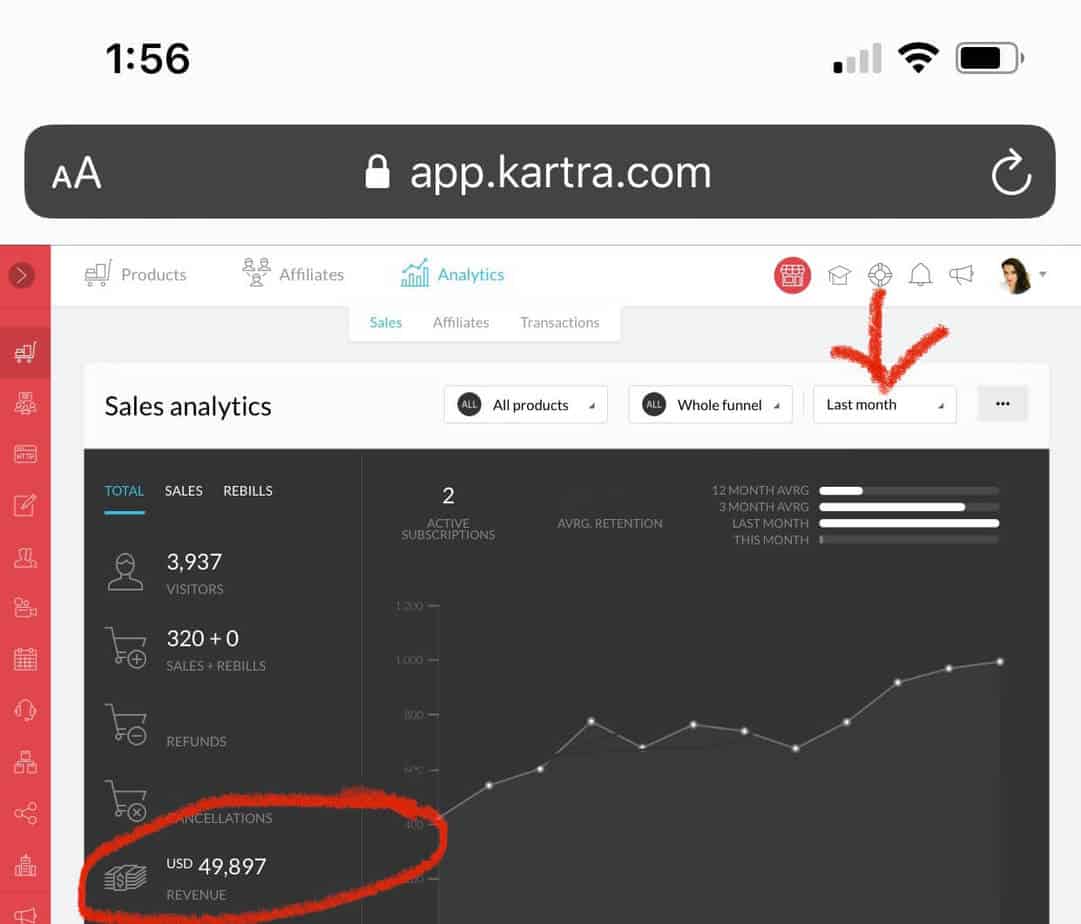 That really shows me how much you LOVE my legal templates here.
Another $10,000+ comes from other sources like affiliate marketing, paid gigs, etc.
I've been blogging like a crazy lady with my full-time job as a lawyer and to take my blog from 0 to $60,000 a month is truly a dream come true!
Online entrepreneurship is slightly different than owning a brick and mortar business but the core principle is the same – you are your own boss!
The key difference is that you are NOT married to one place and your overhead costs are much lower.
An online business like blogging allows you the autonomy to work from anywhere in the world, which you can't have with a brick and mortar business.
Remember no matter how successful you are at your job, it's never too late to create something of your own even if it's just a hobby in the beginning that later blossoms into full-time self-employment.
All the valuable skills I have acquired over the years –
confidence as a model,
interpersonal communication skills as a teacher,
finance and business acumen from owning multiple businesses
and the legal skills as a lawyer
have all been my pillars for success!
What is one non-negotiable moral value you live and die by?
For me, it's INTEGRITY
I am a firm believer that those who don't stand for anything will fall for anything. This means that I try to live by my values every single day; in life AND in business because guess what?
When you embody your values, you also teach others to treat you the same way.
Want to Work With Me?
This is the most visited page on my website. Surprisingly, it's not THIS About page 🙂
I sell EASY, AFFORDABLE legal templates for your business without having you spend THOUSANDS to hire a lawyer.
Here's what I believe –
I believe in GIVING more than you expect. If I give you MORE, you will come back for more!
It's a win-win.
So all my products, services, and free content are filled with this core value of "giving more than you receive." My dad taught me that.
Here's how I got started-
People always ask me how I started my blog in 7 days while working full-time as a lawyer? Read
this post
to find out!
Here's why you should trust me –
At the time of writing this, I've helped over 10,000 bloggers and entrepreneurs who have happily bought my legal templates and used my legal services as a lawyer to protect their online businesses in the last 10 years.
I've also been featured on 200+ sites, so to say I'm quite busy and experienced would be an understatement!
Check out some of the testimonials and success stories here and my publications here.
Here's what you need to do to take this relationship forward –
Get on my email list NOW.
Get on a 30 minutes blog or legal coaching call with me!
Get a Blog Legal Audit to ensure your website is legally compliant or if you have a product (ebook or course) you'd like to review to ensure you have the proper disclaimers and legalese to protect you then I'm all ears. Sign up for that service here.
Grab affordable legal templates from my store here to protect yourself from lawsuits!
Start here: