When I first started blogging, I had no idea that I would be writing a blog income report detailing how I made $78,000 from my blog last month!
It still feels so surreal a month later! And my success story was featured in the International Business Times here.
When I made $11,000 in ONE day (which is what I was making as a lawyer in ONE month), I knew it was time to quit my 9 to 5 job and become a full-time entrepreneur.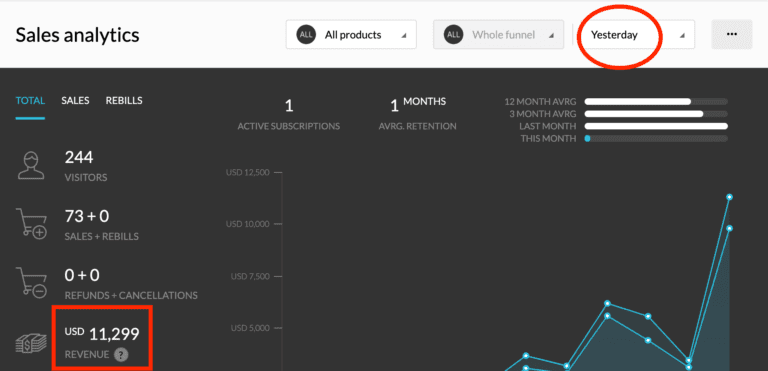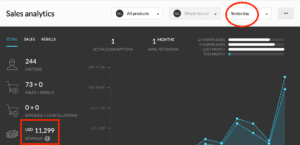 By the way, here are 7 things you need to know BEFORE you quit your 9 to 5 and work full-time on your business.
A few months ago, I made $60,000/month and then $44,000/month from my blog. I was in a complete state of shock as I didn't expect to make so much money from just my blog (I say "just my blog" because I'm a full-time attorney as well).
Here's a video from Create and Go where my blog was featured for making $60,000 a month!
But last month, my surprise and celebration increased two folds as I reached a HUGE milestone in my blogging career of making $78,000 in one month!
It proved to be one of my best blogging months so far. I was filled with a feeling of great joy and the prospect of endless possibilities.
Watch this video to learn:
3 things I did to scale my blogging business quickly
4 ways I make money blogging right now
1 business tool I can't live without and helped grow my business fast
and a lot more!
And the best thing is that there is still room for more! ($100,000 a month seems much more possible now!), which is why I grabbed this behind-the-scenes workshop into a multi-millionaire's finances to get a headstart! 
I'm not writing this blog post to brag. I just want to show that it's totally possible for you to earn a generous income from blogging as long as you work hard and are determined.
I read many blog income reports before I started blogging, and I found them to be really inspiring. I didn't think it was possible to earn money by blogging. I thought the only way to boost my income was to hustle hard at my day job and climb up the corporate ladder.
If it wasn't for these six-figure bloggers being transparent about their blog income report, I would have never started a blog of my own.
Blogging has completely changed my life. I know it can do the same for you!
Who doesn't like working from home and making money online, especially passive income through affiliate marketing or selling your own products?
Oh, the beautiful feeling of waking up and seeing your phone showing tons of affiliate sales never gets old!
Also, writing a blog income report is a great way for me to look back and learn what strategies are working for me and which ones aren't.
It's an easy way for me to see which areas I need to improve to make the next month bigger and better!
Anyway, now that you know why I'm sharing my blog income report, let's get to the good stuff!
Here's exactly how I made $78,000 from my blog last month and how you can too! I want to read a similar blog income report from you next 🙂
How I Make Money Blogging
There are a few ways I make money blogging at this time:
Selling my 

legal templates here

 and providing my 

legal services here

 (blog coaching, legal audits, custom contracts for your business, etc). 

Get in touch here

 if you need anything specific!
Sponsorships (learn how to make money from them 

here

)
Affiliate marketing (recommending the 

products I love

 that helped me make money quickly)

Paid gigs like Interviews, speaking at events, etc
There are other ways to make money blogging as well such as running ads and more. But, I stay plenty busy with these methods right now.
If you haven't noticed, I don't run ads on my blog. They can be pretty obtrusive, and I leave websites that have too many ads regardless of how great their content is.
At the end of the day, I want to make sure you (as the reader) have the best experience on my website, and I feel that ads will get in the way of that.
But I did look into this ad network and they seem promising. They are offering a special bonus as well if you'd like to check them out.
1. Selling My Products and Services
The primary source of my blogging income comes from selling my own products and services.
In total, I made $67,375 from my legal templates and services here, and another $11,000 came from affiliate marketing, sponsored posts, paid gigs, blog coaching, and legal audits of websites.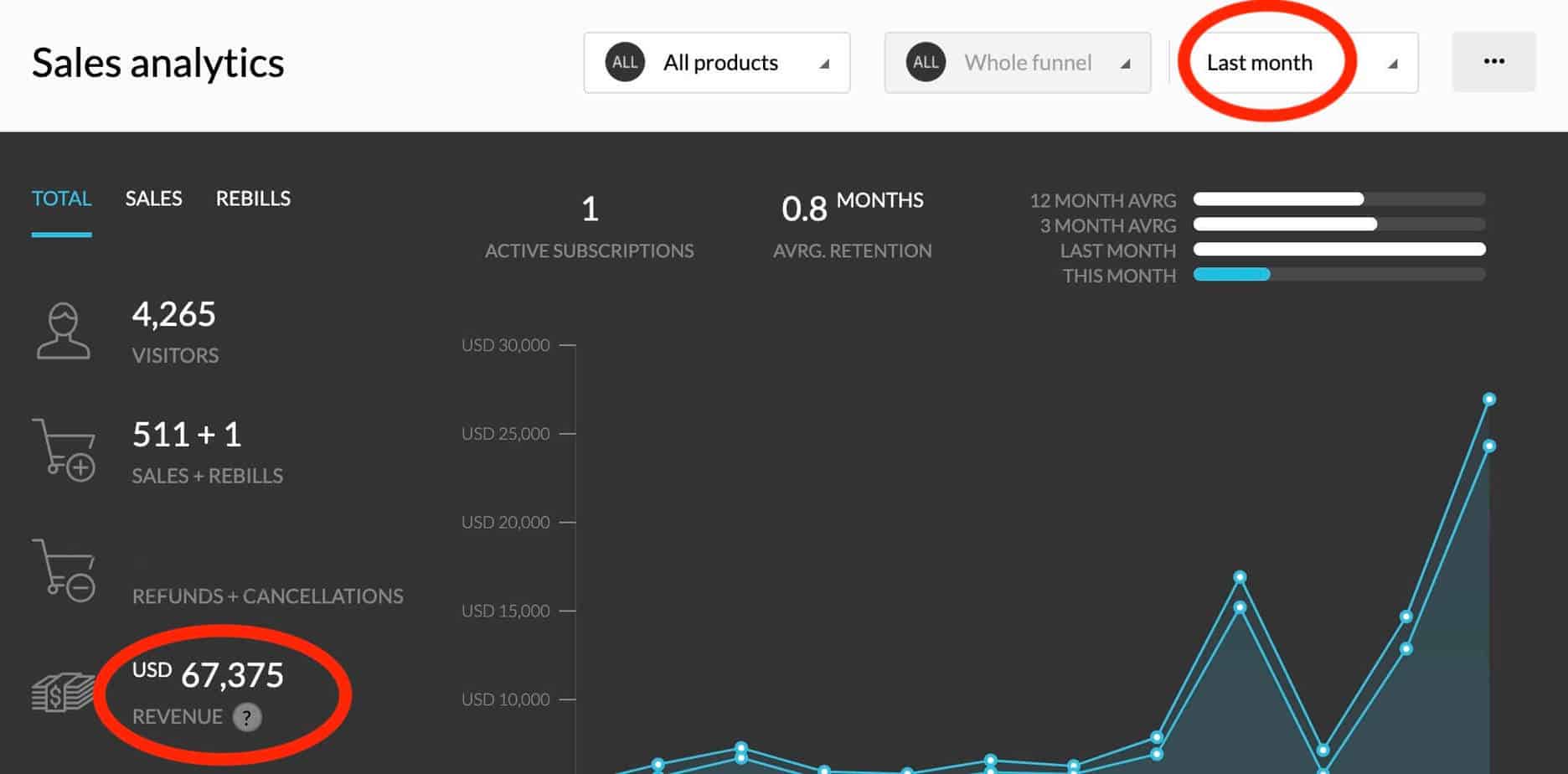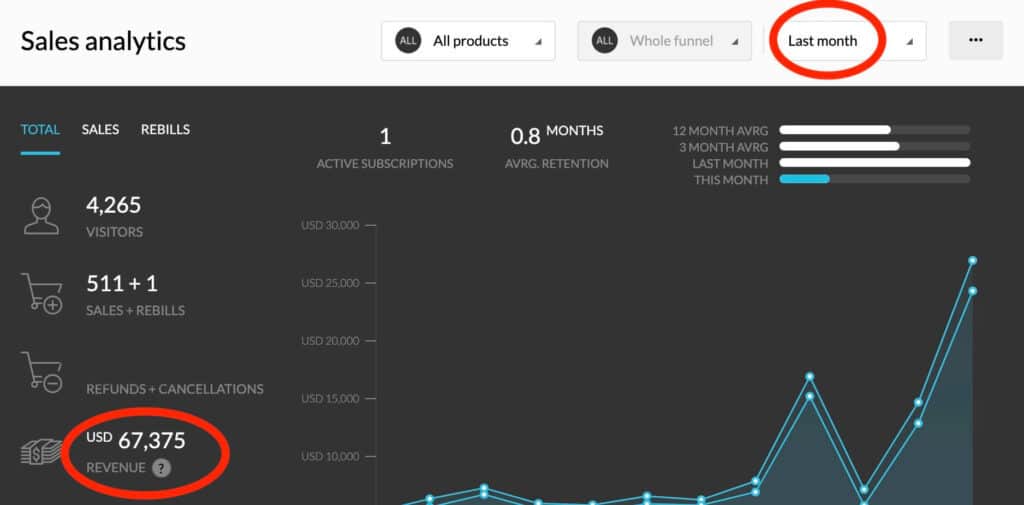 Below are some more screenshots of other monthly income reports: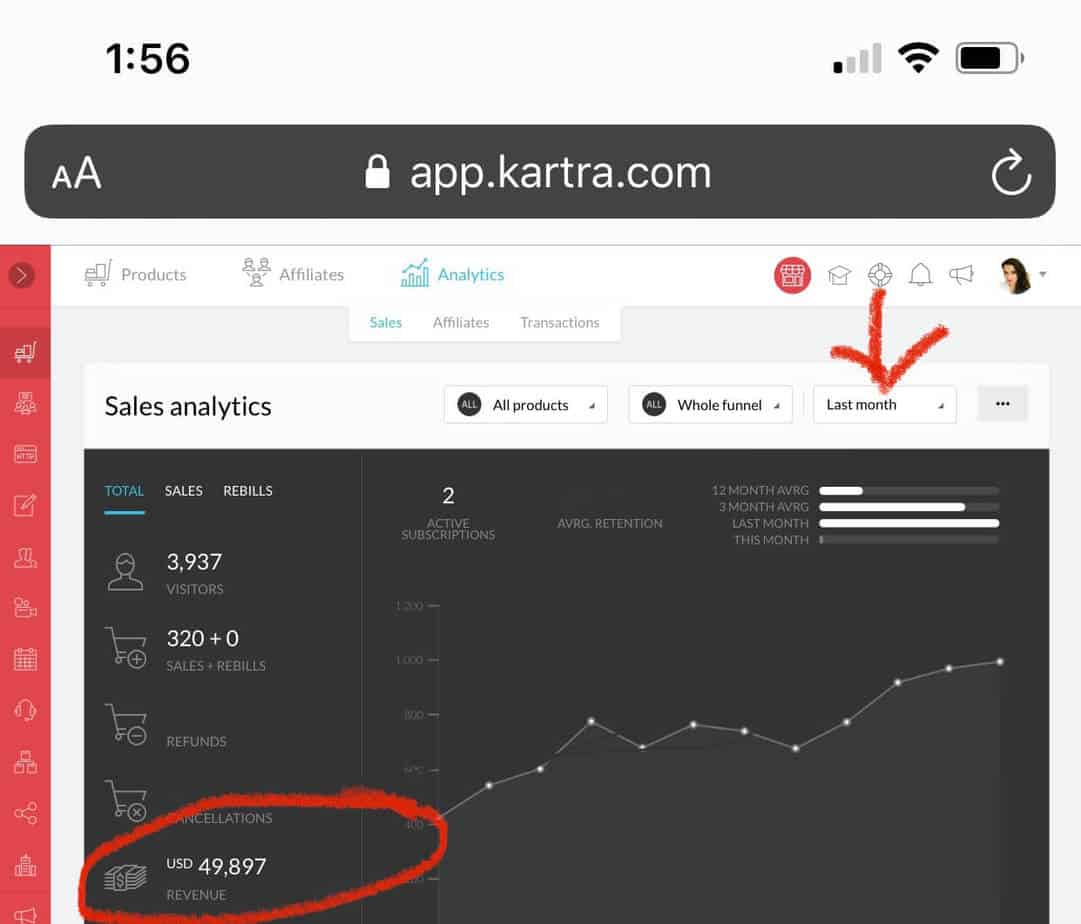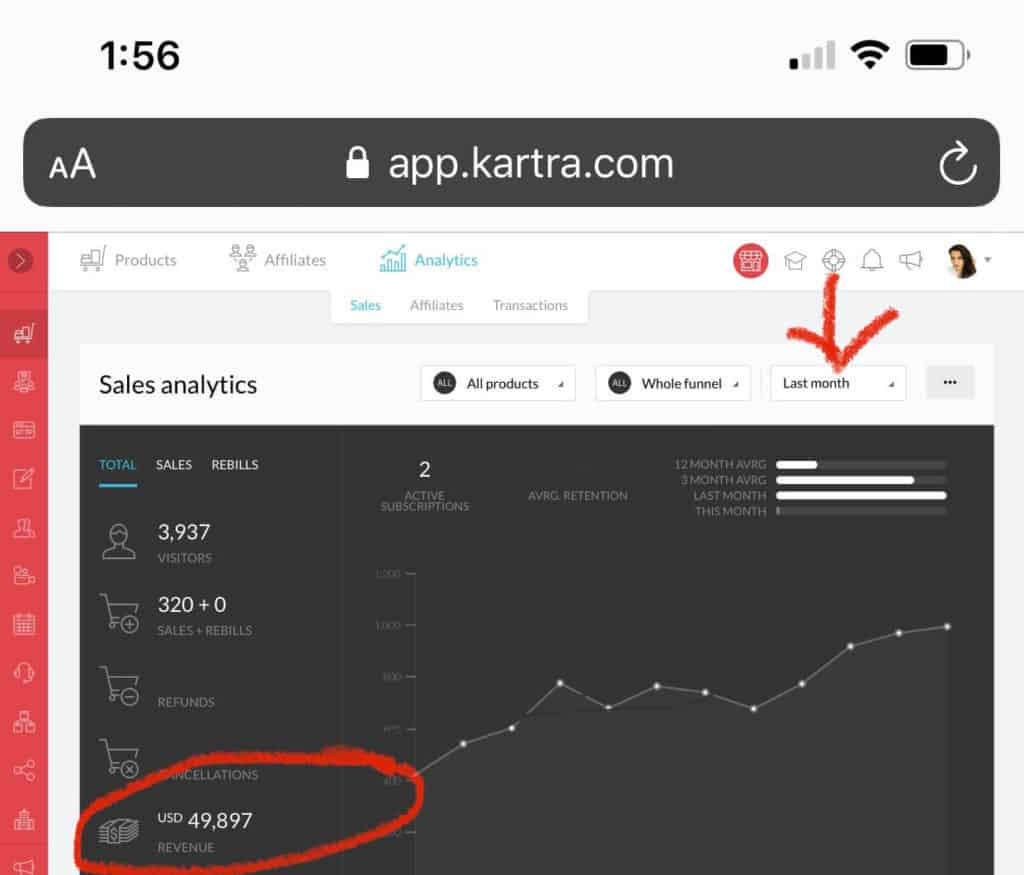 And here's another screenshot showing how I made $58,000 in a single month!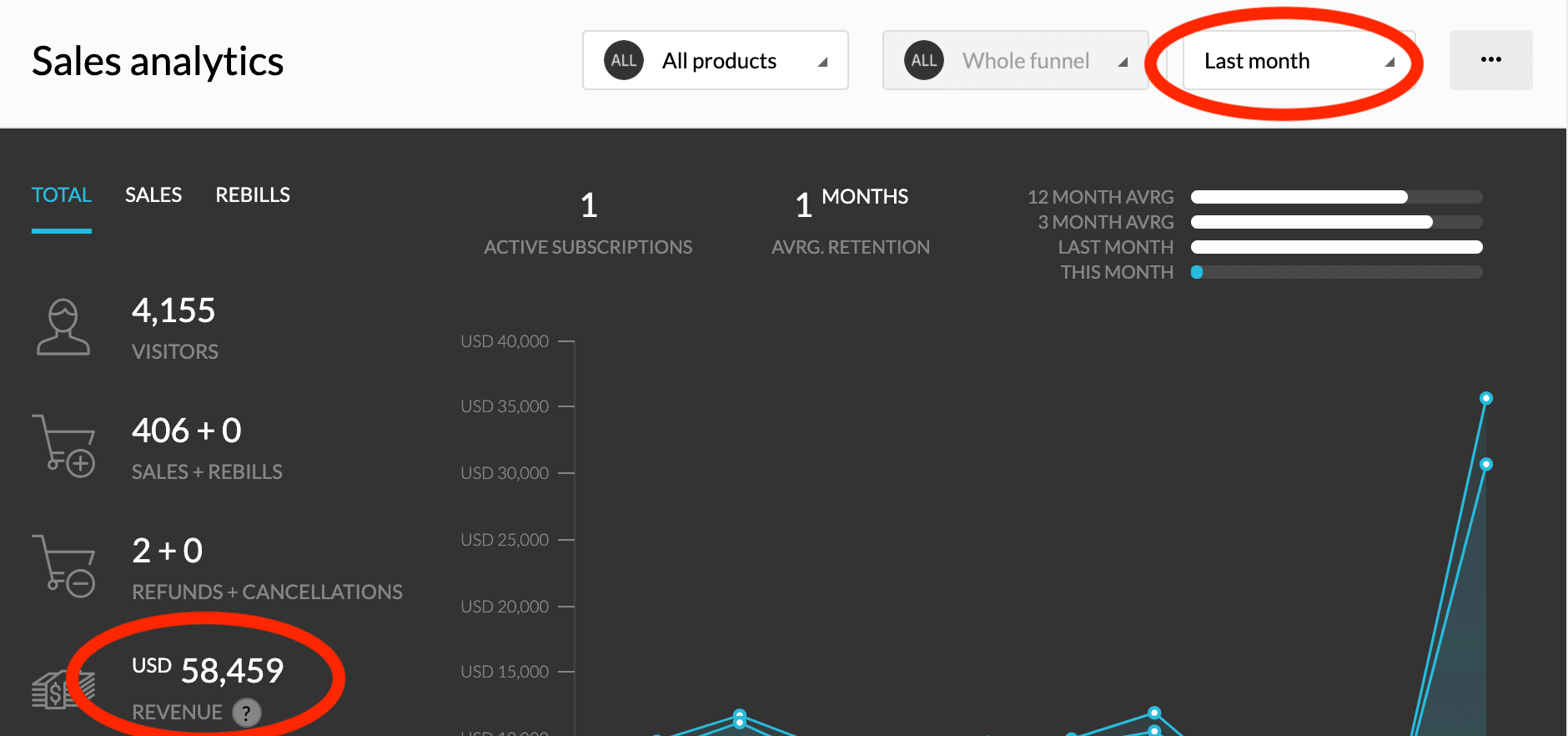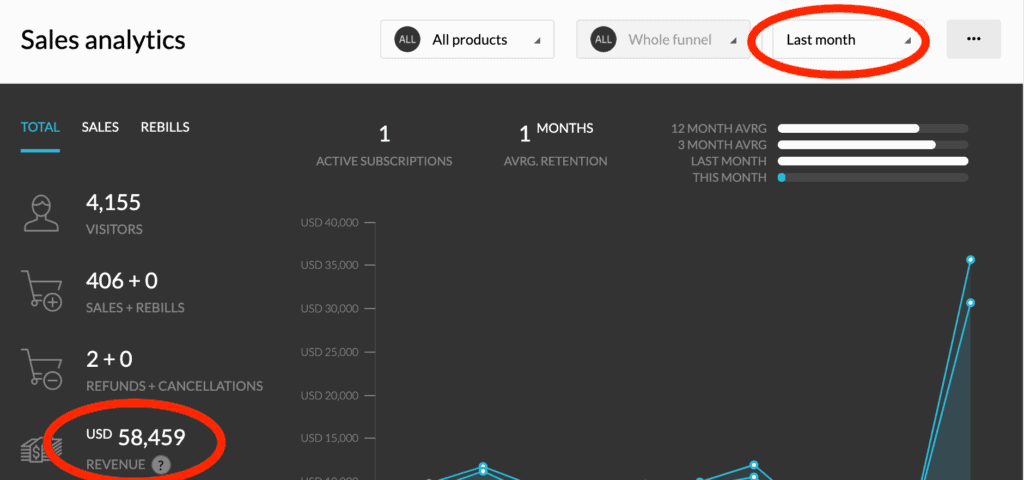 As you may know, I'm a full-time lawyer. I create and sell legal templates on my blog to help other bloggers and online business owners legally protect their business.
As of right now, I've created 20 legal templates that I sell on my online legal store. You can take a look at them here.
These are easy DIY Legal Templates that you can instantly download and begin using to protect yourself + your business from lawsuits.
This blog post describes all the templates that come in my VIP legal bundle in detail. You should definitely check it out because there might be some legal mistakes you are making as an entrepreneur that you can easily avoid with these legal documents and contracts in place.
I've had major success with selling my legal templates for several reasons.
First of all, they are VERY affordable and won't break the bank considering that they're written by an actual attorney (me!) My legal templates will cost you way less than hiring an attorney to draft them.
Plus, they are easily customizable and only take 15 minutes to fill out. I even tell you exactly where and what you need to customize in the templates.
My templates are also trusted by more than 50,000 entrepreneurs that I've helped as a lawyer for more than 10 years.
See why my legal templates are LOVED by bloggers, coaches, freelancers, and all entrepreneurs:
The most popular product I sell from my legal store is my Legal Bundles. I sell these in three discounted packages – Starter, Premium, and VIP.
So if you are struggling to write legal pages for your website or need a special contract for your business, take a look at these different bundles to make your life easy!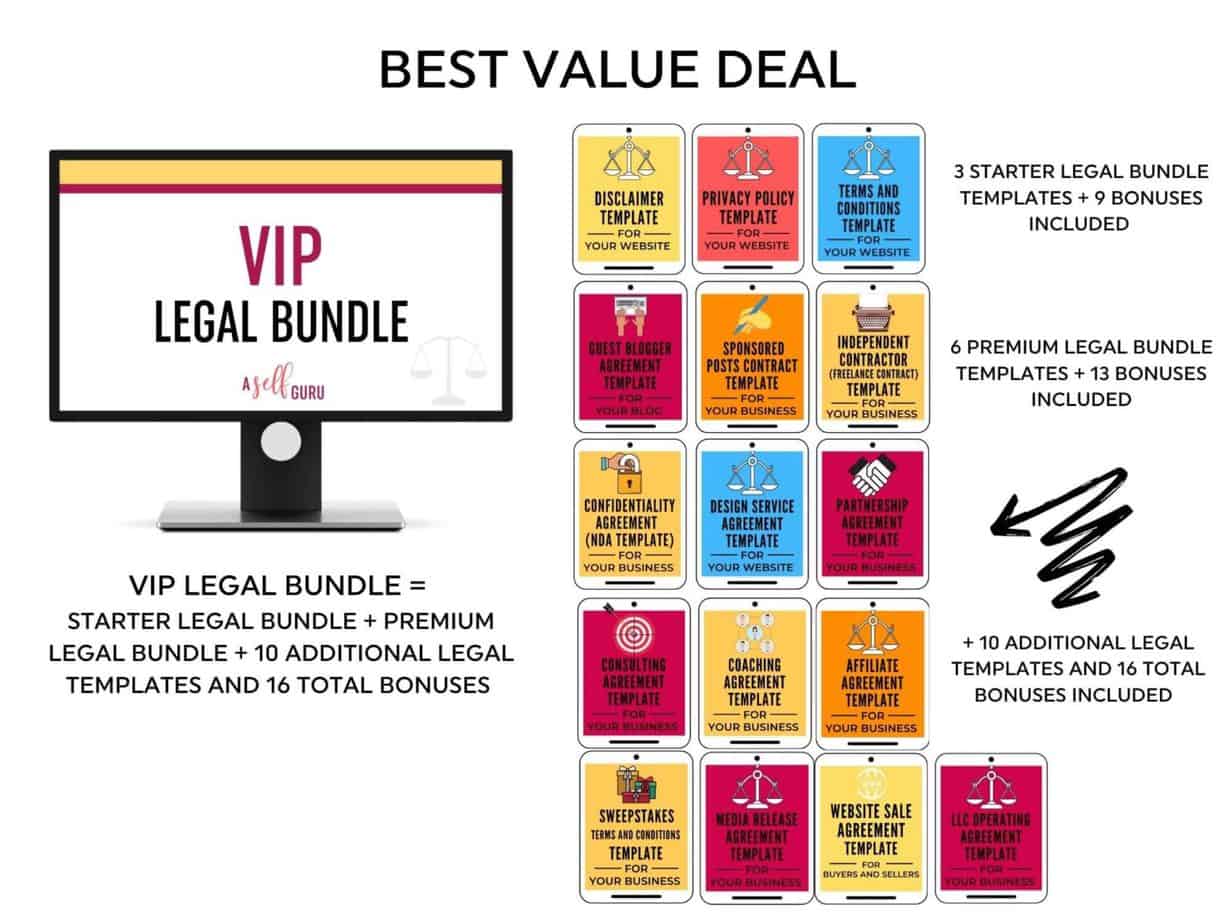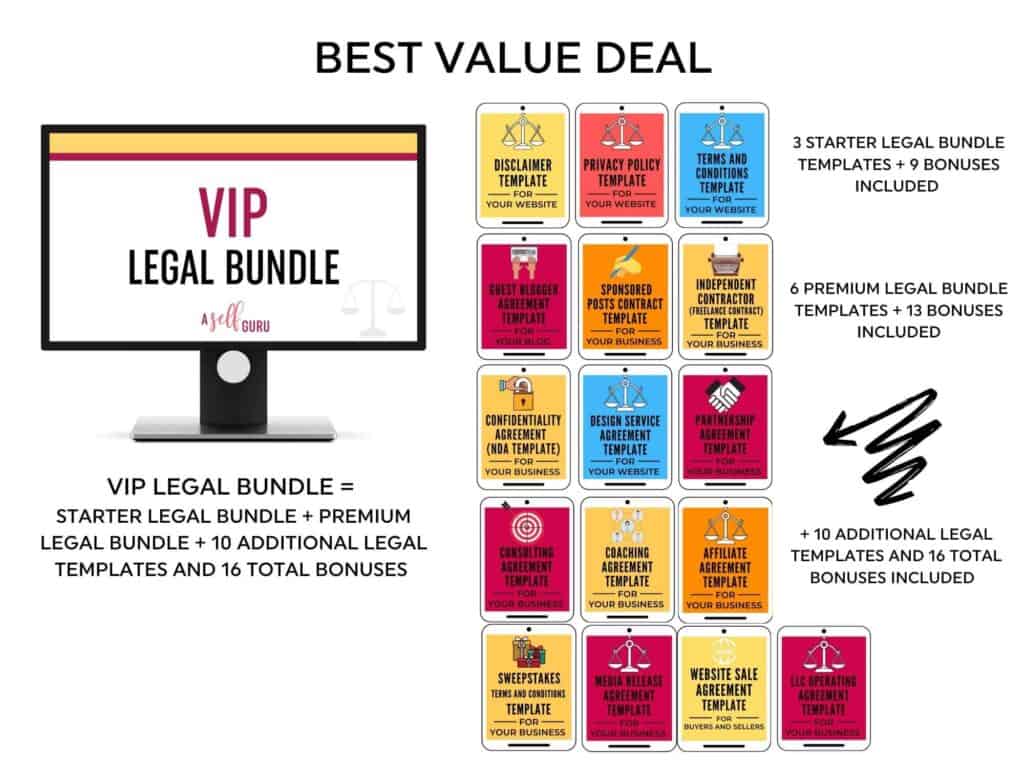 Aside from selling my legal templates, I also offer business coaching calls. These coaching calls also bring me a decent chunk of change every month.
These coaching calls are one-on-one and last 30 to 60 minutes depending on your needs. We talk about how to reach your business and blogging goals.
I answer all of your questions regarding:
legalizing your online business,

making money online,

setting up a successful online business,

making money online,

setting up a successful online business plan,

driving traffic to your website,

affiliate marketing,

creating your own products,

and anything else you need help with related to your business!
I'm filled with gratitude seeing how helpful these coaching calls are for my customers: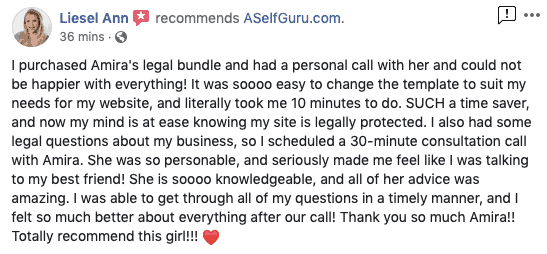 Take a look at 100's of LOVE NOTES from my customers here. 
So if you are struggling with anything related to your business, set up a call with me here.
Another way I earn money blogging is through my blog and website legal audits where I review your entire website to ensure your compliance with the laws.
You get complete peace of mind knowing your online business is legally protected.
I review your entire website and the legal pages on your website and propose all the changes you need to make to protect yourself from lawsuits!
You will receive my written feedback on how to make your website legally compliant + free access to my best selling Starter Legal Bundle that includes all 3 legal pages and 9 bonuses (total value $1500)
You can set up a blog legal audit here.
2. Affiliate Marketing & Sponsorships
So last month, I made $8,245 of my blogging income from sponsored posts/emails and affiliate marketing.


I only recommend these affiliate products that took my blog from 0 to $210,000 in my first year blogging.
This is lower than my usual affiliate income per month but that's because I focused more on my own products last month.
Other Blog Income Reports:
I work with over 30 affiliate programs so I can't screenshot every single one of them. Plus, they all pay at different times depending on their affiliate terms and conditions.
I want you to know that I only promote products that I personally use and love! I have made quite a few investments into my blogging business, so I share the products that have made the most impact on my blogging success. 
I'm sure these recommendations and 50 blogging tools and resources will surely make a difference in your blogging business as well.
A Self Guru Affiliate Program
I even have a generous affiliate program for my products because I want my easy to customize, professionally lawyer-written, and affordable legal templates to be available to everyone for their online business.
My affiliates get paid a VERY generous commission of 40% on all of my products that are available in the affiliate program.
You will make anywhere from $60 to $200 PER SALE!!!
Each month I pay thousands in affiliate commissions as you can see below. Last year alone, I paid $120,000+ to my affiliates!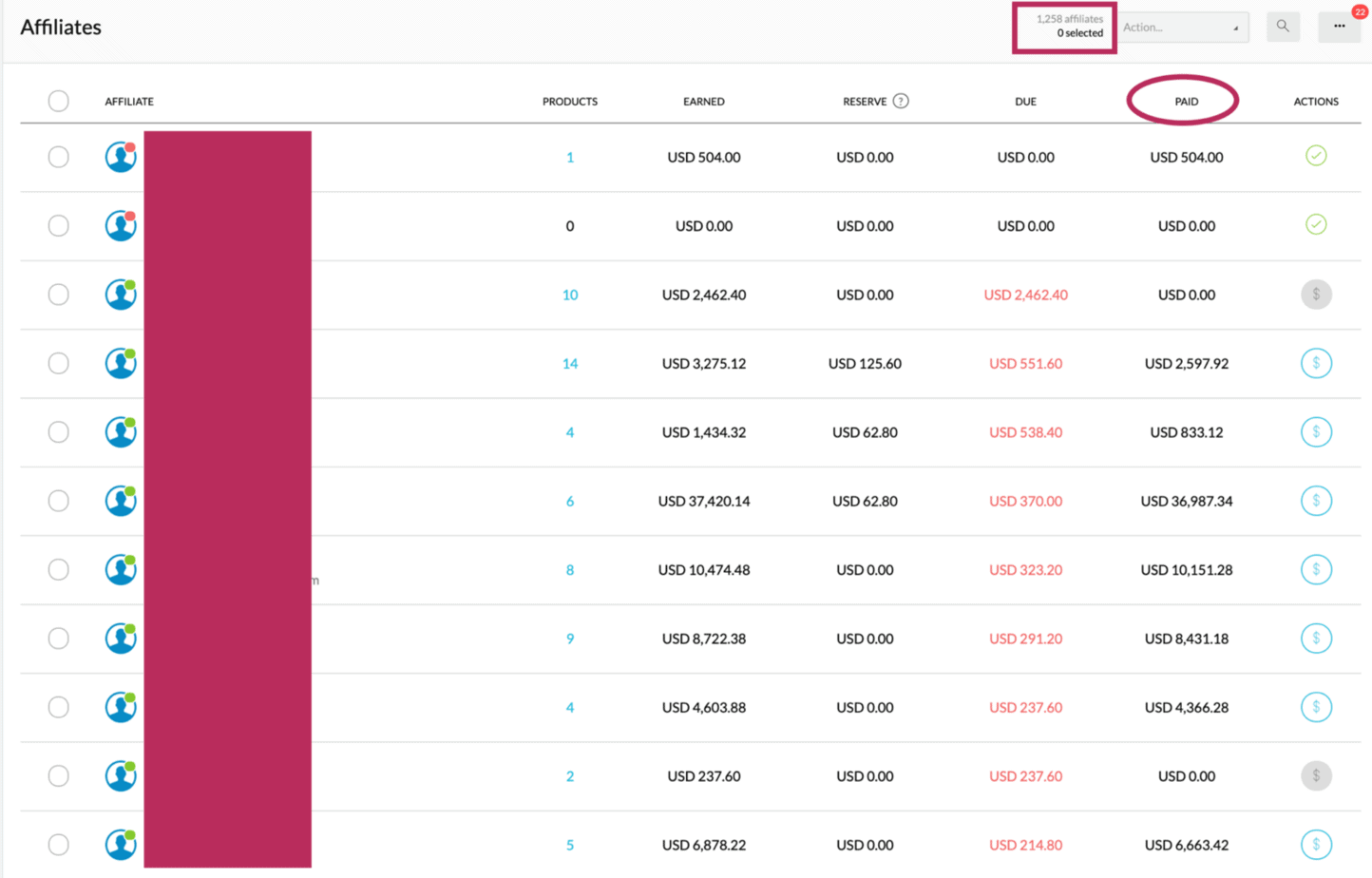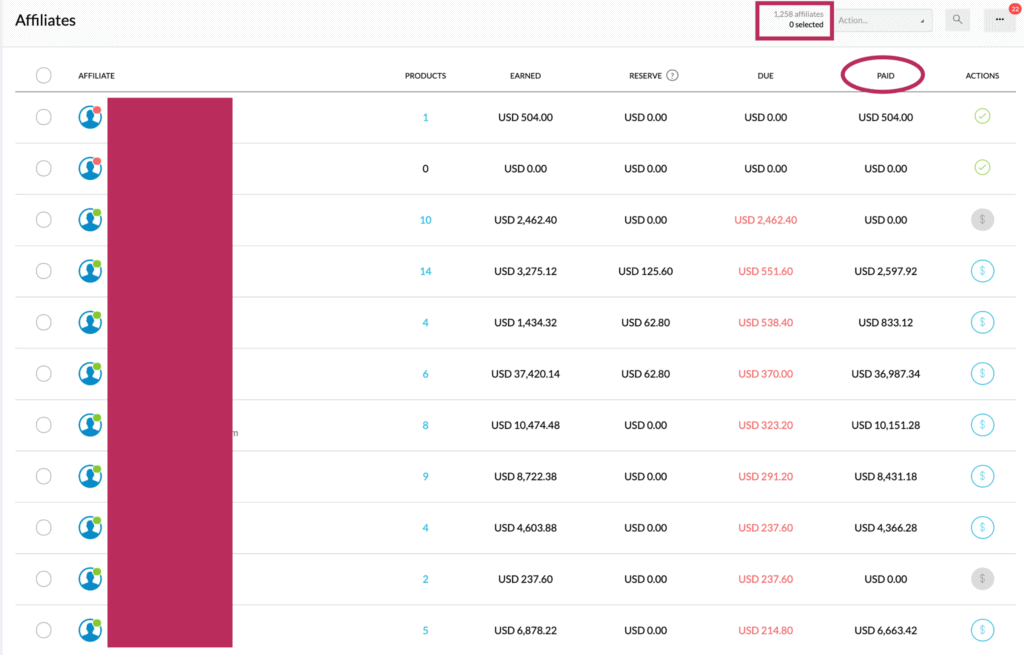 I would love for you to join so you can start making easy money too! Seriously, I love paying you!
You can sign up right here. It's FREE to join and open to all entrepreneurs because my legal templates are needed no matter what kind of business you run online.
If you haven't created your own products or services, affiliate marketing is an excellent way to make money.
Here are my best recommendations for you to master affiliate marketing (these worked the best for me when I first started as a blogger!)
Check out my complete list of 50 blogging tools and resources I use to run this six-figure blog!
3. Paid Interviews
I made $2,755 from paid interviews last month.
These were other creators who reached out to me for paying gigs like speaking at their events and paying to interview me on the legal side of blogging and making money online. I also reached out to local businesses and collaborated with them for these interviews.
It's an amazing feeling getting paid to openly talk about my blogging journey and successes.
Total Blogging Income From All Sources (Blog Income Report)
If you add up everything, my total blogging income last month from all different sources above was $78,375!
As you can see, the key to making money blogging is to diversify your blogging income. You don't want to put all your eggs in one basket.
This is because one month you could be making great money selling your own products but another month, you could be making more than that from affiliate marketing or sponsorships!
That's why I love blogging. There's never a dull moment and each month is a little different in terms of your blog income report.
Blogging Tools and Resources That Made This Blog Income Report Possible 
These are some of the blogging tools and resources I use that made it possible for me to write this blog income report highlighting how I made over $78,000 from my blog last month.
Bluehost: For hosting services
BigScoots: I upgraded to them from Bluehost because they are a better hosting company and they helped increase my website speed too!
Kartra: This is a must-have all in one business platform. There are 8 BIG reasons why I use Kartra for everything as you can see in this blog post.
Tailwind: This tool lets me schedule my pins for Pinterest very easily. I can schedule my pins for a week in just ten minutes. This task would take me hours if I did it manually.
Freshbooks: Great accounting software for small businesses that will seriously make your life easier.
Canva Pro: This tool helps me create beautiful and click-worthy pins for Pinterest in just a matter of minutes.
Theme: If you want to have a blog that attracts readers, you need to have a beautiful theme that's eye-catching. People aren't going to stick around on a blog that has a horrible and difficult to navigate layout. Here's a Premium theme that I love!
Pinterest Templates: Pinterest is a BIG source of traffic for my blog, and Pinterest wants you to create new fresh pins every week! So I use 100 different Pinterest templates to make my life easy. Check them out in this blog post.
Social Media Graphics: I love these Canva social media graphics for Facebook and Pinterest.
Sales Pages & Conversions: I use this course to refine my sales and marketing strategies.
Creating More Content Quickly: If you want to create blog posts faster then use this. Also, this blog post will help you 10x your blog traffic.
SEO Tools: Without learning SEO, your blog posts won't rank on Google. I use this bundle to refresh my skills and this course to master it. Learn about SEO in this blog post.
Behind the Scenes of a Multi-Millionaire Finances (inside secrets)
Pro Tip: You can either pay for some of these tools monthly or once a year. I like to pay annually because it offers a discount price and it saves me the hassle of dealing with payments every month.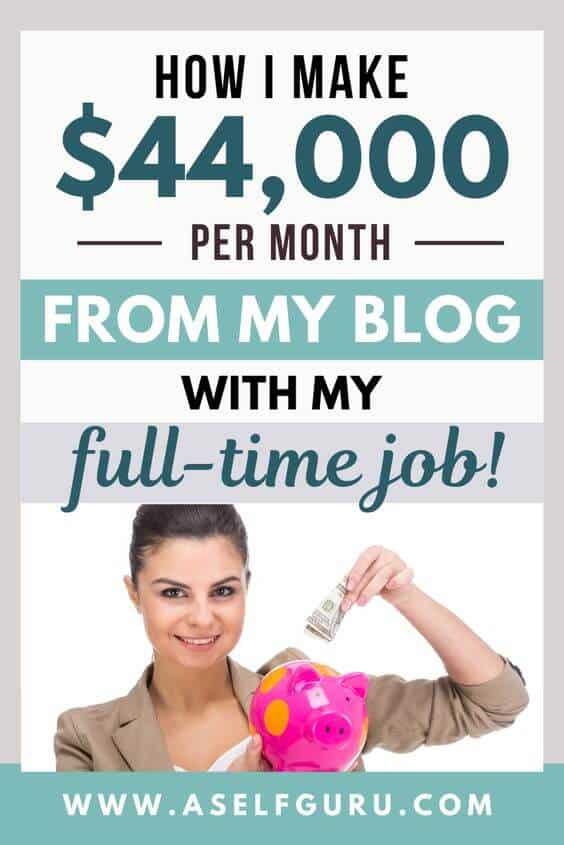 Managing Money as an Entrepreneur 
Things You Need vs. Things You Don't Need 
It's incredibly important to manage your expenses when you start blogging.
There are certain necessary expenses that you have to spend money on. On the contrary, there are expenses that you can avoid.
Pay attention to your blog income report every month to see how you can improve things the next month.
For example, to start your blog, the primary requirement is to have a hosting service like Bluehost or BigScoots or  Hostgator (whatever you prefer).
You also need to take a course that walks you through the basics of blogging.
Now, instead of learning from two or three different courses, you can save money by selecting one good course that will work for you.
Here's the thing – you don't need every single blogging course out there, but you do need to invest in one great course to speed up your progress and learn the ins and outs of the business.  
This is the one I recommend because it allowed me to become a six-figure blogger in my first year as you can see my results in this blog post.
Time is money! So, make smart choices when it comes to managing your expenses while learning as much as you can as fast as you can.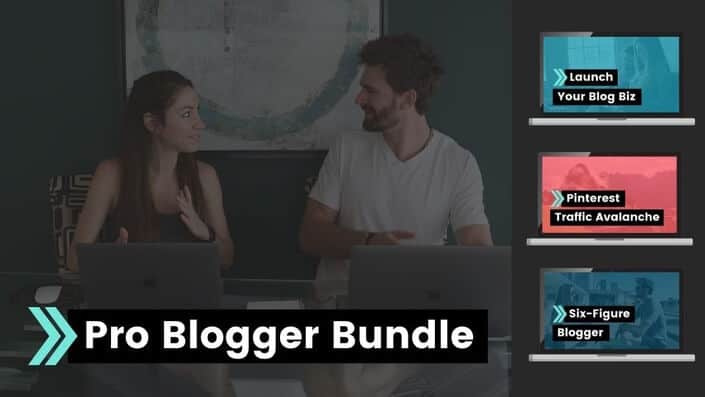 Other Blogging Courses Worth Your Time
Instead of listing all the different blogging courses, I'm going to share some of the good ones that will be worth your time.
If you are struggling with WordPress then this one is great to learn all the tips and tricks.
If your goal is to make money online through different side hustles then this one is great and you also get my lesson on how to legalize your side hustles for FREE as part of it! This blog post provides more information on it.
Sometimes the cost of blogging gets in our way because there's so much to learn and it can be SO overwhelming! What I love about this course is that it provides SO much for the price. For example, you'll learn:
A list of the top affiliate networks every blogger should join
A list of 50+ sponsored networks every blogger should join
A list of 30+ companies that will pay you to write for them
Access to 50+ Facebook groups you can use for promotion
Access to 60+ Pinterest groups you can use for promotion
Read this blog post to learn more!
Legal Templates For Your Blog and Online Business
Every business needs proper legal documents in place.
If you don't have the necessary legal documents, you are risking getting sued and getting your business shut down.
So, what's the best and the most affordable way to protect yourself from lawsuits as an entrepreneur? The answer is Legal document templates!
Does your website include these 3 legal pages?
You can't just use any legal template you find online for free. Don't believe me? Read this post about why 50+ savvy bloggers say free legal templates don't work.
You require legal templates written by a lawyer that you can trust, are comprehensive and affordable. Because of this, I've drafted 16 popular and asked for legal templates. 
Click here to see all of the legal templates that I offer.
You can also choose to buy the Starter bundle package that includes the 3 essential legal pages on your website. Plus you get 9 bonuses worth $1,175 with it. These templates include:
· Privacy policy Template
· Disclaimer Template
· Terms and Conditions Template
Related Blog Posts on Legal Pages and Legal Contracts You Need to Run Your Business

Debunking the Myth about Blog Income! 
There is a myth about blogging that you need to have thousands of viewers to visit your blog before you start making any money. This is not true!
It's important to understand that mass amounts of traffic doesn't necessarily equate to mass amounts of income.
You should focus on growing and nurturing your email list as a blogger. 
For instance, 100 loyal fans are worth more than 1000 irrelevant visitors. 100 loyal fans are worth more than 10,000 highly irrelevant visitors who will never buy from you. Similarly, 1,000 highly relevant visitors to your site are worth more than 100,000 irrelevant visitors.
Find your tribe of dedicated and loyal readers and continue to provide them with tons of value!
Join our Facebook community of awesome entrepreneurs here.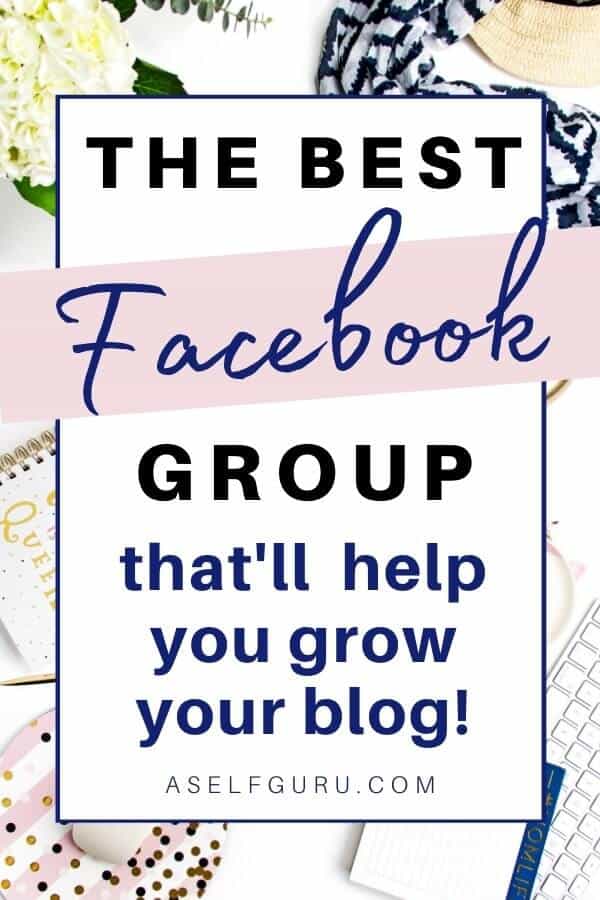 Motivation and Mindset Shift For Blogging Success
A lot of people suffer from a lack of motivation and having a negative mindset. 
It's because, for some reason, we've convinced ourselves that there are only a fixed number of resources in the world and we can only get a limited amount of them. So, we become content with this mindset and we settle.
I've learned that there are abundant resources for everyone. If you decide to unlock your potential by tapping into your inner abilities, you can achieve anything you set your mind to! 
Let's shatter this mindset!
Setting Clear Goals 
When I first decided to become a blogger, I didn't doubt my abilities of me becoming a six-figure blogger with my full-time job, even though at that time, I didn't know how I could possibly do that.
But, I knew that just like everything else, I had to make short term goals, make small targets, and achieve them consistently.
Instead of taking on the whole blogging process at once, I took things step by step each and every day.
I had the confidence that if I could become a successful lawyer then I could become a successful blogger too. 
I began by defining a clear goal for me, which was to become a six-figure blogger. Next, I divided the process into small actionable steps. With the successful completion of each step, my passion and energy were fueled.
I felt more empowered with each step. The sleepless nights, occasional failures, and my demanding full-time job could not keep me from moving forward because of the satisfaction I received from accomplishing these small steps and helping THOUSANDS of entrepreneurs.
The Glass is Always Full 
I've learned that the beginning of every process is difficult. Getting started is usually the most complicated part.
Building a brand name takes time and lots of hard work. There is a lot of struggle involved. The best thing to do at this point is to keep on moving forward.
New challenges will always present themselves but you have to learn how to keep a positive mindset and overcome these obstacles. Remind yourself that your glass is full. Build on all of the successes you've had and do not let the failures bring you down.
Always keep your eye on the prize!
Let Go of Perfectionism 
Don't get in your way by being a perfectionist. I know that this is easier said than done.
I am a perfectionist by nature and I want to do a great job at everything.
Blogging is a different territory. There will be speed bumps and failures along the way. You just have to learn to embrace that and move on.
I remember when I spent hours and hours perfecting something on my blog. In my eyes, it was absolutely perfect.
But a few days later, I got in my own way and ended up changing everything – the design of my blog, sales pages, my product, etc.
A few days later, I got a comment from a reader saying all sorts of negative things about my post.
What I learned through this is that no matter how perfect you think something is, there will always be room for improvement.
In the blogging world, it's important to remember that done is better than perfect.
You Are Unique
As you grow and become successful, you notice that people start to copy and replicate you. Resultantly, the competition rises. This has happened to me!
You might then begin to question your work. Why should I do what everyone else is doing? What is so special about me?
I can feel you nodding your head. I promise that you're not alone.
When you start thinking like this, remind yourself that no-one can provide what you can. You are unique and the value that you bring in your service is something that only you can provide.
Sure, not everyone will be attracted to what you have to offer. But, that's alright because there are plenty of people in this world and not everyone is going to buy from your competition either. 
As long as you are adding your personal touch and providing the best amount of value you can through your blog, products, and services, you will always attract the right customers.
Copycats might be able to able to replicate your content but they can't copy YOU or your unique style. So, don't let that stand in the way of your dreams. 
Let's say, for example, that you're looking at purchasing a course to help you with designing your blog.
You find three people who offer the same content but there will always be something unique about each of them.
You might find yourself more comfortable and satisfied with a particular course.
The same concept applies here. Someone may like your personality and teaching style or product more than your competitor.
Your customer might find what you have to offer to be more interesting or your product more relevant to their needs.
Concentrate on providing the best service for your customers and the rest will follow.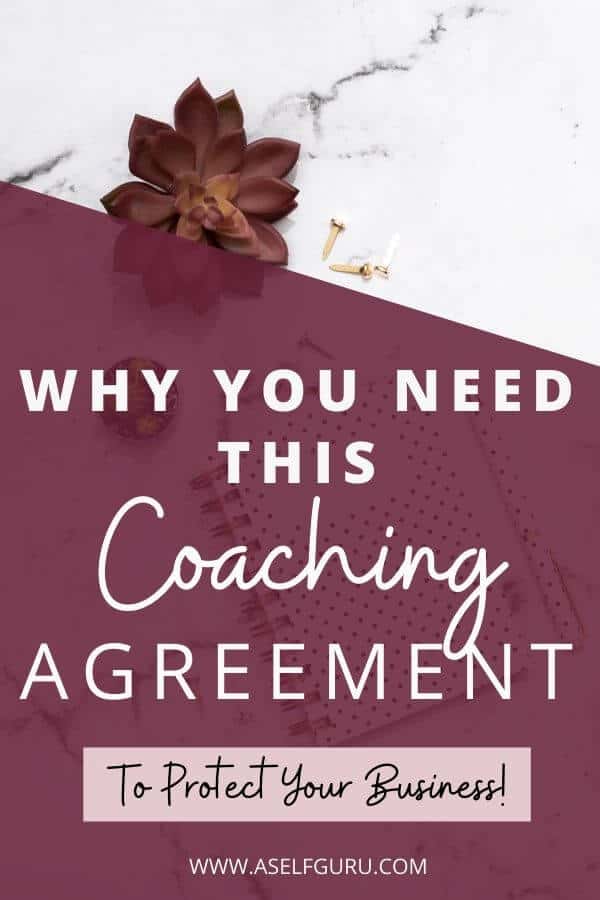 Final Thoughts – How I Made $78,000 From My Blog Last Month (Blog Income Report)
Blogging is a full-time job. If you want to succeed at it, you have to treat it like a business rather than a hobby from day one.
Hopefully, this blog income report showed you how to make it happen!
You also have to invest in the right tools and resources that will help you speed up your progress and make this kind of blog revenue.
Remember – work smarter, not harder.
Blogging can be exhausting at times, but it's completely worth it. Keep moving forward every day and stick to your goals!
Lastly, join my Facebook group here. My group is filled with bloggers and entrepreneurs just like you, and I also have daily share threads that will help you grow your blog and social media.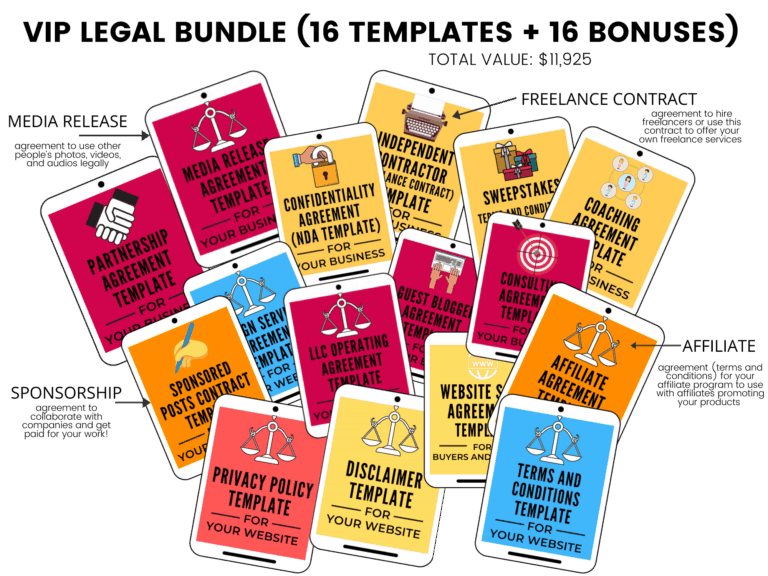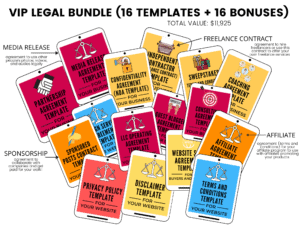 RELATED POSTS ON HOW YOU CAN INCREASE YOUR BLOGGING INCOME
These blog posts will teach you some more blogging tips and tricks and help you grow your blog!
MOST IMPORTANTLY, sign up below to find out if you are making these legal mistakes in your online business?
Now your turn! What's your favorite way of making money blogging? What steps are you going to take today to increase your blog earnings? Let me know in the comments below!