This post is about the 7 blogging lessons I've learned after making $10,000 per month as a beginner blogger. I love blogging and I'm sure you can relate to this: as you blog more and make money, you learn a lot from your blogging mistakes along the way!
I always say blogging could be a masters degree of its own because the learning curve never ends!
Every day, I learn something new whether that's something to do with SEO, affiliate marketing, email list funnels, sales pages, Pinterest…you know what I'm talking about! The list goes on and on.
When I made $10,000 a month blogging with my full-time job, I was thrilled but at the same time, there were a few blogging lessons I learned along the way. I'll share below to give you a head start!

Let's get started with my 7 blogging lessons! Don't make the following blogging mistakes.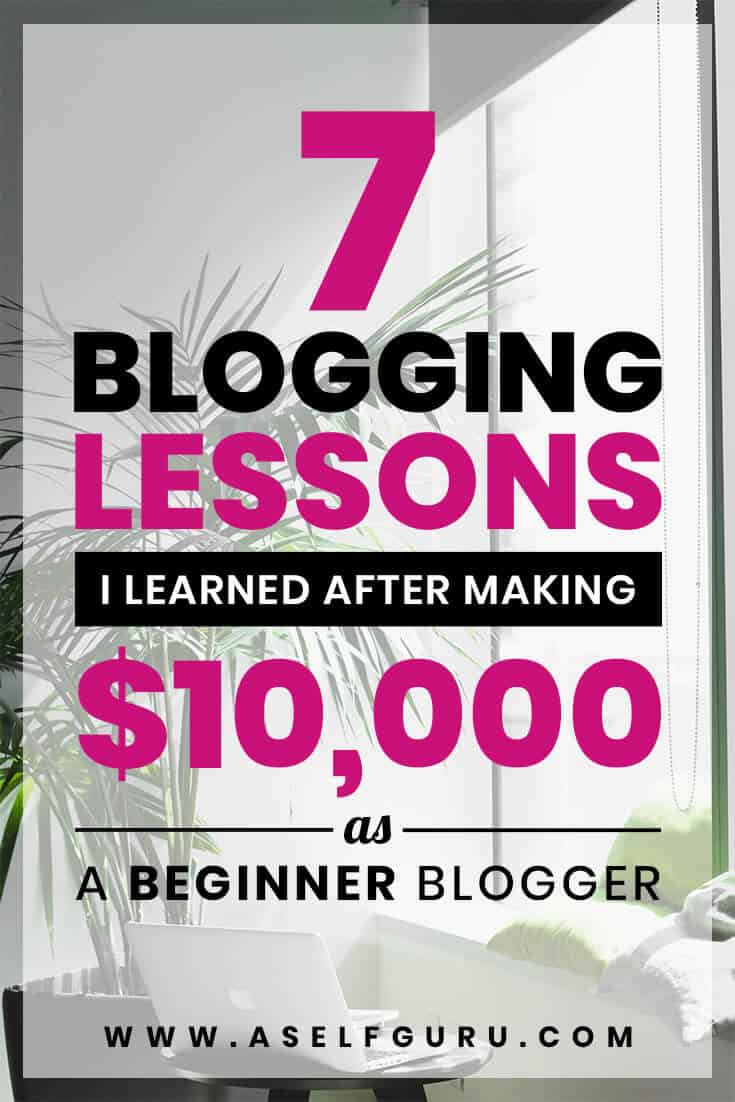 7 Blogging Lessons I Learned After Making $10,000 as a Beginner
BUILD A TEAM AND NETWORK WITH OTHER ENTREPRENEURS
As a blogger, you are running an online business.
It's so important to build a team and network with others, just like you would in any other business. Yes, you work alone mostly behind the scenes but you do need a support system.
Build a team from day one
This is not a blogging mistake because I did this part right from the beginning. I didn't even know I was building a team until I started my Facebook group.
You have no idea how much that helps!
Build a team of 1-2 or more people that can become your close blogging friends instead of flying solo all the time and feeling like a "superman/superwoman" or a "one woman show" as I call it.
I have built a close network of blogger friends I consult with, get feedback from, and I also have my AWESOME Facebook group where everyone is eager to help any time!
Whenever I've run into an issue and posted something in my Facebook group or any other Facebook group, tons of bloggers have instantly come to my aid.
This is soooo helpful and this kind of support from the blogging community is invaluable! If you haven't joined our team of supportive creative entrepreneurs then you need to!
Click here to join our Facebook group–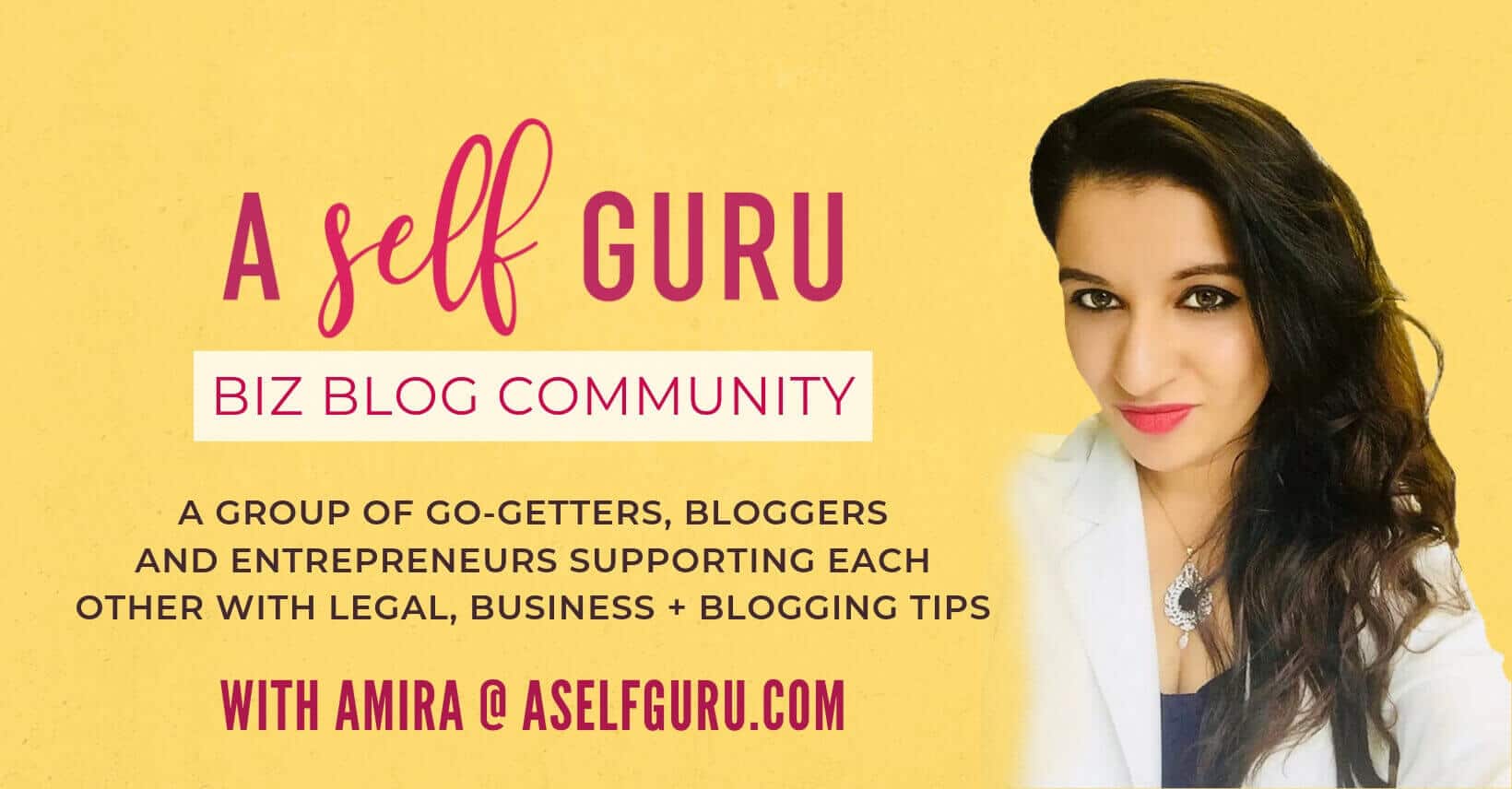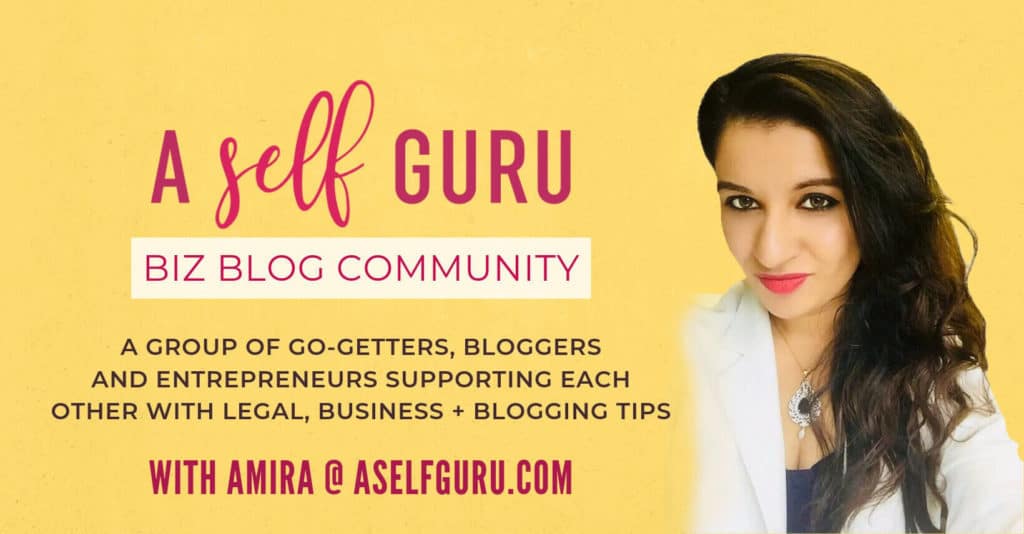 WHAT OTHERS HAVE TO SAY ABOUT OUR FACEBOOK COMMUNITY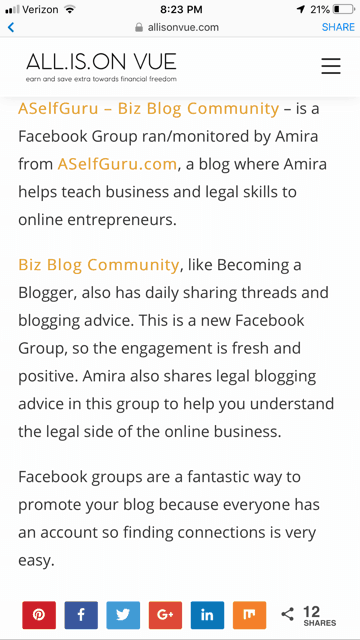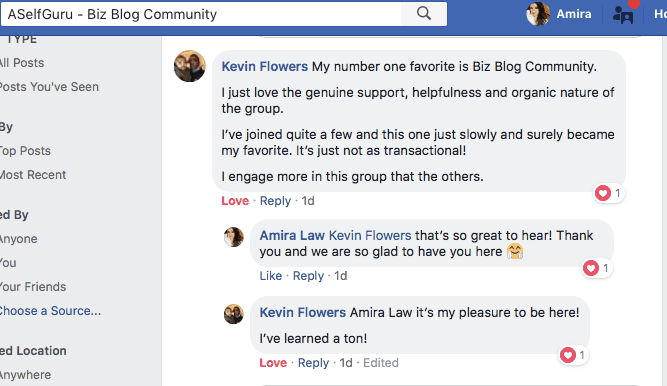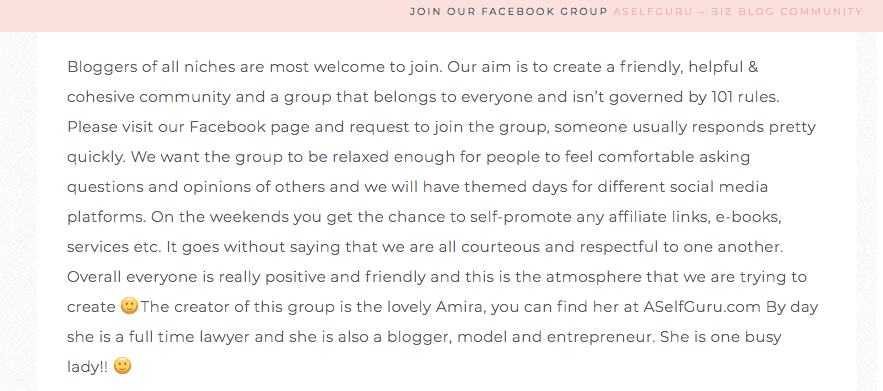 NETWORKING AND COLLABORATING WITH OTHER ENTREPRENEURS
Networking and collaborating with other bloggers/entrepreneurs has helped me so much to make money and to get my name out there in the blogging world. Not to mention also gain new friendships (super important to me!).
This is the first blogging lesson I learned as a beginner blogger.
I know some of you probably got into blogging because it was an escape for you or that you prefer working solo. But if you want to make money online, you have to network with brands, other bloggers and entrepreneurs and put yourself out of your comfort zone!
Trust me, when I started blogging, I had no plans of networking with others.
For me, blogging was going to be an escape from my every day hectic lawyer life. But once I learned more about it, I realized the power of networking and partnering with others instead of working alone to grow my blogging business.
I decided to put myself out there and network with fellow bloggers, even the six-figure ones like Create and Go and HerPaperRoute, and that's what I did!
One of the ways I did that was by offering to write guest posts for them and having them become an affiliate for my legal templates.
Think about it, they had my target audience and by partnering with them, I was able to increase my audience, reach and earnings!
At the time of writing this, I've made more than $50,000 from a new blog without paying for any advertising!
This was possible through networking and collaborating with other bloggers and some of them wrote guest posts for my blog too! Check out some of the awesome guest posts on my blog here.
The bigger the partnership, the higher your earning potential becomes!
I have partnered with tons of entrepreneurs already to promote my products.
But I've 120+ affiliates too and that's another kind of partnership that benefits both parties (you and the affiliate).
By the way, just like them, you can sign up to become an affiliate for my products as well and earn a generous 40% commission.
It's free to join here. You will make more than $60 per sale (pretty lucrative!).
So make sure to partner with other brands, bloggers and influencers to build relationships, gain more customers, followers and monetize your blog.
If you need help with this then I offer one on one blog coaching where I will walk you through how to use influencer marketing to grow your online business!
Click here to start your business coaching call with me for 30 minutes and learn all the tips and tricks to make money fast. I also have an affordable monthly coaching program where you and I will work closely to meet your goals and you will receive my ongoing support to help you make money blogging!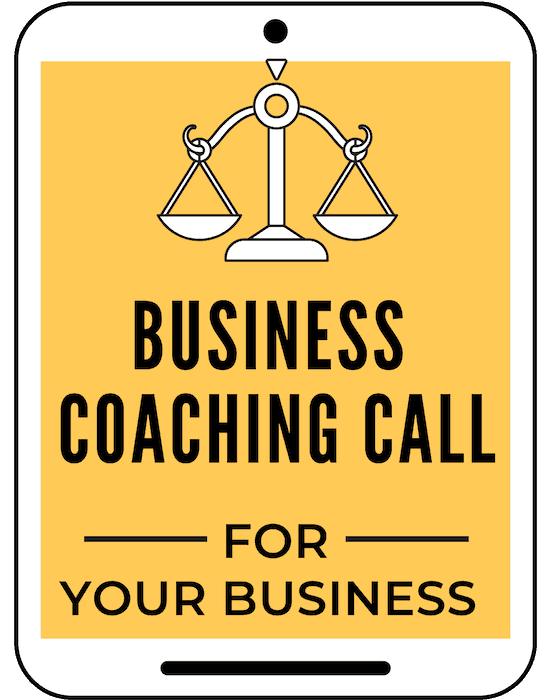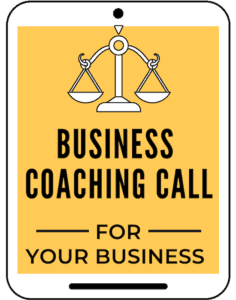 I will show you the exact steps I took and also share the email template, inside secrets and strategies I used to partner with six figure bloggers when my blog was so new – I only had 13 blog posts published, 55 subscribers and maybe 100 followers when I pitched to them!
You can contact me here to set up your blog/business coaching call. The blog coaching is not just limited to this topic, we can discuss anything else you need help with to grow and monetize your blog quickly!
2. FOCUS ON 1-2 SOCIAL MEDIA'S AND AUTOMATE YOUR POSTS
I took this blogging course to begin my blogging journey and this course has been phenomenal in my success!
I can't thank the creators enough. Read my detailed review of this course to see how I made $20,000/month here.
But one of the blogging mistakes I made as a newbie blogger was trying to focus on all social media platforms (Pinterest, Twitter, Instagram, Facebook, etc), and I failed miserably.
I couldn't keep up with everything, especially because I blog with a full-time job!
Even though the course clearly taught us to focus on one social media at a time, master it and then move on to the next. It was also clear that Pinterest should be the main focus for traffic.
Because I didn't like Pinterest in the beginning, I neglected it and chose to focus on Facebook and Instagram more.
But now I know that I was wrong and this is another blogging lesson I had to learn the hard way!
I spent too much of my valuable time on all social media platforms instead of focusing on Pinterest for example! That slowed traffic to my site because I wasn't focusing my efforts on the right platform. Now that I focus primarily on Pinterest, most of my traffic comes from there.
Pinterest Templates
While you focus on Pinterest, check out how I design my Pinterest pins here in 5 minutes or less to save me hours!
Also make sure to use Pinterest templates like these to make your life easy.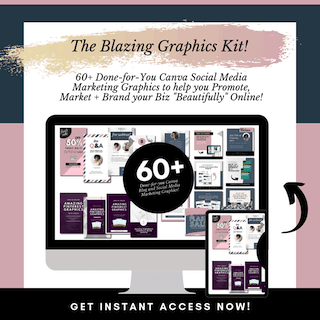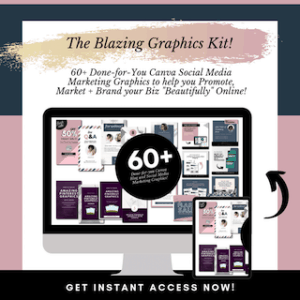 Automate your posts
Facebook is next in line. So Facebook and Pinterest are the two social media platforms that I decided to spend my time on and make my posts on Instagram and Twitter completely automated with the help of Tailwind.
Another blogging mistake I made was waiting too long to start using Tailwind. I didn't use it right away and was pinning manually, which was crazy! Such a waste of time!
Now I use Tailwind for automating everything – all my posts on Twitter and Instagram and of course, all my pinning on Pinterest.
It's the best automation tool. If you haven't tried it then you are wasting time just like I was!
Try it for free here. If you don't then no worries, you will learn this blogging lesson with time just like I did because I can assure you Tailwind is a wise investment for your business.
I'm all about automating my business!! If I can save ANY time by automating my posts then I'm thrilled because that's time I can spend writing a blog post, creating a new product, answering emails…anything else to expand my business!
You should be free to take care of the high level stuff in your business and leave the small stuff to automation tools.
Another tool I highly recommend is Smarterqueue. I use it to automate my Facebook posts and it works great! It has made my life very easy!
You can try it for free here.
3. FOCUS ON SEO FROM DAY ONE
The third blogging lesson I learned after months is to focus on SEO. SEO stands for search engine optimization. It is a way to bring organic traffic to your website through search engines such as Google, Yahoo, etc. I wish I had started learning SEO from day one!
You have to learn what people are searching on Google and focus on this from day one.  No, Yoast SEO plugin is not enough! You should definitely use it but it is not enough if you want your blog to rank high on Google and for people to find you quickly in its search results.
Unfortunately, it's an additional course you have to take to learn the basics of SEO, and if you don't then you will waste time writing and publishing blog posts that most likely, nobody will find on Google. Then you will wonder why your blog posts are not performing well!
But here's the good news, this is an awesome SEO course for a beginner! Even if you are not a beginner, it's still a great comprehensive course that will teach you things you didn't know about before!
SEO Books You Need
And if you are like me, then get these two SEO books instead because I was able to complete these in a couple of hours! They are very easy to digest instead of going through a course which takes much longer!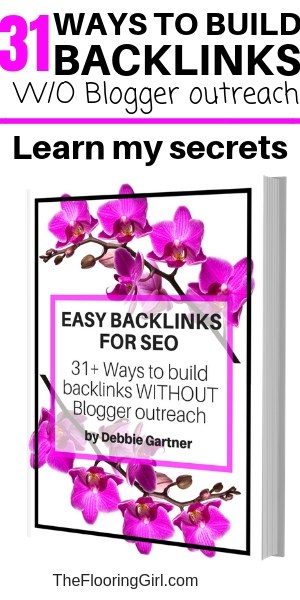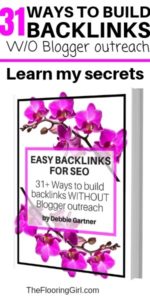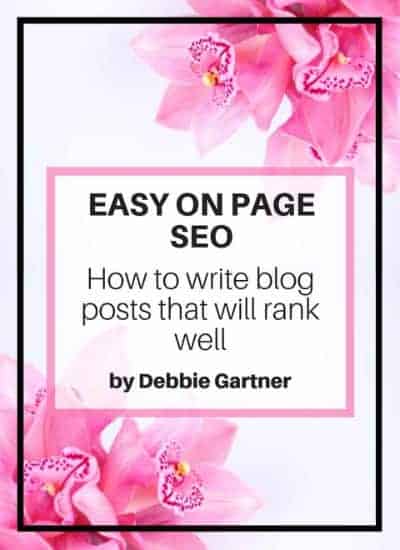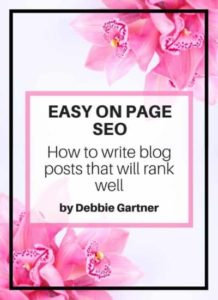 There are lots of pro bloggers that have purchased these SEO books and course and are now going back and fixing 100+ blog posts they had published during their years of blogging!
After I purchased this SEO book and course, I learned so much and had to go back and change ALL my blog posts to optimize them for SEO. This was so annoying and slowed down my productivity big time!
If I had taken this course and these SEO books from the very beginning then I'd have learned the basics from the onset and not wasted valuable time going back and fixing things.
Read this post to learn SEO basics before you start writing blog posts.
Again, one of those blogging lessons you learn the hard way!
This is why I don't want you to make the same blogging mistake as I did. Take the time to do things the right way from the beginning to save yourself the massive headache down the road.
This is a small investment you need to make for your blog, which will pay for years to come! It's that important.
Along with SEO, I've invested in other blogging courses because how else will you learn? If you want to be a lawyer, you have to go to law school. Same way, if you want to be a six figure blogger, you have to take blogging courses and learn!
All these successful tips and strategies can't be found for free online otherwise everyone would be a six figure blogger already!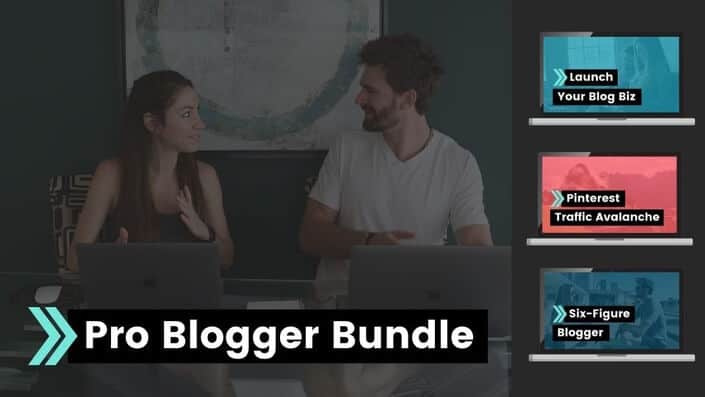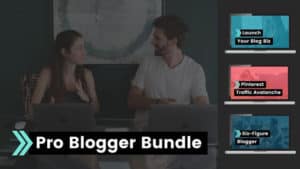 4. CREATE A BLOG POST WRITING CHECKLIST
Writing the perfect blog post involves several steps that you should follow.
This post will help you enormously! It breaks down the process in easy 8 steps you can follow every time you write a blog post.
You should also create a blog post writing checklist if you haven't already to expedite things and increase your productivity.
The checklist will help you stay on track so you don't forget a step such as optimizing your images, creating H2, H3 headers, adding your email opt in forms, affiliate links, etc.
Here's what my blog post writing checklist looks like before I hit publish:
Create a click-worthy catchy title
Use shorter paragraphs
SEO your post and title with this
Add relevant affiliate links
Create H2, H3 headers as needed
Link to internal and external posts, as needed
Insert email opt in forms in the post with this
Optimize your images before adding to the post
Add a featured image
Add Alt text to your images
Create pins for your blog post in 5 minutes with this
Write Pinterest pin description
Make the post shareable
Proofread your post

Social media share plugin
Please make sure to make your post easily shareable!!!
Honestly, I can't tell you how many times I read a post and want to pin it but the author has no shareable buttons or hasn't created the right size of the pin or the share buttons are too small all the way at the end of the post.
Your shareable buttons should be easily available for the reader to share your blog post on the different social media platforms.
This plugin I use is so worth it! It makes social media sharing super easy and as you write your post, it will show you where to insert your Pinterest pin and description and same thing with Twitter.
This makes things so much easier for you and your reader and as a result, your blog post will be shared a lot more!! Trust me, I'm speaking from experience here 🙂
5. CREATE MORE VIDEOS AND PUT YOURSELF OUT THERE
Ok, this one is tough for some people! If you are an introvert, I get it! It's not easy to create videos and put yourself out there but I'm telling you the return on your time is much greater than just writing a blog post.
This is another blogging lesson I learned after months.
For example, when I first created my sales page, I had no videos on there but as soon as I added some video testimonials, my sales went up!
Why? Because now I put myself out there where people could see me, hear me, connect with me quickly and not to mention, it's another way of legitimizing your business!
We live in an online vacuum and you are connecting with people all over the world through the internet. So the fastest way to build relationships, gain credibility and trust is through videos. This is just my opinion based on my experiences so far!
Gain more confident on camera with these secret on camera tips.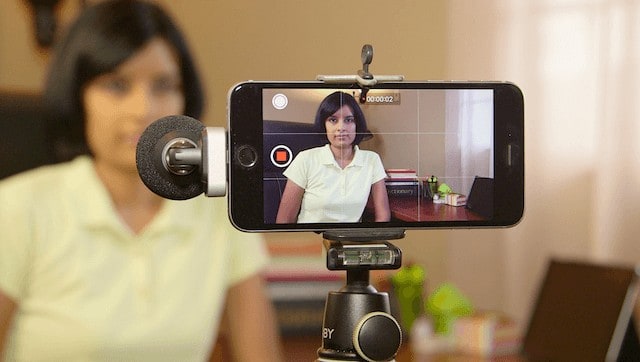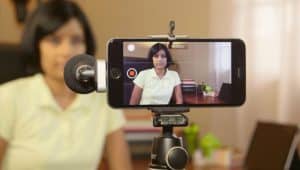 Also, don't forget, it's much easier to have people click and watch a video than to have them read a blog post!
Look at all those Instagram and YouTube videos that go viral so quickly.
Read this post to overcome your fears of camera and start using videos for business.
Due to the time constraints, I've not made many videos but if I was a full-time blogger, then I'd have definitely concentrated my efforts on vlogging more than simply blogging.
Check out the recent video collaboration I did with Sasha for example- it was a Facebook live.
We encountered some technical issues and the video quality may not be perfect BUT, still the video got 160+ views on Facebook!
Again, it goes back to my point above that videos perform a lot better.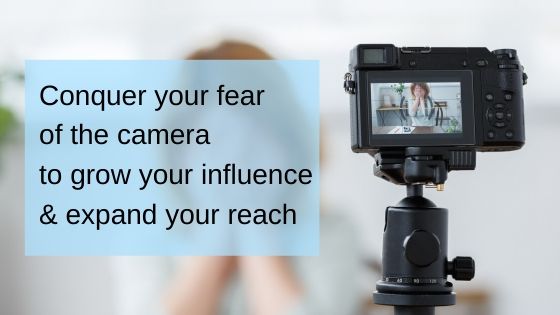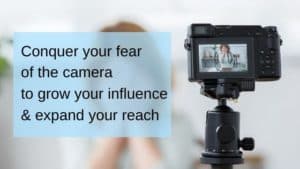 6. CREATE CONTENT FOR YOUR AUDIENCE, NOT YOURSELF
Your blog is a business and you write to serve others! (if you are looking to make money). If it's a hobby blog then your goals may be different.
It's sometimes challenging for us bloggers to realize that we DON'T write for ourselves. We write for our target audience and every blog post I write, it's written with that mindset and purpose (to serve you!).
This is also challenging to accomplish because as a new blogger, you don't know what your audience is looking for or maybe you don't even know whether the niche you selected would make money.
This is where checking your stats will help –
create multiple freebies and check regularly to see which freebie is performing better than the other,
check which emails are being opened by your audience and
which blog posts get the most comments, repins/clicks and bring traffic. For example, for me, it's this one!
Freebies on your blog
I made the blogging mistake of not focusing on my freebies and checking stats regularly. This is because I was so busy creating and selling my products among other blogging things!
But if you don't blog with a full-time job or have a crazy schedule like mine then focus on these things early on to see which freebie is gaining you the most subscribers. Definitely have more than 1 freebie on your blog.
I recently added a new freebie related to copyright infringment after learning what my audience was interested in and based on the kind of questions I was getting. For example, I got lots of questions about copyright infringement and I saw that many bloggers struggle with this legal area.
They don't know how to write a cease and desist letter in cases where someone has copied or stolen their content. This is why I now provide a free cease and desist letter template you can grab here!
I added another freebie – a legal guide on how to protect your online business legally.
This is again after watching the trends over the months and seeing which blog posts were performing better than the others.
This way, I know now to focus my time and efforts on those topics.
I'll give you another example – through my awesome email marketing service, I also noticed that my subscribers enjoyed the guest post series on my blog.
You can easily check this through your email marketing service to see how many people are opening and clicking through your emails. Certain guest posts performed better than the others but for the most part, my audience enjoyed when I interviewed an expert in the field such as this one.
All these analytics give you great insight into what your readers are enjoying and where you should focus your time and energy. This is one of the best blogging lessons I learned because it gives me direction and clarity on the future blog posts I need to write.
7. CREATE WORK-LIFE BALANCE – HEALTH IS WEALTH
If you know me or are part of my Facebook group then you know already that I'm guilty of having NO WORK-LIFE balance!
Blogging is an addiction for me. I think you would agree that blogging is time-consuming and you can easily experience burnout if you don't balance your workload.
My issue is that I'm blogging with a full-time lawyer job so that makes things much harder, and there were so many times when my health suffered because of overexerting myself!
I would go to work for about 14 hours (yes, my workdays are long including the commute time!!) and then come back home and work another 4-5 hours on my blog!
That's 19 hours of working non-stop in a day. I know pretty insane, right? This crazy schedule didn't leave me much time to sleep or unwind!!
There were days I barely got any sleep.
Needless to say, I got sick quite a few times because of this. That's why as passionate as I am about blogging, I've to mentally check myself and stop working so much! I don't want to have gray hair yet 😛
My life has been all work and no play ever since I started blogging.
BUT we only live once! Don't make this blogging mistake like me.
The last yet most important blogging lesson I've learned is health is wealth and that the money is in your health!
If you are not healthy, you can't do much and that's why it's important to create that work-life balance. I'm working towards it 😀 and there's hope for me!
OTHER HELPFUL POSTS FOR YOU:
What are some of the blogging lessons you have learned? Did you make any blogging mistakes? Please share in the comments below.
If you enjoyed this post, please pin it.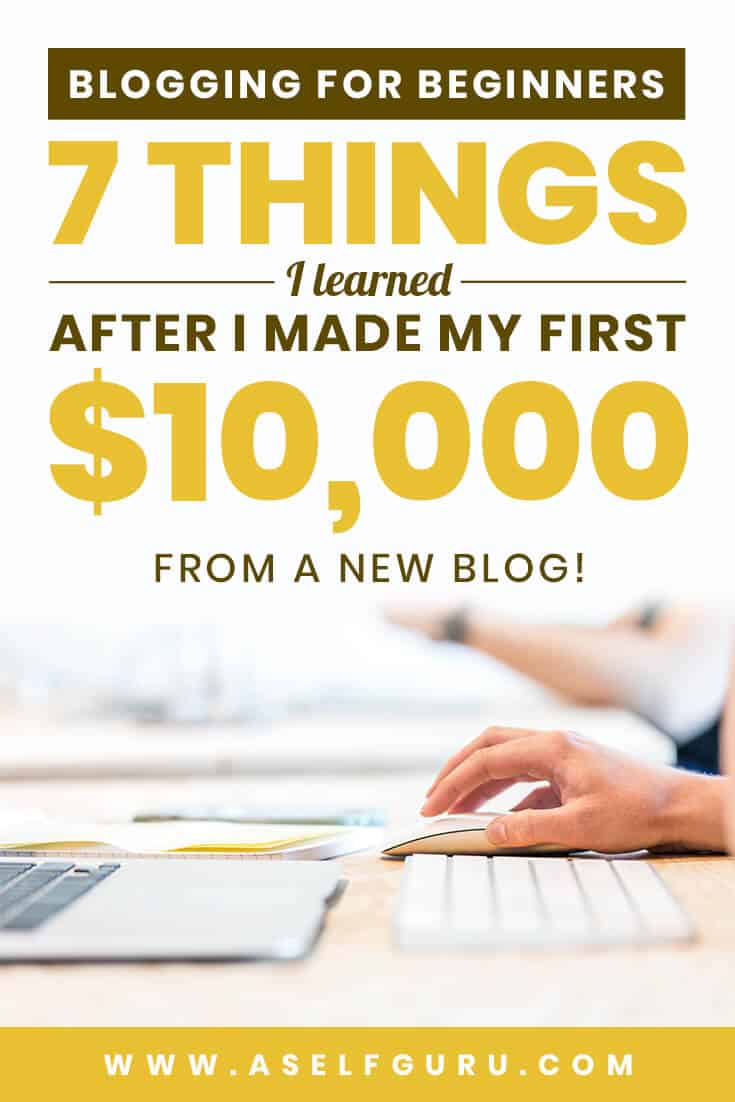 ---
TOP BLOGGING & BUSINESS RESOURCES
Some of you have asked me what business resources, blogging products, books, tools or courses I recommend to succeed in your self-employment journey? Thank you for asking!
Even if you are not a beginner, everyone still needs awesome ideas for products that can enhance them personally and improve their business further! Below is an ongoing list of excellent business resources to help you at ALL stages of your online business!
These are my honest recommendations from personal experiences because these resources helped me make money online very quickly! Feel free to comment and email me if you have any questions 🙂
BEST SELLING LEGAL BUNDLE FOR YOUR WEBSITE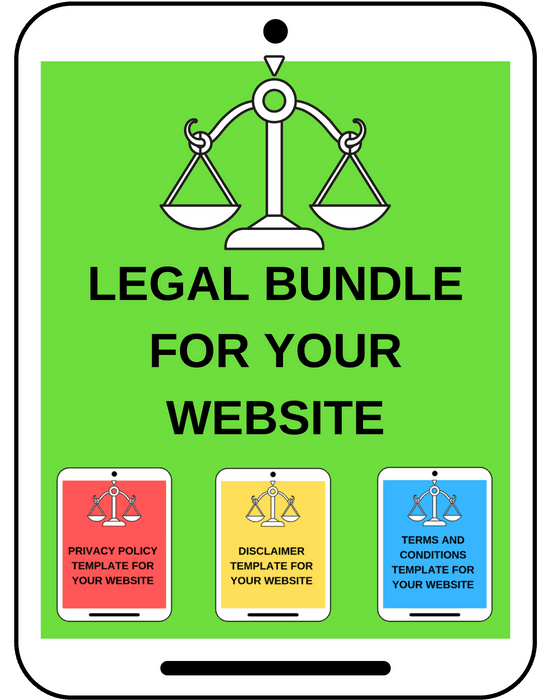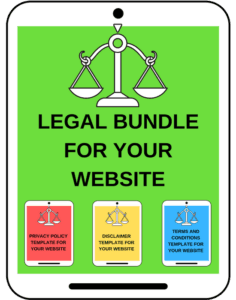 This is my best selling Legal Bundle trusted by hundreds of bloggers and entrepreneurs! It is the only Legal Bundle you need to comply with the law and protect yourself and your online business legally! It comes with 3 legal templates + 9 bonuses!
Read the awesome testimonials here and some more here🙂
Here are the 3 Legal templates that are included in the Legal Bundle:
Privacy Policy Template
Click here to learn more about what a Privacy Policy is and why do you need it!
2. Disclaimer Template
Click here to read more about what a Disclaimer is and why you need it!
3. Terms and Conditions Template
Click here to read more about what Terms and Conditions are and why you need them!
---
BEST BLOGGING COURSES
Best beginner video course that I have personally taken! This course helped me launch my blog within 7 days while working full-time as a lawyer (imagine how much time I saved!!)
It is taught by two six figure bloggers who walk you through everything– mastering wordpress, creating amazing blog posts, collecting emails, designing images, logos, setting up social media and lots more!  Read my full review of this course here.
Click here to read the testimonials and learn more.
Perfect blogging course to take your blog from 0 to $1000 a month. I took this course and made my first affiliate sale within my first month from Amazon. I made a total of $3700 in just 2 months of blogging.
Learn all about affiliate marketing, the best affiliate programs to join, sponsored posts, guest posts, ads, and much more to monetize your online business quickly!
Click here to read the testimonials and learn more.
I knew nothing about Pinterest before taking this course but within weeks, I became a PRO and learned everything about how to use Pinterest to drive traffic to my blog.
This course is quite comprehensive – it taught me everything from how to setup a Pinterest profile, how to automate blog traffic with pin scheduling, how to design your custom beautiful pins, collaborate on group boards, how to use Pinterest for email collection, how to use Tailwind to save tons of time, and much more!
Click here to read the testimonials and learn more.
I used this course the most! It's my favorite course! This is the ultimate course that takes you through all the steps and strategies to make a six figure income and live your dream life! So many people have taken this course and started making six figures which allowed them to quit their 9 to 5 jobs!
This is what motivated me to buy this course!
Because of this awesome course, I was able to create my own digital products (not just 1 but 4 of them!) within 2 weeks after launching my blog. It taught me everything from creating sales pages, creating products, designs, sales funnels, getting testimonials, etc (it's a very comprehensive course that teaches you everything you need to know!)
This course helped me monetize my blog within the first month of blogging because I learned how to create and launch my own products! Not only was I able to create my own products so quickly, in just two months of blogging, I've made $3,700 with only 13 blog posts published, 55 subscribers at the time and $0 spent on advertising my products.
Click here to read the testimonials and learn more
I saved the best for the last! This Pro Blogger Bundle includes all 4 courses listed above at a huge discount:
Build and Launch your Blog,

Make Money Blogging for Beginners,

Pinterest Traffic Avalanche and

Six Figure Blogger
I purchased the bundle because it provided the best value for the money if you are serious about making money from your blog. If blogging is just a hobby for you then you don't need these courses. 
Click here to read the testimonials and learn more.
BECOMING A BLOGGER
Becoming a Blogger is an awesome course that teaches you everything you need to know about becoming a successful blogger as quickly as six months or less! It is packed with tons of valuable information and is taught by Cate Rosales, the founder of SweetandSimpleLife.
Cate is a well-respected experienced blogger who is super approachable and passionate about teaching others reach their full potential! I had the pleasure of working with Cate recently where I wrote a guest post for her blog and she was a delight to collaborate with!
I can personally vouch for her product because she's that good! So if you are low on budget and need a course you can rely on to succeed quickly then check out Becoming a Blogger here.
[button link="https://sweetandsimplelife.teachable.com/courses/becoming-a-blogger?affcode=182796_bdst5wtu"] *Grab this course now before the price goes up in 2019!!*[/button]
BEST ALL IN ONE BUSINESS PLATFORM – KARTRA
Kartra is by far the best all in one business platform for everything you need! It is super powerful and you can do everything from creating email opt in forms, sales pages, landing pages to creating your own products and selling your products, membership sites, setting up an affiliate program, and much more all through one platform- Kartra!
This means no need for separate platforms such as Convertkit, Clickfunnels, Lead Pages, etc. Everything can be done now in Kartra for half the price! I started with Convertkit because at the time, I did not know about Kartra but once I learned all about what Kartra can do, it was a no-brainer to switch from Convertkit to Kartra.
You can try it for 14 days for just $1.00
Click here to read more and get started with your free trial.
SECOND BEST EMAIL MARKETING SERVICE
This is the second best email marketing service for your business, especially if you are a blogger. I started with Convertkit but I switched to Kartra because it's a one stop shop for all your online business needs!
Convertkit is very user friendly. I tried MailChimp for few days prior to switching to Convertkit but did not find it as easy to use. Many people recommended Convertkit instead so I didn't want to waste time anymore. I am glad I didn't.
It works seamlessly with WordPress and is very easy to integrate. I didn't have any prior experience with Convertkit or WordPress yet I was able to create multiple forms and landing pages within hours and post them on my site.
I love the automation features it offers and how easy it is to customize your email sequences. Convertkit  is currently offering a great 30 day free trial, so check it out because there's no risk in getting started and seeing how you like it!
Click here to try it for FREE.
BEST AUTOMATION TOOL- TAILWIND
I am going to be honest, when I first started using Pinterest, I did not like it! It was too much work for me – making pins, pinning, repining and that too on a daily basis! I would easily spend  4 HOURS in a day doing nothing but Pinterest. It got addictive and was a huge time suck.
Same thing when I started with Instagram! It was also time consuming and not easy to post through your phone worrying about saving the best hashtags, etc.
Tailwind has really solved both of those problems for me! Now I can use my time wisely doing other things for my blog and business because all my pinning and posting is on auto-pilot!
Check it out here for FREE. You will love it!
AWESOME CREATIVE BEAST- PICMONKEY
Everyone uses Canva but I like to be different. I love Picmonkey for all my creative work- photo editing, graphic designing, collage making, edits and touch ups! It's great for making your Pinterest pins and editing all your images. I use it for both Pinterest and Instagram images.
Try it for FREE here and let me know how you like it! I am sure you will be hooked.
AWESOME THEME FOR YOUR WEBSITE
Divi, part of Elegant themes, is the most popular theme nowadays! I use Elegant themes and started with Divi but then switched to their Extra theme which is perfect for bloggers! But honestly I love both Divi and Extra themes because they both are very easy to customize and use.
I did not have to spend more than a day creating my website layout and all my pages because there was no coding needed whatsoever.
Everything was easily laid out for you, and I have not taken any training either. I also do not come from any technical background. So for all these reasons, I love this theme and highly recommend it for a beginner.
BEST BUSINESS ACCOUNTING SOFTWARE
Freshbooks is the best business accounting software. It is true to its name- FRESH and is very user friendly! It's so easy to use and is the best accounting software for your business.
You can automate your invoices, keep track of your expenses and time with just a click and the mobile app integrates perfectly with Stripe, Shopify, G suite and so many others to make accounting a breeze for your business!
FAVORITE BLOGGING BOOKS
This is a good simple beginner guide for blogging. It is reasonably priced and provides you lots of value where you can quickly start blogging right away!
This one is another great resource on how to make money from blogging with simple, easy to follow steps and real examples.
ALL-TIME FAVORITE BOOKS
This short simple book by Louise L. Hay is my favorite to begin the day with! So many people I know including myself who read it first thing in the morning to set their positive intentions for the day.
It's really important how you begin your day and what mood you are in because that has a direct correlation with how your day will progress. This little yet powerful book is a reminder to think happy thoughts and once you start getting in the habit of doing that, you will start to manifest those thoughts in reality.
Brian Tracy is well-known as an amazing motivator and writer. This book will truly transform you in ways you can't imagine!  
You will learn some of the best-proven habits of millionaires and how to be one! I found it easy to read and no matter what stage of your life you are at, you will benefit from the tips and action steps provided in the book to help you achieve the results you desire.
 In my experience, this book not only helped me so much with my business but also with my personal growth. Everyone has some "bad habits"and often, we don't even realize that we need to evolve and replace our "bad habits" with "good habits."
This book really helped me get rid of my "bad habits" and as a result, I am so productive and happy every day. Yes, your habits have a direct correlation with your happiness as well!
Click here to read more about it on Amazon.
Tony Robbins is another successful self-made millionaire that teaches you how to take massive action. I have read his book – AWAKEN THE GIANT WITHIN– several times and every time, I learned something new!
Now I keep an audio copy of the book in my library at home so whenever I need to refresh my mind, I read a passage that provides practical insight and techniques I can implement easily. You will love this book!
Wayne Dyer was one of my favorite writers! Your thoughts dictate your actions. If you are one of those people who views the "glass half empty" rather than viewing the "glass half full" then you MUST read this book and learn to transform yourself.
This book taught me how to stop negative thoughts and eliminate thoughts that were hindering my progress. Now I know what my erroneous zones are and how to find a positive in everything.
This book will help you reach your true potential!