What makes you a self-made millionaire? Pay attention to your habits! This is what distinguishes an ordinary person from an extraordinary one.
Habits are the building blocks of your success. They define you as a person and before you can take any actions steps towards achieving your hopes and dreams, make sure to adopt good habits of self made millionaires.
Before we get into the 7 most powerful habits of self made millionaires, below are two books on the topic that are worth your time!
MILLION DOLLAR HABITS
Before we get into the 7 habits of self made millionaires, you must read this book called Million Dollar Habits.
It will transform you in ways you can't imagine!  You will learn some of the best-proven habits of self made millionaires and how to become one!
Check it out here.
Brian Tracy is the writer of this book. No matter what stage of your life you are at, you will benefit from the tips and action steps provided in the book to help you achieve the results you desire.
For me, this book not only helped me with my business but also with my personal growth. Everyone has "bad habits" and often, we don't even realize that we need to replace our "bad habits" with "good habits."
This book helped me get rid of my "bad habits" and as a result, I am so much more productive, focused and happy every day.
Yes, your habits have a direct correlation with your happiness as well!
The best thing about habits is that you can change them any time!
7 HABITS OF HIGHLY EFFECTIVE PEOPLE
One of the best books that transformed me to become highly efficient and productive is this one.
This book has sold more than 20 million copies and there are more than 5000 people that have reviewed it on Amazon, so it's one of those books that you must read!
Now let's look into the  7 most powerful habits of self-made millionaires:
1. They Take Massive Action
Self made millionaires fulfill their dreams by taking massive action. They are not procrastinators and don't make excuses!
They set a goal and then plan their action steps towards reaching that goal. You will notice that when you take any action towards your goal, you will start to see results and those results (albeit small) will then push you to take more action!
Self made millionaires don't just talk! They walk the talk too.
For example, as most of you know, Tony Robbins is a self made millionaire. What's one habit he teaches us to cultivate? Take massive action!
If you read his book, Awaken the Giant Within, that's what you will learn. I even keep an audio copy of this book in my library at home so I can implement new techniques at all times.
Another example,  I recommended this book to one of my best friends who had a caffeine addiction.
My friend drank 3-4 cups of coffee a day along with Redbull every other hour (crazy, right!?)
After reading this book, she was so inspired to take charge of her life that she decided to do something about her caffeine addiction.
She used the techniques and strategies outlined in the book to help her get rid of her addiction.
Now she loves juice! (much better choice, wouldn't you agree?). This book will truly change you for good!
Click here to take massive action! 
2. They Manage Their Time Wisely
Another habit of self made millionaires is that they manage their time wisely. They consider "time as money" and know how to maximize their day to achieve all their goals.
As a lawyer, I couldn't agree more because if I didn't manage my time wisely, I wouldn't get much done! I also blog with a full-time job so for me, it's essential that I manage my time wisely.
Very early on, I realized the importance of time and self made millionaires show us that they manage their time wisely and not become slaves to time.
They plan and map out their day so they can complete their work and still have time to relax.
One of the easiest ways to manage your time wisely is through this planner.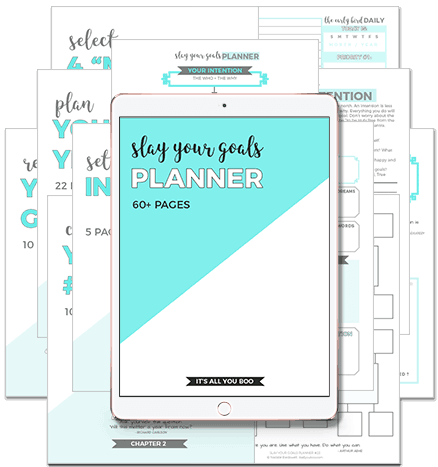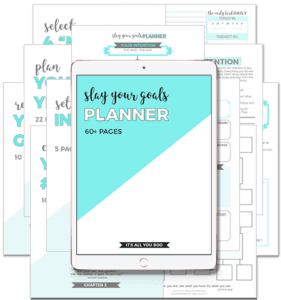 Slay your goals and achieve your dreams by writing down your "to do" list every day. You shouldn't just rely on your phone or memory to get things done.
Your brain can store only so much information and personally, I love writing and checking off the tasks once I have completed them.
It gives me this sense of progress and happiness! It also serves as a great motivational tool to continue doing the same next day.
So take the time first thing in the morning to write down your "to do" list and carry that list with you throughout the next day as a reminder to complete those tasks.
Productivity Planners
Self made millionaires use productivity planners. Planners are perfect to write your goals and track your progress! You can use electronic planners like Asana or if you are anything like me, then check out these awesome planners below. You won't be able to resist getting these –
If you are struggling to manage your time wisely and achieve your goals, then you should read this post.
3. They are Mentally and Physically Fit
What do I mean by mentally and physically fit? A lot of people focus on one or the other but rarely on both.
To be in complete harmony with your inner and outer self, self made millionaires have a habit of keeping their mind and body healthy.
They take care of their physical body by exercising regularly and eating nutritious food but they also feed their mind by reading or listening to educational materials consistently. 
There's no point of exercising and eating right if you are mentally depressed.
Self made millionaires know they have to take care of themselves both from the inside and outside.
You should not let your mind be on "auto pilot" but instead pick your thoughts carefully.
Now there are many ways to reach this mentally fit stage, and I have tried many such as motivational quotes, books, yoga, seminars, audiobooks, etc. But my all time favorite way is through meditation!
I love meditation and it has such a soothing calming effect on my mind that as a result, my life has improved significantly. I feel I am in control of my thoughts and feelings instead of the other way around.
I have been meditating for years but if you are new, then I highly recommend these two books to get started to stay mentally fit:
1) UNTETHERED SOUL BY MICHAEL SINGER. Michael Singer, the author, is an expert on yoga and meditation and has his own Temple of the Universe where he teaches yoga and meditation to anyone.
2) THE POWER OF NOW BY ECKHART TOLLE.
These books will definitely change the way you think about things and help you become the best version of yourself!
4. They Never Quit
One of the most important habits of self made millionaires is that they don't quit in the face of adversity!
They are also not afraid of failure. Failure for them is a lesson for improvement.
Ask any self made millionaire how many times they have failed? And they will say failure was an opportunity to grow and learn or that it was a "blessing in disguise".
It's this relentless attitude, persistence and resilience that leads them to success.
Before you can turn a dream into reality, you must have faith.
Faith to pursue it with all your heart and soul. But that doesn't mean you won't hit roadblocks or failures through the way.
If you keep reminding yourself of your end goal and never quit, you will find success.
Learn to conquer your fears and overcome your failures.
Read this book of examples of self made millionaires who did not give up despite the odds against them.
5. They Chase Their Passions
Passion makes you love what you do so it does not feel like "work."
Self made millionaires are bold enough to pursue their passions even when they face opposition from others.
They listen to their gut feeling and follow their dreams.
They don't let anything get in their way, and it is this passion that brings success and money to them.
When you start following your heart and listening to your inner voice, you will carve a path that brings not only success but ultimate fulfillment to your life.
Have the courage to do what you enjoy the most and don't let others hold you back.
If you need a push to chase your passions then read this book.
6. They Learn and Evolve Constantly
Another habit of self made millionaires is that they are constantly learning and evolving to improve themselves.
They are open to feedback from others to expand their business and learn new ways to maximize their time and money.
This is a great habit of self made millionaires that you should cultivate to grow yourself and your business.
For example, this is my first blog post and since then, I've learned so much about blogging and my recent posts are so much better in terms of writing and serving my audience.
When I started my blog, I invested in this course to begin my journey.
But guess what?
Since then, I've invested in 20 more blogging tools and resources to make six figures from my blog.
Here's my complete list of resources that made me a six-figure blogger.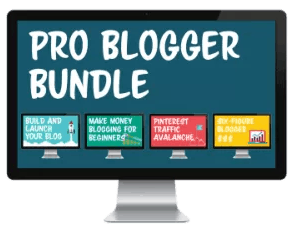 My point is that you have to constantly learn and evolve yourself and your business!
Our society is constantly changing and if we don't adapt to the changes, we will be left behind. So make a habit to learn, improve and evolve yourself through ways such as taking on a new hobby, learning a new skill, taking courses online, and so forth.
Another example, when I started my blog, I didn't know how to make money from sponsored posts. But then I took this course to land my sponsored gigs and work with brands.
I recently read this short yet quite insightful book – MAKE YOUR BED. It's only 100 some pages but you will be surprised how impactful this little book is!
It is filled with 10 simple life lessons with real stories of people that motivate you with their discipline, perseverance, honor, and courage.
The little book is a perfect example of how you can improve and grow as a person!
7.  They are Positive Thinkers
This habit of self made millionaires is my absolute favorite  because I can apply it to every situation in my life.
Whenever I am faced with a challenging situation, I view it like a "blessing in disguise," and this positive thinking alone transforms the negative experience into a positive outcome for me.
When you curse a situation, you create negativity in you and around you.
Self made millionaires focus on the positives in their life such as their goals, blessings and accomplishments.
Don't focus on what you don't have but rather focus on what you do have!
When you develop a positive attitude, your brain starts to release endorphins, which makes you feel good.
So learn to stay as an optimist and you will find the overall quality of your life improving day by day.
Want to cultivate this habit in you?
Check out this book- YOUR ERRONEOUS ZONES BY WAYNE DYER.
It has taught me how to completely stop thinking negatively and eliminate thoughts that were hindering my progress.
Now I only think positive thoughts that take me forward in reaching my true potential.
In other words, learn to look at the glass "half full" always. 
I also recommend POWER THOUGHTS BY LOUISE HAY because it provides positive daily affirmations which are fun to read and a reminder to start your day on a positive note!
Click here to check it out.  It's a cute little book which is so much fun to read every day!
Get your hands on these cards – aren't these perfect to jump start your day?
Do you have these habits of self-made millionaires? Let us know in the comments below!