[This is a guest post by Brandon Baker from Optiux on SEO basics you must know! Brandon provides you the ultimate beginner's guide to understanding SEO and mastering it. I love how he simplifies SEO by breaking down what is SEO, types of SEO, what are SEO keywords, types of SEO keywords and the best SEO tools and resources available to you! For an in-depth learning of SEO, check out this awesome SEO book that really helped me!]
For a minute, let's imagine –
You started a blog, crafted super-quality articles, added best of the images, tweaked your website design.
But when it came to traffic and people visiting your site –
Crickets. Nobody. Not even your momma is visiting the website.
That's what happens when you don't understand and use SEO on your awesome blog. If you don't apply SEO strategies and make your site indexable, no one will be able to find it.
Now, you don't have to be an SEO Jedi to get ranked, but understanding the SEO basics is must for every new blogger and website owner.
In this article, I'll walk you through the SEO basics and strategies you can follow. I've made the best of my efforts to keep it jargon-free and easy to understand.
Without further ado, let's start with understanding what SEO *actually* means.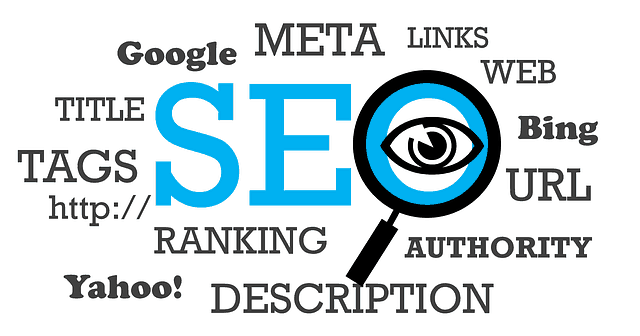 What is SEO
It stands for "Search Engine Optimization" and the name itself gives an explanation. SEO is a process of optimizing your website to get better rankings on search engines like Google, Bing, DuckDuckGo, etc.
With a proper SEO optimized page, your article can rank on the first page of Google for a query which gets you visitors aka organic traffic (unpaid traffic from search engines).
Google is the largest Search Engine alive, most SEO practices are geared towards Google's policies and algorithms. Nevertheless, they work similarly for other search engines too.
But, why should I care about SEO?
That seems like an obvious question for those who've managed to get a good following on social channels and drive traffic from there.
Irrespective of whether or not you're getting traffic from social media, you should put your efforts on SEO. Because it can get you very-specific, high-intent, and free traffic.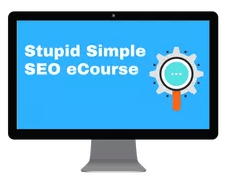 Types of SEO: On-Page SEO and Off-Page SEO
Basically, there are two types of SEO you can perform.
1. On-Page SEO
It involves any and everything you do on your website to make it Google-friendly. You have got direct control over on-page SEO and you can tweak it as per your needs as long as it doesn't worsen the user experience.
On-page SEO involves –
Content Quality: Write long-form content and cover multiple sub-topics within each of your articles. Higher the quality, more the social share, time spent on reading, and thus your organic rankings.
SEO Title: Headings attracts visitors. You should be able to write catchy headlines and add your SEO keyword in it (more on it later.) Google typically displays 50-60 characters of the heading, so keep your headings under 60 characters.
Image Optimization: No one likes to read a wall of texts. Add relevant images throughout your article and make it easy to go through. You can add screenshots, graphs, illustrations, infographics, or other media. Make sure to describe each image with a proper name and "alt text".
Internal and External Links: A proper SEO optimized page contains internal and external links. Links that point to your other articles (on the same site) are called internal links – you should add at least 5-6 internal links in each article. Similarly, links pointing out to other sites are known as external links – depending on the article, you should add at least 2-3 external links.
The purpose of internal links is to keep the visitors on your site and provide more relevant information. While for external links, it allows them to understand more about the topic.
Website Speed and User Experience: These two are the most important factors of a website's success. It is said that, if a page takes more than 3 seconds to load, visitors will close it. And that's bad for SEO.
You should target to have a blazing fast site with no distracting pop-ups, unreadable fonts, too many large images, or ads.
Learn more about on-page SEO and get your checklist with this course.
If you rather grab a quick book to master SEO then this is an awesome resource.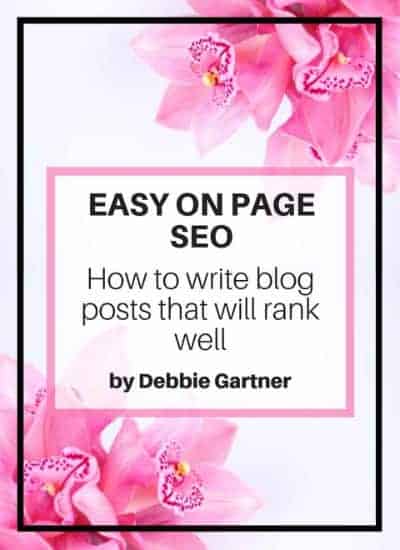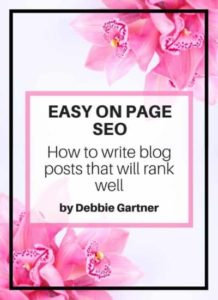 2. Off-Page SEO
It involves things that you don't have direct control over and is not something you do on your website. Two important Off-Page SEO factors are:
Backlinks:

When another website or web page on the internet links to your site, you earn a backlink. In simple terms, it's like a voting system. By linking to your pages, other site owners are saying to Google that your site is good and contains useful information.
If the website linking to you is credible and already ranking well, the vote holds more weight. If it's new, it holds a lesser weight. Simple, isn't it?
You should target to get backlinks from bigger websites in your own niche to see the maximum impact.
How?
Either write a high-quality article they'll love to link to or write a guest post for them with a backlink to your site (like I'm doing right now on Amira's blog).
Social Shares:

When your articles get shared on social channels and get good engagement, it sends a positive signal to Google.
"If the article is performing well on social channels and getting shares from others, it must be good. Let's rank it higher."
That's exactly what goes into the mind of Google. Start being active on social channels and grow a loyal followers base. Also, add social buttons on your site to make it easier for your readers to share.
I like to use Social Warfare plugin (free) to add social share button. You could also use Social Pug.
There are many different ways to get quality backlinks and this book shows you at least 31 ways to get those without blogger outreach. This is a very wise investment if you want Google to start recognizing your site as an authority.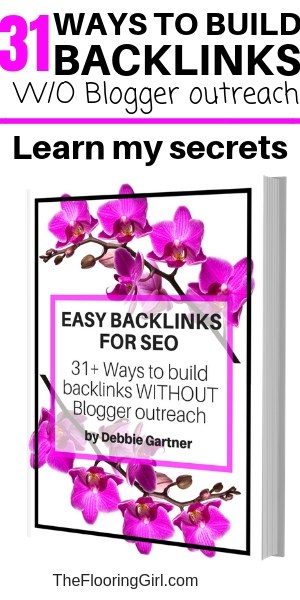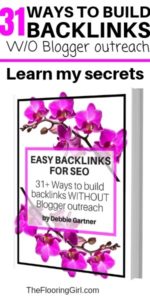 Coming to the next chapter, let's discuss the basics of SEO keywords and why they matter so much.
What are SEO Keywords
In simple words, it's something people search and you want to rank for. Let's understand it with an example –
Assuming you run a blog in the "gardening" niche, you'd love to get rank for queries like:
These are all SEO keywords, something that others are continuously searching for in Google.
So, you'd write a high-quality article about the topic and optimize it for a query, i.e. SEO keywords.
Types of SEO Keywords: Short vs Long-Tail Keywords vs LSI Keywords
In general, there are three types of SEO keywords you can target:
1. Short Keywords
Keywords which are usually 2-3 words come under this category. They have huge monthly search volumes but are hard to compete against as big brands will already be ruling on the first page.
Example – Best Web Hosting
Although it has a high search volume, the first page is conquered by major players like TechRadar, HostingAdvice, Mashable, etc. For a beginner, it'll be very difficult to outrank these pages and rank on the first page.
I'd suggest you stay away from such long and difficult SEO keywords.
2. Long-Tail Keywords
As the name suggests, these are keywords with more than 4-5 words. Long-tail keywords have lesser search volume but are easier to rank. There still can be big brands on the first page but they won't be likely targeting the exact long-tail keyword. So, if you can write a better article around it, you've got the chance to outrank the bigger brands.
Example – Best web hosting for a small business
The above keyword has comparatively less search volume but the chances of getting ranked for it are far higher than the short-form SEO keyword.
As a beginner, you should only focus on targeting long-tail keywords.
3. LSI Keywords
It stands for Latent Semantic Indexing. LSI keywords are terms and phrases which are similar or related to the main keyword. They serve as a great ingredient to help Google understand what a page is all about.
It's bad practice to use your primary SEO keyword too many time aka keyword stuffing. So, you should sprinkle LSI keywords within your content body that makes it easier for search engines to recognize the topic.
You can use LSIGraph.com (free tool) to find LSI keywords. Just enter your primary keyword and hit enter. It'll show the most related terms and phrases you can use.
Best SEO Tools To Use in 2019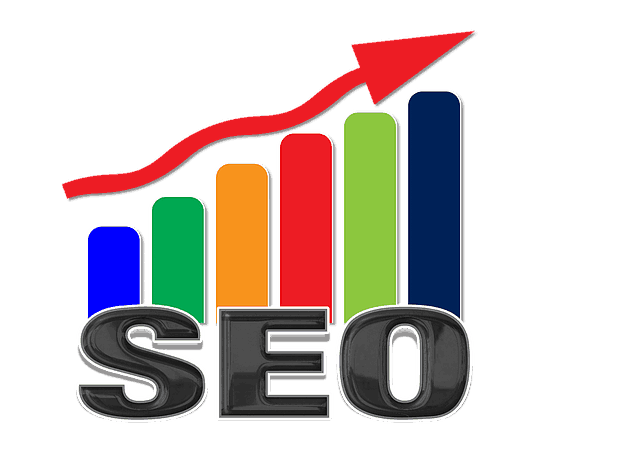 By now, you may get a hang of what is SEO, what are its types, a glimpse of SEO keywords and what to target.
Let me now share some of the best SEO tools available in 2019 that'll make SEO more simpler and actionable for you.
1. Yoast SEO WordPress Plugin (Free)
If you're on WordPress, installing Yoast SEO plugin is a must. It's a tool that assesses your On-Page SEO optimization and suggests ways to improve it. The developers have incorporated a few of the standard SEO practices that apply to almost every niche.
Specifically, it helps you make the article more readable, suggest where to put the keyword for best results, what practices to avoid, and other neat tweaks.
If everything's good, it'll give a green signal so you can confidently publish the article.
However, don't rely too much on this plugin and don't try to fix every tiny detail. It's not tailored for your niche so just use it as a base for your on-page SEO.
They also offer a premium version where you can target multiple keywords at once, but in my experience, the free version is more than enough for new bloggers.
You can download it directly from the WordPress dashboard or from WordPress.org Marketplace here.
2. SEMRush (Premium, $29/month)
If you ask me what's the best all-in-one SEO tools, I'd vote for SEMRush, always. It's not a free tool but they offer a ton of tools that can make managing SEO a breeze. Here are a few essential features it offers:
Analyzing SEO keywords for difficulty, search volume, and other details
Keeps track of how many external links are pointing to your site
Offers keyword tracking so you know how your SEO efforts are performing
There's much more than this and it won't be unfair to say that it's just the tip of the iceberg. Check this SEMRush's feature page to know more.
Other worth mentioning best SEO tools:
Ahrefs: Best keyword research and difficulty checker tool
Moz: Check Domain Authority and backlinks
AnswerThePublic: Helps you find long tail keywords and questions for free
Google Trends: Check what's trending or upcoming trends and be amongst the first to write a guide on it and enjoy huge traffic boost. And it's free!
Best SEO Books and Courses to Master SEO and Improve Your Ranking on Google: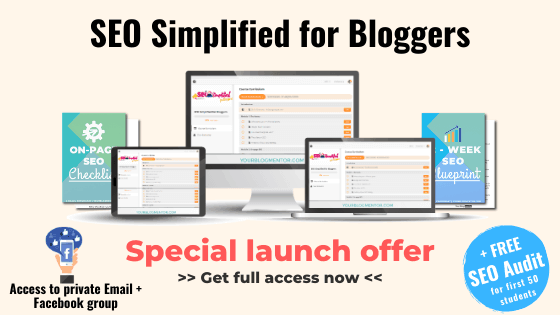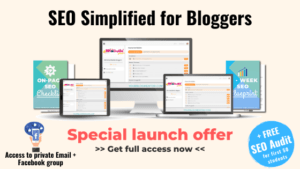 Final Words- SEO Basics: The Ultimate Beginner's Guide to Understanding SEO and Mastering It
Remember, SEO isn't a one-time thing or something you can master overnight. It takes efforts, tons of research, experiments, and brainstorming sessions to become a good SEO.
Also, what works for one site may not work for another so don't create or believe in any hard and fast rules. Always test things yourself and analyze the results to see what's working for you.
With this SEO basics guide, you already have a base plan in place. Find some good long-tail keywords, write a high-quality and detailed guide, do on-page SEO, and get people to share and link to it.
Use a keyword tracker like SEMRush to keep a track of current and future rankings for target keywords.
If you think I missed an important part of SEO, please let me know in the comments. Did you find this SEO guide helpful?
About Brandon:

Enjoyed the article? Well, meet the author. Brandon Baker is the man behind churning out amazing articles over at Optiux Marketing's Blog. He writes about blogging, SEO, content writing, social media, and a lot more.
Want to start a successful blog? Follow this guide – https://www.optiux.com/how-to-start-a-successful-blog/
Be sure to connect with him on Twitter @optiux