This post is all about how I increased my SEO skills, affiliate income, and overall traffic to my website using Mike Futia's FKA Pearson's Stupid Simple SEO course.
This is my honest detailed review including my results from taking this course.
Stupid Simple SEO Review – The Best Online Course?
I made $320,000 from my blog in just 18 months, and this course was instrumental in increasing my traffic and sales from search engines. I also used this SEO tool to create blog posts that rank well on Google! 
Be sure to stay tuned until the end because I have a special $500 bonus for you as well!
In a nutshell, Stupid Simple SEO is a search engine optimization course that teaches you how to increase your Google rankings and grow your organic traffic with SEO.
If you landed on this page, you're probably wanting to up your SEO game and drive more organic traffic to your blog or website.
More traffic to your website = more sales whether sales from your own products or affiliate products that you recommend.
You've come to the right place because I'm giving you my impartial review of Stupid Simple SEO.
I'm going to share everything you need to know about it (the good and bad) and believe me, I'm not holding back!
But first, let's briefly talk about what's SEO.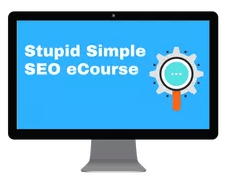 What Exactly Is SEO Anyway?
Before we get into the nuts and bolts of Stupid Simple SEO, I want to briefly teach you what SEO is and why it's so important to master.
SEO stands for "Search Engine Optimization." It's a way of optimizing your website and blog posts to get better rankings on search engines such as Google, DuckDuckGo, Bing, etc.
With your post properly optimized for SEO, your article can rank on the first page of Google for a query that gets you organic (unpaid) traffic to your page.
How cool would it be to see your article on the first page of Google?!
Difference between Pinterest traffic and Google SEO
I know what you're probably thinking right now. But, what about Pinterest traffic?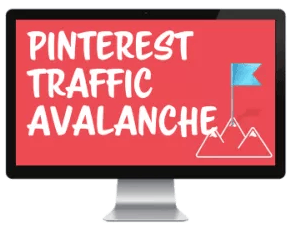 Pinterest is great and it drives quite a bit of traffic to my blog.
However, Pinterest's algorithm changes frequently and messes up my impressions and click-through rates.
Does this mean you should completely give up on Pinterest?
Not all!
You shouldn't be putting all of your eggs in the Pinterest basket either.
It just means that you need to diversify your traffic sources. Unlike Pinterest, the traffic you get from SEO is pretty consistent.
On top of that, the traffic you get from SEO is highly targeted.
This means that the person landed on your page because they were actively looking for the information.
With Pinterest, someone might have just stumbled upon your pin while scrolling through their feed.
Like I said before, I'm an avid Pinterest lover and user. Here are the best Pinterest courses I have invested in.
But, I just want to make sure that I'm doing my job in teaching you how to drive the MOST amount of organic traffic to your website or blog.
The more organic traffic you have, the more subscribers and sales you'll get. That sounds pretty great, doesn't it?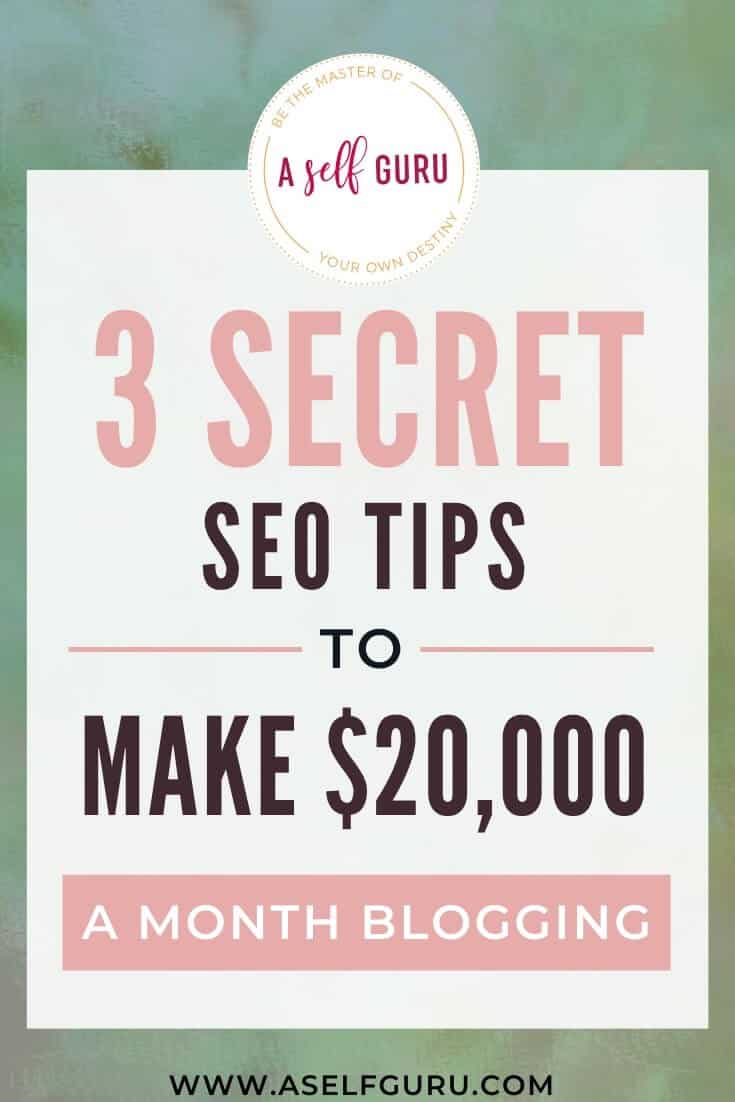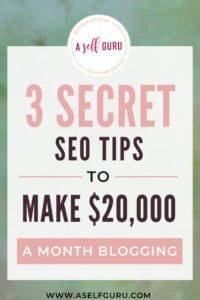 Before I Took the Stupid Simple SEO Course (My Story)
When I first started blogging, I had heard of SEO very briefly.
To be honest, it sounded a little intimidating and I put it on the back burner for some months.
My goal was to create content on a regular basis and hope and pray that people would read my posts.
At the time, it didn't seem like too bad of an idea. Now, I laugh about this.
I wrote posts with a random keyword in mind. I'd even get the little green button (green lights) to show up on Yoast under the "SEO" tab when writing posts.
However, that wasn't enough because I wasn't implementing the proper SEO tips or strategies.
No wonder I had no traffic from Google back then.
My Huge SEO Mistake as a Blogger
I relied solely on Pinterest traffic for a while. Getting traffic from Pinterest was easy, but the traffic wasn't converting the way I wanted it to.
Then, the reality set in.
I was pouring all of my energy into one platform.
What a HUGE mistake I was making!
My business was growing fast and here I was relying solely on Pinterest to bring me traffic. It required designing new Pinterest pins regularly to keep my account fresh.
What if Pinterest decided one day that they were closing the shop? What if my Pinterest account got suspended?
There were times when I published new pins and they didn't pick up at all no matter how well of a blog post I had written.
One of my biggest regrets from my blogging journey is not learning SEO from the get-go.
After I finally learned SEO, I had to go back and re-write a ton of blog posts. I even had to hire a few freelancers to optimize them for me.
SO much money and valuable time got wasted because of this!
With that being said, I don't want you to make the same mistakes I did.
Take the time to learn SEO and start implementing strategies ASAP, even if you are just a beginner blogger or someone who just started their online business.
Trust me, you will thank me later when your blog posts start ranking on the first page of Google (use this tool as well) so much faster than mine did.
I was fed up of driving non-targeted traffic to my blog without any conversions.
It was time for a change.
I then decided to buy Stupid Simple SEO after hearing amazing reviews from other bloggers and my blogging life completely changed.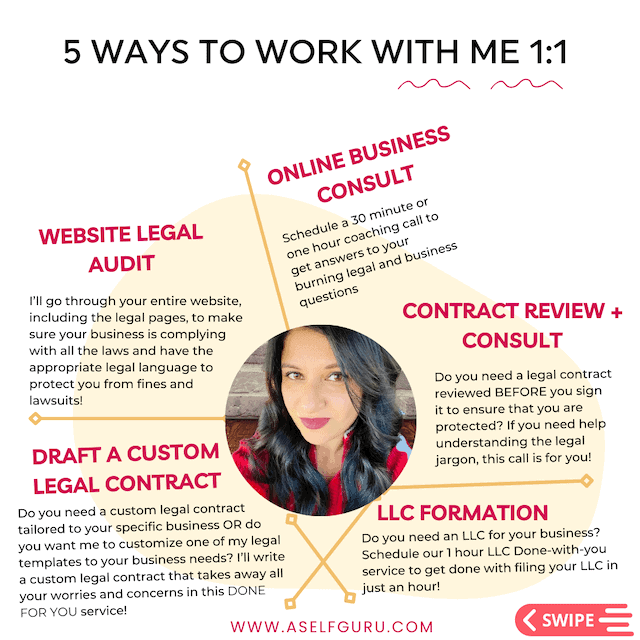 My Results After Taking Stupid Simple SEO
My results after taking Stupid Simple SEO are quite astonishing actually.
I still get teary-eyed when I think about my results after taking this course:
My domain rating increased from 0-25 in just 6 months after taking the course. Now it's 70+
I made $210,000 in my first year of blogging! (while working full-time as a lawyer)
I made $320,000 in just 18 months of blogging!
Obviously, my Google traffic increased tenfold (I get the same amount of traffic from Google that I get from Pinterest now)
I published high-quality guest posts and got featured on 200+ websites that I'm currently aware of.
Sold my legal templates to THOUSANDS of bloggers and entrepreneurs because my posts are now ranking on Google.
Increased my email subscribers to 10,000.
Increased my affiliate sales from 0 to $8,000+ a month!
Here's a screenshot of my affiliate income from just one product in a single month – 

Here's a screenshot of my own product sales in a single month. As you can see, it's more than $35,000 a month!
The month before that was more than $36,000!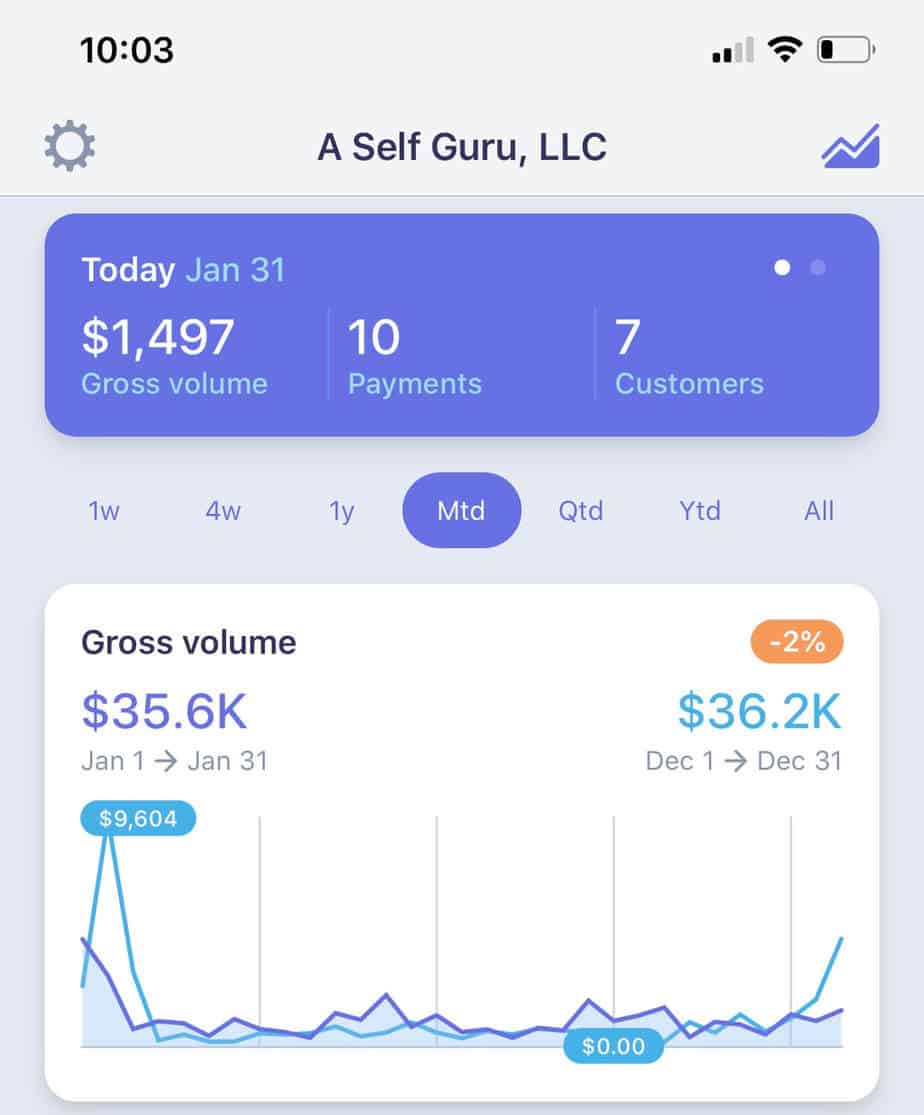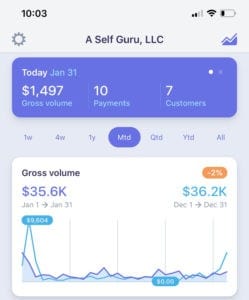 These are just my Stripe and Teachable earnings from one of my income sources. Obviously, I don't make money blogging from just one source.
There are additional income sources that directly get deposited into my PayPal account.
So my point is that all this increase in income was only possible by leveraging the power of SEO!
I'm still blown away by the results that I've had from taking Stupid Simple SEO.
It's crazy to think that I had no clue how SEO worked prior to taking this course.
Look at my traffic now, it's amazing to see getting the same amount of traffic from Google as Pinterest, which is amazing.

That's the difference that this course has made.
I have not only diversified my traffic sources but also protected myself from the constant fluctuations of Pinterest traffic that we experience when their algorithm changes.
Who Is Stupid Simple SEO For?
Stupid Simple SEO is for bloggers who want to learn how to rank higher in search results, increase their organic blog traffic, and make more money without relying on social media platforms or worrying about their changing algorithms.
This course is perfect for you if you're completely lost when it comes to SEO, you need help doing proper keyword research, or you're feeling overwhelmed with SEO in general.
Whether you're just starting out or you've been blogging for years, you'll have a much better and deeper understanding of SEO and you'll be able to create a content strategy that revolves around the best SEO practices.
Click here to sign up for this free SEO masterclass first.
Who is the Creator of the Stupid Simple SEO Course?
The creator of Stupid Simple SEO course is Mike Futia FKA Mike Pearson, an SEO expert and successful blogger who has many successful niche sites earning thousands of dollars from affiliate links.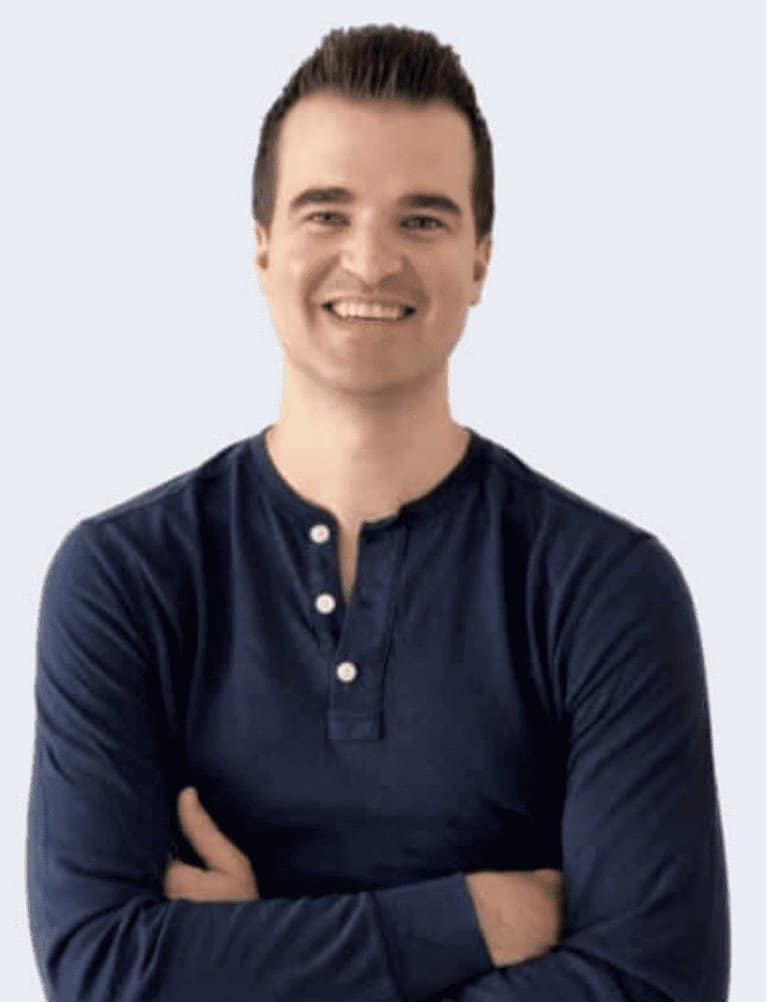 I learned about Mike from trusted and successful bloggers like Michelle at Making Sense of Affiliate Marketing, Create and Go, and Carly Campbell.
I started my blogging journey with Create and Go, so when they recommended Mike's Stupid Simple SEO course to me, I knew he was legitimate and that his course was perfect for beginner bloggers (and now he has an advanced course here as well).
Stupid Simple SEO Free Masterclass (How to Enroll in the Course)
Mike is very generous with the valuable information, SEO techniques, and actionable steps he shares in his in-depth Stupid Simple SEO course but before that, you would have to sign up for his free SEO masterclass here.
This is a great way to gain free SEO knowledge and get your feet wet before diving into his comprehensive SEO course.
Mike's Free SEO Masterclass includes the following topics:
The three 3 tactics and strategies needed to take your SEO to the next level
The biggest SEO mistakes you should avoid
What is Domain rating or domain authority and why it is important (ranking factors)
How to conduct main keyword research on a specific topic (keeping user experience and site speed in mind)
How to create content that actually ranks in Google.
Click here to get started with the free SEO masterclass. 
What Does Stupid Simple SEO Include?
Mike's SSSO course is designed to help you understand the basics of search engine optimization and how to use it effectively in your business.
It covers topics like keyword research, competitor research, content optimization, link building, technical SEO, on-page optimization, and much more.
With this course, you will have all the knowledge and tools necessary to optimize your new website for SEO success. By taking this course, you can significantly improve your organic search traffic and drive more targeted traffic to your site.
The course is all video and it's divided into four phases.
Mike's course covers a multitude of SEO topics through 55+ videos averaging around 13 hours of coursework.
Mike regularly updates the course so there may be more videos when you take it.
Stupid Simple SEO Course Content Overview
Here are a few important things that the course covers:
How to set up your blog for SEO success
How to do proper keyword research
Why user intent and blog relevance are so important
Create and optimize content that ranks
SEO for affiliate marketing (one of my favorite lessons!)
How to do guest posting for backlinks
How to do a "blogger roundup" to get links
Link building 101
How to do blogger outreach
How to use Help A Reporter Out (HARO) to get links
How to use Ahrefs for keyword and competitor research
And more
As you can see, this course covers everything you need to rock SEO.
It gives you the foundation you need to elevate your blog with organic traffic from search engines.
You should enroll in Mike's free masterclass here to learn more.
Stupid Simple SEO Detailed Overview of the Course Modules
Trust me, every single SEO topic you can think of, it's covered in Stupid Simple SEO because it's that extensive and thorough.
But, I'll list all the course modules and bonuses, so you can truly see the value of this comprehensive course!
I'll then also share what I loved and didn't like about the course along with the bonuses that I found really helpful. 
Stupid Simple SEO Course Curriculum: Welcome & Getting Started
-How to go Through This Course
-The ABCs of SEO
-An Hour Per Day of SEO
-How Long Does it Take to Rank?
-Your 7 Day Ahrefs Trial (Lessons to Complete)
-How to Track your SEO Progress
-Bonus: Elementor Pro & WP Rocket Plugins
-Trello Course Roadmap
-Private Facebook Group
-The 4-Step SEO Framework
Stupid Simple SEO Phase 1: Build
-How to Make Your Blog Secure (SSL)
-How to Make Your Blog Mobile Friendly
-An Introduction to Site Speed
-Tips for Improving your Site Speed
-An Introduction to Relevance
-How to Rank Even if your Site is very Broad
-How to Make your Navigation Google Friendly
-Re-Imagining your Category Pages
-How to set up Custom Category (Silo) Pages in WordPress
-How to  Create an Optimal Home Page Design
Stupid Simple SEO Phase 2: Design
-Your Ahrefs 7 Day Trial (Lessons to  Complete)*
-An Intro to Keyword Research (What Makes a Good Keyword?)
-Why Competitor Research Beats Traditional Keyword Research
-Brainstorming your Initial Competitors
-How to Find your Competitors with Ahrefs
-Filtering out High DR Sites (Batch Analysis)
-Finalizing your List of Competitors
-How to Find your Competitors Top Pages and Keywords
-Merge (CSV) Tool
-How to Merge your Keyword Spreadsheets
-How to Organize and Sort Your Spreadsheets
-How to Analyze Keyword Data & Develop a Content Strategy
-How to Determine Keyword Competitiveness
-How to use Ahrefs Content Explorer for More Content Ideas
-How to do Keyword Research for Existing Content
-Google Search Console: How to Boost Rankings for Page 1 Keywords
-How to Find New Keyword Ideas Using GSC
-How to Identify Pages Losing Traffic
-How to Identify Internal Linking Opportunities
Stupid Simple SEO Phase 3: Create
-Satisfying User Intent
-Understanding User Satisfaction
-Pop-ups, Aggressive Ads, and Bad User Experience
-Your Goal: Creating Epic Content
-How to Research ad Outline your Content
-How to Find Long Tail & Related Keywords
-How to Create Epic Content that Ranks
-How to  Set up Your On Page SEO
-How to use the Yoast SEO Plugin
-An Introduction to Content Audits
-How to do an SEO Content Audit
-E.A.T the Search Quality Evaluator Guidelines
-Content Quality and the QRGs
-E.A.T and YMYL Pages
-Why your About Page Matters
-How to Optimize your Blog for E.A.T
Stupid Simple SEO Phase 4: Promote
-What are Links & Why are they so Important?
-The 5 Characteristics of a Great Link
-Link Building Expectations
-Getting into the Outreach Mindset
-Links you don't want any Part of
-Understanding your Competitor's Backlinks
-How to Spy on Your Competitor's Backlinks
-How to Merge your Backlink Spreadsheets
-How to Organize & Analyze Backlink Data for Link Opportunities
-An Introduction to Help a Reporter Out
-Getting set up with HARO
-How to Respond to HARO Requests
-An Introduction to Guest Posting
-Getting Organized for your First Guest Post Campaign
-How to Find Guest Posting Opportunities
-Sending your Guest Post Pitches
-Handling Replies & Writing your Guest Post
-An Introduction to the GuestoRoundup Technique
-Using Google Sheets to get Organized
-Expert Roundup Review & Choosing your Question(S)
-How to Find Bloggers to Participate in your Roundup
-How to Execute the Expert Roundup & Land your Guest Posts
-An Introduction to Blogger Outreach & Linkable Assets
-Three Types of Linkable Assets: Infographics, Guides & Surveys
-How to Brainstorm Ideas for your Linkable Asset
-How to Create your Linkable Asset
-How to Outreach to Bloggers with Linkable Assets
-An Introduction to Resource Page Link Building
-How to Find & Filter Resource Page Assets
-How to do Resource Page Outreach
Bonus: Six Figure Affiliate Marketing Formula
How to Identify User Intent in the Sales Funnel
How to Find Affiliate Keywords
How to Create "Best(Product)" Type Content
How to Create "Review" Type Content
Bonus: Mastering Mediavine Ads
Mastering Mediavine Ads
Bonus: Scale with Sponsored Posts
Scale with Sponsored Posts
Bonus: SEMRush Mini Class
Finding More Competitors with SEMRush
Swiping your Competitors' Top Pages & Keywords
Spying on your Competitors' Backlinks
Bonus: SEO Tools on a Budget
An introduction to Keysearch
How to find your Competitors with Keysearch
How to find your Competitors' top Pages
How to use the Competitor Gap Feature
How to get Guest Post Links with Opportunity Finder
How to use Rank Tracker to Track your Rankings
Bonus: Credit Takeoff Niche Site Explosion
Niche Selection
Setting up the Site
Monetization & Traffic Strategies
Mapping out a Content Strategy
Hiring Freelance Writers
Managing Freelance Writers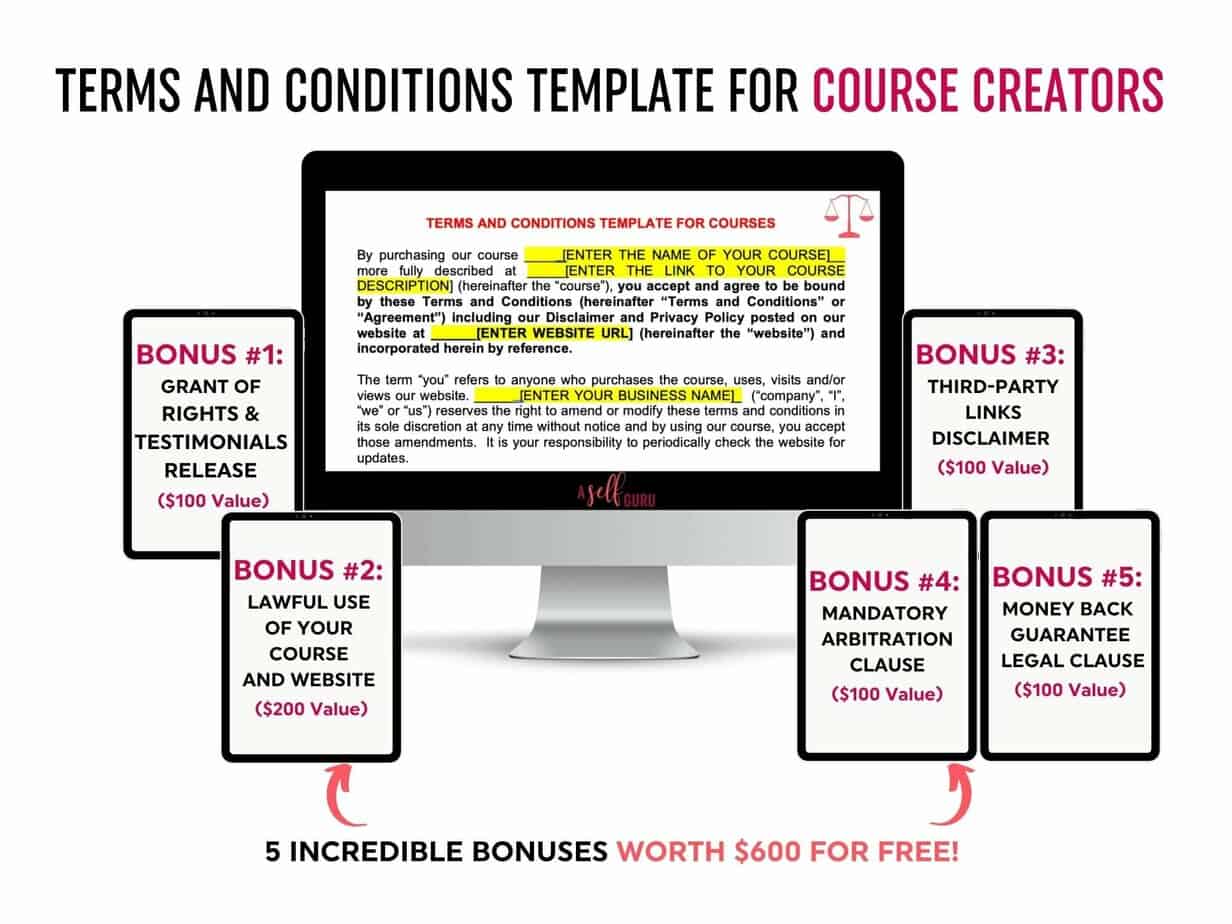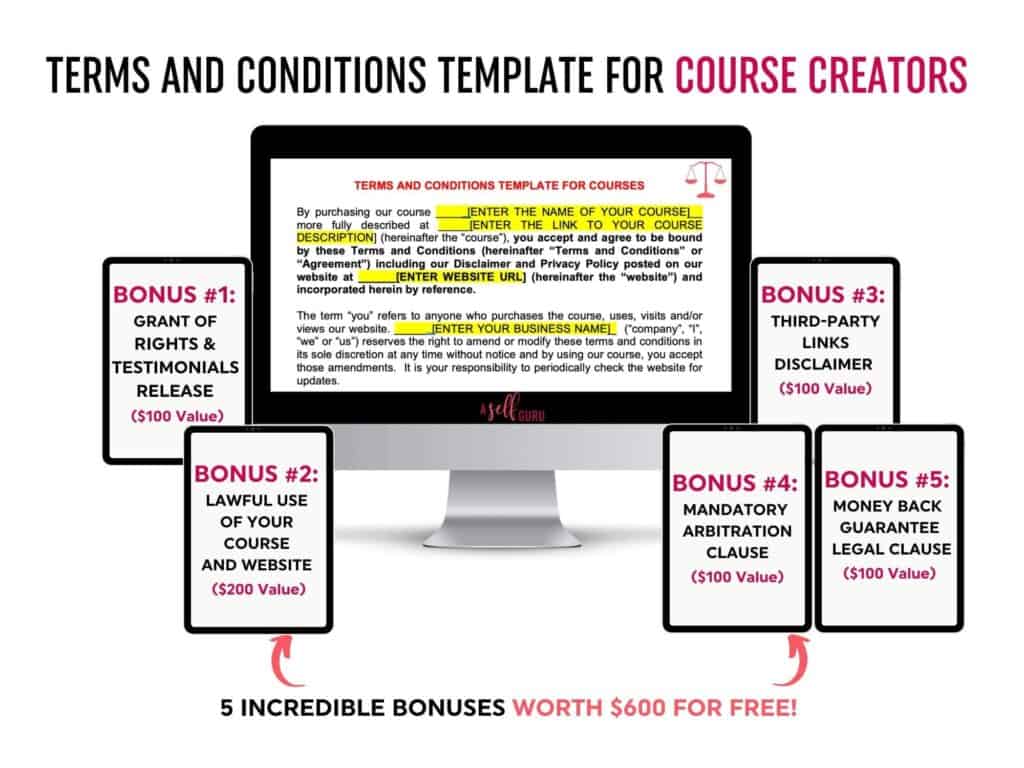 What I Loved About Stupid Simple SEO
You saw my results above!
Aside from growing my email list exponentially, increasing my revenue from my products, and doubling my affiliate income, I loved this course for several reasons:
1. I Like Mike's Teaching Style
If you're a visual learner, you're going to love this course too. 
As I mentioned above, this course is 100% video.
Mike shows you exactly what he's doing in each video so you get a complete understanding of what's happening. You feel like you're learning over his shoulder.
2. You don't Feel Intimidated by SEO
SEO sounds difficult and stressful. But, Mike breaks the course into bite-sized chunks so you don't feel intimidated or overwhelmed.
Mike knows his stuff and he does a great job of giving you all the details without feeling like your brain is going to explode.
Also, Mike teaches you how to outrank your competition even if you're a beginner blogger and have low domain authority.
3. You See Results Without Completing Stupid Simple SEO
One of my favorite things about this course is that you don't have to finish the entire course to start seeing results. 
You can start implementing the strategies as soon as you learn about them. I saw huge results after the first phase of videos and I still had three more phases of videos to watch.
Also, I personally loved the keyword strategy module.
That lesson alone has been a game-changer for me.
I know how to pick my keywords like a boss and I have an arsenal of helpful posts to write for a year or so.
4. Lifetime Stupid Simple SEO Course Access
In addition, once you buy the course, you have lifetime access.
You don't have to worry about cramming all of the information in a week. I still reference the course a few times a month as needed.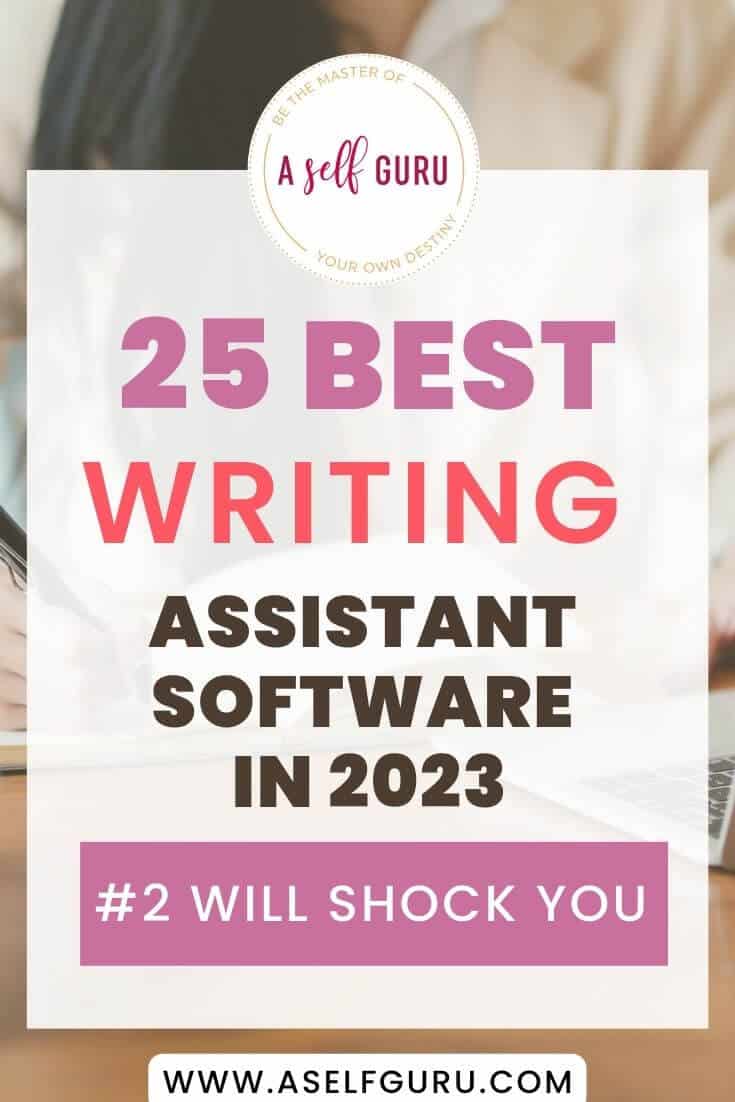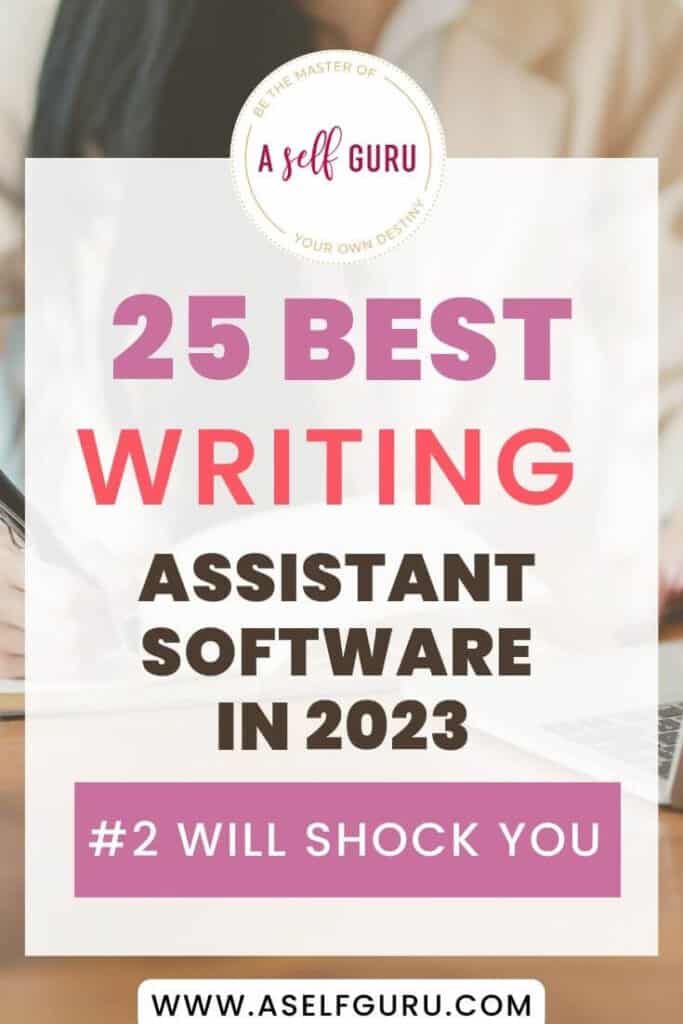 Stupid Simple SEO Bonuses That I Love
Lastly, I'm a huge fan of all of the bonuses that Mike includes in Stupid Simple SEO.
Private Facebook Group:
This is a members-only group where you can ask questions directly to Mike and share your own SEO tips and tricks with other members. Think of it as a VIP group or mastermind.
Email Outreach Templates:
I love templates! (in case you haven't noticed, I sell 16+ templates of my own). You'll get custom fillable templates for guest post pitches, blogger outreach, resource pages, and more. These plug-and-play outreach templates are a huge time saver!
Free Downloads and Checklists:
Mike gives you the same spreadsheets he uses to track his keywords, link-building campaigns, guest posts, and more.
Suggested Plugins and Tools:
Mike also tells you exactly which plugins and tools he uses. He really does provide you with all the tools you need to become an SEO pro.
Lifetime Free Updates:
Mike is constantly updating the course. I feel like every time I log in to refresh a skill, there's a new module!
Just the bonuses alone are worth the price of the course.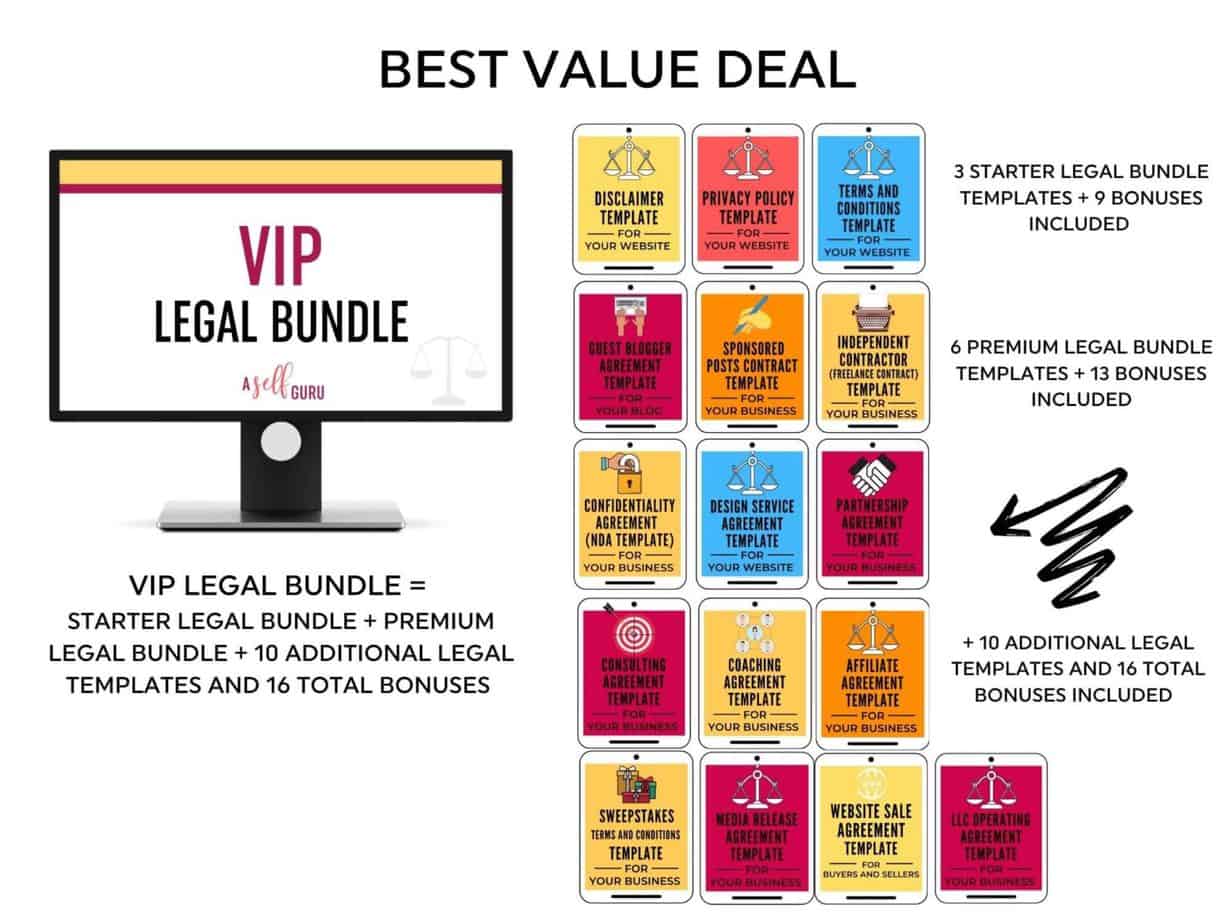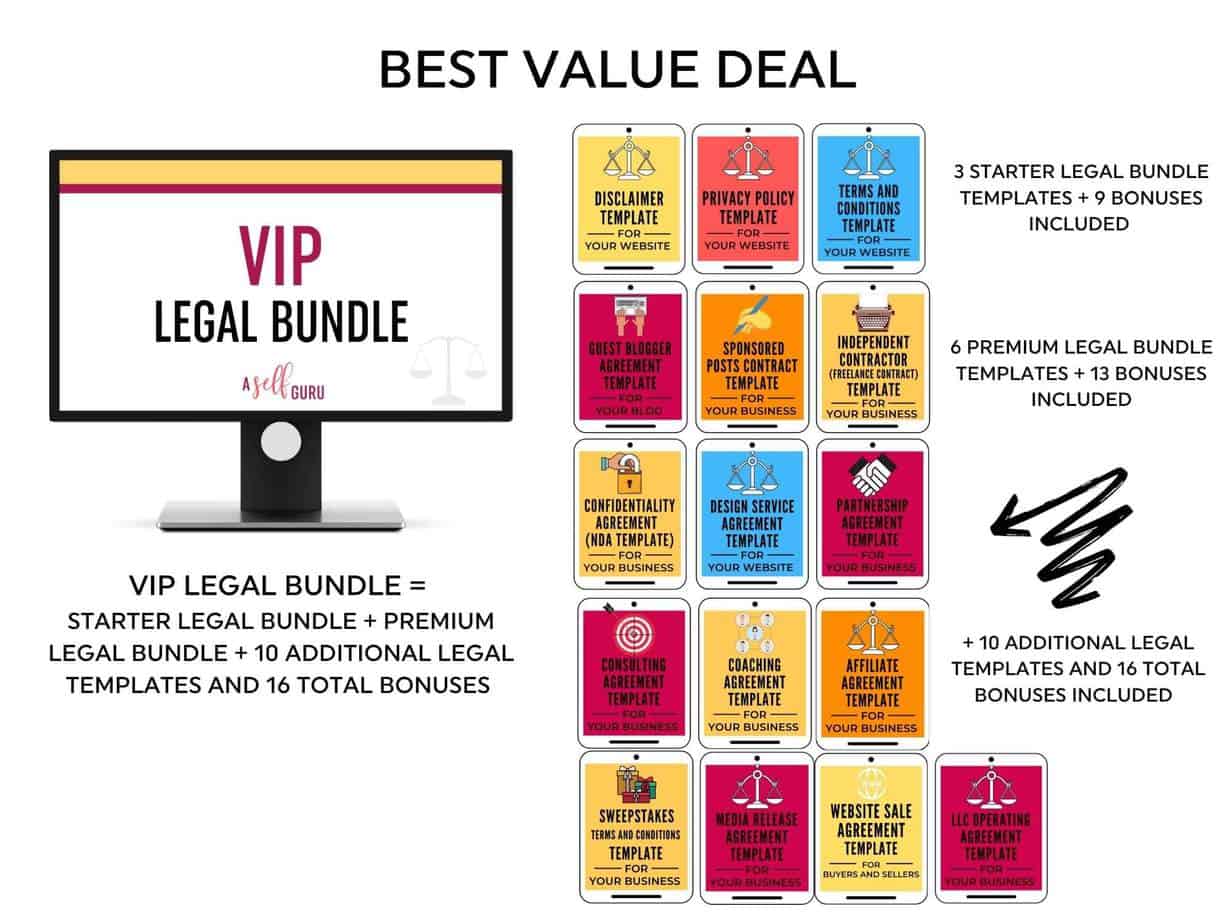 What I Didn't Like About Stupid Simple SEO
As I said before, the entire course is video-based. There are hours of video lessons on different topics you need to know but the good thing is that you work at your own pace.
Some people may not like this, but I personally enjoyed this format, especially when Mike is showing you exactly how to do keyword research, the things to look for in competitor research, and so forth.
In my opinion, some lessons could have been shorter. I love that Mike goes in-depth on each specific topic, and he does his best to make everything as straightforward as possible.
However, some of the lessons were a little too long. But, this is just because Mike is super comprehensive and knows SEO inside and out.
I'd rather have more information than less, so no complaints here. Do you agree?
There is so much valuable knowledge within the course that Mike covers, so making it a video course is the best way to learn it all.
I feel that's the best way to learn SEO where the teacher can show you things.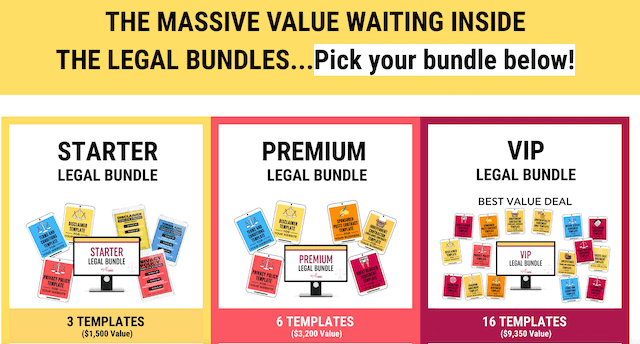 Is the Stupid Simple SEO course worth it? (My Honest Review)
With Mike constantly updating the course and being available to answer questions in the group, this course is worth every penny. You won't regret purchasing it.
Keep in mind, this course doesn't work unless you put in the hard work.
Mike literally gives you all the information you need to rock SEO. But, you have to take action and you have to implement his strategies.
You will reap the benefits and the SEO Gods will be on your side if you simply put in the work. Putting in the work will give you a huge advantage over your competitors who have been blogging longer than you.
You also have to be patient. You might start seeing results after watching a few videos as I did. 
However, if your blog is fairly new, it's going to take longer to see substantial results. Mike discloses this from the very beginning though.
While taking this course, you'll also be updating and revising some of your older blog posts. This is the tool I use to do that.
If you're like me, you'll have quite a few to update depending on how deep into your blogging journey you are when you decide to take Stupid Simple SEO.
This might be tedious, but your posts will be SEO optimized and finally up-to-date. Therefore, you'll see an increase in traffic.
If the course isn't open for enrollment, you can join the waitlist and watch his free training series in the meantime.
If you can't take Stupid Simple SEO right now for whatever reason, you should definitely invest in this easy and affordable SEO Book Bundle, which will give you a great head start and you get $20 off right now.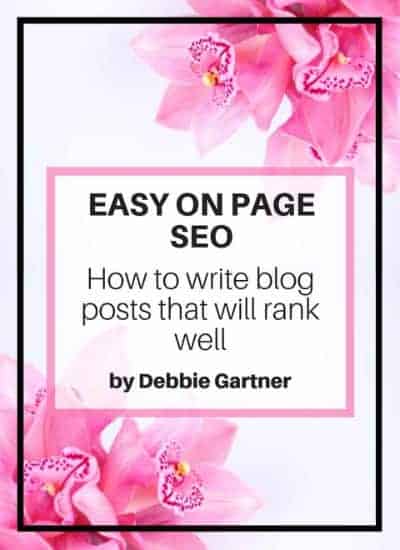 When You Shouldn't Enroll in Stupid Simple SEO
You shouldn't take Stupid Simple SEO if the price is an issue because the course is a bit pricey.
Stupid Simple SEO has a two-tier pricing method. I discuss the cost in more detail below.
How Much Does Stupid Simple SEO Cost
The last time I checked, Stupid Simple SEO was $497 for a one-time payment. You have the option of paying in four $147 installments.
To be honest, when I first saw the price, I wasn't sure if this was going to be one of those blogging courses that I would regret or love.
However, this was the best investment I ever made for my blog and online business. Stupid Simple SEO course is worth its weight in gold.
Instead of wasting years of blogging trying to learn Google SEO, as a new blogger, you will get a head start and get to learn the best SEO strategy from an actual SEO expert that will help you long term.
There's a Standard course and then there's an Advanced course (both are totally worth it), and the main difference between the Standard and Advanced courses is that the Advanced course has extra modules.
Check out the Standard course here and the advanced course here (you first enroll in their free masterclasses).
SEO Tools and Resources Related to Stupid Simple SEO
I love Stupid Simple SEO and I recommend it to everyone who wants a complete understanding of SEO.
Aside from this course, you should also look into these awesome SEO books and resources if you prefer learning from ebooks:


Here are some additional SEO blog posts to help you even more:
My Special $500 Bonus for Stupid Simple SEO Students
Here comes the part you've been waiting for!
If you purchase Stupid Simple SEO through my affiliate link, I have a $500 bonus offer for you.
Are you excited?
You will receive ONE FREE legal template from my legal store (excluding my legal bundle).
So that means, you can have a FREE – 
or any other single legal template of your choice!
All 4 templates above come with 3 additional bonuses!
With the bonuses, each template is valued at $500+ for you.
It would cost you A LOT MORE than $500 to have a lawyer write these for you.
We all know it costs anywhere up to $500 an hour just to hire a lawyer. I charge $350 per hour as a lawyer, so I know how expensive it can be.
That's why this is your lucky day – grab any ONE legal template from me for free and click here to see the complete list.
Just email me at [email protected] with your receipt once you've purchased this course from my affiliate link to claim your free legal template from me. My bonus template is only available 30 days after you purchase the course through my affiliate link.

Stupid Simple SEO Works – Final Thoughts
I understand that it's not easy to decide which courses you're going to spend your money on.
I've been there too. But, the right courses will help you reach your blogging goals as long as you follow and implement the advice that the creators give you.
I hope this detailed review of Stupid Simple SEO by Mike Futia helped you make a decision.
I have no regrets about buying this course. In fact, it's the best thing I did to make passive income from my blog.
Remember learning SEO is the most important thing you need to do (and it's not something you can easily delegate either) no matter what kind of online presence or business you have.
Based on my personal experience, Stupid Simple SEO has been a total game-changer for me as my results above speak for themselves!
Mike has helped over 1800 bloggers in 50+ different niches and I know you'll find his course helpful too.
If you have any questions about the course, feel free to leave a comment.
HOW ARE YOU CURRENTLY DRIVING TRAFFIC TO YOUR WEBSITE? LET ME KNOW IN THE COMMENTS BELOW!
Related SEO Blog Posts to Stupid Simple SEO Review
If you're still feeling a little confused about SEO or you want to learn more about it, I've written some blog posts dedicated entirely to the subject:

Also, take advantage of this free masterclass to find out the SEO mistakes you are making! I know it was an eye opening experience for me.
MORE SEO AND BLOGGING TOOLS TO HELP YOU
Below are other top blogging and SEO tools I personally use and recommend!