Are you thinking about purchasing the Pinteresting Strategies course here by Carly Campbell but aren't sure if it's worth the investment?
In this blog post, I'll share my honest review of the course plus you can use coupon code PINNINGS5 here to save an extra $5 on it! 
Pinterest is a great way to get blog traffic when you're a new blogger waiting for SEO to work its magic. Depending on your niche, you can get tens of thousands of page views each month from Pinterest, and some get many more.
But as with anything you do with blogging, you need a smart Pinterest strategy that guarantees you'll grow your blog and get more traffic to your website.
If you want to see if a manual pinning strategy works for you, then you'll love this Pinteresting Strategies review and its great Pinterest tips.
Why Use Pinterest for Your Blog?
So, why should you use Pinterest for your blog?
Well, contrary to what many people believe, Pinterest isn't a social media platform; it is a visual search engine.
And much like Google, you use Pinterest SEO to find keywords to add to your pin and in your pin description.
But unlike Google, most of the searches on Pinterest are unbranded, meaning you don't need to be a hugely popular brand to get traffic. Even new bloggers can get blog traffic using Pinterest SEO.
Plus, unlike Google SEO that takes a long time to see results, you can get found on Pinterest much easier with the right keywords.
It's the perfect way to get more page views during your blogging journey until you start to see results from Google search engine optimization.
Plus, one viral pin on Pinterest can send you tons of traffic years later. Pinterest is the perfect way to get free blog traffic as a new blogger.
Learn the best Pinterest strategies and trends in this awesome ebook if you don't like courses.
Why is a Pinterest Strategy so Important?
The thing with Pinterest is that you can't just randomly pin with no thought to what you're doing. You need to pin fresh pins regularly, meaning an image and overlay that Pinterest hasn't seen before.
You want to craft a unique description for every Pinterest board using keywords, and even the board name needs to include keywords you found using Pinterest SEO.
And there are advanced strategies you want to use along the way to grow and scale your business. The need for a solid strategy is one of the main reasons you need to take a Pinterest course to create a pinning strategy that works for you.
Lots of people try to use Pinterest without creating a strategy, and that doesn't work with Pinterest. You need to know how many pins to pin each day, the types of pins to create, like idea pins, static pins, or video pins, and much more.
A strategy ensures you see long-term success with Pinterest. Plus, a strategy helps you understand why something is working and how to pivot if it's not.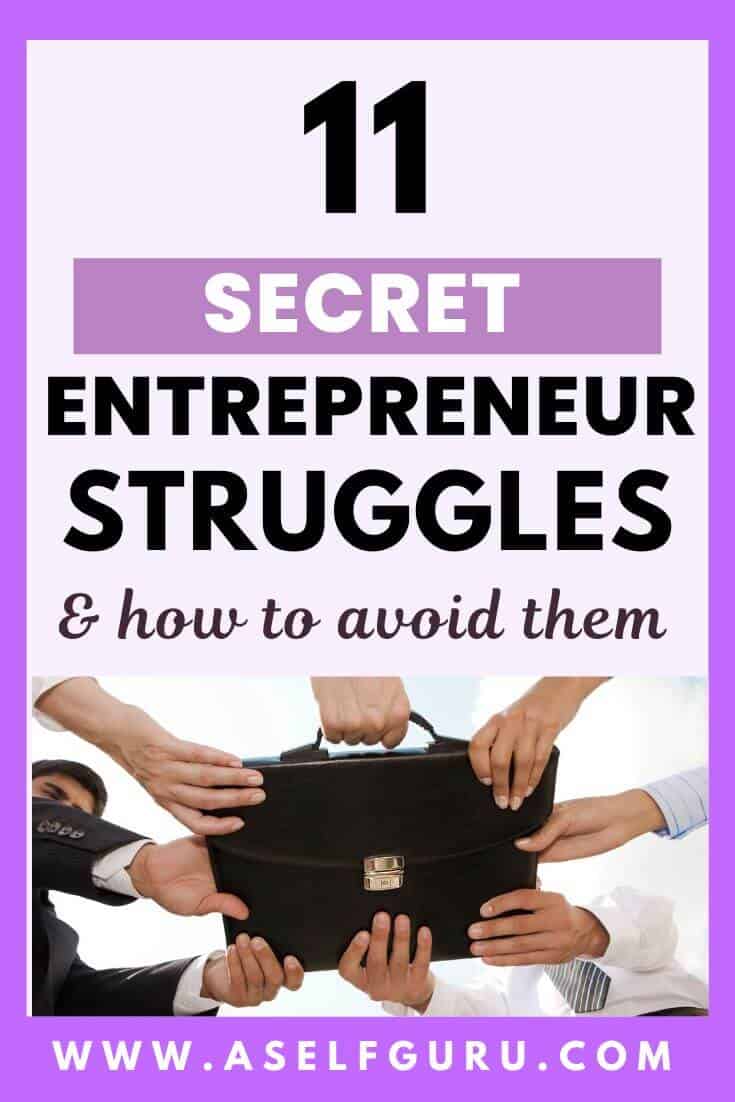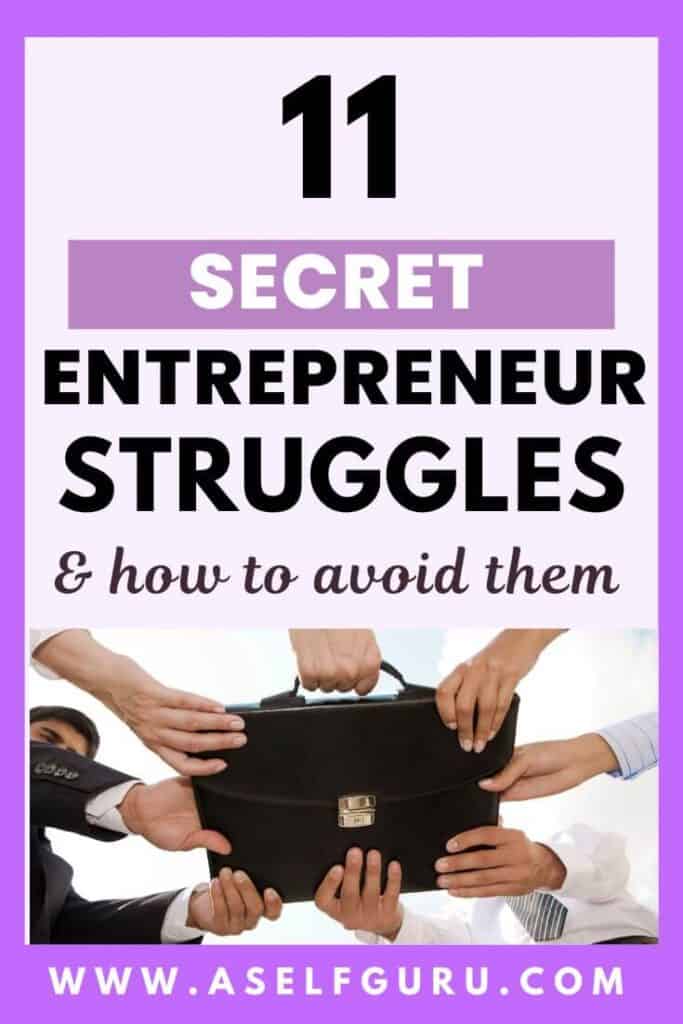 Pinteresting Strategies is an awesome Pinterest course by one of my favorite Pinterest experts, Carly Campbell. But she goes against the grain here and promotes manual pinning versus the many other courses that teach you to use a third-party scheduler like Tailwind.
She's not necessarily saying that using Tailwind is bad; it's just that any platform prefers you to schedule using its interface, so Carly may have a point here. It's a very affordable Pinterest course for new bloggers who can't afford to break the bank and buy expensive classes in the beginning.
This blog post is my honest Pinteresting Strategies review that will show you the pros and cons of this course.
Who Can Benefit from Pinteresting Strategies?
Any blogger or business owner that wants to get traffic to their website can benefit from Pinteresting Strategies. But just beware that some niches naturally do better on Pinterest than others, like the DIY, fashion, beauty, and other main categories on Pinterest.
But just because your niche may not see the growth some others will, doesn't mean you can't succeed with Pinterest marketing.
Any blogger serious about getting Pinterest traffic and understanding the why behind it will love this course. Carly gives you a look behind the scenes at the Pinterest algorithm and how things work on Pinterest.
It's also for the business whose traffic is declining to give it a boost and for the people who don't mind manually pinning. Carly gives you an overview of Pinterest, but it's not part of her regular Pinterest strategy.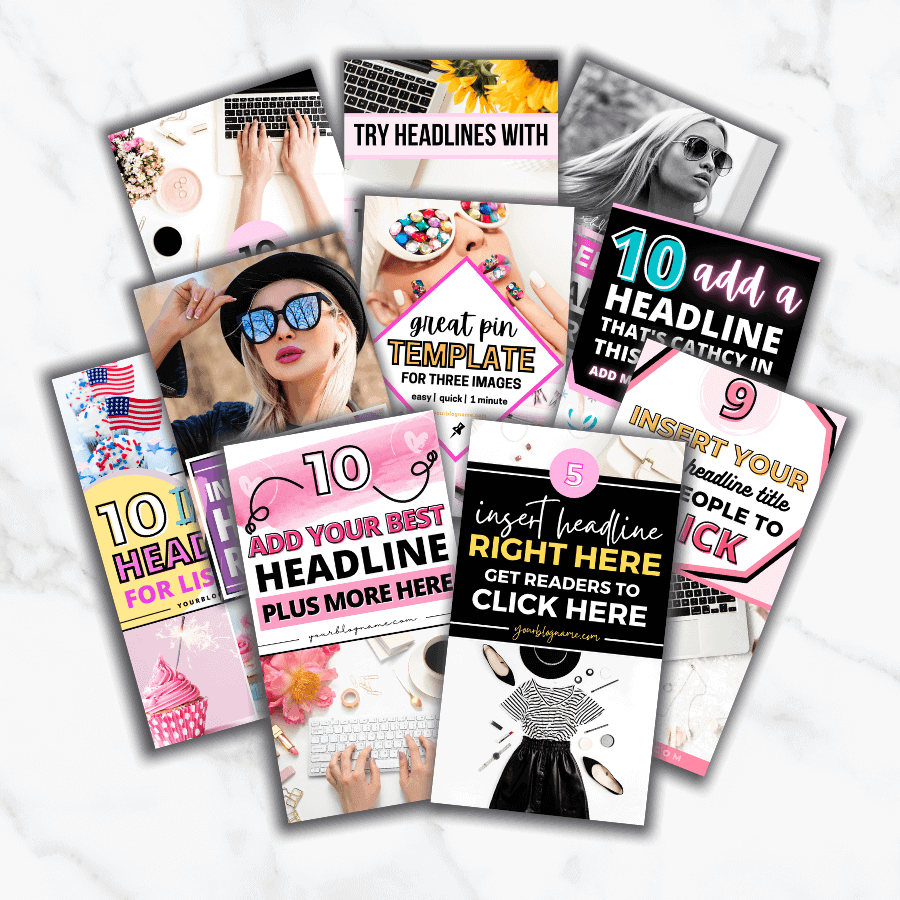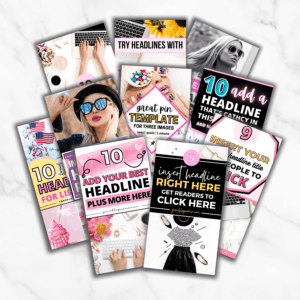 Who is Carly Campbell and Why Should You Listen to Her?
So, who is Carly Campbell, and why should you listen to her? Carly is the Pinterest expert and blogger behind Mommy on Purpose. She has taken years to perfect her Pinterest strategy, and she has it down to a science.
To give you an idea of how successful she is on Pinterest, she currently has 6.5 million monthly viewers and more than 57,000 followers. Clearly, she knows what she is doing on Pinterest.
She also has a monthly mastermind where you get her helpful pin templates and get to see free live trainings regularly. She also has a free blogging Facebook group called Blogging Like We Mean It.
And you get even more great Pinterest tips if you're on her email list as she is always ahead of the trends with solutions for Pinterest problems as they arise.
In this honest review of Pinteresting Strategies, you'll see an overview of the course and learn what to expect from it.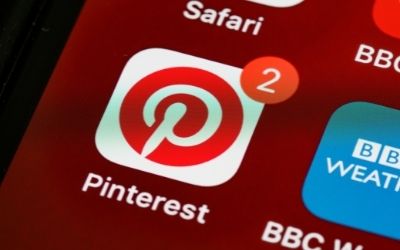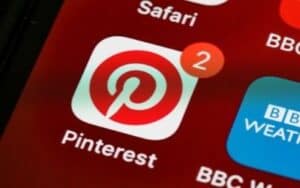 Overview of Pinteresting Strategies
In this Pinteresting Strategies review, I want to give you an overview of everything in the course to help you see if it's right for you.
What Does the Pinterest Strategies Course Include?
This course has 6 main sections besides the introduction module and includes free Pin templates and a recording of a live Mastermind on long clicks as bonuses.
Pinteresting Strategies is perfect if you're a visual learner because it includes tons of helpful videos showing you what Carly is teaching. You can actually go through the whole course in less than a day but don't think that it's not worth the $57 price.
There's no fluff, and it's packed with value. Plus, Carly presents her strategy simply, so it's easy to understand, even for beginner bloggers. 
Here's an overview of the sections in the course:
Welcome – Blogging without traffic sucks
First Things First – Homework, the things you need to do before you start promoting on Pinterest.
Getting Started: How Pinterest Works + Profile Set Up – How to set up your Pinterest profile the right way, including setting up rich pins.
Pinterest is About People – People can see your pins, so they need to be visually pleasing, and the message must be clear.
Pinterest is about SEO, too – Visual SEO is as important as traditional SEO, and the Pinterest algorithm is not human. It needs context.
Get Pinning – How to create pins that get clicks, fresh content, group boards, and more
Final Important Things and FAQ – How to use Pinterest Analytics + Google Analytics, Pinterest followers, and more
Just understand that Carly is teaching you her method that really works well for her. But as she explains in the course, Pinterest is constantly changing, and there have been huge updates in the first 8 months of 2021 alone.
Results will vary depending on your niche and how much of her strategy you implement. She uses a manual pinning method, but many people use Tailwind for Pinterest.
Here are some things to remember:
Give it 8 months of pinning consistently and paying attention to user intent and keywords.
Pinterest is a visual search engine, so understanding Pinterest SEO is critical.
Is your niche on a different platform?
It's okay to keep in mind that Pinterest wants new pins, but it also wants new content to so Content is King.
Manual Pinning vs. Tailwind
Manual pinning vs. Tailwind is one of the most prominent debates on Pinterest, and it all comes down to strategy. I know Pinterest experts who use Tailwind and do well, but then there are successful bloggers like Carly who do well with manual pinning. And there are people who do both successfully!
But if you choose manual pinning, you want to pin when your people are the most active. If you live on the other side of the world, this may be difficult, so you may need to use a scheduler. The nice thing about using Tailwind for Pinterest is it tells you exactly what the best times are for you to pin in your scheduler.
Pros of Pinteresting Strategies
It's affordable – other Pinterest courses are much more expensive, and you don't need to purchase any additional software to implement her strategy.
Pinteresting Strategies has a lot of actionable information
It uses several different learning styles with videos that show you what to do and how to do it and text to read
Pinteresting Strategies was created by a Pinterest expert who does well on Pinterest
Carly focuses on getting blog traffic since that is the overall goal
Cons of Pinteresting Strategies
There really aren't a lot of negatives, but you could say the fact that it strays from conventional strategies can be both good and bad.
She doesn't keep track of pins, so she doesn't mention a solution for that.
If you use a scheduling tool, it's not part of Carly's manual pinning strategy.
Her strategy takes time to implement, but this is kind of normal for Pinterest.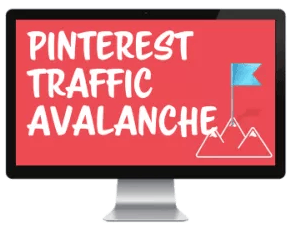 Is Pinteresting Strategies Worth the Money?
Absolutely, Pinteresting Strategies is worth the money. I wanted to write this Pinteresting Strategies review because Carly's strategy is unique and can work for anyone, whether you are a beginner or more advanced.
Even if it takes time to see results, it gives you a solid understanding of the Pinterest algorithm and the platform itself, which is huge. It's a great blog investment and definitely worth the affordable price of $57.
You may be interested in some of Carly's other courses that include:
Engaging Your Audience
Affiliate Marketing for Bloggers
FAQs on Pinterest & Pinteresting Strategies 
Why is Pinterest so confusing and hard to use?
Pinterest is so confusing because it is always changing and not your typical social media platform. In fact, it's a visual search engine, not a social media channel.
Plus, sometimes Pinterest will flag your account as spam and suspend you, and then even if your account is reactivated, you can get shadow-banned where your account never recovers. So, Pinterest requires a strategic approach, and you should really take a course to further understand it.
What Pinterest marketing strategies do you use in 2022?
Here are some Pinterest marketing strategies to use to level up your blogging game this year.
Create fresh pins and wait a long time to repin the same image. Carly recommends pinning a pin to one relevant board and then forget it. Repinning used to be popular before early 2020, but now it's much less important and can be detrimental to your success if you do it too often.
Making new pins for old blog posts count as fresh pins so you can continue creating pins for old content. But the people who see consistent growth also create a lot of new blog content too.
Pinterest requires consistency, so decide on a pinning schedule and adhere to it regularly.
Create more video pins and idea pins.
Create seasonal content for your blog and Pinterest. Plus, you want to pin seasonal content AT LEAST one month before it starts.
Use Pinterest Trends – it's a helpful tool that allows you to see the most popular keywords for searches, and it can give you content ideas.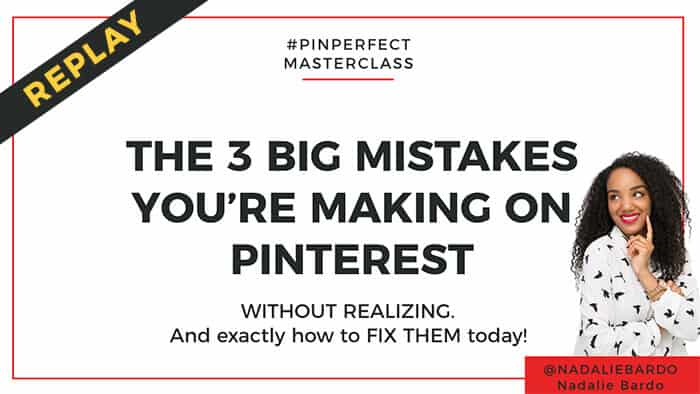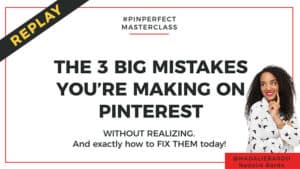 What are the best Pinterest courses for business?
There are several awesome Pinterest courses to help you grow your business and get more blog traffic. They include:
Pinterest Traffic Avalanche – Create and Go. Read my detailed review of it in this blog post.
Pinterest Ninja – Megan Johnson of Love. Family. Health.
Pinteresting Strategies – Carly Campbell of Mommy on Purpose
Pinterest Popular – Nadalie Bardo of It's All You Boo
Pinterest Marketing Course– Chelsea Clarke of HerPaperRoute
Here are some additional Pinterest resources and templates that can help you get more page views per day.
Pinterest Title Traffic Hacks – Carly Campbell of Mommy on Purpose
Pin Template Set – Nataly of Love and Paper Flowers
Pin Template Bundle – Sheree of Darling Steps
Pin Savvy Pinterest Templates – Ling of Finsavvypanda
Final Thoughts on Pinteresting Strategies
I wanted to create this honest Pinteresting Strategies review because it's one of my favorite Pinterest courses. I like the way Carly goes against the grain with her manual pinning strategy. She will tell you herself that she is obsessed with Pinterest, which is good for us!
Plus, if you join her monthly membership, you will know the minute something changes with Pinterest. She always finds solutions to the issues that changes in the algorithm bring. And you get new pin templates every month that save you a lot of time.
It's one of the best Pinterest courses as this Pinteresting Strategies review shows! Carly genuinely wants to help people harness the power of Pinterest for blog traffic, and people that take her course see steady growth over time.
But Pinterest will do you no good if you're not blogging legally. Before you focus on Pinterest, make sure you avoid the three main legal mistakes many bloggers make.
There are several legal pages you must have on your website to avoid scary legal issues like fines, or worse yet, being sued. You want to learn how to write terms and conditions, blog disclosures and disclaimers, and a privacy policy.
But I make adding these three legal pages on your blog simple with my legal bundle that includes all three legal templates. The templates are easy to customize. Many of the over 30,000 entrepreneurs I've helped today said they had them tailored to their blog and up in 30 minutes or less.
Listen to what Rayna had to say about my premium legal bundle here.
So, check out the legal bundle here and protect your blog and business the right way. Also, visit my legal tips page, where I've compiled my most helpful blog posts and resources on how to blog legally and protect yourself and your blogging biz legally.
DO YOU HAVE ANY QUESTIONS ABOUT PINTERESTING STRATEGIES? LET ME KNOW IN THE COMMENTS BELOW.
Related Posts to Pinteresting Strategies Review
Check out these amazing blog posts on other helpful topics: