Imagine you're calmly browsing through the web, wondering what amazing things you would discover when something catches your eye.
A specific link to a blog post that reminds you of something similar you published a while back. It can't be stolen content, can it?
Intrigued, you click on the link, and you find out that the author of the post shares the same thoughts as you. He agreed with you so much that he simply copied every word of your blog post from your site and published it as his!
If you've ever been in this situation, I know it's safe to assume that you didn't like it in the least.
Content theft is a huge problem today.
Unfortunately, with digital marketing and content marketing, stolen content is common today. And most people with stolen content have no idea what steps to take or what to do next.
Honest bloggers work hard to create original content, right?
That's why finding someone has stolen your content can be infuriating. It's important to learn how to blog without breaking the law.
So, in this blog post, we're going to talk all about stolen content and what you can do if you find someone has copied your content without your permission. Even if it hasn't happened to you yet, it likely will at some time, and nothing will make you angrier!
What is Content Theft?
Content theft has evolved over the years. It started as old-fashioned plagiarism, but these days, there's a whole lot more to it than just copy and paste. Some forms of content theft are even publicized as legitimate content creation.
These processes are technically legal, but many people think they are morally wrong. I'll talk more about that below. It's become necessary to clearly state what we believe is content theft and what isn't.
Different forms of content theft include:
1. Plagiarism
The simplest and most common form of content theft. This is when someone copies content from another person's blog without citing the original author or artist. The stolen content might be the entire blog post or some parts of it.
2. Excluding Hyperlinks
Some people don't think they are stealing blog content if they mention the original author's name. But, if we're honest, that isn't enough. By excluding the hyperlink back to the original article, you're:
Infringing on the creator's intellectual property rights.
Denying the original creator the benefits he/she should've got from the hyperlink on your blog post.
3. Piggy-Backing
This name is not the official name for this form of content theft, but I can't help but use this term because of how parasitic it is.
In this situation, you create amazing content and put it up on your site. Someone runs that post through a link generator and changes the link.
When people visit your site through the new link, they actually see your blog and its content. But the Call-to-Actions on the site, the offers, and sales won't be yours. The content thief is basically making sales off your site.
See what I meant when I said parasitic? Unfortunately, this method of stealing content is so normal that people sell programs to help anyone that wants to learn how to do it.
These sites are considered content aggregators (more on that later), and there are ways to run these sites legally.
Is Stealing Content Illegal?
Of course! No one owns the internet, but that doesn't mean no one owns the content found on it.
The same way it is wrong to steal physical books from bookstores, so it is online.
Owners of material have the legal right over that material. This right is called copyright, and copyright laws control it.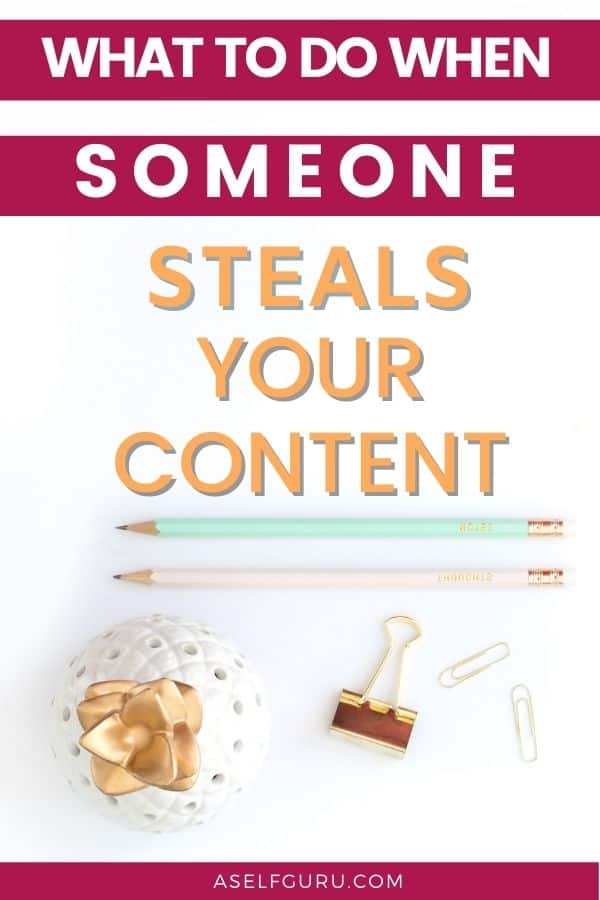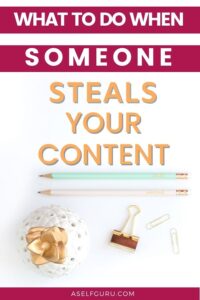 What is Copyright Law?
Copyright law keeps original creators safe from unapproved duplication or use of their materials. It protects tangible work like pictures, music, blog posts, art, and so on from being used without the creator's permission.
The platform doesn't matter. Whether someone is stealing blog content or stealing content on social media, they are all the same. It is an infringement of copyright law, and site owners can take legal action against the offender.
Copyright law is the best way to protect your unique content, and original work and allows you to take legal action against the infringing website.
You can learn more about copyright infringement and trademark in the blog post I wrote about it.
Sign up for a call with a trademark attorney to learn more about trademarking your brand name or logo.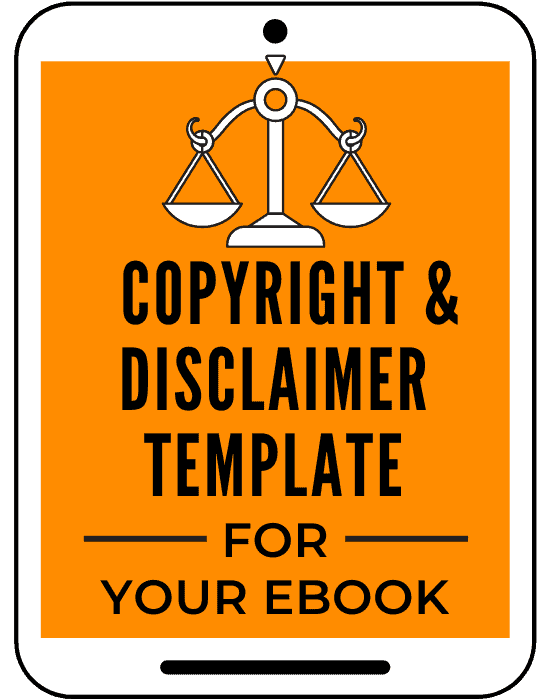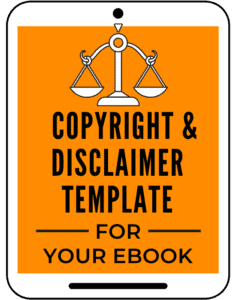 Have you written an eBook and want to protect it from theft?
This copyright notice and disclaimer template is just what you need. This template is just one of the many legal templates I sell to entrepreneurs just like you.
Read this blog post to learn more about this template and how to protect your ebook from theft.
Click to watch how my legal templates helped Maia's business: 
Do you have to register for the copyright to get legal protection?
No, the good news is that you are not required to register your copyright to claim protections under the law as a content owner. You get automatic copyright protection for the piece of content you create including blog posts, videos, photos, etc.
Officially registering your copyright with the United States Copyright Office allows you to claim statutory damages and file a lawsuit for copyright infringement.
You can give explicit permission to allow others to use your own content with the help of this Media Release Agreement template.
What About Content Aggregators?
A content aggregator is a body (individual or organization) that gathers web content from various sources online for reuse or resale.
Usually, aggregator sites publish the headline of a post along with a snippet from the original post. Then they include a hyperlink to the original site so the reader can access the complete content.
Content aggregators are frequently accused of stealing content, and there are questions if the practice is even legal. So far, there has not been any conclusive answer if aggregating content is legal or not.
However, if you run a content aggregator site, here is how to use content from other blogs without violating copyright:
First of all, ensure you have the original creator's permission to reproduce their content.
Make sure you conspicuously identify the source of the content.
Always link back to the original source of the content.
Republish only necessary parts of the headline and article.
Include your own thoughts or comments on the content to make it more original.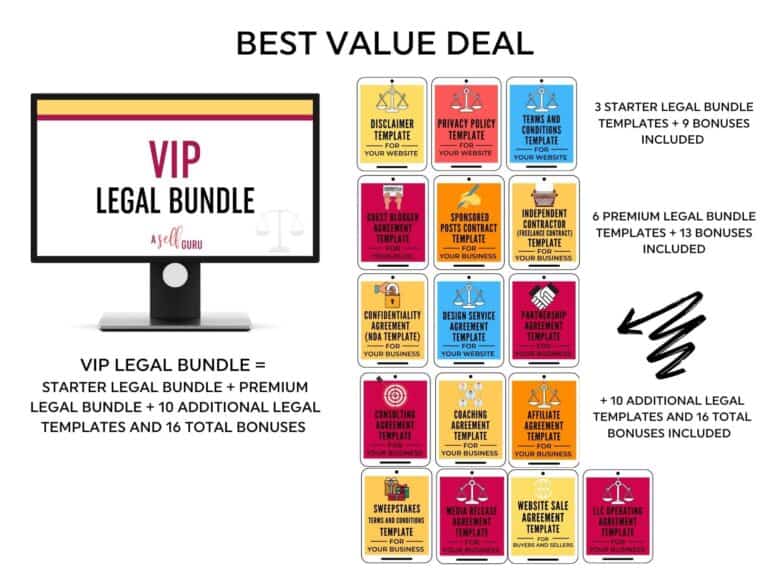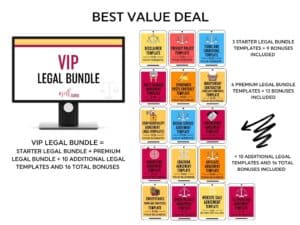 How to Find Out When Somebody is Stealing Content from You?
There is always a time where you unexpectedly find out that someone is stealing your content. However, there are actually tools you could use that would help you monitor if someone steals your content.
They include:
Copyscape: This is a simple, plagiarism checker tool. All you need to do is input the URL to your post on the site. Copyscape will search the entire web for sites with duplicate contents of your page. The free version is somewhat limited in terms of blog content scraping but can do the job well enough.
Google alerts: this is another tool that you can set up to monitor your content and ensure another website isn't stealing it.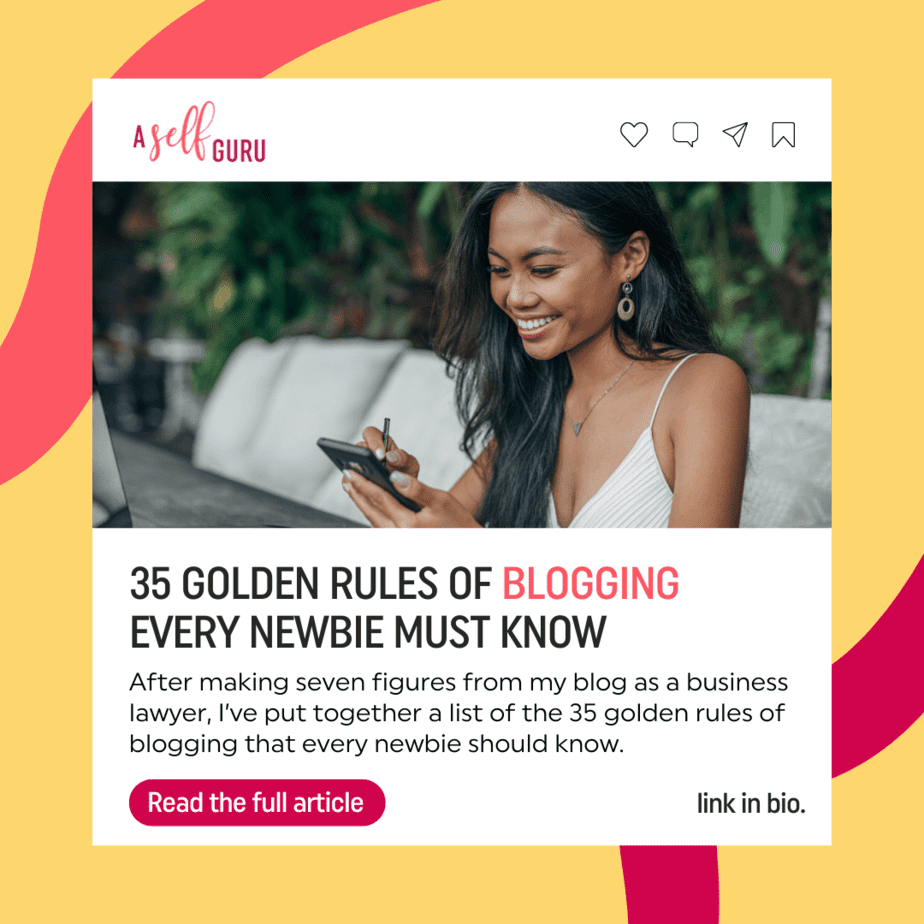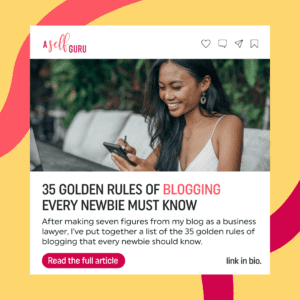 How to set up Google alerts:
Go to the Google alerts website.
Copy a paragraph of your article that you want to monitor.
Determine the type of website to search for.
Finally, input the email address Google will send the results to.
You can choose to be notified of any number of alerts daily, weekly, or "as it happens" basis.
Grammarly: This tool isn't just a grammar checker. It also has features that check for plagiarism. You can paste your content or upload your file to their website or use the Microsoft Word Add-On Tool. The tool searches through billions of web pages for duplicate content and reveals any malicious website.
Manual searches: There is always the good old Google search option. First of all, copy a portion of your article. Then paste that portion into the Google search box with quotation marks on both ends. The quotation marks are there to make sure Google searches for that exact string of words. If someone plagiarized your work, sites stealing your content should show up in the search results.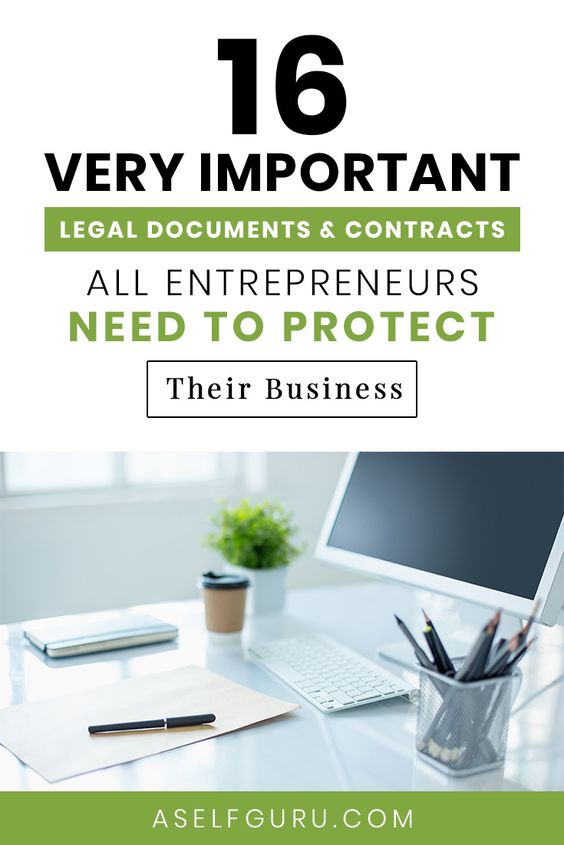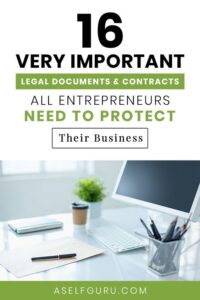 Stolen Pinterest Pins
Unfortunately, Pinterest has been hit by content thieves too. Pinterest pins link to content on your website. When clicked on, these pins direct the viewer to the pin owner's website.
When a content thief steals a pin, they change the URL to one on their site. That way, when users click on a stolen pin, they are directed to the content thief's website instead of the original pin owner's.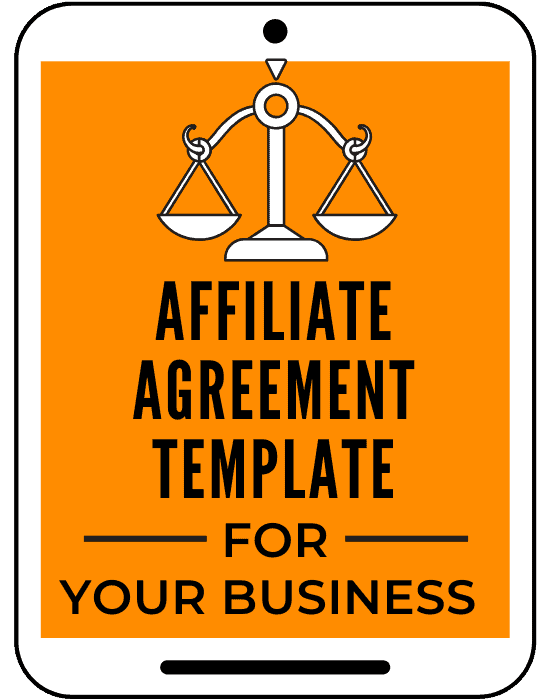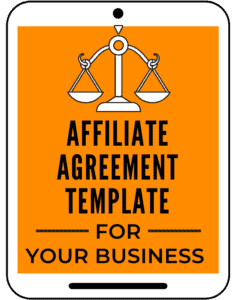 How to Know if Someone is Stealing Your Pins
Google image search: Searching for your pin on Google will produce other sites where somebody might have used it.
Pinterest Visual search: This feature on Pinterest is for finding images that are similar to a particular pin. If someone else is using your pin, you will find out.
You can report copyright violations directly to Pinterest and they will remove those for you. Just follow the instructions on their site to submit your claim.
Here are some more important legal tips to run your business legally.
What Do You Need to Do to Remove Stolen Content?
Take Screenshots
I can't overemphasize this enough. The first step is to take a screenshot the moment you realize your content has been stolen. Be sure to get a clear image of the stolen content and the site's URL.
Taking a screenshot of the infringing page is how you document the violation.
Email the Site Owner
It's always best to start by giving the infringer the benefit of the doubt.
The first thing you should do is check the website to find the contact form, contact information of the site owner, and then reach out.
If the site owner's direct contact information isn't available on the website, you can use a directory such as WHOIS(whois lookup).
Be calm but firm in the body of the mail you send. State the offense and lay claim to your content with all the information about the original article.
Then, give the infringer a certain amount of time to correct the problem. You can hint that you are willing to report or take legal action if he/she does not comply.
Use a cease and desist letter like this in your email or mail.
Cease and Desist Letter
If your direct mail doesn't yield positive results, sending a 'Cease and Desist Letter' should be the next step. It is a more formal letter that clearly states that you mean business.
It contains the detailed offense with its legal consequences and states the violation under copyright law. You can send this letter via email or mail it.
I offer my cease and desist letter template for free that has helped thousands of bloggers and entrepreneurs. Grab it here.
Contact the Web Hosting Service / Hosting Provider
Web hosting services are usually swifter in taking action against stolen content. They're faster because they stand the chance of incurring substantial legal issues if they're hosting a site that violates copyright law.
And they definitely have more to lose. You can use the Whoishostingthis site to find the hosting company for a website. When you contact the hosting service, advise them to shut down or suspend the website if your 'Cease and Desist' letter is ignored.
Ensure that you provide the hosting service with:
The link to the stolen content
The link to the original post
All the information about the original post and its publication
Report Copyright Violation to Google
If you see content on Google that you believe violates copyright law then you can report it here. Google will look into blocking, limiting, or removing access to that material.
      6. Sue the Person that Stole Your Content
Suing is the most extreme course of action and costs a lot of money. It is expensive because you have to hire a lawyer or legal experts to handle this for you and have the offending content removed.
You must register your content officially with the US Copyright Office before you can file a suit against the content thief or offending site. Registering your copyright further protects your content, and make your case more official.
Copyright law provides for statutory damages, which range from $30,000 to $150,000 for willful copyright infringement.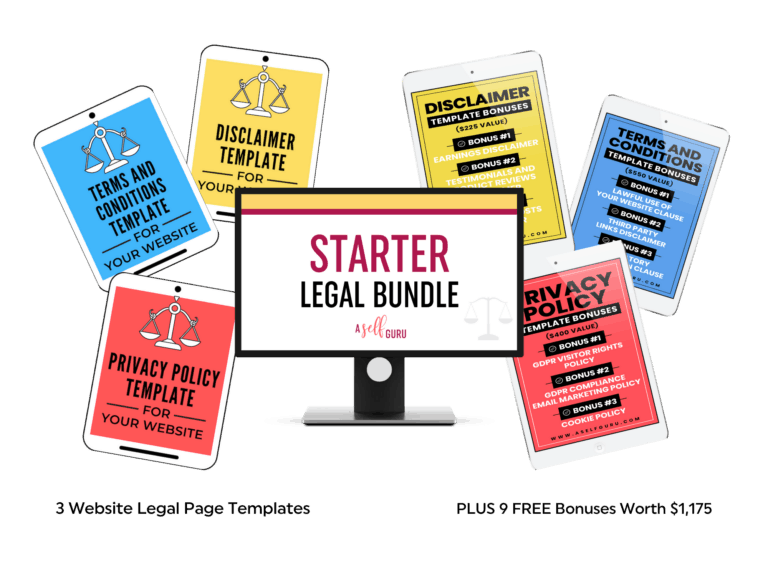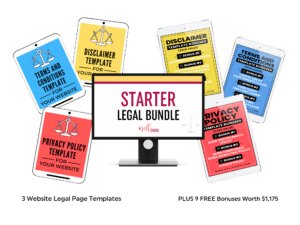 File a DMCA Complaint (Digital Millennium Copyright Act)
You can manually submit a DMCA takedown notice (aka DMCA notice) to the search engine to ask them to remove the stolen content.
DMCA is a law implemented in 1998 that bans the distribution of copyrighted works. It is a formal document that, when submitted, must be addressed promptly by Google's search engines.
DMCA takedowns are legal requests that are sent by the copyright owner to the offending website, asking them to remove certain copyrighted content from their platform.
The takedown request notice may be filed by an individual, company or organization who owns the intellectual property rights related to that content (copyright holders), and it must contain specific information about the allegedly infringing material, as well as your contact information and statement attesting that you are authorized to file the notice.
To file a DMCA takedown notice, you will need to gather all of the relevant information about the infringing content, including the URL or other identifying information for the material in question.
Then, you must write a letter outlining these details and include any additional supporting documentation you have, such as screenshots of the content in question. Finally, you will need to submit your DMCA request to the website or service where the infringing content is located and wait for a response from their legal team.
Before you get to this point, ensure you have all the necessary information your search engine might need to take necessary actions. Huge blogging platforms and search engines usually have information on DMCA complaints in the 'Terms and Conditions' or FAQs area.
Legally Protect Your Content with Terms and Conditions
To protect your entire site from content theft, you need to give proper notice in your Terms and Conditions page of your site that your content is protected by copyright law.
It's one of three main legal pages you must have on your blog.
Learn more about this 'Terms and Conditions page here. Every user that visits your site has to agree to those terms before using it. A lot of people miss this important step in the first place.
Related Blog Post: Terms and Conditions template for online courses to protect your course
This way, it will be easier for you to take legal action against stolen content once you have these terms and conditions in place. The offender must have agreed to your terms and still blatantly violated them.
I've put together a comprehensive terms and conditions template that protects your intellectual property rights as a blogger and content creator.
You can get this template with the two other critical legal pages in this bundle – the disclaimer and privacy policy.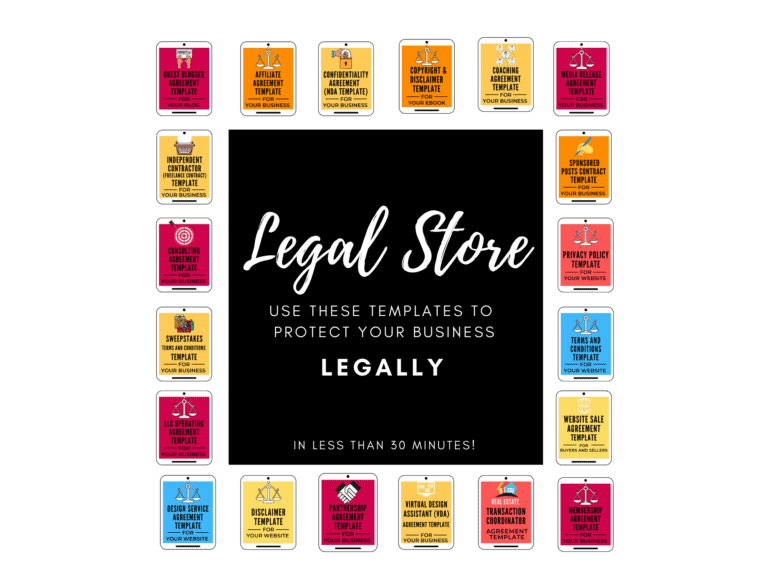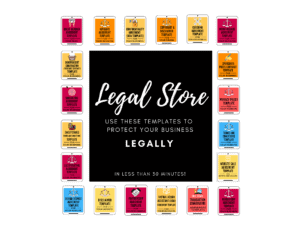 Final Thoughts on Stolen Content
Dealing with illegal activity, content theft or plagiarism is never easy. The fact that someone can easily steal content or a pin that you spent time working on is always a pain!
However, you can prepare for situations that arise from content theft by protecting your blog legally. Unfortunately, this happens often, so do not leave your hard work unprotected.
LET ME KNOW IN THE COMMENTS BELOW IF SOMEONE HAS STOLEN YOUR CONTENT. DOESN'T THAT MAKE YOU ANGRY?
Related Blog Posts to Stolen Content
Are you blogging legally? Check out this legal tips page where I've put together helpful blog posts and videos for you on various legal and business topics!
For more blogging, legal, and business tips, make sure to join our FREE Facebook support group here!