When it comes to freelance writing, there are a few key things you need in order to be successful.
A great portfolio, a strong work ethic, and most importantly, a good freelance writing contract. As a new freelance writer, you have a reputation to maintain with your new client and you want to make sure that the potential client pays you on time!
A freelance writer contract template is a legal document that outlines the terms and conditions of freelance writing services. It typically includes important details such as payment rates, type of work, agreed-upon fee, project deadlines, dispute resolution procedures, and so on. Larger companies will have their own freelancer agreement in place.
As a freelance writer, having a well-drafted freelance writing contract is essential to ensuring that you are treated fairly in your work relationships.
With this in mind, it is important to choose a freelance writer contract template that covers all of the relevant aspects of your business dealings with clients and provides clear guidelines for how any disputes should be handled.
Keep in mind that a well-drafted freelance writer contract protects BOTH you and your client so that both parties are on the same page.
Think of it this way: a freelance writer contract is like a road map. It helps you and your client get from point A (the start of the project) to point B (the finish line).
But first, let's find out what exactly is freelance writing and why you need a freelance writer contract.
What is Freelance Writing?
Freelance writing is a great career option for those who love to write and have an interest in different topics.
Freelancers work on their own schedule, choosing which projects they want to take on and what clients they want to work with. It's hard work but in a short period of time, you can become a subject matter expert in your niche.
There are many benefits to being a freelance writer, including the ability to choose your own projects, set your own rates, and work from home. And here's an awesome tool that every freelancer can use to write better. 
If you are interested in pursuing a career as a freelance writer, there are several skills that you will need to be successful. These include excellent written communication skills, an understanding of the publishing industry and online platforms where writers can find jobs, and creativity and flexibility to succeed in this fast-paced industry.
Check out this blog post to learn how to become a freelance writer and make money from home!
Pro Tip: Use this amazing SEO tool if you are going to be writing blog posts for a new client to ensure they rank on the first page of Google.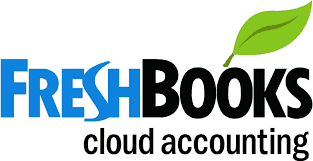 Do Freelance Writers Need a Contract?
As a freelance writer, it is essential to have a legal contract in place in order to protect your new relationship with the client.
A freelance writing contract outlines the terms and conditions of your working relationship with your clients, including things like the scope of the project, client name, payment details, deadlines, intellectual property rights, additional fees, and any other important information that you need to know as a freelance writer.
Having a freelance writer agreement is crucial if you want to establish yourself as a professional and ensure that you get paid fairly for your work. It is the best way to provide a clear understanding of what is expected from both parties.
So if you're looking for reliable clients who value your work and are willing to sign a freelance contract with you, start by investing in a freelance writing contract template like this that will help protect you and give you peace of mind when working on projects. With the right tools and resources, you can establish yourself as a professional freelance writer in no time!
Other Names for a Freelance Writing Contract
You may have heard about a freelance writing contract as:
Freelancer agreement
Independent contractor agreement
Freelancer contract
Freelance writer contract
Freelance writing agreement
Contract Agreement
Writer's agreement
Freelancer's working agreement
Writer's contract
and more! These are all common names referring to the same legal contract and you can customize them based on your freelance writing gig. For example, my legal template here is called a Freelance contract or Independent Contractor Agreement (it can be used for any kind of freelance work such as freelance writing, graphic design, social media posting, blog post writing, SEO editing, and other creative works!) 

How to Win at Freelance Writing: The Contract Template You Need (Word Document)
If you are just starting out as a freelance writer, it may seem like a daunting task to create your own freelance writing contract from scratch.
To help you out, as a business lawyer and entrepreneur (who works with freelance writers all the time), I've put together a freelance writer contract template here that you can use on all your future projects.
Feel free to download it, fill it out, and send it off to your clients with confidence to avoid any legal trouble.
Without this freelance contract, it would be easy for scope creep to set in and for things to quickly go off the rails.
Watch how my customer (and fellow lawyer Elisabeth) uses this freelance writer contract to protect herself and her online business:
Freelance Legal Bundle (For Freelance Writers or any other Freelance Work)
All my legal templates are very reasonably priced and are loved by thousands of entrepreneurs that I've helped as a lawyer.
But you can save even more money by grabbing my Freelance contract legal bundle of 3 essential contract templates that freelancers need for complete peace of mind.
This Freelance legal bundle comes with 3 essential legal contracts and 6 amazing bonuses worth $800 for free!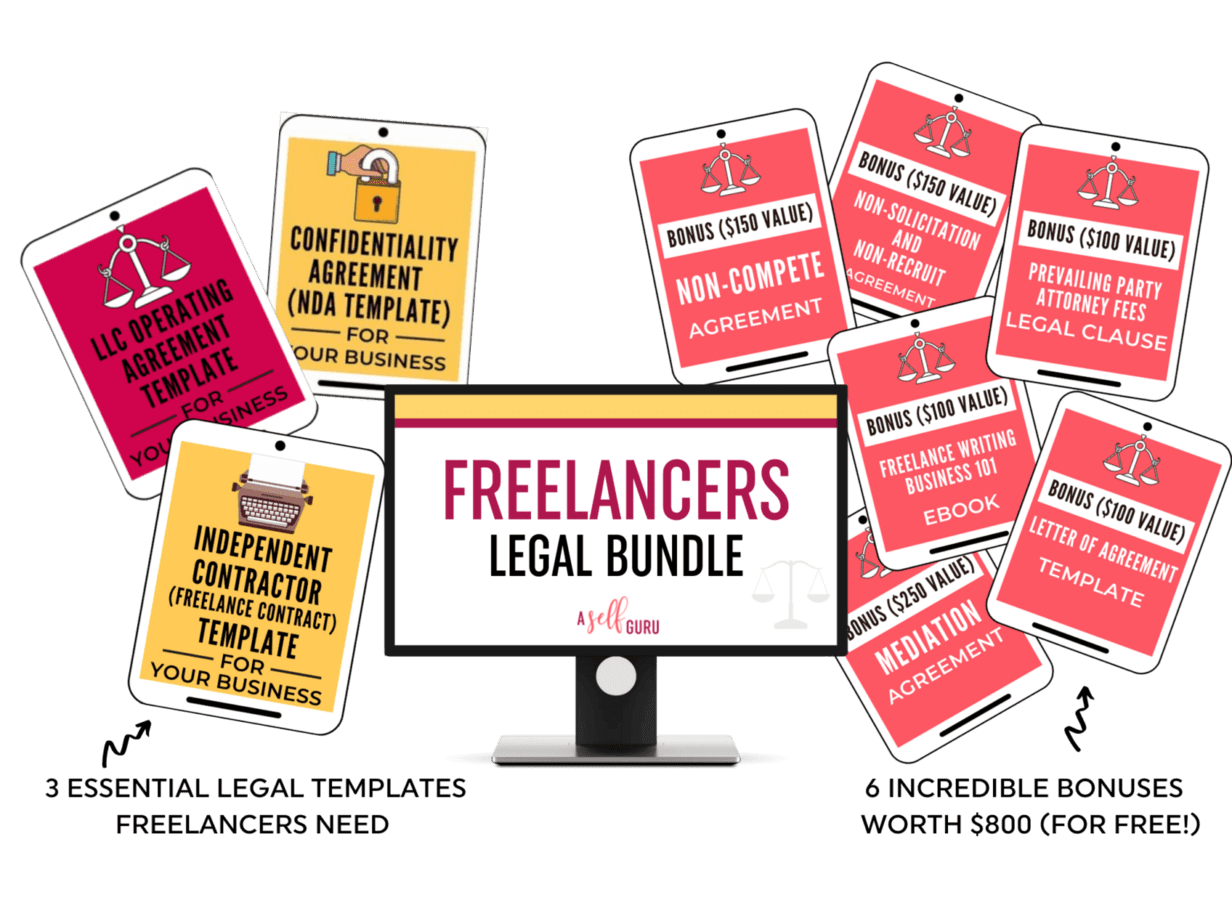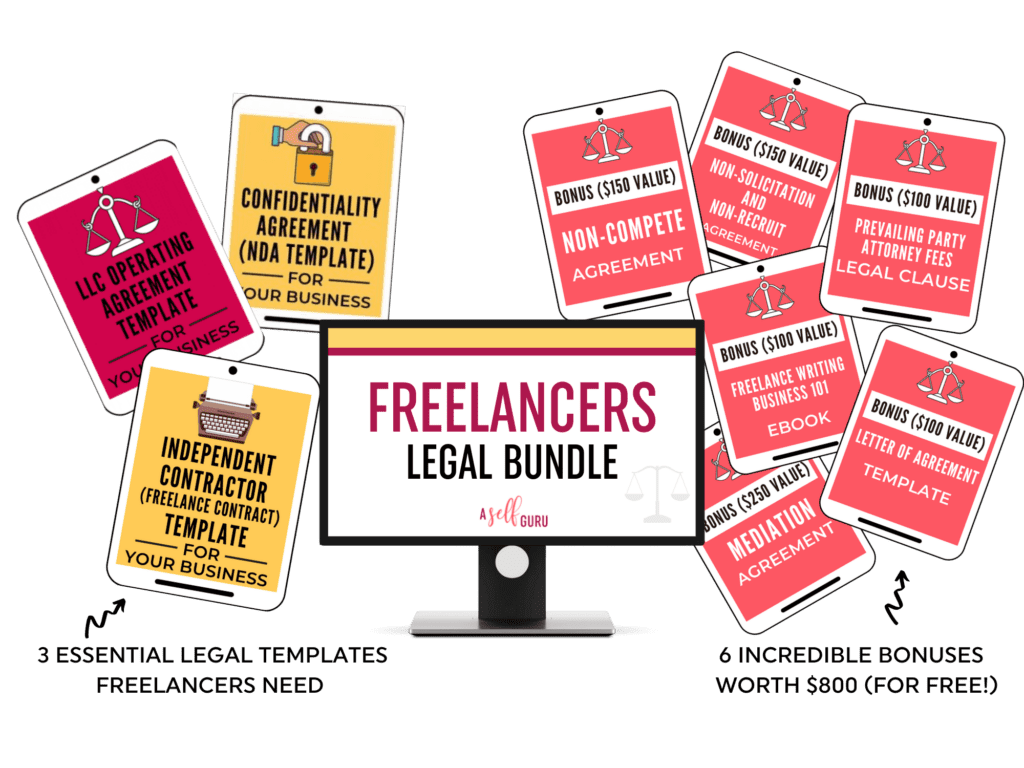 It comes with these 3 legal contract templates:
Freelance contract template – Whether you hire freelancers or you are a freelancer yourself, this Freelance Contract template includes everything you need to avoid lawsuits and sleep peacefully at night, knowing your online business is protected legally. Use it for your freelance writing projects with ease.
Confidentiality Agreement Template (non-disclosure agreement)- This is the most important legal contract every business owner must have! It protects your business secrets and information from being shared with others. I use it with my freelance writers and all freelancers BEFORE I hire them or discuss my business with them.
LLC Operating Agreement Template- This is the most important legal document for your LLC. It defines how your LLC will be operated and managed! It legitimizes your business and keeps it separate from your personal assets.
Plus 6 awesome bonuses here.
What Should a Freelance Contract Include? (7 Key Elements of a Successful Freelance Writing Contract)
Looking to break into freelance writing and need to put together a freelance writer contract? The first thing you need to know is the following elements that should be part of the written agreement to create an effective freelance contract that will help you land new clients and deliver high-quality work.
1. A detailed description of the work
Clearly define the services you will provide as a freelancer to the client, including any specific deliverables or milestones that need to be met.
2. Define your rates.
One of the most important aspects of any freelance contract is clearly defining your rates for different types of writing projects, whether it be per word, per project, or by hourly rate. Be sure to include details on how payment is expected (e.g., direct deposit, PayPal, check, or Stripe) and when it needs to be paid by.
Make sure to list details on how payments will be calculated and paid, including the kill fee and an outline of any advance payment or retainer that may be required. Also, you may want to include your hourly rate for additional work outside the agreed-upon fee.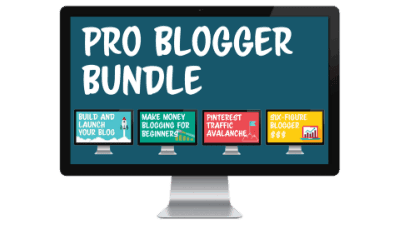 3. Set expectations for deadlines and turnaround times.
Whether you're working on short blog posts or long-form content, it's important to set clear deadlines and turnaround times in your freelance contract. This will help ensure that you don't miss any important milestones or fall behind on your workload.
4. Outline expectations for revisions and edits.
As a freelance writer, it's likely that you'll need to go through multiple rounds of revisions with your clients before they're satisfied with the final product. To avoid any confusion or frustration around this process, be sure to clearly outline your expectations for revision requests in your freelance contract template.
5. Specify the intellectual property rights you retain as a freelance writer.
In most cases, freelance writers retain ownership of the work product and all rights associated with it, including the right to use, reproduce, publish, modify, or sell it. However, it's important to outline these legal rights in your freelance contract so there are no questions about who owns the work at the end of the project.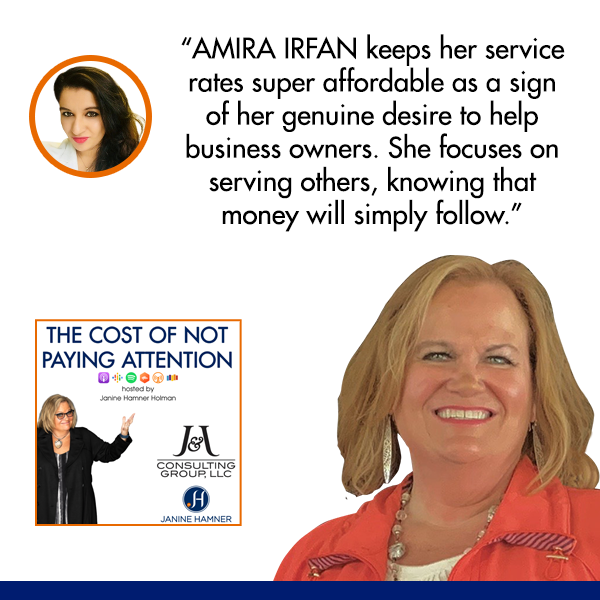 6. Include a clause outlining liability and legal protection.
As with any professional relationship, working as a freelance writer involves certain risks and potential legal issues.
To protect yourself from liability and ensure that you have adequate legal recourse in case of disputes or disagreements, be sure to include an appropriate liability clause in your freelance writing contract template. With all of these key components in place, you can feel confident going into your freelance writing projects knowing that you have a strong freelance contract in place to support you every step of the way.
7. Include your independent contractor status and protection of confidential information clause.
As a freelancer, it's important to be clear about your status as an independent contractor for paying state and local taxes and to include any confidentiality provisions (non-disclosure agreement) that may be necessary.
and more!
Think of these as your starting point. This freelance contract (aka independent contractor agreement) template I put together includes everything you need, By including this valuable information in your freelance writing contract, you can ensure that the working relationship with your freelance client is smooth and efficient from start to finish.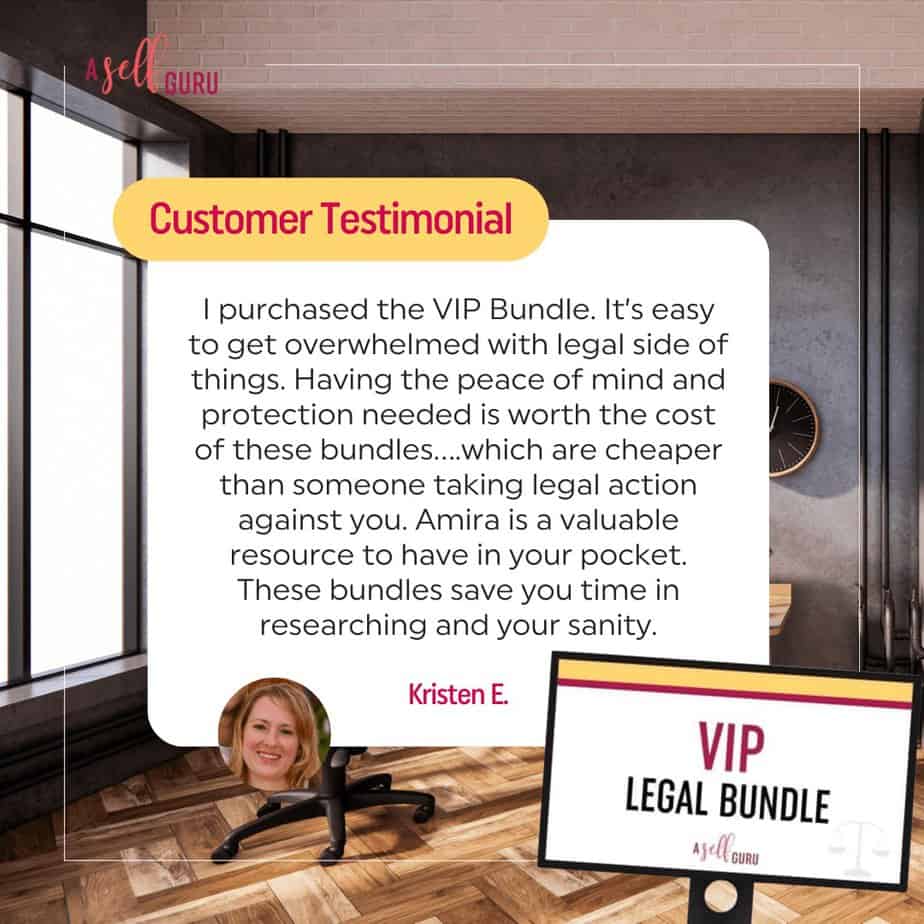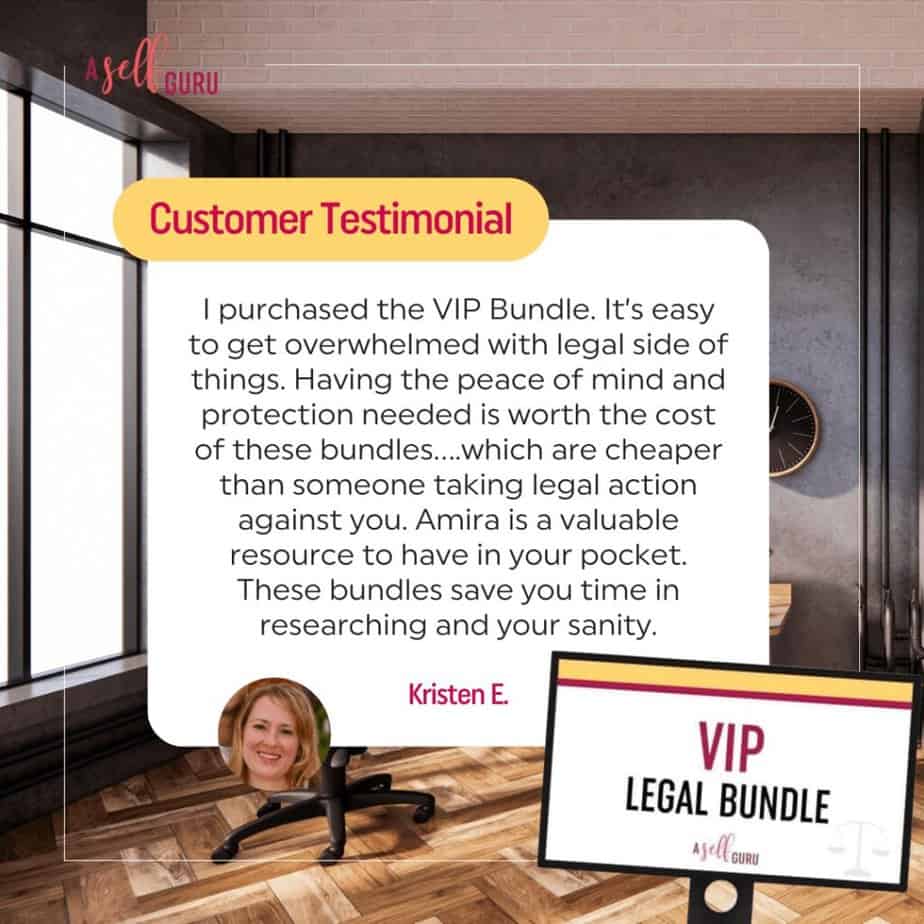 Are Freelance Contracts Legally Binding?
Freelance contracts are legally binding, as long as they signed by both parties (client and freelancer) who both agree to perform certain tasks or services for compensation.
You can use a service like DocuSign or Hello Sign to have your freelance contract electronically signed. Because there is often a lot of money at stake in freelance contracts, it is important to ensure that both parties understand and agree to the essential terms of the contract.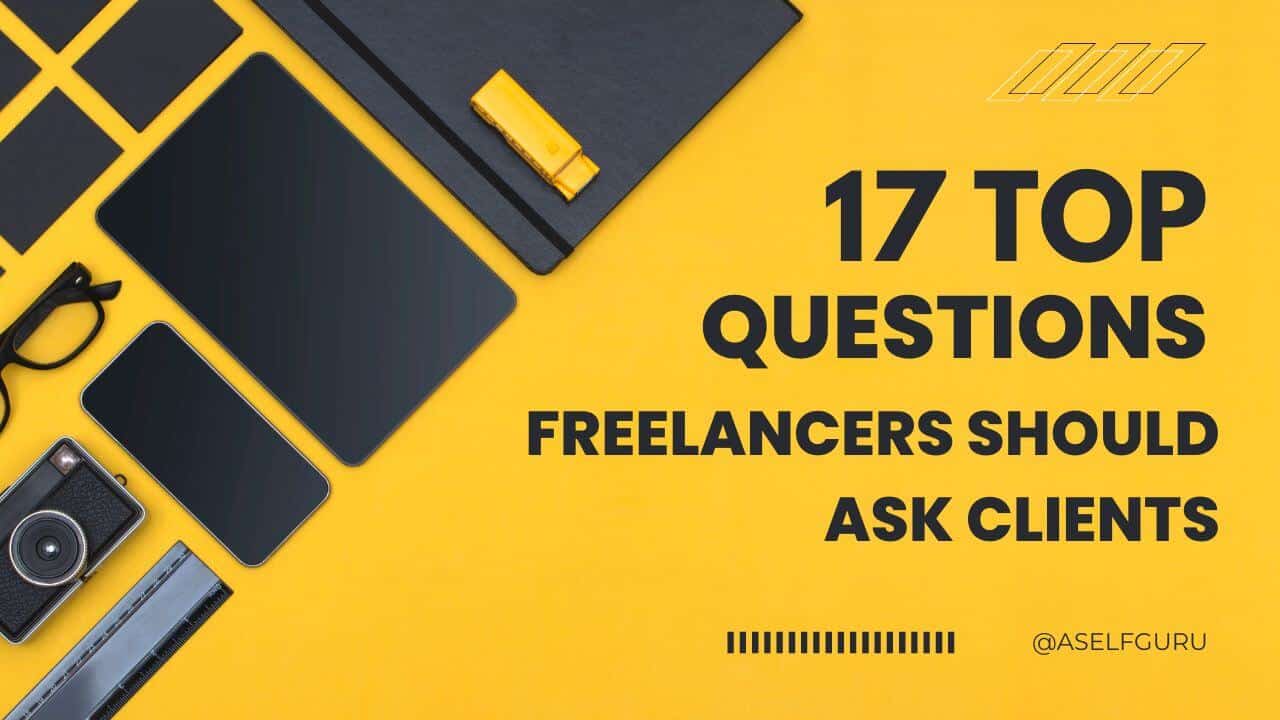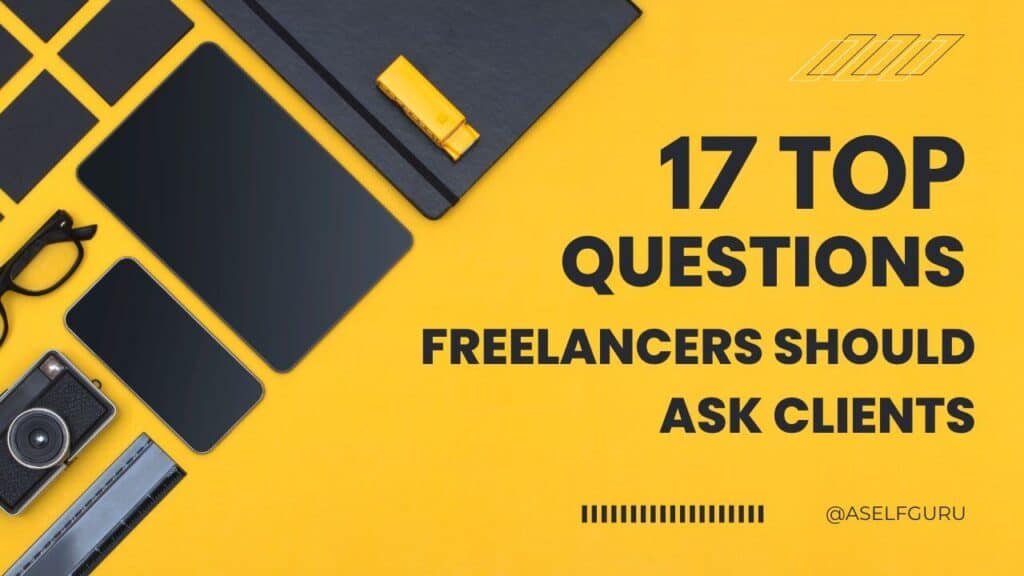 Letter of Agreement Template for Freelancers
A letter of agreement template for freelancers is an informal document that outlines the terms and conditions of a project between a client and a freelancer.
It's a simple agreement in the form of a letter and can be legally binding if signed by all parties.  
This template typically includes information about the work to be done, deadlines, payment terms, and other important details discussed above. It is an essential resource for both parties as it helps to ensure that everyone involved in the project has clear expectations and is able to meet their obligations effectively.
Whether you are a freelancer looking for potential clients or a client working with a freelancer, using a letter of agreement template is an effective way to manage your project.
Some clients prefer a letter of agreement instead of a more formal freelance contract, as it often provides a more flexible framework for working together.
This is especially true if the project is short-term or involves less complex terms and conditions. However, regardless of your specific situation, it is important to carefully review any letter of agreement template before signing on the dotted line.
As a special bonus, you get a letter of agreement template for free ($100 value) in my Freelance legal bundle here!
What Could Go Wrong If You Don't Use a Freelancer Agreement?
As a business owner, it's important to protect your interests whether you are working as a freelance writer or if you are the hiring party (client).
Unfortunately, as we all know, legal advice and legal services are very expensive. Years ago, my dad's business got sued by a freelancer for $90,000! It was a massive legal action that ruined my dad's business. That setback inspired me to become a business lawyer in the first place, so I could help entrepreneurs avoid making legal mistakes in their businesses.
Don't make the legal mistake of grabbing a free template online or putting together your own contract, thinking it will be enough to protect you as a freelance writer or client. I've personally audited these free legal templates and have found them to be deficient and not comprehensive enough to protect the legal rights of a freelance writer or client.
Without a proper Freelance Contract Template with your client, you could face all kinds of legal issues relating to:
Misinterpretation: The client or freelancer can misinterpret the scope of work, which can result in ugly disputes.
Non-Payments: Clients may refuse to pay you for the work or not pay you on time and you have no legal protection.
Unclear expectations: Unclear expectations and poor communication could lead to disputes and increased stress during the project.
Extra liabilities: The client can put extra work and liabilities outside of the agreed-upon contract and that can result in frustration and a waste of your efforts.
Sensitive information: Without an actual freelance writing agreement, your business trade secrets or proprietary information is also at risk of being shared with others
Loss of money and time: If any dispute occurs, then you're risking losing money and the most valuable asset – the time you put into working for that client.
How do I write a Freelance Writing Contract?
Your first step in creating a freelance writing contract is to include information about yourself and your business. This should include your name, your contact information (email address, phone number, and mailing address), as well as any certifications or credentials that you may have. You will also need to describe the services that you provide in detail.
In addition to providing basic information about yourself and your business, you will also need to include information about your client.
This should include the name of your client and their contact information, as well as any specific details about the project or services that they are requesting from you.
Once you have included all of this basic information in your contract, it is time to outline the terms of payment. This should include details about when payments are due, as well as the amount that you will be paid for your services. You should also consider including a section describing how disputes will be handled, and what steps you may take if there is a breach of contract.
At this point, you should have all of the necessary information included in your freelance writing contract. You can easily use the freelance contract template in this legal bundle to complete all this information in just 15 minutes.
If you will be providing services to multiple clients, it is a good idea to create several different contracts that are tailored to each client's specific needs and requirements.
In order to write a high-quality freelance writing contract, you should be thorough and specific. Your contract should clearly outline the services that you will be providing, as well as the terms of payment and any additional details or specifications that are relevant to your client's project.
You may also want to include a section that describes what steps you will take if there is a breach of contract, so that both you and your client are protected. With a well-written contract in place, you can rest assured that your business relationship will be conducted smoothly and professionally.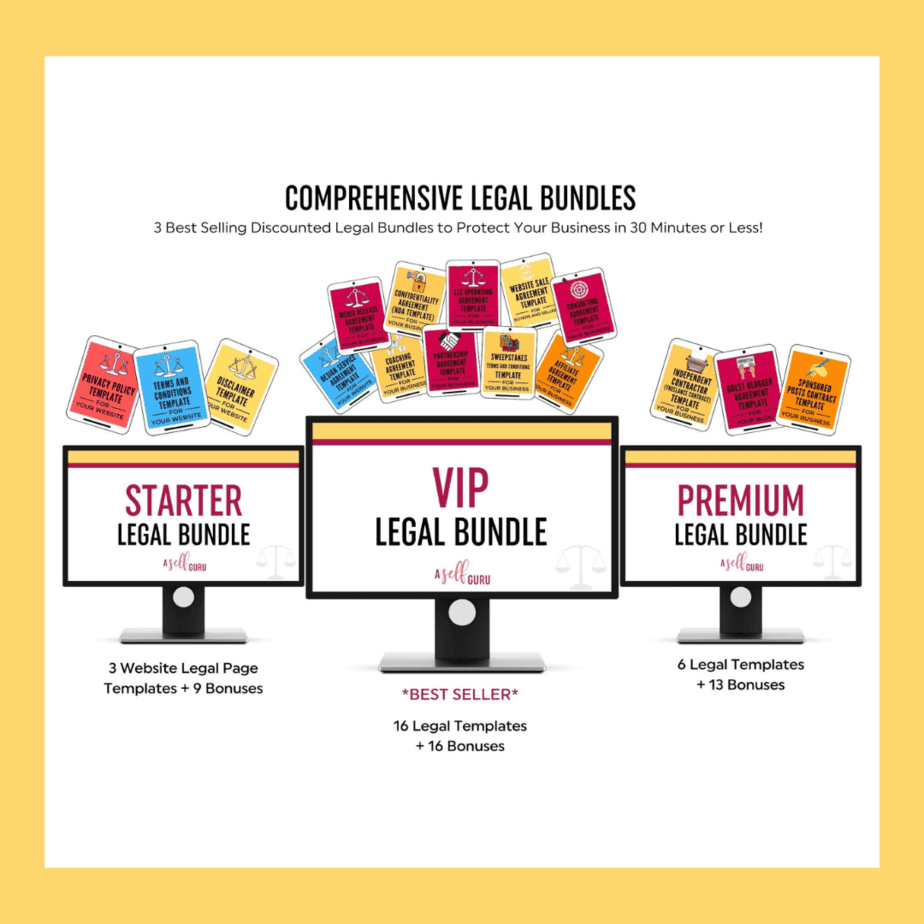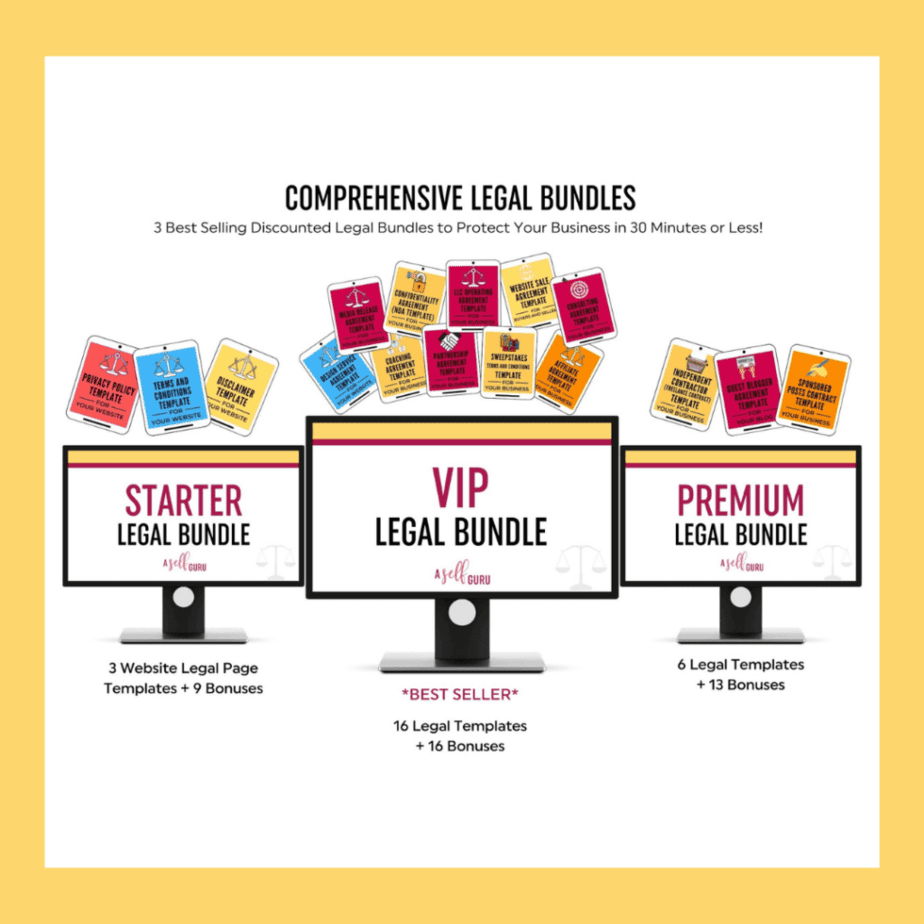 Best Freelance Writing Tools
In addition to a freelance writing contract, here are some essential freelance writing tools to consider:
17 Most Important Questions Freelancers Should Ask Clients
If you are onboarding a new client, make sure to review these 17 top questions that you should be asking your client BEFORE starting the work!
Final Thoughts on Freelance Writing Contract Template (Word)
A well-written freelance writer contract is an essential tool for any freelance writer. It protects both you and your client by outlining the scope of work, timeline, deliverables, and compensation for the project.
Our freelance writer contract template OR freelance legal bundle (which is discounted saving you more time in the long run) will help you create contracts that are clear and concise— ensuring a smooth workflow and successful project completion.
These legal templates are designed to avoid the need to hire a law firm or lawyer down the road for any legal issues.
Talking about protecting your freelance writing business legally, you also need to make sure you have these three legal pages posted on your website (a Privacy Policy, Disclaimer and Terms and Conditions). Learn more in this blog post.
Watch the video below to learn more (and please subscribe to my YouTube channel for more legal tips for business)
Related Blog Posts to Freelancer Agreement
Check out more helpful blog posts on various legal topics as well as the templates here.
Read these next: