From "What is the scope of work?" to "What is the estimated project timeline?", here are 17 answers to the question, "What are the key questions freelancers should ask clients and why?"
As a freelancer, there are several meaningful questions you should ask your client to make sure they are a good fit for your business.
Asking the right questions will help ensure that you align with your client goals and expectations, thus creating a successful working relationship with your freelance clients.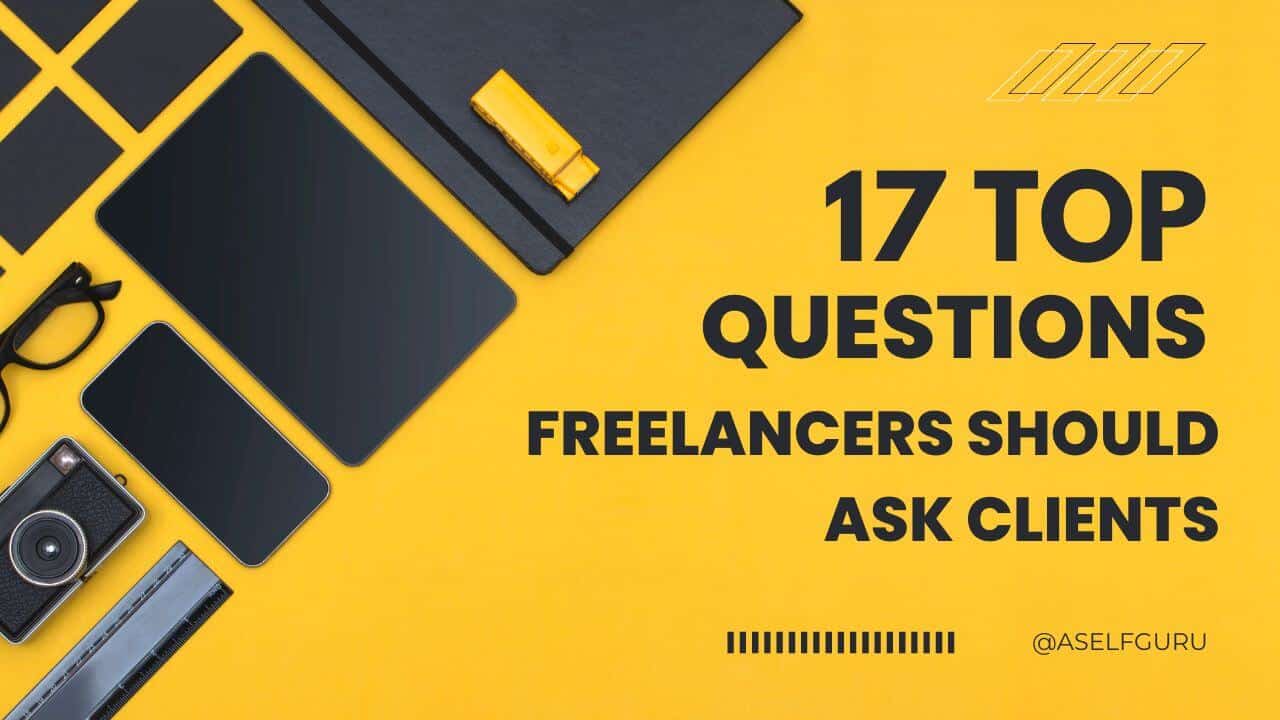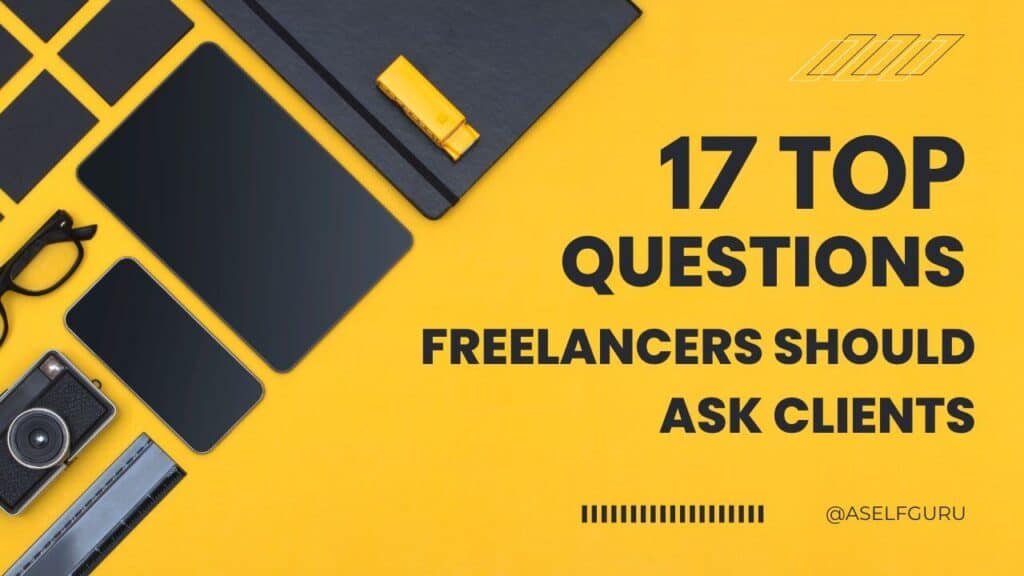 17 Important Questions Freelancers Should Ask Clients
These are the essential questions successful freelancers ask their potential clients before doing any freelance work to ensure a successful working relationship.
You can easily ask these questions via email, zoom meeting or over the phone.
1. What is the Scope of Work? (Project's Scope)
As a freelancer, you need to know exactly what the project requires so that you can be sure it's something that you're able to do.
A lot of legal issues can arise if there's a misunderstanding of the scope of work, so it's important to make sure you ask this question BEFORE the start of a project.
You can easily do this on the discovery call that you schedule to figure out your client's needs for the new project and ask specific questions about the scope of work and be prepared to ask follow-up questions to fully understand the type of project you'll be working on.
Then as part of your onboarding process, the most important thing is to use a freelance contract (aka independent contractor agreement) that clearly outlines the scope of work, so that both you and your client can review and understand it. This will help avoid any potential legal issues down the line.
Here's a freelance contract template OR Freelance Legal Bundle that you can use (written by a lawyer and trusted by 1000's of freelancers).

The contract template already includes the important details you need along with other useful information that new freelancers often forget!
Check out the legal bundle custom made for freelancers and clients here.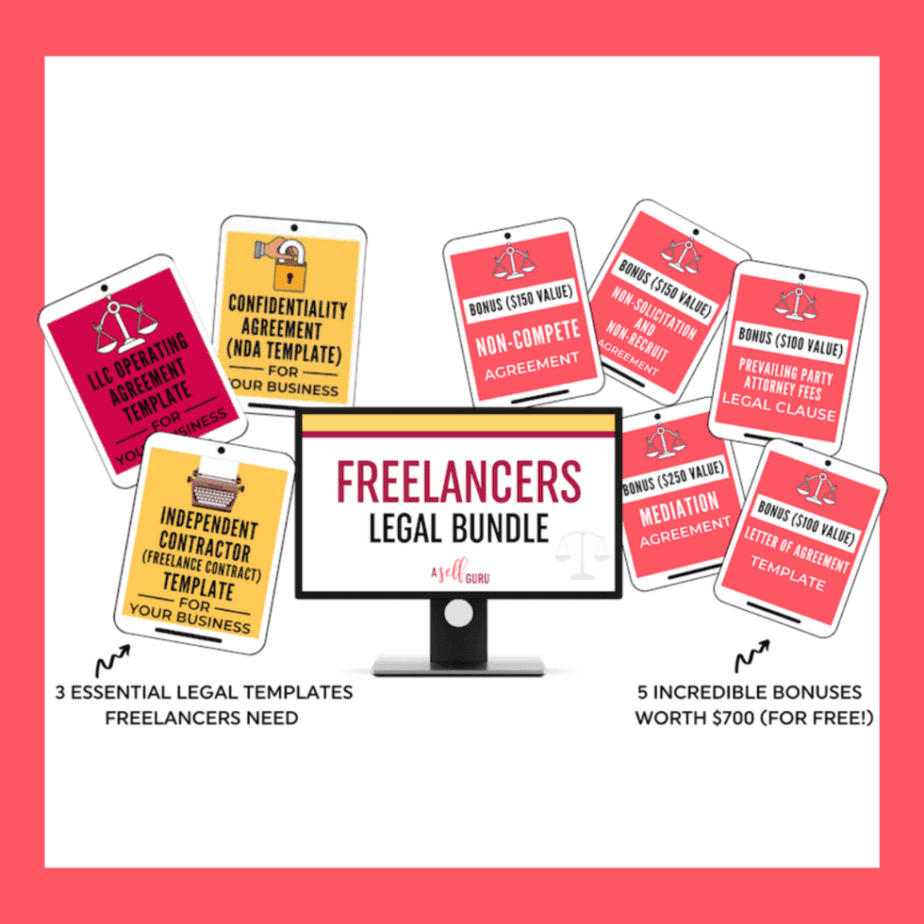 2. What is the Project's Purpose?
Another important question every freelancer should ask clients has to do with project's purpose.
From my perspective, knowing the purpose of the project aids freelancers in producing material or designs that are in line with the objectives of the prospective client.
It also helps the freelancer in identifying potential barriers and setting reasonable project expectations.
When determining the purpose of a project, freelancers should inquire about the client's goals, objectives, and desired outcomes.
They should also inquire about the project's setting as well as any limits or limitations that may have an impact on the project's objectives.
-Gerrid Smith, Chief Marketing Officer, Joy Organics
3. What will be the deliverables?
The next question freelancers should ask clients is what exactly the deliverable for your project will be.
This could include web design such as a finished website, a report, or any other product you are producing for them.
Knowing exactly what they need from you helps both parties remain focused on the task at hand and allows you to ensure that your work is meeting their expectations.
4. What is Your Business Goal?
No matter what a freelancer has been hired to do, one of the most important questions to ask a client is "What is your business goal for this project?"
A freelancer will not be effective if they don't know the why, in addition to the what, of any job. 
For example, as a brand strategist, it is critical for me to know why a client has come to me for a brand refresh and how they hope to benefit from that rebrand.
The reasons could be as simple as the brand having aged and needing a modern update.
Or it could be more complicated, such as a company entering an adjacent vertical and needing to expand its brand message or a company experiencing a PR crisis that requires reputational enhancement.
In each of these cases, my approach would be unique to that potential client. I can't provide a good product without understanding the client's end goal.
-Pam Georgiana, Freelancer Writer and Content Creator, Pam Georgiana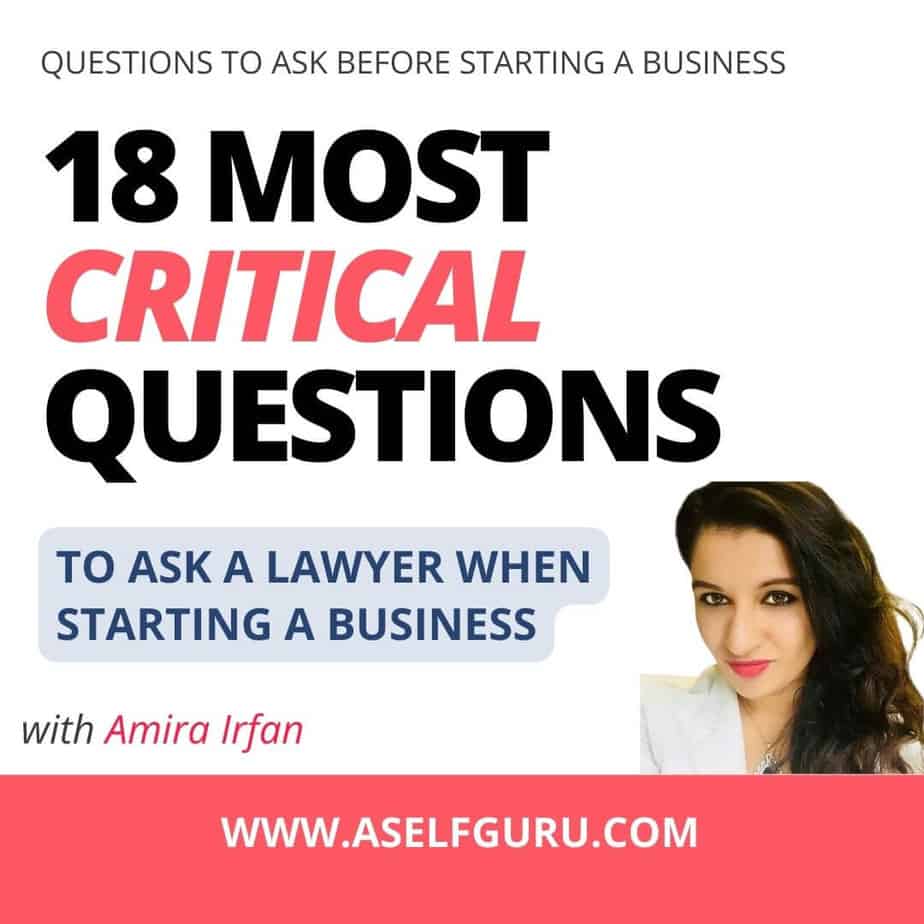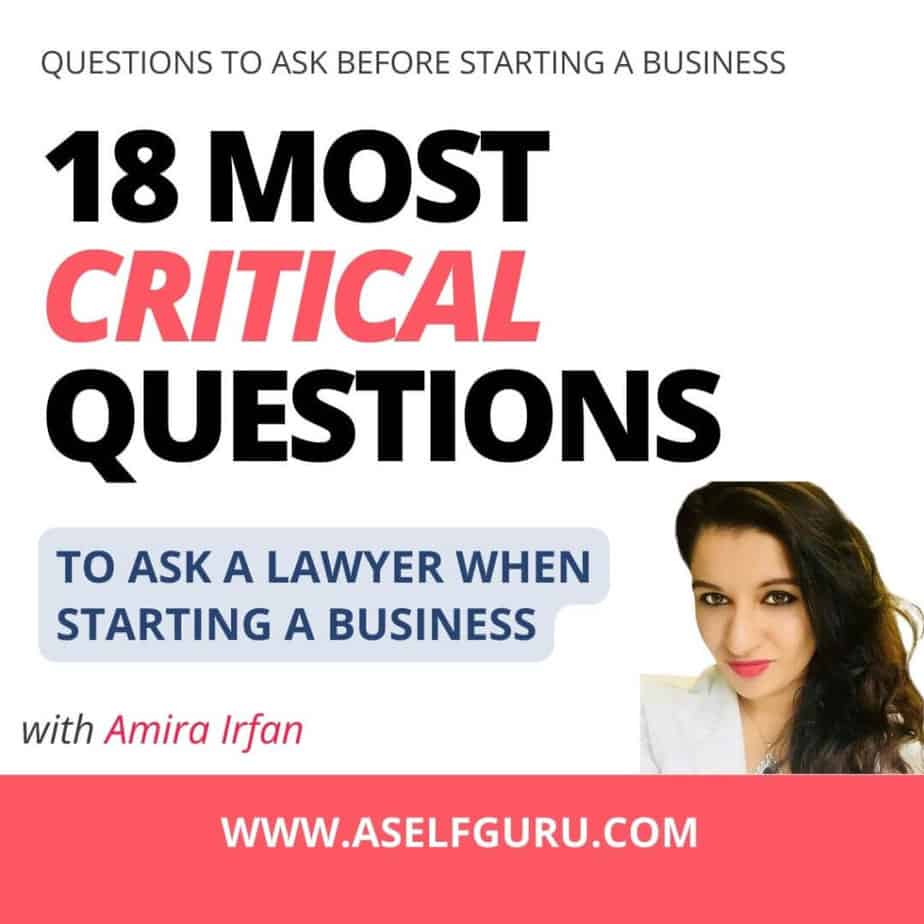 5. Do You Have Any Questions? (Client Questions)
Freelancers should ask clients if they have any questions every time a project is discussed.
Even if it is a bit repetitive and perhaps a little annoying, asking is worth the effort to protect yourself should the client's mind change after you already put in the agreed-upon work.
These work parameters, whether they're deadlines, revision expectations, or anything else, should be repeated twice in the beginning correspondence to confirm clients' expectations and that you're both on the same page.
By asking if they have questions about the terms of the deal you have outlined, you give them ample opportunity in writing to object to or revise these expectations.
This allows you to see the client's vision clearly in the first place to get positive feedback for your work.
-Jonathan Zacharias, Founder, GR0
Pro Tip: You can use this Letter of Agreement (bonus) in the Freelance Legal Bundle to confirm via email the essential terms you and your client agreed upon for the project.
A letter of agreement is less formal and intimidating but still serves as a binding contract. 
6. What Are the Project Requirements?
In my opinion, freelancers should ask clients about project requirements to ensure they clearly understand what the client requires. This helps the freelancer determine whether they have the skills and experience to complete the project.
It also ensures that both parties are on the same page and that any miscommunications are avoided.
When requesting project specifications, freelancers should inquire about the client's goals, business goals, target audience, project duration, budget, and deliverables.
Getting this information is a great way for the freelancer to develop a project plan and estimate the cost and time needed to complete the client projects.
-Tiffany Hafler, Marketing Coordinator, Blockchain Lawyer
7. What is the Project's Budget?
In my opinion, it's a good idea for freelancers to ask about the client's project budget to ensure that they can deliver excellent work while staying within the client's budget.
It also assists the freelancer in determining whether the assignment is worth their time and effort.
While discussing the budget, freelancers should inquire about the client's quality expectations, the payment plan, and any additional charges, such as project management tools, software or hardware requirements.
-Tim Allen, Director, Oberheiden P.C.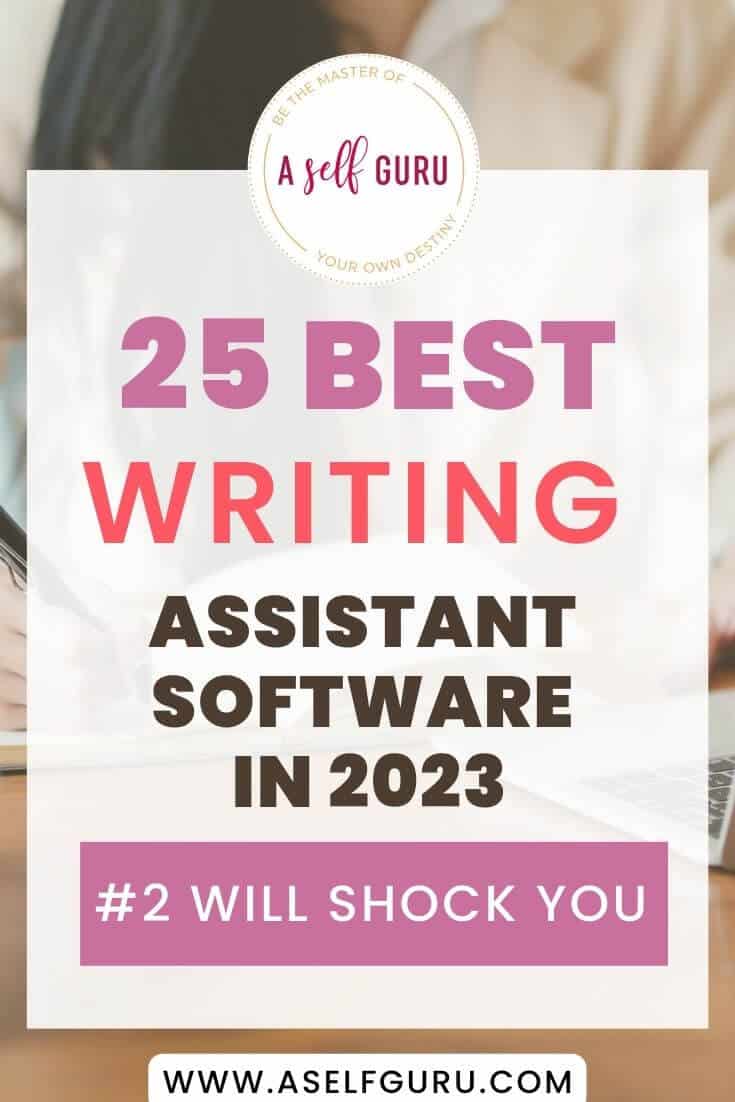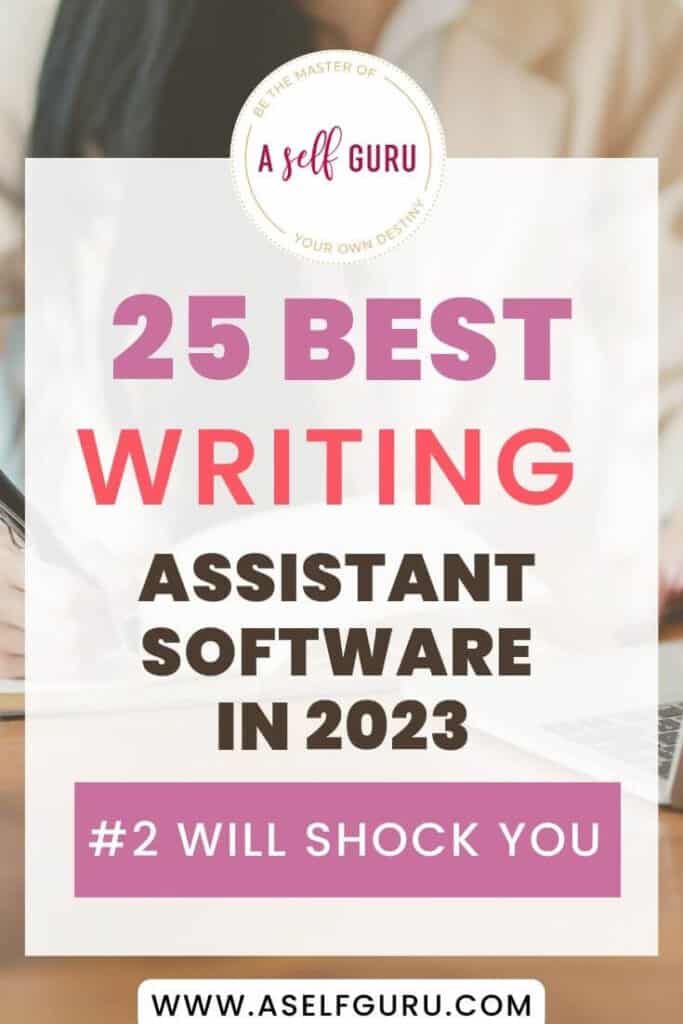 8. What is the Length of the Project?
When I was working as a freelance marketer, I learned the hard way that the most important question to ask any client is: What are the long-term prospects of the project?
Many clients will try to avoid this issue, but it's vitally important for freelancers to ask this open-ended question.
It's easy to dive head-first into short-term projects and forget about taking a look at what opportunities lie ahead—but these are often where steady clients and better incomes come from.
If a client doesn't have an answer for you or promises more than they actually deliver, then it's best to avoid them and focus on those who have concrete plans for future collaborations with their freelancers.
-Joe Troyer, CEO and Growth Advisor, Digital Triggers
9. What is My Expected Level of Involvement?
As a freelancer, it is important to know what level of involvement your client expects from you. This will help you manage your time and expectations accordingly.
There are a few questions you can ask your client to get a better understanding of their expectations. 
What is the expected level of involvement from the freelancer? This is a question that freelancers should ask their clients.
It will help them understand what is expected of them in terms of time and commitment. A few different factors can influence the level of involvement expected from a freelancer.
Asking your client about their expectations is a good way to ensure that you are on the same page. This will help you avoid any misunderstandings, deliver better service and manage your time wisely.
-Brandon Brown, CEO, GRIN
10. What is Your Approval Process?
Businesses are generally not monolithic, which means they have various people in charge of specific responsibilities, and this is why it is critical that you ask how their approval process functions.
Your work as a freelancer may impact several parts of a business, so assuming that all of them are in agreement on a specific issue or that you only need approval from certain parties can quickly create problems with your new client.
Learning about your project manager, the company structure, finding out which department needs to be consulted for each issue, knowing what needs to be done to get a department sign-off on a task, and if this will create extra work that needs to be accounted for in your final bill, is essential to creating a seamless relationship.
By asking about the approval process of your client's business, you can ensure both parties are always on the same page and your job can be done efficiently, resulting in happy clients.
-Ryan Rottman, Co-founder and CEO, OSDB Sports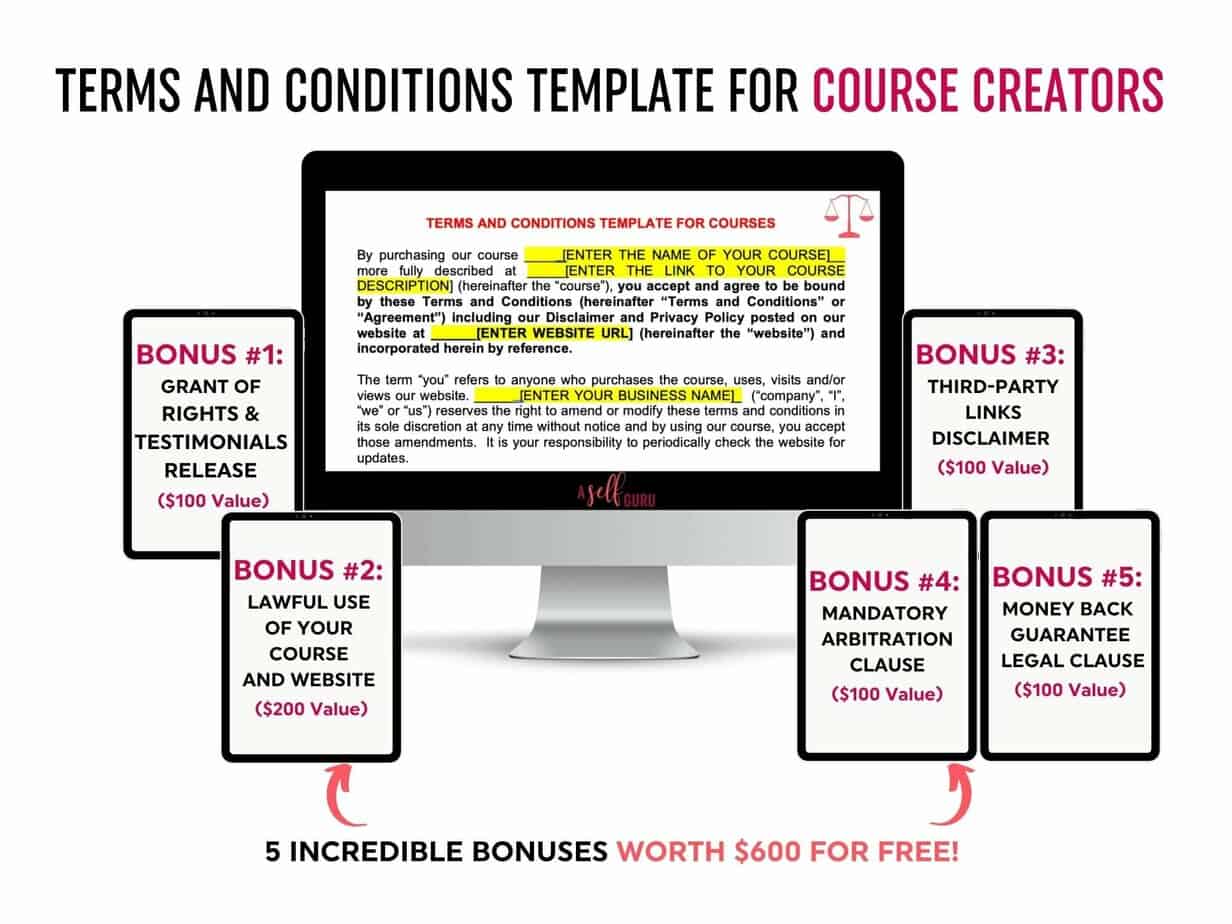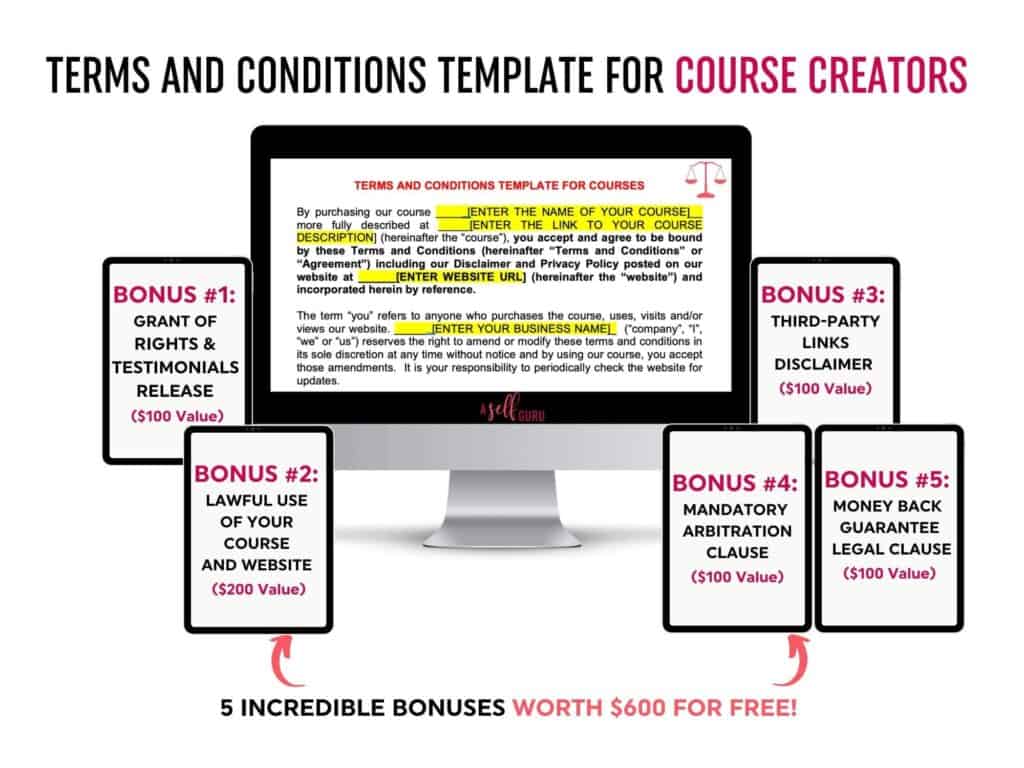 11. What is the Communication Plan?
Establishing a communication plan, in my opinion, helps freelancers ensure that they can work successfully with the client and avoid misunderstandings. It also assists the freelancer in establishing expectations regarding the client's availability and response time.
Often communication becomes the biggest challenge in a freelance business.
So, here are the questions freelancers should ask clients:
1. How frequently do you need updates on the project?
2. What communication channels do you prefer (e.g. email, phone call, social media platforms)?
3. Is there a specific timeline for when feedback and approval is needed on deliverables?
While discussing the communication strategy, freelancers should inquire about the client's preferred means of communication, availability, and response time.
They should also develop a regular check-in and update schedule based on client's perspective and preference.
-Edward Mellett, Co-founder, Wikijob
12. What is the Revision Process?
Understanding the revision process, in my opinion, helps freelancers manage their workload and guarantee that they can meet the client's expectations.
It also assists the freelancer in setting reasonable expectations for the assignment and ensuring that they are adequately compensated.
While negotiating the revision process, freelancers should inquire about the number of changes allowed, the revision deadline, and any additional revision expenses at an hourly rate in your freelance contract.
They should also inquire about the client's chosen revision communication strategy.
-Kyle Bassett, Chief Operating Officer, Altitude Control
13. What Processes Are Currently in Place at Your Company?
Freelancers should never start a project without fully understanding their client's expectations.
One of the best questions to ask is, "What processes are currently in place at your company?" This will give you insights into any existing workflows and systems which might help or hinder the success of your tasks.
Establishing a timeline from the outset is essential for both parties to feel comfortable with the agreed-upon dates and deliverables.
Asking about expected deadlines, benchmarks for completion, and associated budgeting allows for realistic predictions on resource allocation and timely project fulfillment.
Arming yourself with much information and details before beginning ensures freelancers can provide excellent service to clients who are sure to appreciate the proactive approach.
-Jamie Irwin, Digital Marketing Executive, ELocker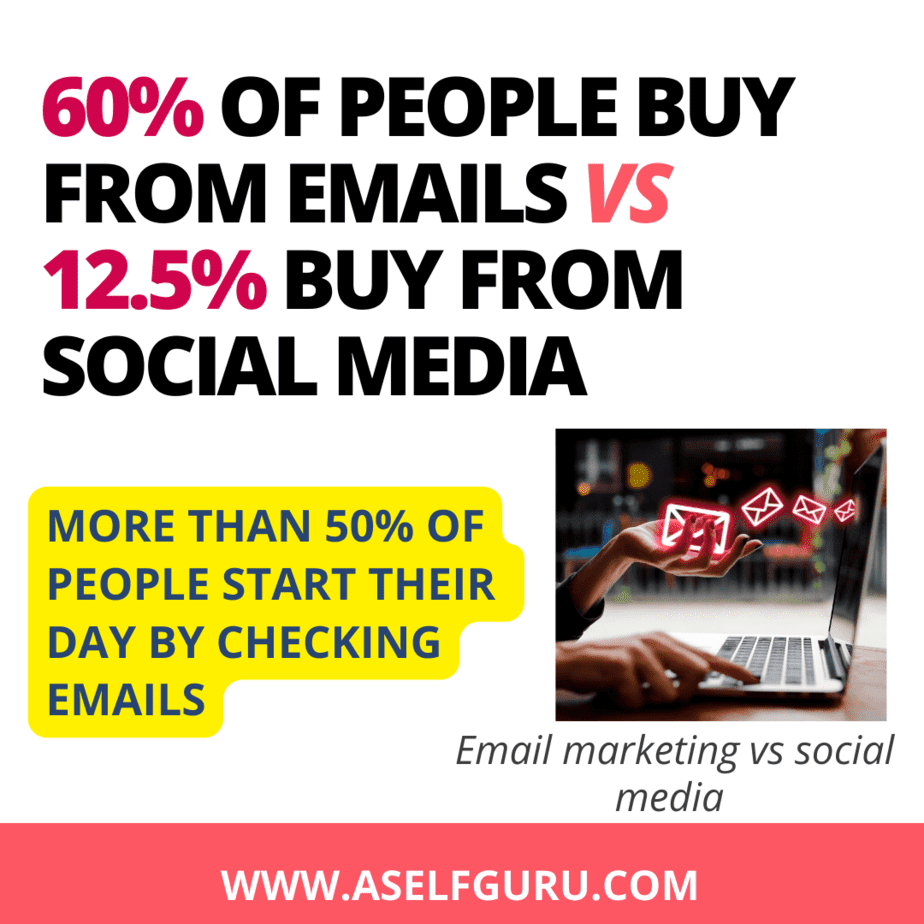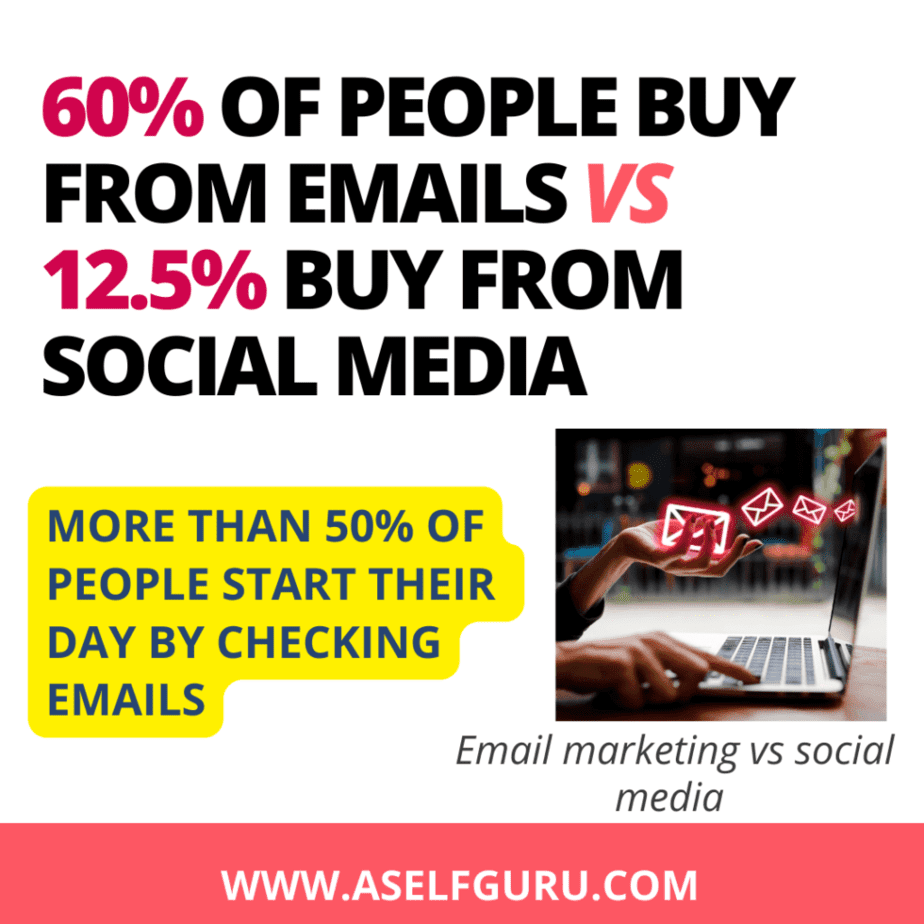 14. What is the Payment Structure? (Payment Terms)
Freelancers should always ask clients what the payment structure is before beginning a project. You should know the value of your work as a freelancer.
Knowing the payment structure will ensure that the freelancer is paid in a timely manner for the work that they do. This is important for freelancers to know so that they can budget their time and resources accordingly.
-Ranee Zhang, VP of Growth, Airgram
Payment terms are a critical part of any freelancing agreement. You must make sure that you understand the payment schedule and any late fees that may apply.
This contract template is a MUST for your freelancing business to maintain a positive client relationship. It also includes the late payment fee clause as a bonus for free (along with many other sweet bonuses!)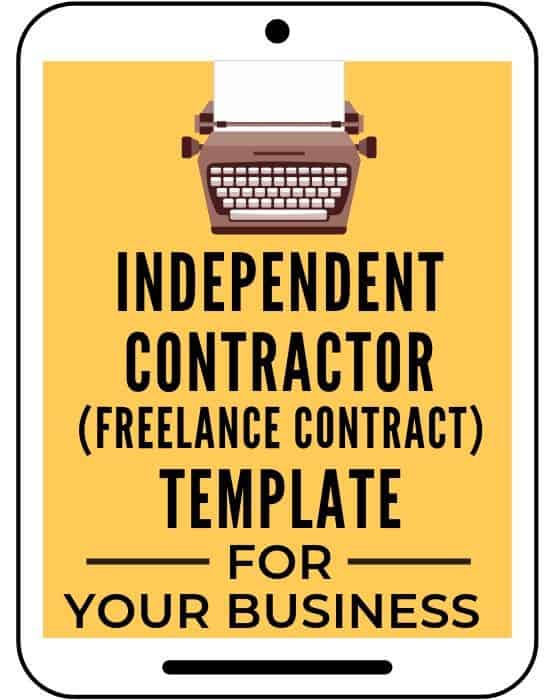 15. Which Method of Payment Do You Intend to Use?
To me, this is one of the most crucial things that freelancers should ask customers but often overlook.
Explaining the payment process to a client is crucial, so don't be shy about bringing up the topic. 
These days, most online transactions are handled using secure payment services like PayPal, Stripe, or Venmo.
Yet, depending on your services, you may still encounter clients who prefer to pay with cash or a check.
To have successful projects, all freelancers should choose the payment method(s) with which they are most comfortable, as well as whether some payment methods are more hassle than they're worth.
Driving to a client's place of business to receive cash in person or waiting for a check to clear, for example, may be too cumbersome and too much work.
-Sasha Quail, Business Development Manager, Claims UK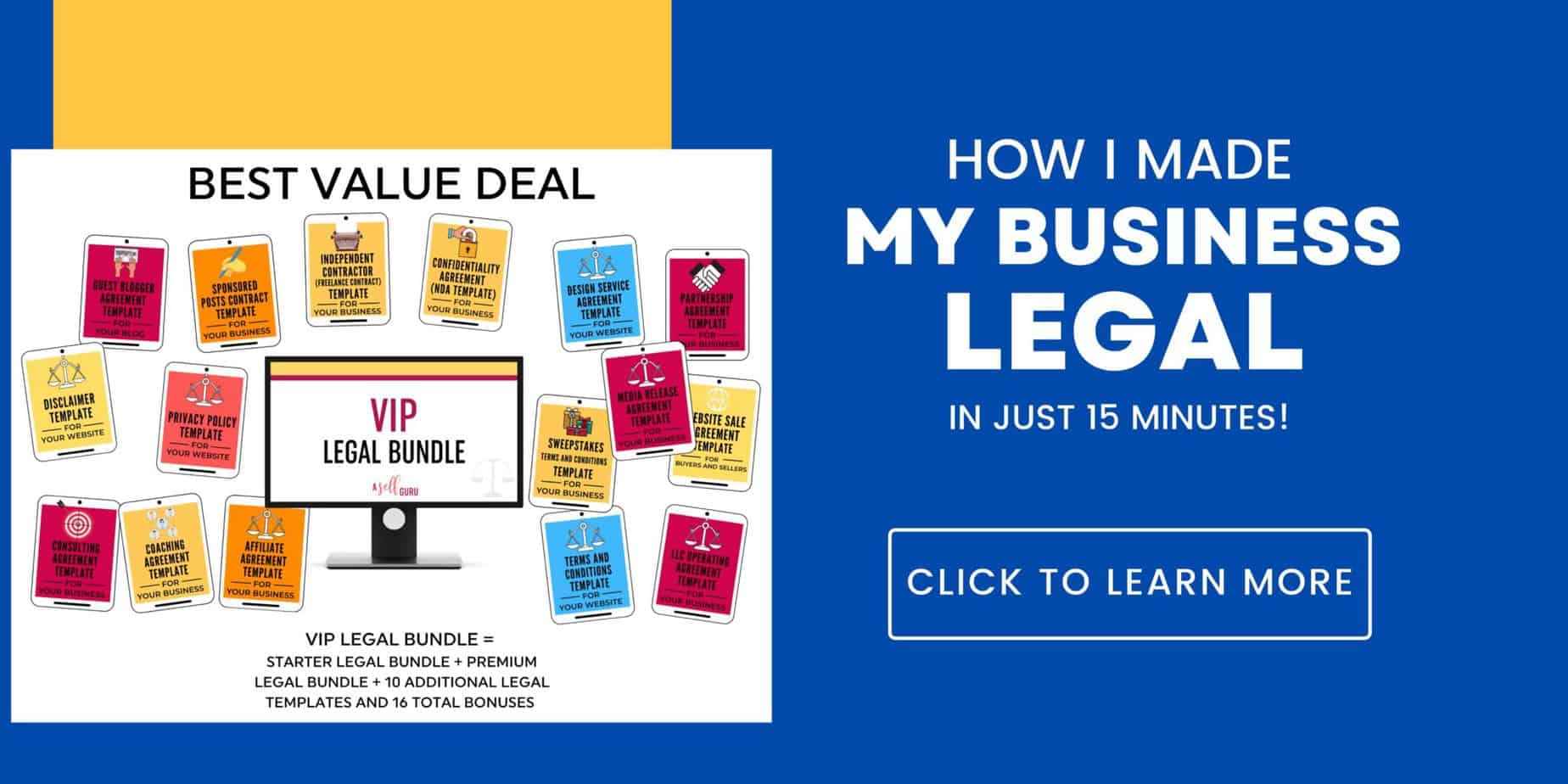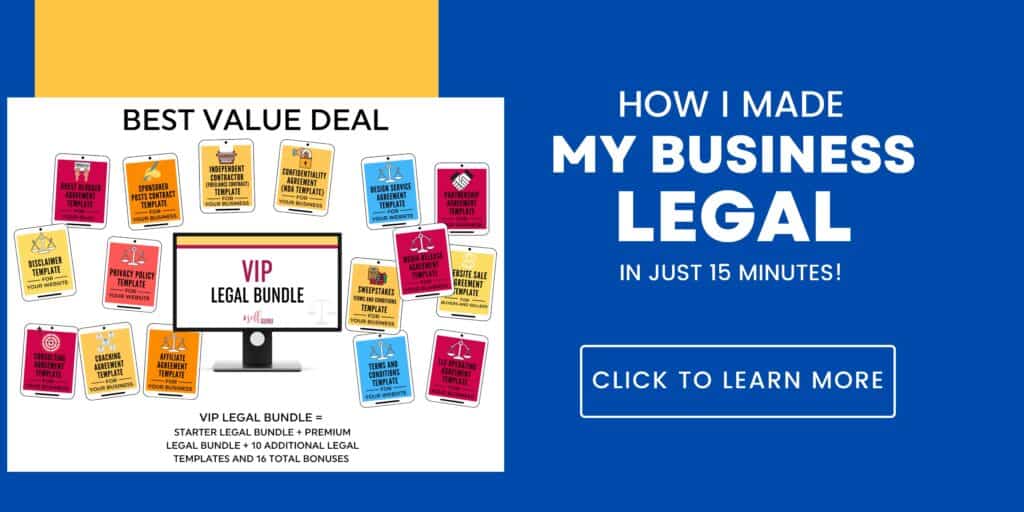 16. What Are Your Long-term Plans for the Company?
In my experience, every client who is looking to engage a freelancer is doing it for a specific reason that goes beyond simply needing a website developed or some content produced for an email outreach campaign.
A company seeking a freelance web designer for a new website, for instance, most likely cares about increasing revenue and improving the quality of leads.
The same is true for those in need of a competent copywriter or freelance writer. Making money is the driving force behind any prosperous firm.
Yet, there are many moving parts in that equation, including gaining the trust of your target demographic and establishing your brand's identity.
-Dean Lee, Head of E-commerce, 88Vape
17. How often do you need to receive progress reports on the project?
One of the important things you need to know as a freelancer is the client's expectations regarding progress reports on the project.
It is important to understand how often they need these reports, and what kind of content should be included in them.
Knowing this information beforehand is in your best interest. It is one of the best ways you can plan how much time should be invested in the progress reports and what needs to be included in them.
You can use this awesome tool to create content 10x faster! 
What is one of the 7 biggest mistakes that freelancers make?
One of the biggest mistakes that freelancers make is not using a freelance contract with clients.
My father's business was sued for making this legal mistake that cost us $90,000!
Watch this video and subscribe to my YouTube channel to learn more:

A contract is crucial to protect both parties by clearly stating the terms of the agreement, expectations and responsibilities.
This ensures that there is an understanding between both parties and helps avoid any misunderstandings or disagreements down the road.
It also allows freelancers to be protected in case a client does not pay for services rendered.
Having a well-crafted freelance contract is essential to ensure successful freelancing relationships.  ​

FAQ on Questions Freelancers Should Ask Clients
Below are answers to some common questions you may have:
What questions do freelancers ask?
See the number of questions above! You should ask as many of these questions as you need to.
How do freelancers talk to clients?
Good communication is key to successful freelance work.
Freelancers should make sure they are clear and concise when talking to clients, while also allowing them the opportunity to ask questions or provide feedback throughout the project.
Being open to collaboration and listening carefully to their needs can help the relationship between freelancer and client run smoothly.
It is also important for freelancers to keep the clients updated on their progress and be able to provide advice when they have questions.
Finally, freelancers should make sure that they are always professional when communicating with the client. This includes being respectful of their time, responding promptly and making sure that any agreements are in writing.
How can I impress a freelancing client?
Aside from questions freelancers should ask clients, one of the best ways to impress a freelancing client is to show them examples of work you have done for similar projects.
From a client's perspective, this is the first thing I look at before I hire a freelancer and it's an important factor in my hiring process.
You should make sure to communicate with the client regularly, deliver your work on time, and provide quality results.
Additionally, asking for feedback throughout the project will help demonstrate your commitment to producing excellent work.
Finally, keeping up-to-date with the latest industry trends will also show your client that you are committed to producing work that is up-to-date and relevant.
Questions an Interior Design freelancer should ask clients
If you are an interior designer (whether working online or in person), there are a few essential questions you should also ask clients and use this Interior Design contract bundle of templates to protect yourself!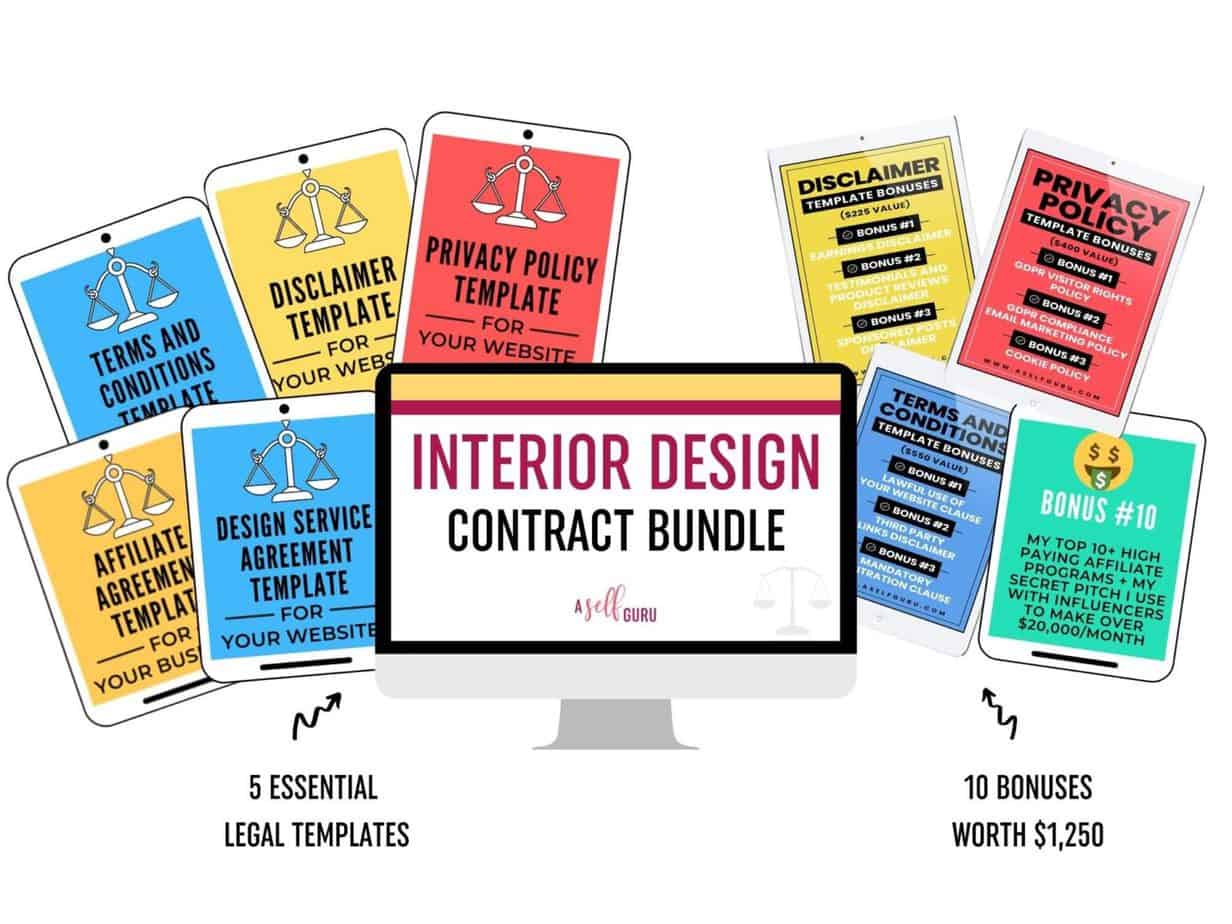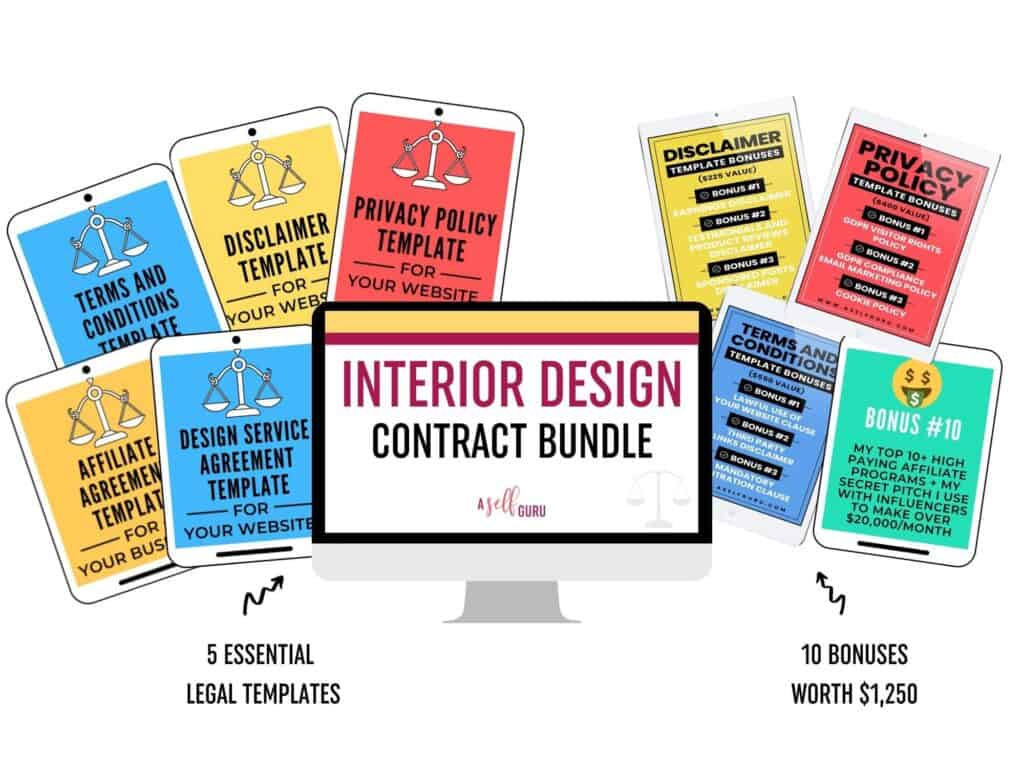 This legal bundle includes the Design Service Agreement you'll need to work with your interior design clients.
Start by asking the following questions to your client:
1. What are your specific design needs?
2. What is the scope of work to be completed?
3. What is your timeline for the project?
4. Are there any budgetary restrictions?
5. Who will make decisions regarding the project?
6. Will I have access to all necessary materials and resources?
7. How often do you need to receive updates on the progress?
8. Are there any additional services that you require after the completion of the project?
9. What is your payment structure for this project?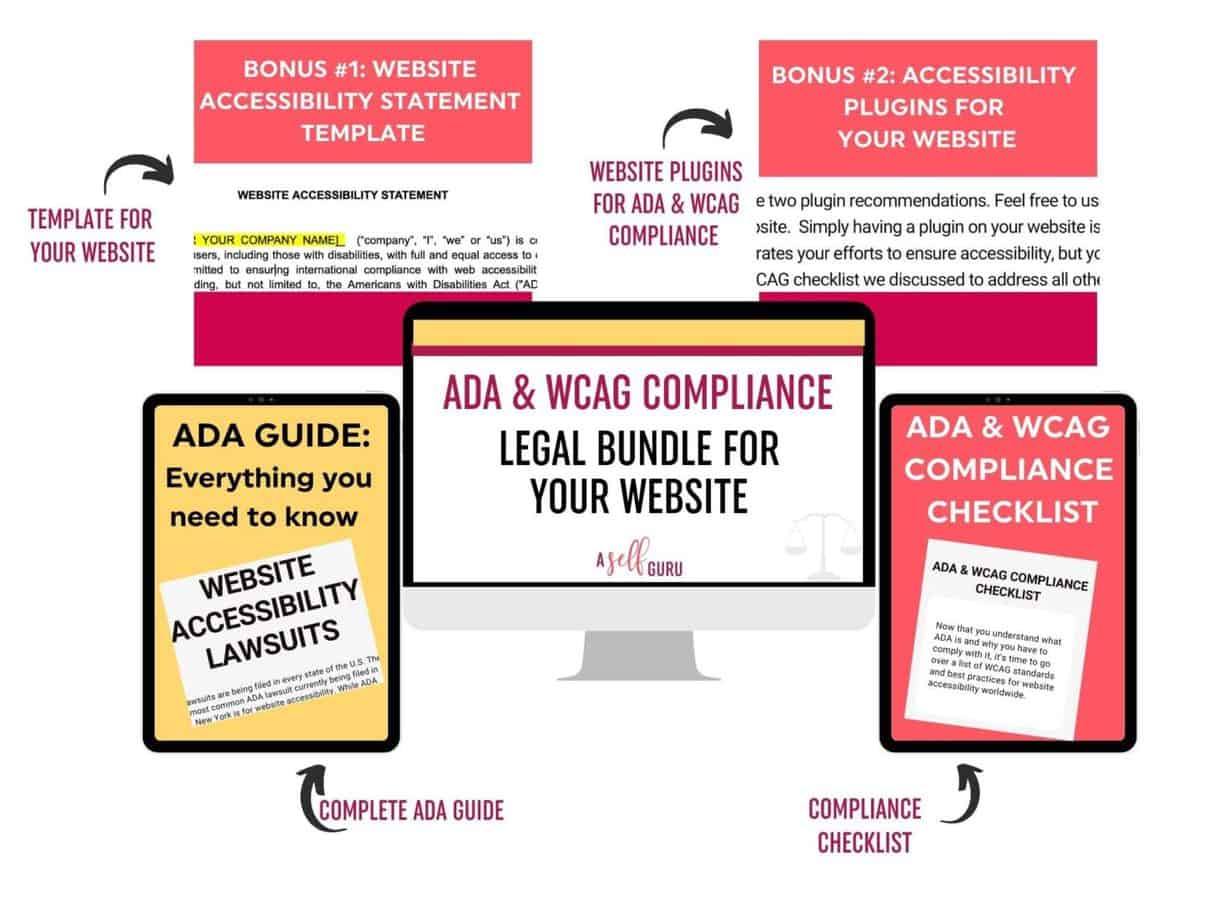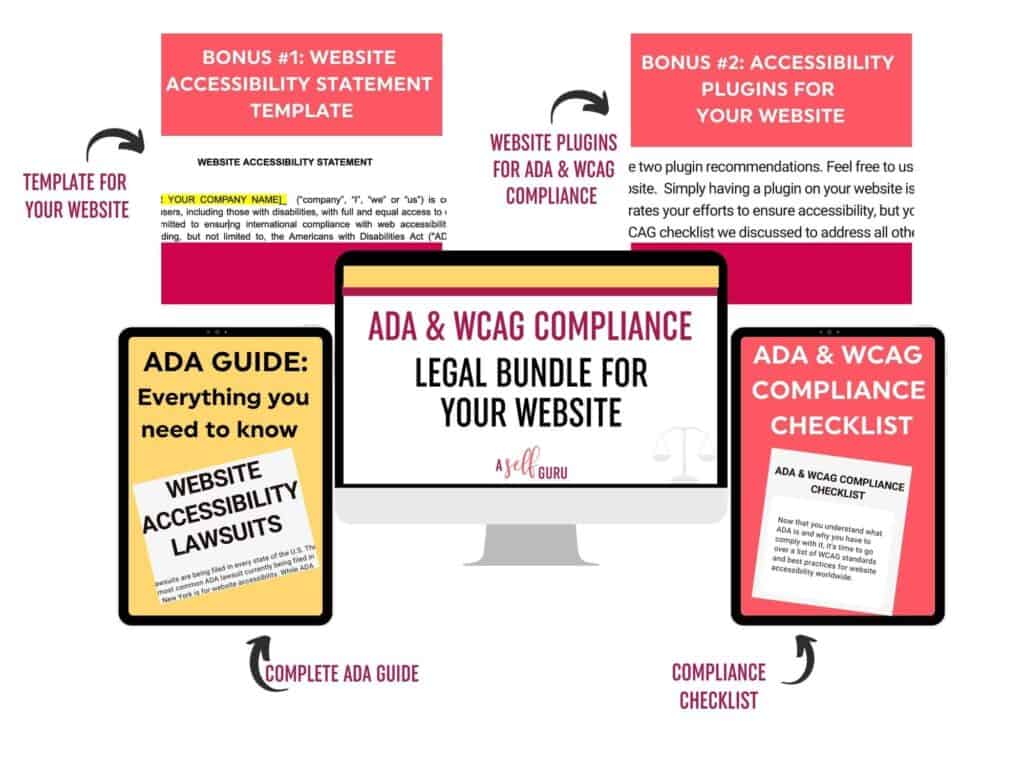 What should I ask a client as illustrator?
If you are working as an illustrator, you may need to ask additional questions. These include the following:
1. What is the purpose of the project?
2. What style and medium do you prefer for your illustrations?
3. Are there any specific references or sources of inspiration that should be used to create the illustrations?
4. What style of artwork do you need for the project?
5. Are there any specific elements or motifs that must be included in the illustrations?
6. What size and resolution should my final illustrations be?
7. Do you have a timeline or deadline for this project?
8. How many illustrations do you need?
9. What is the budget for this project?
10. Is there any additional information that can be helpful in creating the artwork?
11. What kind of feedback will you provide throughout the illustration process?
12. Are there other stakeholders involved in the project, and what are their expectations?
Final Thoughts- What are some good questions to ask clients?
Asking the right questions is essential for successful freelancing relationships, not just a single project.
So make sure to bookmark this post to remember the key questions freelancers should ask clients every time. 
Knowing what your client expects from you in terms of communication, timeline, deliverables, budget, stakeholders and post-project support can help ensure that both parties are on the same page and that everyone's expectations are met.
Make sure to use this freelance contract template OR Freelance legal bundle (which is a much better value and gives you 3 essential contract templates freelancers need along with incredible bonuses!)
This will help create a positive working relationship between both parties and make sure that the project is completed to a high standard without any legal problems.
Good communication, understanding of expectations and clear agreements are key elements in any successful freelancing relationship.
RELATED BLOG POSTS ON QUESTIONS FREELANCERS SHOULD ASK CLIENTS
In addition to the most important questions freelancers should ask clients, you should check out the following blog posts next:
Freebies for Freelancers and Clients
Visit this freebies page to get 5 awesome free business, blogging and legal tips!
Below are some more helpful blog posts, legal tips, tools and resources that you should check out next:
Outrank your competition and enhance your content creation
15 Expensive Legal Mistakes Entrepreneurs Make (and How to Avoid them)
What's an LLC and when to form one?
How to Legally Protect Your Book (with Proper Copyright Notice and Disclaimer Examples)
CPA Solution Membership to get all your tax and accounting questions answered!
Get The Simple SORT Handbook: The New Entrepreneur's Roadmap to Setup, Operate, Record and Tax Slay a Successful Business
AI writing tool to write blog posts 10x faster, create social media content, videos, and any kind of content to save time in business
This SEO tool to make sure your blog posts rank on the first page of Google 
MORE TOOLS TO GROW YOUR FREELANCE BUSINESS