What's the Best Virtual Assistant Software and Why?
To help you discover the best virtual assistant software for your needs, we asked CEOs and small businesses this question for their best recommendations.
From Exceed.ai's spotlight on follow-ups to Microsoft Word's powerful dictation tool, there are several leading support platforms and the best tools below to help you optimize your workday.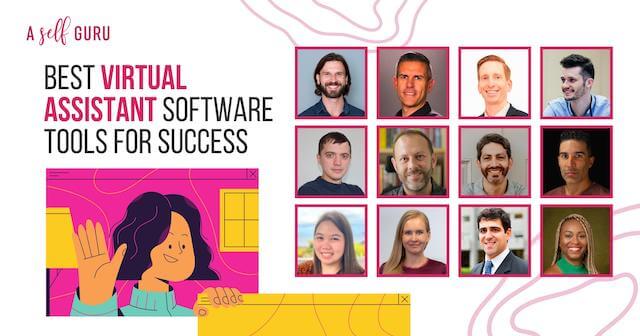 Before we discuss the right virtual assistant software tools out there, let's quickly talk about:
What's a Virtual Assistant and What are the Pros and Cons of Being One?
A virtual assistant is someone who performs a wide variety of tasks for their clients remotely, with the help of various technologies.
Virtual assistants can provide a range of services from administrative support to data entry and transcription or graphic design, depending on their skill set and the needs of their clients.
To become a virtual assistant, you will need to have good communication skills, great customer service skills, proficiency in certain computer programs, and a desire to help people.
One thing that many virtual assistants find appealing is the flexibility of this type of work in the business world. Rather than being tied to a conventional office job, you can work from home or any other location, at your own pace and on your own schedule.
You also have more control over the types of clients you work with and the types of projects you take on. Because virtual assistants are independent contractors, you can negotiate your own rates and terms for each project.
Use this contract to offer your VA services to make sure both you and your client are on the same page! Here's a freelance legal bundle that gives you the BEST legal protection from a lawyer to protect your VA business.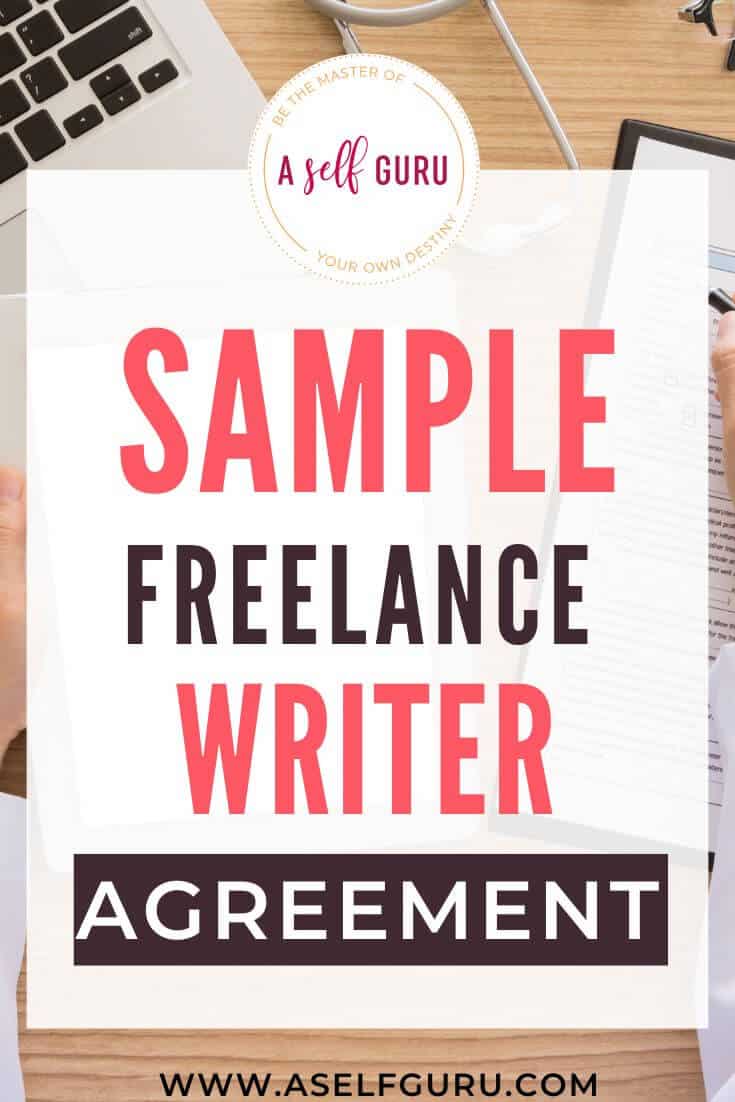 Some people even enjoy the opportunity to try out a variety of different jobs as personal virtual assistants in order to discover what they really enjoy doing the most.
There are many advantages to becoming a virtual assistant, but there are also some common challenges to be aware of.
One challenge is that you may need to develop your own support network and resources in order to get the help you need when you need it. This can include everything from finding appropriate software and learning how to use it, to developing relationships with other professionals who can refer clients to you.
Another challenge can be finding clients and retaining them, as there are many virtual assistants out there who are competing for the same work. With a strong, professional online presence and excellent communication skills, you should be able to overcome these challenges and enjoy a rewarding career as a virtual assistant.
What is Virtual Assistant Software?
Virtual assistant software is a program that can automate various tasks for you. This allows you to focus on other important aspects of your business.
There are many different types of virtual assistant software available, and it can be a great tool for managing your time and workflow efficiency.
One popular type of virtual assistant software is a project management tool, which allows you to easily assign, track, and complete tasks. Other types of virtual assistant software include personal assistants, project management tools, databases, social media tools, and more.
Whether you are looking to streamline your business processes or simply manage your time better, virtual assistant software can be a great tool for helping you get the job done in less time.
 33 Recommendations for the Best Virtual Assistant Software Tools and Why:
Jasper AI for Content Creation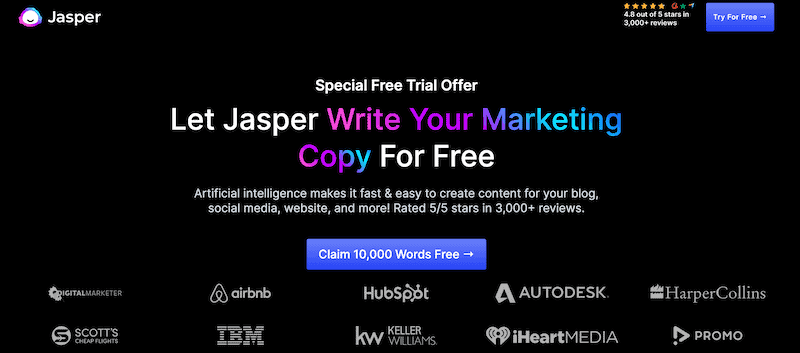 A virtual assistant tool that works for different projects is Jasper. It is a great option for any kind of administrative tasks such as writing blog posts, creating social media posts, and video descriptions, content writing such as website copy, Facebook ads, and editing content.
The features of the tool are simple to use, fast results, and a great support team that keeps you updated with your progress.
Additionally, it offers flexible pricing packages which allow for different business models or projects to choose what works best for them. The tool also has the option of working with freelancers who provide services like writing, designing, and programming.
With Jasper, you can quickly get tasks done faster and more efficiently than ever before.
Whether it is writing blog content or creating social media posts, this tool has everything you need to manage different categories of projects as a virtual assistant.
So, if you want to streamline your administrative tasks on a user-friendly interface, give Jasper a try here!
Exceed.ai for the Best in Engagement and Follow-Ups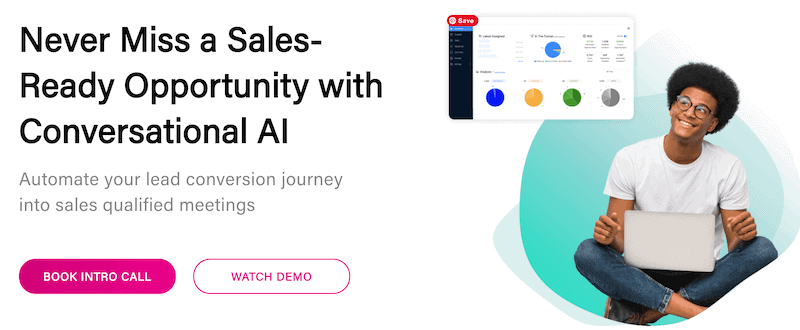 The focus of many B2B businesses is their follow-up process in handling leads, and this is where Exceed.ai virtual assistant software can be so impactful.
While other virtual assistants focus on casting a wider net to general consumers, they often lack in the follow-up areas to nurture specific clients and inbound opportunities that a B2B needs to sustain itself.
Exceed.ai specializes in engagement and follow-up for every potential inbound client. It works seamlessly with your sales team and team members to provide a personalized experience on a larger scale, and at the same time, does it more efficiently.
In addition, it can create two-way conversations with leads over email and web chat. If you are a B2B business that targets a smaller audience, then Exceed.ai is an excellent choice to fill your virtual assistant software needs.
Matt Miller, Founder & CEO, Embroker
Canva for Beautiful Graphic Design
Canva is one of the best virtual assistant software tools on the market today, thanks to its intuitive design and user-friendly interface.
Whether you need to create branded images for your or your client's website or social media profiles, Canva makes it easy to achieve a polished and professional look with minimal effort.
And best of all, Canva is free to use for both personal and professional projects, so you don't have to worry about breaking the bank to get great results.
Here are great Canva graphics you can use to get started!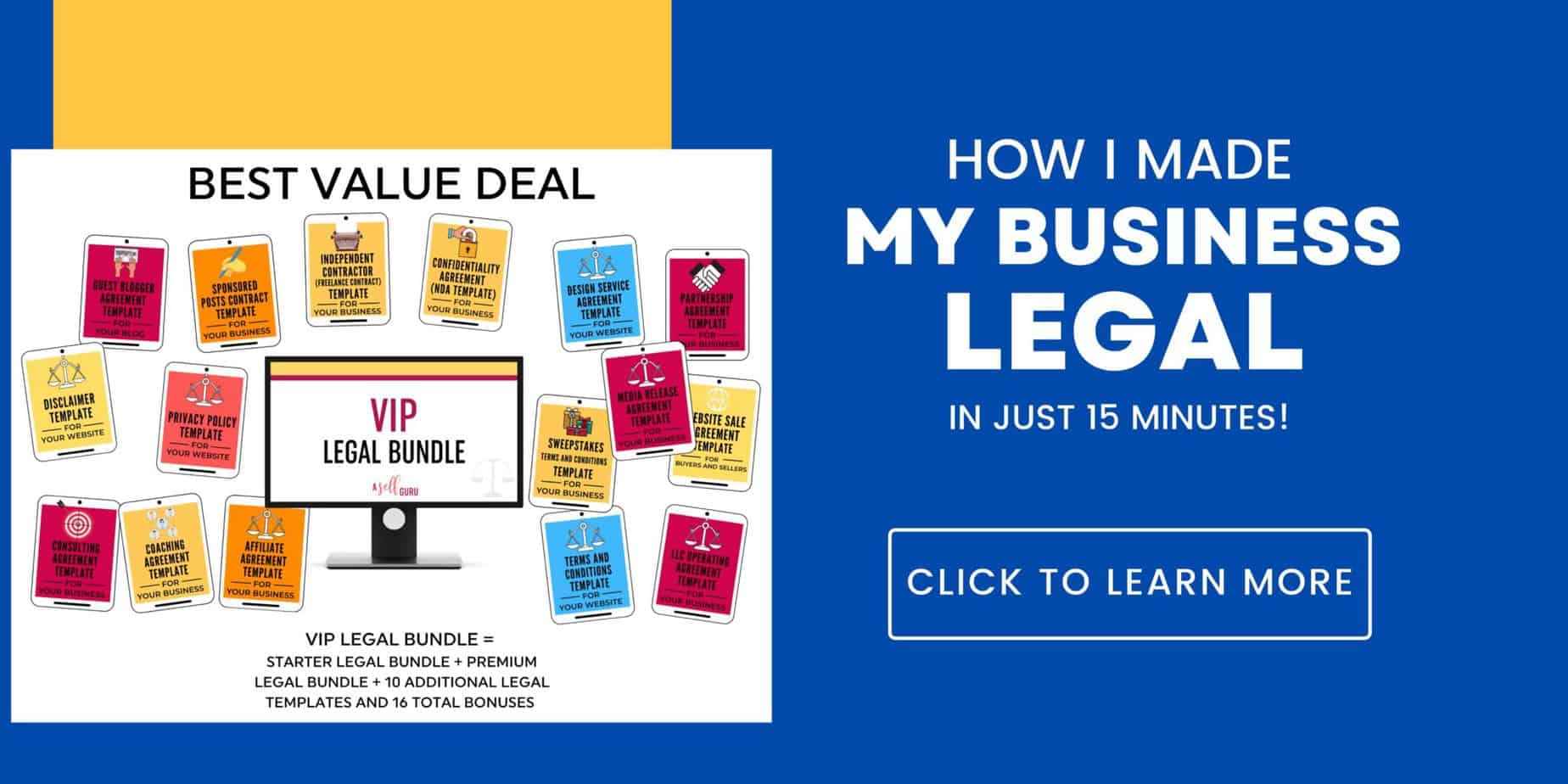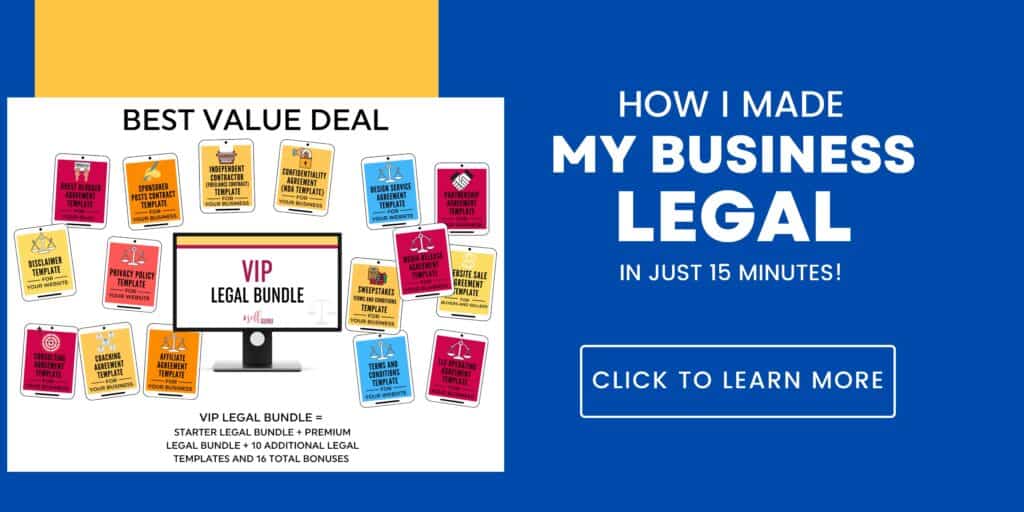 Cortana for Uncovering Hidden Time Slots
Cortana sets reminders, books meetings, and answers your questions.
The virtual assistant also keeps track of tasks and can read your emails. "She" won't help you save the universe like Cortana in the video game Halo, but she can save the day in your work/personal universe. What's more, she can uncover a free hour you didn't know you had and nothing's more heroic than that.
Jeff Goodwin, Senior Director, Performance, Orgain
Google Workspace for Simplicity and Cooperative Ease
In my opinion, this is the top virtual assistant software out there. Formerly known as G Suite, Google Workspace now offers a plethora of useful tools that can improve any element of your professional life.
Apps like Google Calendar and Google Drive are part of this suite. Like Zoom, Google Meet allows for real-time conversation via video. The Google Drive system stores files like documents, spreadsheets, and presentations on the cloud. Because Google Calendar syncs with your account, you can access it from any device.
All things considered, Google Workspace is a useful tool for facilitating communication and cooperation within a team. It's a one-stop shop for all of your virtual assistant requirements. The entire system is intuitive and simple to use.
Max Whiteside, SEO & Content Lead, Breaking Muscle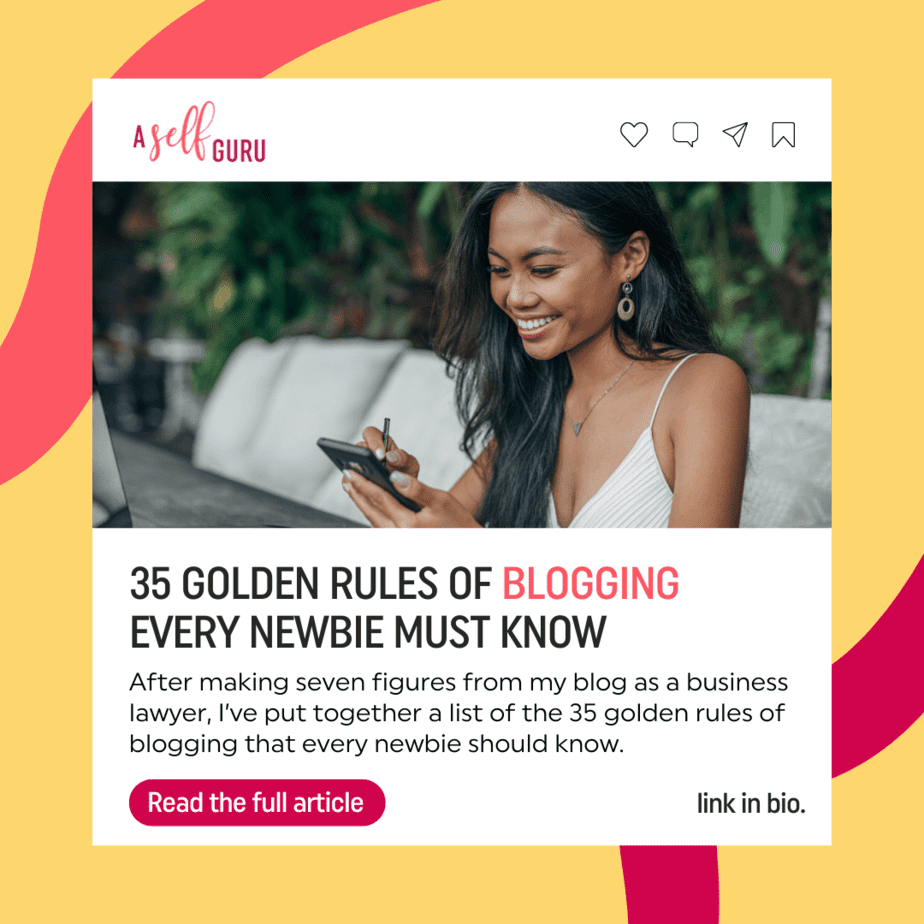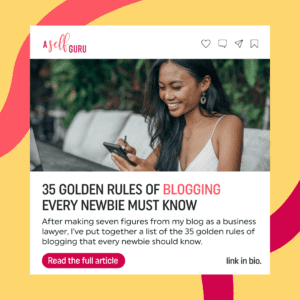 Google Hangouts for Video Conferencing
Google Hangouts is one of the best virtual assistant software tools out there because it's versatile, user-friendly and it offers a wide range of features that are very convenient for most users.
This software tool is easy to use and a great way to connect with anyone across the globe through voice or video chats.
You can also send instant messages, share your screen and collaborate on documents with others through video conferencing.
Google Docs for Remote Work
Talking about Google Hangouts, another virtual assistant tool everyone loves is Google docs.
Google Docs is one of the most popular virtual assistant tools that people love using to create documents, spreadsheets and presentations. It makes file sharing very easy with clients.
With Google Docs, you can easily edit and share your documents with others without having to worry about formatting or compatibility issues. Plus, it also allows you to collaborate with others on your documents in real-time, so you can work together on projects and get everyone's feedback easily.
Whether you're working on a school project or a business presentation, Google Docs is definitely one o the top tools that you'll want to check out for your VA services and remote work.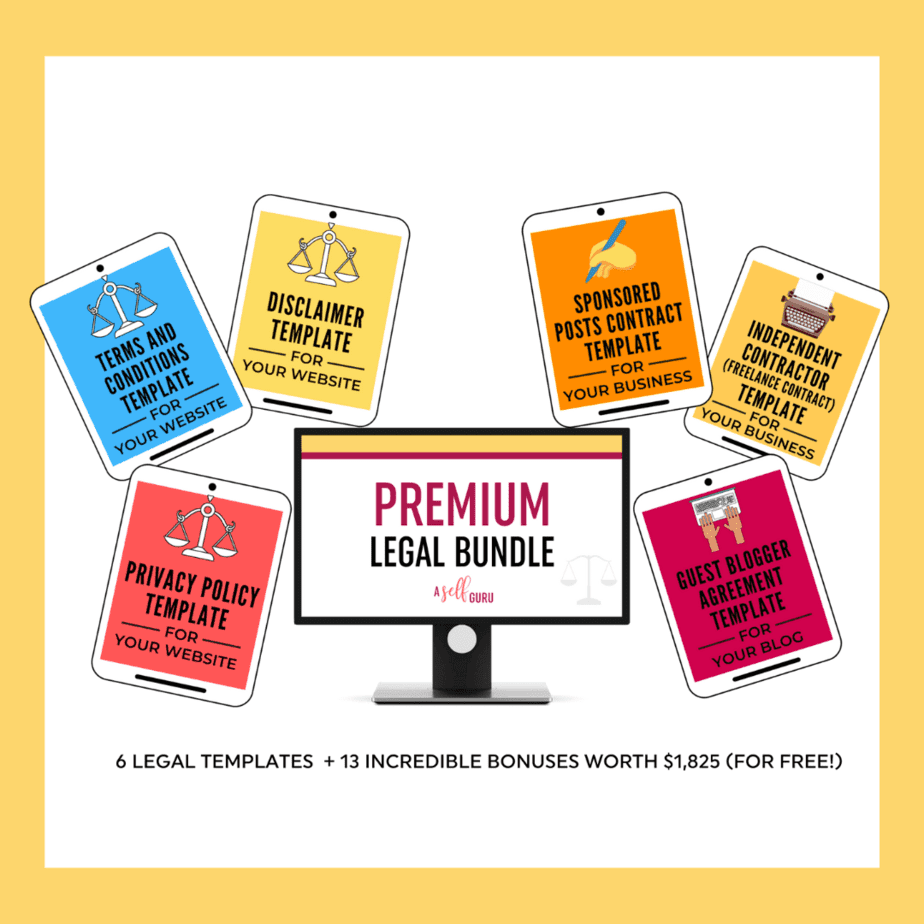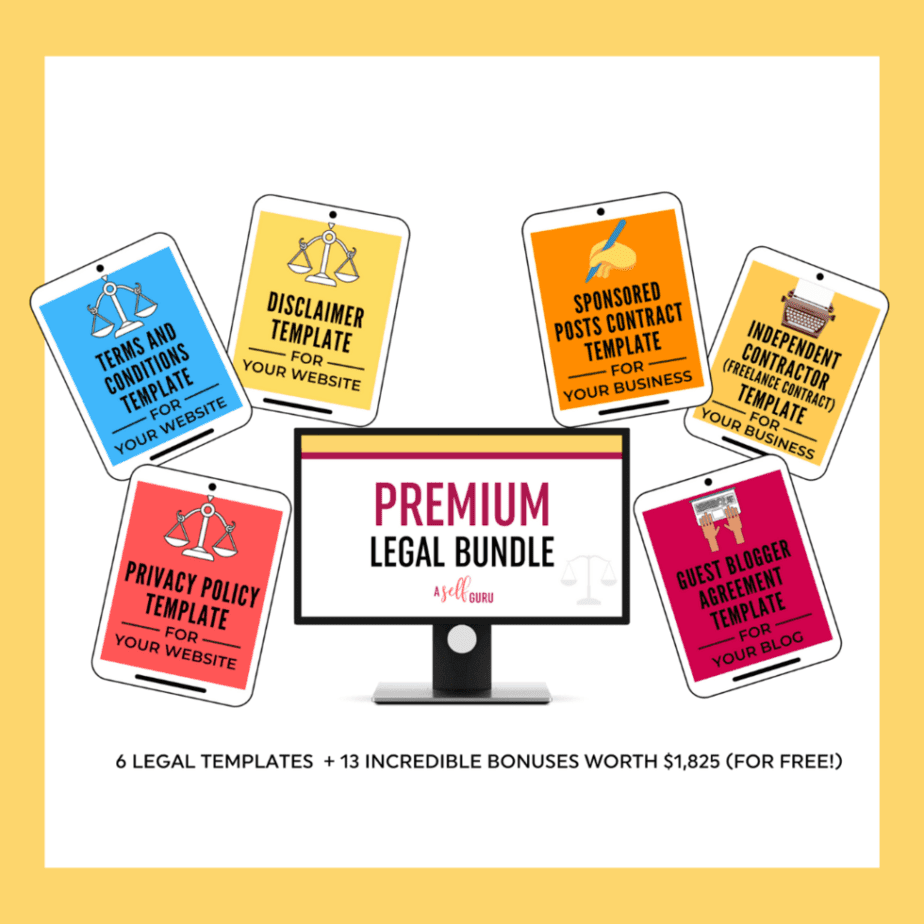 Google Drive for File Sharing
Google Drive for file sharing and collaboration is one of the best virtual assistant software on the market. With a user-friendly interface and a host of powerful features, it makes managing your files and collaborating with your team simple and convenient.
Google Drive is the best way to share your files with others, allowing you to collaborate seamlessly on projects with your team or clients. You can also easily grant access permissions so that only certain users have permission to view or edit your files.
Google Drive is fully integrated with a range of other popular Google apps, such as Gmail and Docs, making it easy to access and manage all of your files in one convenient place for the best results.
Workplace by Meta for Being Cost-Effective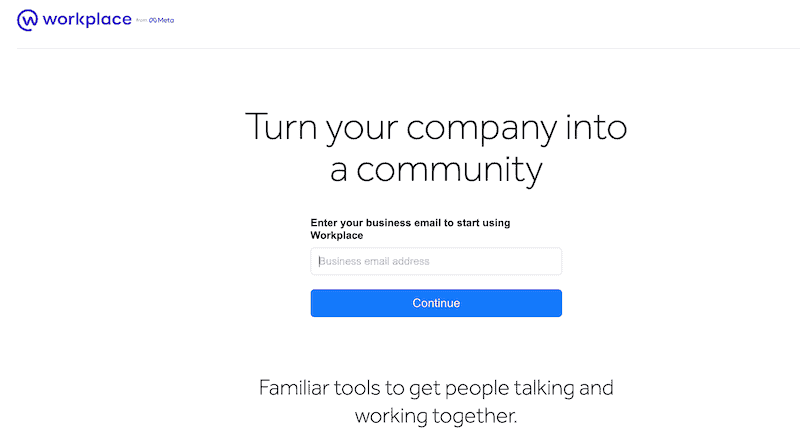 The best virtual assistant software for businesses is Workplace by Meta.
It's a cloud-based platform that helps you manage your team and assign projects to maximize productivity, collaboration, and efficiency. It's a complete solution for project management, communication, and workflow.
The platform offers task management tools that allow you to keep your team organized, on schedule, and informed about their workloads. You can create project plans and assign tasks based on their availability.
In addition, you can use the chat feature to communicate with all members of your team at once or one-on-one through video calls or text conversations.
The interface is clean and easy to navigate, so you can find what you need quickly. The app supports multiple projects, teams, and users, so it's ideal for businesses of all sizes.
The subscription is $4 per month and comes with a 30-day free trial period, making it a cost-effective virtual assistant software for small business owners.
Arkadiusz Terpilowski, Head of Growth & Co-founder, Primetric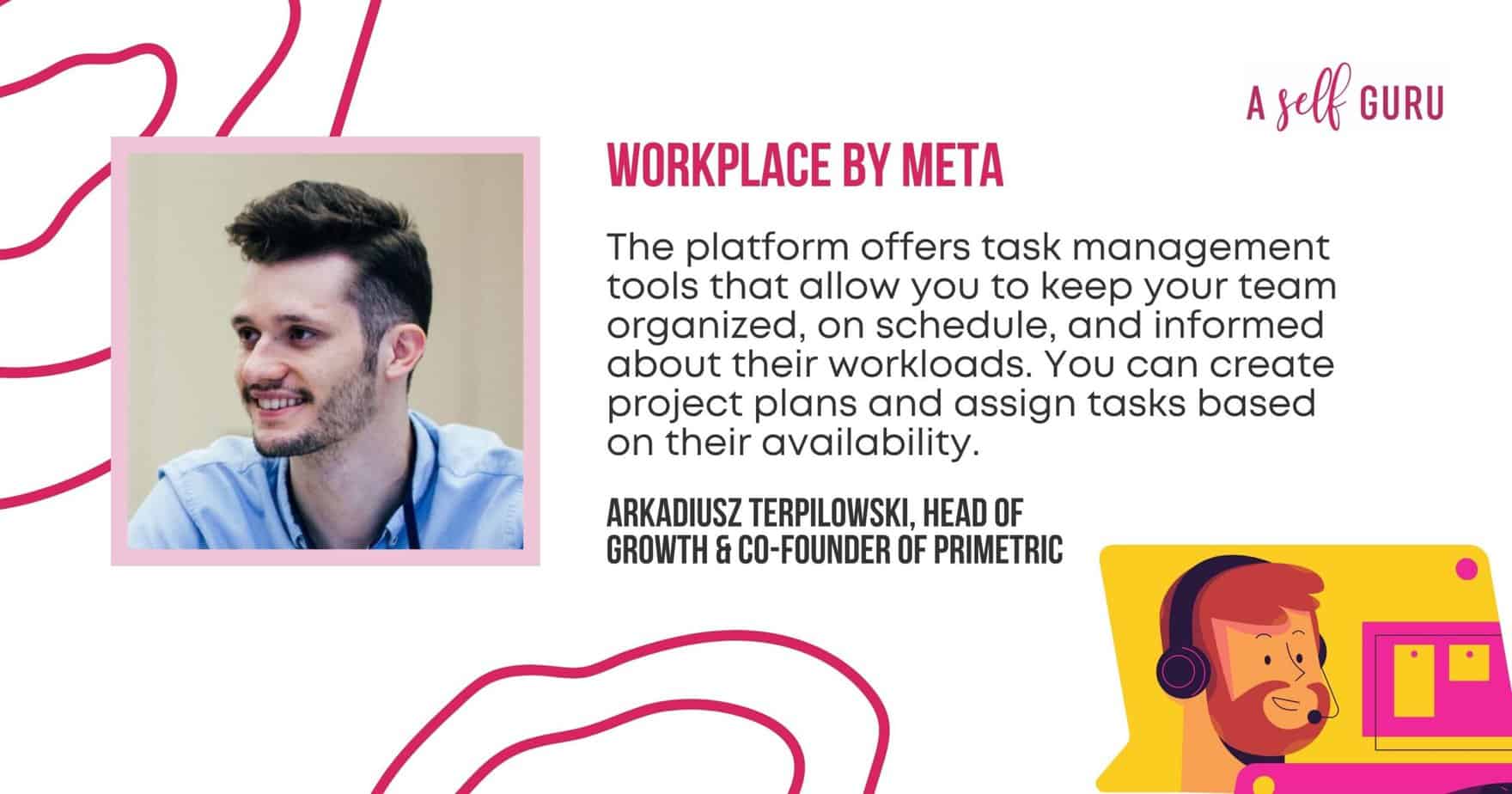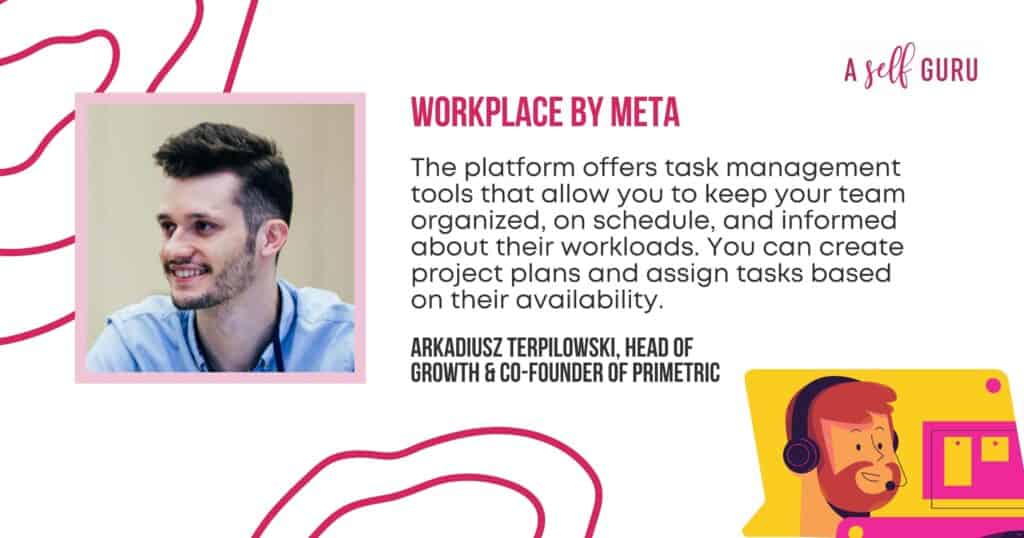 Hubstaff for Shortening Your Workdays by 25%
Hubstaff is the best software for virtual assistants because it allows you to track your time and productivity. From here, you can manage projects and employees, spot inefficiencies, and improve.
Quick Case Study: When Andriy Sambir, CEO of LinkUp, realized that his workload was too much, he used Hubstaff to boost productivity. He cut his work days from eight to six hours while completing more projects than ever. He even started hiring employees, allowing him to take on more clients, all thanks to Hubstaff.
So, if you're looking to increase productivity and take your virtual assistant business to the next level, try Hubstaff.
Scott Lieberman, Owner, Touchdown Money
Rankiq for SEO Optimization
The best virtual assistants know the importance of SEO. Rankiq for SEO is one of the best software tools to help virtual assistants optimize blog posts for their clients.
With its powerful keyword research and analysis tools, you can easily optimize your website for search engine rankings.
Additionally, with Rankiq's easy-to-use interface, you can manage all of your SEO tasks in one convenient location, saving you time and effort. Whether you're new to SEO or a seasoned pro, Rankiq will help you achieve the best possible results.
Try Rankiq today and start ranking on the first page of Google!
More SEO Tools for Virtual Assistants
Try these awesome SEO tools and resources to rank higher in search results:
Todoist for Combining To-Do Lists with Project Management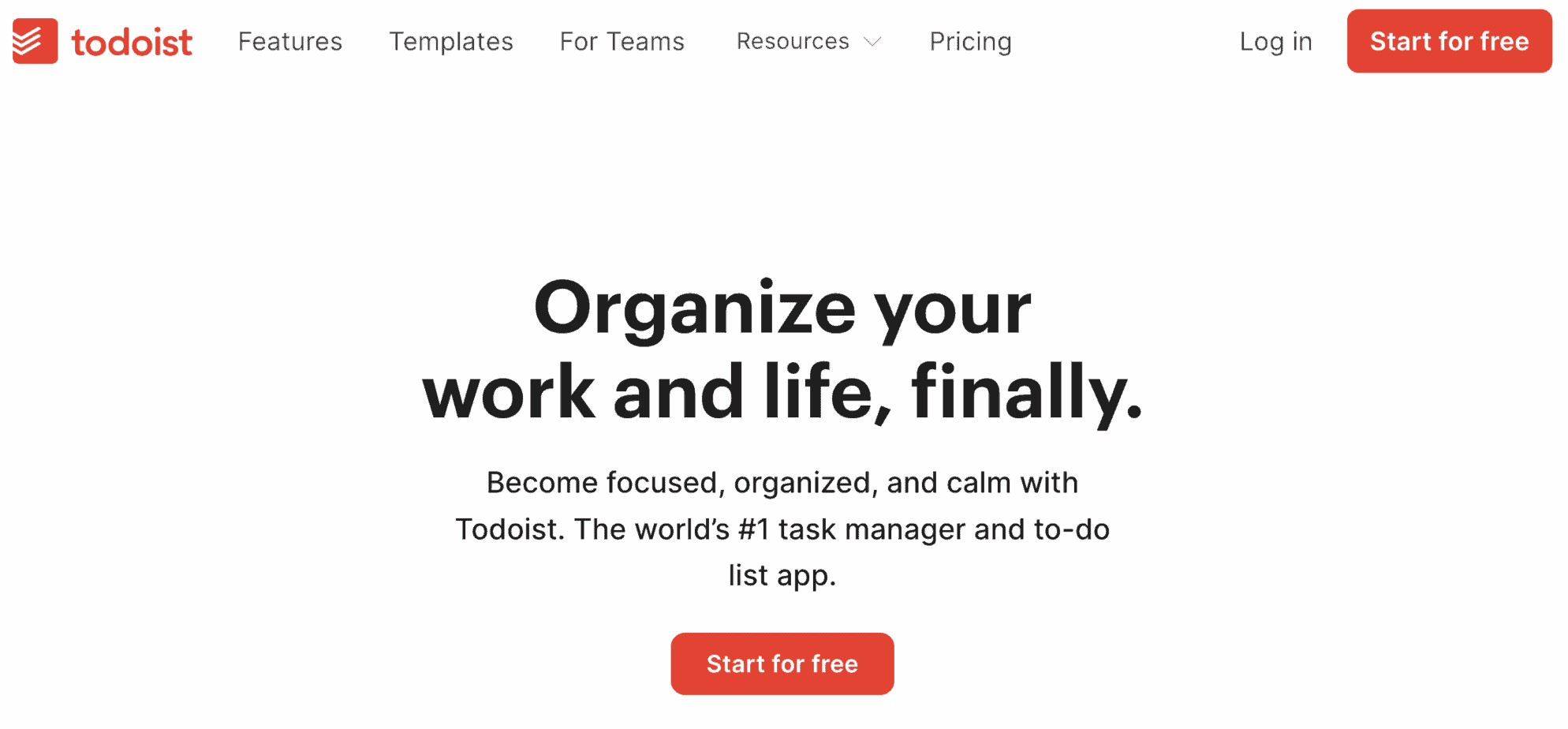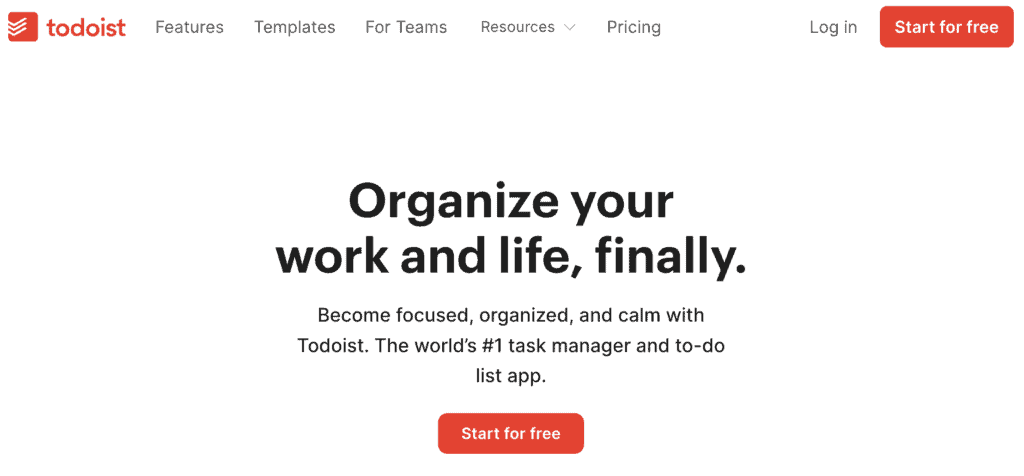 Based on my experience, I can confidently claim that this is the best virtual assistant software now available. This app called Todoist combines a to-do list with a project manager.
It allows you to establish both daily routines and long-term objectives. You can make boards to help organize many projects and activities. You can use the desktop program, the mobile app, or the Chrome extension.
Having a personal to-do list like Todoist can be a lifesaver if you forget important tasks. You may improve your efficiency by integrating Todoist with other apps, such as Trello. Also, it feels great to check items off a list once you've completed them.
Andrew Priobrazhenskyi, CEO & Director, Discount Reactor
ClickUp for a Friendly User Interface and Integration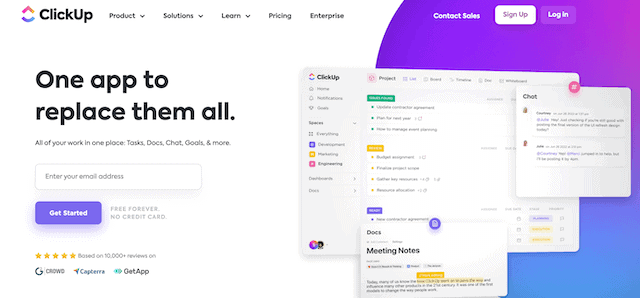 ClickUp is the most effective VA tool for project management, productivity tracking, collaboration, goal setting, and process documentation.
Its user interface is friendly and attractive, and you can easily create tasks, monitor your and your team's progress and productivity, set project goals, and track how well you're performing against these goals.
ClickUp also features powerful integration capabilities that allow you to seamlessly import data from other platforms, saving you time and effort when migrating data.
You also get access to real-time reporting and time-tracking features when using ClickUp.
Andrew Cussens, Owner & Director, FilmFolk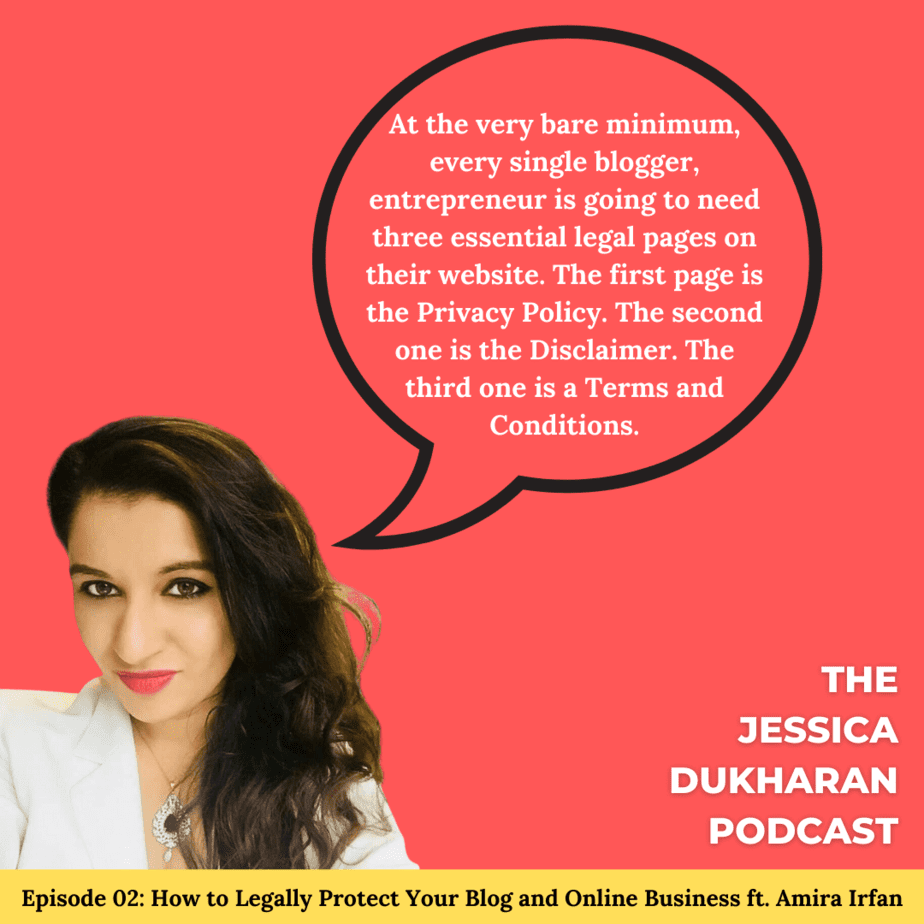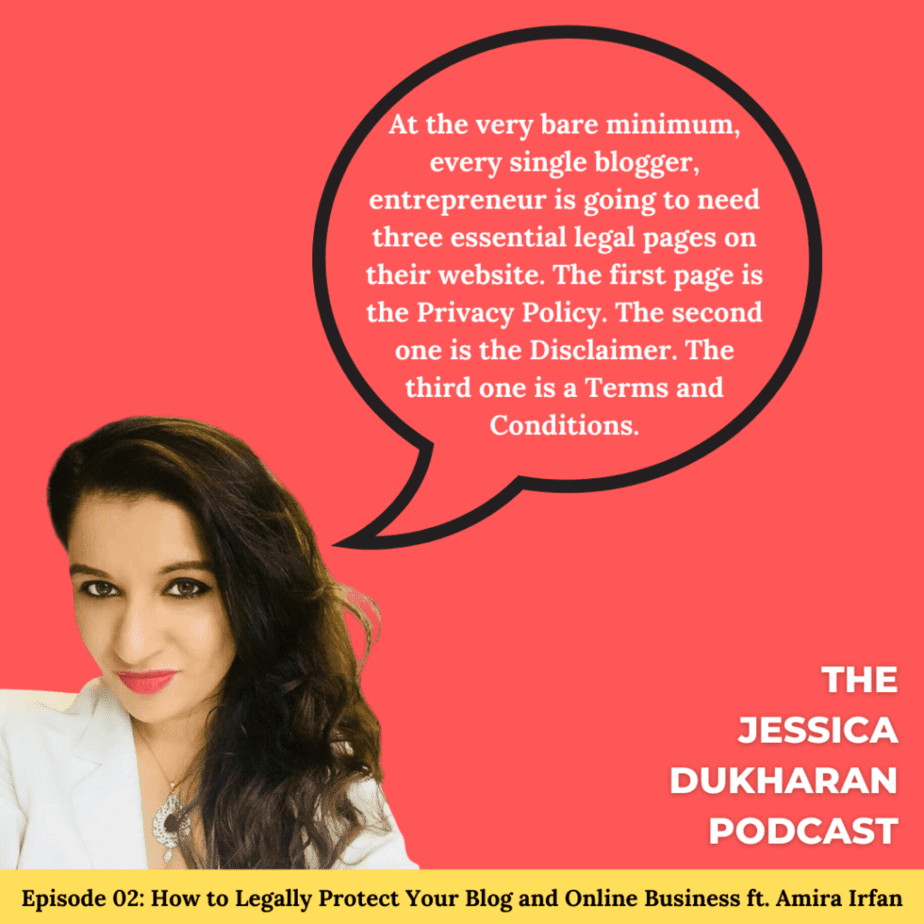 Asana for Remote Teams and Calendar Management
Asana is one of the best virtual assistant software tools that helps you plan, organize and manage tasks remotely.
Asana is a powerful tool for managing projects and tasks. Whether you're working on a team or as an individual, Asana makes it easy to collaborate with others and track your work.
With Asana, you can add due dates, assign tasks to others, create projects and sub-tasks, and share information in real-time. You can easily stay on top of your calendar management and tasks by setting reminders that alert you when it's time to get started.
And when you need help with a project, Asana allows you to easily communicate with remote team members for feedback or clarification. Whether working on a simple task or an important project, Asana is a great way to stay on track and organized along with effective communication.
The best part is that Asana offers a free version for you to try! The paid version is even better with more project management tools and additional features.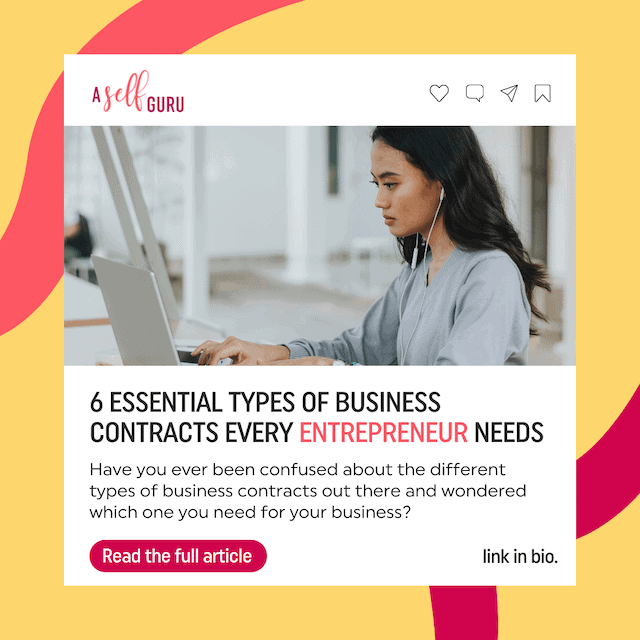 Freshbooks for Managing Your Finances
Freshbooks is a great way to manage your virtual assistant team, with features like automated billing and expense tracking.
Whether you are a solo entrepreneur or managing an entire team of VA's, Freshbooks makes it easy to keep your virtual assistant business running smoothly and efficiently. You can get visibility into your financial statements at the end of the year, so you can balance sheets and it's easy to see where you can cut costs or optimize your spending.
With its intuitive interface and powerful reporting tools, it's an easy way to manage all of your VA projects from one central location. And best of all, you can try it for free – no credit card required!
So what are you waiting for? Start using this best virtual assistant software today and streamline your business operations here.
Zoom to Schedule Meetings
Zoom is a great virtual assistant tool to schedule meetings with clients.
With its advanced features and scheduling options, it makes booking appointments simple and efficient.
Whether you need to schedule a meeting with a client in another time zone or organize a conference call with several participants, Zoom has the right tools you need to make your workflow more streamlined and productive.
Conversica for Using AI to Provide Exceptional Value
Conversica has been my favorite virtual assistant software since I found it. The platform is a high-functioning chatbot that can interact with clients on your behalf in natural-sounding, natural-language chats.
Intelligent Virtual Assistants (IVAs) from Conversica can interact with leads, prospects, and customers in human-like, two-way dialogues at scale to produce tangible business outcomes.
Conversica's technology leverages the strengths of artificial intelligence, predictive analytics, and machine learning to increase customer engagement and speed up revenue growth, providing its clients with exceptional value.
Robert Warner, Head of Marketing, Virtual Valley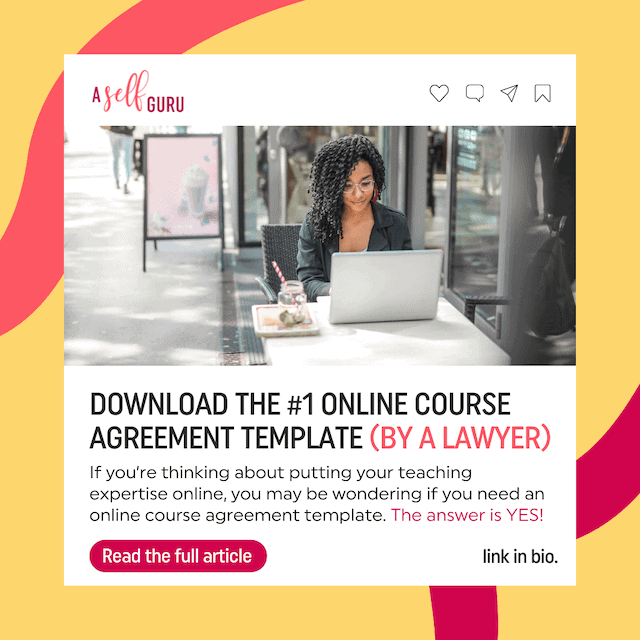 Trello for Better Organization and Reduced Message Numbers
Trello is a fantastic organizational tool that helps divide projects into several categories, which is why I think it's the best virtual assistant software.
Using boards, cards, and steps, it organizes work into manageable chunks. You can keep a team on track by giving them each a board that corresponds to a specific part of their work.
Because of its collaborative nature, using Trello can drastically cut down on the number of messages you receive.
Using Trello, I've been able to better communicate and collaborate with my team. This reduces the need for frequent communication to keep everyone on the same page. Trello is useful for managing any kind of project.
Mark Valderrama, Founder & CEO, Aquarium Store Depot
Yellow.ai for Improving Customer Satisfaction by 20%
Yellow.ai is a CX automation platform designed to make doing business easier. It allows companies to offer real-time support through web, mobile, and messaging apps such as WhatsApp and Facebook Messenger.
It's useful for enterprises because it allows them to self-serve approximately 80% of their queries and improves customer satisfaction by 20%. The omnichannel chatbot can converse in over 100 languages. It can easily transfer more critical queries to a human agent.
You can integrate the chatbot on top of an existing CRM, or it can solve customer inquiries in real time.
Features include speech recognition, multi-language support, AI/machine learning, transfers, chatbot, natural language processing, contextual guidance, intent recognition, and sentiment analysis.
Dustin Ray, Co-CEO & Chief Growth Officer, IncFile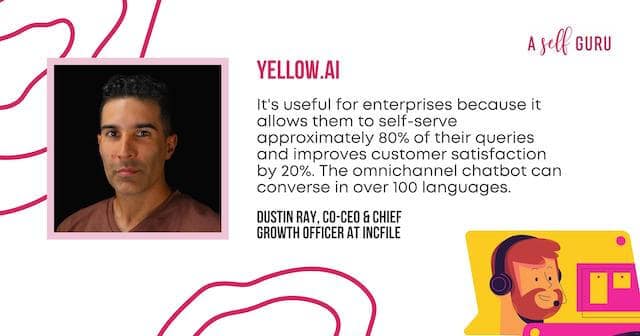 Chanty for Quick Searches in Older Messages
If you have a virtual assistant or manage many virtual assistants daily, Chanty is the perfect tool for you. It offers excellent team collaboration features to organize them.
It is incredibly user-friendly and permits the use of data and message history from collaboration applications like Slack. You can transfer files and various types of data with Chanty, allowing you for faster communication.
Chanty will enable you to find older messages from Slack or Flock and eliminates time searching for old messages. It also has fair pricing, $3 per user/month
Karen Cate Agustin, Business Analyst, Investors Club
Hound for Quick and Detail-Oriented Results
Hound is an intuitive virtual assistant software that can make phone calls, write emails, send messages, and find answers to your questions on the built-in search engine.
The virtual assistant is best known for its quick and detail-oriented results, as it learns and improves its functions over time according to your actions.
Hound is among the industry's elite because it picks up things quickly to provide an exceptional user experience, as well as provide the basic and comprehensive functions you'd want from quality virtual assistant software.
Natalia Morozova, Partner, Cohen, Tucker & Ades P.C.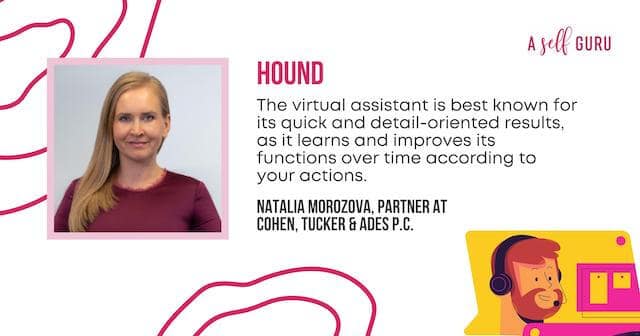 eAssistant for its Free, Intuitive Approach
I think that the best virtual assistant software is eAssistant.
eAssistant has many features that can help boost my productivity, including a to-do list, calendar, and file manager. It also integrates with a variety of other software programs such as Gmail and Google Calendar.
eAssistant is available for free and works on Windows, macOS, and Linux.
What sets eAssistant apart from other virtual assistant software is its ease of use. The interface is clean and straightforward, and the software is designed to be as intuitive as possible. Even if you're not familiar with virtual assistant software, you should be able to figure out how to use eAssistant with no trouble.
Erik Pham, CEO, Health Canal
Assist365 for a Wide Variety of Bots Available Across Platforms
Assist365 is a great virtual assistant software, as it offers over twenty languages that are fully supported by Assist365's conversational AI, which can understand and respond to each of them.
Pre-made, industry-specific bots powered by deep learning are available to aid you in guiding the consumer through the process. There are a variety of bots designed to do specific tasks, such as lead generation, collecting, customer onboarding, etc.
Whether you're using an IVR, a phone system, or a chat application, Assist365 is adaptable and simple to set up. Assist365 provides around-the-clock, human-like customer support via any available channel.
Kyle Bassett, Chief Operating Officer, Altitude Control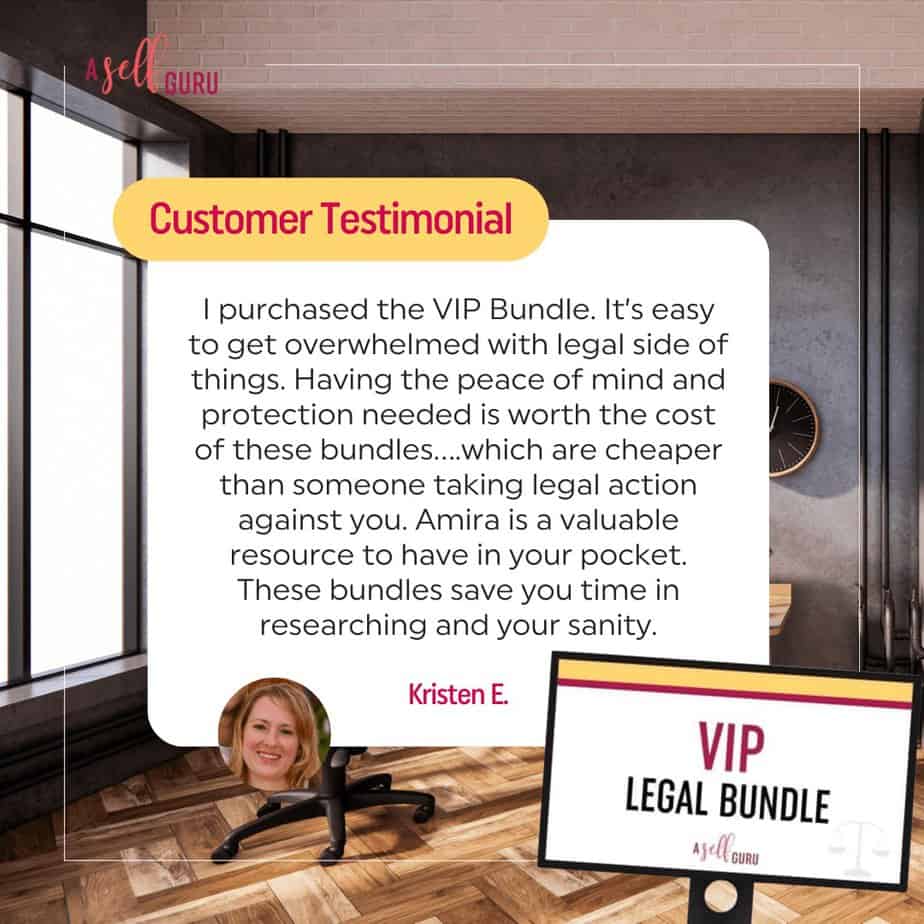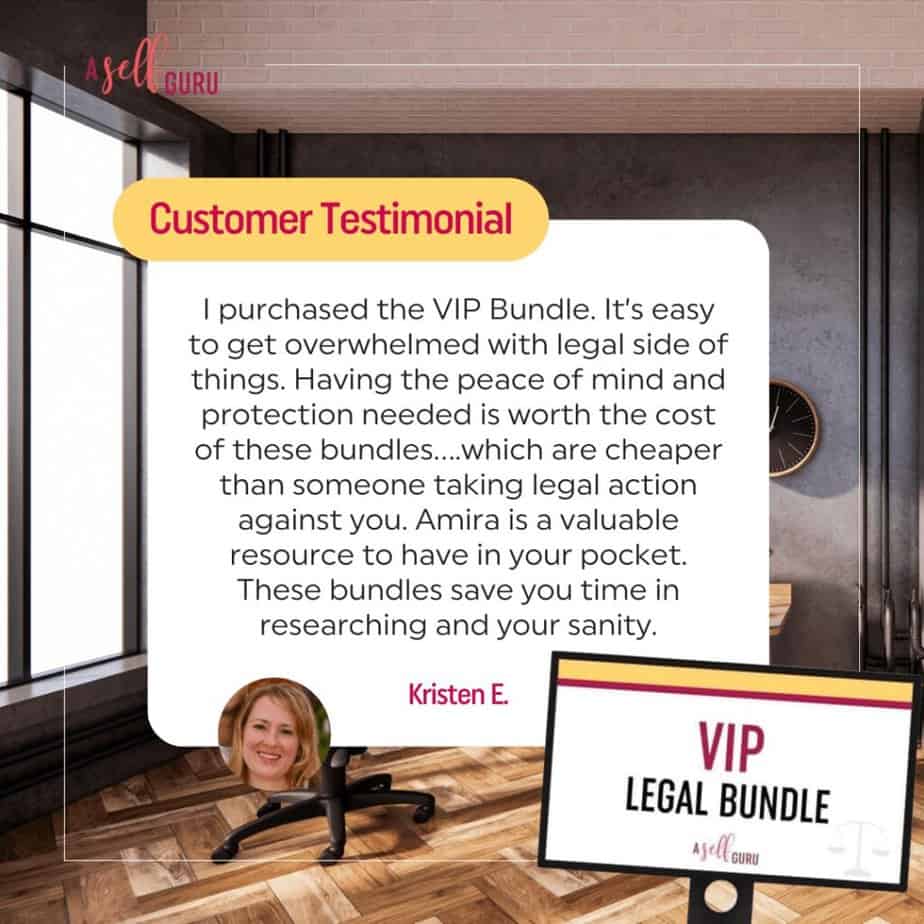 Siri for Apple Users and Hands-Free Help
Siri is a virtual assistant software that is integrated with Apple devices. It is a very popular program that is used by many people around the world.
One of the best features of Siri is that it allows you to ask questions and get answers without having to type anything. All you have to do is speak your question and Siri will do the rest. This makes it a very convenient software to use, especially if you are using a device with a small screen or keyboard.
Another reason Siri is a great virtual assistant software is that Apple integrated it with other apps and services. This means that you can ask Siri to do a variety of things, such as make a phone call, send a text message, or play a song. The integration also makes it easy to use Siri with other apps, which makes it a powerful tool.
Overall, Siri is a great virtual assistant software because it is easy to use and has many features. Siri also has a fun, quirky personality that will keep you laughing!
Luciano Colos, Founder & CEO, PitchGrade
Later for Excellent Support on Your Social Media
Every business has to use social media platforms to promote its products and services to its target audience. Some time ago, I came across later.com and it veered my life in the right direction and reclaimed my time.
It is my all-time favorite social media scheduling tool as you can schedule to publish your content ahead, and it would automatically release without you bothering over it.
You can use it as your Instagram, Facebook, Twitter, and Pinterest planning tools. It helps you in validating data to make good content.
Furthermore, it also has a free plan to try out, which includes Instagram analytics, etc.
But if you purchase a starter or another advanced plan, you would get different cool features like hashtag recommendations, Instagram story planning, and tips on the best period to post on Instagram, etc.
First, try it out and see if it is suitable for you, and then you can purchase other advanced plans.
Jason Vishnefske, President, Santa Barbara Chocolate Company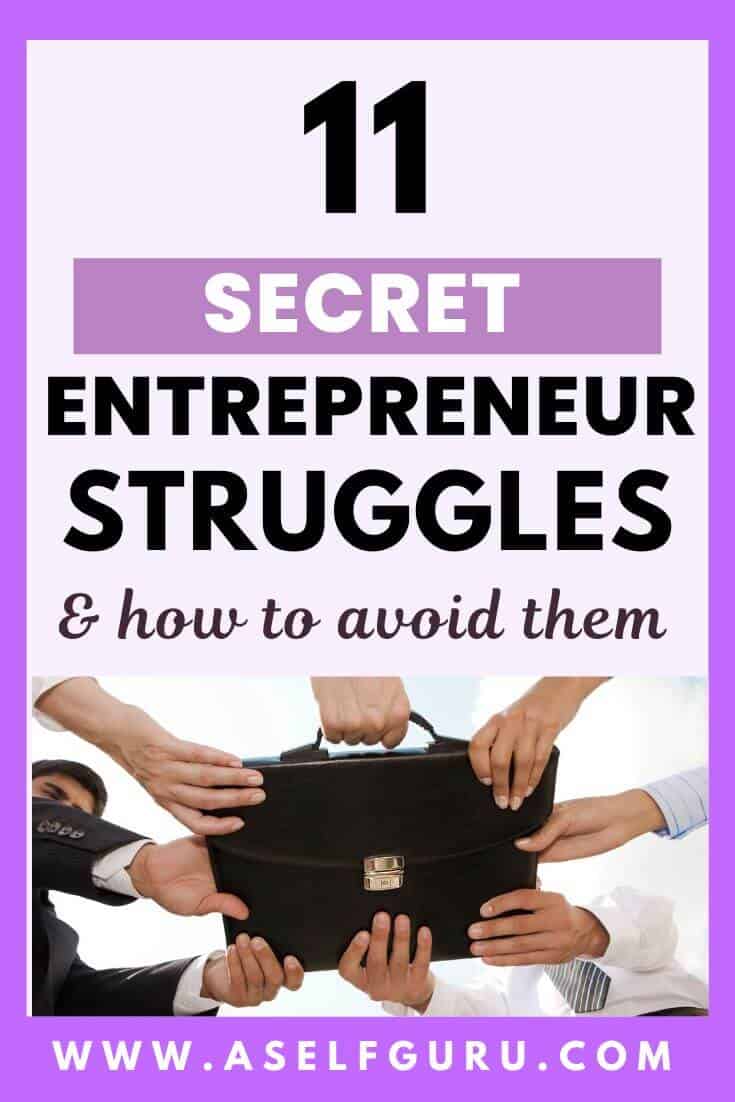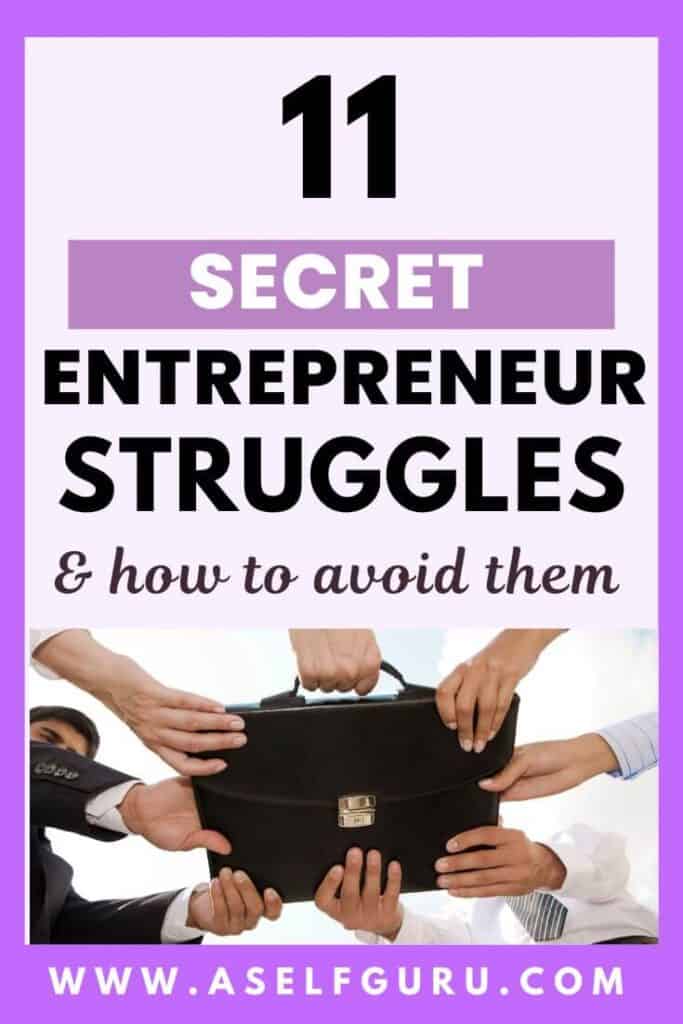 Bonsai for Tracking Invoices and Estimating Taxes
There are many different virtual assistant software in the market, and they built all of them with different purposes. So picking one is difficult. Since I have heard more about Bonsai and its services, I would like to talk about this virtual assistant. It offers everything you need to grow, enhance, and improve your business.
Bonsai empowers enterprises with effective project management services. It also sends important documents like invoices from customizable templates and keeps track of tax expenses. Here are the reasons that make it the best virtual assistant software tool.
Yogesh Kumar, Digital Marketing Manager, Technource
Related Post: Need gift ideas for your VA business? Try these 50+ gift ideas! 
Dropbox Sign (previously Hello Sign)
In addition to DocuSign, you can also use Hello Sign for electronically signing documents.
Dropbox is another virtual assistant tool that works for Mac and PC.
It is one of the most versatile tools among all the other virtual assistant tools. Dropbox does not require any installation as it works standalone on your computer.
Not only that, Dropbox allows you to share your documents with other people by simply dragging them into a folder. In addition, it will automatically sync up any changes whenever you make any changes to your documents.
Talking about legal documents and contracts, are you making these 13 expensive legal mistakes?
Watch the video below (and subscribe to my channel here).
Microsoft Word Dictation for Capturing Speech to Text
Typing can take a lot of time. Using the Microsoft Word dictation feature is a great tool that I have fallen in love with.
You can press the button and begin talking. The button is at the top of your menu ribbon.
You can get all your thoughts out on paper and can also use the dictation feature to read the information you have typed to get the feel and understanding your reader will receive.
This feature saves time, and it is great for people who need to type speeches. You can time how long it takes for the dictator to read your presentation to give you an idea of how long your speech is.
You will get a feel for the flow and how to best determine the changes you need to make. I like working smarter, not harder, and this feature will become one of your favorites.
You don't have to use a headset either. The microphone on your computer picks up your speech. Try this tool and get more done in your workday!
Beth Smith, Owner, Thriving With Resilience
Time Doctor for Effective Time Tracking
Time Doctor is an effective time-tracking tool that helps you to easily manage your work and make more money.
It's the next best thing that automatically tracks the time you spend on each task for you, so you can focus on getting things done!
And it also provides reports and statistics about how much time you've been spending on different projects, tasks and clients. The best thing about time doctor is that it's easy to use and helps you to stay on track with your work so that you can achieve your goals faster.
Tailwind for Social Media Management tools
Tailwind allows you to schedule and post on social media accounts for clients – you can use it for posting on your Facebook page, Instagram, and Pinterest. It also shows you the best time to post on social media.
They have a paid plan but you can try Tailwind for free here!
Slack for Working Together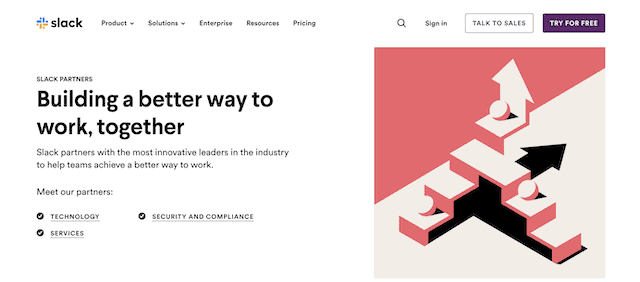 Slack is a great virtual assistant tool because it allows you to collaborate and communicate in real time without having to rely on emails or other outdated modes of communication.
From sharing files, to discussing ideas and projects, Slack makes working together much easier.
The app also integrates really well with other tools that we use every day – like Google Drive or Dropbox – which helps us stay connected in a constantly moving workspace.
DocuSign for Electronic Signatures
DocuSign is a virtual assistant software tool that is used for signing documents and conducting transactions electronically.
The software can be used by business people, legal professionals, institutions, and virtual assistants who conduct a lot of electronic transactions.
Compared to other methods of transaction processing such as mailing or faxing documents to each other, digital signature makes the process faster and more convenient.
As a virtual assistant, you'll need DocuSign to have your virtual assistant contract template signed electronically by your client.
One aspect that sets Docusign apart from other eSignature platforms is its emphasis on security and compliance.
Docusign enables users to sign documents that are legally binding according to the laws of their country. For this reason, it is often used by business professionals and lawyers.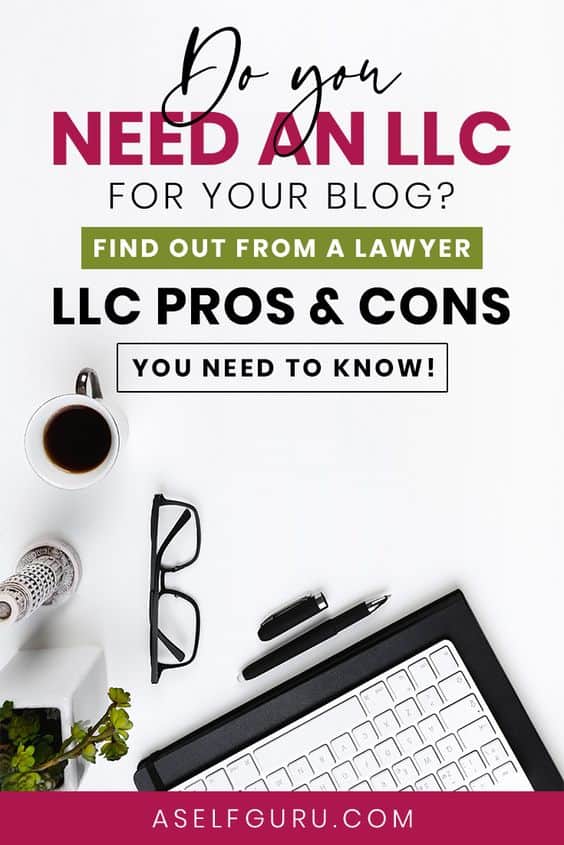 LastPass as Online Password Manager
Lastpass is another tool that virtual assistants will need to know about.
It is an online password manager that will securely store your passwords and login information for all of your accounts, such as email and social media.
This software can be accessed from any computer with an internet connection, so if you find yourself without access to a certain device, you can still log in to that account via this program.
Final Thoughts on the Best Virtual Assistant Apps and Software Tools
We went through lots of great virtual assistant software tools, the best virtual office assistant software, some of the free virtual assistant team management software out there, and some advanced virtual assistant scheduling tools to post on social media.
Save this post for future reference.
Comment below and let me know which one is your best virtual assistant software.
And before you go, is your online business legal? Make sure to protect your VA business with this Freelance legal bundle.
Read this post to see the three legal mistakes many bloggers and entrepreneurs make and how to fix them. You don't want to risk getting fined or worse yet, sued because you didn't protect yourself legally.
Listen to some of the 30,000+ entrepreneurs I've helped over the past few years with my customizable legal templates.
As a business lawyer, I know exactly what you need to protect your blog and business and as a blogger, I understand how the legal aspect can be so confusing. Check out my helpful legal templates today to make sure you fully protect your business.
You can read the hundreds of 5-star reviews my customers have left me here. Sign up for your free legal guide below:
RELATED POSTS ON BEST VIRTUAL ASSISTANT SOFTWARE
You'll find my most helpful blog posts and videos on my legal tips page for more answers to your legal questions.
Here are some other helpful blog posts related to growing your blog and business to the next level.