So, you've finally decided to start a blog. Congratulations on taking that big step. Starting a successful blog has helped me live a lifestyle that I could only dream of before. I made over $70,000 last month. That's crazy, right?
This kind of income also gave me the courage to leave my six-figure lawyer job and fulfill my dream of being a full-time blogger!
And I want the same for you!
But you're probably curious about the best blogging tools and resources I use to run my seven-figure business.
That's a question I hear often, so I decided to write a blog post on the most essential blogging tools for beginners that will help you start a profitable and successful blog.
After reading this blog post, you'll understand what are the best tools including the best free blogging tools you need to run your blog the right way.
Before we get started, watch this video to learn the secret 11 best blogging tools I recommend for beginner bloggers (and please LIKE the video and SUBSCRIBE to my YouTube channel):
What Equipment Do You Need to Start a WordPress Blog?
You may not realize it, but blogging is a lot of work. I actually started my blog in seven days while still working my day job as a lawyer.
There's always something to do or learn, like keeping up with the social media platform changes, writing blog posts that rank on Google, and managing a business.
So, taking some good blogging courses helps you learn the major aspects of blogging and prevents you from making newbie mistakes.
Let's look at the best blogging tools for beginners that will make blogging easier and less stressful.
Blog Hosting Tools and Themes
The quality of your blog hosting is critical to your blogging success. Many new bloggers choose to do it for free, which sometimes means using a free domain name and free platform like Blogger or Wix to develop their blog.
I strongly encourage you to get a self-hosted WordPress website instead of a free blogging platform. That's WordPress.org, not WordPress.com.
You are very limited to what you can do with a blog hosted by someone else. It can even affect how you optimize and make money from your blog.
If you must choose a free platform to start, then make sure it's a free WordPress.com website. That's the next best thing to a self-hosted site, and you can still use the helpful WordPress plugins that make life easier for bloggers. I highly recommend this WordPress plugin to speed up your website because you will lose visitors if you have a slow website.
Here are the hosting services I recommend:
You'll also need a good blog theme, and this is one place where a free choice will suffice. However, the paid options allow you to further customize your theme, which is very useful when designing and changing your blog. Here are the 3 main themes I recommend:


Social Media Marketing Tools For Bloggers and Small Businesses
As content creators, social media accounts are critical to your success because they are how you extend your reach. You should only be involved on one or two social media platforms at first, as managing more than that can be overwhelming, particularly for beginners. The good thing is that it can be done easily for social media marketing.
Many blogging Facebook groups have share threads. You can link to one blog post and share, comment, or promote your blogs in other ways on certain days of the week.
Make sure you join my Facebook Group for bloggers and entrepreneurs. I have different share threads every day.
I recommend the following social media tools:
Social media channels are important tools, but you don't want to waste huge amounts of time on them, and that's very easy to do.
Email Marketing Tools
After you start your blog, one of the first things you'd want to do is start creating an email list. You can share affiliate links with your mailing list and new posts as you publish them. Don't keep your entire business on one platform like a social media channel because things constantly change.
You may be great one day, and the next, the algorithm changes, or you get suspended. Then you've lost everything for good or it may take a while to get back. But your email list is yours!
Create a freebie that solves one pain point for your audience and is a quick win. Then sign up for an email marketing service provider (ESP) like:
While I love these, I switched from ConvertKit to Kartra because Kartra is an all-in-one platform. You can manage your business all-in-one spot instead of having multiple services. Also, you can build sales pages on Kartra and build and email your list there as well.
Click to watch the video below where I show you the inside of my Kartra dashboard (+ receive 5 special bonuses from me!)
Email marketing has many benefits, but this is one area where a course on the topic can really help you. My friend Chelsea has a great email marketing course that will teach you everything you need to know.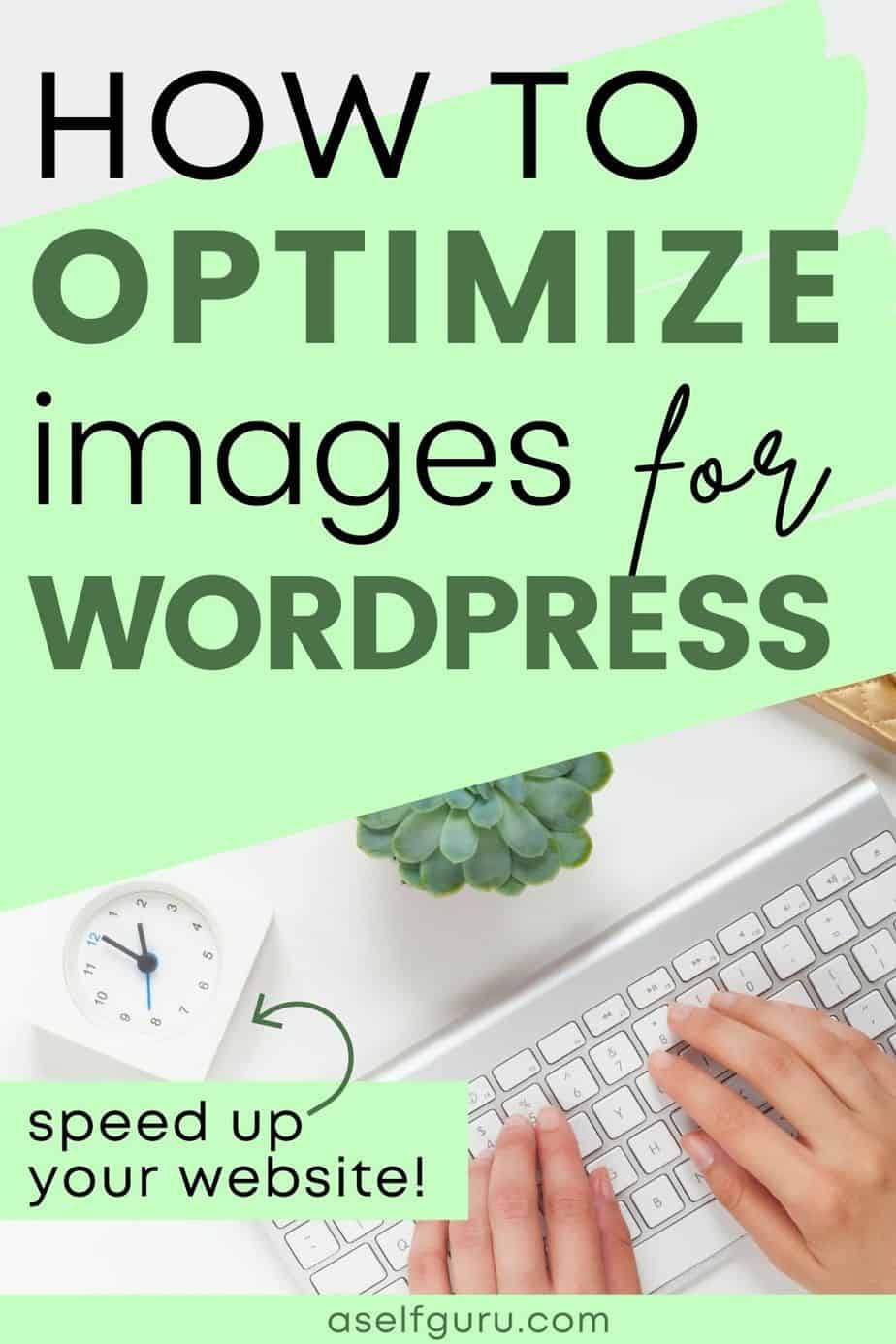 Blog Writing and Editing Tools
Obviously, writing good blog posts is a critical part of the process. I have various tools that can help you write professional blog posts and edit them with ease.
So many of you emailed and thanked me for sharing this incredible tool to produce content faster in your biz.  This is my favorite blogging tool with many extra features that will blow your mind. It gives me new ideas for everything without putting in the hard work or wasting time.
You have to try it for free if you haven't already by simply creating a free account.
Many business owners don't want to reveal their secret tips or tools but not me!
When I find something that truly helps my business in a big way, I share it with you openly!
THIS TOOL can write Facebook ads, Google ads, copywriting frameworks, emails, landing page copy, and more. It has SO many advanced features.
• Save time by enabling AI to write high-converting copy
• Get a wide variety of marketing content with just one click
• Stop wasting your time on tedious and overwhelming tasks
• Increase ROI on your ad campaigns
• Write more content in hours than you would in months
You won't have to mess around writing copy anymore, because you can do it with this tool instead.
Click here to start your free trial!
Grammarly is one of the best blogging tools for beginners because there is a free plan. But the paid version is awesome and worth the price. Grammarly premium is a little expensive, but when you see all the great features, you'll understand why.
The Hemingway App is another great tool for bloggers and entrepreneurs, and best of all, it's free! It has some of Grammarly's free features, but one important feature is readability.
The general consensus is that blog posts should be written to the 8th-grade reading level. This tool tells you exactly what reading level your article is and also finds phrases that may have a simpler alternative, especially if the sentences are hard to read.
CoSchedule's Headline Analyzer is another free tool, and it helps you with writing better titles for your blog posts. It tells you what words you need to change or add to make your sentence better. It's an important app because creating a catchy title that encourages clicks is key.
This paraphrasing tool is also awesome to help you write better.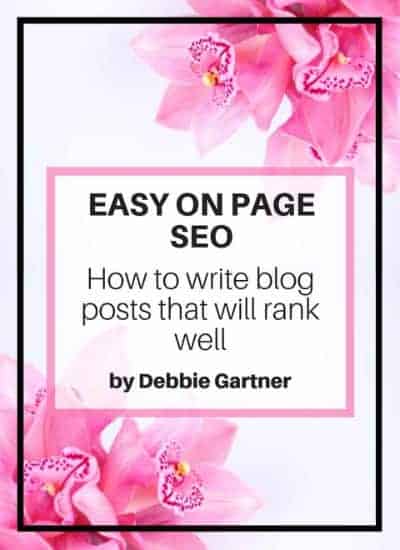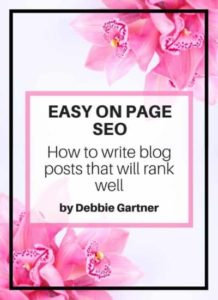 SEO Tools For Beginner Bloggers
SEO Tools
My advice is to start working on your SEO as soon as possible to make sure your blog posts start ranking in search engines. I didn't and totally regret it now. You don't want to make these serious blogging mistakes.
SEO is one of the best ways to get the right type of traffic to your blog. I encourage you to take a course from an expert. You'll also want an expensive keyword research tool like KeySearch.
Here are the best tools and courses I recommend to help you will SEO. There are some free options below too.
SEMrush– SEMrush is a comprehensive keyword research tool.
RankIq– I wish I had discovered this SEO tool in my first year of blogging; it would have saved me SO much time in writing blog posts that actually rank on the first page of Google!
KeySearch– One of my favorite inexpensive keyword research tools that's very robust.
Yoast SEO – Yoast is an SEO plugin that has a free and paid version.
Rank Math – Rank Math is also an SEO plugin that has a free and paid version.
Stupid Simple SEO – This is a full SEO course by Mike Pearson, and I highly recommend it to learn how to write blog posts that appear in Google search. He covers many additional features relating to SEO that you don't want to miss.
Easy On-Page SEO – This is an eBook on optimizing your blog posts for Google, and I recommend it too. It's less expensive, so many new bloggers buy it before a full course.
Pingdom – Pingdom is a site speed checker because site speed is important to the user experience and therefore critical for SEO.
Google Analytics – This tool provides the valuable website data you need to adjust and apply your SEO strategy such as page views and top pages to get better results.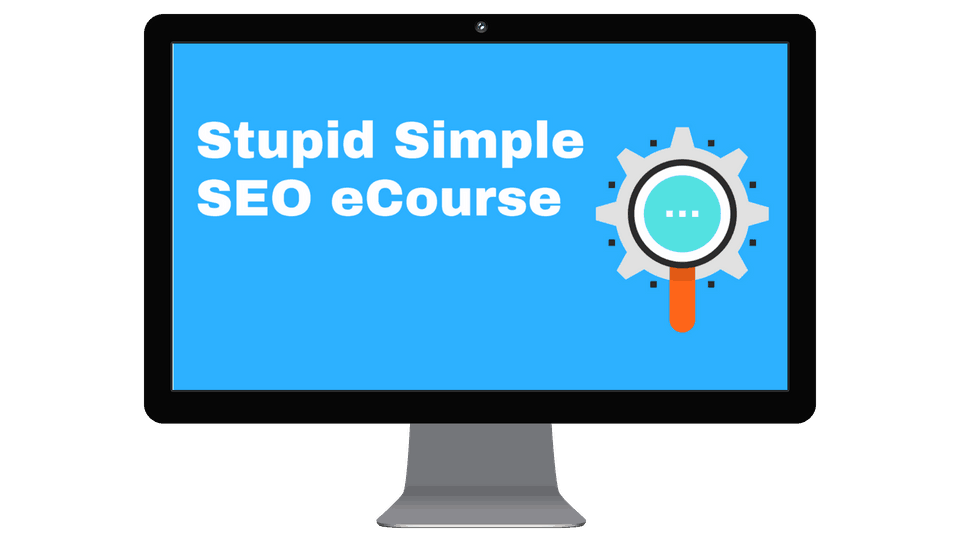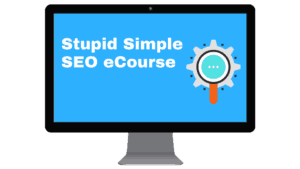 Design and Branding Tools
Creating a beautiful blog and social media graphics is really important. The right design and titles will invoke curiosity and draw people in to get traffic to your blog from your social media posts.
Also, paid stock photography is another great investment because after a while the same old free images get boring. This is a great way to get custom images for your blog. Plus, Pinterest is a visual search engine and pays attention to images. If the same image is used in multiple niches, it's hard for Pinterest to categorize it.
These are the design and branding tools I recommend in your blogging journey:
Canva– Canva is a drag and drop design tool that has a free and paid option.
PicMonkey – PicMonkey is also a design tool that's very popular.
Pinterest Templates – trust me, you'll need them for Pinterest! These are the secret to making my pins go viral, here are more templates in this blog post as well.
Social Media Graphics – 66 awesome templates for different social media platforms!
Creative Market Templates – These are Canva social media templates that make designing eye-catching graphics easier.
Short Pixel– Short Pixel optimizes your images, so you don't make your website slower with large files.
Unsplash – A free stock photography site with beautiful pictures.
Brand Clarity – This is a branding course by Kady Sandel.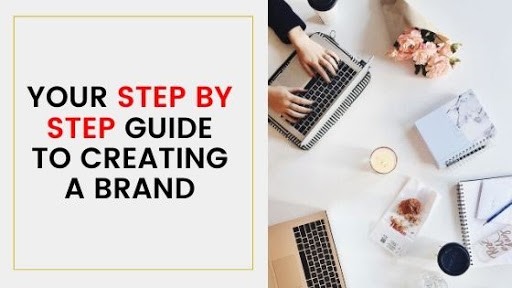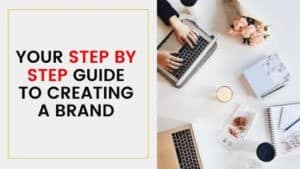 Productivity and Organizational Tools for Bloggers
Every content creator needs to keep track of their projects, and there are a variety of ways to do so. Project management platforms help you stay organized and thus more productive, so productivity and project management often go hand in hand.
There are apps like Evernote and Asana that you can take on the go to have full control over your own blog and even team members. Asana is better for teams, while Evernote works well for solopreneurs. ClickUp is another project management app that's even better because it also helps you manage your tasks as well, and this is critical.
Trello is another popular project management tool that some people even use for full-scale course launches.
All of the tools above allow you to save and attach files so everything you need is in one place, and this is huge for productivity. It cuts down on wasted time spent searching for the things you need.
At the very least, you want somewhere to house your files like Dropbox or Google Drive. Google Drive is great because you can organize your whole business there.
Over time you'll find you need places to house swipe files for your products, resource library files, social media graphics, and more.
Legal Templates For Bloggers and Small Businesses
Did you know that there are three legal pages your blog must have to protect your blog and small businesses legally? Many bloggers don't know about them, so you're totally not alone! Legal pages are one of the most overlooked resources and blogging tools for beginners. It's a wise and good idea to protect your blog legally from day one!
This is one of the important factors about your blog that you simply can't ignore.
Not having these pages is one of the most common legal mistakes I see online business owners make. Those pages are a privacy policy, terms and conditions, and disclaimer.
In case you don't know my story, I watched my father's business get sued for $90,000 by an independent contractor who worked for him. I vowed that I would do everything I could to make sure this didn't happen to other entrepreneurs, so I decided to become a lawyer.
I saw many other business owners suffering the same fate. We're so busy as entrepreneurs that we often neglect the legal side of our business, and this is probably one of the most important areas to cover.
But hiring an attorney is expensive, right? I know the legal consequences of not protecting your online business with the proper website legal pages. You could get sued and fined by the Federal Trade Commission (FTC) like these businesses.
Or it could be worse; you could get sued by your clients which would result in a long-drawn-out EXPENSIVE legal battle. I'm not saying this to scare you. I just want you to know how important it is to start your blog the right way – the legal way.
Plus, over the years, I've worked with over 30,000 business owners, assisting them in resolving difficult legal issues. As a result, I understand how devastating it can be for any business owner.
So the best part is that I've created easy-to-use, affordable legal templates for these three pages for bloggers and small business owners.
It only takes most of my customers around 15 minutes to customize them, and I provide clear instructions to make the whole process super easy and quick!
Don't rely on free legal templates to create these important pages because they do not cover everything needed.
You need legal pages drafted by an attorney, and this is much more affordable than hiring one. If you hired a lawyer, you would spend hundreds of dollars on hourly fees and time spent drafting the documents.
Whether you're a freelancer, blogger, or even a coach, you need the appropriate legal pages on your website. I've helped over 10,000 entrepreneurs protect their business, and I want to make sure you're blogging legally.
Listen to what some of my customers had to say about how they felt before and after they purchased my legal templates.
Since I created those legal page templates, I've created more legal templates for other aspects of your business. Included are the Guest Blogger Agreement Template, Affiliate Program Agreement Template, and many more. Don't forget to stop by the legal store for other vital templates for your blog.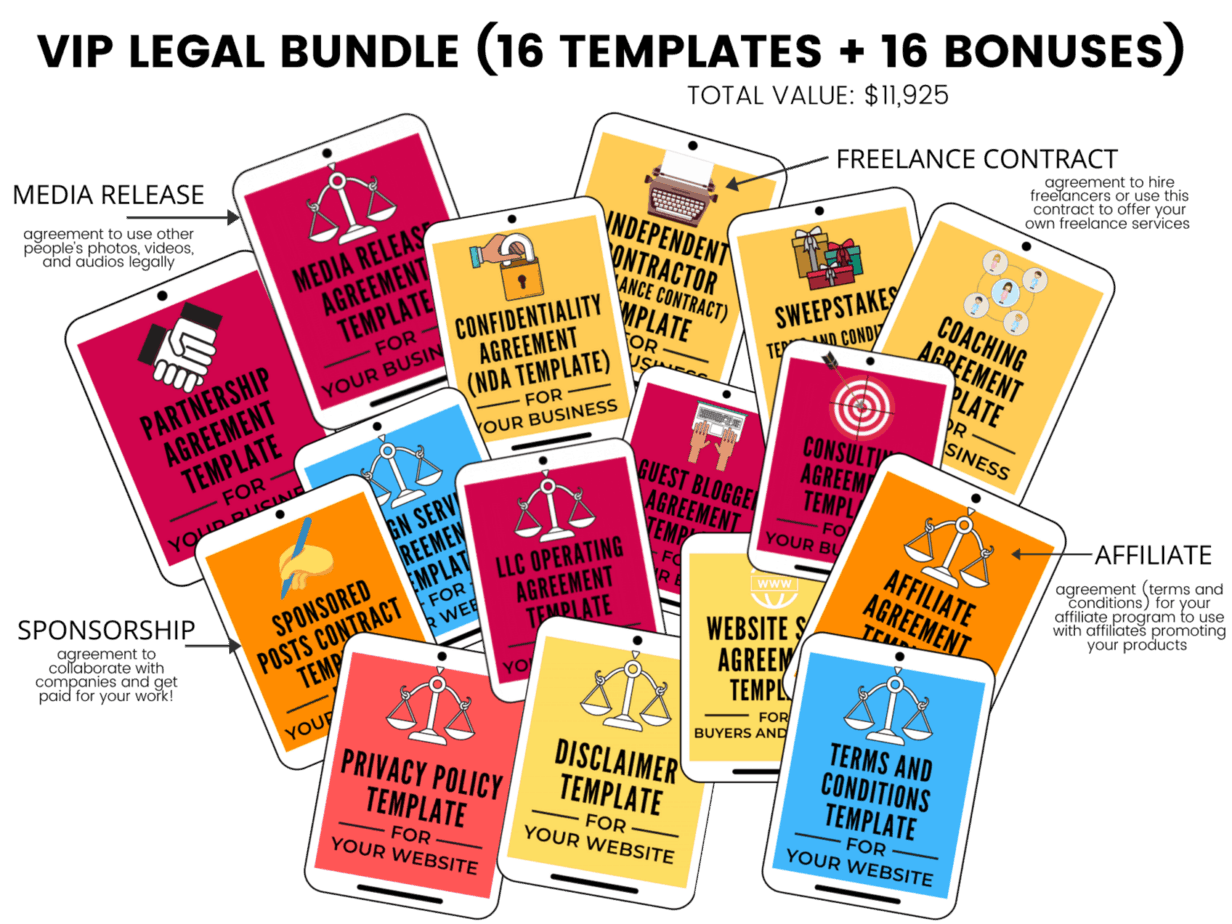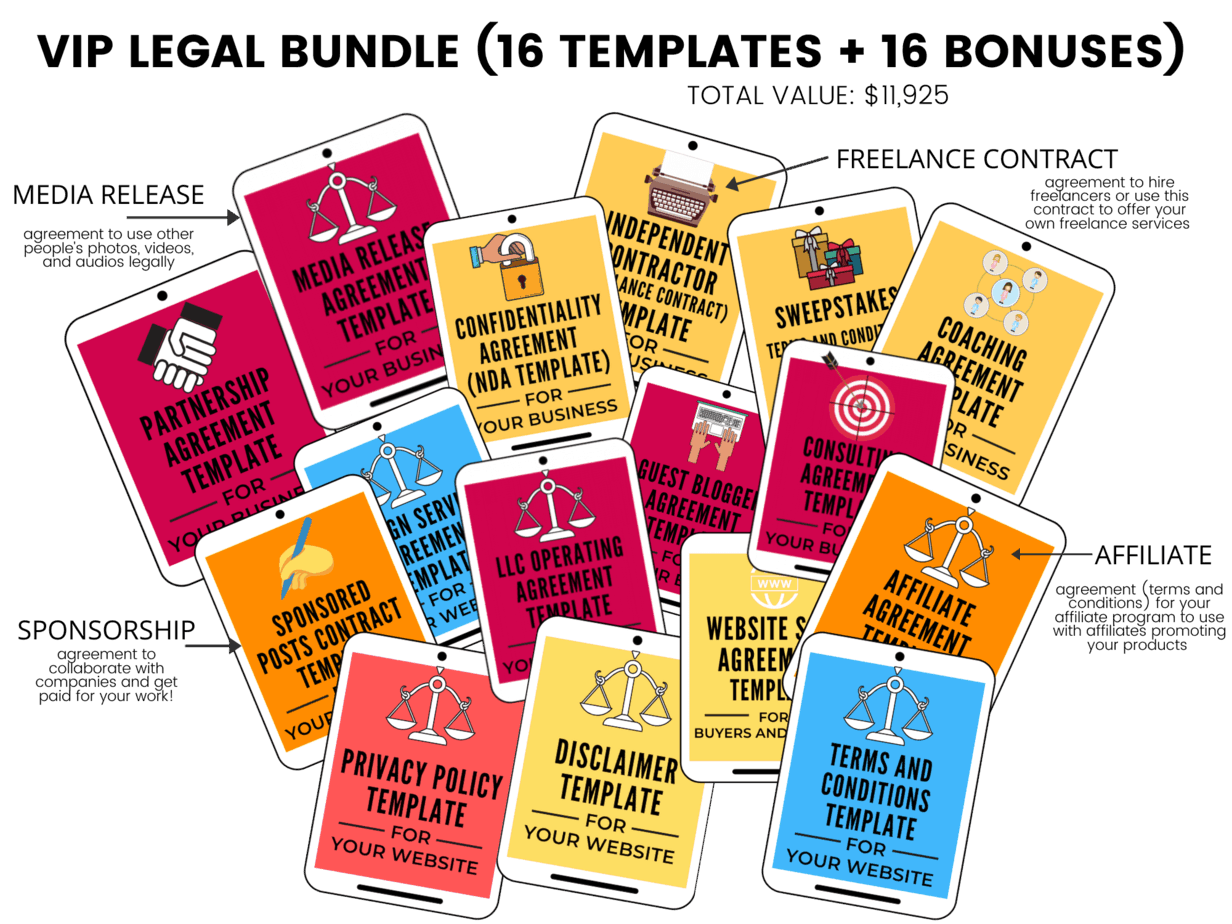 FAQs About Blogging Tools for Beginners
I wanted to take the time to answer more common questions I see new bloggers ask about the necessary equipment, tools, and best practices. Here are some questions I often get asked.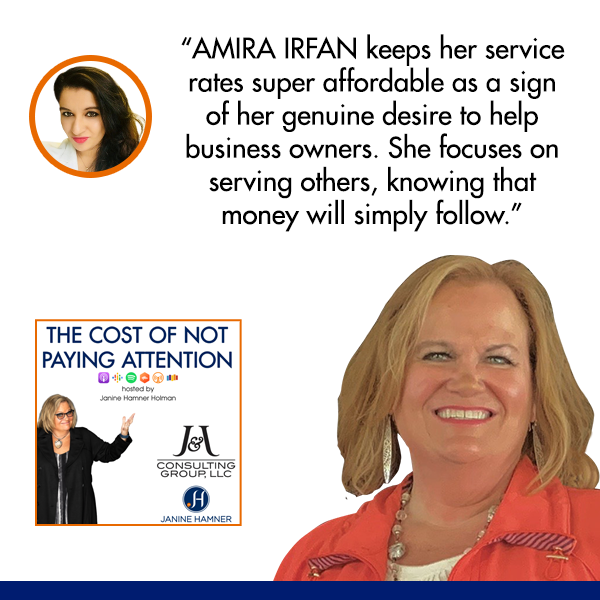 What is the Best Blogging Platform for Bloggers?
The best blogging platform for bloggers is WordPress, specifically a self-hosted WordPress website. The good news is that it allows you full control over your website as well as design and monetization.
You can also use any WordPress plugins you want to, which is a big deal because they make certain things easier like redirects, SEO, web page builders, disclosures, and more.
While it costs more, the benefits far outweigh the cost, and you have much more control over usage and data.
If you just can't afford it, the next best thing is WordPress.com. WordPress.com websites are hosted by WordPress itself, so you don't have to pay for your own hosting. But that also means you give up much of your freedom over your website, including third-party integrations, which will affect you greatly down the road.
You also can't install your own themes or plugins unless you pay for a higher plan, which can get expensive. Also, you don't have the option of finding less expensive web hosting.
So, if you plan on blogging for a while, it's best to invest in a self-hosted WordPress website than going with a free version.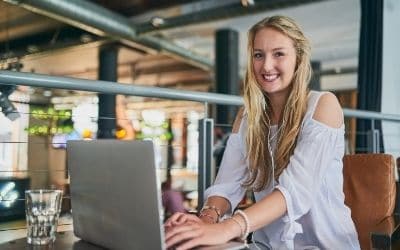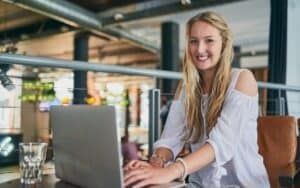 How Do You Start a Blog for Beginners?
It's really both easy and hard to start a blog. You simply need to choose a custom domain name, host, theme, and then set these things up, but a lot more goes into blogging. You'll want to start by reading two of my articles that I think you will find very helpful.
First, I shared my experience of how I started my blog in seven days while still working full-time. Also, this blog post on how much it costs to start a blog that makes money explains everything you need.
If you want the exact tools that I used to make $78,000 on my blog last month, check out the courses and tools I recommend.
What Equipment Do You Need to Start a Blog?
To start a blog, you really only need a good laptop or desktop computer. You can use Google docs in the beginning to write blog posts. But later down the road, you'll want to buy things for creating and editing videos and other advanced blogger duties. The blog post I mentioned above on how much it costs to start a blog explains other important tools that you may want or need.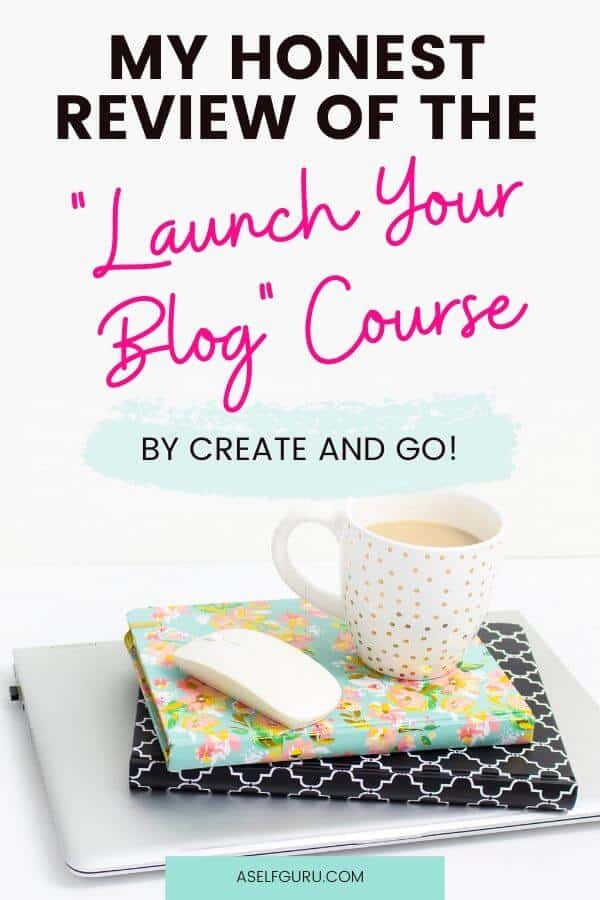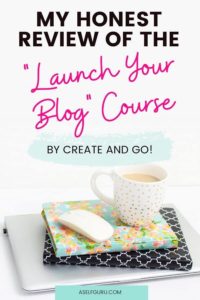 Final Thoughts on Blogging Tools for Beginners
Blogging truly is a rewarding career, and it gives you the freedom that no traditional job could. I love waking up every day knowing that I'm helping other entrepreneurs protect themselves and their businesses with my online store.
I recommend you learn the things you don't know about blogging, and sometimes that means taking a good blogging course for beginners to learn the different features such as affiliate marketing, search engine optimization, google trends, graphic design, google keyword planner tips, and more. You also need the right tools for success, and you will need something from every category listed above because there's simply not enough time in a day to try to figure out everything on your own.
If you are on a tight budget, you can bootstrap your blogging business in the beginning and add some of these tools as you go along.
LET ME KNOW IN THE COMMENTS BELOW WHAT SOME OF YOUR FAVORITE BLOGGING TOOLS FOR BEGINNERS ARE!
Related Posts to Blogging Tools for Beginners 
Are you wondering if you're blogging legally? Check out this legal tips page where I've compiled the most helpful videos and blog posts for you on a variety of business and legal topics.
Here are some more blog posts to help you grow your blog and protect your online business legally: