Whether you are a beginner or a professional blogger, you are bound to make some blogging mistakes in different ways.
Blogging is not a quick-rich scheme, and it takes some time to turn it into a successful online business.
I see so many bloggers making some really teeth-gritting mistakes – both new bloggers and well-established bloggers!
FACT: Blogging is about SO much more than installing WordPress, writing a few posts, and hoping for the best.
There are several other tasks involved in blogging like finding the proper niche, conducting proper keyword research to properly optimize your new post for SEO, networking with fellow bloggers, implementing the proper marketing strategies, and more!
Even though I made $78,000 a month blogging, I'm still guilty of making some of these blogging mistakes myself.
Blogging is a constant learning process and you are always improving your craft.
Fortunately, for you, I've kept a list of my blogging mistakes and important things, so you can avoid the same mistakes I made from day one and speed up your progress!
I've observed hundreds of other bloggers, and their blogging style, have read about their experiences, and these are the common mistakes they've made too.
Unfortunately, most bloggers make the same big mistakes early on—mistakes that can keep them from growing or even (yikes) lead to ugly, tragic lawsuits. 😨
Before we get into the 21 blogging mistakes, sign up below to find out the 3 CRITICAL legal mistakes you're probably making right now, and how you can make things right:
Watch this video to learn the 7 biggest most common mistakes new bloggers make and then you can read the rest of the blog post to learn the others! (please LIKE the video and subscribe to my channel if you are new to my blog).
Here are the worst 21 blogging mistakes and how to avoid them!
1. Not Having Legal Pages On Your Website Before You Launch
One of the biggest blogging mistakes I see new bloggers make is not having legal pages on their websites.
Legal pages are the foundation of blogs and websites. They make your website legal; in other words, your online business legal.
Legal pages are referred to as the privacy policy page, disclaimer page, and terms and conditions page.
These pages are crucial and you must have them in place before you launch your blog.
With these 3 legal pages on your website, you'll stay compliant with laws and protect your blog or business online with ease.
There are two huge blogging mistakes I've seen bloggers make when it comes to legal pages:
1. They copy legal pages from other blogs or websites online.
In case you didn't know, copying someone else's content is completely against copyright laws. By doing so, you are infringing on the copyright of that website and this can get you sued.
As a business lawyer, I never recommend you copy any of the pages or any blog content from other websites.
OR
2. They use random websites that generate free privacy policy pages.
I've actually audited quite a few FREE privacy policy pages as you can see in this post. This post also shows you why 50+ entrepreneurs like you DON'T trust the free legal templates to protect their online business.
The bottom line is that these free generated policies are too general and don't include the required legal clauses you need to ensure your compliance with all kinds of laws.
These free policies can't protect you and your business from legal issues.
So, what should you do?
You never want your hard grown business to get shut down just because of improper legal pages.
So you should invest in legal pages that are professionally drafted by an actual lawyer, which can give you 100% peace of mind and also protect your online business legally.
Being both a lawyer and a professional blogger, I know how hard it is to legally protect your blog. To save you time, I've drafted a Legal Bundle that includes all the legalese to protect you and your business.
You can grab my discounted Starter Legal Bundle here. I even included 9 awesome bonuses for you!
Here's a helpful video where I show you what legal pages you MUST have on your blog and why:
Here are some more posts I've written that discuss the importance of having the proper legal pages on your blog:

2. Copying Other People's Content, Images and Violating Copyright Law is a Huge Mistake
When you are new in the blogging world, you can be overwhelmed with so many tasks. You have to research keywords, write blog posts, create images, shoot videos, and more.
To make some of these daunting tasks easier, many bloggers copy images and media property from other blogs or websites without getting permission from the owner.
If you're doing so, stop immediately!
This is one of the top blogging mistakes I see almost every day.
You CANNOT copy other people's content whether it's blog posts, images, videos, or anything else. If someone has stolen or copied your content then send them this cease and desist letter.
You risk getting sued and will also end up paying THOUSANDS of dollars to the copyright owner. This happens all the time, and the last client I had made this mistake of grabbing AN image from Google and she ended up paying $8,000 for that legal mistake! 
There are a few ways in which you can avoid this blogging mistake. 
First of all, you can search for your desired images in "Google Images." Then, click on the "Tools" section and then click on "Usage Rights." You'll see a dropdown where a number of options are available to sort the images respectively.
That's difficult and I don't use or recommend that method.
Instead, I use Canva Pro. I get access to thousands of free images I can use for blog posts, Instagram, Facebook, and more. You don't even have to worry about giving credit to the owner when using their image.
Alternatively, you can source your images from stock photo websites such as Pexels, Pixabay, Unsplash, and more.
Read the terms and conditions of these sites to make sure HOW you can use these images legally.
But what if you want to use some person's photo, audio, video, or even a testimonial as part of your business promotions?
The best option then is to have the image or video owner sign a Media Release Agreement that allows you the right to use their media property legally. This legal template was also written by yours truly.
Learn all about a Media Release Agreement and HOW to use it in this post.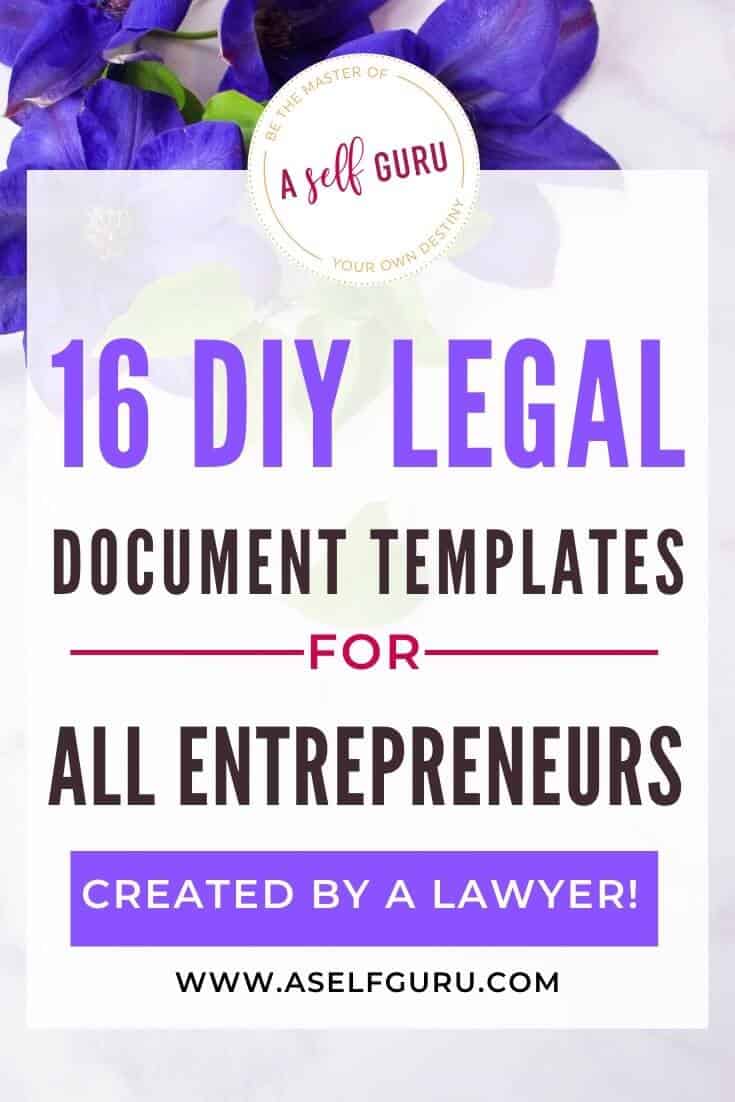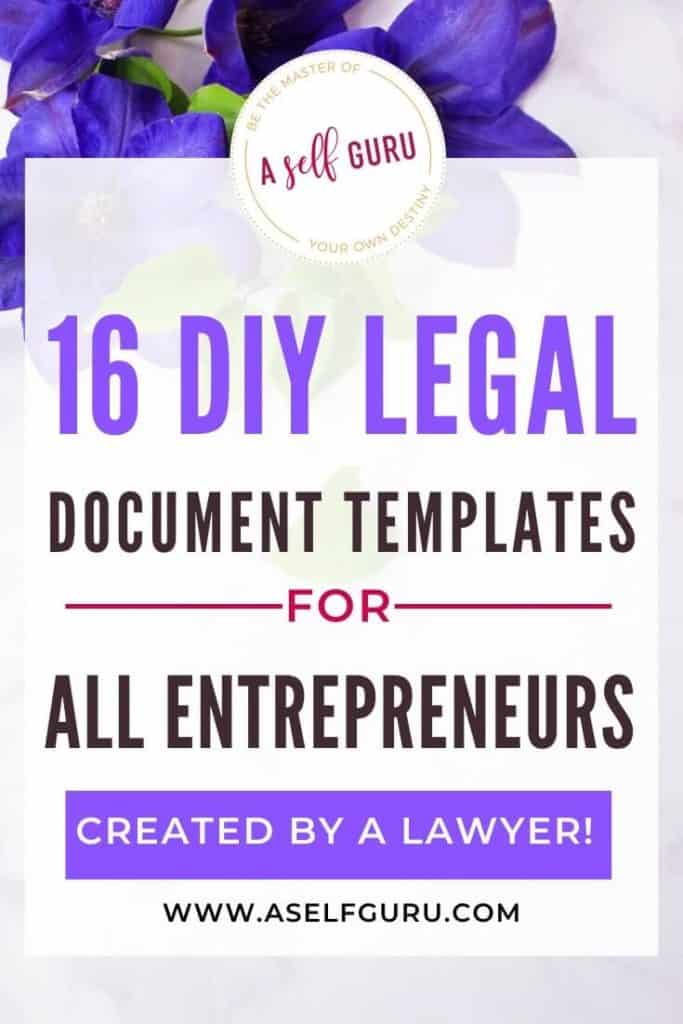 Sign up below to find out what other legal mistakes you are making in your business?
3. Not Investing in Blogging Online Courses and Wasting Tons of Valuable Time
This is the most common blogging mistake I've noticed so far.
People make the mistake of tapping into the blogging industry thinking they know everything there is to know about blogging or they spend countless hours trying to learn the business of blogging on YouTube.
I admit – there is tons of free information about blogging online. But, this free information often has missing pieces. You can waste 15 hours trying to learn a concept for free or you can buy a course from a pro blogger who teaches you everything you need to know about that specific topic in 4 hours.
I don't know about you but for me, TIME IS MONEY!
As a busy lawyer during the day, I certainly didn't have the luxury of time on my hands to WASTE my valuable time sifting through free content and getting frustrated in the process!
You can avoid this blogging mistake by:
Investing in premium blogging courses and eBooks created by successful bloggers (who have already achieved the blogging success you desire!).
These courses and eBooks are proven strategies to run a successful blog and teach you a variety of topics such as growing your email list, affiliate marketing, the art of writing, and more.
These courses and blogging tools are a goldmine! 
Keep in mind that not all courses and ebooks are created equal and you should not invest blindly. Do your research, read reviews, and make sure that the course is being taught by someone reputable. The last thing you want to do is to waste your hard-earned money on a course that's not going to help you.
I lucked out when I enrolled in the Pro Blogger Bundle course created by 6 figure bloggers, Alex and Lauren. The value they provide in the course led me to make $35,000/month from blogging!!
This is the first course I took to start and launch my blog in 7 days (all while working full-time as a lawyer) and then make $210,000 in my first year!!
Read all about it in this post.
Even though I'm a six-figure blogger, I still purchase various courses and ebooks so I can learn more strategies and business growth hacks the right way.
As I mentioned above, not all courses are created equal. This is why I've sorted through the best courses and eBooks so you don't have to spend money on something that's not beneficial for growing your blog.
I don't recommend every single blogging course I've taken. Only the ones that truly made a difference to grow my business.
Here is the list of Courses and eBooks that helped me make $78,000/month in less than two years of blogging!!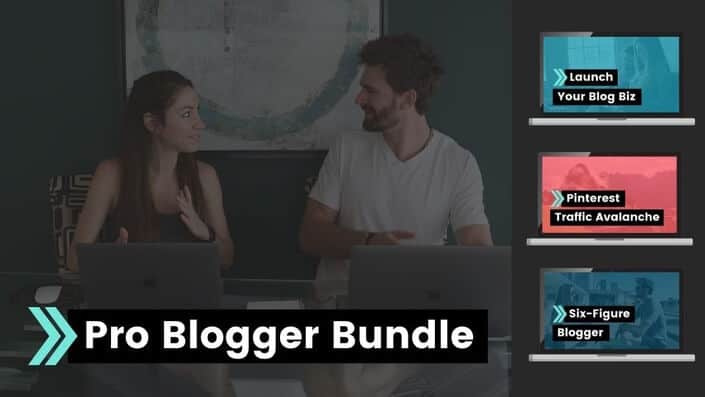 4. Not Having a Business Blogging Monetization Strategy
Now let's talk about one of the big blogging mistakes I see beginner bloggers make all the time.
I see many bloggers churning out new blog posts and new content WITHOUT having a monetization strategy in mind and they end up only making a few bucks within months. As a result, they think blogging is not for them and give up entirely.
Let me tell you – every business needs to have a proper strategy for monetization to build a profitable blog.
Blogging is no different. You have to have a proper monetization strategy in place to make money blogging.
There are tons of ways you can make money from blogging such as:
Ads
The best ad networks are Ezoic, Monumetric, and Mediavine.
Affiliate Marketing
Affiliate marketing is a no-nonsense monetization strategy where you can make 10 times more than what you can from ads.
Some great affiliate marketing networks include ShareASale, Amazon Associates, CJ, and more.
I also have a high paying affiliate program that you can join here. I offer a hefty 40% commission on everything!
Selling Your Own Products
If you have expertise in some specific area of your field, create a course, an eBook, or templates that solve your audience's problems.
When I started blogging, I noticed that lots of bloggers were struggling with not knowing HOW to legally protect their blog. That's why I created legal templates and that's my area of expertise now.
Check out my legal store for all the templates you need for your online and offline business.
Sponsored Posts
You can sign up for Tomoson or other sponsored post networks to land sponsored post gigs and increase your income.
Check out this course that'll teach you exactly how to land sponsored posts even when you are a new blogger.
Here's another great course that teaches you how to make $10,000 from sponsorships and how to collaborate with brands successfully.
Before you agree to write a sponsored post for a company, make sure you have them sign a Sponsored Post Contract beforehand. This will protect you in case they don't pay you or take advantage of you.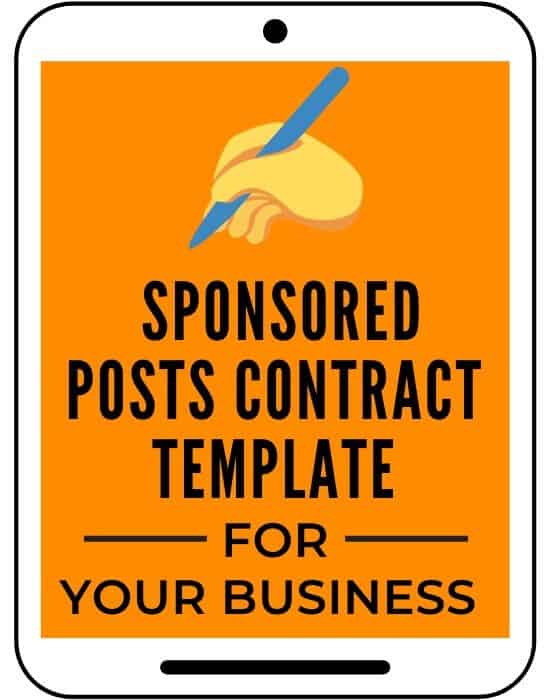 Freelancing
There are so many freelance gigs out there that can help you make a decent chunk of change. Some people do freelance writing. Others do freelance virtual assistant work. You can find a freelance job for almost anything.
This post teaches you how to start your own freelance business from home.
If you want to become a virtual assistant then here are 10 easy steps to start that business. You are still a freelancer.
If you end up doing ANY kind of freelance work, be sure to have your client sign a Freelance Contract before you start the work. This contract lays out the work you will do for them, payment methods, deadlines, and so much more to avoid legal disputes.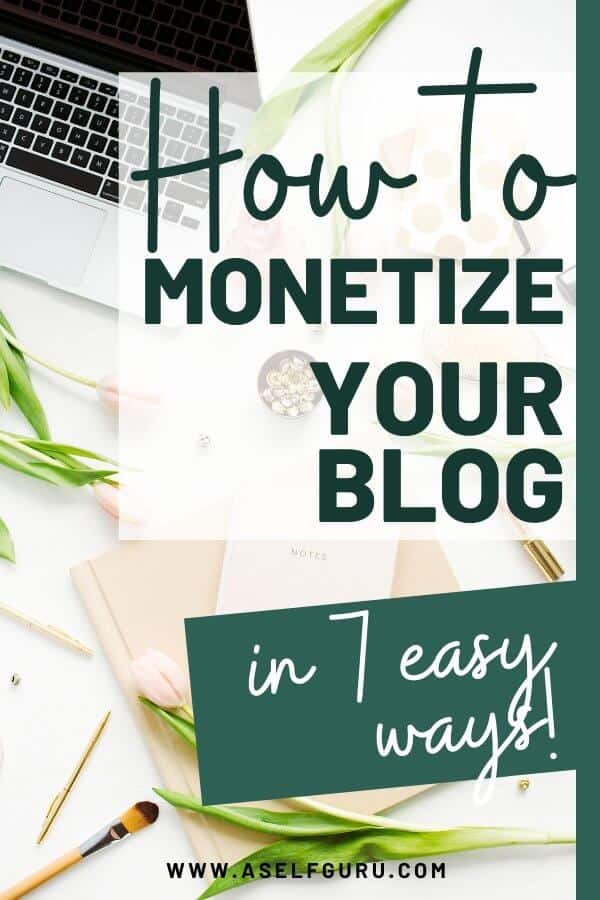 Related Post:
If you are wondering how do bloggers actually make money then this blog post will definitely help!
5. Having an Inconsistent Blog Post Writing Schedule
In blogging, you need to write quality content on a regular basis!
There are two major benefits of writing blog posts on a regular schedule:
First, the more blog posts you have, the more your blog ranks for keywords. As a result, your blog gets more visibility on search engines.
Second, fresh and quality content attracts more readers to your blog repeatedly. This is how this blogger was able to get 1 Million pageviews to her blog in her first year!
It's that simple. So avoid this common blogging mistake by creating a blog writing process and schedule that works best for you.
Whether you publish one blog per week or more, it doesn't matter as long as you are consistent.
If you are struggling to find the time to write blog posts then check this resource that I use to write blog posts faster!
Here's a tool I use now to create content 5x faster, and this will help you write blog posts within an hour! (you can try it for free here).
6. Not Publishing High-Quality Content
Blogging is hard work and publishing high-quality content (blog posts) is really important.
The first step is to create a well-defined strategy that includes understanding your target audience, defining the topics you want to cover, and creating an editorial calendar.
Once your strategy is in place, it's time to start writing blog posts.
When creating a blog post, focus on delivering value to the reader with content that has informative, educational, and inspiring elements.
Long-form content is preferred over short-form content because it allows readers to gain a deeper understanding of the topic they are reading about.
Make sure your blog post is easy to read by breaking it up into small paragraphs, using headings and subheadings, adding visuals such as images, videos and infographics, and including internal links to other relevant content on your website.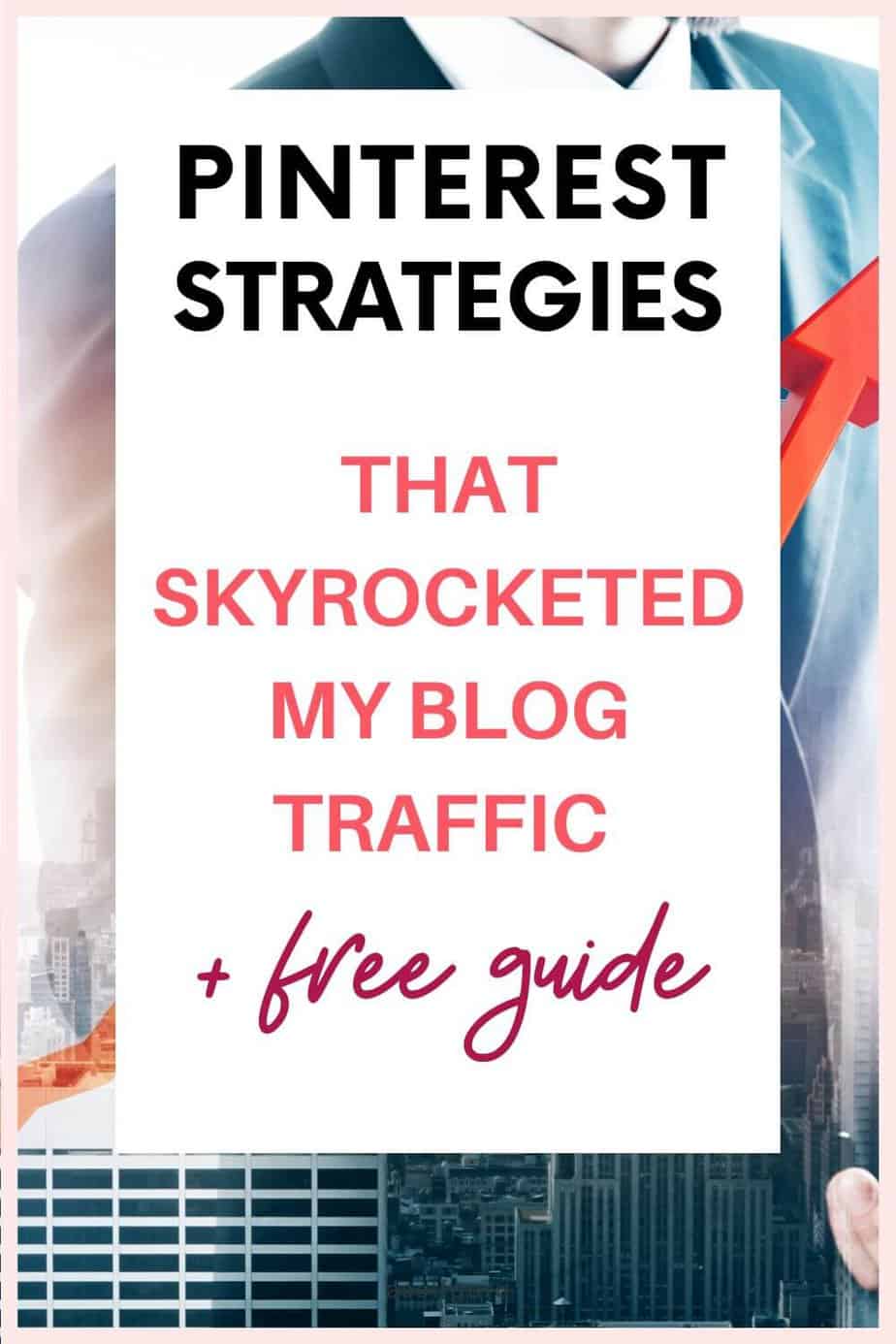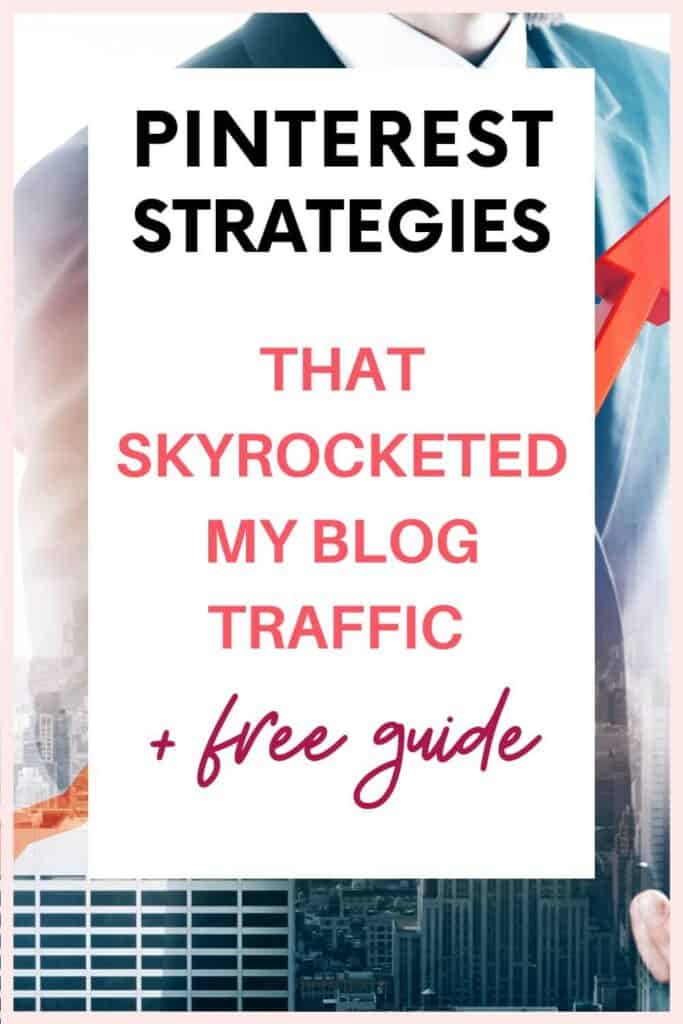 7. Not Updating Old Content
Content creation is a big part of blogging, and that requires updating old content with new information and ideas.
The good news is that this can be done by creating new blog posts, updating old content with more accurate or timely information, or even rewriting old content to make it more current.
Additionally, adding relevant images or videos to your blog posts can help make them more engaging and informative for readers.
Additionally, when updating existing content on your blog, you should take into account any changes in search engine algorithms, as well as trends in content writing and content marketing. You can use this tool to improve your writing skills or writing style.
The next step is to use the appropriate keyword research tools to ensure that your blog posts are optimized for search results.
By regularly updating content on your blog, meta description, readers will be more likely to return and you'll enjoy increased visibility from search engines.
8. Not Optimizing Blog Posts for Google Right Away
Who doesn't want to see their article rank on the first page of Google?!
SEO (search engine optimization) can seem like a beast to master so a lot of bloggers make the mistake of not learning SEO. But, once you get a better understanding of what SEO is and how it works, you'll realize that it's not rocket science.
It's all about incorporating keywords inside the post, in the heading, placing the proper keywords in the images, linking to other posts and pages, and more.
You can create the best content with good writing but the most important thing is learning SEO.
You can use this tool to make sure your article ranks in search engines. 
There are so many free SEO plugins available (like Yoast, Rankmath, etc.) to keep you on track while writing a blog post.
I use Yoast and it tells me where I need to place my keywords, what's missing, and more. This plugin makes my life so easy but it's not ENOUGH!
Implementing SEO can be overwhelming especially when you don't have the proper guidance about where to start and what to do.
There are lots of blog posts and videos made about SEO but they are pretty confusing. You can't afford to learn SEO from someone who doesn't know what they are talking about.
Investing in learning SEO from the very beginning is a great idea!!
When I first started blogging, I was completely new to SEO and I realized quickly that I needed to start learning it. Fortunately, my blogging friends recommended several SEO resources to me.
Here are the exact courses that helped me learn SEO without wanting to pull my hair out:
Here are some helpful blog posts I've written that will help you with SEO as well:

9. Not Using Pinterest to Drive Organic Traffic
Pinterest is an amazing social media platform for bloggers and entrepreneurs to drive much traffic to their websites for free. By not focusing on it, you are making one of the common blogging mistakes.
Pinterest is an image and video-based platform where people come to discover new ideas for literally anything in life.
These images are known as pins and the best part about Pinterest is that you can embed a URL (blogpost link or your product link) with each of the pins. People click on the pin and are then directed to the link destination.
The key to driving traffic to your blog using Pinterest is to create beautiful, click-worthy pins and create a strategy where you pin 25-30 pins per day.
Don't worry! You don't have to get on Pinterest 25-30 times a day to pin.
You can use a scheduler like Tailwind. This is an official Pinterest and Instagram scheduler that pins and posts on your behalf on a regular basis. It's a serious time saver!
Creating beautiful pins that people actually want to click on can be time-consuming.
Trust me – I used to spend 30 minutes designing a pin. Then I got smarter and invested in these Pinterest templates and I cut that time down to just 3 minutes. I can now make ten gorgeous pins in the time it used to take me to make one pin.
Related Blog Post
In this post, I show you exactly how I design viral pins for Pinterest in just minutes!
Pinterest can be a bit of a beast to master. I recommend you learn the strategies from Pinterest pros who drive hundreds of thousands of page views per month from Pinterest alone.
Yes, you can learn a lot from typing "Pinterest marketing strategy" in Google, but honestly, you will rarely find good strategies. Almost all the content is repeated with no fruitful strategies.
I invested in a course called Pinterest Traffic Avalanche. This course is full of golden nuggets and a rock-solid blueprint designed by Alex & Lauren who drive almost 300k page views from Pinterest alone.
Here are some posts I wrote about Pinterest that will help you up your game: 

10.  Not Focus on Growing Your Email List From Day One
Imagine this – you've grown your blog and your traffic from Google and Pinterest is increasing day by day. One day, you wake up and boom! You lost all of your traffic due to some algorithm changes.
Sounds devastating, right? What would you do?
You may lose your whole business by not having a backup plan.
What do I mean by having a backup plan?
You have to create an email list of your blog visitors.
If someone has opted for your email list, that means they like your content and are more inclined to read your posts in the future.
Your blog subscribers AKA your fans will be a solid source of traffic for you! That's why you need to focus on building an email list from Day 1!
Kartra is the email marketing software I use and love to create stunning email opt-in forms, email automation, and autoresponders.
Another email marketing software system that is loved by many bloggers is ConvertKit. I actually used it but switched to Kartra to save more money in the long run. You can read more about why I switched here. 


11. Not Using the Right WordPress Plugins
New bloggers make the blogging mistake of not using the proper plugins on WordPress.
You don't need to download a million plugins. Plugins can slow your site down!
Speaking from personal experience, only a couple of essential plugins are required to get the job done, such as
1. Yoast – for basic SEO purposes
2. Broken link checker – detects broken links
3. UpdraftPlus – to backup your blog so you won't lose the content
4. WordFence – for security purposes
5. Smush – image compressor
6. WP Rocket – for caching and increasing speed instantly because nobody wants a SLOW website!
12. Not Using Social Share Buttons on Their Website 
You wrote a great article and visitors are landing on your post. They loved the content and want to share the post with their community.
But, what if they don't find any buttons for them to easily share your post on their Facebook page or Twitter?
You'll end up losing tons of potential social shares, traffic, and new readers. 
You want to make it easy for your readers to share your content on various social media platforms.
You can install a sharing plugin called Social Warfare for displaying all the social media buttons on different locations of your blog. This is an easy way to avoid one of these common blogging mistakes.
13. Not Properly Disclosing Affiliate Links
Not disclosing your affiliate links in your posts or social media sites (if you're promoting them there) is an act of violating the laws set by the Federal Trade Commission (FTC). You could be fined a lot of money by doing so. You definitely don't want to make one of these blogging mistakes.
Disclosing affiliate links is one of the best practices in blogging. You are legally required to disclose affiliate links if you are going to use them.
Talking about disclosures, you also need to make sure you have an affiliate disclaimer on your website (which is different). A lot of people don't know about blog legalities.
Learn the difference between a disclaimer and disclosure in this post.
Here's a FREE video lesson for you on how to blog legally.
Grab my Disclaimer template here so you can make sure you're disclosing your affiliate links properly! This Disclaimer template includes these affiliate disclosures along with other disclaimers to protect you from lawsuits and legal violations.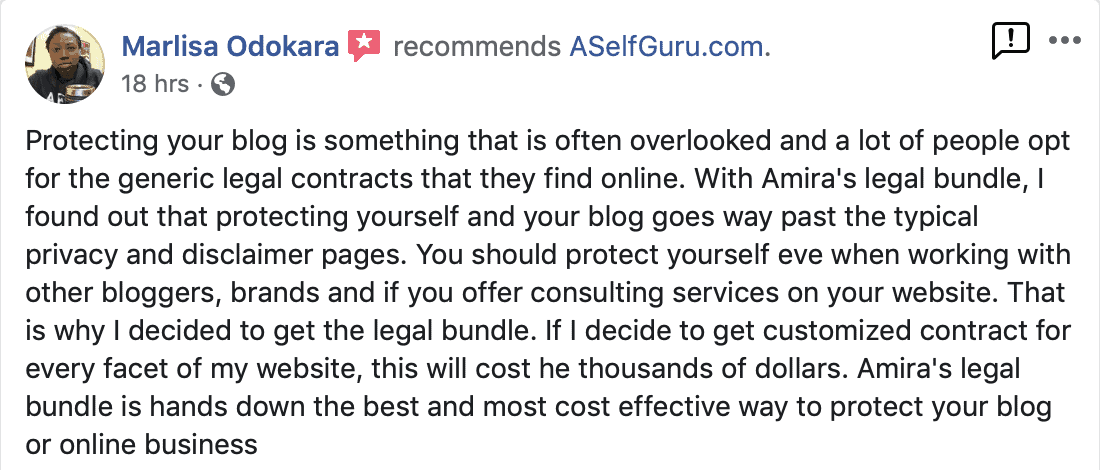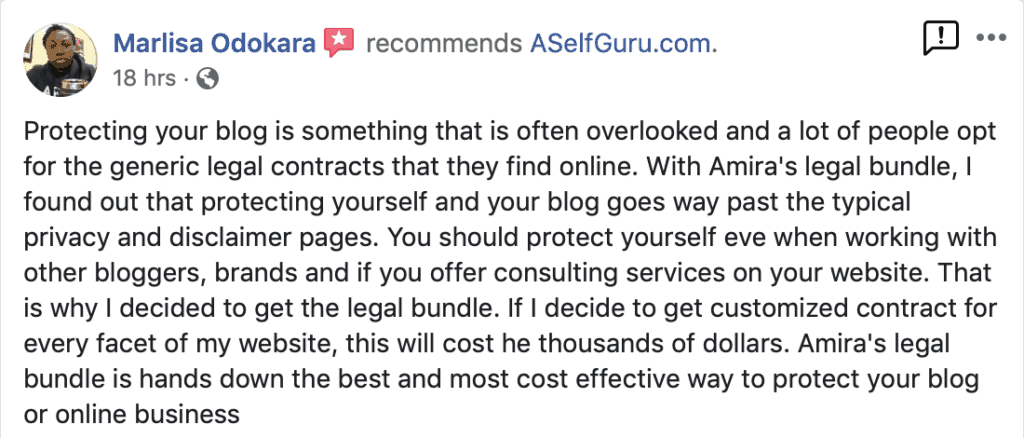 14. Not Using Google Analytics to See Your Stats and What's Working
Here's another blogging mistake I see often – not using Google Analytics or not knowing how to use it properly.
Most bloggers run away from installing Google Analytics on their blogs because they find this task so technical and scary.
Let me tell you, it's not as complicated as it sounds. This eBook will teach you how to use Google Analytics without any stress.
Google Analytics is a place where you can get to know deeper insights about your target audience like who they are, from where they are coming, their demographics, interest, and more.
Plus, if you want to apply for premium ad networks like Ezoic, Monumetric, and MediaVine, they have a minimum requirement of monthly sessions before you can join. You'll need Google Analytics to see how close you are to applying for them.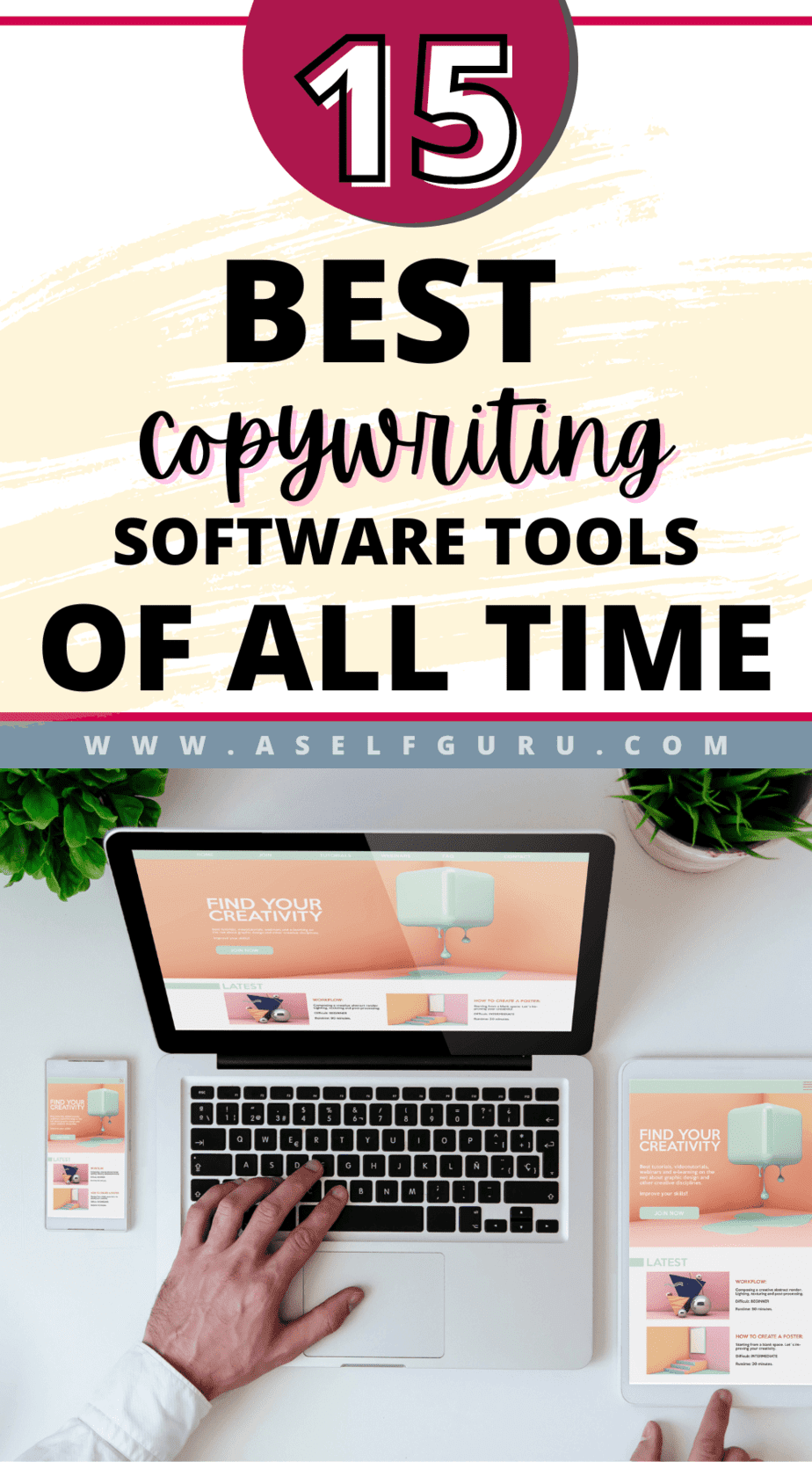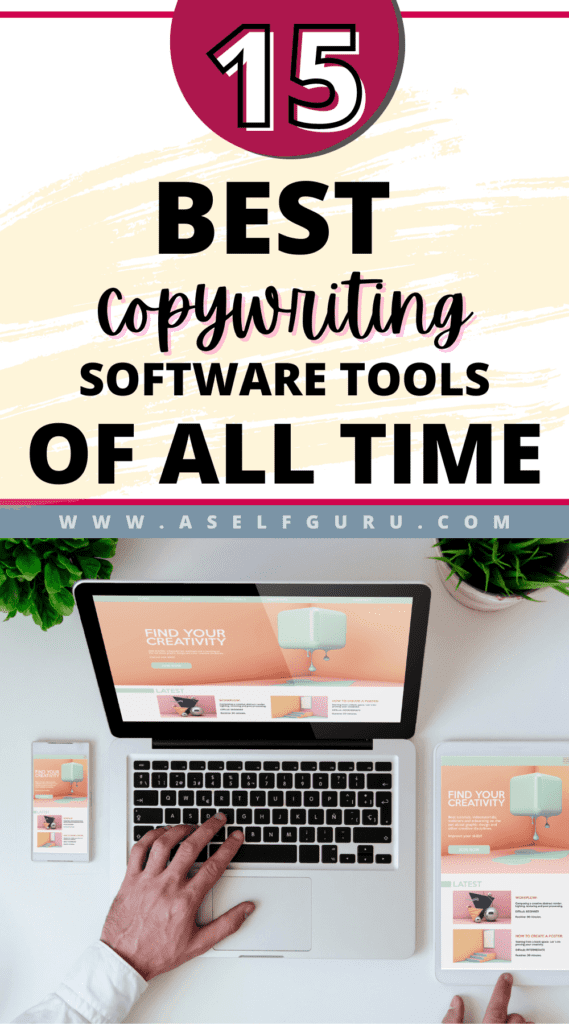 15. Not Compressing Images on Their Website
Do you know faster websites rank higher on Google?
Did you know that images take the longest to load on your website?
Compressing images should be your first priority before uploading them to your blog post.
I use tinyPNG tool to compress my images. It's incredibly easy to use and free!
You can also use a plugin like Smush, which also compresses and optimizes images on auto mode.
Don't make this blogging mistake of having large images on your website that will end up slowing down your website!
Also, this WordPress plugin is a must to improve your site speed and also compresses your images for you.
Here are 20 more plugins that will help enhance your website. 
16. Writing About a Random Topic 
A big mistake I noticed that many bloggers make is they change writing topics frequently. Make sure to have a clear niche.
Writing about a recipe on Monday, golfing on Wednesday, and then about fishing on Sunday is not a good idea to cater to your audience.
I just want to emphasize that you can't write about random topics and expect to have a well-established blog.
By this, I mean that if somebody is landing on your blog to find recipes, it is most likely that they expect more new recipes on their next visit.
By sticking to the same niche or topic, you can cater and build a loyal audience around your brand. This is also the best SEO approach to rank on Google as you are showing relevancy.
This is not to say that lifestyle blogs with different niches don't perform well. They can but you still need a content strategy in place that caters to your audience!
To learn about the most profitable niches for your blog, check out this post where I share the 16 most profitable niches for online courses.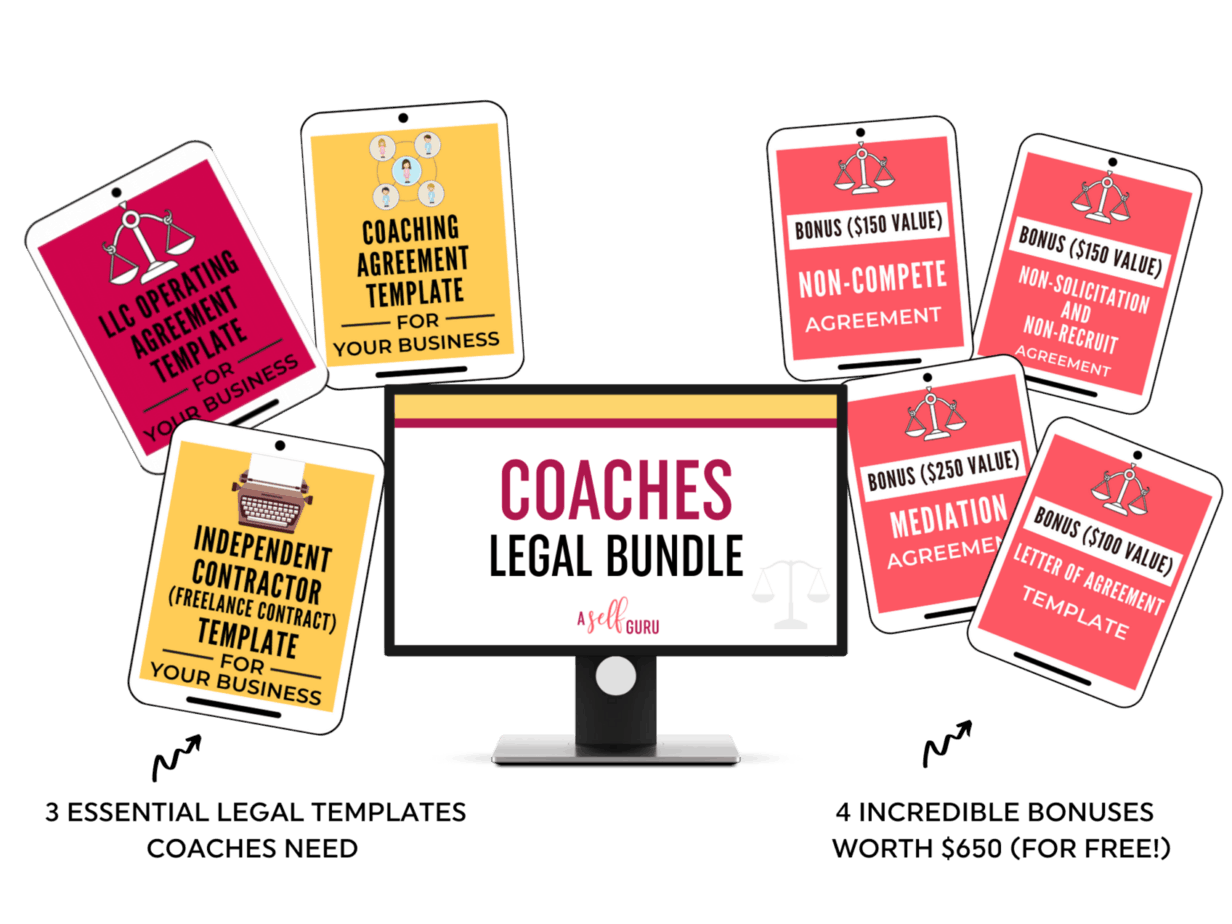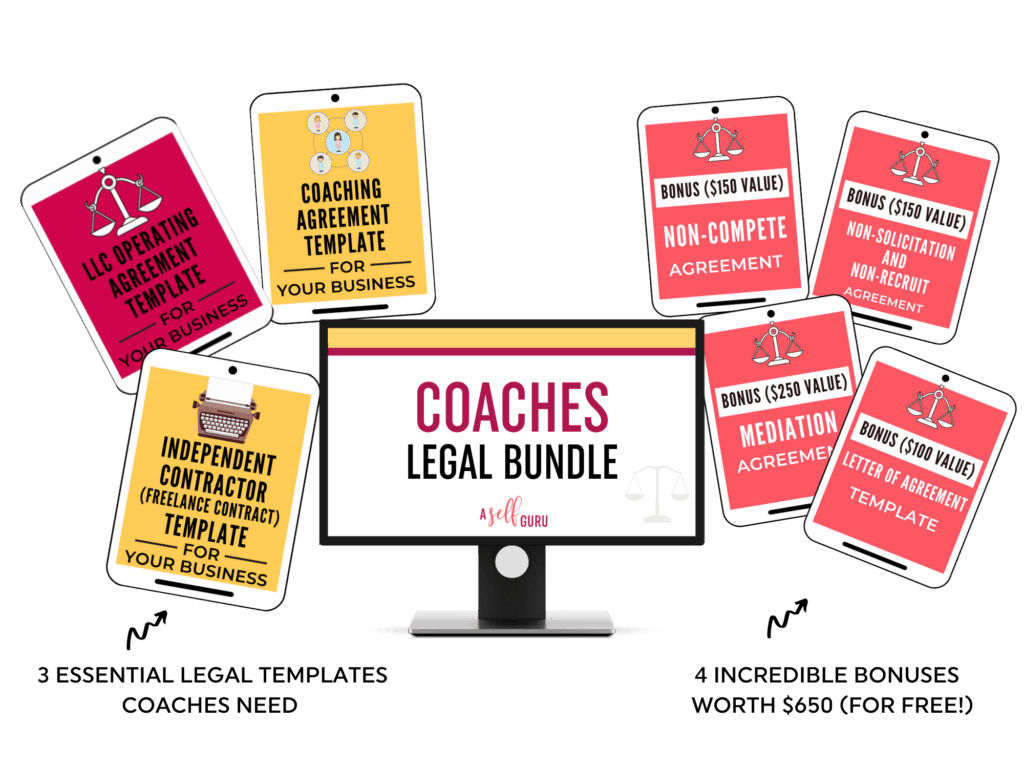 17. Not Using the Right Blogging Tools and Resources
A large percentage of newbies are afraid to invest in premium tools and resources for their blogging business. This is a really common blogging mistake.
If you are serious about blogging, you must invest in essential blogging tools and resources.
On the other hand, I've also noticed that many bloggers want to invest in the right resources but they're unable to figure out what tools and resources deserve their hard-earned money.
I'm going to give you a list of essential tools and resources that I highly recommend:
1. Tailwind: a Pinterest scheduler
2. ConvertKit: Email Marketing Software
3. Canva: Designing graphics (The Pro version is amazing and has lots of advanced features such as access to thousands of images!)
4. A beautiful and easy to navigate WordPress theme for your blog (also check these high-quality themes)
5. Legal Pages
Then depending on what you need help with at the moment, you'd need to wisely invest in some blogging courses to learn the tips and tricks from professional bloggers.
This is the only way I was able to maximize my limited time and make six-figures from my blog in my first year!
Here is my list of 50+ blogging tools and resources that helped me make $44,000/ month from blogging again!
18. Not Networking or Guest Posting on Other Websites
You can't be a lone wolf in the blogging world! Blogging is all about networking.
When you work from home, you can start to feel lonely. Hence, it's always great to make a few virtual blogging friends.
As you need them, they also need you! Don't be shy, step forward, and network with bloggers on social media like Facebook groups and Twitter.
One of the big blogging mistakes I see new bloggers make is trying to do everything on their own.
You can join my Facebook group here where some of the industry's top bloggers and entrepreneurs come together to help and share their learnings and achievements.
Plus, I also have daily share threads in the group so you can grow your blog and social media!
Guest posting on other blogs is also a good way to network with others.
Apart from networking opportunities, guest posting has a lot of other benefits as well. You get a chance to spread your voice to a new audience and you get to increase your brand awareness. Plus, you can build your backlinks and increase your domain authority.
Speaking of guest posts, I'm accepting high-quality guest posts on my blog right now. You can learn more information about the requirements here. 
If you are going to accept guest posts on your website, then make sure to use this Guest Blogger Agreement with your writers to avoid any copyright legal issues!
To learn more about a Guest Blogger Agreement and what could go wrong legally WITHOUT IT, read this post.
19. Not Using Premium & Responsive Themes
Another blogging mistake you want to avoid is using a free WordPress theme is a common blogging mistake made by new bloggers.
Free themes don't get regular updates and can crash anytime. Using such themes can cause you tons of trouble.
Not only that, but you also can't fully customize the appearance of your blog.
That's why it's a better idea to select a premium WordPress theme that's lightweight, responsive and gets regular updates.
One of the best WordPress themes is Elegant Themes. You can find so many beautiful and easy to customize themes here.
I also love these themes, which give your blog a real professional look! Remember the first impression of your blogging website is quite important, so make sure you design it in such a way that people get attracted to it.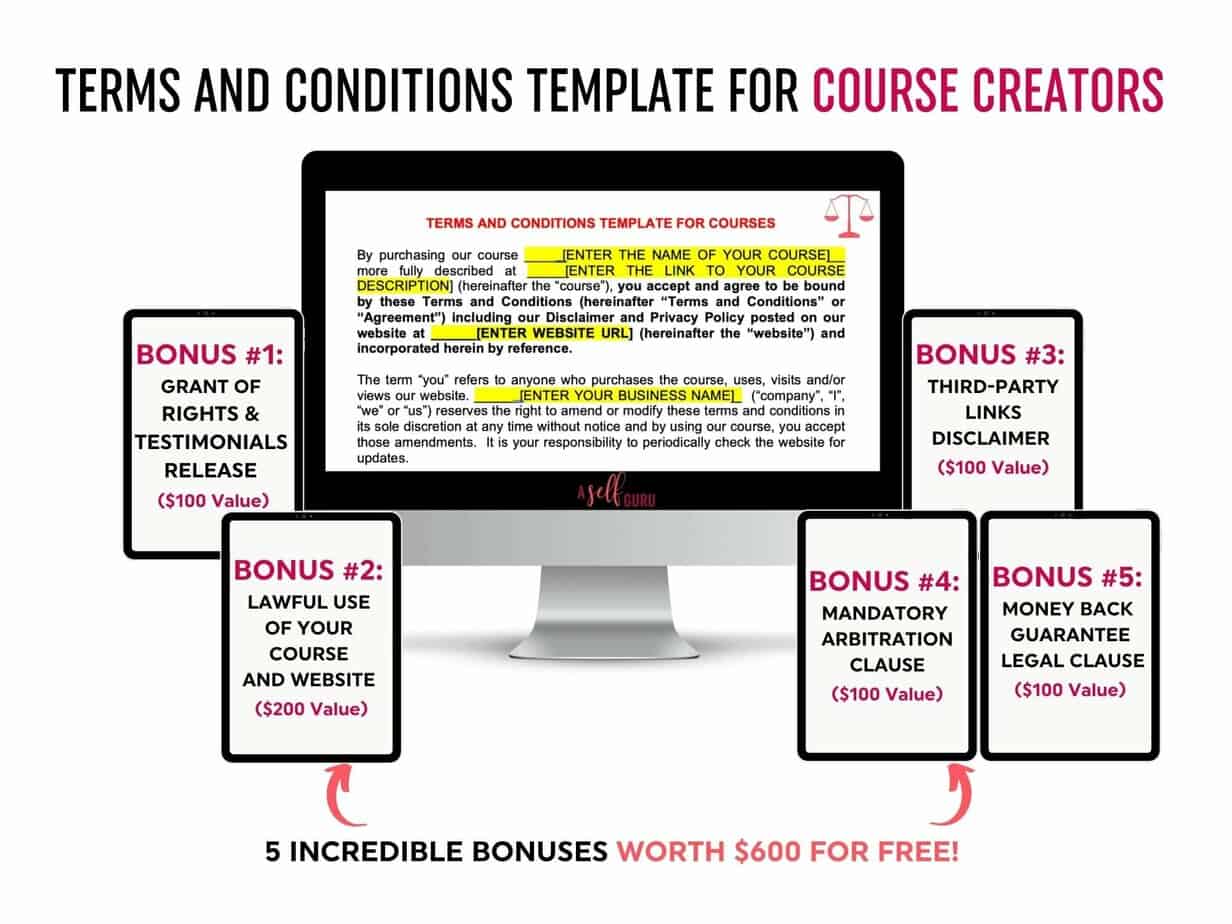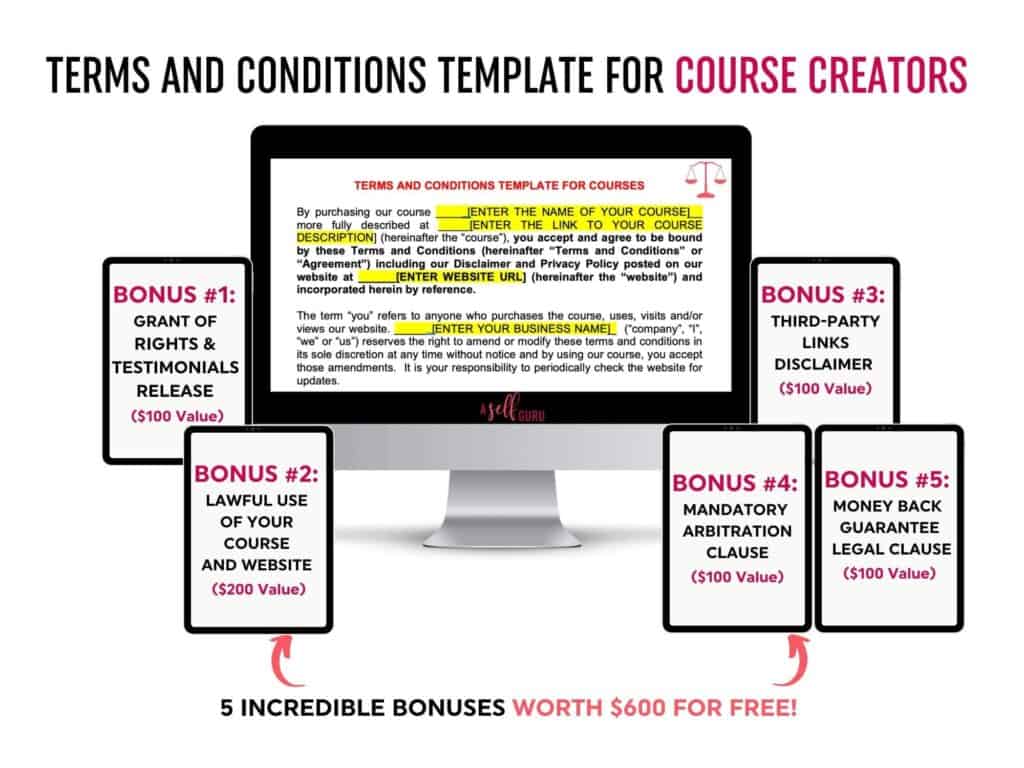 20. Using a Free Blogging Platform
Using a free blogging platform is the biggest mistake new bloggers make to save costs.
Free blog platforms will often have limited features and customization options, as well as intrusive ads that can detract from the overall user experience.
Additionally, you won't be able to access your own site files or use custom plugins like you would with a self-hosted WordPress site.
Worse yet, certain free blogging sites do not allow you to monetize your blog, making it impossible to turn a profit.
Investing in a domain name and good web hosting will give you much more control over the look and feel of your site, as well as the opportunity to make money from it if you choose.
Furthermore, having your own domain name on WordPress blogs looks more professional than using one provided by a free blogging platform.
21. Comparing Yourself to Other Bloggers' Success
Comparing yourself or your first blog to other bloggers' success is another blogging mistake you don't want to make!
Everyone's blogging journey is unique. It may only take one blogger a year to make $35,000 a month in their first year of blogging while it may take another blogger four years to reach the same level of success.
This depends on many different factors such as your niche, monetization methods, how big your email list is, and how much time you are dedicating to your blog.
While blog income reports from other bloggers are quite inspiring (to me personally), you should look at them as an inspiration to see what's possible for you!
You may tend to compare yourself and wonder why you are not achieving the same success. Don't do that!
Instead, use that energy towards filling in the holes in your business and take it as an opportunity to learn from these successful bloggers.
Go schedule a blog coaching session with them to learn their secret strategies and tips.
Or go sign up for a signature blogging course like this and this is a great way to learn how these bloggers made 0 to $100,000 a month by blogging (if that's what your goal is).
The point is that your journey is unique and don't be hard on yourself! Take it one day at a time and be consistent in taking action towards achieving your blogging goals.
Final Thoughts – Most Common Blogging Mistakes
I could write a hundred more blogging mistakes I see new bloggers and even experienced ones making all the time and learning things the hard way!
But suffice it to say, this list of 21 blogging mistakes is the most common.
To learn more, check out these 13 worst website mistakes. 
As they say, "Follow the footprints of successful ones, and learn from their mistakes."
I hope this complete guide of blogging mistakes will be useful to you as you take your blog to the next level without wasting a lot of time!
Don't forget to join my Facebook support group for more blogging, business, and legal tips you don't want to miss!
Top Blogging Tools And Resources For Starting a Blog
RELATED POSTS ON HOW BLOGGERS MAKE MONEY
Read these blog posts that will teach you some more blogging tips and tricks and help you grow your blog the best way!
Did you find this list of blogging mistakes helpful? Are you guilty of making any of these blogging mistakes? Or do you have a mistake of your own that you'd like to share with me? Comment below to let me know!