Tired of seeing low page views despite pouring your heart out writing great content? It's time to learn how to get your blog noticed so you can start seeing the results you've been working so hard for!
As a new blogger, the best way to increase your traffic is to really learn how to get your blog noticed, so you can reach your target audience and make money online.
Who doesn't want a blog that's exploding with traffic and has loyal fans?
Getting the word out there about your blog isn't as easy as it sounds though. There's more strategy involved than just writing a random post here and there.
It involves implementing a combination of the proper strategies to get your blog noticed.
You're now probably wondering, "How do I get my blog noticed in our fast-paced and constantly moving world, especially as a new blogger?"
I get it. I've been there. Blogging takes so much time, patience, and persistence.
The first thing you should do is take a few actions every single day that will help you get your blog noticed. I say the "every single day" part because it's not going to happen overnight.
Consistency is the key.
Be disciplined enough to do the work and go above and beyond so you can start getting heard and seen.
Are you ready to get your blog noticed?
How to Get Your Blog Noticed (11 New Ways for Traffic)
Here's a list of 11 top tips that you can apply right now to start getting your blog seen more!
This valuable information will help you get so much more from those amazing blog posts you've been creating so you can reach a wider audience and finally start seeing experiencing the success you've been dreaming of.
1. Learn SEO (This is How You Get Your Blog Noticed by Google)
One of the most important ways to get your blog noticed is by learning SEO.
All successful bloggers will tell you to learn SEO from the very beginning!
Google is arguably the largest and most popular search engine in existence.
It's every blogger's dream to have their brand new blog post show up on the first page of the search results.
My heart skips a beat every time I see one of my posts on the first page of Google.
To get there, you have to make sure that your search engine optimization (SEO) skills are solid and that you have a thorough understanding of how it works.
In a nutshell, SEO is a way of optimizing your website and blog posts to get better rankings on search engines like Google, Bing, DuckDuckGo, and more.
As a newbie blogger, I found SEO to be intimidating. In fact, I kept it on the back burner for a long time. That ended up being one of my biggest blogging mistakes among others here.
I finally mustered up the courage to learn SEO and purchased this SEO course.
I made $320,000 from my blog in just 18 months and big thanks to this course for increasing my traffic and sales!
This blog post shows you how I did that.
It's crazy to think that I could have been making this income sooner! It felt terrible to think about how much more successful I could have been and how much faster if I'd started with the right foundational skills.
Oh well – you live and you learn.
I don't want you to make the same SEO mistakes I made, so I'm going to let you in on a few more secrets that have helped me master SEO so you can learn all the essential skills you need for good on-page SEO, image alt text, title tags, writing a meta description, setting up Google Search Console, internal links, and more.
In addition to this course, I also purchased these books that helped me solidify my knowledge of SEO in a day:
Part of getting better search engine results is to learn how to do keyword research the right way.
Which keywords do people really use to find information? One mistake a lot of bloggers make is to choose the keyword with the highest traffic potential.
Really, you want to choose a long-tail keyword (meaning a really specific keyword like how to get your blog noticed) and make sure it isn't too competitive. It takes time for Google to trust that you can really deliver quality blog content and it's best to start with low-competition keywords that are easy enough you can reach the top of the search rankings quickly.
Don't worry if this seems overwhelming.
I use this awesome SEO tool to check whether a particular keyword I want to write about is a good one or not. Because if it's too competitive then I move on to the next keyword in my library.
Then I use this blog post writing tool to generate a SEO optimized blog post in just an hour! 
Here are some additional blog posts that discuss SEO in-depth to help you even more (I promise, they are worth your time!):

2. Write as Many Guest Posts as You Can
Guest posting is where you contribute a post to another blogger's website. This is a great way to get your blog noticed quickly!
So, how to get your blog noticed through guest blogging? 
For example, let's say you're a travel blogger who focuses on budget travel.
You stumble upon a well-established travel blogger who also blogs about budget travel. You reach out to them and ask if you can contribute a post to their blog. In return, you usually get a "do-follow" link to your blog, which helps your own blog rank higher.
Don't stress out about the nitty-gritty of do-follow links. You'll learn more about what those are in the SEO courses and resources I discussed above.
Essentially, you get your blog in front of a whole new audience and you get to increase your page rankings. It's a win-win situation.
Just make sure to create the best content for your guest blog posts because after all, it is still a representation of your brand. Quality content will make readers more likely to share, follow and recommend your blog posts to others.
If you are looking to guest post and create high-quality content, then I might be interested in accepting a guest post on my blog from you!
Take a look at my guest post guidelines here and see if I'm accepting posts in your niche. You can submit your guest post pitch for consideration but make sure you do proper keyword research first!
Related Post on How to Get Your Blog Noticed (with Guest Posts)
If you are the one accepting guest posts on your blog then don't forget you will need a Guest Blogger Agreement to protect yourself legally.
Read all about that legal contract and why it's so important in this blog post.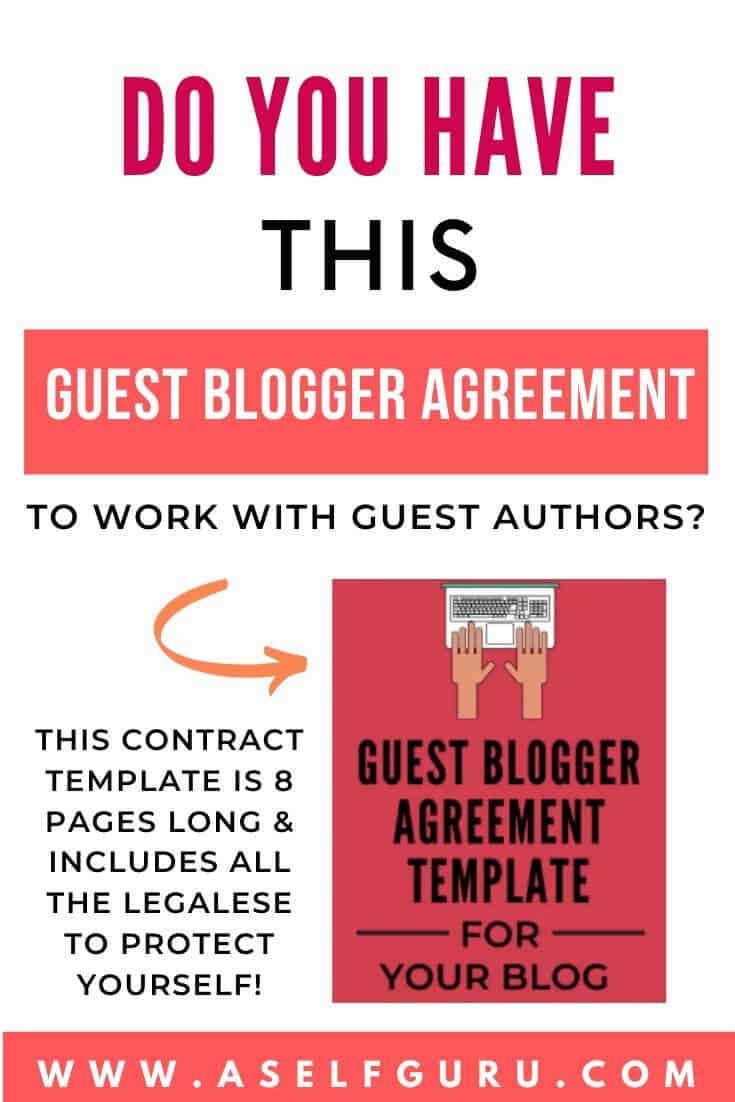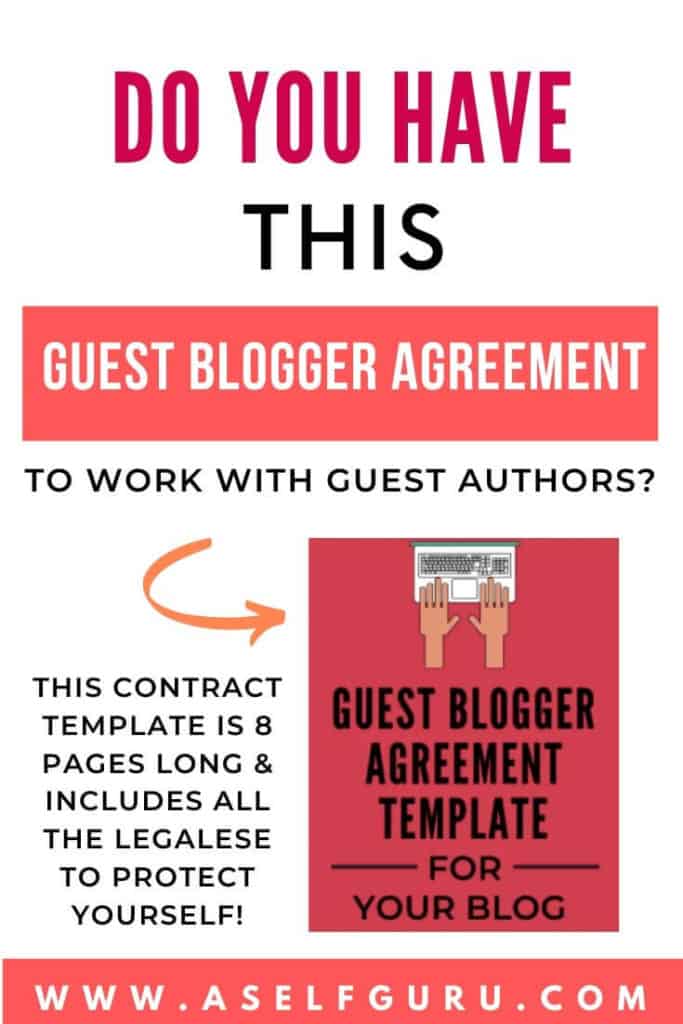 3. Create a Beautiful Blog Design and Website
One of the most important things to do if you want your blog to be noticed is to make sure your website looks good and is aesthetically pleasing.
Let's be real – if your blog is too complicated to navigate or you're using fonts that are difficult to read, you're going to lose readers.
It doesn't matter how great your content is. If your blog is not attractive, people are less inclined to want to visit it.
People will also NOT take you seriously if you have no branding and your website doesn't look professional!
For example, look at my blog. It's easy to use and the colors and fonts are simple. That's key to getting more views on your blog.
If you're serious about getting your blog noticed and making money from it, you must consider your design, layout, and branding overall.
Avoid these common branding mistakes that new bloggers make! Here's another blog post showing you 10 website mistakes you should avoid.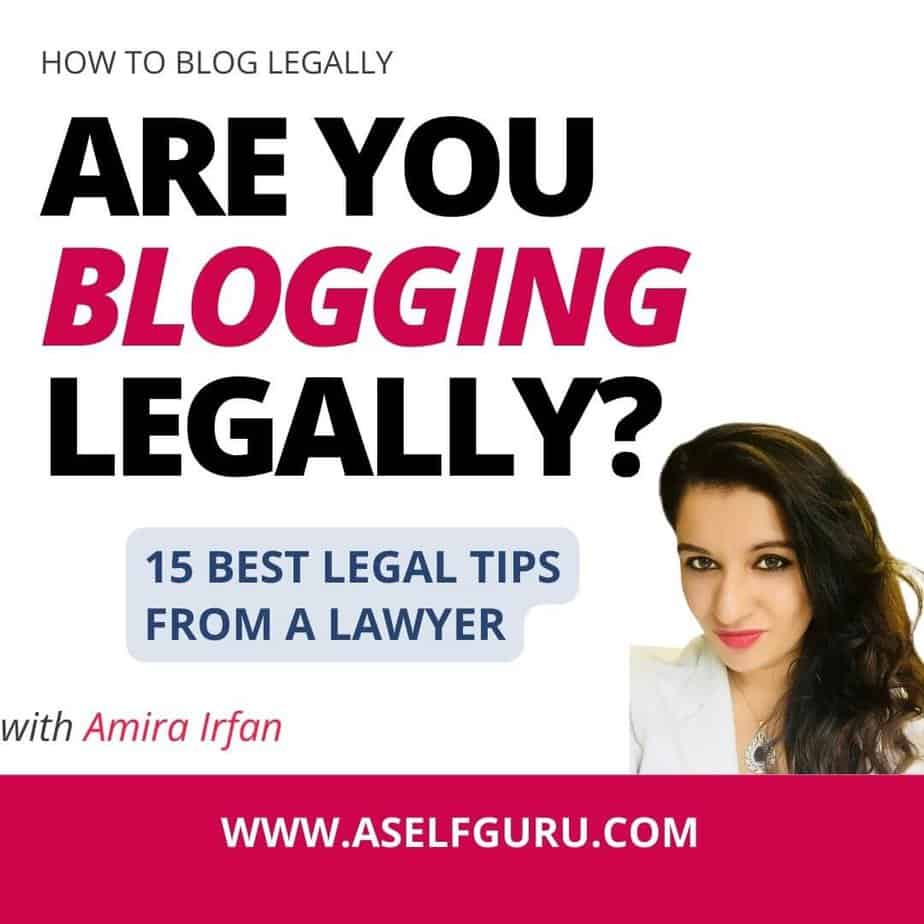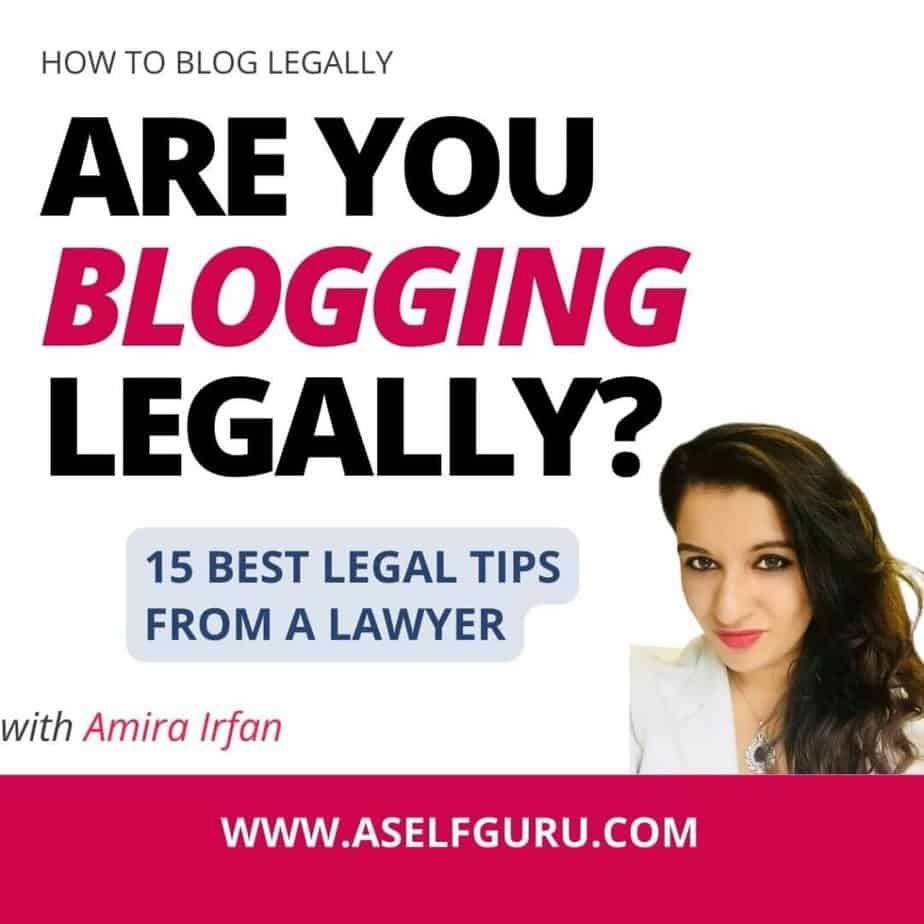 4. WordPress Themes and How to Master WordPress
When it comes to getting your blog noticed, your WordPress theme is also important.
There are one of two ways you can approach this – you can either struggle to figure out how to make a theme from scratch (which I do not recommend) or you can pay for a theme and you only have to do the easy work of customizing it.
I highly recommend purchasing your theme from Elegant Themes or Studiopress. Their themes are gorgeous, easy to use, and their customer service is fantastic.
Even though you purchase a theme, you still need a thorough understanding of WordPress.
Just because you buy a pre-made theme doesn't mean you don't have to tailor it and add your content to it. If you want to be a WordPress wizard, I recommend taking this course that truly helped me!
You will learn everything from branding, formatting blog posts, securing your site, and more.
Remember, create a consistent brand, and keep it simple!
It's also important to avoid these common blogging mistakes I share in this video: (please don't forget to SUBSCRIBE to my YT channel)
Here's a post that I wrote to show you how to master WordPress.
You will also need a reliable email marketing service like thisthat does more than just sending emails to your list.
This post shows you the 8 reasons why I trust this business platform for everything.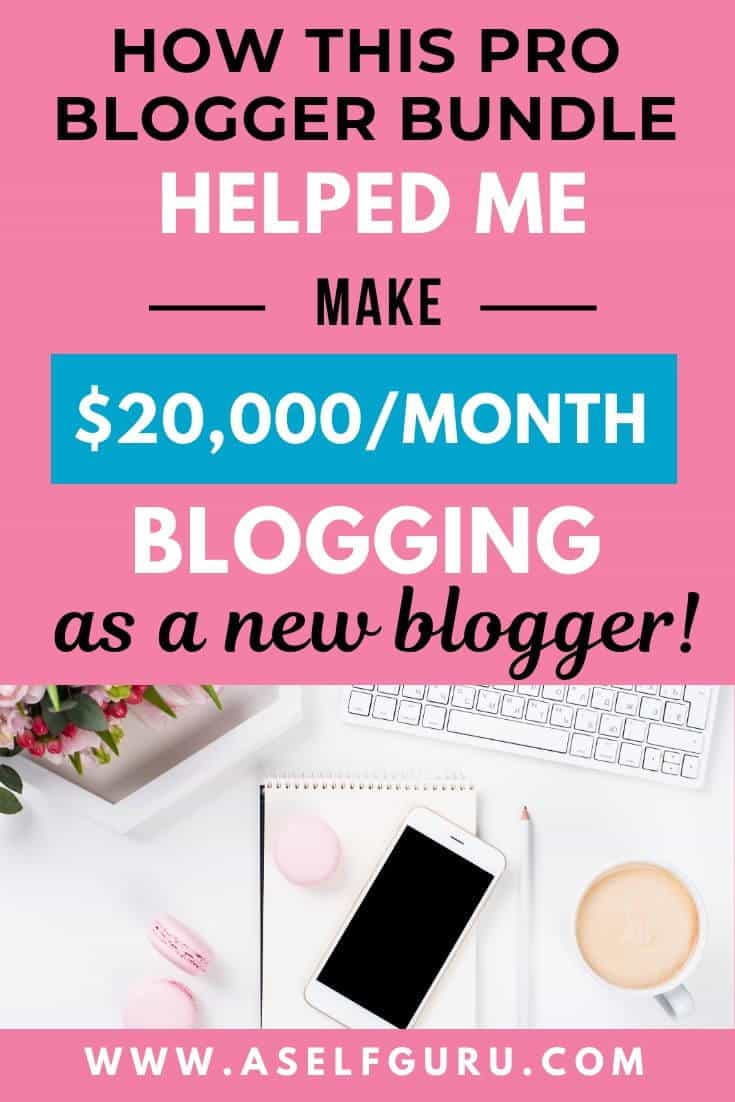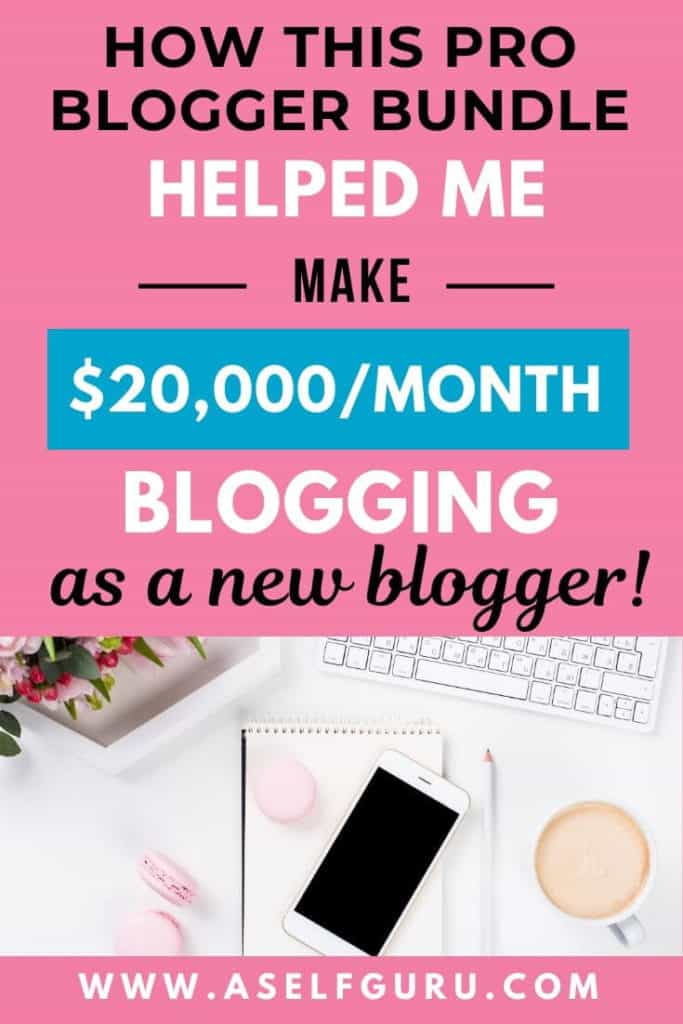 5. Use Pinterest to Bring Traffic to Your Website
Having a blog is one thing, how do you get your blog noticed?
Pinterest is a goldmine for traffic to your blog! It's seriously an underrated gem and one of the most effective ways for new bloggers to start getting traffic to their blog.
It's actually my favorite of all social media platforms. It drives insane amounts of traffic to my blog per month.
The best thing about Pinterest is that with the right tools, it's an easy platform to master in the sea of other blogs. Once you learn the ins and outs, it's intuitive to use and you get better results than Google.
If you're serious about learning how Pinterest can drive traffic to your blog, do yourself a favor and check out this course. This course is seriously a goldmine for anyone wanting to master the Pinterest game.
In order to use Pinterest to boost your traffic, you have to create beautiful and click-worthy images for all your new posts. People aren't going to click on ugly pins.
It took me quite a while to perfect my pin design.
In my honest opinion, you have better fish to fry, like learning SEO, than spending hours creating pretty pins.
So I simply use these templates now to make my life easy (and you should too!)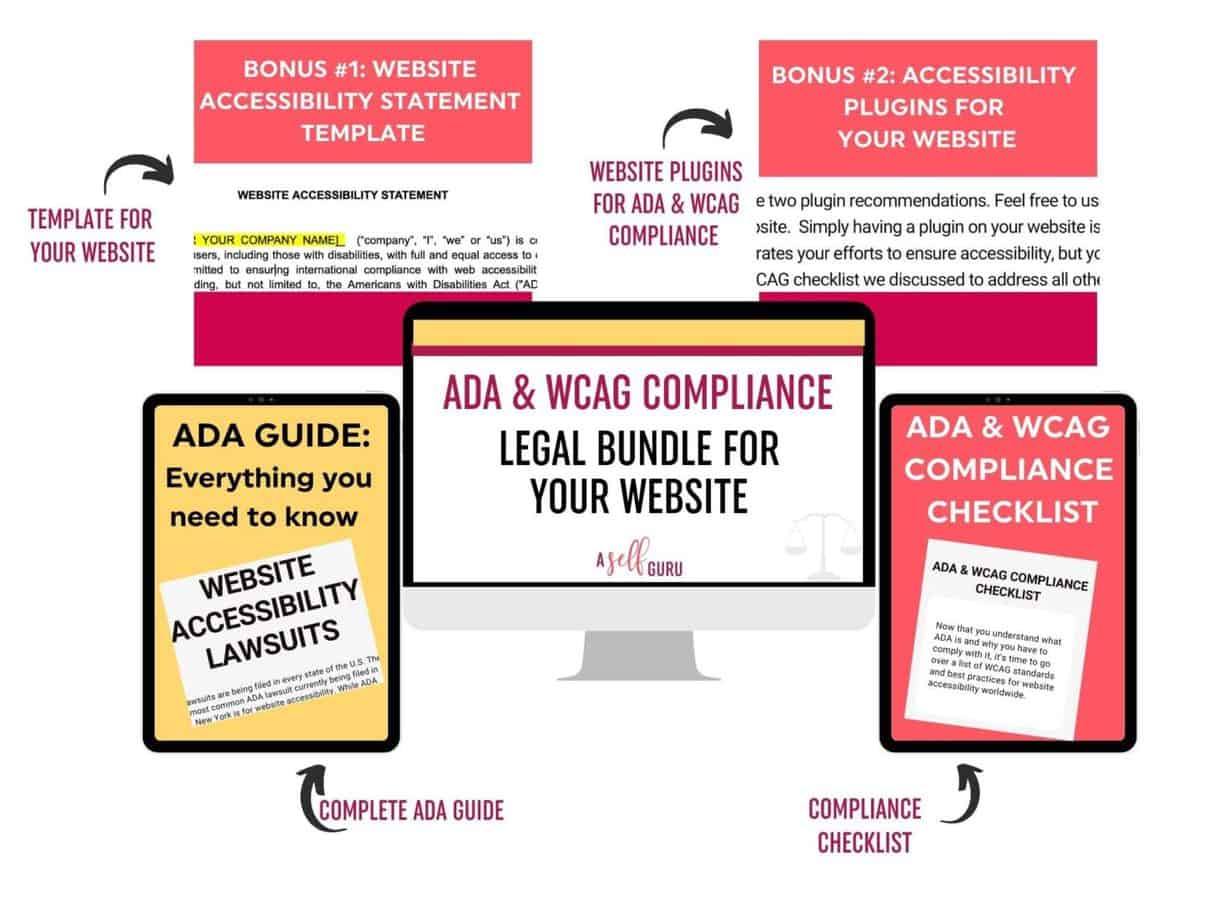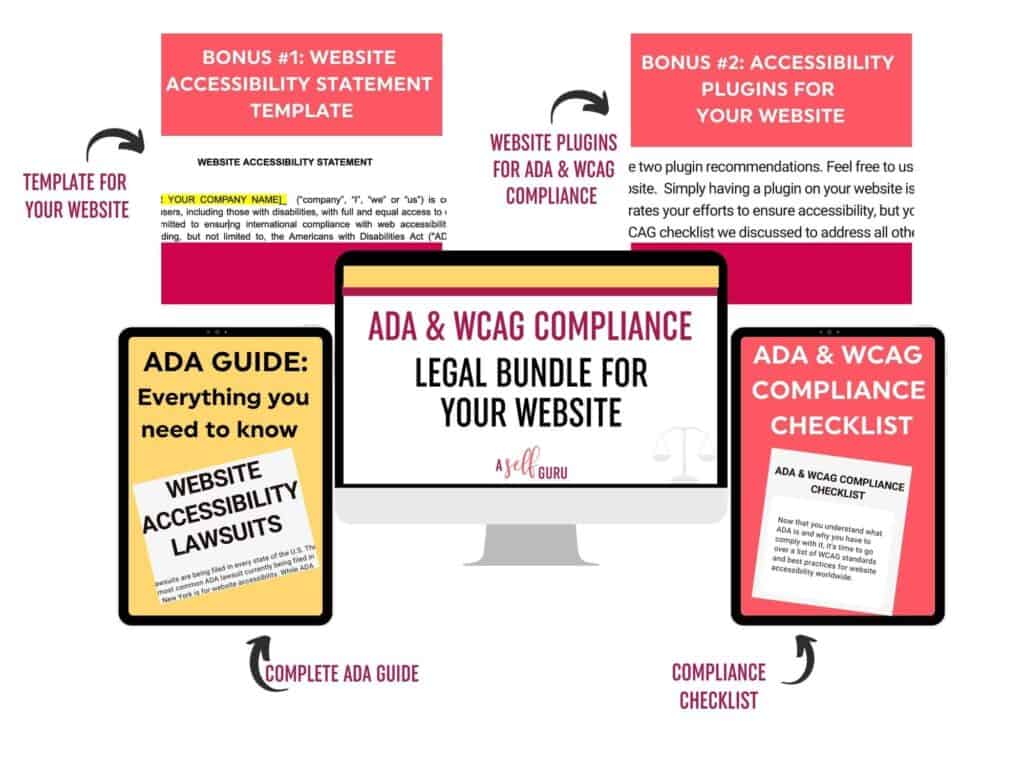 How to Get Your Blog Noticed (Pinterest Canva Templates and Courses)
Since you need new pins for every new blog post (and your old posts too), one of the easiest ways to do that with less time is to use premade templates. Since you're just updating a file instead of creating something brand new from scratch, this is a really easy way to create lots of gorgeous pins quickly.
Here are 100 Pinterest templates to create viral pins that you will love!
Also, in this post, I'm giving you my 7 secret Pinterest tips to drive massive amounts of organic traffic to your blog.
Lastly, if you are struggling with Pinterest, then check out these awesome resources I've personally used to increase my blog traffic:
I talk about these Pinterest resources in more detail in this blog post.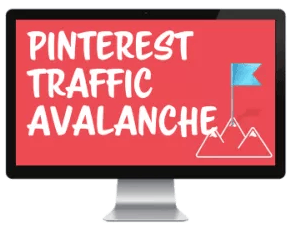 6. Automate Pinterest and Instagram with Tailwind
While we're on the topic of Pinterest, let's talk about the other social media networks, too! This means we have to talk about Tailwind, my favorite social media marketing tool for Pinterest and Instagram.
After I create my pins, I upload them to my relevant Pinterest boards using Tailwind.
Rather than me manually adding pins each day and scrambling to remember which boards I need to add them to, I upload them to Tailwind, pick the boards, and the app does the hard work for me.
Another cool thing about Tailwind is that you can use it to schedule your posts on Instagram and they have a really neat hashtag finder that will help you find hashtags that will get your content seen in front of as many people as possible.
One of my social media accomplishments includes me going from 71 followers on Instagram to 200 in just one week. Here's how I did it.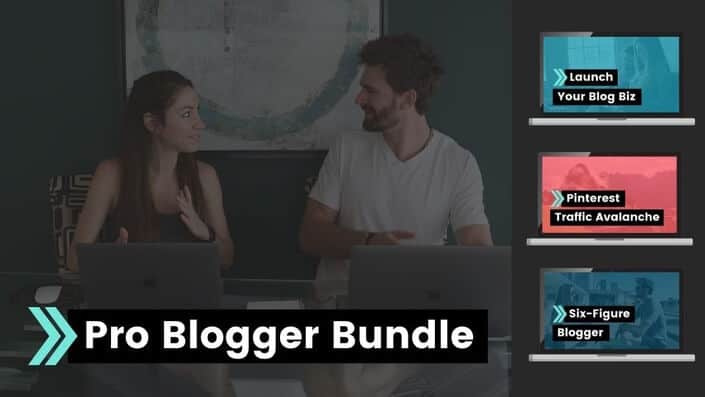 7. Create Enticing Valuable Freebies
The key to getting your blog noticed and creating your little base of loyal readers is to create lead magnets AKA freebies to give away to your readers in exchange for their email addresses.
You've probably seen these many times before. They're one of the best practices for blog promotion and if you don't already have a lead magnet, you need one if you want a successful blog!
Let's say, for example, that you're a finance blogger. In exchange for a reader's email address to add them to your mailing list, you can give them a budgeting template for free.
You can't just create a random freebie that has nothing to do with your blog. If you blog about finance, you can't give away a fashion guide.
Your freebie can be a simple PDF document, a mini e-course, an e-book, and more. Don't be afraid to get creative with it.
If you want to kick things up a notch, create an entire resource library. This is where you store multiple freebies on your blog that are beneficial to your reader and your reader has to enter a password to access it in exchange for their email address.
As your readers open and use these free items, they get to understand that you're knowledgeable about your subject, can break down complex topics easily, and that you're going to help them achieve their goals with way less stress and confusion.
They're such an important way to build trust and literally all small business owners should have landing pages to collect email addresses and build their list.
Speaking of freebies, I offer a few awesome freebies such as a FREE business and legal checklist and a FREE cease and desist template to avoid copyright infringement and more!
While you're at it, don't forget to grab my free guide of legal tips to make sure you're not making these 3 legal mistakes that could get you sued or get your business shut down.
8. Leverage Your Social Media Channels
There is an art to learning how to promote your high quality content.
I highly recommend planning how you want to use your social media accounts. What exactly should you be posting anyway?
One effective way to use your social networks for success is to plan your social media promotions in advance.
If you don't have products or services available through your blog yet, you might think this isn't relevant to you, but it is.
A lot of us are hesitant to plug our freebies and our newsletters on our social media profiles, but we shouldn't be! Your followers already like you otherwise, they wouldn't continue to follow you.
Just because they see all your posts doesn't mean they even know that you have a newsletter; worst of all, your followers have most likely never even visited your blog in the first place!
At least one week per month, layer in 2-3 list-building promotions on your social platforms. Continue to share your new content like normal, but go out of your way to hype up your freebie or promote a new ebook you created.
The reason why this is such a good idea is if you compare that email marketing vs social media, email marketing has a way higher return on your investment. Email subscribers are much more likely to actually click those links and go to your website than your social followers.
If you don't promote your newsletter, you will be stuck with lackluster blog traffic. Turn those social media fans into email subscribers and regular blog visitors!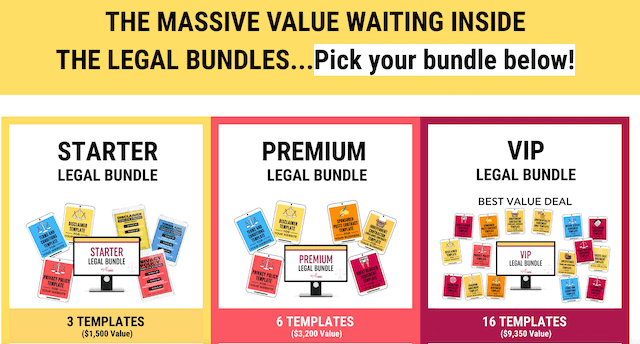 9. Learn How to Repurpose Your Content
After spending so much time creating content, how do you promote your blog posts?
Most of us post it on social media once and send a newsletter. After that, it's up to the search engines to keep this original content you created alive.
If you're doing this, you're doing yourself a disservice!
First, you should promote your new posts on social media at least a few times in that first week. None of your followers will ever see everything you post, so you don't need to worry about spamming people with the same article over and over again.
Plus, all the time and energy you put into content creation deserves a second life. You can turn that one piece of useful content into a:
You don't need to do all of these things, but it's a good practice in content marketing to promote your posts in different ways.
Don't forget to link your new posts to relevant content on your site and promote your older content again every few months. Don't let your content die!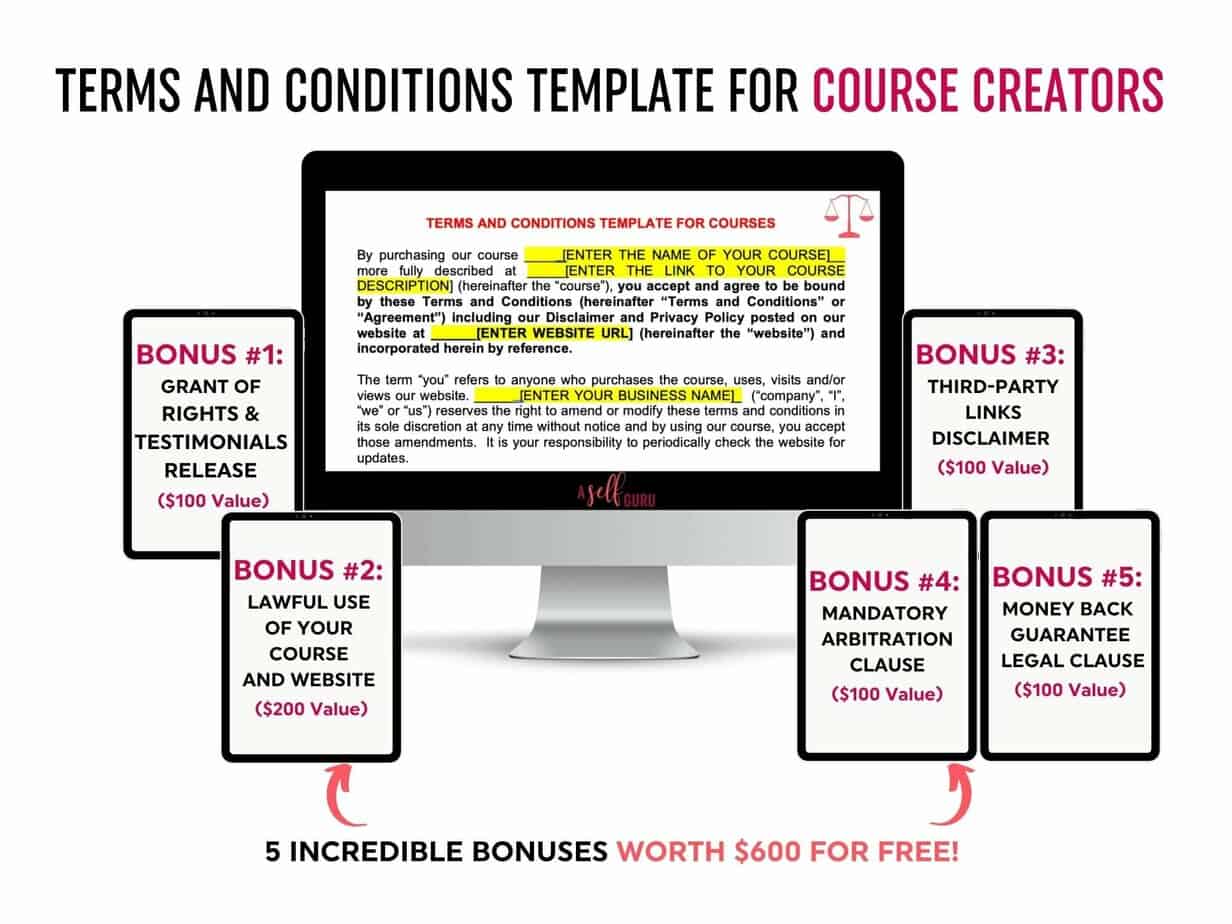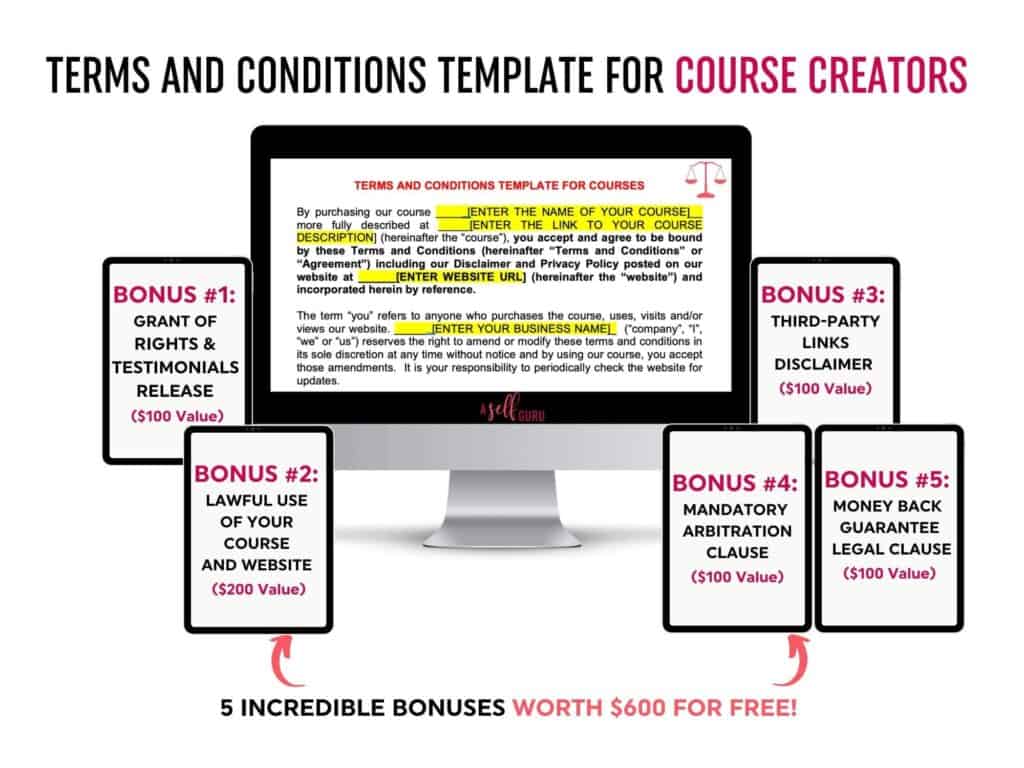 10. Join Facebook groups
Blogging groups on Facebook will seriously be your new best friends. Get your blog noticed by joining some helpful FB groups where you can network with other bloggers.
There are tons of helpful blogging groups on Facebook that are dedicated to helping you be the best blogger you can be.
You can ask any kind of blogging and business questions in this group. Plus, some of the groups have daily share threads where you can promote your blog and social media, which will help you reach a larger audience and increase your website traffic.
Show up in these groups. Participate in the share threads. Ask questions when you have them. Don't be afraid to help out fellow bloggers.
If someone likes your Facebook page, like theirs back. If someone comments on your blog, comment back. You'll find your blogging family here and you might even be lucky enough to make some lifelong friends in these groups.
These groups are also a great way to collaborate with other bloggers for link building purposes, like arranging guest posts or collaborating on social promotions to expand your blog's reach.
Lucky for you, I have my own blogging group: ASelfGuru – Biz Blog Community.
Don't be shy! Join the group below! It's a great place to learn about blogging and connect with more people on the same blogging journey. I'd be happy to have you there.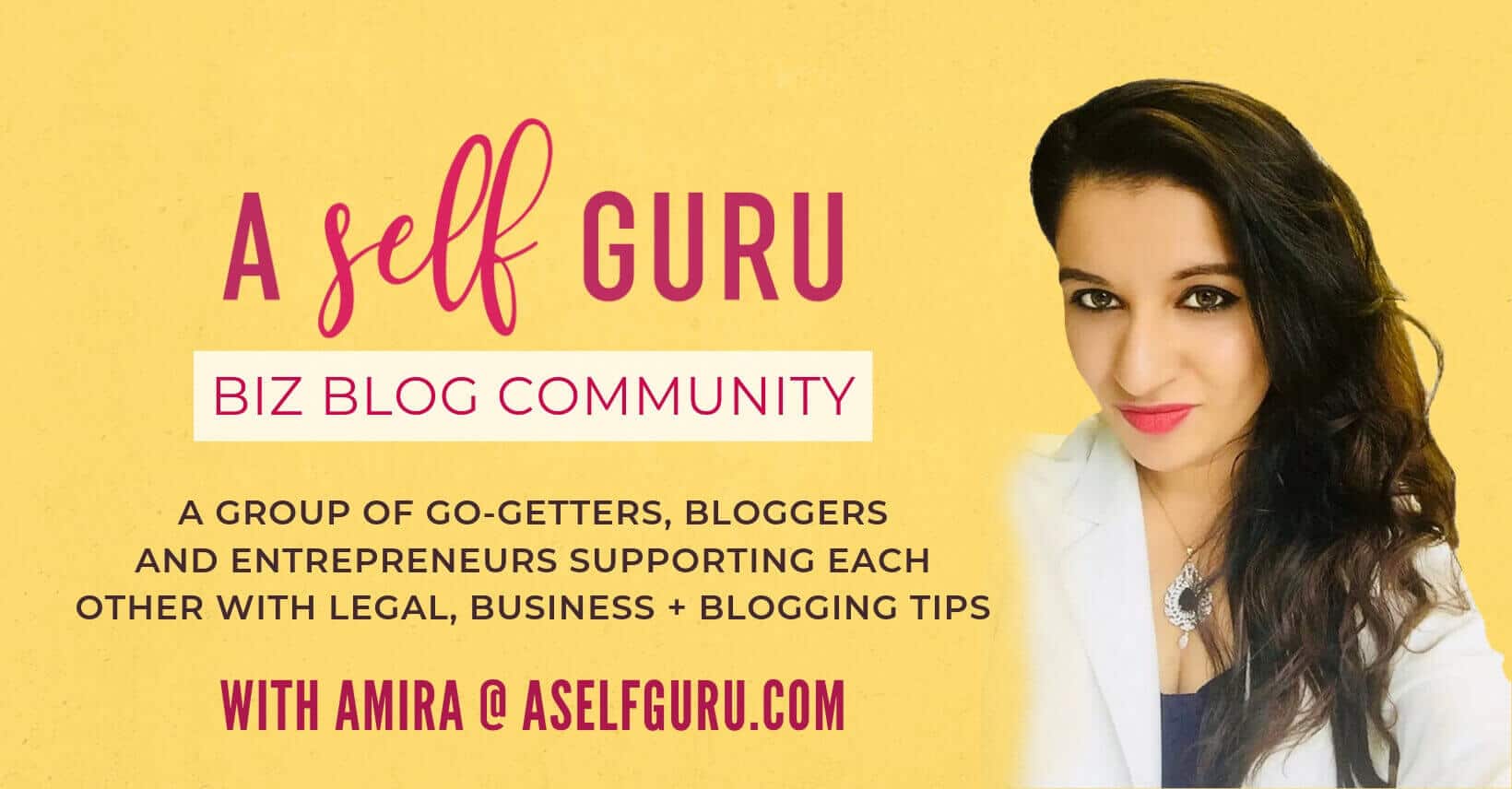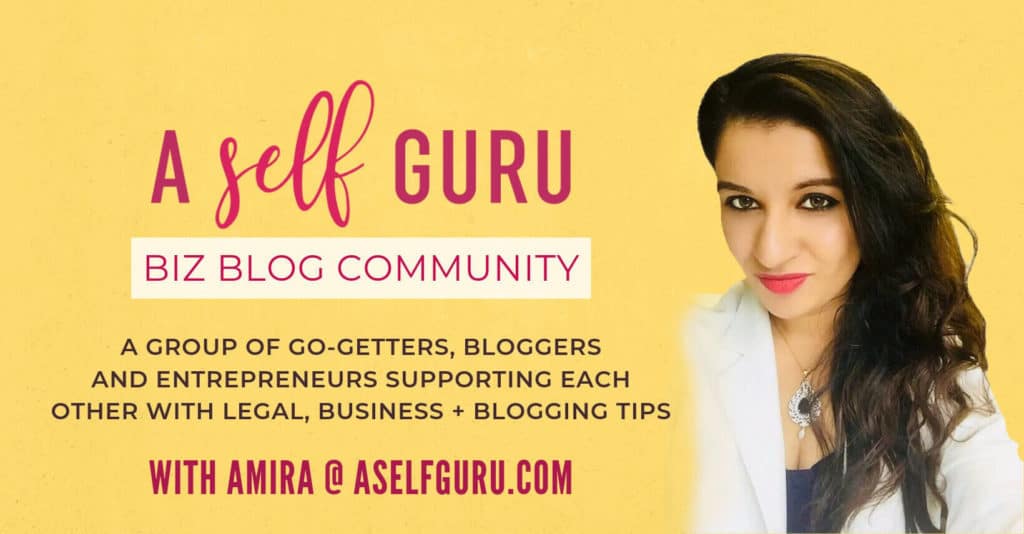 11. Become an Expert in Your Niche
If you want to be a successful blogger, figure out your niche and stick to it.
Be an expert and that field and dominate it. Find out what your audience needs and fill that need.
If you're a fashion blogger and you realize that your readers are asking you questions about work attire, focus on writing articles about what you should wear to work.
Your audience will then view you as the expert in that subject matter and you'll be their go-to person for that topic.
Be the person who solves a particular problem. If you focus on too many topics, you won't attract very many readers.
For example, I have a solid fan base of readers who come to me for legal tips about their blog and how to grow their blog or online business.
In case you haven't noticed, I create and sell any kind of legal template a blogger or online business owner could possibly need to protect their businesses. That's what I'm known for as you can see here.
As a new blogger, you're going to want to protect your blog legally to avoid any legal issues and lawsuits.
I offer tons of templates in my online legal store for a fraction of the price it would have cost you to hire an attorney to draft them for you.
While getting your blog noticed is great, protecting it legally is more important! Learn how to legally protect your blog in this video:
Related Posts: Check out these resources below to learn how to protect your online business legally in less than 30 minutes–

Final Thoughts – How to Get Your Blog Noticed Checklist
Following these 11 easy steps above will help you get traffic to your blog and help you get your blog noticed quickly!
Which one of these tips are you going to start trying today?
Do you have any other tips that you want to add to the list? Comment below and let me know!
Don't forget to read my post about 13 other ways to market and increase your blog traffic.
If you want to get $1 Million page views in your first year blogging then read this post next!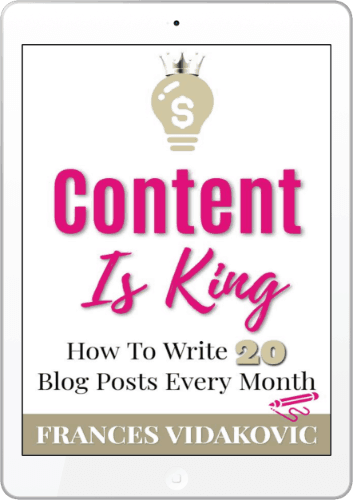 FAQ on How to Get Your Blog Noticed
Below are answers to some common questions on how to get your blog noticed now!
How do I get 1000 visitors on my blog?
Getting 1000 visitors on your blog can be a challenge at first, but there are several tactics you can employ to help increase traffic and reach this goal.
The first step is to optimize your content.
Make sure that the titles of your posts are catchy, informative and make use of relevant keywords. Ensure that the content itself is well-written and contains useful information. Additionally, use relevant images and videos to boost engagement.
The second step is to use social media platforms to reach a wider audience. Share your blog posts on Twitter, Facebook, Instagram and other sites with high user numbers. It is also important to engage in the conversations taking place on these channels by responding to comments and joining discussions.
Third, work on building relationships with other bloggers in your niche. This will not only help you to build an audience but also gain valuable insights into the industry and learn from one another. You should join blogging groups to increase your blog exposure.
Finally, use SEO tactics such as link building and keyword research to help your blog rank higher in search engine results. This will greatly improve your visibility on the web, thereby increasing your chances of getting more visits.
By following these tips, you can get 1000 visitors to your blog with some effort and dedication.
How do I get people to find my blog?
These two methods have been the most successful for me in terms of getting my blog seen by more people.
Related Posts to How Can I Make My Blog Popular
Here are some more helpful posts that you'd want to check out to make your blog popular and get noticed!
Don't forget to join my Facebook group here for more free legal, blogging and business tips!
In addition to getting your blog noticed, you should check out the following blog posts next:
Visit this freebies page to get 5 awesome free business, blogging and legal tips!
Below are some more helpful blog posts, legal tips, tools and resources that you should check out next:
Outrank your competition and enhance your content creation
15 Expensive Legal Mistakes Entrepreneurs Make (and How to Avoid them)
What's an LLC and when to form one?
How to Legally Protect Your Book (with Proper Copyright Notice and Disclaimer Examples)
CPA Solution Membership to get all your tax and accounting questions answered!
Get The Simple SORT Handbook: The New Entrepreneur's Roadmap to Setup, Operate, Record and Tax Slay a Successful Business
AI writing tool to write blog posts 10x faster, create social media content, videos, and any kind of content to save time in business
This SEO tool to make sure your blog posts rank on the first page of Google 
MORE TOOLS TO GROW YOUR BLOGGING BUSINESS