You are probably wondering, "What's a Guest Blogger Agreement?"
Some of you may have heard about it and use it regularly as part of your business but a lot of website owners don't know about it until they are sued or run into legal issues.
Guest Blogging is a very common trend these days. As a blogger, you may be writing or accepting guest posts on your blog.
Guest posts are an easy way to get free content on your website, but do you know how to legally cover yourself while accepting guest posts?
Do you know that just publishing a guest post on your blog doesn't make you the owner of the original works or content received? 
The guest post writer can claim ownership of their content, photos, and videos at any time.
As a business lawyer, I have to share the legal aspects of guest blogging so you do things the right way and protect your online business.
When you accept guest posts from others, you are bound by the author's legal rights and can't republish or modify the content as your own.
If you do, then you're violating the copyright legal rights of the author and can get sued.
This doesn't mean that you have to stop accepting guest posts.
You can still accept guest posts with the right legal document in place between you and the guest writer.
This is where a Guest Blogger Agreement comes as a lifesaver.
What Is a Guest Blogger Agreement?
Guest Blogger Agreement is a type of written agreement where the guest blogger grants you (the site owner) the legal rights to use their content, images, videos, etc.
To better understand the guest blogger agreement, you need to know what are guest posts.
Guest posts are a piece of content that you accept from other bloggers and writers to publish on your blog.
Usually, bloggers do guest posts to gain exposure to a new audience and bring more traffic to their websites.
I see some bloggers accepting guest posts blindly and publishing them on their blog without taking into account the legal aspects of blogging, especially guest blogging in this case.
I'm referring to copyright law and other intellectual property laws regarding publishing other people's content on your website.
You use a Guest Blogger Agreement to acquire those legal rights from the guest writer/author under the copyright rules.
With this agreement, the guest blogger gives you all the legal rights and ownership of the content they produced, so you can use it as you wish.
It includes all the legalese you need such as the legal right to use guest posts on your blog for all kinds of business purposes including your marketing promotions plus an indemnification clause to protect you from all kinds of legal issues.
Also, the guest blogger agreement includes your guest post guidelines that you'd want your guest authors to follow.
If you are accepting guest posts on your blog then you should have these legal terms properly displayed on your website or individually accepted by the guest blogger.
And you do all that through a Guest Blogger Agreement like this.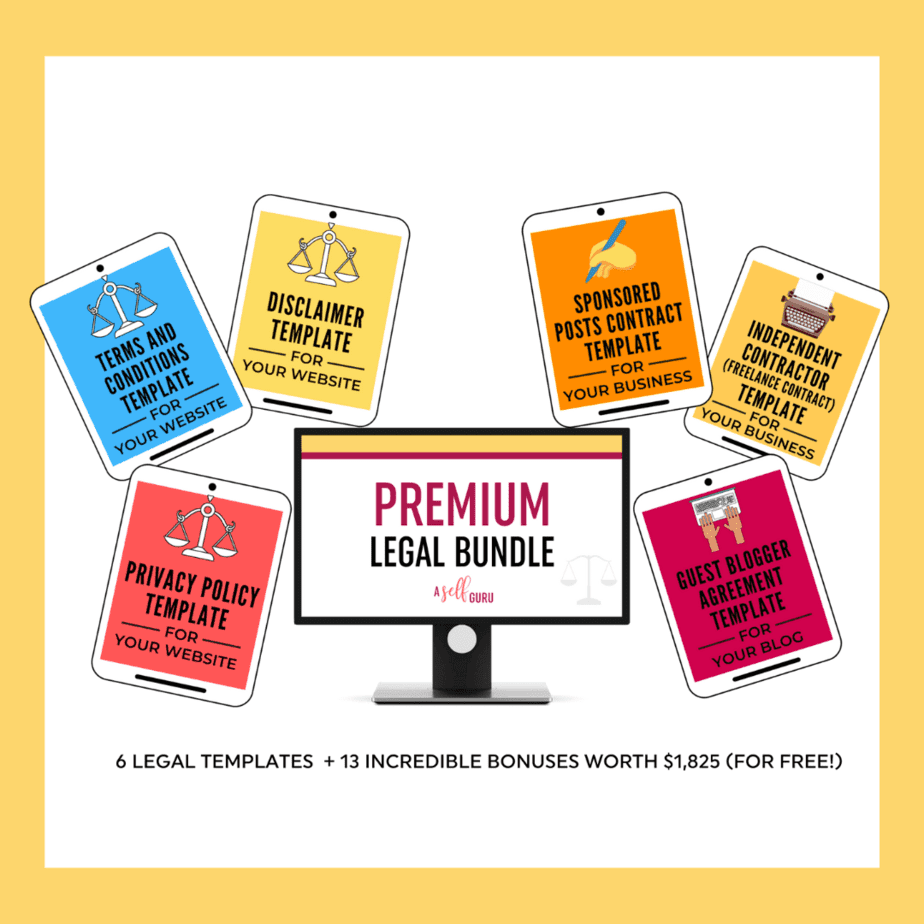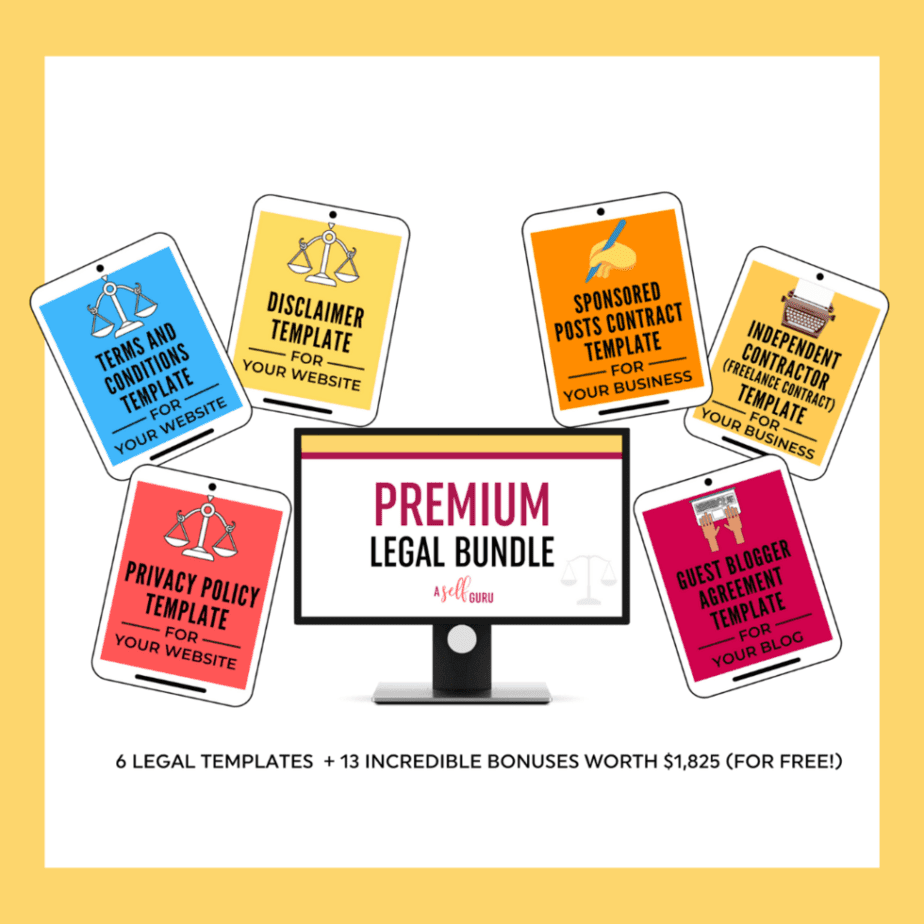 What Are the Other Names for a Guest Blogger Agreement?
You may have seen so many different names for a Guest Blogger Agreement such as below. These are all used interchangeably to refer to the Guest Blogger Agreement:
  Guest Blogger Agreement

  Guest Blogger Contract

  Guest Post Agreement

  Blogger Agreement Template

  Blog Post Agreement

  Blog Contributor Agreement

  Guest Blogger Agreement

  Blogger Collaboration Agreement

  The contract for a guest blogger

  Guest contributor agreement

 Contributor agreement

 Content contributor license agreements

 Blog partnership agreement

Who Needs to Use the Guest Blogger Agreement and Why?
Anyone that has a blog or website and accepts guest posts from others should use the Guest Blogger Agreement. It's not enough to have an oral agreement. You need absolute peace of mind when publishing guest post articles on your website and should be the exclusive owner of that content.
As bloggers, it's very common for us to receive guest post pitches from other bloggers for publication.
But publishing other people's content without safeguarding you and your business is a legal mistake.
As a smart entrepreneur, you never want to leave loopholes in your business where anything can get you in legal trouble.
For example, at QuickSprout, Neil Patel also reminds us that:
"It doesn't matter who writes the content, but you need to own it. If you don't own it, people will start publishing the same piece of content on their own site to or even on other people's sites."
"I usually don't do anything with content that is guest posted on my website. I just like to own the rights as it decreases the likelihood that the contributor will spin it. Or if a journalist wants to cover or republish the piece, which happens more often than you may think, you can give them authorization without having to reach out to the author."
Having a Guest Post Agreement ensures that you fully own the content and you can repurpose the content without getting into any legal trouble or owing anyone money. So make sure to use this contract template, and it's so EASY to use.
Related Post: What's a Media Release Agreement and How to Use It?
What Could Go Wrong Legally If You Don't Use a Guest Blogger Agreement?
We already talked about this a little. In a nutshell, you could get sued for copyright violations and end up losing thousands of dollars.
Without a Guest Post Agreement, you are not legally protected and you don't have copyrights and ownership of the blog post received for publication.
Sometimes the guest blogger would want to be compensated for the guest post and you'd also need the Guest Blogger Agreement to memorialize that in writing.
You can use my comprehensive Guest Blogger Agreement template here, which already includes a section for compensation arrangements you may with the author or guest post writer.
Most importantly, you'd want to make sure that everything that the guest blogger submitted to you is free from copyright violations and you may need to give writing credit.
For example, what if the content is stolen from someone else or the guest blogger provided images that were not royalty-free?
And you end up publishing all that on your website and next thing you know, you are now legally liable for those copyright violations!
With the Guest Blogger Agreement, you avoid all those legal issues and protect yourself with an indemnification clause should anything does come up.
With the Guest Blogger Agreement, you can freely and legally use, republish, and distribute the guest blogger's content.
You're now probably wondering how you can write a Guest Post Agreement.
Honestly, you can put together a simple Guest Blogger Agreement on your own but you won't know what legal provisions you must-have in your agreement to protect you.
What Should You Include in a Guest Blogger Agreement?
A professionally written guest post-agreement includes all the required legal clauses granting you ownership of the content along with the guest post guidelines you'd want your guest writers to follow. This can include your guest blogger application on top of the agreement with the list of topics you are willing to accept for publication.
A Guest Post Agreement is nonetheless a definition of a relationship between you and the guest author. 
So you'd want to include important things like:
Your Guest Post Guidelines
Relevant Topics You will Publish
Guest Post Pitch Requirements
Your Ownership of Intellectual Property Legal Clause
Indemnification legal clauses to protect you
Your Guest Post Submission Requirements
Compensation Provision (if you are paying the guest writer)
Independent Contractor Relationship between you and the guest writer
and more!
You'll also want to include the guest post guidelines. If you're accepting paid guest posts, then you must mention the payment policy in the agreement as well.
What Are Guest Post Guidelines?
Guest post guidelines are subjective and will vary from publisher to publisher.
You may want to add your own affiliate links to the guest post as well.
You may have different criteria and guest post guidelines than me for example.
But there are more common guest post guidelines that most bloggers want their guest authors to follow such as making sure the content is original work, a minimum word count, SEO optimization of the blog post, no excessive links, and more!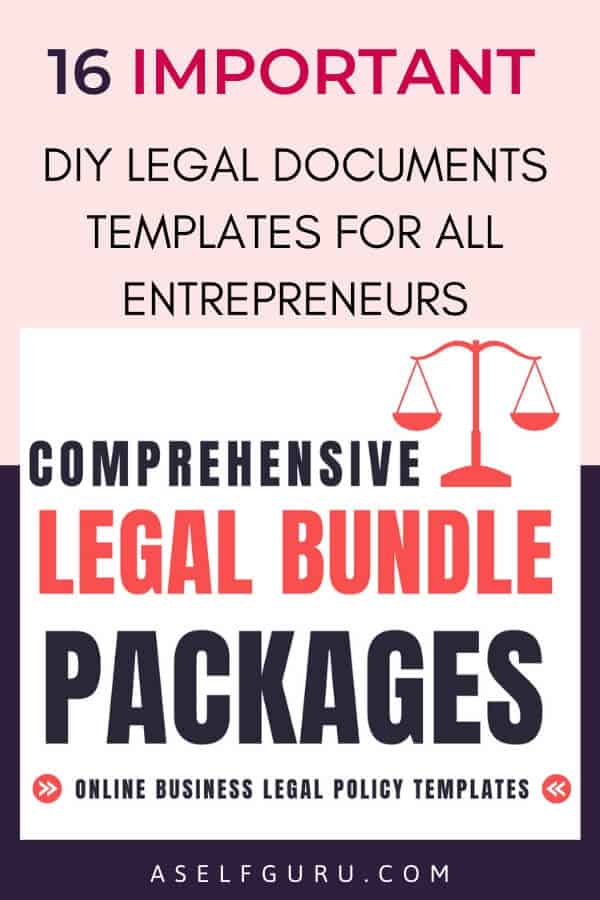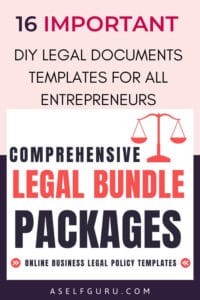 How to Use the Guest Blogger Agreement
There are numerous ways to get a Guest Blogger Agreement signed before publishing any guest posts on your website.
The easiest way is to send the agreement via email for two reasons:
You probably won't accept every guest post pitch you receive for publication
You don't want every visitor on your "Submit Your Post" page to get the agreement if their post won't be accepted.
Here are 4 easy ways you can get the Guest Blogger Agreement accepted by the other party:
You can ask for their email and send the agreement manually.
You can create a Google form outlining your guest post guidelines with the Guest Blogger Agreement. Then you can state that "by submitting your guest post for publication, you agree to the terms of this Agreement."
You can create a "Submit Your Post" page where you can link the Agreement as a password-protected file and have them download and sign it.
You can use an e-sign service provider like DocuSign and others to have Agreements signed electronically.
Use any method that works best for you. This way, you gain ownership of the guest post and also avoid irrelevant, spammy content from others.
Now you are probably wondering, how can I put together this Guest Blogger Agreement on my own?
Guest Blogger Agreement Template (Written by a Licensed Attorney)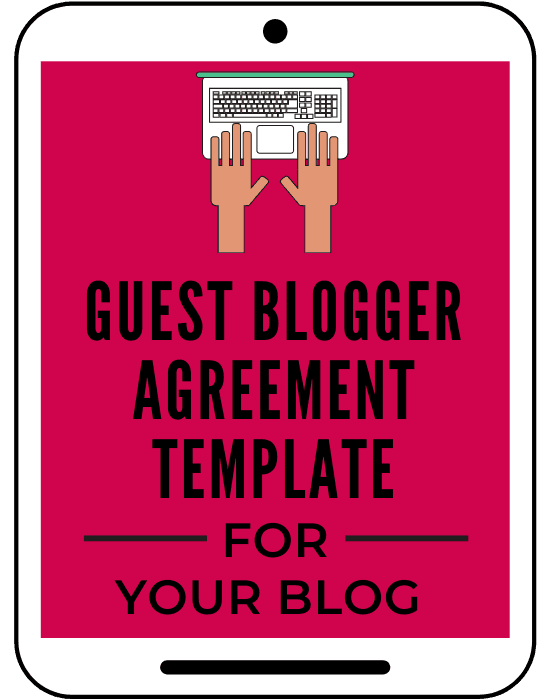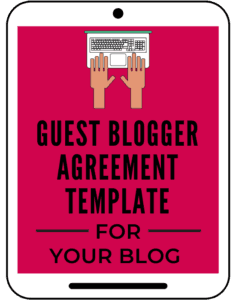 Lucky for you, I created a customizable "Guest Blogger Agreement Template" to make your life easier. It's a comprehensive legal template that comes in an easily editable word document.
It includes everything we have covered above and more! You just plug in your business details and begin using it in 15 minutes or less.
This Guest Post Agreement Template is legit, comprehensive, affordable, AND drafted by a lawyer who is also a professional blogger – me!
This is the same legal template I use with my guest bloggers to run my six-figure blog.
As a lawyer, I've easily sold it for $700 to my clients because let's do the math…
$350 per hour * 2 billable hours to write this comprehensive legal template = $700 in legal advice!! (that's what it would cost you if you hire or get advice of an attorney)
But this Guest Blogger Agreement will cost you nowhere that! 
Watch why bloggers like you love this legal template:
Here's what you get with this template:
 An 8-page detailed legal agreement (Microsoft word that's an instant digital download)
Includes all the legalese you need to protect yourself and your blogging business giving you exclusive publication legal rights.
 A comprehensive legal template that's going to protect you from all kinds of lawsuits and copyright violations.
Already includes blog post guidelines you can use or tailor to your business
  Drafted by an experienced lawyer who has more than 10 years of legal experience.
  It comes with easy idiot-proof instructions to customize the template based on your business in 15 minutes or less!
  Instant download so you can begin using the legal template right away!
  Lifetime access to free updates.
  Free access to our private Facebook support group here.
Trusted by over 30,000+ bloggers, course creators, freelancers, and other business owners. You can use this template for the publication of any post.
Here are tons of love notes from other bloggers using my legal templates including this one –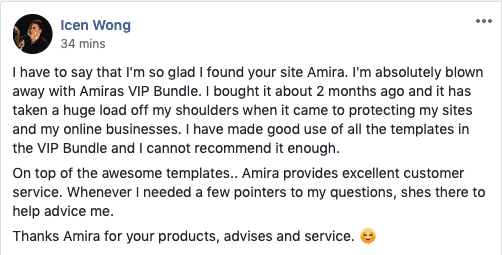 Grab your copy of the Guest Blogger Agreement Template here!
How to Write Guest Posts for Other Blogs 10x Faster
You might be thinking about writing guest posts yourself for other blogs or websites. If so, use this incredible tool to create blog posts 10x faster!
So many of you emailed and thanked me for sharing this incredible tool to produce content faster in your biz. 
You have to try it for free if you haven't already.
Many business owners don't want to reveal their secret tips or tools but not me!
When I find something that truly helps my business in a big way, I share it with you openly!
THIS TOOL can also write Facebook ads, Google ads, copywriting frameworks, emails, landing page copy, and more. I personally use it daily and you can:
• Save time by enabling AI to write high-converting copy
• Get a wide variety of marketing content with just one click
• Stop wasting your time on tedious and overwhelming tasks
• Increase ROI on your ad campaigns
• Write more content in hours than you would in months
You won't have to mess around writing copy anymore, because you can do it with this tool instead.
Click here to try it for free!
If you want to optimize your guest posts for SEO to make sure they rank on the FIRST page of Google then I highly recommend you use this SEO tool as well. It has been a game changer for me.
Related Blog Post:
15 Best AI Copywriting Tools of All Time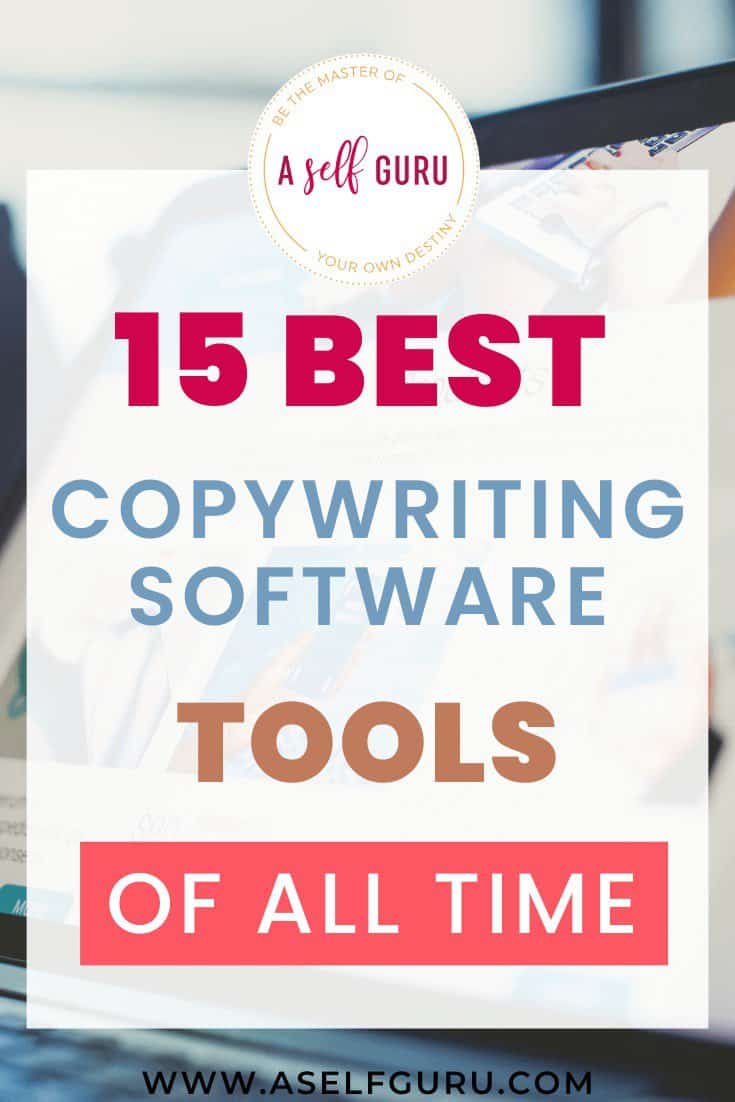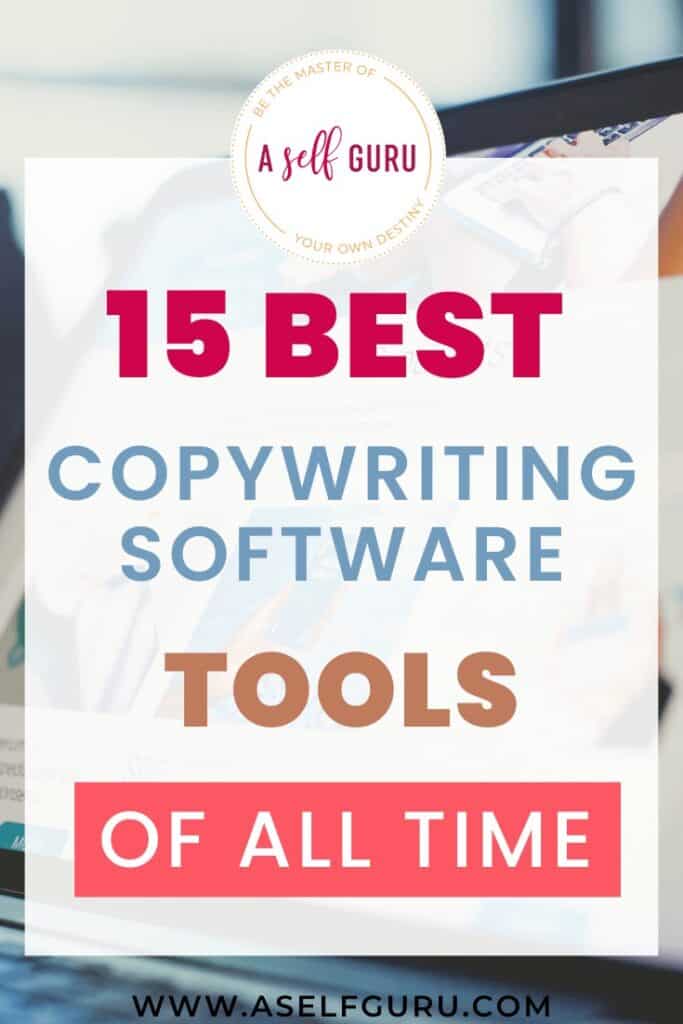 Do Guest Bloggers Get Paid?
The answer to this question depends on your individual blog and its policies.
Many blogs are happy to offer a platform for guest bloggers to share their work, but not all of them pay for contributions.
Some may offer writers an opportunity to have their work featured in exchange for other forms of compensation, such as free products or services.
You can certainly pay guest bloggers for publishing their articles on your website, and if you decide to do that, then the compensation section is already included in my Guest Blogger contract here.
Final Thoughts: Guest Blogger Agreement
Accepting guest posts is a great way to publish new content for professional use without having to write the blog post yourself.
But it's important to make sure you own the legal rights to the content you receive from others BEFORE publishing it on your website.
It's so easy and affordable to take care of all that with an Agreement like this. So the use of this form will give you peace of mind and eliminate any legal troubles down the road.
This legal contract protects you and your business from legal issues and provides you the ownership rights to reuse the content whenever you want.
Click here to get your Guest Blogger Agreement Template and protect yourself from copyright infringements.
If you want to save even more then check out my Premium Legal Bundle here, which is a discounted bundle of 6 legal templates and tons of bonuses.
Related Posts to Guest Blogger Agreement Template
In addition to a guest blogger agreement, you will also need other agreements to run your business legally such as:
Coaching agreement to work with clients safely
Media release agreement to use other people's photos, videos, or testimonials legally (this is a MUST to avoid copyright infringement lawsuits!)
Sponsorship agreement to get paid to write or create social media content for brands
Freelance contract to work with freelancers and clients legally
and more!
Check out our best-selling VIP legal bundle here that gives you all the essential business contract templates and additional documents you need to run your online business legally + the 3 essential website policies (privacy policy, disclaimer, and terms of use) you must have on any particular site to ensure compliance with the laws.
It also includes the Guest Blogger Agreement part of it!