What is One of the Best Copywriting Software and Why?
We asked founders, marketing experts, and professional copywriters who know what good copy is to help you choose the right copywriting software.
From the Hemingway App to Jasper to Closerscopy, there are several recommendations to help you pick the best AI copywriting tools to beat writer's block in your content creation process and achieve better results.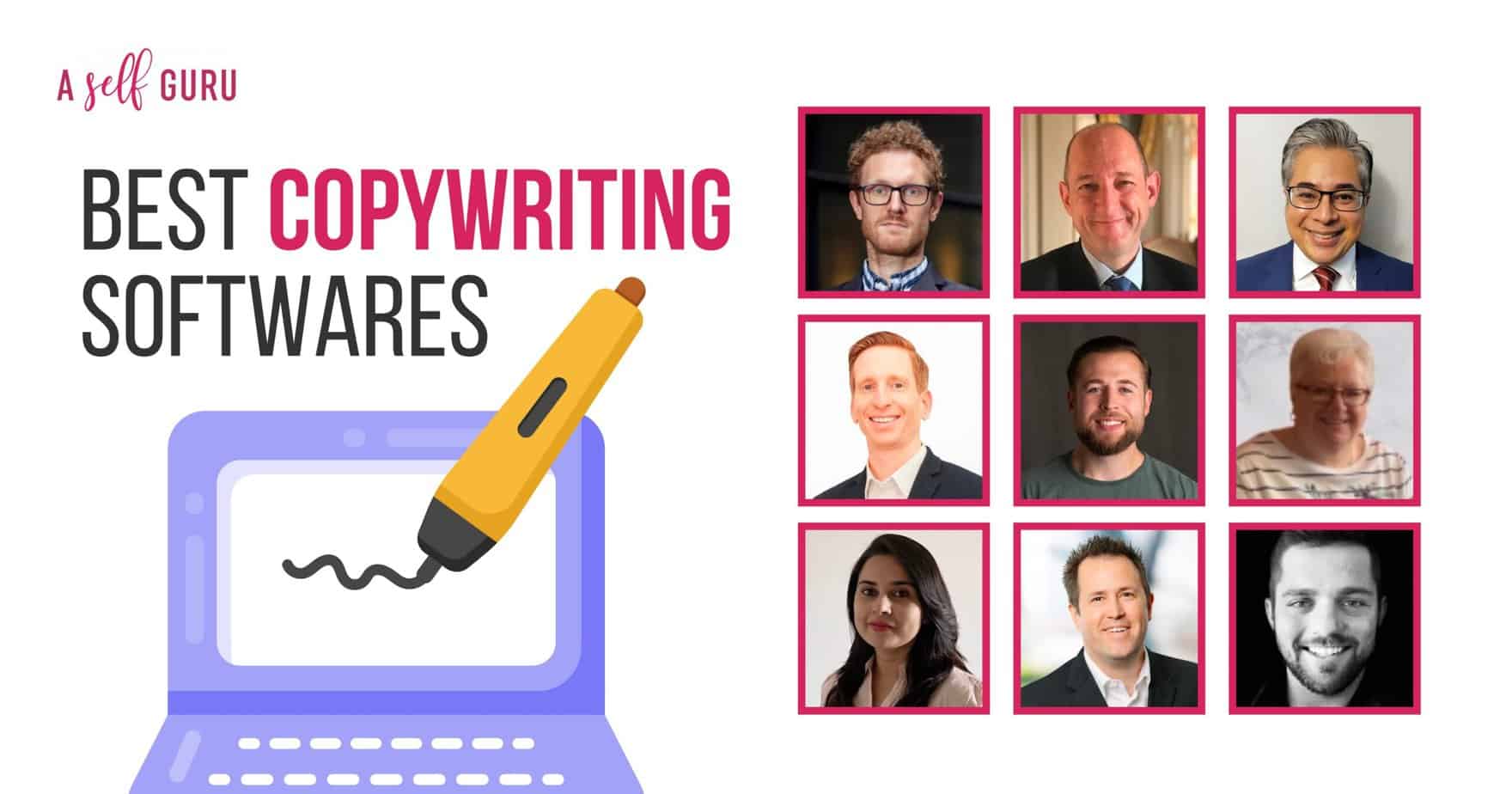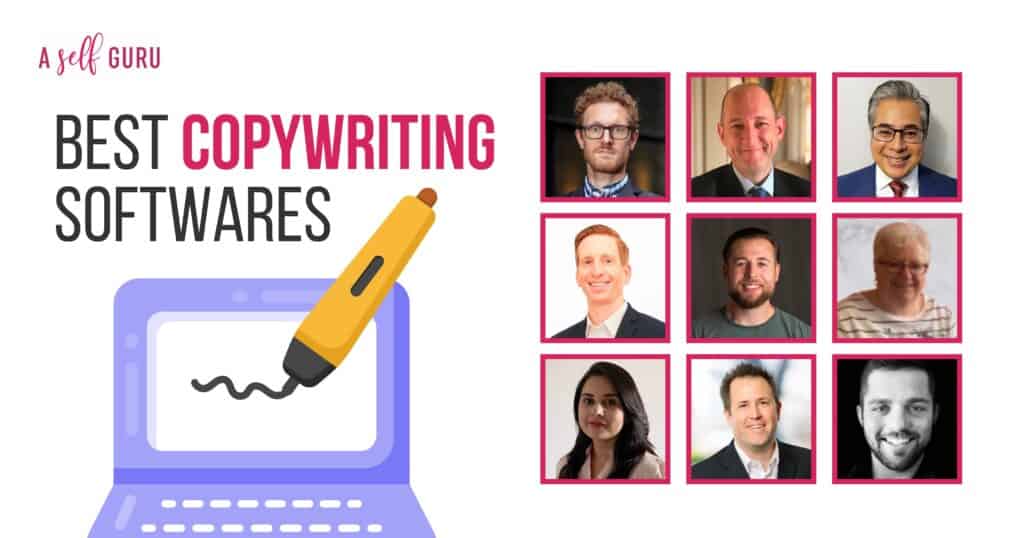 What Makes Good Copywriting?
First, good copywriting should be engaging, relevant, and persuasive.
It should be tailored to the specific audience you are targeting and address their needs and interests.
Your content should also clearly communicate your message without being overly wordy or complex.
It's important to use simple language that everyone can understand, as well as interesting images, videos or graphics to draw attention to your message.
Finally, good copywriting should be concise and actionable, with a strong call-to-action that encourages people to take the desired action.
All of these elements combine to create content that stands out from the rest and resonates with your target audience.
Why is AI Copywriting Software the Best?
AI copywriting software is great because it enables content marketers to easily create targeted, compelling and engaging content for their audience.
AI-driven copywriting helps marketers quickly generate high-quality content that not only connects with their target market but also resonates with them.
AI algorithms use data points such as demographics, search engine trends, user preferences and more to tailor content specifically for the customer.
This helps you (as the content marketer) create customized and relevant messages, increasing their chances of successful conversions.
AI copywriting software tools can also help marketers save time and money by streamlining the content creation process and content marketing strategy while still delivering high-quality results.
Additionally, AI copywriting software can analyze user behavior, helping marketers to identify customer needs and pain points, providing them with data-driven insights to create more effective content.
AI copywriting software is a great tool for marketers looking to maximize their efforts and reach their desired audience in search engines.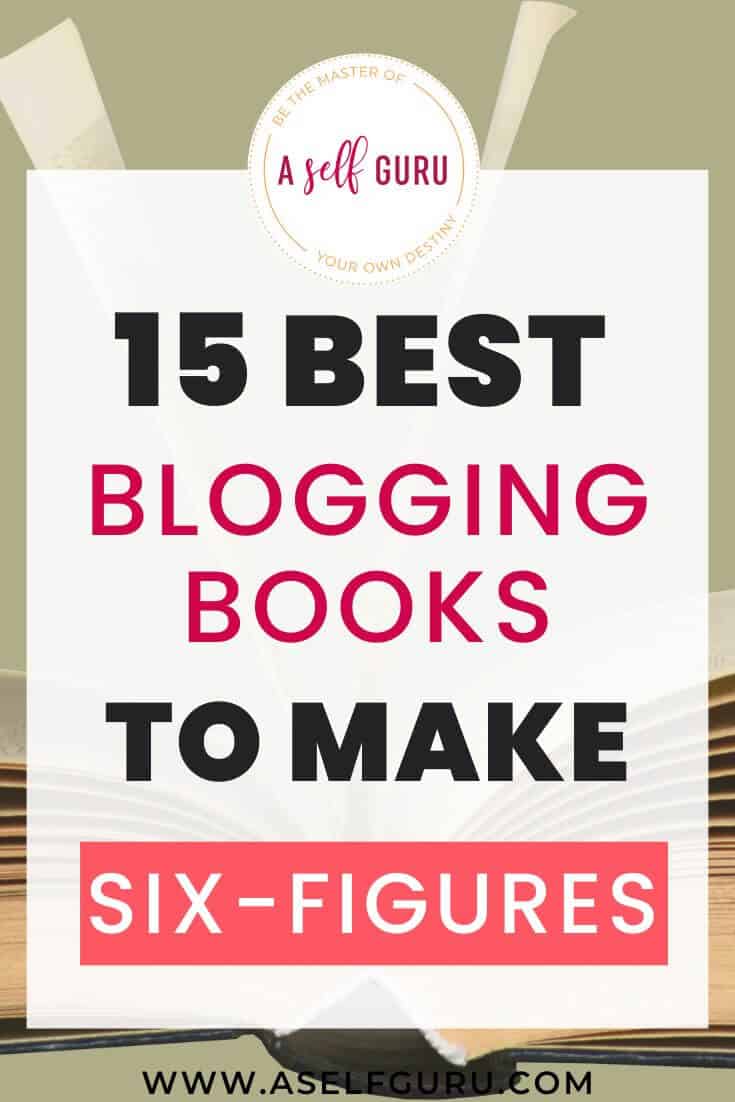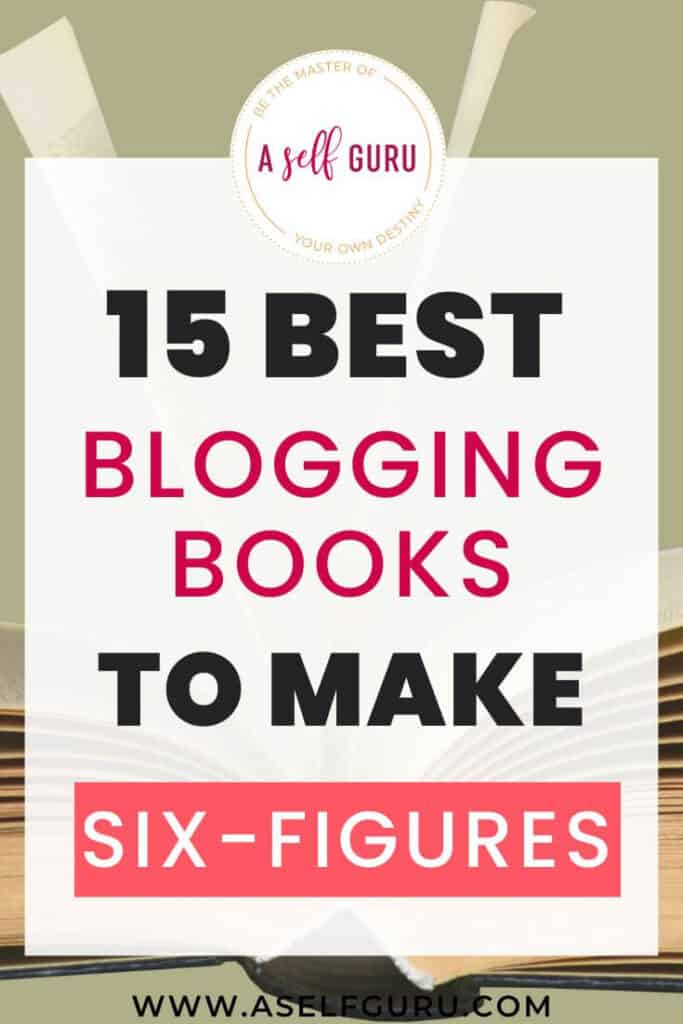 What Features to Look For In Good Copywriting Software?
When looking for good copywriting software, it is important to consider the following essential features:
Automated text editing and proofreading tools – Automated tools make it easy to check spelling, grammar, clarity, and accuracy.
Content optimization options – Copywriting software should be able to provide you with suggestions for keyword research, SEO-friendly phrases and other techniques to improve the visibility of your content.
You can use this awesome tool to make sure your content (blog posts) rank on the first page of Google! 
Templates – Pre-made templates can help you create copy quickly, without having to start from scratch every time for short-form content or long-form content.
Customizable reports – Good copywriting software should be able to generate custom reports that track performance metrics such as engagement and conversions.
Collaboration features – A good copywriting software should allow you to easily collaborate with other writers, team members and editors in real-time.
Version control – This feature allows you to keep track of different versions of your content so that it's easy to go back to an earlier version if needed.
Finally, it's important to look for copywriting software that is easy to use and intuitive, so that you can get up and running with your work quickly.
Good copywriting software should be able to help you create engaging, high-quality content without a lot of effort or learning curve.
With the right features in place, your copywriting software should be able to help you create content faster and more efficiently.
 16 Best Copywriting Software Tools of All Time:
1. Hemingway App – Removes Fluff & Is Free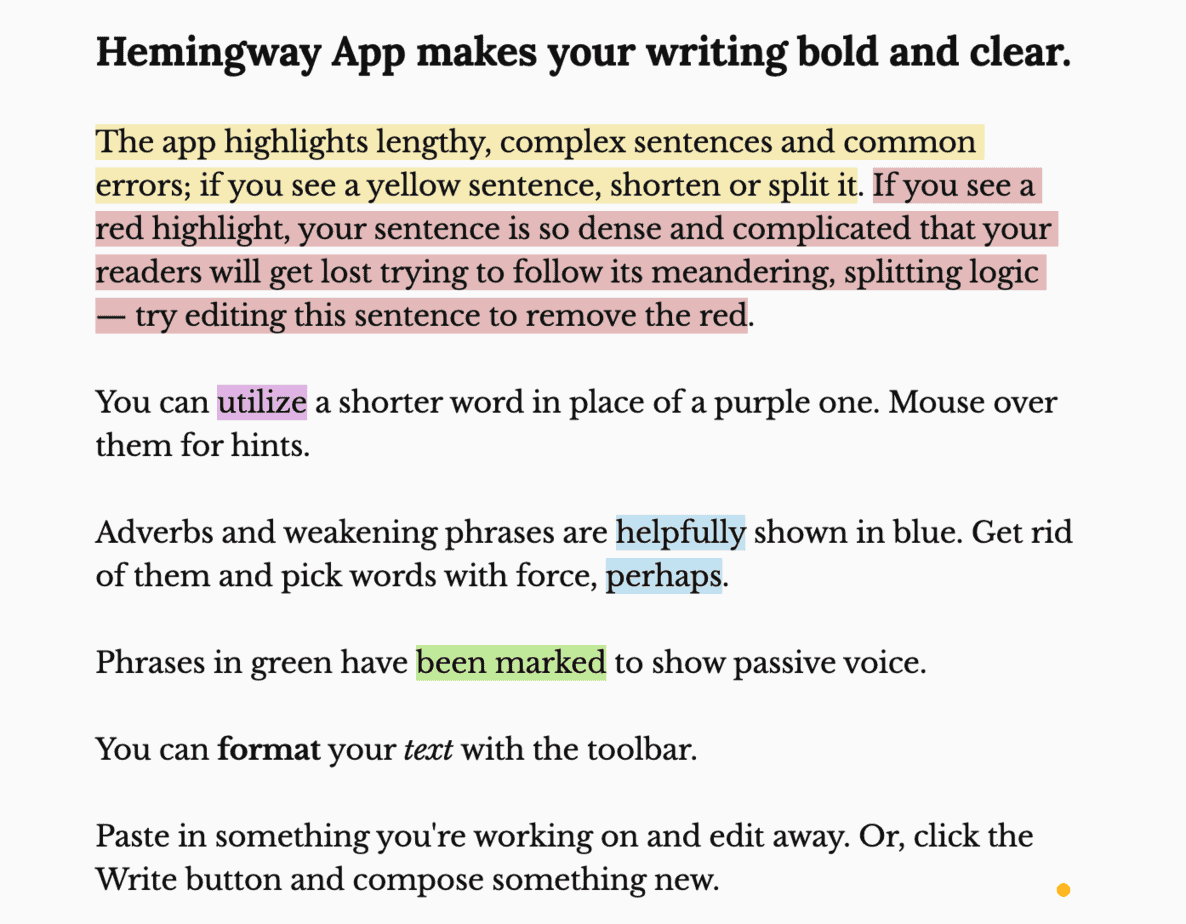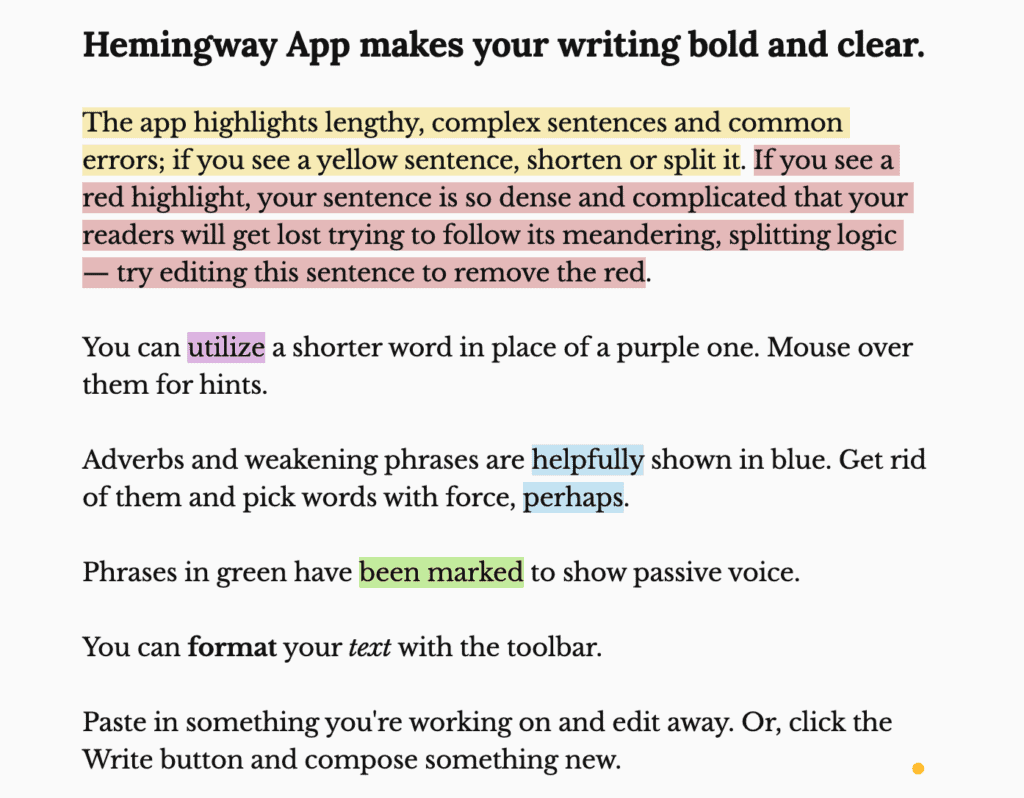 I have no reservations about recommending this software as the best copywriting tool available.
The Hemingway Editor is a piece of artificial intelligence editing software that aims to improve the quality and readability of your writing style.
This program functions more like an editor in making sure your writing is tight and free of fluff, passive voice, and unneeded adverbs. The tool's basic user interface (particularly in "Write" mode) is a strong point.
It's also easy to export your content in a format that works with WordPress and other popular content management systems.
The online edition of Hemingway Editor is free to try, and if you enjoy it, you can purchase the desktop version for a small one-time fee.
You don't have to be connected to the internet to use Hemingway on your Windows or macOS device. You can use the desktop app without an internet connection.
Edward Mellett, Director, Wikijob
2. Copy.AI– For Content Creators and Good Copywriting in Seconds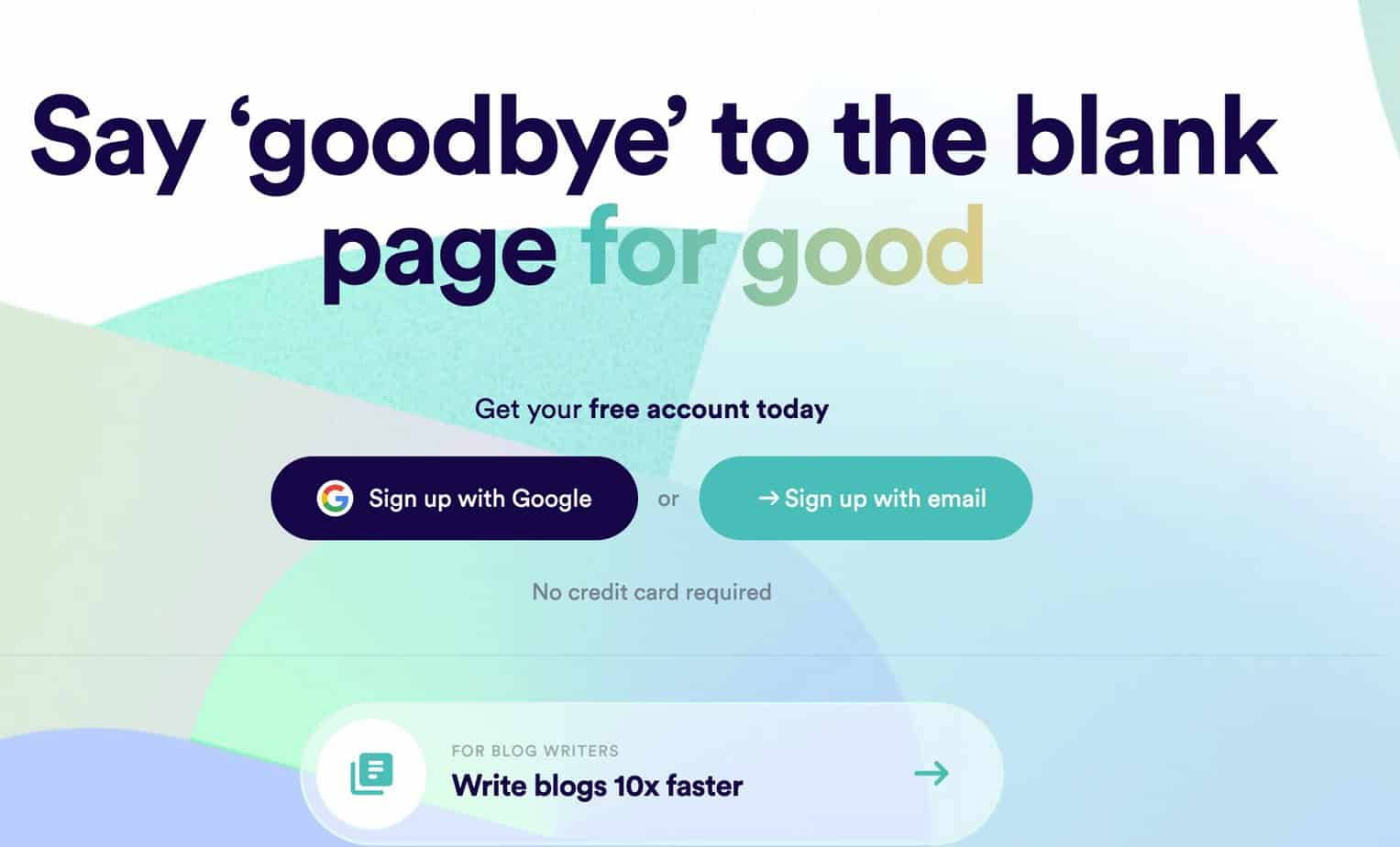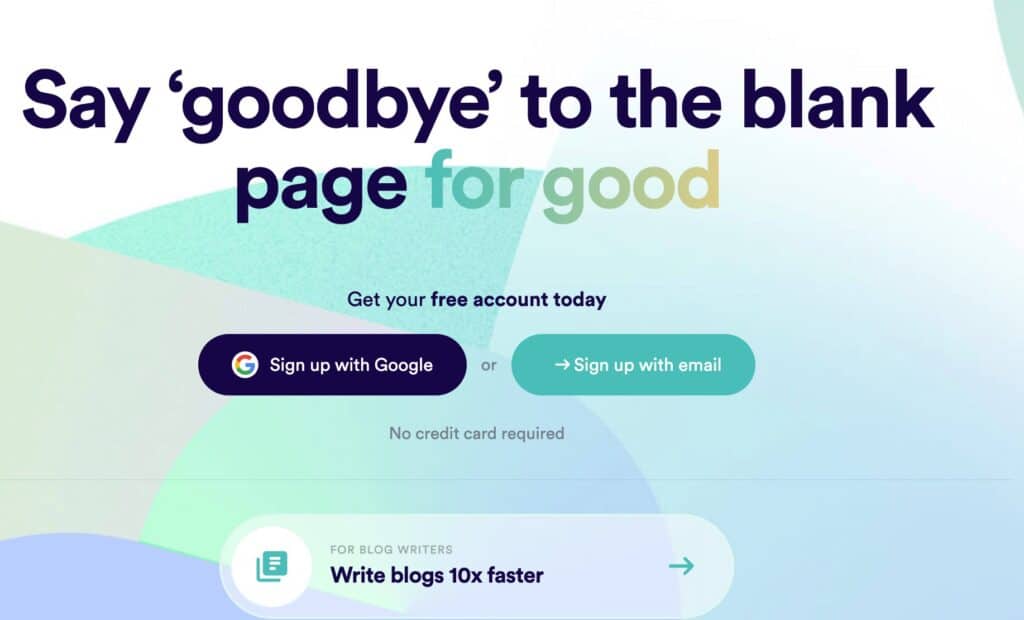 Copy.AI is a powerful tool for bloggers and small businesses that helps you quickly and easily create high-quality content for your website, blog, email campaigns, or other marketing channels.
The best thing is that it uses artificially intelligent algorithms to generate copy that reads like it was written by a skilled copywriter.
Copy.AI also provides helpful feedback so you can refine and improve your content as you go. It's an incredible writing assistant for content writers.
With Copy.AI, you can quickly and easily create content that is tailored to your audience, increases engagement, and drives results.
Whether you're a small business or a large enterprise, Copy.AI will help you generate better copy faster than ever before with its ease of use.
3. Writesonic– for Content Production and Original Content


WriteSonic is a powerful cloud-based writing tool for writers, bloggers and content creators.
It provides a simple yet powerful interface to help users write faster and better by providing real-time feedback on their work.
With WriteSonic, you can quickly create drafts, add tags, track revisions, store notes, and manage multiple projects in one place.
WriteSonic also integrates with popular writing tools such as WordPress, Google Docs, Evernote and Dropbox for a seamless content creation experience.
With WriteSonic you can publish faster, get higher quality content and reduce the time spent on editing and revisions.
It's perfect for entrepreneurs, bloggers, students, professional writers and anyone who wants to become a better, more efficient writer.
Try WriteSonic today and start improving your writing skills!
Key Features and the Best Part About WriteSonic Include:
–Real-time feedback on your work to help you improve faster
–Integration with popular writing tools for a seamless content creation experience in different formats
–Ability to quickly create drafts and manage multiple projects in one place
–Option to store notes, track revisions and refine your work with ease
–Access to a powerful cloud-based writing tool that's easy to use and available anywhere
–User-friendly interface and support for a range of languages.
–Integration with popular tools like WordPress, Google Docs, Evernote and Dropbox.
–Free trial available to quickly get started with WriteSonic.
With WriteSonic you can take your writing to the next level.
Try it now and start creating content efficiently and effortlessly for any type of content!
4. Typli.Ai– Ai Writing with Built-in SEO Assistant
Typli.ai is another great AI-powered copywriting software tool that combines AI writing and SEO assistance for content creation.
It uses natural language processing and machine learning to help businesses create content faster, more efficiently and with greater accuracy.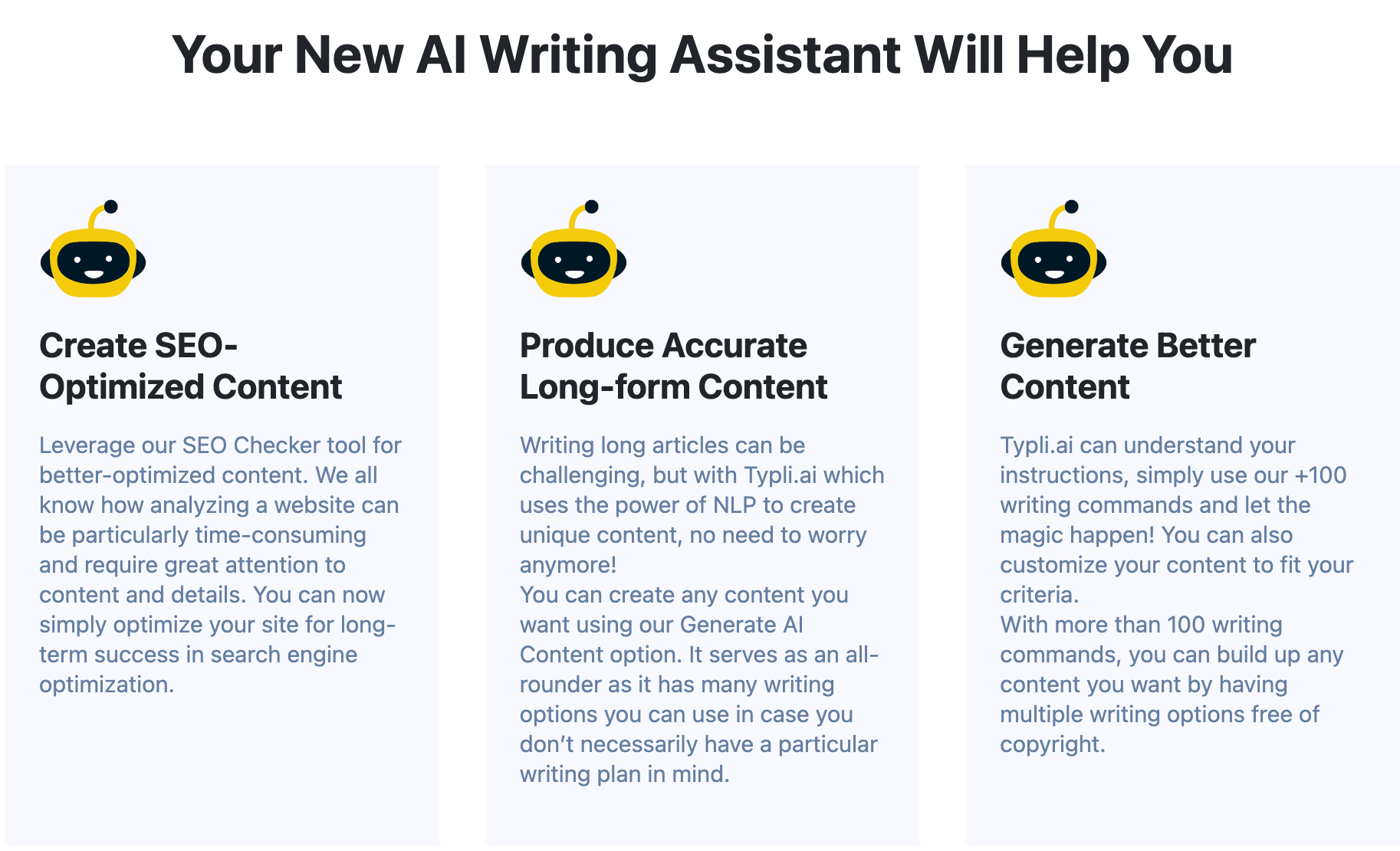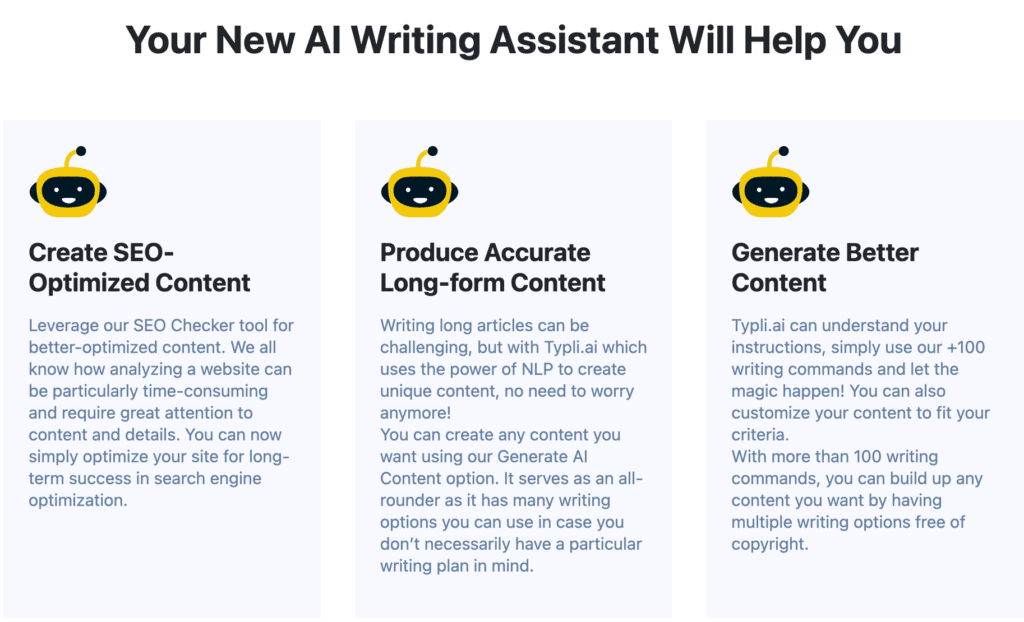 Typli.ai enables businesses to create content that is more engaging and personalized, while also saving time and resources.
Typli.ai also offers an AI-powered content optimization tool that enables businesses to optimize their written content for search engine optimization (SEO).
Unlike other AI Writing tools, Typli.ai is the only AI Writing Assistant that offers unlimited output content for the lowest price right now!
Key Features and the Best Part About Typli.ai Include:
What I love about Typli.ai is the fact that you can optimize your content for SEO (without having to pay additional). Their price is very reasonable compared to other AI copywriting software tools.
You can also use it to create long-form content quickly, and I found the content to be pretty accurate. You can also easily export your content as a pdf or doc file.
Lastly, this powerful AI copywriting tool uses Copyscape to check for plagiarism and you can easily rewrite or rephrase your content too.
Related Post: 23 Best Copywriting Books of All Time!
Check out this list of 23 best copywriting books every writer must read.
5. Notion – Collaborative Writing & File Storage
Notion is a vastly flexible platform that you can use in a myriad of ways.
It's used for our company intranet. We use it to provide clients with portals to view ongoing projects and to store documents and other files.
We also use it to write all of the marketing content we produce on a daily basis.
The writing experience is intuitive and straightforward.
It means you spend a lot less time sorting out headers and other formatting issues, and a lot more time on the copy itself. And, you can leave comments on the text and work on the same document in real-time with your editor, so it's super efficient. Notion rocks!
Matthew Stibbe, CEO, Articulate Marketing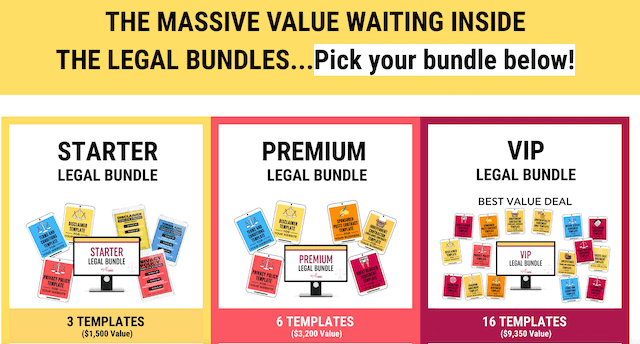 6. Copysmith – Intuitive, Has Templates, & AI-Powered Assistant
I've been using Copysmith for a while now, and I can say without a doubt that it's one of the best copywriting software on the market.
There are a few things that make it stand out from the competition.
First, it has a really intuitive interface that makes it easy to use, even for beginners. Second, it comes with an enormous library of templates and examples that you can use to get started with your project. And finally, it has an AI-powered assistant that can help you improve your writing and make sure that your copy is error-free.
Overall, I highly recommend Copysmith if you're looking for a great copywriting tool.
Lorien Strydom, Executive Country Manager, Financer.com
7. Jasper.ai – Powerful AI Written Copy (My Favorite!)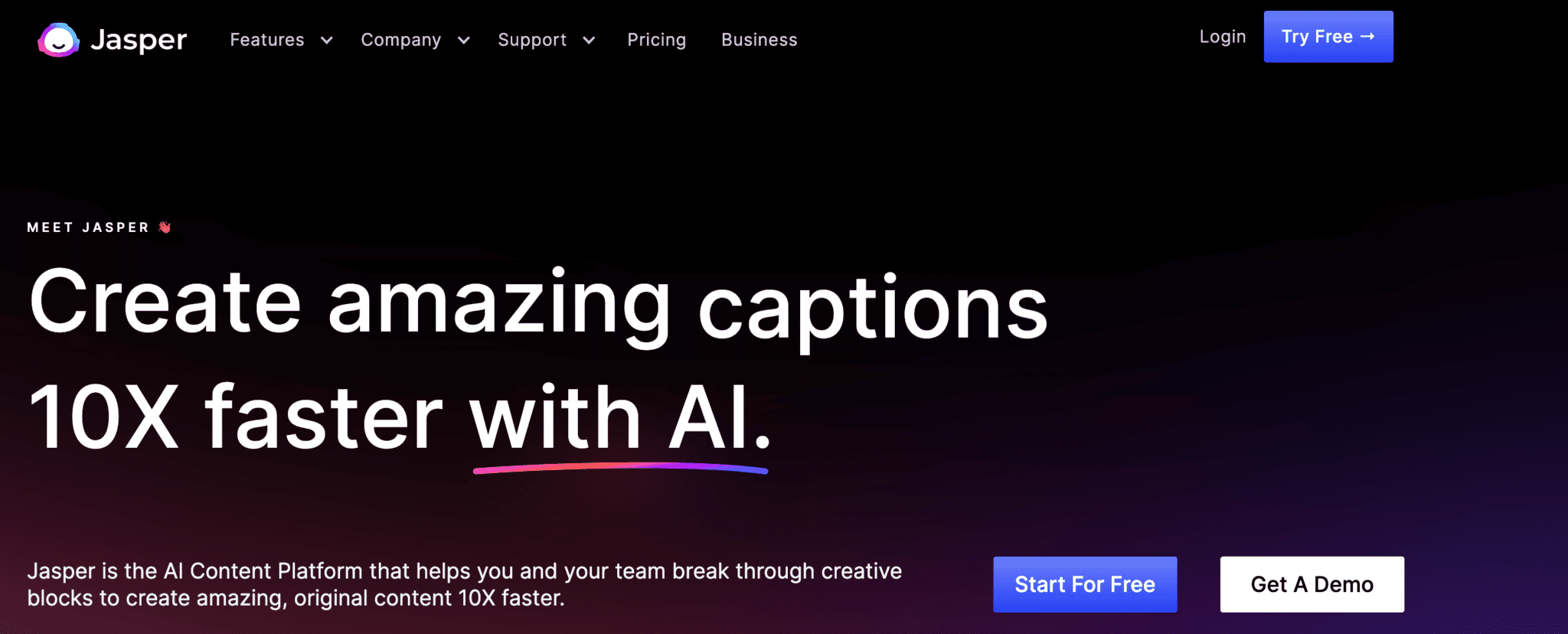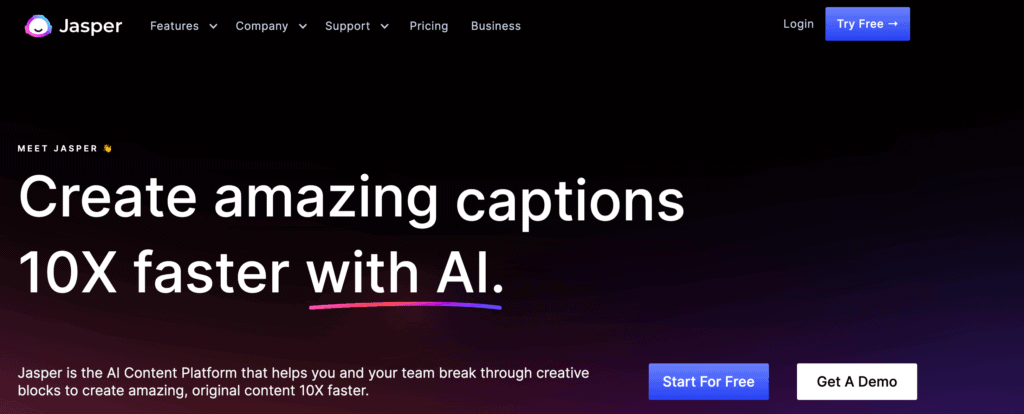 I have no hesitation in stating that this is the best copywriting software available.
Literally, thousands of bloggers, copywriters, YouTubers, and freelancers have benefited from Jasper Writing.
Articles can be written more quickly with the help of this AI writing program. With AI writers, this is one of the best copywriting tools out there. It works particularly well at producing writing that sounds like another copywriter penned it.
When compared to other AI-generated material, Jasper's is seamless, timely, and convincing across 20 languages.
Simple to use, Jasper offers 52 unique designs for product descriptions, customer endorsements, advertising copy, social media postings, and even extended blog articles.
If you're interested in honing your copywriting chops, email marketing is a great way to get some practice.
Max Whiteside, SEO & Content Lead, Breaking Muscle
So many of you emailed and thanked me for sharing this incredible tool to create long-form content, write blog posts, create social media posts.
This is my favorite blogging tool with many extra features that will blow your mind. It gives me new ideas for everything without putting in the hard work or wasting time.
You have to try it for free if you haven't already by simply creating a free account.
Many business owners don't want to reveal their secret tips or tools but not me!
When I find something that truly helps my business in a big way, I share it with you openly!
THIS TOOL can write Facebook ads, Google ads, copywriting frameworks, emails, landing page copy, and really make the copywriting process so easy. It has SO many advanced features to create smart copy in seconds saving you a lot of time.
• Save time by enabling AI to write high-converting copy (ad copy, sales pages, marketing materials, copywriting templates, and more)
• Get a wide variety of marketing content with just one click
• Stop wasting your time on tedious and overwhelming tasks
• Increase ROI on your ad campaigns
• Write more content in hours than you would in months
You won't have to mess around writing copy anymore, because you can do it with this tool instead.
Click here to start your free trial!
8. Google Docs – Efficient Collaboration & Version History
There are lots of copywriting software available, and yet I always return to Google Docs. The reason is that it makes collaboration easy, compared to everything else I've tried.
Multiple people can edit a document simultaneously, in real-time. Additionally, you can track changes and add comments, which makes it easy to review changes and make new ones.
You can also keep a version history, and name the different timestamps so that you can refer to different periods in the editing timeline.
Lastly, you can export the document in a variety of formats. This gives you the ability to import it into another program for formatting after team collaboration on content creation is complete.
Give Google Docs a try, and see how your writers, editors, keyword researchers, and others can work together more efficiently.
Dennis Consorte, Digital Marketing & Leadership Consultant, Snackable Solutions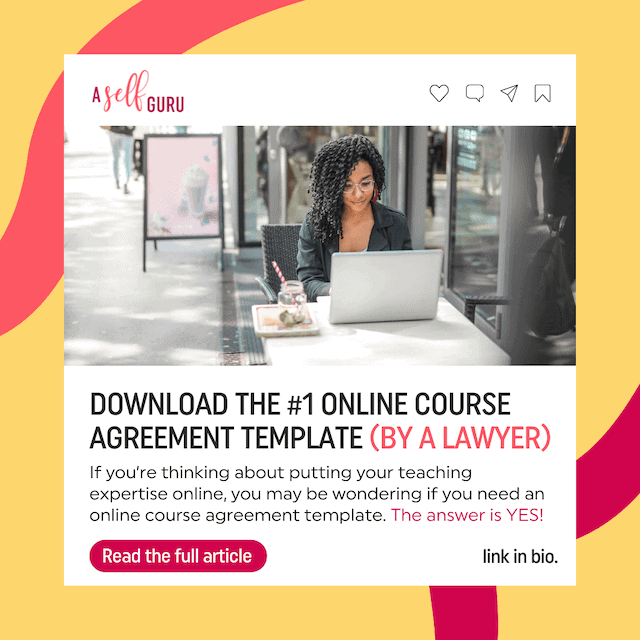 9. Quillbot-  Best Paraphraser, Grammer Checker, and Summarizer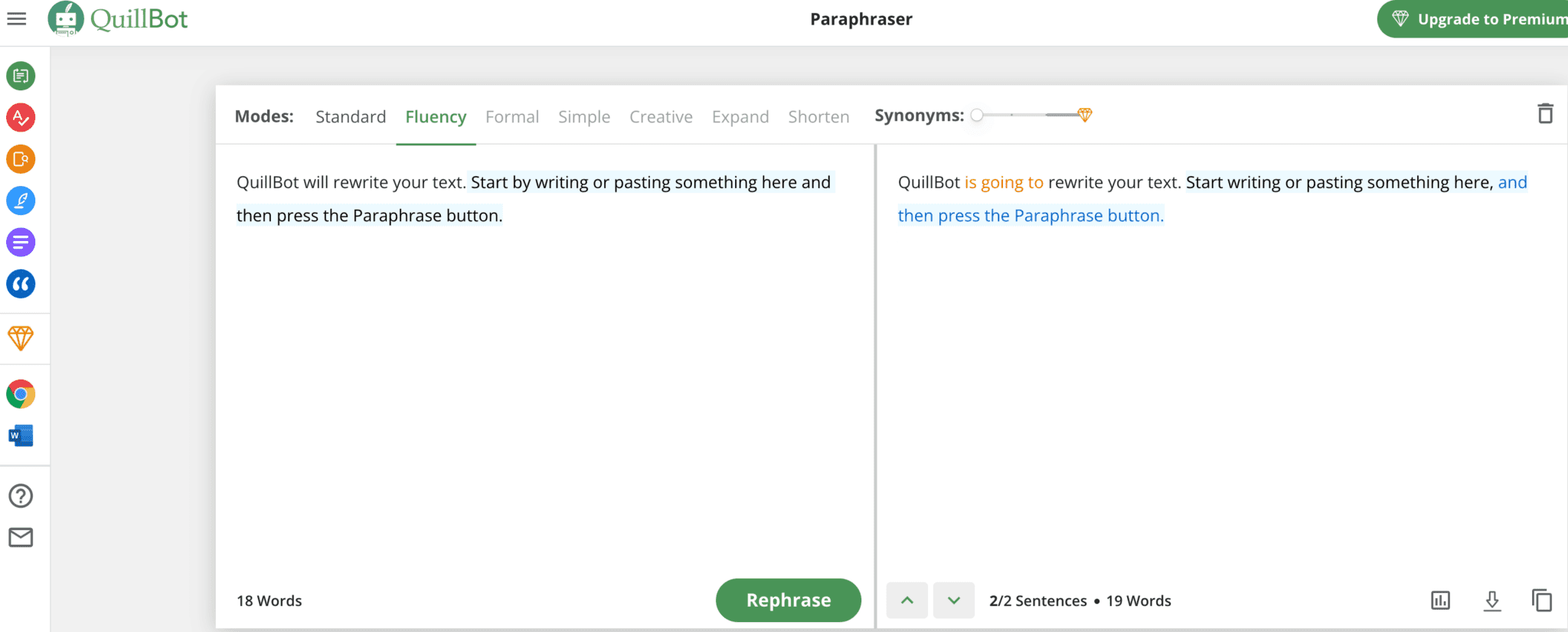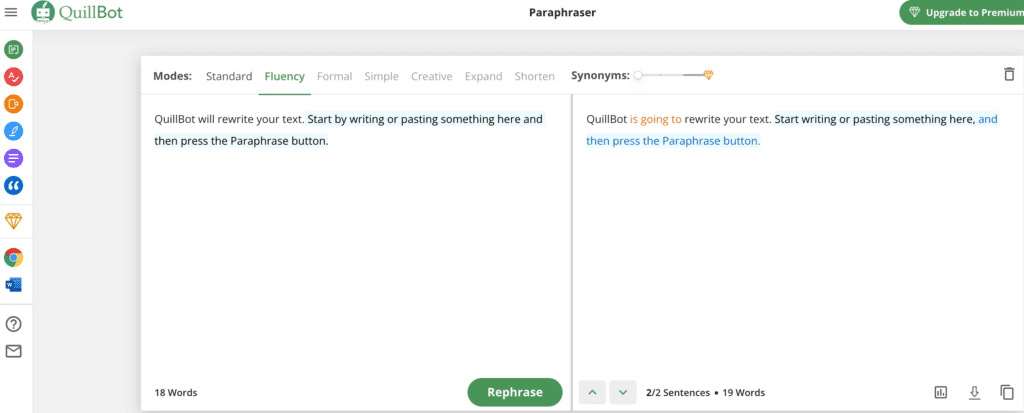 Quillbot is a powerful AI-powered writing assistant designed to help you produce high-quality written content quickly and efficiently.
It uses natural language processing (NLP) and deep learning algorithms to understand the context of what you write, offering helpful suggestions on grammar, spelling, punctuation, synonyms, and more.
Quillbot helps you write better, faster, and more accurately. With its advanced text-editing features, Quillbot can help you become a better writer in no time.
From helping you spot errors to suggesting alternative word choices and improving your sentence structure, Quillbot is the perfect writing assistant for any task.
With Quillbot, you'll never have to worry about making embarrassing mistakes ever again. Try it out and start writing with confidence!
Quillbot Best Options
Quillbot also offers a range of features that make the writing process easier, such as its summarizer tool, which summarizes text in just a few clicks.
The summarizer helps you get the gist of an article or book without spending hours reading it.
Quillbot also has a plagiarism checker, allowing you to check for copied content before submitting your work.
Lastly, its AI-enhanced grammar and spellchecker will help make sure that your writing is always accurate and error-free. With all these features, Quillbot is the perfect writing companion!
The good news is that there's a free version here for you to try but I love their paid plan to get access to all of these essential features.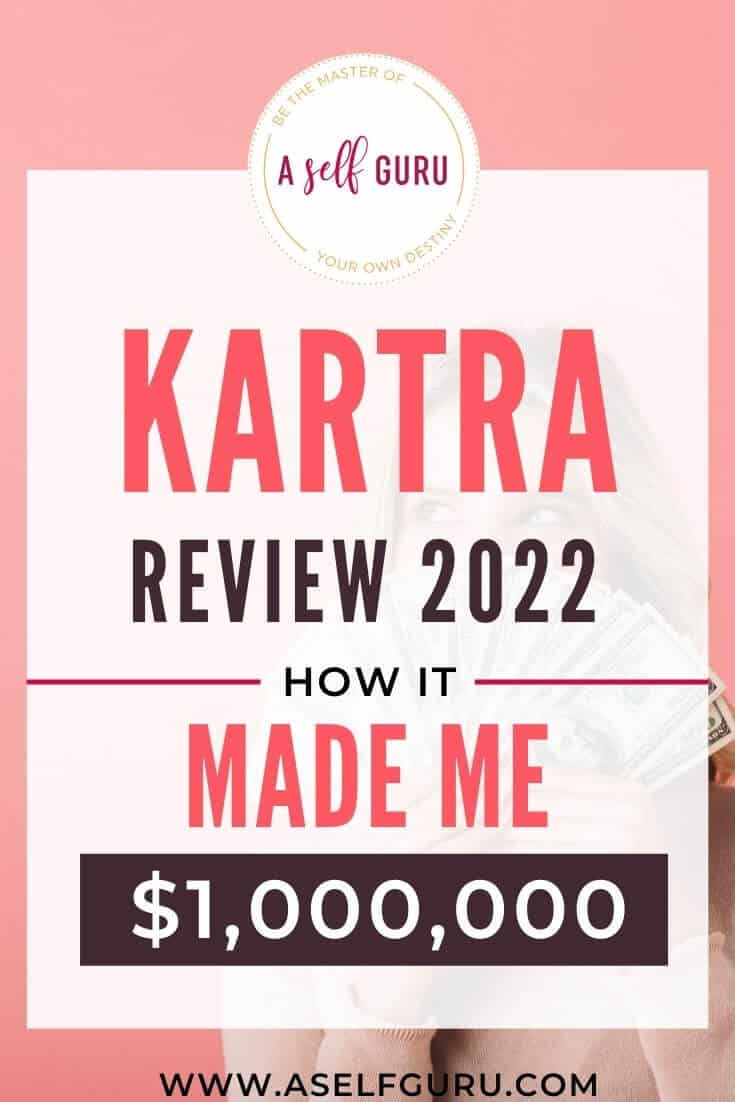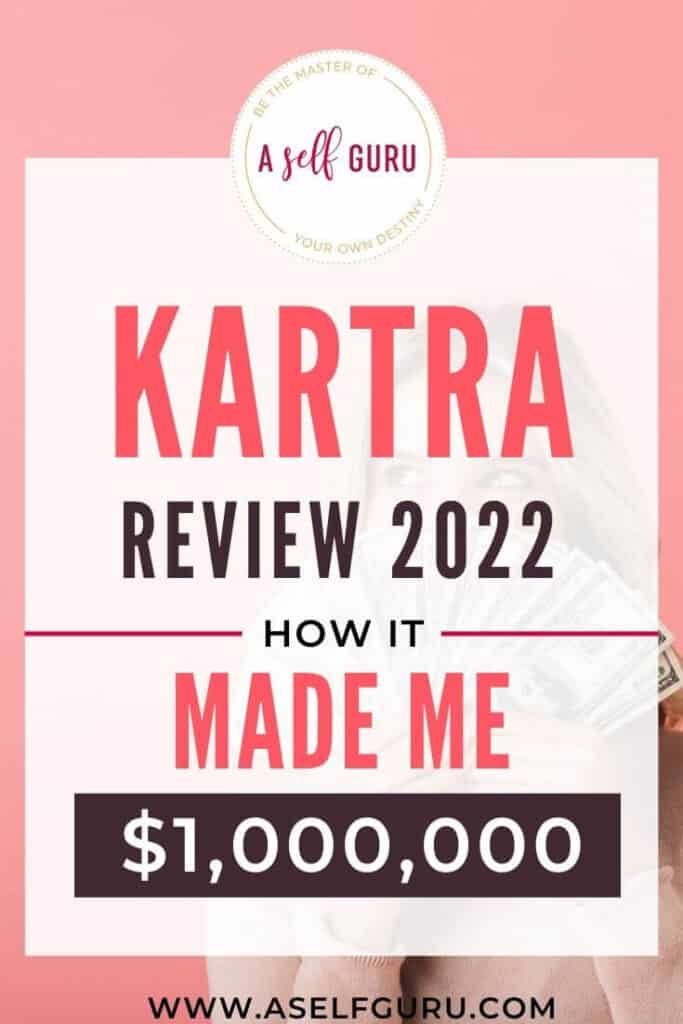 10. Scrivener – Overall Writing Support With Many Features
In the world of copywriting, there are many software programs that can create high-quality content. However, not all of these programs are created equal. One of the best copywriting software programs on the market is called "Scrivener."
Scrivener is a powerful tool that helps writers to organize their thoughts, plan their work, and track their progress. In addition, it includes a wide range of features that make writing quicker and easier.
For example, Scrivener allows writers to insert images and videos directly into their text, which can be helpful for adding visual interest to a piece. It also includes a built-in thesaurus, which can come in handy for finding just the right word or phrase.
Overall, Scrivener is an excellent choice for those who want to improve their copywriting skills. It is packed with features that help writers to produce better quality work in less time.
Jim Campbell, Founder, Wizve Digital Marketing
Related Video: 11 Best Blogging Tools of All Time!
11. CoSchedule Headline Analyser – Headlines That Get Opens
For copywriting software, one of the best is CoSchedule Headline Analyser. This tool helps you write compelling and clickable headlines and is easy to use. Enter your headline into the analyzer, giving you a score that reflects how well your headline will perform.
The higher the score, the better your chances of getting clicks. In addition, the analyzer provides helpful tips on how to improve your headline. For example, it may suggest using more vital words or adding numbers to increase curiosity.
Overall, the CoSchedule Headline Analyser is a great tool in the market today for anyone who wants to write effective copy.
Wendy Makinson, HR Manager, Joloda Hydraroll
12. WordTune – Rewrite Advice From Your Chrome Browser
WordTune is a Chrome extension that you can use to rewrite and rephrase anything you write in your browser in different languages.
Instead of other copywriting tools that try to do it all for you, WordTune is actually helpful because it provides other ways to write whatever you just typed out.
I've found it to be immensely helpful when I'm brainstorming headlines, responding to emails, or having writer's block in my latest article. Plus it's a free tool.
Corey Haines, Founder, SwipeWell
13. Outranking – Provides More Nuanced Advice
Outranking outranks the many softwares I have tried in the last few years by far. This software is ideal for digital marketers and editors who are looking to create mass-quality content efficiently.
The GPT-3 AI technology provides a tried and trusted way of rewriting your own carefully crafted sentences with a touch of panache.
Even my best-ever intro and phrases were reworded, and I had to swallow my pride for the greater good! And when I looked at the newer copy, I was begrudgingly impressed.
The scoring system will please copywriters who are familiar with Yoast SEO and similar, but it is more nuanced than that, and it points out nuanced issues rather than just passive sentences,
The dual benefit of this allows you to plug in old content and supercharge that as well as having a writing buddy/mentor for new content.
Brett Downes, Founder, Haro Helpers
Best features of outranking software and its machine learning?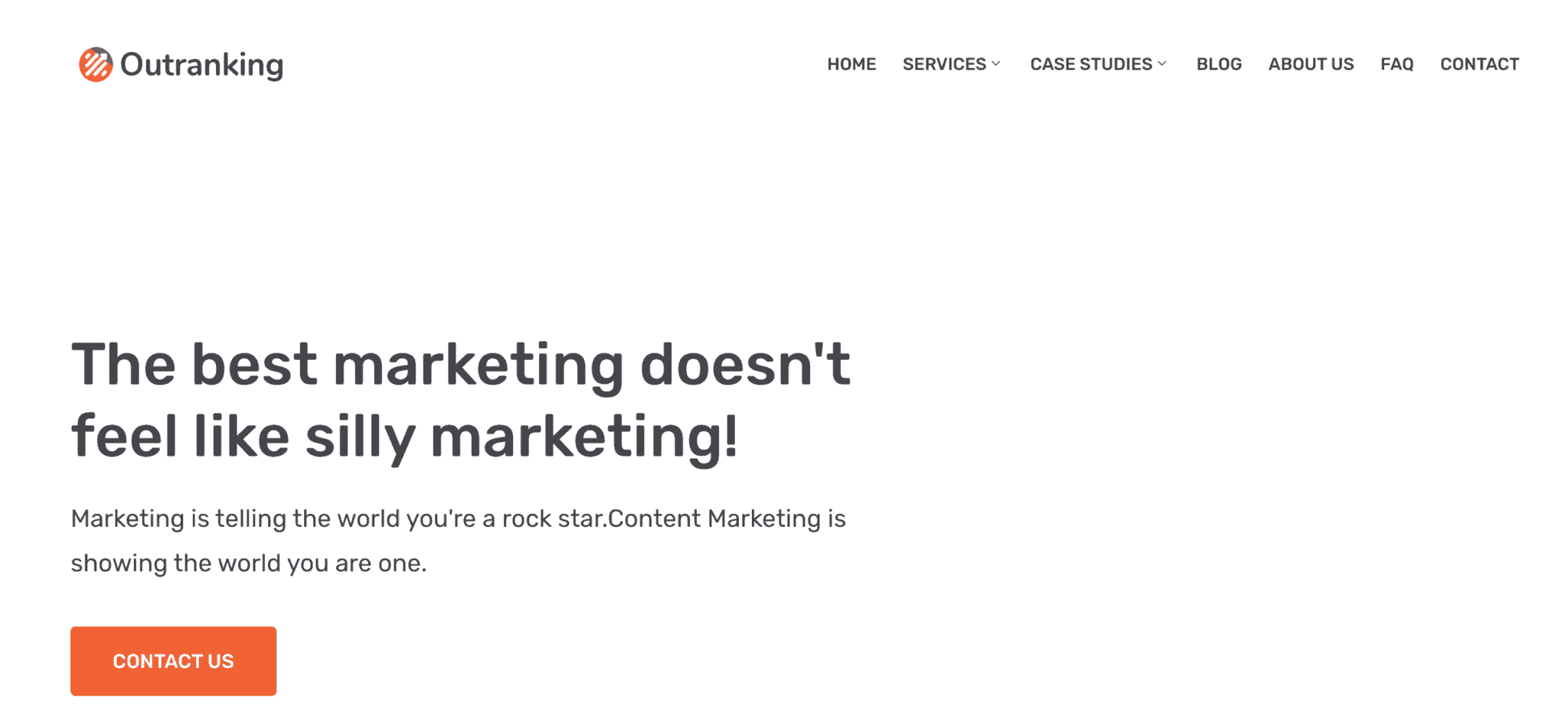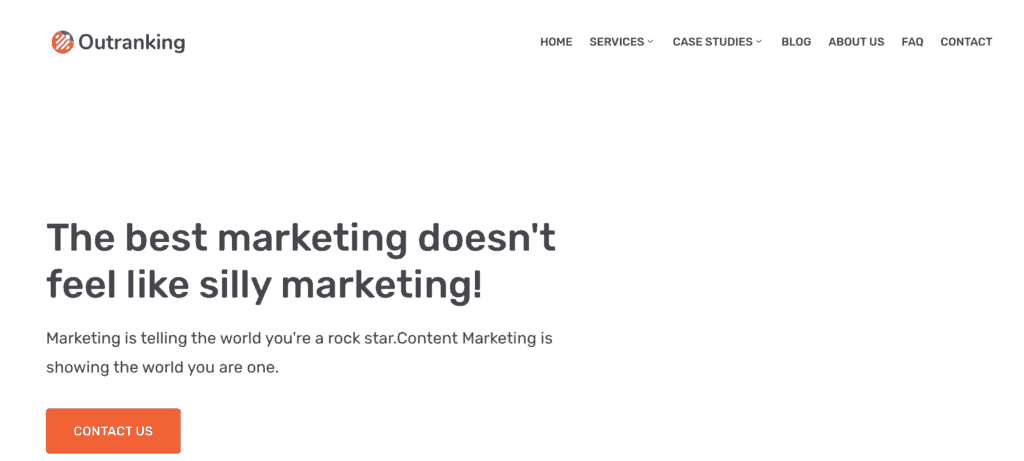 Outranking software can provide a range of benefits to businesses. Some of the key features and advantages of outranking tools include:
* Automation: Outranking tools help automate tedious, time-consuming tasks such as keyword research and tracking rankings so you don't have to manually do them yourself.
* Comprehensive Analytics: With outranking software, you can track and analyze the overall performance of your website, including keyword rankings and organic search engine traffic.
* Improved Search Visibility: Outranking tools help optimize your website for better visibility in search engines like Google, Bing, Yahoo!, and more. This leads to increased web traffic and improved chances of conversions.
* Optimized Content: Outranking software can help you craft content that is optimized for search engine visibility and ranking. This ensures that you are targeting the right keywords and getting consistent results.
* Automatic Updates: Outranking tools typically provide regular updates to ensure your website remains competitive in the ever-evolving search engine landscape.
* Cost-effective: Outranking tools are typically cost-effective and can provide a much better return on investment than traditional SEO methods.
Ultimately, outranking software can help you stay ahead of the competition in terms of search engine visibility, rankings, and traffic. It can help you reach new customers, increase conversions, and boost your overall online presence.
By taking advantage of the features and benefits of outranking software, you can maximize your online success and remain competitive in today's digital landscape.
14. Narrato – All-in-One Content Creation Software
Copywriting requires both excellent skill and planning as a business owner to reach your target audience.
One of the best copywriting software that you should know about is Narrato. Narrato offers all the high quality tools you would need to create interesting marketing copy.
For instance, you can generate automated SEO content briefs that give you keyword suggestions with counts, questions to answer, competitor links, and more. There is also an AI writer that helps you generate ad and website copy according to AIDA, BAB, and PAS frameworks.
Apart from this, you can also create custom content templates for your website content, ad content, blog content, etc. to give your writers a solid structure to follow when writing these original pieces.
Narrato has an AI content assistant that helps you run grammar, readability, and plagiarism checks. Team collaboration is seamless with custom user roles, on-task messages and comments, content calendars, and workflow automation.
Neelam Goswami, Content Specialist, Narrato
15. Wynter – Helps You Connect With Your Audience
I like using Wynter as copywriting software for my business. Wynter is a tool for message testing that aids in determining how well the content connects with prospects. It is great to assess your copy for ads, emails, and even websites.
Additionally, you'll be able to pinpoint where your copy fell short and identify any blind spots so you can make corrections and improve your outcomes.
To acquire accurate results, start by defining your audience by profession, sector, firm size, and other factors. Wynter offers a built-in audience panel from which to choose.
Kurt Uhlir, Chief Marketing Officer, kurtuhlir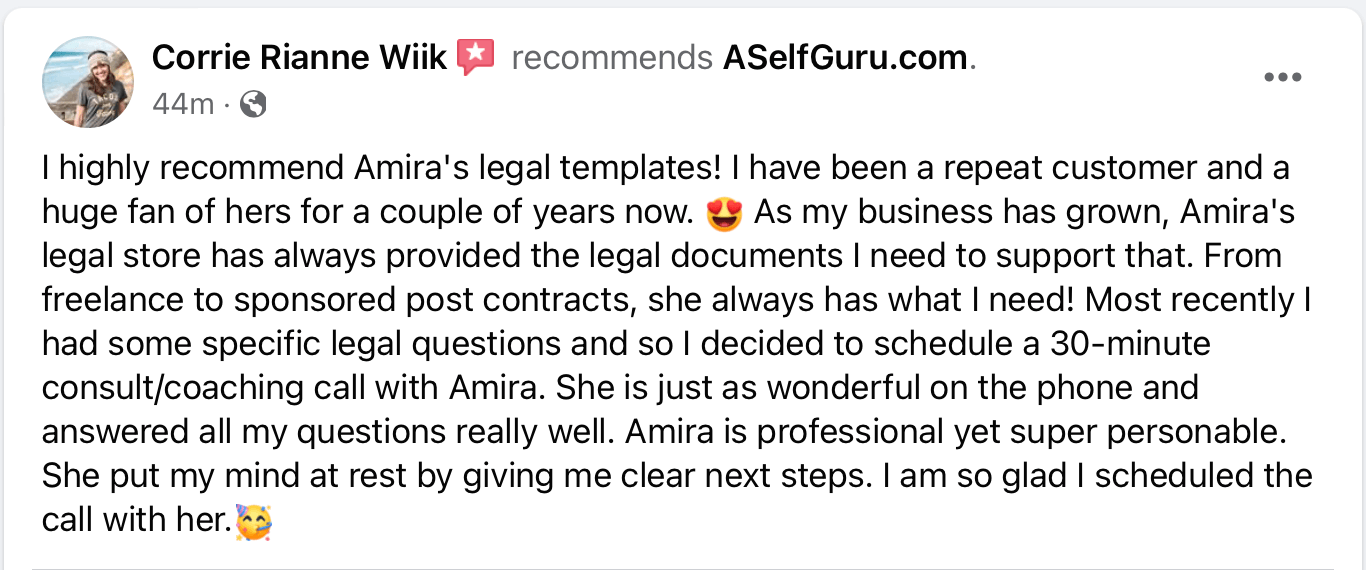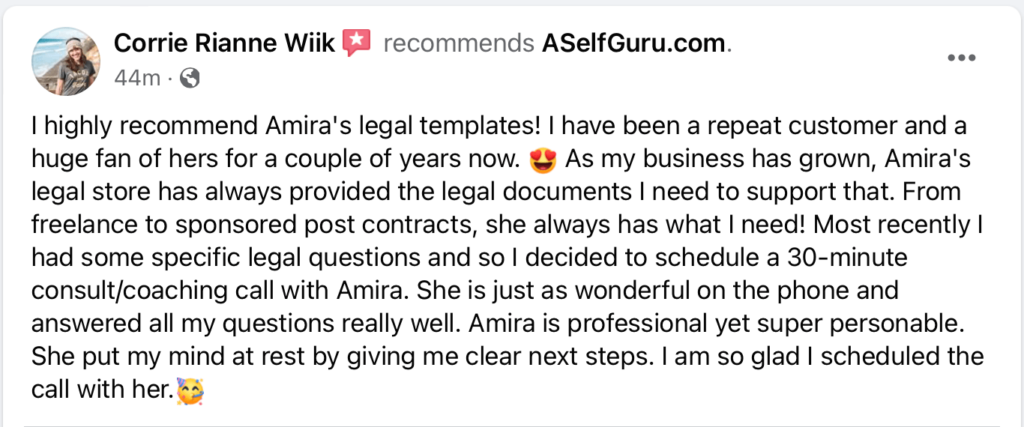 16. ClosersCopy – Trainable AI & Responsive Community
ClosersCopy is a really powerful software that features NLP and audits the top-ranking sites for a given keyword/keyphrase. Unlike other AI models, it isn't limited to GPT-3, so there aren't any content filters.
There's an extremely active, supportive Facebook group, with a responsive founder and many community members who create helpful YouTube videos showing others how to use its features.
You're not limited to using templates, you can create your own copywriting frameworks by adding your own data so your AI copy sounds more like you.
There are 3 different AI models available that are trained for blogging, storytelling, and selling.
The dashboard features headings, images, tables, emojis, etc. so you don't have to leave the editor when creating your drafts.
Marie O'Sullivan, Web Designer & SEO Specialist, Marie O'Sullivan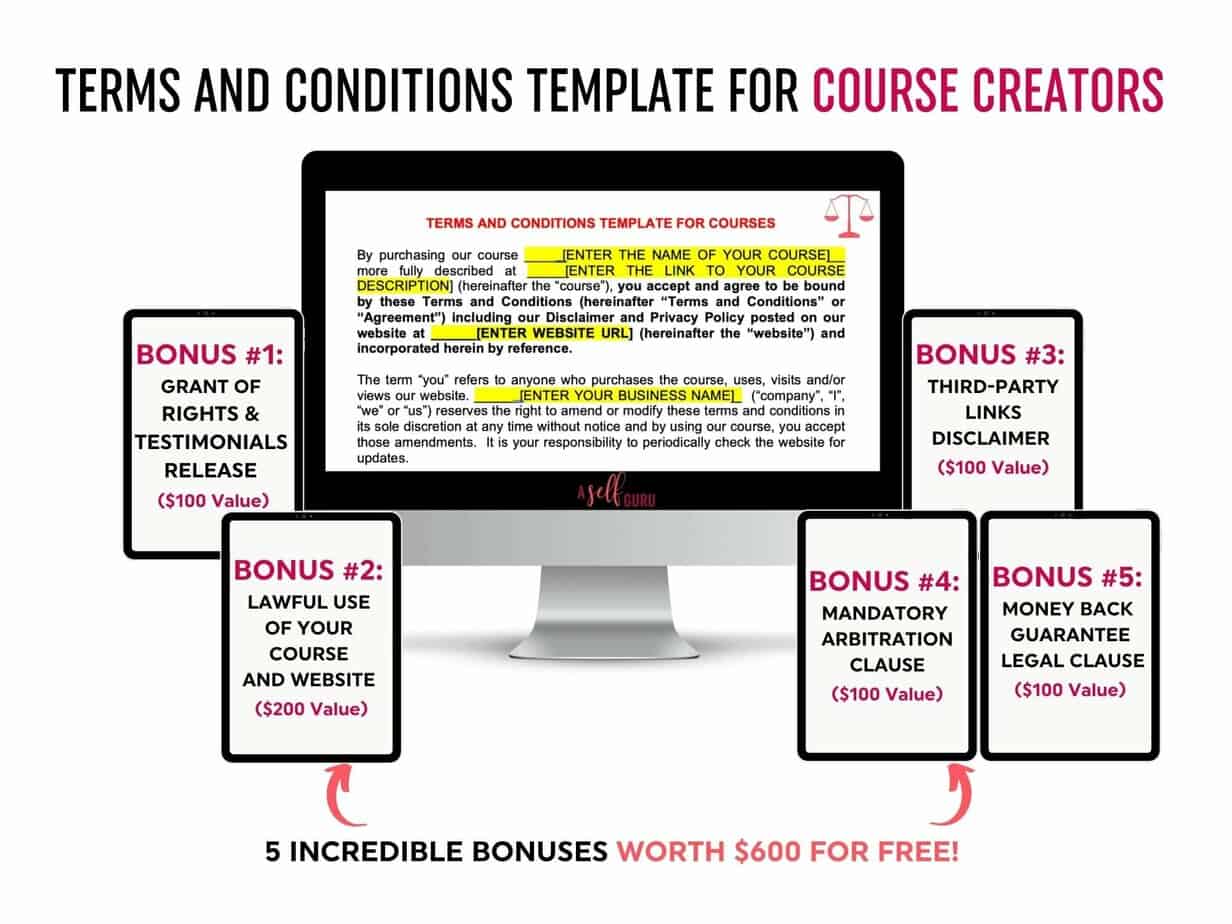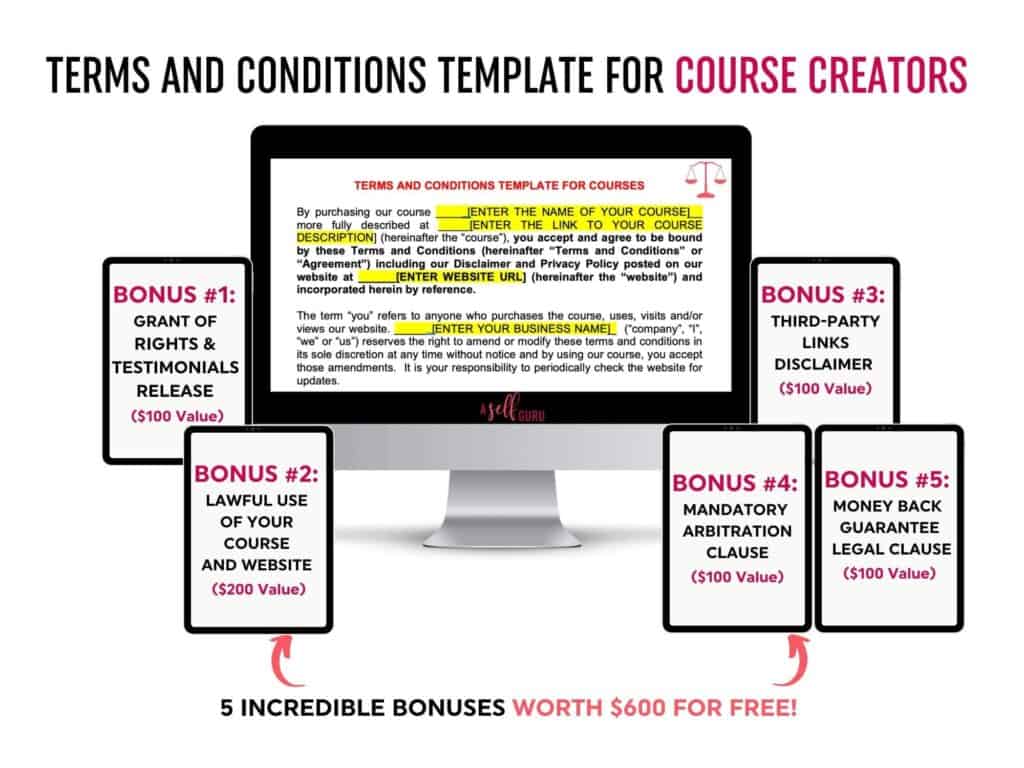 FAQ on the Best AI Copywriting Software
Here are the answers to the most frequently asked questions about the best AI copywriting software
What is the cost of AI copywriting software?
Most AI copywriting software tools are quite affordable, and I use many different ones in my business. The good news is that many of them offer a free plan so you can first try them before signing up for their premium plan.
You can expect to pay $9 to $120 per month for the best copywriting software such as this one.
What are the top tools for AI copywriting?
My favorite copywriting software tools are Jasper, Writesonic, and CopyAI. You should definitely give these a try in your business.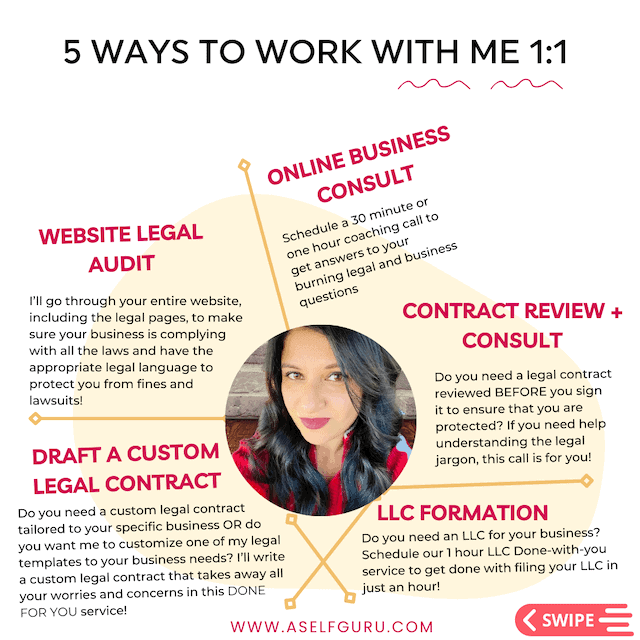 What are the key features to look for in AI copywriting tools?
There are several key features to look for in AI copywriting tools, including:
1. Natural language processing (NLP) capabilities – NLP is the ability of a computer system to understand and process human language, which allows an AI-generated piece of content to be conversational and sound natural.
2. Content optimization – AI copywriting tools should be able to optimize content by targeting specific keywords, adjusting the tone and style of the writing, formatting text for SEO purposes, and more.
3. Automated idea generation – When given a topic, an AI copywriting tool can generate ideas that human writers might not otherwise think of.
Related Blog Post – 33 Best Virtual Assistant Software
In addition to the best AI copywriting software tools, you may be wondering what is the best virtual assistant software of all time.
Check out this blog post on the 33 best VA software tools (free and paid).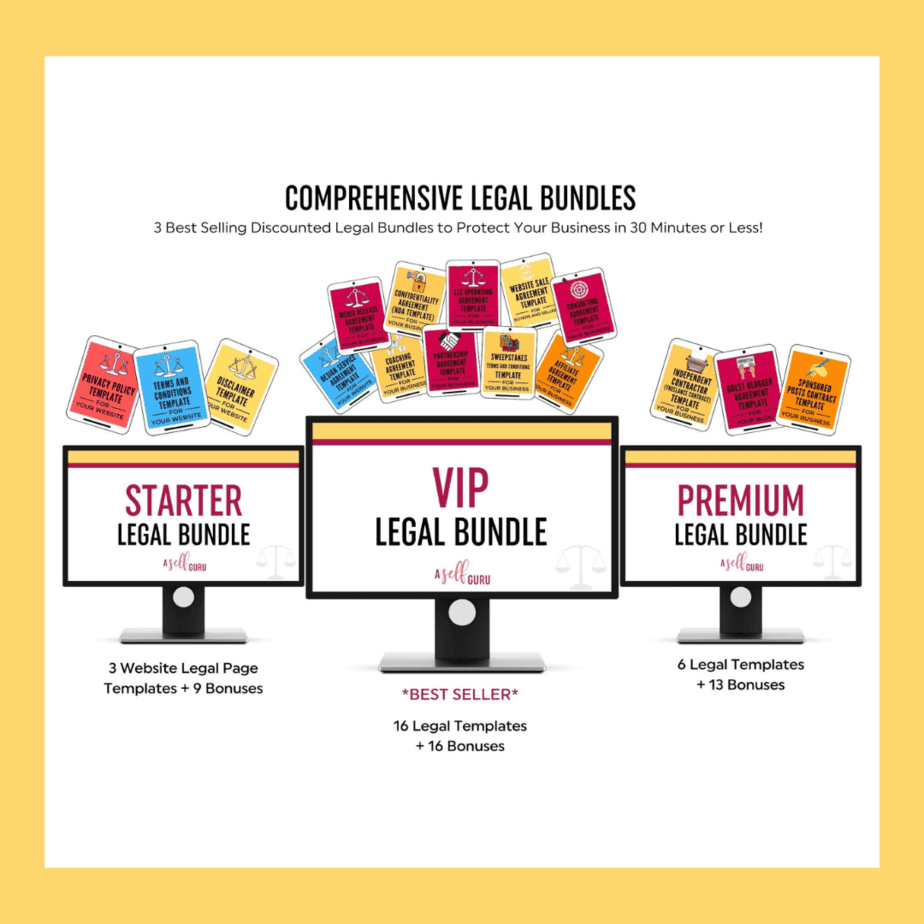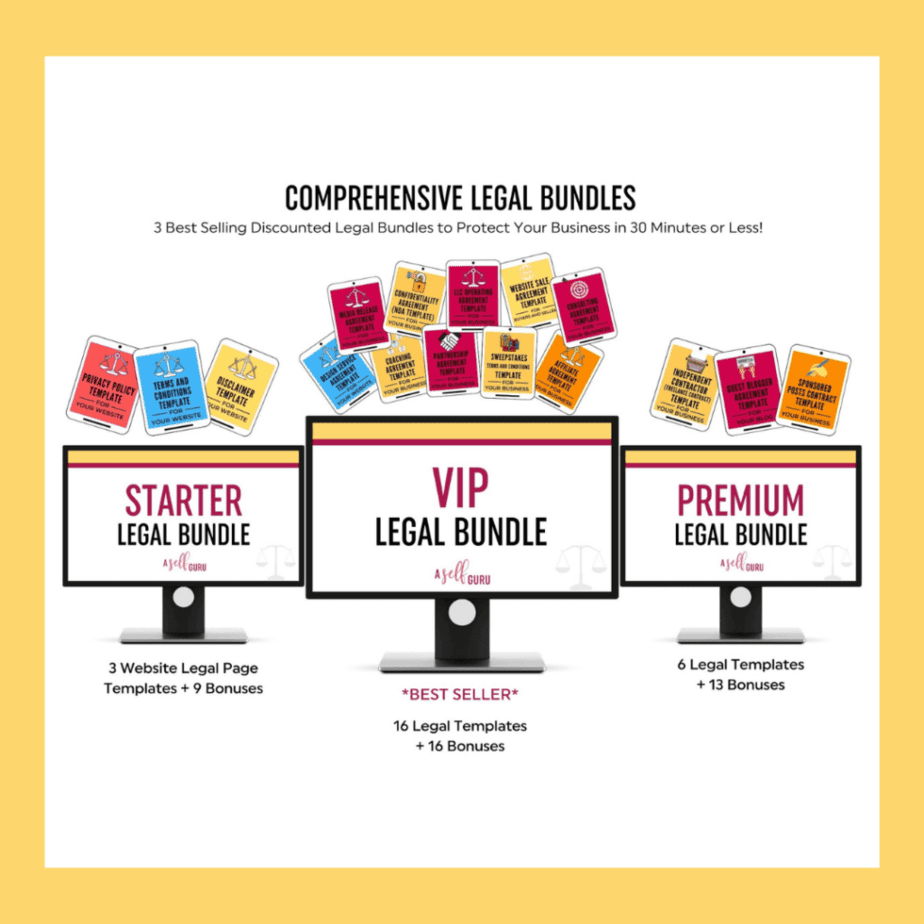 Best Copywriting Quotes
Check out this helpful blog post to learn about the 27 best quotes about copywriting!
Final Thoughts on the Best Copywriting Software
We shared many different use cases and copywriting software tools above. Make sure to save this post for future reference!
Some of these AI copywriting software will allow you to create copy for landing pages, blog posts, sales letters and social media platforms in minutes.
The best copywriting software for you will depend on your specific needs and the complexity of your project.
If you are looking to quickly create compelling content, then a basic word-processing program like Microsoft Word or Google Docs may suffice.
For more advanced projects, specialized tools like Hemingway Editor, Grammarly or Quillbot can help ensure greater accuracy and consistency across your written content.
My favorite copywriting software tools are Jasper, Writesonic, CopyAI, and Wordtune. You should definitely give these a try in your business.
Ultimately, the right copywriting software for you will depend on the scope of your project and the complexity of the content you need to create. No matter what tool you decide to use, be sure to take advantage of its various features in order to get the most out of it.
And before you go, is your online business legal? Make sure to protect your business with this VIP legal bundle.
Read this post to see the three legal mistakes many bloggers and entrepreneurs make and how to fix them. You don't want to risk getting fined or worse yet, sued because you didn't protect yourself legally.
Listen to some of the 30,000+ entrepreneurs I've helped over the past few years with my customizable legal templates.
As a business lawyer, I know exactly what you need to protect your blog and business and as a blogger, I understand how the legal aspect can be so confusing. Check out my helpful legal templates today to make sure you fully protect your business.
You can read the hundreds of 5-star reviews my customers have left me here. Sign up for your free legal guide below:
Related Blog Posts to Best Copywriting Software Tools
You'll find my most helpful blog posts and videos on my legal tips page for more answers to your legal questions.
Here are some other helpful blog posts related to growing your blog and business to the next level.