Are you looking for the best gifts for entrepreneurs?
There's no better person to help you with this than me!
As an entrepreneur, I've received some pretty amazing gifts, and some bad Christmas gifts too.
The people who gifted them to me said that it was kind of tough shopping for an entrepreneur.
Since then, I've kept a list of perfect gift ideas for entrepreneurs and now I'm sharing it with you! Think of this list below as your practical gift guide!
Let these gifts for entrepreneurs inspire you to get creative! These practical gifts for entrepreneurs are perfect for holidays, birthdays, anniversaries, appreciation gifts, and pretty much for any occasion!
There are 63 unique gifts for entrepreneurs and small business owners below –
1. Boss Lady Mug with Coaster Set 
Who doesn't need a cup of coffee?
This is a beautiful mug with a gold etching. It also comes with a matching marble coaster plus includes a lovely gift box and a bag so it's all ready to go.
This is definitely one of the most beautiful gifts for entrepreneurs, especially for female entrepreneurs.
It's also a very useful gift.
2. Create a Blog and Editorial Planner
This is such a great gift for fellow entrepreneurs or any type of blogger or content planner.
It's a calendar where they fill in the dates, so it can be given at any time. This planner is also perfect for tracking social media statistics and capturing your to-do lists in early mornings.
Related Blog Post – Best Planners for Bloggers
Check out this blog post to see the complete list of best planners for bloggers to make six-figures or more!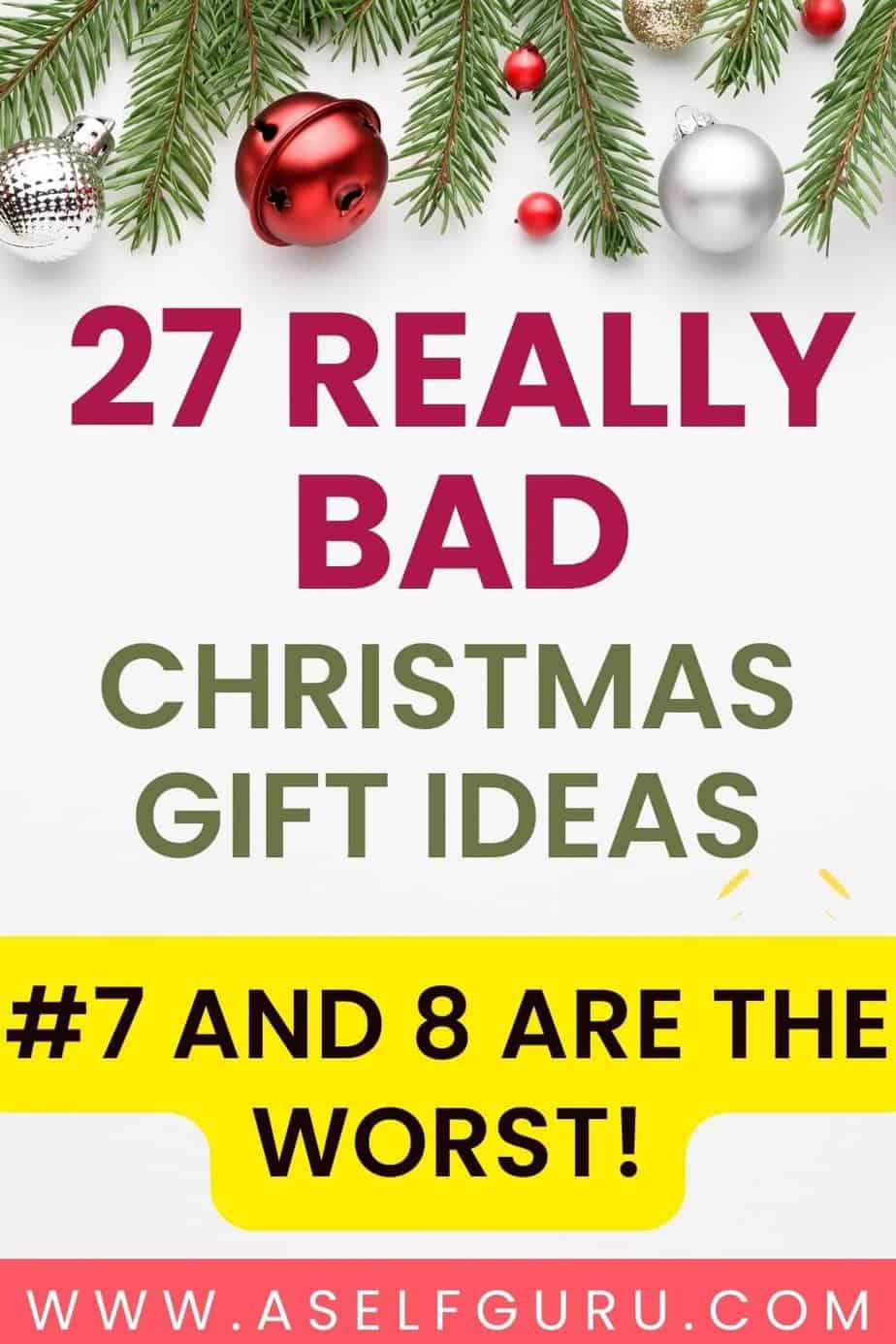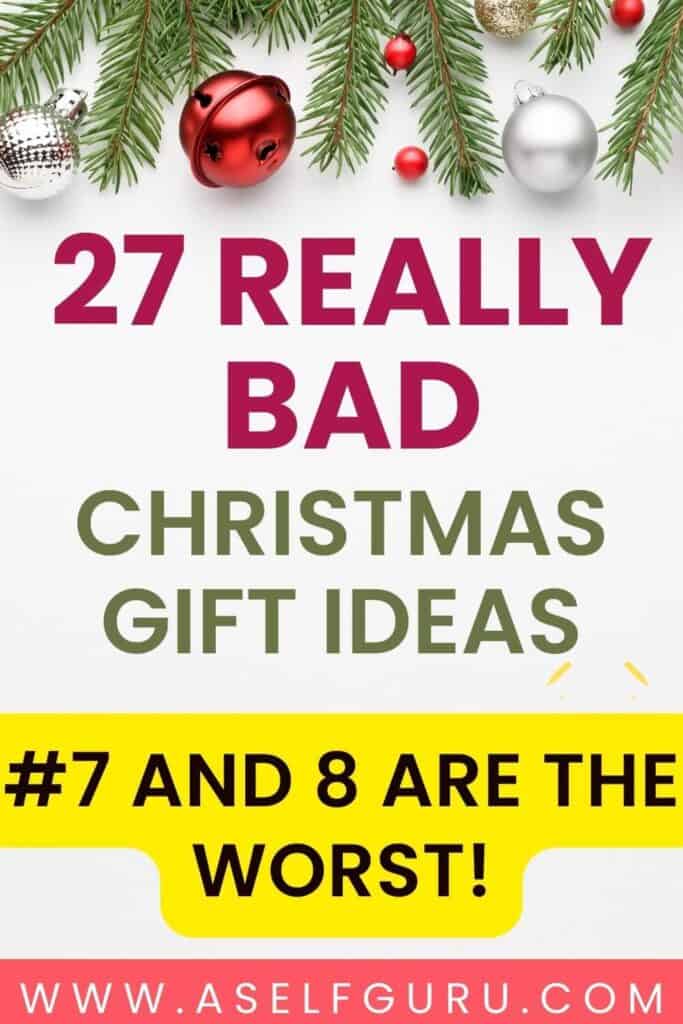 3. The One Hour Content Plan Book
This book is by the same woman who created the blog planner featured above.
This book is another great gift idea because it is packed with tools to create more content fast, which is something all content creators struggle with at one point or another in the business world.
If you struggle to create content faster, then use this tool to speed up things and this tool to rank on the FIRST page of Google.
4. Cute Little Notecards
Who doesn't need more cute stationery? I love these Hallmark blank cards in different colors.
These cards come in a bunch of prints, so there is something for everyone!
5. Cute Notebooks
One of the practical gift ideas is giving your blogger or entrepreneur friend a cute notebook they can use to jot down ideas, an important date, take notes from meetings or seminars, and more.
This is a good gift that works for any new business owner!
Check out these cute notebooks here.
6. The Gift of Smarter Networking (Business Cards)
Mobilo is the perfect gift for savvy professionals this Holiday season.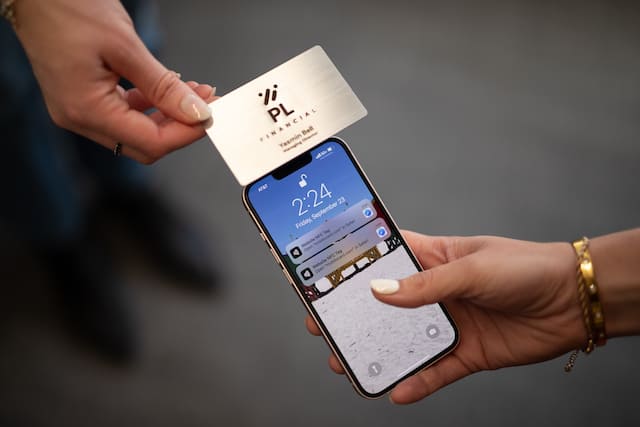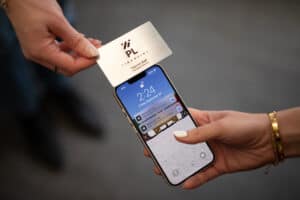 Bring physical and digital networking together with a Mobilo smart business card.
Share contact info, gather leads, and connect with apps & CRM tools with these business cards.
With just one card, the opportunities are endless. Mobilo cards come in multiple material options, like plastic, wood and metal. They can be endlessly customizable and designed to perfection with your logo and brand. Modern networking is just one tap away.
Network smarter, with Mobilo.
7. Selfie Stick with Tripod and Remote
I feel that a selfie stick is a MUST these days!
It is one of those unique gift ideas that any blogger babe will love to take their own pictures.
This is a selfie stick on steroids. It is very compact so it fits in a purse, and it has a remote so you can wirelessly take photos.
If you are an Instagram influencer, then you will appreciate the value of good photos.
I highly recommend this low-cost gift! (it's on everyone's wish list, and I gave this as a gift to myself too)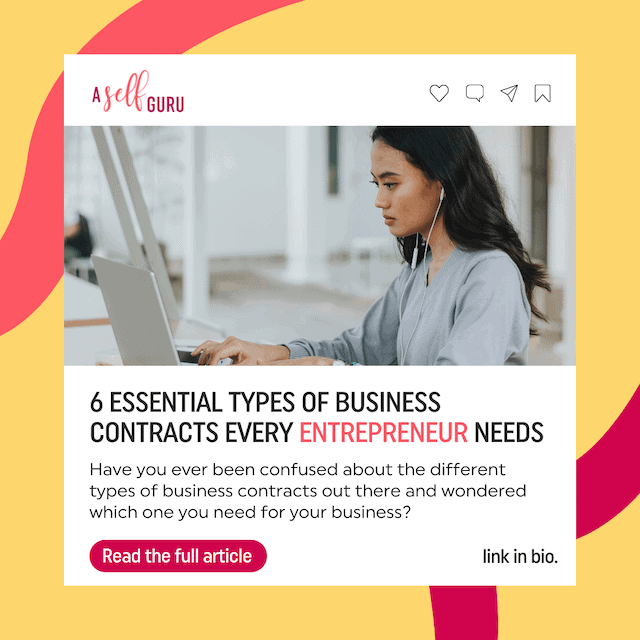 8. Photography Lighting Kit
Speaking of photography, lighting is everything.
Most entrepreneurs will need to take photos in one way or another. This is a great compact, inexpensive starting guide.
It includes everything including the light bulbs.
9. Ring Light
A nice ring light is a great option for fashion bloggers and is an essential tool for creating YouTube videos.
It helps create beautiful, even lighting which is perfect for capturing the details of clothing and accessories for example.
A ring light also enhances your photo shoot, food photography, and helps you take great-looking product photos that are professional-looking and show off your items in the best possible light.
Check out one of the best ring lights here.
10. Colorful Laptop Shoulder Bag
This bag comes in ten different colors and is perfect for storing your laptop, wallet, cell phone, and more items.
The shoulder strap is also removable.
This laptop bag is the best way to store your electronic devices, mobile device and other important things.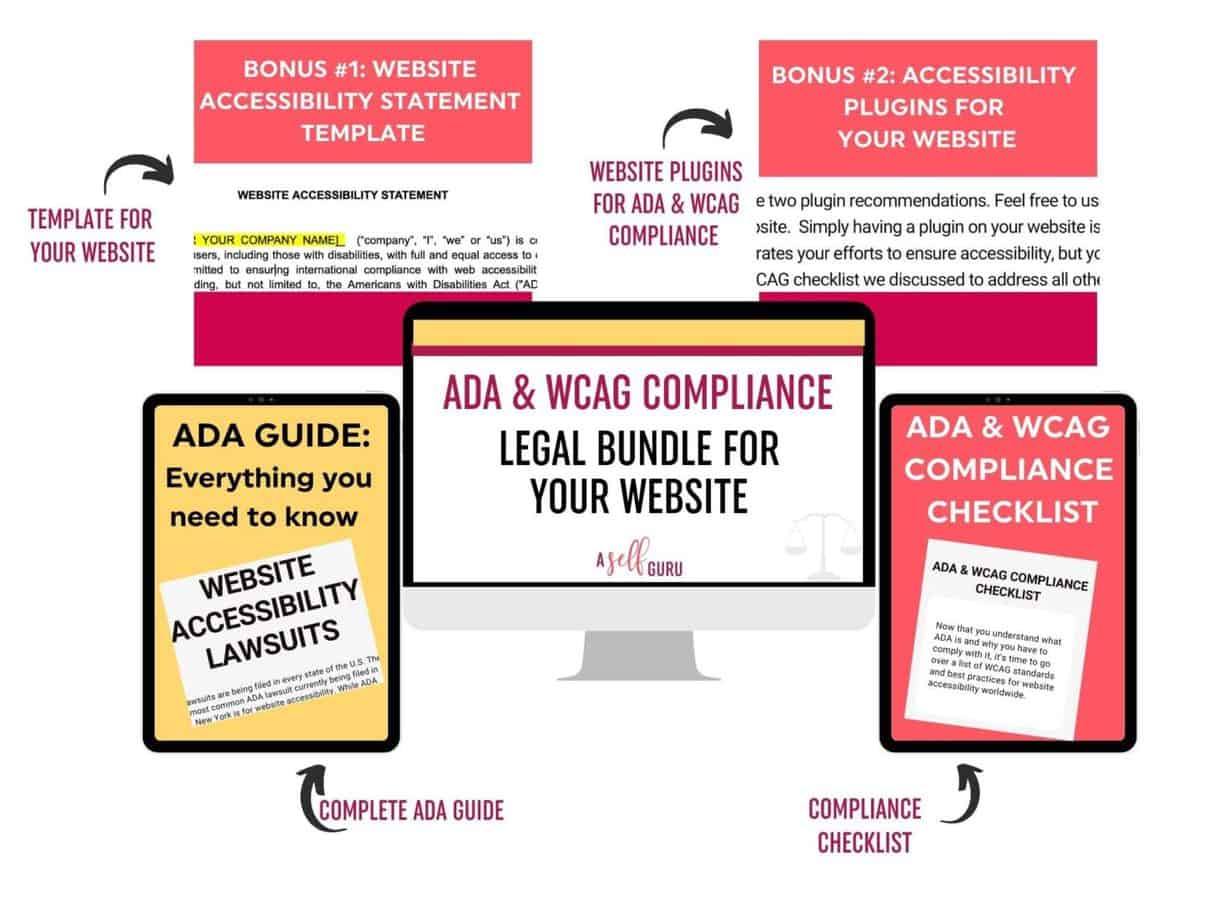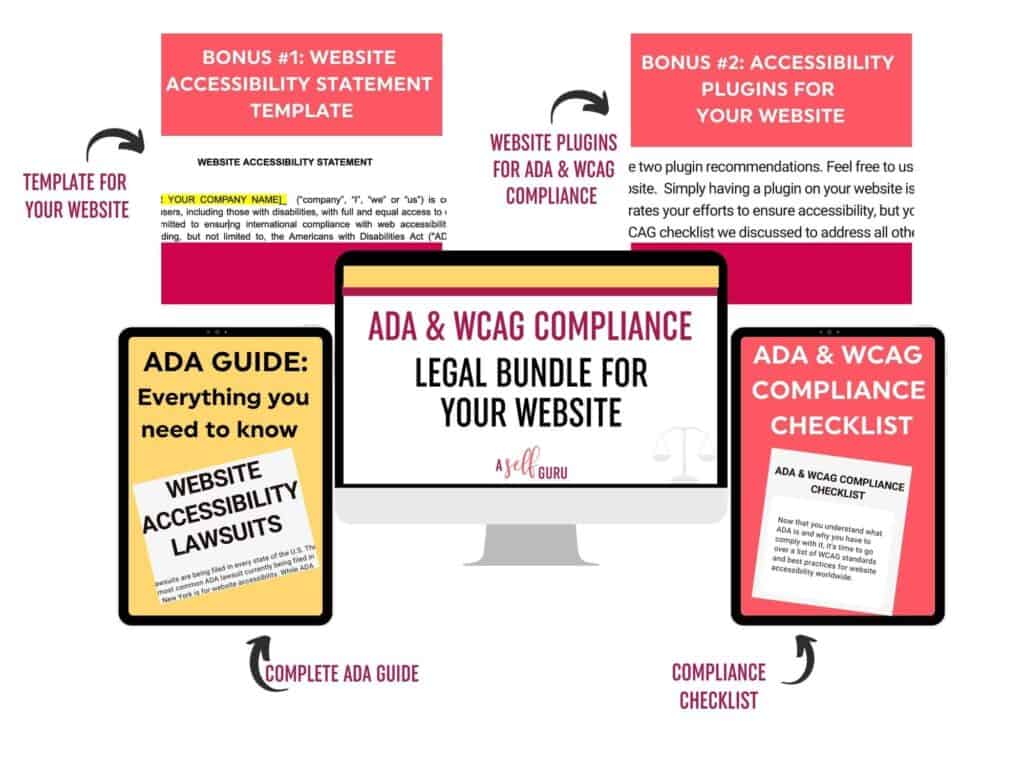 11. New Laptop for Young Entrepreneurs
Talking about a laptop shoulder bag, a new laptop is one of the most thoughtful gifts you can give to your entrepreneur friends or business partners.
They can use the laptop to create content for their blog, manage their accounts, capture and store important information, and more.
Furthermore, most laptops are equipped with powerful processors that allow them to work quickly and efficiently.
Additionally, investing in a high-quality laptop is a good idea to ensure that your blogger friend will be able to access their accounts or any other online activities with ease, no matter where they are.
12. Laptop Stand for a New Entrepreneur
Since we are talking about laptops and laptop bags, a laptop stand is also one of the great gift ideas for any new entrepreneur who does a lot of work on a laptop.
I particularly love this one since I work long hours on my laptop.
A laptop stand helps provide a better angle for the laptop, elevating it to eye-level. The stand also reduces neck strain and provides better airflow around the laptop, which can help with cooling.
Finally, some laptop stands even come with adjustable heights and angles, giving users even more customization options.
Giving such a gift shows that you care about your friend's comfort and their laptop's performance. It is sure to be appreciated and can make working on the laptop even more enjoyable.
It's definitely one of the best gift ideas.
13. DSLR Camera for YouTube Channel
This is an excellent gift for anyone who wants to be a successful entrepreneur on YouTube.
For example, beauty bloggers and food bloggers love a good DSLR camera.
The best digital camera can capture amazing photos that you won't be able to get with a standard point-and-shoot camera.
Your pictures will have more depth and clarity, enabling you to take beautiful portraits of yourself or others and capturing every detail of the food you make.
DSLR cameras also allow you to adjust settings like shutter speed, aperture, white balance, and ISO to give you more control over the final image.
With a DSLR camera in hand, beauty bloggers and food bloggers can create stunning photos that will draw viewers in and keep them coming back for more.
6 Best Cameras for Bloggers and YouTubers
In this blog post, we go over the best camera you can for YouTube and there are some great ideas for female bloggers as well.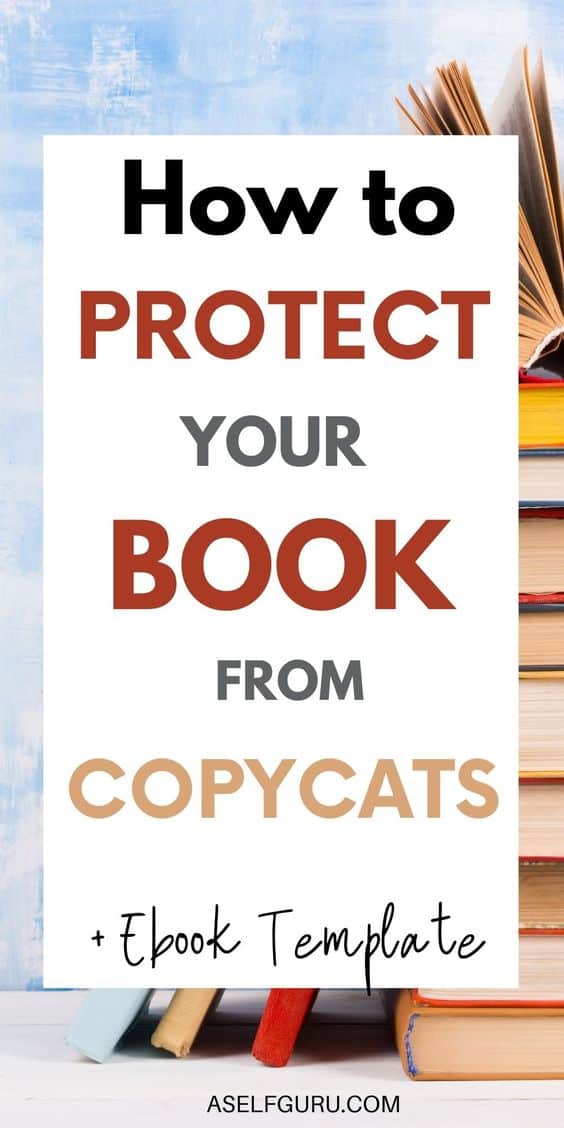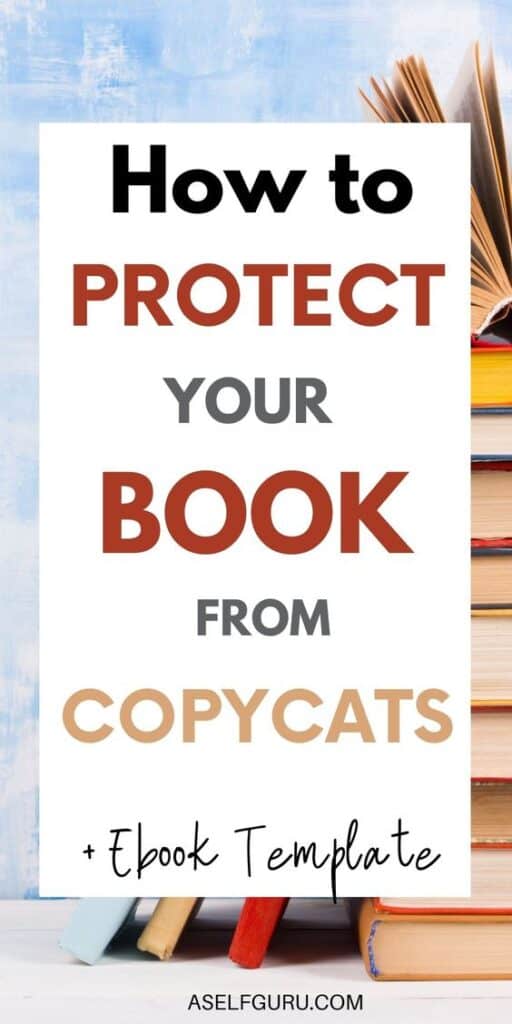 14. Blue Light Glasses
These glasses have a lot more to them than just being cute.
Eye strain is real, especially for entrepreneurs like us who spend a lot of time in front of our computers.
These glasses help block out some of that harsh blue light and protect your eyes especially when you are working late nights and have a long day.
This is one of the top gifts for entrepreneurs right now because we all spend too much time online and need to protect our eyes.
15. Keyboard and Mouse Rest
Sometimes the best presents are the ones you need but wouldn't ever buy yourself.
That's how I feel about this keyboard and mouse rest, but it does make a big difference when you are slaving away typing for hours!
A lot of people need this, and the best part is that it's so affordable!
16. Typewriting Keyboard
This is the opposite of the keyboard and mouse rest.
This gift is something no one needs, but it is super fun! It's a great addition to my office.
It also can make someone want to write more, which is a nice gift in itself. Who doesn't love the click-clack of a typewriter? It's a really cool gift for a busy entrepreneur.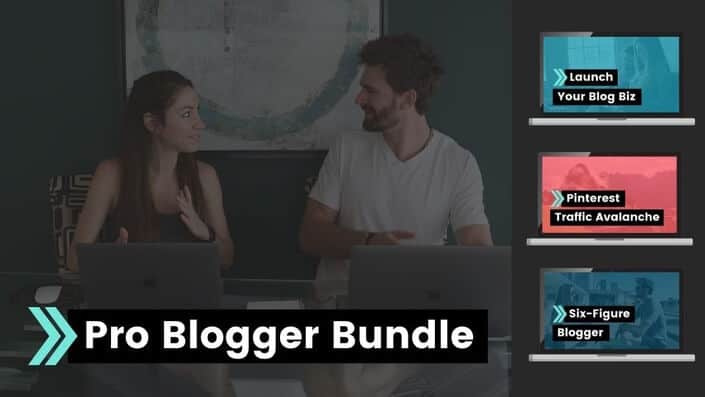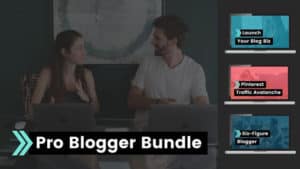 17. Portable External Hard Drive
Nothing is scarier than when your computer dies and you don't have a backup.
That's why a portable external hard drive is a perfect gift for the go-getter entrepreneur in your life.
I believe it is one of those essential gifts for entrepreneurs!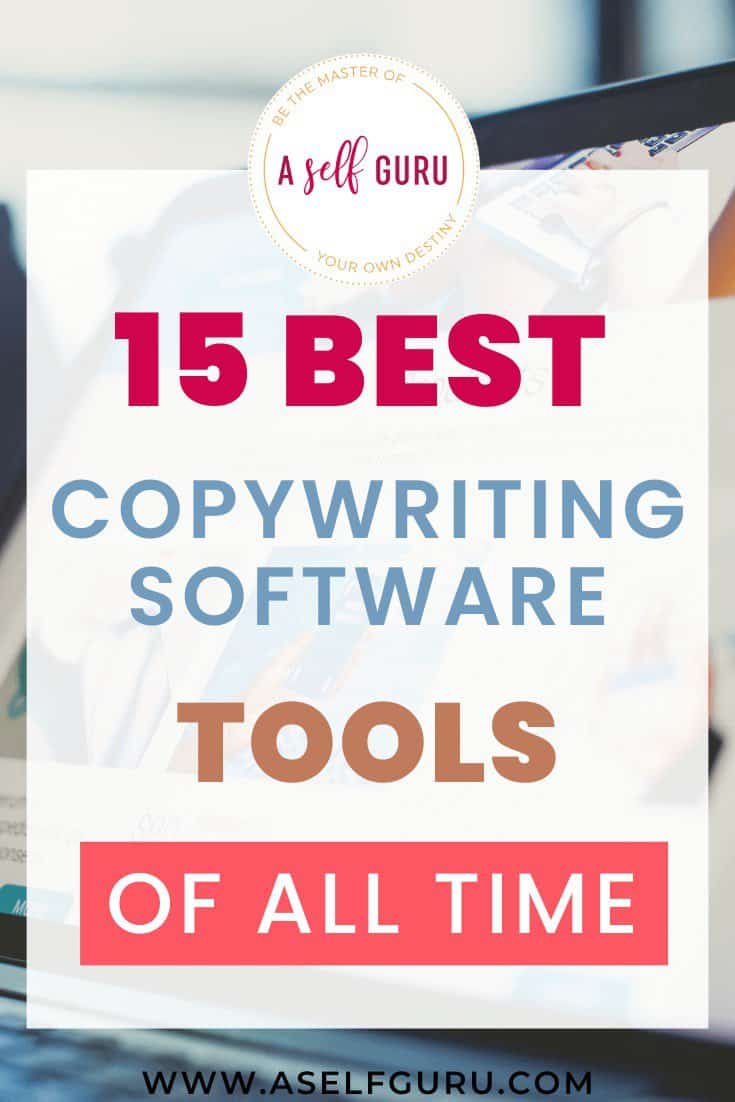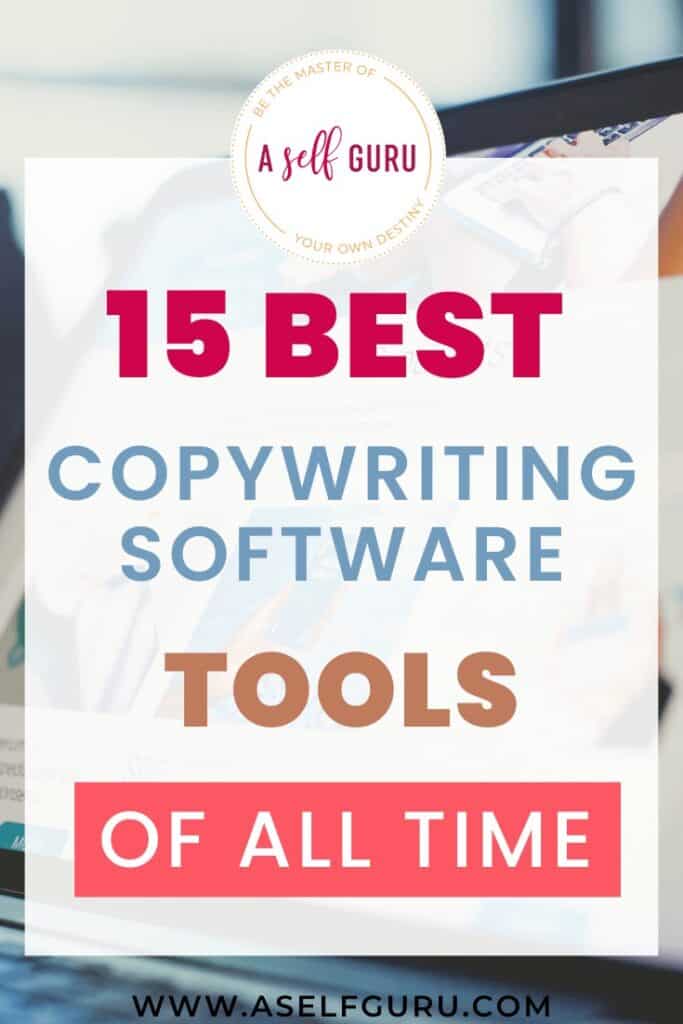 18. Wireless Charger
A wireless charger is a right gift for any entrepreneur because it ensures their devices are always charged and ready to go.
This is especially important for entrepreneurs who are constantly on the go and need their devices to stay connected with clients, potential customers, vendors, or partners.
The wireless charger also helps them multitask more efficiently by allowing them to charge multiple devices at once.
19. Portable Charger
I love this portable charger for my mobile phone, which is a great idea for a gift for any business owner.
A portable charger is one of the best ideas for gifts for entrepreneurs because it always comes in handy.
Whether I'm on-the-go or stuck somewhere without access to an outlet, it's a great way to keep my phone charged up and ready for use!
Having a portable charger with me means that I never need to worry about running out of battery life when I'm away from home.
20. Wireless Earbuds
Wireless earbuds are a great gift for entrepreneurs because it allows them to easily listen to music, podcasts, and take calls wherever they go.
These earbuds are lightweight and comfortable, making them easy to take with you on the go without having to worry about wires getting tangled or lost. They also have many positive reviews.
With a good pair of wireless earbuds, busy entrepreneurs can manage their business in between meetings, brainstorm ideas while on the train, or even listen to their favorite music while running errands.
It's one of the best things for busy lives.
With a good pair of wireless earbuds, entrepreneurs will never miss an important call again! And the good news is that they are so affordable.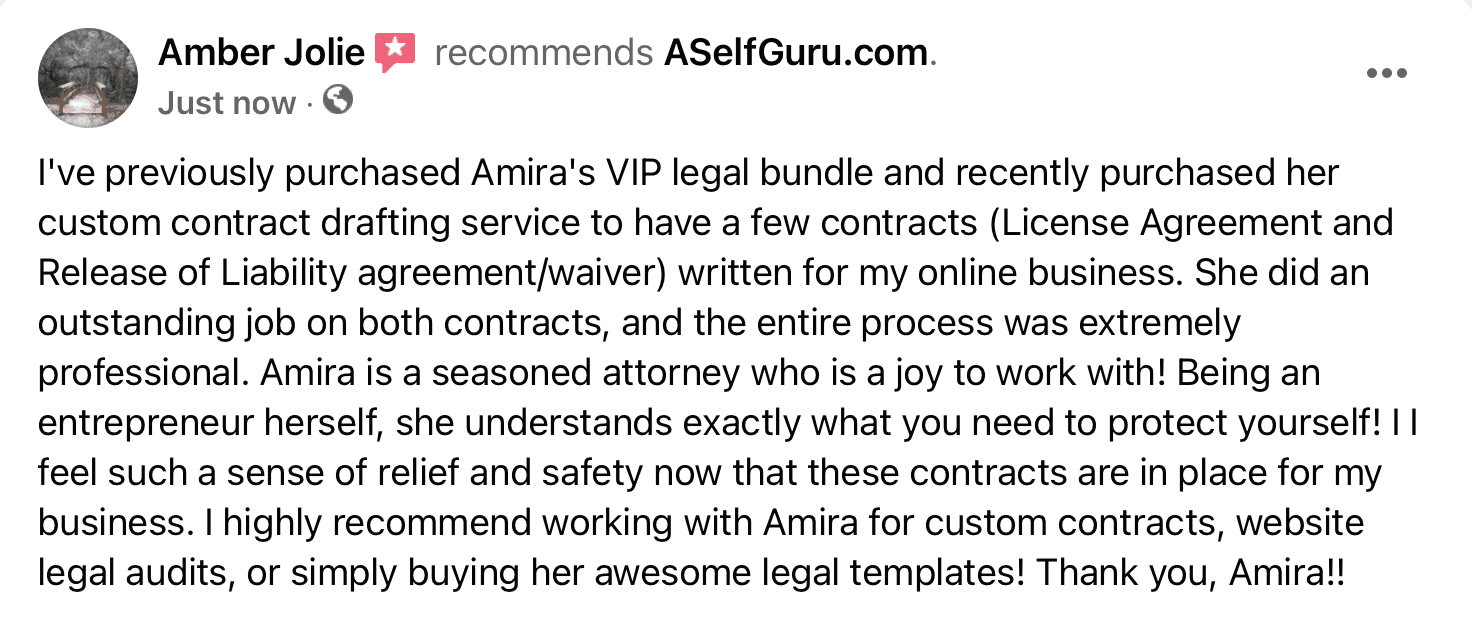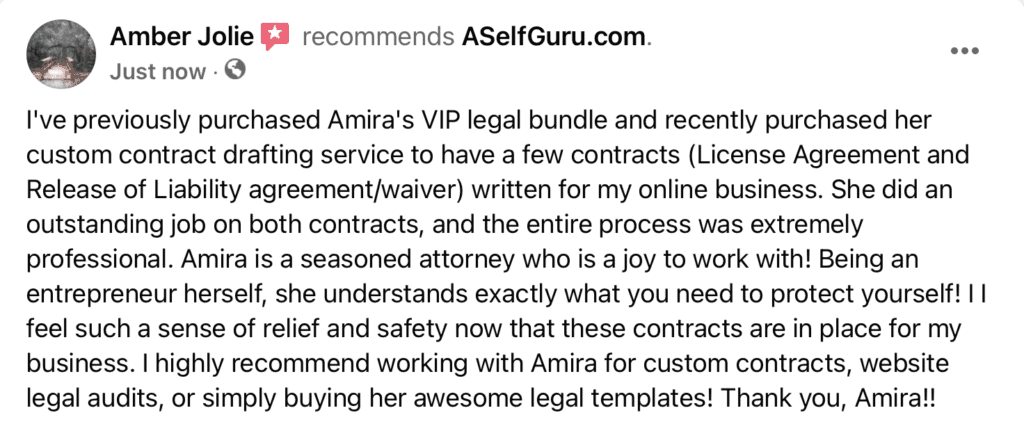 21. Starbucks Gift Cards
When in doubt – go for Starbucks or Amazon gift cards.
I know it's not one of the most innovative ideas for a gift but it's the best choice for any local business or good friends.
This is a nifty little four-pack, which is great for those holidays when you have more than one person to buy for.
You can never have too many Starbucks gift cards! It's a good option when you don't know a local coffee shop that your entrepreneur friend prefers. This is often my go-to when I'm buying gifts for entrepreneurs.
22. Bath Bomb Gift Set
When you are busy running your own business, self-care is the most important thing to keep in mind.
This set includes 7 bath bombs packed with shea and cocoa butter. I love that this set is packed in a cool box which makes it one of the good gifts.
I even bought one for myself and my skin loves it!
23. Aromatherapy Diffuser & Essential Oil Diffuser Set
One thing I can't live without is my essential oil diffuser!
Whatever your belief on essential oil is you can't doubt that they do smell pretty darn good! When you are trapped inside the house all day working on your business full time, it helps to smell something nice.
This gift is one of the best ways to uplift your mood instantly. It's part of my desk items.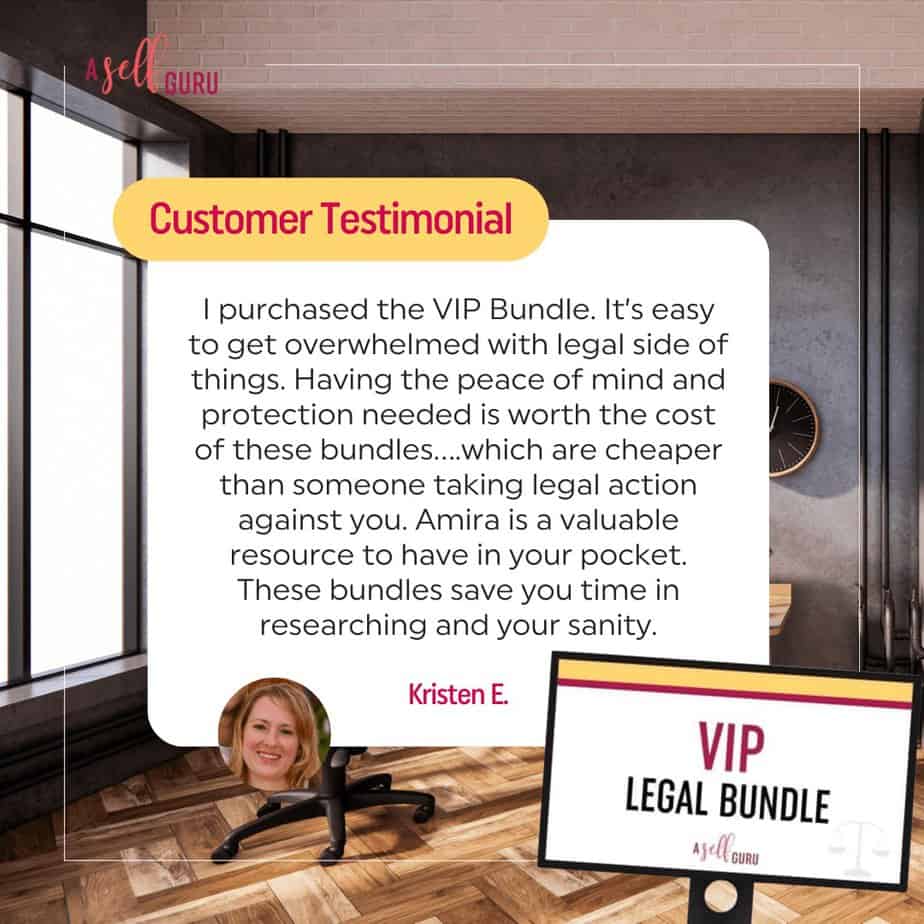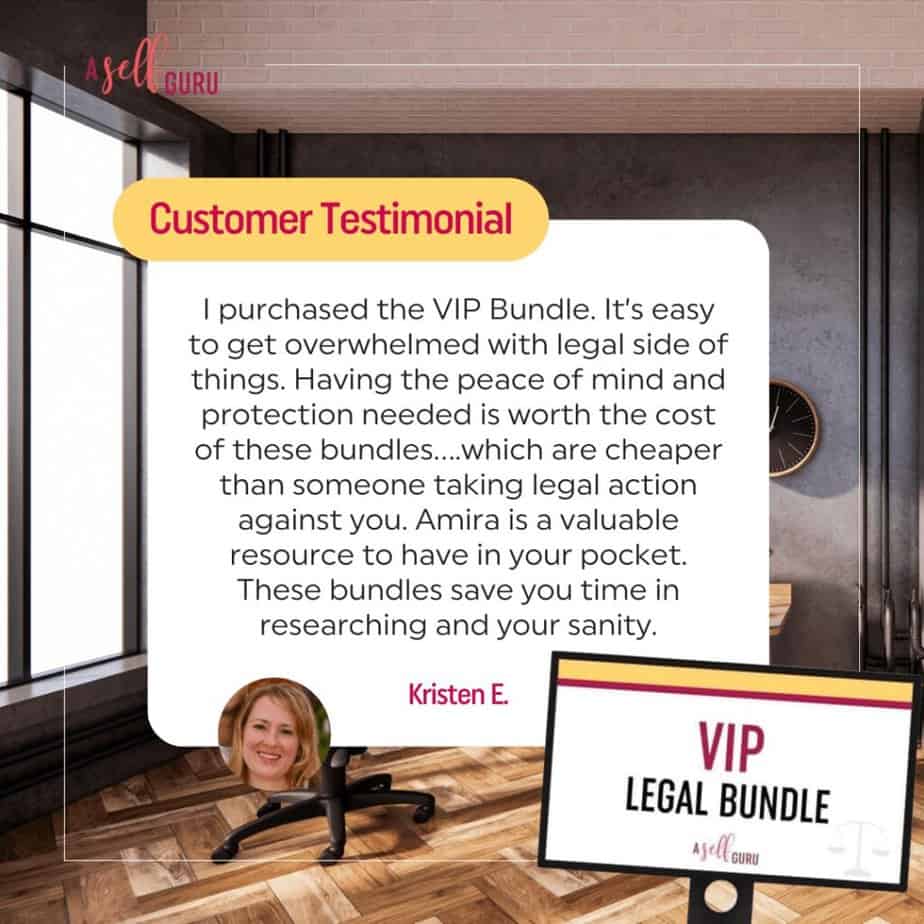 24. Simple Elephant Planner (Business Planner)
This is so much more than your average planner.
It's undated so you can give it any time of year. It's also a very lovely notebook and has a spot for productivity and goals for the New Year.
You can use it to write your new ideas, and important details and even use it as a business planner.
They come in four different colors too at no additional cost!
Related Posts to the Ultimate Blogger Gift Guide
Check out these 10 Tips and Products to Make Your Home Office Perfect!
Check out these 21 BEST Secret Santa Gift Basket Ideas (Everyone loves #8!)
Best Business Books
First, I love this productivity planner, and here are the best books for any entrepreneur to grow their own businesses on a busy schedule without sleepless nights.
These books are the kind of gifts everyone wishes they had when they started their business. Add them to your list of gifts for entrepreneurs for sure.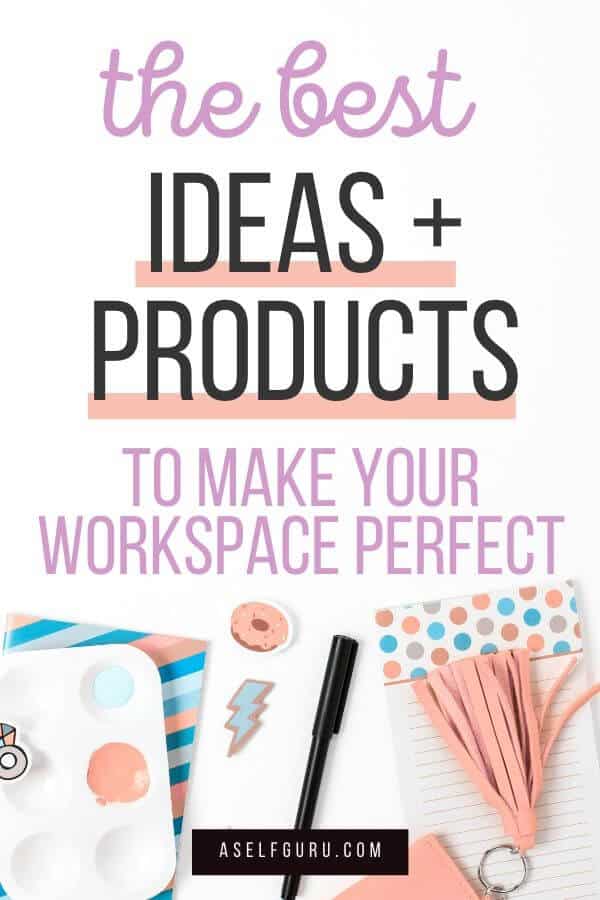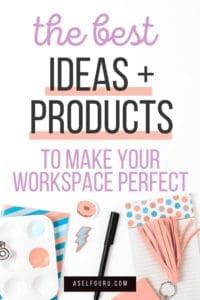 25. A Beautiful Candle
Sometimes all it takes is one special thing on a desk to make you feel awesome!
This candle reminds you to celebrate every day and smells so good!
It increases my energy levels and is a great stocking stuffer too.
26. The Best Journal Ever
Being a content planner or creator means you have to come up with new content ideas all the time, which is hard work.
You always need a place to write them down!
Consider this gift to spark creativity for the entrepreneurs you have in your life.
27. A big ole' cup of Joe (for Coffee Lovers)
If gift cards aren't your thing but you still like the idea of coffee, consider Kauai Hawaiian ground coffee.
It's 10 ounces full of bold smooth flavor!
28. The Perfect Weekender Bag
Travel bloggers aren't the only ones who need a duffle bag to travel with!
This is a great gift for everyone, and you can even pair it with a gift card to a hotel chain or their favorite restaurant.
It can be used in various ways and places, suitable for travel, business trips, gym, commuting, outdoor activities, universities, offices, excursions, and more.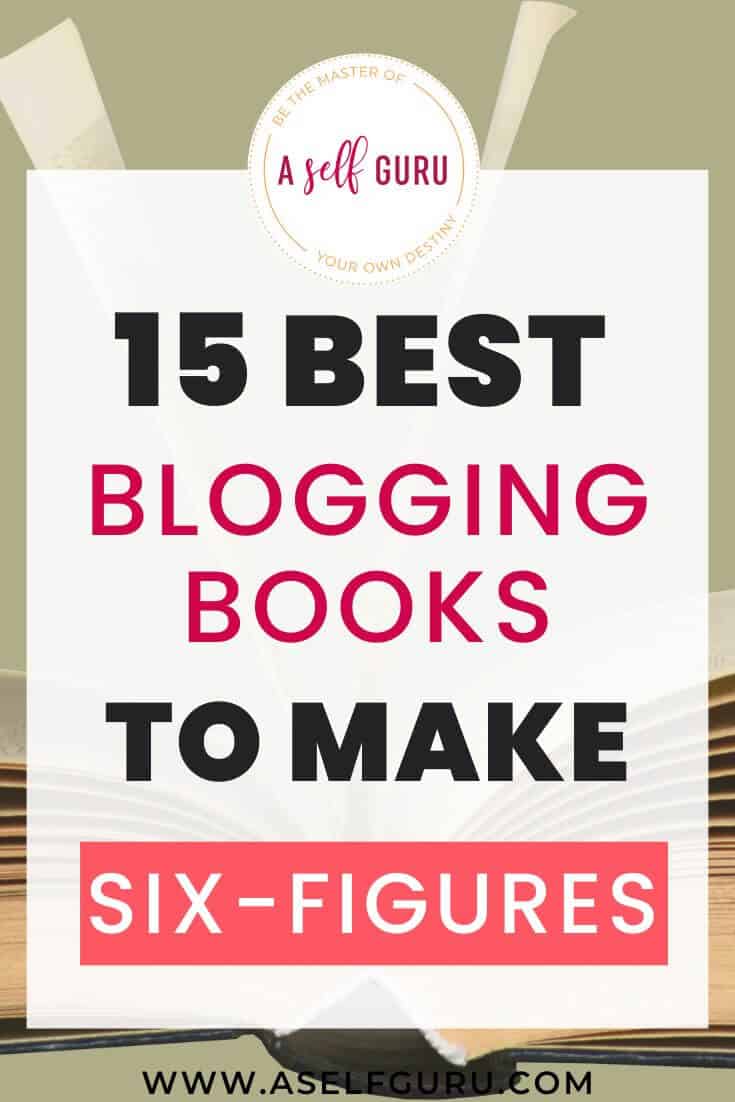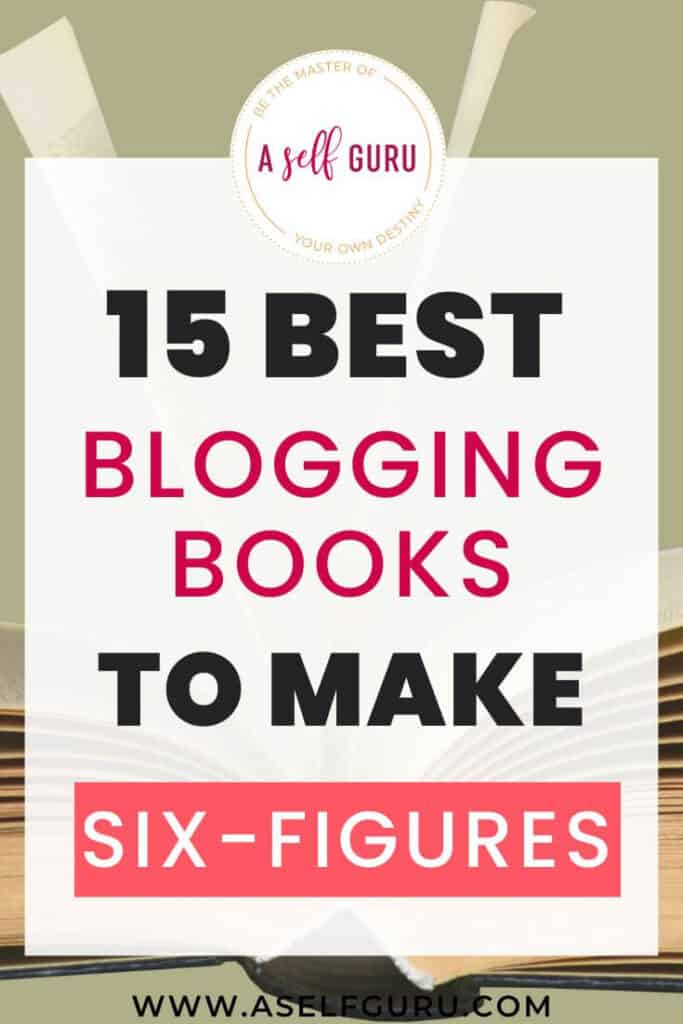 29. Under the Desk Exercise Bike
I love this desk cycle!!! I got it a year ago and use it all the time.
Sitting at a desk all day can be challenging not only mentally but also starts to take a toll on your body after a while.
Give the gift of good health with this compact exercise bike that is made for underneath the desk.
It's so worth it especially if you don't have enough time in the day to exercise!
30. Plant Terrarium
How beautiful is this?!
Give the gift of green (no not money but that's always nice too)! This gift is going to liven up any area, especially your workplace!
Plant Terrarium is a surefire way to bring a little bit of nature indoors.
Plant terrariums create an interesting and unique way to display plants, adding beauty and life to living spaces.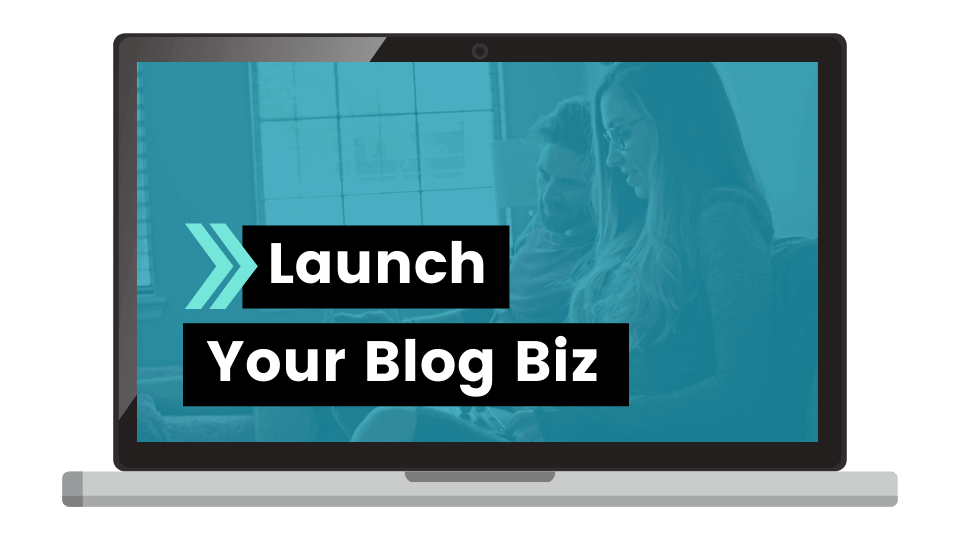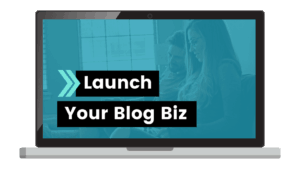 31. 5 Piece Desk Organizer in Rose Gold
Everyone is obsessed with rose gold, and it's easy to see why.
This gorgeous set has five pieces that are bound to organize anyone's office space – in style!
32. Fresh Cut Flowers
Did you know that you can order fresh flowers from Amazon? I had no idea until recently!
This is such a great deal, especially when some other flower companies cost you double or triple to send a bouquet of fresh flowers.
This is perfect for a little surprise any day of the year (not to mention how convenient too!)
Fresh cut flowers add a personal touch to any environment. They can be used to mark special occasions or simply brighten up a room.
33. Adult Coloring Book
Coloring books are great for stress relief, and they come in SO many different styles.
Choose a beautiful one by Johanna Basford like the one here or pick one for their favorite fandom, like The Office or Firefly.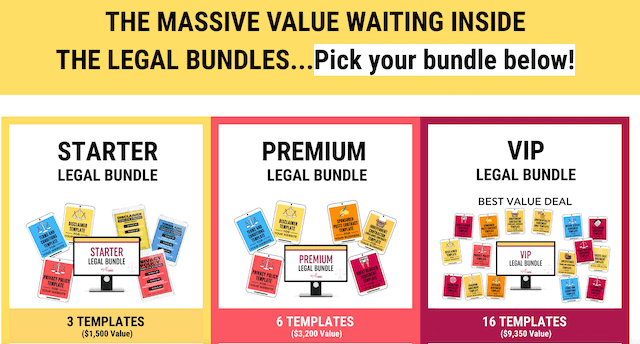 34. The 4-Hour Work Week
 A gift of time is worth everything because as entrepreneurs, we all struggle with "finding the time to do everything."
You know what I'm talking about, right? Time is money.
Give this book a read to plan your work weeks better. Work smarter, not harder.
35. Vision Board Cork Board

Vision boards are becoming more and more common.
They are so much fun to make and can inspire any business owner.
These cork boards are the perfect foundation for their vision boards.
This is one of the best inspiring gifts for entrepreneurs.
36. Inspirational Wall Art
These are super cute and inspiring posters at a great price.
It is a simple way to create a joyful and inspirational environment. Perfect decor for your home office or any room.
This is especially great for entrepreneurs who may get lonely or discouraged!
37. Bluetooth Speaker

Cords are the bane of every entrepreneur's existence.
This Bluetooth speaker doesn't add to the clutter at all. Pair this with a list of recommended podcasts that you love to personalize this gift even further.
38. Natural Sunrise Alarm Clock
The hours of an entrepreneur can be long and hard.
Make wake-up a little easier with this super cool alarm. It wakes you up with sunrise gradually for a better morning!
39. Wifi Extender
Does the entrepreneur in your life constantly complain about their wifi signal in parts of their house?
This little device plugs right into the wall and is amazing at extending wifi quality throughout the house.
I personally use this in my home too.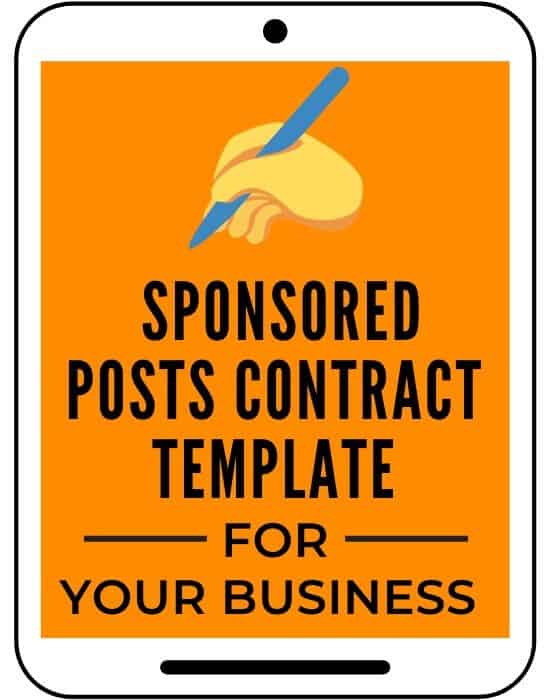 40. Alexa Echo Dot
This device does SO much and can be so helpful.
It can be used to order from Amazon, listen to music, take notes for you, and a lot more.
The entrepreneur in your life is sure to appreciate this awesome gift!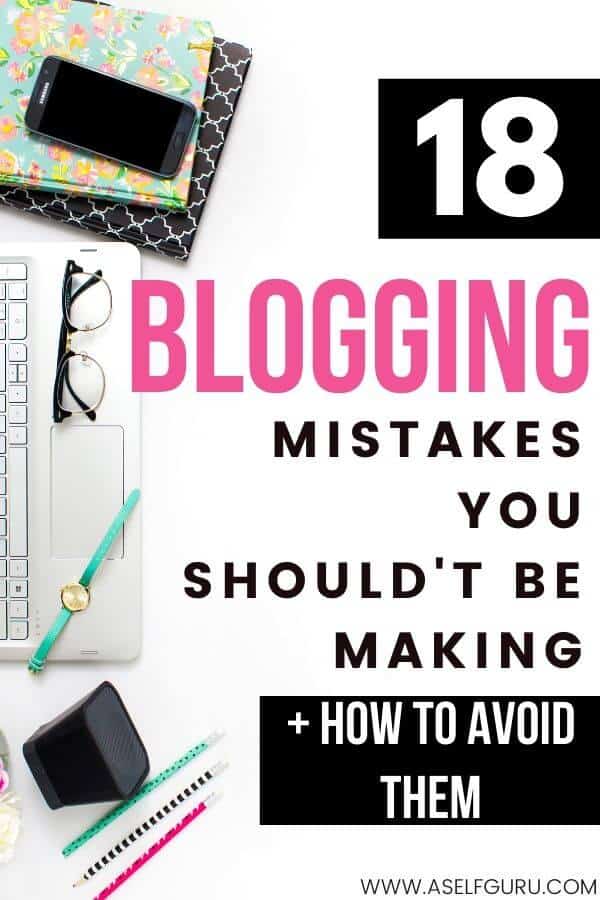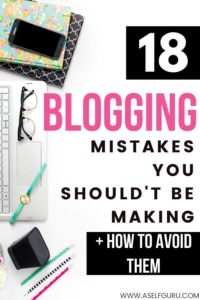 41. Audible Subscription
Audiobooks are in style and are a great gift for an entrepreneur.
Consider giving them an audible subscription so they can listen to books when they are on the go!
42. Water Bottle with Times
This is a 32-ounce water bottle that has time notches on the bottle.
This is perfect for someone who needs to drink more water…that's everyone!
43. Becoming by Michelle Obama
Michelle Obama is an inspiring woman.
Give this top-rated book to send a spark of inspiration to that special person in your life.
It has constantly been in the top charts since it was released in 2018. Check out the best books for female entrepreneurs here.
44. A Book on Time Management
Consider giving a time management book as a gift!
Just like water intake, everyone could use more time management skills!
This book has 15 secrets successful people know about time management.
Talking about productivity, watch this video to learn the top 7 productivity hacks of all time.
45. Meal Prep Kit
This is the perfect gift for the entrepreneur that's always working or anyone else.
Fast food is expensive and isn't healthy for you.
This meal prep kit includes 6 meal prep containers, a pill dispenser, a shaker cup, and 2 large reusable ice packs!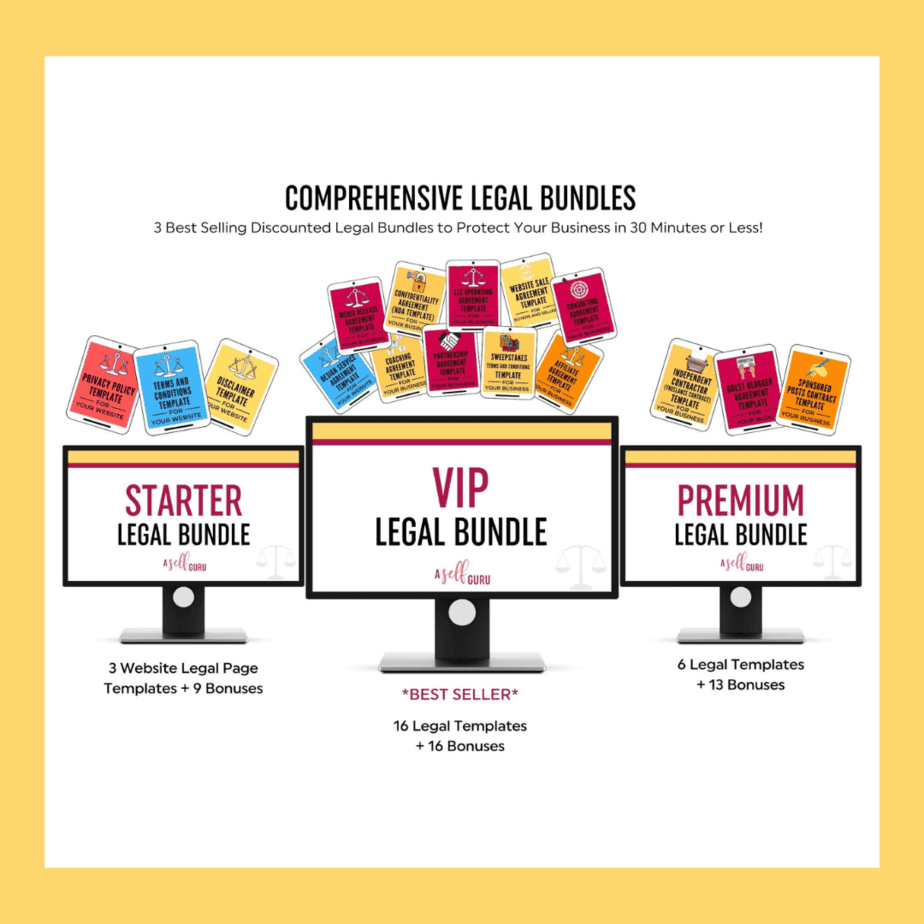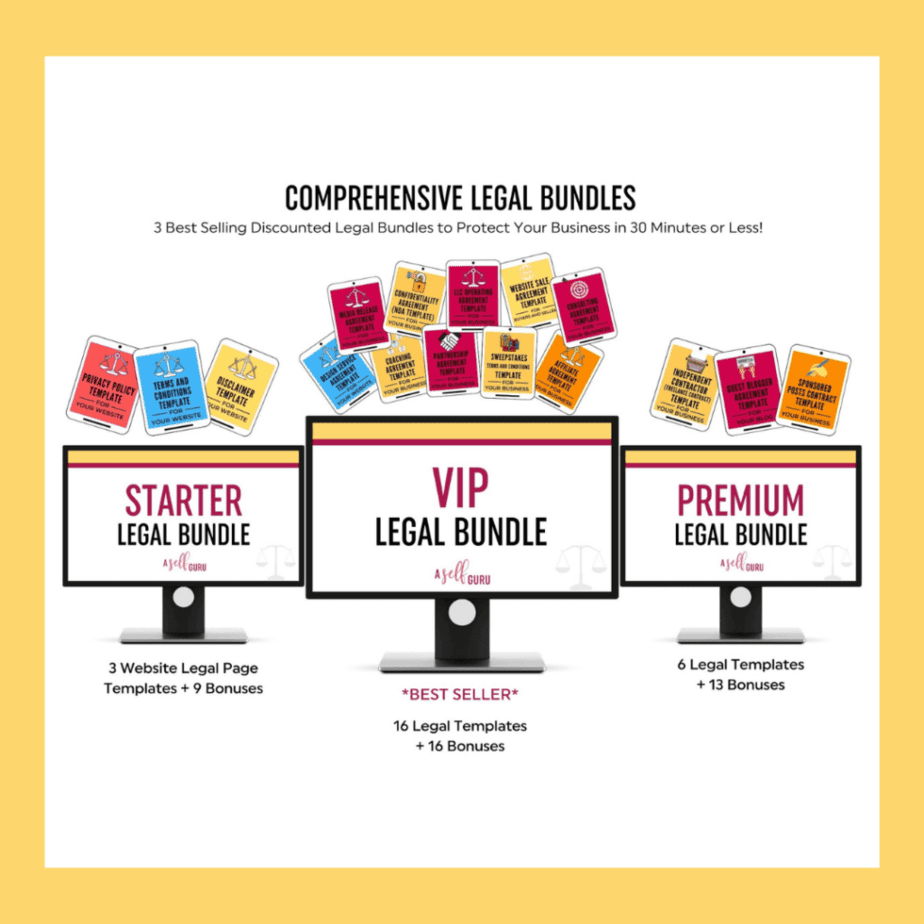 46. Bluetooth Headset
More often than not, being an entrepreneur means meetings and talking on the phone quite a bit!
Make life easier with a Bluetooth headset. Amazon has quite a few, so choose your price range and check the reviews!
This is a good mid-range option.
47. Affirmation Cards
This is such a thoughtful gift!
It's a deck of cards with 50 pieces full of self-compassion and help.
It's a perfect cheer up gift for anyone seeking a little self-help (without the self-helpy-ness)
It also comes in different colors! The entrepreneur in you or anyone else you are looking to gift this to will surely appreciate them.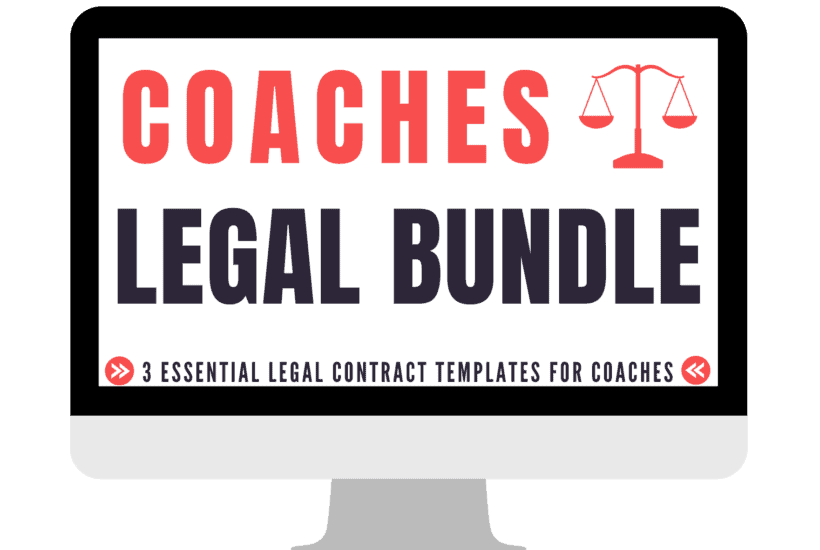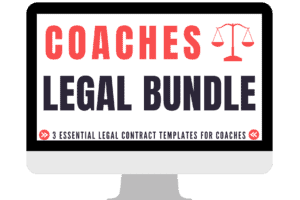 48. BAGGU Reuse Bags
BAGGU is one of the best reuse bags you can buy.
They also have so many fun prints you can choose from. This is the perfect tote for carrying all things business around!
49. Standing Laptop Desk

Standing laptop desks are amazing, especially for mom entrepreneurs.
They can move it from room to room to keep up with the kids!
I couldn't live without this standing desk because I got tired of always sitting and typing for hours.
This is the desk I personally use and love it!
50. Rechargeable Reading Light
This is a rechargeable reading light that gives you up to 60 hours of lighting!
It's great for nighttime reading. I recommend you pair this with one of those time management books up above!
51. iPhone Pro Lens Kit
Photography is always better with proper lenses.
This one is compatible with all iPhone models and many other phones. This is a great gift for business owners who need to take lots of photos.
52. Canva Pro Membership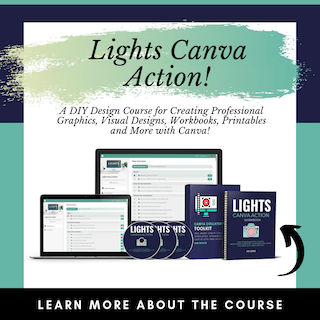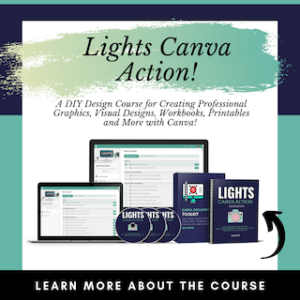 Canva is a great program for making social media graphics.
It's an inexpensive subscription and can give any business an extra boost.
This is actually one of my favorite gifts for entrepreneurs!
They have a free version but I love their pro version, which gives you many great options.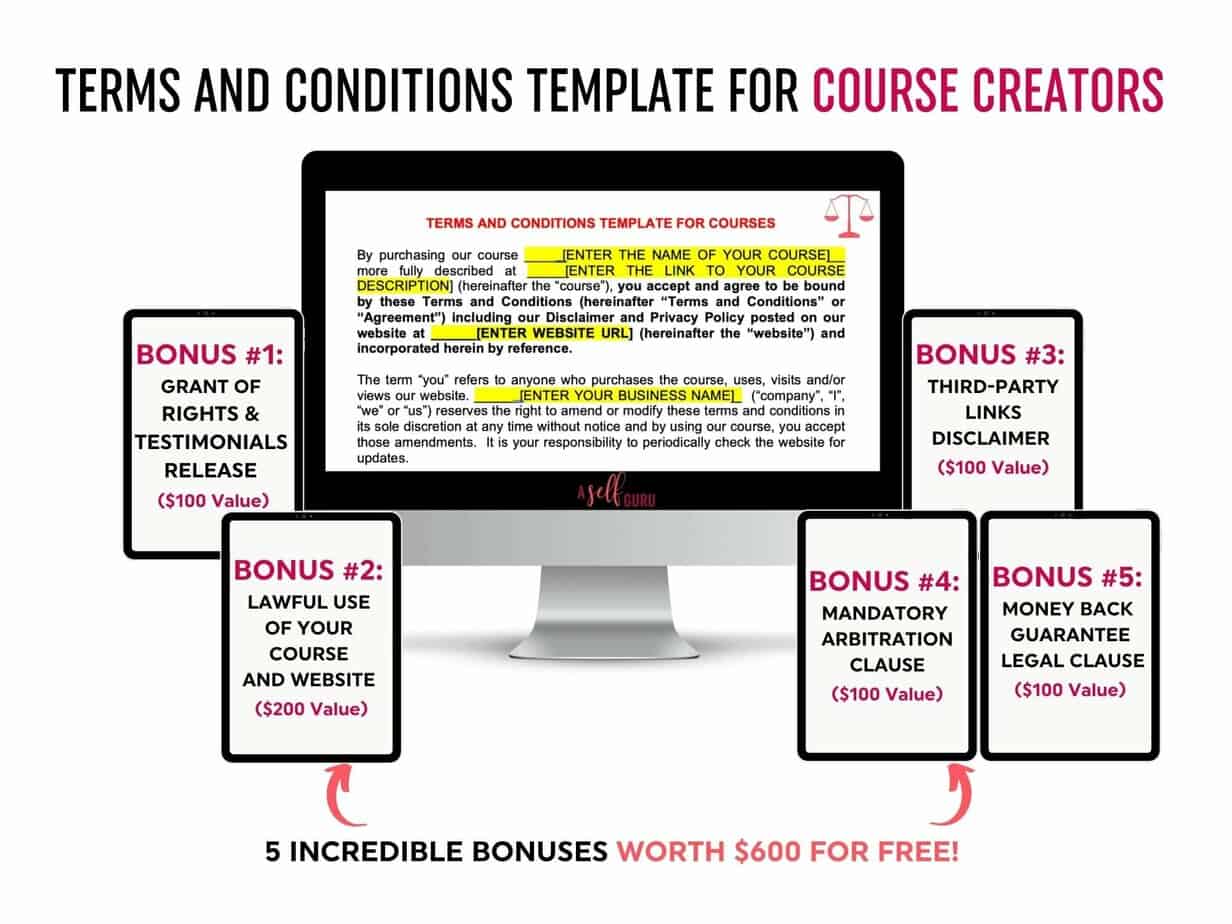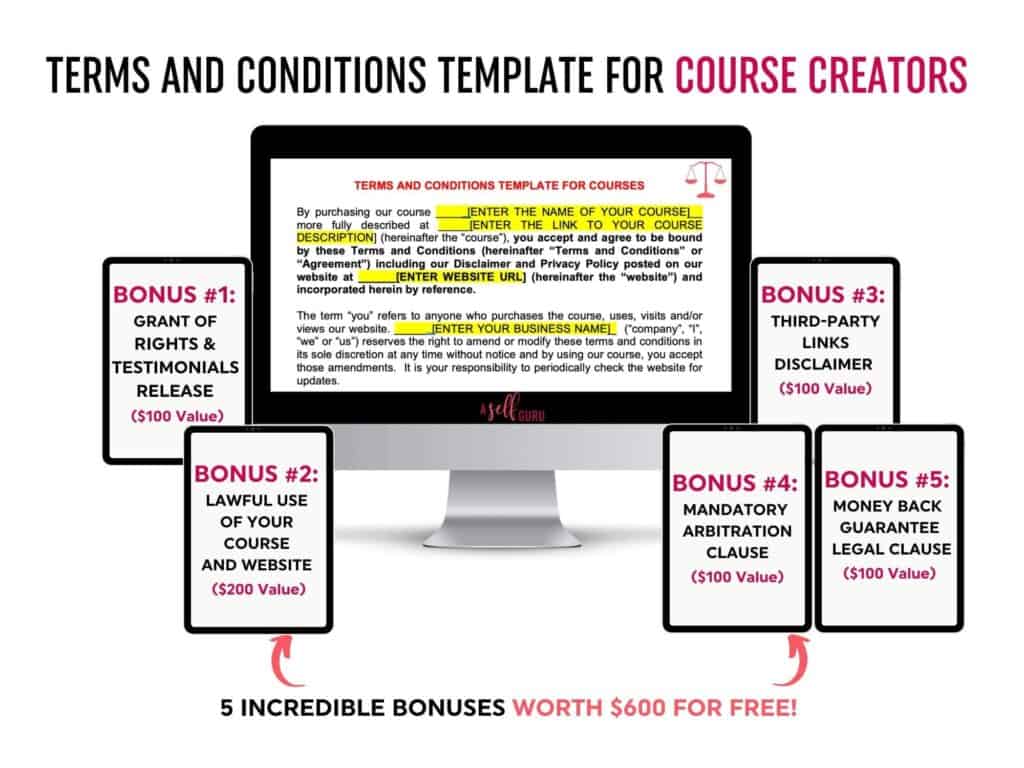 53. Tailwind Subscription


Tailwind is another great program that helps with marketing by using Pinterest.
Pinterest can take businesses up a notch, and Tailwind is the only official tool that Pinterest allows.
It is one of the essential gifts for entrepreneurs who use Pinterest and don't want to spend hours manually pinning.
54. Kindle
Kindle is a great gift, especially if you want to gift a couple of books.
They aren't as expensive as a tablet and hold SO many books.
Amazon often has many offers on Kindles, so check often.
55. FloDesk Subscription
Here is another subscription but it does take the burden off a lot of business owners since we pay out of pocket for them otherwise.
Flodesk is an email design program that makes gorgeous emails! It will take your email marketing to the next level!
Get 50% off your subscription here.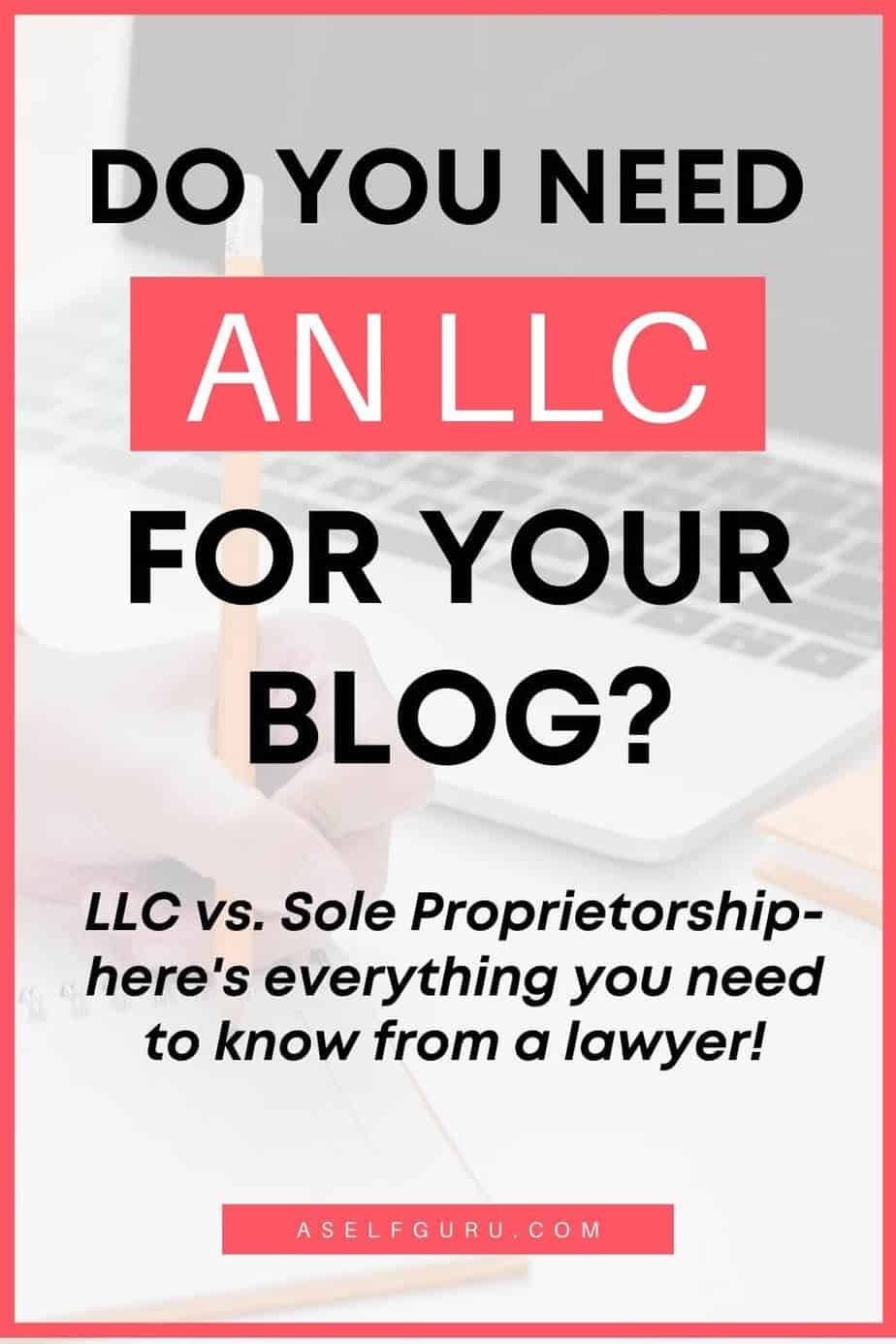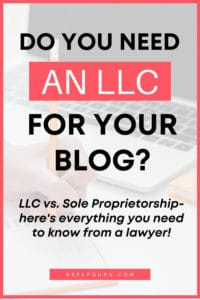 56. Grammarly Premium
Grammarly is a godsend for writers everywhere and is one of the most amazing gifts for entrepreneurs.
I'm using it right now!
Pay for the yearly subscription and your entrepreneur will thank you!
They also have a plagiarism checker built-in, which is so handy when you accept guest posts from other writers on your blog.
Related Post
The Only Guest Blogger Agreement Template You Need With Your Guest Writers
57. Beginner's Guide to On-Page SEO 
This is an ebook that will increase traffic to websites that need help with SEO.
Search engine optimization is so important for websites, but it can be tricky to navigate.
Giving this ebook as a gift to yourself or other entrepreneurs makes life so much easier to build traffic!
Check out the bundle deal here
Related Post
Read my interview with the creator of this ebook bundle, Debbie Gartner, here to see how you can make $20,000 a month using the right SEO tips and tricks!
Also, you should take this free SEO masterclass if you can to learn the ins and out of SEO.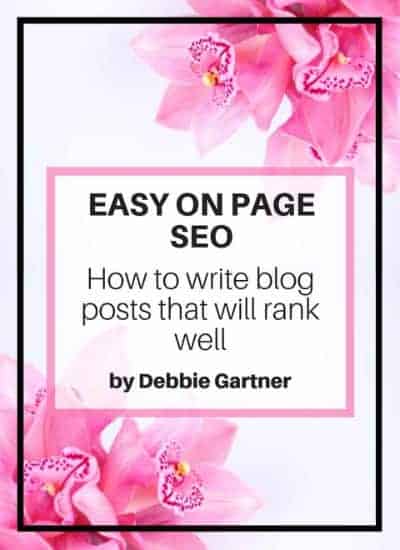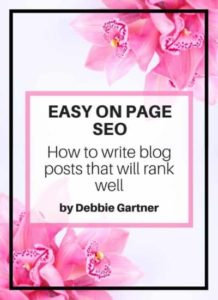 58. Keyword Research Tools
Bloggers and entrepreneurs often have a hard time figuring out SEO (search engine optimization). I know I was one of them!
So why not give them some awesome keyword research tools to make their life easy? This will help increase their blog traffic too.
Here are the top keyword research tools you can gift to entrepreneurs:
Check out the full list of SEO tools (free and paid ones) here.
59. Affiliate Marketing, Simplified 
Affiliate marketing is a great way to make money as a website owner, especially for bloggers.
There are many online courses that teach you how to make money from affiliate links.
But Cate Rosales is great at explaining it in her course in a way everyone can understand!
Check out this amazing course here.
You can earn a small commission or a big commission by joining our affiliate program here.
If you are completely new to blogging then definitely check out this course by Cate as well. There's no better way to learn than taking this affiliate marketing course to learn new things you didn't know about.
Related Posts to Affiliate Marketing
60. Legal Bundles for Your Website & Online Business (Privacy Policy, Disclaimer and Terms)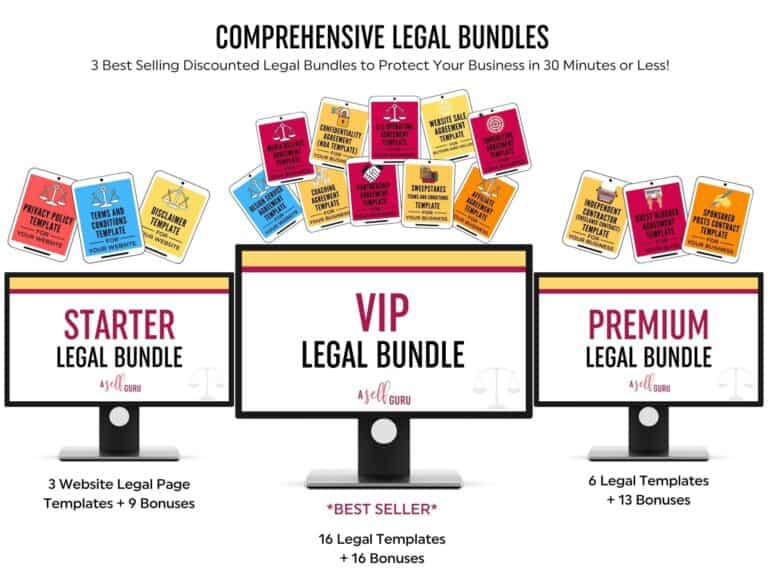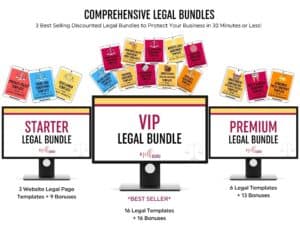 The best gift you could give your entrepreneur is the gift of security on their blog or website.
To have security as a website owner, you need legal protection for your online business.
This also gives you peace of mind knowing your business is safe and protected from legal harm.
These legal templates are made by a real lawyer (me!) and are extremely important to have on your site! (not to mention, VERY EASY AND QUICK too).
They are also trusted by over 30,000 bloggers and entrepreneurs around the world!
Read and watch 100's of 5-star reviews of my legal templates here.
Here's what one of my customers, Rayna, had to say about my Premium Legal Bundle – click to watch the video below!
Check out all the bundles and individual templates in my legal store here.
Related Posts to How to Legally Protect Your Online Business
If you are wondering what else you need to know about the legal side of blogging and your online business. Then check out these helpful blog posts to protect yourself legally:
61. Pinterest Templates
Odds are that your entrepreneur has a presence on Pinterest.
Creating beautiful click-worthy pins on Pinterest can be time-consuming and entrepreneurs are all about making their lives as stress-free as possible.
These pin templates will save them lots of time and they'll be able to create so many pins without having to start from scratch.
These templates are truly one of the best gifts for entrepreneurs to save tons of time and headaches.
Here are some more Canva Pin Templates for you.
Check out this post where I share 100+ pin templates I use to create viral pins! (there's a video tutorial in here as well)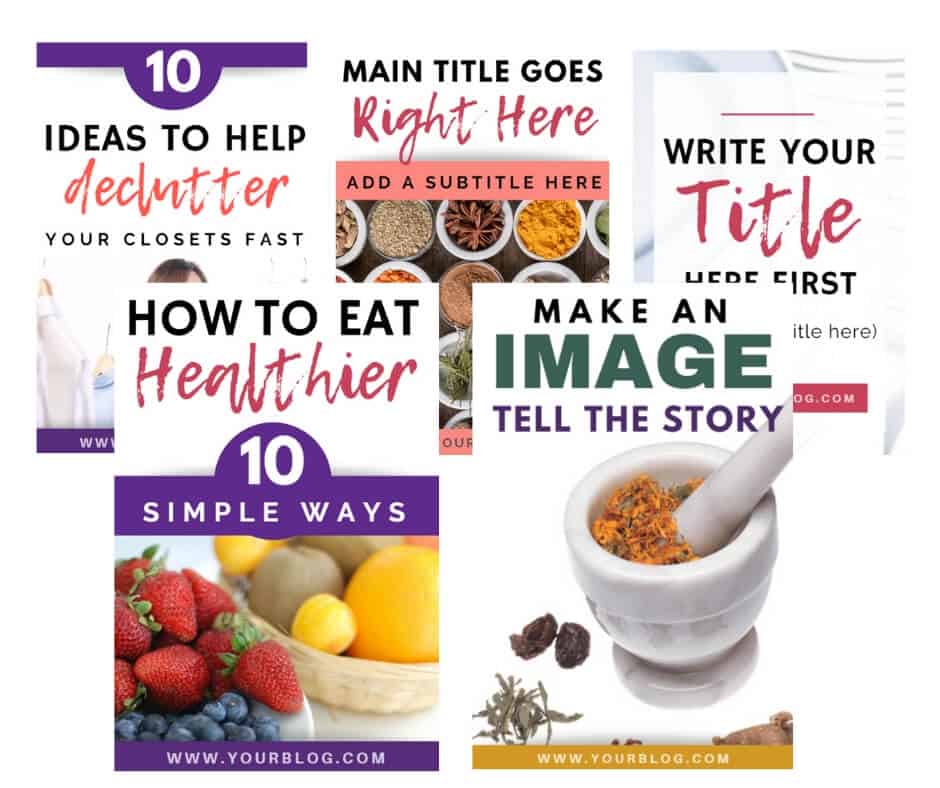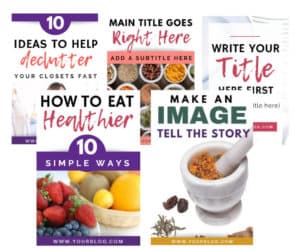 62. Blog Hosting and Blog Theme
Lastly, any entrepreneur would know that good blog hosting and blog theme are essential for success.
Therefore, it is important to choose the best blog hosting service and blog theme for your website.
It should fit your needs, budget, and goals.
Additionally, be sure to take into account features such as security measures like SSL certificate and other options that will provide a good user experience for visitors.
I like Bluehost and BigScoots for web hosting and Elegant themes or Studiopress themes here.
63. Noise Cancelling Headphones
Some entrepreneurs like to work from coffee shops or coworking spaces as a change of scenery.
These places get noisy often. One of the best gifts for entrepreneurs are noise-canceling headphones. The best ones are these Bose ones.
But the ones above will work great too!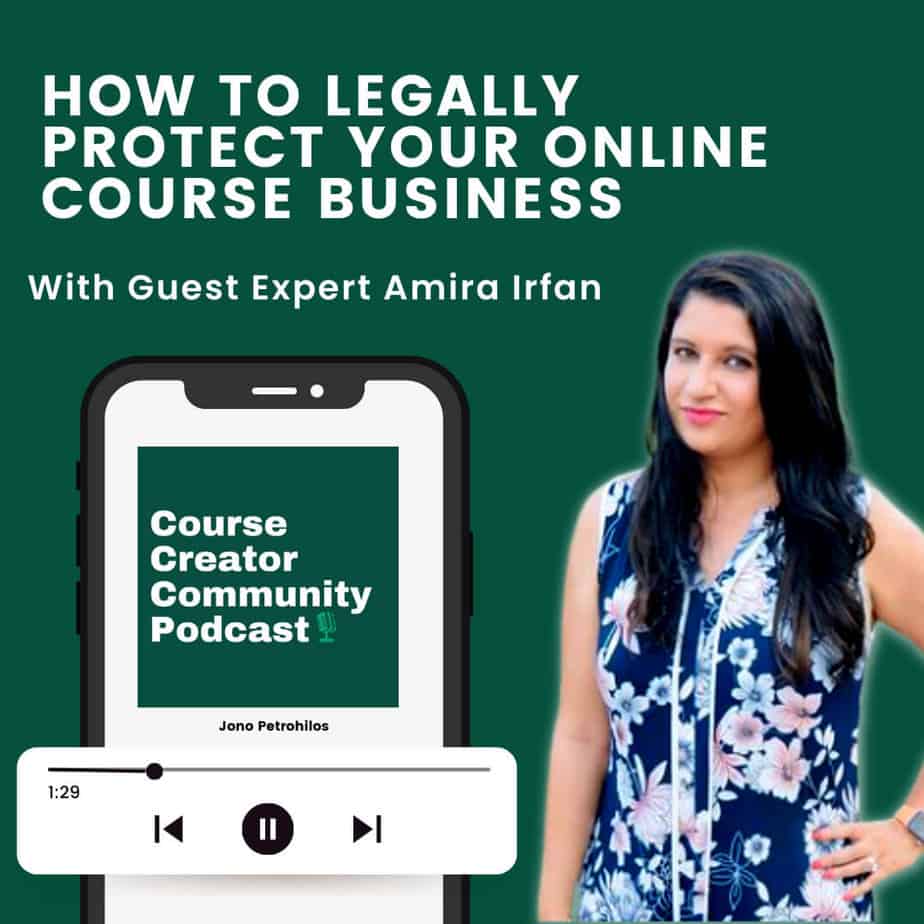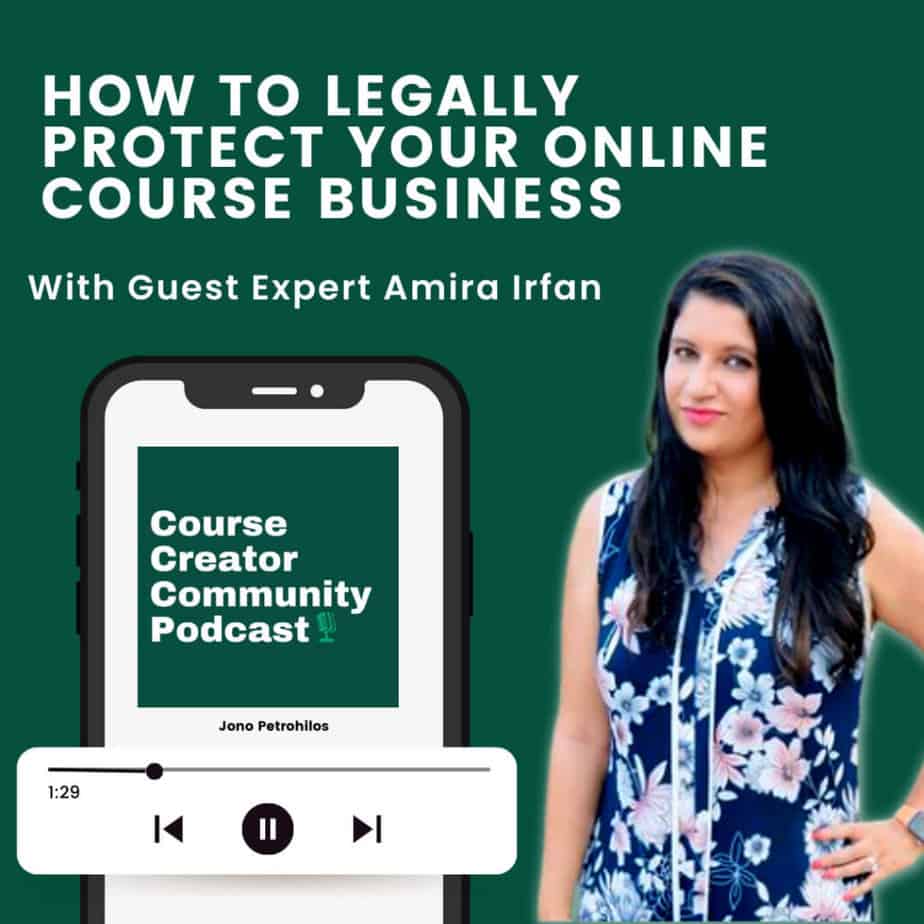 Conclusion- Amazing Gift Ideas for Entrepreneurs
There you have it – save this ultimate gift guide of 52 ideal gift ideas for entrepreneurs for any special occasion.
You won't go wrong with choosing one of these right gifts! (even for a family member or yourself)
Have fun and happy shopping! Let me know which one is your favorite gift in the comments below.
RELATED POSTS ABOUT GIFT LIST AND BLOGGING
In addition to gifts for entrepreneurs, check out these 27 bad Christmas gift ideas (gifts that no one wants!).
And if you are looking to celebrate Christmas in July, then check out these 25 best Christmas in July gift ideas for your loved ones! 
These blog posts will teach you about blogging and how to make six-figures from your blog (as I do):
Do you have any other gifts for entrepreneurs to include here? Let me know in the comments below!