You've probably heard this before "vision boards are a total waste of time; they hinder productivity and are simply a celebrity-endorsed DIY sham."
But if anything, they may actually be the productivity hack you need to achieve your business goals faster.
Whatever your stance is on vision boards, whether you believe it is the ultimate manifestation tool or a meaningless pastime, you are about to get fresh insight.
Have you ever considered curating a vision board for your business? Hold on, you never even imagined it? Well, now that's about to change in a bit.
I personally use this digital vision board planner and believe that they genuinely do manifest success if you create them the right way. A vision board for business can illustrate your goals and big dreams, motivating you to fulfill them.
If you want to learn more about reaching your business goals faster including some important legal tips for entrepreneurs? Here are some helpful blog posts:
Visit this legal tips page to learn whether your online business is legal!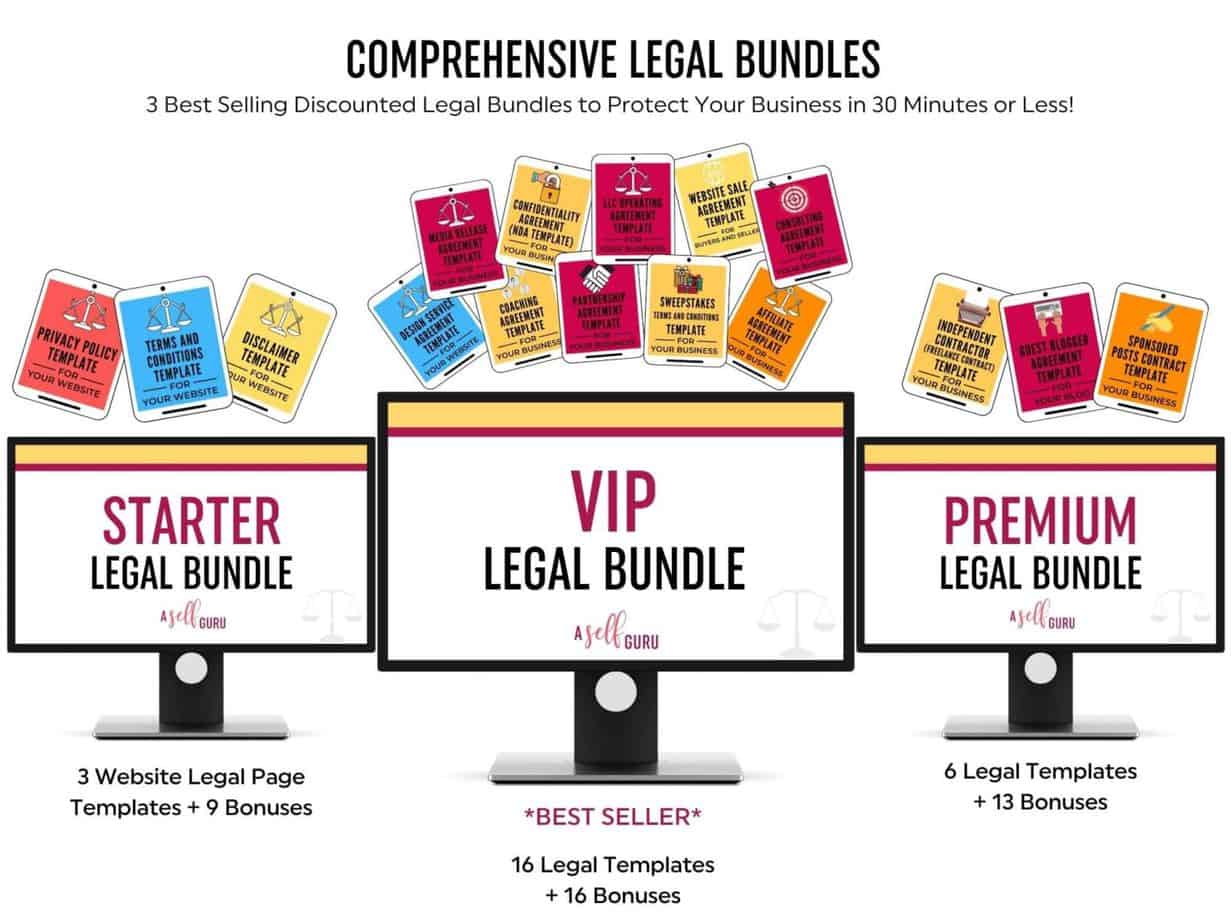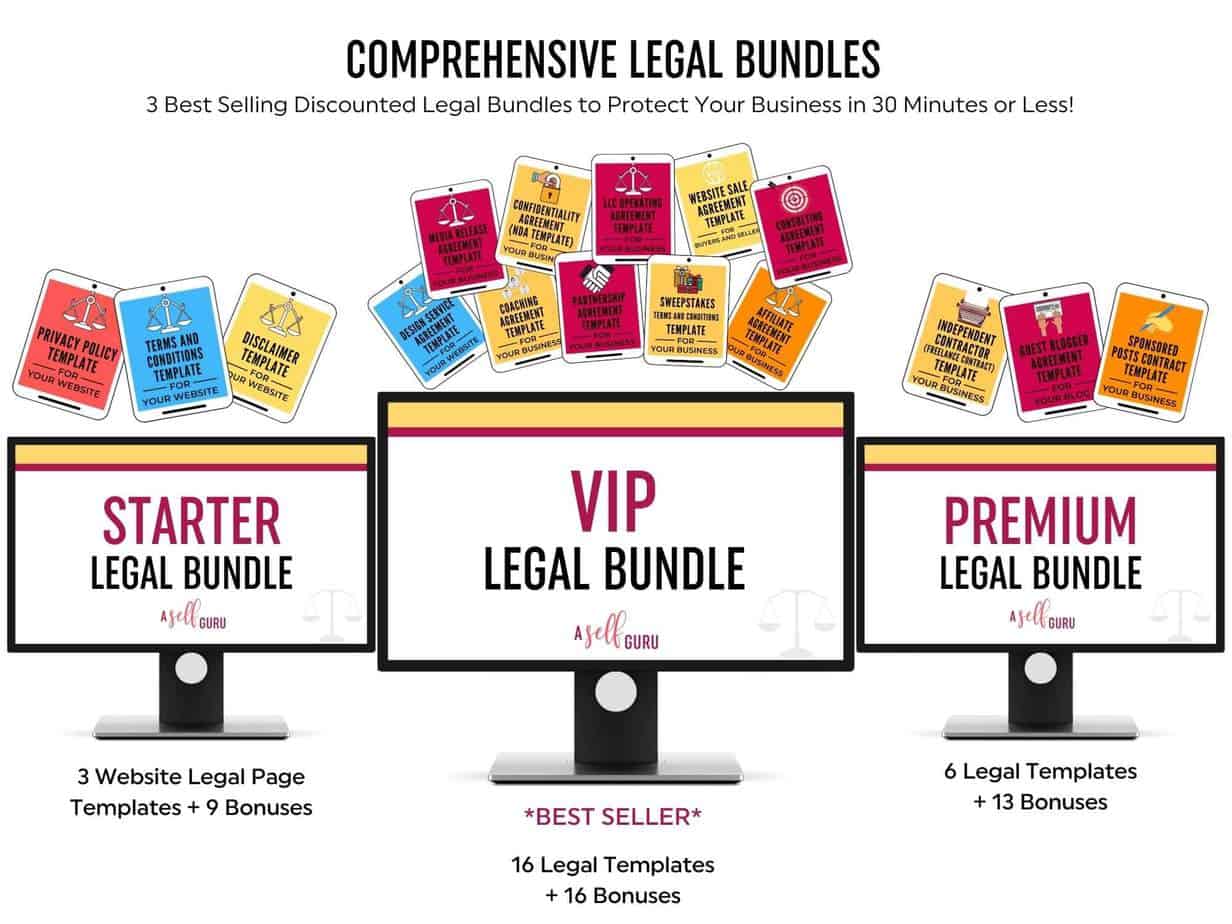 Also, check out my legal store where you can buy super affordable legal templates for your business that can protect you legally.
Watch and read what other entrepreneurs are saying about my legal templates here.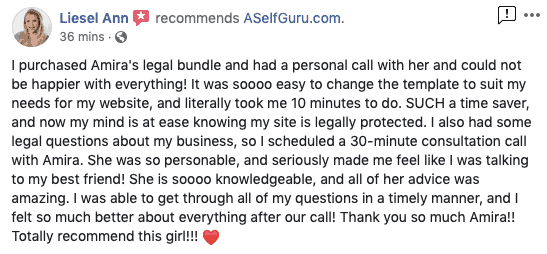 What Exactly is a Vision Board?
In general, a vision board is a collection of images, quotes, affirmations, and other items that chronicles your goals and dreams.
These items are often things you connect with on a deep level that inspire you and motivate you to put in the work to actualize your dreams and goals. In other words, they help bring your dreams to life.
The concept puts the law of attraction to practice; that the "vibe" and "energy" we infuse into our inner mind is what manifests in reality.
Essentially, vision boards capitalize on the power of visualization, which taps into your energetic and vibrational flow to trigger creativity and manifestation. More like: dream it, see it, and act it.
With a vision board, you can illustrate your business goals in a fun but result-oriented way.
Use this vision board journal to get started!
Need more motivation? Check out these positive mindset mantras that I love!
Hang Your Vision Board for Business or Take it Along with You?
Now that you've gotten a clear picture of what a vision board entails, the next step is to identify and choose the medium that will depict your business goals and dreams. It could be either of these two:
Physical/Traditional Vision Boards
This has got to be the most popular type of vision board. You know what they say, "oldie but goodie."
It typically involves sticking cutout pictures or quotes from magazines or other publications to a framed cork board, hand-cut wooden sign, or anything that can serve as a solid surface like this linen fabric board for the items.
It is a DIY exercise that necessitates the use of certain supplies.
Here's a nice vision board kit you can use to get started!
On the downside, a physical vision board may not be practical for most people, considering space and time constraints and material inconvenience.
So what to do? Let's go digital!
Digital  Vision Boards
Technology honestly makes everything better, vision boards included. As opposed to spending "painstaking" hours making a physical vision board, you can simply make one "on the fly" online or with an app.
And here is the best part, you can take it along with you everywhere!
So there's no way you'd forget to get your daily dose of inspiration when it is staring you right in the face. And trust your mobile device to remind you dutifully!
So when it comes to business vision boards, a digital vision board has the practical seal of approval!
Here's a 2021 online vision board template for you to get started.
Why You Should Create an Online Vision Board for Your Business
Whether you are about to venture into a new business or re-evaluating your business goals for the coming year, a vision board will not only zero in on your specific goals and plans, but it will help you actualize them.
It is the optimism you need to pursue your dreams with tenacity and positivity. Specifically, having a digital vision board for your business can facilitate entrepreneurial success in the following ways:
Makes room for emotional bonding: when you conceive a beautiful plan for your business and imagine it materializing, there is that warm euphoric feeling that washes over you and kicks your enthusiasm for success into overdrive. With a vision board, you can tap into this feeling every day, fueling your drive to succeed against all odds.
Provides crystal-clear clarity: On the best days, our brains are a clutter of activity, so many things or thoughts are going on at the same time. But you can sort through the clutter and map out the specifics on a more organized medium, aka an online vision board. It is the perfect organizational tool that details your action plan, so you can focus on what really matters.
Teamwork makes the dream work: A vision board for your business doesn't have to be all about you. If you have a dedicated team that works for you, bring them in on the visualization, magic is a terrific idea.
For instance, you can create a Facebook group and share a business vision board template, where everyone can paste their ideas and goals for the brand.
This group will serve as a medium for team motivation, driving massive results because teamwork makes the dream work. However, this can only work if you trust your teams' judgment and are open to sharing "visions" with them.
It is a powerful motivation tool: Let's be honest; there are those bad days that mess up our optimism and drive. Perhaps a business deal went wrong or a product malfunction. However, a simple peek at the visual representation of your "ambition(s) " is the reminder you need to "stop brooding and get working."
It is rewarding: Ticking a box on your map of aspirations is a hard-to-describe feeling. What more, it encourages you to work harder and accomplish more.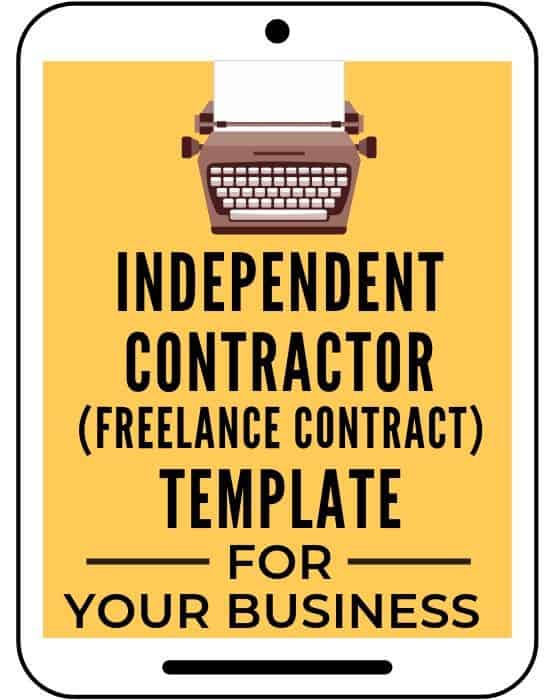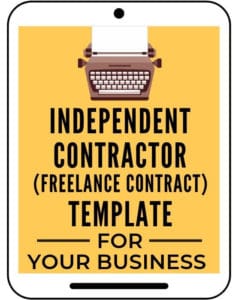 Since we are talking about teamwork, do you have a freelance business where your work with other freelance contractors? If so, are you protecting your business by using a Freelance Contract Template?
Read my article on the freelance contract template essentials you need to connect your business.
Helping other business owners protect everything they've worked for is my passion as I watched my dad get sued for $90,000 because he didn't use a freelance contract in his business.
VISION BOARD BUSINESS PLAN IDEAS: What Should go into Your Vision Board?
In no particular order, images, inspiring quotes, and texts, and any other thing you can emotionally relate with on a business level. And oh… beautiful themes and colors, if you will.
Images- these are the key ingredient in a business vision board. There is something about a picture that simply resonates with the mind. You could use photos of a business icon you adore and aspire to be like, mind maps, and sketches. Basically, anything that represents your aspirations.
Mantras and quotes- Nothing beats the power of words. They dive deep into our mental and emotional sphere and evoke the most extraordinary feelings in us. You can include your favorite business mantras or quotes that make you feel unstoppable or your business's vision and statement. You can create your own quotes and affirmations too.
Are Vision Boards Effective?
The concept of "cutting and pasting" business goals onto a medium can sound a bit silly. And yes, some cynics have labeled it "unrealistic" and "counterintuitive."
But here is the thing, there is no denying the power of creative visualization, and there is scientific evidence to support this.
I have personally experienced this in my own entrepreneurship journey where I made money in my first month of blogging (just like I had envisioned and put on my vision board!).
Since then, there are a lot of things I've manifested that I once put on my vision board.
The reason vision boards are so effective has something to do with the reticular activating system; a part of your brain snaps into action when you imagine the goals you want to achieve. It scouts for new opportunities and leads the way for "action. "
So when you stick those goals to a board, you automatically start scanning for new opportunities that often do not come knocking on your door.
But creative visualization is as effective as your commitment. You have to compensate your imagination with effort. Unfortunately, you can't expect your business to magically take successful giant leaps because you have a vision board.
You need to act on the "stimulation" that the board installs in your body system to drive results. Read this book by Tony Robbins to awaken the giant within! 
So to answer the efficacy question, vision boards are as effective as you make it!
There is a reason why celebrities like Oprah Winfrey, Steve Harvey, and Ellen Degeneres owe their success to a vision board.
The Best Vision Board Apps
One of the easiest ways to curate a vision board is to use an app. There are tons of apps and websites that can help you bring your vision to life.
Let's take a look at some of these life-altering tools.
This is my favorite design tool. It is jam-packed with design and creative elements that add color and vitality to your goals.
You can drag and drop texts or images, utilize the gazillion photographs from its library, or leverage on the mood board to design the perfect layout for your dreams.
Finally, it allows you to download the finished product to save it to your PC or phone, where you can set it up as your wallpaper or screen saver.
I use the pro version because it gives me unlimited photos and I can do everything I need to for my business.
Check it out here.
A PicMonkey vision board is the perfect representation of elegance and functionality.
They offer templates specifically for vision board creation. Plus, it provides cloud storage so you can access your board from anywhere and at any time in the world.
Definitely worth checking out here.
Pinterest is simply fantastic for vision boards.
You can look up images, videos, and infographics or vision board examples for inspiration, pin them to your board, and even share them across different channels.
You also have the choice to make your board private or accessible to the public.
You can become even more creative and use different Pinterest templates like these to make things easier for you.
My favorite templates are these and these.
This is a digital vision board website that provides a variety of tools for vision board creation.
They have an extensive library packed with templates and images. You can easily curate your board from the numerous options available and then download as a PDF, png, or jpeg file.
What's better than an online vision board? A digital vision board that moves!
With Mindmovies, you can create a video vision board that contains powerful affirmations, aesthetically pleasing images, and inspiring music. With these features, the app amplifies your ability to visualize and manifest your goals.
How to Create a Digital Vision Board that Manifests Your Business Goals
You don't need a resume that says "professional graphic designer and DIY master" to curate your own vision board.
You'd be happy to know that there are no rules or manuals for creating a vision board.
Here are some simple steps you can adopt to create a vision board that produces results.
Brainstorm and Jot Down Your Goals
Once you have decided to visualize your goals, you need to put your thinking cap on and sift through the long list of what you want for your business. Reminisce on the journey so far, taking note of the setbacks and victories.
Ask yourself questions like:
Remember to hone in on your biggest aspirations, those that actually matter, so you don't make a mess of your board.
The more clear and precise you are, the better!
Use this goal setting planner to define your goals properly.
Hunt Down Your Visuals
There is no vision board without visuals.
Browse through a selection of images and inspirational quotes that represents your business goals.
You can also attach your own photos. If you are using online images, make sure to download them from royalty-free websites like Pexels, Pixabay, and Unsplash.
You don't want to run into any copyright violations. Learn more about copyright law and trademarks in this blog post.
Some apps have pre-installed affirmations and quotes that you can add to your board. A great app to dig up inspiring quotes from is Pinterest.
Get Down to Work
Use apps like Canva, PicMonkey, or websites like Desygner to make a collage of your desired images and quotes.
You can also buy pre-set digital vision board templates from reputable stores like Etsy or items to include on your board such as blank abundance checks, printable affirmations, quotes, quote cards, or a mood board kit.
Aesthetics and Mood Matters
It is essential to focus on your emotions when creating a vision board.
Use color schemes, themes, and graphics that make you feel happy, vibrant, and motivated.
For example, I love bright colors like yellow and red, and that's why you see those colors on my blog. If you are looking for branding tips then check out this post.
In other words, create a vision board that makes you innately delighted when you look at it.
Contemplate, Contemplate, Contemplate
Your vision board shouldn't sit and "gather dust" in your photo gallery or in your files.
Displaying it prominently near your desk or workspace is the perfect finish to a beautiful home office.
Take time out every day to review your board so your goals and plans can take center stage in your mind. Better still, make it your phone or computer's wallpaper or Screensaver that way, you can always keep an eye on the prize.
Where Can I Buy a Vision Board Online?
You can check out vision boards ideas here on Amazon and they have these kits that you can buy too.
But a reputable online store like Etsy is your go-to store for high-quality digital vision boards and items.
You can buy digital vision board kits, templates, digital vision board journals, vision board printables, entrepreneur quotes, manifestation worksheets, and a host of other dream-to-reality items from the store.
Final Thoughts – Vision Board for Business 
The world in itself is a canvas of dreams and visions.
If you think about it, every product, enterprise, or service that exists today started first as a dream or vision!
But dreaming alone can't make your goals come true. You need a "catalyst" to help you stay focused and committed to your business goals.
Sometimes, you need to be reminded about your "why" to get you started on your "when."
A vision board is the exact "push" you need to jumpstart your creativity and drive for success. With a vision board for your business, your enterprise can expand beyond its wings.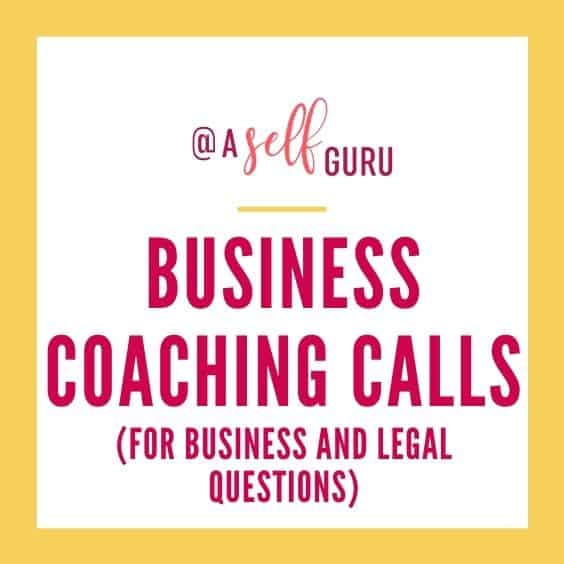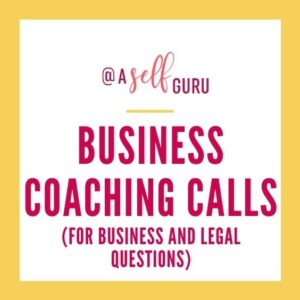 Need more help with your business? Schedule a blog and website legal audit or blog coaching call today.
I've helped thousands of entrepreneurs with my templates, coaching, and legal audits.
Watch and read 100's of 5-star reviews of my legal templates and services here on my Facebook page.
Don't forget to join my Facebook group here to get more FREE legal and business tips!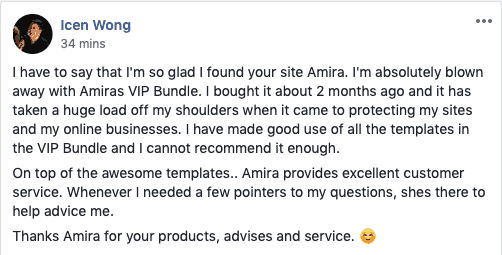 RELATED POSTS TO VISION BOARDS FOR BUSINESS
Check out some of these other helpful blog posts to grow your online business legally:
NOW LET ME KNOW IN THE COMMENTS BELOW IF YOU HAVE A VISION BOARD FOR BUSINESS OR IF YOU PLAN ON CREATING ONE NOW?