What do Steve Jobs, Mark Zuckerberg, and Gary Vaynerchuk all have in common? Well, probably many things, but most importantly, they are all very successful entrepreneurs.
The most successful male and female entrepreneurs all have many characteristics and qualities that make them flourish and run profitable businesses.
Running a business isn't for everyone. It requires a lot of hard work and dedication.
Entrepreneurial success hinges on several things like leadership skills, business goals, covering the legal aspects of your business, and a detailed business plan, but it's much more than that. You need the right skills, character traits, and qualities to be the best entrepreneur you can be.
Personal development skills include traits or qualities that you may already have, or you can learn them through education and training.
Here are 20 qualities of an entrepreneur that you want to develop to be the ultimate success. These are 20 qualities and characteristics possessed by a successful entrepreneur.
What is a Successful Entrepreneur?
A successful entrepreneur is someone who nurtures their customers and clients as well as the people they work with. They plan carefully to develop a strategy for their business, and their tasks lead them forward step by step until they reach their goal.
A successful entrepreneur also has the right attitude, determination, and perseverance to achieve that success. All the qualities on this list drive them to succeed.
Running a business is hard, so not everyone can do it, and that's okay. But if you want to be a true success, these next 20 qualities of an entrepreneur are vital to develop.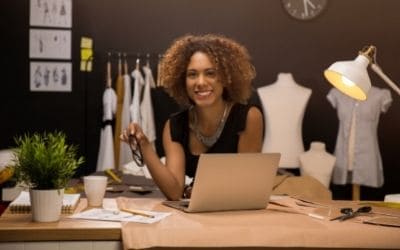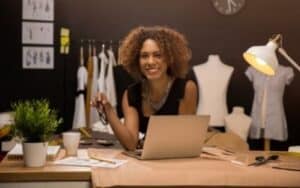 What are the Qualities of an Entrepreneur?
Perseverance
Of all leadership qualities, perseverance is one of the most important. An entrepreneur must know that things won't always go the way they expect them to and be able to move past it.
Entrepreneurs are resilient individuals who handle problems head-on because life isn't perfect, but their business should be! As an entrepreneur, you have a lot of work ahead of you, so don't give up when times get tough.
You must be persistent despite any delays or difficulties that may hinder you and prevent you from reaching your goals. If you give up too easily, you may do it just before the most amazing opportunities find you.
Empathy
One of the 20 qualities that separate successful entrepreneurs from everyone else is empathy.
You know what it's like to be in your customers' or clients' shoes because you've probably been there yourself before. You understand their pain points and struggles so much more than anyone else can because you have walked a mile in their shoes.
Entrepreneurs don't take advantage of people's vulnerabilities to make a sale or get ahead. They see the bigger picture and want what is best for their customers, even if that means losing out on potential profits. Being able to understand other peoples' feelings is a valuable trait.
You can empathize with your partners, employees, friends, family members, etc., by listening closely when they speak, so you know how to help them.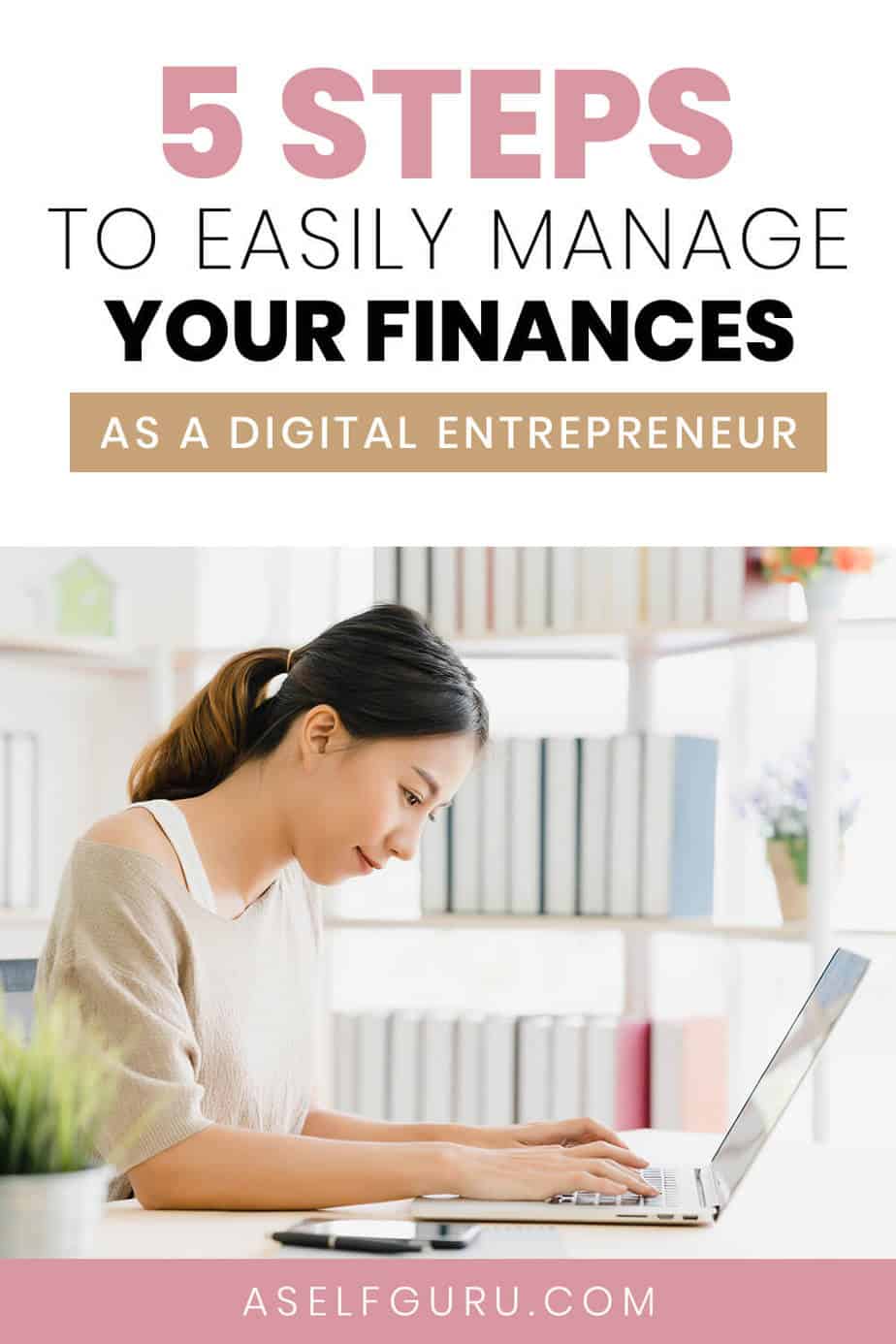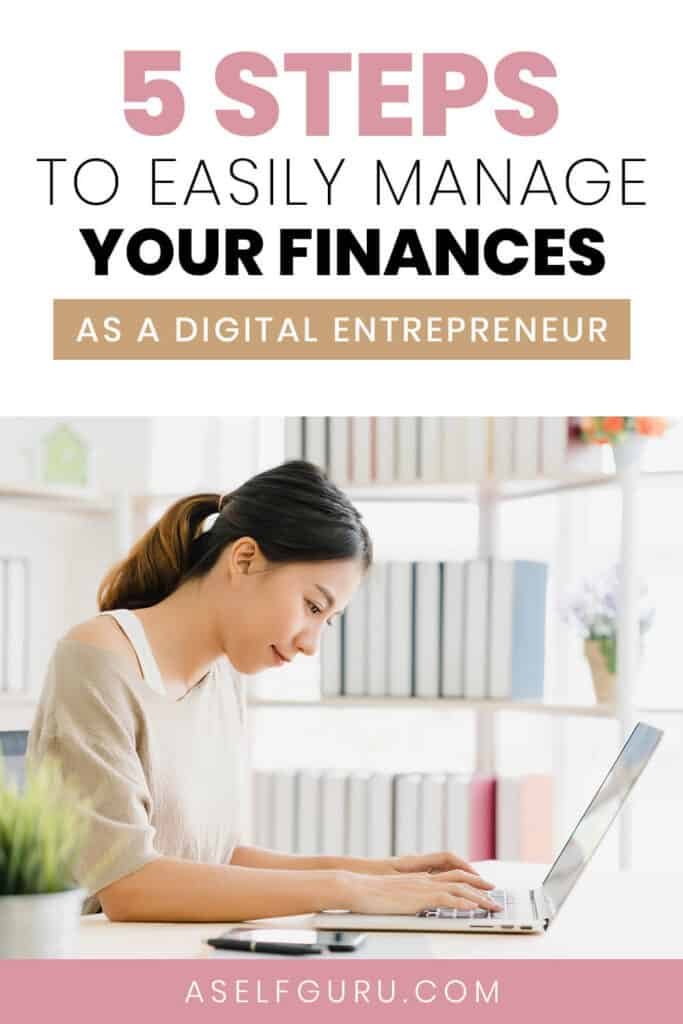 Excellent Communication Skills
When thinking about the qualities of an entrepreneur, another one that can make or break you is your communication skills.
Successful entrepreneurs develop excellent communication skills. They need to be able to communicate their messages clearly and eliminate ambiguity.
You know how important it is to remain calm and composed in a chaotic work environment, so you don't get caught up in a frenzy. If you can speak clearly while being friendly, empathetic, and courteous too, that makes for fabulous business interactions.
To have excellent communication skills, you don't have to be an extrovert or a super talkative person. You are capable of speaking in front of groups, making phone calls, writing emails, and taking part in meetings with ease because you understand the importance of excellent communication skills.
Confidence
One of the best personality traits in a business owner is confidence. It's one of those special qualities that not everyone has, and it helps you make the right decisions.
You also feel free to engage in creative thinking to solve any issues that arise and come up with innovative ideas.
Being able to express your opinion with confidence is one of the admirable qualities of an entrepreneur that people will respect you for.
You don't let the little things bother you and keep moving forward because all entrepreneurs experience self-doubt from time to time, just like everyone else does. You also know how to accept constructive criticism as well as compliments gracefully, which isn't easy for everyone.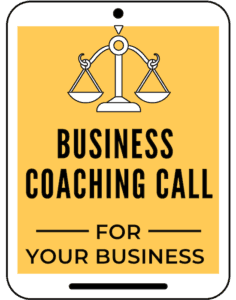 Willingness to Ask for Help When You Need It
Asking for help isn't a sign of weakness, nor is it something to be ashamed about. Asking questions helps you learn from other people, which makes you more knowledgeable and successful in the long run. Schedule a blog, business, or legal coaching here if you are feeling stuck.
A good leader has no problem asking for assistance when required because everyone can benefit from getting outside perspectives at times. Having a trusted mentor or colleague to bounce ideas off of is very helpful. The outside perspective can help you solve difficult problems and make good choices.
For example, learning how to legally protect your business from a lawyer is a lot faster and easier than trying to figure out all this on your own.
It is important to ask questions when you don't understand something or if your business needs a boost of motivation from time to time. A good leader is willing to get help from the people around them, which makes you better at networking and collaborating with others.
For example, here are 10+ legal questions I get from entrepreneurs because they aren't afraid to seek help from a lawyer. If something is outside the realm of your expertise, always seek help from an expert instead of making mistakes or wasting time.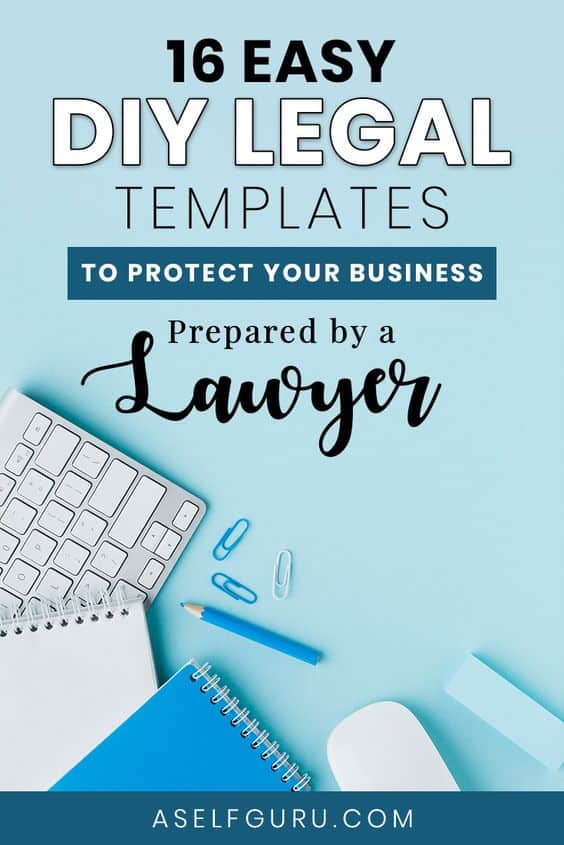 Accept Feedback and Criticism Well
One of the qualities of an entrepreneur is being able to accept constructive criticism.
Feedback and constructive criticism can be very helpful to business owners. You can learn a lot from listening to what other people have to say.
A smart business owner doesn't take feedback personally and understands that constructive criticism leads to business success in the long run. Being open-minded is critical, which makes it easier for others to talk with you about anything.
You also know how important it is to appreciate everyone who contributes, even if you don't end up accepting the feedback.
You can turn constructive criticism into something positive and make changes to make your business better.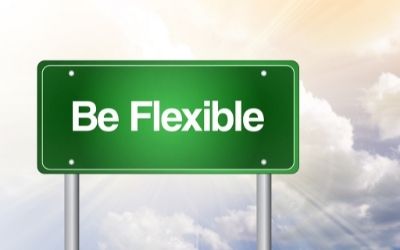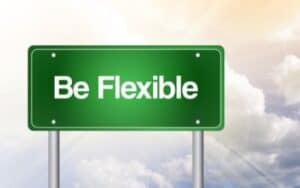 Flexibility
Business owners should be flexible because you never know what challenges will arise. You can expect the unexpected, so it's important to stay calm and figure out the best solution for all parties involved.
You also need to accept that not everything goes according to plan 100% of the time, which requires flexibility on your part, so things don't get too overwhelming. Sometimes you need to pivot.
One example I love to use is the COVID-19 pandemic. Travel bloggers had to pivot as many of them made money by selling products and services related to travel. But during the pandemic, travel was restricted. Many of them pivoted to "virtual" travel experiences.
Business decisions can make or break you, and if you aren't flexible, you won't be fluid and pivot to better opportunities when something bad happens.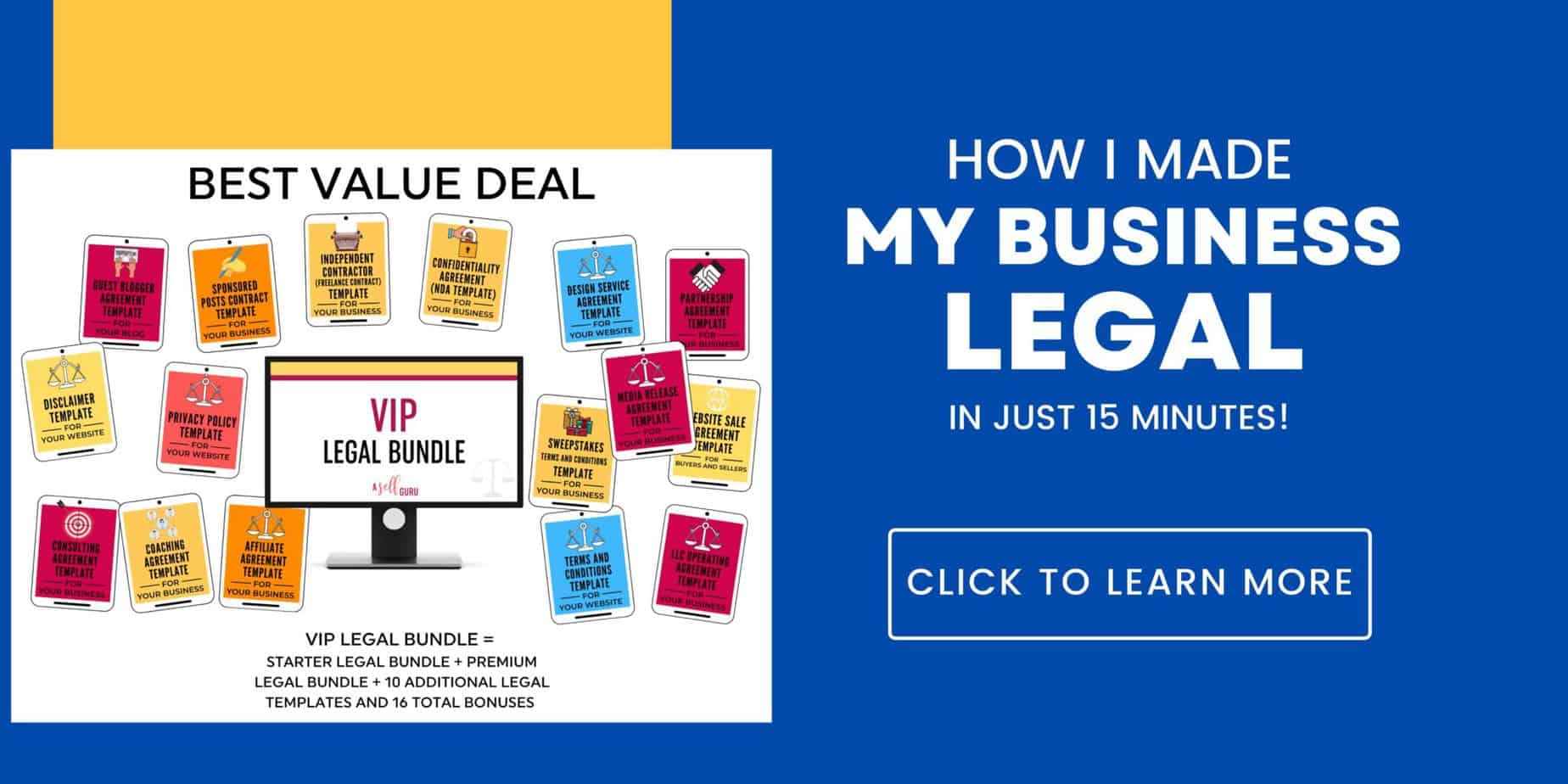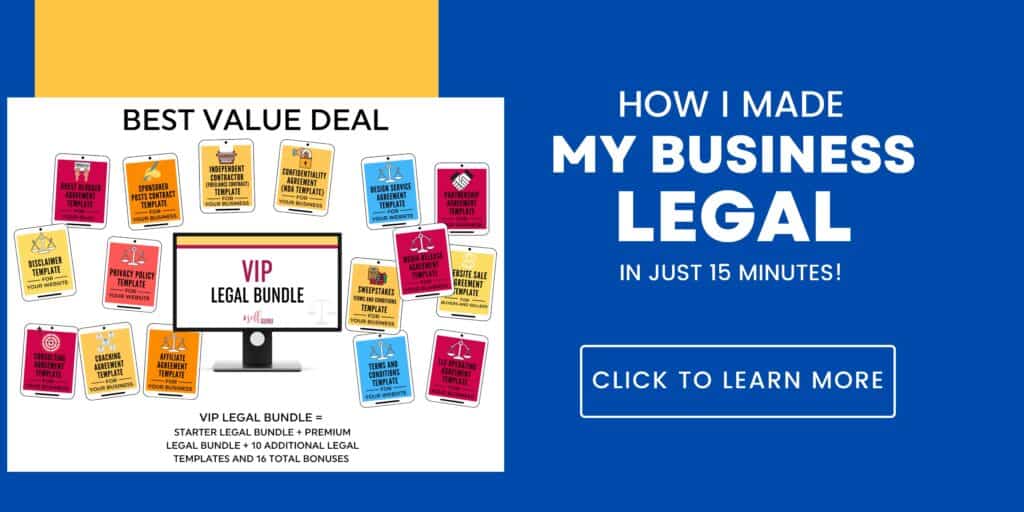 Adaptability
Another one of the best 20 qualities of an entrepreneur is adaptability. As a business owner, you need to accept the fact that change is imminent. You can't expect things to go exactly how they were planned because life is full of surprises, and sometimes, not everything goes as expected.
Being able to adapt quickly, when necessary, helps you keep your business afloat during difficult times or challenges in general. Adaptability makes it easier to deal with changes and stay strong in the face of adversity.
A good leader can adapt on the fly, when necessary, without feeling too overwhelmed or discouraged because it's not easy staying positive all the time.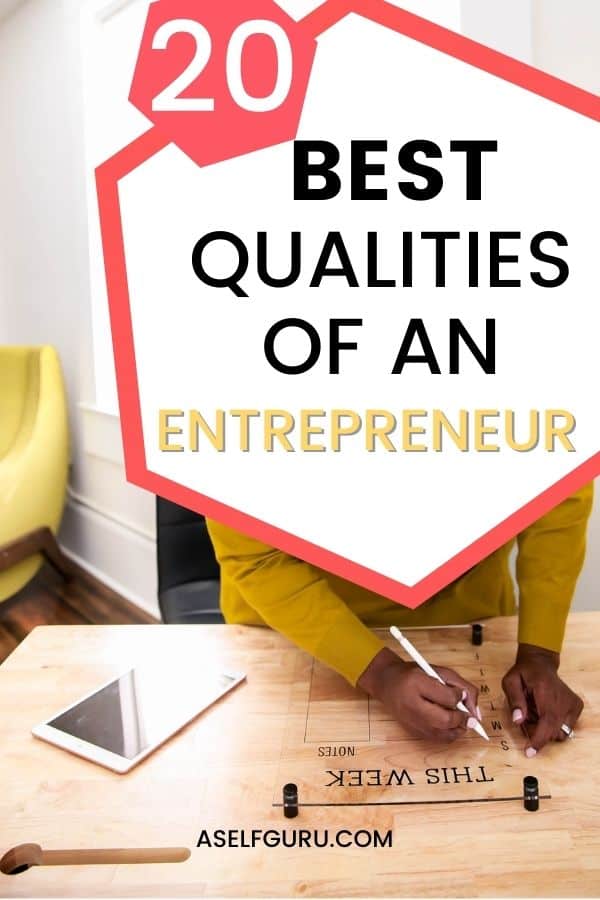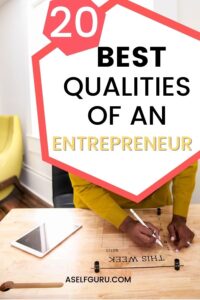 Self-Motivation
When you move from employee to entrepreneur, it takes a lot of self-motivation to run your own business. You need to be able to get up and go even if you don't feel like it, especially since there is no boss to motivate you. Self-motivation is one of the 20 qualities of an entrepreneur.
A good leader is also highly motivated, which enables them to work hard towards their goals each day without feeling overwhelmed or discouraged easily when things get tough at times. This is definitely one of those important qualities of an entrepreneur that you should possess.
Self-motivation is important because it helps you stay focused and driven, which makes everything easier to handle. You need self-motivation to keep going even if the road ahead looks difficult at first glance.
Check out these 25 best motivational quotes for success.
Leadership
Leadership is also one of 20 qualities that separate successful entrepreneurs from everyone else. It takes time to become a great leader and leadership isn't easy, so don't expect to be able to do it all overnight.
As an entrepreneur or business owner, you need leadership skills so you can help your team thrive and create a plan to reach your most important goals. Leadership skills are important because they help you keep your team together when times get tough or if there's a setback in business.
A good business leader is also inspirational, so they motivate their employees and keep them focused on the things most important for success. This leadership helps everyone achieve better results overall as long as the leader knows what he or she is doing.
Not everyone makes a great leader, but you can certainly learn to develop this as one of the qualities of an entrepreneur.
Self-Discipline
Self-discipline is another quality of a successful entrepreneur and leader. A business environment is often challenging, and self-discipline helps you stay on track with your business goals.
Plus, you can get more things done overall instead of wasting time or putting tasks off until tomorrow. That isn't an option for entrepreneurs who want to be successful in the long run.
Self-discipline is important because it helps entrepreneurs achieve more results in less time without getting too distracted along the way. Distraction or losing focus can derail business growth and development if an entrepreneur isn't careful to laser in on what's most important for their business success.
Entrepreneurs need the self-discipline to make the right choices, like working late instead of going out with friends when an important project has a short timeline.
I remember when I first started my online business with my full-time job as a lawyer, I had to sacrifice a lot and create self-discipline. I would work every weekend instead of going out to make the best use of my time. All of this helped grow my business to make $78,000 a month. (Please subscribe to my YouTube channel below!)
Resilience
This trait is one of my favorite entrepreneurship qualities. Resilience helps entrepreneurs bounce back from struggles and setbacks that come with running a business.
You don't want to give up on your business even if things get tough. There's too much at stake, which is why resilience comes in handy for all types of businesses. Resilience makes it easier for small business owners to recover quickly from difficulties and that's why it's one of the main 20 qualities of an entrepreneur.
A resilient business owner sticks with business goals even in tough times when it feels like giving up would be easier than continuing on.
Entrepreneurs need resilience because their actions have a huge impact on their team members and employees, which makes this characteristic even more important for growing and running a business.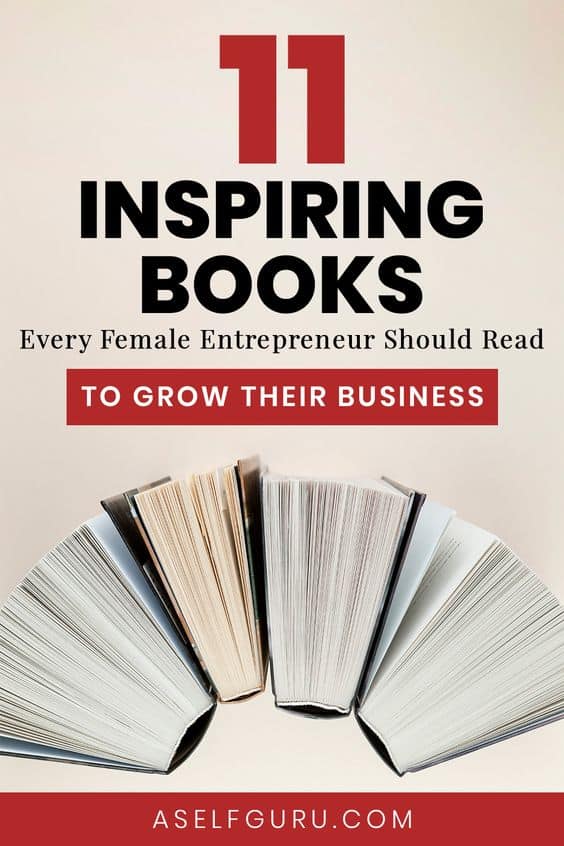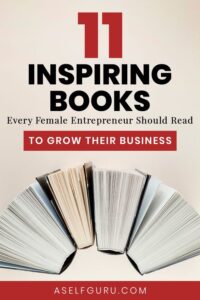 Determination
Determination is another one of the top 20 qualities of a successful entrepreneur and leader.
As an entrepreneur or business owner, you need the determination to keep working at your goals even when you feel like giving up because there are so many uncertainties in running a business.
Successful entrepreneurs don't give up easily on their dreams which is why determination comes in handy for entrepreneurs who want to be successful.
Determination makes it easier for small business owners and entrepreneurs to push through challenges with their goals so they can achieve more results over time.
Creativity
One of the 20 qualities of an entrepreneur should be creative thinking!
Creative thinking is always a great skill to have as an entrepreneur. Creativity can help you come up with the perfect business idea that meets the needs in an underserved area.
It can also help entrepreneurs find the best way to market their business, so they get more customers. Or it can help you find a creative solution to a problem.
Business owners and entrepreneurs need creativity because it helps them come up with better ideas that could disrupt an industry or change how people think about certain things in life.
Creativity may also lead you to see a business opportunity that others may have missed.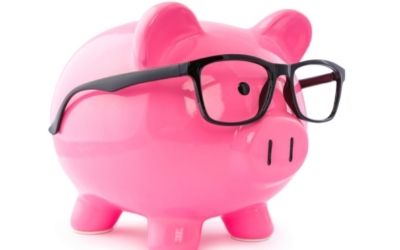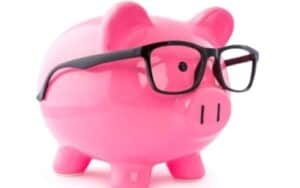 Money Smarts
The smart qualities of an entrepreneur involve managing money wisely.
Entrepreneurs need to be smart when it comes to money so they can manage their business finances well. Plus, money smarts can help entrepreneurs invest in their businesses properly for better success over time. They know what purchases to make that provide the best ROI (return on investment).
Money is critical to running a business, so you need to know how to handle it well as an entrepreneur or leader. Smart money habits mean more financial success for entrepreneurs, which helps them push their businesses forward. Being smart with money is one of 20 qualities of an entrepreneur.
Once you learn how to make money online whether through affiliate marketing or creating your own digital products or something else, now it's time to keep that money!
You can even start a blog and take your business online (that's another smart way of making money).
Watch this video below (and subscribe to my YouTube channel) to find out the 10 important things you need to do before starting a seven-figure blogging business (as I did):
Strong Work Ethic
A business enterprise needs a leader with a strong work ethic. It's one of the most important entrepreneur characteristics and qualities.
Both men and women entrepreneurs need to work hard and put in the time necessary to make things happen. While the four-hour workweek is a great idea, you often work harder when first starting a business (the book is more about working smarter, not harder).
Work ethic matters for small business owners and leaders because it makes a big difference in your team members' performance. You want to be a good role model for the people who work with you. Hire people with strong work habits, so everyone on the team works hard towards achieving goals together.
This is one of the top qualities of an entrepreneur.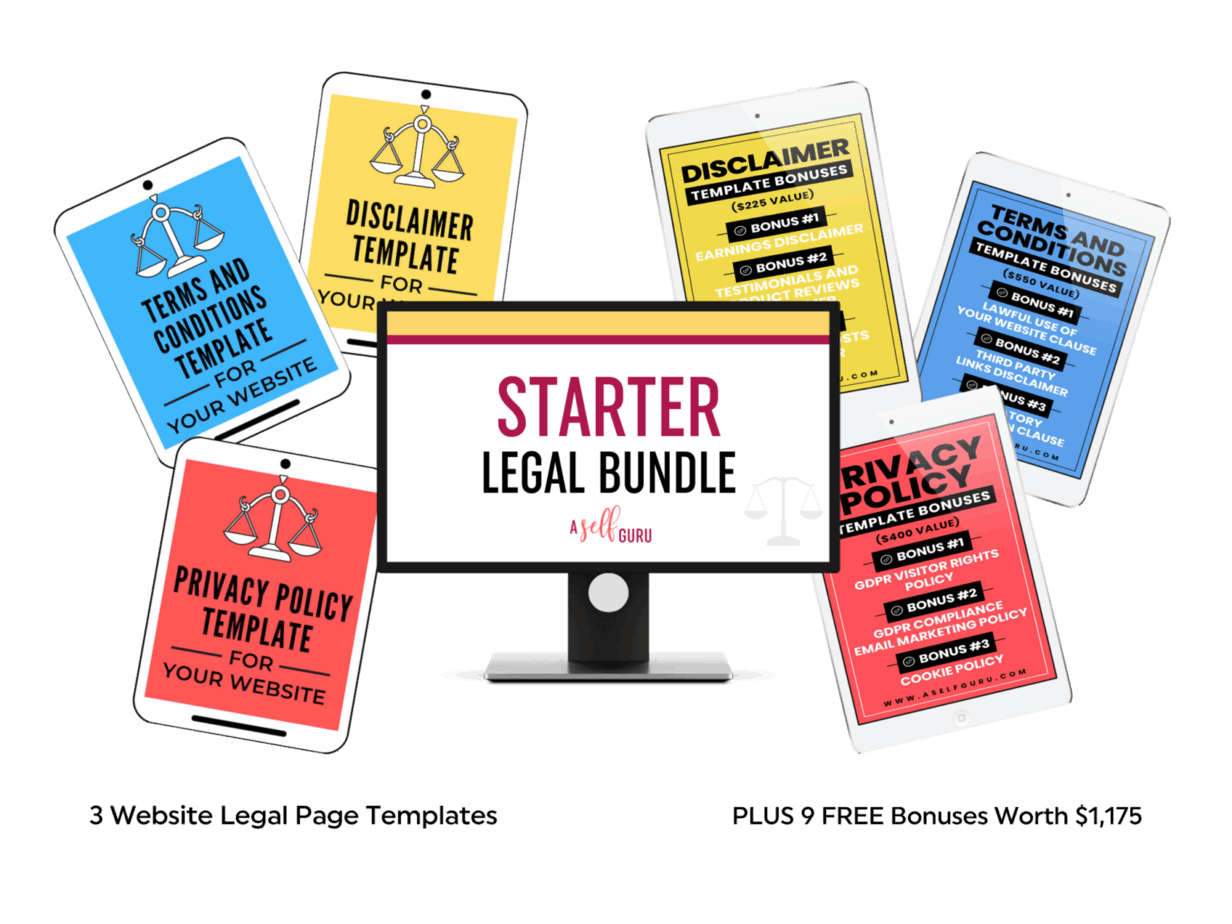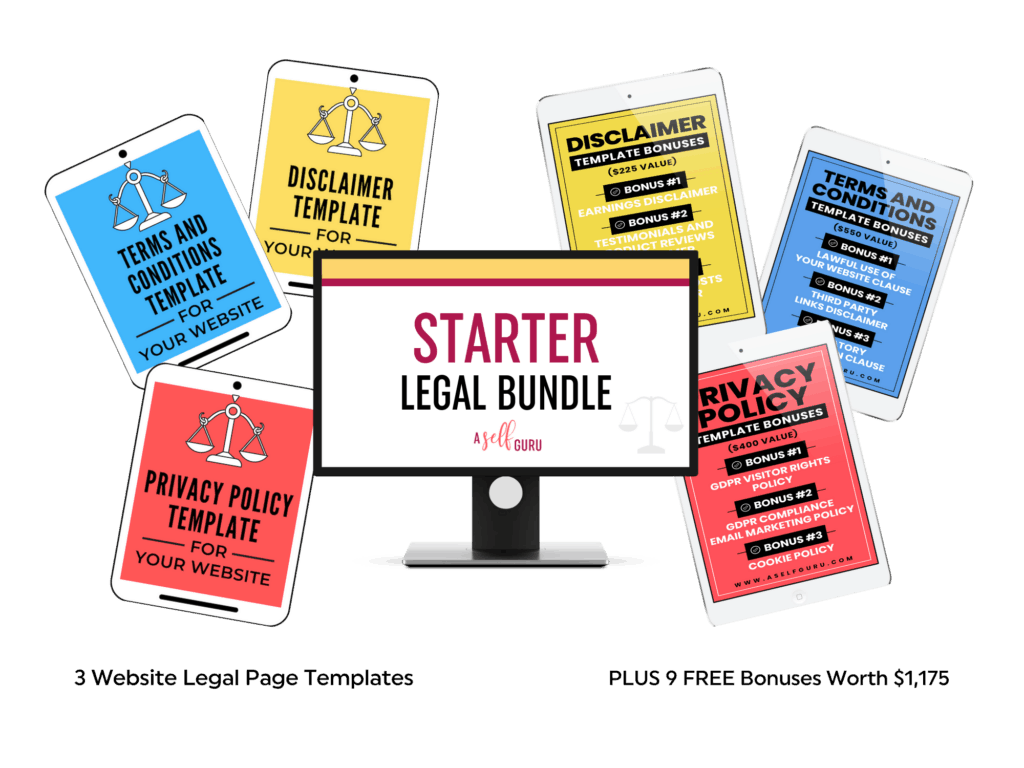 Patience
Patience is another one of those critical 20 qualities of an entrepreneur to have when you're running a business.
It's easy for anyone in any profession or field of work to get frustrated with the pace at which things happen. Feeling frustrated is especially true for those that want results ASAP. But being patient helps small businesses owners and leaders achieve more over time.
As a business owner or leader, you need the patience to help your team members and employees grow. It takes time to learn something new, so patience helps you remember this when hiring new team members.
Plus, it's important for entrepreneurs to have this characteristic when they're working towards their goals in the long term because success doesn't happen overnight (no matter how much we want it).
Know When to Delegate
Delegating tasks to your team members is another one of the essential qualities of an entrepreneur.
As a business owner, you're responsible for managing the entire company and keeping it running properly. There are also many other things that go into running an enterprise (like email marketing, taxes, legal documents, trademark filing, etc.). Save stress and headaches on taxes with this.
That's why it's crucial for entrepreneurs with small business ideas to learn how and when to delegate tasks. Delegating tasks helps them achieve more because they can focus on what they're best at (and outsource other things).
Delegating is a powerful time management strategy and can help you work on the most important aspects of your business – the money-making activities.
Another great quality entrepreneurs possess is using the RIGHT business tools to make their life easy.
For example, using this tool to create content 5x faster, writing sales page copy, creating ads, and more!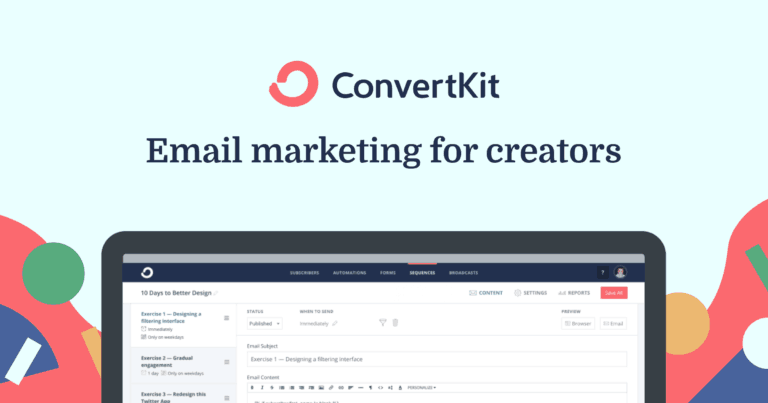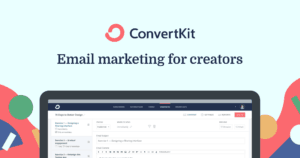 Good Listener
Being a good listener is one of the best qualities of an entrepreneur.  It means focusing on the person who's speaking and not interrupting them before you hear them out. Embrace this as one of the 20 qualities of an entrepreneur.
You can't be a good leader or entrepreneur if you aren't willing to listen. Listening is an important business skill that helps entrepreneurs understand what's working and what isn't in their company, and it's often a vital part of accepting criticism and feedback.
Good listening skills help leaders learn what their employees and clients need so they can help them easier. You're only as good as your team, and if you don't listen to yours, you can guarantee you won't be a huge success.
Courage
Another one of the 20 qualities of an entrepreneur is courage. You need to be courageous when you're running a business because there are going to be many challenges and obstacles along the way (sales, bad reviews, etc.). It can take courage to face them.
But sometimes, you need to push yourself outside your comfort zone, and that can be scary. However, the best opportunities usually lay on the other side if you're courageous enough to take the risk.
Now, that doesn't mean you need to take outrageous risks to have the best chances of success. It means not to get too comfortable, or you will miss amazing opportunities.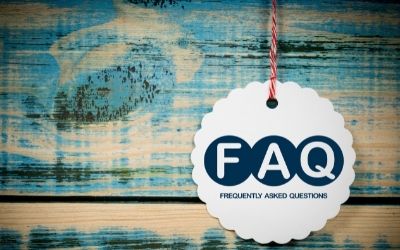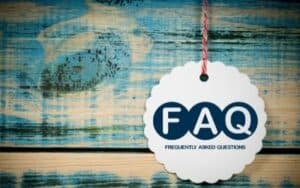 FAQs on the Qualities of an Entrepreneur
What skills do entrepreneurs need to succeed?
In addition to the 20 qualities that entrepreneurs should possess, you should also work on developing some essential skills.
Here are 25 more qualities and attributes of success. 
Being an entrepreneur isn't easy, so you need as many skills as possible to be the best you can be. The good news is that you don't necessarily need a formal education to be a successful business owner.
But learning new skills like when to delegate, being confident, great communication skills, and others helps prepare you for the difficulties entrepreneurs can face.
Here are 5 easy ways to ride the highs and lows of being an entrepreneur:
Skills like flexibility, adaptability, patience, and determination may not come easily, but you can learn how to be more proficient by reading self-help or business books.
What are some of the best business self-help books?
If you want to develop more qualities of an entrepreneur, check out some of the best business self-help books below:
High Output Management by Andy Grove
How to Win Friends & Influence People by Dale Carnegie
Smarter Faster Better by Charles Duhigg
The 7 Habits of Highly Effective People by Stephen R. Covey
Meditations by Marcus Aurelius
The Secret by Rhonda Byrne
The One Thing by Gary Keller and Jay Papasan
Final Thoughts on 20 Qualities of an Entrepreneur
Now you know the 20 qualities of an entrepreneur. The ideal entrepreneur has many of these top qualities that help set them up for success. But clearly, most of us don't start off knowing all of them. The business activities we do daily help us grow and learn how to run our businesses successfully over time.
To speed up the growth of entrepreneurship, you can take classes and training. Classes and training can help you develop the personal and business qualities you need to start and grow a successful business.
Learning these top 20 qualities helps you gain experience in entrepreneurial thinking. It also helps you focus on each critical factor you need to be a smart business owner that dominates your industry. Some of these will also show you how to create a productive morning routine.
Also, while we are discussing success, managing the legal aspects of your business is critical. There are three important legal pages every website needs to be legal – a disclaimer, terms and conditions, and privacy policy.
I have the perfect, affordable solution to getting these pages for your website, my legal templates. They allow you to easily customize and add all pages to your website in 15 minutes without hiring an expensive lawyer to create them for you.
My most popular legal bundle has all three templates for one low price, and I have other great bundles for business owners too.
Listen to what Richard from the UK had to say about how he felt before and after he purchased 9 of my helpful legal templates.
Do things the right way and check out my legal bundles today.
Don't forget to join our Facebook community here for more FREE legal and business tips!
Related Posts to 20 Qualities of an Entrepreneur