As busy female business owners, we must maximize our limited time.
I'm constantly looking for ways to enhance my career (both as a lawyer and a female entrepreneur) and increase my personal and professional growth!
One of the easiest ways to do that is by reading inspiring books for female entrepreneurs.
I love books for female entrepreneurs because reading is one of the easiest ways to learn while working on your business dreams and goals.
The best advice I ever received from a successful female entrepreneur was to read incredible books to expand my knowledge and confidence as a female CEO.
Self-made millionaires have many powerful habits, and managing your time effectively is one of them.
I learned the importance of managing my time wisely when I started my blog in just seven days while working my full-time job.
Reading is one of the quickest ways to learn new skills, and if you're strapped for time, you can listen to a great audiobook.
Audiobooks make it easy to consume your favorite books while you workout, fold your laundry, wait at appointments, or commute to work.
That's why I created this list of books for female entrepreneurs, so you can sneak in some learning time and take your business to the next level.
These aren't just the best books for female CEOs; they're the business books every ambitious woman should read.
No matter where you are in your entrepreneurial journey, these book recommendations can help you break bad habits, learn the right way to run your business and inspire you to be the ultimate girl boss.
It's never too late to learn how you can be the best version of yourself, especially as a female entrepreneur.
13 Best Books for Female Entrepreneurs to Read Today
Whether you're just starting out or already have experience running successful businesses, the following books will help you shift your thinking to push past your comfort zone and experience business success.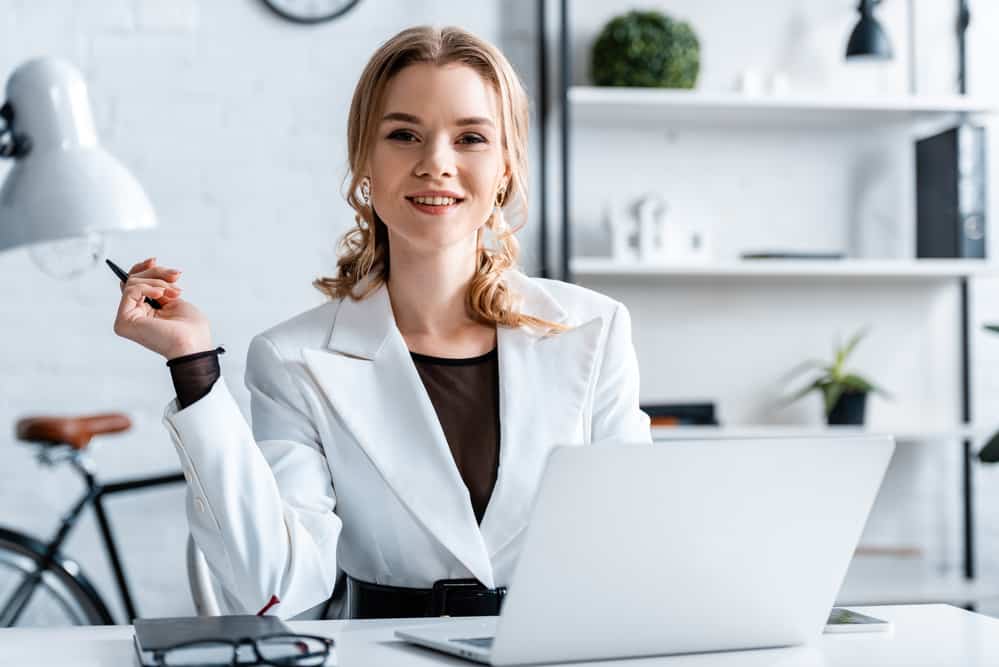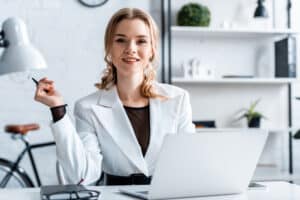 Barbara Corcoran is best known as the legendary Shark Tank star whose success in the business world is known worldwide. Her business journey is quite inspiring, and like many prominent entrepreneurs, her journey began with failure.
As Thomas Edison said, "I have not failed. I've just found 10,000 ways that won't work." #quotes #books
Barbara started her small business after quitting her job as a waitress to start a small real estate company in New York with a $1,000 loan from her boyfriend at the time. She made her way through 20 different jobs before starting her real estate business.
In Shark Tales, Barbara talks about her own experience and the unconventional ways she approaches business. Like Thomas Edison, she learned something from every single failure to grow her real estate office into a multi-billion-dollar company.
Corcoran will inspire you to make your own business a mini-empire, which is why I added her book to this list of the best business-focused books for female entrepreneurs.
This book is another one I've seen recommended everywhere, which is why it makes my list of best business books for female entrepreneurs.
Arianna Huffington is one of the most influential women globally, so it's no wonder this book is popular.
She is the CEO and founder of Thrive Global, a notable behavior change technology company, and the Huffington Post. Huffington has written 15 books, and Time Magazine even listed her as one of the world's most influential women.
She even landed on the Forbes Most Powerful Women list.
In Thrive, Arianna talks about her wake-up call for redefining success, a gash over her eye, and a broken cheekbone.
She went through an MRI, CT scan, and echocardiogram to find the medical problem that had to be behind her fatigue. And she found herself wondering, "Is this what success feels like?"
As business owners, we all relate to this standard picture of success: the woman who can do it all; juggle a family, kids, business, and more. Our unrelenting drive to achieve our entrepreneurial dreams can lead to burnout and illnesses caused by stress.
Improving our mental and physical health is critical, especially for people juggling multiple jobs and responsibilities.
Since our current view of success is slowly killing us, Arianna writes about redefining success, which includes fostering inner wisdom, intuition, and well-being.
She'll make you look at success differently and help you strive for a better version.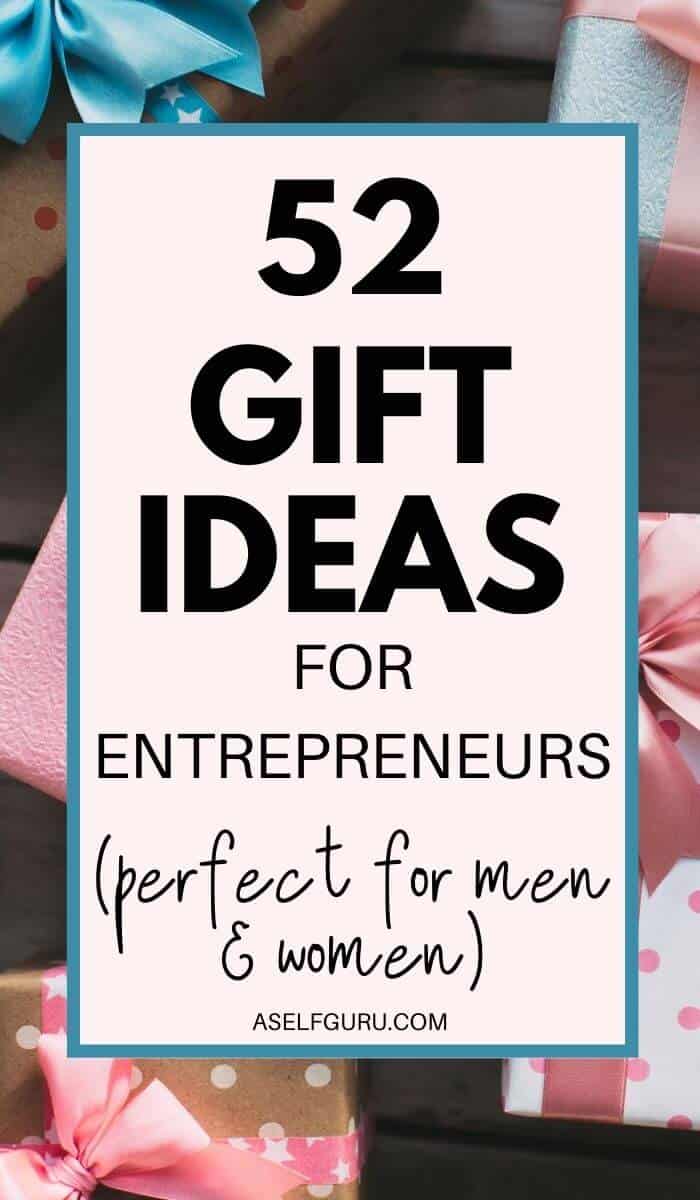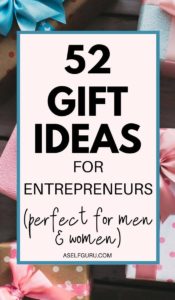 Girl on Fire is a brilliant book for female entrepreneurs because it discusses women helping each other succeed. In a world where people backstab others to climb to the top, this is a refreshing way to view success.
This book is a road map for any woman who wants to succeed by sharing how they've learned to improve to help other women succeed.
Unfortunately, I've seen too many successful people in the position to help new entrepreneurs, yet they are stingy with their advice. They hold it like a precious secret when it doesn't need to be that way.
This enlightening and motivating book will help you foster the right mindset. It will help you build self-confidence and banish jealousy to discover the real power of genuine connections. If everyone thought this way, the world would be a much better place.
Cara is also the author of the popular Girl Code: Unlocking the Secrets to Success, Sanity, and Happiness for the Female Entrepreneur.
Sophia Amoruso-Rachel did not have the best beginning in the world.
She went from a teenage hitchhiking dumpster diver who was flat-broke to a successful business owner and CEO of Girl Boss and Nasty Gal.
She's anything but the typical businesswoman and proves that outsiders like her can chart a unique path to great success, even if you drop out of school.
The path may not be straight and may be lined with plenty of naysayers, but women who feel like outsiders can experience tremendous success without being popular or going to college.
I love that she describes the key to success as listening to your gut to blaze your own trail, which can be a hard thing to do.
One of our best tools is our intuition and gut instinct. This book is filled with humor as Sophia talks about the ups and downs, her humble early years, and her rise from selling vintage clothing on eBay to becoming a stand-out success in online retail.
It's okay to break the rules sometimes, and that's why it's such a great book for female entrepreneurs.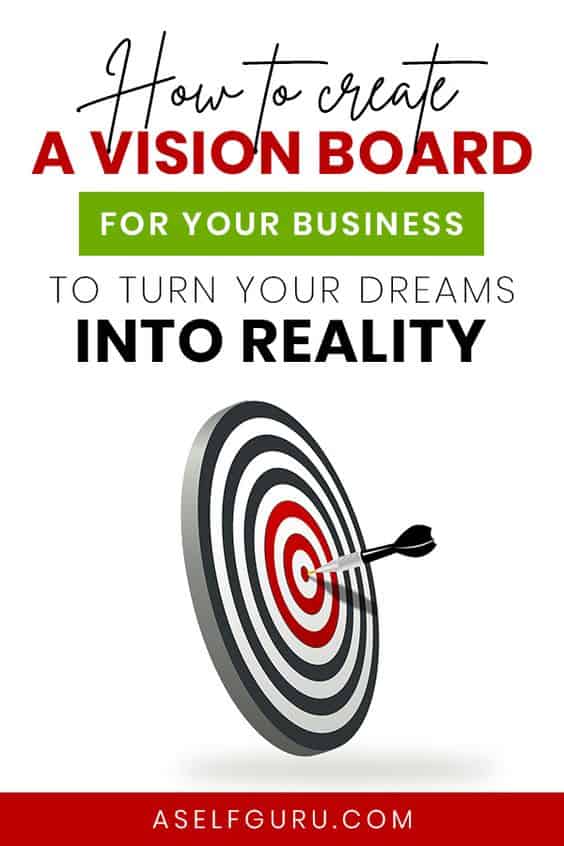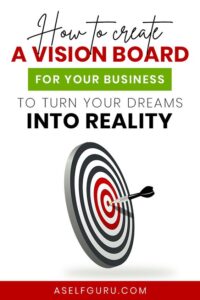 If you want a funny book for women entrepreneurs about changing your money mindset, these two books are for you. Sincero talks about being a starving writer with such humor; she'll have you laughing out loud.
Jen talks to you like a best friend giving you down-to-earth wisdom anyone can follow. If you're struggling to make more money in your business, then this book is a must for you.
And before you think these books are just like any old book on the law of attraction, they are not!
She gives you practical advice to identify the self-limiting behaviors and beliefs that prevent you from getting what you want. You Are a Badass is more about getting rid of self-doubt in general.
You're Are a Badass at Making Money focuses on those self-sabotaging thoughts and behaviors preventing you from making the money you deserve.
If you can make these changes in your personal life, you will see so many new shifts and opportunities in your professional life. It's amazing how small changes like simple mindset shifts can seriously change your whole trajectory.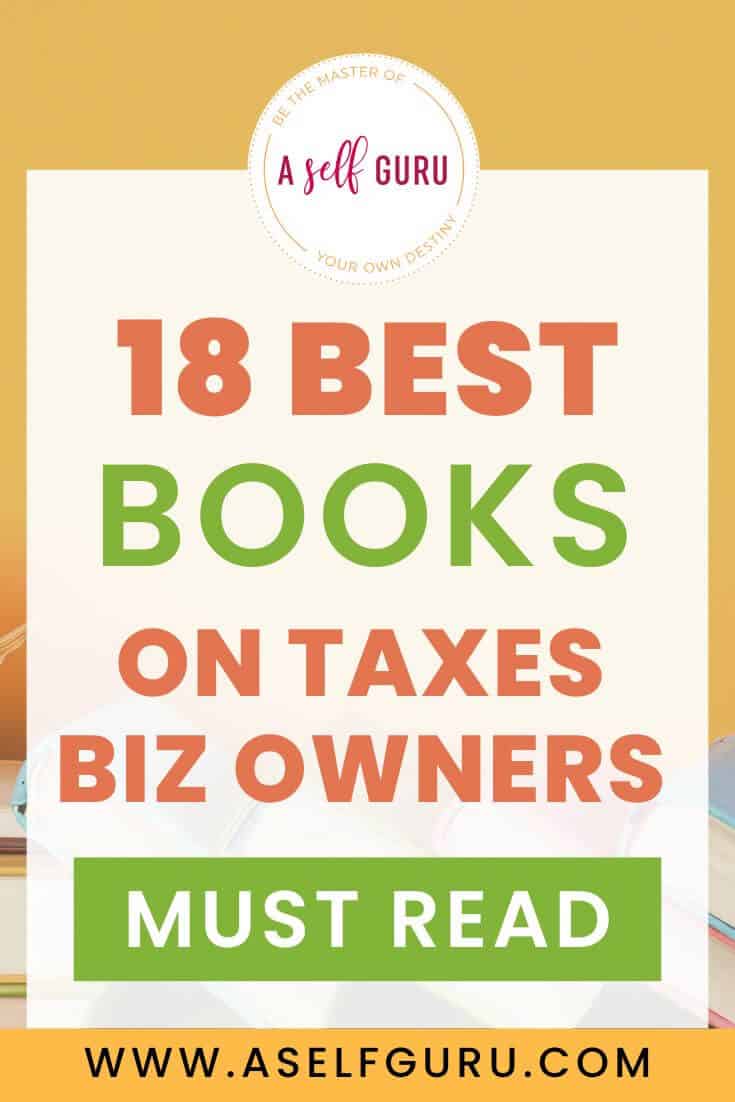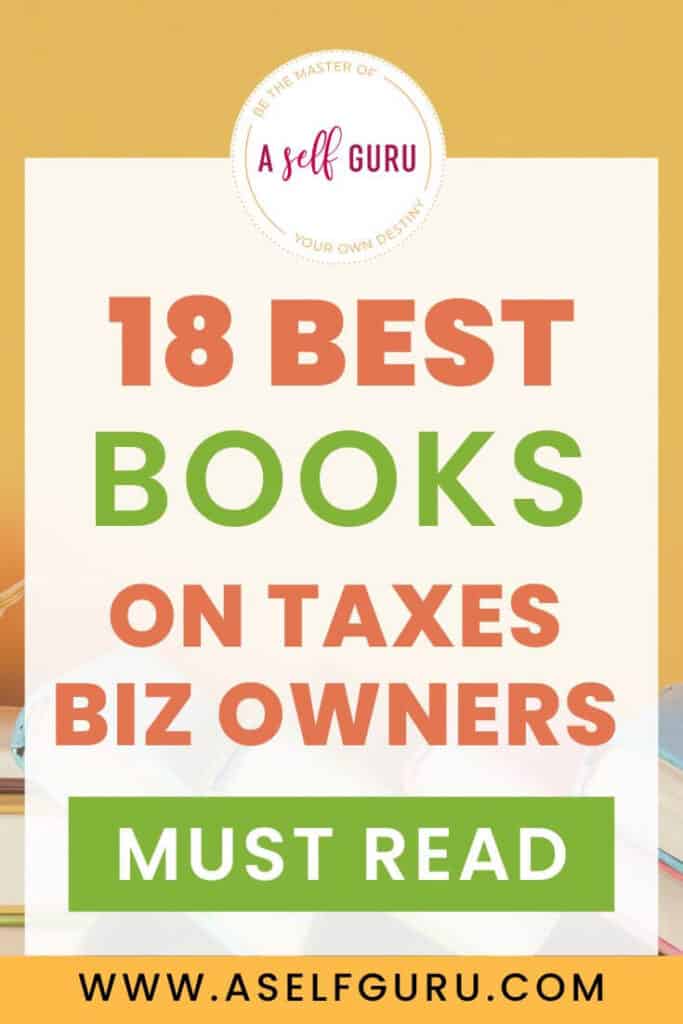 Any woman who has struggled to rise to success in a male-dominated field will definitely appreciate this book.
I know just what that feels like, as lawyers have traditionally been men. It isn't easy to prove that you're good enough to succeed in your field over and over again.
This is a fantastic book for female business owners and entrepreneurs because you'll learn how to create a career strategy that helps you break past the barriers to success so you can up your career to the next level.
The author of this book, Doyle-Morris, collected inspirational ideas and critical insights from women in leadership positions in the business world, including women at companies and organizations such as Barclays and the University of Cambridge, to help you learn from their professional and personal experiences.
It's the right book for women at any career level who want to advance in the corporate world or start their own businesses. So, add this to your must-read books for female entrepreneurs.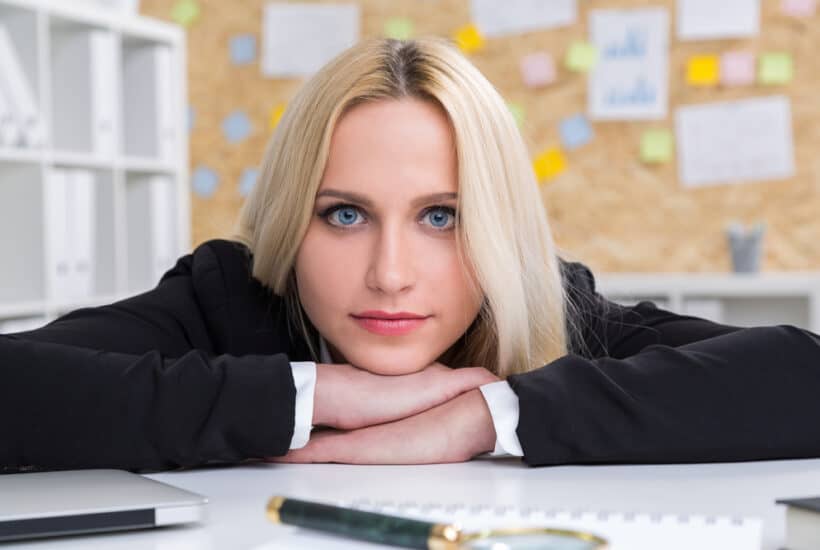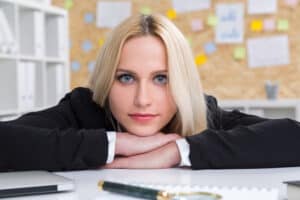 This newly revised edition of Nice Girls Don't Get the Corner Office was written by executive coach Lois P. Frankel, who reveals the sets of behaviors that women learn early on that sabotage their success as adults.
Frankel lists over 130 sets of behaviors you're most likely doing subconsciously, but that may be sabotaging your own opportunities for success.
Frankel also provides incredible coaching tips that you can easily incorporate into your business and social skills. You must stop making these "nice girl" mistakes like:
Multi-tasking – Just because you can do something well doesn't necessarily mean you should (now that's eye-opening).
Avoiding office politics – Because if you don't play the game, you certainly can't win.
Asking permission – Adults don't ask for approval; children do. You must be confident and direct.
Once you see some of these mistakes in writing, you'll have ah-ha moments about how they may be sabotaging your career. This book is a must-read if you want to be a successful woman entrepreneur.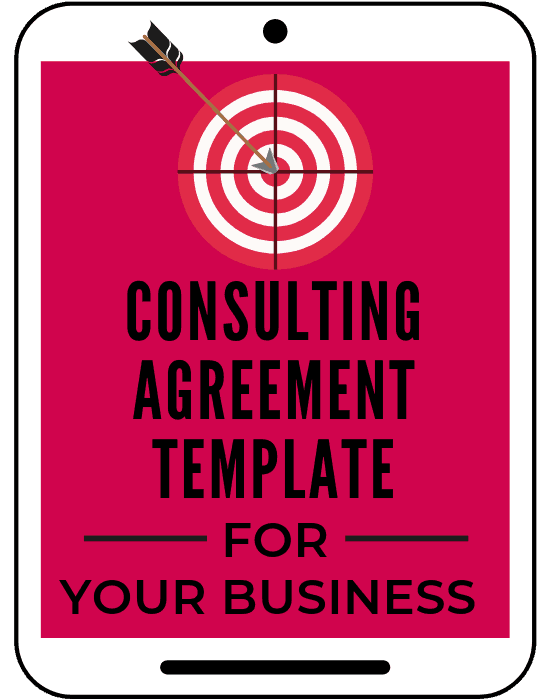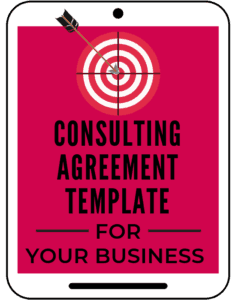 This book is a must-read book for goal-driven women business owners who want to convert and launch their side hustles into a successful startup or career or who want a better work-life balance.
Whether your business is full-time or part-time, every woman can channel their inner entrepreneurial spirit to live their best life.
Thanks to technology, we can work anywhere and design a work schedule that fits our lives. You don't have to sacrifice money to do it.
Gannon is showing working women how to diversify to advance in the modern world. We can all create more for ourselves. You no longer have to fit into a neat and tidy box or follow the status quo; you can do things your own way.
How inspirational, right? You can even work full-time while self-employed if you love your career and side hustle.
The title says it all. Imagine the hard work and self-confidence it'd take to turn $200 into a global success!
While Skaist-Levy and Nash-Taylor worked at an LA boutique, they bonded over their desire to find the perfect T-shirt.
So, they set up a shop in Gela's small, one-bedroom apartment and grew Juicy Couture into the brand we know today. Eventually, they sold their business to Liz Claiborne for a whopping $50 million.
In this book, the role models behind this company of women reveal the secrets to their success, including how they learned to trust their instincts and run a grow a multimillion-dollar company with no business degree.
They also share the funny missteps and lessons they learned along the way.
Harpers Bazaar interviewed the two women and asked them the most important thing they learned while building their brand. They gave this advice, "Trust your gut, drink the Kool-Aid, product is King, or shall we say, Queen, never take no for an answer, keep it fun."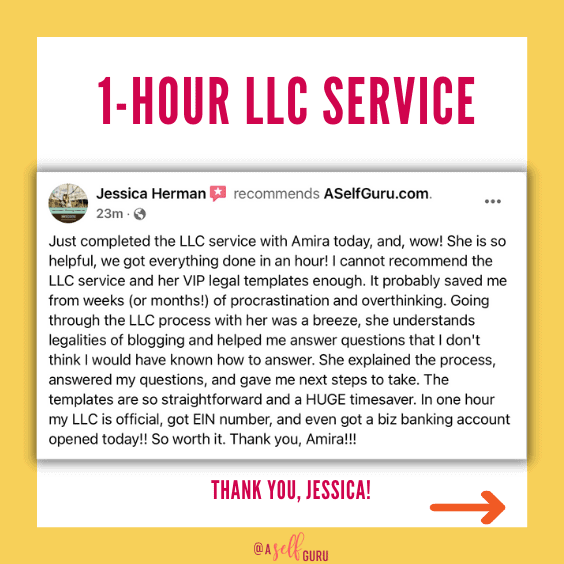 Knowing Your Value is the perfect book for female entrepreneurs because Brzezinski discusses why women are often overlooked and underpaid. This book was prompted by Mika's experience co-hosting the MSNBC Morning Joe show.
Mika interviewed prominent women from all over America in many industries on their experience breaking the glass ceiling in their fields. Some of the success stories she shares are Joy Behar, Sheryl Sandberg, Susie Essman, and Valerie Jarrett.
She also gets the answers to why women are paid less and the problems they may face in business from people like Jack Welch, Donald Trump, and Donny Deutsch.
This book is brutally honest and funny, and it provides practical tips and actionable advice about what women can do to bridge the gender wage gap and negotiate the pay they deserve.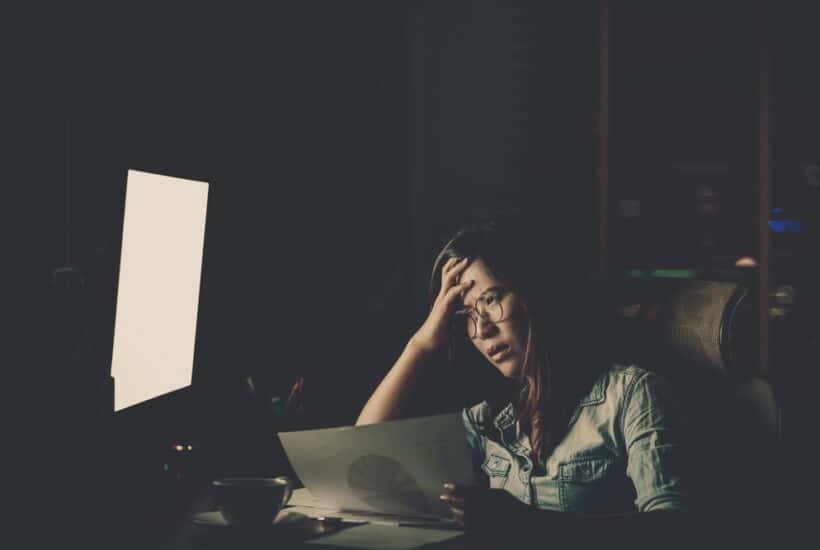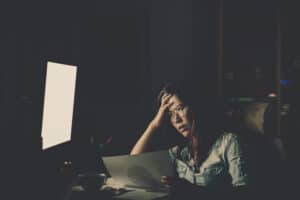 Elizabeth Less founded the Omega Institute, a wellness and spirituality retreat center. But even Forbes's Liz Elting explains this book is not just for New Agers.
The lessons Less learned were life-changing for her and many other women. In this book, she talks about her own experiences turning hurt and failure into a positive catalyst to change and growth to reach your full potential.
Lesser talks about using flexibility and openness to turn failures into transformations that make us better people.
In this book, she shares tales of inspiring people who suffered loss, yet rose to find their passion and purpose again.
These losses included divorce, the death of a loved one, the loss of a job, and more. Elizabeth talks about using some of our greatest psychological and spiritual traditions to break open and become who we are supposed to be.
We've all experienced some loss or defeat. This book is a perfect read to show you that you're not alone and can take any difficulties in your life and use them to spark meaningful personal growth.
There are few books with as much praise and whispered excitement as She Means Business, the first book by Carrie Green.
Green really pulls back the curtain to show just how much fear and vulnerability even the most successful small business owners carry.
No matter where you are on your entrepreneurial journey, we all carry our inadequacies and worries with us.
We're afraid we're not good enough or that we'll disappoint people. We're terrified we will fail and waste all the time and money we've poured into these businesses.
I love that Carrie is so open and honest about her experience, yet she doesn't stop there. Since she started her first online business at only 20 years old, Carrie is incredibly knowledgeable about online businesses.
Especially if you want to be a blogger or sell your products or services online, this book will help you get a handle on your branding, really get to know your customers, build a successful following on social media, and find a balance between your personal and professional life.
It's a perfect book on female entrepreneurship that you should read!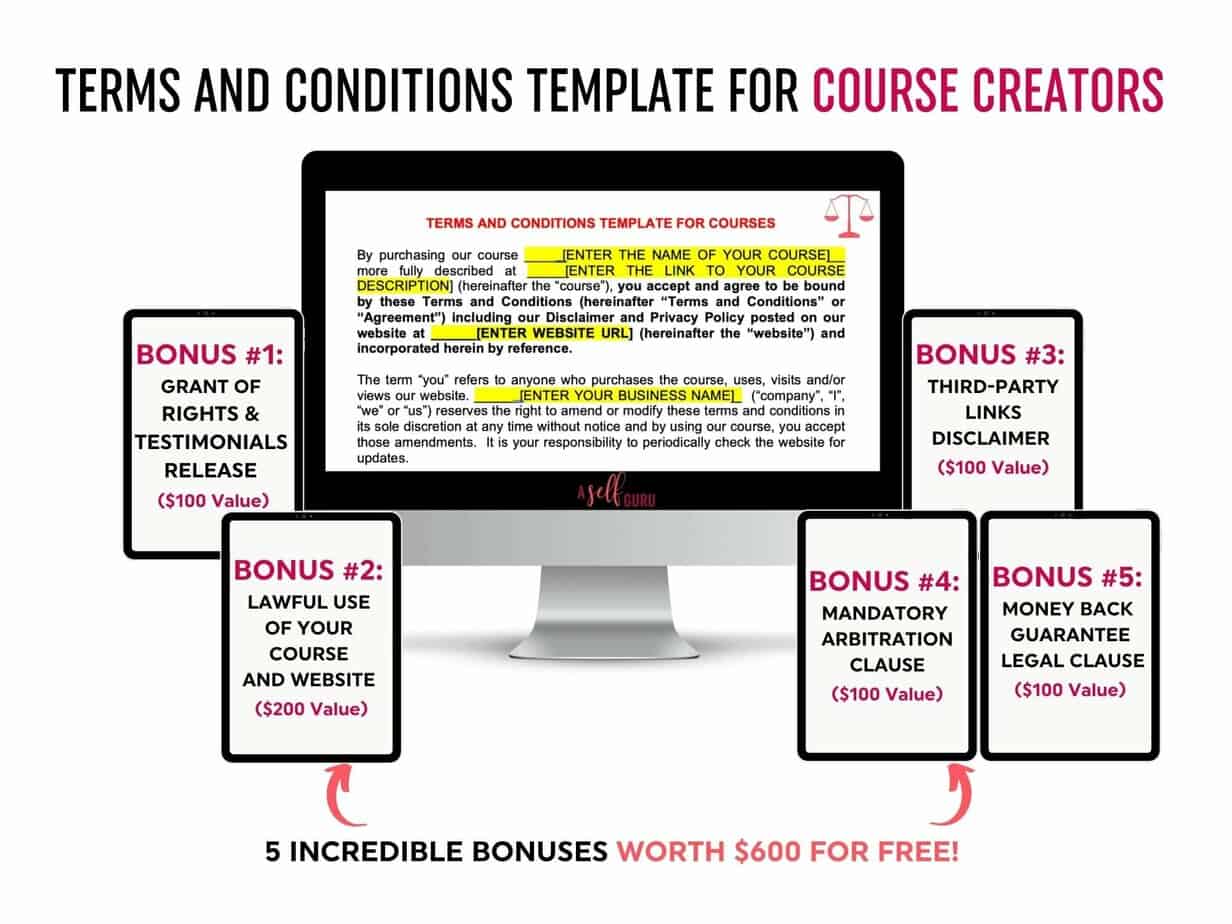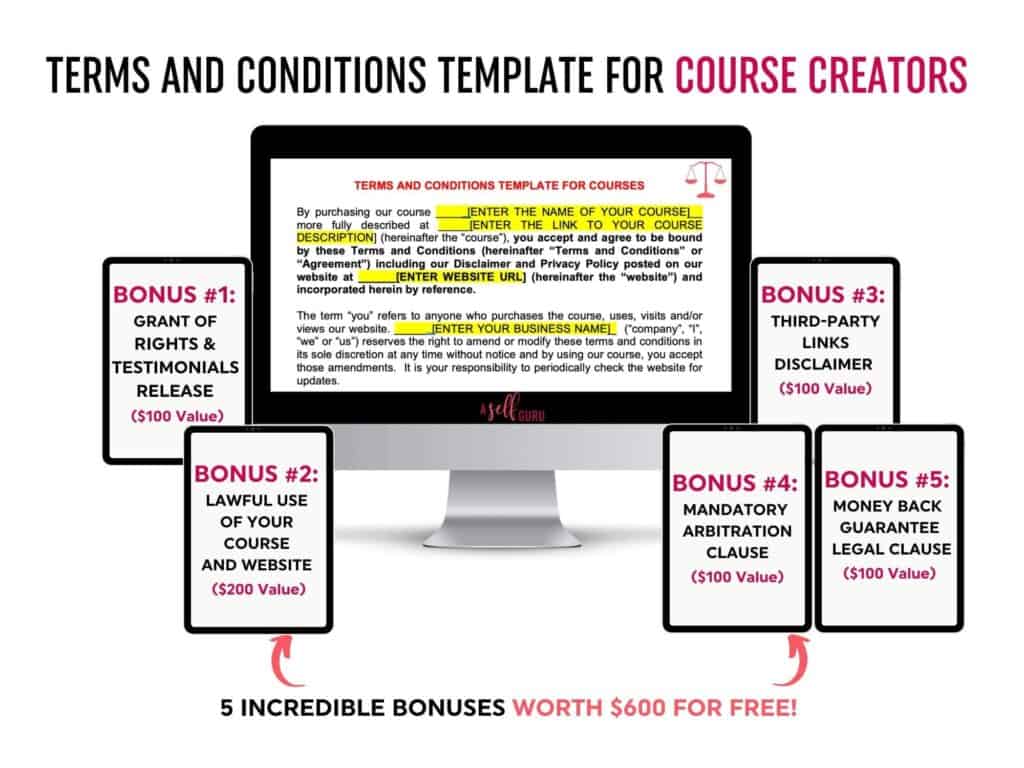 Best known for her memoir Eat, Pray, Love, Gilbert is a beacon for women who want to live outside of the box.
In Big Magic, she helps readers find the special, unique, wonderful things locked inside them. This quote says it all:
"The universe buries strange jewels deep within us all, then stands back to see if we can find them."
Especially if you are an entrepreneur in a creative field, this is one of the most inspiring books to help you unlock your inner creativity and wonder.

Even if you think you don't work in a "creative" field, you probably do! Part of the beauty of being a small business owner is imagining a different world.
We see products we want to create, programs that can help change peoples' lives, etc.
Being an entrepreneur is a creative, world-building endeavor. This book will give you a new perspective on what you're doing and how to imagine a life beyond your wildest imagination.
Final Thoughts – Books for Female Entrepreneurs
Now you know the list of the best books for female entrepreneurs!
Add some of these awesome books to your reading list and take the new ideas and tips these women leaders share to heart.
They will help you grow personally and become a strong female entrepreneur.
These books have helped me build a multiple six-figure business of my dreams, and I hope they inspire you too!
Whether you've had a business fail or you're simply having problems marketing and getting traffic to your blog, just know that you've got this. Women entrepreneurs can do anything they set their minds to. 
Do you want one on one help with your business?
I offer business coaching calls to help you with any legal and business questions you have. I can even perform a legal audit of your website and business to ensure that you protect your business from lawsuits and other scary legal problems.
Check out this video of several out of over 30,000 entrepreneurs I've helped with my templates and business coaching.
Are you running your online business and blogging legally? Check out my legal templates here to protect your online business.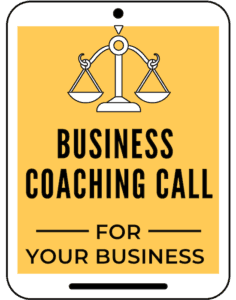 LET ME KNOW IN THE COMMENTS BELOW WHICH ONE OF THESE BOOKS for Female Entrepreneurs YOU'RE GOING TO READ FIRST.
Related Posts to Books for Female Entrepreneurs
Check out these blog posts for more business and blogging tips to make 6 and 7 figures from home: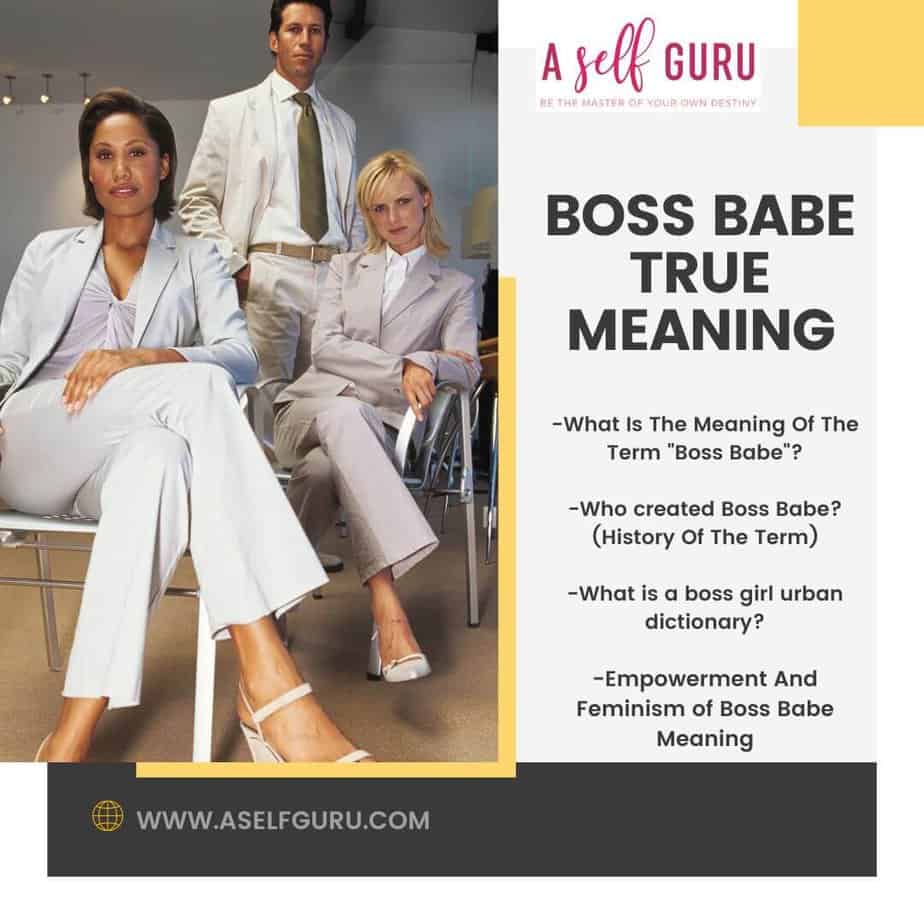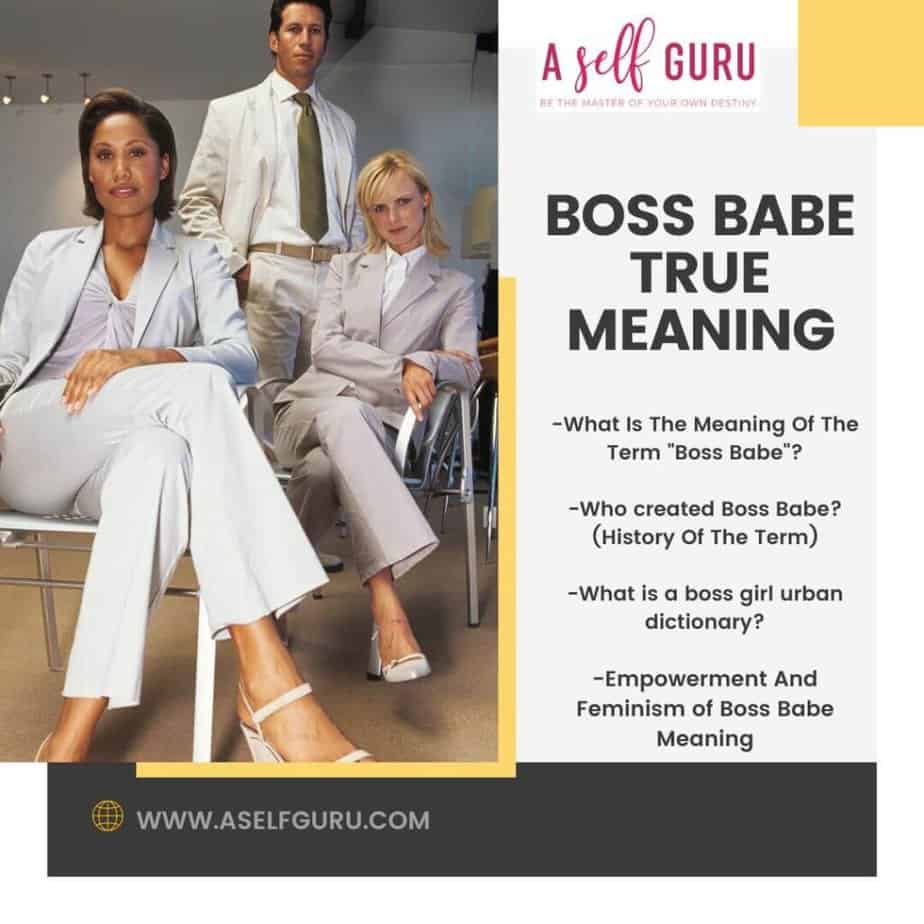 5 Awesome Freebies for Female Entrepreneurs
Visit this freebies page to get 5 awesome free business, blogging and legal tips!
Below are some more helpful blog posts, legal tips, tools and resources that you should check out next:
Outrank your competition and enhance your content creation
15 Expensive Legal Mistakes Entrepreneurs Make (and How to Avoid them)
What's an LLC and when to form one?
How to Legally Protect Your Book (with Proper Copyright Notice and Disclaimer Examples)
CPA Solution Membership to get all your tax and accounting questions answered!
Get The Simple SORT Handbook: The New Entrepreneur's Roadmap to Setup, Operate, Record and Tax Slay a Successful Business
AI writing tool to write blog posts 10x faster, create social media content, videos, and any kind of content to save time in business
This SEO tool to make sure your blog posts rank on the first page of Google 
MORE TOOLS TO GROW YOUR BUSINESS ONLINE