Have you started blogging recently?
Let me guess – you're probably wondering exactly how bloggers make money. Have you stepped on to the bandwagon after looking at it as an easy way to generate an income, but now you're feeling stuck? 
You're not alone. You see, no matter how appealing or productive your content is, you cannot make money blogging without devising a proper strategy for yourself. 
So, how do bloggers make money? Well, it's not that easy. 
You cannot expect to have cash pouring in right after you publish your first blog post.
You might not even start earning after posting a blog post for months. It's an absolute grind, but it's completely proven. You need persistence. 
However, if you find out exactly how bloggers make money and start applying the strategies to your blog, you can turn your blog into a successful endeavor too. It's the perfect side hustle as it allows you to work when you want and where you want. 
Keep reading for the ultimate guide for monetizing your blog. Before we get to the 7 different ways you can make money blogging, check out this video where I share the 4 ways I make money blogging.
7 Ways to Make Money From a Blog
Remember, no one can make money conjure up from nowhere. 
That's why, wherever you see a steady income generation, you should know that it takes a lot of hard work, consistency, a little luck, and most importantly persistence.
If you're starting your blog and wonder how beginner bloggers make money, here's a list of the most common ways to monetize your blog. 
1. Ad Networks
If you're wondering how long it takes to make money blogging, here's your answer. You'll have to create a good traffic flow on your blog and start placing ads using ad networks. This usually takes some time, as it usually takes a blog anywhere from a month to six months to generate organic traffic. 
There are two types of ad banners you can place alongside your content. 
CPC/PPC Ads

– Pay per click or cost per click ads pay you for every time a visitor clicks on their ad from your link. You can place these ads on your sidebar or even integrate them between blocks of content for more visibility. 

CPM Ads –

CPM or cost per 1000 impressions are the ones that pay you for the views you bring on their ad. Here, it doesn't matter whether the viewer clicks on the ad or not. However, you can only generate a substantial amount if you have lots of traffic on your page, as the rate is set for 1000 impressions. 
The primary way to start placing ads on your blog is through Google Adsense. But to sign up, you'll have to meet certain requirements including have these three legal pages on your blog. Google Adsense won't even approve or take your application seriously unless you have a proper Privacy Policy on your website, which is legally required. 
Learn more about blog legal pages and your other legal requirements here.
Once you're eligible and join the platform, Google will automatically choose relevant ads and place them on your page. 
Besides, if you have a hard time reaching the eligibility requirements for Adsense, you can go for other ad banner networks such as Infolinks and Media.net. 
These ads are usually high quality and will likely not ruin your user experience significantly. 
Nevertheless, there's a rise in the use of ad blockers these days, which might affect how much you earn from ad networks. Still, it's an excellent way for beginners to start. 
Once you've scaled up a bit, you can move up to ad networks like Monumetric or Ezoic where you need 10,000 monthly sessions and Mediavine where you need at least 50,000 monthly sessions.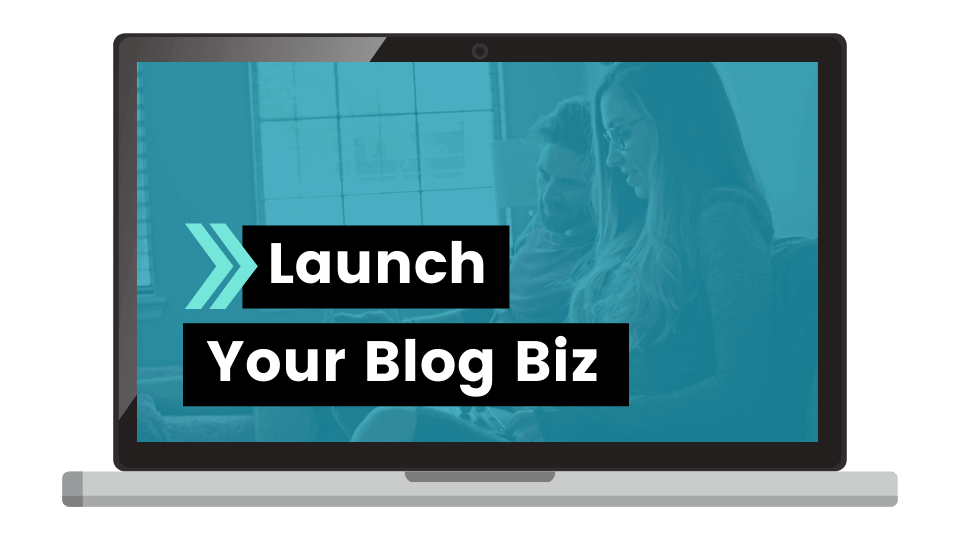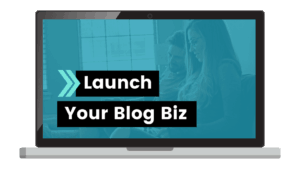 2. Affiliate Marketing
If you're new to this term, affiliate marketing is also a way to monetize your blog.
What makes it different from Google Adsense integration is that in affiliate marketing, you partner with certain brands and companies and recommend their products or services to your readers. 
Simply put, an affiliate is someone who promotes a company's products and they receive a commission for each sale.
Every time a reader lands on the advertiser's website and makes a purchase through your link, you'll earn a commission. 
You can choose an affiliate program according to your niche. Think about the content you're producing and what products your target audience might be interested in. 
For example, if you have a tech blog, your audience will want to buy stuff like gadgets and computer accessories. On the other hand, if your niche is parenting and childcare, your audience will be more likely to buy cribs, newborn accessories, etc. 
Once you've identified the kind of products you want to promote, you can start searching for brands that offer these products and whether they have an affiliate program. You can find affiliate programs from places like Amazon, FlexOffers and ShareASale. 
Apart from that, many popular stores and brands like BestBuy and Walmart have an affiliate program as well. This makes it easy for you to choose from a wide range of products and place links relevant to your content. 
You can do a simple search on Google and type in "___ affiliate program."
Based on the search results, you'll be able to see whether the company has a direct affiliate program or if their program is through a network such as ShareASale.
There's no limit to how much money you can make from a blog using affiliate marketing. As you start earning, you can add more plugins and tools to help you manage all of your affiliate links. 
If you want to take it one step further, you can start your own affiliate marketing program after you create your own products and services using this.
Then, you can have your own affiliates who promote your products and services for you.
Related Post:
If you're interested in starting your own affiliate program, read this post that I wrote. I tell you exactly how to start your program and the legal documents you must have in place.
Speaking of affiliate programs, I offer a generous affiliate program of my own because I want my easy to customize, professionally lawyer-written, and affordable legal templates to be available to everyone for their online business.
My affiliates get paid a very generous commission of 40% on all of my products that are available in the affiliate program.
You will make anywhere from $60 to $200 PER SALE!!!
Each month, I pay thousands in affiliate commissions as you can see below. Last year alone, I paid $80,000 to my affiliates!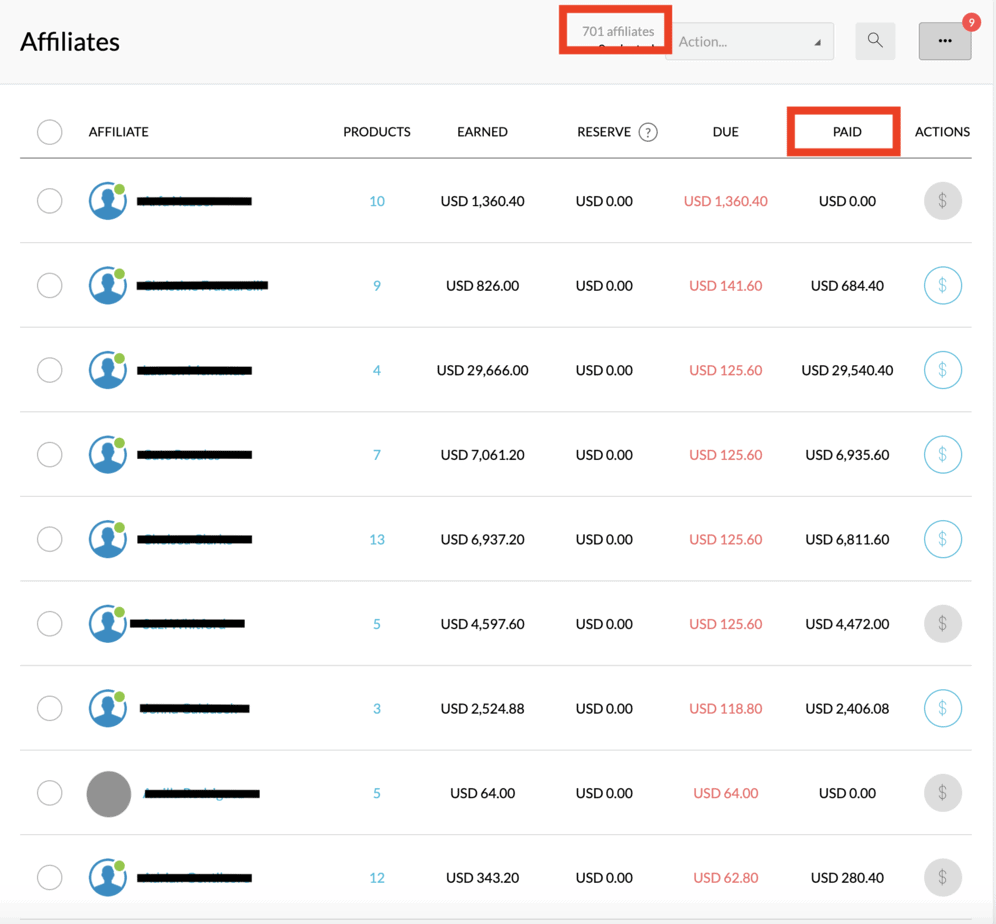 I would love for you to join so you can start making easy money too!
You can sign up right here. It's FREE to join and open to all entrepreneurs because my legal templates are needed no matter what kind of business you run online.
When done right, affiliate marketing is one of the most lucrative ways as to how bloggers make money.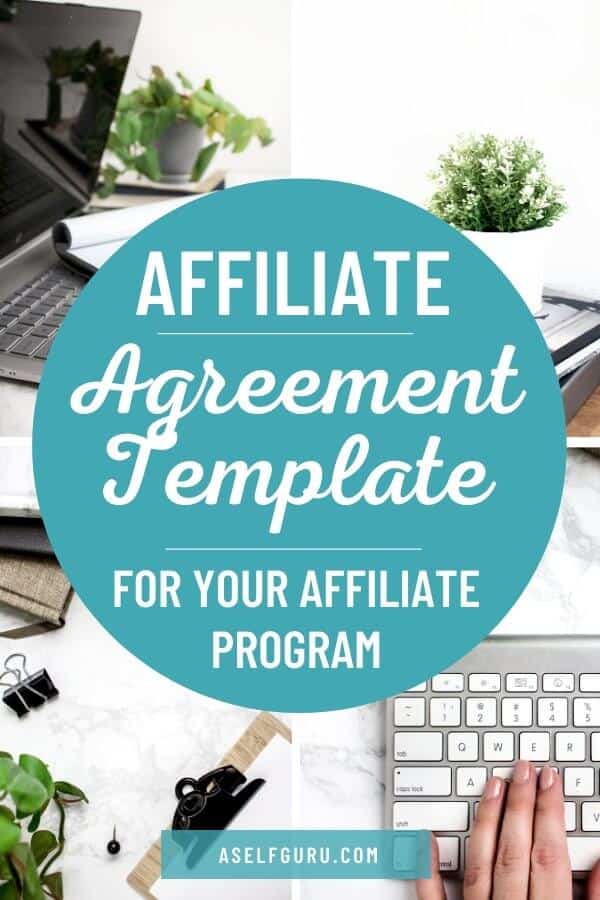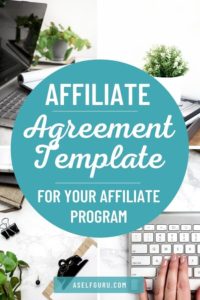 How to Make Money With Affiliate Marketing
If you are wondering how do I make money with affiliate marketing, then check out these top recommendations for you below:
There are many other great recommendations here and here are 50 blogging tools and resources to make six-figures from your blog.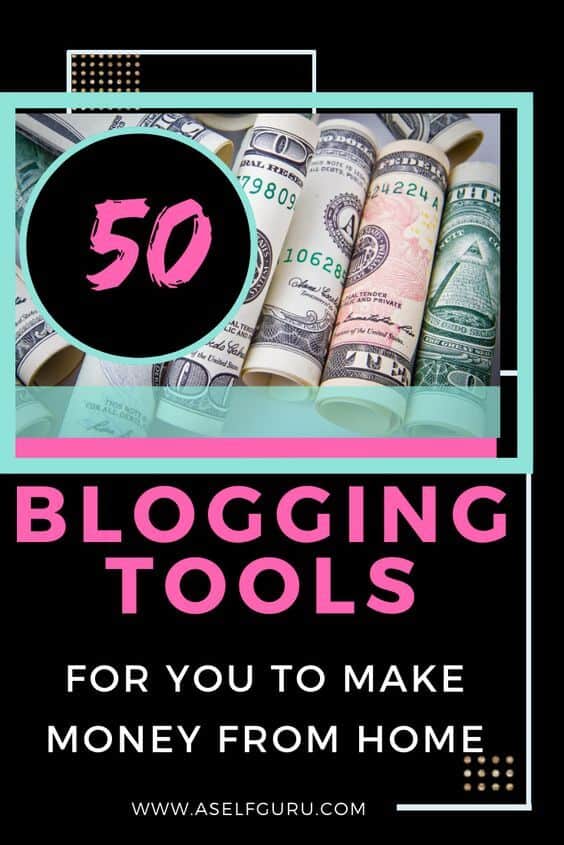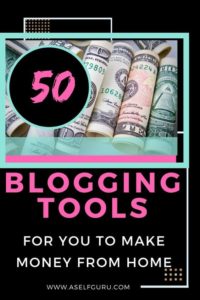 3. Create Sponsored Content
Apart from adding affiliate links and ads on your blog, you can go a step further and write sponsored content for companies. If you have the right amount of organic traffic, you can get companies to pay you to create content promoting their products, services, or brand. 
The best part is that you can use your creativity while promoting a sponsored brand. You can dedicate entire posts to them. Or, you can write about a related topic and highlight their product or service as a tried and tested option. 
This way, you can provide meaningful information to your users while making money yourself and benefit the brand simultaneously. Everyone wins. 
However, this endeavor requires that you have a trustworthy and credible image amongst your audience. They should trust your recommended products and use them. 
As you must have realized, there's a lot of responsibility involved here as well. You cannot endorse a crappy product because that will entirely demean your reputation. So make sure you partner with trustworthy brands that provide value to your readers. 
If you're only a beginner, you won't have sponsors flooding in with offers for you. In this case, you can start by searching for products and companies related to your niche. 
Then, approach them yourself to see if you can strike a profitable sponsorship deal. Sponsored content is a great way of how bloggers make money. 
After you land your first sponsorship, make sure to use this sponsored post contract with the brands to ensure timely payment and avoid other legal issues.
Learn how these bloggers make $10,000 to $20,000 a month with sponsored partnerships!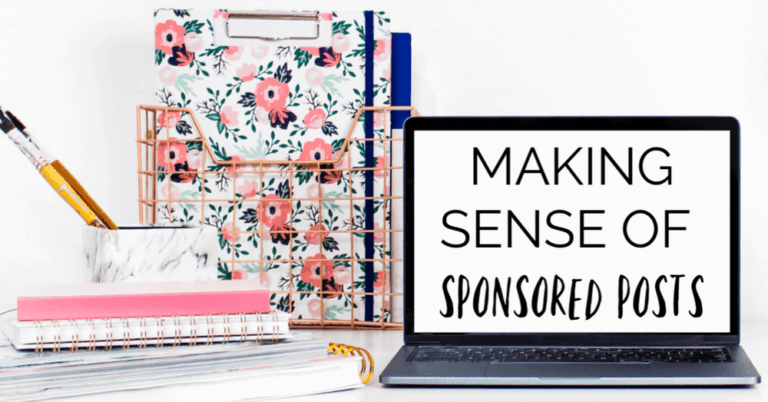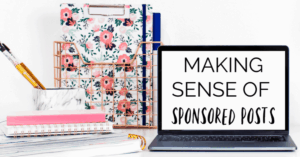 4. Use Your Blog as Lead Generation for Your Business
Another way to make money through your blog is by marketing your own business or services. Think of your account as a content marketing tool and bring visitors to your business website. You could sell anything from hand-made products to your artwork or graphic design projects.
For example, if you post content related to calligraphy and lettering, you can sell customized work to your visitors and earn from it. 
This is a great idea even if you have an existing business. To make money marketing your business, you'll have to design your content in a way that attracts people towards your products. 
If you already own a tech repairing business, you can provide tutorials and guidelines for conducting minor repairs at home, and sell the tools you use to complete your tasks. 
The possibilities are endless when it comes to using your blog to market your services. 
Here are 5 easy ways to target your niche market and make money in your sleep through these email marketing secrets.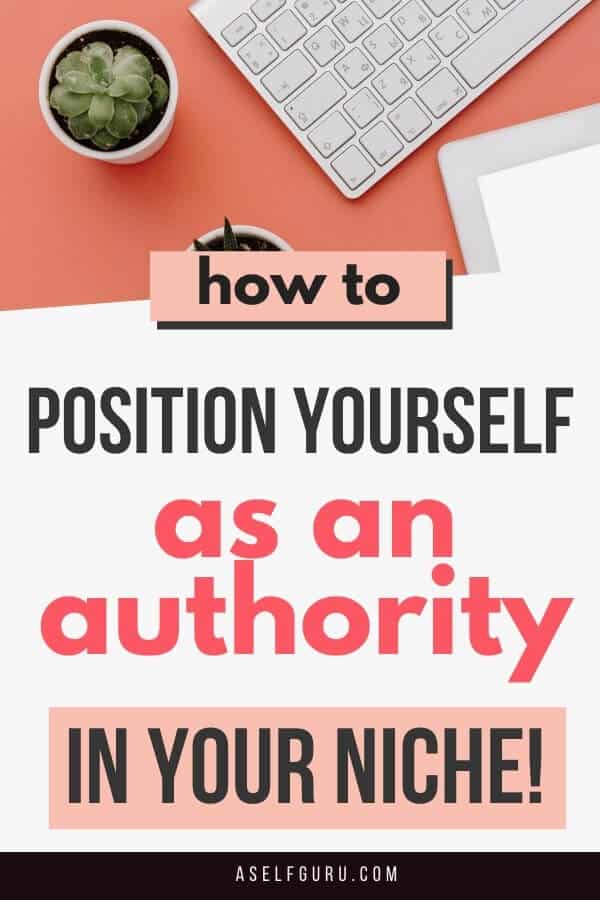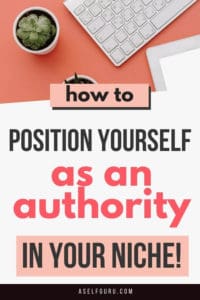 5. Sell Digital Products
If you're not a business owner, but you're an expert in your niche who can provide valuable information and resources to users, you can sell digital products on your blog. 
For this, you cannot start immediately after you create a blog. You'll have to identify your audience's needs to see what kind of digital product fulfills their needs. It can be anything from a podcast, image, theme, eBooks, or even online courses or workshops. 
You can create a membership program on your website. Then, charge users for premium content if you see a demand for your content.
For example, you can give access to your articles through the free version. But, set a price for other supporting resources like downloads, videos, and audio versions, etc. 
You can also host a paid live session or webinar for your users. Unlike videos and other resources, live webinars offer more value and hands-on interaction with your users. 
Side Note from Amira:
Selling digital products is definitely one of my favorite ways of monetizing my blog. If you want to create your own product then this is what you need to get started.
Read my detailed review of the course I used to create my own digital products that now make me $50,000 a month.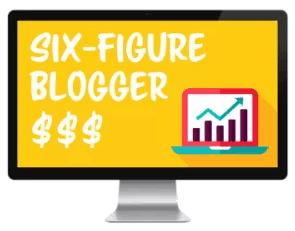 I sell all kinds of legal templates on my blog for other bloggers and small business owners. I'm a business lawyer by day and this blog is my side hustle.
I've helped over 10,000 other bloggers and online business owners protect their businesses legally through my affordable legal products and services.
You can check out my legal store here!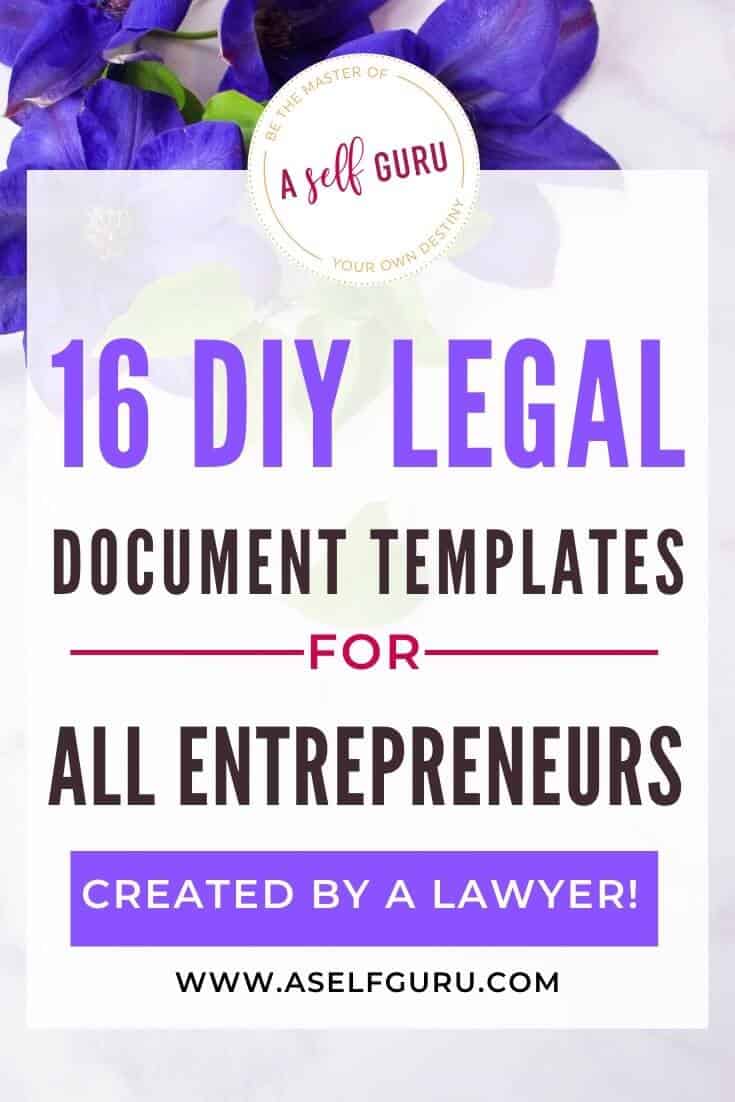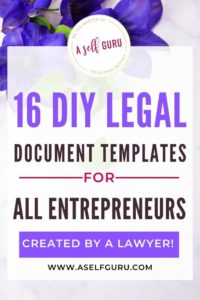 6. Membership Site
Membership sites are a great way to connect directly with your audience and continually earn recurring revenue for your online business. The major downside with a membership program is that you need to continually provide value-add content.
Once you have hundreds of members, people will be constantly requesting areas for help and expertise. You can interact directly with your members by creating a private forum, chat, and group to ensure they get the best information directly from you. 
You can host live workshop sessions for members to convey a broader message and streamline your content. 
Memberships can be an easier "sell" than a digital course as you are usually offering a low upfront monthly rate.
Usually, it's around $29-$50 per month to join. If you have amazing content, you could end up with customers for life. Without it, you'll have a high cancellation and return rate of your members. 
Membership blogs are a great way to monetize your site.
Start with a goal of 100 members paying $29 per month. That equates to $2,900 of monthly recurring revenue. 
Then, move to 1,000 members, which would equate to $29,000 of monthly recurring revenue! 
You can host your membership site here in Kartra to get started. You can even create your sales pages, your own affiliate program, and much more!
Learn more about Kartra's features and capabilities in this post.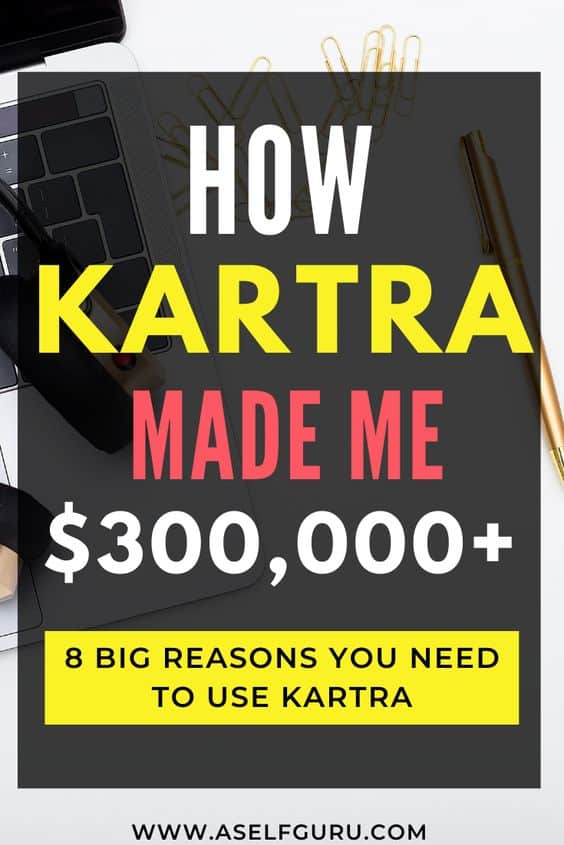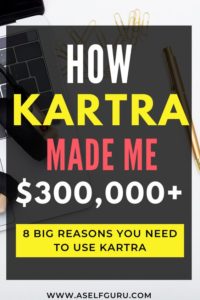 7. Sell Physical Products
This may sound counterintuitive as bloggers generally create content to help people (i.e., digital assets). But, there are certain niches where selling physical products (like t-shirts, cups, board games, etc.) can be lucrative. 
It really comes down to the crux of blogging. Determine what your audience wants.
A good example is a person who reviews gardening products. They build an audience full of people that love gardening. You could create a specific garden piece of equipment that they can purchase directly from you.
If you have a loyal following, you can sell or give away brand apparel. It's a bit of a lower conversion sale, albeit still an option for bloggers to grow their brand image.  
Conclusion – How Bloggers Make Money
You just found out the 7 different ways of how bloggers make money. You don't have to try ALL of them right away! Pick 2-3 different ways you want to monetize your blog and then grow it further.
The most important aspect while making a living through blogging is to maintain the quality of your content. If your content isn't helpful or doesn't fulfill a need, it will be much harder to earn meaningful income from it. 
We know what you're thinking. You may work hard to produce meaningful content, but don't get enough traffic on your website.
In this case, take some time to learn about SEO and Pinterest.
If you're not too familiar with Pinterest, it's an easy way to drive traffic to your blog. You get more immediate results with Pinterest than you do with SEO.
Of course, you have to make sure that you're implementing the proper strategies to see results.
Here's a blog post I wrote that's entirely dedicated to Pinterest. You should also invest in these easy Pinterest templates to make your life easy!
SEO, or search engine optimization, is the holy grail for driving traffic to your site. I highly recommend learning SEO as soon as possible because it can take up to six months to see results from it.
If you're feeling a little confused about SEO or you want to learn more about it, here are some blog posts dedicated entirely to the subject:
Also, take advantage of this free masterclass to find out the SEO mistakes you are making! I know it was an eye-opening experience for me.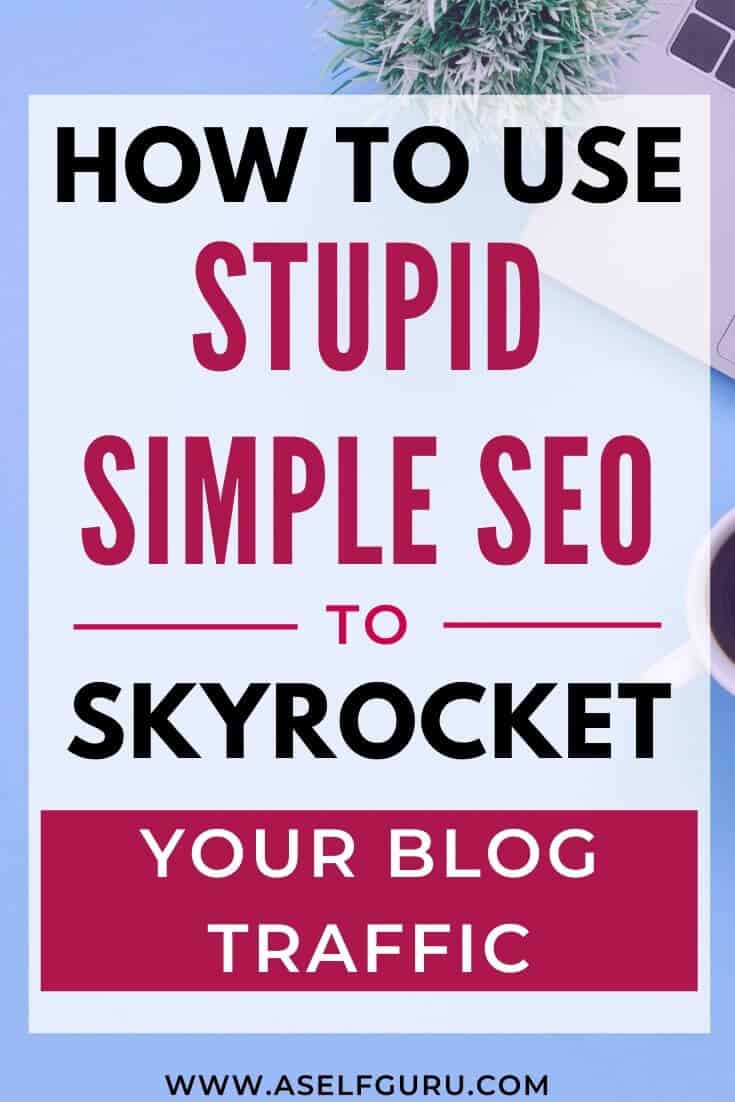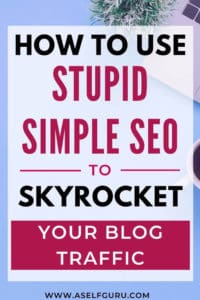 In addition, you should also look into these awesome SEO books and resources that really helped me understand SEO quickly:
How most bloggers make money is through consistency and by producing content that they love.
Most of the popular blogs you see today had to go through this grueling phase before making money. If you remain consistent, in the end, it's all worth it. Blogging remains one of the best online jobs out there.
Related Posts on How Bloggers Make Money
Here are some more blog posts showing you how this blog makes multiple six-figures as my side hustle:
Are you a blogger? Do you have more tips to add about how bloggers make money? Let me know in the comments below!
Author Bio: Financial Wolves is a blog focused on helping you make more money to achieve financial freedom. After repaying student loans, Kyle shifted his focus to make more money from side hustles, real estate, freelancing, and the online economy. Follow us on Pinterest, YouTube, Twitter, and Facebook.