SEO tips are essential for making money blogging and increasing traffic to your website from search engines.
I wish I knew that when I started blogging.
I made the mistake of not learning SEO right away when I started my blog and later paid the price of going back and optimizing all my published blog posts for SEO.
I could have saved a lot of hard work, and time and made more money if I had focused on SEO at the beginning of my blogging journey.
But at the time, I didn't know much about SEO and I didn't know about Debbie's books either, so I only focused on these Pinterest tips for driving traffic to my blog.
While Pinterest is great for increasing page views and getting organic traffic, it does change its algorithm frequently and your traffic goes up and down all the time.
So it's not enough to just focus on Pinterest.
You have to diversify your blog traffic sources and the sooner you start focusing on SEO, the better your articles will rank on Google!
I use this tool to help my articles rank on the first page of Google. It's the best investment.
More traffic to your website means more subscribers and sales.
Now that I have learned SEO, I make anywhere from $35,000 to $44,000 a month blogging because of that.
The good news is that SEO is not that difficult if you learn it and avoid the common SEO mistakes below.
Debbie Gartner's SEO Tips to Make $20,000 a Month Blogging: Easy On Page SEO and Easy Backlinks for SEO
I interviewed Debbie to learn about the secret SEO tips she uses to make $20,000 a month. So let's get started!
1. Debbie, can you tell us about yourself and your business?
I'm known locally and online as The Flooring Girl, and you can find my blog at TheFlooringGirl.com.  I blog about flooring, painting and home décor (as they are interrelated).
This is my main business and has been generating $20,000+ in profit per month.
I also occasionally do some flooring and design consults (usually in people's homes, occasionally on the phone) and make some additional income for that as well.
And, I have a 2nd blog called HealthySavvyAndWise.com where I provide some blogging tips.  I really haven't had much time to dedicate to that, but the blog generates a few hundred dollars a month.
2. What inspired you to start your business? 
I originally started my blog in 2011 as a marketing vehicle for my local flooring store.  The name came from one of my customer's kids.  I had a shop at home flooring business and the kids yelled, "Mom, Dad. It's The Flooring Girl." And, that's how I got the name.
After I started the blog, all of my customers and business referral partners called me The Flooring Girl, and from there, I started to brand myself that way, and everything just grew.
I was not monetizing when I started the blog. I didn't even know it was possible until years later. I started to monetize 3 years and 3 months ago.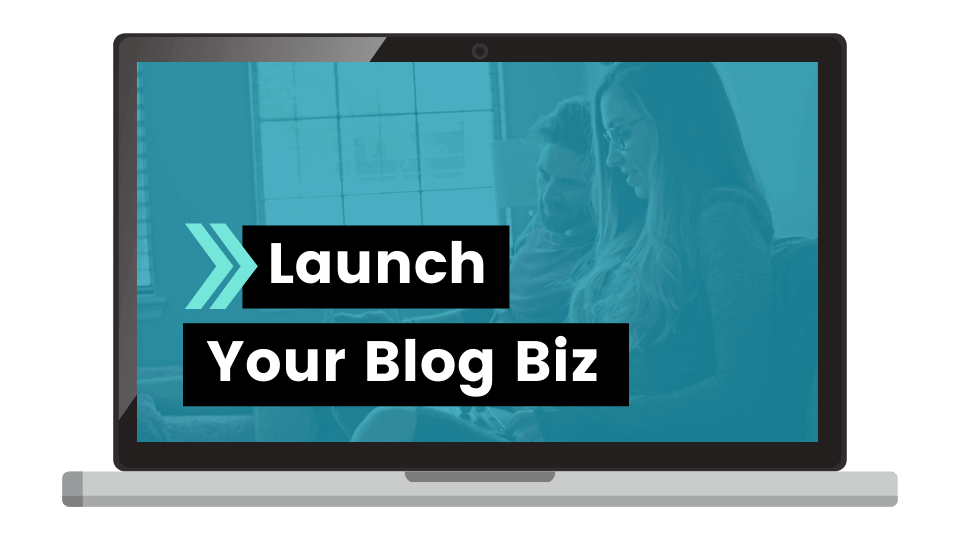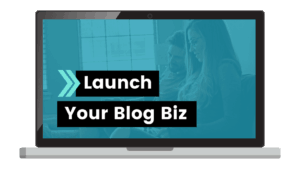 3. What do you love the most about being an entrepreneur and what frustrates you?
I love being my own boss and having the ability to work from home (or a coffee shop) and set my own hours.  I love that I have the ability and talent to drive my income.  I love that I can scale my business and drive passive income, so I'm not trading time for money. And, I love that I can keep learning and growing.
What frustrates me?  Well, I guess no health care (but I pay for health care insurance and can afford it).  And, it was really hard and time-consuming at the beginning, especially the first year.


4. Do you work full-time on your business? How many hours per week do you work and what does your typical day look like?
Yes, I'm now full time on it. During the first 2 years or so, I had 2 part-time jobs as I live in a high cost of living area and had a lot of debt to pay off.  Now, I would guess that I work around 40 hours a week.
There is no typical day for me.  Now, I try to work on 1 key project a month to grow my blog (e.g. email, website redesign, a course, an ebook, printables, SEO optimization on my existing articles, etc) and then work on different tasks in each day to get there.
I also try to occasionally write some blog posts and create some pins.  At this point, I'm often only doing 1 blog post a month (because they are SEO optimized and I usually get 550,000-600,000 pageviews a month).
5.  How did you start helping bloggers with SEO Tips? Tell us about your journey.
I started to learn SEO back in 2010.  Years later, I helped teach some other people locally one on one.  Then back in April 2018, I helped a couple of bloggers on the phone and word got out.  I taught more and more bloggers SEO tips (maybe 100?).  My calendar was booked out for 3 months.
They suggested that I create an ebook, and hence my first ebook(Easy on Page SEO) was launched end of 2018.  2 months later, I created the 2nd SEO ebook(Easy Backlinks for SEO) since the first one was so popular. Then, they both became even more popular.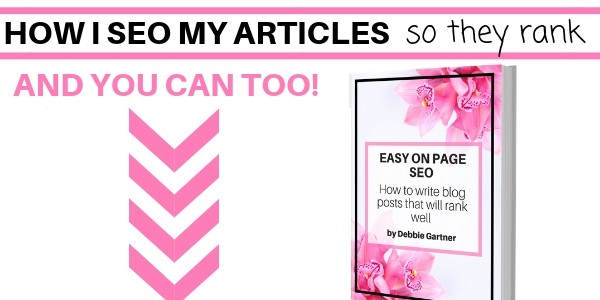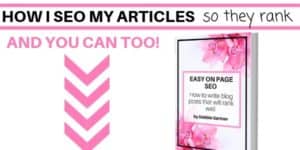 6. I see that you have helped tons of bloggers including me with your SEO books – Easy on-page SEO and Easy Backlinks for SEO, can you tell us more about them?
Yes, I've sold around 3,000 copies, which is still hard for me to believe.
Easy On Page SEO book
Easy On-Page SEO is all about how to optimize your articles for SEO and readers.
It's basically everything you need to know about On-Page SEO. It shows you how to outline your article, use your keywords, site speed and everything related to the blog post.
It includes a printable 12 step checklist for every post and the 9 steps to take right after you publish to get your article indexed and ranked faster.
Easy Backlinks for SEO
Easy Backlinks for SEO is all about how to build Backlinks and trust authority so your articles will do better.
Many newer bloggers don't realize that On-Page SEO is about 50% driven by the blog post and site experience, but the other 50% is driven by backlinks.
If you want to do well, you need BOTH. In this ebook, I share 31+ places and ways to get easy backlinks, as well as more advanced methods you can use as you grow and become more advanced.
If you wanted to save money, you can grab my discounted bundle of both ebooks here.
7. Can new, intermediate bloggers and advanced bloggers use your SEO ebooks?
Oh yes, absolutely.
They have been helpful from people who haven't started up to people that have blogged for 10 years and still didn't get SEO.
That being said, I think it works better for people once they been blogging for at least 1 month. And, I advise that newer bloggers get started with SEO by month 3 at the latest!
SEO is actually not that difficult…once you get it. It seems like bloggers think that it's harder than it really is. After these 2 ebooks, you should be able to conquer the world.
So many bloggers have told me they love my ebooks because they are easy to understand and they are so actionable…and they wish they had taken them at least 6 months sooner.
The sooner you learn SEO, the sooner you will be successful…in every blog post, you write after that. And, the less rework you will have to do.
On the other end of the spectrum is all of the more advanced bloggers that have been doing this 3 to 6+ years and I love hearing their feedback.
It's often sometimes something like, "All these years I've been struggling with this and now I finally get it." And, I've even had amazing feedback from a blogger that already know SEO very well. They learned valuable new SEO tips to take things to the next level.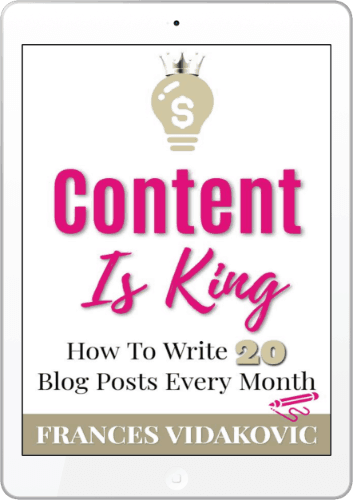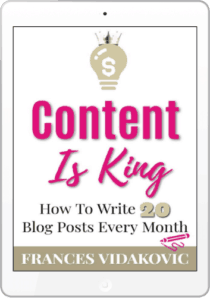 8. There are so many SEO tools and resources out there, but your Easy SEO Revamp Course is totally different from anything out there. Please tell us about it.
Yes, it's completely original. I show people how to use and leverage Google Search Console (a free tool).
I share my method for how I improve the rankings on my already existing articles, post by post and keyword by keyword.
I go over many ways beyond SEO to improve the monetization of the article (especially affiliate tips) so you can make more money on each post.
I also show students how to leverage their own data in Google Search Console to find new and unique content ideas that are customized for their own blog. This is a way to uncover those hidden gems that your competition hasn't written about and you are the only one who can see this data.
You can check out the course here.

9. I must admit that one of the beginner blogger mistakes I made was NOT focusing on SEO, can you tell us why SEO is SO important for any blog?
Yes, it's a very common mistake, especially because people think SEO is harder than it really is.
SEO traffic is much more valuable than social media traffic. Quite simply, it makes you much more money. It converts better on affiliate marketing, they are more likely to join your email list, more likely to buy your product, and stay on your site longer (for more ad revenue).
I estimated on my own site that every pageview from SEO generates 3x more than income than every pageview from Pinterest.
I earn a lot of affiliate marketing from Amazon (see How I make $7,000 a month on Amazon).
If my affiliates had higher commissions or if I was selling my own products, that ratio might be 5 to 1 or even 10 to 1.
In addition, once you get SEO going, it becomes much more passive and cumulative than Pinterest…and much more consistent. While it takes some time to get SEO traffic going, it ultimately less work than social media and much more profitable.
I typically get 550,000-600,000 pageviews a month and usually 60% of that is from SEO traffic and 40% from Pinterest.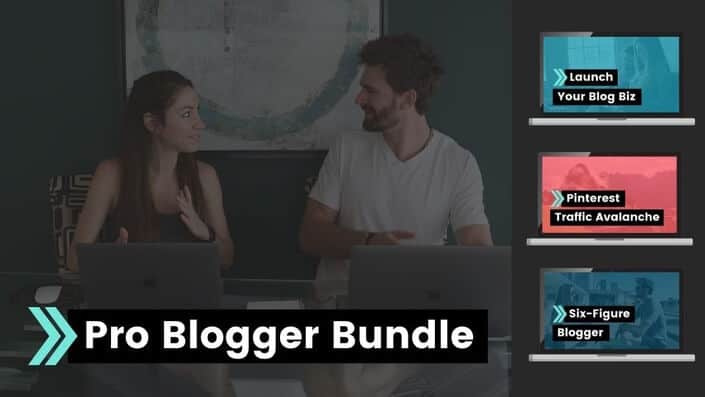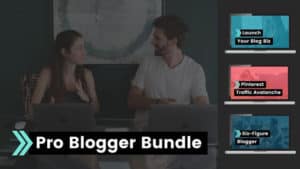 10. What are your top 3 SEO tips for bloggers? (Debbie's SEO Techniques)
I'll give you 4.
Start as soon as you can. Start by month 3 at the latest and know that Google pays attention to your site from Day 1, even if your SEO is poor. The sooner you start, the sooner your blog will do well and the less rework you'll have.
Do not rely on Yoast (or any other SEO tool). While it is a good guideline, it doesn't "give you SEO." (nor does Yoast Premium). It is simply a guideline. Getting green dots does not mean that you will rank well. It's just like a scale for dieting. It simply measures, but it does not cause you to lose weight. Instead, you just want to learn SEO (you can get started with my free SEO Course here).
You need to build backlinks. Many new bloggers either don't realize this or just don't know how to do it. I show you how to do it in my Easy Backlinks for SEO ebook
Site speed is super important and more important than most people realize. I also cover this in all of my SEO ebooks and my SEO Revamp Course.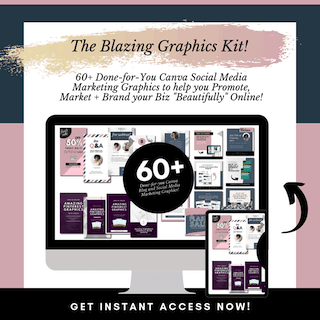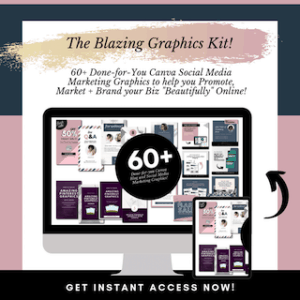 Related Video: 10 Things to Do Before Starting a Blog
Watch this video to learn the 10 most important things you should do before starting a blog (and subscribe to my YouTube channel)
11. What are the common SEO mistakes you see bloggers making?
Oh so many.
Not starting SEO soon enough and thinking that they use Yoast so they are therefore set for SEO.
Having dates in their URLs
Keyword stuffing…or the opposite…not even starting with a keyword or doing keyword research.
Not choosing a niche.
Not updating their posts.
Having a slow site. Use this plugin to speed up your website.
I could go on and on.
12. Going back to your online course, Easy SEO Revamp, I know it's not for beginners so when is a good time to sign up for this course?
The Easy SEO Revamp Course is meant for intermediates and advanced students but it's not one of those expensive courses that a lot of people won't benefit from.
I recommend that bloggers take Easy On-Page SEO and Easy Backlinks for SEO first because this course builds on both of those ebooks. And, often it is most impactful AFTER you already get SEO traffic to your site.


13. In addition to your Easy SEO Revamp course and SEO ebooks, do you offer any other products and/or services for bloggers?
Yes, I have an ebook called Google Analytics Easy as 1,2,3. It goes in-depth on how to read and interpret Google Analytics.
It tells you where to focus, as well as what to ignore. I also share common mistakes and misunderstandings that many bloggers have (e.g. bounce rate, time on page, session duration).
And, I have many SEO tips for more advanced bloggers. I show bloggers how to analyze 2 elements at a time (e.g. blog post by the source of traffic) and I include several custom reports, including the ability to track your Pinterest traffic by the hour (averaged over past 30 days) and your top post for SEO traffic.  And it's super affordable.
Grab your copy of this ebook here.

My Review of Easy On Page SEO – Final Thoughts on Debbie Gartner's SEO Tips to Make $20,000 a Month Blogging
Wow, right? What an insightful and informative interview! I really enjoyed interviewing Debbie and couldn't agree more with everything she said!
She's so right when she says, "once you get SEO going, it becomes much more passive and cumulative than Pinterest traffic…and much more consistent."
This was 1 of the big blogging lessons I learned after I made my first $10,000 and then to scale my online business where I'm making $35,000 to $44,000 a month, I had to invest in Debbie's SEO ebooks bundle, her course and tons of other valuable resources here.
After enrolling in her SEO Revamp Course and reading her ebooks, I learned a lot!
You will never write your blog posts the same way again because now you will finally understand SEO!
Honestly, as bloggers, if we are not optimizing our blog posts for SEO right away then we are wasting tons of valuable time that we will never get back!
SEO Knowledge I gained from Debbie's Easy on Page SEO Book (and Off-Page SEO)
I bought both Easy Page SEO and Easy Backlinks books.
The SEO knowledge I gained from Debbie Gartner's Easy on Page SEO Book is invaluable. I now understand how to create a website that is optimized for search engine visibility, and I have learned essential keyword research tips that help me greatly in targeting the right audience with my content.
Additionally, Debbie's ebooks have helped me gain an understanding of all the key elements of SEO, such as optimizing titles, headings and meta descriptions, as well as improving page and website speed. I have also learned how to implement Google analytics in order to better track my site performance.
What I loved about Debbie Gartner's SEO Books
Here's what I loved about her ebooks that you would too and this is going to not only increase traffic to your blog but also make you tons of money on autopilot as it does for me:
I use the template from her ebook to write my blog posts numerous times- it makes things so much easier!
The 9 step checklist after publishing your post is super helpful! It saves a lot of time
Her SEO strategies for ranking on Google are priceless
The common SEO mistakes to avoid!
31 ways to build backlinks and this has increased my domain authority quickly
All her products are so reasonably priced!
and more
Definitely check out her incredible ebooks bundle here to learn all her secrets and SEO tips to make money blogging.
If you are like me, then grab her SEO Revamp Course and learn the ins and out of Google Search Console to improve your rankings and increase your passive income!
Overall, I highly recommend Debbie Gartner's Easy on Page SEO Book to anyone who is looking to build a successful website with an optimized search engine presence. It is full of useful information and provides a great foundation for understanding the fundamentals of SEO.
If you are looking for a blog course to teach you in-depth SEO then I highly recommend this free SEO masterclass because it's great for Google search traffic and teaches you some new ways to reach your target audience and get a lot of traffic to your blog.
Remember blogging is not a get-rich-quick solution because in order to build a successful blog, SEO is the best way to drive organic traffic.
You can also use social media to help drive awareness and engagement with your content, but SEO is what will give you the greatest long-term success.
Start by optimizing your blog posts with long-tail keywords and basic SEO principles like writing meta descriptions, using proper headings tags, and having a good internal linking structure.
Additionally, use free tools, off-page SEO tactics like link-building and guest posting to further increase your blog's visibility in search engine results.
Finally, optimize for local searches to help draw attention from people searching for topics related to your blog in your area. With the right combination of on-page and off-page SEO strategies, you can increase organic traffic and make your blog a success.
Good SEO also involves monitoring your website's performance.
You can use tools like Google Search Console and Google Analytics to track your blog's search engine rankings and analyze the behaviors of visitors on your blog.
This way you can identify what works best for your blog in terms of content and optimize those pages for better results.
Additionally, you should also routinely audit your blog for technical SEO issues like broken links, duplicate content and other errors that can negatively impact your search engine rankings. Keeping up with SEO best practices will help ensure your blog stays competitive in the online space.
WANT MORE BLOGGING TIPS LIKE THESE? Join our Facebook group HERE to learn more + how to protect your online biz legally!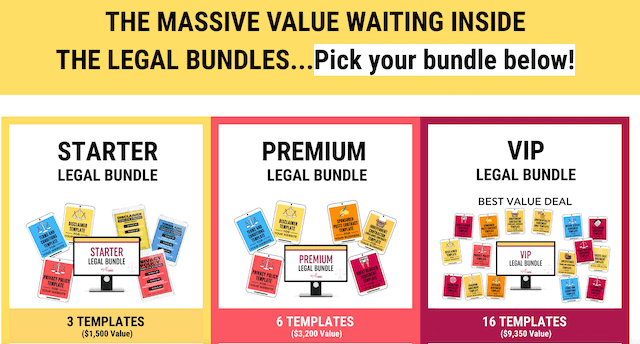 More SEO and Blogging Tools You Should Try
Below are other top blogging and SEO tools I personally use and recommend!
RELATED BLOG POSTS TO DEBBIE GARTNER'S EASY ON PAGE SEO AND BACKLINKS BOOK
You'll find my most helpful blog posts and videos on my legal tips page for more answers to your legal questions.
Here are some other helpful blog posts related to growing your blog and business to the next level.
About Debbie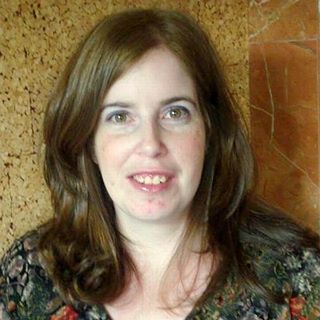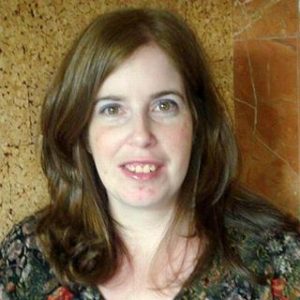 Debbie Gartner runs a successful home decor blog at TheFlooringGirl.com. She's been blogging since 2010 and has leveraged the power of SEO to get over 500,000 pageviews/month and strong affiliate sales to generate over $20,000 net profit a month.  She has leveraged her blog income to pay off more than $175,000 of debt.   She shares her income reports with her email list.