Every business needs legal documents! Without proper legal documents and legal contracts, you run the risk of getting sued, fined and having your business shut down for good!
Imagine working day and night, putting your blood, sweat, and tears building your dream business and then making one lethal legal mistake that leaves you financially and emotionally broken.
Not trying to scare you, only sharing the facts because as a business lawyer practicing for more than 9 years, I've seen too many lawsuits. I have represented thousands of entrepreneurs in court to know what kind of legal mistakes they make.
Find out if you are one of them –
Most of the legal mistakes I see could have been easily avoided with the right legal contract or right legal documents that included all the important legal jargon to protect yourself + your biz.
Why Legal Documents are so Important For Your Business
Most entrepreneurs assume they will never get into legal trouble until they do! And when they do, it's too late to fix the issue without paying thousands in lawyer fees and losing sleep.
I can give you tons of examples but I'll start with the one near and dear to my heart.
My dad.
When my dad started his business, he got sued for $90,000!!!
He had not even made that much money from his business yet he got sued for thousands of dollars, making us lose our sleep and appetite instantly!
Have you ever been sued? If you have then you know what I'm talking about.
If you haven't been sued then good, keep it that way!
So what's the best and most affordable way to protect your business from lawsuits as an entrepreneur?
Enter legal document templates! 
Not just any legal document templates you googled and found online but real authentic LAWYER written legal templates that you can –
trust
are comprehensive and
include all the legalese you need in a well-written legal document to protect you and your business.
and let's not forget, affordable 😉
It doesn't matter whether your business is online or offline. You know your business is not legally secure without proper legal documents in place.
I have helped over 50,000 entrepreneurs comply with the laws and sleep peacefully at night knowing their online business is legally protected with my super affordable legal templates and personalized services I offer here.
Every single legal template you see in my legal store here was created because someone like you reached out to me and requested it. That's right!
Before we get to the FAQ I get about which legal documents you need for business, watch this helpful video below that will answer lots of your legal questions within minutes (and subscribe to my YouTube channel please!)
Frequently Asked Questions about Legal Documents and How to Protect Your Business
As a lawyer, entrepreneurs ask me these questions all the time, which I will answer in this post and if you are a blogger then here are the 15 most important legal tips for you–
1. Amira, what's a guest blogger agreement, do I need it? (short answer, YES – read this post to find out why)
2. Do I need a sponsored posts contract with the brands I collaborate with? How do I make sure I get paid on time! or get paid at all? (short answer, YES. This post will explain everything you need to know about sponsored posts)
3. Is your Privacy Policy template GDPR and CCPA compliant? (YES, of course! I'm a lawyer, so it's my job to stay on top of the laws)
4. I helped someone as a freelancer but the client is not paying me now, what do I do? (btw, I've seen this issue like 1000 times now in my legal career. Read this post to learn how to avoid it!)
5. I've a business partner but I'm the only one stuck doing all the heavy lifting and how do I make sure the other partner performs his end of the bargain? (hint: you need this partnership agreement)
6.  I'm an interior designer, what kind of contract do I need to work with my clients? Any special disclaimers I need? (YES, you need my Interior Design Contract Bundle here)
7. How do I make sure my giveaways are legal? Do you have a template I can use? (YES, this post will show you how to make your giveaways LEGAL).
8. I've formed an LLC but my state doesn't require me to file an LLC Operating Agreement, do I still need this template? (short answer, YES and here's WHY)
9. How do I make sure I have the legal right to use someone's name, photo, and testimonial in my business marketing and promotions without getting into legal trouble? (hint: you need this Media Release Agreement)
10. I just created my new course and I'm having affiliates promote it – do I need an affiliate agreement with my affiliates to protect myself? (short answer, HELL YEAH! You need this Affiliate Agreement)
11. How do I make my website ADA compliant? (ADA stands for American's with Disabilities Act, and we all have to now ensure compliance with it! Don't worry, grab my ADA and WCAG Compliance legal bundle here to get everything you need!)
👉and the list goes on, my friends! I receive TONS of questions like this DAILY and these are just some of the common ones that I'll answer in more detail in this post.
😍👉To make things easier, I've put together this in-depth blog post that literally answers all these questions and walks you through 16 DIY high demand legal documents and contracts you need at different stages of your business to cover yourself legally!
These are 16 high-demand legal document templates that all entrepreneurs need for their business (whether you are blogger, coach, marketer, consultant, freelancer, or any other entrepreneur).
Watch this video where I go over these legal documents and also share the 13 costly legal mistakes you should avoid in your business:
So let's get started and find out about these legal document templates –
1. Privacy Policy Template For Your Website
Do you know that a Privacy Policy is legally required on your website? It's NOT an optional legal document.
A Privacy Policy is a legal document on your website that outlines how you collect and protect the personal information of your visitors.
It spells out what personal information you are collecting from the people who visit your site and how are you going to use that information. Sounds simple but it needs to cover tons of important legal provisions to be fully compliant with all the privacy laws.
Personal information could be anything like collecting email addresses to grow your email list via the freebies you offer such as here.
Examples of personal information collected from your website include:
Names
Email addresses
Billing and shipping addresses
Credit card numbers
Date of Birth
Phone numbers
Bank details
Social security numbers
Even if you are not collecting personal information from an opt-in form, you are still collecting some personal information through the use of ads, cookies, and Google analytics, which you are required to disclose in your Privacy Policy.
Watch this video to learn more about the three website policies you must have! (and please subscribe to my YT channel – thanks!)
Privacy Laws In and Outside of the U.S.
No matter what kind of business owner are you, whether you are a blogger, coach, consultant, marketer, or anyone else with a website, you must have a GDPR and CCPA compliant Privacy Policy on your website.
GDPR, CCPA, what are those?
These are laws that you need to comply with in addition to other state laws like CalOPPA, which apply to you if you collect personal information from California residents on your website.
General Data Protection Regulation (GDPR)
If you don't know, GDPR stands for General Data Protection Regulation. It is a law that requires you to protect the personal data and privacy information of anyone who visits your site from the European Union (EU) and it applies to you whether you are in or outside the EU.
Non-compliance with the GDPR results in some serious hefty fines of up to $20 million or 4% of the annual revenue from the prior year, whichever is greater.
Clearly, GDPR compliance is vital and one of the big ways to ensure compliance is by having a proper legal document like the Privacy Policy page on your website that clearly outlines how you comply with the regulation.
As if the GDPR wasn't enough to make your head hurt, you also need to comply with the CCPA.
Now what's the CCPA, you may ask?
California Consumer Privacy Act (CCPA)
CCPA is the new California law that stands for the California Consumer Privacy Act. This is a new law that gives special rights to California residents.
Like the GDPR, the CCPA is the first of consumer data privacy regulations at the state and even federal levels in the United States. More states are likely to follow the CCPA.
The CCPA applies to businesses that have one of the following-
annual gross revenue in excess of $25 million or
Alone or in combination, annually buys, receives for the business's commercial purposes, sells, or shares for commercial purposes, alone or in combination, the personal information of 50,000 or more consumers, households, or devices or
Derives 50 percent or more of its annual revenues from selling consumers' personal information
Most of us small business owners are exempt from the first and third requirements above.
But it's the second requirement of receiving personal information of 50,000 or more consumers seems to fall us within the purview of the CCPA.
Most lawyers are interpreting this condition – any information that identified a consumer or household of as few as 50,000 devices, individuals or households annually to subject us to the CCPA.
Since the CCPA went into effect this January 2020, it's too early to assess its true applicability but it's safe to presume that it applies to us. When it comes to the law, you must take a conservative approach. Better safe than sorry!
Under the CCPA, California residents have the right to be informed of the categories of the personal information that you collect from them, the sources of that data, the purpose of collecting that information and how and when that information is disclosed.
The CCPA also grants California residents the right to request detailed information about their personal information collected and they could also ask you to delete it.
You must know that violations of the CCPA are enforced by the California Attorney General, who can bring actions for civil penalties in the amount of $2,500 per violation or up to $7,500 per intentional violation! Also, the California residents themselves can also bring a private lawsuit against you.
So the penalties for non-compliance with the CCPA are BIG.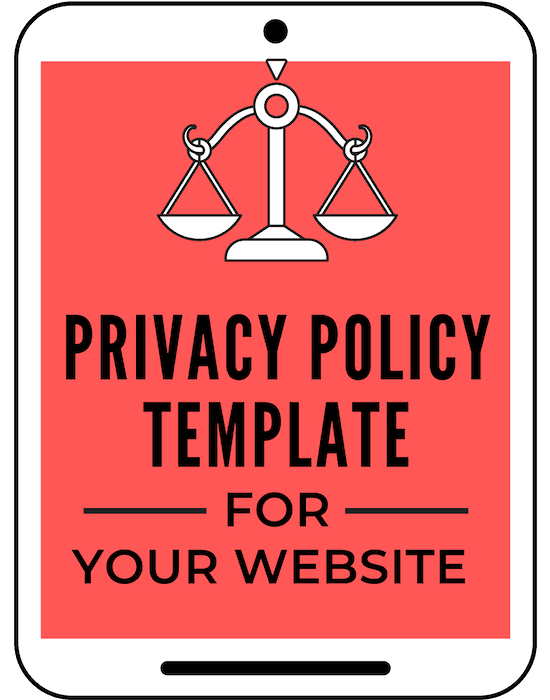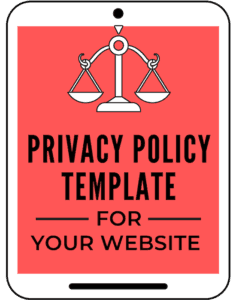 CCPA and GDPR Compliant Privacy Policy Template For Your Website
Because the laws change all the time and nothing is ever black and white, you can't trust ANY free legal template or legal document to protect your business.
If you do, you take the risk of getting sued for non-compliance because FREE legal templates don't include all the key legal provisions you must-have in your legal documents.
I have personally audited quite a few free legal templates here to show you how deficient and unreliable they are!
So read this post because these are the 3 common legal mistakes I see new bloggers and entrepreneurs making but once you take the time to educate yourself about the law, you will know better!
This post will also show you why 50 other savvy entrepreneurs like you don't trust the free legal templates to protect their business.
Just like them, you should make a smart decision to invest in the right legal documents to protect your business from lawsuits.
And the best part is that you don't have to hire an expensive lawyer and pay thousands of dollars when you can purchase legal templates that are written by a lawyer such as this Privacy Policy template!  or any of these comprehensive discounted Legal Bundle packages that save you tons of money!
2. Disclaimer Template For Your Website (and Blog)
Disclaimers shield you from lawsuits and are important to "disclaim" personal liability for the content you publish. The last thing you want is someone to rely on the information presented on your website and come after you because they didn't get the result they wanted.
Disclaimers include tons of legalese to protect you from all kinds of legal liability including the affiliate products you recommend from your website.
There are different kinds of disclaimers you will need depending on the type of content you publish. They are an important legal document you must have on your website and even in your products such as an ebook.
For example, if you write sponsored posts, then you'd want to have a sponsored posts disclaimer to make it clear that you are not responsible legally for the content you are paid to write.
Another example, if you share earnings or income reports then you'd want to have an Earnings disclaimer making it clear that results are not guaranteed and that your earnings just serve as examples to others.
Another example, let's say you write about health and fitness, you'd want to have a medical/health disclaimer with important legal language making it clear that you are a doctor giving health advice.
You get the point!
Bottom line is that disclaimers are important for all niches to shield yourself from legal liability.
Here's a lawyer written comprehensive disclaimer template for your website that also comes with 3 bonuses!

Related Post:
This blog post covers all 3 legal pages you must have on your website and why they are so important.
3. Terms and Conditions (AKA Terms of Service or Terms of Use) Template For Your Business
Terms and Conditions on your website are like your website rules – what you permit and don't.
You need them whether you sell products from your website or not. Some people assume you only need Terms and Conditions on your website if you sell products or services. But that's not true.
The beautiful thing about this Terms and Conditions template is that you are covered either way, whether you sell products/services or not!
Unlike other lawyers, I don't make you buy a separate legal template for ebooks or other digital products you sell from your website.
With a comprehensive Terms and Conditions template like this, you are legally covered both for your website and any products you sell with the exception of online courses.
For online courses, I have a separate Terms and Conditions template specifically dedicated to course creators. It's more detailed to cover all aspects of online courses as shown in this blog post. Learn more about that legal template here.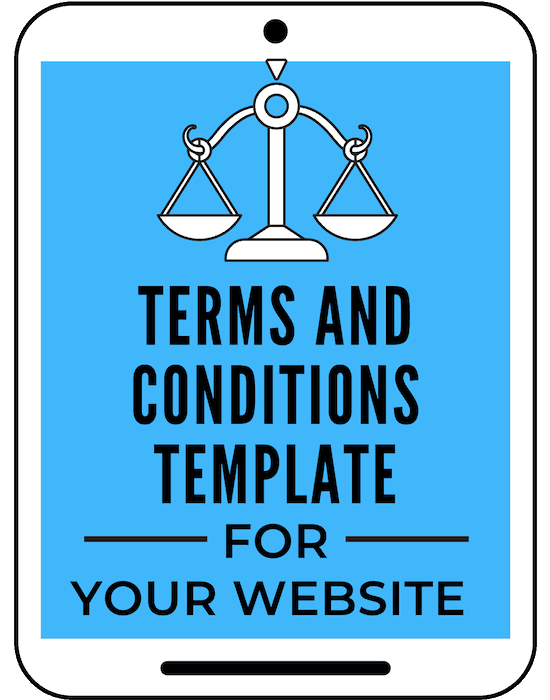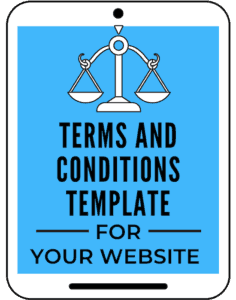 Aside from outlining your website rules, Terms and Conditions are also important to protect your copyright and ensure that people don't steal your content.
If someone does steal your content then send them this cease and desist letter to get it removed from their website.
Plus your Terms and Conditions outline how and where you will resolve legal disputes.
If you sell products then this is where you'd specify your return/refund exchange policies or if you offer any 30-day money-back guarantee then you'd want to clearly state all that as part of your Terms and Conditions legal policy.
Then most importantly, have your customers accept your Terms and Conditions prior to making a purchase from your website to avoid any future legal disputes.
For example, let's say you sell a course and you didn't have any Terms and Conditions template for it. Someone purchases your course and wants a refund because they didn't like it. You will be stuck losing that money and giving a refund!
This happens more often than you think!
In fact, one of my blogger friends suffered this fate recently when she didn't have any Terms and Conditions to protect her product and when her customer asked for a refund of $1,000, she had to refund and lose all that money.
So make sure to cover your legal bases with this Terms and Conditions template.
This lawyer approved Terms and Conditions template also comes with 3 awesome bonuses. Check it here.
Related Legal Template: Download the BEST Online course agreement template here.
Starter Legal Bundle For Your Website
If you want to get your pretty hands on all 3 legal templates we discussed above at a huge discount then this is the Legal Bundle for you.
Watch this free video lesson to learn about these legal templates in more detail here.
This Legal bundle for your website sells the most because ANYONE that has a website (regardless of the niche) needs it!
The Starter Legal Bundle you see on this page comes with the 3 essential legal pages (Privacy Policy, Disclaimer and Terms and Conditions) you must have on your website to comply with all the laws, avoid GDPR and CCPA fines and sleep peacefully at night knowing your online business is legally protected.
PLUS did I mention it comes with 9 amazing bonuses worth $1,175!?
You get done with ALL your website legal pages in 15 minutes or so, as you can see from the testimonials here.
Think of how much time you are saving! No wonder, customers often tell me, "money well spent and time well saved," after grabbing my Legal Bundles.
It's a no-brainer to get this Legal bundle at a huge discount unless you like paying $250 – $500 an hour just to speak to a lawyer.
These legal templates are trusted by over 10,000 entrepreneurs, bloggers and my clients that I've helped as a lawyer for more than 9 years now.
Take a look at 100's of love notes I've received here and 5-star Facebook reviews of all my legal templates in these Legal Bundles.
or watch this video below to get an idea about how EASY, QUICK and AFFORDABLE my legal templates are!
4. Sponsored Posts Contract Template
If you create sponsored content, this is the next popular legal document template (Sponsored Posts Contract) you will need.
If you don't know, sponsored posts are a form of advertisement where brands collaborate with you and pay you to write a blog post, post on your social media, create a video, etc.
They are an AMAZING way to make money online and increase your blogging income quickly. Learn how to make $10,000 a month with sponsored posts here.
This kind of collaboration with you helps the brand/sponsor reach a greater audience through you and bring more business to them.
That's why they are ready to pay you for your time to review their products and services.
BUT before you get all excited to collaborate with your favorite brands, make sure to cover yourself legally with this Sponsored Posts Contract.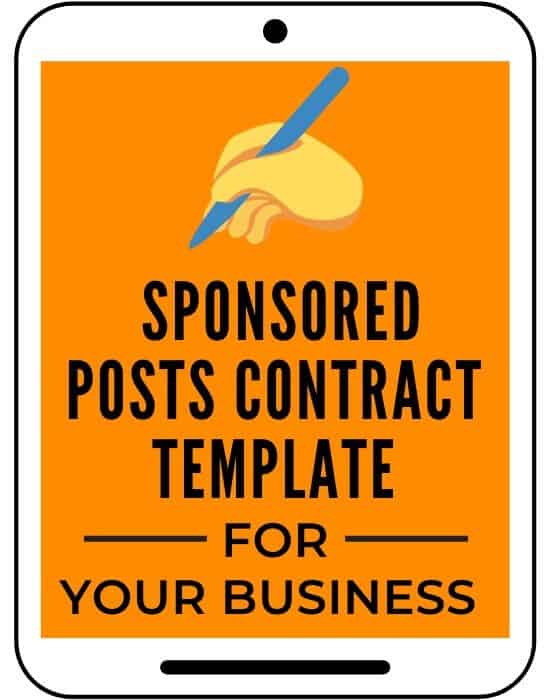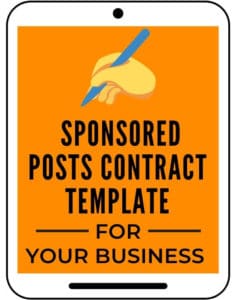 A sponsored posts contract is an agreement between you and the brand/company who is sponsoring content on your website. It protects you and your business from legal disputes that can arise and ensures you get paid on time!
Anyone looking to create sponsored content needs this contract. Bloggers, Influencers, Vloggers, Freelancers, Affiliate Marketers, and more.
That's why this sponsored posts contract template is such a great deal because it includes all the legalese you need to protect yourself legally and financially.
PLUS you receive $500 in 3 bonuses, all without stressing, getting confused, losing your hair or wasting hours upon hours!
Watch how Steffa uses my Sponsored Posts contract to work with brands like a pro!
Grab your Sponsored Posts contract template here.
5. Freelance Contract Template
You need this Freelance Contract template if you are hiring freelancers to do any kind of work for you or if you are a freelancer yourself.
This legal document template is just as important as the Sponsored Posts contract template.
Think about it, if you have a business, you are going to hire a freelancer, virtual assistant, graphic designer, social media manager, or anyone else at some point to help you out OR maybe you are the freelancer that's offering these different services to increase your income?
The beautiful thing about this contract template is that BOTH the client and the freelancer can use this contract to avoid lawsuits and ensure that they are protected.
It is also called the Independent Contractor Agreement because you are hiring or working as an independent contractor instead of an employee – this is an important distinction for legal and tax purposes!
This is the exact contract template that my dad wishes he had used to prevent a big expensive lawsuit that turned our life upside down!
My dad failed to use this exact contract template with his freelancer and paid a huge price for this ONE legal mistake when he got sued for $90,000!
Yup, I take this contract very seriously and if I could, I would give it to you for free – now that I think about it, I have actually given it to you for free on multiple occasions but for that, you'd have to join my email list AND my Facebook group here.
Special offers like these are reserved for my email list or my Facebook group members.
I personally use the same contract every time I hire a virtual assistant, graphic designer, freelance writer, or anyone else to help me with my business.
It is such an important legal contract that every entrepreneur needs it.
Related Post:
Learn more about the freelance contract in this post I wrote.
—> Watch why Keesha loves this contract template here and how she uses it to avoid legal issues with the freelancers she hires.
6. Guest Blogger Agreement Template
If you are accepting guest posts on your blog then you need this Guest Blogger Agreement template! (whether you are paying your guest writers or not!)
You are most likely accepting guest posts on your website. Right? Pretty much all bloggers do.
Anyone that accepts guest posts on their website needs to have this contract template in place BEFORE they publish the guest post.
​A Guest Blogger Agreement is used when you publish articles on your website that are written by other people. Those articles are called "guest posts."
This Guest Blogger Agreement is needed to protect you and your business from legal implications related to using and owning content created by others, while also stating your right to use other people's content in your own marketing and promotions (after all, you are not the one who wrote the guest post).
It also states your guest post guidelines that your guest bloggers must follow.
Related Post: Read this post to learn ALL about the guest blogger agreement and how to protect yourself while accepting guest posts.
This legal template is so handy because you don't have to sit there and scratch your head to come up with your guest post guidelines.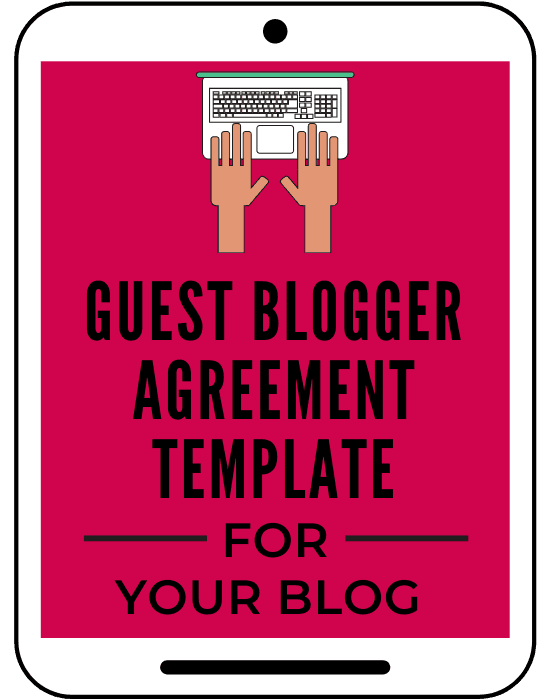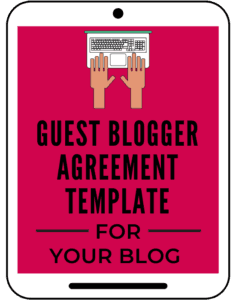 Instead, use this 8-page legal agreement with your guest bloggers.
It clearly states your guest post guidelines and requirements (your guest post topics, submission requirements, ownership of intellectual property, etc) and also includes all the indemnification clauses you need to protect yourself from copyright violations and more!
You just fill in the blank the highlighted sections of the Guest Blogger agreement template as instructed based on your business and you are done in 15 minutes or so! Easy peasy.
When you are ready to accept guest posts on your website, make sure to have this Guest Blogger Agreement in place with your guest blogger and grab it here.
Premium Legal Bundle For Your Business
So far, we discussed 6 important legal documents and legal contracts you need for your online business:
Privacy Policy template
Disclaimer Template
Terms and Conditions Template
Sponsored Posts Contract Template
Freelance Contract Template (AKA Independent Contractor Agreement)
Guest Blogger Agreement Template
How would you like to grab all 6 legal templates above 50% off as a bundle deal instead of paying more for each template individually?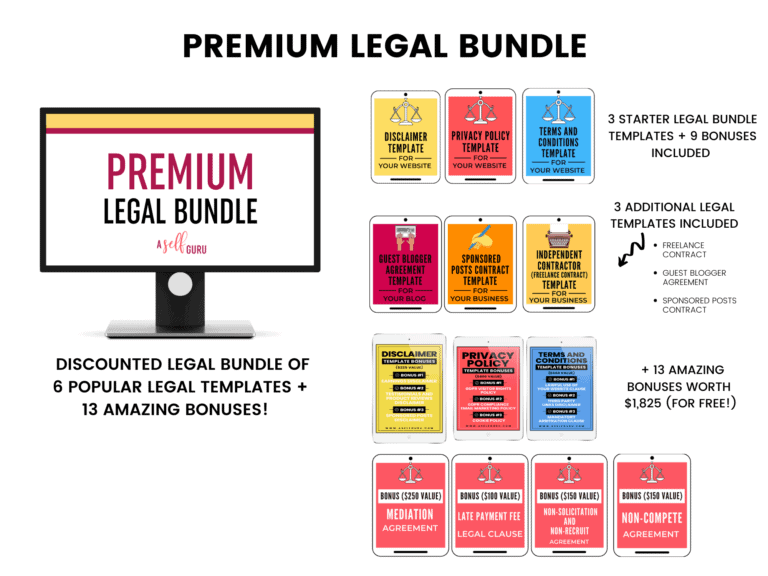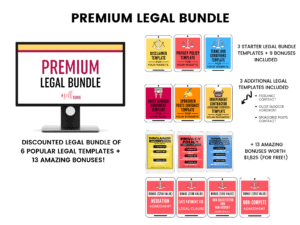 You'd love my Premium Legal Bundle here (most popular bundle) that gives you instant access to all these legal templates at a huge discount plus you get 13 bonuses with it!!
The Premium Legal Bundle Package is perfect for bloggers and online entrepreneurs who need more than basic legal protections.
With this Legal Bundle, you will have everything you need to partner with brands, contractors or other bloggers like a pro while protecting your business legally and financially!
Watch how Rayna from Thailand went from having a panic attack to instantly calming down once she purchased this Premium Legal Bundle:
7. Confidentiality Agreement (also known as the Non-disclosure Agreement) NDA Template
This is the next popular contract every smart entrepreneur gets because if you have a business, you want to protect it legally so others don't steal or misuse your business information and secrets.
So how does this confidentiality agreement help?
A Confidentiality Agreement is most commonly known as the Non-disclosure Agreement (NDA).
Just like it sounds, if you have this NDA in place with someone, you can talk freely about your business with that person without worrying about that person sharing your information with others.
This legal contract is needed to protect your "secret sauce" as they say, meaning protecting your business confidential and proprietary information, so others don't steal your ideas, trade secrets and become competitors.
It's a very important legal contract you need any time you are going to discuss your business with someone.
For example:
Talking to a friend to bounce off ideas on your new product
Discussing a partnership or joint venture opportunity with someone
Hiring a virtual assistant or any freelancer to help you with your business
Giving someone access to the backend of your business
Collaborating with others in your business, etc
I hired some people to help me with my business recently and this is exactly the contract I signed with them BEFORE I discussed my business details with them (anything!) or gave them access to any of my business information (could be WordPress, your email marketing service, your social media account, etc). You know what I mean!
Also, I'm pretty sure you have signed an NDA sometime in your life and that's most likely at your job.
Many companies require this NDA or confidentiality agreement to be signed by their employees because obviously, they want to protect their business information from being stolen or shared with others.
Now you are the business owner and you need to do the same to protect YOUR business!
Otherwise, imagine how much harm someone could cause to your business if they shared your secrets with a competitor or used your business information to their advantage?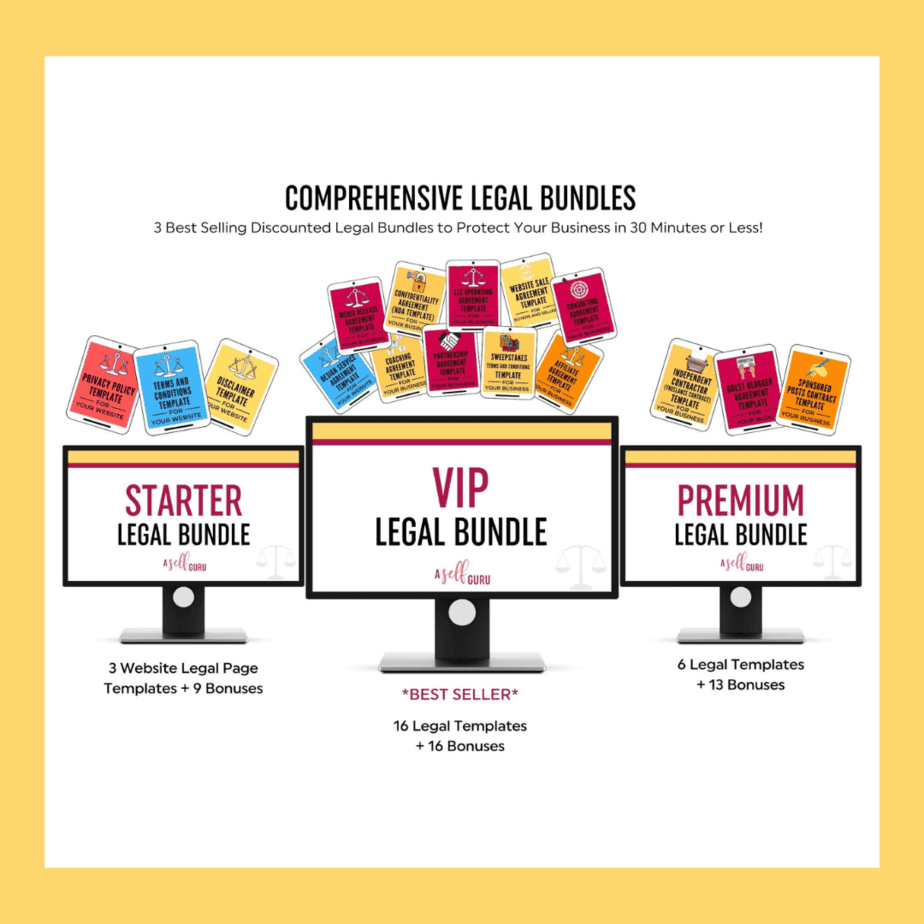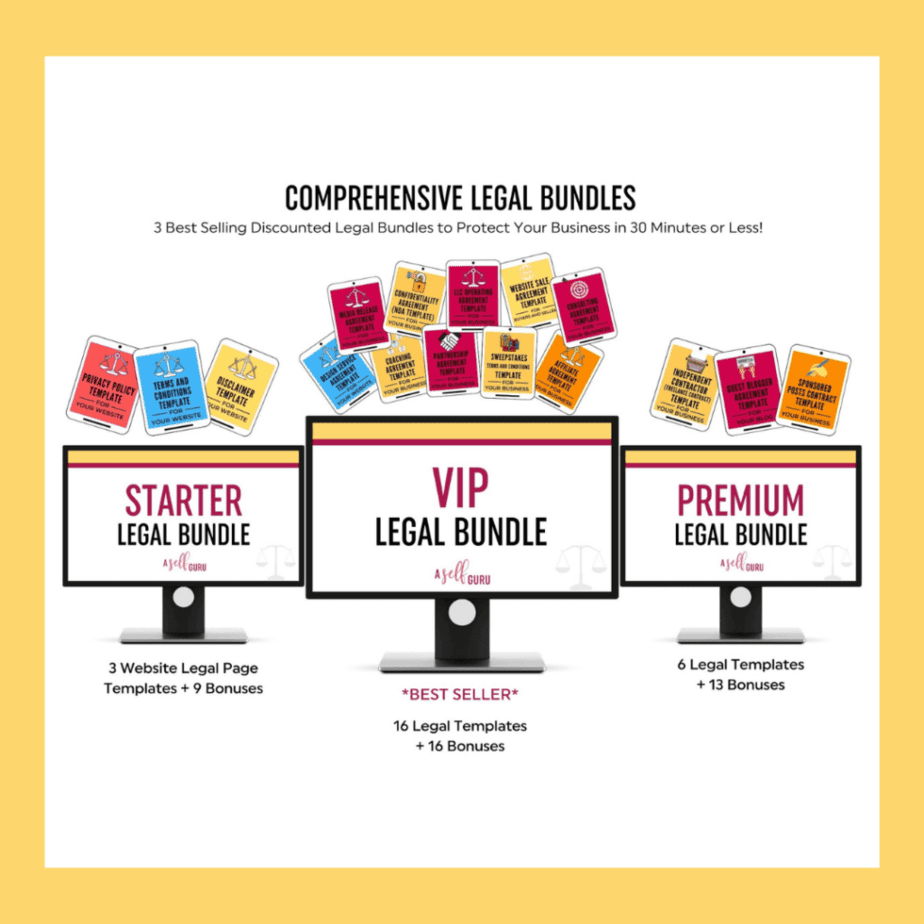 CASE STUDY – True Client Story
One of my clients, Matt recently faced this exact legal issue where his business information was shared by his employee with his competitor!
Matt's employee used what she learned about Matt's business as leverage to get hired by his competitor for more pay.
So she left Matt's company and guess what?
Matt didn't have an NDA or confidentiality agreement signed with this employee preventing her from sharing his business proprietary information, so there was nothing he could do.
He had to eat his losses.
Something similar but worse happened to my blogger friend, Sarah, who had hired a virtual assistant to help her with a product launch.
Long story short, this virtual assistant gained access to Sarah's entire business (the backend stuff), her product and stole her ideas to launch a similar product of her own!
Unbelievable, right? True horror stories, guys! because not everyone has integrity so don't think it won't happen to you.
But isn't it PAINFUL to see your original business ideas exploited by people you trusted?
No wonder, if you are a smart savvy business owner (which I like to think you are!), then this contract template should be on top of your business list and that's why it sells a lot.
No business owner in their right state of mind would ever discuss their business with someone without a proper NDA in place.
Watch how Ken and Betty who have multiple businesses use this NDA template here.
Betty is SO right when she says, "Without an NDA, you lose your intellectual property, your core ideas and you lose EVERYTHING."
Grab your NDA template here, if you haven't already.
I love what Sherilynn (who has purchased all my legal templates) says below, "with Amira's templates, I didn't break my budget nor ruin my weekend plans"


8.  Affiliate Agreement Template
Did you know you could be held legally liable for your affiliate's mistakes in promoting your products?
That's why it's so important to have THIS proper Affiliate agreement in place (aka affiliate marketing contract, affiliate program agreement, affiliate contract, affiliate terms and conditions, affiliate terms of service or affiliate operating program agreement). These are all different names referring to the same legal contract!
An affiliate agreement is a must BEFORE you have your affiliates start promoting your products or services because if something goes wrong, these are the terms and conditions that serve as a binding contract to protect you.
In this video, you will learn what's an affiliate marketing contract, why it's important to use with your affiliates, the 8 MOST IMPORTANT things to include in your affiliate agreement template, and how to create an affiliate contract with my super easy affiliate agreement above to get done in just 15 minutes! (written by a lawyer) ⭐️
Without this affiliate agreement, you are out of luck when something goes wrong and in business, you can't afford to take that financial and legal risk.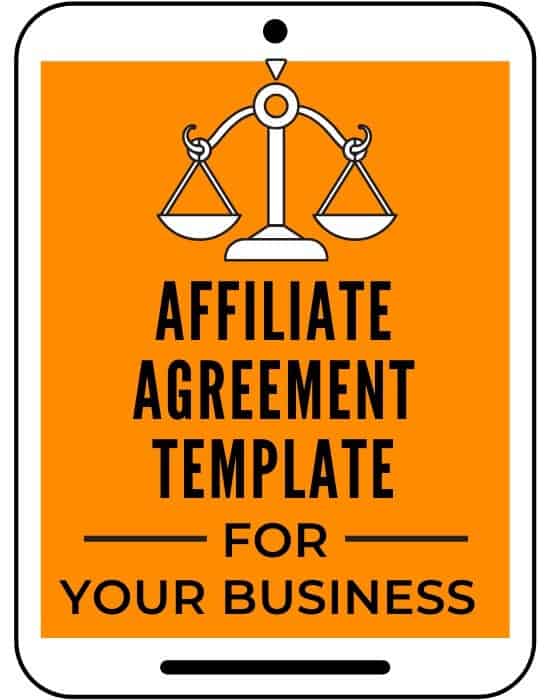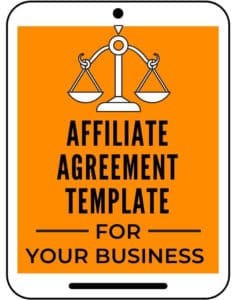 As you know, FTC regulates affiliate marketing and the last thing you'd want is to be legally responsible for the mistakes of your affiliates.
What if your affiliates don't promote your products legally or fail to give proper affiliate disclosures as required by the law? What if there's a dispute over affiliate commission or another violation and now you want to terminate that person's affiliate account?
All these are important considerations and you don't think about them until something goes wrong when it's too late!
I have an affiliate program and this is the affiliate agreement you accept when you join my affiliate program in Kartra.
I've customized the template to my business and you'd do the same when you grab your affiliate agreement template here.
Watch how Richard uses all these legal templates including this affiliate agreement for his business.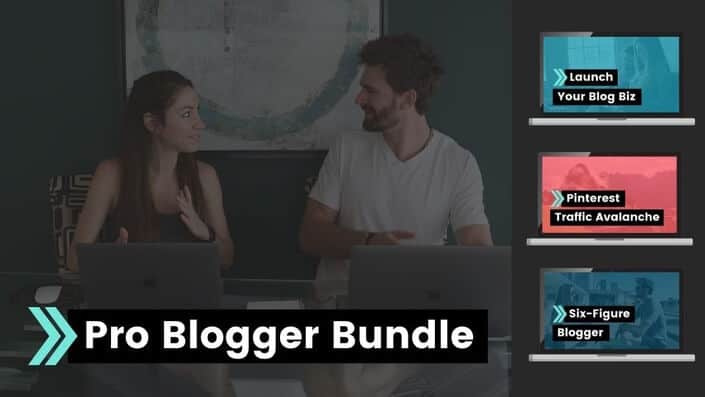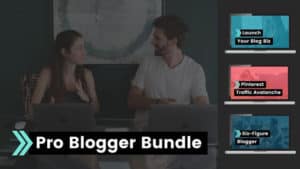 9. Media Release Agreement
This Media Release Agreement allows you to use someone's name, likeness, photos, testimonials, videos, etc without getting into legal trouble!
The other person gives you the legal right to use these on your website and in your business marketing with or without compensation.
With the Media Release Agreement, you can safely use other people's personal intellectual property (as discussed above) without worrying because that person has signed a contract to release you from legal liability.
Without this legal contract, you can get sued for violating that person's right to privacy and publicity and you'll end up owing them A LOT of money.
So it's a very important legal contract you should have in place and it's so easy to add it on your website and have the other person click to accept. This way, you know you are legally covered!
Sherry says, "you'd be crazy not to get these legal templates" and Susan says, "I can sleep better at night."
Take a look below and grab your copy of the Media Release Agreement here.
Related Post: Read this post to learn ALL about the Media Release Agreement and how to use it!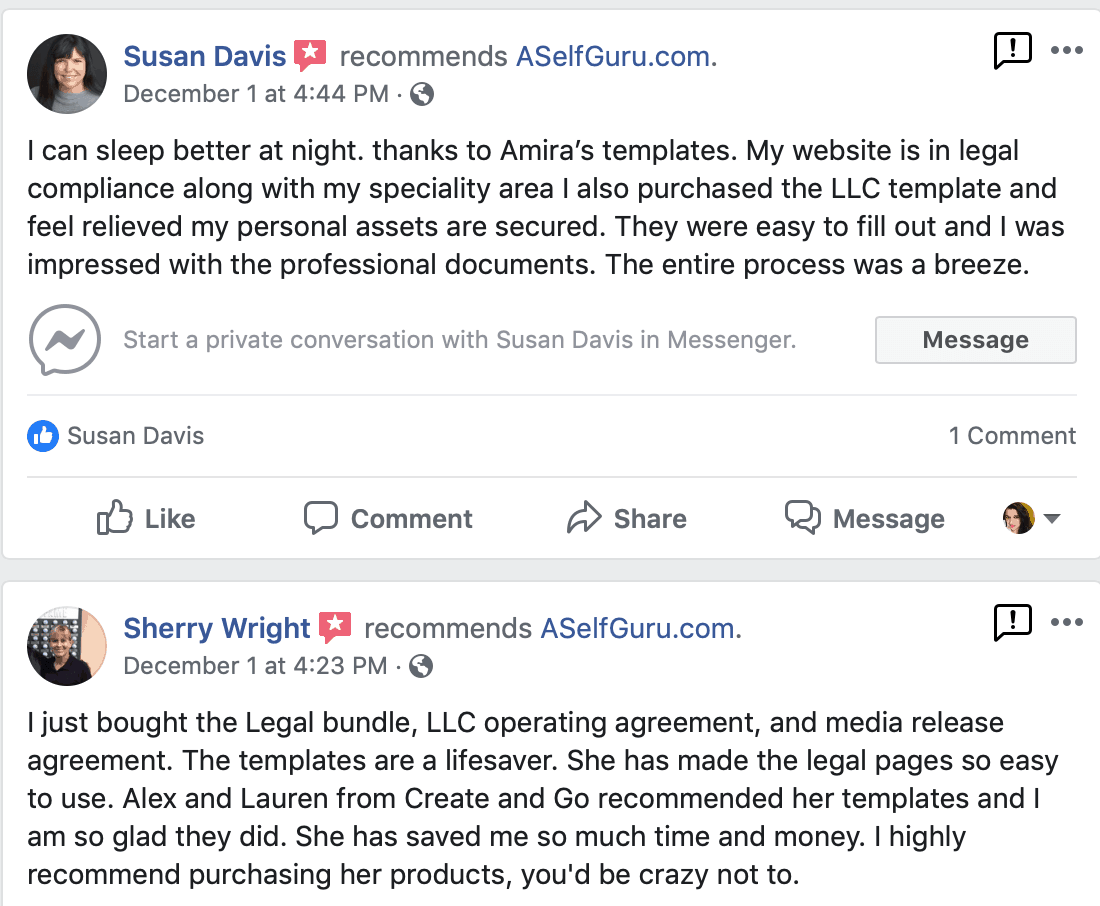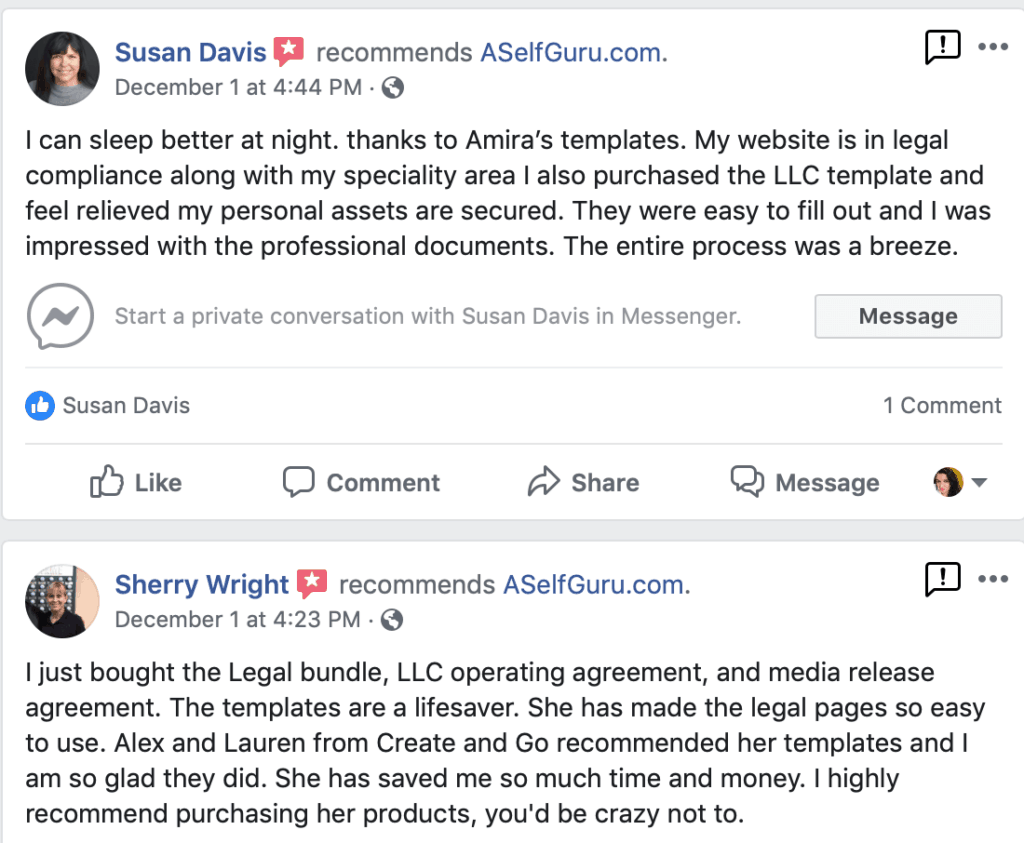 10. LLC Operating Agreement
If you have incorporated your business by forming an LLC then great job! You just took the first step to separate your business from your personal assets to protect yourself legally.
But do you know you need an LLC Operating Agreement and do you have it?
This LLC Operating Agreement legitimizes your business and separates your business from your personal assets like your personal bank account, car, and house. 
Without this agreement, you cannot show to the court that your business is separate from you, so you will be personally held responsible for the business debts, losses and lawsuits. 
Even if your state doesn't require you to file the LLC Operating Agreement, you still need this legal document for your records in case of legal disputes.
Click here to grab your LLC Operating Agreement.

11. Coaching Agreement Template
If you are a coach then this legal contract is on top of your list, right? I hope so!
You know you need a Coaching Agreement to work with your clients.
I've seen tons of legal issues when you don't use a coaching agreement with the clients that you coach.
The most common painful issue being your client not paying you for your coaching services or not paying you on time!
You have no idea how many times people come to me with this issue and it happens so frequently. The first thing I ask them is whether they had a coaching agreement and what does their payment clause say?
And surprise, surprise – I get the answer, no I didn't have a contract in place.
One of the coaches I know also had to refund $2000 to a client because she didn't have any legal disclaimers or a coaching agreement in place to protect her. So when her client threatened to sue her, she panicked and ate her losses.
I won't bore you with all the details but just know that you absolutely need to clearly outline your legal policies and disclaimers, so your clients know exactly what to expect from you as a coach.
This coaching agreement just like all my legal templates is quite comprehensive (14 pages long!) but the best part is that it makes you think about how you want to provide your coaching services like what would happen if a client cancels and doesn't notify you? or what would be your refund policy for no-shows and much more!
So if you are a coach, grab your Coaching Agreement here.
Watch how this busy mom entrepreneur feels after getting these legal templates here including this Coaching Agreement.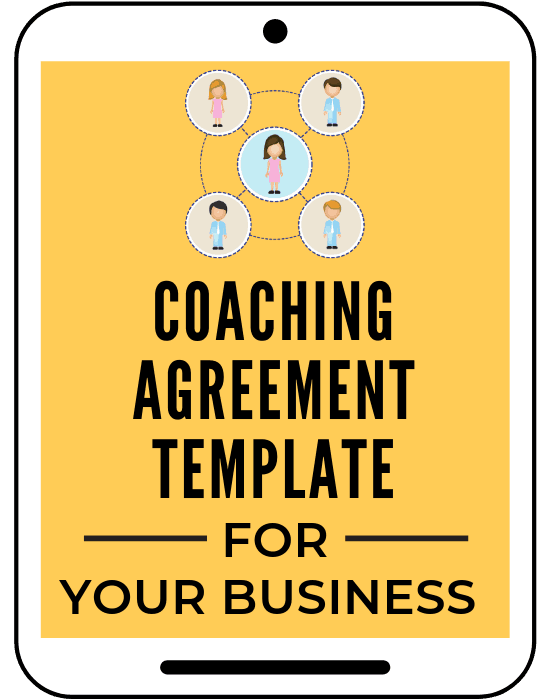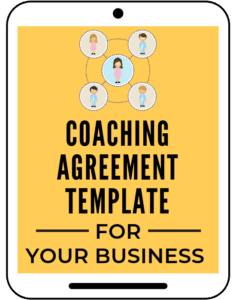 12. Sweepstakes Terms and Conditions template
Are you hosting giveaways like sweepstakes and contests on social media to raise your brand awareness, attract new customers and increase traffic to your website?
More and more bloggers and entrepreneurs are using sweepstakes, giveaways, and contests as part of their marketing strategy to promote their business and increase their visibility. I'm sure you must have seen brands using this strategy all the time!
But do you know all the sweepstakes rules and regulations? Is your giveaway legal?
What should be your giveaway terms and conditions? These are common questions people ask me.
Read this post to find out the answers and grab your Sweepstakes Template here.
13. Partnership Agreement Template
When two or more individuals want to operate and manage a business together to make money, they need a partnership agreement.
A well-written partnership agreement covers all kinds of legal jargon, responsibilities of all partners, how the business will be run, each partner's profit, etc.
Without a partnership agreement, you run the risk of getting into all kinds of legal issues and I often have clients come to me with these problems-
only one of the partners is doing all the work while the other partner is still earning the business profits
there's a disagreement between the two partners on how the business should be run
both partners didn't contribute equal amounts of money but there was no legal contract to show that
one partner is making all the decisions about the business without consulting or getting the consent of the other partner
one partner wants to dissolve the company putting the other partner's investment at risk
and more! You get the point. There are 100 different legal loopholes and problems that could arise without a partnership agreement in place.
Protect your business with this 11-page Partnership agreement template that includes 30+ important legal provisions you must-have in your partnership agreement!
This is the easiest way to cover yourself legally.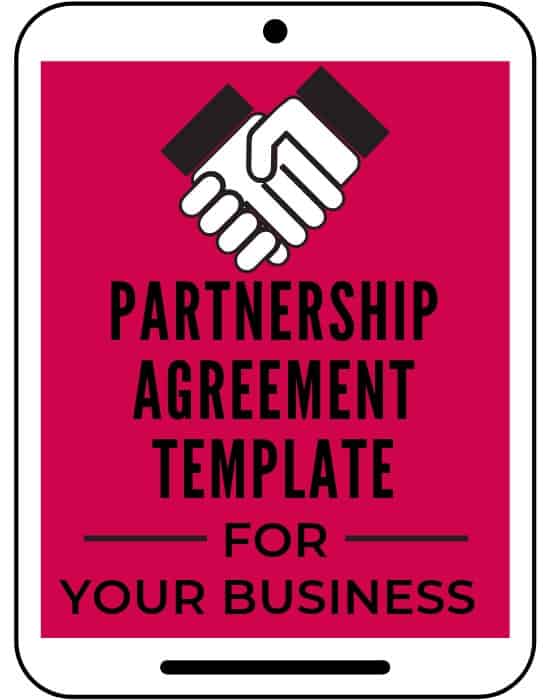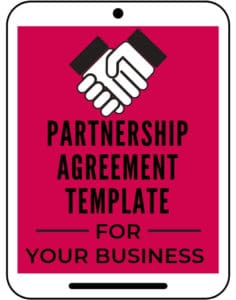 14. Consulting Agreement Template
Looking to hire a consultant to improve your business or are you the consultant looking to provide consulting services to a company?
This is the Consulting Agreement template you both need! Clearly define the scope of your consulting work, payment terms, intellectual property provisions for the work you are creating, your relationship to each other and more!
Protect yourself with this lawyer approved Consulting Agreement template to work together without losing money or getting into legal trouble!
15. Website Sale Agreement Template
Are you buying or selling websites for profit? Make sure to have a proper website sale agreement that defines all the important terms of the transaction to avoid legal issues, payment disputes, and more.
I don't have to tell you that any time you buy or sell anything, you need a legal contract to protect you. Imagine buying or selling a house without a contract! Same way, you will need a proper Website Sale Agreement if you are going to sell your website or buy a new website.
This Website Sale Agreement template is very comprehensive and includes all the essential terms you need to flip websites or blogs and make money safely.
16. Design Service Agreement Template
Are you an interior designer? If so, you know the importance of protecting yourself with a design service agreement to work with your clients.
You use a Design Service Agreement for your interior design projects and protect yourself from all kinds of legal issues.
Check out this discounted Interior Design Contract Bundle and save money.
This Interior Design Contract Bundle was made just for interior designers, particularly eDesigners and includes 5 different legal templates you need plus 10 bonuses!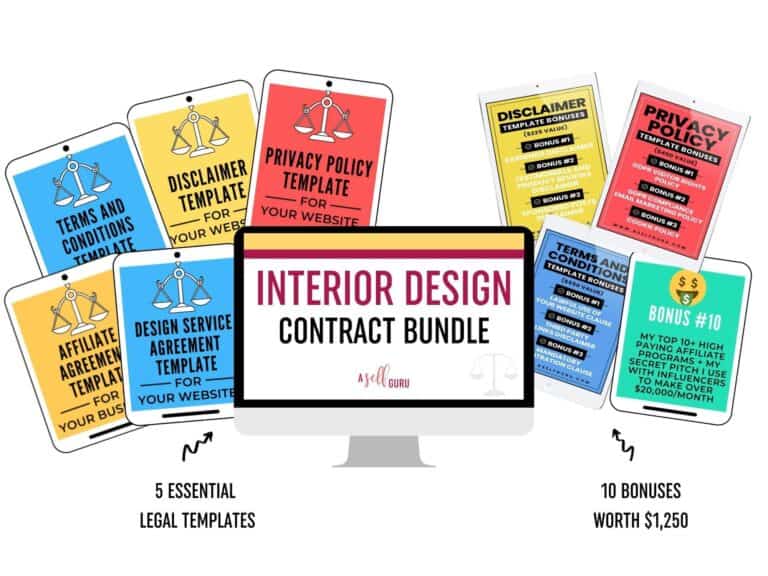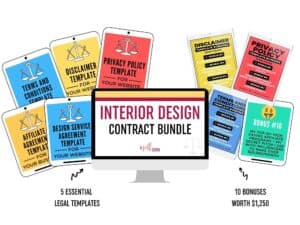 Interior Design Contract Bundle (for interior designers including edesigners)
Due to popular demand, I created this contract bundle just for interior designers including edesigners because as an interior designer, you need a design service agreement and disclaimers to work with your clients.
The Interior Design Contract Bundle is an instant download of my 5 essential legal templates you need to comply with the laws, work with your clients like a pro, and sleep peacefully at night knowing your online business is protected legally, PLUS get $1,250 in 10 bonuses you don't want to miss!
It comes with my best selling:
Starter Legal Bundle (Privacy Policy, Disclaimer and Terms and Conditions templates),
Design Service Agreement for designers to use with their clients
Affiliate Agreement template for your affiliate program
Check out this Interior Design contract bundle here.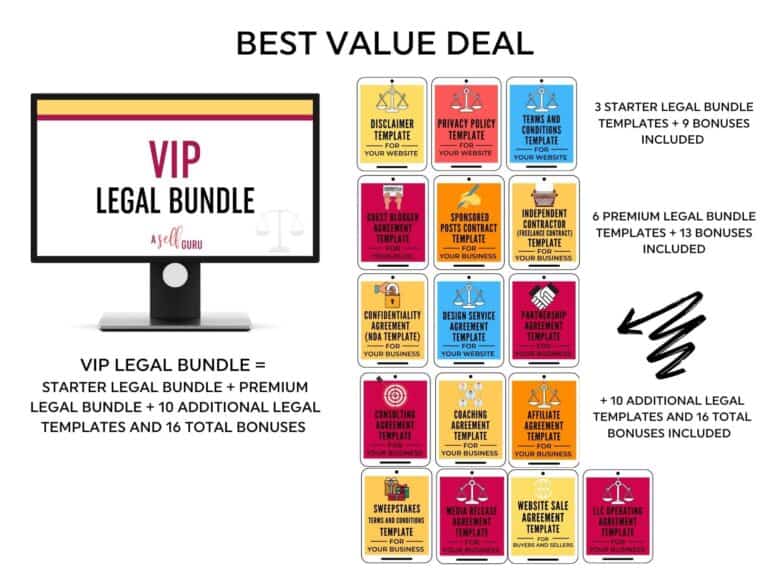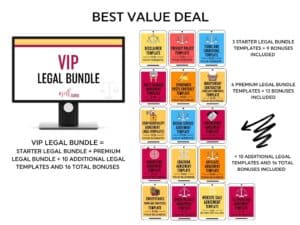 VIP Legal Bundle (best value deal in the market)
Want it all? Meaning all 16 legal templates we discussed above + 16 amazing bonuses at an unbelievably jaw-dropping low price? Then you will love my VIP Legal Bundle here!
There's no other legal documents template bundle like this out there! Trust me, I did my market research and you won't be able to get so many templates and bonuses at this super affordable price! Plus you get lifetime updates to these legal templates for FREE.
If you are my existing customer then you can easily upgrade to this VIP Legal Bundle, so you don't have to pay me thousands if you were to buy each template individually~ it's a no-brainer to upgrade and have access to all 16 legal templates we discussed above!
Click here to become my VIP customer.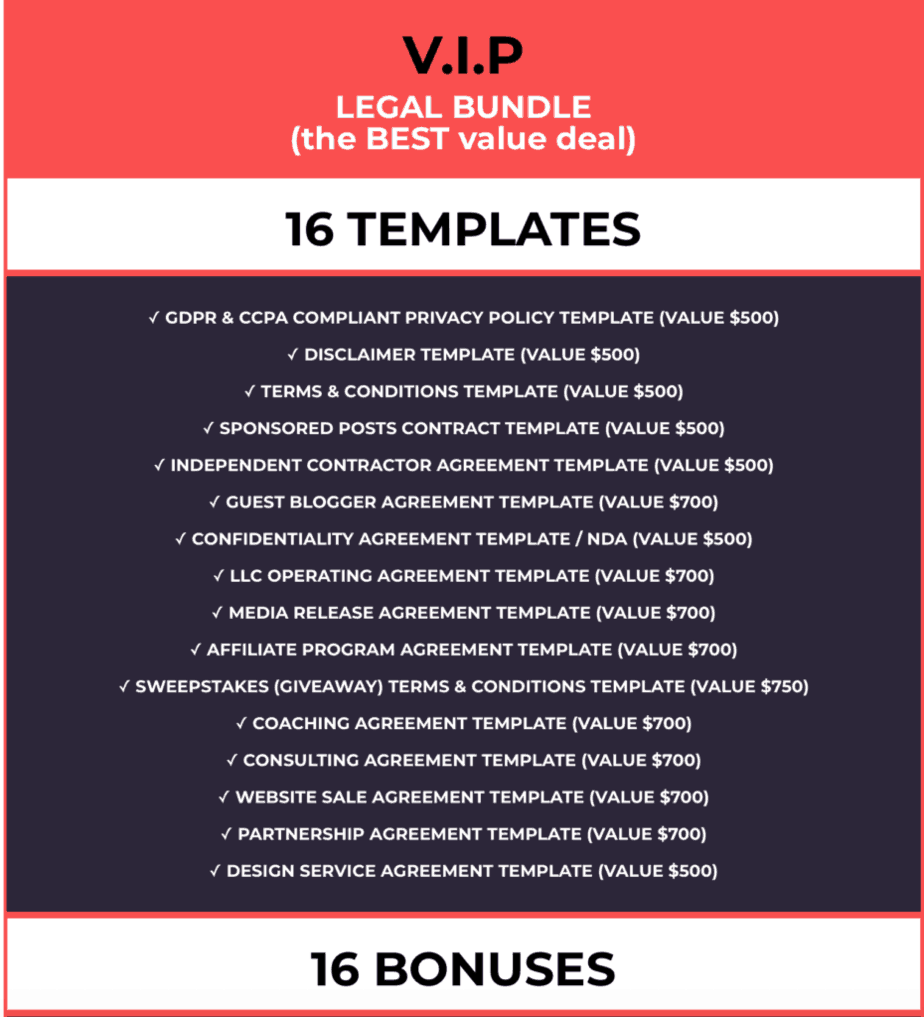 How to Make Your Website ADA Compliant
You may have heard about the recent ADA lawsuits relating to websites not being compliant. Unfortunately, I know a lot of bloggers, coaches, and business owners who have been sued or have received demand letters claiming damages for ADA violations. So, guys, this is important!
Many of you emailed me asking whether your website needed to be ADA compliant – yes, it does even if you are outside the US.
There are accessibility laws around the world and business owners are getting sued in the US, UK, Canada, European Union, Australia and other countries because their websites are not accessible to people with disabilities.
That's why I've created this ADA and WCAG Compliance Bundle for you!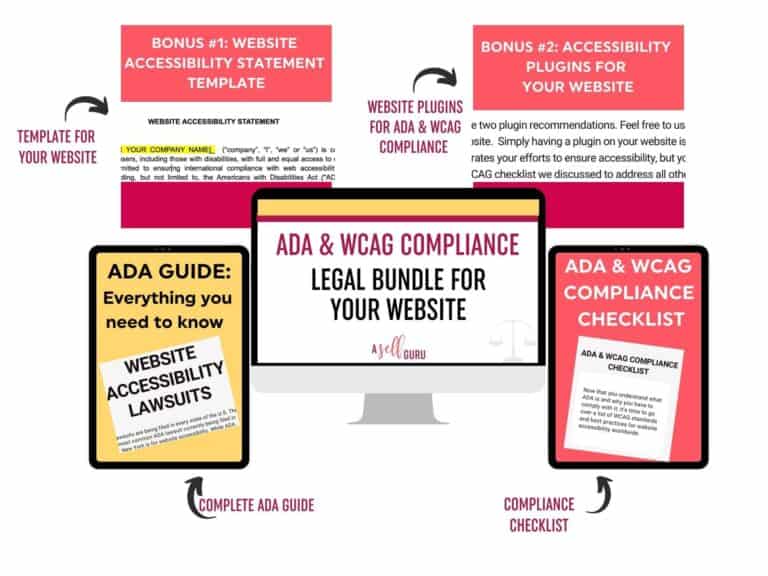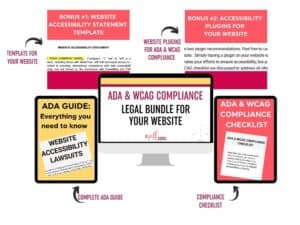 Avoid those costly legal disputes and discrimination lawsuits and make your website accessible using my new ADA legal bundle that gives you everything you need!
This is the ONLY bundle that comes with an ADA Guide, ADA and WCAG Checklist, Website Accessibility Statement, ADA Plugins, and more!…works for US, UK, Canada, Australia, and other countries!
Watch the first video here where I explain more.
Custom Contract Writing Service
Need a professionally done for you, lawyer approved contract template for your specific business? Get in touch here to get a price quote! If you are a repeat customer, you will also get a discount.
I write contracts and legal documents for a living! It's my true love 🙂 so send me an email if you need something particular that you don't see in my legal store here.
Not all legal document templates are available on my website yet but chances are I've what you need. If I don't, I'll create it for you and tailor it to your unique business needs!
Business or Legal Coaching Call
Got a burning legal question(s) and want to get on a 30 minutes phone call with me? Schedule one here.
Let's work together to help you meet your business and blogging goals.
We will go over all of your questions related to legalizing your online business, making money online, setting up a successful online business plan, driving traffic to your website, affiliate marketing, creating your own products and anything else you need help with related to your business!
Schedule your coaching call here.
Blog / Business Legal Audit
Get the complete peace of mind knowing your online business is legally protected.
I will review your current legal pages and your entire website to ensure you are complying with all the laws and have the important legal verbiage to protect you from lawsuits!
You will receive my written feedback on how to make your website legally compliant + free access to my best selling Starter Legal Bundle (total value $1500)
Schedule your blog / business legal audit here.
Earn Your Small Investment Back Tenfold from my Legal Document Templates!
After purchasing any of my legal bundles or templates, you can join my high-paying affiliate program and earn a generous 40% commission on each sale! I've paid more than $150,000 to my customers in affiliate commissions already.
Watch this video below to learn 8 secret tips and tricks to earn your small investment back tenfold!
Final Thoughts – 16 DIY Legal Document Templates For All Entrepreneurs
Now you know what legal document templates you need to protect yourself and your business legally.
All 16 legal documents we discussed serve an important purpose. You need them for different reasons and it's not enough to just get my Starter Legal Bundle (these 3 website legal policies) and think you are all set legally!
That's not true. Part of running your online or offline business involves dealing with people on a regular basis, whether to hire contractors, freelancers or collaborate with other guest writers or brands and all that comes with legal risks.
If you are not protecting yourself with legal contracts then you are exposing your business to ugly legal disputes and lawsuits, which we know cost thousands of dollars to resolve and let's not forget, lawsuits are LONG.
We are talking years to resolve one lawsuit and in my dad's case where he got sued as an entrepreneur, it took an entire year before we could settle and get our sleep back! And that came with a huge hole in our bank account where my dad had to start his business all over again from scratch!
And not just my dad, there are hundreds and thousands of other such examples where my entrepreneur clients have had to pay the same price for their legal mistakes that could have been avoided in the first place with the right legal documents.
So always protect yourself legally and don't take risks.
The legal side of your business is NOT where you should be cutting corners trying to save a few bucks only to pay THOUSANDS later to hire a lawyer.
Do things the right way from the beginning and there's no price for that peace of mind you'll get knowing your business is legally protected!
Are you using the right legal contracts and legal documents in your business? Comment below and let me know which legal templates are you using to cover yourself legally 🙂