Are you protecting your freelance business with a proper Freelance Contract Template in place?
Not just ANY free Freelance Contract Template you find online that's deficient and missing key legal provisions exposing you to disputes with clients, but the one here that's written by a lawyer?
I watched my father's business get sued for $90,000.
Why?
Because he didn't use a freelance contract in his business.
This had devastating effects on my dad, his business, and our family as a whole.  
We lost our entire family business in a heartbeat!
Since then, I've committed my life as a lawyer and entrepreneur to help others AVOID this preventable mistake.
Watch this video below to find out the 13 costly legal mistakes I see entrepreneurs making all the time and how to avoid them! (and please subscribe to my YouTube channel for more legal and business tips)
Freelancer vs. an Employee
First, what is a freelancer vs. an employee?
You are a freelancer if you are doing work for someone without being a permanent employee such as the freelancers you see here.
In other words, you work as an independent contractor for a client to perform certain services that could range from:
Blog post writing (ghostwriters),
Providing virtual assistant services,
Reviewing and editing posts,
Managing social media,
Pinterest management
Copywriting
And the list goes on!
Working as a freelancer is very exciting because you get to dictate your rates and how many hours you want to work!
I'm sure as a freelancer, you are eager to get your name out there and probably accept any gig that comes your way without worrying about the legal or financial consequences.
There are many freelancers who swim without a life vest when it comes to protecting themselves.
They often choose to rely on emails and verbal agreements until they run into legal issues, and it's too late to do anything at that time.
Then, as you can expect, they often lose their hard-earned MONEY and TIME.
As a lawyer, I see this mistake made by beginners and even well-established freelancers all the time where they don't have a proper Freelance Contract to protect them.
Without a Freelance Contract, you leave room for errors, unexpected payment issues, ugly disputes with clients over your performance and work, and eventually a lawsuit!
That's why a Freelance Contract is there to protect both the client and freelancer and avoid unforeseen mishaps.
As yourself, if you are a freelancer, do you want to run into legal disputes with your clients over money, your work, timelines, project scope, etc?
Too many freelancers rush into working with potential clients without having a contract in place.
In most parts of life, it is always tempting to skip the formalities of getting a contract signed, especially if you are simply focused on finding clients, getting to work, and getting paid.
But not having a freelance contract in place means you leave yourself and your business wide open for non-payment, liability, and legal troubles.
Ready to protect your freelance business? Let's talk about everything you need to know about a Freelance Contract Template.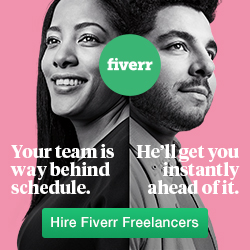 What Is a Freelance Contract?
A Freelance Contract is an agreement that binds the two party's, freelancers and clients, on some terms and conditions for the specific project duration. It states the terms and expectations of both parties in relation to the project.
Usually, it contains clauses like:
Terms and conditions

Payment terms

Scope of the project

Confidentiality provisions

Edits and revisions

Termination policy

Copyright ownership and more!
It is important to have a Freelance Contract in place BEFORE beginning a project with a client to make sure that both of you know exactly what your relationship and the job entails.
This helps to ensure that there is no room for errors and confusion.
A Freelance Contract written by an actual lawyer like this one prevents potential disagreements and misunderstandings now and down the line.
Should you have a client that wants to change their expectations, or if they are not satisfied with your work, the contract is in place to keep both parties happy.
It is important that no matter what, you know what your client is expecting from you, the work that needs to be completed, and the time frame.
A contract is important, but you do not want a contract that goes overboard.
The last thing you want is to present a potential client with a 30-page freelance contract. It will be tough to get people to want to work with you if they are having to read through pages and pages of legal stuff that gets daunting after a while.
That is why using the Freelance Contract Template I've created is your ticket towards a stress-free and hassle-free contract.
This is the same template I use to hire freelancers for my business. If you are a client like me hiring the freelancer then you also need this Confidentiality Agreement (Non-disclosure agreement or NDA) signed BEFORE you start working with your freelancer. 
Related Post:
What's a Confidentiality Agreement and Why It's a Must For Your Business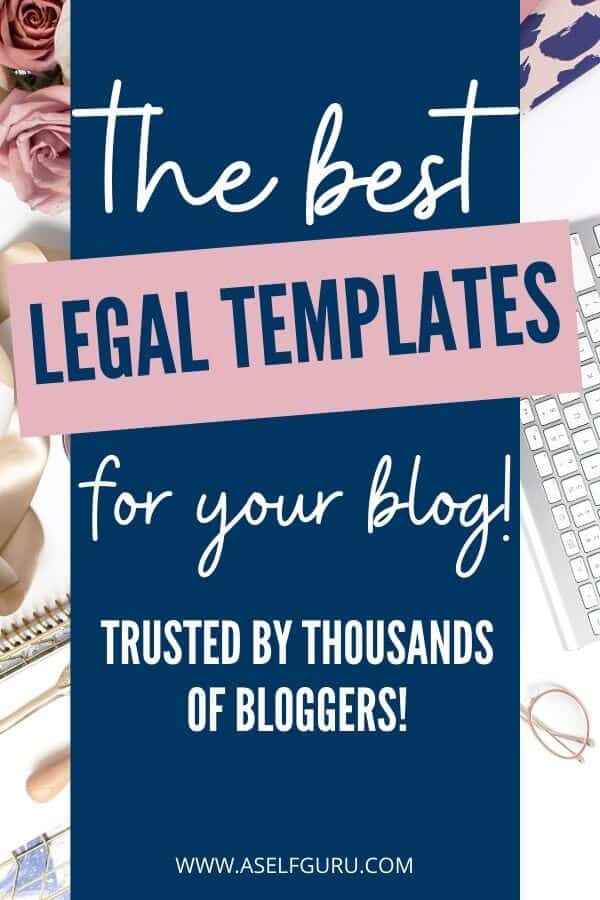 What Are the Other Names for a Freelance Contract?
There are different names used for Freelance Contracts. All these terms have the same meanings. The common ones include:
Contractor agreement

Freelance contractor agreement

Service agreement

Freelancer agreement

Company contractor agreement

Freelancing agreement

Independent contractor agreement

Independent consultant agreement
The freelance contract also provides you security from any unfair demand of work from your client. You both can rely on the contract to resolve misunderstandings and can use the contract to enforce your legal rights in court too.
Why Do You Need a Freelance Contract Template?
Freelance Contract Templates make lots of terms and rules clear to you and your client. It prevents you from misunderstanding and wrong interpretation of the contract terms.
It specifies the regulations and expectations of both parties to avoid any conflict of money, work, or any other interest. You and your client both get bound by it and decrease the possibility of breaching the contract terms and rules.
In case your client adds extra work on you outside of the promised contract terms, you can charge him or her for that additional work.
Moreover, it can be used for bringing legal action against the client or vice versa if either party breaches the contract. 
So, in short, it protects both the freelancer and client from all possible issues that may occur while working on the project together.
Watch how this mom uses my freelance contract template to protect her businesses!
When to Use a Freelance Contract?
Whether it's a big project or a small one, you should always sign a freelance contract to protect yourself.
Some people assume if they are a solopreneur, they don't need an actual freelance contract to work with clients.
This is not true!
It doesn't matter whether you are a small fish or a big agency providing freelance services, either way, the contract is needed if you want to avoid legal issues.
When my dad got sued as an entrepreneur for $90,000, he was a small fish barely making $50,000 a year from his business!
See the thing is that, without a signed freelance contract in place, you are unable to show any proof of your arrangement with the client. So it turns into a blame game very easily when a dispute occurs.
If you have a freelance contract template signed, you both can refer to that contract to clear up misunderstandings and even avoid expensive lawsuits if you have the RIGHT legal provisions included in there for arbitration or mediation.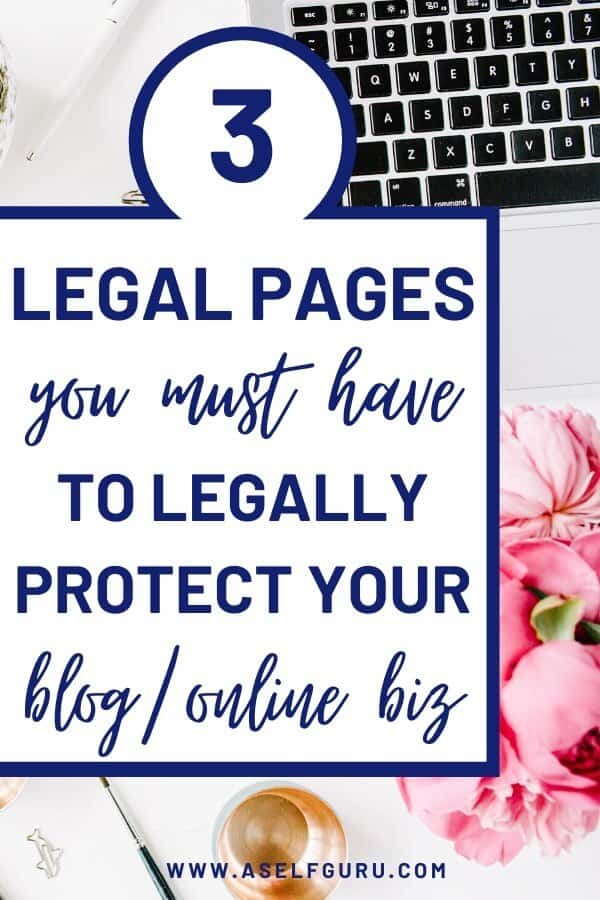 Why Free Freelance Contract Templates Don't Protect Your Business
There are many reasons why FREE legal contract templates in general don't protect you!
The most important reason being they DON'T include all the essential legal provisions to cover you legally and we will talk about some of those important legal clauses below.
I have personally audited quite a few legal templates for my clients after they got into legal issues and hired me as their lawyer.
And I found their free legal templates to have tons of loopholes exposing them to lawsuits and liability.
To give you some examples, I have written this blog post where I show you some of my audit results of free legal templates.
Not only that, but you will also see and learn why 50+ savvy entrepreneurs like you don't trust the free legal templates to keep them safe and protected. So give this post a read!
What Are the Types of Freelance Contract Templates?
Freelance Contract Templates can have 4 different components and some of these templates are used by freelancers and others are used by clients to protect their interests. 
Here is a brief introduction to each.
Non-Compete Agreement:
Sometimes clients require freelancers to sign a non-compete agreement. The freelancer can't get into competition with your client during the project. You need to be careful while signing this agreement as a freelancer because sometimes it may restrict you from taking work for a specific time period after finishing a project. 
This is an optional BONUS section included in my Freelance contract template here so you can decide whether to include it in your freelance contract or not.
Non-Disclosure Agreement
Most clients also need this legal document signed (I know I always do!). An NDA, also known as a Confidentiality Agreement, is used for protecting any confidential information about how the client's business works, proprietary information, and private processes, etc. This is used to protect client business interests from competitors and prevent the freelancers from sharing this information with others! 
Learn more about a confidentiality agreement in this blog post.
Letter of Agreement
It is also called LOA. An LOA is used when a freelancer trusts the client and has a relationship with him/her. For example, freelance contracts with your friend, colleague, or any other coworker. It mentions the outline of all the terms and project related requirements. LOA is also used for signing projects with small businesses. LOA is an informal agreement.
I personally don't use or recommend LOA's because I'd rather have the peace of mind of using a complete freelance contract template instead. 
Statement of Work
The statement of work includes the main points of a contract with clarity of terms. This document is sometimes attached to the freelance contract itself and explains the scope of work. But if you have a proper freelance contract, then this section is already included as part of the contract. 
15 Essential Elements of a Freelance Contract Template
While writing a Freelance Contract Template, most freelancers leave out essential elements. This may result in an ineffective template that is unable to protect your interests completely.
Here are 15 essential elements of a Freelance Contract Template. Make sure all of these are included in your freelance contract template. 
So, let's take a dive into each one of these.
1. Relationship of the Parties (Introduction Statement)
A freelance contract template or an independent contractor agreement starts with a simple introduction statement.
Introduction statement includes:
Your name as a freelancer

Your company name if you've one

Your client's name

And your client company's name
All the above information is usually listed on top of the contract template.
Below that comes a short description of what services/ deliverables you provide to your client.
Here you use the name of your deliverable whether it is website design, sales page creation, freelance writing services, or anything else you agreed upon.
After that, you mention the start date of the project. It is usually the date you fix with the client during the interview and discussion about the project.
Watch my video here to see the inside of my Freelance contract template as an example:
2. Scope of the Project
The scope of the project refers to all the work related to the project you're required to perform.
For example, a content writer needs to perform tasks like writing blog posts, updating older content, and editing, etc. All this work refers to his project scope.
Defining the scope is essential because sometimes clients add additional work responsibility to you. In that case, if you didn't have a clearly defined scope, then you may face a scope creep.
Scope creep refers to uncontrolled addition and changes to project scope after a specific time of starting a project.
While defining the scope helps bind your client to stay inside the agreed work. And if in case he or she demands extra tasks or needs help with things outside your project scope, then you can charge extra for that work.
3. Compensation and Payment Method
This is the #1 issue I see freelancers facing all the time! (They don't get paid for their work or don't receive payments on time!)
At the end of the day, this is hard work and like anyone else, you would like to be compensated for it. As we all know, there is nothing worse than not getting paid for that hard work – especially, as a freelancer.
Delayed or complicated payments can be just as annoying as well.
Whether you are freelancing or taking jobs here and there, this is self-employed income. Not having clear payment terms in the freelance contract leaves room for clients to manipulate or delay payments.
There must always be clear expectations involving payment. If there is no specification on when you expect your clients to pay, then they are free to choose to pay you whenever they want.
It would also be beneficial to list your accepted forms of payment as well.
There are two ways to charge money as a freelancer: 
The first is charging a fixed price. You estimate how much time and effort needed for the project, and then you demand a fixed amount of money for that project. For example, if you're a logo designer, then you charge like $50 for a logo based on your client requirements and effort needed.
The second is charging hourly prices. Here you pre-estimate how many hours the project can take, and then you set your rate on per hour bases. For example, when you get a web design project, you estimate that it takes 5 hours for completion. And you then set a rate of $100/hour or more.
Finally, write the name of the payment method you and your client feel happy with—for example, Paypal, Payoneer, or Bank transfers.
Make sure your compensation section of the freelance contract template not only clearly explains the scope of work but also how payment will be rendered.
4. Advance Deposits or Retainers
Sometimes freelancers demand an upfront or advance payment before starting work. 
They do it to check whether a client is serious about initiating a project or not and it's good to bind the client if he or she agrees.
If you're going to do that, then write it down in your freelance contract template in a separate clause or part of your payment terms.
How much advance do you take to start the work? Don't make it vague, but state the exact amount. Example, $500 prior to work and $500 upon completion of the work.
5. Late Payment Fee
Some clients just don't pay on time! You have probably experienced that as a freelancer.
There are several causes. It can happen if your payment method is not efficient or if your client is too busy.
For minimizing that risk, a late payment clause comes handy.
You need to have a proper late payment fee clause in your freelance contract to encourage clients to pay on time.
This way, clients will know that if they don't pay on time, they will end up owing you more money!
You can say that you charge a specific fee if payment is delayed more than an agreed payment time. For example, if payment is delayed more than 7 days then a 5-10% fee is added to the payment amount. It is also called the kill fee.
These terms help you get on-time payment and your client also takes it seriously.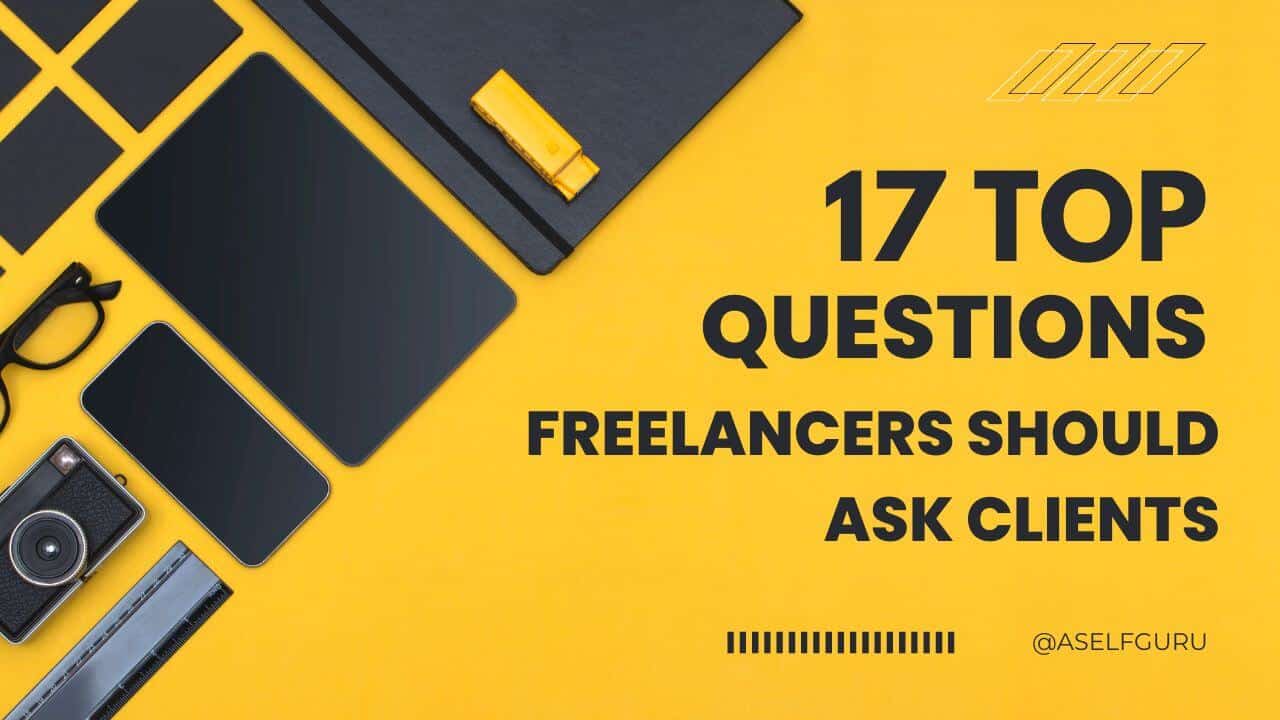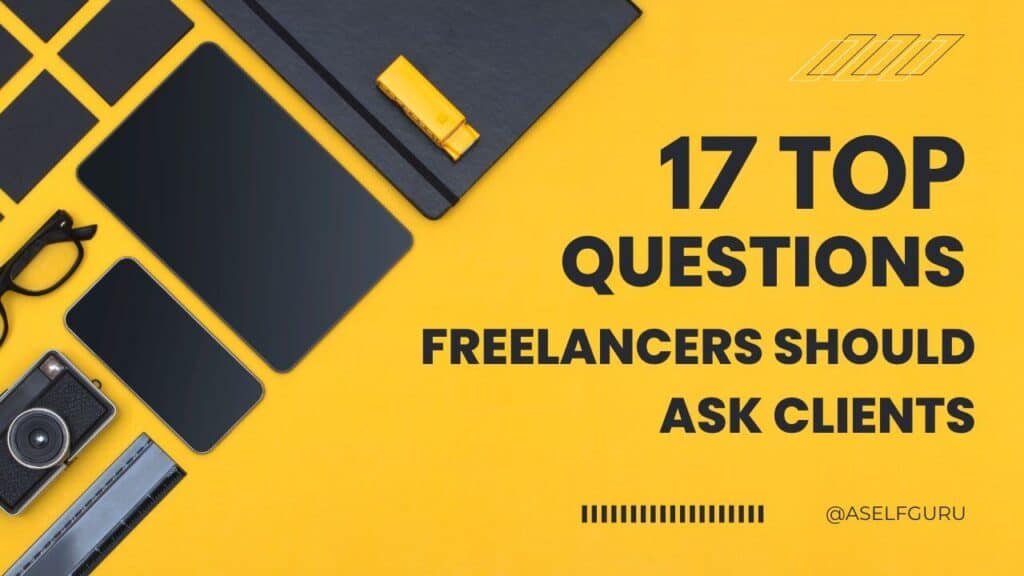 6. Changes and Revisions
Very similar to the scope, this is where you spell out how you will handle changes and revisions, or anything else you are adding to the original work.
Normally, clients are not unreasonable, and they are usually willing to work with you and the circumstances. They may want an occasional change, but they often don't expect several changes and edits.
However, there is always the chance of running into picky clients who appear to be never satisfied and want constant changes at ZERO cost.
Minor and sensible changes can be accommodated, but there are clients who are always sure about what they want.
The revisions and changes are crucial in protecting yourself from the client that has a habit of constantly changing their mind or direction.
You'd want to make sure all new changes or revisions are agreed upon and in writing.
The Freelance Contract Agreement should allow the clients to make changes if they wish, but they'll have to pay for changes after services have commenced.
7. Project Deadline and Turnaround
The deadline refers to the time by which your client needs the project to be completed. The turnaround time refers to time from start to finish a project.
In this clause, you don't rely on the client's policy but also examine your situation.
You know how fast and hard you work.
Many uncertain events can occur; as a result, you need extra time for completion.
For example, if you found any failure during testing. So, in that case, you need extra time for correcting and retesting. And it is common in projects like software design, web design, or repairing any machine.
You're a human being, not a robot. There is a possibility that you get sick and you need extra time for improvement.
Considering these types of unfavorable events, you clearly state your deadline policy. Here you can say that "if I got sick, then I inform the client via email, and the client doesn't count sick days in the project deadline."
If you buy a Freelance contract template written by a lawyer, then you will also get a "Force Majeure" legal provision in there that protects you in case of unforeseeable circumstances like the pandemic,  flood, fire, or any other systematic internet failures or interruptions that end up delaying your work as a freelancer.
This way, you are not in breach of the contract for all those circumstances that are beyond your control!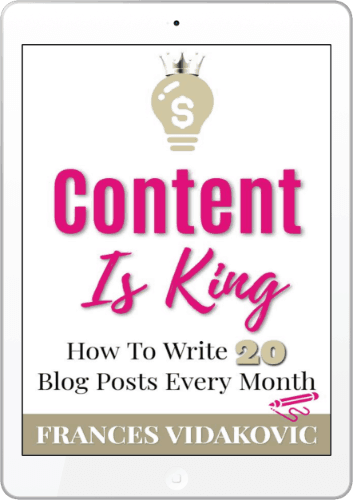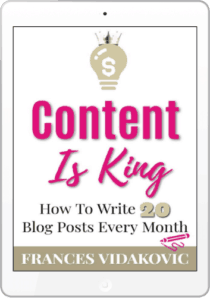 8. Termination Clause
This is the eject button.
The termination clause is here to allow all parties to exit the contract if the relationship is not working without owing each other money.
Whether you have decided to move in a different direction with your business, or your client is moving on, the clause is there to ensure everyone is moving forward on good terms.
9. Copyright / Intellectual Property Ownership
Copyright refers to ownership of any work, innovation, or formula you create. This is another area of dispute among freelancers and clients.
According to US copyright law, the ownership goes to the creator of work if the parties don't mention anything about the copyright ownership in a freelance contract. 
But as a client, you'd want to retain ownership of the work produced by your freelancer because you paid for it and would want to freely use it.
In that case, you'd need to have a proper legal clause transferring those rights to you in the freelance contract.
But sometimes the freelancer may want to keep ownership of his or her work and depending on your negotiations with the client, you both can decide who gets to keep ownership. 
The great news is that, unlike other freelance contract templates out there, my freelance contract here gives you BOTH options for FREE as part of the template. 
10. Independent Contractor Status
In the eyes of the law, it's VERY important to properly classify the freelancer as an independent contractor, not an employee. This needs to be carefully explained in your freelance contract to avoid tax and legal liability. 
Otherwise you risk getting sued and also owing more money to the IRS.
11. Confidentiality Terms
As mentioned above, clients want you to sign a Confidentiality Agreement to restrict you from sharing any sensitive information about their business.
This legal document is also called a Non-Disclosure Agreement (NDA). Learn more about it here.
The confidential information can be regarding the client's business or their secret processes or customers or anything else that could potentially be misused or shared with others. 
Why do clients want this kind of legal protection with their freelancers?
Simply because they don't want their secret business information and processes revealed to the public and their competitors.
For example, if you're a writer, then your client may ask you to sign an NDA. The terms can be like not revealing pay rates, site structure, etc.
Similarly, the client may be giving you back-end access to their platforms like Kartra to manage their email marketing, they would want this NDA signed FIRST to protect their email list and other business strategies they use to grow their list.
That's why this legal clause is important from a client's perspective.
12. Portfolio Use and Rights to Display the Deliverables
Now, as a freelancer, you may want to display the deliverables in your portfolio for other clients to see after your work is done. In order to that, you need to make sure there's a legal clause in your freelance contract template that allows you to do that.
Otherwise, the client can raise objections and forbid you from displaying the work you produced for them.
Again, a properly crafted freelance contract template like this already includes this important legal section for you, so you don't have to worry about what language to include!
13. Other Terms and Conditions
Depending on your freelance project for the client, there might be additional terms and conditions that would need to be included in the contract.
So you'd want to outline everything in your independent contractor agreement to avoid any disagreements later.
14. Non-Solicitation and Non-Recruit
Now from a client's perspective, it's important that they can trust the freelancer with their business information.
Part of that trust includes not soliciting or recruiting the client's customers, other freelancers, or employees for your benefit.
That's why some clients want to further protect their business against these losses and include this additional section in their freelance contract.
If you are a client like me looking to hire freelancers then you are in luck!
This is because my freelance contract template includes this clause as a BONUS section. Check it out here.
15. Signatures of Both Parties
It's now time to sign your freelance agreement. Both you and your client need to sign the freelance contract to make it an official legal document.
Signatures from both parties make it an actual legal contract that can be used later in court to enforce either party's rights and serves as proof that both parties agreed to the terms and conditions of the agreement.
Now I covered the most important legal provisions above but it doesn't mean this is the complete list!
There are additional important legal provisions that should be part of your freelance contract and for that, make sure to grab my template here.
That's the only way to make sure you are fully covered legally!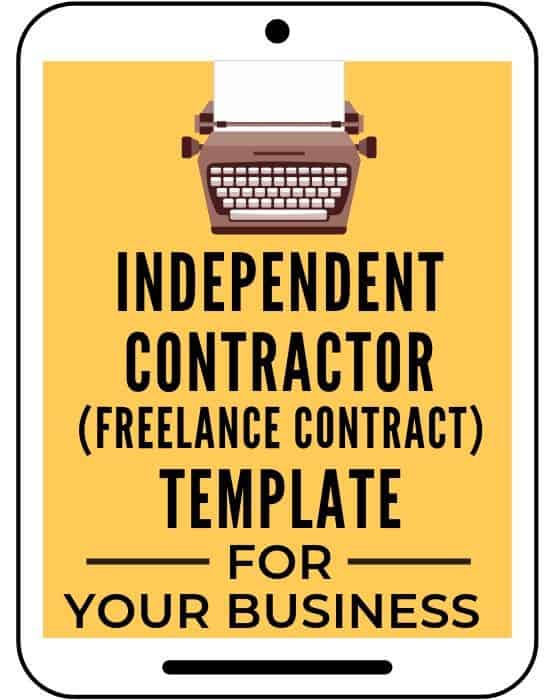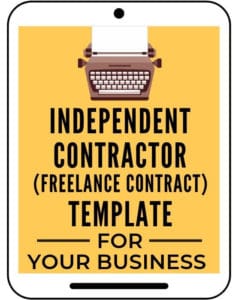 What Could Go Wrong If You Don't Use a Freelance Contract Template?
There are lots of problems that can occur if you don't sign a Freelance Contract Template with your client. As I explained earlier, if you take on a project only based on a conversation with your client, then here are some of the issues you can face:
Misinterpretation:

The client or freelancer can misinterpret the terms of the project and the working scope, which can result in nasty disputes.

Non Payments:

Clients may refuse to pay you for the work or not pay you on time.

Extra liabilities:

The client can put extra work and liabilities outside of the agreed-upon contract and that can result in frustration and a waste of your efforts .

Legal troubles:

Without an actual freelance contract, you can't prove you had an agreement in the first place and there's no legal recourse for you.

Loss of money and time: If any dispute occurs, then you're risking losing money and the most valuable asset – the time you put in working for that client.
Freelance Contract Template (Written by a Lawyer)
Now you may be wondering, how can bypass all that trouble and get a ready made freelance contract template that I can begin using instantly?
Lucky for you, I've created a super easy and customizable Freelance Contract Template so you don't have to worry about drafting one!
You get an instant download when you get the Freelance Contract Template here.
Then, you just plug in your business information (as instructed) and start using it immediately!
You just need to fill in the blanks and I tell you exactly what to put in each blank. Most people get done in just 15 minutes!
This Freelance Contract Template is legit, comprehensive, affordable, AND drafted by a lawyer who is also a professional blogger – me!
This is the same legal template I use with the freelancers that I hire for my business.
This Freelance Contract Template is your easy and done-for-you legal solution.
Here's what you get with this Freelance Contract Template:
A detailed Freelance Contract that includes all the legalese you need to protect your business.
A comprehensive legal template that's going to protect you from all kinds of legal issues with running your freelance business.
Drafted by an experienced lawyer who has more than 10 years of legal experience.
It comes with easy idiot-proof instructions to customize the template based on your business in 15 minutes or less!
Instant download so you can begin using the legal template right away!
Lifetime access to free updates.
Trusted by over 10,000+ bloggers, course creators, freelancers, my clients, and other business owners just like you!
Watch and read 100's of 5-star reviews of my legal templates here on my Facebook page here to meet other happy customers 🙂
Don't forget to join my Facebook group HERE.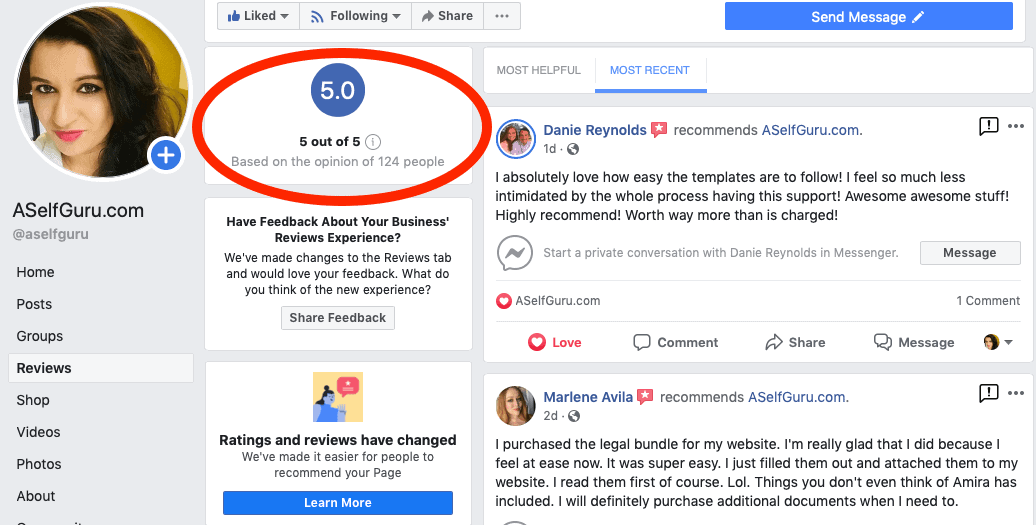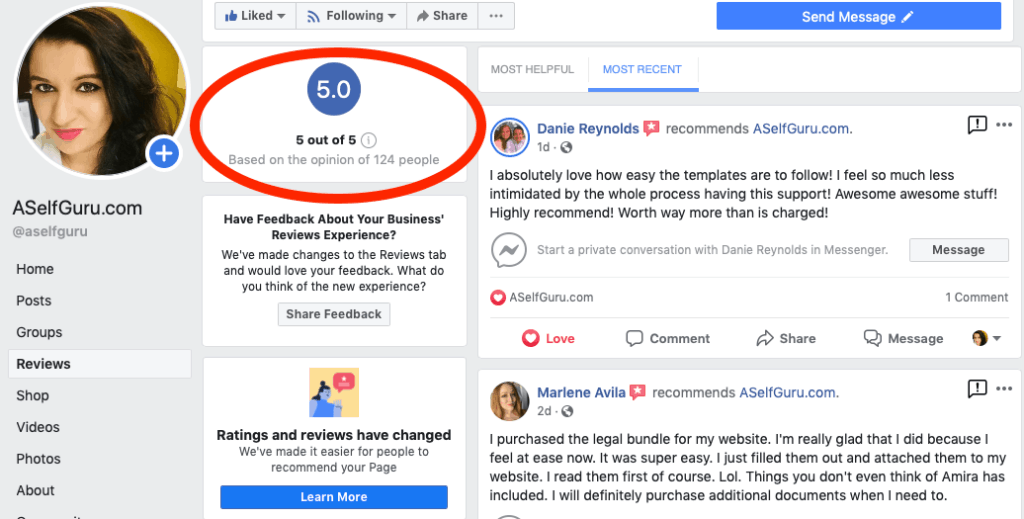 Freelancers Contract Bundle (save more than $100 off now!)
I know you're excited about giving your business a professional look with your own freelance contract template!
But, what I'm about to say next is going to make you super excited!
I created a Freelancers Legal Bundle that includes the Freelance contract template plus two other legal templates that you need for your freelance business.
I'm giving you four awesome bonuses with it as well!
This Freelance Contract Bundle includes every template you could possibly need for your business.
Check it out here and save an additional $40 off for a limited time! 
The three templates included in the Freelancers Legal Bundle are:
Independent Contractor Template –  Whether you hire freelancers or you are a freelancer yourself, this template includes everything you need to avoid lawsuits and sleep peacefully at night knowing that your business is protected legally.
LLC Operating Agreement – This agreement legitimizes your business and separates your business from your personal assets like your personal bank account, car, and house.
Confidentiality Agreement Template- use this template to protect your business secrets and information BEFORE hiring or discussing your business with others.
You'd be surprised how many entrepreneurs I know who have made the mistake of disclosing their business information to others only to find out that their ideas and trade secrets were stolen and used by others. You don't want to make that legal mistake! Learn more about this contract template in this post.
Remember that I'm offering four bonuses as well!
So unlock your special discount and check out the Freelancers Legal Bundle here.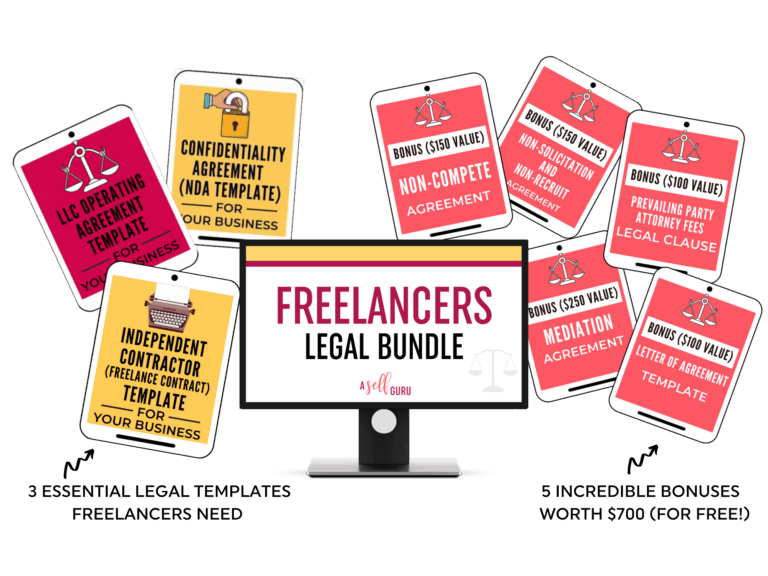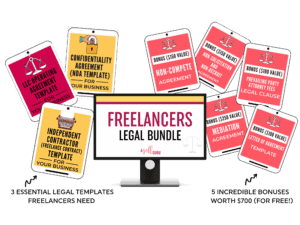 Questions Freelancers Should Ask Clients Before Working
Before you start your freelance work, it's a great idea to ask your clients these 17 most important questions to prevent any misunderstanding and legal issues.
Final Thoughts: Freelance Contract Template
Freelancing is a great way for you to earn extra income or even start a business! Scale your business by outsourcing content with this.
But, it's important to make sure that you protect yourself when doing this kind of work.
Freelance contracts are a great way to protect yourself from disputes, financial losses, and facing any legal issues.
This Freelance Contract Template protects you and your business from legal issues and gives you all the protection you need to run your business smoothly and legally.
Click here to get your Freelance Contract Template and start protecting your BUSINESS today!
If you want to save even more, check out my Premium Legal Bundle here, which is a discounted bundle of 6 legal templates and tons of bonuses.
If you want to really SAVE BIG where you literally save $1,000 off then for a limited time, grab my VIP Legal Bundle here, which comes with 16 legal templates + 16 bonuses for your online business!
Get your discount coupon code here before it's gone!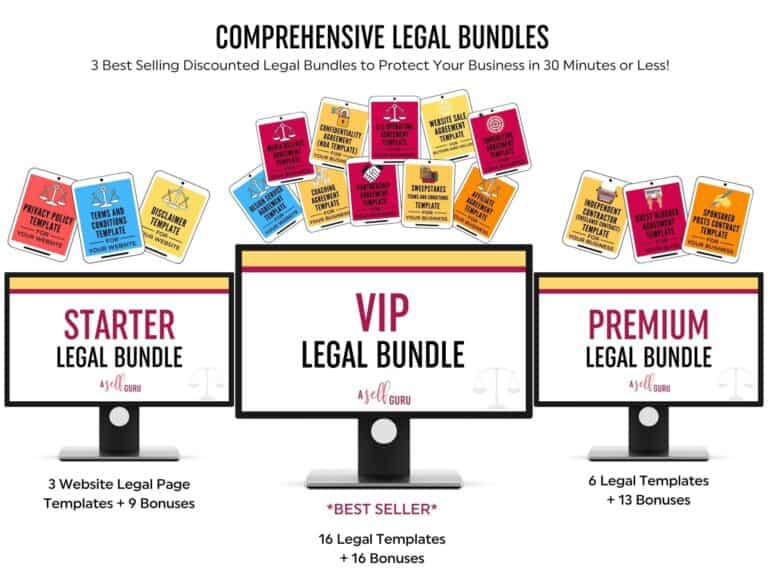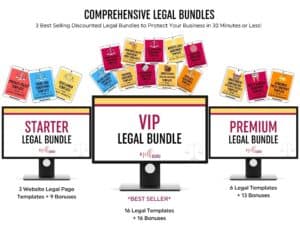 Also, I can't wait to interact with you in my Facebook group here! My group is packed with tons of FREE business and legal tips. Plus, it's a great way to network with other bloggers and business owners.
RELATED POSTS TO FREELANCE CONTRACT TEMPLATE AND LEGAL TEMPLATES
Are you a freelancer? What services do you offer? Tell me in the comments below!