You might be asking yourself: Can a book be written in a month?
The short answer is YES! 
It's possible to write an entire book in a month, and in this blog post, you are going to learn the 21 essential tips and tricks to make that dream a reality!
From setting aside a specific space for writing to managing your time well, here are 21 answers to the question, "How to Write a Book in a Month?"
So let's find out the top tips for writing a book in 30 days, and how you can use these tips and tricks even with your full-time job!
21 Awesome Tips for Writing a Book in a Month
Writing a new book may seem like a massive task or challenge for a lot of people but if you treat it like a job, it can be done.
Break up the task into smaller chunks and tackle each one at a time.
Writing just 500 words every day will have you writing around 18,000 words in a month if you stick to it.
Follow these 21 best tips for writing a whole book in 30 days: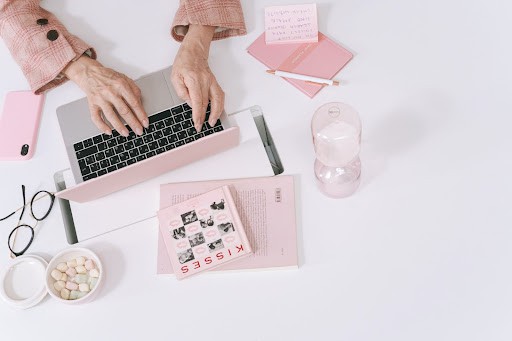 Tip #1 for Writing a Book in a Month: Designate a Writing Space
I believe designating a specific place to write can be one of the most important steps toward success when writing a book.
Designating your work area is key because it helps to commit you to that space and acts as a physical reminder of the task at hand.
Designated writing spaces also help to block out external distractions, whereas if you are writing from your bed or couch, those cues may make you feel too relaxed to power through and stay focused.
Designate somewhere in your house where you can sit comfortably and be undisturbed while working on your book—this could even include various places throughout the day, depending on which works best for you.
-Antreas Koutis, Administrative Manager, Financer
Tip #2 for Writing a Book in a Month: Break It Down into Manageable Chunks 
Whether you're a plotter or a "pantser", staring down an entire manuscript with a 30-day deadline is daunting.
The best way to hit your deadline without burning through all your creative stamina is to focus on small, incremental steps toward your goal. It's a mindset shift more than anything.
Depending upon how you write, this might mean you focus on finishing one chapter a day or setting a specific word count to hit before the clock strikes midnight. You can set a daily word count goal.
I take the approach of breaking my book out into chapters, and for longer chapters, I'll break it down further into individual scenes.
When you look at a small fraction of your novel, you'll find yourself far less overwhelmed than if you try to write it all at once.
From the world-renowned to the aspiring, we all write books the same way: one word at a time. You just have to figure out the best way to psych yourself into it.
-Morgan Danielle, Content Strategist, She's Got Plans
Tip #3 for Writing a Book in a Month: Utilize Writing Apps and Tools
Writing apps can be a great way to stay organized and on task as you write.
There are many writing apps available, ranging from simple outlines to full-blown tracking services that keep track of your progress.
Choose an app that works best for you, and use it to manage your timeline and tasks while you write.
Utilizing the right tools can help make the writing process smoother and more efficient.
For example, use this incredible writing tool to create any kind of writing in seconds and to overcome writer's block.
Here's another great writing tool you can use to write a book in 30 days!
It's a great idea for new writers to use these tools and resources to jump start their creative writing.
Related Blog Posts to Writing a Book in 30 Days
Check out these blog posts to find out the best writing tools and software you can use to write your book in a month!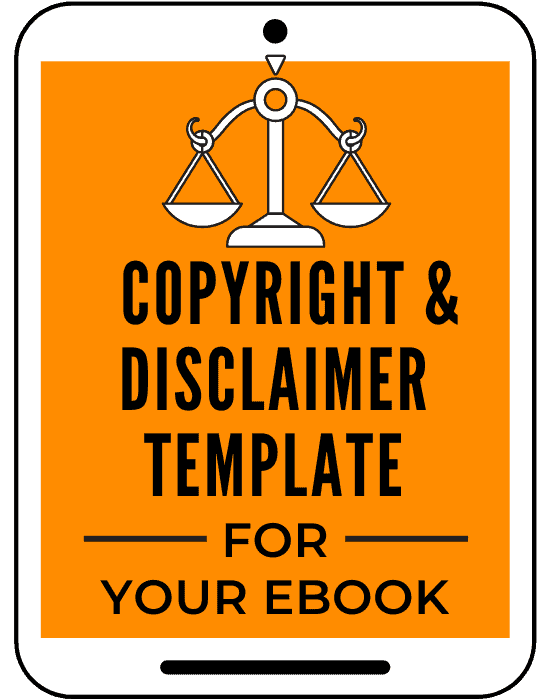 Tip #4 for Writing a Book in a Month: Find Other Writers to Write With You
I can't say for sure if this will be useful to you.
Individual methods of operation differ. However, I've found it useful to associate with other writers who share my goal of producing a large body of work.
If you wish to meet up with other writers in your area, NaNoWriMo has a page dedicated to helping you locate writing sprints to take part in. Or, if you'd rather have a low social profile, there are countless online writing forums you can join for encouragement and group writing marathons.
Working on my writing with other people has been a game-changer for me because of the accountability it provides and the wonderful sense of community that develops among writers (disclaimer: usually).
In most cases, writing requires you to work on your own. Meeting new people who share my enthusiasm for writing is one of my favorite things to do.
-Edward Mellett, Co-Founder, Wikijob
Tip #5 for Writing a Book in a Month: Organize via Storyboards
A storyboard can help you keep track of important plot points and events in your narrative.
You've likely heard of using storyboards for more cinematic productions, such as movies or cartoons.
They can work equally well for writers who want to create a framework of events for their stories.
With a bit of tweaking, you can make use of online platforms like Miro or more dedicated applications like Scrivenerto help you keep your thoughts organized.
Whatever you decide to use as your medium, just keep your notes relatively short, simple, and memorable.
This will make it easier for you to recall exactly what prompt you want to write from when you view each notation.
The organization will help you achieve a much faster writing speed; you'll be able to imagine less what you meant to write and more time actually writing it.
-Max Schwartzapfel, CMO, Schwartzapfel Lawyers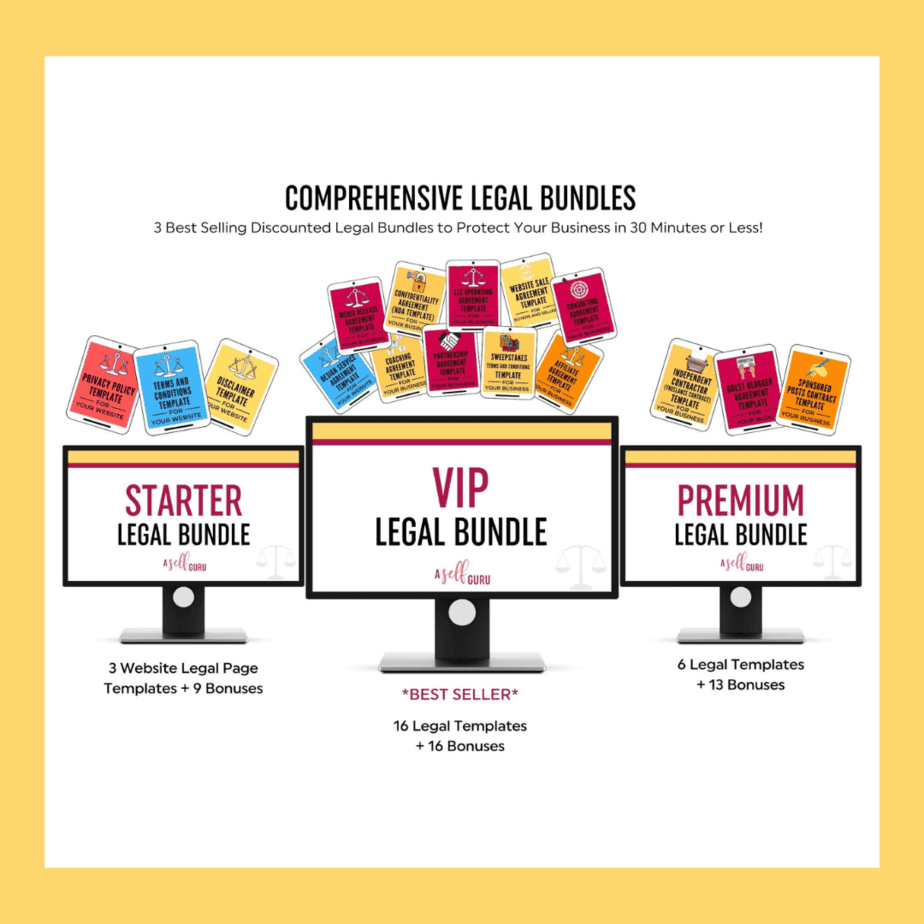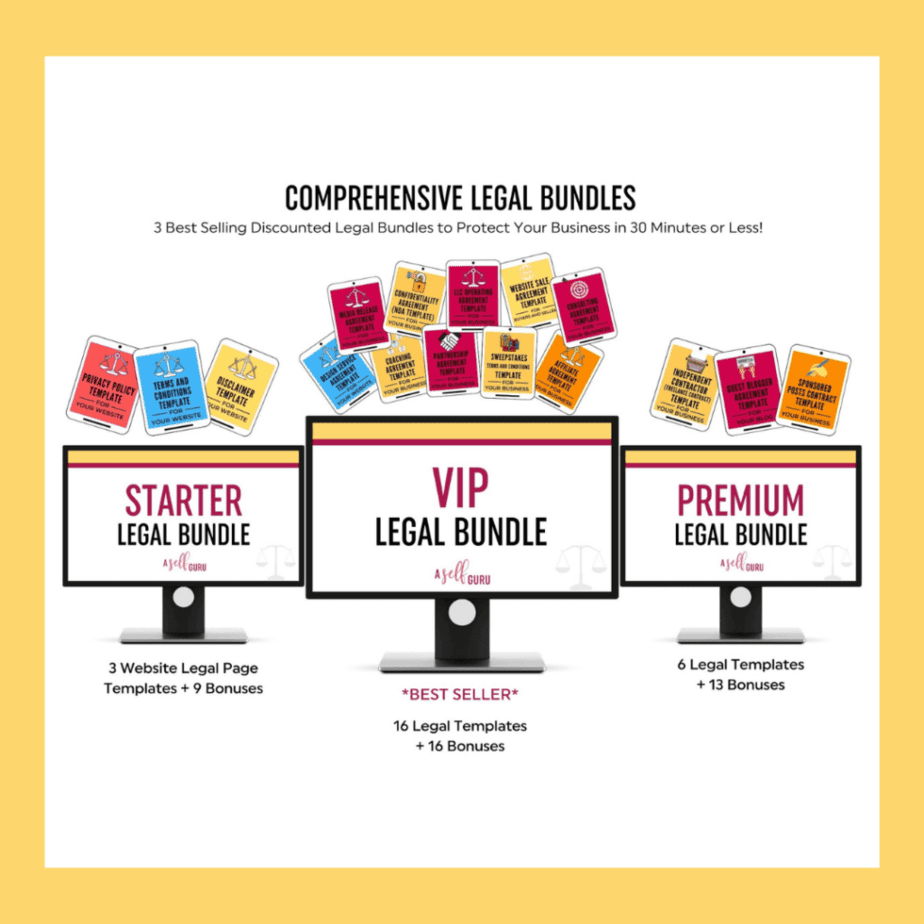 Tip #6 for Writing a Book in a Month: Write First, Edit Later
My best tip for writing a book in a month is to "write first, edit later."
I say this because we can waste a lot of time editing and making changes, trying to make the book "perfect." 
In reality, you can write a small and decent book in one month if you focus on actually writing it and not worrying too much about making unnecessary corrections or revisions.
If you already have a rough outline in your mind, you must get started right away. This will help you stay in the writing phase only and help you get your book finished in a month's timeline.
-Shaun Connell, Founder, Writing Tips Institute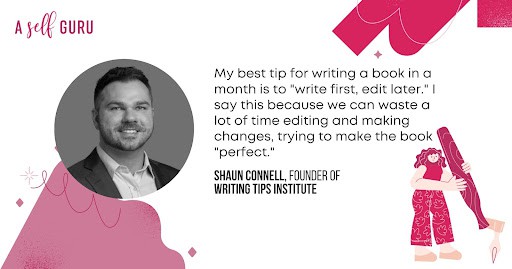 Tip #7 for Writing a Book in a Month: Create a Series of Incremental Stories
The secret to completing any enormous task is to break it up into smaller increments.
I used this method to produce a 60,000-word book on burnout recovery for entrepreneurs quickly.
The first step was to take this larger concept and outline what each of the sections and chapters would look like. Each point in the outline served as the title of a chapter on a specific topic.
At approximately 2,000 words per chapter, this was achievable within 30 working days.
To augment the base content, I also thought incrementally about including other successful people in my work.
I recruited several published authors and business professionals who each agreed to contribute just one chapter to the book.
This was achievable for all of them and easily delivered within a month.
With all the parts written, I had a completed work. I didn't worry about editing the content during this phase.
After the writing was done, I shifted into editing mode to build connective tissue between all the working parts.
-Dennis Consorte, Digital Marketing and Leadership Consultant for Startups, Snackable Solutions
Tip #8 for Writing a Book in a Month: Outline the End First
I'm currently writing a book on freelancing and found that I couldn't get my ideas out fast enough.
So, I started with an outline to help me structure my thoughts and make sure nothing fell through the cracks.
Each time a new idea popped up, I'd categorize it to the right chapter in the outline so I could expand on it later.
The outline also helps when I have small pockets of time. I can pick a section and start brain-dumping instead of picking it up in the same spot each time.
To create my outline, I started with the end in mind. 
A book sends readers on a journey from point to point. Starting with the end allows me to focus on where I want the reader to end.
From there, I can talk about the right topics to support the journey and ensure my ideas flow logically.
-Alli Hill, Founder and Director, Fleurish Freelance
Tip #9 for Writing a Book in a Month: Be in the Right Place Mentally
If you're not in the right place mentally, then everything else will fall apart.
I've been writing since I was in high school, and I've always had trouble getting into the flow of writing.
It took me a long time to realize that it wasn't because my ideas weren't good or because I was lacking in talent—it was just because I didn't know how to get my brain into the right headspace for writing.
Once I figured out what worked for me, though, everything changed.
Now, if I feel like I need some inspiration or motivation to get started on a project, all I have to do is think about that moment when everything clicked—and the words flow again!
-Rengie Wisper, Marketing Manager, Check CPS
Tip #10 for Writing a Book in a Month: Block Distractions and Try Timers
Unless you're an old-school writer using a typewriter or pen and paper, you're likely hooked up to an incredibly distracting device as you work.
Rather than fighting your monkey brain to sustain your attention as you write, make things easier and get a distracting-blocking app or browser extension.
You can use tech to fight tech by blocking tempting apps or websites on your phone, laptop, or any other devices within your reach.
You can set the platform to automatically turn on and off on a set schedule or simply turn it on and off manually as needed.
If you want to double down on your efforts, block your distraction-free day with a Pomodoro timer.
Concentrate in 25-minute increments followed by 5-minute breaks or lunch break when you get up and move away from your computer.
By keeping yourself connected to life outside your writing and giving yourself brief breaks as rewards regularly, you'll be better equipped for a steady focus on your next novel.
-Jack Underwood, CEO and Co-Founder, Circuit
Tip #11 for Writing a Book in a Month: Commit to One Weekend
Commit to a weekend of writing to jump-start your process.
Set yourself up for success by jotting down the main ideas you'd like to cover in one or two sentences and then giving each idea a title.
Voila! You have chapter titles!
Next, on the designated weekend, open your laptop and begin with your first chapter title.
Set a timer for ten minutes.
Free-write every thought that comes into your mind surrounding the title's premise, devoid of judgment or stopping, until the timer goes off.
Do the same for all the chapter titles you've prepared. In a little over an hour and a half, you'll have the beginnings of 10 chapters!
Repeat the process and write a bit more for each chapter.
The following day, repeat the process again.
In two days, you'll see your book unfolding.
Editing will, of course, follow, but sometimes all it takes is feeling inspired! Challenge yourself with just one weekend of commitment, and you'll likely be motivated to finish in a month! You can do it!
-Kenneth Lin, CEO, BOOP Bakery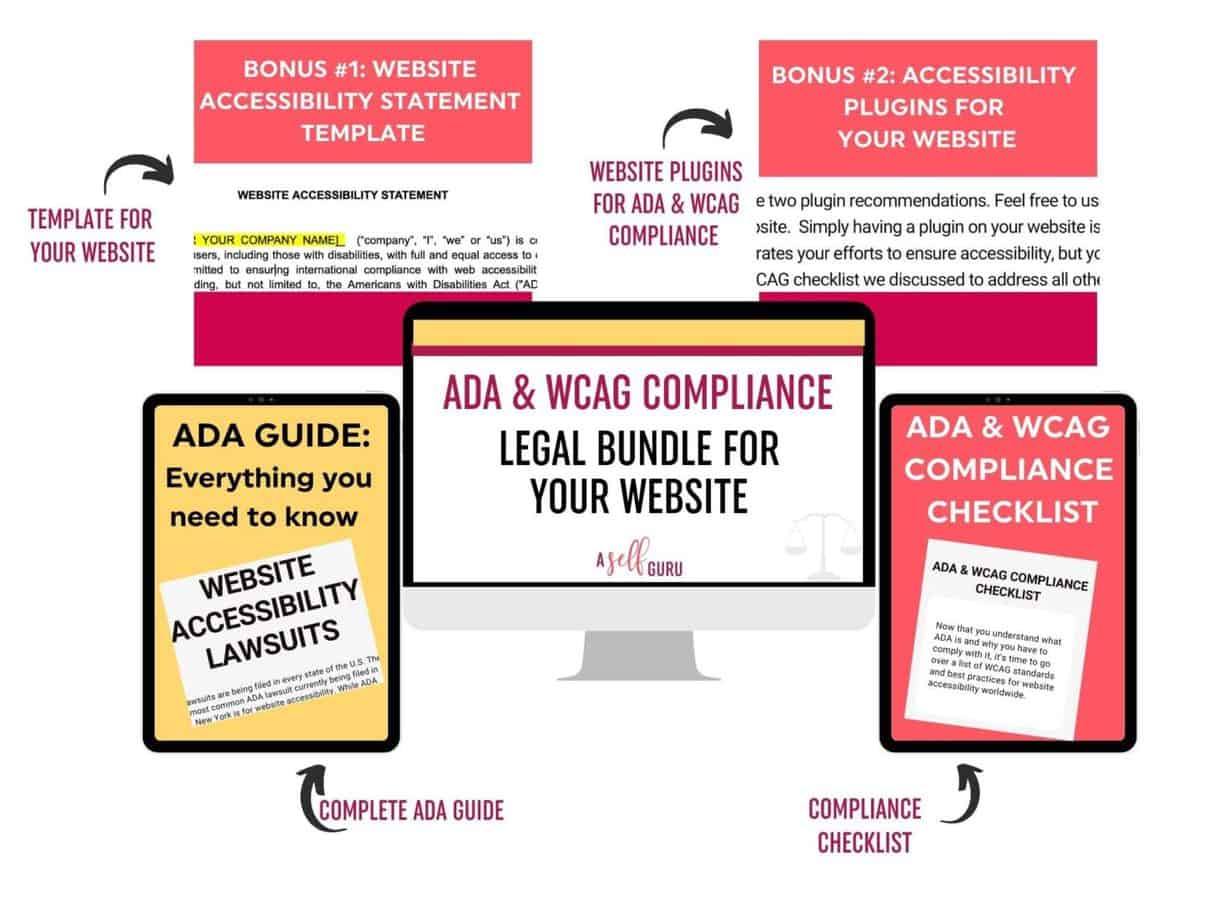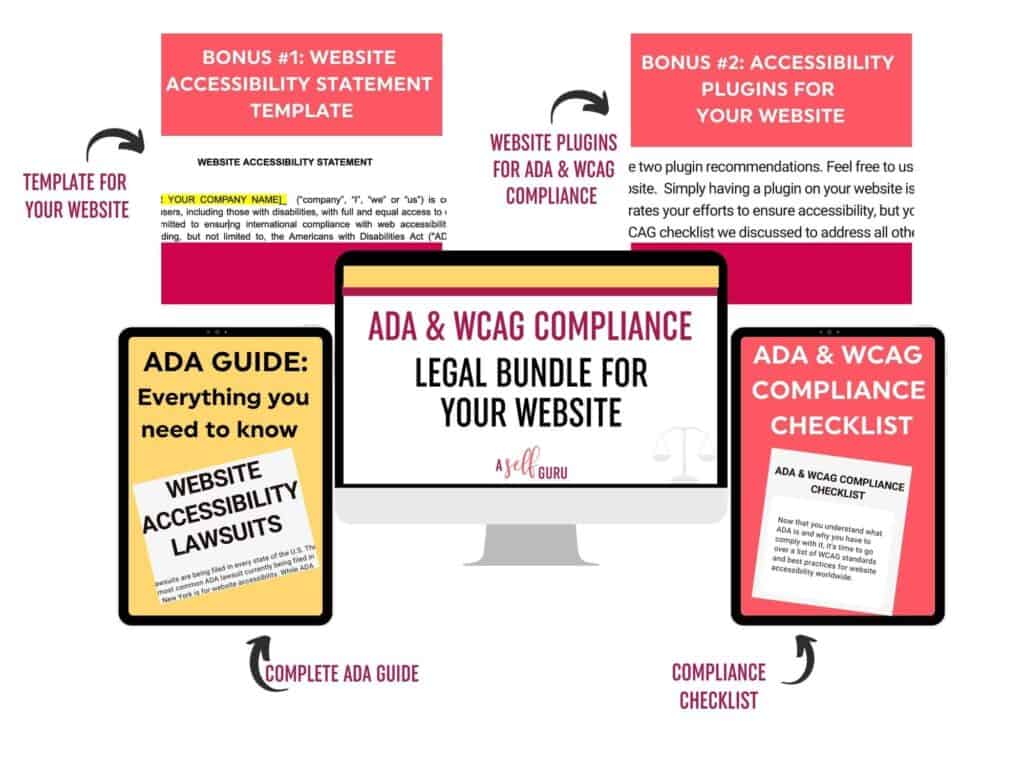 Tip #12 for Writing a Book in a Month: Rely on Structure and Discipline
I'm the author of Teaching Frankenstein: A Cautionary Tale (under the pen name Viktor James). To write a book in a month, you need discipline and structure. 
Before you start, outline all the chapters and what the goal of each chapter is.
You also need to set up an uninterrupted time to write every day.
It should be the first thing you do so you can put your full creative energy and focus on it.
If you try to push it off until later in the day, something will always come up and derail your plans. From there, it's really about sticking to the plan.
-James De Roche, Managing Partner, Lead Comet
Tip #13 for Writing a Book in a Month: Unplug from Social Media
It's either you write your book in a month, or you stay on social media; there is no in-between.
Finishing a book in such a short period of time means that focus is a valuable resource; you can't afford any distractions, of which social media is the number one source.
When I set a goal to finish my book, I did a social media detox. 
I knew it would be hard to limit my usage daily, so I just avoid it altogether. For only 15 minutes a week, I would check my accounts.
I asked my friends, family, and colleagues to reach me either through text or call so I could still be accessible somehow.
-Garrett Smith, Head of Local SEO, GMB Gorilla
Tip #14 for Writing a Book in a Month: Practice Good Time Management
If you want to become an author, have an all-or-nothing attitude.
My top tip is to block out two hours in your diary every day for one month. 
Your immediate reaction might be that you don't have time.
There are 24 hours in every day.
If you sleep for eight hours and you work for eight hours, what are you doing with your remaining eight hours?
Be honest; are you wasting two hours a day scrolling through social media or mindlessly watching television? Neither of these activities will change your life or anyone else's.
Stay focused and know that the quicker you write your book, the easier it will be because of the momentum you gain.
This newly repurposed time is not forever; it's just for one month.
If you feel overwhelmed, imagine how it will feel to receive and sign your first-ever copy. Your book has the potential to change someone's life, but only if you write it.
-Cassandra Welford, Author and Founder, Welford Publishing Limited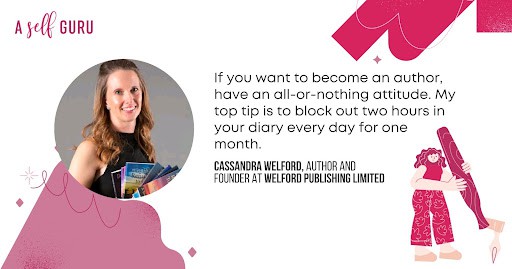 Tip #15 for Writing a Book in a Month: Create Productive Morning Routine
For me, creating a productive morning routine is an important step in achieving success when writing a book. Early mornings are when I am most alert and active.
Start by setting aside time for yourself each day, such as waking up earlier or staying up later than usual.
Make sure to have everything you need before starting your day – whether that's coffee and breakfast, or music to keep you focused.
Next, make sure to create a plan for the day – giving yourself specific measurable goals can help ensure that you're making progress.
Finally, don't forget to set aside time for breaks throughout the day – give yourself a chance to refresh and refuel before diving back in.
By creating a consistent routine, you will be able to maximize productivity and make sure that your book is completed in 30 days.
Here are 9 ways you can create a productive morning routine for success!
Tip #16 for Writing a Book in a Month: Get Feedback from Others
Writing a book can be a solo endeavor, but it doesn't have to be.
Consider asking for feedback from friends or family members as you write.
Not only will this give you validation that work is progressing, it also helps to catch mistakes or areas that need improvement.
It will also help keep you motivated and on track, as your readers can offer constructive criticism.
Your feedback sources don't have to be limited to a best friend and family; consider asking other authors in your genre or members of a writing group for their input.
Getting feedback from another professional writer or full-time author will be extremely beneficial for you especially if it's your first time writing a book.
This will give you an even more objective view of your work, allowing you to make any necessary revisions before submitting your book for publication.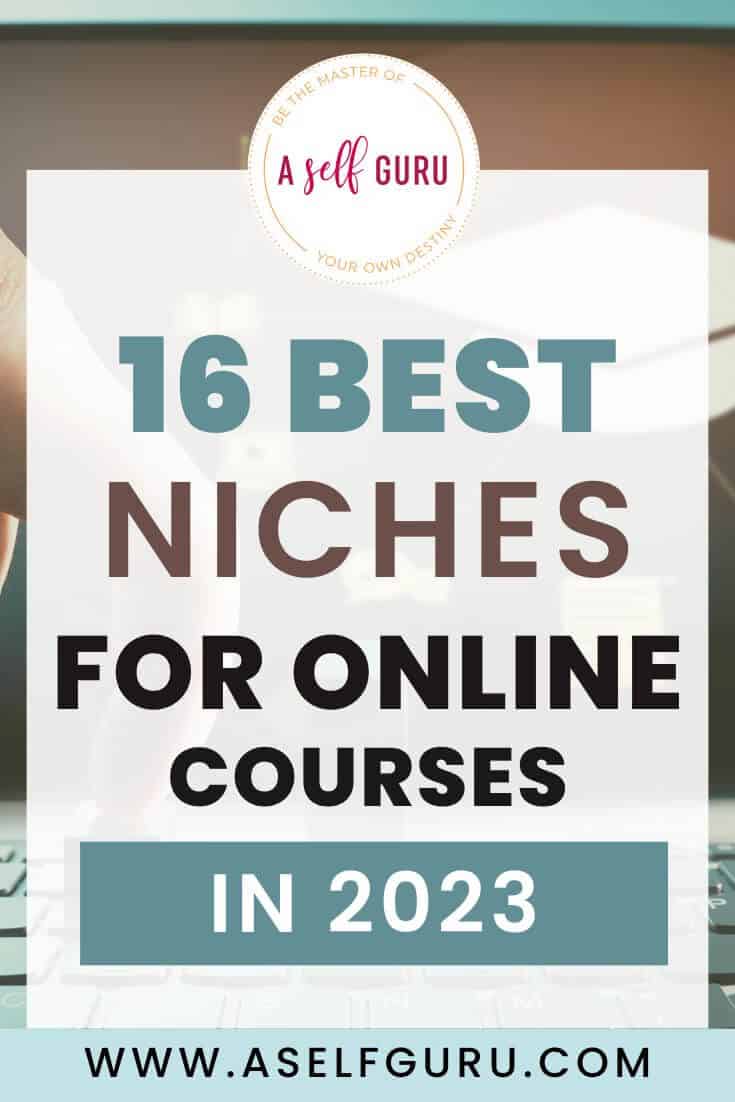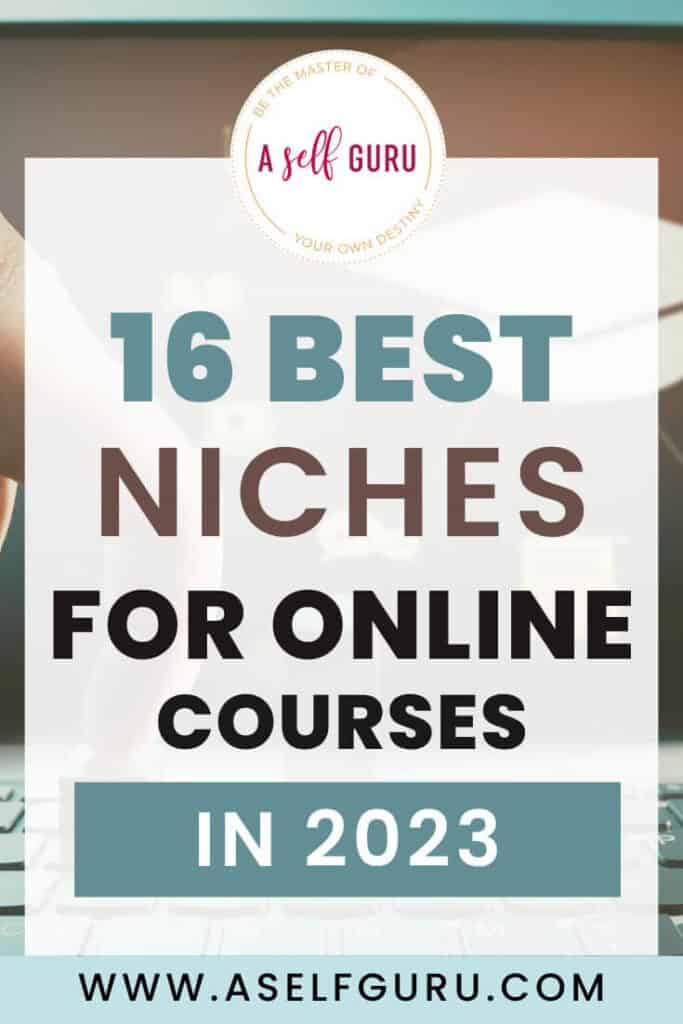 Tip #17 for Writing a Book in a Month: Take Breaks
Writing can be exhausting and overwhelming, so make sure to take breaks throughout the day.
This will help you stay focused and energized as you write.
Taking short breaks throughout the writing process can also give you fresh perspectives, allowing you to approach challenging sections from different angles.
If possible, step away from your book for a few days every now and then.
This will give you time to recharge and will help ensure that any new ideas or revisions come from a place of clarity.
When you return to your work, chances are you'll be more productive and efficient with your writing.
Tip #18 for Writing a Book in a Month: Don't Get Discouraged
Writing a book takes time and effort, so it's important to remain motivated throughout the process.
If you find yourself getting discouraged or overwhelmed by the task at hand, take a step back and remind yourself why you're writing in the first place.
Your writing goals may be big and lofty, but remember that every small word written is a step towards achieving them.
Don't give up!
With hard work and determination, you can create a writing schedule to reach your goals and write your book in a month.
Tip #19 for Writing a Book in a Month: Utilize Writing Resources
Writing can be complicated, so don't hesitate to tap into writing resources and advice.
Researching grammar rules and literary devices can help ensure that your writing is accurate and well-crafted.
Additionally, reading works by other authors in the genre you're writing in can help you gain insight into their writing styles and techniques.
Finally, there are many online resources available that offer writing tips and advice for creating the best book.
Investing in a few books on the craft of writing or taking courses on the subject can be beneficial as well. Utilizing these resources can make your entire process to publication much smoother.
Tip #20 for Writing a Book in a Month: Get an Editor
Getting an editor can be a great way to ensure that your book is the best it can possibly be.
An experienced editor will provide valuable feedback, catching typos and grammar errors as well as giving you advice on plot development, characterization, and more.
Having another set of eyes look over your work can help you identify any issues that need to be addressed and make your book shine.
It's important to remember, however, that editing is a collaborative process – so don't be afraid to speak up if you disagree with an editor's notes or suggestions.
Ultimately, the decisions about your book should be yours.
Tip #21 for Writing a Book in a Month: Celebrate Your Accomplishments
Take time to celebrate your accomplishments when you finish writing each section of your book.
This will help keep you motivated and remind you of what's been achieved so far.
Whenever possible, take a break or go out with friends, or do something special that rewards you for your hard work.
Remember to congratulate yourself on the big things too – like finishing a rough draft of your book!
Celebrating success can help keep you motivated and remind you why writing is a worthwhile effort.
Read this blog post to learn the successful habits of entrepreneurs who have written books. 
Pro Tip: How to Legally Protect Your Book (Tips from a Lawyer)
Writing a book is such a big accomplishment, so you must make sure to protect your work.
Including a Copyright Notice and Disclaimer page in your book is one of the simplest ways to prevent theft and limit your legal liability for the content you publish (printed or ebook).
But a lot of authors get this wrong and don't include the right legal language.
Which is why as a lawyer, I have put together this easy to use Copyright Notice and Disclaimer template that you can instantly download and add to your book to protect it legally.


Watch this video to see why thousands of entrepreneurs love our legal templates and bundles! (subscribe to my YouTube channel for more business legal tips)
FAQ on How to Write a Book in 30 Days
Below are answers to the most common questions asked about writing a book in 30 days and becoming a successful author.
How Many Words a Day to Write a Book in a Month
The exact number of words you need to write per day will vary depending on your goal and the length of the book you're writing.
Shorter books tend to require less daily word count than longer ones.
For example, if you're aiming to write a 80,000-word novel in one month, you'd need to write approximately 2,667 words per day.
If you're aiming to write a 40,000-word nonfiction book in one month, you'd need to write around 1,333 words per day.
Of course, there are other factors you should consider when writing a book in a month.
You'll need to factor in the time you spend on research, editing, formatting, and other tasks related to publishing your book.
Additionally, you should make sure that each day you set aside a few hours for writing so that you can stay focused and productive with your writing project.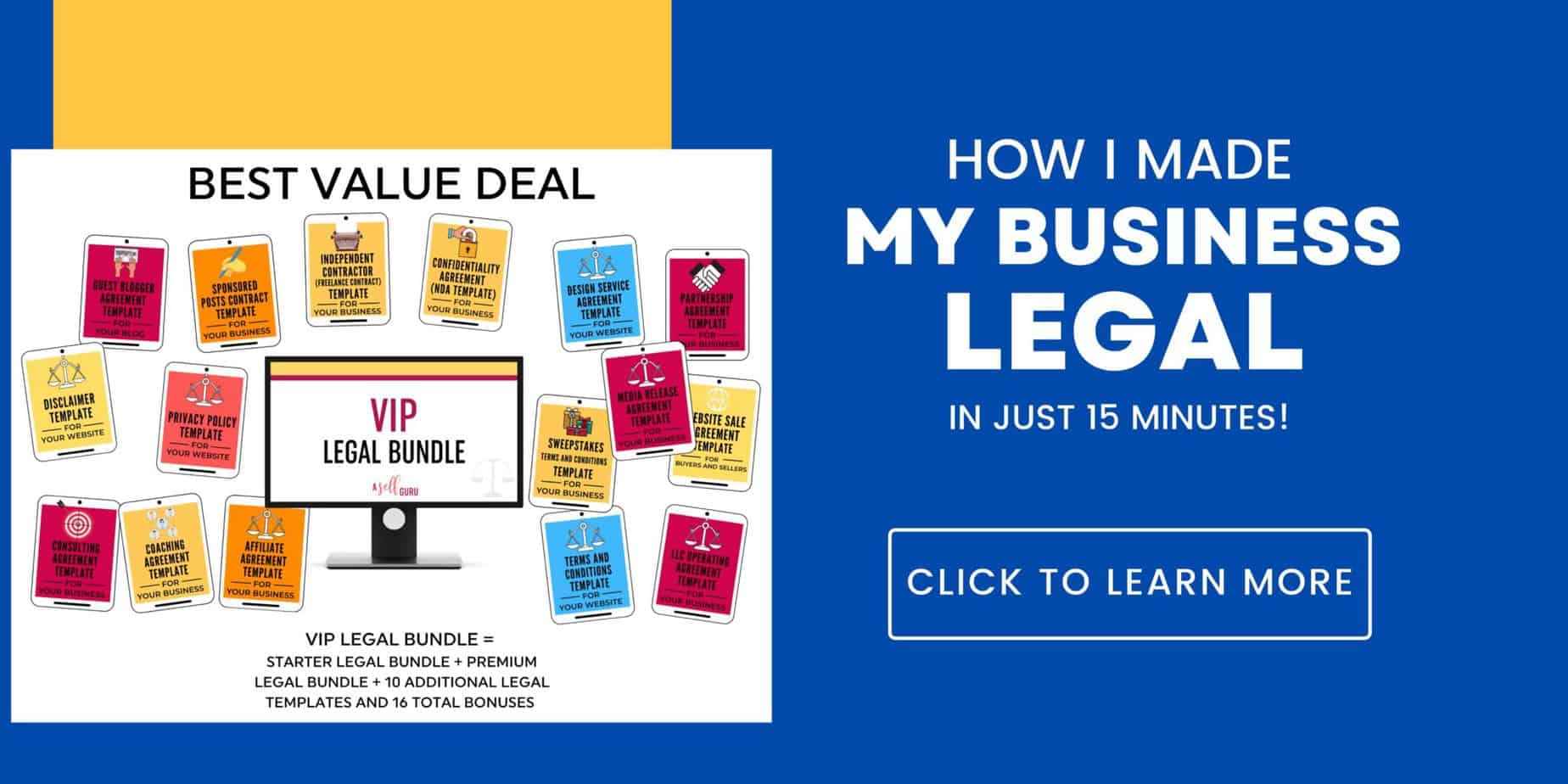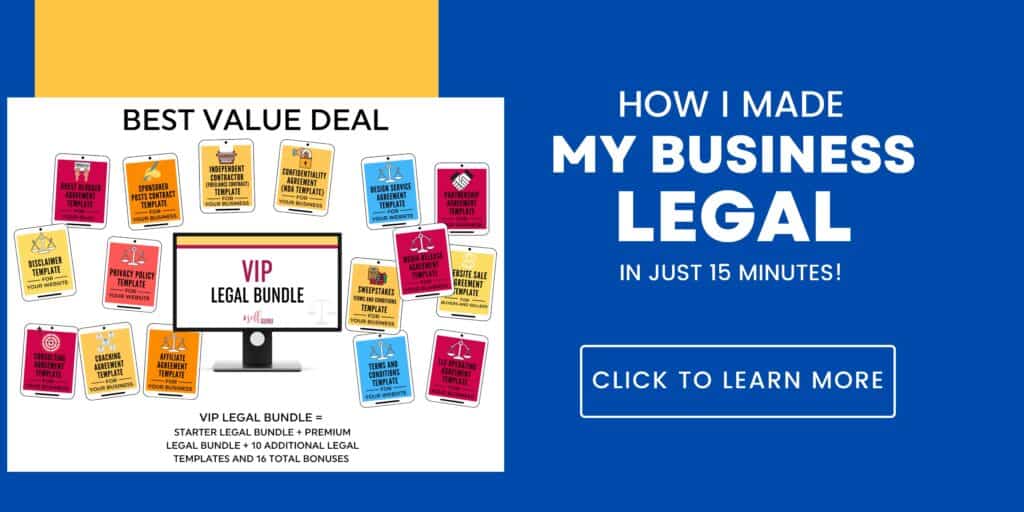 Is it Possible to Write a Book in 30 Days?
The short answer to this question is yes, it is possible to write a book in 30 days.
Follow the essential tips and tricks above to complete your book in a month.
You will need to have an initial idea of what your story is going to be about and how you plan on structuring it before you start writing.
Additionally, it is important to set word count goals and deadlines for yourself throughout the process.
This can help ensure that you stay on track and don't get overwhelmed or frustrated along the way. Get feedback on your first novel or first book from your writer friend or real writers.
Finally, remember to take breaks when needed and to read over your book often so that you can make sure it is well-crafted and ready for publication.
The most important thing is that with these tips in mind, you can write a book in 30 days and create something that you will be proud to share with the world.
How Long Does it Take on Average to Write a Book?
Honestly, the answer to this question depends on the length of book you intend to write, as well as your writing speed and availability.
A short novella or a novel of 40,000 words could take anywhere from two to six months if you are working consistently.
Longer works such as epic fantasy novels at 100,000 words could take up to a year or more.
Of course, some people can write faster than others and it is entirely possible to finish a book in 30 days if you are dedicated and consistent with your writing sessions.
Plus you can use writing tools to speed up your writing. Check out the 25 best writing tools and software here.
It's important to remember that the quality of your work should not suffer for the sake of speed, so take as long as you need to create something you're proud of!
Good writing takes time and effort.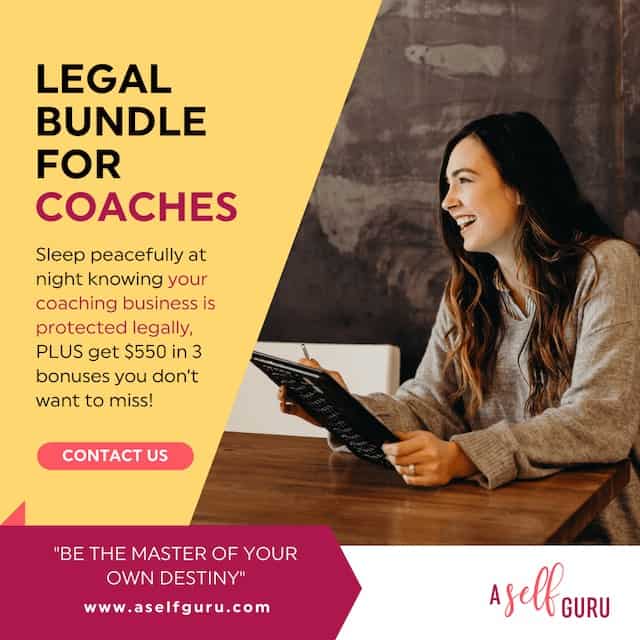 Related Blog Posts – How to Write a Book in a Month
In addition to the tips on how to write a book in a month, you should check out the following helpful blog posts and tools for your business:
Visit this freebies page to get 5 awesome free business, blogging and legal tips!
Below are some more helpful blog posts, legal tips, tools and resources on website mistakes that you should check out next:
Outrank your competition and enhance your content creation
16 Best Niches for Online Courses (#7 and 10 are most profitable)
15 Expensive Legal Mistakes Entrepreneurs Make (and How to Avoid them)
What's an LLC and when to form one?
How to Legally Protect Your Book (with Proper Copyright Notice and Disclaimer Examples)
CPA Solution Membership to get all your tax and accounting questions answered!
Get The Simple SORT Handbook: The New Entrepreneur's Roadmap to Setup, Operate, Record and Tax Slay a Successful Business
AI writing tool to write blog posts 10x faster, create social media content, videos, and any kind of content to save time in business
This SEO tool to make sure your blog posts rank on the first page of Google 
More Tools to Improve Your Writing Skills