Here are 12 top productivity hacks to get the most out of your workday.
As business owners, we have a lot on our plates.
Even though many of us can work from home, the list of tasks seems never-ending.
On top of that, we must learn to be web designers, graphic artists, writers, and more.
Time management is critical to the success of your business.
But never fear, hope is on the horizon with these top 12 productivity hacks that will surely maximize your workday!

1.   Curb the Time You Spend Checking Your Email Inbox
Technology today allows us to be in contact with just about anyone at any time. Our smartphones rarely leave our sides. So, it's not surprising that email is easy to check whenever we want to, but that doesn't mean we NEED to check our email every five minutes.
If you do, you'll waste huge amounts of time continuously popping into your inbox.
The best solution is to set a specific time to check your email.
Some of us want to click on our inbox every time we hear that notification. I still do it at times. It's a hard habit to break. But unless you're expecting a super important email, checking it once in the morning and once in the evening enables you to tame your inbox while reducing the time you spend digging through emails.
I promise nothing will catch on fire in your inbox if you don't check it every hour (or more).
If you get hundreds of emails a day, try SaneBox. It separates your email into different folders such as SaneNow, SaneLater, and even SaneNewsletter. It saves me hours every week because the most important emails go into my actual inbox.
2.   Automate What You Can
Online entrepreneurs have more options to automate their workflow than ever before, and it's only going to get better. There are so many things that you can automate to reduce the time you spend on redundant tasks like:
Client onboarding
Scheduling blog posts
Paying business bills
Computer backups
Filling in online forms
And so much more.
Zapier is an excellent automation tool that connects the various apps you use to streamline and automate your workflow.
It's a lifesaver.
Zapier works with more than 1,500 apps such as Google Sheets, Slack, Quickbooks, Evernote, and Twitter. I personally use it to connect Evernote and Asana and Pinterest and Evernote. However, if you're tech-challenged like me, there may be a little bit of a learning curve, but it was totally worth it.
Take some time to assess the processes and tasks you regularly use in your business and look at what you can automate.
Zapier has a free account that lets you set several automations.
For more complicated automations, you'll need to upgrade to a paid account. But the simple ones can eliminate some of those pesky routine tasks and give you more time to focus on things in your business that make you money.
This one productivity hack will seriously save you HOURS every day.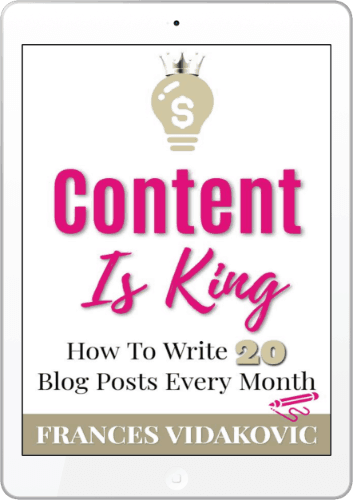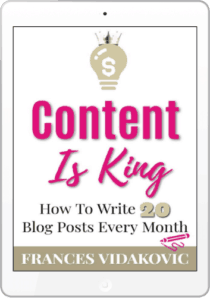 3.   Don't Focus on Perfection
If you're a perfectionist, you'll have to give yourself some slack. If you wait until your website is perfect to launch it, you'll never launch it.
Waiting to publish a blog post, but a week later, you're stuck on the small details? That's about six days too long.
The problem with striving for perfection is you may never find it. Perfection will bring your productivity to a standstill because we can always find something to change.
Sheryl Sandberg said it best, "Done is better than perfect."
Now, I'm not saying to hurry through your blog post and slap it up on your blog without proofreading it. There's definitely a balance.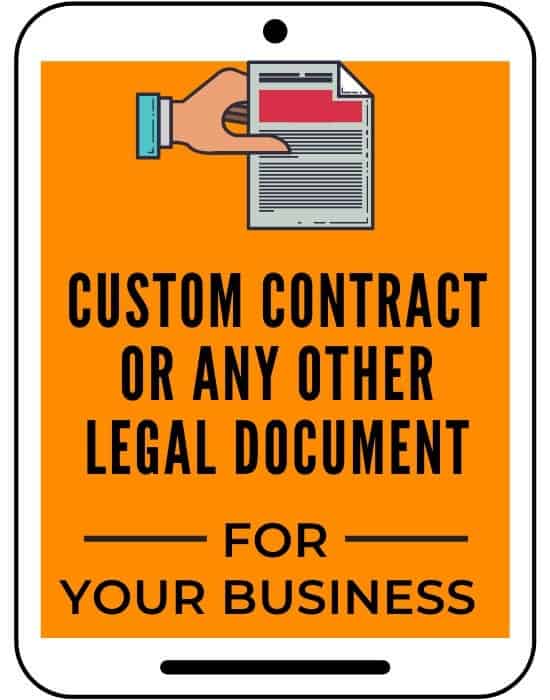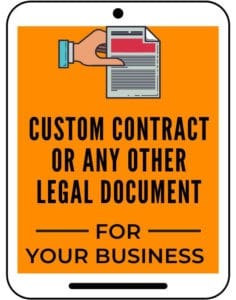 4.   Use Templates
Templates make me happy, and they save time. If you search the internet, you can find a template for just about anything. For instance, you can use templates for your legal pages or policies, email marketing, Pinterest graphics, writing your blog posts, or creating a freelance contract.
Take a look at how I use this freelance contract template here to make my life easy and save SO much time!
If you need more templates like this then check out Amira's legal store here for the complete list.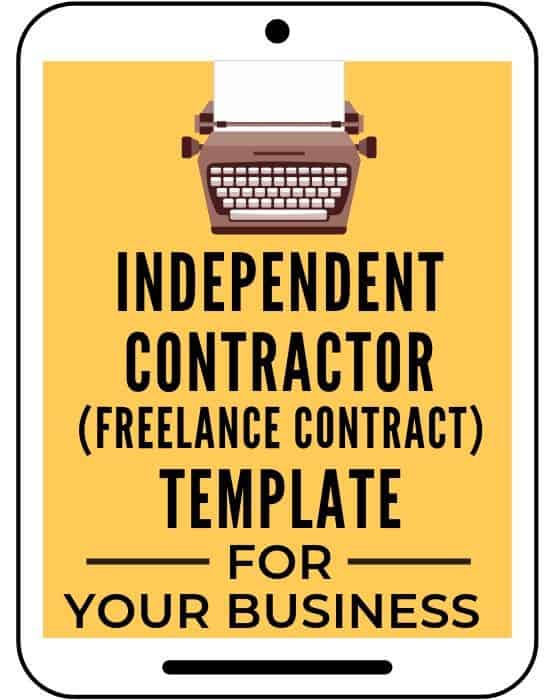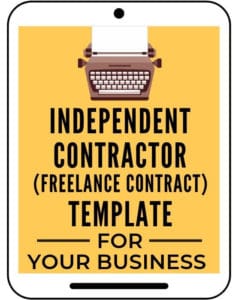 You can even make your own templates, and templates fit in well with automating. If you're automatically sending out an email when a client books a discovery call to confirm that, make a template for it and set it up in Zapier.
It's possible to streamline your whole business with templates.
Next time you write a blog post, document each step.
You may start with a topic, then do keyword research, and after that, run your headline through CoSchedule's Headline Analyzer.
Document each step of every process that you complete, and you'll have all the information you need to create your own templates and save so much time.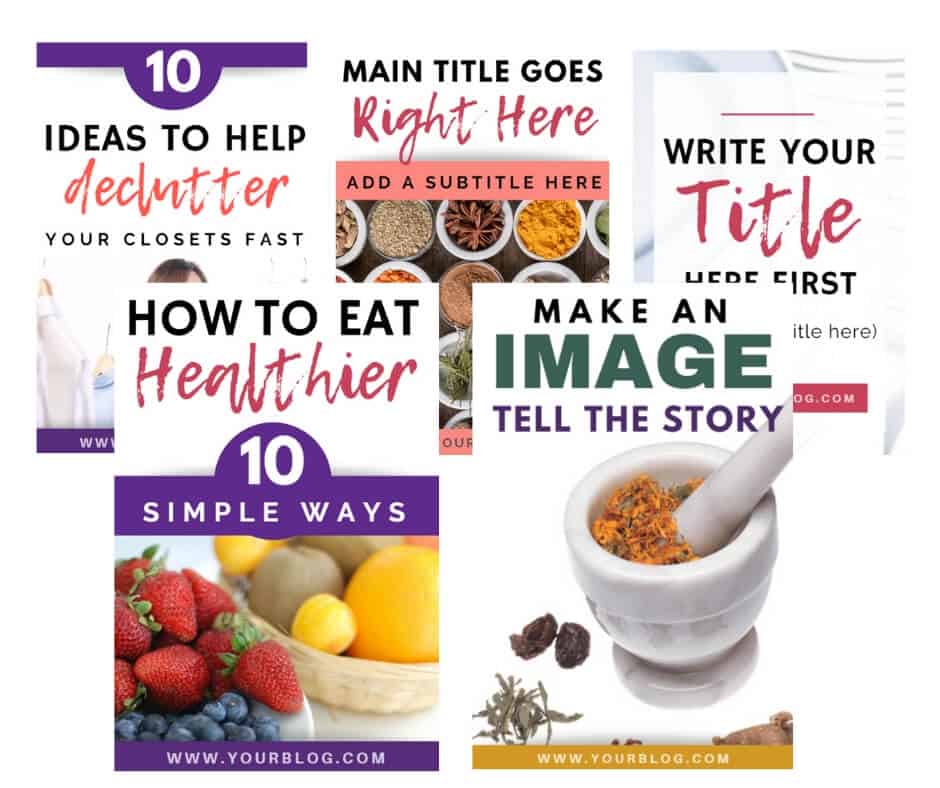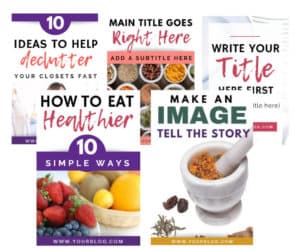 5.   Use the Infamous Pomodoro Technique
You've probably heard of this technique even if you live under a rock.
This time management technique breaks your day into 25-minute focused time blocks with a five-minute rest in between.
After four rounds of Pomodoros, you can take a longer break between 15 to 30 minutes.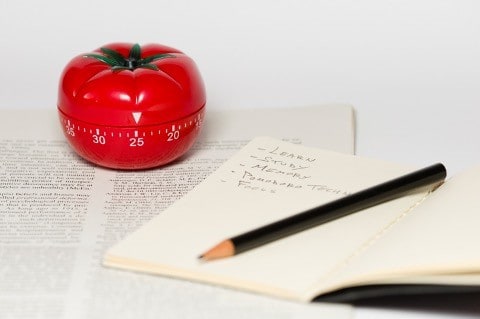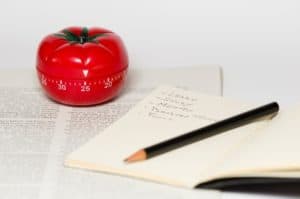 Those skeptics who give the Pomodoro Technique a try say it's a game-changer. The beauty of the process is once it becomes a habit for you, you 10x your focus. Concentration is a vital part of productivity, so this technique helps you get more done in less time.
6.   Just Say No
As a people pleaser, this productivity hack is difficult for me.
I usually volunteer for something and then immediately regret it because I often over-commit myself just to please others.
This tactic makes the shortlist of time management strategies for very productive people.
To get more hours back in your day, say no to things that will derail your productivity. It may seem hard at first, but it gets easier over time. It's not about being selfish; it's about being realistic with the amount of time you have available for things other than your business.
7.   Planning Your Day is Critical
I can't say it enough, planning your day, week, and the month is incredibly important. I'm a fly-by-the-seat-of-your-pants girl, and I saw a huge difference when I started planning every day in my business. I use a paper planner and Evernote to manage my projects.
As part of the planning process, you should develop a routine and make it a habit.
Routine occurs when you make plans and follow through with them every day.
Then you take those routines and apply them to the whole month.
As freelancers and online business owners, we need to get the most out of our days, and your calendar should be your best friend.
Make time to do client or customer activities and time for business tasks.
You may decide to do discovery calls on Tuesdays and Thursdays and leave Friday strictly for catching up on all things business.
Plan time throughout the week for your social media posting.
If some of these things are automated, it's much easier. Over time you'll know how to prioritize like a champ.
8.   Batch Tasks that are Similar
I love batching.
It's one of my new favorite productivity hacks.
Batching is grouping similar tasks together when you plan your day. Many people batch writing their blog posts to pump out content faster.
Optimizing your posts for SEO, writing the content, adding images, and other similar tasks keep you in the same frame of mind.
This approach allows for better concentration than switching between dissimilar tasks.
Once I get into the groove of the task at hand, I'm a beast with concentration, but sometimes it's difficult not to hop from task to task.
While checking my email, I may remember I need to add something to my blog.
When I switch to that, I realize that I forgot to enter something in a spreadsheet. This type of activity makes you spin your wheels, never getting traction to complete anything.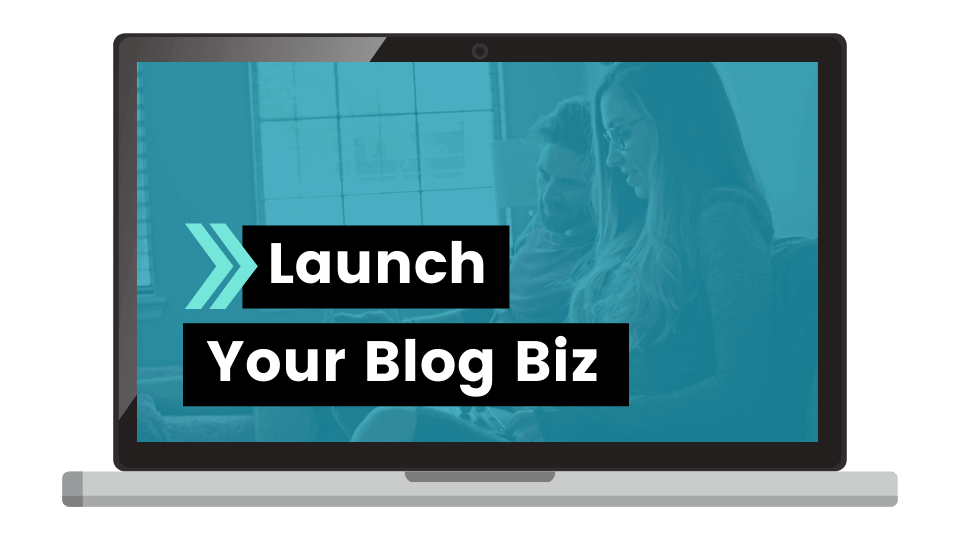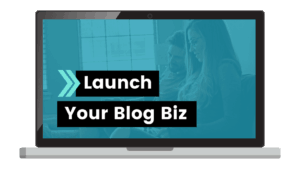 9.   Start with the Toughest or Easiest Task First
Starting with the toughest or easiest task allows you to gain momentum and keep going depending on how you work best.
Personally, I start with the hardest task first so that I know I have the hardest thing out of the way in case something unexpected comes up.
It's saved me more than once because when you're a freelance writer, something always comes up.
Doing the most difficult task first also makes everything else look easy.
Other people like to start with the easiest task first because it helps them start their day easily and then get into the groove to attack tougher things. It helps build that momentum and continue your productivity.
Consider trying both methods to see what works best for you.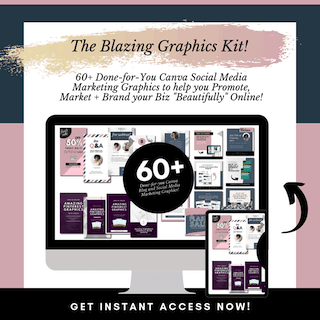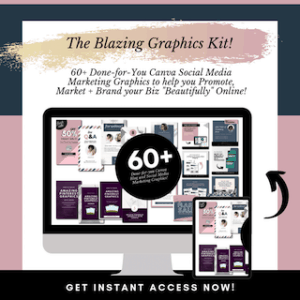 10.   Delegate or Outsource
Getting help as soon as we see a need is something many entrepreneurs struggle with.
Like I said in the beginning, online business owners need to learn many skills.
Along with those skills, they must also keep up with marketing, product creation, and solving all the problems that come up daily.
But it's a complete waste of time for you to be filling in spreadsheets and printing out reports when you could be focusing on the things in your business that make you money.
If you don't know how much money you make hourly, it's time to figure it out now.
The odds are that you make $60, $100, maybe even $200 an hour.
So, you shouldn't be spending most of your time on administrative work that you can pay a virtual assistant $20 per hour to do. They're likely more efficient at it and can help you save time in other areas of your business as well.
If you don't think you have the money in your budget right now, work on adding it to your budget as soon as possible. You can start small, and once you start prioritizing the money-making tasks, you'll see the outsourcing essentially pays for itself.
11.   Organize Your Office
Perhaps this productivity hack should have been first on the list, but no matter where it falls, it's vital.
As someone who has worked at a neat desk and one that looks like a bomb dropped on it, I can attest that I am much more productive when I can find the things I need.
Make sure it's easy to find the items that you use every day in your home office. Use plastic totes, bins, boxes, or any other organization solution that tickles your fancy to label and store things so you can find them later.
Find a home for everything in your office, from pens to computer paper to ink cartridges.
Labeling things makes them easier to find like those pesky page separators you've looked all over the house for.
Put a notepad next to the phone or sticky notes to take notes on when you're talking on the phone.
A desk calendar like this helps you label your important appointments (or you can write notes on them as I often do since they're handy) to refer to frequently. Or, you can keep your paper planner handy to refer to.
An organized office helps you save time by reducing how long it takes to search for the things you need.
12.   Website Blockers Tame Your Time
Today's technology gives us more opportunities to waste time, and many come in the form of web pages such as Pinterest, Facebook, and other sites.
Before you know it, 30 minutes have passed because you checked on the newsfeed on Facebook.
Many apps help you remain focused on work once you add specific pages to the app.
StayFocused and Site Blocker are just two of the popular ones used today.
StayFocused lets you set a specific time frame, and once that's used up, you can't access any blocked sites the rest of the day.
Most of us don't plan to get lost down the Facebook rabbit hole. It just happens when you pop on to check on one thing, and then it spirals out of control from there.
Final Thoughts – 12 Best Productivity Hacks to Maximize Your Workday
There you have it, 12 simple productivity hacks to get more done in less time.
This list is by no means all-inclusive but has some excellent options to help you be more productive and be more efficient with business activities. You don't have to wake up dreading your day when you plan.
We may not be able to add more hours to the day, but these productivity hacks help get back some of the hours we tend to waste without meaning to every day. When you're a parent and entrepreneur, it's important to use your time wisely.
Then you can enjoy more time with family and friends without working late or being chained to your desk 12 hours a day.
These productivity hacks will surely help you get 5x more done as a busy entrepreneur.
At the same time, you will have a better quality of life, a work-life balance that's much needed for us busy entrepreneurs.
About the Guest Writer: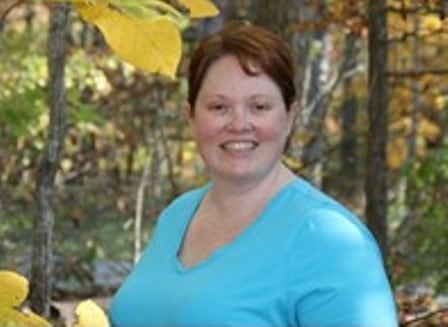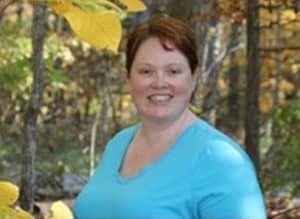 Heather Ritchie is the Founder of Writer's Life for You, a blog that helps women who want to leave their 9-5 to work from home as freelance writers. When she's not writing blog articles for businesses, she's helping women achieve a better work-life balance and makes the process of becoming a writer easier. Heather has a course and several eBooks and can't wait to help you write your way to the life you've always dreamed of.
OTHER HELPFUL ARTICLES YOU SHOULD READ:
So tell me, which productivity hack was your favorite from the above list? How are you getting the most of your day? Share your best productivity tip or hack below in the comments.