Wondering how I went from 71 to 200+ followers on Instagram in a week, and how you can achieve the same results?
I will share my secrets today and mainly there's really only one trick! Just this one TOOL changed the game for me.
You can see my other blog post here where I showed you how I only had 71 followers at the time but then once I implemented this new tool in my strategy, it not only saved me 2+ hours a day but also increased my following and reach on Instagram.
So what is this TOOL I am referring to? Many people use it for Pinterest, yes, you guessed it right- TAILWIND! But I use it for both Pinterest and Instagram, and allow me to tell you why you should too!
So if you look at my Instagram, I only have a total of 39 posts at the time of writing this, which should tell you that I have not been active on it until I decided to get serious recently by publishing daily using Tailwind.
I find the whole concept of posting from your phone quite tedious and time-consuming. Plus I usually get multiple ideas for a post at a time and I used to have to write those down. Not anymore!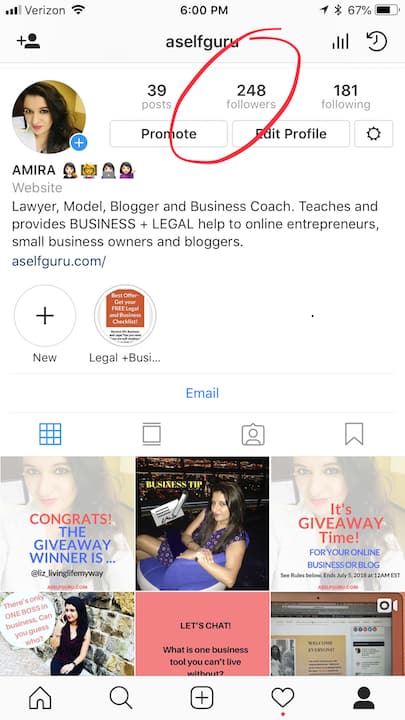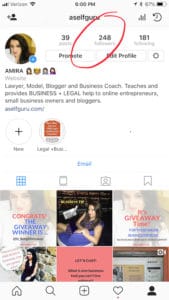 HOW AND WHY I USE TAILWIND FOR INSTAGRAM?
Everything is on auto-pilot for me with TAILWIND,and this is what my process looks like:
Tailwind generates a smart schedule for me by analyzing when my followers are mostly active on Instagram which means those are the times I should post! Otherwise, my posts are going in the abyss most of the time. So my recommended time slots are already selected for me, and now I have to decide how many times I would like to post in a day.
I find that 1-2 posts per day are sufficient. I don't like to annoy my followers with multiple posts in a day plus it kills the excitement because people start to think, "oh she has a lot of free time on her hands to be posting so much." You know what I am saying, don't you? They have no idea that it's TAILWIND doing the heavy lifting for me!
Tailwind also provides the BEST hashtags for me to use, which means no more guessing or making spreadsheets of your favorite hashtags and manually doing all this work! Gosh, I hated it.
I used to experiment and test which hashtags worked best for me but now I can rely on Tailwind to tell me all that and even analyze my posts for me! It tells me which hashtags are competitive, which are good and then which ones are the BEST. I usually only go for the good and best ones (Green color), and avoid the competitive ones because those are the ones that will get you most likes, comments and followers! See below.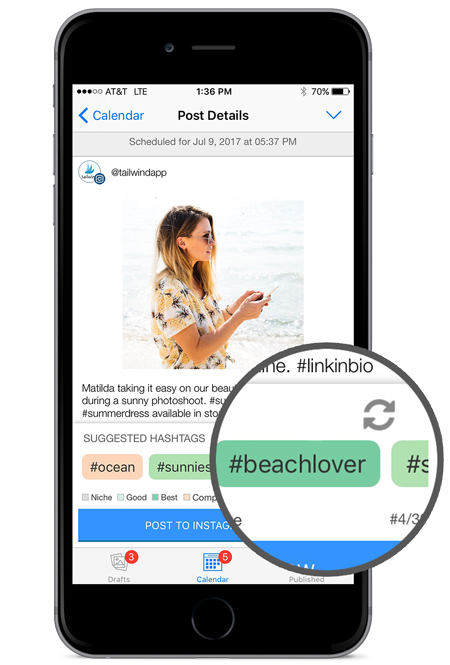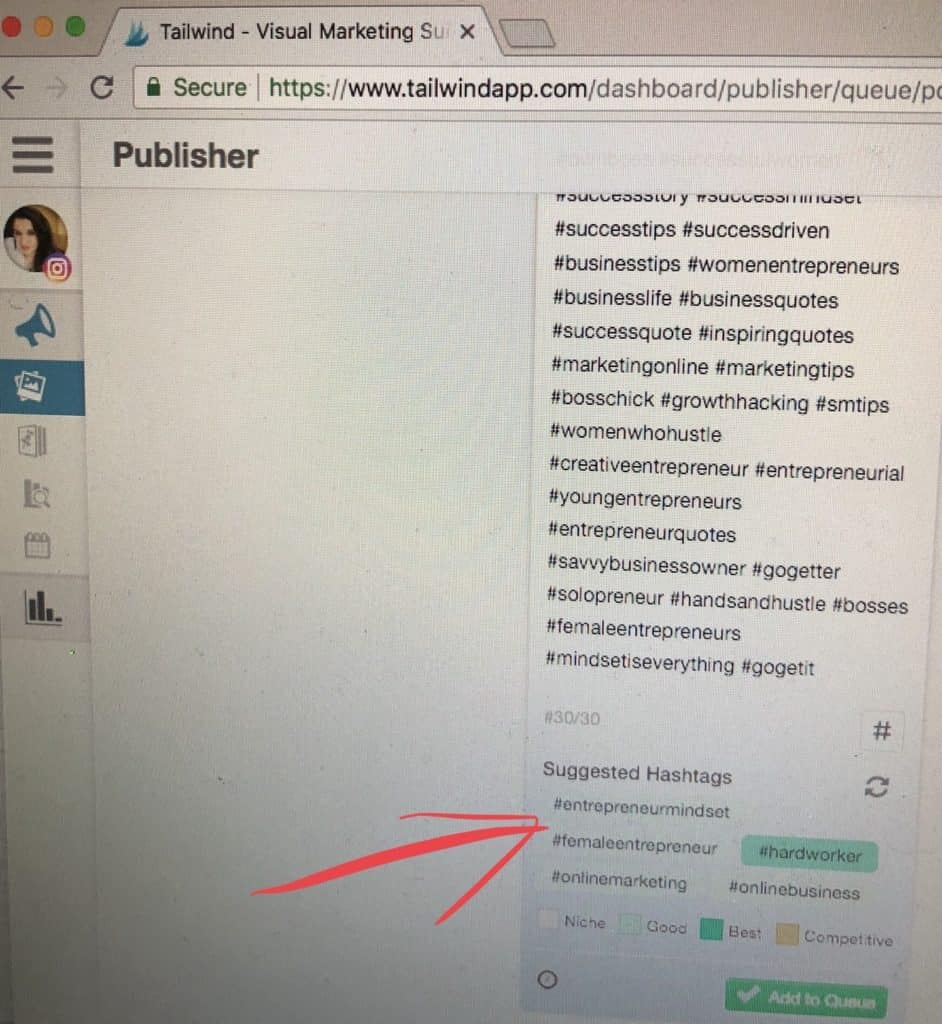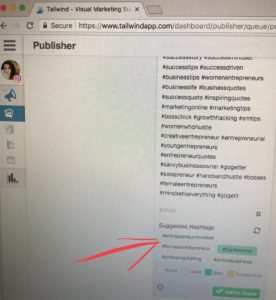 5.  You can create a list of your favorite hashtags in Tailwind, so you don't have to keep searching for them again and again. Now I have tried other tools too but I really like Tailwind better. Also, it's much easier to have ONE app for Pinterest and Instagram rather than having to switch through multiple apps for your social media accounts.
6.  Often I use the same picture for Pinterest and Instagram post depending on what I am posting. Tailwind allows me to use that same photo without a hassle and it's much faster to have one tool where I can see the progress of both accounts- Pinterest and Instagram in Tailwind analytics.
7. Tailwind  shows me detailed analytics of my posts such as which ones are getting the most likes and how much engagement, so it's extremely easy to review and figure out which ones are working best for me. Then I just replicate the same background for the pics, for instance or post similar content in captions. All this because I know what my followers like and respond to the most.
8. Tailwind allows me to schedule my posts weeks in advance just like you would if you were using it for Pinterest. But because my Instagram posts involve more writing (I am referring to the captions where you write the description for your post and anything else you want), it's a lot easier to get all this writing done along with the hashtags on my computer in the Tailwind app.
9. I used to do this on my phone before using these tools and it is a lot of work to make it look nice and you can't see everything on a big laptop/computer screen. But with Tailwind, now I just login to my computer and just plan out my posts at least a week or two in advance.

10. As you can see above, Tailwind really helps to boost your Instagram likes, followers, and your overall engagement because you are able to post twice as much, if not more! You can see my Instagram here for example. In my case, it's way more likes and engagement than when I used to post manually! Also who has time to keep track of all those hashtags which are super important.
Using the above strategies, I can quickly create Instagram posts in Tailwind and schedule them for a week or two in advance. This way, I can forget about it daily and concentrate my time and efforts on other things such as creating my products, creating pins for Pinterest, engaging in Facebook groups, writing posts, etc.
My point is guys, you have to start automating your business if you want to be able to do MORE because there are only 24 hours in a day, and these tools are designed to make our life easier!
To get your FREE trial and additional discount, check out Tailwind here, and enjoy Instagram even more!
BONUS TIPS
This is not a Tailwind related tip but a general one- Don't do the follow/unfollow thing. A lot of people pay some company to manage their Instagram accounts and most of the time, it's these companies that follow to only unfollow you few days later. I know, it's annoying. Been there! So I have this app on my phone which shows me who "unfollowed" me and I just unfollow that person. If you would like that app, it's called "Ins Tracker" and it's FREE to sign up.
Also come join my Free Facebook group to boost your Instagram engagement. It has helped so many and it's a community of supportive and collaborative bloggers and business owners. There are daily share threads and affiliate links are allowed. Click here to join.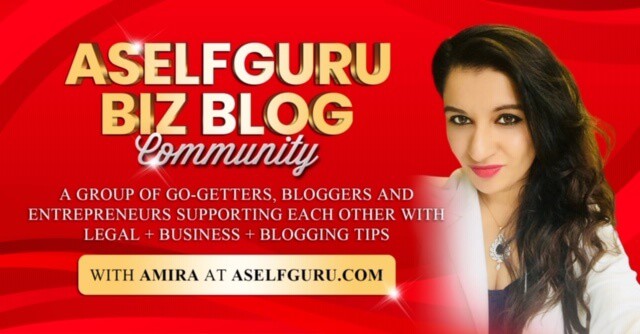 Lastly, you may feel sometimes that you run out of quality things to post on Instagram related to their business or blog, so I find that planning your posts in advance is extremely helpful. Try to put your posts in 2-3 categories such as "Inspirational posts", "Business tips", "Promoting your content", and so forth.
Once you have them categorized like that then it becomes easier to create the content in each category. For example, "promoting your content" posts are easy where you are promoting your blog posts or anything else. Same way, "inspirational posts" can be where you write motivational quotes of your own or use someone else's. You get the idea!
IF YOU FOUND THIS POST HELPFUL, THEN PLEASE SHARE! I MAKE IT EASY TO PIN IT 🙂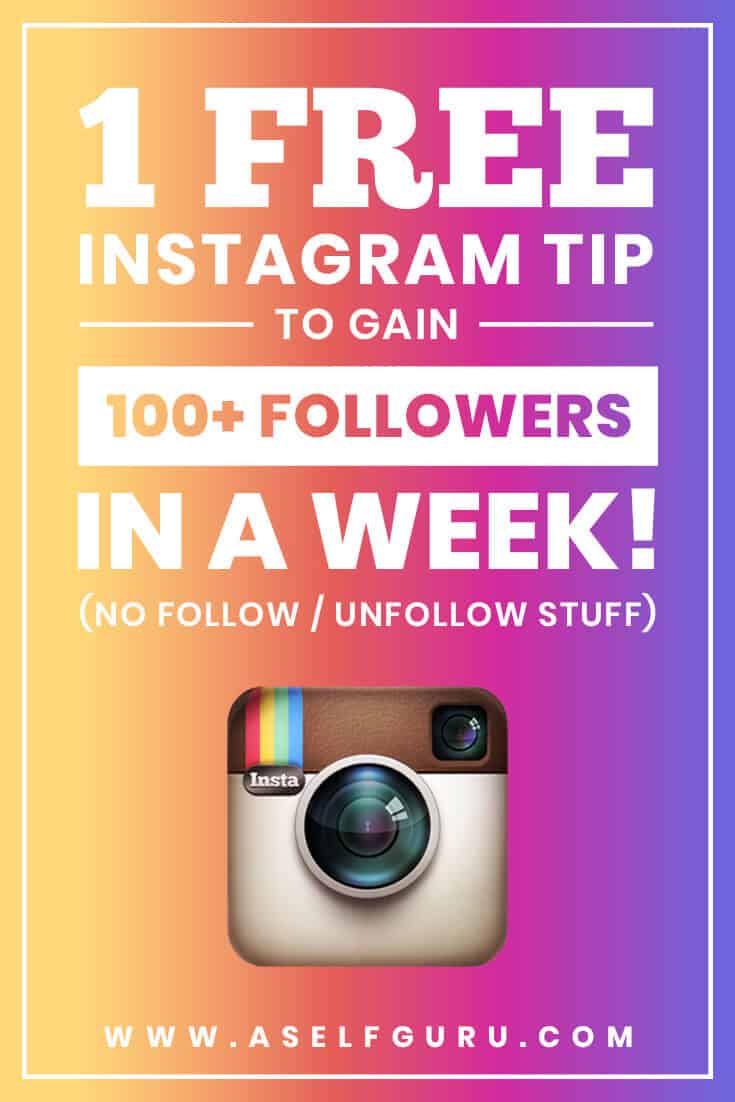 WHAT ARE SOME OF YOUR TIPS FOR INSTAGRAM THAT WORK? PLEASE SHARE BELOW IN THE COMMENTS!