When do you need a coaching agreement and what should your coaching contract include?
If you're in the coaching business and offer one-on-one or group coaching services to your clients, you need this contract.
As a coach, you know that the ups and downs of your business majorly depend on the relationship that you have with your clients.
When you offer your amazing coaching skills, you completely transform your client's life, and your client leaves you a ton of great reviews. That sounds great, doesn't it?
It's not always unicorns and sunshine though. Sometimes, you'll come across some sticky situations. 
For example, your client may not be happy with your coaching. Or, they may pretend to love your program and ask for a refund after finishing it.
Hopefully, this never happens to you, but they could also file a lawsuit.
To avoid these horrible nightmares, you should have a solid coaching agreement signed upfront by your client.
Coaching Contract for Beginners (YouTube Video)
What's a coaching contract and why do you need it?
Real-life coach story about how she lost thousands of dollars (and how you can avoid making the same legal mistake!)
the 3 essential coaching contracts you need for your coaching business,
 7 important things you must include in your coaching contract,
How to set up a coaching contract with my Legal Bundle for Coaches, and the TWO ways you can have your client accept your coaching contract
Side note: Check out this resource I used to start my coaching program and start selling my own products and services! To get traffic to your website, you need this.
There are tons of resources here as well to make your online business a success! To see the complete list of 50 business tools I used to take my business from 0 to $78,000 a month, click here.
Now back to the coaching agreement for your business:
A coaching agreement is a legal contract between you and your client. It states what you are responsible for in your coaching and what your clients should expect from your coaching.
Having this agreement signed lessens the likelihood of encountering conflicts and bad situations that may arise from misunderstandings and confusion.
Having a professionally drafted coaching agreement can save you from stress, grief, and time. The best part is that you can better sleep at night knowing that you and your business are legally protected.
In this post, I'll explain everything you need to know about a coaching agreement, its importance, and how to use it.
Let's get started!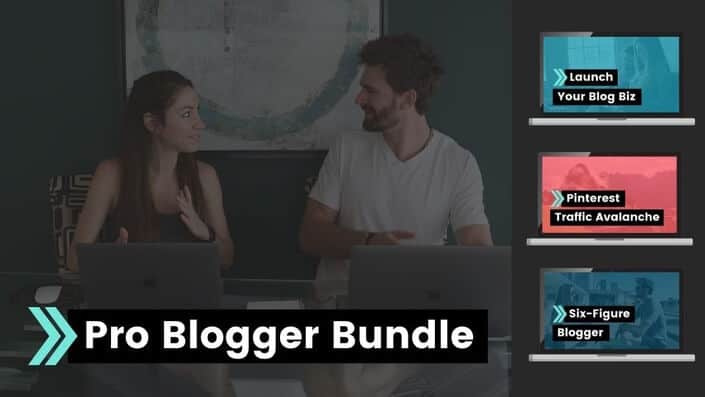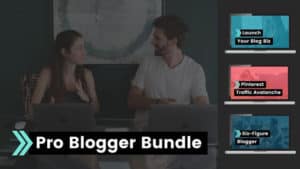 What Is a Coaching Agreement?
A coaching agreement is an agreement or a legal contract that clearly defines the relationship clauses between you and your client.
It consists of what you are accountable for and what your client should expect from your coaching.
You'll need it when you offer coaching services to your client, so you can legally protect yourself and your business.
With every business, there is a factor of uncertainty at times including the coaching business. It's wise to stay on the safe side.
By having a coaching agreement signed, you are making sure that you and your clients are legally protected and that you are preventing lawsuits!
Get 15+ FREE done-for-you 1-page client guides you can use immediately to scale your coaching business!
One-On-One Coaching or Group Coaching Agreement
Regardless of it being a one-on-one coaching or group coaching, you need to get a coaching agreement like this signed before you jump in with your services.
When you're offering one-on-one coaching, the client is completely relying on you and they're probably expecting phenomenal results from your teachings.
In group coaching, you may have clients that may not be attentive or applying the teachings and can easily blame you and criticize your coaching style.
Both of these situations aren't optimal.
This could result in a frustrating experience where stressed clients ask for refunds, sue you, or hold you accountable for their personal losses.
The key for you is to play it safe. Always present your client with a well-written coaching agreement that includes all the legal provisions that are required to protect you and your business.
Trust me, as a lawyer and business coach myself, I've seen tons of lawsuits and ugly disputes between coaches and clients over all kinds of issues. 
So you want to be smarter!
Need a business coaching call of your own? Schedule a 30 minutes call with me to grow your business and anything you need help with!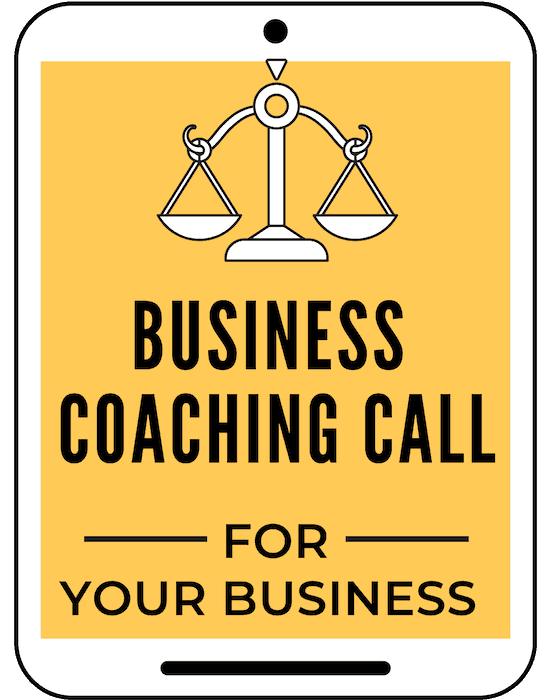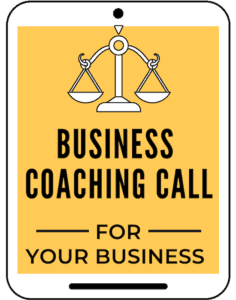 What's the Difference Between a Coaching and Consulting Agreement?
Consulting and coaching agreements are different, but they can be mistaken for each other sometimes.
In coaching, you teach your students your proven strategies and ask them to apply those in their life and business. You provide your students with complete support to get them results.
On the other hand, consulting is about giving them a "how-to" plan.
Then, it's up to your client whether they will incorporate the plan in their business or not.
This is a huge difference that you should keep in mind while writing your coaching agreement so you can make sure you include the proper legal jargon.
Without including the proper legalese, you could face unwanted lawsuits from your client.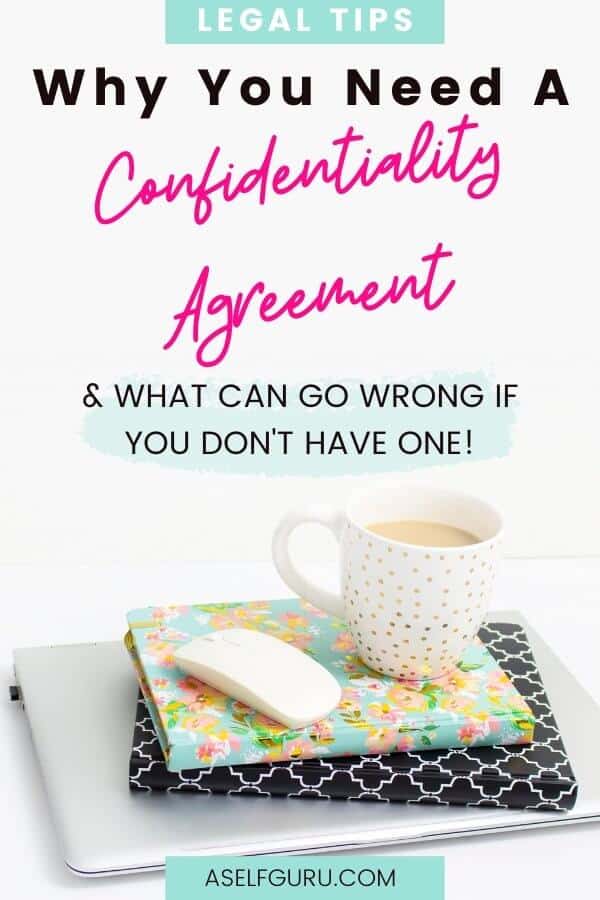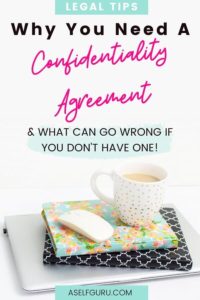 What Should You Include in a Coaching Agreement? What are the main components of a Coaching Agreement?
A coaching agreement is a contract that clearly defines what your coaching services include, details about the sessions, payment and refund policies, and what your clients can expect from it.
As you know, each coaching deal is different in terms of your offerings and the client's requirements.
Regardless of the client's needs, you should include each of these in your coaching agreement:
Coach/Client Relationship – You should clearly state the status of the coach/client relationship in the agreement. You should also mention that you are not held accountable for any unnatural results from your coaching.
Refund Policy – Do not avoid the Refund Policy section in your agreement. In a perfect world, your clients wouldn't ask you for a refund. We don't live in a perfect world so you should be prompt in outlining the refund policy and make aware of your clients can properly abide by it.
Payment Policy – Payment policy is also a vital part of your coaching agreement that states the accepted method and due dates of payment. 
Late Payment Clause– In an ideal world, all clients would pay you on time but that doesn't happen! We both know that. So you'd want to protect yourself with a late payment clause.
Coaching Disclaimer – You should clearly mention "what not to expect from the program" in addition to "what you should expect." You don't want to leave loopholes.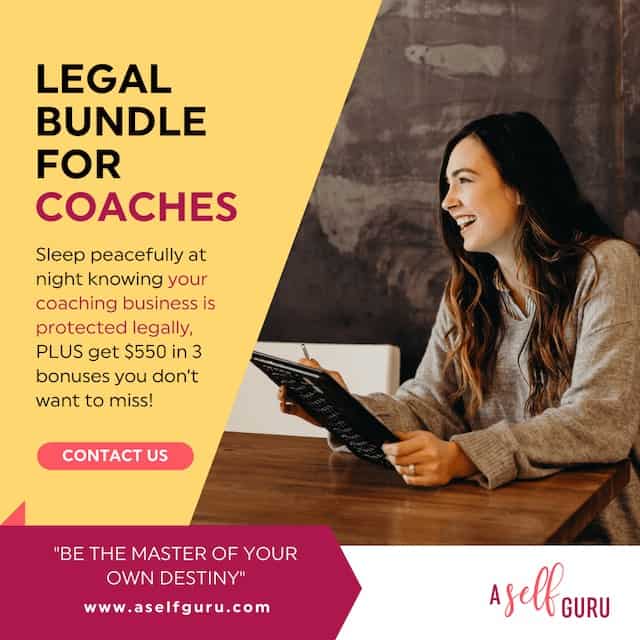 Confidentiality Provisions – You must include this if you don't want your clients to resell your teachings or reveal them publicly. This also protects your client's confidential business information that they share with you as their coach. 
Termination Clause – How do you end a coaching agreement? You must reserve the right to terminate the coaching contract and save yourself from some not so pleasant clients. That's why this legal clause in your coaching agreement is very important for both the coach and the client. 
Depending on your needs, you may want to add more legal clauses or remove some.
Whatever you do, don't try to write a coaching agreement on your own because you don't know exactly what legal provisions must be included in the agreement and how comprehensive they should be.
Also, do not look over the free templates that are available online because they are very vague and aren't written with your exact needs in mind.
They don't protect you and your business when you get sued by your client.
Take a look at these smart entrepreneurs (at least 50 different ones) who DON'T trust a free coaching contract to protect their business!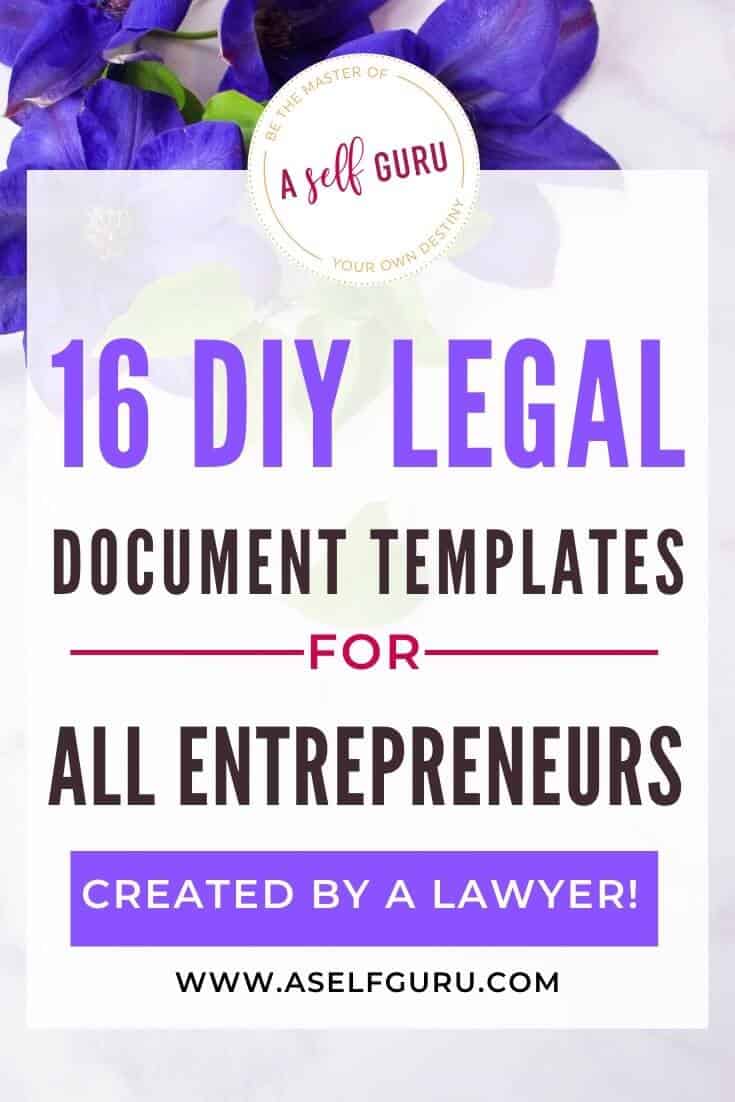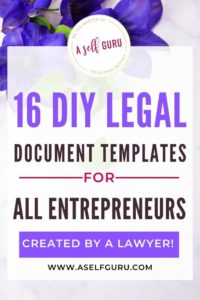 How to Use a Coaching Agreement?
There are several ways that you can use a coaching agreement in your business.
You can create a service page on your website and clearly mention the coaching agreement there. Whenever a client wants to hire you, they know they have to sign the agreement to proceed with you.

Send in email – whenever you onboard a client, send them an email with the agreement attached.

You can also upload it to your Google Drive and give them a downloadable link of the document so they can sign it and send it to you.

Use e-sign service providers like DocuSign or Dubsado to have your coaching contract signed electronically.
Why is a Coaching Contract so Important or what Could Go Wrong Legally If You Don't Use it?
Simply put, if you're not using a coaching agreement in your business, you're at the risk of ruining your business and reputation. 
These risks include your client refusing to pay you, a potential lawsuit, horrible reviews, and more.
Simply put, you have no legal recourse if something goes south with your client.
As a matter of fact, one of my coaching clients had to refund $2000 to her client because her client threatened to sue her and wasn't happy with her coaching services.
Ouch!
This was for two months of coaching services that she provided to this client and imagine, all that going to waste and having to eat all your losses!
That's exactly what happened and could have been easily avoided with this simple coaching agreement.
Using a coaching agreement is always a smart move that will save you and your business thousands of dollars and expensive lawsuits.
I hope you now know the importance of having a coaching agreement in your business.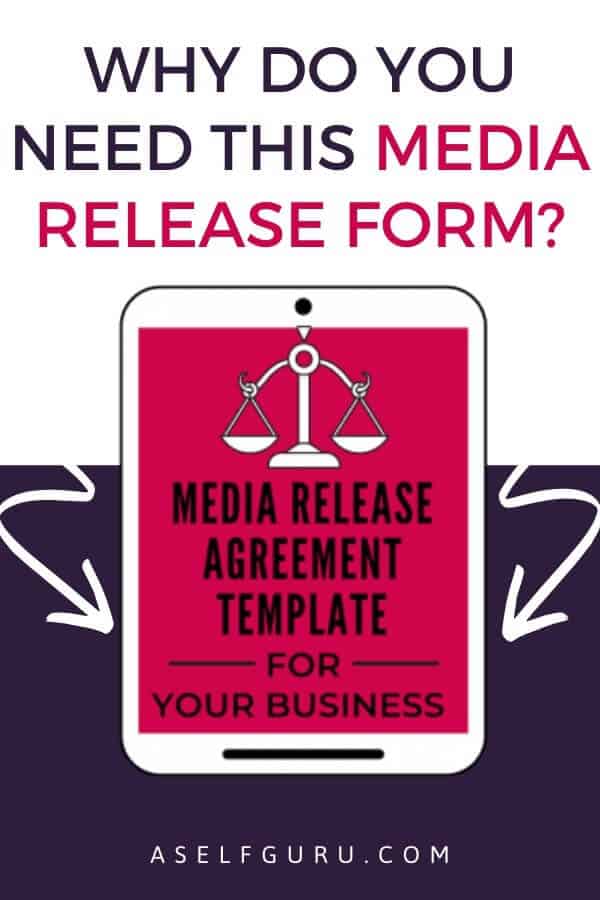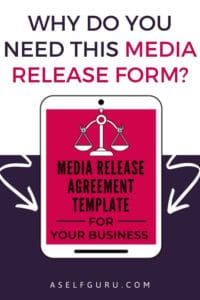 Watch this video where Margaret, a fellow coach and my customer, interviews me (a lawyer and coach) to discuss the 3 important things all coaches need to know:
Coaching Agreement Template (Written by a Business Lawyer)
There are two surefire ways in which a coaching agreement template won't protect your business: 
Writing this agreement on your own and not including the proper legal clauses or

Downloading a free legal template from the Internet

.
Like I said before, please don't write a coaching agreement on your own. You don't know the legalese required unless you're a lawyer.
The free coaching agreement templates you find online are not legit, comprehensive, and proper to protect you and your business.
As a business lawyer and coach myself, I know exactly what information needs to be included in this agreement.
Lucky for you, I created a coaching agreement template to help entrepreneurs and coaches like you.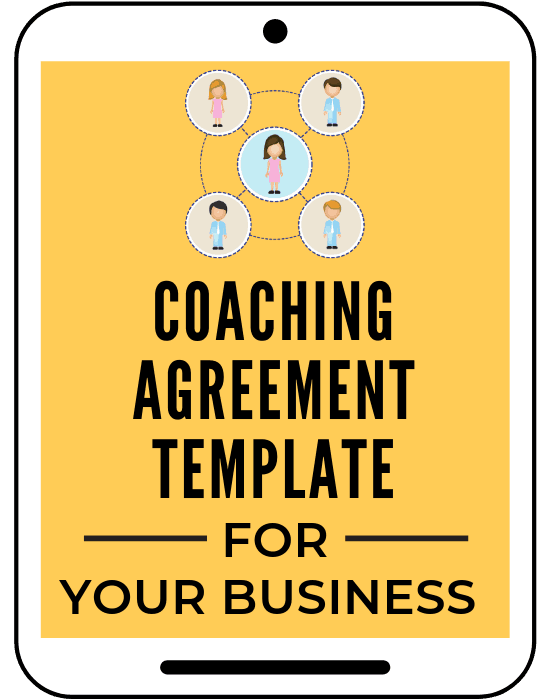 My coaching agreement templates are fully customizable and come with clear and easy instructions.
When you order a copy of the coaching agreement template, you instantly get a downloadable link to the template sent to your inbox with proper instructions on how to use the template.
You just need to plug in your business details and boom – you'll get this template ready to use in 15 minutes.
Get to know what Alena has to say about my best selling legal bundle, this coaching agreement, and freelance agreement template here: Alena's review 
You'll also have some extra benefits when you grab a coaching agreement from me, such as: 
A comprehensive legal template that's going

to protect you from all kinds of lawsuits.

Drafted by an experienced lawyer who has

more than 10 years of legal experience

.

It comes with easy idiot-proof instructions to customize the template based on your business in 15 minutes or less!

Instant download so you can begin using the legal template right away!
Lifetime access to free updates.

Free access to our private

Facebook support group here

.

Trusted by over 10,000+

bloggers, course creators, freelancers, and other business owners.
Check out more testimonials of my legal templates here.
And 100's of 5 star reviews on Facebook here.
VIP Coaches Bundle (Best Value Deal in the Market)
I know you're excited about the coaching agreement template.
But, what I'm about to say next is going to make you super excited!
I created a Coaches Legal Bundle that includes the coaching agreement template plus two other legal templates that you need for your coaching business.
I'm giving you three bonuses as well!
This coaching bundle includes every template you could possibly need for your business.
Plus, I'm running a flash sale on the Coaches Legal Bundle so you can save an additional $40! That's right – you get three templates plus three bonuses for a jaw-dropping low price!
The three templates included in the Coaches Legal Bundle are:
Coaching Agreement Template – You should know the ins and outs of this template because that's what this blog post is all about. If you need a refresher, this template has everything you need to work with clients to get paid on time and protect yourself legally.
Independent Contractor Template – As a coach, you'll probably be hiring someone to help you with your business. Whether you hire freelancers or you are a freelancer yourself, this template includes everything you need to avoid lawsuits and sleep peacefully at night knowing that your business is protected legally.
LLC Operating Agreement – This agreement legitimizes your business and separates your business from your personal assets like your personal bank account, car, and house.
Remember that I'm offering three bonuses as well!
So unlock your special discount and check out the Coaches Bundle here.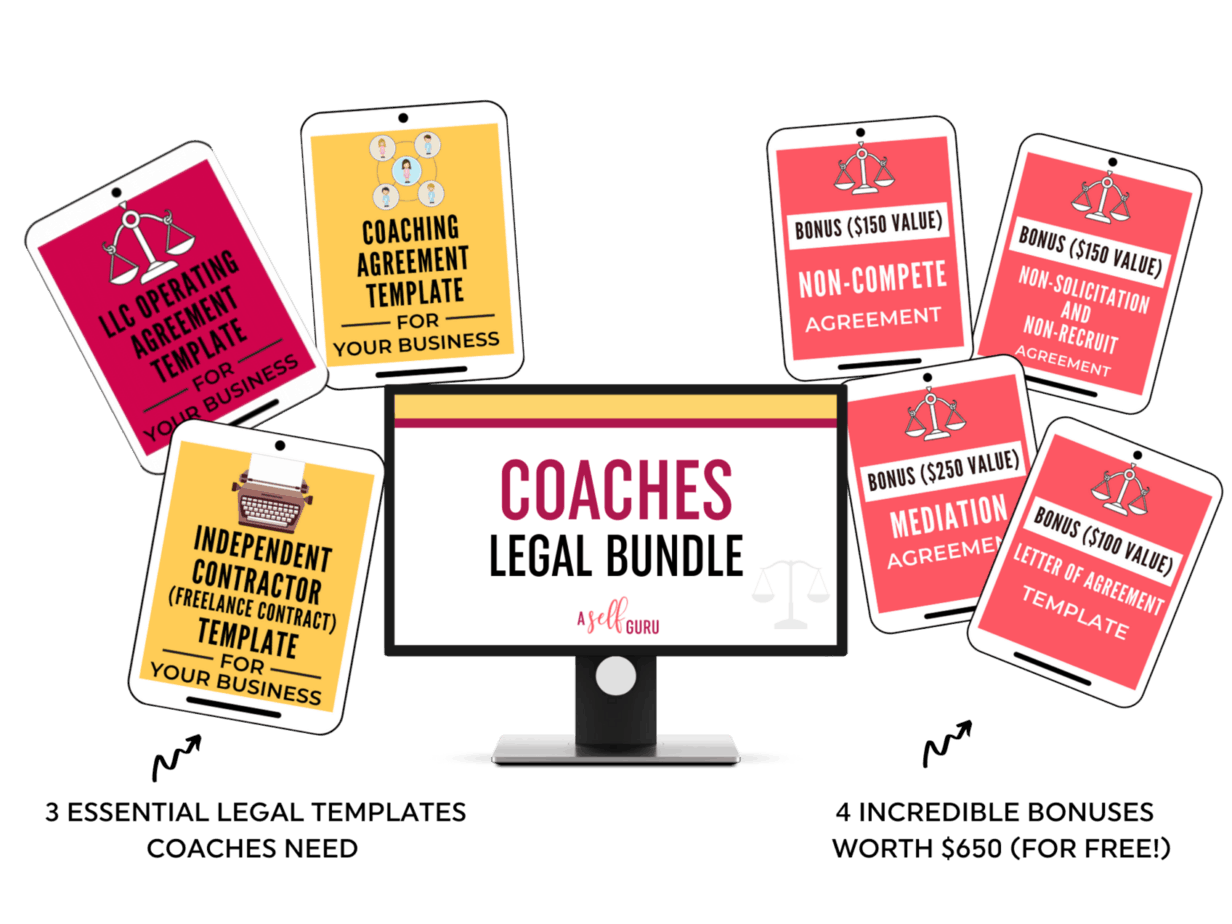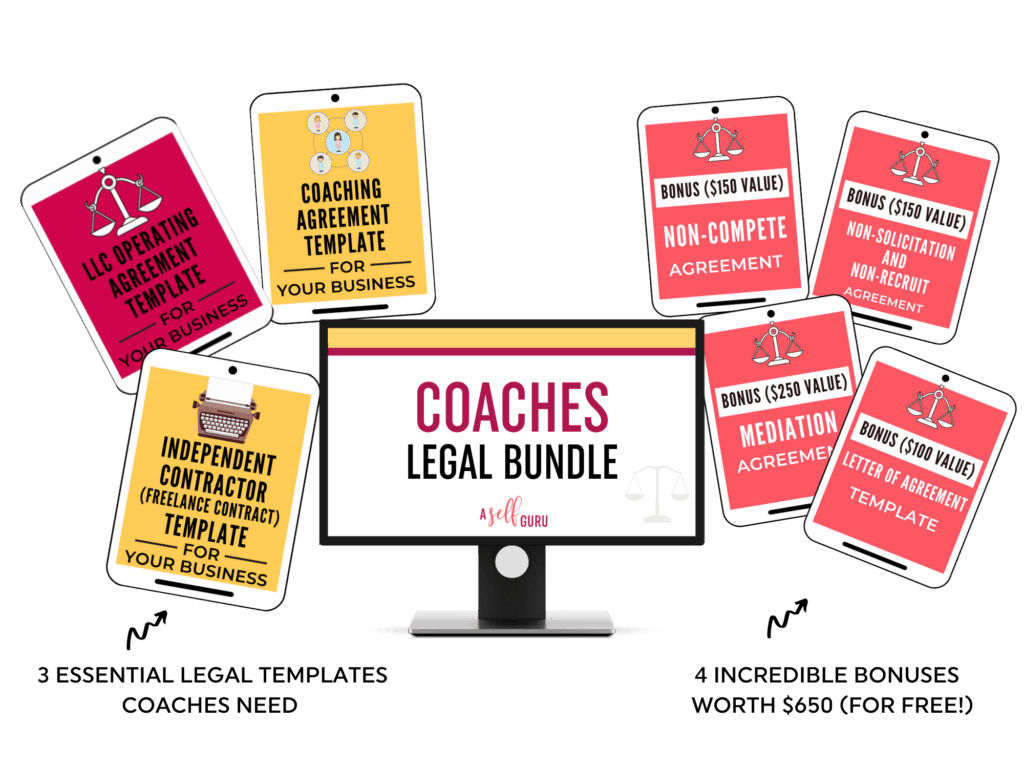 Final Thoughts – Coaching Contract
Every business needs full legal protections whether it's online or offline.
Depending on what you are doing with your business, you will definitely need legal contracts because those are the foundation of your business.
It's these different legal contracts that keep you and your business safe and protected, so you can keep running your business smoothly.
To keep running your coaching business like a breeze, you need to be sure that you are legally protected.
A coaching agreement will make your life easier, give you a professional face as a coach, and save you from potential legal threats.
Grab your copy of the coaching template here!
or save even more and grab this discounted Coaches Legal Bundle that includes everything you need to run your coaching business legally!
Related Posts to Coaching Agreement and Other Legal Contracts For Your Business
You may be wondering what other legal documents or contracts do I need to run my online business legally?
Here are some more blog posts to help you! Check them out below:
For more blogging, legal and business tips, make sure to join our FREE Facebook support group here!
Comment below and tell me if you are a coach? If so, what kind of coaching services do you provide? Are you using the coaching agreement to work with your clients?