A confidentiality agreement is an essential legal document that's needed to protect your business information from being stolen, disclosed, or misused by others.
This agreement is most commonly known as a Non-Disclosure Agreement or NDA. 
It's a type of legal contract that protects your confidential business information, trade secrets, client information, or any other information you share with others but don't want to be disclosed.
In business, you are likely to hire others and will discuss innovative ideas and strategies to grow your business with them.
This person could be your employee or a freelancer you hire for your business.
You may also discuss a business partnership with someone or collaborate on a joint venture.
In all these situations, I'm sure you'd want to keep your intellectual property confidential and maintain the secrecy of the business information you share with others.
And the only way you can do is that through a proper confidentiality agreement like this, so you can freely discuss things without having to worry about your business information, ideas or trade secrets being shared with others.
Let's talk about everything you need to know about a confidentiality agreement, how to write one, how to use it, and why it's a must for your business.
Start by watching this video with my customer, Betty, to see how she uses this Confidentiality Agreement to protect her business:
What Is a Confidentiality Agreement?
Just like it sounds, a confidentiality agreement is a written legal contract between two or more parties that keeps the information they share with each other confidential. 
As I mentioned, it is also known as a Non-Disclosure Agreement and you have most likely signed it as an employee working for your employer.
Almost all employers make their employees sign a confidentiality agreement to protect their business information, trade secrets, and proprietary information from being stolen or misused by their employees.
By using a confidentiality agreement, you prevent the other party from disclosing or making money from the information you share with them.
For example, let's say you hire a freelancer to help you launch a new product.
Without a confidentiality agreement, how can you prevent that freelancer from stealing your business idea and making it their own?
This kind of issue comes up all the time! See my client Matt's story below.
Unfortunately, not everyone will care to protect your business information and secrets like you'd want them to.
That's just one example of what could go wrong without an NDA but there are many more that I've seen as a lawyer helping my clients for more than 10 years.
That's why smart entrepreneurs use this confidentiality agreement to keep their ideas, trade secrets, and other business information safe and protected! 
Related Post: 3 Legal Mistakes Most Bloggers and Entrepreneurs Make
What Are the Other Names for a Confidentiality Agreement?
There are several names for a confidentiality agreement, and they're all used interchangeably.
Here are some of the other names you may recognize: 
Non-Disclosure Agreement (NDA)

Non-Disclosure Form

Proprietary Information Agreement

Secrecy Agreement (SA)

Employee Confidentiality Agreement

Confidentiality Statement

Confidentiality Clause Form
Two Types of Confidentiality Agreements
There are two main types of confidentiality agreements.
1. Mutual Non-Disclosure Agreement or a Bilateral Confidentiality Agreement:
Mutual NDA forms are used when both parties agree not to share each other's information. Both parties are bound to respect the secrecy of the information being shared with each other and agree not to share or profit from it.
It's most commonly used when two parties start working together and share useful and confidential data with each other.
This agreement is commonly used by investors groups, joint business ventures, or when a company offers partnerships and collaborations.
2. Non-Mutual Disclosure Agreement or a Unilateral Confidential Agreement:
Non-Mutual Agreements are used when only one party agrees not to share the other party's information.
In other words, both parties are not swearing to secrecy and only one party is responsible for maintaining the confidentiality of the information being shared. 
It's the most common type of Confidentiality Agreement you may have seen.
This type of agreement is often used when an employer hires an employee and wants to keep their proprietary information private.
As a business owner, you may need one of these two types of NDAs. But a non-mutual confidentiality agreement is more common because hiring employees happens more often than forming partnerships in business.
I use a non-mutual NDA all the time when I hire employees or freelancers for my business.
In those situations, you want to make sure the person you are hiring is going to keep your business information confidential and protected at all times.
More importantly, you also want to prevent that person from becoming your competitor after learning the ins and out of your business or sharing your valuable information with your competitors!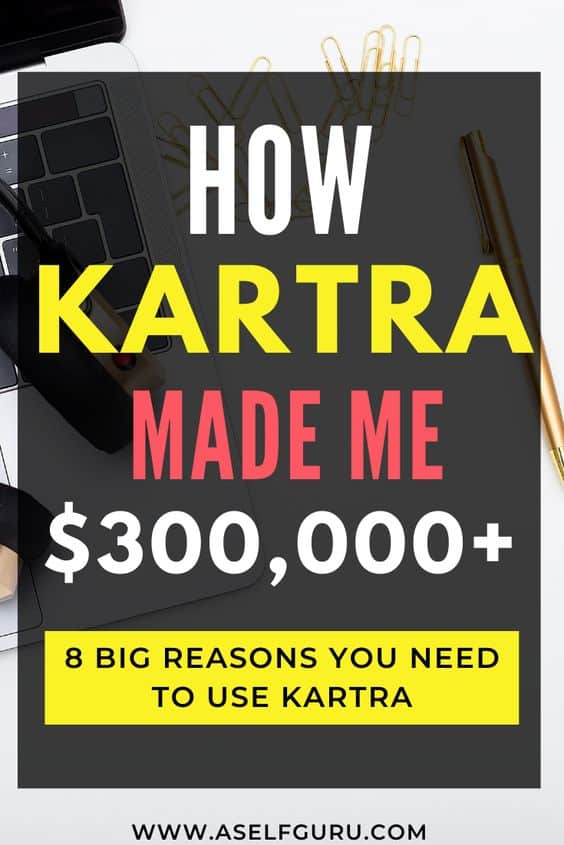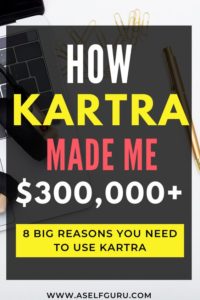 Who Needs a Confidentiality Agreement?
A confidentiality agreement is for anyone who wants to discuss and share their business ideas or information with others.
You need this agreement if you want to protect your "secret sauce" as they say. 
You need to use and have this Confidentiality Agreement signed BEFORE you talk and share your business with someone else.
This bounds the other person legally from sharing or disclosing your business information or profiting from it.
Hundreds of thousands of businesses and brands use confidentiality agreements every day.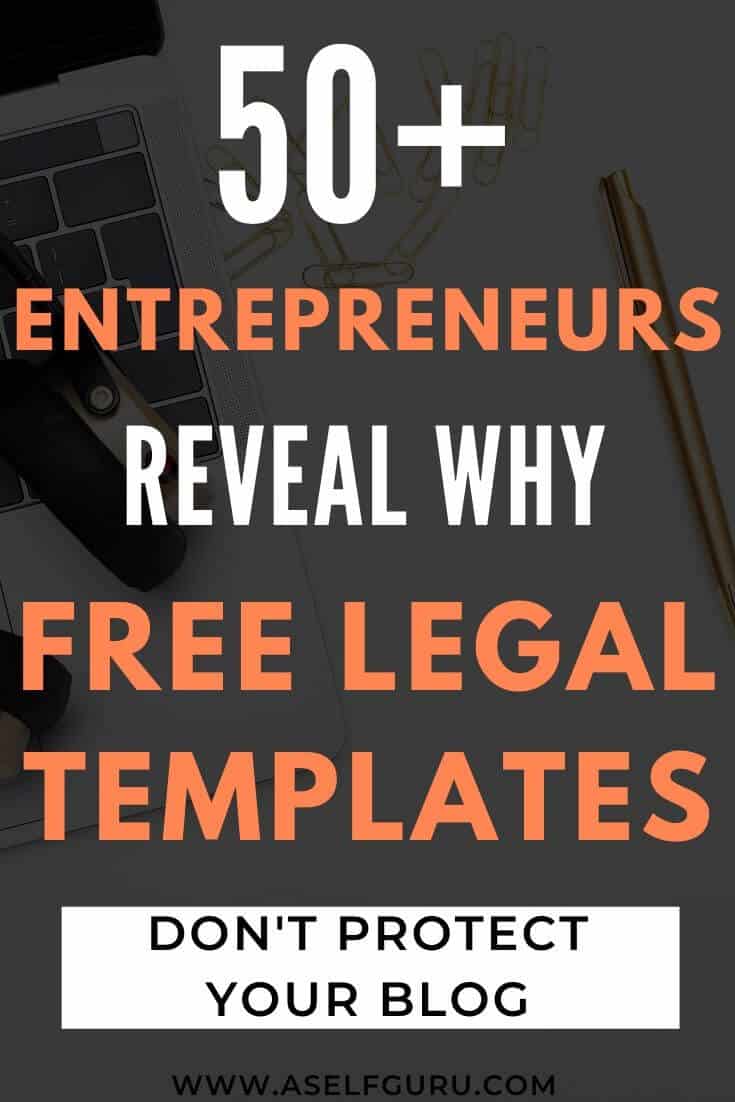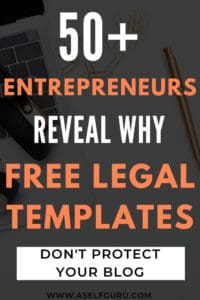 Why Do you need a Confidentiality Agreement?
In business, there are different scenarios when you seek advice or share your ideas with others and want to make sure that the information remains confidential.
As a blogger, you may also be hiring VAs or freelancers to help you with your business.
In this instance, you have to share your confidential business information with them.
Isn't it important that they protect your business information and keep it a secret?
This is why a Confidentiality Agreement is a must to protect you and your business.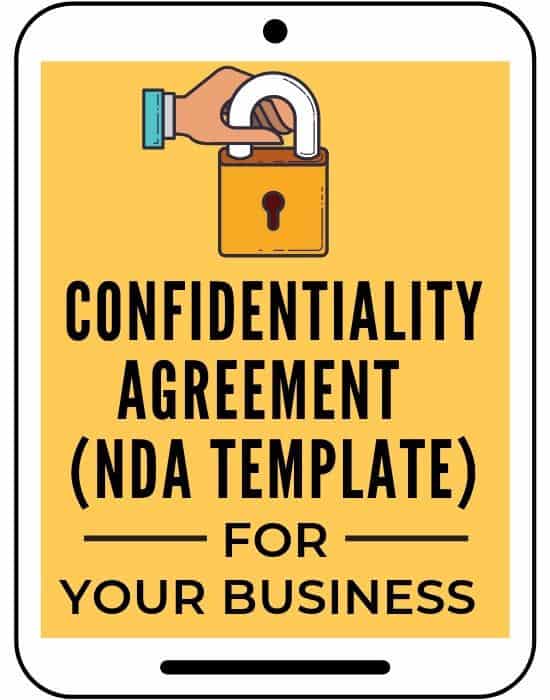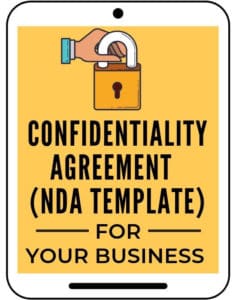 When Do You Need This Confidentiality Agreement?
There are many times you will need this Confidentiality Agreement in place, and here are some examples:
Whenever you want to consult something related to your business and want to make sure that the information won't be leaked by consultants.
When you have a product idea and want to validate it from other parties but also want to make sure they don't end up stealing your ideas.
You'll need it when you hire employees or freelancers (virtual assistants, ghostwriters, etc) and want them to keep your trade secrets confidential.
When you are inventing a new product or concept and want to protect your patent rights.
When businesses are collaborating on a joint venture and both parties agree to treat each other's business confidential information as their own.
Businesses also use confidentiality agreements when taking over another business. In this case, both parties are legally bound not to leak the information related to their negotiations and purchase amounts.
When you sell your business and need to share your financial and other business information with potential buyers.
and more!
The type of information covered by an NDA is endless and through this agreement, you set standards for the use and disclosure of your business information.
Without using a Confidentiality Agreement in your business, you not only risk losing important business information but the other person can also steal your strategies and ideas and become your competitor.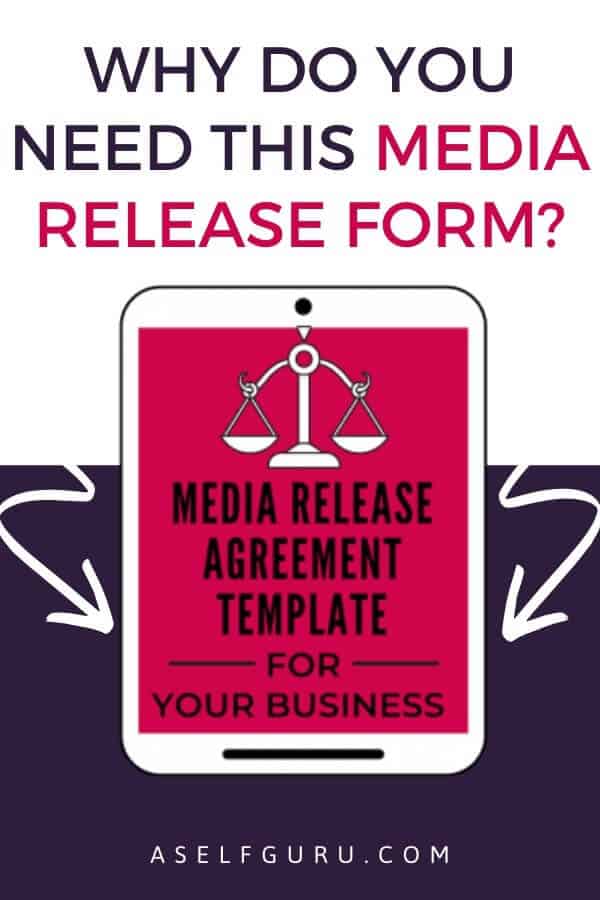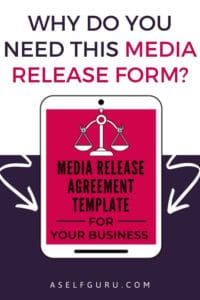 What is Included in a Confidentiality Agreement and What Kind of Information Does an NDA Protect?
The information that a Confidentiality Agreement protects is subjective and varies.
For example, you may be protecting different kinds of information when you are hiring someone than buying a company or business partnerships.
The legalese in your NDA may look different but the general principle is still the same where you are protecting your business proprietary information.
You'd want to make sure it's written and vetted by a lawyer to cover everything that must be included in a confidentiality agreement.
It's important to clearly state all the key points, what information your NDA protects, and have it executed BEFORE you release or share the information.
Generally, a Confidentiality Agreement is used to protect secret business information like:
Intellectual property

Trade secrets

Recipes

Client information

Business proprietary information

Computer software

Technology Inventions

Copyrights

Drawing and designs

Product manufacturing and processing data

Business plans and partnerships clause
and more!
How to Write a Confidentiality Agreement or NDA?
It's not easy to write a confidentiality agreement on your own! (unless you are a lawyer of course) because there are a lot of important legal provisions you need to include in there.
Some of the elements of an NDA include:
Parties and whether it is a mutual or non-mutual NDA
A clear definition of what constitutes "confidential information" and what does not
Who is the disclosing vs. receiving party of the information being shared
Non-compete provisions
How long does a confidentiality agreement last? Don't make it an unreasonable duration that won't be upheld in court
Breach of confidentiality agreement provisions- your legal rights to bring a lawsuit or resolve through arbitration
and more!
How to Use a Confidentiality Agreement?
The easiest way to get a confidentiality agreement signed is by emailing it to the other party.
Here are some other ways of getting it signed:
You can use

Google Forms

where you place a downloadable link, so the other party can fill it out and submit it.

Also, you can keep a password-protected file on your website and have them download and sign it.

You can use e-sign service providers like DocuSign to have an agreement signed electronically.
Choose any way that works best for you. Make sure you get this agreement signed BEFORE you start sharing your business information with others.
Why is a Confidentiality Agreement So Important and What Could go Wrong Without it?
Actually, you risk losing A LOT (more than you can imagine) without using a confidentiality agreement.
Obviously as discussed above, you risk losing your trade secrets, innovative ideas, business financial information, client's private information, business data, email subscribers, customers, and anything else related to your business!
This results in a loss of earnings and your business completely.
Let's look at some recent examples of real people to illustrate my point:
Example 1: Matt
One of my clients, Matt, recently faced a huge legal blunder when one of his employees ended up sharing all his competitive edge and business information with his competitor.
Matt's employee used what she learned about Matt's business as leverage, basically a way to get hired by his competitor for more pay.
So she left Matt's company and guess what?
Matt didn't have a confidentiality agreement signed with this employee to prevent her from sharing his business information, so there was nothing he could do.
He had to eat his financial losses. Ouch!
Example 2: Sarah
Another blogger friend, Sarah, hired a new virtual assistant to help her with a new product launch.
Sarah was so excited and the virtual assistant worked really well for a month.
After Sarah's product launch, she noticed that her virtual assistant became non-responsive and stopped completing her tasks.
It gets worse.
This virtual assistant also blocked Sarah and a few months later, Sarah discovered from another blogger that this virtual assistant started her own blog and just launched a new product.
Guess what product?
The new product this virtual assistant launched was the exact copy of Sarah's product (with minor tweaks) that she had worked on for Sarah!!!
So many legal violations here, where do I even begin?!!
If only Sarah had this Confidentiality Agreement (NDA template), signed by this virtual assistant from the very beginning, she would have avoided all this mental anguish, pain and financial loss!
Isn't it PAINFUL to see your original business ideas and content stolen and misused like this?
I don't want YOU or anyone to ever experience this!
Here's another case study where an employer discovered tons of its employees taking advantage of his business and engaging in competitive activities, which could have been easily avoided with a  confidentiality agreement in place.
The good news is that you can prevent these financial and business losses by using a Confidentiality Agreement.
That's why whenever I hire ANYONE to help me with my business (I've hired SO many people from virtual assistants, video editors, blog post writers, social media managers, etc), I first make sure I have them sign this confidentiality agreement before we start working together. 
This is the only way you can be assured your business information is protected.
At least you know if someone does breach the agreement and discloses your confidential information, you'll have the legal right to take them to court and get compensated for your losses. 
Without this agreement, you can't prove that the disclosed information, ideas, or innovation even belongs to you.
We know that the legal battle can be long, expensive, and harder to win without an actual contract in place. 
Now you know the importance of a Confidentiality Agreement, and you'll want to start incorporating it in your business ASAP.
But, Amira, how do I find this agreement?
Don't even think about the G-word (Google).
Free templates are not comprehensive or legit and they can't save your secret ideas from being stolen. Read this post to see what I mean!
Confidentiality Agreement Template (Written by a Business Lawyer & Seven-Figure Blogger)
Lucky for you, I created an easy, customizable Confidentiality Agreement template for your business.
It's comprehensive, legit, and includes all of the legal provisions that are required to protect your confidential information.
The template is drafted by a professional lawyer and a 7-figure blogger – me!
You get an instant download when you get the Confidentiality Agreement here. Then, you just plug in your business information (as instructed) and start using it immediately!
Here's what you get with this NDA template:
A Detailed Legal Confidentiality Agreement

that includes all the legalese you need to protect your trade secrets and ideas from being stolen.

A comprehensive legal template that's going

to protect you from all kinds of legal issues.

Drafted by an experienced lawyer who has

more than 10 years of legal experience.

It comes with easy idiot-proof instructions to customize the template based on your business in 15 minutes or less!

Instant download so you can begin using the legal template right away!
Lifetime access to free updates.
Trusted by over 10,000+

bloggers, course creators, freelancers, my clients, and other business owners just like you!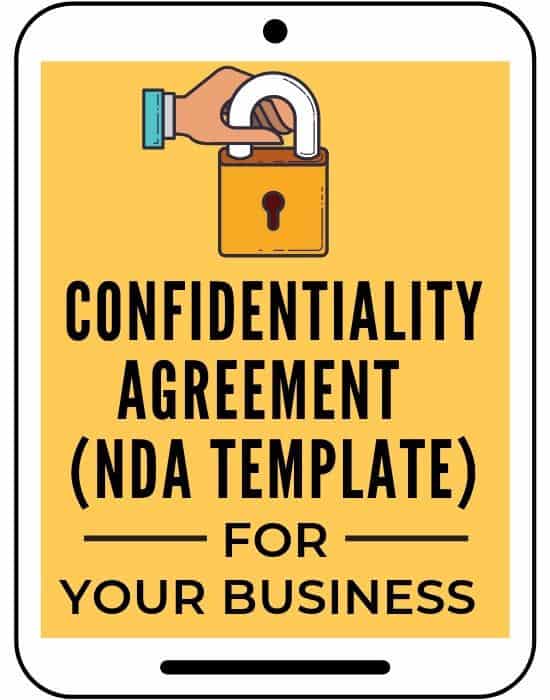 When you get the Confidentiality Agreement here, you'll receive $500 worth of bonuses for free.
   

Attorney fees for the prevailing party legal clause (worth $100)
 This extra legal clause provides you with more legal protections in case of lawsuits.
    Mediation Agreement Template (worth $250)
This agreement will help you resolve legal disputes amicably and avoid long and expensive lawsuits.
Non-Compete Agreement Template
This extra-legal clause provides you with more legal protections in case of lawsuits.
Grab your copy of the Confidentiality Agreement now!
Watch this video to see how Ken protected two of his businesses with this NDA template:
Final Thoughts: Confidentiality Agreement or NDA Template
As you saw, it's very common for your business ideas to be easily stolen and trade secrets to be revealed to competitors.
You have to be very careful in discussing your business with others. You never know who could become your competitor or what someone would do with your business proprietary information. 
It's not worth taking the risk to find out.
That's why using a confidentiality agreement at all times should be a no-brainer for you, especially if you are serious about making money and growing your business.
Click here to get your NDA template (plus 3 other bonuses for free that are worth $500)!
If you want to save even more then check out my VIP Legal Bundle here, which is a discounted bundle of 16 legal templates and 16 bonuses (jaw-dropping deal!!!)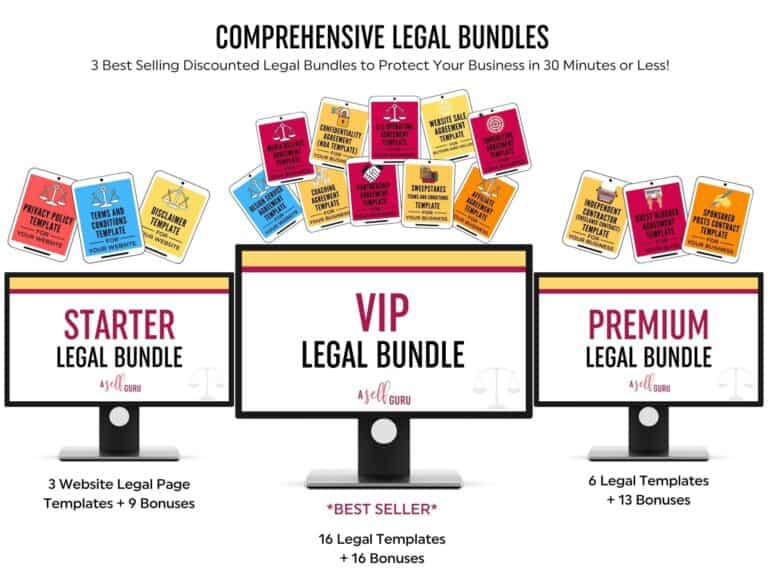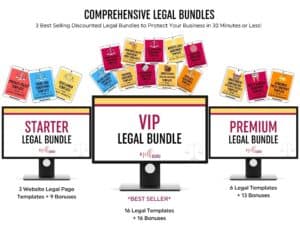 Related Posts to Confidentiality Agreement or NDA Template
Comment below and let me know if you have ever used a Confidentiality Agreement before? or are you using it right now to protect your business?