If you're planning to run a giveaway or other contest with your business, you need a sweepstakes terms and conditions template to ensure you're running your contest legally and to avoid costly legal issues.
Use this customizable template to publish your sweepstakes rules and conditions in no time!
Have you considered using giveaways like sweepstakes and contests on social media to raise your brand awareness, attract new customers and increase traffic to your website?
More and more bloggers and brands are using sweepstakes, giveaways, and contests as part of their marketing strategy to promote their businesses and increase their visibility.
But do you know all the sweepstakes rules and regulations? Like, what should be in your giveaway terms and conditions?
Yes, just like everything else in business, there are tons of federal, state, and local laws related to giveaways that you must comply with to ensure your business is not shut down.
Why Do You Need a Sweepstakes Terms and Conditions Template?
The Federal Trade Commission (FTC) and Federal Communications Commission (FCC) regulate sweepstakes in the United States. You have tons of legal requirements you need to fulfill at the federal and state level.
If you don't have CLEAR LEGAL sweepstakes terms and conditions displayed, then you could also be sued by the consumer or winner because you handled the promotion incorrectly and violated the sweepstakes rules.
Before you know it, that giveaway you were running to grow your business is actually hurting it. 
Fortunately, it's easy to solve this problem with my sweepstakes terms and conditions template.
Let's break down what you need to know and get you set up for success!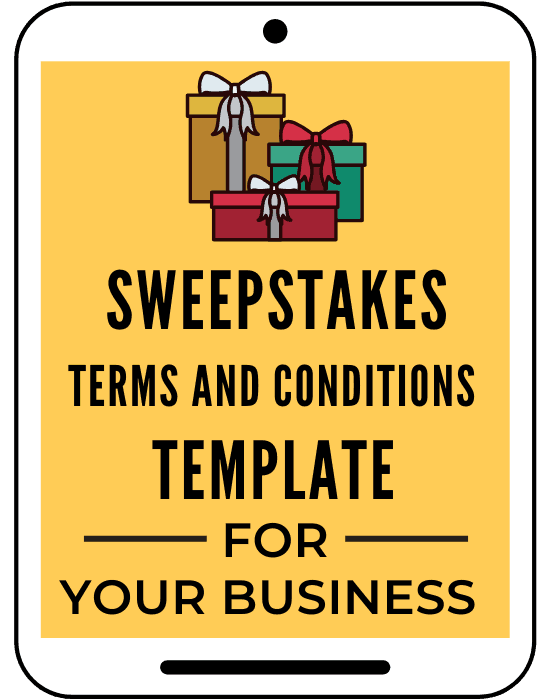 WHAT ARE SWEEPSTAKES, GIVEAWAYS, AND CONTESTS?
A "giveaway" is a blanket term for the more specific sweepstakes and contests. They are both exciting and rustle up a lot of interest and attention because you get a chance to win a prize for free.
Sweepstakes: The winner gets a prize, and winners are chosen by a random drawing.
Contests: A winner is typically chosen based on some merit and criteria set forth by the Sponsor (the person in charge of the contest). It could be anything like "most social shares," "best photo", or any criteria you establish for your contest.
As a sponsor of the Sweepstakes and/or contests, you can pick your own grand prizes you want to award to the winner(s), and it could be anything you want, such as a paid product or service, etc.
Most bloggers and entrepreneurs confuse sweepstakes with contests and use these terms interchangeably, but now you know the key difference between them, so use them correctly!
If you are using a random selection process to pick your winner (like a random drawing), then your giveaway is a sweepstake and not a contest.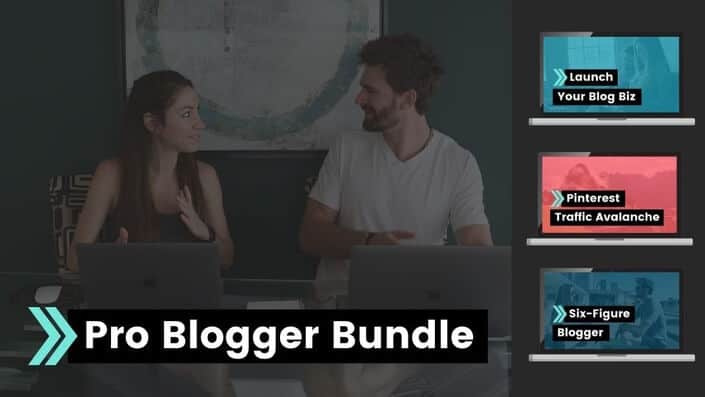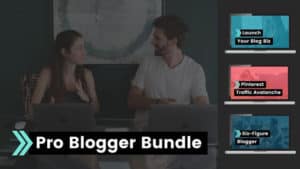 How to Set Up Your Sweepstakes Terms and Conditions
Now that you decided what kind of giveaway you want (the most common is the sweepstakes with random drawing), it's time to put together your sweepstakes terms and conditions. These are also known as your sweepstakes rules.
This is where you need to comply with sweepstakes laws and make sure you are including important legal language in your sweepstakes terms and conditions.
For example, you'd want to protect yourself and your business from lawsuits and legal scrutiny by state and federal agencies by clearly defining the following in your sweepstakes rules.
1. YOUR SWEEPSTAKES DESCRIPTION
Start with a name and description of your sweepstakes so it's clear to the people what it entails exactly. You'll want to explain the contest rules really clearly. Even if most people don't bother reading the fine print, you'll know you've followed proper produce to avoid expensive legal issues.
2. NO PURCHASE NECESSARY
It's legally required to state that your Sweepstake doesn't require the entrants to make a purchase. You need appropriate legal language to comply with civil laws.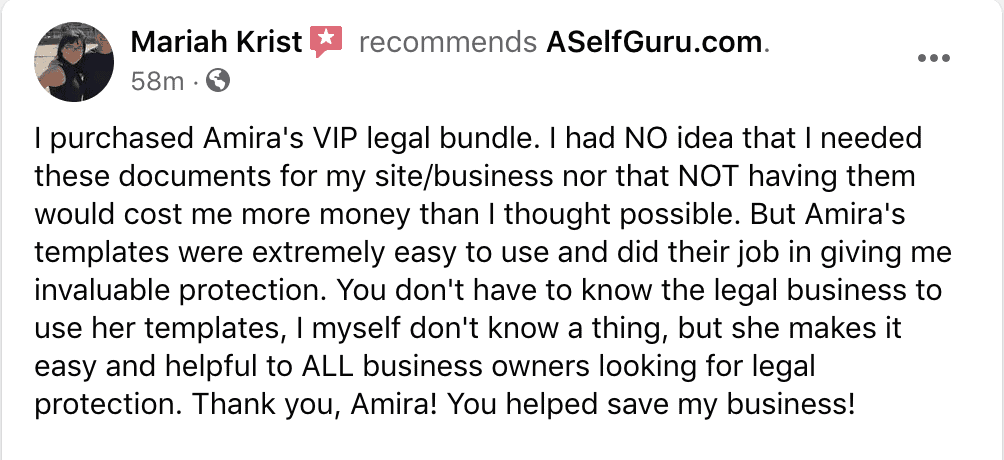 3. HOW TO ENTER YOUR SWEEPSTAKES
Clarify how people can enter your sweepstakes, like where they need to click and what page.
What is the specific entry process?
What required information be included in an entry?
Do they use an entry form or go through a third party promotion agency?
What is the maximum number of entries?
What will you be doing with the email addresses or other data submitted? Do you have a privacy policy in place?
In case of a technical malfunction, is there an alternate method of entry?
4. WHO IS ELIGIBLE TO PARTICIPATE IN YOUR SWEEPSTAKES
You've got to explain the eligibility requirements for your sweepstakes.
It should be clear which countries your sweepstakes is open to and who is eligible to participate or not. There might be some people and entities that are not eligible to participate, such as immediate family members, and you'd want to clearly outline that in your sweepstakes rules and terms and conditions.
If your sweepstakes is only open to legal residents of a particular state or country, be sure to note that specifically. To avoid extra restrictions for promoting contests to minors, you need to list that entrants must be over 18 years of age.
What if someone violates the terms of your contest or sweepstakes? You need to clarify that it's at your sole discretion to disqualify applicants who are tampering with or misusing your terms.
5. HOW YOU WILL SELECT YOUR SWEEPSTAKES WINNER AND NOTIFY THEM
You also need to think about what the winner selection process looks like and the deadline for entries. Then you need to specify the means by which you will communicate with the winners (telephone, email, mail, etc).
What is the sweepstakes period? What's the start date and end date? Don't forget to include the time zone in your entry period!
How will you choose your winner from all eligible entries? Is it a random chance or the decisions of the sponsor? For a contest, explain the criteria for assessment and how the judges will determine the winner.
How will you communicate with the potential winner they were selected?
What happens if your winner does not respond in time? How many business days do they have to reply?
6. INDEMNIFICATION AND LIMITATION OF LIABILITY CLAUSES
There are tons of legal provisions that you need to cover in your sweepstakes (this is where you need a lawyer to help you the most!) because you don't want to subject yourself to any legal liability.
You want to make sure that the entrants waive their right to bring legal claims against you and more!
7. HOW YOU WILL RESOLVE LEGAL DISPUTES AND WHERE
You want to clearly outline where and how you will resolve legal disputes because you never know when you can run into legal issues with the entrants or even with your winners.
Plus, if there is a violation of these official rules, you'll want to set clear consequences for what happens to disqualified entrants.
I know it's hard to believe that your giveaway could result in legal action, but these things happen all the time. Set up the terms for addressing any issues in advance in the event of a dispute. You'll feel much better knowing all the nuts and bolts are covered so you can focus on the fun side of running a contest!
8. SOCIAL MEDIA DISCLAIMERS FOR FACEBOOK AND INSTAGRAM
If you are hosting your sweepstakes on any social media platform, then you'd want to make it clear that you are not affiliated with those social media channels.
For example, if you use Facebook and Instagram, they don't want to be legally liable for your sweepstakes promotions.
There is specific text you can add to your social media post for promotional purposes, which is included in this sweepstakes terms and conditions template.
9. DETAIL THE GRAND PRIZE
Obviously, this is an important section where you state what prizes you are awarding as the sweepstakes sponsor and how many winners you will select. You also need to reserve the right to pick an alternate winner should something doesn't go as planned.
Be sure to include the specifics of the prize, including the approximate retail value. Will you allow any prize substitution? Is there a cash alternative or could the winner choose a gift card instead? Will the winner have any out-of-pocket expenses?
10. AN AFFIDAVIT OF ELIGIBILITY, RELEASE OF LIABILITY AND PUBLICITY RELEASE
Before you hand over the prize to your winner(s), you need an Affidavit of Eligibility, Release of Liability and Publicity Release that you will send to the Winner of your Sweepstakes to complete. This will help you avoid having to pay damages of any kind.
This affidavit is EXTREMELY important because you want to make sure the Winner played by the rules. Are they truly eligible to receive the prize?
This affidavit also ensures that it is the sole responsibility of the winner to pay any applicable federal, state and/or local taxes associated with the prize. If the prize is above the $600 amount set by the IRS, then you could end up in legal trouble if the winner doesn't release you from that liability. With the affidavit, you are protected from those legal issues.
You also want the Winner to release you from legal liability and give you the legal rights to use their personal information, like their name, image, and other contact information for your promotions (like when you announce the winner's name to everyone). Otherwise, you are violating their legal rights to privacy and publicity.
For art contests and other contests where the participants submit materials that could be reproduced, you'll want to make sure they waive their intellectual property rights before you start publishing their work far and wide.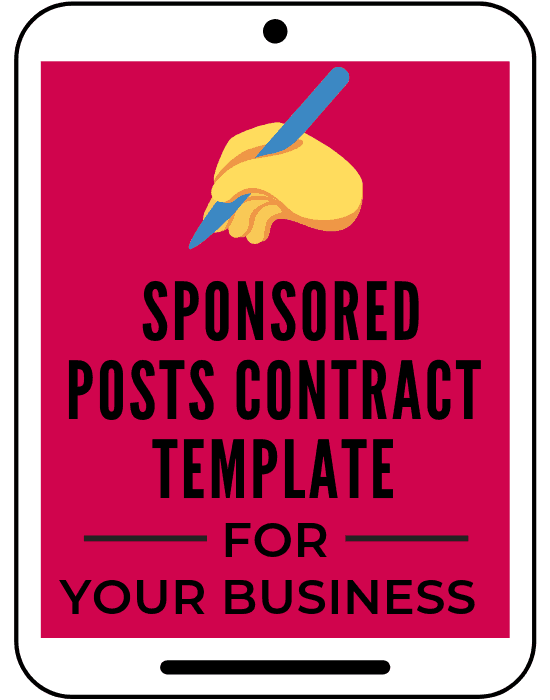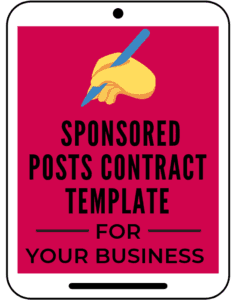 11. ADDITIONAL TERMS
Depending on your specific contest, you can add additional terms to cover any issues or problems that may arise. Sometimes it's more about listing what's not allowed or permitted to avoid a variety of unpleasant circumstances that could arise.
This is a great way to anticipate human error and avoid any consequential damages from people taking advantage of you.
It's awful to think about how badly things can go, but you never know who will see your giveaway post. It's better to be safe than sorry.
Sweepstakes Terms and Conditions Template (Written by a lawyer)
Lucky for you, I've created a bundle that includes BOTH the Sweepstakes Template + an Affidavit of Eligibility and Release of Legal Liability, making it so much easier and safer for you to set up your next giveaway!
You can literally just plug in your business information as instructions and start using the template instantly!
Did I mention you also get an instant download of the template?
You can get this professionally written Sweepstakes Template here
This Sweepstakes template is your easy done for you solution:
it includes 16 important legal sections you need (is 7 pages long!) So it's detailed and comprehensive, just like ALL my other legal templates
Comes with easy idiot-proof instructions
Instant download and get done customizing it in under 30 minutes!
Trusted by the 50,000 clients I've served as a business lawyer for more than 8 years, and I still work full-time as a lawyer coz I love it!
Comes with Private FB support group
Lifetime access to free updates!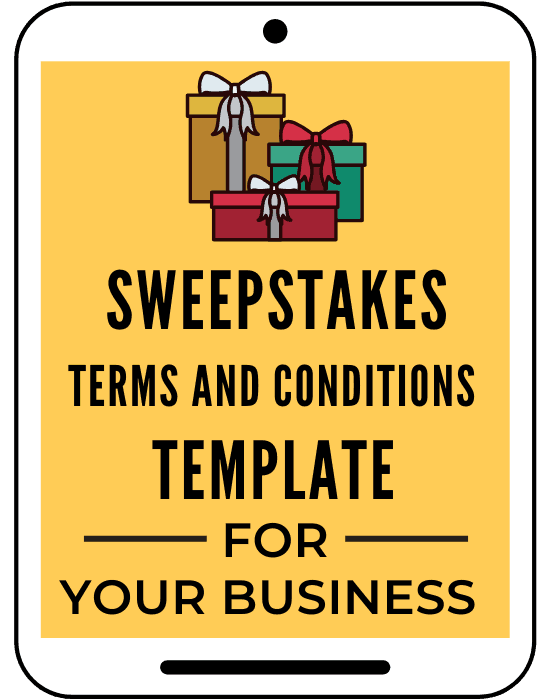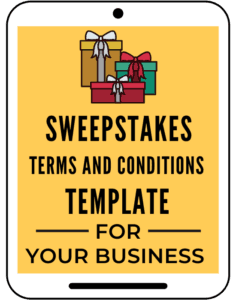 You have the option of getting just the Sweepstakes Template OR get the Template + Winner Affidavit you need at a discounted rate here. Just select the option that best fits your needs!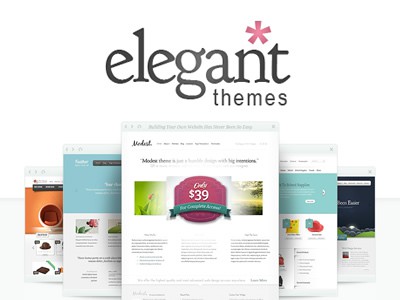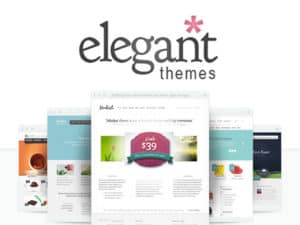 FINAL THOUGHTS – Sweepstakes Template, Giveaways and Contest Terms and Conditions
Giveaways, whether Sweepstakes or contests, are great fun but make sure they are offered to participants over the age of 18 to avoid any legal issues related to minors. You also need to make sure your giveaways are legally compliant and make sure to display your Sweepstakes terms and conditions properly on your website if you are hosting it online.
As stated above, there are several state and federal laws you need to adhere to. Otherwise, you risk getting into legal trouble with the FTC. Read how my legal templates have helped thousands of bloggers and entrepreneurs here.
Grab your lawyer-written professional Sweepstakes template here.
This includes the best practices you need to follow ensure compliance with applicable law and protect yourself to the fullest extent.
You can get this template at a bigger discount in my popular VIP legal bundle, if you don't want the individual template.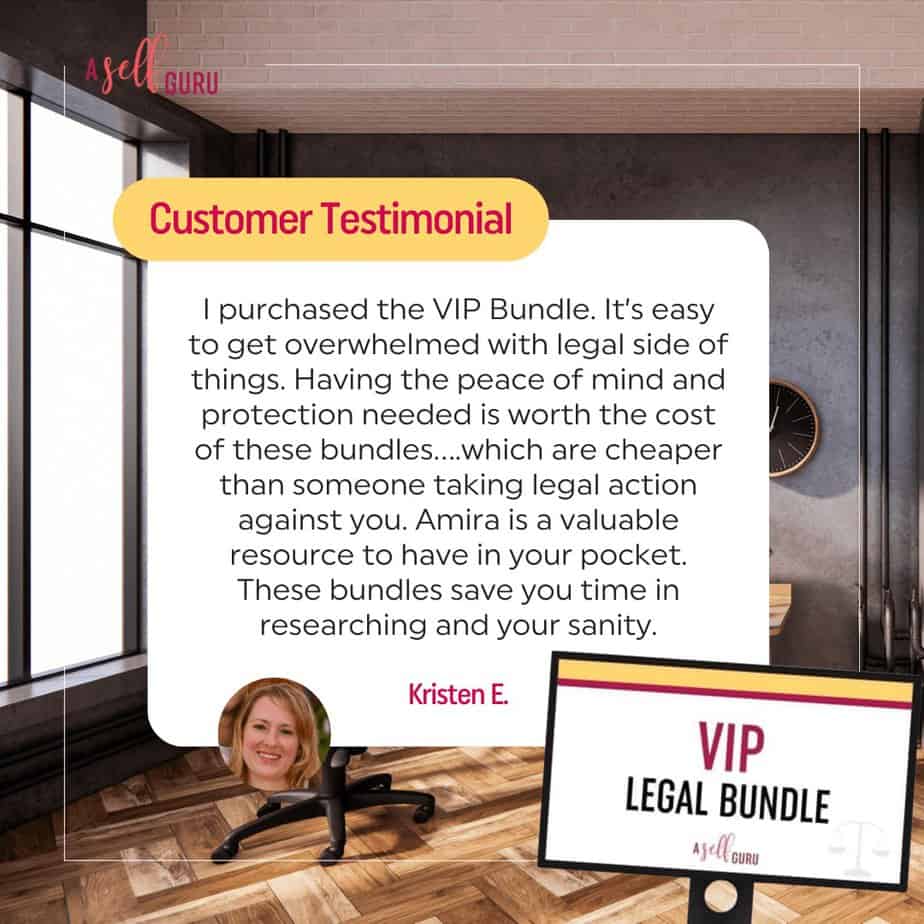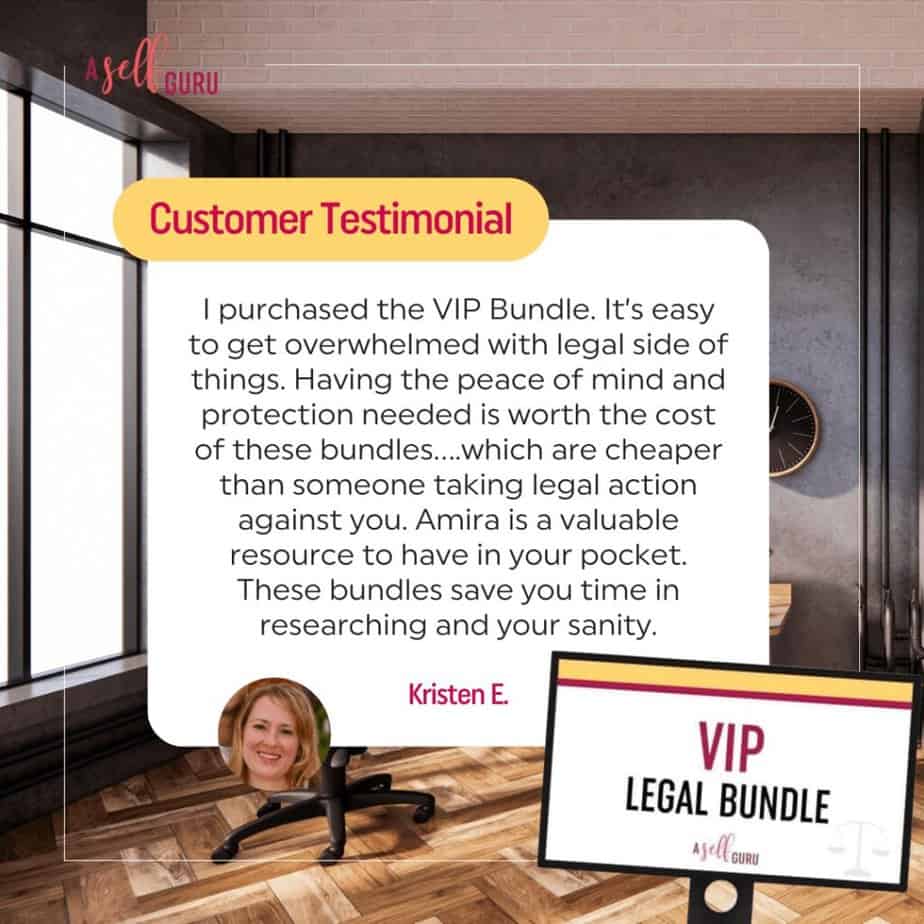 RELATED BLOG POSTS ON SWEEPSTAKES TERMS AND CONDITIONS TEMPLATE
In addition to the sweepstakes terms and conditions template, you should check out the following blog posts and videos next:
Freelance contract template (for Freelancers and Clients to Work together)
FREEBIES FOR ENTREPRENEURS
Visit this freebies page to get 5 awesome free business, blogging and legal tips!
Below are some more helpful blog posts, legal tips, tools and resources that you should check out next:
Outrank your competition and enhance your content creation
15 Expensive Legal Mistakes Entrepreneurs Make (and How to Avoid them)
What's an LLC and when to form one?
How to Legally Protect Your Book (with Proper Copyright Notice and Disclaimer Examples)
CPA Solution Membership to get all your tax and accounting questions answered!
Get The Simple SORT Handbook: The New Entrepreneur's Roadmap to Setup, Operate, Record and Tax Slay a Successful Business
AI writing tool to write blog posts 10x faster, create social media content, videos, and any kind of content to save time in business
This SEO tool to make sure your blog posts rank on the first page of Google 
MORE TOOLS TO GROW YOUR BUSINESS ONLINE