Have you heard of a Media Release Agreement?
Not many people know about it and why they must have it.
But now that we are living in a digital era where we constantly use someone else's photo, video, audio as part of our business, we really need to make sure we are doing that legally.
In the online world, no matter what kind of entrepreneur you are, you are undeniably going to use someone else's intellectual property (i.e. name, photo, video, etc) without knowing that you are violating their rights of privacy and publicity.
If you are one of those entrepreneurs who publish random photos and videos from the internet without having consent from the owner then you are making a huge legal mistake.
Because by doing that, you run the risk of getting sued and paying thousands of dollars in lawyer fees and court costs.
As an online or offline business owner, you are subjected to follow the law otherwise your one legal mistake can shut down your entire business. 
This does not mean that you can't publish other people's media assets on your blog or website. You just have to make sure you are using the right legal documents to do that. 
A Media Release Agreement is a legal document you must use before using someone else's media assets, photos, videos, or testimonials.
What is a Media Release Agreement?
A Media Release Agreement or a Media Release Form is a legal contract or a legally binding document that allows you to have the right to use someone's personal intellectual property in your business.
Put it simply, this form is needed when you want to use someone's media property on your blog or website. Without this form, you risk violating the other person's right to privacy, publicity, and other legal rights.
The Media Release Form must be signed by the releaser on or before participating in the event to avoid legal liability.
Having a Media Release Form signed is essential because this way, you are getting permission from the other person to use their personal intellectual property without getting into any legal trouble! 
Think of a Media Release contract like a General Release agreement where the other party is releasing you from legal claims and can't sue you for using their personal intellectual property.
You may be wondering what is "personal intellectual-property"? 
Let's go over that.
What is Personal Intellectual Property and how is it released in a Media Release form?
Personal Intellectual property could be anything like someone's name, photos, videos, and audios, and more!
It could also be testimonials from other people that you use in your business marketing.
In a Media Release Form, the owner of this personal intellectual property or any other intellectual property you are using transfers the legal rights to you.
This allows you to safely and legally use their media without owing them money or royalties.
Sometimes, as part of your negotiations, you will compensate the other person for giving you these legal rights to use their intellectual property and that would all be included in this media release form.
Different Names for a Media Release Agreement
There are so many different names for a Media Release Agreement.
To save you the trouble and confusion, below are some of the common names you'll see for this agreement.
They all are used interchangeably to refer to the Media Release Agreement: 
Media Agreement

Release Agreement for Media,

Release for Social Media,

Creative Property Release Agreement

Social Media consent form

consent to post on social media

Media Release Form

website and social media release form

Video release form

Photo release agreement

Personal release agreement

Photo release clause

Media release contract

Release for use of likeness in video

Marketing and Media release form, 

and more!
Who needs to use a Media Release Agreement?
The short and simple answer is that every business owner needs a Media Release Form because we don't operate our businesses in a vacuum.
Almost everyone uses other people's names, photos, videos, or testimonials in their business.
Here are some common examples for you –
Let's say,

you are a blogger and you want to feature someone, then you need to have prior consent from that guest to publish their story, photo, or likeness. Also, look into this Guest Blogger Agreement if you are going to accept and publish guest posts on your blog.
If you are a podcaster

, then you need to have a Media Release Form signed from your guest because you are going to use their audio recordings.
Are you a freelancer?

You most likely have testimonials from your client. But do you know you must have a Media Release Agreement signed before publishing those testimonials on your service page?
If you are promoting your products

with the help of videos and ads, then maybe you hired some models. Do you know you still need a Media Release Agreement signed by those models?
You get the point! Always ask yourself, do I have the legal rights to use someone else's stuff?
When in doubt, grab this media release agreement to ensure you are protected legally.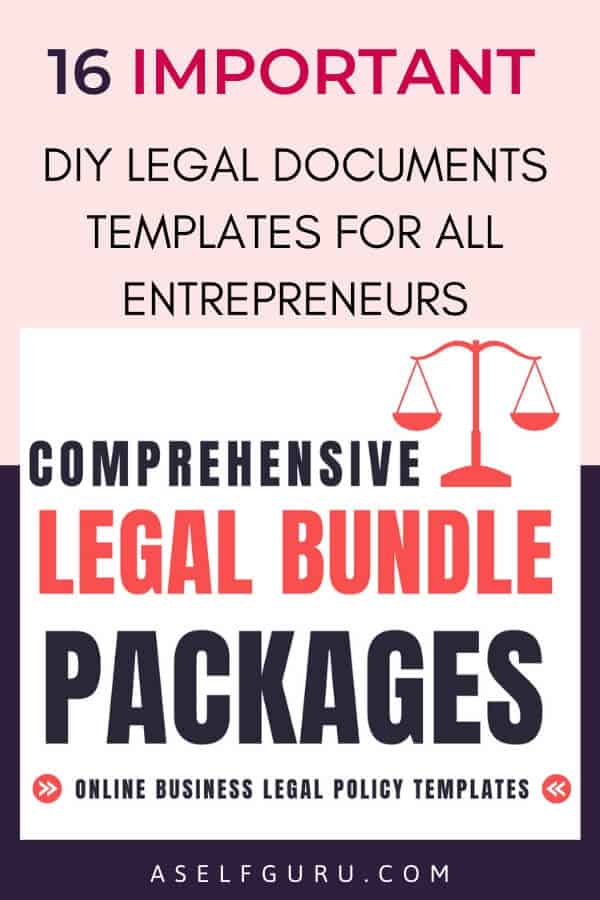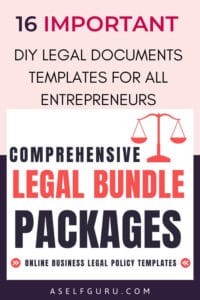 Why do you need the Media Release Agreement signed?
I'm sure that you don't want to infringe someone's right to privacy and publicity.
There are state and federal laws protecting our intellectual property. To avoid violating any of those, the easiest thing to do is get the Media Release Agreement signed by the other party before using their stuff.
It's a one-way agreement where the other party is releasing you from all kinds of legal liability.
So by getting the Media Agreement signed, you protect yourself and your business from getting sued and you won't end up owing the releaser any money or royalties for their intellectual property.
If the other person wants you to pay for using their intellectual then you could certainly include that in the Media Release Agreement as well. This way, both parties are clear about how they are going to proceed and what their financial obligations are to each other.
This way, you not only comply with the laws and but also avoid long expensive lawsuits!
I think it's abundantly clear that to run a successful business, you should always play safe and get a Media Release Agreement signed first.
If you're going to use photos or videos or other personal property of someone under the age of 18, then you need to have this agreement signed by their parents or guardian.
What should you include in a Media Release Agreement?
You should include the name and contact information of the releaser (person who's giving you the legal rights to their intellectual property).
Then the most important thing to include is the grant of legal rights to you from the releaser as well as the waiver of that person's right to sue you.
Things get complicated when you'll include the details of waiving rights from the releaser.
Any little mistake in wording or verbiage can bring a potential lawsuit against you. And in a fraction of time, you could lose your sleep and appetite.
That's why don't try to put together a Media Release Agreement yourself. Unless you are a lawyer, you will have no idea how to draft it.
You must have a professionally drafted Media Release Agreement that clearly outlines what is being released and what legal rights are being granted to you. 
Also, there are tons of other key legal provisions you need to include in your Media Release Agreement such as any restrictions of the intellectual property by the releaser, compensation, parental/guardian consent and others.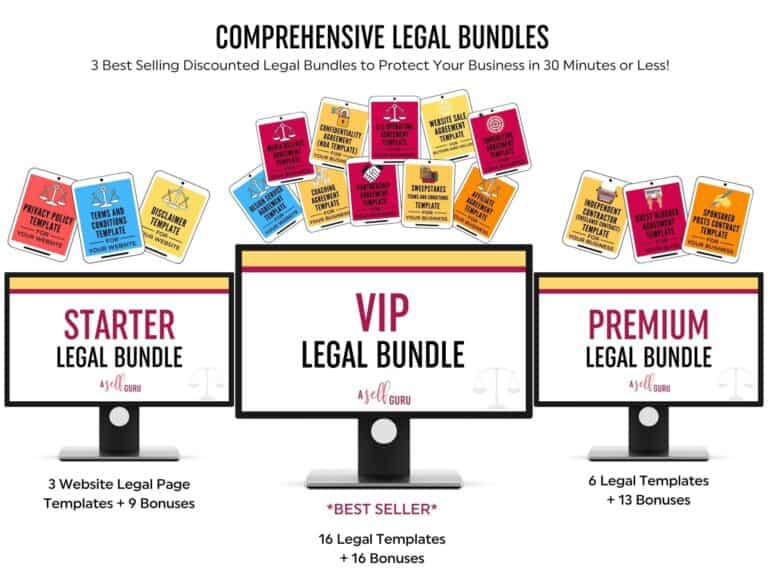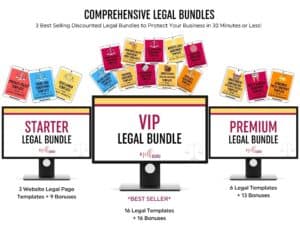 What could go wrong legally if you don't use a Media Release Agreement?
In a nutshell, you can get sued and you'll end up losing your sleep and lots of money.
Here's an example of such a lawsuit, which could have been easily avoided with a Media Release Agreement.
I don't want to scare you, but over the last 10 years, I have seen my share of lawsuits representing my clients in a variety of legal disputes:
Ask yourself, would you want your photo or video to be used by anyone without getting your permission first?

Would you want your intellectual property to be exploited by others?
I don't think so, right? 
Remember getting consent or permission from the other person prior to using their personal intellectual property is the best way to avoid these legal issues, especially when it's so easy and affordable to use a Media Release Agreement. 
Media Release Agreement Template (Written By a Business Lawyer and Six-Figure Blogger)
As a business lawyer, I have worked with thousands of business owners in the online and offline space, and I understand the legal issues they face.
That's why I've created a Media Release Agreement template for business owners like you.
Using this professionally written Media Release template is as easy as fill in the blanks.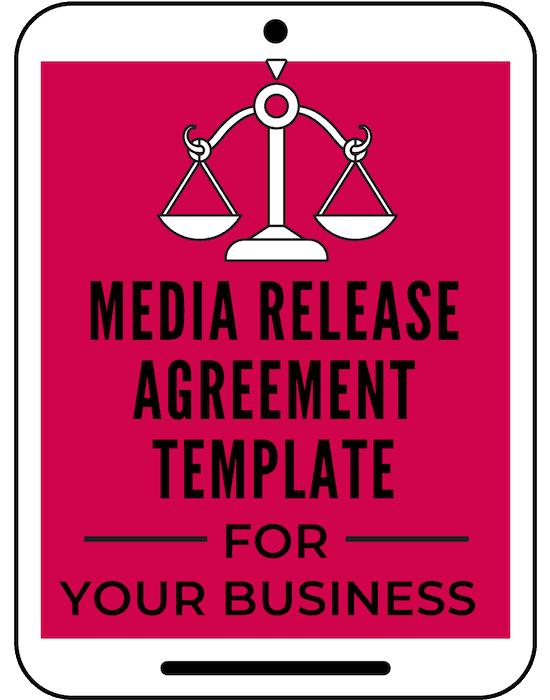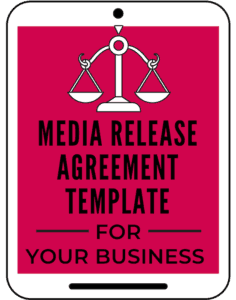 Just plug in your basic business information in the template as instructed and you can begin using the template instantly! 
Take a look at what other entrepreneurs like you are saying about my legal templates here.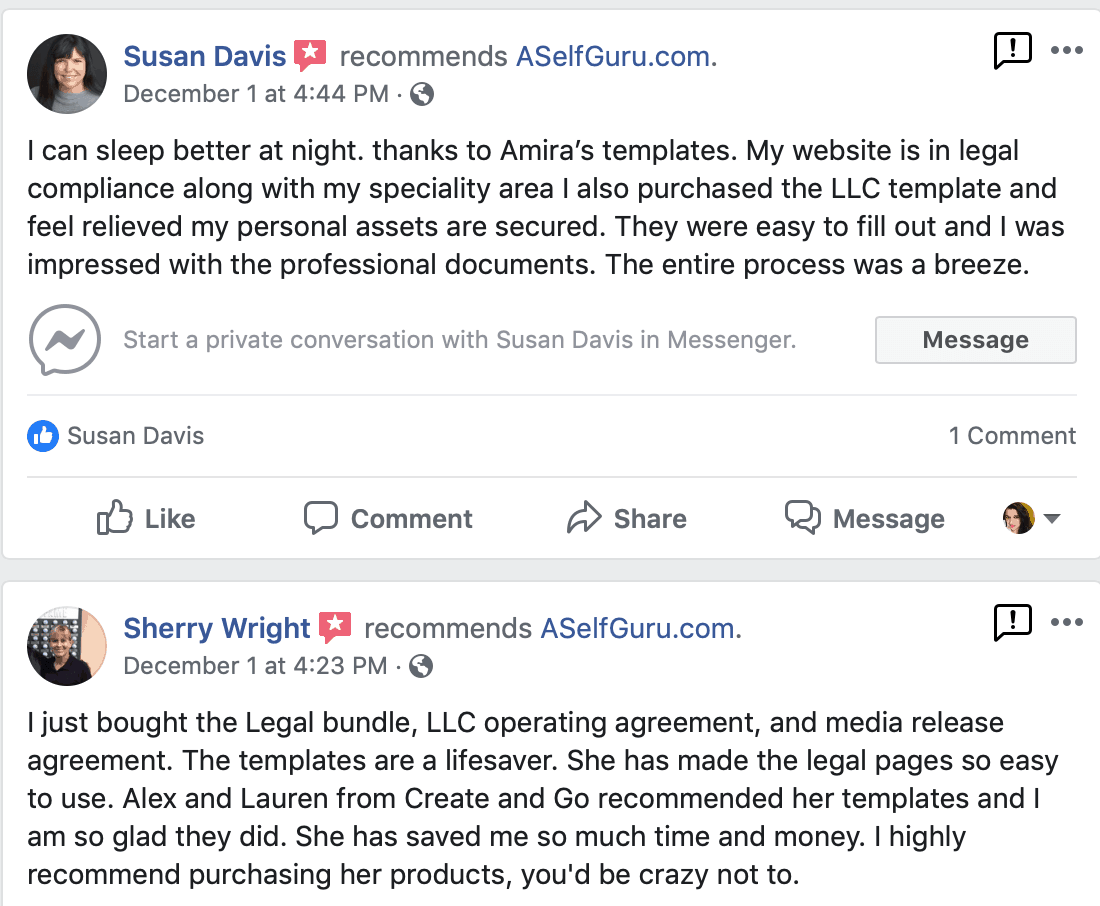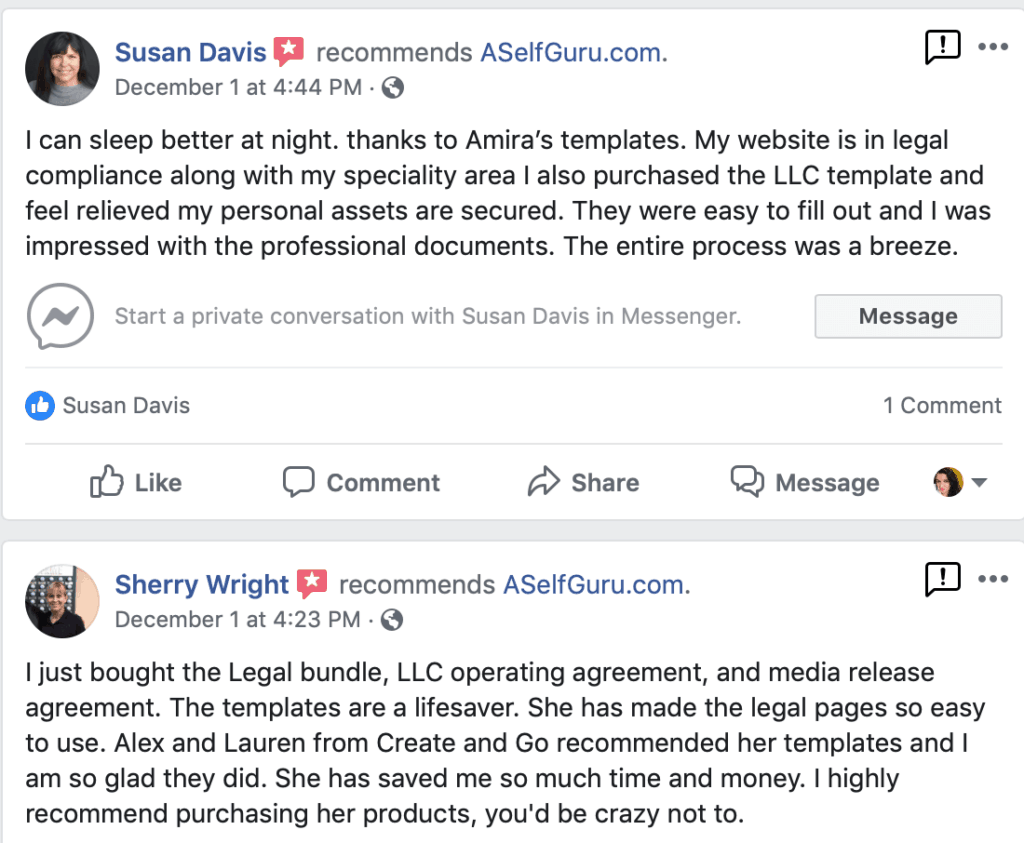 This media release agreement is your easy done-for-you legal solution:
It includes

 12 important legal sections to cover you legally

This is the most comprehensive legal template out there to protect you from all kinds of lawsuits

Drafted by an

experienced lawyer who has more than 10 years of legal experience

.

It comes with easy idiot-proof instructions to customize the template based on your business in 15 minutes or less!

Instant download and begin using the legal template right away!

Lifetime access to free updates

Free access to our private Facebook support group here
Trusted by over 10,000+

bloggers, course creators, freelancers, and other business owners.
Richard says,
 I couldn't even get 15 minutes with a solicitor for the money I spent on legal templates by Amira
Watch how Dana was frozen with fear until she found this legal template:
Grab your copy of a Media Release Agreement Template here
Final thoughts: Media Release Agreement Template
If you are new to the online world, you may not be aware of all the laws surrounding intellectual property.
You may grab someone else's photo or video and place it on your website without knowing that you're violating the rights of privacy and publicity of the owner.
But now you know this little mistake on your part can get you sued.
A Media Release Agreement is the right legal document you need in such situations to prevent lawsuits, saving you tons of time and money.
With the Media release form, you are granted the legal rights from the owner to use their photo, videos, and other intellectual property without worrying because that person has signed a contract to release you from lawsuits.
So it's a no-brainer to make this Media Release Agreement as part of your everyday business practice to make sure your business is protected legally.
Click here to get your Media Release Agreement Template and start using it immediately to stay safe!
Before you go, do you have the 3 essential website legal pages on your site? If not, watch the video below to learn how to make your website legally compliant.
Let me know in the comments if you are using the Media Release contract to protect you and your business? 
Other Important Legal Blog Posts You Should Read:
What 3 Legal Pages You Must Have on Your Website BEFORE You Launch
16 DIY Legal Documents and Templates For Your Online Business