Have you heard of a Media Release Agreement? If you do business online without this form, you could be liable for expensive legal fees and consequences.
Let's break down the details & help you find affordable media consent forms you can set up today!
You probably don't know much about media release agreements unless you're a lawyer. Most of us just live our lives unaware of all the little legal details you've got to deal with as a business owner.
However, once you start your own business, that changes. We live in a digital era where we constantly use someone else's personal information such as photo, video, and audio as part of our business. This is just part of doing business these days!
BUT we need to make sure we are doing that legally to avoid any invasion of privacy.
In the online world, no matter what kind of entrepreneur you are, you will undeniably use someone else's intellectual property (i.e. name, photo, video, etc.) without knowing you are violating their rights to privacy and publicity.
Note: If you are one of those entrepreneurs who publish random photos and videos from the internet without having consent from the owner, then you are making a huge legal mistake.
By doing that, you risk getting sued and paying thousands of dollars in lawyer fees and court costs.
As an online or offline business owner, you are subjected to follow the law. Otherwise, just one legal mistake can shut down your entire business.
This does not mean you can't publish other people's media assets on your blog or website. You just have to make sure you are using the right legal documents to do that.
A Media Release Agreement is a legal document you must use before using someone else's media assets, photos, videos, or testimonials.
What is a Media Release Agreement?
A Media Release Agreement or a Media Release Form is a legal contract or a legally binding document that allows you to have the right to use someone's personal intellectual property in your business.
Putting it simply, this form is needed when you want to use someone's media property on your blog or website. Without this form, you risk violating the other person's right to privacy, publicity, and other legal rights.
The releaser must sign the Media Release Form on or before participating in the event to avoid legal liability.
Through the Media Release Agreement, you get the permission from an individual to use their images, videos, audio recordings, or other information created by them in your business projects or marketing.
Having a Media Release Form signed is essential because you get permission from the other person to use their intellectual property without getting into any legal trouble!
Think of a Media Release contract like a General Release agreement where the other party releases you from legal claims and can't sue you for using their intellectual property.
You may be wondering: what is "personal intellectual property?"
Let's go over that.
What is Personal Intellectual Property in a Media Release Agreement?
Personal Intellectual property could be anything like someone's name, photos, videos, audio, and more!
It could also be testimonials from others you use in your business marketing.
A media release agreement lets you know how you can use this intellectual property of someone.
It will specify what intellectual property you wish to use and for what purpose and then you get the official "release" and permission from the owner of that intellectual property to be able to use it in your business.
How Is It Released in a Media Release Form?
In a Media Release Form, the owner of the personal intellectual property or any other intellectual property you use transfers the intellectual property rights to you to use.
This allows you to safely and legally use their released media without owing them money or royalties.
Sometimes, as part of your negotiations, you will compensate the other person for giving you these legal rights to use their intellectual property. All of that would be included in this media release form.
Different Names for a Media Release Agreement
There are so many different names for a Media Release Agreement.
To save you the trouble and confusion, below are some of the common names you'll see for this agreement.
They all are used interchangeably to refer to the Media Release Agreement:
Media Agreement
Release Agreement for Media,
Video release forms
Consent form template
Media waiver form
Release for Social Media,
Creative Property Release Agreement
Social Media consent form
Consent to post on social media
Media Release Form
Website and social media release form
Video release form
Podcast release form
Photo release agreement
Personal release agreement
Photo release clause
Media release contract
Release for use of likeness in video
Marketing and Media release form,
Model release form
and more!
Also, if you are looking to use a minor's photo or any other intellectual property then you would need a minor release form, which is already included in my Media Release agreement template here.
Who needs to use a Media Release Agreement?
The short and simple answer is that every business owner needs a Media Release Form because we don't operate our businesses in a vacuum.
Most business owners use other people's names, photos, videos, or testimonials in their businesses.
Here are some common examples for you –
If you are a blogger and want to feature someone, then you need prior consent from that guest to publish their story, photo, or likeness. Also, look into this Guest Blogger Agreement if you plan to accept and publish guest posts on your blog.
If you are a podcaster, you need to have a Media Release Form signed by your guest because you will use their audio recording.
Are you a freelancer? You most likely have testimonials from your client. Did you know they must sign a Media Release Agreement before you publish those testimonials on your service page?
If you are promoting your products with the help of videos and ads, then maybe you hired some models. You still need a Media Release Agreement signed by those models before you release a person's image.
You get the point! Always ask yourself, do I have the legal right to use someone else's stuff?
When in doubt, grab this media release form template to ensure you are protected legally.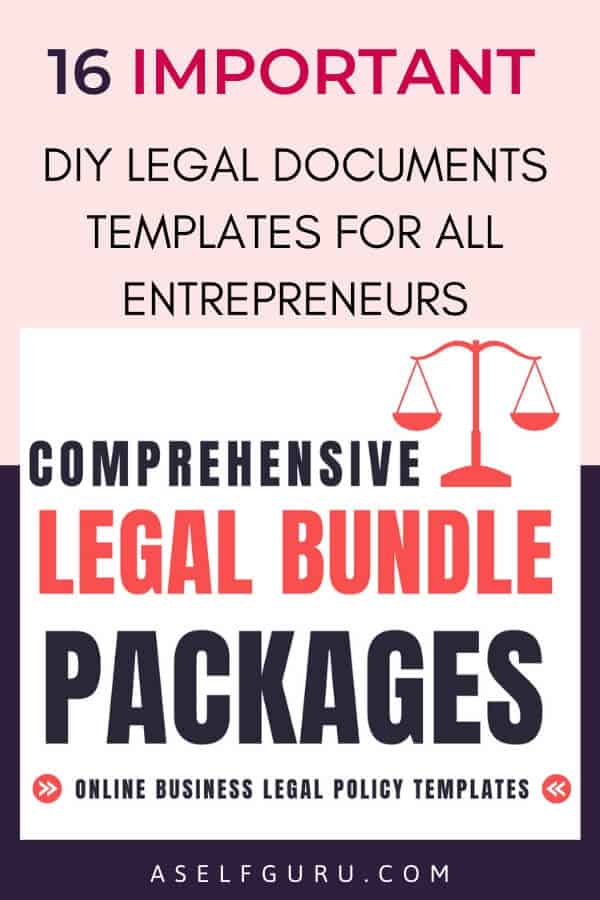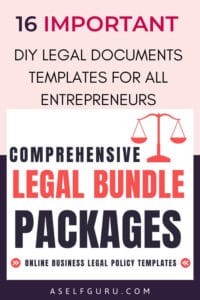 Why do you need the Media Release Agreement signed?
I'm sure that you don't want to infringe on someone's right to privacy and publicity. None of us set out to violate privacy laws or infringe on anyone's rights!
However, there are state and federal laws protecting intellectual property. You have intellectual property rights just like anyone else. You wouldn't want someone else using your photos or videos without your permission.
To avoid violating intellectual property laws, the easiest thing to do is get the Media Release Agreement signed by the other party before using their stuff.
It's a one-way agreement where the other party releases you from all kinds of legal liability.
By getting the Media Agreement signed, you protect yourself and your business from an expensive lawsuit and you won't end up owing the releaser any money or royalties for their intellectual property.
If the other person wants you to pay for using their intellectual property, you can also include that in the Media Release Agreement. This way, both parties are clear about how they will work together and what their financial obligations are to each other.
This way, you're taking care of everything at once. You're complying with the laws and making sure everyone agrees about how they're moving forward.
As a blogger, when you want to use someone else's photo or video in a post on your blog, you will need a Media Release Agreement to do that. When you do this, the person who took the photo or video has copyright over it so you must get permission from them to use the photo or video.
Through the Media Release Agreement, they'll release their ownership of the content so you can add the photos and share them on your site.
You might also have to sign a Media Release Form if you work with a brand for sponsored content. The form will allow them to use your photos and testimonials on social media.
If you don't take care of these legal issues, your Pinterest template owner could come after you for reproducing their content for commercial use, or you could take action against a brand for sharing your photo of their pots and pans in their brand marketing!
When you take care of these important documents ahead of time, everyone can rest easy knowing their rights (and businesses) are being protected and that they won't be liable for any legal issues.
In this complicated world, it's always best to play it safe. Protect your business and always get a Media Release Agreement signed before doing business.
If you're going to use photos or videos or other personal property of someone under the age of 18, then you need to have this agreement signed by their parents or legal guardian. Don't worry, I have already included those additional provisions for you in my legal template here.
What should you include in a Media Release Agreement?
You should include the name and contact information of the releaser (the person who's giving you the legal rights to their intellectual property).
Then the most important thing to include is that they grant the legal rights to you (the release receiver) and the waiver of that person's right to sue you.
Things get complicated when you include the details of waiving rights from the releaser. In other words, the actual "release" language. 
Any little mistake in wording or phrasing can bring a potential lawsuit against you. Lawyers are paid big money to find workarounds and escape clauses.
Can I Make a Media Release Agreement Myself?
It's so tempting to scour the internet for free media release forms. They're easy to find and the price of "free" sounds so attractive…
However, if you try to make a Media Release Agreement yourself from a free template you found online, you're putting yourself at huge risk.
Unless you are a lawyer, you will not know how to draft one appropriately. Here are 50+ smart entrepreneurs sharing their reasons for why they DO NOT trust the free legal templates.
You must have a professionally drafted Media Release Agreement that clearly outlines what is being released and what legal rights are being granted to you.
Plus, it's more than that. You need to include many other key legal provisions in your Media Release Agreement, such as any restrictions of the intellectual property by the releaser, compensation, parental/guardian consent, and others.
All that necessary information must be added appropriately. Otherwise, you won't have a legal defense.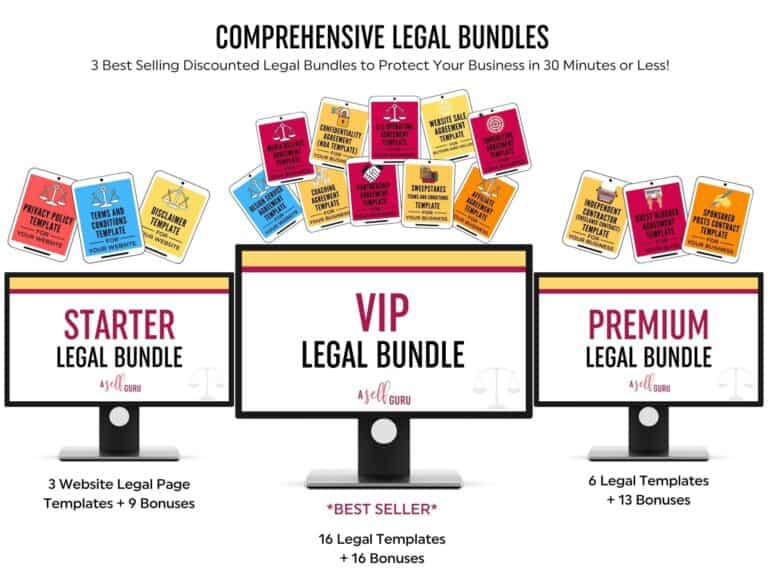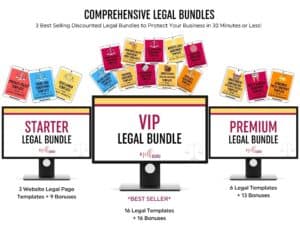 What could go wrong legally if you don't use a Media Release Agreement?
In a nutshell, you can get sued. This is an expensive, stressful process that can cost you lots of sleep and money.
Here's an example of such a lawsuit, which could have been easily avoided with a Media Release Agreement.
I don't want to scare you, but over the last 10 years, I have seen my share of lawsuits representing my clients in various legal disputes.
Ask yourself:
Would you want your photo or video to be used by anyone without getting your permission first?
Would you want your intellectual property to be exploited by others?
Of course not!
Remember it's best to get consent or permission from the other person before you use their personal intellectual property to avoid these legal issues.
Fortunately, it's really easy and affordable to use a Media Release Agreement, and you can set one up in just a matter of minutes!
Media Release Agreement Template (Written By a Business Lawyer)
As a business lawyer, I have worked with thousands of business owners online and offline, and I know the legal issues they face.
I've created a whole suite of legal templates to address the most common (and even some of the unusual) legal issues bloggers and entrepreneurs face.
I know you're busy, and many bloggers work on bootstrap incomes. They don't have the cash to hire a legal team to craft custom documents!
That's why I created my Media Release Agreement template for business owners like you.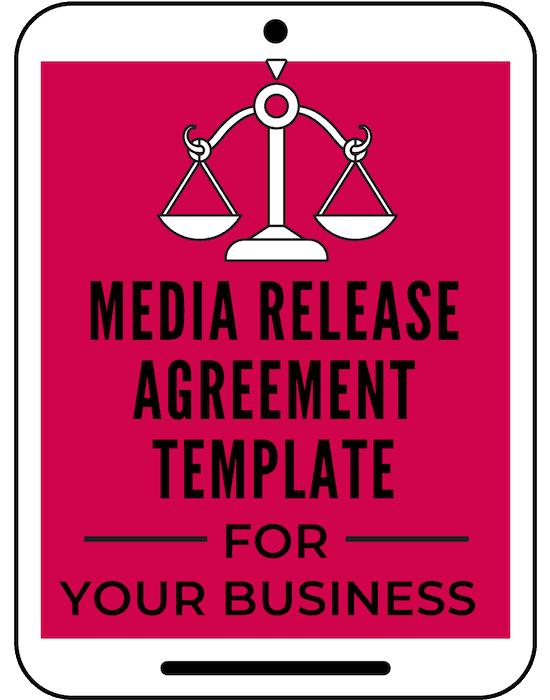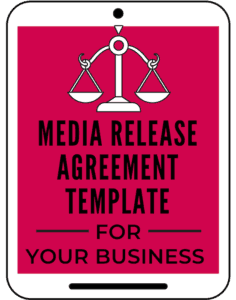 It seriously could not be easier. All you need to do is fill in the blanks on this professionally written Media Release template.
OR You can grab this same template at a huge discount in my VIP legal bundle here.
Just plug in your basic business information in the template as instructed, and you can begin using your new Media Release Agreement instantly!
There's no expensive trip to the lawyer's office, no long, drawn-out process to get your documents.
Just add your information and go!
Take a look at what other entrepreneurs like you are saying about my legal templates here.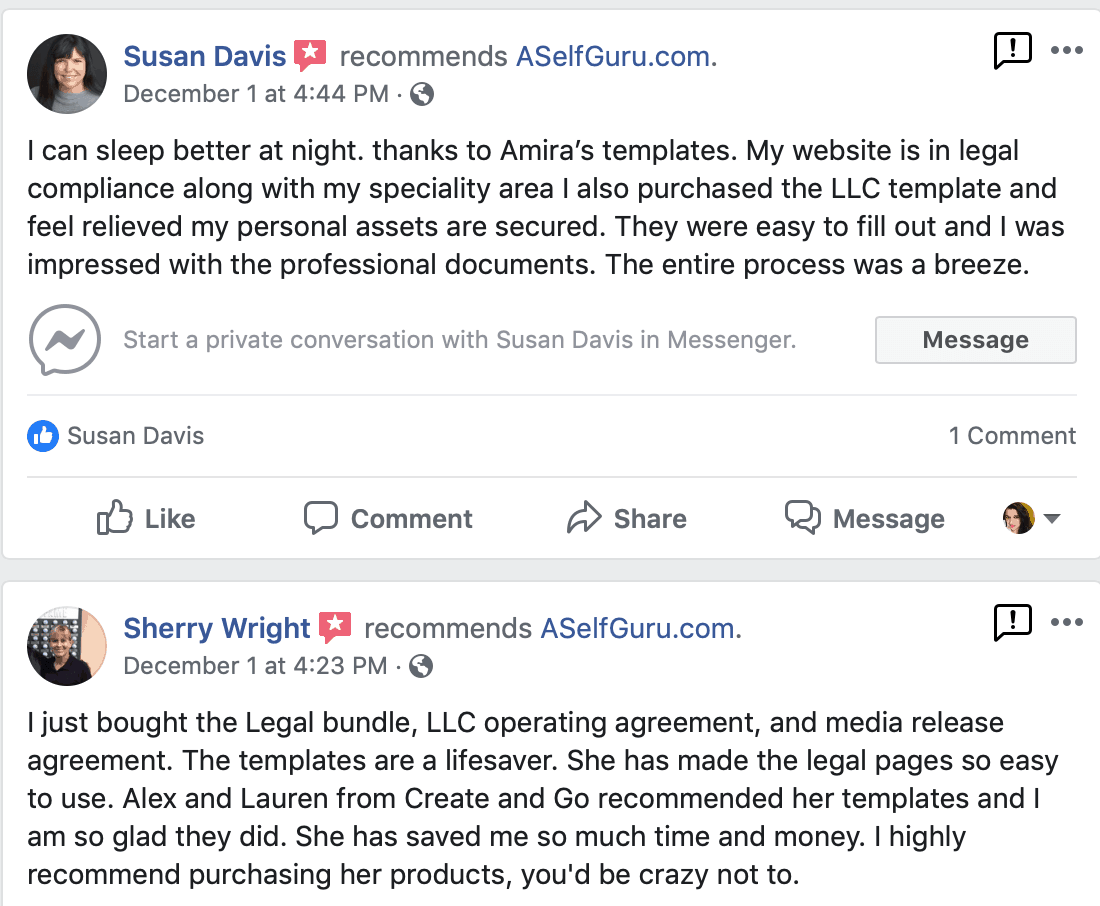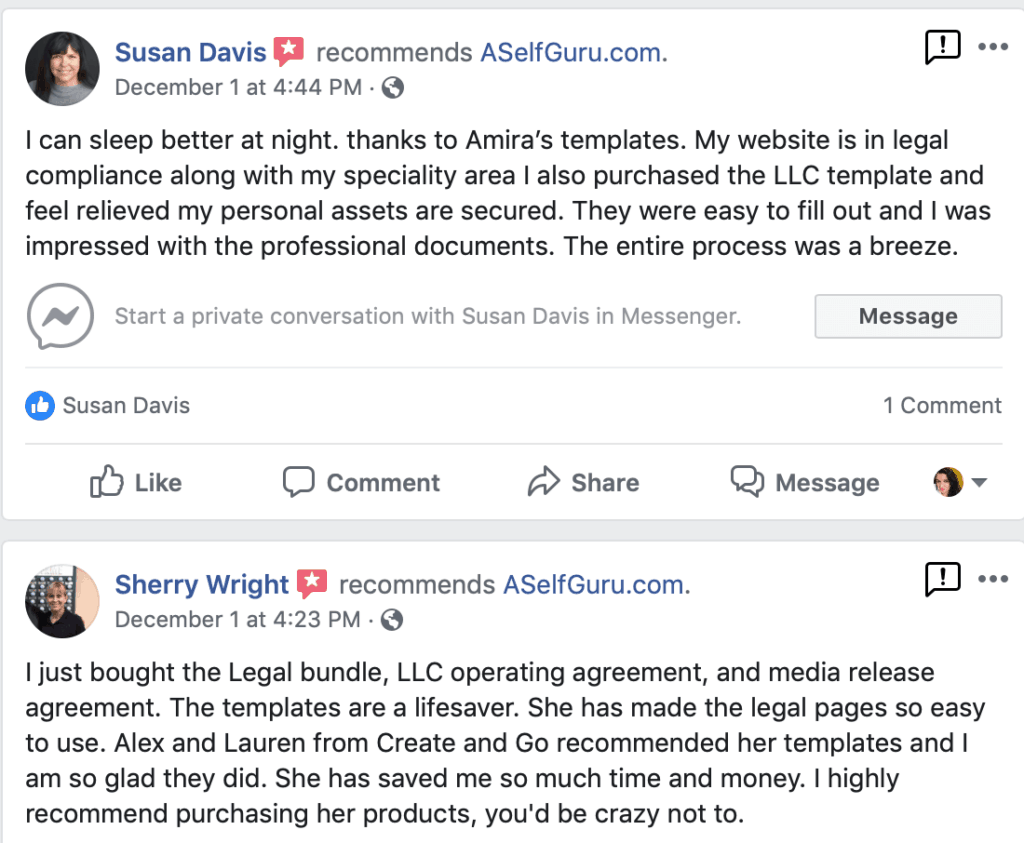 Super Easy to Use Media Release Agreement Form
This media release agreement is your easy done-for-you legal solution:
It includes 12 important legal sections to cover you legally
This is the most comprehensive legal template out there to protect you from all kinds of lawsuits
Drafted by an experienced lawyer with more than 10 years of legal experience.
It comes with easy idiot-proof instructions to customize the template based on your business in 15 minutes or less!
Instant download and begin using the legal template right away!
Lifetime access to free updates
Free access to our private Facebook support group here
Trusted by over 50,000+ bloggers, course creators, freelancers, and other business owners.
Richard says,
 I couldn't even get 15 minutes with a solicitor for the money I spent on legal templates by Amira
Watch how Dana was frozen with fear until she found this legal template:
Grab your copy of a Media Release Agreement Template here
Final thoughts: Media Release Agreement Template
If you are new to working online, you may not be aware of all the laws surrounding intellectual property.
You might grab someone else's photo or video and place it on your website without knowing that you're unintentionally violating the rights of privacy and publicity of the owner.
But now you know this little mistake on your part can get you sued.
A Media Release Agreement is the legal document you need to prevent lawsuits, saving you tons of time and money.
With the Media release form, the owner grants you their legal rights to use their photo, videos, and other intellectual property so you can use their photos or videos without worrying that you're violating their rights.
This one simple document can protect you from expensive legal consequences, helping you get back to the business you love without a feeling of worry or dread.
It's a no-brainer to use this Media Release Agreement as part of your everyday business practice to ensure your business is legally protected.
Click here to get your Media Release Agreement Template and start using it immediately!
Before you go, do you have the 3 essential website legal pages on your site? If not, watch the video below to learn how to make your website legally compliant.
Let me know in the comments if you are using the Media Release contract to protect you and your business. I'd love to hear how this handy template helps you protect your business!
FAQ on Media Release Agreement
Below are some common questions entrepreneurs ask about the Media release agreement, and here are the answers:
Who signs a media release form?
The media release form is signed by the person releasing or giving you permission to use their intellectual property.
For example, let's say, you want to use my photo on your blog, then I would be the one signing the media release form and releasing you from legal liability, so that you can use my photo legally.
What is the purpose of a release document?
As explained above, the purpose of a release document is to protect you against lawsuits and legal issues.
How do you write a media consent form?
You don't have to waste valuable time trying to put together a media consent form on your own.
Instead, simply use this done-for-you Media release agreement template where you simply plug in your information as instructed and within minutes, you will have a professional media consent form ready!
Plus, you'll have peace of mind knowing this template is written by a lawyer and if you want to save more money, grab my VIP legal bundle that gives you this template along with 15 essential legal contracts and 16 incredible bonuses not found anywhere else!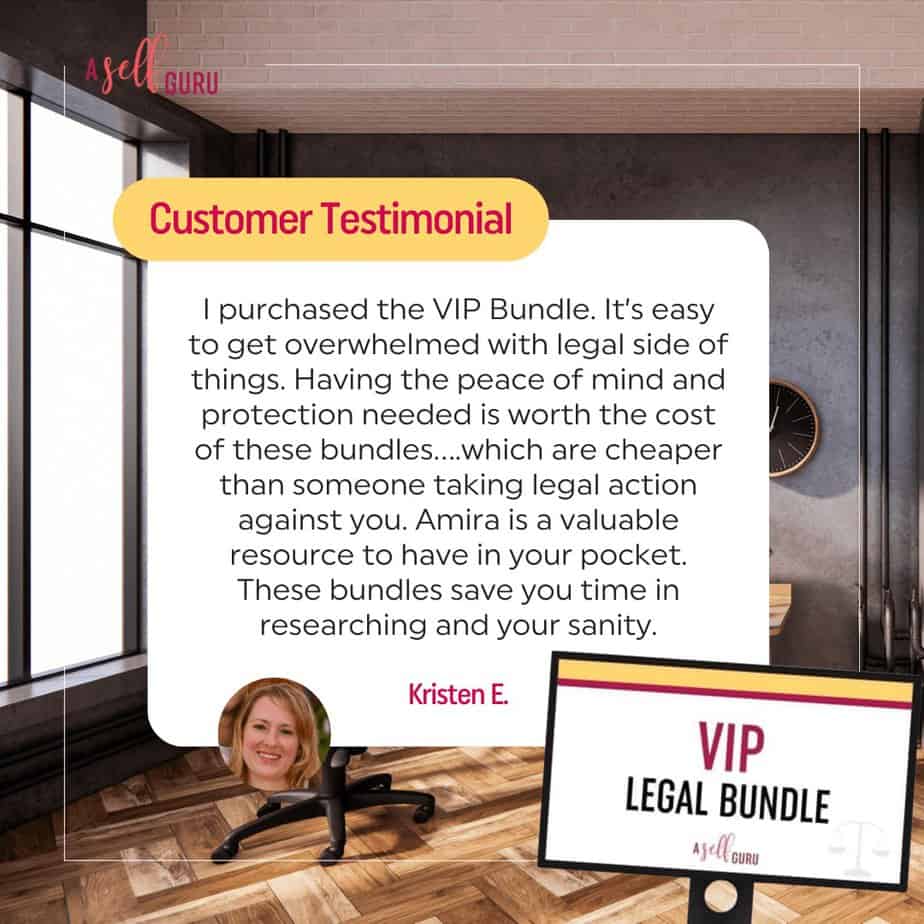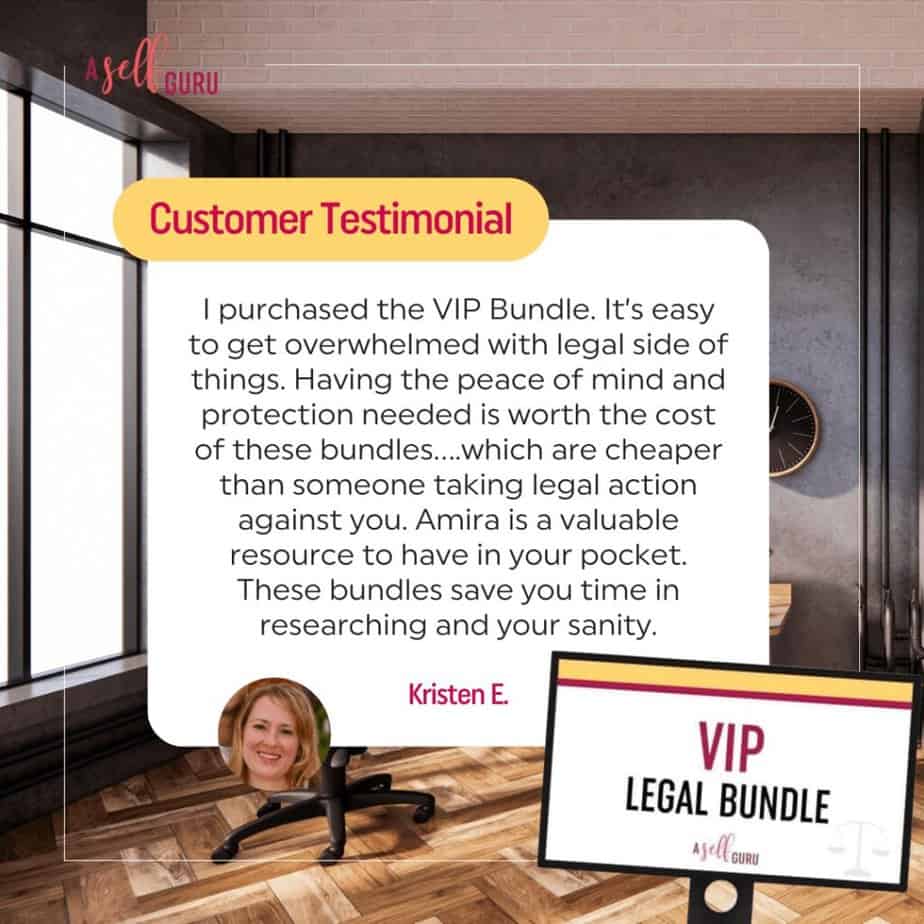 Other Important Legal Blog Posts You Should Read:
Related Blog Posts to Media Release Agreement Template
In addition to a Media Release Agreement, you should check out the following helpful blog posts and tools for your business:
Visit this freebies page to get 5 awesome free business, blogging and legal tips!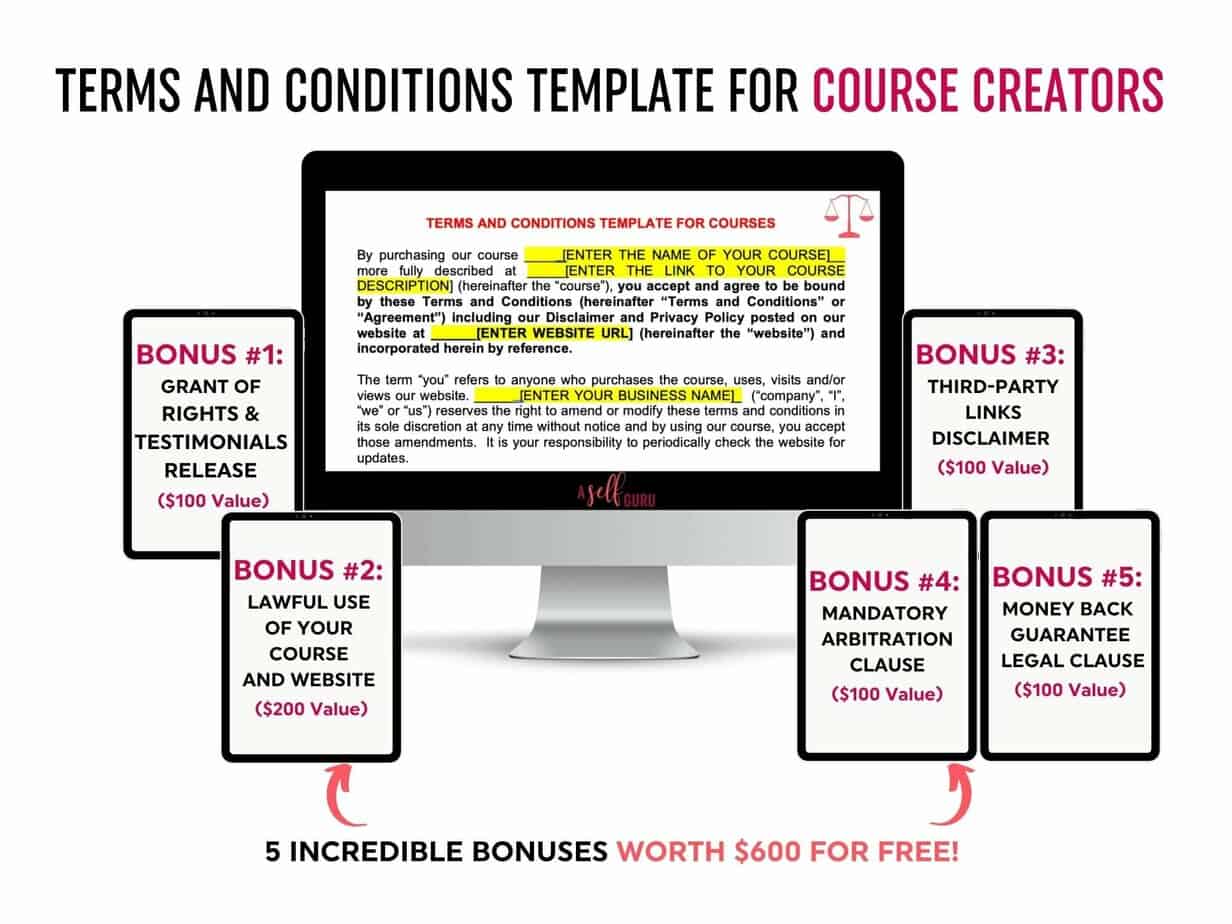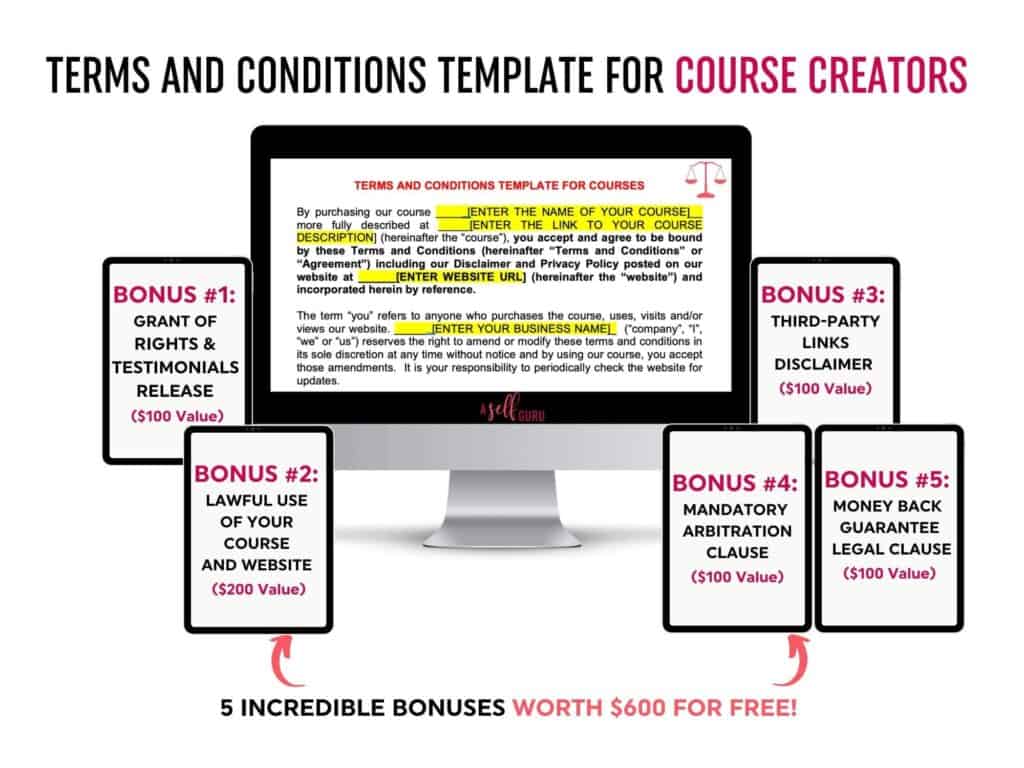 Below are some more helpful blog posts, legal tips, tools and resources that you should check out next:
Outrank your competition and enhance your content creation
16 Best Niches for Online Courses (#7 and 10 are most profitable)
15 Expensive Legal Mistakes Entrepreneurs Make (and How to Avoid them)
What's an LLC and when to form one?
How to Legally Protect Your Book (with Proper Copyright Notice and Disclaimer Examples)
CPA Solution Membership to get all your tax and accounting questions answered!
Get The Simple SORT Handbook: The New Entrepreneur's Roadmap to Setup, Operate, Record and Tax Slay a Successful Business
AI writing tool to write blog posts 10x faster, create social media content, videos, and any kind of content to save time in business
This SEO tool to make sure your blog posts rank on the first page of Google 
MORE TOOLS TO GROW YOUR BLOGGING BUSINESS