Are you wondering what are the best Pinterest courses out there? 
How do you harness the power of Pinterest to get all the website traffic other bloggers do?
This question is one I hear often. And I tell you it is possible to master it by taking a Pinterest course.
As a blogger, you know that getting traffic to your blog is probably the most important factor in success. You can create a beautiful blog with helpful information that is perfect in every way, but if no one knows it exists, there's no way you can succeed.
It's sad but true, and I only want you to know the truth because that's where you can take the action needed to succeed!
I know you want to help readers with your amazing solutions, so you want to increase your blog traffic, make more money, and help more people.
Pinterest is a great place to get FREE traffic for your blog. But if you don't know what you are doing, you'll end up wasting tons of valuable time and probably get frustrated and give up on it!
That's why understanding Pinterest is the key and you need to take some Pinterest courses to help you master it.
So, I want to start by answering a question that I often get, "what is Pinterest good for?"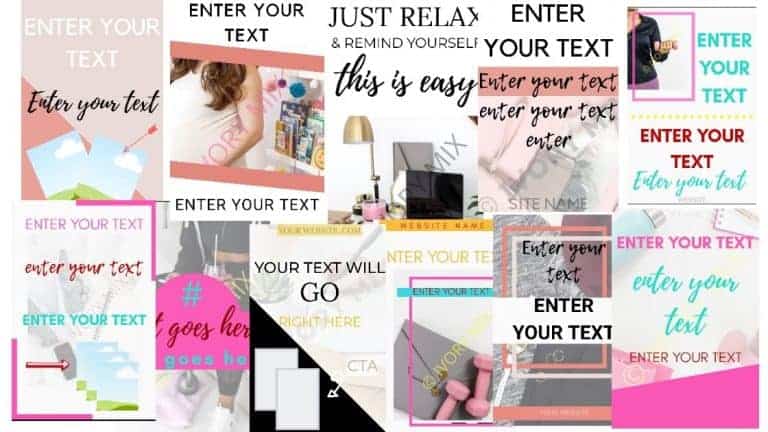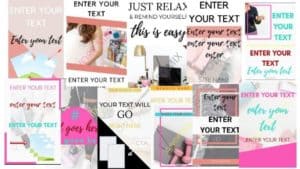 What is Pinterest Good For?
While many people consider Pinterest a social media platform, it's actually a search engine. So, it's almost as important to show up in the Pinterest Feed as Google search if you want to get your blog noticed.
Pinterest is a vast place to share your blog posts and gain followers. But there are also some important marketing insights to gain from Pinterest.
Women make up the majority of Pinterest users, and the platform reaches 83% of women between the ages of 25-54. These women also make the majority of household purchases.
58% of these women use Pinterest to help them make purchasing decisions.
97% of all Pinterest searches are unbranded, meaning anyone can get traffic on Pinterest, not just well-known brands.
It's also free to use Pinterest as a business other than creating ads if you want to reach more people. It's relatively unheard of to pay nothing for advertising that gives you big results.
Pinterest is also inspiring. It provides you with a lot of critical data in the form of analytics you can use to learn more about your audience and how to show up in front of them.
So, in short, Pinterest is an incredible source of free traffic, especially if you use these tips and tricks.
By using Pinterest, you can grow your blog quickly if you know how to use it, and that's the important part. Pinterest can be tricky and a source of frustration for many bloggers.
Related Posts:
What is a Pinterest course?
A Pinterest course is a comprehensive learning program designed to teach you how to effectively use the popular social media platform Pinterest.
A Pinterest course usually covers topics such as:
Those who complete Pinterest courses are able to take advantage of the powerful marketing capabilities that Pinterest offers.
Additionally, many Pinterest courses also offer tips and tricks for using the platform effectively that can be used by both individuals and businesses alike.
With a Pinterest course, you can hone your skills and quickly become an expert in all things related to Pinterest.
Why You Should Take a Pinterest Course as a Blogger
SEO (search engine optimization) is a critical long-term strategy to grow your blog, but it takes time if you want traffic fast while effects from SEO optimization simmer, you need to learn how to use Pinterest the right way.
Want to learn more about SEO so you can work on it too?
Check out one of my favorite SEO classes, Stupid Simple SEO. The return on investment (ROI) focusing on SEO is necessary for long-term growth.
You can check out the free masterclass to learn how to scale with SEO.
Read this blog post where I show you how this course helped me learn SEO the right way!
Back to Pinterest, it's often known as an "easy" source of traffic, but that couldn't be further than the truth! 
Like SEO for your blog, understanding how to be successful on Pinterest is important.
While getting traffic from Pinterest used to be easy, even the Pinterest marketing experts are frustrated with the recent updates to the Pinterest algorithm.
Join my Facebook group here to see some of those frustrations from fellow bloggers and entrepreneurs. We talk about Pinterest all the time.
You need to understand Pinterest strategies, how the platform works, how to work with the algorithm, and not against it.
There are also other helpful tips on how to use Pinterest effectively, and the best way to do this is to take a Pinterest class as a step-by-step guide.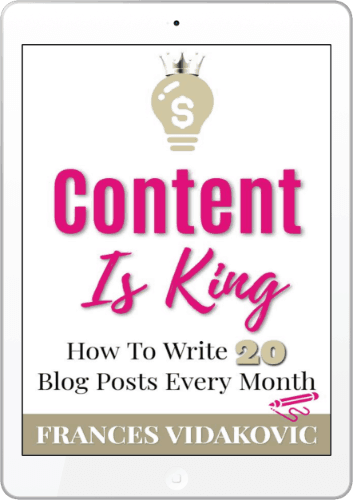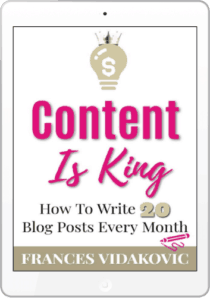 Taking a class is the best way to understand how to get more page views for your blog with Pinterest traffic.
I interviewed Frances Vidakovic on how she manages to get 1 million visitors to her blog in her first year, and she had some great tips for small businesses.
One of those tips was leveraging Pinterest correctly to increase her organic traffic.
Having a lot of content for your readers is another tip she shared here, and you can learn how to create more content faster in her eBook Content is King.
The good news is that I've taken a bunch of Pinterest courses and put together this list for you – this way, you don't have to waste your hard-earned money on courses that don't work!
I'm about to share the best Pinterest courses that are truly the best investment for the money and have a proven track record of bringing excellent results.
Just keep in mind that each course may teach a different strategy, so to get the best results, stick with one strategy to start. As time goes on, you need to adjust; you may want to try another strategy.
Best Practices for Pinterest (ebook)
And if you don't like courses, then no worries, try this Pinterest traffic ebook instead. It's filled with tons of actionable tips you can start implementing in a day!
As part of this Pinterest ebook, you will also learn Pinterest SEO traffic secrets and how to create different types of pins including video pins and idea pins. They are super important for your success on Pinterest.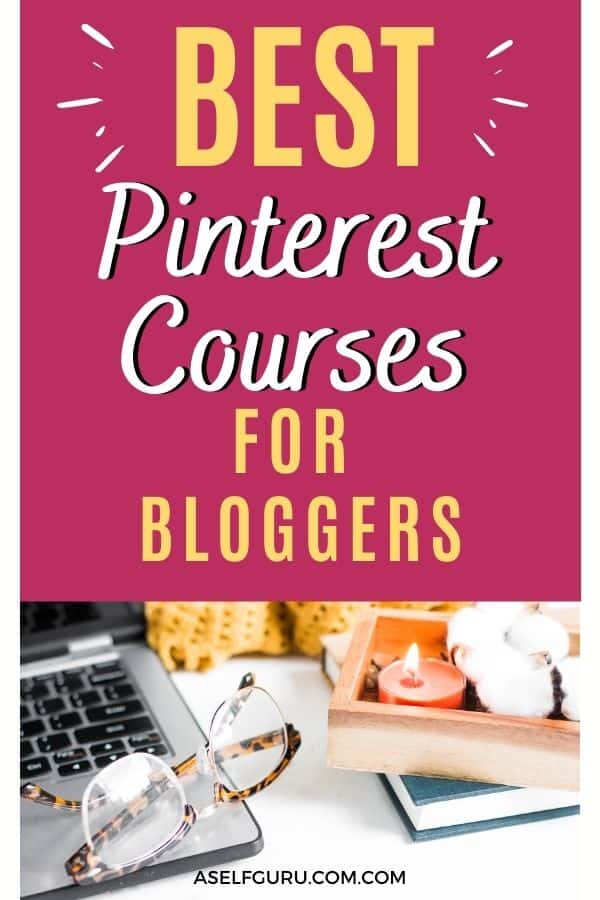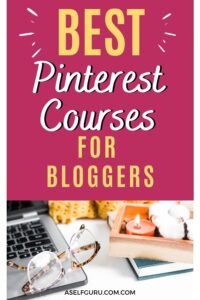 What are the best Pinterest courses for bloggers?
Now, on to those helpful Pinterest courses!
1.      Pinterest Academy– A Great Free Pinterest Course
Many people don't even know Pinterest Academy existed until recently, and it certainly would've helped. Pinterest Academy is for Business accounts, and you can take it at your own pace.
The great thing about Pinterest Academy is that each class is only two to five minutes, so it's easy to digest, and you can take it at your convenience. You can finish the whole course in less than one hour.
There are nine separate courses, and you can essentially create your own lesson plan by choosing the courses that match your specific goals.
The free Pinterest courses include:
How to set up your Pinterest business account
A general look at how Pinterest works
Campaign inspiration
Campaign objectives
How to create a campaign strategy
Buying and targeting
How to plan and strategize a campaign
Building and launching your campaign
Analyzing and managing a campaign
These are all important aspects of using Pinterest for your business.
Is Pinterest Academy Free?
Yes, Pinterest Academy is a free Pinterest marketing course. So you can take it as the first course to get your feet wet.
You can't beat that, and while it's great that you can learn for free, these courses only scratch the surface. To truly understand Pinterest, you need to take an in-depth course on it like one of the next few I'm going to talk about.
How to set up your Pinterest business account
A general look at how Pinterest works
Campaign inspiration
Campaign objectives
How to create a campaign strategy
Buying and targeting
How to plan and strategize a campaign
Building and launching your campaign
Analyzing and managing a campaign
These are all important aspects of using Pinterest for your business.
Is Pinterest Academy Free?
The best part of Pinterest Academy is that it's absolutely free!
You can't beat that, and while it's great that you can learn for free, these courses only scratch the surface.  To truly understand Pinterest, you need to take an in-depth course on it like one of the next few I'm going to talk about.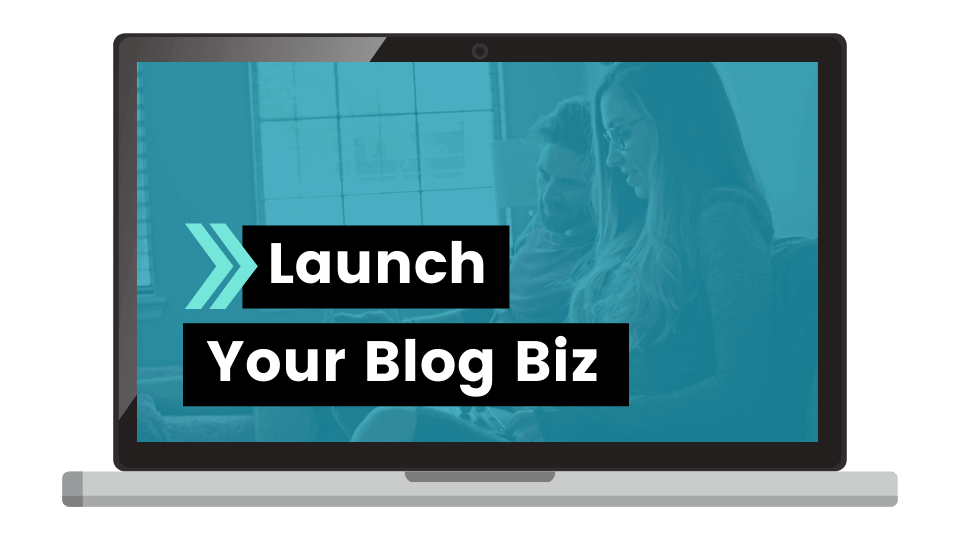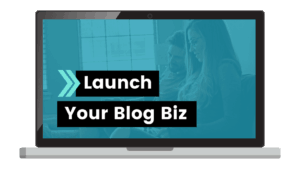 Pinterest Traffic Avalanche by Create and Go is a comprehensive Pinterest course for beginner bloggers. If you feel lost trying to find the best way to get traffic from Pinterest, this course is for you.
This course helps you leverage the power of Pinterest to get thousands of unique viewers to your blog for free!
Alex and Lauren are the team behind Create and Go, and this course teaches the same strategies they use to go from 5,325 views to 224,013 views in just two months. By month 10 of their blogging journey, they had reached 990,639 page views.
Don't you want that kind of traffic?
This is the first Pinterest course I took to start my blogging journey, and I love that it's constantly updated with the new algorithm changes.
Pinterest Traffic Avalanche has 8 modules with more than 25 training videos. You'll learn how to:
Set up your Pinterest profile the right way
Design beautiful, customized pins
Automate your traffic by scheduling pins
Use collaboration tools like group boards to grow faster
Track your progress and use analytics
Collect emails with Pinterest
And so much more! Alex and Lauren also added some great bonuses such as:
Checklists and worksheets that you can use to track your success
The Ninja Secrets Bonus Lessons
Regular course updates when the Pinterest Algorithm changes
A private FB support group where you can ask questions and chat with other people who have taken the course (like me!)
It's an advanced course for under $200, so check out Pinterest Traffic Avalanche today.
Lauren and Alex also have other helpful courses for bloggers such as Launch Your Blog and Six-Figure Blogger.
And they have a bundle deal with these two courses, and Pinterest Traffic Avalanche called the Pro-Blogger Bundle.
These are the very blogging courses I used to start my blog in just 7 days while working my full-time job and check out my detailed review and results from them in this blog post.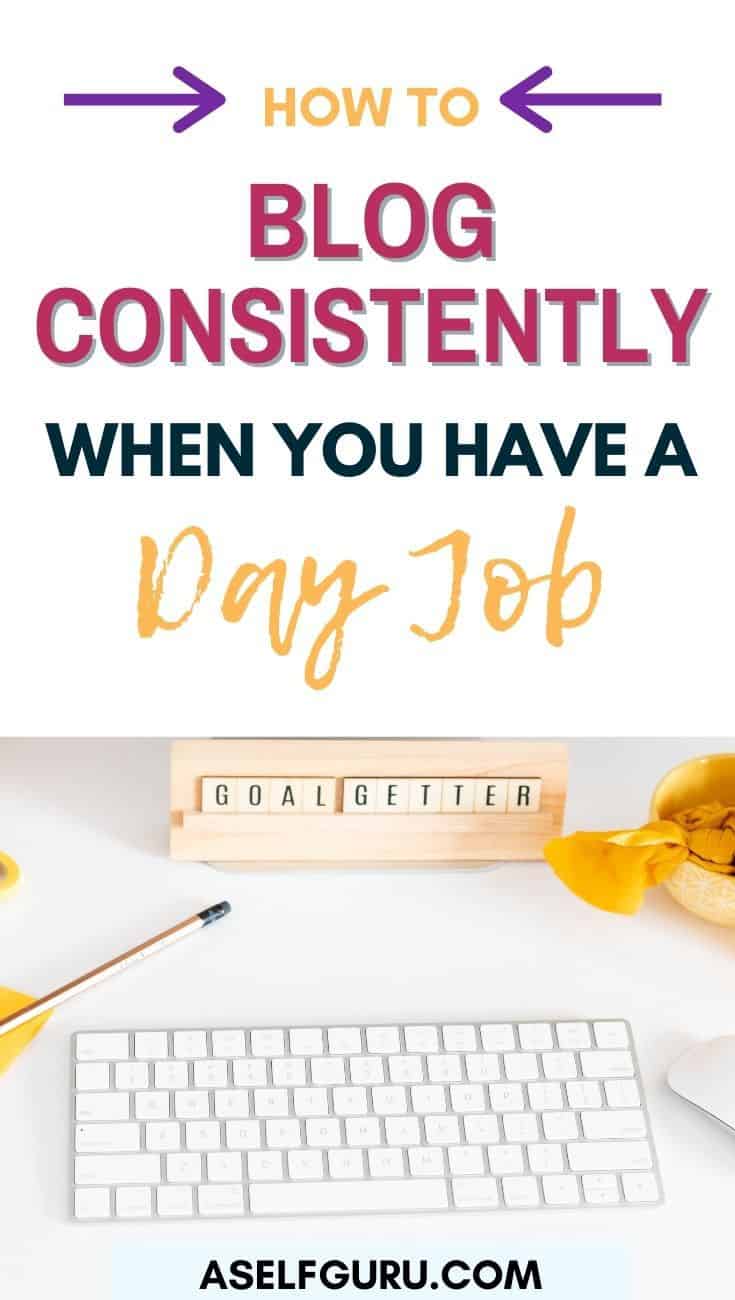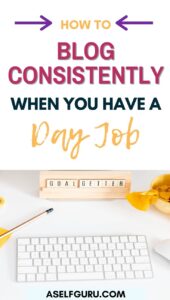 Chelsea Clarke is the woman behind the Pinterest Marketing Course, and she's a six-figure blogger, so you know her strategies work.
She teaches you how she uses free tools you can find online to drive thousands of daily visitors to her blog, and it's all on autopilot!
How to create a Pinterest strategy like a pro
Pinterest SEO and how to do keyword research for your pins
The secrets behind creating viral pins
How to rank easier in Pinterest's topic feeds
How to use Tailwind (you can grab Tailwind here)
All about promoted pin campaigns
And so much more.
The Pinterest Marketing Course is a great course. It is self-paced, and you have lifetime access, including all of the updates she makes. And as a bonus, Chelsea gives you 20 Pinterest pin templates to help you make beautiful pins.
This course is a steal at under $70, so it's the perfect course to help you level up your Pinterest knowledge.
Chelsea has tons of helpful blogging courses.
Check out the rest of Chelsea's courses here like her Paid to Post Sponsored Posts Course and her blogging flipping course too.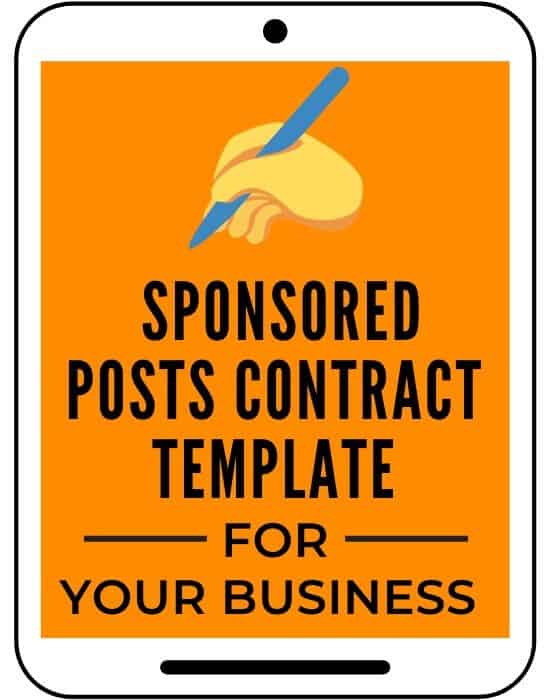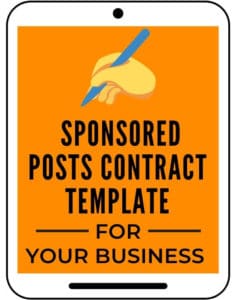 If you want to start offering sponsored posts on your blog, check out my Sponsored Post Template, so make sure you're protected legally. It's easy to customize and use.
Another one of the best Pinterest courses for business is Pinterest Popular by Nadalie Bardo. Whether you're new to Pinterest or familiar with it but can't quite get it to work for you, this online course is for you. If you get discouraged when you look at your Pinterest stats, Nadalie's strategies work.
This course helps you build a solid foundation to start with and teaches you how to pin the right way so that you don't get thrown in Pinterest jail. If you feel like Pinterest is too much work for little return, Pinterest Popular flips that completely.
With over 10 hours of Pinterest training, the course creator, Nadalie, provides you with a step by step guide that teaches you:
How to set up your Pinterest Business account the right way on the Pinterest platform
How to do Pinterest SEO or PinSEO research
How to create Pinterest boards
The way to create a Pinterest strategy that works for you
How to use a Pinterest scheduler Tailwind to grow your reach
And you'll learn how to use analytics to create more of the pins Pinterest loves and optimize them to reach more people.
Check out Pinterest Popular if you want to get more from Pinterest with much less time and effort. But there's more!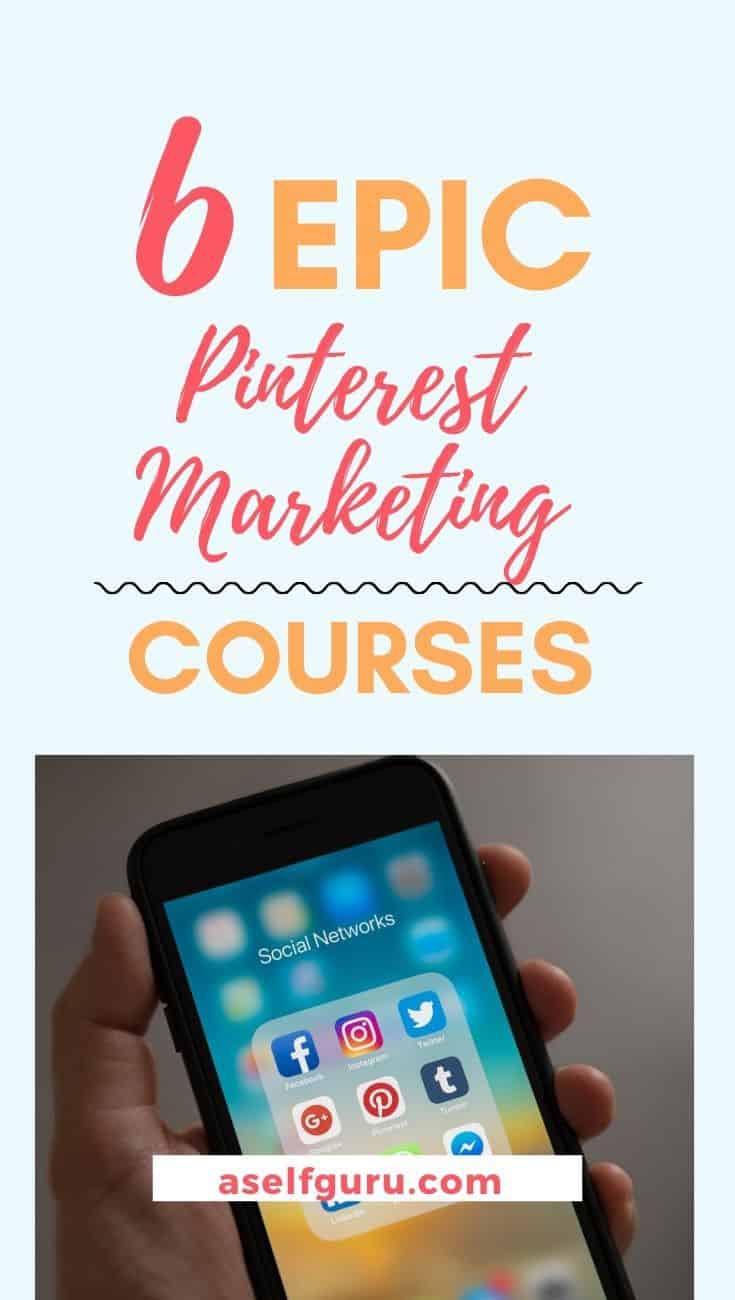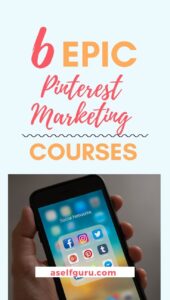 Next Level Pin Design (Different Course)
Let's face it, not all bloggers are good with graphic design, but your Pinterest pins need to hook people when they see them. Your blog posts may be perfect, but without good pin design, it's going nowhere.
If you're spending too much time designing one pin or they're hardly getting any views, you need to take Next Level Pin Design. Nadalie will teach you how to create pin templates that are unique to your brand.
The key to success on Pinterest is to create beautiful, click-worthy pins, and you'll learn just how to do that in Next Level Pin Design.
Pinterest Templates
Need more help designing beautiful click-worthy pins in less than 5 minutes? Then check out this blog post where I show you the Pinterest templates I use to design pins that go viral! 
I use Canva Pro, and it's great for designing any kind of graphics quickly and easily.
Here are some of my top recommendations for Pinterest templates that I personally love and use:
These 20 very pretty Pinterest templates that Nadalie created and I show you how I use them in this video! 
In my opinion, this Pinterest templates bundle is a great value for your money because you get 90 pins for a very reasonable price!
These days, I am using these Pinterest templates the MOST because they truly stand out and result in more clicks to my website.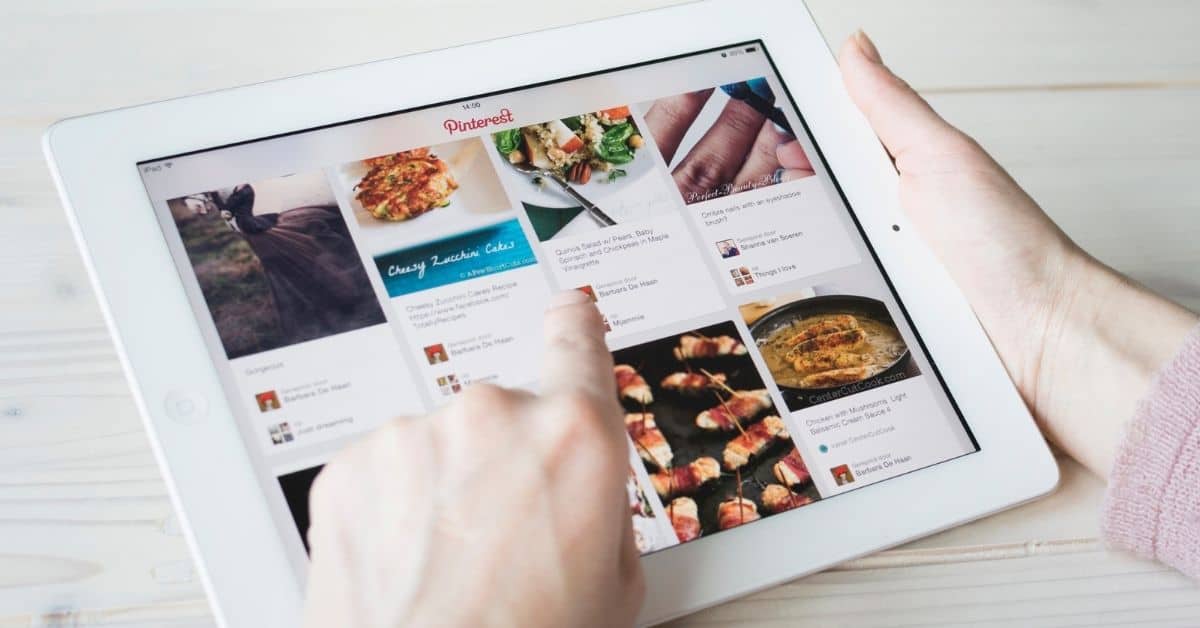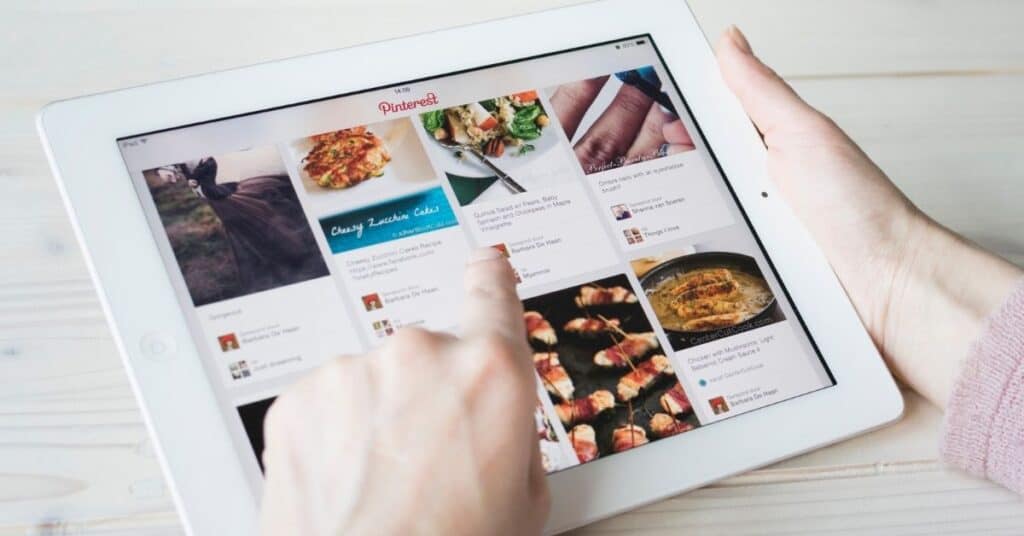 Pinterest Ninja is a very popular Pinterest course that many bloggers love. Megan is a very successful Pinterest VA and gets great results for her clients, and now she's sharing her knowledge with this course.
She gets over 100,000 page views every month and went from earning $100 a month to more than $10,000 a month.
Here are some of the things that Megan covers in Pinterest Ninja:
How to convert your personal Pinterest account to a business account or how to set up a new Pinterest Business account
How to claim your website and enable rich pins
The secrets to using Pinterest Group Boards to skyrocket your blog traffic
How to start your own group board and get contributors
How to find your high-performing group boards so you can increase your reach
Pinterest keyword research
Where to put keywords to go viral
Pin design
Manual and scheduled pinning strategies
How to use Pinterest Analytics
And much more. Megan even teaches you how to use Pinterest for Etsy. Now she has added a new monthly live training on conversion in a private Facebook group.
Other Blogging and Pinterest Courses by Megan
Whether you're a beginner at Pinterest or you've been struggling with trying to figure it out, Pinterest Ninja can help. Also, check out some of Megan's other courses VA Ninja and EBook Ninja.
If you want to write an eBook, check out my copyright and disclaimer notice template that you need to incorporate in your book to protect it from theft and copyright infringements.
Learn all about it in this blog post.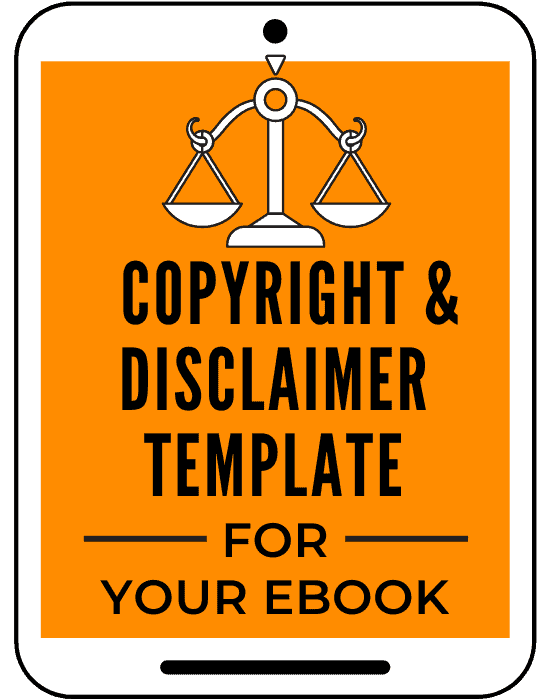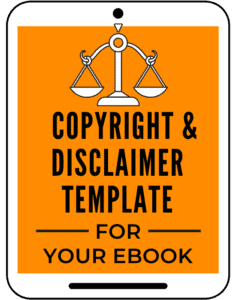 Carly Campbell's Pinteresting Strategies is unique because, in it, she focuses on manual pinning strategies.
This ebook teaches you her manual pinning strategies to help you reach the crazy high page views she does-200,000 + page views every month.
Carly's eBook is another option that doesn't require you to pay a lot of money, and you can do it without Tailwind or Boardbooster. Although she does still use Tailwind when she goes on vacation, she manually pins 90 percent of the time. This Pinterest course is perfect for helping you develop your own manual pinning strategy.
Another unique thing about Carly's selling strategy is she doesn't push it hardcore. If you want great page views without using scheduling tools, then Pinteresting Strategies is perfect for you. She dives deep into the Pinterest Algorithm so that you're not just pinning randomly and hoping for traffic.
And you can do it all in 15 minutes to one hour a day.
So, you need to commit to this strategy for it to work, but it might be the perfect Pinterest strategy for you.
Check out Pinteresting Strategies today.
Carly also has a great book on Pinterest title hacks that helps you get more clicks. It's very helpful, and you'll probably learn something new even if you think you have writing titles down.
Here's my detailed review of Pinteresting Strategies if you want to learn more!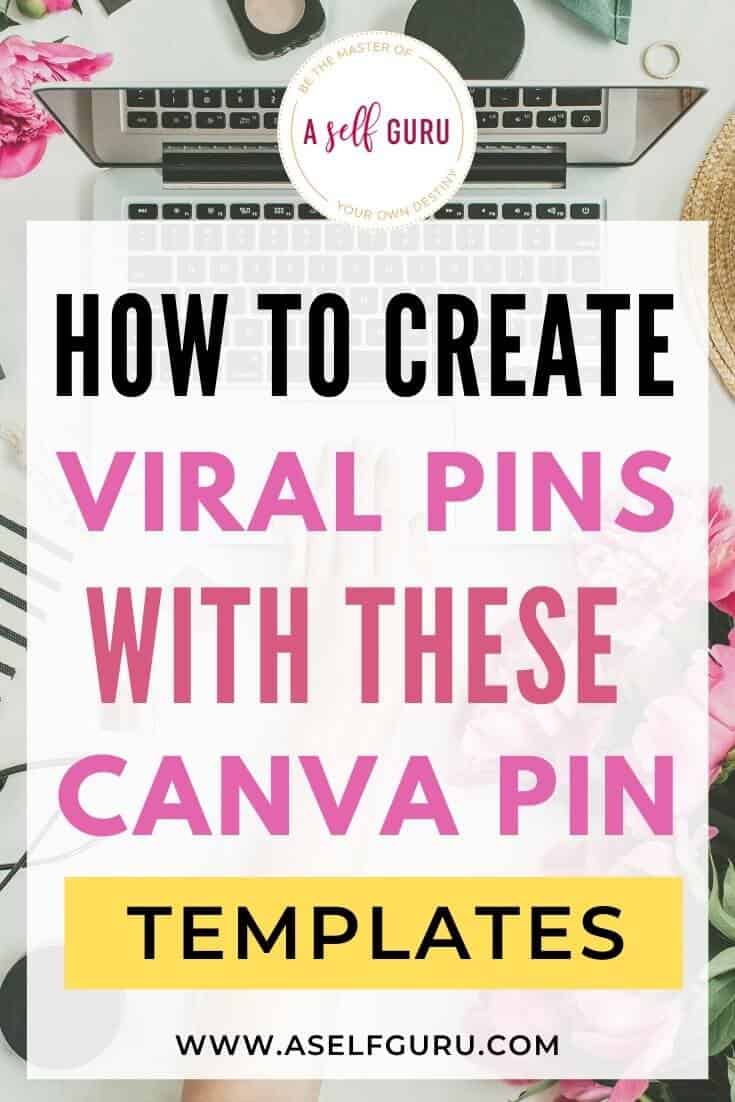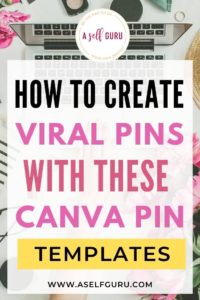 What is the best practice for Pinterest?
The best practice for Pinterest is to ensure that your pins on the social platform are high quality and eye-catching.
Having a visually appealing pin can draw more attention from potential followers and customers.
Additionally, creating boards related to the topics you focus on in your business can help your audience find relevant content quickly.
It's also important to include keywords in your pin descriptions and board titles to make them more discoverable.
Finally, it's important to be active on Pinterest by engaging with other users, responding to comments and repining other content.
Doing so will help build your followership and increase engagement on your account.
With these best practices in mind and the courses above, you can create a successful presence on Pinterest that will help you reach more potential clients and customers.
Final Thoughts on Pinterest Courses for Bloggers
There you have it! We just covered the best free and paid Pinterest courses and online classes to help you gain massive traffic to your blog and website.
Again, if you'd much rather invest in an ebook and learn the Pinterest tips and tricks much faster then I highly recommend you check out this incredible resource here.
You'll get instant access to this 380-page e-book(PLUS FREE BONUSES) so you can start building loyal followers and drive massive traffic from Pinterest back to your blog!
Understanding how Pinterest works is critical to getting more eyes on your blog and great content. 
So, this list of the best Pinterest courses out there may provide the key to your success. Each one is unique, but they are all amazing courses designed to get your blog more free traffic from Pinterest.
Unfortunately, there's no magic Pinterest secret or easy button, which is why investing in a Pinterest course is one of the smartest things you can do for your business.
As you can see, each course is unique and different to some extent plus each creator teaches things differently. So you may end up investing in more than one course (like I did) and that's okay!
The first thing to do is learn the basics of Pinterest for business marketing.
Sometimes we learn from more than one person on the subject. So take your time and check out the different courses above and decide which one you'll invest in first 🙂
Want to know even more tips on how to get more traffic and attention to your blog? Check out the article I wrote on 7 more ways to get your blog noticed.
Wondering if you're blogging legally? As you know I'm a business lawyer, so I can do a blog and website legal audit for you. Just sign up here.
And check out my easy-to-customize legal bundle with the three main legal pages you need on your blog to ensure compliance with the laws. This is the bare minimum every blogger and entrepreneur needs for their website.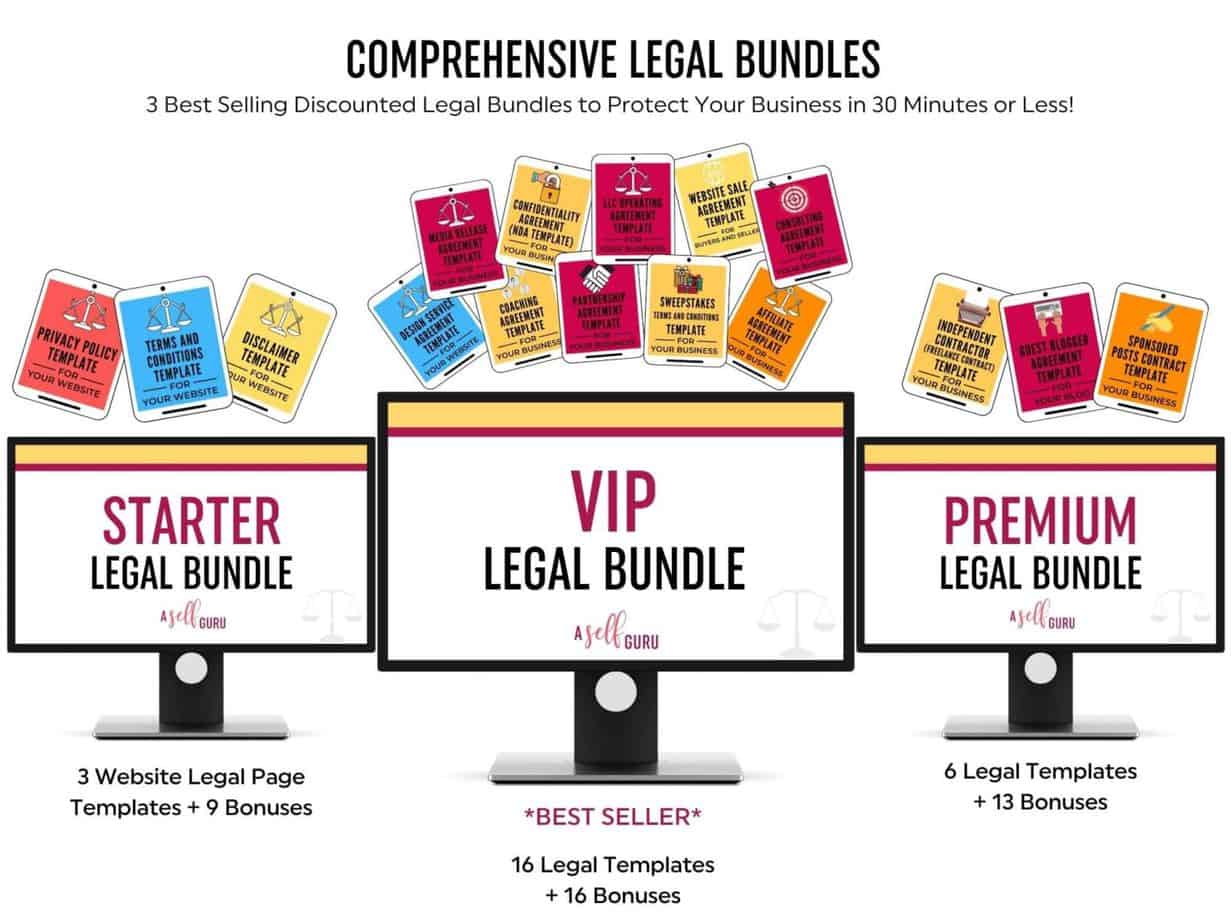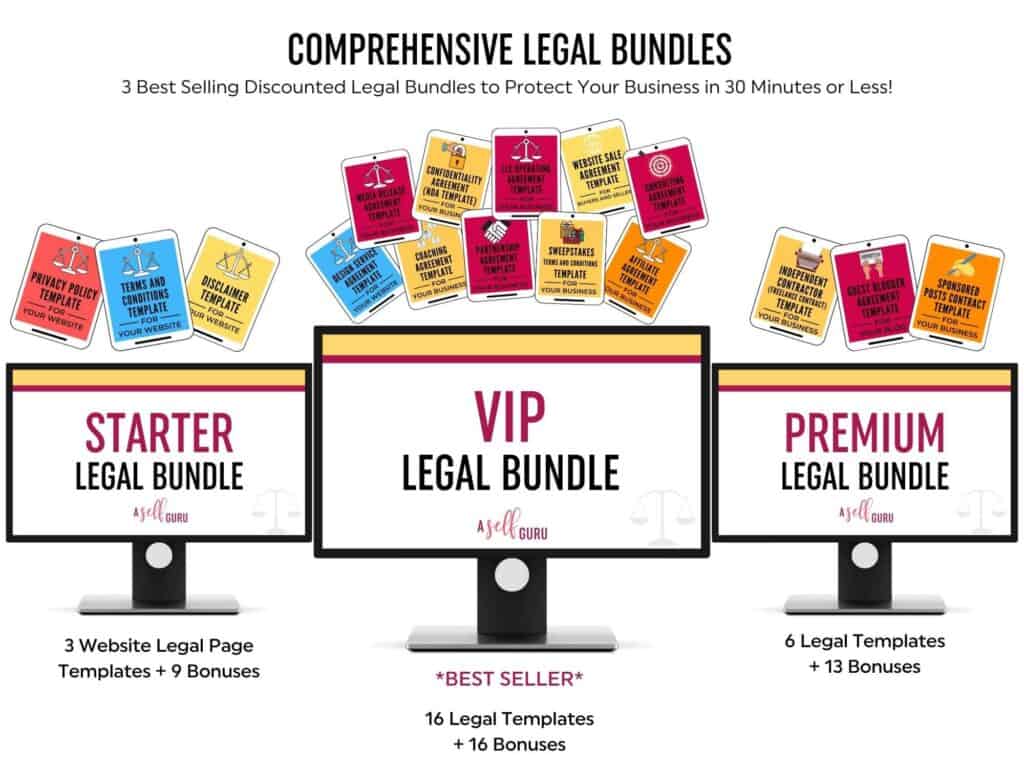 See what Dana had to say about my legal templates.
COMMENT BELOW IF THIS BLOG POST HELPED YOU FIND SOME GREAT PINTEREST COURSES FOR YOU? WHICH CLASS DO YOU WANT TO CHECK OUT?
RELATED POSTS TO THE BEST PINTEREST COURSES
In addition to the best Pinterest courses below, check out some other Pinterest resources to grow your blog:
You may be wondering what other legal documents or contracts do I need to run my online business legally?
Visit this page on my site for all kinds of legal tips for entrepreneurs.
Here are the most popular blog posts to help you! Check them out below:
Visit this freebies page to get 5 awesome free business, blogging and legal tips!
Below are some more helpful blog posts, legal tips, tools and resources that you should check out next:
Outrank your competition and enhance your content creation
15 Expensive Legal Mistakes Entrepreneurs Make (and How to Avoid them)
What's an LLC and when to form one?
How to Legally Protect Your Book (with Proper Copyright Notice and Disclaimer Examples)
CPA Solution Membership to get all your tax and accounting questions answered!
Get The Simple SORT Handbook: The New Entrepreneur's Roadmap to Setup, Operate, Record and Tax Slay a Successful Business
AI writing tool to write blog posts 10x faster, create social media content, videos, and any kind of content to save time in business
This SEO tool to make sure your blog posts rank on the first page of Google 
MORE TOOLS TO GROW YOUR BLOGGING BUSINESS