Join ASelfGuru – Biz Blog Community on Facebook to become friends with a lawyer, blogger, and coach (aka me!). I get it, there are so many Facebook groups to join these days, so what makes this one different? There are 4 main reasons, which I'll discuss below.
As a business lawyer, 6-figure blogger, and coach, I know how valuable a great NETWORK can be in building an empire.
So if you're a blogger, entrepreneur, freelancer, coach, or other GO-GETTER  looking for a community of like-minded people to connect with on your journey . . . 
WELCOME to A Self Guru – Biz Blog Community.
A Self Guru Biz- Blog Community is an online group where you'll find . . . 
✔️ Resources to help you grow your business
✔️ Tips to increase your social media following
✔️ Legal resources to protect your business
✔️ Opportunities to meaningfully connect & engage
✔️ Heart-felt support & encouragement
Our doors are always open, so come on in! Click here to join us today!
Join today and become part of a community that TRULY wants to help you succeed—plus, grab a few legal + business freebies on me! There are A LOT more freebies under the UNITS tab in my Facebook group 🙂 
I'm part of 15+ Facebook groups myself! See my complete list of Facebook groups here that I recommend for bloggers and entrepreneurs to grow your business, boost traffic to your blog, and increase your social media following.
Before I talk about what makes ASelfGuru – Biz Blog Community a fun and engaging group, let's look at what other bloggers and entrepreneurs have to say about it.
I'm honored to receive such wonderful feedback on our Facebook group!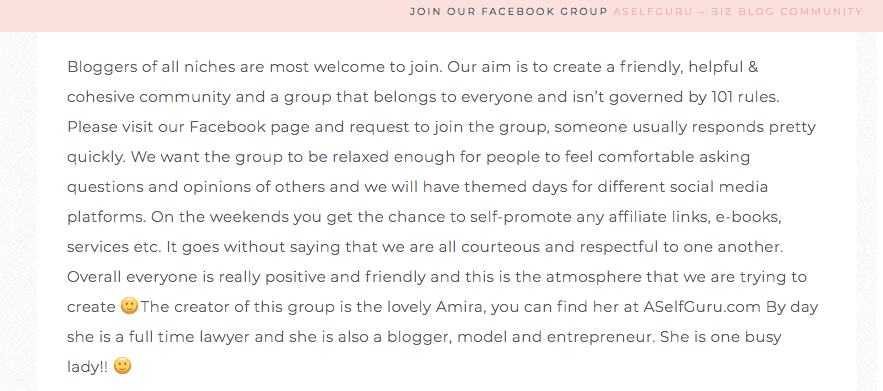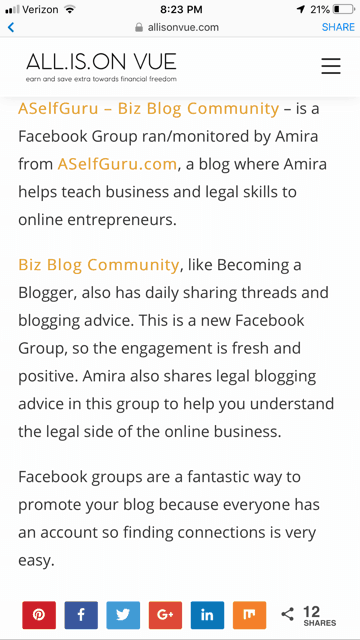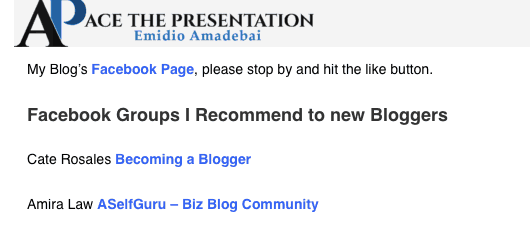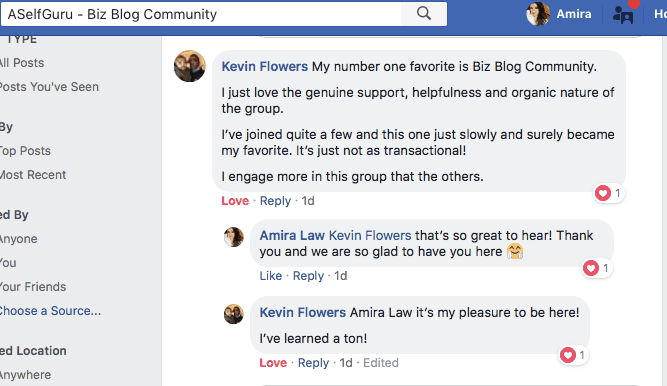 4 big reasons you should join the ASelfGuru – Biz Blog Community:

1. Learn how to protect your online business legally
As a lawyer and a blogger, I've already helped hundreds of bloggers and entrepreneurs protect their online business with my Legal Bundle. Get your free business and legal checklist here. To learn more about how to protect your blog and online business legally, you can read my post here.
Just like my free affiliate program, ASelfGuru – Biz Blog Community is free to join on Facebook and you don't have to purchase my Legal Bundle to participate in our group or to become friends with me!
Although if you don't have these 3 website legal pages on your blog then you should seriously think about becoming compliant with the law before you get in legal trouble.
I sell legal templates for your business along with 9 awesome bonuses, and you are welcome to join my high paying affiliate program any time to make up to $72 per sale on the Legal Bundle!
Some creators make you purchase their products (courses, books, etc) before you can join their paid Facebook groups. But I wanted an open forum where everyone could easily reach me and having my Facebook group allows me to accomplish that efficiently.
As soon as I got into blogging, the first thing I noticed was the need for LEGAL HELP! Bloggers and other online entrepreneurs are constantly intimidated or struggling with the legal aspect of their business (rightfully so!).
So one of my goals is to fill that deficiency and help you (as many bloggers and entrepreneurs as I can) with my legal knowledge and make it easy for you to protect your online business with my Legal Bundle. At the same time, I'm easily accessible in my Facebook group for any questions, support, or feedback.
2. Network and foster true friendships
I can't even tell you how many new friendships I've fostered from our Facebook group. Everyone is extremely friendly, supportive, and collaborative. I've become great friends with so many bloggers and entrepreneurs.
Everyone knows that blogging is a lonely experience but when you have a group filled with go-getters, awesome business owners, you feel great and look forward to the daily interaction and support! Unlike other groups where you are just a number, here we know each other and help one another all time.
I feel like in some of the bigger Facebook groups, you just get lost! Your posts and comments are not likely to be responded to and people don't even notice you much. You get much more genuine interaction in smaller Facebook groups because it's easier to get to know each other and leave your mark.
I was a teacher before I became a lawyer so working with others has always been my strength and passion. I enjoy interacting with fellow bloggers and entrepreneurs, and there's so much to learn from each other. Through this group, I've networked and built strong relationships with fellow bloggers. We have also collaborated on different projects whether that's guest posting or revamping our websites or getting feedback on our blogs, etc.
Isn't this the true definition of community and support that everyone craves? We all have our unique skills and talents yet we need each other to bring out the best in us!
I'm just so happy to be part of this amazing Facebook community of talented successful entrepreneurs.
3. Build your niche authority
One of the ways to build niche authority is by joining a Facebook group or multiple groups where you can shine! This is a great guest post on my blog by a six-figure blogger who shows you how to build niche authority as a new entrepreneur (6 different ways!), and one of the ways you can do that is by writing awesome content and sharing it in our Facebook group.
Pretty soon, people will start to notice you and you will become someone they want to follow. This has happened to a few bloggers in our group already who have become the "go-to" persons for different reasons depending on their expertise.
For example, this has also happened to me personally in different Facebook groups where other bloggers tag me when someone is looking for help with legal pages for their website. Once people start to identify you as the authority then it becomes easier to sell something and grow your business even more.
So this is something you can easily cultivate in our Facebook group as long as you are consistent and have something valuable to offer. The more you engage, the more you increase your audience.
4. Promote and grow your online business
I saved the best reason for last. We all know that blogging is NOT a quick rich scheme. It requires lots of action behind the scenes and after you are done with that, you have to spend tons of time promoting your content, products, services, etc.
Within our group, there are tons of opportunities to promote your business and gain social media followers daily!
Share Threads
We have share threads daily and currently, this is what the schedule looks like:
Monday Blog Post Shares
Tuesday Pinterest re-pins
Wednesday Blog Post Comments
Thursday Twitter and Pinterest Follows
Friday Facebook and Instagram Follows
Saturday Pinterest re-pins
Sundays are fun days where you get to promote on the MAIN WALL + collaborate with anyone!
There are a few ways in which you can promote your blog:
Daily share threads
Share your blog posts in the comments section of anyone seeking help
Self-promo thread on Sundays
Facebook Group Rules
It's worth mentioning that there are no CRAZY rules in this group such as "remove preview", comment "done," etc (you know what I'm talking about!). But, I do have a few group rules to make sure that everything is fair.
The point of this group is for bloggers to support each other and to help each other grow their blogs and make more money.
As I said, my group doesn't have very many rules. But, I do ask you to follow these few simple rules:
No promotions (unless on Sunday) or spam: This means that you cannot post any links on the main wall of the group. If you have to post a link, post it in the comment section of your post on the wall. I want the group to look clean and also so that members can easily find what they are looking for without having to sift through dozens of links.
Be kind and courteous: I do not tolerate name-calling and bullying. Please be kind and respectful to your fellow bloggers. We are all here to learn.
Respect Everyone's Privacy: Don't PM other members of the group pitching your own email list or services. Do not message someone unless you have permission from them.
Follow Daily Thread Rules: Do your part and follow the rules on the daily share threads. The purpose of these threads is to make sure everyone gets some love on their blog and social media. Don't just drop your link and go; follow the engagement rules. I really only ask that you support four members per thread. Of course, I encourage more. But, I know that life is busy for all of us.
Affiliate links are only allowed on Sundays: Affiliate links are only allowed in the collaboration share thread on Sundays. Do not PM your affiliate links or referral codes to other members of the group.
Have fun and make the most of this group: Feel free to ask questions, share your wins, comment, collaborate, interact with each other, provide help, and post any time on the main wall for these reasons!
Unlike other Facebook groups, we also allow you to share affiliate links in our group on Sundays in the collaboration thread! This helps you monetize your blog quickly, and I've made a few affiliate sales from the group already!
Most importantly, this is a group where you can seek feedback, support, and help at any time! Don't be shy!!
Feel free to ask questions on the main wall and engage with others. You will receive tons of feedback and support if you participate, and we look forward to having you join our awesome community!
You can join here.  
Pin me: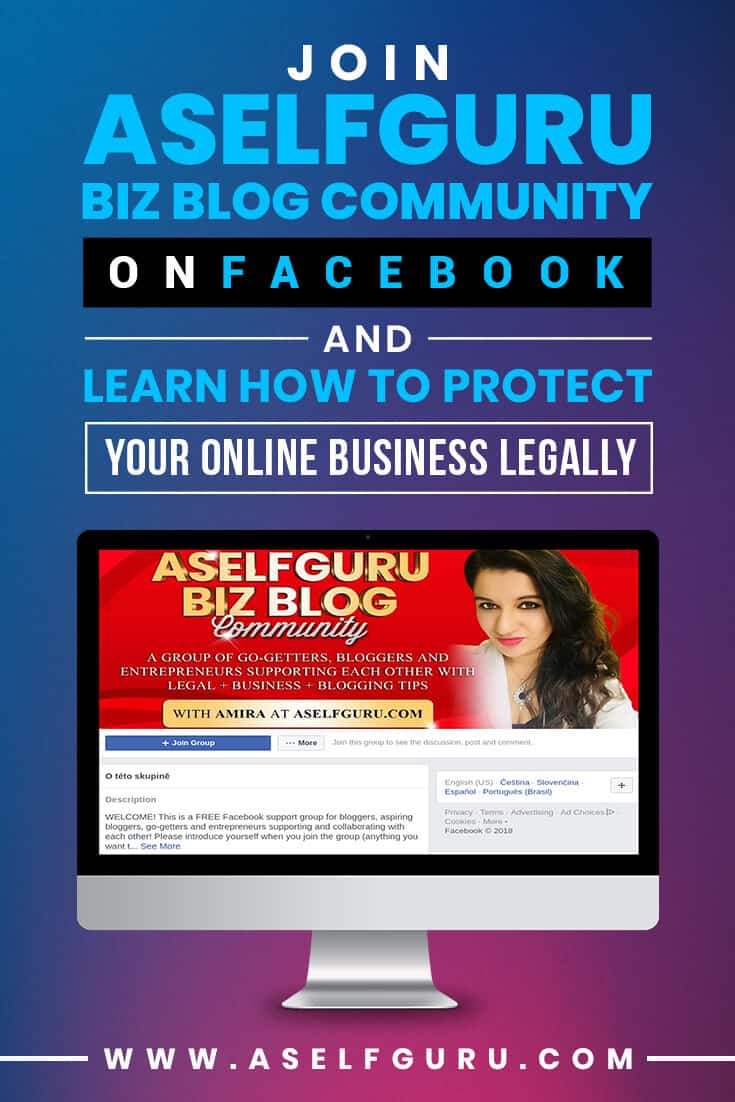 What are some of your favorite Facebook groups and why? I'd love to hear from you in the comments below!