Facebook groups are a great way to network with fellow bloggers and creative entrepreneurs.
You should definitely join some Facebook groups to grow your blog and business.
Now there are some Facebook groups that you cannot join unless you have first taken that Facebook group owner's course but there are a lot of other groups that you can join for free.
The first group you should join is our group which is open to bloggers and online entrepreneurs of all niches!  
ASELFGURU – BIZ BLOG COMMUNITY (FREE Facebook support group).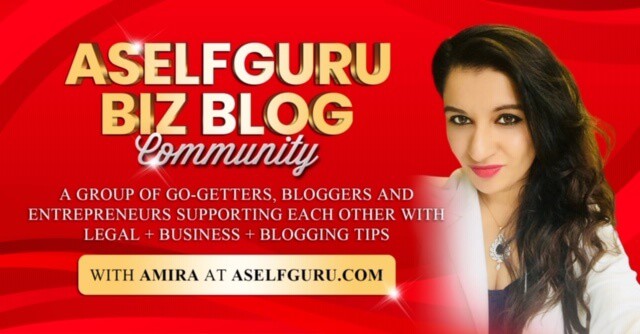 I'm a lawyer, six-figure blogger and business coach, and I manage this Facebook group that you are welcome to join! 
I've helped 2000+ bloggers and entrepreneurs protect their blog/business legally!
This group is for all bloggers, aspiring bloggers and online entrepreneurs.
We share  Legal + Business + Blogging Tips, have feedback and support sessions, and there are daily share threads with lots of opportunities to promote your blog and business as well as increase your social media following.
There are NO CRAZY rules as compared to the other groups!!
Join here to become part of our awesome community!
Now talking about Facebook groups in general, they can either be closed or open. If they are an open group, then that means anyone can just join the group.
If they are a closed group, then you have to answer some questions posed by the admins before you can be accepted into the group.
Usually, you are asked to enter your blog's URL, your email, your reasons for wanting to join the group, and your confirmation that you have read the group's rules.
Generally, the closed groups have certain rules that you have to abide by otherwise you risk getting removed from the group.
This is actually a good thing because I have found that the closed groups on Facebook add more value, are controlled by the admins and are more focused on ensuring everyone in the group is getting the most out of it.
I am part of both the free and paid Facebook groups for bloggers because I have taken some blogging courses and as part of those courses, I have the privilege of being added to those private support groups.
This is extremely helpful because you have an ongoing support system at all times!
For example, as I was working through this course,  I had a question about backing up my site so I asked it in the Facebook group and got a response within minutes!
This obviously saved me tons of time. I love the collaboration and the support that these groups provide.
Also, the advice you are getting from these paid Facebook groups is much more valuable and reliable because you know you are getting it from the pros! (the admins/owners themselves) and can ask them follow-up questions directly in the group.
If you are interested in the paid Facebook groups that I am part of then I recommend checking out these blogging courses, which I have personally taken and highly recommend-
PRO BLOGGER BUNDLE
PRO BLOGGER BUNDLE FOR LIFE– I purchased this bundle and became a six-figure blogger in less than a year with my full-time job.
Read this post to read my results from this course here.
It was also the best value for the money because it includes the following 3 courses instead of taking each course individually, which adds up to be more expensive.
It's a Pro Blogger Bundle FOR LIFE because once you purchase the course, you will receive any future updates to the course automatically without having to purchase another course.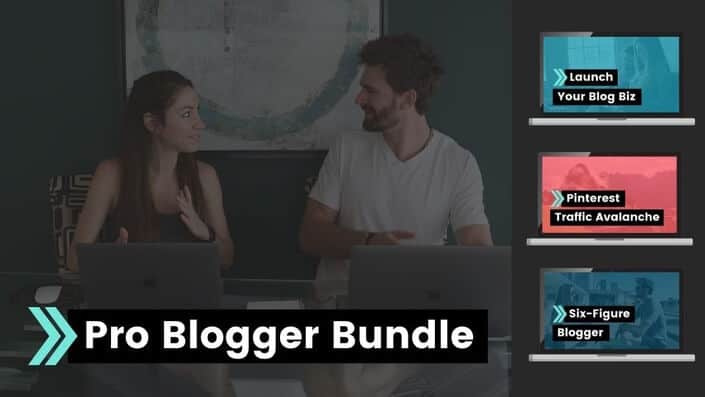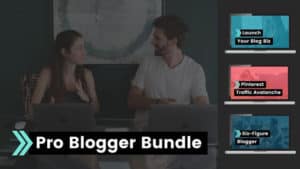 When you purchase this course then you also get access to an amazing Facebook group called FREEDOM BLOGGERS.
Here's my list of Facebook Groups you should join to increase traffic and grow your blog/business
ASELFGURU – BIZ BLOG COMMUNITY (our FREE Facebook group). See details above. Click here to join

. 

FREEDOM BLOGGERS (Paid course is a prerequisite)
BLOGGERS UNITED (Free)
BLOGGING SUPPORTING BLOGGERS (Free)
BECOMING A BLOGGER (Free)
BLOGGER & BIZ BABES (Free)
BLOGGING LIKE WE MEAN IT (Free)
BLOGGERS CAMP
BLOGGING WITH PASSION & PURPOSE (Free)
BOSS GIRL BLOGGERS (Free)
HONEST BLOGGERS CREATE AND GO (Free)
PINTEREST NINJAS (Free)
BLOGGING BABES COLLECTIVE
GROW YOUR BLOG/WEBSITE TRAFFIC AND MAKE MONEY ONLINE (Free)
BTOP BLOGGING GROUP
So, guys, I am part of all these Facebook groups I listed above!
Try to contribute and learn as much as you can from these groups while also making sure you are managing your time wisely.
They all operate differently but are a great way to grow your blog, get traffic to your blog, get awesome feedback, collaborate with others and monetize your blog (my very first sale of the Legal Bundle For Your Website was from one of these Facebook groups!).
Are you part of any of these Facebook groups? What other Facebook groups do you recommend? Please comment below to let me know!