"Christmas comes but once a year" used to be a popular saying, but it's no longer quite true.
Today, Christmas comes TWICE a year. Celebrate Christmas mid-year in July, and then celebrate the "real" Christmas in December!
As the temperatures rise and sun begins to shine brighter, it's time to get a head start on planning for the festive cheer of the upcoming middle of summer version of the holiday season.
Decorate your home with holiday decor, enjoy festive activities with family and friends, hang your stocking to await Santa Claus, enjoy a Hallmark Christmas movie marathon, and exchange gifts.
If you're looking for unique and thoughtful gift ideas to surprise your loved ones this Christmas in July, then you've come to the right place.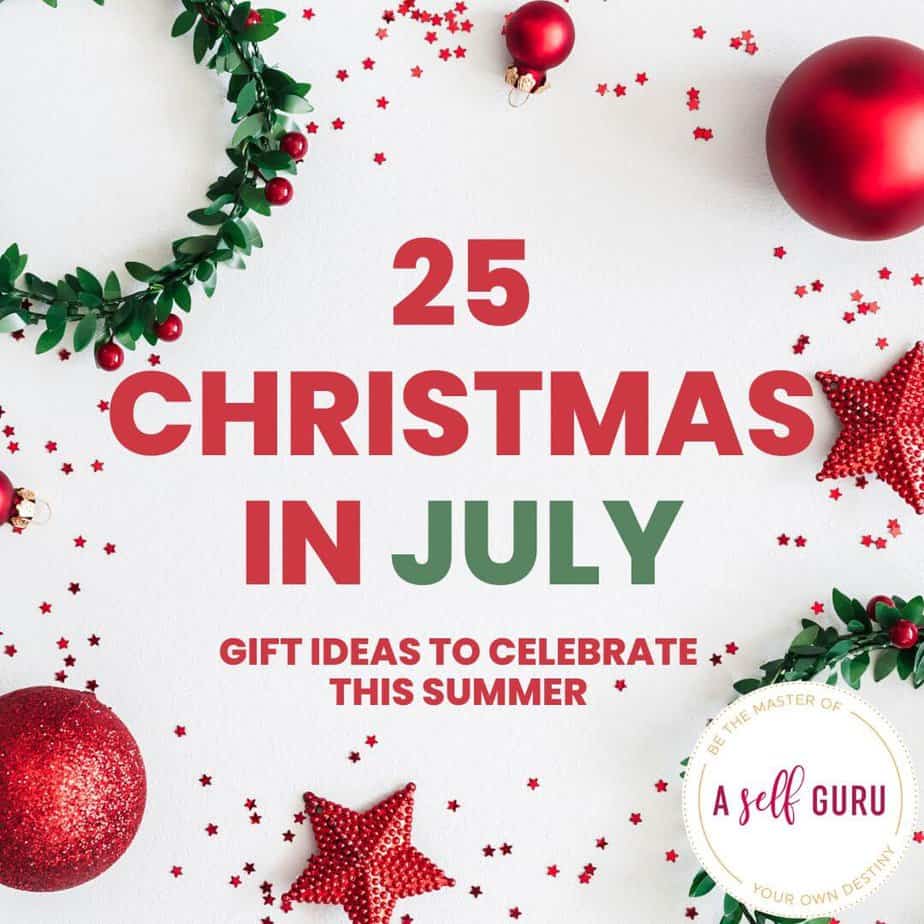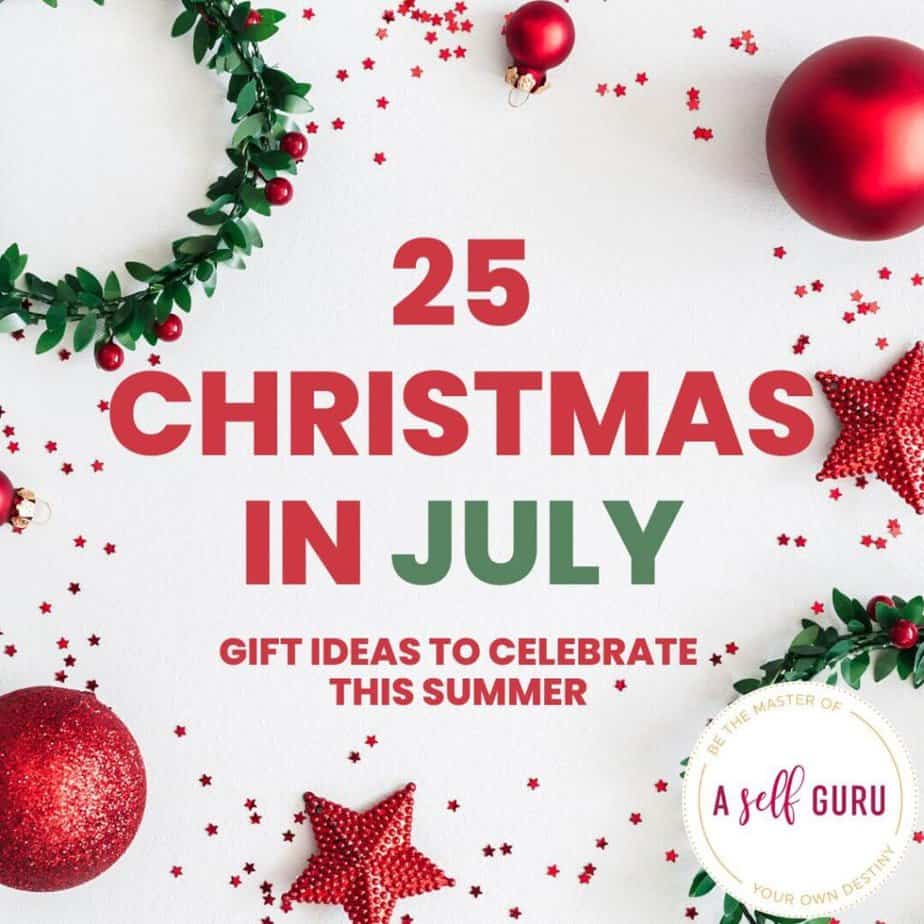 Best Christmas in July Gift Ideas for This Summer's Holiday Season
The following is a list of some of the best Christmas in July gift ideas for your loved ones this summer.
Let's start with Christmas in July gift ideas for adults first.
Christmas in July Gifts for Adults
Below are some great Christmas in July gift ideas for adults that you should check out.
For those who love to cook
For someone who loves to cook, one of the best Christmas in July gift ideas is a personalized cookbook filled with family recipes would make a special gift for a loved one.
Amazon has some beautifully designed recipe binders where you can write in or print your own family's traditional recipes.
Alternatively, if for someone who loves to cook international food, an ethnic cookbook would make a great gift.
There are cookbooks for every type of food you can think of on Amazon, and you get fast and free shipping too!
If you have a friend or family member who loves to cook, both the Instant Pot and the air fryer are versatile and user friendly gifts that are extremely popular at the moment.
And with the seafood season here, I'm sure they'll enjoy experimenting with some air-fried lobster, shrimp, and even fish!
I personally gifted my loved one this Ninja Foodie that has everything you need!

Subscription to a gourmet food or wine club
A subscription to a gourmet food or wine club is a great gift for the foodie or wine lover in your life.
These clubs offer a variety of high-quality, artisanal products that are not typically found in stores. Each month, the recipient will receive a box of carefully curated gourmet food items or bottles of wine, introducing them to new flavors, ingredients, and brands.
Even a personalized wine glass can like can be a nice surprise!
Whether they are a cheese connoisseur or a wine enthusiast, a subscription to a gourmet food or wine club is a gift that will keep giving long after the Christmas in July celebration is over.
An experience gift
An experience gift is a unique and memorable way to show your loved ones how much you care.
Here are just a few ideas:
Consider a hot air balloon ride, which provides a breathtaking view from above.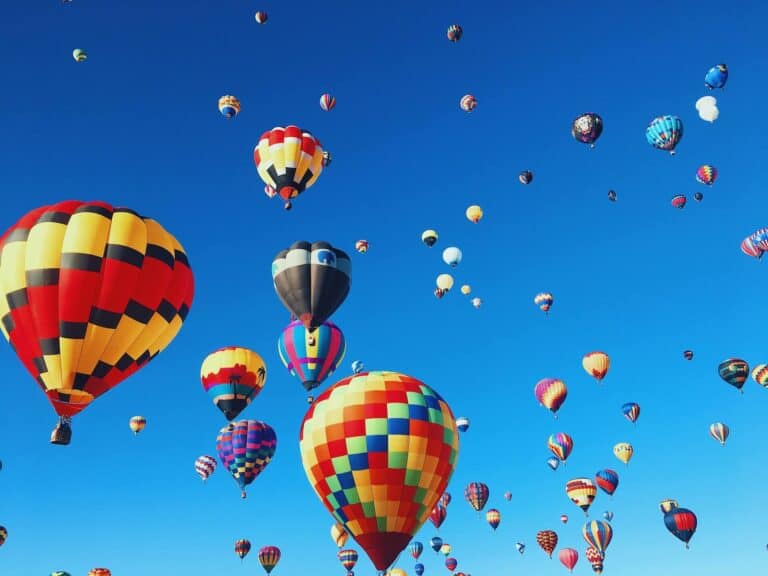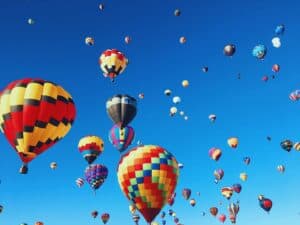 A cooking or baking class can be a fun and educational experience, and a wine or beer tasting tour can be a great way to sample local flavors.
For a more thrilling adventure, try a helicopter or scenic airplane tour, or plan a trip to a favorite destination or a new city.
A spa day or massage package visit is perfect for relaxation and rejuvenation, while concert or show tickets can provide a night of entertainment.
If you're interested in exploring your creative side, try a photography or art workshop.
For those who enjoy outdoor activities, consider a unique adventure such as white water rafting or zip-lining.
Finally, a day trip to a nearby attraction or destination, such as a zoo or theme park, is a great way to spend time with family members of all ages, create memories, and try new things.
Christmas in July Gifts for tech enthusiasts
For a tech enthusiast in your life, check out these Christmas in July gift ideas below:
Kindle Paperwhite
During the summer, the Kindle Paperwhite is an excellent gadget to have on hand.

Its adjustable display and long-lasting battery life provide hours of reading, both indoors or outdoors, without worrying about a low battery.
Noise Cancelling Headphones
For anyone seeking a little peace and quiet during the holidays (especially if the kids are at home from school), noise-cancelling headphones are a must-have accessory and make a great gift.
Portable Phone Charger
A portable phone charger is a great choice for anyone, as most people carry a phone, and batteries often run low quickly. Especially useful for a teenager you want to keep in touch with!
Digital Cameras
Who doesn't love a nice digital camera – it's a great addition to any photography enthusiast's toolkit.
With so many different types of digital cameras on the market, it's important to understand the features and benefits that each offers before purchasing.
Check out this blog post to learn about the top 6 cameras for bloggers.
For a tea or coffee lover
A high-end coffee or tea maker is a great idea for the coffee or tea lover in your life.
Consider options like a high-end espresso machine or a tea kettle with temperature control settings to brew the perfect cup every time.
DIY Christmas Gifts
For a unique Christmas in July gift idea, why not make something yourself and give it the personal touch?
DIY Christmas gifts such as a painted coffee mug, handmade jewelry, homemade body scrub, handmade candle, art wall print, or personalized t-shirt with a funny slogan would definitely bring a smile to someone's face.
If you're not the crafty type, you can get a wide variety of these awesome personalized items on Etsy! It's well worth checking out, even if just for ideas.
Gift Cards
Gift cards are always a great idea and an easy gift for Christmas in July, allowing your friend or family member to purchase what they want or need.
Restaurants, subscription services and experiences all offer gift cards.
Christmas in July Stocking Stuffer Ideas
Stocking stuffers are always popular at Christmas time (both in July and December) when you're looking for something small, fun and affordable.

Here are some ideas to help you find the perfect stocking stuffer that can work for any season:
Hang up those stockings and see what Santa brings this Christmas in July!
Christmas in July Gifts for Kids including Children of All Ages
When it comes to finding the perfect gift for kids of all ages, the good news is that there are plenty of options to choose from.
Stuffed animals or plush toys make great companions for bedtime or playtime for younger children, while building blocks or construction sets encourage creativity and problem-solving skills.
Board books or picture books can inspire a love of reading, and play kitchens or pretend play sets allow kids to engage in imaginative play.

Art supplies like crayons or finger paint provide opportunities for self-expression, and musical instruments like toy (or real) pianos or guitars can foster a love of music.
For active kids, ride-on toys or balance bikes are great choices, while building sets or STEM toys like Magna-Tiles or LEGO can promote learning and development.
Dolls or action figures can provide hours of entertainment, and outdoor toys like bubbles, beach toys, or a kiddie pool can provide fun in the sun for the little ones.
For older children between the ages of 8 to 12, this building toy can be a great gift for Christmas in July or this mini basketball hoop to stay active and engaged. 
Now that we've discussed some great gift ideas, let's learn a little bit about Christmas July, its origins, and what people do to celebrate.
Christmas in July Gift Ideas For Entrepreneurs and Business Owners
One of the best Christmas in July gifts you can give to an entrepreneur is of "peace of mind" when running their business.
And you do that by helping them legally protect their businesses with these popular legal templates and services (from a lawyer and entrepreneur).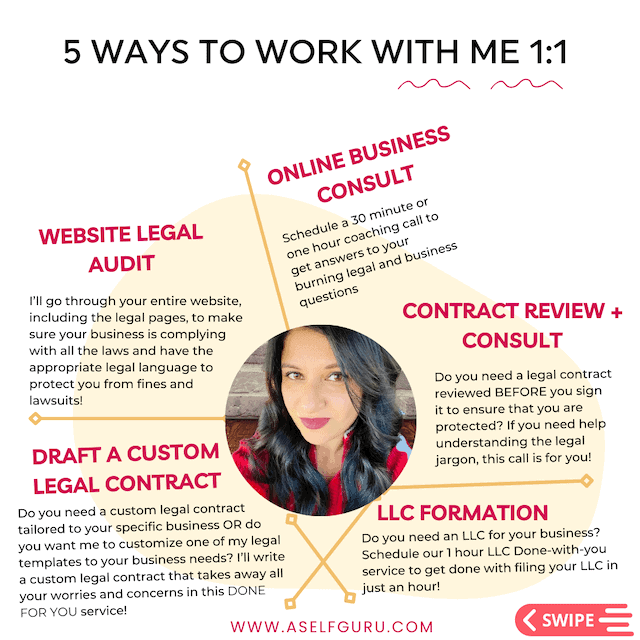 Business owners will need formation documents such as a privacy policy for their website or LLC formation help or an  LLC Operating Agreement, so they can get their business up and running.
For entrepreneurs who are already established or just getting started, help them with their contracts by offering this VIP legal bundle that includes the essential agreements they will need to protect their businesses.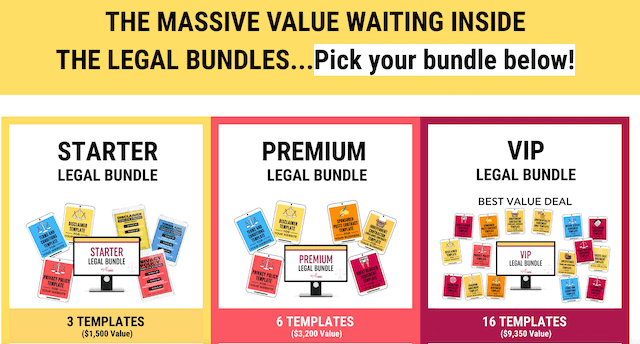 Another great Christmas in July gift is a website legal audit. 
For example, my website legal audit includes a complete review of the entire website to make sure you are complying with the laws and has the appropriate language you need to limit your legal liability.
See how this service helped my customer Kamal with his business: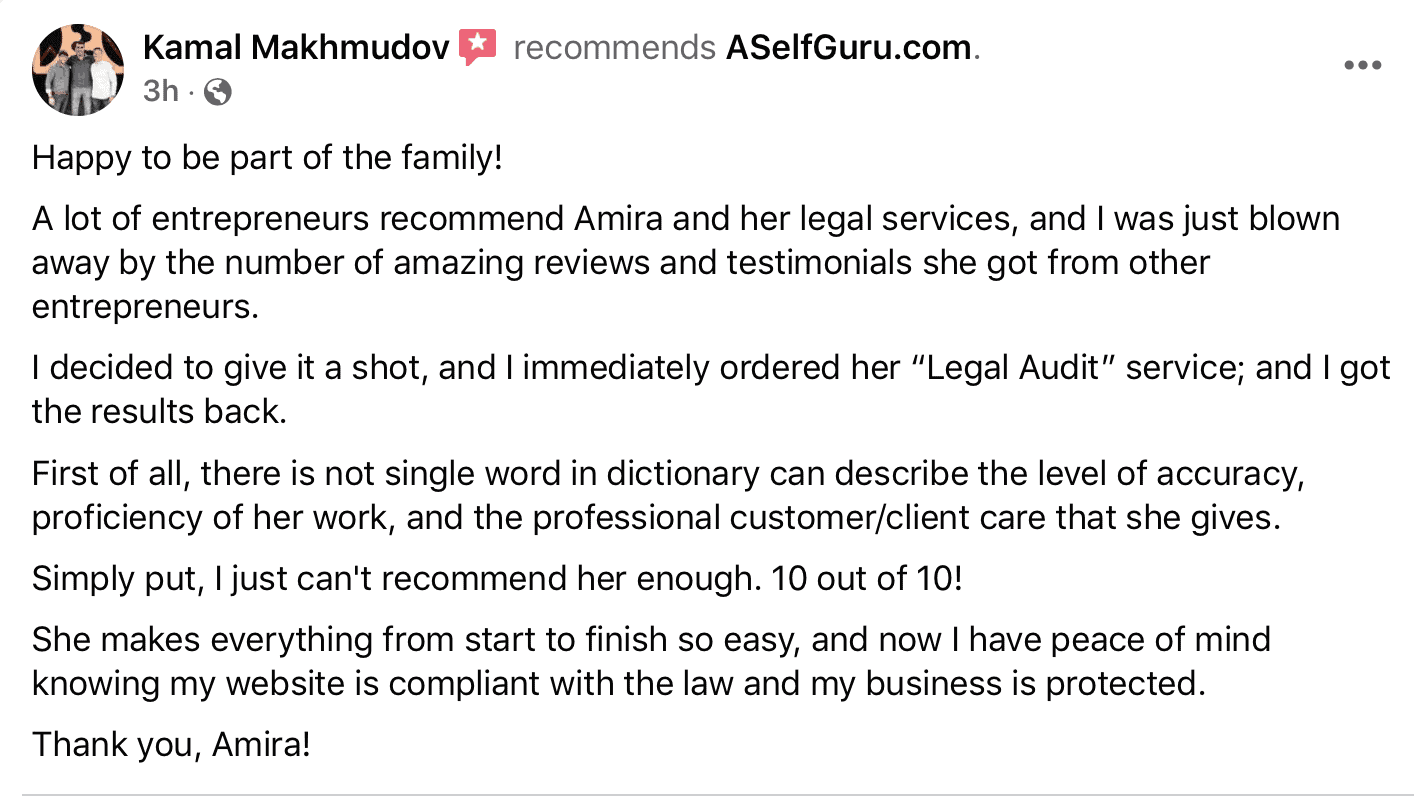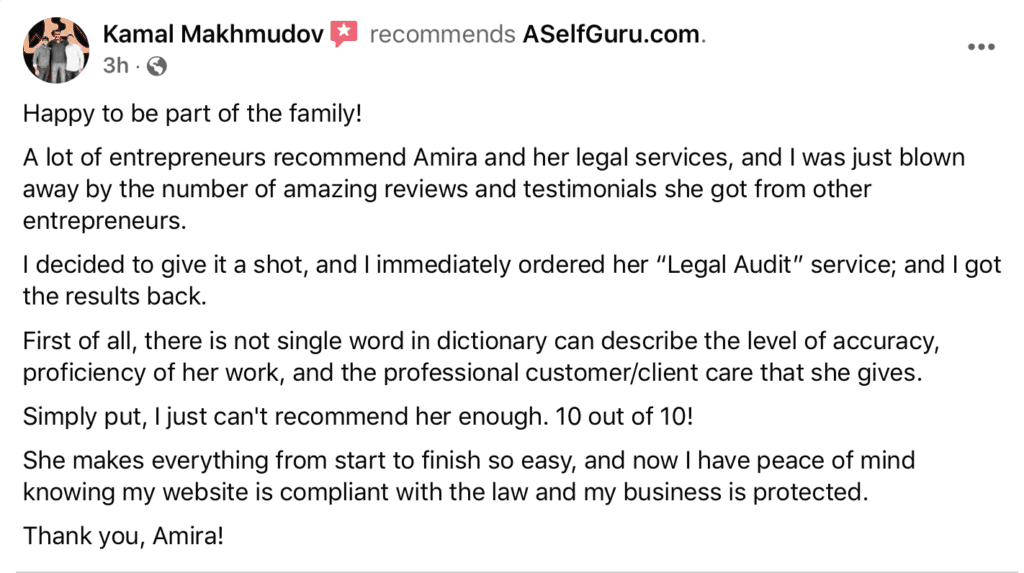 l these gifts show your entrepreneurs that they are valued and appreciated, while also helping them to protect and manage their business efficiently.
Related Video: 13 Costly Business Legal Mistakes to Avoid at all Times!
What is Christmas in July and who celebrates it?
"Christmas in July" is a term used to describe a holiday celebration that takes place in July, typically on the 25th of the month, that has the same festive atmosphere and traditions as Christmas Day on December 25th.
The celebration is mostly observed in countries located in the Southern Hemisphere, such as Australia, New Zealand, and South Africa, where actual Christmas falls during the summer months.
This gives them the opportunity to celebrate a real "winter Christmas" in colder winter weather, that just happens to be in July.
However, it is becoming increasingly popular in Northern Hemisphere countries such as the US, where it is deliberately ironic to celebrate "Christmas in July" seeing as the weather is usually hot and sunny!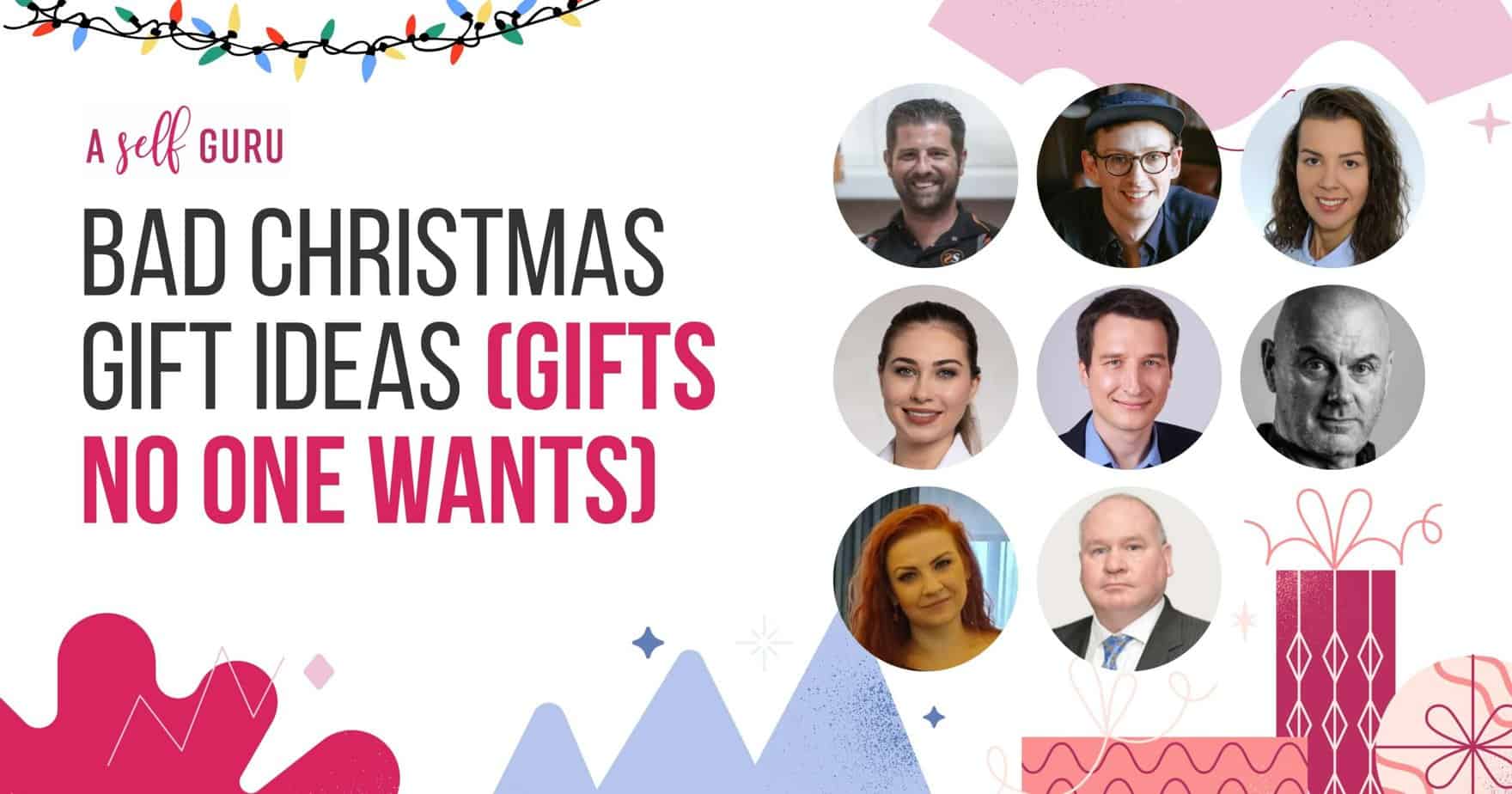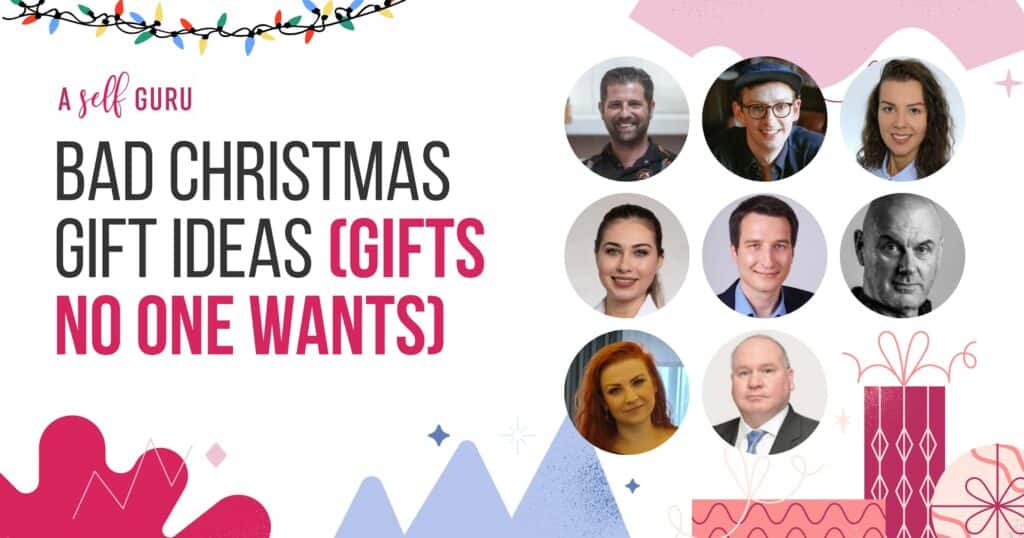 Where did the Christmas in July idea come from? 
There are a few different theories about the origin of Christmas in July.
Some say the mid-summer celebration was first celebrated as a fun activity at Keystone Camp, a girls' camp in Brevard, North Carolina in 1933.
Others say it can be traced back to a 1940 Hollywood comedy film of the same name, that follows the story of a man who mistakenly believes he has won a contest and starts to splurge on gifts, similar to the same holiday spirit in which people celebrate Christmas in July today.
Since then, the concept has become an increasingly popular theme for parties, sales, and other events held in July.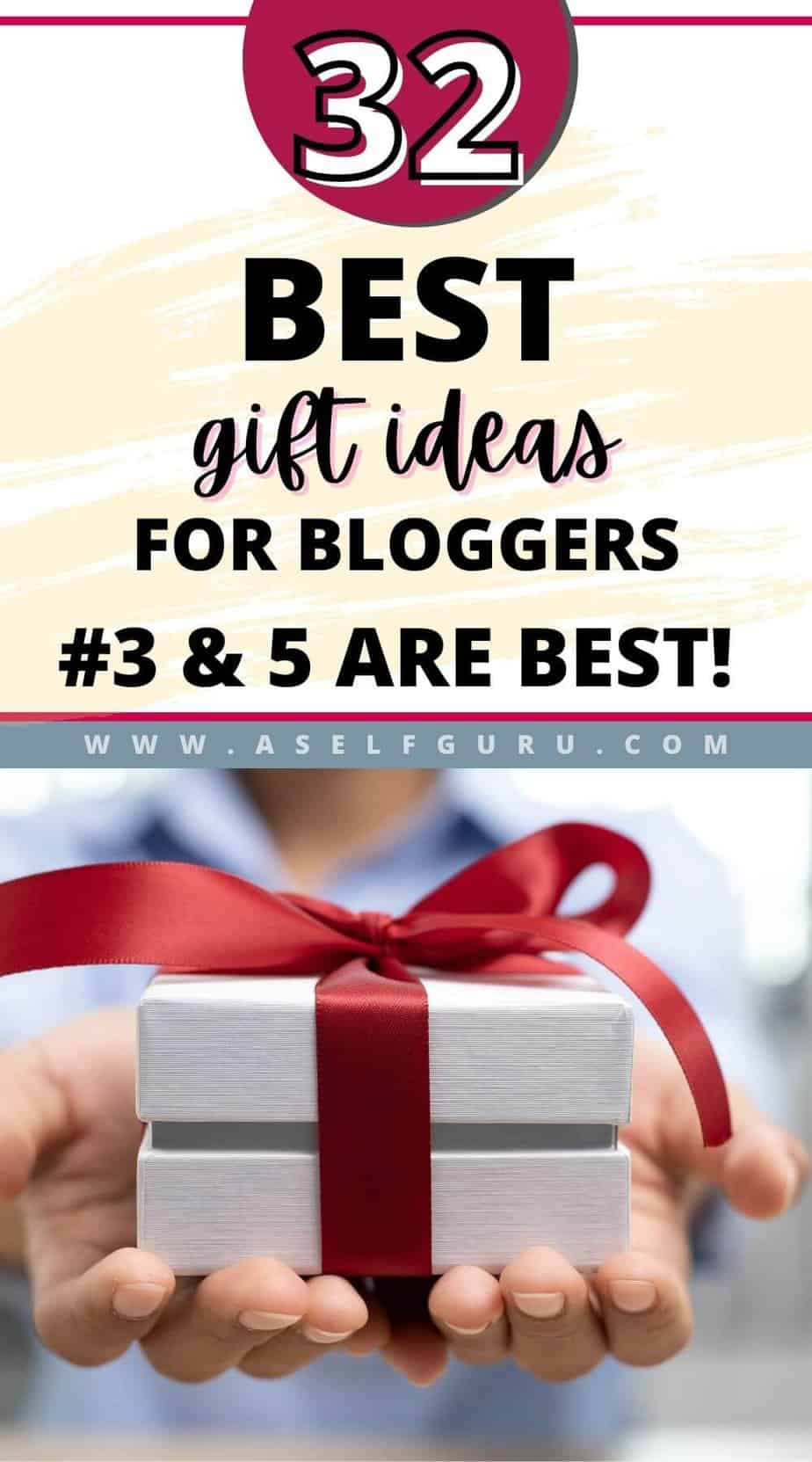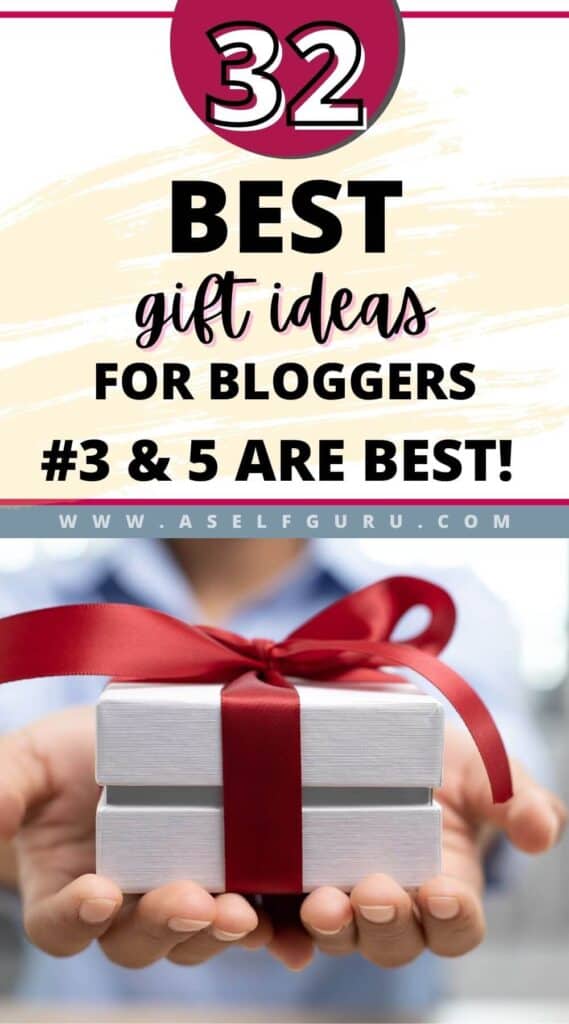 Christmas in July Ideas for Best Gift
Lovers of Christmas celebrate Christmas in July as a way to enjoy a second Christmas or "Half Christmas" celebration during the year.
Do whatever you would normally do to celebrate the perfect Christmas!
Get together with family, exchange holiday gifts, decorate your home with Christmas decorations, and prepare traditional Christmas foods such as roast turkey, ham, and mince pies.
Play holiday gift giving games such as Secret Santa or do a White Elephant Gift Exchange.
Holiday shopping is an added bonus as there are lots of special offers and discounts available that will give you plenty of time to get a head start on your Christmas shopping for December.
Christmas Eve in July
If Christmas in July is on 25th July, then Christmas Eve is on July 24th!
In the summer months the perfect way to get in the holiday spirit is a July party such as a backyard BBQ, having your own Christmas decorations, complete with hot chocolate and candy canes.

Some people like to invest in some fake snow as a fun way to add to the holiday cheer.
Decorate an artificial Christmas tree (Faux Christmas tree) and put up some Christmas lights, wear Santa hats, and wear an ugly Christmas sweater.
Get in the spirit of Christmas but with a summer vibe for a perfect time!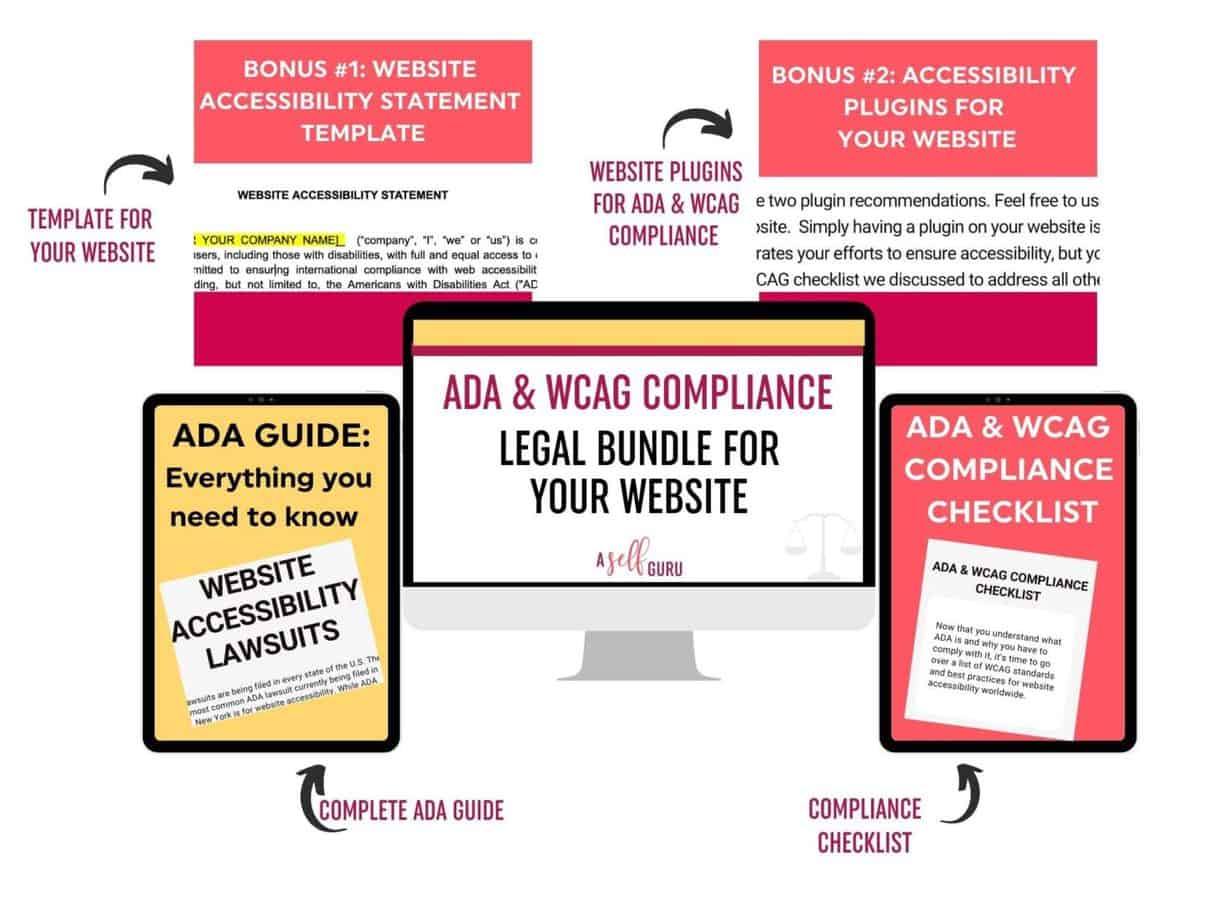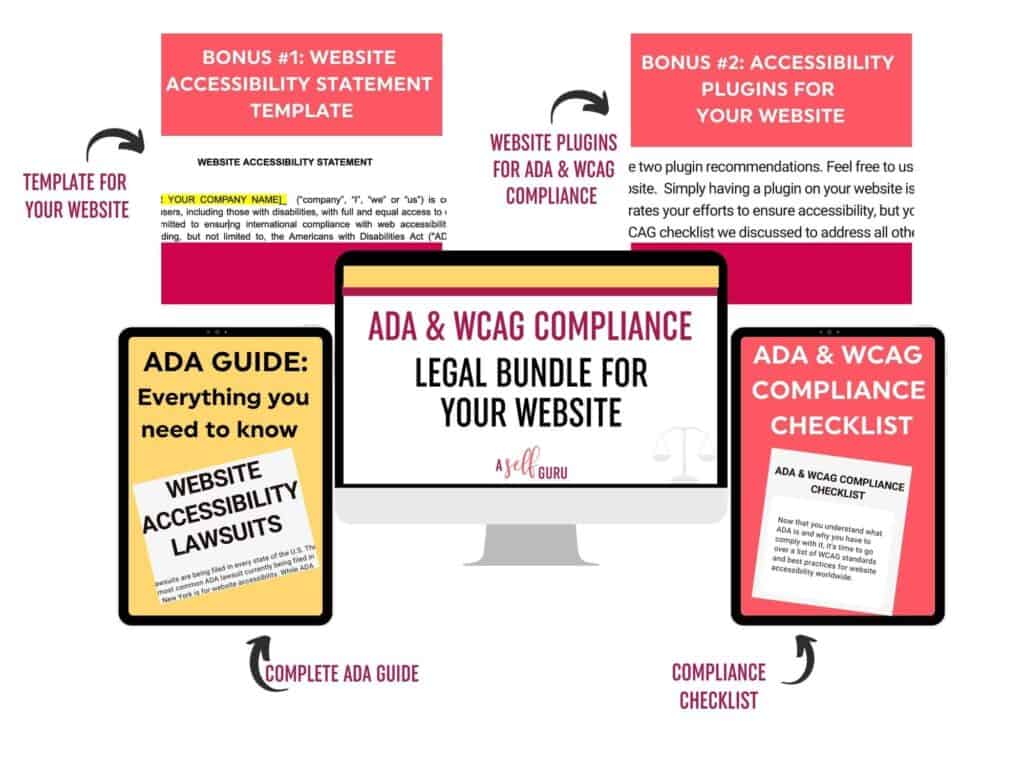 Final Thoughts – Best Gift Ideas for Christmas in July
Summer may not be a time most people associate with Christmas, but that doesn't mean you can't get into the spirit of the holiday season.
Celebrating Christmas in July is a great way to bring some holiday cheer to those hot summer days and adding a few festive gifts for yourself, friends, or family members makes it even more special.
From experience gifts to personalized items, there's something out there for everyone in your life who enjoys celebrating Christmas year-round.
So, give yourself permission to start celebrating early this year, and strive to make Christmas in July an event that brings joy into your home for many years to come!
Let me know in the comments if you celebrate Christmas in July?
Related Blog Posts on Best Christmas in July Gift Ideas
In addition to best Christmas in July gift ideas, you should check out the following blog posts next:
Visit this freebies page to get 5 awesome free business, blogging and legal tips!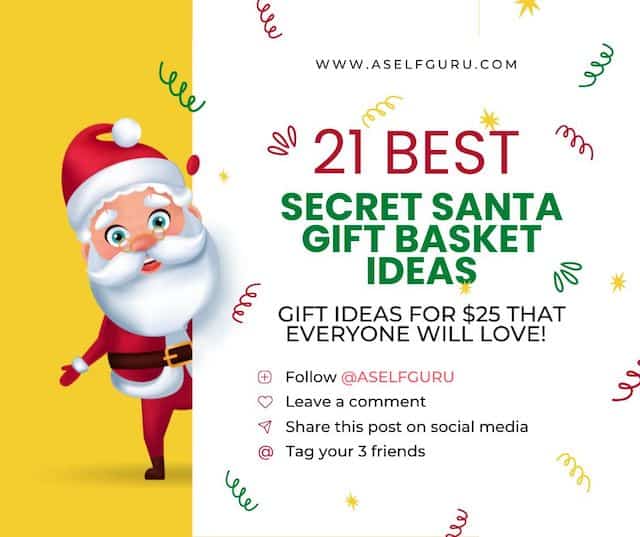 Below are some more helpful blog posts, legal tips, tools and resources that you should check out next:
Outrank your competition and enhance your content creation
15 Expensive Legal Mistakes Entrepreneurs Make (and How to Avoid them)
What's an LLC and when to form one?
How to Legally Protect Your Book (with Proper Copyright Notice and Disclaimer Examples)
CPA Solution Membership to get all your tax and accounting questions answered!
Get The Simple SORT Handbook: The New Entrepreneur's Roadmap to Setup, Operate, Record and Tax Slay a Successful Business
AI writing tool to write blog posts 10x faster, create social media content, videos, and any kind of content to save time in business
This SEO tool to make sure your blog posts rank on the first page of Google 
MORE TOOLS TO GROW YOUR BLOGGING BUSINESS