Does the possibility of learning how to make $100 a day online seem like an exaggeration? I promise, it's not! As technology advances, it is becoming easier to make money online in ways that many of us could never have imagined even ten years ago.
Then the pandemic of 2020 forced all kinds of businesses (whether they were ready or not) to find ways that most of their staff could work from home full-time. And now many are realizing the benefits of having employees that work from home, so they're making it a permanent thing.
That's great news for you if you want to work from home because there are more remote positions available now and more ways to make money online.
I know you want to learn legitimate ways to make money online every day because you'll never make a full-time income just by filling out surveys online.
So, in this post, I'm going to share real ways to make money online each day so you can ditch your 9-5 if you're still working away from home in an office.
How Can I Make $100 a Day Online?
It's worth noting here that if you want to make more than $100 per day online, you may need to combine several of these strategies. It's difficult to find a single method that guarantees you'll make $100 per day, especially if you're just starting out.
Here are 17 ways to make money online every single day:
Freelancing
Freelancing is one of the easiest ways to make money online, and you can start a freelance business for little to no money. All you need is a website and a service you can offer.
Can you translate your day job into a freelancing side hustle? For instance, if you work in the IT department at work, you could offer IT and website maintenance services to small business owners.
Do you like to write? Becoming a freelance writer is a very popular freelance job that is easy to get started with no experience.
Other freelancing jobs include:
With these freelance jobs, you essentially work as an independent contractor and not an employee, so you are your own boss.
If you plan on freelancing, you'll need my independent contractor template (aka freelance contract) to work with clients. It protects you and your business. In this blog post, I talk about this freelance contract and how to use it!
As a freelancer, you'll need legal contracts like a Freelance contract, Confidentiality Agreement, and an LLC Operating Agreement to secure your business. Check out this freelance contract bundle I created that includes all these legal templates + tons of bonuses!
Check out the template below and watch how Alena felt before and after she bought my legal bundle, freelance contract, and coaching agreement.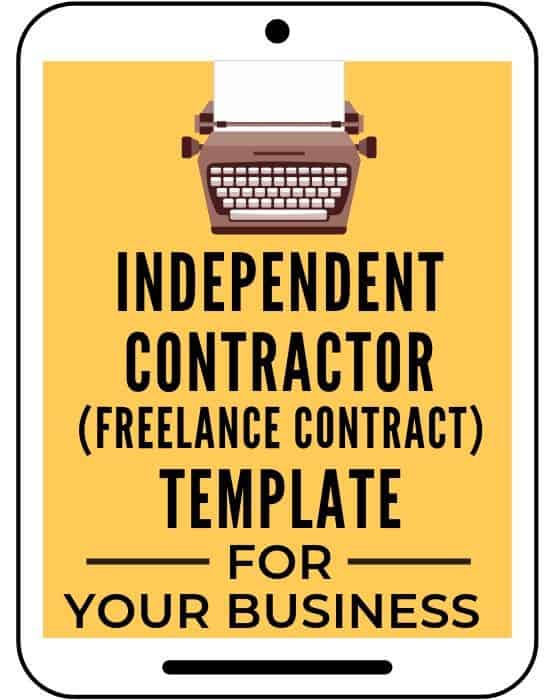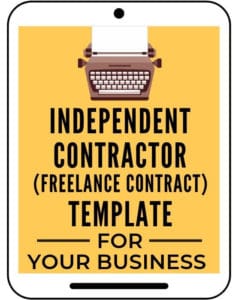 Virtual Assistant
Virtual assistants (VA) are just like administrative assistants, except they work completely online, and many tend to specialize. You can be a generalist VA who performs basic administrative tasks such as answering emails, editing business letters and articles, creating and managing spreadsheets, and more.
Many choose to specialize because you can make more money. As a VA, you can easily find ways to make $100 a day online.
Here are some of the common services that VA's can offer:
And many more.
Becoming a VA is a great way to make extra money each day online. It's in demand and a good source of income.
But you may be wondering how do I get started and turn it into a profitable business? Don't worry, use this resource to get started! It has everything you need to start a successful VA business from home.
Here are 10 steps to start your VA business, and here's how you use a VA contract with your clients.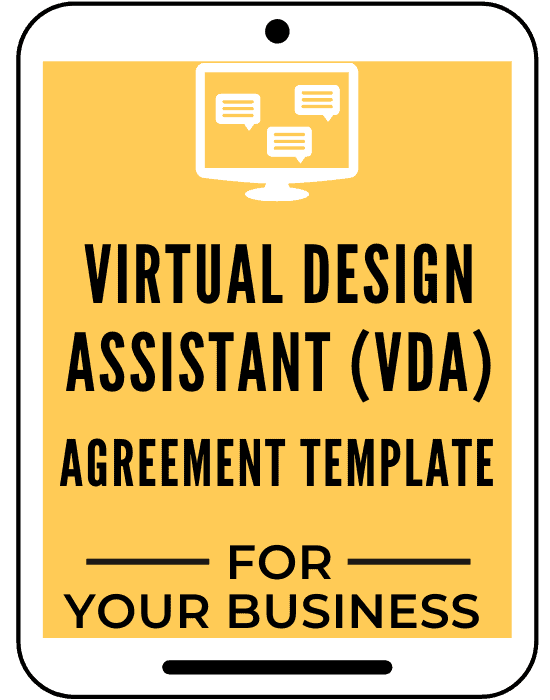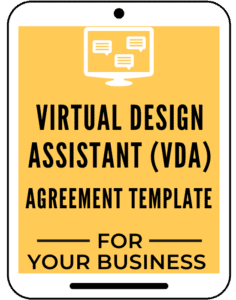 Start a Blog
Starting a blog is a great way to make passive income. Here's how I started my blog and you can too! Here are 5 great blogging courses to help you make six figures online.
Watch this video to see how I made $78,000 a month blogging!

Also, writing a blog works well with some of the other ways on this list of ideas for how to make $100 a day online. But starting a blog takes a lot of work, and you don't start making money right away; so many people blog with a full-time job.
But if you've already started a blog and want to make money, you can do it by running ads on your site, creating products, affiliate marketing, and more.
You can learn more about how to make $100 per day online with a blog below, but blogging can quickly become your primary source of income.
And I'll show you below how you can earn passive income by creating courses and products. Use this course to get started with creating your own digital products!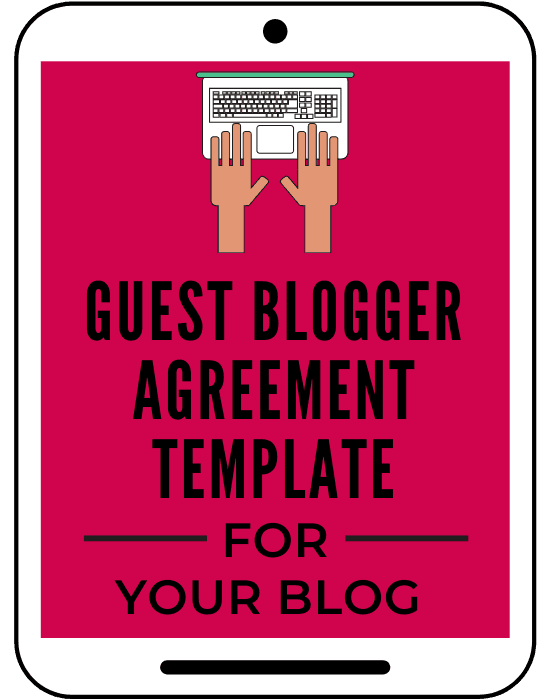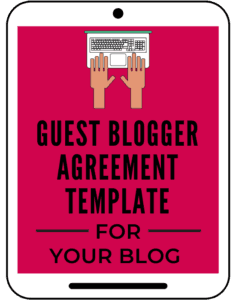 Display Ads
Display ads are a popular way for bloggers to make money online. With display ads, people don't have to click on the ad for you to make money. Instead, the ad network pays you based on how many times your ads are viewed. Learn more about it here.
Ads work best when you have a lot of traffic. But they are a great way to make money online, and they're better than the pay-per-click (PPC) ads. Get started with Media Net here.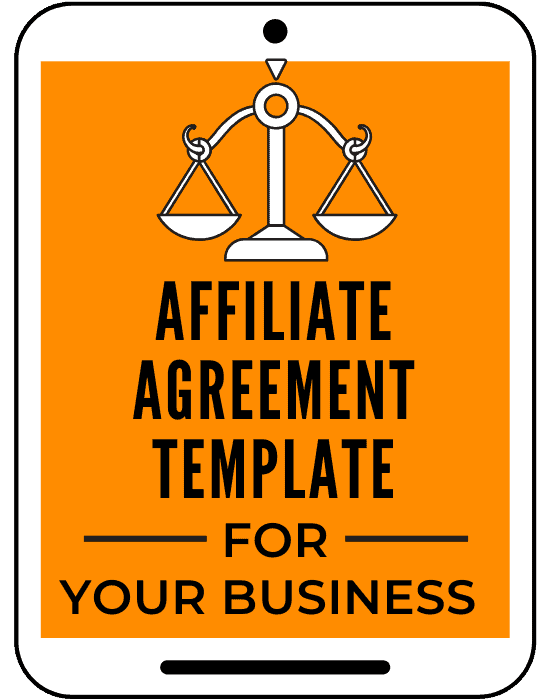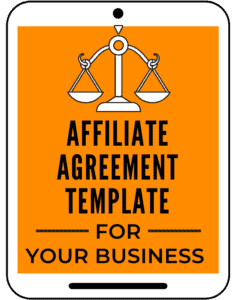 Affiliate Marketing
Affiliate marketing is one of the easiest ways to make money online every day. To earn money with affiliate marketing, you simply find companies and products to promote.
For example, if you're a freelance writer, you can promote the courses you've taken and the other products the course creator has. Or you can promote products you use, such as plugins on your website, writing tools like Grammarly, website hosting, email marketing, and much more.
Michelle over at Making Sense of Cents makes over $100,000 a month from her courses and affiliate marketing. Yes, she makes that much money!
You can share affiliate referral links on social media, add them to blog posts, and use them in emails to your list. Affiliate marketing is a great way for new bloggers to make money online, and you can make thousands of dollars every month.
If you'd like to get start making six-figures with affiliate marketing, I highly recommend this resource. It will show you how to make $100 a day online quickly.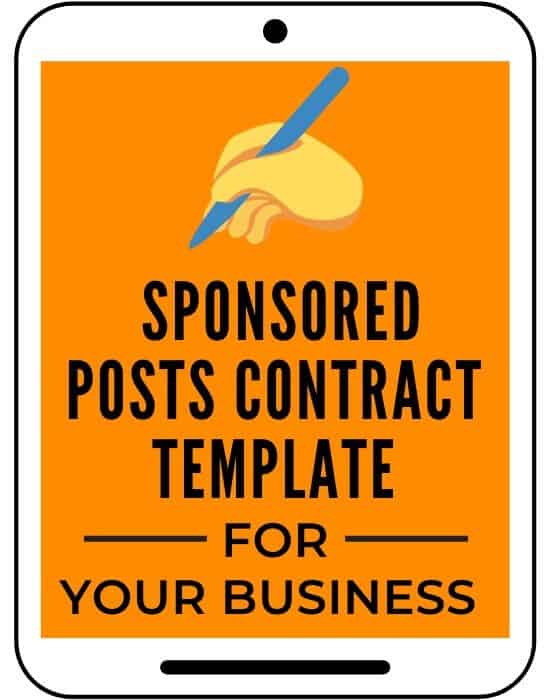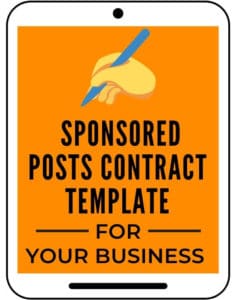 Make Money with Sponsored Posts
Sponsored posts are usually for more experienced bloggers. With sponsored posts, a brand or company pays you to discuss their product or service or write a blog post about them.
Some bloggers make $1,000 and much more with sponsored blog posts as shown here. When doing sponsored posts, only work with businesses you believe in and love their product because people buy from you when they know, like, and trust you. If you promote a bad product, you'll lose your audience's trust.
Learn how to make $100 a day online with sponsorships. To get started with Sponsored posts, check out this awesome resource where Michelle shows you how to make $10,000 a month with them, and use this contract to work with brands to get paid on time!
Create Digital Products or Courses
If you already have a blog, you can create digital products or courses to sell. People who sell their own products know how to make $100 a day online, selling their knowledge and using their talents and creativity.
My legal templates are an example of a digital product. I was able to use my experience as a lawyer to create easy-to-use legal templates that all online business owners need . People need them because they protect you from lawsuits and other scary legal issues like GDPR.
There are so many opportunities here. You can create printables and sell them, templates, eBooks, and all kinds of things people need.
The best part about selling courses and digital products is that you put in the effort at first, but then it's essentially done, and you can continue to earn passive income.
To get started with creating your own products and services, this is the course I used. You'll also need this Terms and Conditions template to outline your product terms, refund policy, and other important things like protecting your copyright.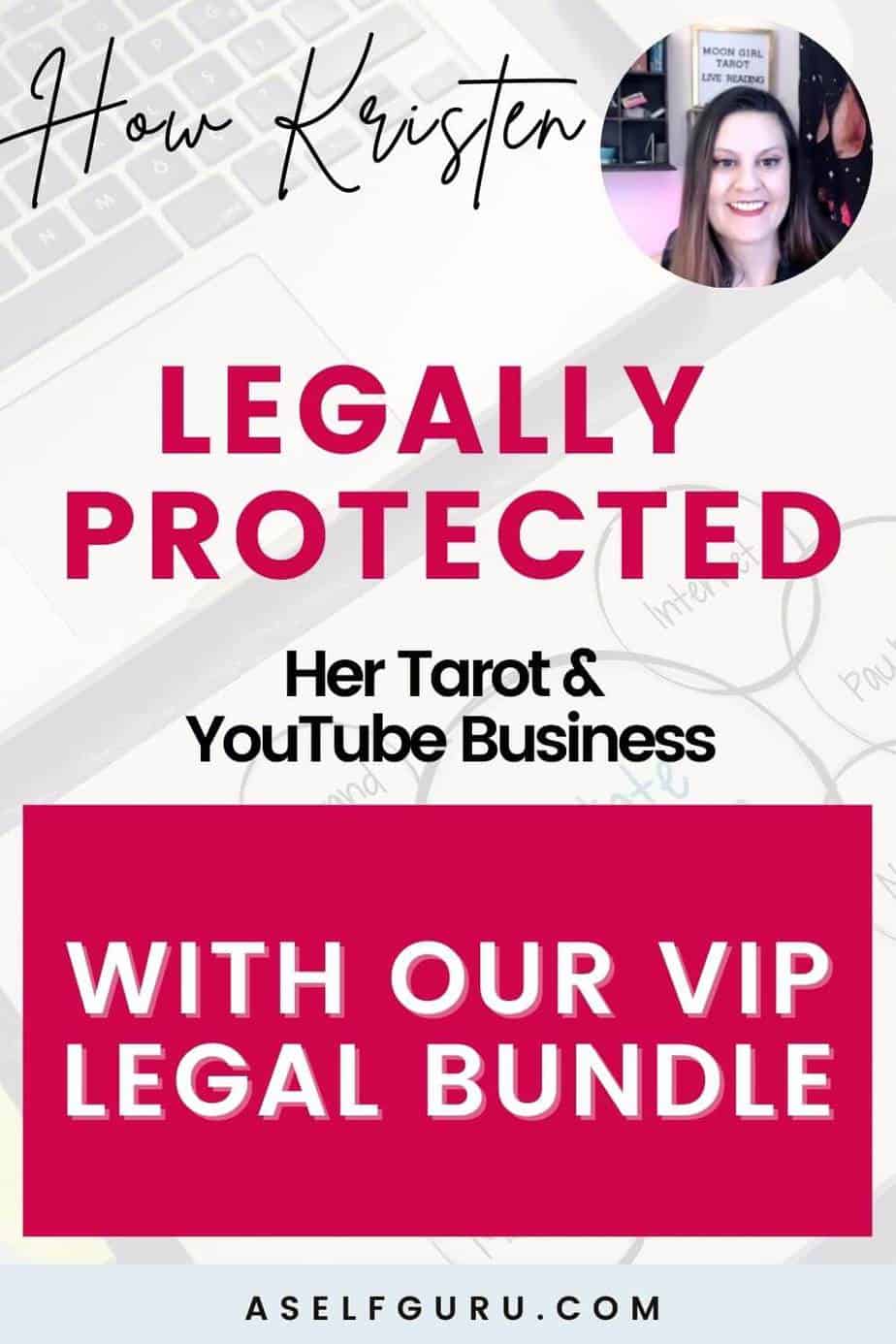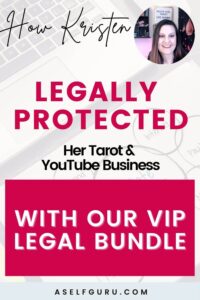 Start an Online Store
If you have a website and business and want to sell products, you can create your own store on your website, on Etsy, or with Shopify.
You can offer coaching, courses, eBooks, printables, and other digital products in your store. And like I mentioned above, everything but the coaching is passive income. Digital products take minimal work to update but provide maximum profit.
Or you can even get into dropshipping. Whatever you decide to do, a store can work well for some people.
If you need more help coming with a product idea or how to start a blog that makes money, schedule a call with me here. I will help you with the legal aspects of your business, so that your business is protected from the beginning.
Become a Proofreader
It's never been easier to start your own proofreading business or work online proofreading for a company. Caitlin Pyle is the queen of proofreading with her course, Proofread Anywhere. It shows you how to make a $100 a day online with proofreading.
She has a crazy story about this company she worked for and the nasty things they said about her. But now they're eating their words!
Freelance proofreaders don't have to worry about running out of opportunities as content creators everywhere need help editing and proofreading their work.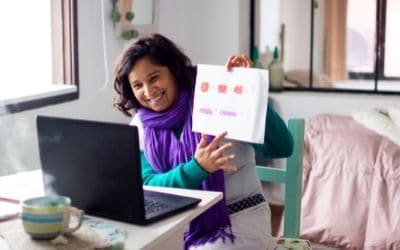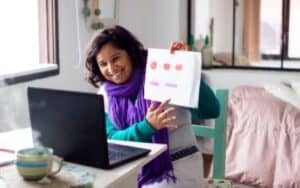 Teach English Online
If you like to teach people, then teaching kids how to speak English online may be the perfect way for you to make money online.
If you're a native English speaker, you may love teaching at VIP Kid. VIP Kid is one of the most popular places to teach English online. There you teach Chinese children how to speak English, and there's no need to learn Chinese.
You'll also find other companies you can work for as an English teacher. But make sure to vet them to see if they are legitimate.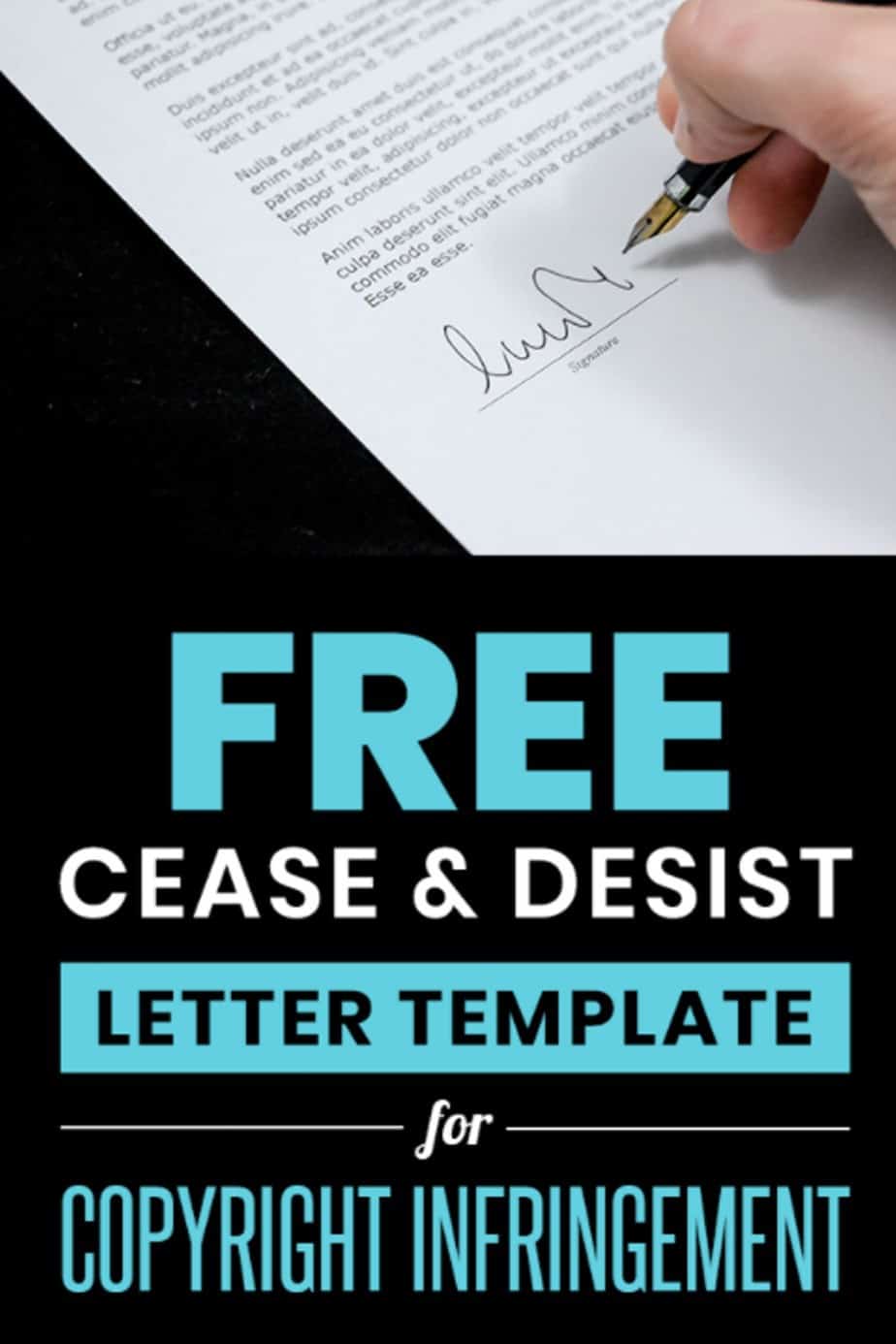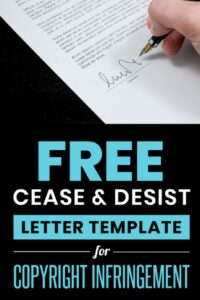 Join a Research Study
These jobs are harder to find, but plenty of companies need people to participate in their research studies. Sometimes, you don't need to be a professional to join.
Some people have even been asked to take part in a beauty study for $150 a day, so these groups are out there. The pay starts at $75 for 30 minutes.
One website, User Interviews, helps companies find people to take part in research studies, and this a great solution to how to get paid $100 a day. Some of their clients include Adobe, Intuit, Pinterest, Wayfair, Spotify, REI, and many more.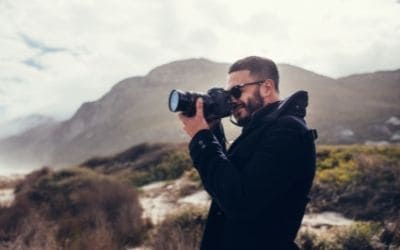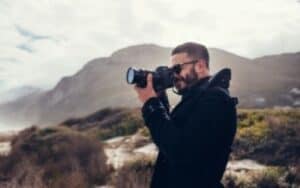 Sell Your Photographs
Do you like taking pictures and are you good with photography? You can make money creating stock photography.
People use stock photos for a variety of things, but bloggers need unique stock photos for their articles and designs.
Most of the places that buy photos give you a commission every time someone downloads one. You can sell your pictures at iStockPhoto, Shutterstock, Alamy, Getty Images, and many others.
You can also sell your photos to private clients, and for that, use this Media Release Agreement to get paid!
Microtasks
Microtasks are becoming more popular. These are small jobs you get paid for. You can do these tasks quickly and earn anywhere from $3 to $100. There's no interview. All you need to do is sign up for one of the gig platforms.
You certainly won't get rich from these jobs, but you can make money if you're short on cash. You can find micro jobs at Branded Surveys, Respondent, Amazon Mechanical Turk (MTurk), and other places.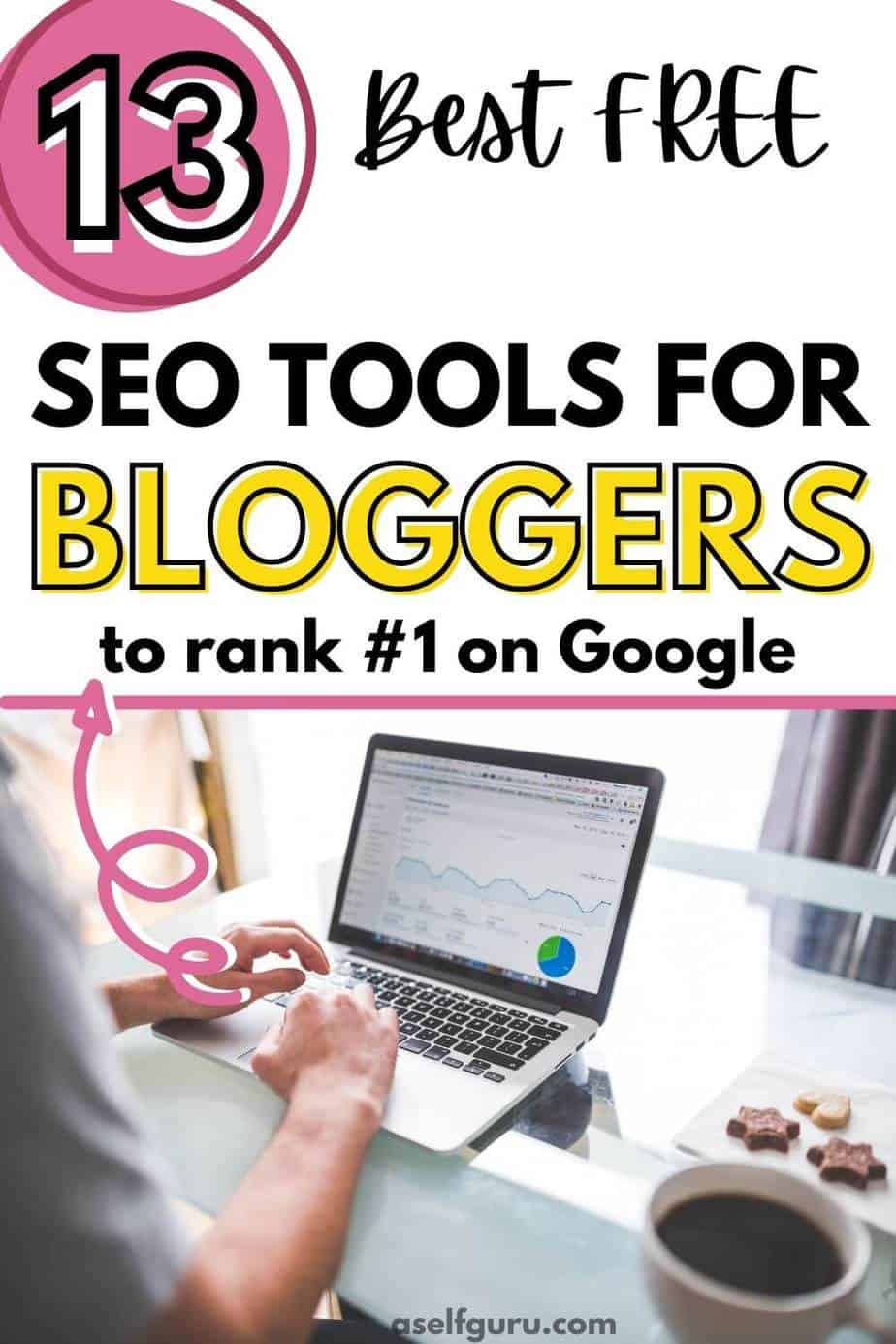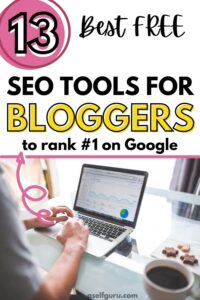 Offer Coaching Online
If you have a business sense, consider coaching people on how to start their own businesses. You can also specialize, such as assisting people in starting a freelance or blogging business, or assisting people with SEO.
This is one of the ways I make money online where I teach people how to become a seven-figure blogger (even with your full-time job). I was able to do that and even quit my 9 to 5 job! Book a coaching call with me here to get started!
There are tons of business topics people need help with. And if you have the skills or specialize in a niche, people are willing to pay for your help. Business coaches can make a large amount of income per month.
The lawyer in me must advise you on how to protect your coaching business with this contract. You can use my template for one-on-one clients as well as group coaching sessions.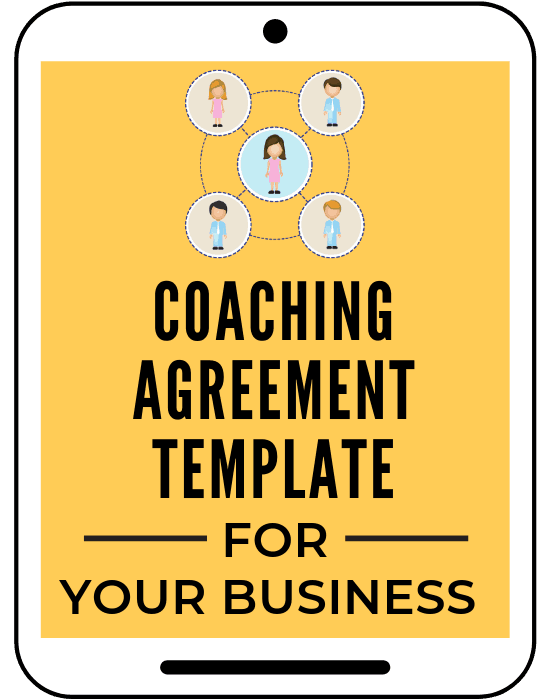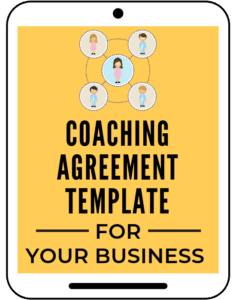 Test Websites 
Testing websites is another way how you can make $100 a day online. If you love leaving reviews and commenting on websites, then you may love testing websites. Website owners need to understand how people use their site and what visitors think when they arrive on a web page.
As a website tester, your primary job is to see if websites are easy to navigate and if it is easy to use. You can find website testing jobs at UserTesting, Userlytics, UTest, UserFeel, and others.
All you need is a good stable internet connection, a laptop or PC, and a webcam like this.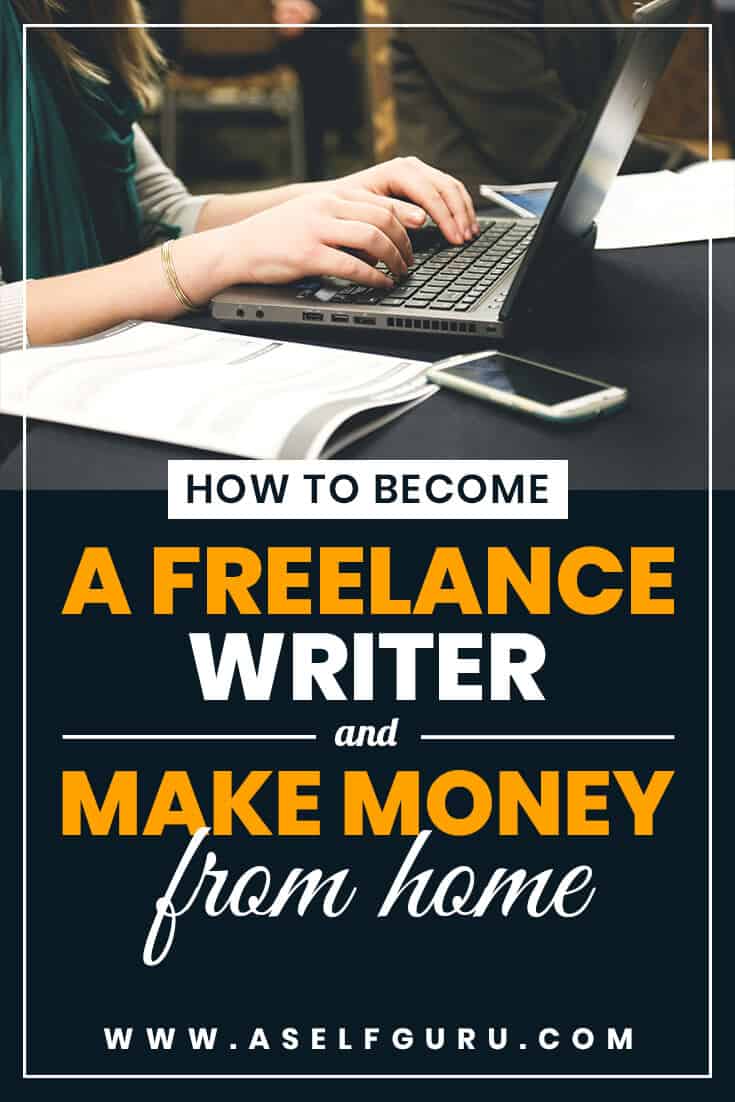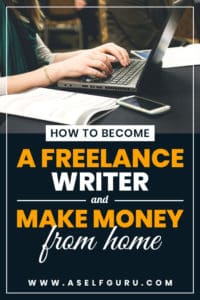 Sell Things Around the House
Sometimes you have to be creative with what you do have and come up with ideas on how to make $100 a day online. For example, if you need to earn extra cash fast, you can sell things from your home online. Facebook is a great place to sell things online. You often have to meet with people locally, but if you sell on eBay, you can ship things anywhere.
The best part is that you can also get rid of items in your home that you no longer require. As a result, your house is cleaner, and you earn money.
Tutor Online
Tutoring online is another great way to start earning money online. If you're good at a specific subject, high schoolers and college kids can use your help!
You can tutor kids on college or high school prep tests, languages, and topics like science and math. Good places to find tutoring jobs are Brainfuse, TutorMe, Tutor.com, and other websites.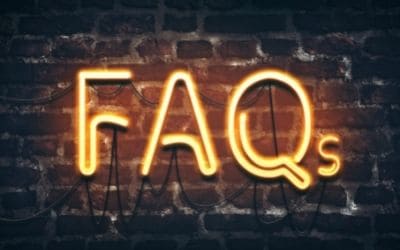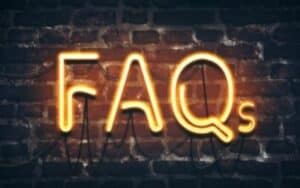 FAQs on How to Make Your First $100 Online
How can I make money in one hour?
The internet makes it easy to get paid online when you need quick money. There are several jobs you can complete in an hour or two, and one of those is microtasks. Here are some other ideas on how to make $100 a day online:
How do I make money blogging?
Blogging is the fastest way to make $100 a day online. There are many ways you can make money blogging, but the most popular ways are affiliate marketing, sponsored posts, creating and sell products and courses, coaching, and display ads.
When I first started blogging, I wished someone had shared their top blogging resources with me, but I had to do all of my own research. That's why I'm going to share some of the best resources I used to generate seven-figure income from my blog to make things easier for you:
Use any of the valuable resources above to learn how to make $100 a day online (these are tried and tested by me!)
How do I start my side hustle while working full-time?
This is by far is the easiest way to start your side hustle and make $100 a day online. It shows you many actionable tips on how to make your first $1,000 online. Read my full interview with the creator here.
How do I make extra money on Fiverr?
You'll find all kinds of ways to make money on Fiverr. Become a virtual assistant, graphic designer, freelance writer, social media manager, or any other service provider. Use Fiverr and learn how to make $100 a day online.
But, beware, places like Fiverr and Upwork are considered content mills, and it's difficult to make good money without burning yourself out.
That's because these platforms take a substantial cut of your income, Upwork takes 20 percent, and many people are just looking for cheap services.
There are better places to find good work from home jobs like job boards and websites such as Indeed or FlexJobs.


Final Thoughts on How to Make $100 a Day Online
Now you know how to make $100 a day online! The key with a lot of these ideas is that you may need to pick several of these ideas to work on to make $100 a day. But as time goes on, you can slowly work your way up to making $78,000 a month as I did. It took a lot of work but was so worth it!
Plus, diversifying your income is important because if you lose one stream, you have others to rely on. You should consider options to earn passive income too.
I hope this post helped you figure out how to make $100 a day online because you have plenty of options here. There are many more ways to make money on the internet.
So, get ready to start making more money whether you want to leave your day job or just want side hustle ideas. The internet makes earning money from the comforts of home easy.
Don't forget to join my amazing Facebook community with over 6,000 entrepreneurs and bloggers just like you. Get helpful legal and blogging tips every day.
Related Posts to How to Make $100 a Day Online
How to make $100 a day online is definitely doable but whatever business you start, you need to legally protect your hard-earned money! Check out my legal tips page. You'll find my most helpful blog posts and videos on various business and legal topics there including the popular ones below.