"I don't like ads. I find them obtrusive. I have quickly left websites that have too many ads no matter how great their content was."
Well, I had to begin this post with my opinion on ads.
As a six-figure blogger, my content is my most valuable asset, and anything that hurts the smooth consumption of that content is a big oh-no-no for me.
Until now, I have made my money through affiliate marketing, sponsorships, and selling my legal templates and expertise.
As a practicing lawyer, I am also extremely sensitive to data privacy issues and the big debates around data surveillance by big corporations who monetize people through ads.
Some of my readers do however work with ad partners (and more power to them!). So, I have been taking a closer look at the ways ads work, and the types of ads that address some of my own concerns.
Let's look at the legal aspect first: enforcement of California data privacy laws as well as GDPR norms in Europe seem to me like the start of a global trend.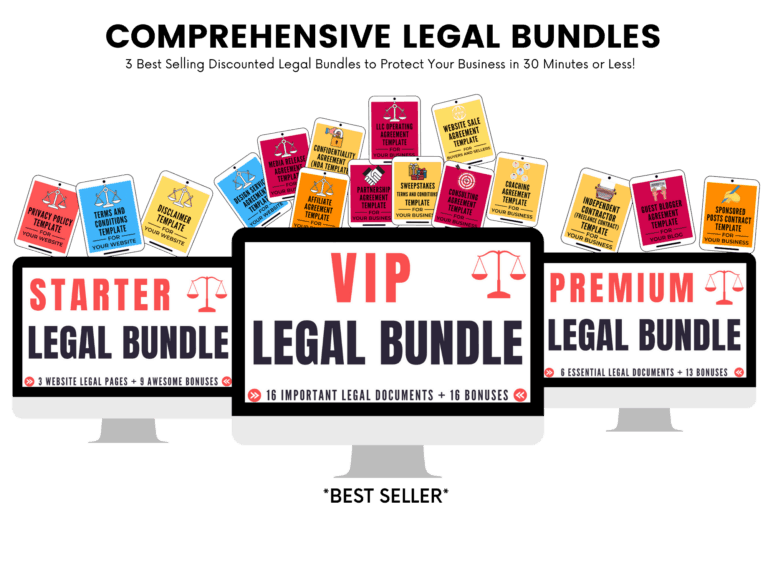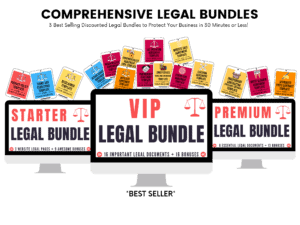 User data will become increasingly harder to use for companies, and if they rely on this data to make revenue, how will they deliver on revenue for the ones putting in the hard work to create content?
On the one hand, it's great that these laws will put power back in the hands of internet users, which means no more creepy data collection! But on the other hand, the ad-supported model for bloggers and content creators may suffer.
In the recent past, companies like Apple, Firefox, and even Google have made announcements about ending support for cookies; a big deal since cookies are the most common way for companies to collect and store data about you.
In my follow-up research on all of this, I came across 'Contextual Ads.' I also had the opportunity to chat with Media.Net recently was pleasantly surprised to see what I discovered – let me share that with you below!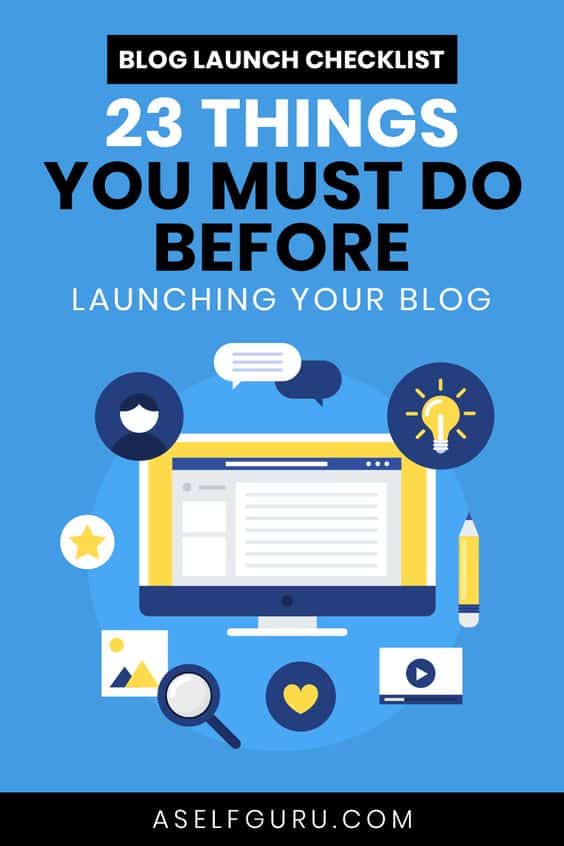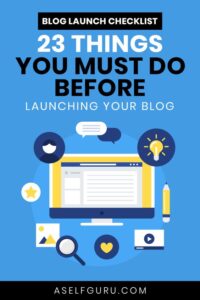 Background on Contextual Ads
Contextual ad technology has been around for a while, and one of the companies really taking it to the next level and making it the future of digital ads is Media.net.
They have been in the ad tech space for more than a decade, and have been evolving the tech behind contextual ads throughout that period.
For those who haven't been involved with the super-niche world of ad tech, contextual ads are ads that use only the content on your website to show ads to the audience of that content.
Sounds simple enough, and simple things can often make the most sense.
For example, a website with content on travel would be appropriate for travel companies to advertise on. So the technology 'reads' the content and shows travel ads with increasing precision over time as it processes more of the content and its 'context'.
Doesn't it make sense that a person reading about traveling to Bali would have some interest in Hotels in Bali or travel insurance?
Media.net has monetized over 500,000 websites worldwide and has more than 4,000+ digital partners. All this while as huge corporations have collected user data and monetized audiences largely without informed consent, Media.net has been out there delivering ads that need absolutely none of this.
What else sets Media.Net apart from other ad platforms?
Because they focus on building an intelligent contextual engine, and not on finding new ways to leverage third-party data, they also seem to focus on customer service.
They have an old-school system of account managers who help with the ad revenue bit while publishers can focus on making great content.
For those who want to give them a shot, you can use this link and you'll be eligible for a 10% bonus for 3 months, over and above your regular revenue.
Different Kinds of Media.Net Ads
Customizable Ad Units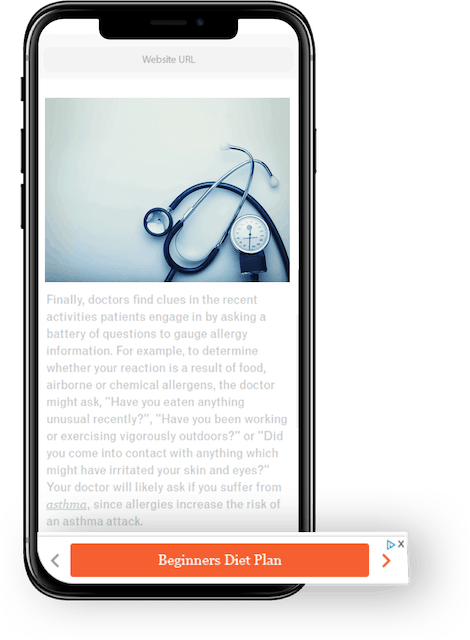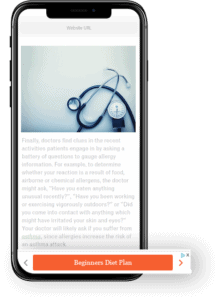 While Media.Net's contextual technology can help in achieving higher RPMs, their ad units address the first part of my critique of ads.
Their customizable ad units give you good performance on revenue while being native and unobtrusive, along with complementing your content! Even their shinier ad units with images follow this pattern and do not turn users off or away from your content.
Interscroller Ads
Interscroller ads appear when a user is scrolling down on a webpage – this scrolling action triggers an interactive full-screen ad unit.
These ads are customizable with images and text, and are contextually relevant in nature. This means that they don't require access to cookies or audience data to be relevant, thereby ensuring they don't invade the user's privacy.
See the screenshot below to see how they appear on mobile: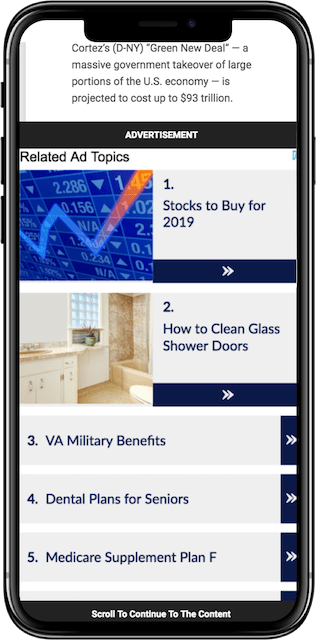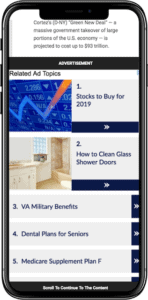 Interstitial Ads – Welcome and Exit
 Welcome and Exit interstitials get triggered when a user arrives on the page or hovers near the exit of the page respectively.
They balance yield and user experience by setting a floor for CPMs. You also have the option to set frequency caps and traffic filters to add a new dimension to your user journey.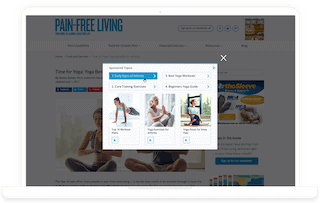 Media.Net Reporting Dashboard – PubConsole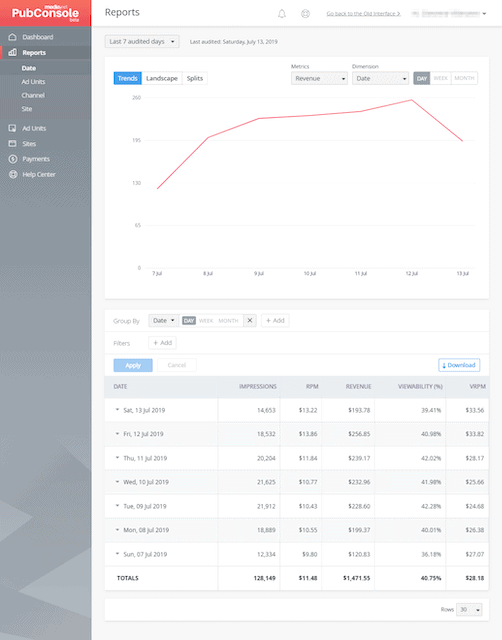 Media.net offers a reporting dashboard called the PubConsole that tracks all the important metrics that should be considered to monitor the performance of the ads.
Not only does the dashboard offer these key metrics, but these are depicted visually through graphs as well.
The seamless integration of all the actionable measures are taken care of in that dashboard, right from monitoring the performance of the ads, keeping a track of revenue earned to taking ad units live – everything can be done from within PubConsole.
I love that kind of visibility and it really simplifies things when you put together your monthly income report!
How To Apply and Get Approved As A Media.Net Publisher
Applying to Media.Net is easy actually. Use this link to earn 10% bonus on your earnings for the first 3 months.
The good news is that there's no traffic minimum requirement.
After you submit your application, it takes about 5 business days or so for approval and sometimes, it's even sooner than that!
Then you work with your account representative to get your site set up for ads.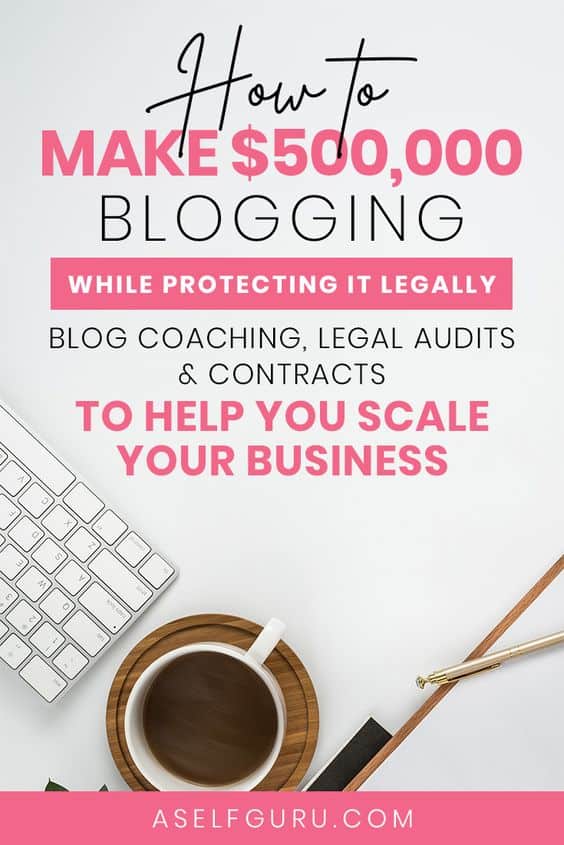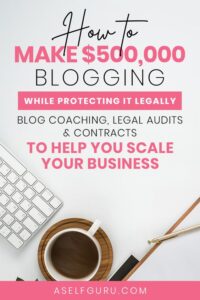 Final Thoughts- Media.Net Review
During my coaching calls with other bloggers, I'm often asked about making money from ads and that's why I put together this review for you.
This way, you can learn more about Media.Net and its features!
If you've reached till here, you sure are wondering whether Media.net is the right choice to make or not.
I'll tell you what, you will never know till you try it and the best part here is that it works well with other ad networks and complements them.
You can be part of their ad network as well as Google Adsense for example. So you don't have to choose one or the other if you are trying to monetize your blog with ads.
If you already have an ad partner, you could try Media.Net to bring in additional ad revenue to your blog.
Sign up from this link, and get a chance to earn 10% bonus on your earnings from 3 months
Related Blog Posts on How to Increase Blog Revenue with Media.Net Ads
As I mentioned above, in addition to Media.Net, there are other ways you can make money and increase your blog revenue too. Check out some of these blog posts below to learn more!
While you work on creating a successful blog, don't forget to make it legal!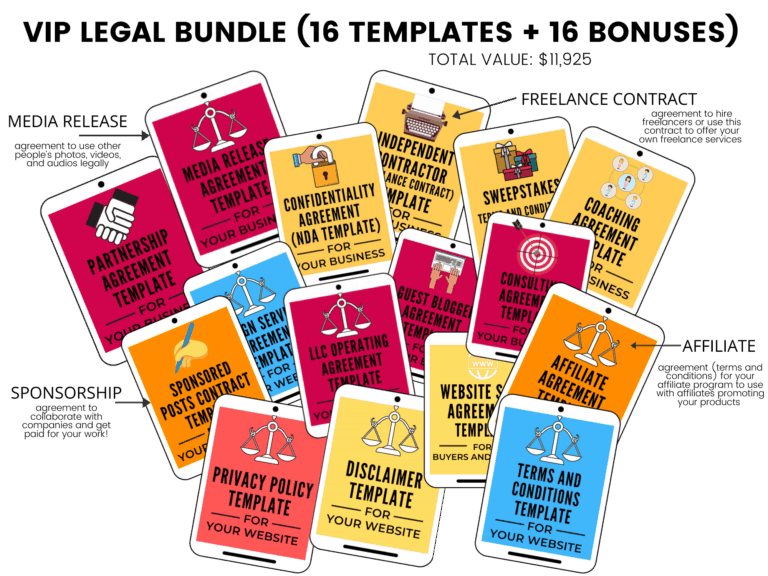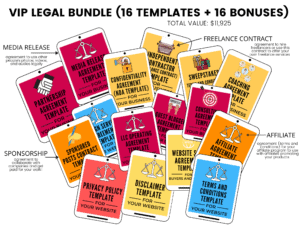 Check out this legal tips page where I've put together helpful blog posts and videos for you on various legal and business topics!
For more blogging, legal, and business tips, make sure to join our FREE Facebook support group here!