WordPress is one of the most advanced Content Management Systems out there. One thing that makes it so functional and versatile is the ability to download plugins (i.e., extensions).
The best WordPress plugins for blogs add new and useful features to your website and help you customize with ease.
Plugins take the place of complicated coding that many bloggers can't do. One of the main reasons I picked WordPress when I started my blog was because I could use plugins to customize my blog easily and work efficiently.
Before we get into looking at the best WordPress plugins for your blog, are you new to blogging or want to start a blog? Check out my recommendations for the blogging tools I used to become a six-figure blogger in my first year.
And here's an article about the best blogging courses to help you create the successful blog of your dreams.
I also want to make sure that you are blogging legally and have the right legal pages on your blog to protect you from lawsuits. Here are the three legal pages you absolutely need for your blog.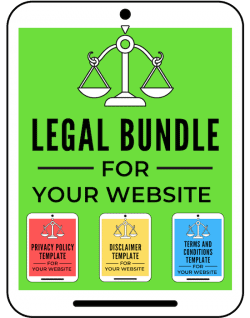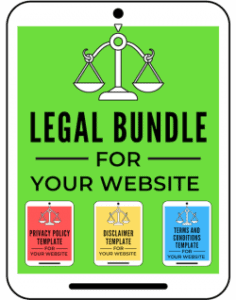 Listen to what Keesha had to say about purchasing my legal bundle and freelance contract for her business.
Now you're probably wondering, "do I need plugins for my WordPress blog?"
Why You Need Plugins for Your WordPress Blog
Even a fresh WordPress installation comes with a few basic plugins already installed, like Akismet and Hello Dolly. Of course, most website owners end up removing these basic plugins all together in favor of more advanced or tailored options.
Ultimately, plugins are the key to a website that feels custom. One that has a user interface your visitors will love interacting with and one that offers the features your brand needs to make a great, lasting impression.
With that said, you may be overwhelmed by the sheer number of plugins you have to choose from.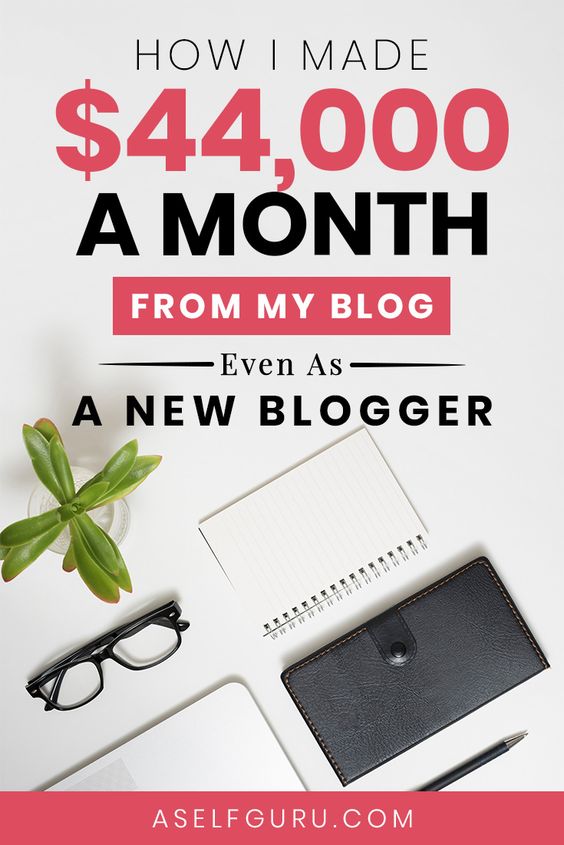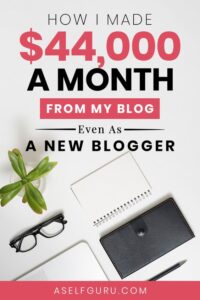 What WordPress Plugins Do I Need for My Blog?
While there's no specific limit as to how many plugins you can install (that depends on how much storage space you have with your host!), it's a good idea to find the best plugins that offer as much versatility as possible, both for your website's performance and for the greatest functionality.
With that said, when you're thinking about which plugins you may want to install, WordPress plugins range from back-end functionality that can help you with SEO and content creation to front-end functionality. From plugins that help you design beautiful forms to ones that display social buttons on your posts to encourage sharing and engagement.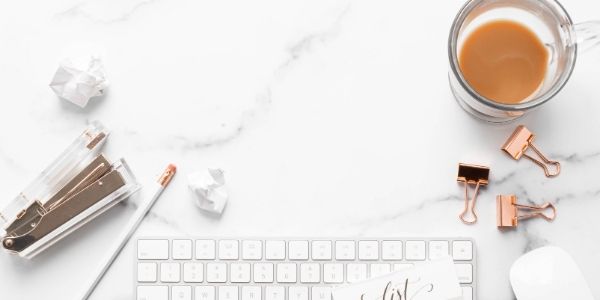 How to Install Plugins in WordPress
Everything about WordPress is super intuitive, and that makes installing plugins oh-so-simple. Start by logging into your WordPress admin dashboard and navigating to "Plugins" in the left-hand sidebar.
You can add new plugins in two ways, by either browsing the Plugin library directly inside of your dashboard (searching for something specific or ordering by category) or you can upload a plugin you have downloaded from elsewhere. To upload, simply select the file and wait for it to complete.
After installing or uploading a plugin, you'll need to manually activate it by finding it within your plugin list and clicking on "activate." Then, you're ready to start using it!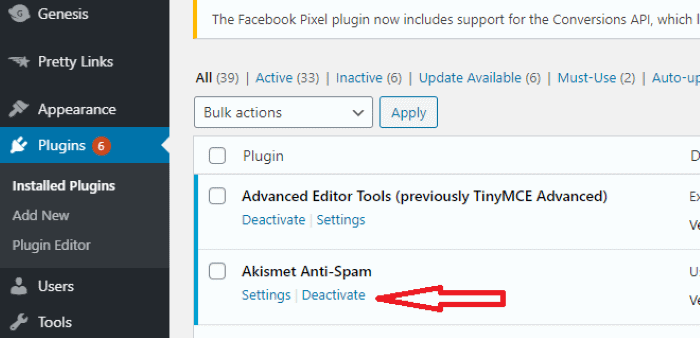 The Best WordPress Plugins for Blogs
Finding the best WordPress plugins for blogs is no easy feat! There are simply so many out there, it's hard to narrow it down. This list is a great starting point as it covers all the best plugins across a variety of categories.
Related Blog Post: How to Master WordPress with this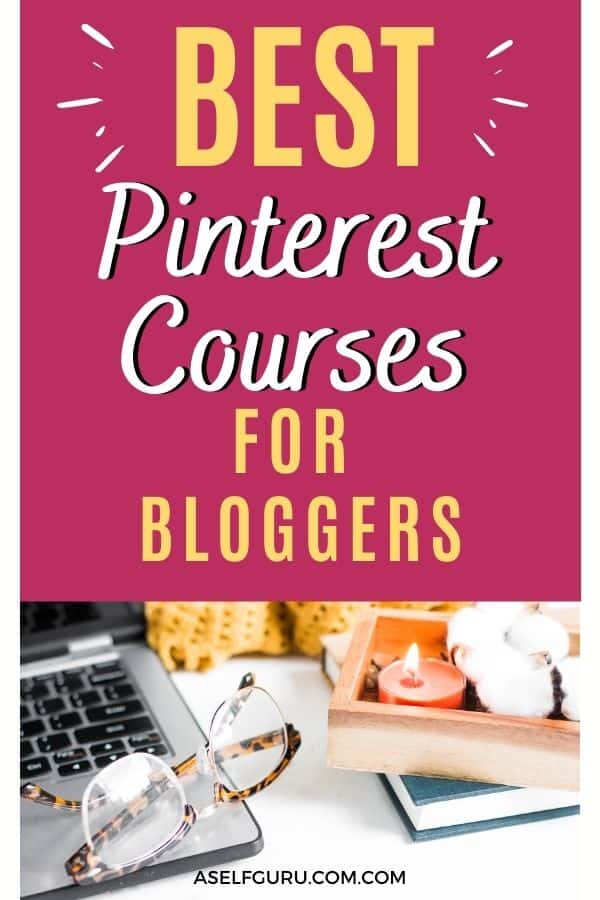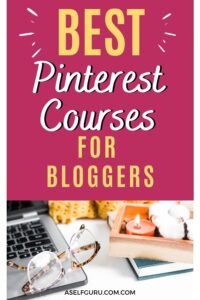 No blog can thrive without data!
MonsterInsights helps you harness that data. It's considered the best Google Analytics (GA) plugin around, allowing you to set up GA in your dashboard within a few clicks. Given that over 12 million people have installed it, its popularity is obvious.
Every time you log in to your WordPress dashboard, MonsterInsights gives you a snapshot of your sessions, page views, bounce rate, and the average time people are staying on your account.
The Pro version is great too and provides more data so check it out here.
Currently used by over a million WordPress websites, UpdraftPlus is the peace-of-mind plugin to help you backup, restore, and migrate your WordPress websites. It's the world's leading plugin for this purpose, and it's easy to start using, too.
I know people that didn't back up their website and they lost several blog posts and hours of work so try UpdraftPlus here.
With over 202 million downloads, there's no doubt that Yoast SEO is the leading plugin when it comes to optimizing your WordPress website to improve your performance in Google and other search engines. Plus, they have a powerful free version!
Once you download the plugin and set it up, Yoast shows up under your post in WordPress. When you click on the SEO panel it shows you the results, problems, and improvements to make.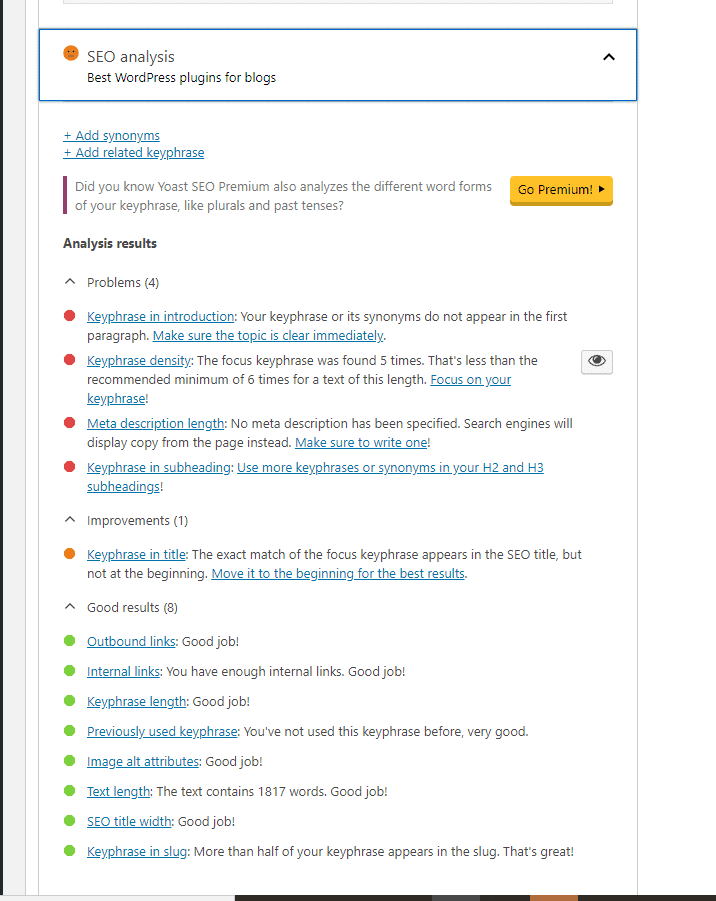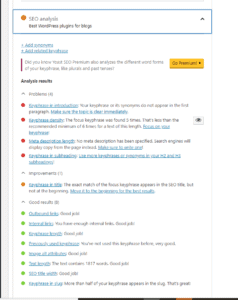 The free version is really all you need but if you want to take SEO to the next level check out the Pro version.
Yoast is one of the best SEO plugins that truly helps with on-page SEO so try it here.
When it comes to running a successful blog, SEO is a top priority. If you don't want to pay for Yoast's premium version (despite the free version being super great, too) Rank Math has a completely free alternative that's also highly rated.
It allows you to set a focused keyword and helps you improve your SEO by giving you hints. Green means your SEO is good and red means you need to correct something. Rank Math is easy to use and a very helpful plugin.
They just released the Pro version and it's incredible.
Check out the awesome SEO resources in this blog post too.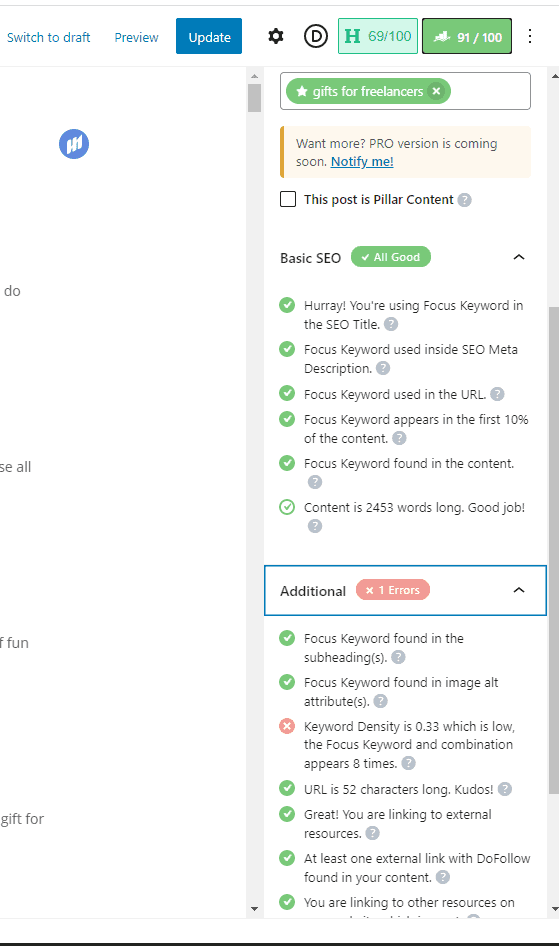 Rank Math is so helpful with SEO and it's easy to use so check it out today.
Pretty Links
No one likes long, ugly links. Pretty Links is a must-have plugin that allows you to instantly create custom links on your website that can link to any internal or external link you desire. You can also create links that auto-redirect.
For instance, you can market the short (pretty) link "yoursite.com/promo" and automatically use it to redirect visitors to your latest contest or giveaway page to boost engagement and avoid visitors being sent to 404 pages due to old promotions.
Pretty Links is an efficient way to organize your affiliate links and you can add your own unique tracking codes to keep track of all your links.
Plus, links like "yoursite.com/pretty-links" are easier to keep up with and look better.
For example, by using this plugin, you can have a nice looking affiliate link for my legal bundle like this:
www.yoursite.com/legalbundle
Speaking of affiliate marketing, do you want to start an affiliate marketing program for your products but want to make sure you avoid any legal issues associated?
My Affiliate Agreement Template is just what you need. Have your affiliates sign this agreement so you avoid legal problems and headaches later.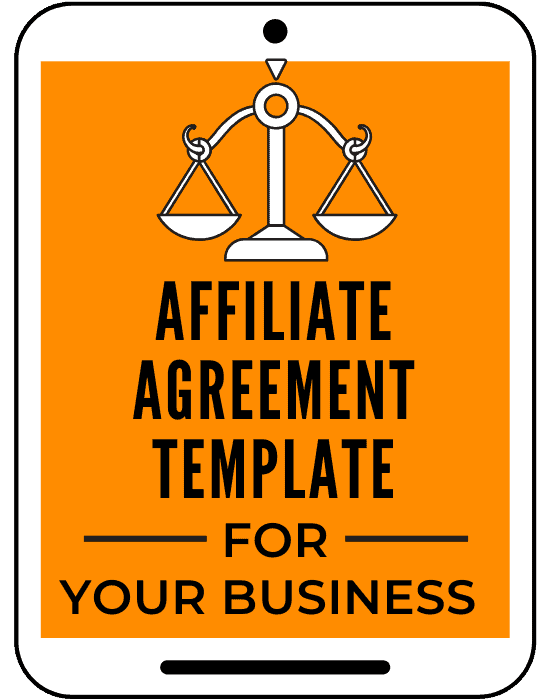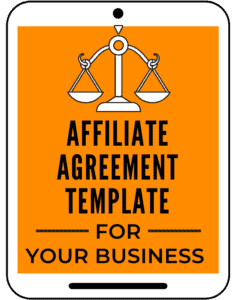 Did you know that I have a generous affiliate program myself that pays you 40% commission on all my products available in my store here?
You can make anywhere from $60 to $200 per sale!
There are 100's of examples of blog posts written by my customers on Pinterest.


When was the last time you didn't click on a push notification?
Push notifications are extremely engaging, and PushEngage will allow you to start sending them to your followers whenever you post a new article or have news to share.
Automatically notifying followers and others when you have new content streamlines your businesses and takes one task off your list.
You can learn more about it PushEngage here.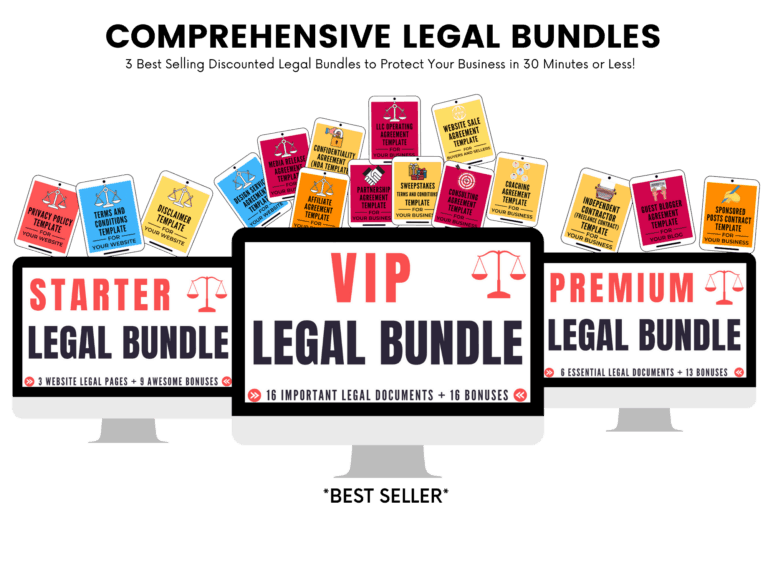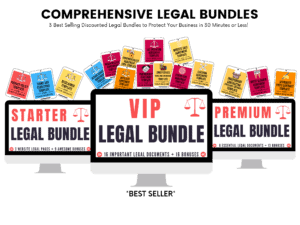 More than two million people use WPForms' drag-and-drop builder for making custom forms for their WordPress website.
With conditional logic and mobile-friendly forms, this powerful plugin will help you collect the data you need. It also works for creating contact forms and other submission forms.
Since you'll be creating forms on your website regularly having a simple plugin that helps you design them is invaluable.
Check WPForms out here.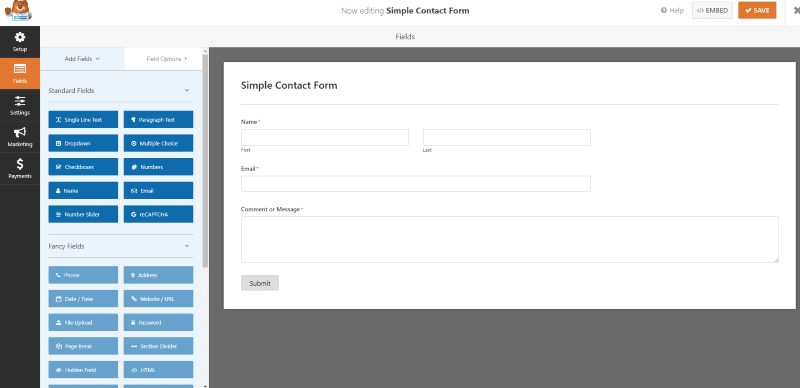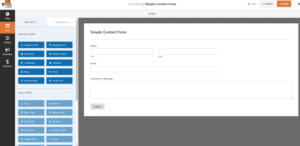 Run a food blog?
WP Tasty is a compilation of plugins built specifically for blogs that cater to foodies and anything food-related. It even comes with a 15-day money-back guarantee, so you can try it with confidence.
The Tasty Pins plugin allows you to hide multiple pin images for people to pin and Tasty Links lets you autolink keywords to maximize your affiliate marketing strategy.
Check out these WP Tasty plugins and others here.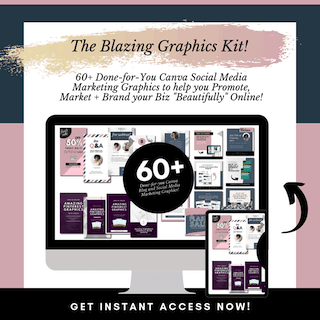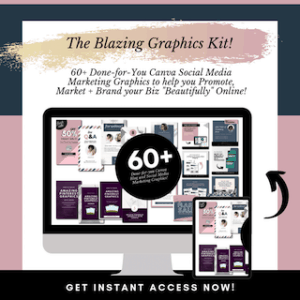 Control how your content is shared by setting a custom image, title, and description for all of the content you publish. No more hideous placeholder images or disjointed texted. It's especially powerful for perfecting how your content gets circulated on Pinterest.
The free version has many great features and for many, that's all they need. But the Pro version gives you more sharing options, you can customize how your shares are shown, ensure that your authorship is always in place, and more.
Social Warfare lets you customize your share buttons and they always look neat and professional. Here's an example below. It's one of the most popular social sharing plugins so download it here.


Convert more visitors into followers with OptinMonster!
This beautiful plugin allows you to easily add custom pop-ups and other opt-in forms to your blog, helping you capture lost leads.
OptinMonster has several pricing options so it's affordable. You can get this awesome lead generating software by downloading the plugin here.
It's the best premium WordPress gallery plugin.
Here are some of the features that make Envira Gallery the most powerful and user-friendly WordPress gallery plugin in the market:
Drag and drop builder
Gallery templates
Albums and tags
Ecommerce store
Responsive mobile-friendly
Social Media integration
Email marketing is considered the most cost-effective form of marketing today, and ConvertKit gives you the tools you need to start doing it in a fun and efficient manner.
ConvertKit is easy to use and allows you to automate your email marketing and funnels. Plus, you can create beautiful forms similar to the one below. Now you can even sell products on ConvertKit.
Get a free trial of ConvertKit here.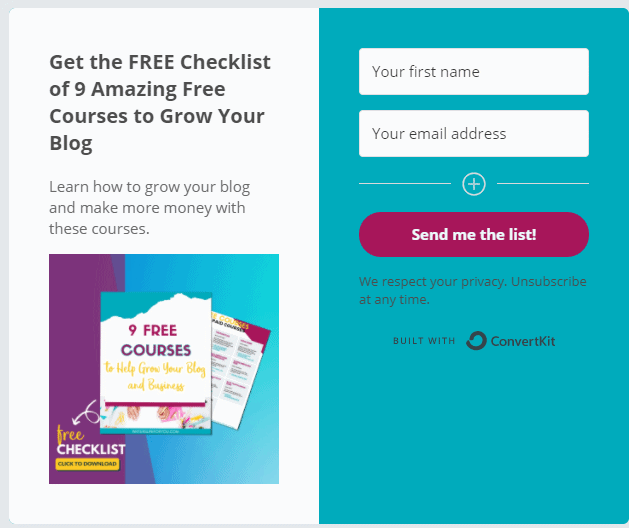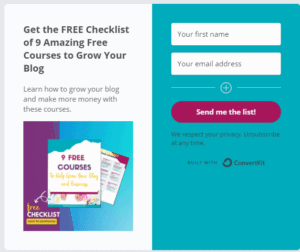 No one likes a slow website!
In fact, it can increase your bounce rate and harm both user experience and SEO. WP Rocket is a caching plugin to help every page load in an instant, improving UX, SEO, and the general performance of your website.
WP Rocket helps enhance the user experience so check it out here.

Looking to add customer service, advice, or a help desk to your website?
LiveChat is the plugin to use.
Whether you run a fashion blog where you want to offer styling help or a cooking blog where you want people to get quick answers to questions, LiveChat is the WordPress-enabled software that performs.
To help people answer their questions fast and improve customer service, try LiveChat here.
Also, their chat bot feature here makes automating customer service a breeze!
No more breaking your theme files by trying to edit them blindly and directly. CSS Hero will help you make live updates to your WordPress website to enable the ultimate in custom design, all while reducing the trial-and-error process.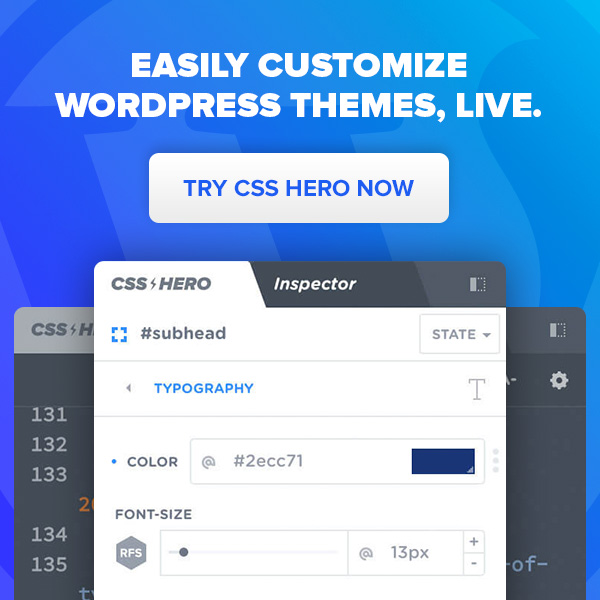 See how CSS Hero can help you customize your WordPress theme – Try CSS Hero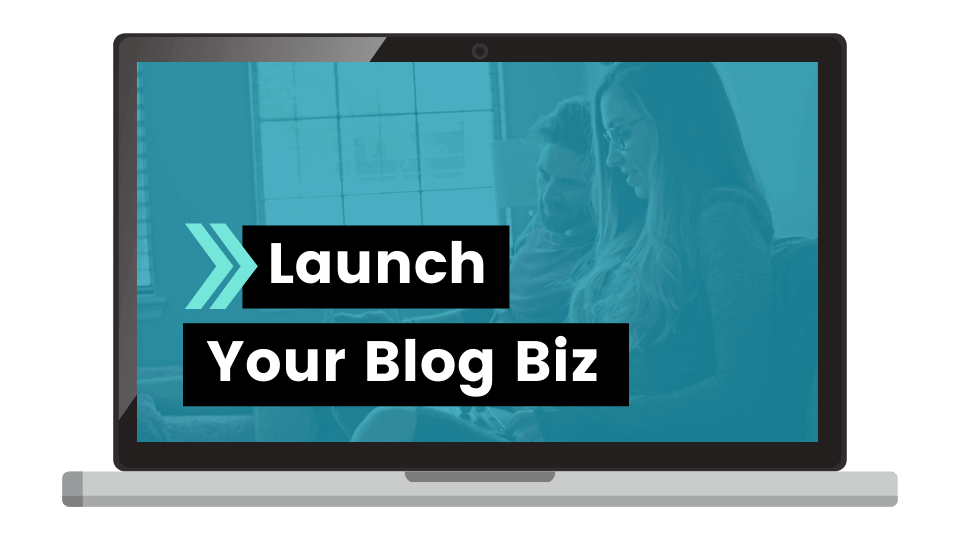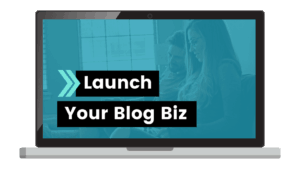 Akismet
This plugin is a default installation on fresh WordPress websites, and there's no wonder why. If you allow comments on your blog, it's a must-have.
While it comes on every WordPress website, you need an API key to activate it. You can get a plan for around $5 a month and it's worth it.
This simple and free solution helps stop comment spam in its tracks, which is still incredibly prevalent. That's why Akismet makes this list of the best WordPress plugins for blogs.
It also allows you to block comments that contain links, certain words, or other factors, making it one of the most advanced anti-spam plugins on the market to this day. It simply can't be beaten!
Here's an example of Akismet in action below. Learn more about how Akismet blocks spam so you can avoid the negative effects of it.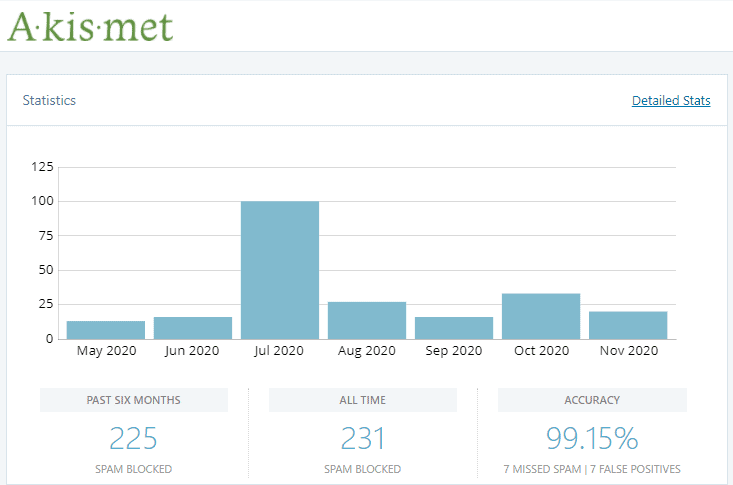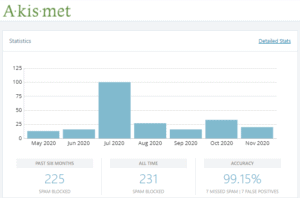 Blogs these days are often known for running fun contests and giveaways, but how can you possibly do it without the right software on your side?
RafflePress takes the complexity out of running competitions by running them for you.
Find out how RafflePress can take the stress out of giveaways and contests here.
Related Blog Post:
If you are running giveaways or contests then learn how to make them legal with this template here.
Going back to website performance, images are sure to eat up your storage space and slow down your website. ShortPixel is here to solve the problem!
An image-rich blog is a beautiful one, but ShortPixel will make sure that your images load fast and don't eat up bandwidth by compressing and optimizing them with a custom API.
I've been using ShortPixel image optimization plugin for WordPress and it made my website load faster.
Sign up using this link and get access to 100 free credits each month + another 100 one-time credits, because of this invite.
Download ShortPixel now to make your website faster without compromising aesthetics.
Yet again, a blog can never have too much help when it comes to converting visitors.
Hello Bar is a gorgeous plugin that helps you do just that with lead generation and marketing training alongside pop-ups and other helpful opt-in widgets that you can place throughout your site.
You can see an example of the Hello Bar on Hello Bar's website below.
This notification bar is the perfect way to announce a sale or announce anything that you want your audience to know about right away.
Download and try Hello Bar to get more conversions and make more money.

This plugin will revolutionize your website!
If you're not already using a visual builder to design your WordPress pages, you need Elementor.
It's by far the most popular WordPress page builder as well as the most powerful and most intuitive. You can start with a free or premium theme, or jump right in, starting from scratch with the drag-and-drop elements.
Plenty of add-ons exist that add, even more, features, from eye-catching countdowns to advanced tooltips, allowing you to achieve a truly custom-looking website with ease and no coding or development experience required.
Join over 5,000,000 business owners using Elementor today.


Final Thoughts – Best WordPress Plugins for Blogs
Did this post help you find the best WordPress plugins for blogs? I hope so!
I know when I started blogging, I struggled with finding the right plugins that wouldn't slow down my website but would help with different things I needed for my blog.
That's why I put together this post to help you choose the best paid and free WordPress plugins for your WordPress site.
Plugins are the easiest way to customize your website if you use WordPress. The best WordPress plugins for blogs make using WordPress easier and help you create a beautiful website that functions well.
NOW THAT YOU'VE SEEN SOME OF THE MOST POPULAR WORDPRESS PLUGINS, DO YOU HAVE ANY FAVORITE PLUGINS YOU USE ALL THE TIME? LET ME KNOW IN THE COMMENTS BELOW.
Related Blog Posts to Best WordPress Plugins for Blogs
In addition to WordPress plugins, you'll also benefit from reading how to make money blogging.
Find out how I started my blog in 7 days while working full-time as a lawyer and how I made my first $20,000 a month in this post.
Here are some more blog posts to help you: