Do you want to start a blog so you can make money from home? If you ask any blogger how long it takes to make money blogging, you'll get varying replies.
But everyone will say not to expect to be raking in the money overnight. Blogging is a marathon and not a sprint, so you must create a plan for long-term success.
But with determination and hard work, you can turn blogging into a full-time income and live the life you've always dreamed of.
Just like you, that was my dream, and I was able to take my blog from 0 to $60,000 a month in less than 2 years of blogging (while working full-time as a lawyer)
However, if you want to learn how to blog and make money quicker, you need to invest in some high-quality blogging courses to get you to the next level.
Don't waste your time surfing the Internet for free information because that will only delay your progress and cause frustration and stress.
There are so many different paid and free blogging courses out there.
Below are the best blogging courses, and these are the ones I used to become a six-figure blogger all while working full-time.
But before I fill you in on some of the best blogging courses, here are some of the questions I get about blogging and making money all the time during my coaching sessions from bloggers just like you.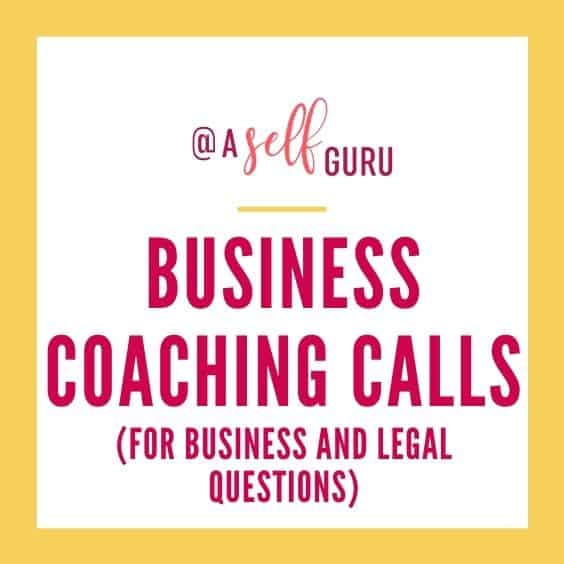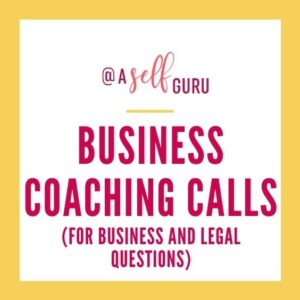 While we're on the topic of making money, one way to make money blogging is by writing sponsored posts.
If you're looking to offer sponsored posts on your blog, you need my Sponsored Posts Contract Template to build a lasting relationship and protect you legally and financially.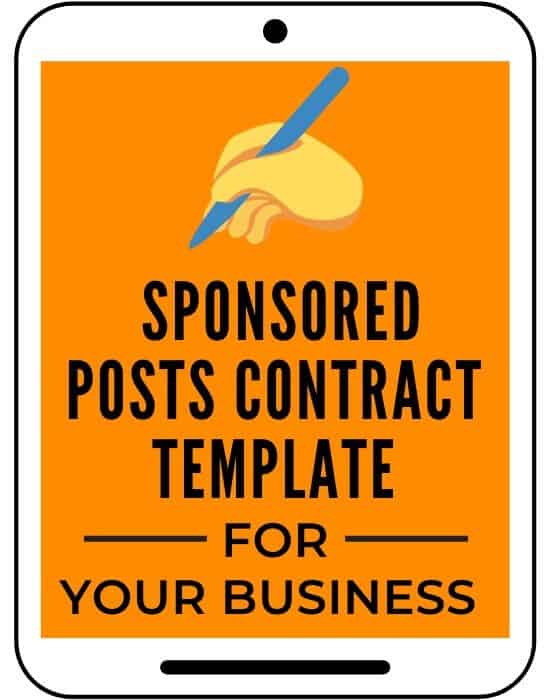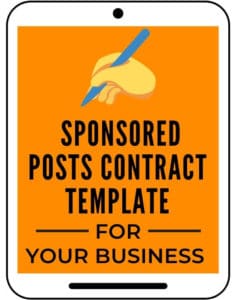 Check out this blog post to see how this blogger makes $10,000 a month with sponsored posts.
Why Can't I Learn Blogging for Free?
Well, the short answer is you can learn how to blog for free. There is plenty of free information on the Internet, and you can piece it all together to figure out how to blog.
But it will take you a long time to piece it all together, and even then, without a proven road map that works, you may still not be successful. And do you realistically have the time to sort through all the information on blogging floating around on the web?
You probably don't. Time is money.
Investing in a course with proven results allowed me to start my blog in 7 days while working full-time.
It's time for some tough love here. If you want to start your blog off the right way and make money faster, you really need to treat it like a business and invest in it. This is the mindset of successful bloggers and business owners everywhere, and it really is true.
Buying a great blogging course prevents you from wasting time on things that don't work and helps you strengthen the blogging skills you are weak in.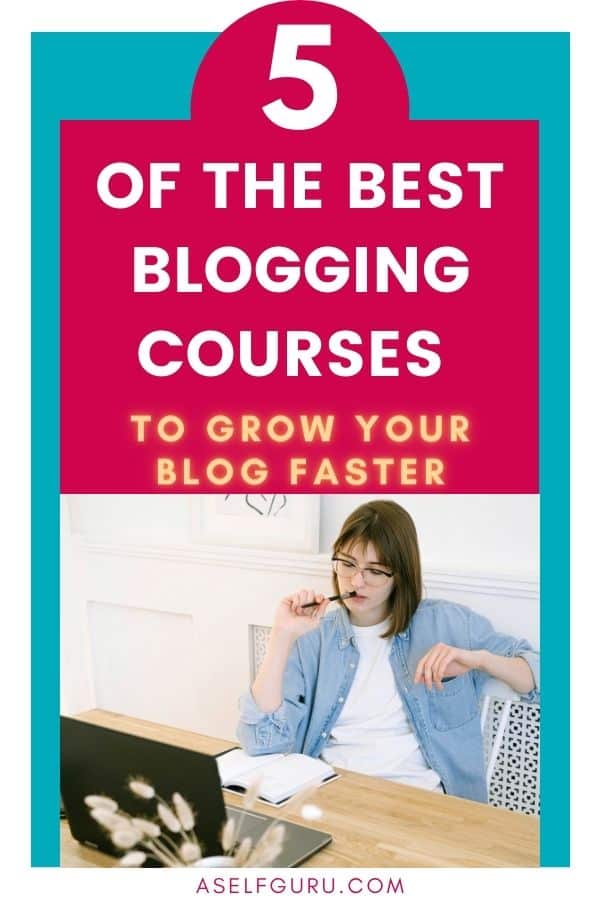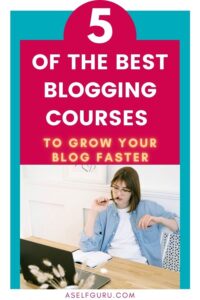 What Qualifications Do You Need to Be a Blogger?
You'll be happy to know that you don't need any specific qualifications to become a blogger. Since blogging is unlike any other career, anyone can blog.
You just need to be open to learning new things and love to write about the profitable niche you choose. And if you're wondering, it is possible to build niche authority as a new entrepreneur and blogger.
Make sure you read my article linked above to learn more.
You also need a dash of creativity and to be a hard worker, and most importantly, have the drive to succeed.
Here are some of the other skills that are helpful to know or learn as a blogger:
Content and copywriting
Technical support (or know someone who does)
Graphic design
Marketing
Networking
Knowledge of how to use social media
As a blogger, you wear many hats because you start as a solopreneur, so be prepared for that.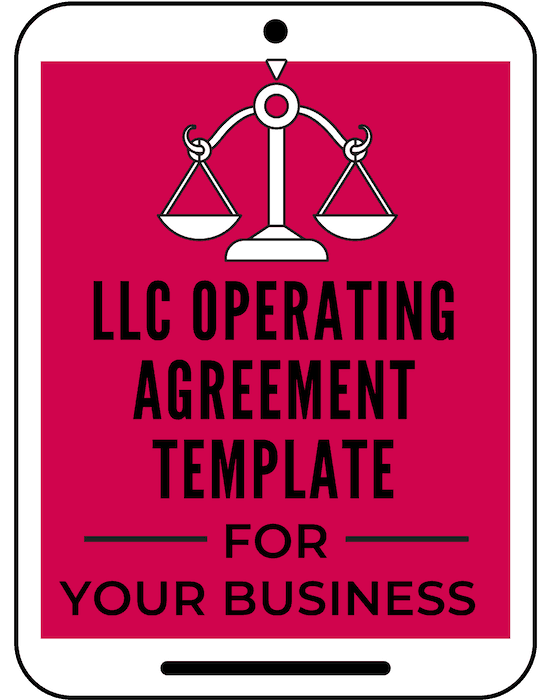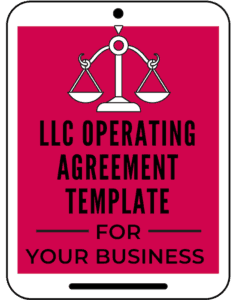 Even as a solopreneur you may want to look at legitimizing your business with an LLC Operating Agreement Template.
Read my blog post about creating an LLC for Bloggers to learn more. This post answers all the legal questions about forming an LLC that I get as a lawyer.
Is Blogging Still Profitable in 2020?
This question is one I hear all the time. Yes, you can definitely make money blogging, and I'm living proof!
You can read my blog posts on Debbie Gartner's SEO tips for making $20,000 a month and one of my blog income reports to learn more.
This is how I made $20,000 a month blogging in my first year.
But don't just listen to me; here are some interesting statistics on bloggers who make money with affiliate marketing:
36% of affiliate marketers make less than $20,000 a year
35% of affiliate marketers make over $20,000 a year
2% of all affiliate marketers earn more than $150,000
The same article also shows that many bloggers make six-figures with their business too. And that's only one way to make money blogging. If you learn the right way, the sky is the limit on your income potential, but just remember it takes time.
Before you start your blog, you want to make sure you have the three critical legal pages you need to blog legally.
Check out my podcast episode on this topic on Chelsea Clarke's HerPaperRoute Podcast.
Learn more about making sure your blog is GDPR compliant, which is a major legal factor for bloggers.   You'll also learn why you need a privacy policy, terms and conditions, and disclaimer pages on your website at the bare minimum.
Related Posts:
Blogging Courses for Beginners
As beginner bloggers, we often don't know what we don't know so a blogging course that guides you step by step ensures that you don't miss any important parts of starting a blog that makes money.
Each of the blogging courses on this list helps you create a strong foundation that you can build on to create a successful blog that helps you leave your 9-5 sooner.
Now let's dive into that list of the best blogging courses for beginners.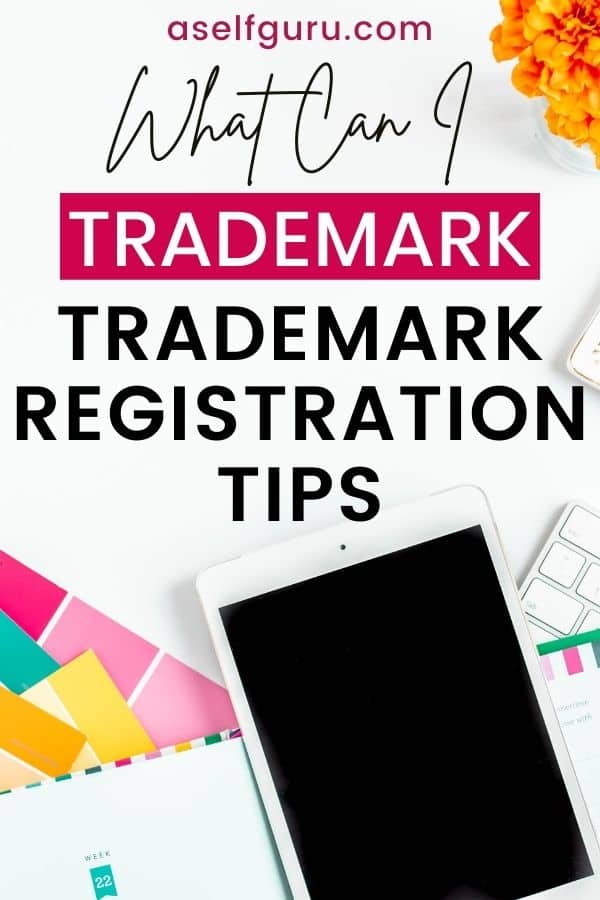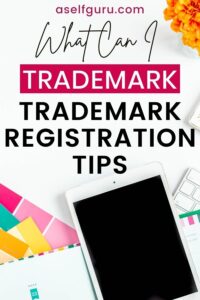 This course is the one I took to launch my blog in a week while I working full-time as a lawyer. It's the perfect online course that teaches you how to launch your blog and go from earning nothing to $1,000 a month.
Launch Your Blog Biz teaches all about affiliate marketing and the best affiliate programs to join. It even teaches you about guest posting, ads, and other ways to monetize your blog. You can read my honest review of Launch Your Blog Biz to learn more.
You'll learn how to:
Start a WordPress blog with a beautiful design.
Write content that people want to read.
Drive free traffic to your blog
Convert that traffic into money
And much more!
Pros of Launch Your Blog Biz
This course is very comprehensive and covers all the important aspects of blogging. Alex and Lauren, the creators of this course, have made it easy to navigate and follow, as well.
You even get templates for email marketing, and this course teaches you how to create a successful email marketing strategy. And best of all, you get lifetime access, including all the updates and access to a private community where you can get all your questions answered.
Alex and Lauren explain how their first blog failed because they made every mistake possible in blogging. But now they're using the lessons they learned to keep you from making the same mistakes.
Cons of Launch Your Blog Biz
Lauren and Alex provide a list of the necessary plugins you need to install WordPress and start blogging, but there wasn't any additional training on how to use the plugins.
They also recommended some great themes and how to use each one, so I initially went with Divi by Elegant Themes. I think that another Elegant theme, Extra, was actually better suited for blogs and there was no training on it. You can learn more about these two themes here.
Keep in mind that since I took this course, it has been updated so you will see some new things!
But now I upgraded to a more professional StudioPress theme, and they are home to the popular Genesis Framework, which is much better and faster than Divi.
Launch Your Blog Biz doesn't quite show you the full picture. Blogging is a process that contains many parts, and this course didn't quite show everything you need to know.
That's why I took the Pro blogger bundle that includes this Launch Your Blog Biz course, Pinterest Traffic Avalanche, and Six-Figure Blogger.
It's a perfect bundle of all the courses to teach you the complete ABC of blogging and help you make six-figures quickly.
Check out my detailed review of all these courses and how they helped me make $20,000 in my first year. 
Cate Rosales created the wildly popular Becoming a Blogger course that has helped many new marketers start making money from their blogs in six months.
She also has another great course to teach you how to make money from affiliate marketing with her other course, Affiliate Marketing Simplified.
Are you a blogger with a little experience selling your own products? Check out my Affiliate Agreement Template. If you want to start an affiliate program for your products, then you need this template.
I teach you how to use this template in this blog post and why you need it.
You'll learn how to set up a profitable blog the right way and how to grow the traffic to your blog quickly. Cate even teaches you how to make your first $1,000 blogging. She was making $1,000 a month consistently after six months, so she's sharing her best blogging tips and tricks.
In Becoming a Blogger, you'll learn how to:
Set up your blog correctly
Get cash and free products from sponsored posts
How to write engaging content that attracts readers
How SEO optimizes your blog posts for search engines
The top 10 systems you need to make money online
And so much more!
Pros of Becoming a Blogger
Becoming a Blogger is another comprehensive course that covers all the major aspects of blogging. On top of learning how to optimize your social media channels and use email marketing, you'll get 50+ Facebook groups you can join. These groups can help you promote your blog. One of those groups is my Facebook group that you can join here!
Also included is a list of 50+ sponsored networks every new blogger should join.
The course is priced well at under $150, and that's inexpensive considering everything this course covers. You'll be kicking yourself a year down the road for not starting sooner.
Speaking of sponsored networks, when you're ready to start working with brands and creating sponsored content, you'll want to check out my sponsored posts contract template. Now you can build lasting relationships with brands and protect your financial and legal interests in the process.
Cons of Becoming a Blogger
The only real downside is that this course does not focus on tech or provide training on WordPress.  However, she does provide helpful resources for the aspects that the course doesn't cover.
But if you want a course that focuses on finding your audience, growing your blog, and learning how to make money from it, this may be the best blogging course for you.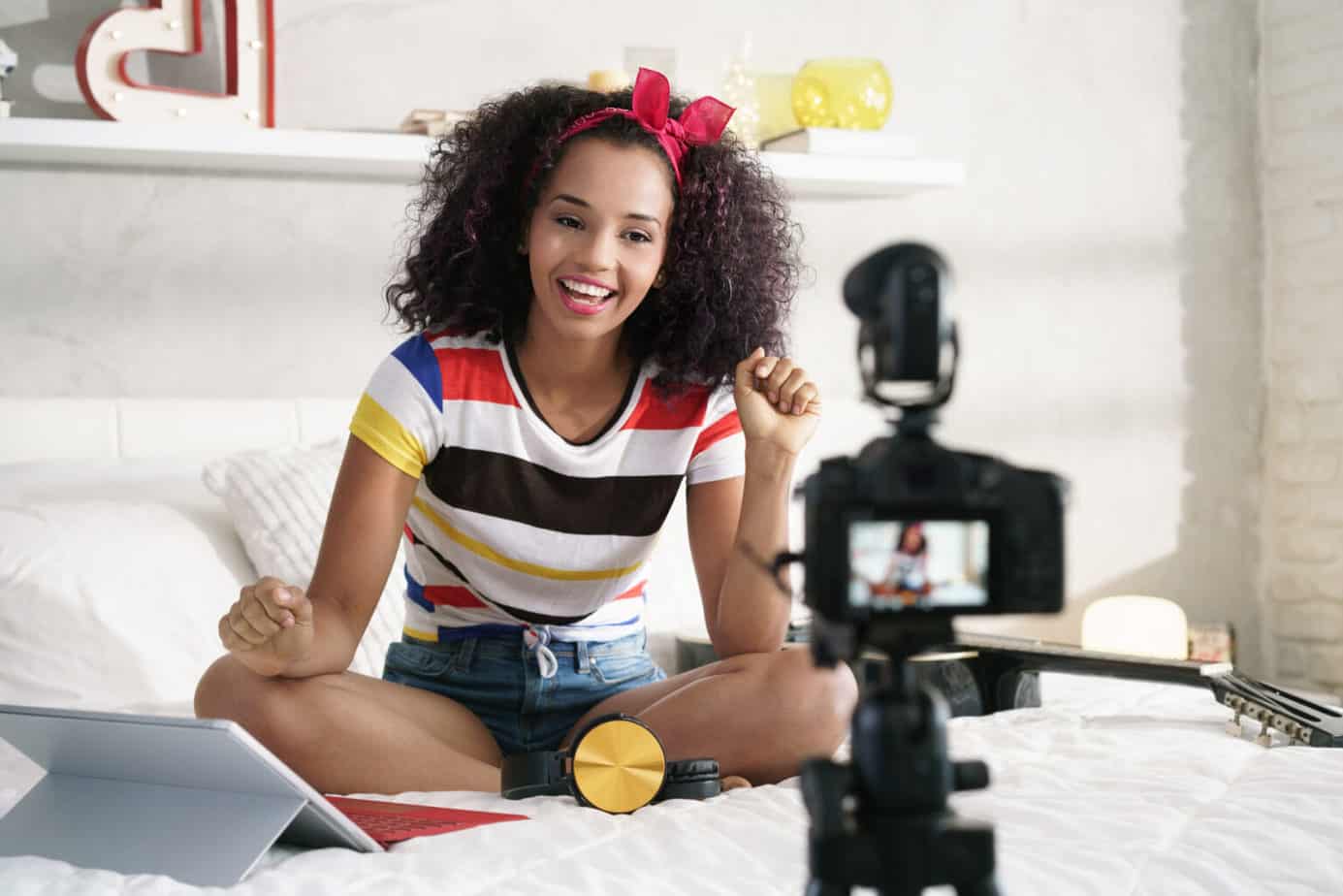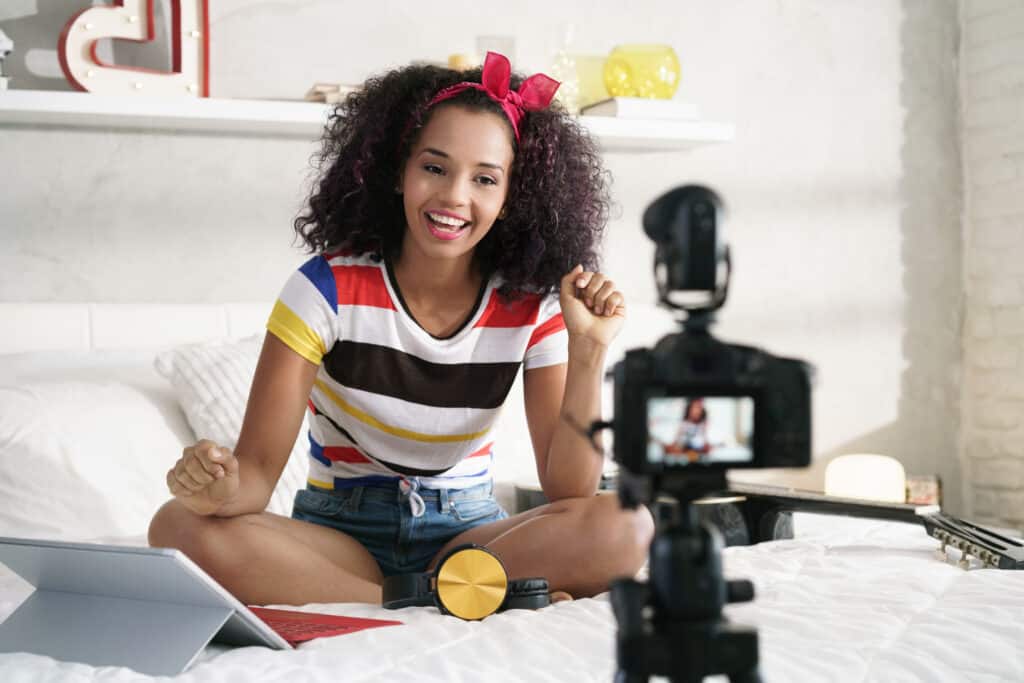 Chelsea Clarke is another six-figure blogger who makes money by flipping blogs, selling courses, and more.
This course is a bundle of six of her most popular blogging courses + 2 eBooks, including:
Affiliate Marketing Strategy
Check out her store here to see the complete list of blogging courses.
Email marketing and list building are two of her specialties, and these are two essential parts of blogging. Social platforms may go away, but you'll always have your email list. This bundle covers just about everything you need to know about blogging.
You'll learn WordPress, email marketing, how to market with Pinterest, SEO, and how to make money blogging.
You can read about my review of Wicked at WordPress for more information on that course.
Pros of Be Your Own Blog Boss
This bundle covers all the important aspects of blogging and so much more. Chelsea even touches on branding. This is the perfect course for new bloggers who want to start outright.
Cons of Be Your Own Blog Boss
At the same time, it may be overwhelming if you don't approach these courses strategically. It's a lot of information, but you can create a plan to tackle these online courses and start the money-making blog you've always dreamed of.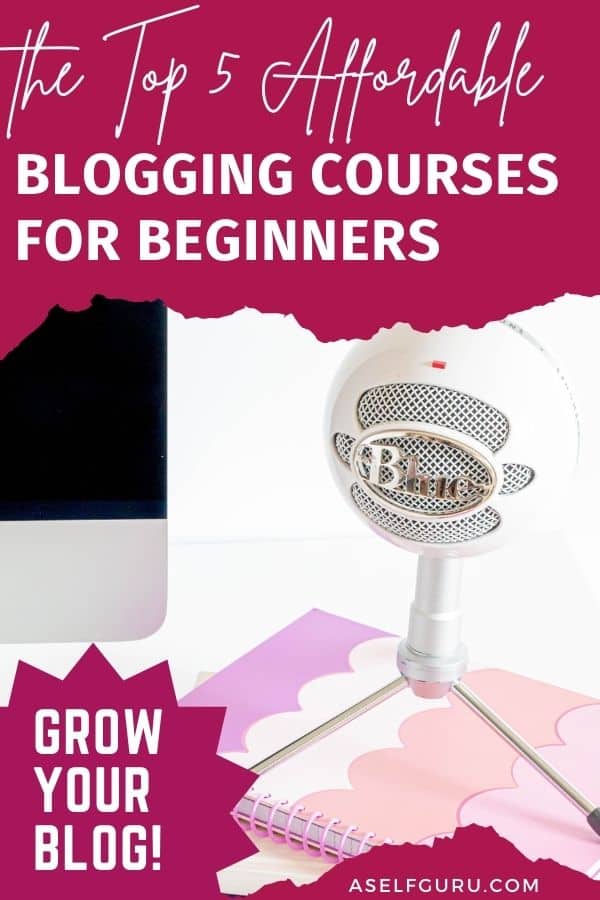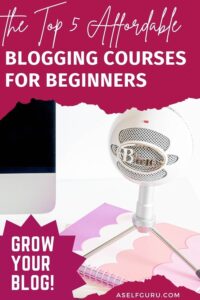 Brittany and Kelan Kline are bloggers behind The Savvy Couple-a lifestyle and personal finance blog. They created the course Bloggers' Secrets to help frustrated beginning bloggers focus on where to start with their blog and what actually works.
Maybe you've taken a few courses and are still lost. If you're frustrated with your lack of progress and inability to grow your blog, well, this might be the perfect course for you.
In it, you'll learn:
How to stay motivated and focused on succeeding
How to get free organic traffic
Convert that traffic into income
How to create a monetization strategy
The way to build an email list
And much more like how to avoid mistakes other bloggers make and the key to a profitable blog.
Pros of Bloggers' Secrets
The course has a ton of information for beginners and intermediate bloggers. You also get some great bonuses, such as a private Facebook community, lifetime course updates, and time management hacks. Also, you get the scoop on top-secret blogger's secrets, gathered from other six and seven-figure bloggers.
Cons of Bloggers' Secrets
This course isn't for you if you haven't started a blog yet. If you haven't purchased a domain or web hosting and need help with that, this course may not be for you. It's not for hobby bloggers or people that may have started a blog but have not really published posts or customized it.
If you're looking for the right hosting for your new blog, you have several good options like Bluehost, SiteGround, Big Scoots, and Hostgator.
Like these other courses, you'll only get results if you take action and implement what you learn!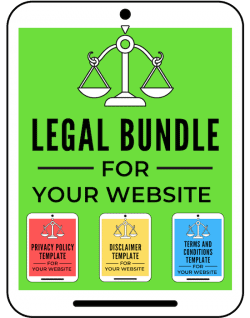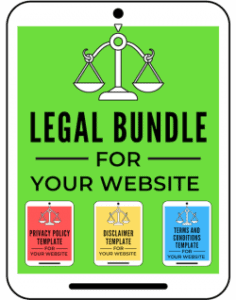 Many people focus on the money-making aspects of blogging, but one critical aspect of growing your blogging is to make sure you have these three important pages on your blog.
See what Alena had to say about my best selling Legal Bundle.
Check out more testimonials of my legal templates here.
And 100's of 5 star reviews on Facebook here.
Suzi and John Whitford over at Start a Mom Blog have some amazing courses for bloggers, and Blog by Number is one of the best blogging courses for beginners. She's helped more than 57,147 other moms start blogs, so this class clearly has a proven track record. You can become one of the new bloggers they've also helped.
If you're a busy mom (or any other busy person) and have dreamed of starting a blog, this course is for you.
The course includes 65+ tutorial videos that guide you step by step through the process of starting a successful blog. You'll also get the Blog by Number eBook and 20 free beautiful stock photos.
Suzi teaches you:
How to edit photos for free
How to start your blog with good hosting that costs less than $5 a day
The secrets to growing an email list without expensive software
How to set up your blog the fast way
How to sell printables on your blog to make even more money
Other ways to make money blogging, like offering services
And much more. This course is considered the perfect example of a blogging 101 course for new bloggers with no experience.
Pros of Blog by Number
Suzi also includes motivational videos throughout the course to give you a boost when things get rough. She's thought of everything including course cheat sheets to help you navigate the course and best of all, fill in the blank blog posts to make creating your first content easy.
And if that's not enough, you get 8,209 blog post ideas already vetted to be popular. Plus, Blog by Number is priced affordably under $100.
Cons of Blog by Number
The course is geared specifically to moms who want to start a blog, so that's the primary focus. But anyone can take this course and get the same value from it and then apply it to their own life.
It's hard to find any real cons of this course.
Are you worried that you may not be blogging legally? Get peace of mind with my blog legal audit today.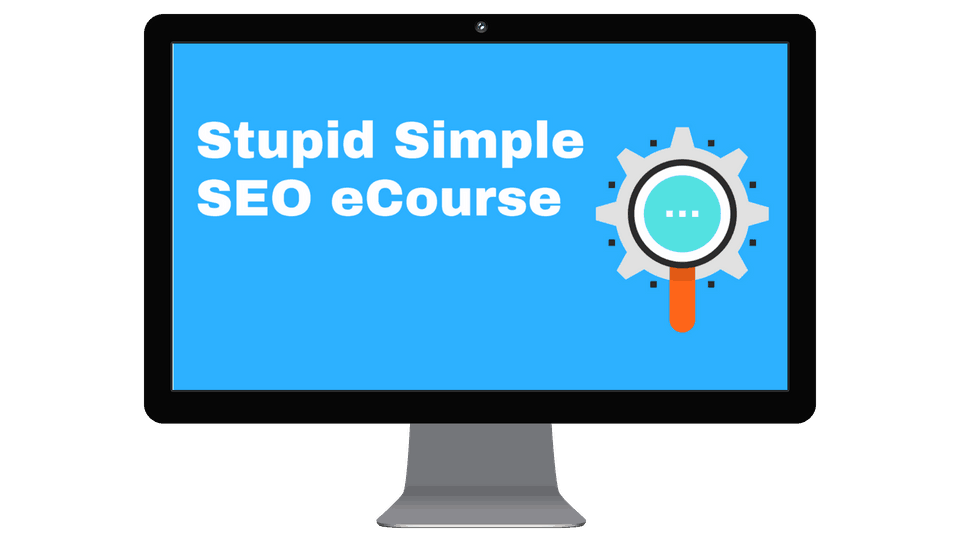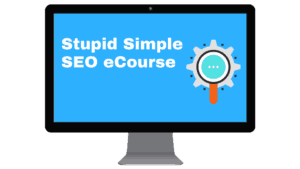 Conclusion- Blogging Courses for Beginners
These are five of the hottest blogging courses out there that have helped thousands and thousands of brand-new bloggers start a blog and make money including me!
They were designed to guide you step by step from how to start a blog to making money as soon as possible. It's worth the investment to set up your blog the right way so that you don't need to fix common blogger mistakes later as I did.
Any one of these courses offers the help you need to start blogging and making money faster than searching for free information on the internet so check them out today. A year from now, you'll thank yourself.
HAVE YOU STARTED YOUR BLOG YET? TELL ME SOME OF THE ISSUES YOU'RE STRUGGLING WITH AS A NEW BLOGGER IN THE COMMENTS BELOW.
RELATED POSTS TO Best BLOGGING COURSES
Aside from starting your blog, you'll need to learn how to drive traffic to your website.
Check out my best recommendations in this blog post.
You may also be wondering what other legal documents or contracts do I need to run my blog legally?
Visit this page on my site for all kinds of legal tips for business owners and bloggers.
Here are the most popular blog posts to help you! Check them out below: