Do you want to start a blog so you can make money from home? If you ask any blogger how long it takes to make money blogging, you'll get varying replies.
But everyone will say not to expect to be raking in the money overnight. Blogging is a marathon and not a sprint, so you must create a plan for long-term success.
But with determination and hard work, you can turn blogging into a full-time income and live the life you've always dreamed of.
Just like you, that was my dream, and I was able to take my blog from 0 to $60,000 a month in less than 2 years of blogging (while working full-time as a lawyer)
However, if you want to learn how to blog and make money quicker, you need to invest in some high-quality blogging courses to get you to the next level. But often finding the right course is not easy.
Don't waste your time surfing the Internet for free information because that will only delay your progress and cause frustration and stress.
There are so many different paid and free blogging courses out there.
Below are the best blogging courses, and these are the ones I used to become a six-figure blogger all while working full-time.
But before I fill you in on some of the best blogging courses, here are some of the questions I get about blogging and making money all the time during my coaching sessions from bloggers just like you.
By the way, if you need personalized help with your blog, then don't hesitate to schedule a consult with me here.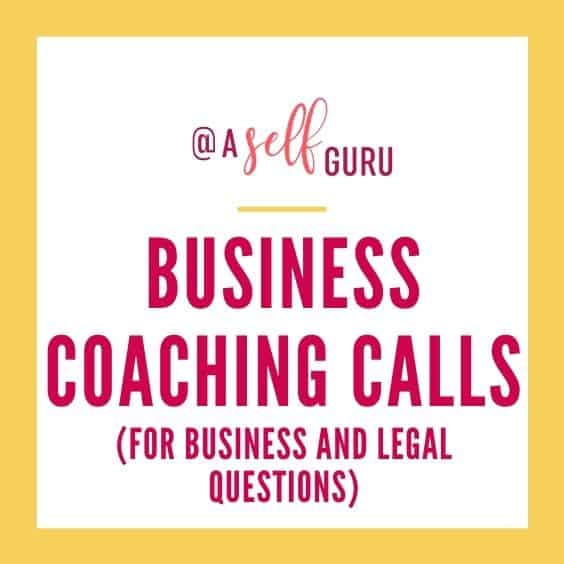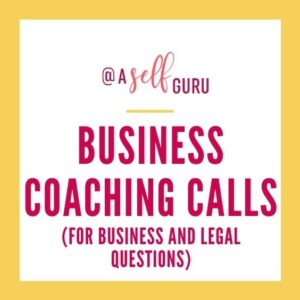 While we're on the topic of making money, one way to make money blogging is by writing sponsored posts.
If you're looking to offer sponsored posts on your blog, you need my Sponsored Posts Contract Template to build a lasting relationship and protect you legally and financially.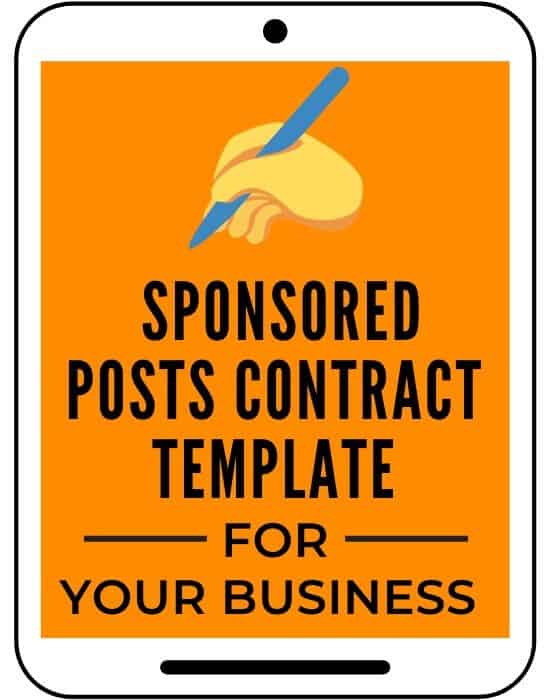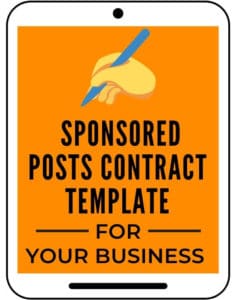 Check out this blog post to see how this blogger makes $10,000 a month with sponsored posts.
Why Can't I Learn Blogging for Free? (Free Courses are Not Enough)
Well, the short answer is you can learn how to blog for free. There is plenty of free information on the Internet, and you can piece it all together to figure out how to blog.
But it will take you a long time to piece it all together, and even then, without a proven road map that works, you may still not be successful. And do you realistically have the time to sort through all the information on blogging floating around on the web?
You probably don't. Time is money.
Investing in a course with proven results allowed me to start my blog in 7 days while working full-time.
It's time for some tough love here. If you want to start your blog off the right way and make money faster, you really need to treat it like a business and invest in it. This is the mindset of successful bloggers and business owners everywhere, and it really is true.
Buying a great blogging course is the best way to be a successful blogger. It prevents you from wasting time on things that don't work and helps you strengthen the blogging skills you are weak in.
This is how I was able to make $78,000 a month from my blog.
Watch the video below to learn my tips and tricks (and subscribe to my YouTube channel too)
What Qualifications Do You Need to Be a Blogger?
You'll be happy to know that you don't need any specific qualifications to become a blogger or run your online business. Since blogging is unlike any other career, anyone can take an online blogging course and start their blogging journey.
You just need to be open to learning new things and love to write about the profitable niche you choose. And if you're wondering, it is possible to build niche authority as a new entrepreneur and blogger.
Make sure you read my article linked above to learn more.
You also need a dash of creativity and to be a hard worker, and most importantly, have the drive to succeed.
Here are some of the other skills that are helpful to know or learn as a blogger:
As a blogger, you wear many hats because you start as a solopreneur, so be prepared for that.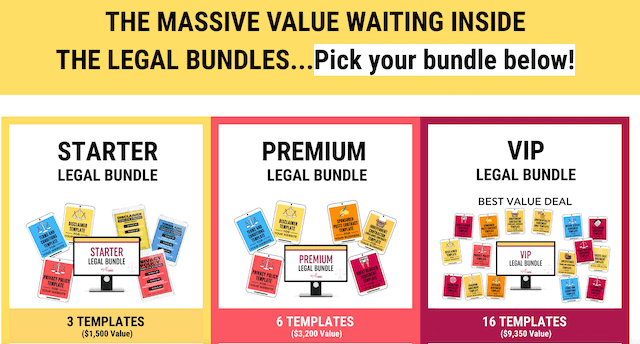 Digital Marketing Tools Bloggers Need
Copy.AI is a powerful tool for bloggers and small businesses that helps you quickly and easily create high-quality content for your website, blog, email campaigns, or other marketing channels.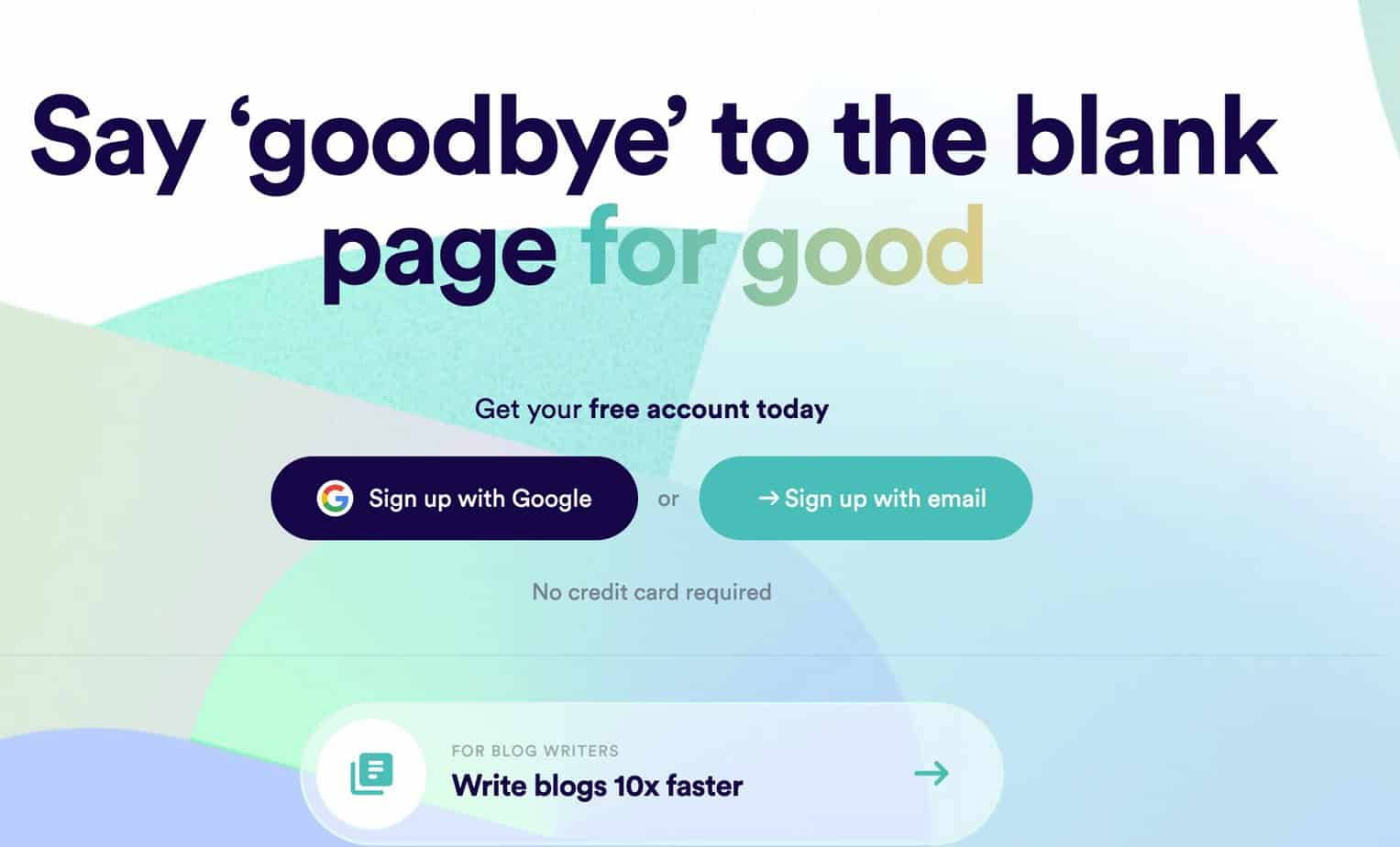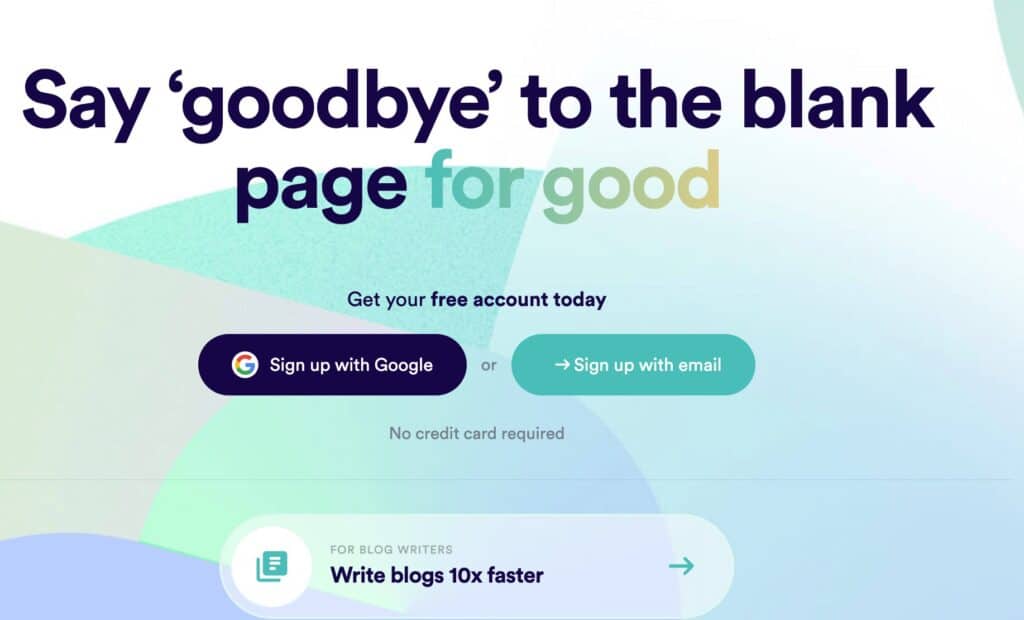 The best thing is that it uses artificially intelligent algorithms to generate copy that reads like it was written by a skilled copywriter.
Copy.AI also provides helpful feedback so you can refine and improve your content as you go. It's an incredible writing assistant for content writers.
With Copy.AI, you can quickly and easily create content that is tailored to your audience, increases engagement, and drives results.
Whether you're a small business or a large enterprise, Copy.AI will help you generate better copy faster than ever before with its ease of use.
JASPER.AI – POWERFUL AI WRITTEN COPY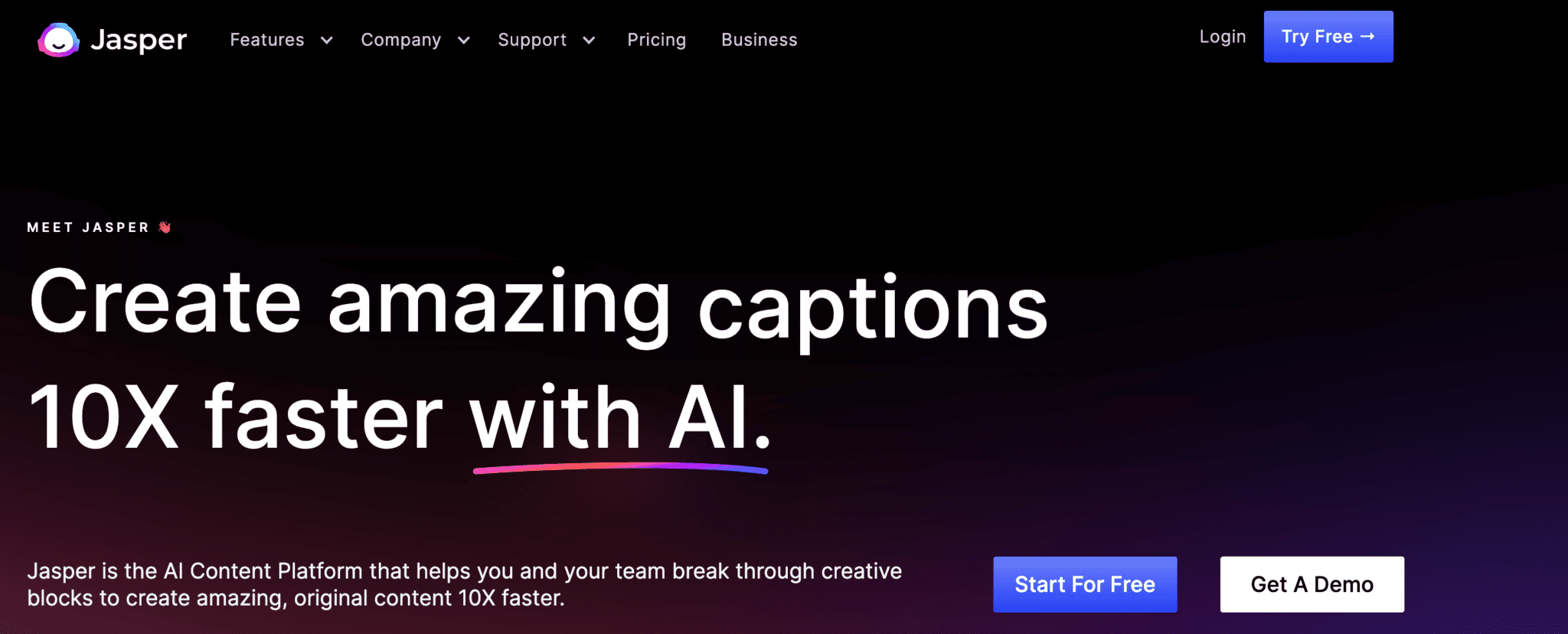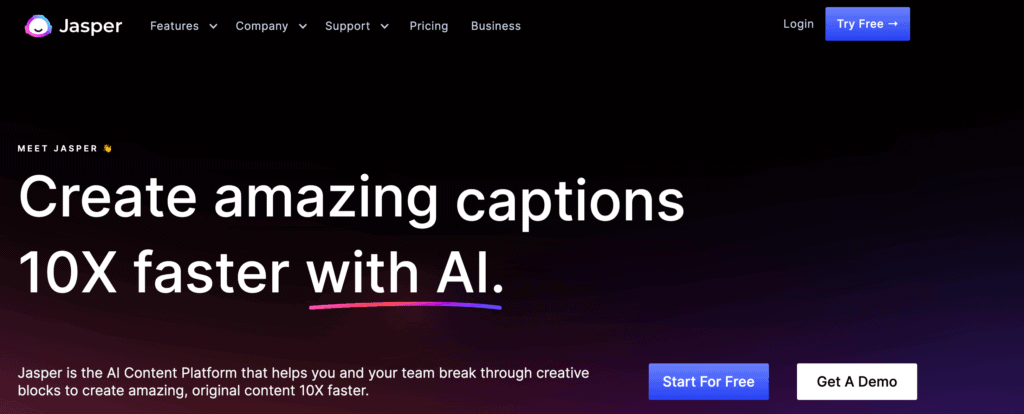 Honestly, this is the best copywriting software available.
Literally, thousands of bloggers, copywriters, YouTubers, and freelancers have benefited from Jasper Writing.
Articles can be written more quickly with the help of this AI writing program. With AI writers, this is one of the best copywriting tools out there. It works particularly well at producing writing that sounds like another copywriter penned it.
When compared to other AI-generated material, Jasper's is seamless, timely, and convincing across 20 languages.
Simple to use, Jasper offers 52 unique designs for product descriptions, customer endorsements, advertising copy, social media postings, and even extended blog articles.
This is my favorite blogging tool with many extra features that will blow your mind. It gives me new ideas for everything without putting in the hard work or wasting time.
You have to try it for free if you haven't already by simply creating a free account.
Many business owners don't want to reveal their secret tips or tools but not me!
When I find something that truly helps my business in a big way, I share it with you openly!
THIS TOOL can write Facebook ads, Google ads, copywriting frameworks, emails, landing page copy, and really make the copywriting process so easy. It has SO many advanced features to create smart copy in seconds saving you a lot of time.
• Save time by enabling AI to write high-converting copy (ad copy, sales pages, marketing materials, copywriting templates, and more)
• Get a wide variety of marketing content with just one click
• Stop wasting your time on tedious and overwhelming tasks
• Increase ROI on your ad campaigns
• Write more content in hours than you would in months
You won't have to mess around writing copy anymore, because you can do it with this tool instead.
Click here to start your free trial!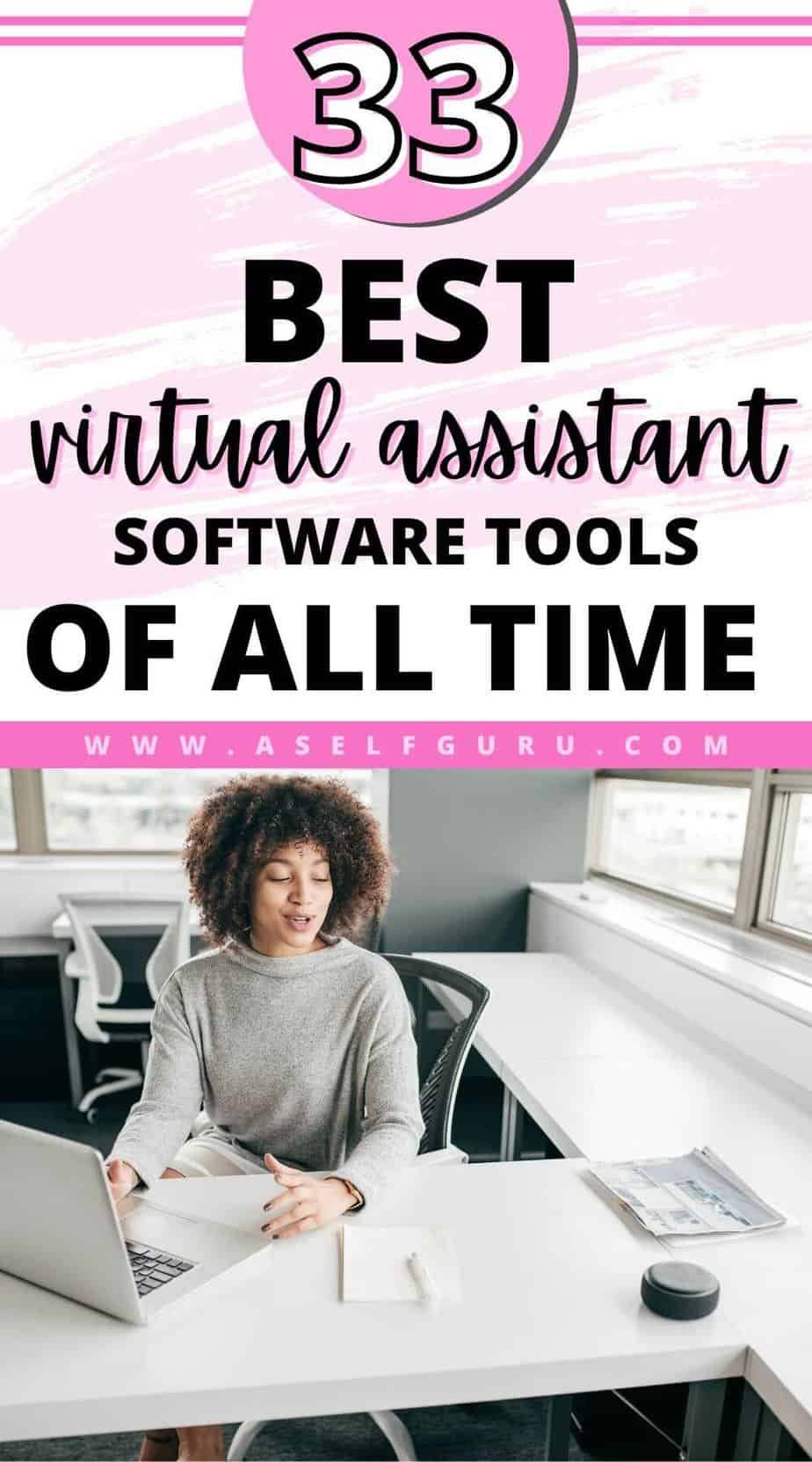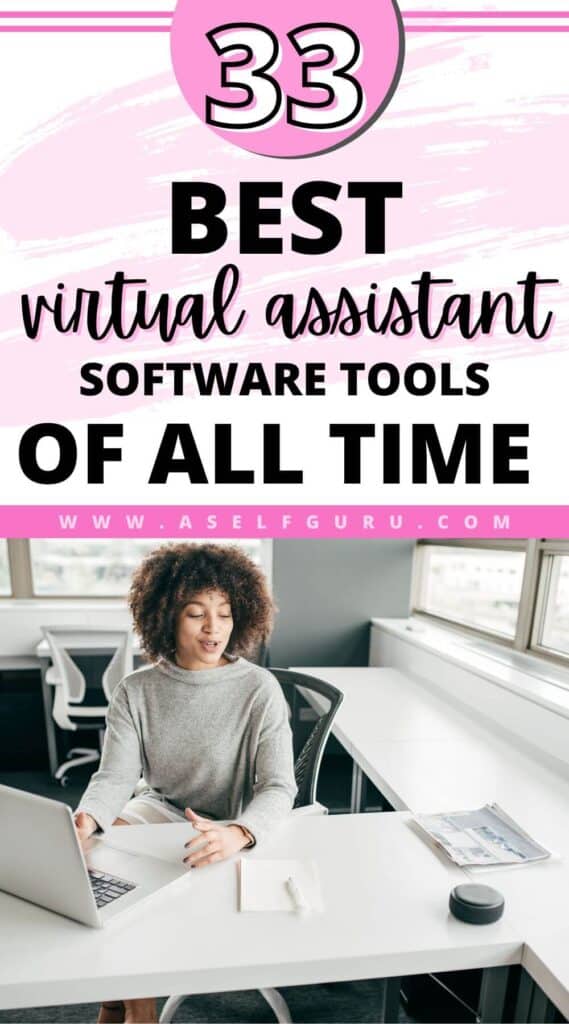 OUTRANKING – PROVIDES MORE NUANCED ADVICE
Outranking software can provide a range of benefits to bloggers. Some of the key features and advantages of outranking tools include:
* Automation: Outranking tools help automate tedious, time-consuming tasks such as keyword research and tracking rankings so you don't have to manually do them yourself.
* Comprehensive Analytics: With outranking software, you can track and analyze the overall performance of your website, including keyword rankings and organic search engine traffic.
* Improved Search Visibility: Outranking tools help optimize your website for better visibility in search engines like Google, Bing, Yahoo!, and more. This leads to increased web traffic and improved chances of conversions.
* Optimized Content: Outranking software can help you craft content that is optimized for search engine visibility and ranking. This ensures that you are targeting the right keywords and getting consistent results.
* Automatic Updates: Outranking tools typically provide regular updates to ensure your website remains competitive in the ever-evolving search engine landscape.
* Cost-effective: Outranking tools are typically cost-effective and can provide a much better return on investment than traditional SEO methods.
Ultimately, outranking software can help you stay ahead of the competition in terms of search engine visibility, rankings, and traffic. It can help you reach new customers, increase conversions, and boost your overall online presence.
By taking advantage of the features and benefits of outranking software, you can maximize your online success and remain competitive in today's digital landscape.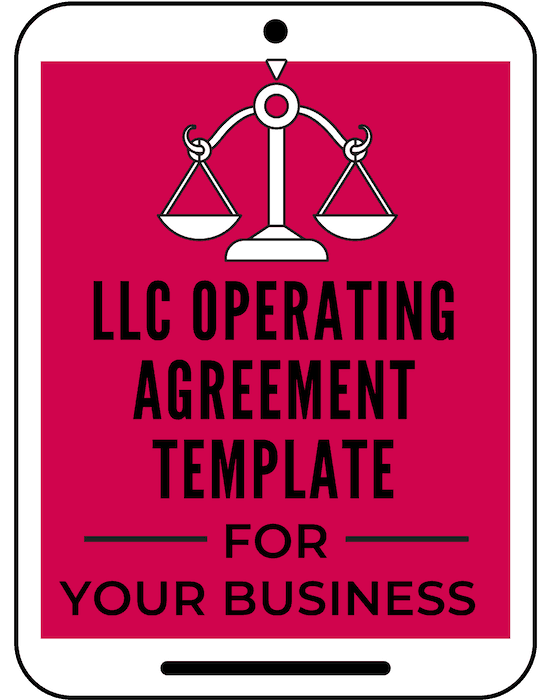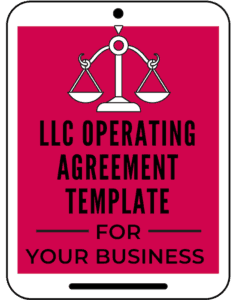 Even as a solopreneur you should look at legitimizing your business with an LLC Operating Agreement Template.
Read my blog post about creating an LLC for Bloggers to learn more. This post answers all the legal questions about forming an LLC that I get as a lawyer.
Is Blogging Still Profitable in 2023?
This question is one I hear all the time. Yes, you can definitely make money blogging, and I'm living proof!
You can read my blog posts on Debbie Gartner's SEO tips for making $20,000 a month and one of my blog income reports to learn more.
This is how I made $20,000 a month blogging in my first year.
But don't just listen to me; here are some interesting statistics on bloggers who make money with affiliate marketing:
The same article also shows that many bloggers make six-figures with their businesses too. And that's only one way to make money blogging. If you learn the right way, the sky is the limit on your income potential, but just remember it takes time.
Before you start your blog, you want to make sure you have the three critical legal pages you need to blog legally.
Check out my podcast episode on this topic on Chelsea Clarke's HerPaperRoute Podcast.
Learn more about making sure your blog is GDPR compliant, which is a major legal factor for bloggers.  You'll also learn why you need a privacy policy, terms and conditions, and disclaimer pages on your website at the bare minimum.
Related Posts:

Right Blogging Courses for Beginners
As beginner bloggers, we often don't know what we don't know so a blogging course that guides you step by step ensures that you don't miss any important parts of starting a blog that makes money.
Each of the blogging courses on this list helps you create a strong foundation that you can build on to create a successful blog that helps you leave your 9-5 sooner.
Now let's dive into that list of the best blogging courses for beginners.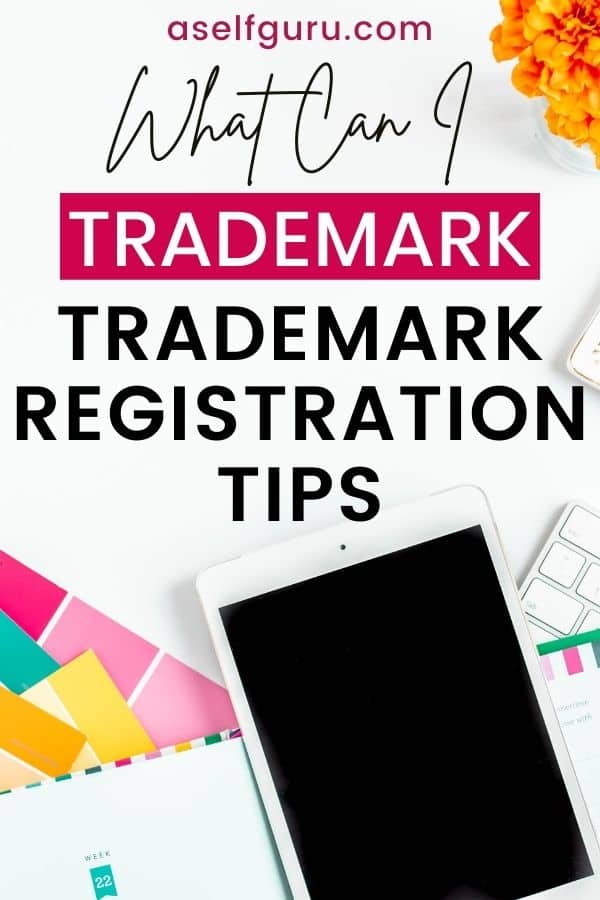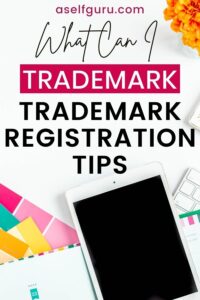 This course is the one I took to launch my blog in a week while I working full-time as a lawyer. It's the perfect online course that teaches you how to launch your blog and go from earning nothing to $1,000 a month.
It's not a free blogging course but this is the first course I took to start my blog.
Launch Your Blog Biz teaches all about affiliate marketing and the best affiliate programs to join. It even teaches you about guest posting, ads, and other ways to monetize your blog.
You can read my honest review of Launch Your Blog Biz to learn more.
You'll learn how to:
And much more!
Pros of Launch Your Blog Biz Course
This course is very comprehensive and covers all the important aspects of blogging in video format.
Alex and Lauren, the creators of this course, have made it easy to navigate and follow, as well. I like their teaching style as well.
It's a premium blogging course where you even get templates for email marketing, and this blog course teaches you how to create a successful email marketing strategy.
And best of all, you get lifetime access, including all the updates and access to a private community where you can get all your questions answered.
Alex and Lauren explain how their first blog failed because they made every mistake possible in blogging. But now they're using the lessons they learned to keep you from making the same mistakes.
Cons of Create and Go's Launch Your Blog Biz Course
Lauren and Alex provide a list of the necessary plugins you need to install WordPress and start blogging, but there wasn't any additional training on how to use the plugins.
They also recommended some great themes and how to use each one, so I initially went with Divi by Elegant Themes. I think that another Elegant theme, Extra, was actually better suited for blogs and there was no training on it. You can learn more about these two themes here.
Keep in mind that since I took this course, it has been updated so you will see some new things!
But now I upgraded to a more professional StudioPress theme, and they are home to the popular Genesis Framework, which is much better and faster than Divi.
Launch Your Blog Biz doesn't quite show you the full picture. Blogging is a process that contains many parts, and this course didn't quite show everything you need to know.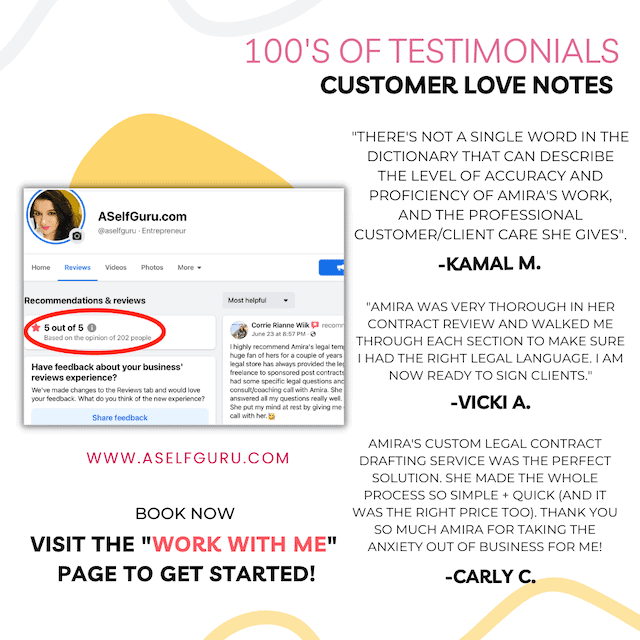 2. Create and Go Review: Pro Blogger Bundle
That's why I took the Pro blogger bundle that includes this Launch Your Blog Biz course, Pinterest Traffic Avalanche, and Six-Figure Blogger. 
It's a perfect bundle of all the courses to teach you the complete ABC of blogging and help you make six-figures quickly. This is one of those advanced courses that I highly recommend.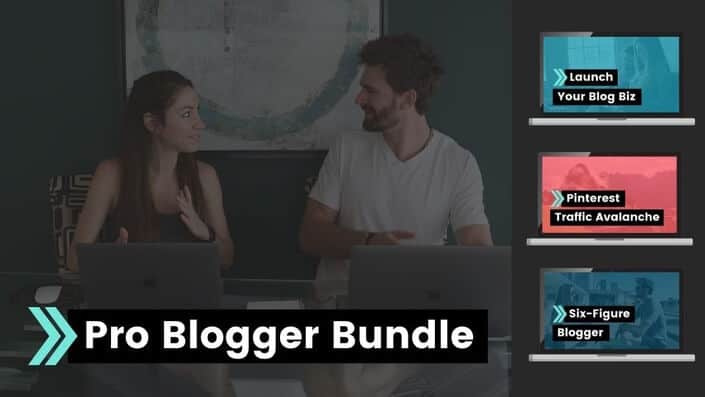 Their Pro Blogger Bundle is one of the best blogging courses I have taken, and it also covers SEO in detail by including this SEO blueprint course.
Check out my detailed review of all these courses and how they helped me make $20,000 in the first few months of blogging.
Cate Rosales created the wildly popular Becoming a Blogger course that has helped many new marketers start making money from their blogs in six months.
You'll learn how to set up a profitable blog the right way and how to grow traffic to your blog quickly.
Cate even teaches you how to make your first $1,000 blogging. She was making $1,000 a month consistently after six months, so she's sharing her best blogging tips and tricks.
In Becoming a Blogger, you'll learn how to:
And so much more!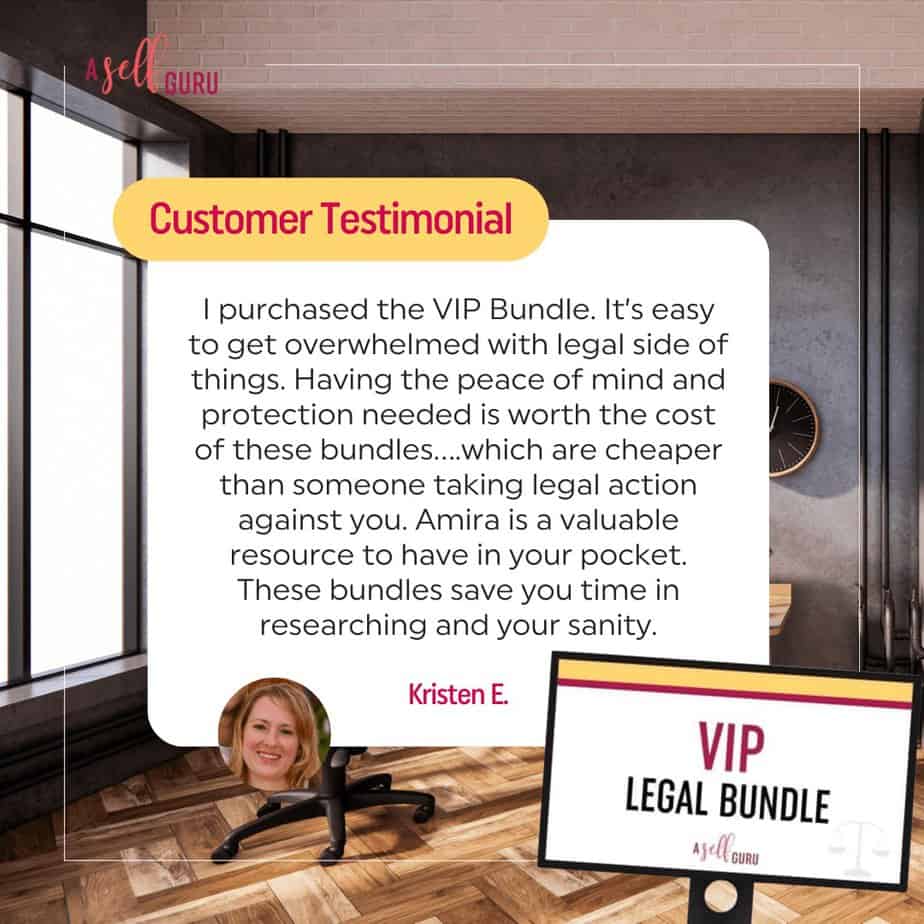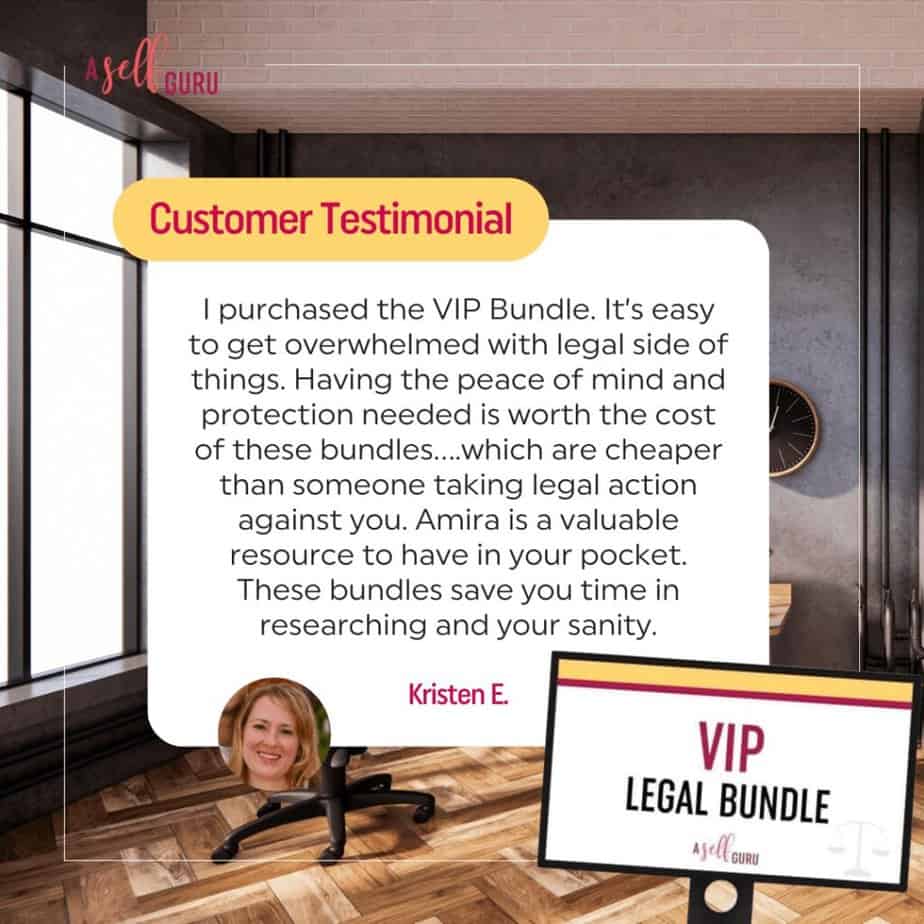 Pros of Becoming a Blogger
Becoming a Blogger is another comprehensive course that covers all the major aspects of blogging.
On top of learning how to optimize your social media channels and use email marketing, you'll get 50+ Facebook groups you can join. These groups can help you promote your blog. One of those groups is my Facebook group that you can join here!
Also included is a list of 50+ sponsored networks every new blogger should join. This alone makes it one of the best blogging courses out there for new bloggers.
The course is priced well at under $150, and that's inexpensive considering everything this course covers. You'll be kicking yourself a year down the road for not starting sooner.
Speaking of sponsored networks, when you're ready to start working with brands and creating sponsored content, you'll want to check out my sponsored posts contract template. Now you can build lasting relationships with brands and protect your financial and legal interests in the process.
Cons of Becoming a Blogger
The only real downside is that this blogging course does not focus on tech or provide training on WordPress. However, she does provide helpful resources for the aspects that the course doesn't cover.
But if you want a course that focuses on finding your audience, growing your blog, and learning how to make money from it, this may be the best blogging course for you.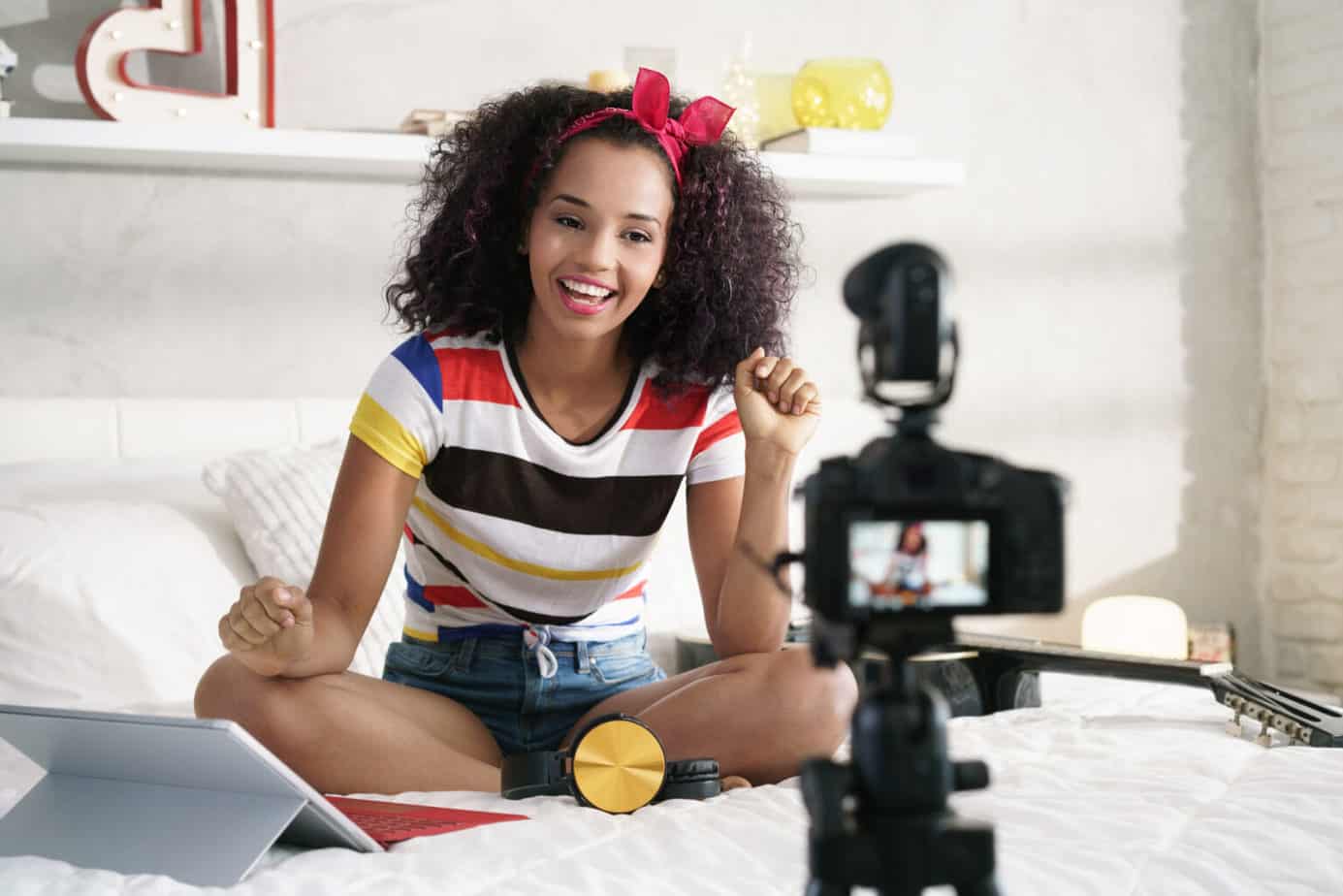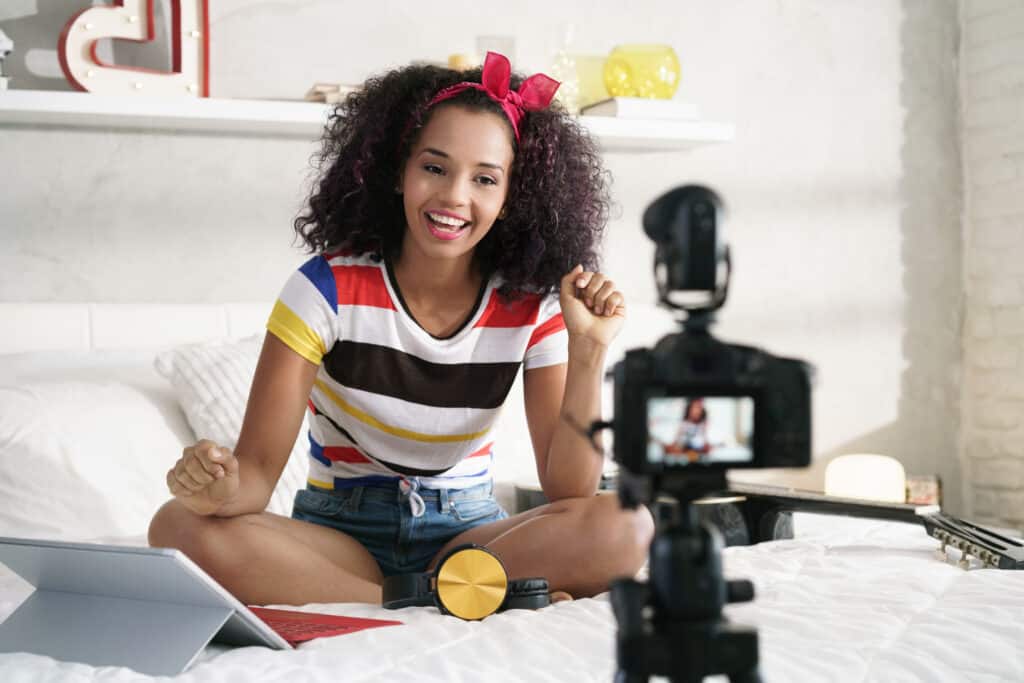 The great thing is that if you get the Becoming a Blogger course, you will want to get the affiliate marketing course Cate has created too.
Cate shares great ideas for making a small commission from any affiliate product in many different ways in different niches. Her course material is easy to digest and a great way to make money from affiliate marketing quickly.
Check out this course here.
This is one of the best blogging courses to learn how to make money from affiliate links. It goes over the best practices of affiliate marketing and content marketing that only experienced bloggers know!
Are you a blogger with little experience selling your own products? Check out my Affiliate Agreement Template. If you want to start an affiliate program for your products, then you need this template.
I teach you how to use this template in this blog post and why you need it.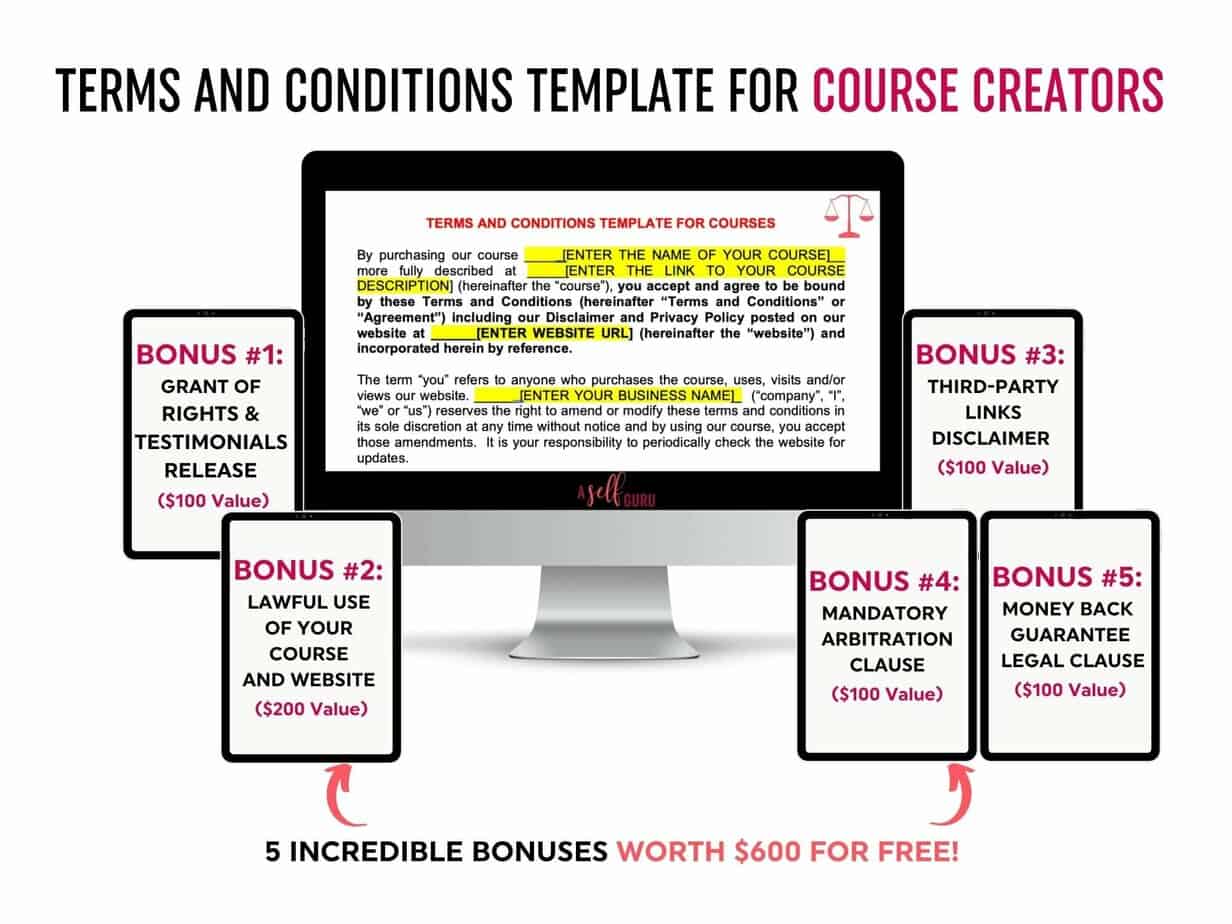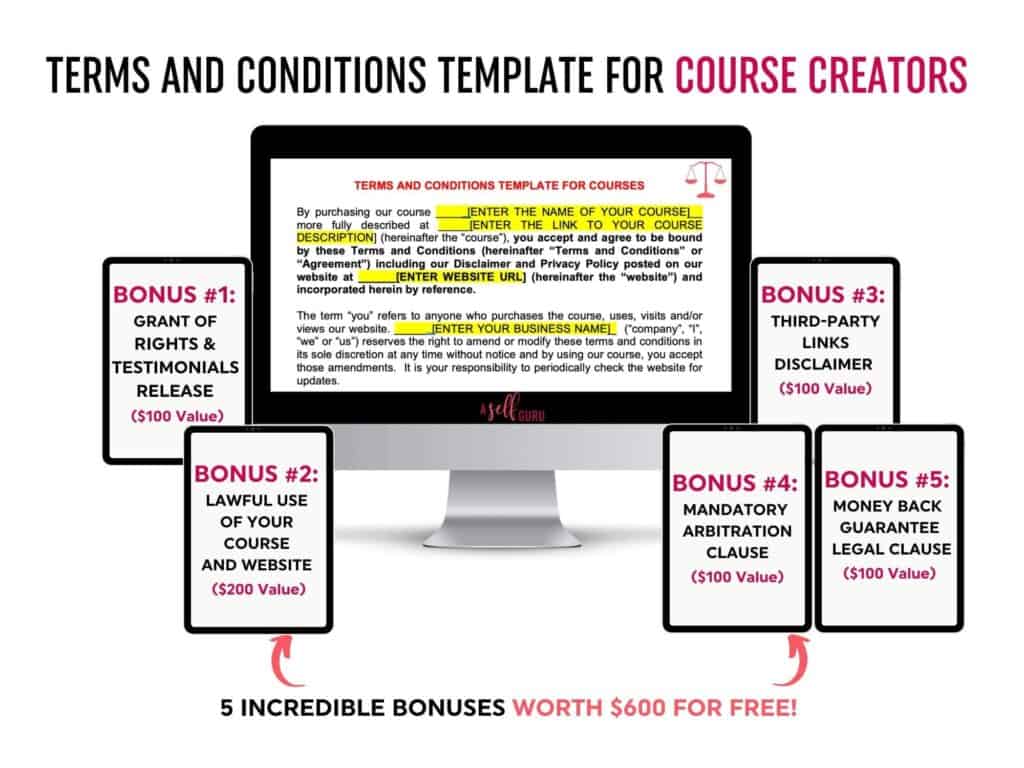 Chelsea Clarke is another six-figure blogger who makes money by flipping blogs, selling courses, and more.
This is a great course showing you exactly how to monetize your blog in 7 different SMART ways at once. Even if your blog is brand new, with a teeny tiny following!
Taught by someone who actually earns from multiple 6 and 7-figure niche sites. Below are some more courses by her:
Check out her store here to see the complete list of blogging courses.
Email marketing and list building are two of her specialties, and these are two essential parts of blogging. Social platforms may go away, but you'll always have your email list. This blogging course covers just about everything you need to know about blogging.
You'll learn WordPress, email marketing, how to market with Pinterest, SEO, and how to make money blogging.
You can read about my review of Wicked at WordPress for more information on that course.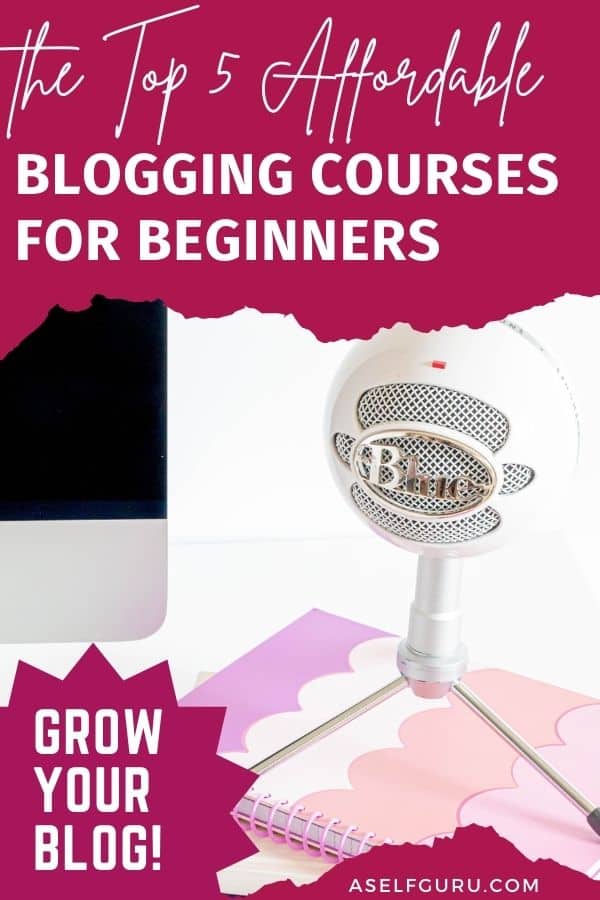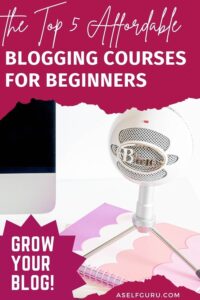 Making sense of Affiliate marketing is another popular course by Michelle S. but honestly, I prefer her Making Sense of Sponsored Posts course here more.
It teaches you how to make money from sponsorships as a blogger and what networks to join.
It also gives you practical advice about how much you should charge for a sponsored post and it's the ultimate guide to making money from sponsorships. It's one of the premium blogging courses out there.
Check it out here.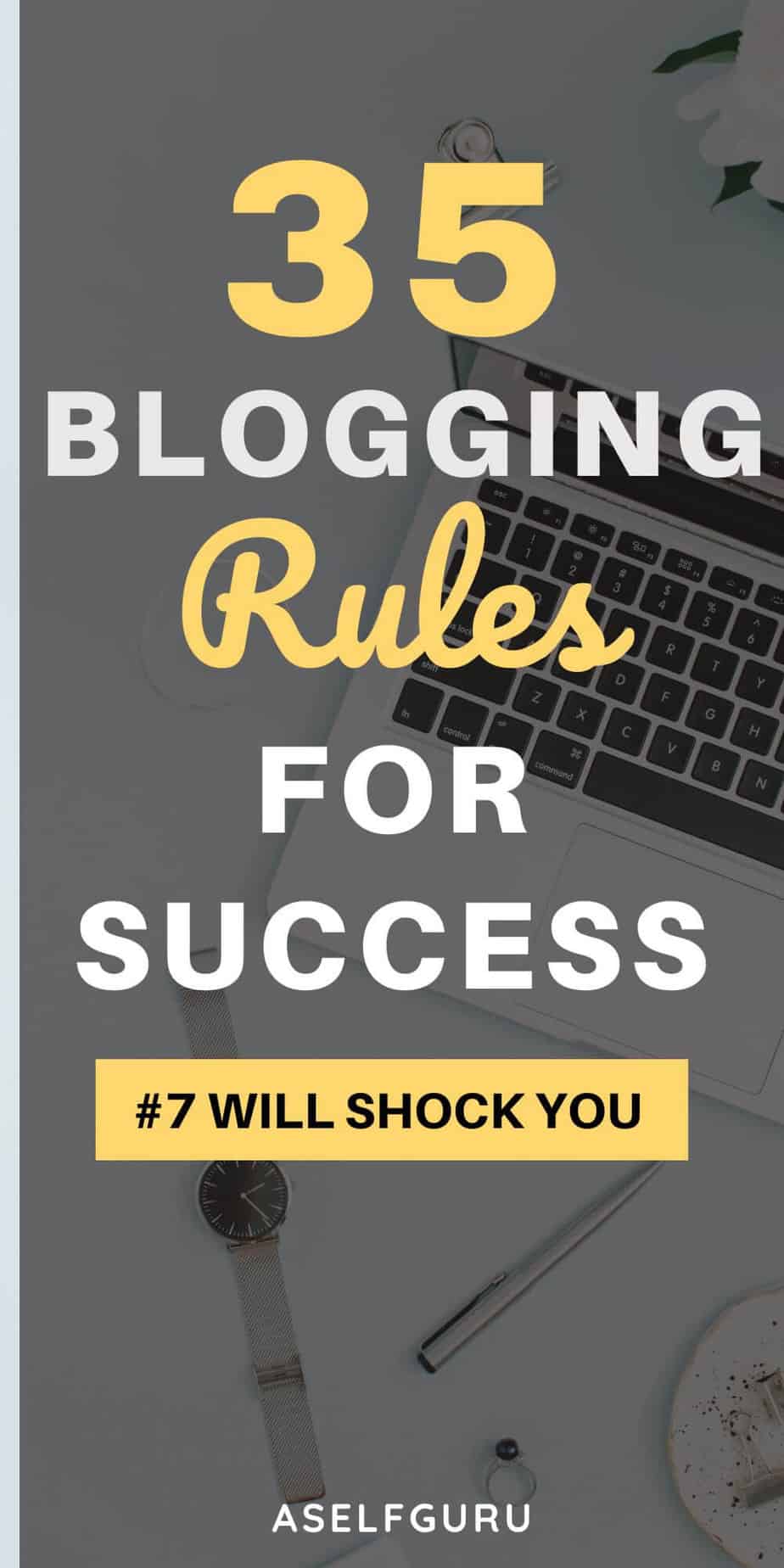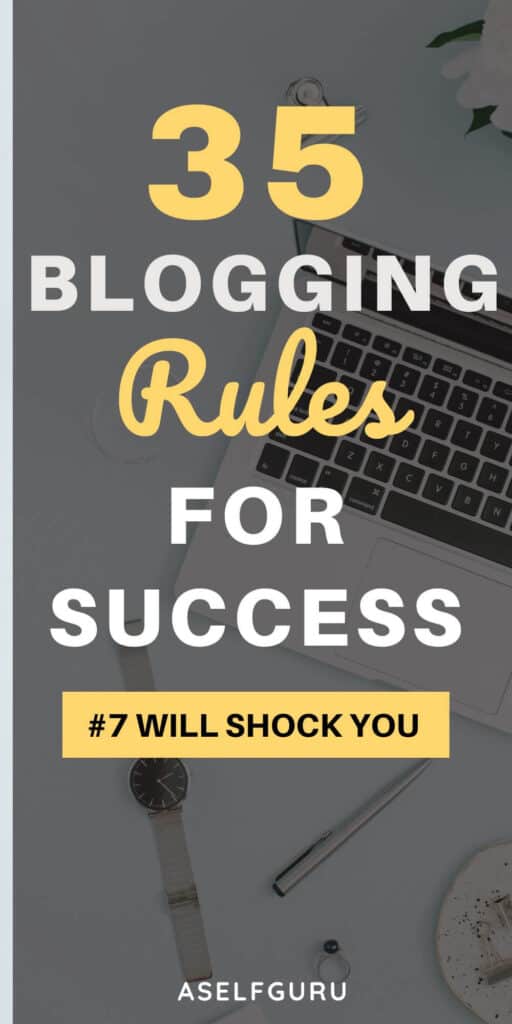 Brittany and Kelan Kline are bloggers behind The Savvy Couple-a lifestyle and personal finance blog.
They created the course Bloggers' Secrets to help frustrated beginning bloggers focus on where to start with their blog and what actually works.
Maybe you've taken a few courses and are still lost. If you're frustrated with your lack of progress and inability to grow your blog, then this is a good blogging course to consider.
In this blogging course, you'll learn:
And much more like how to avoid mistakes other bloggers make and the key to a profitable blog.
Pros of Bloggers' Secrets Blogging Course
The course has a ton of information for beginners and intermediate bloggers.
You also get some great bonuses, such as a private Facebook community, lifetime course updates, and time management hacks. Also, you get the scoop on top-secret blogger's secrets, gathered from other six and seven-figure bloggers.
Cons of Bloggers' Secrets Blogging Course
This course isn't for you if you haven't started a blog yet. If you haven't purchased a domain or web hosting and need help with that, this course may not be for you. It's not for hobby bloggers or people that may have started a blog but have not really published posts or customized it.
If you're looking for the right hosting for your new blog, you have several good options like Bluehost, SiteGround, Big Scoots, and Hostgator.
Like these other courses, you'll only get results if you take action and implement what you learn!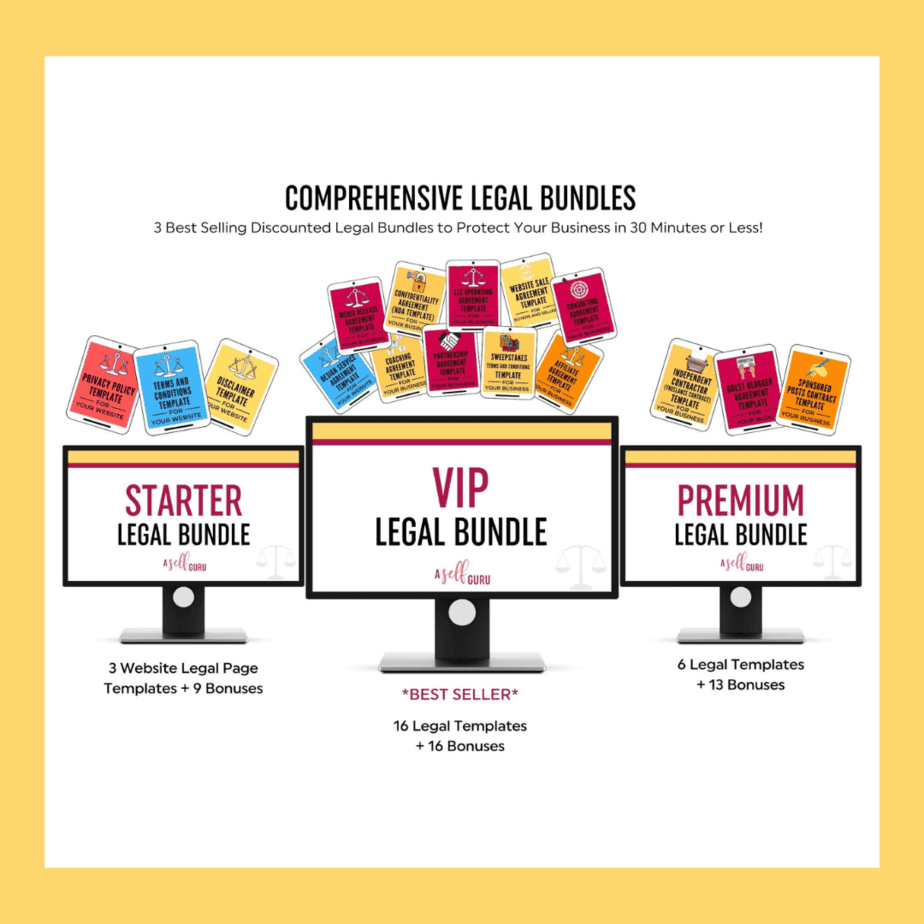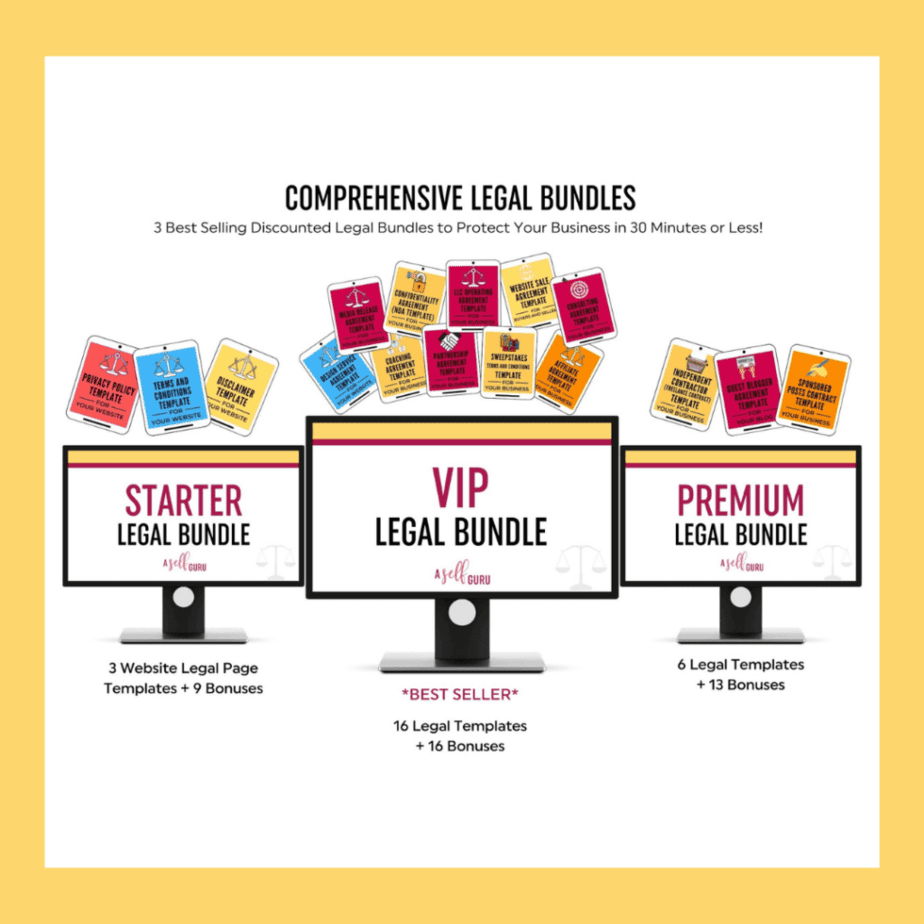 Many people focus on the money-making aspects of blogging and these blogging courses are great for learning that, but one critical aspect of growing your blogging is to make sure you have these three important pages on your blog.
You also need to make sure your website and blog are ADA compliant. This is a legal requirement.
See what my customer Alena had to say about my best-selling Legal Bundles.
Check out more testimonials of my legal templates here.
And 100's of 5 star reviews on Facebook here.
Are you worried that you may not be blogging legally? Get peace of mind with my blog legal audit today.
Mike Pearson's Stupid Simple SEO Course is designed to help you get the most out of your SEO (search engine optimization) efforts in your content creation.
It's a complete SEO course that covers everything from keyword research and optimization strategies, to link building tactics and website analytics in detailed video lessons.
Don't waste your time writing blog posts that won't rank on Google; instead, enroll in his free SEO masterclass here first. This is a great place to start learning SEO in your blogging career.
The Stupid Simple SEO course also provides step-by-step instructions for setting up a successful SEO campaign, as well as tips on how to monitor its progress and adjust it as needed. It's without a doubt one of my favorite blogging courses.
With this course, you'll be well on your way to achieving better search engine rankings, page views, and reaching more customers online.
You can also look forward to developing a comprehensive SEO strategy (with this SEO tool) that will ensure sustained success in the long run.
Try out Mike Pearson's Stupid Simple SEO Course for an easy-to-follow guide to making the most of your SEO efforts.
You can create great content but without Google traffic, you are out of luck and wasting a lot of time.
You can read my detailed review of Mike's Stupid Simple SEO course here.
It's hard to find any real cons of this course.
Are you worried that you may not be blogging legally? Get peace of mind with my blog legal audit today.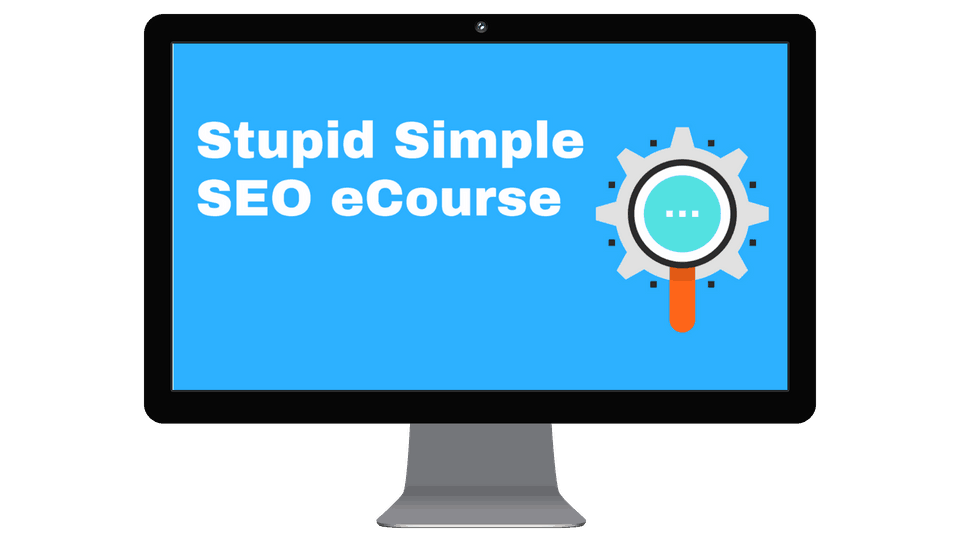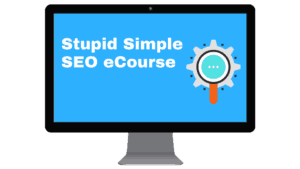 9. SEO Blog Traffic Blueprint (by Create and Go)
Everyone in the blogging world knows just how important SEO is, and this is another great course to learn how SEO and increase your blog traffic even as a new blogger.
I took this course as part of Create and Go's Pro Blogger bundle here. It comes with hours of video lectures showing you exactly how to create a better blog that brings organic traffic from Google.
Additional Courses: 6 Best Pinterest Courses to Increase Blog Traffic
Pinterest is a great way to drive traffic to your new blog. That's where these top Pinterest courses come in.
By taking a Pinterest course such as this one, you can learn the basics of how to develop an effective marketing strategy for Pinterest and use it to your advantage.
You'll learn about creating content that will engage with your audience and get them interested in your blog.
With a Pinterest course, you can learn how to create an effective visual presence on Pinterest using these templates and make sure your content is seen by the right people. With these strategies in place, you'll be able to grow your blog and reach more readers.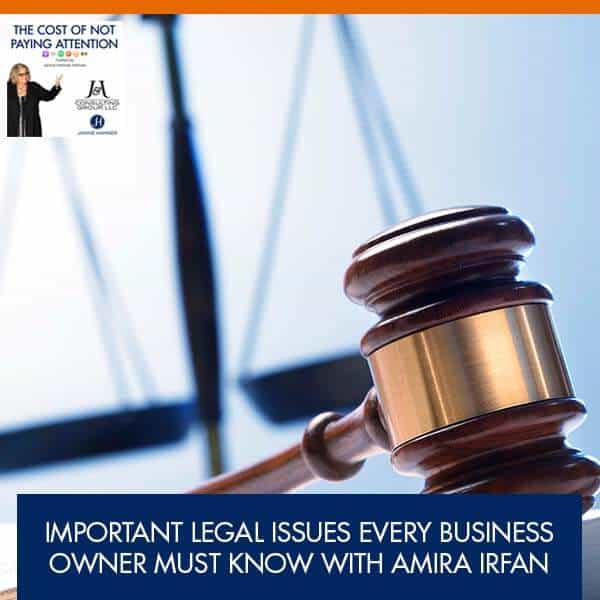 $700 Bonus from Me
As a special bonus from me, purchase any of these top blogging courses through my links above, and I would love to give you ANY one legal template of your choice from my store for absolutely free!
Each legal template is worth at least $700 because it took me 2-3 hours of lawyer time at $350 per hour to put it together for you. Save all that time and headache of hiring a lawyer by grabbing my legal templates.
Send us an email 30 days after purchasing the course to claim your free legal template.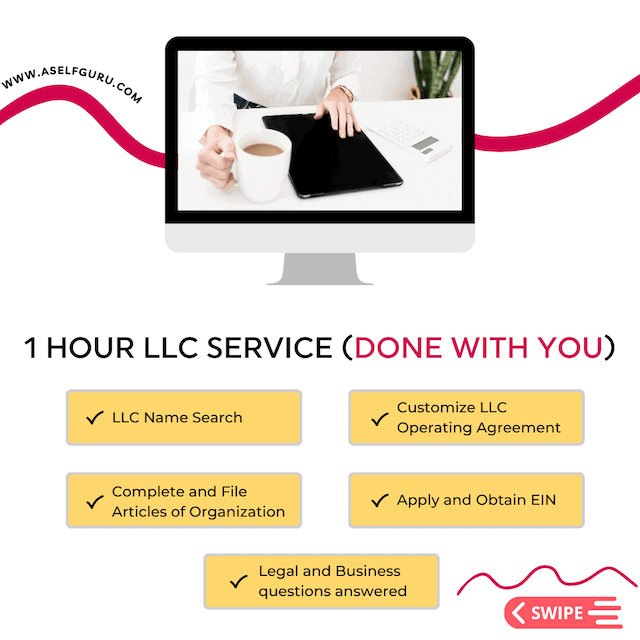 Conclusion- Blogging Courses for Beginners
These are the list of courses that have helped thousands of brand-new bloggers start a blog and make money including me!
They were designed to guide you step by step from how to start a blog to making money as soon as possible. It's worth the investment to set up your blog the right way so that you don't need to fix common blogger mistakes later as I did.
These are truly the best blogging courses to help you start a blog and make money online. 
Any one of these courses offers the help you need to start blogging and making money faster than searching for free information on the internet so check them out today. A year from now, you'll thank yourself.
Also, as a new or experienced blogger, make sure to avoid these 15 costly legal mistakes in your online business. 
HAVE YOU STARTED YOUR BLOG YET? TELL ME SOME OF THE ISSUES YOU'RE STRUGGLING WITH AS A NEW BLOGGER IN THE COMMENTS BELOW.
RELATED POSTS TO BEST BLOGGING COURSES
Aside from starting your blog, you'll need to learn how to drive traffic to your website.
Check out my best recommendations in this blog post.
You may also be wondering what other legal documents or contracts do I need to run my blog legally?
Visit this page on my site for all kinds of legal tips for business owners and bloggers.
Here are the most popular blog posts to help you! Check them out below: