Blogging takes time. And if you're a part-time blogger, then more often than not, you wonder how to blog consistently while keeping up with your busy schedule or day job.
I know the feeling because I blog with my full-time job as a lawyer.
When I first started blogging, I found nothing about how to blog consistently and really struggled with keeping up with my blog.
But as I was navigating through blogging, I found my way. Not only that, but I was also able to take my blog from 0 to more than $500K with my full-time job. You can read my latest blog income report here.
So I'm here to tell you that it can be done! (with some patience, planning, and organization)
Many of us blog with our full-time job because blogging is our passion, and it's a side hustle that we hope to turn into a full-time career. Moms & homemakers are not excluded because they have no less than a day job too.
I struggled to manage everything and give adequate time to blogging when I first started. It took me months to sort everything out and set a healthy work routine where I was not working late nights, and every weekend.
I've experienced blogging burnout on MANY occasions!
I've also received questions from you (my fellow bloggers who blog with their full-time job) about how I find the time to do everything?
That's why I've decided to put together a list of 7 ways you can blog consistently even when you are super busy or have a day job.
7 Ways to Blog Consistently With Your Day Job (When You Are Super Busy!)
1. Make a Blogging Schedule & Prioritize Tasks
If you're a blogger, then blogging is an important part of your life. If you are struggling to find time for it, then there is an issue of time management & task prioritization in your life.
Maybe you are spending too much time on social media? Over the phone? Watching TV? Be honest with yourself!
For effective time management, see where most of your time goes. Track each hour by making an entry of what you did that hour on a notepad. Repeat it for at least 5 days, and you'll get a clearer picture of where your time is going.
Once you have a list of how you spend your time, block the time spent on tasks that are more important than blogging. So if your job is more important than blogging, block the 8 hours you have to spend on it.
After that, note how much of your time is consumed in low priority tasks such as sleeping more than 8 hours. Eliminate or reduce the time spent on them and see how many hours of extra time you can get to blog more consistently.
I love sleeping! It rejuvenates me and really helps me think straight, but I'll be honest, in my first year of blogging, I didn't sleep much.
I stayed up late at nights and worked long hours on weekends to get through the high priority tasks such as content creation, product creation, email marketing, etc.
I also limited the time I was spending on social media at just one (1) hour a day at max and this is still the case even though I run my own Facebook group too! (which you can join here).
So you should make a new blogging schedule for yourself and prioritize your tasks based on importance.
Focus your limited time on high priority tasks and find a way to get to low priority tasks later or outsource them completely to get them off your plate. In the beginning, I know the cost of outsourcing may be an issue for you but still learn to invest some money into your blogging business.
If you have a day job, you can use some of that money to grow your blogging business.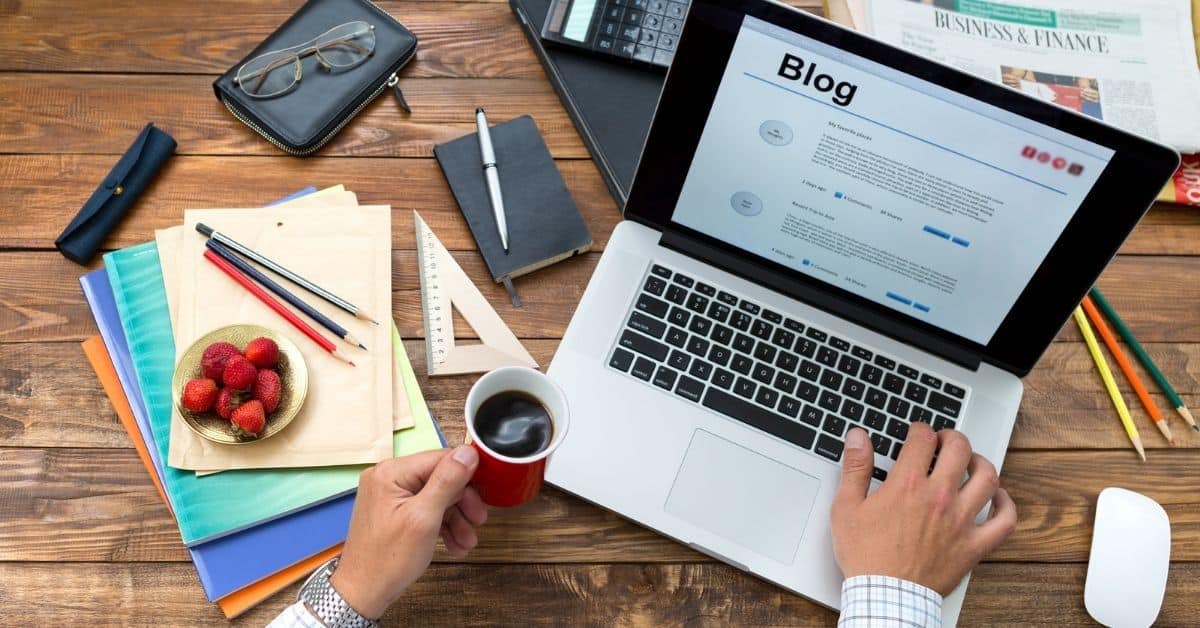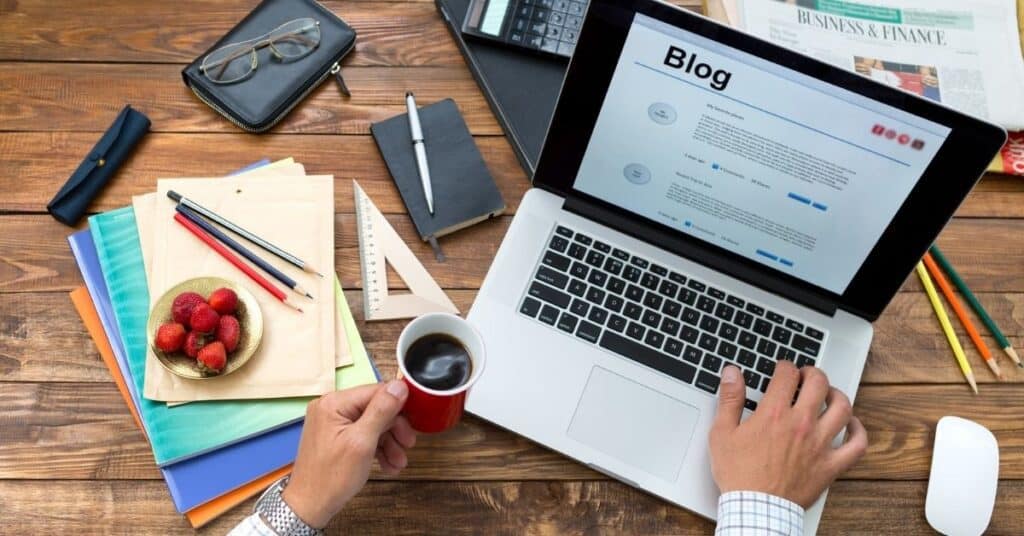 2. Use Tools like Asana, Trello, ClickUp to Stay Organized
Start using digital calendars. I love a productivity journal like this where I can write my "to do" list, but I still need a digital calendar like Asana to plan my day and month ahead.
I find Asana to be very easy to use, and it keeps things simple and organized for me. Some people love Trello and ClickUp, and it's really your preference.
The point is to find something that you can use to stay productive and organized. This is really important to blog consistently.
Map out your day to day activities and start working on them daily.
Once a month, I will plan out everything I need to accomplish in that month, and then I stick to accomplishing those tasks.
Now life is not perfect, and things don't always go as planned, but you still need your Asana reminders to stay on track. If you couldn't finish something yesterday, make sure to tackle it the next day!
This is how to blog consistently – by putting in the work daily. Every little step goes a long way!
Here's another tip for you – I plan and estimate the number of hours each task will take me, which really helps me plan my days better. This way, I am not overbooking myself or feeling defeated for not reaching my goals in a day.
For example, a task like creating a new sales page for one of my legal templates here would take me approximately 3 hours. I know this from experience.
I also know that if all I have is 3 hours after work to blog, then realistically, I can't do anything else that day. So I won't even burden myself or overwhelm my mind by adding extra tasks on my plate that day. Does it make sense?
But at the same time, I know this one task of creating a sales page will bring the most revenue for my business, so it's a high priority task. I'm okay working on those knowing well enough that I'm neglecting some other low-priority tasks that I could be doing, such as posting or engaging on social media.
Try to complete 2-3 high importance tasks per day but make them count! Not easy stuff like posting on social media. For example, posting on Instagram is not a major task you should be patting yourself on the back for 🙂
The key here is to get REALLY good with your time management and estimate how long a task will take, what kind of return it will bring for your business, and how you can prioritize working on those to get the most out of your day.
Related Post
For more productivity hacks and tips to succeed as a blogger, check out this post.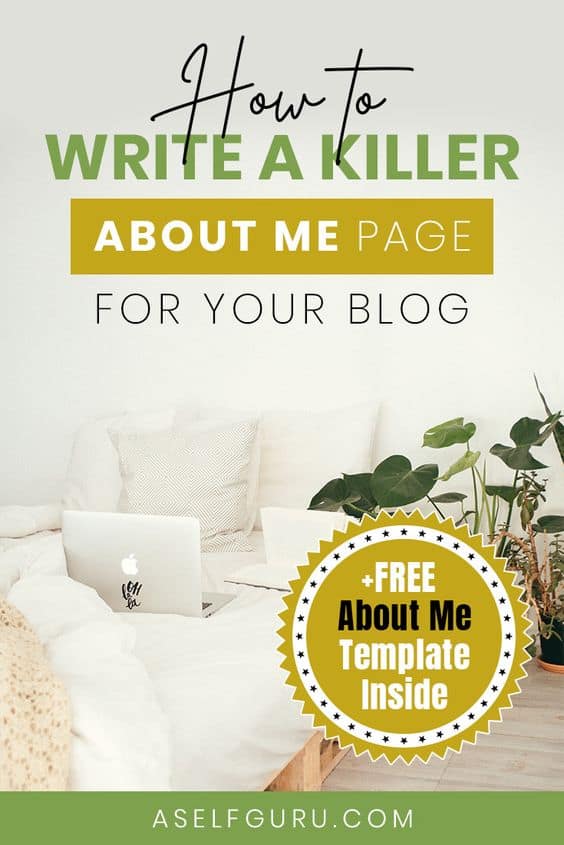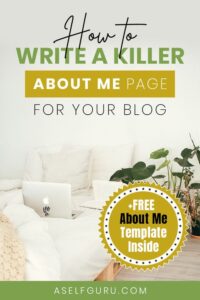 3. Plan Your Content in Advance
The mistake I see many bloggers make when they sit down to write a blog post is that half of their time is consumed in coming up with ideas. If you're also wondering how to blog consistently and then it's time to stop "thinking" so much and starting "doing more."
There is nothing worse than sitting in front of a blank screen while staring at a blinking cursor. You should always plan your content in at least one week advance, and ideally one month.
Use something called "Content Calendar" or "Editorial Calendar." A content calendar is a simple scheduler you use to plan out your content for the upcoming month or year.
Your content calendar doesn't need to be anything fancy. It can be as simple as a three-column table with one column for date, one for the topic you'll write upon, and third-one for any other notes you want to remember.
In my opinion, you should do a brainstorming session at the start of every month to plan out your whole content strategy for the month. It'll surely help you blog more consistently. That's what I do and it really helps me stay focused and productive!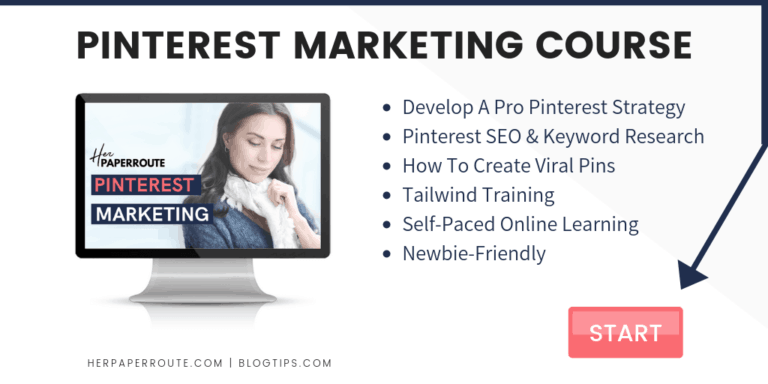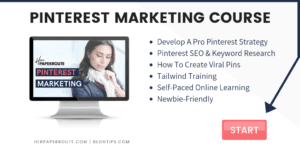 Now you may be wondering, how many times a week or month should I publish a new blog post?
This is a frequently asked question!
The answer varies from person to person! There's no right answer and it depends on your blogging schedule and how long it takes you to write an SEO optimizied blog post. Don't waste time writing blog posts that will never rank on Google. I made that mistake as a newbie blogger and regret it.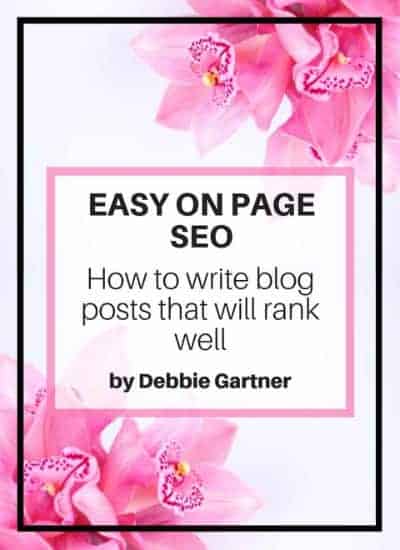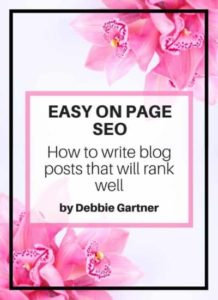 Don't waste time writing ANY blog post, instead, you need to make sure it's optimized for SEO and many bloggers struggle with that! So here are a couple of blog posts to help you –
Some bloggers can publish a new blog post every day, but that can be exhausting and, honestly, not very possible with your full-time job. So aim to post once a week, and my goal is 4 blog posts per month. If I'm able to post more, great otherwise, 4 is a sweet number for me.
There are some bloggers that publish new blog posts every day and some that publish once a fortnight. No matter how frequently you post, it's okay! Don't feel pressured to publish every day – I certainly don't as that frequency is unrealistic for me.
It's important to think realistically about what kind of publishing schedule would work for you.
Maybe you'll post on Mondays, Wednesdays and Fridays? Maybe it's once a week on a Tuesday? Perhaps you can only manage once a fortnight and post every second Thursday?
It doesn't matter.
What matters is sticking to whatever schedule you've decided on week in, week out and staying consistent.
Guest Posts
Allowing guest posting is a great way to add more content to your blog. Collaborate with other bloggers in your niche, and it's a win for both of you because you get amazing content, and they have a backlink to their blog.
It's the perfect way to get more content for your blog, and it leaves you with more time to focus on the money-making aspects of your business.
If you'd like to guest post on my website, here are my requirements to submit your pitch!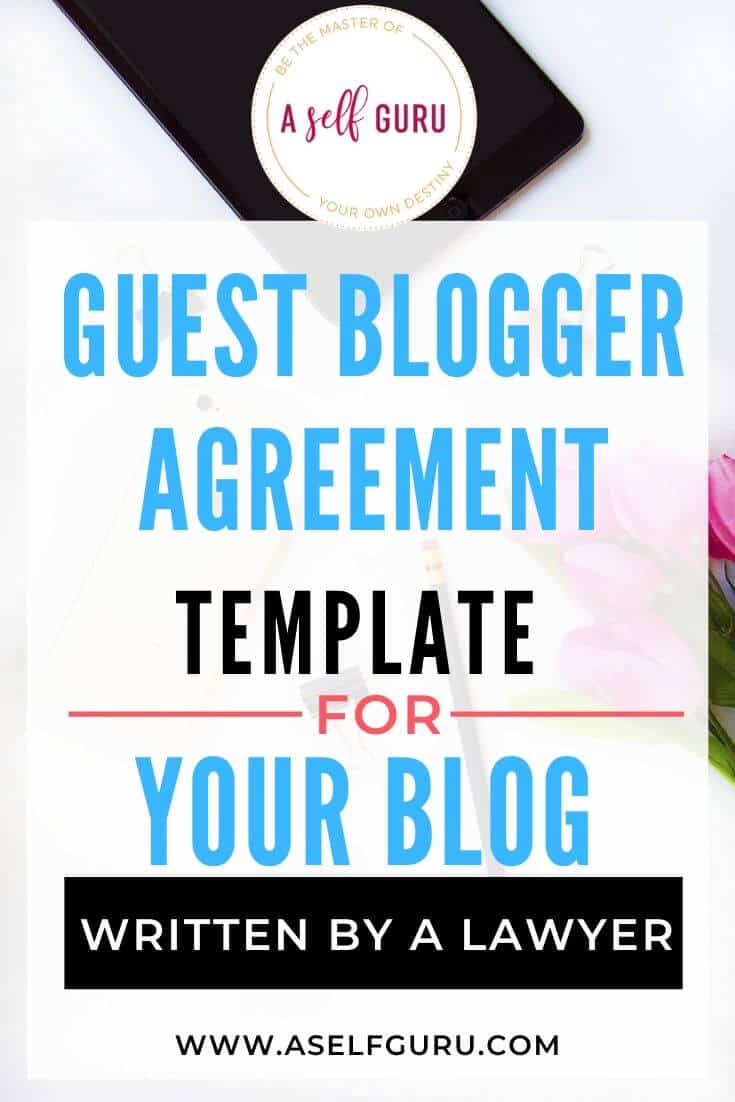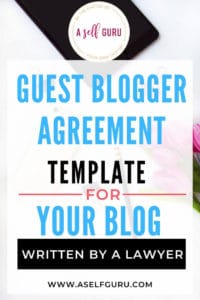 Check out my Guest Blogger Agreement Template. You'd need this agreement in place before accepting guest posts on your website. Learn all about it in this blog post! 
This template already comes with guest post guidelines you'll need and also protects you from copyright violations and many other legal issues!
4. Set Aside Specific Times & Location to Blog Consistently
Perhaps you are a mom who only gets some time to blog when children are at school or not at home. Or your odd work hours only let you get spare time in the mid-afternoon.
Whatever it is, set aside these special hours and block them only for blogging. Once you blog for a significant period, it'll automatically become your second nature, and how to blog consistently will never be a question.
Setting aside a specific time & location to do something regularly creates a trigger in your brain. So whenever it is that time of the day again, your brain automatically gets activated, and you don't have to convince yourself to do it again.
While it is not necessary to set aside specific time & location, It increases your focus and productivity; thus, it is always beneficial to do so.
Watch how thousands of other smart bloggers like you are protecting their blogs with my easy legal templates.
5. Work Sporadically Throughout the Day
I know. It contradicts my last point to set aside specific times in a day, but what if you can't? What if you're too busy that you can't pull off a specific time every day?
Well, in that case, it is always better to work sporadically at any spare time you can find throughout the day, rather than not working at all.
A good strategy to work sporadically is to take your articles or blog posts and divide them into smaller chunks that you can complete in 15-30 minutes.
When you have to write a long blog post or do any tedious task, it is always better to map it out first and then divide it into smaller pieces or chunks.
Before you even begin working on an article and type your first letter, always create another document first and write an outline that includes a short draft of each Heading/Sub-heading you'll cover.
6. Hire a Freelance Writer
This is in case nothing works out, and you still want to be consistent at blogging. Hiring a freelance writer is not an expense but an investment if your blog is making you money.
If you are struggling to dedicate even 60 minutes from your day to blogging, then this is your last and best bet. Sure, hiring a freelance writer will probably change the style of content on your blog; however, it is not a bad thing.
Job boards such as Upwork and ProBlogger can make your freelancer search a cakewalk. So if you're considering a freelance writer, you can check them out.
Make sure to use this Freelance Contract when hiring freelancers to gain legal rights to the content they create for you! This is the same legal template I use when I hire freelancers or ghostwriters for my business.
Otherwise, you could run into serious copyright violations and end up owing a lot more money down the road. This blog post will show you the 15 essential Freelance contract clauses you need to have in place.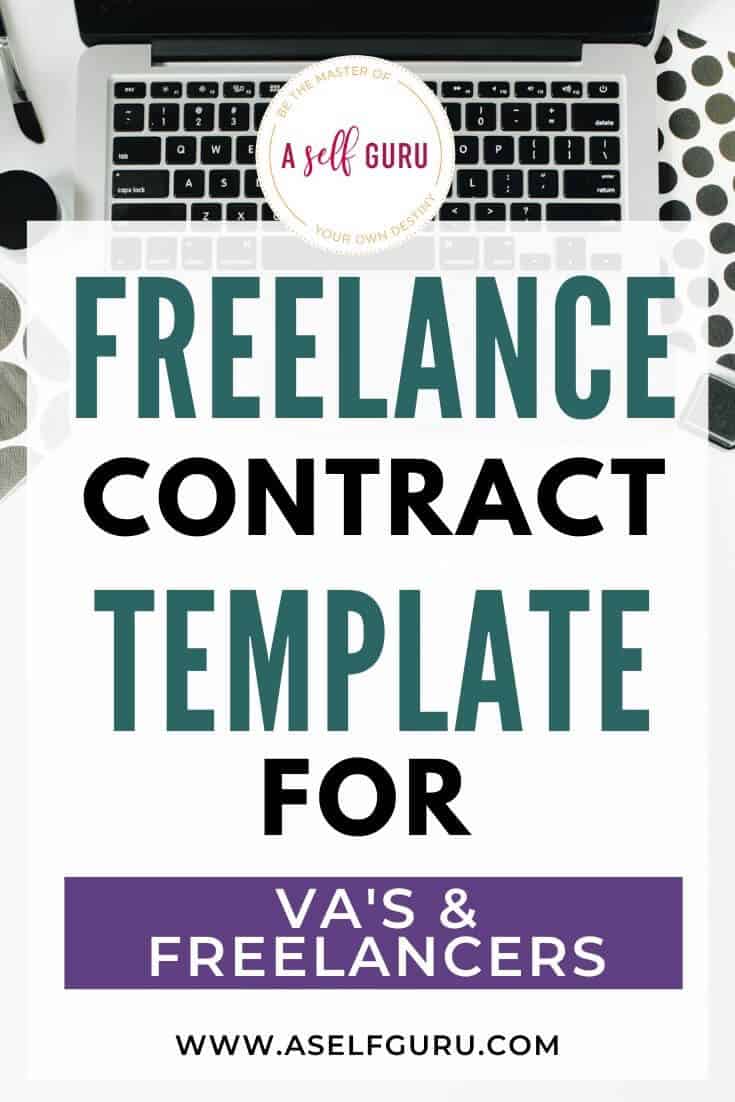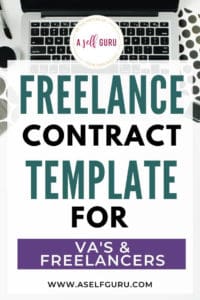 7. Automate Your Blog Activities as Much as You can
Use templates to save time (such as Pinterest templates, my legal templates, blog templates, any other templates because templates are quick and easy to work with and save you so much time and energy).
Pinterest Templates
Check out this blog post where I show you exactly how I use 100's of Pinterest templates to make my life easy! This allows me to create beautiful Pinterest pins in minutes instead of spending hours and also increases clicks to my website.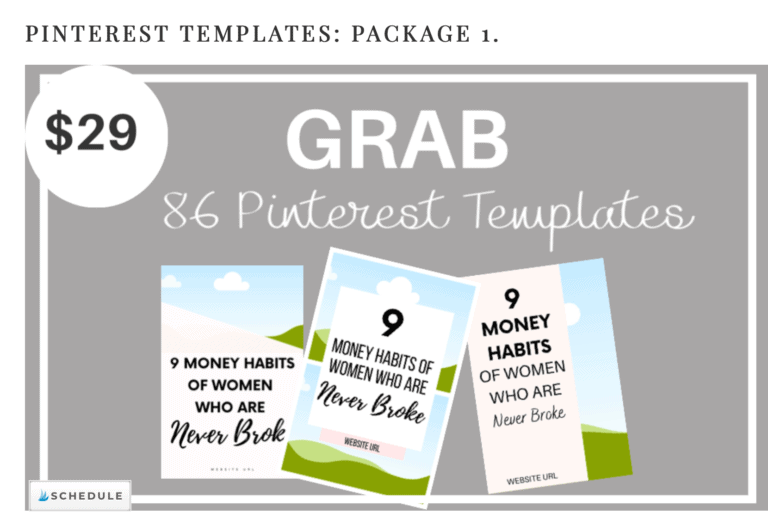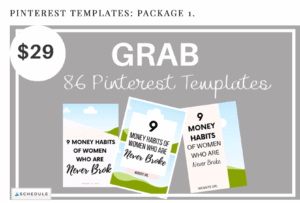 Legal Templates
When it comes to the legal side of your business, there's an easy way to ensure compliance and get peace of mind through these legal templates.
You don't want to WASTE valuable time researching or doing things that are outside of your expertise. This is another way, my customers save tons of time and check out tons of free legal tips for entrepreneurs here.
Social Media Scheduling Tools
There are also scheduling tools that allow you to post on social media even while you sleep. Tools like Tailwind, Planoly, Hootsuite, and other huge time savers.
Tailwind
Tailwind saves you so much time by allowing you to schedule your Pinterest pins out months in advance. Block time to make all of your Pinterest pins for the week in one batch. This strategy is also known as batching.
Batching involves combining similar tasks that need similar resources so you can streamline your workflow. It works well with time blocking because it allows your brain to focus on only these tasks for a specific amount of time, and then you move onto the next activity to avoid distractions.
Block out time to create your Pinterest pins in a tool like Canva and then schedule them in another block of time.
Planoly
Planoly is another great scheduling tool that many people use for Instagram. But you can also schedule to Pinterest, Facebook, and Twitter. Planoly has paid and free plans.
Hootsuite
Hootsuite is another great scheduling tool that allows you to schedule posts to most of the main social media platforms. It's a robust tool with many awesome features that's easy to use. You can try it with a 30-day trial, and if you like it, there are several paid plans to choose from.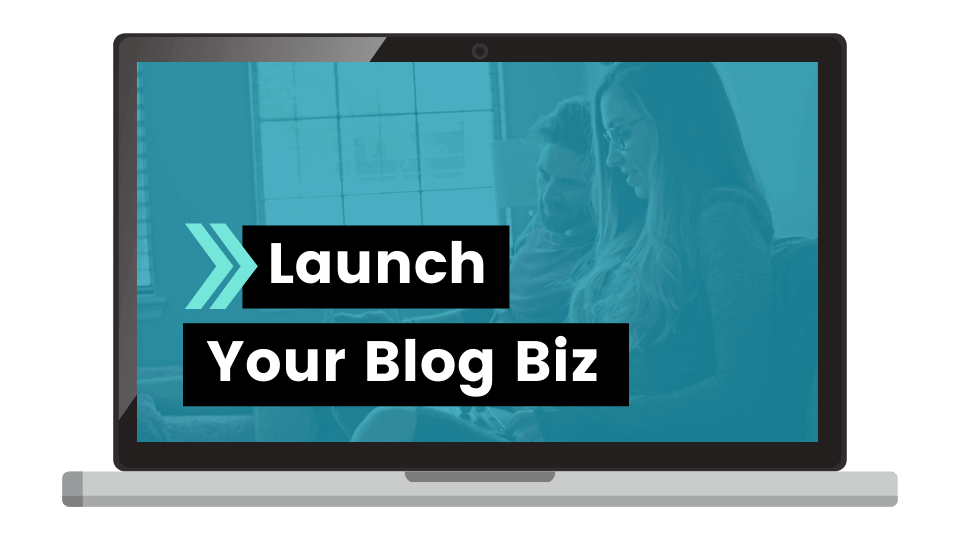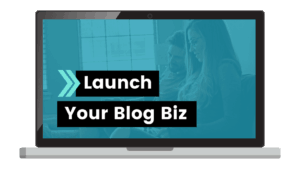 Final Thoughts – How to Blog Consistently
Your Health Matters More Than Your Blog
Take this as a friendly reminder at the end. If trying to blog even when you're super busy takes a toll on your health, then it is not worth it.
It is okay to take a break and then make a comeback when you're ready. Yes, you may lose some of your audience, but then again, your health matters more than the audience.
Burnout is a real problem for many bloggers and has a significant impact on your health.
To avoid burnout and stress that affects your health, follow these tips on how to blog consistently even when you're super busy. It can be done and I'm proof of that!
It will save you time and energy and ensure that your blog helps you make the income you need to live happily and enjoy life.
Do you blog with a full-time job? Tell me your best tips on how to blog consistently in the comments below!
Related Blog Posts on How to Blog Consistently
Here are some more blog posts to help you learn how to blog consistently and make money blogging: