Why blog? What are the benefits of blogging for business or any small business?
To help you appreciate the benefits of blogging for business, we asked seasoned bloggers and small business owners this question for their best insights.
From building your online reputation to demonstrating your expertise, there are several great benefits that you may derive from blogging for business.
Why are blogs important?
Blogs are important because they help businesses connect with their customers and build rapport.
By blogging, businesses can create relevant content that is informative and entertaining, which can lead to more website visitors, customers, and sales.
Use this awesome tool to create content quickly without wasting time, and here are ways to create multiple income streams online.
Blogs can also be used to build relationships with other businesses, which can lead to more opportunities.
How Might a Business Use a Blog? Check out these 11 unique benefits of blogging for business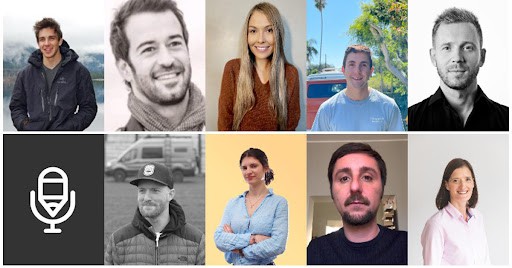 1. Blogging Builds Your Online Reputation
When you blog about topics closely related to your niche, then people are able to gain valuable information that they need and trust the person/brand that wrote it. This helps you become an industry leader.
Blogging is an essential strategy for content marketing and search engine optimization (SEO) for businesses of all sizes.
At Pearl Lemon, we've been able to build our blogs and generate leads from them. Even blogs that were written years ago still rank on search engines and bring us qualified leads as well as build our online reputation.
If you're a coffee business, publish a high-quality blog post about how coffee is made, tips for making different types of coffee, and other coffee-related topics.
This way, when someone is looking for information about "how coffee is made" they can read your blog, click on your website, and use your products because of the content marketing that drew them to you. 
This is just an example, but if you use this approach to blogging, you'll see this as an excellent way for your business and customer base to grow on a regular basis!
-Ion Farmakides, Pearl Lemon Group
While thinking about the benefits of blogging for business, you'd want to avoid these 7 common blogging mistakes though:
2. Blogging Helps Build Professional Connections
One benefit of blogging for business is the benefit of building professional connections.
This is incredibly useful if your blog is super niche and very specific to a particular community or clientele.
Building professional connections is integral to keeping a business going, as it could lead to partnerships or cross-promoting one another's websites on each other's blogs.
In turn, cross-promotion could lead to various partnerships with other companies. That said, never underestimate the advantage of building professional relationships when it comes to blogging.
-Kate Lipman, embrace Scar Therapy
You can even get paid to create sponsored content for other companies on your blog. Use this awesome resource to get started!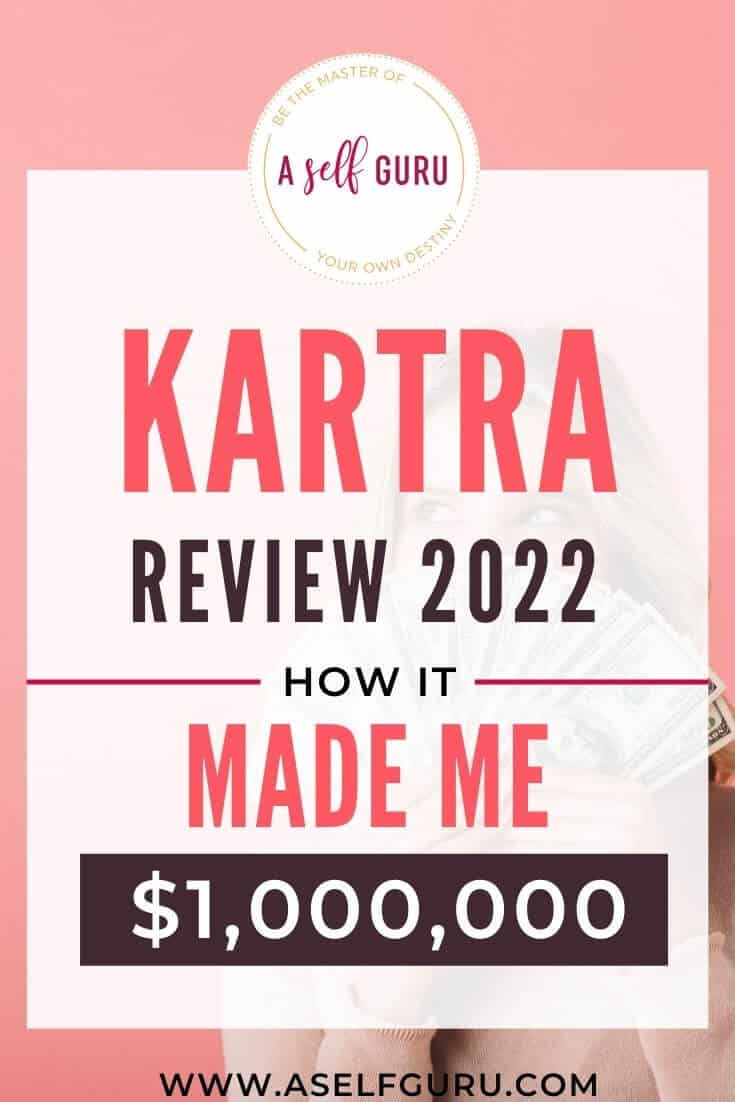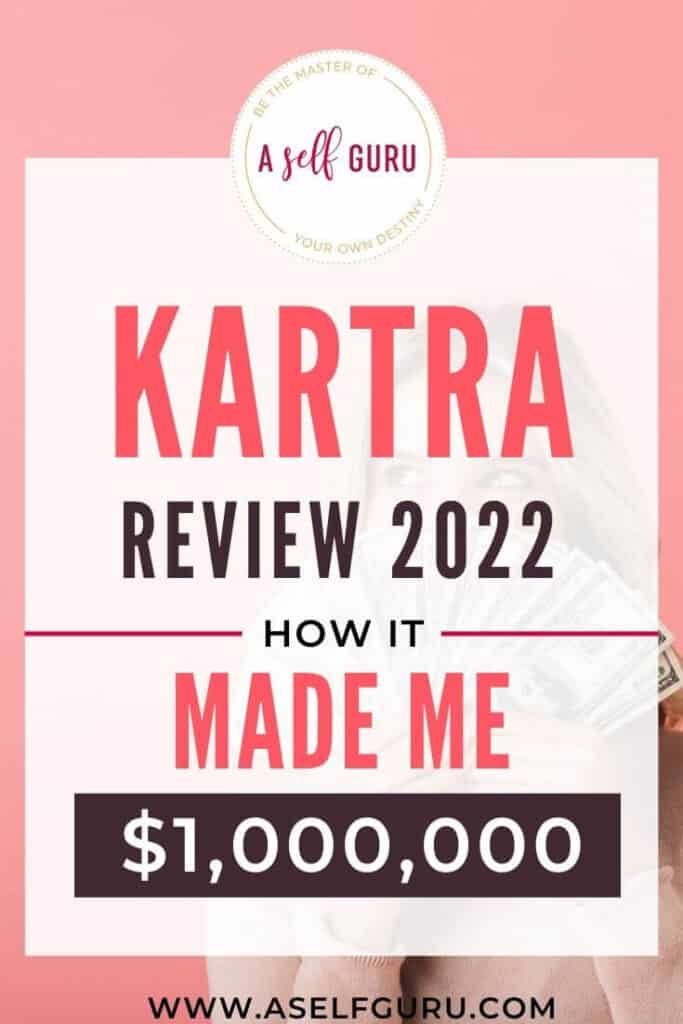 3. Meet Google Search Intent
Organic traffic is the long-term foundation of your website growth.
Increasing traffic is to optimize your content concerning the 4 Google Search intents. They are also known as search queries. They are Informational, Transactional, Navigational, and Commercial.
Blogging helps to meet search queries that have an informational character. An informational search is characterized by searches for information without the intention to buy.
Hence, many product sites on your website are already one step further. They are optimized for transactional (intent to, e.g., download something) or for commercial (e.g., webshops, buy something) intentions.
A blog, however, focuses on background information. E.g., the working principles of your product or the usage of your product, success stories, and alike.
By focusing on informational search intents, users will trust your brand voice because you, first and foremost, provide value. People appreciate being educated without the push to buy right away.
You can use this awesome tool to make sure your blog posts rank on the first page of Google.
-Stephan Wenger, B2B Marketing World
Use this SEO bundle to optimize your blog posts for SEO, and here's a helpful masterclass you can enroll in for free!
4. Blogs Can be Repurposed for Social Media Presence
One benefit of blogging for businesses is repurposing blog content for social media posts later.
Many blog posts will make their way to social media as it is, so why not add extra to them?
Instead of making entirely new content for social media, repackage elements of a blog post like photos, a video excerpt, etc. to save time and money.
Blog content is always great to help you get through moments of creator's block too. Make sure to use your new article in different formats on social networks.
-Kevin Callahan, Flatline Van Co.
Side note: If you don't like marketing on social media then you can still be successful with these tips!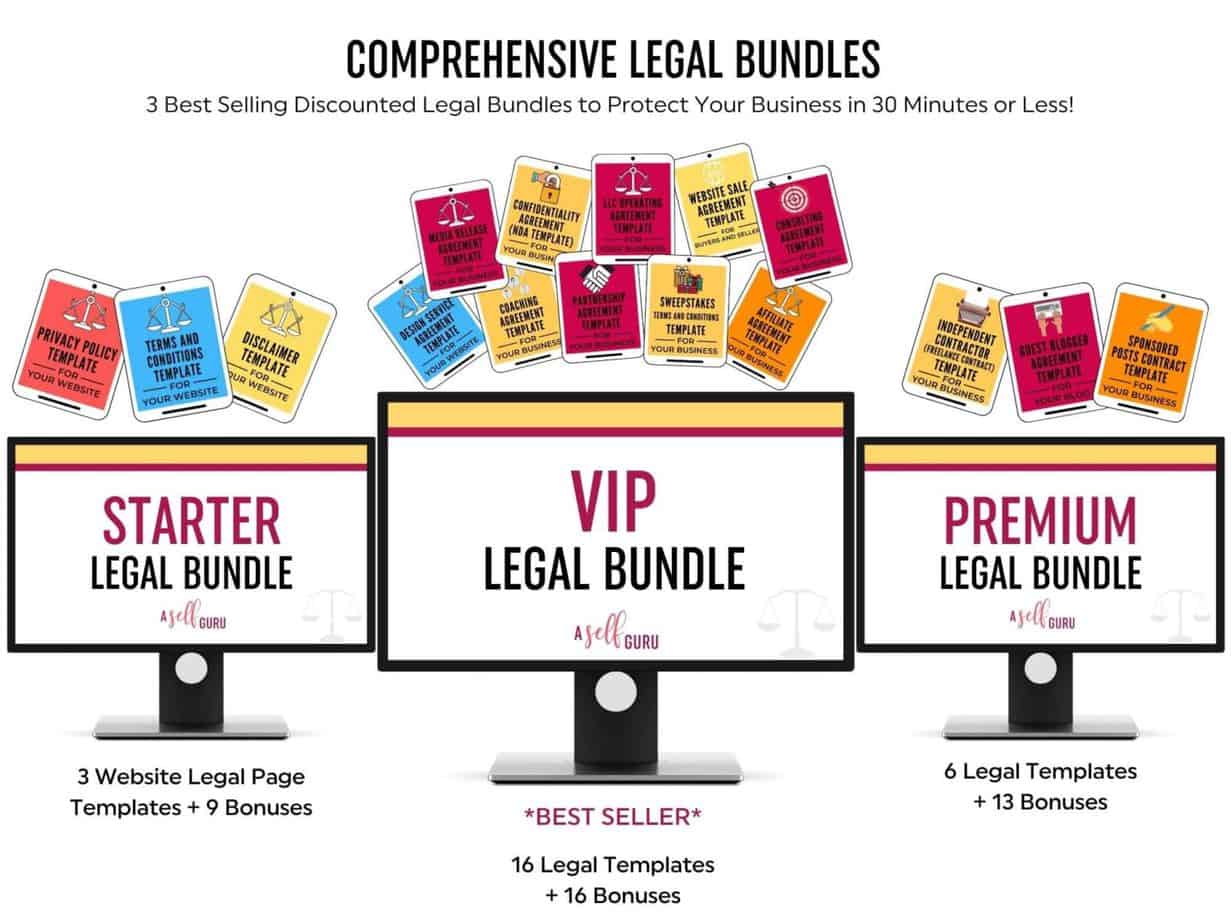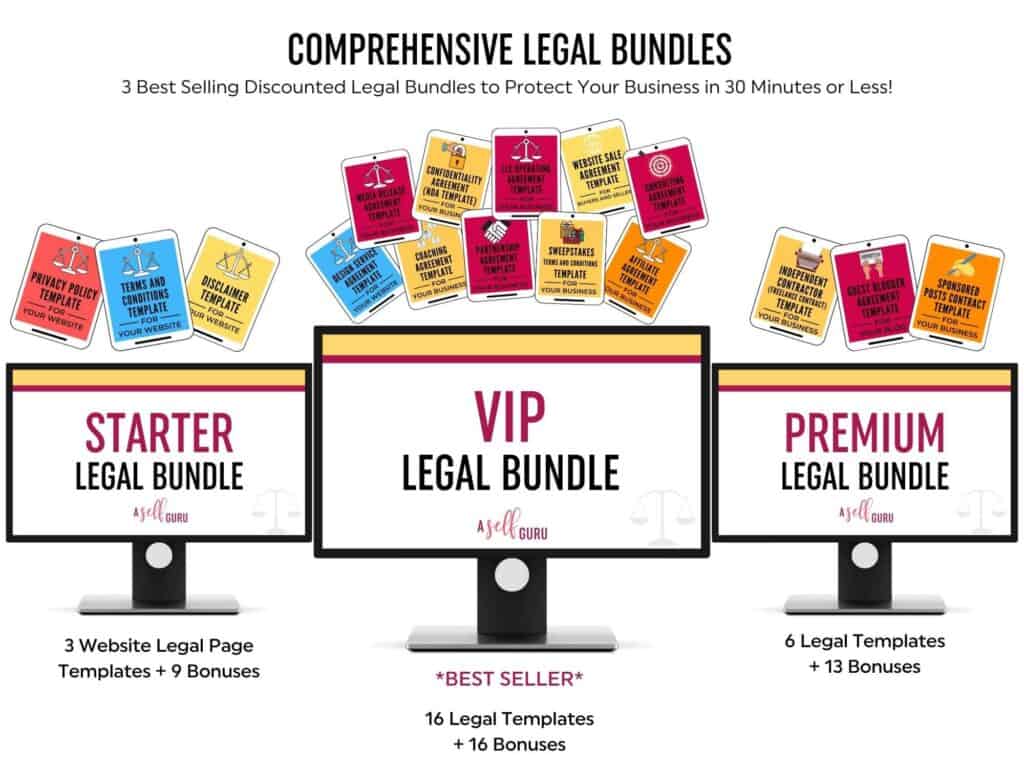 5. Blogging Helps To Get More Leads and Sales (Main Benefits)
Does having a blog bring business benefits?
Here's some data: 43% of entrepreneurs say they don't know how to run a blog or don't use it at all for their online business. 55% of those who have started a blog use it as an effective marketing strategy and derive numerous benefits from it.
A blog can be used as a collection of thoughts, facts, and opinions, writing articles from your market sector to share with your target audience. This is online information that is accessible to anyone who visits the company's website.
The digital age has revolutionized the way entrepreneurs advertise and the way they use media.
Many companies now take action once to lead consumers to ask for more information about their services/products thus increasing brand awareness.
This is one of the benefits of having a blog. The different ways companies relate to their audiences.
In addition, using the blog helps to reduce overall marketing expenses, get more leads and build your email list. You can even use your latest blog as part of your email marketing strategies.
-Piergiorgio Zotti, Consulente SEO SEM Specialist Bari
As you start to appreciate the benefits of blogging for business, especially how it helps collect leads, you want to make sure you're using the RIGHT blogging tools for success!
Watch this video below to find out the 11 best blogging tools for business:
6. Blogging Allows for Personal Marketing To Early Clients
For me, blogging has been an extremely useful tool for marketing to early customers on a very personal basis.
Most clients we approach are more than happy to have their businesses written about and promoted on our blog.
This creates a sense of goodwill and allows us to further market to them in the future. On top of that, our site benefits from the continued addition of high-quality, user generated content.
In turn, more businesses are attracted to the platform by this content.
This positive cycle can be time-consuming, and thus hard to scale, but it's a great way to market to early customers and build out your community.
This is a great advantage of blogging for business. 
-Josh Smith, Roll To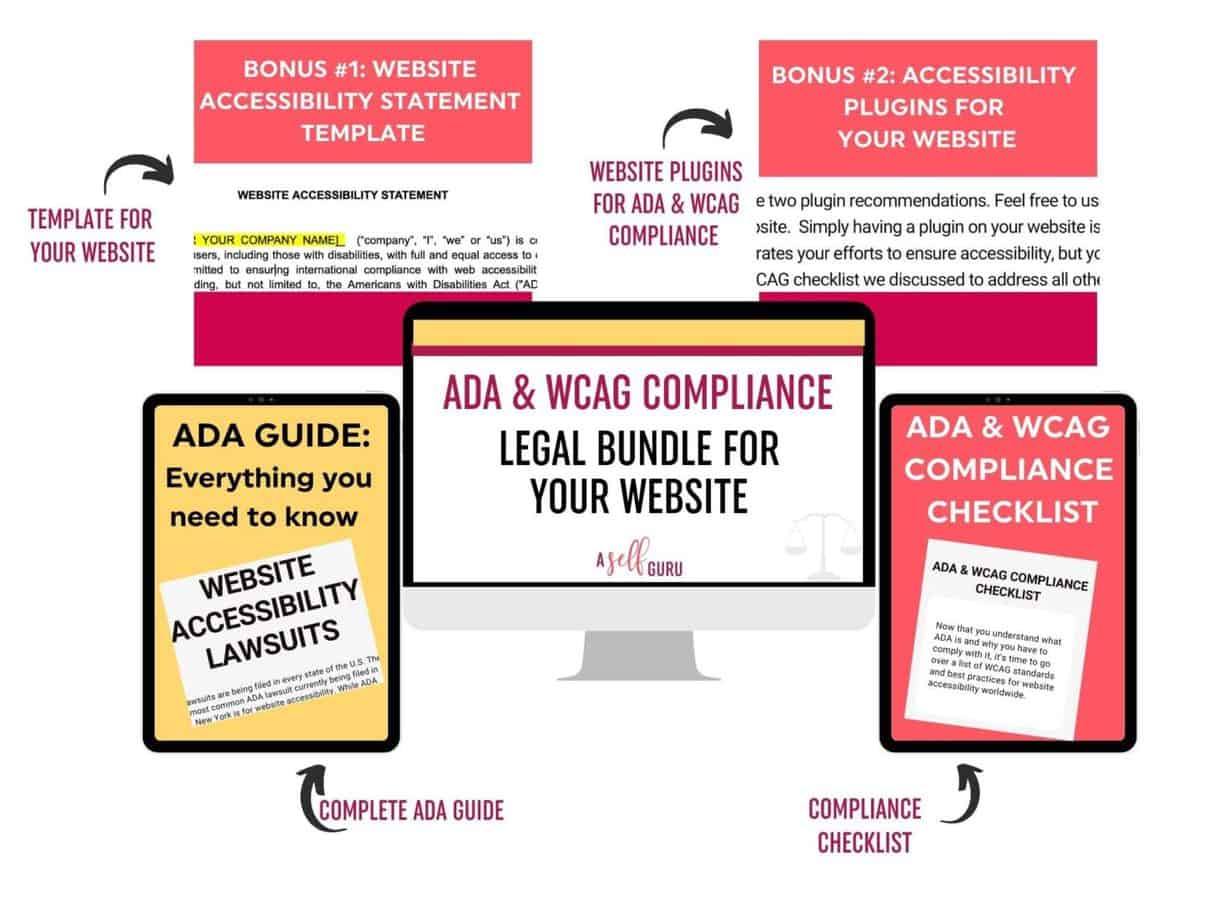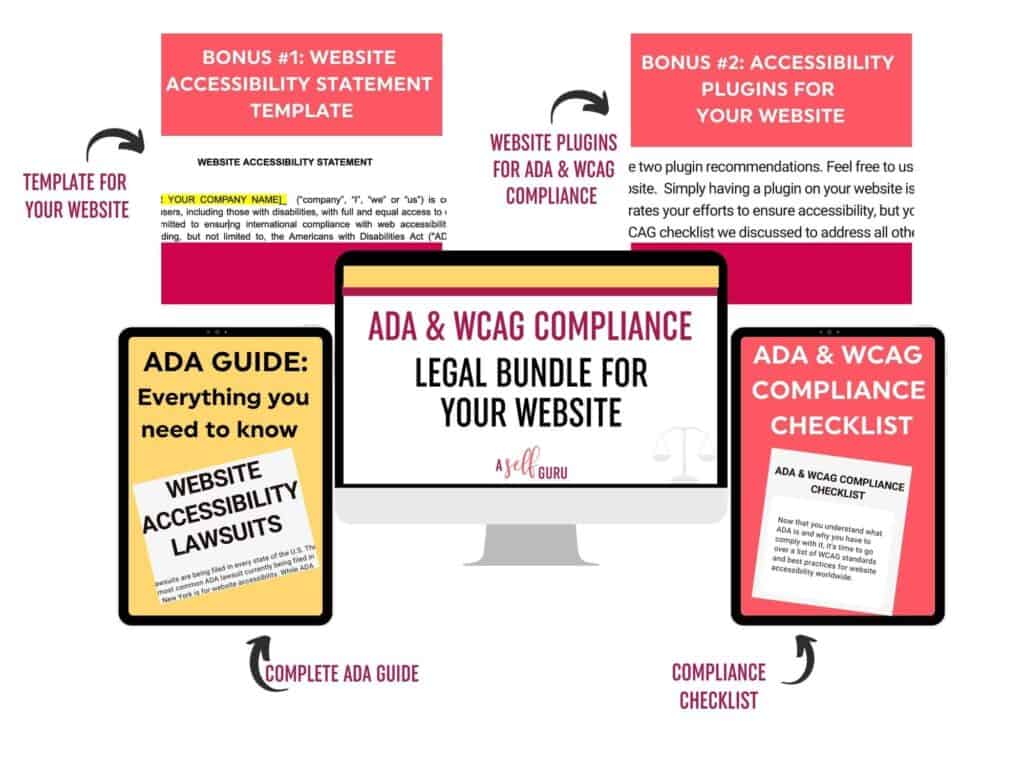 7. Blogging Increases Website Traffic
I believe that blogging for your business is an effective approach to increasing website traffic.
You must first understand your clientele. Spend some time thoroughly researching your customers.
What are the most frequently asked questions in and around your industry? Determine why people should care about what you have to say.
Ultimately, you want to attract individuals at numerous points along their customer journey.
Following your audience study, you should undertake keyword research to identify blog themes and remember to optimize your posts with SEO principles.
Your blogs will serve as the initial hook. The next step is to connect these posts to landing pages and services on your website.
All this helps bring new traffic to your blog if you have great content.
-Max Whiteside, Breaking Muscle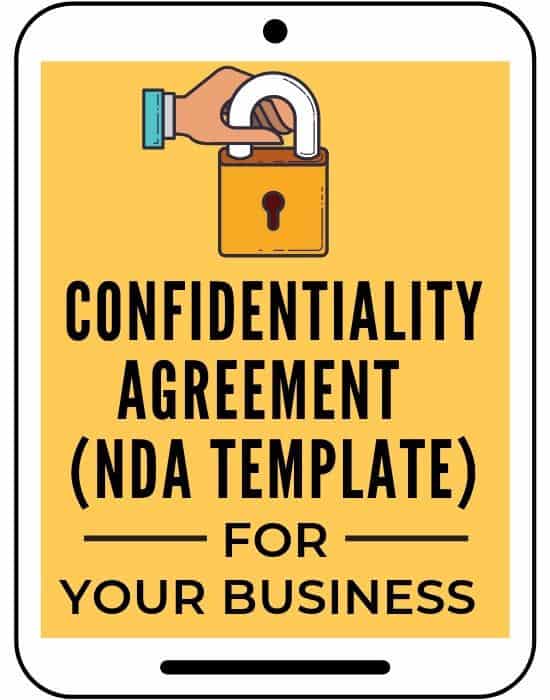 8. Blogging Promotes Your Ideas and Business Goals
The best part about entrepreneurship is the freedom to pursue your ideas and goals.
Blogging makes it possible to share them with the rest of the industry and even the world. This is one of the biggest benefits of blogging for business.
In sharing your thoughts, and even promoting your business ideas, you not only influence other players in your industry to think on the same lines but also send out an invitation to like-minded individuals to join your crusade.
While blogging helps a business use its most important information and expertise in a certain niche to provide more opportunities and solutions, it can also give businesses the chance to spread the word on ideas that are yet to take root and grow.
Every new idea requires the support of several stakeholders to come to fruition. Blogging can help a business garner this support before it makes that next big move.
-Kris Harris, Nootka Saunas
9. Blogging Encourages Reciprocity
One of the benefits of blogging for business is that you can offer free resources like blog posts that tap into one of the classic principles of persuasion – reciprocity.
According to this principle from psychologist Robert Cialdini, when you offer someone something of value (such as an informative blog post) with no expectation of a return favor, they are more likely to do something for you.
In the case of a blog post, offering the value of the free content means people may be more likely to then give their details to download a whitepaper or book in a sales call.
-Fiona Sanderson, myhrtoolkit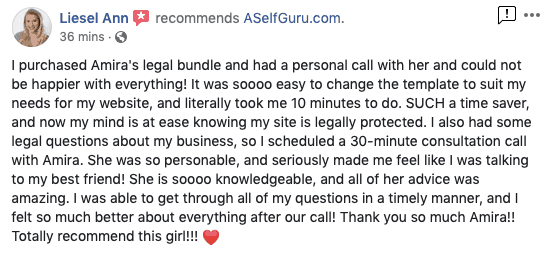 10. Blogging Demonstrates Your Expertise
People trust and believe companies that write about their expertise. This is one of the big benefits of blogging for business.
By producing useful content based on interviews with experts within your team, you can create helpful content for new and existing customers as an industry expert.
When people need to make a purchasing decision, they'll often go with a company that actively demonstrates that they know what they're talking about and a trusted source of information.
-Araminta Robertson, Mint Studios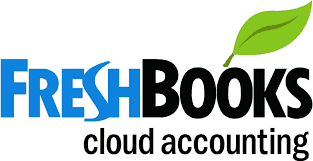 11. Embed Videos in Your Blog Posts to Reach New Visitors and New Audience
One of the benefits of blogging for business is that you can embed videos in your blog posts to help break up the text and add another dimension to your content.
Videos are a powerful tool to show off your products or services in action, take customers behind the scenes of your business, or simply tell a story that ties into your brand.
Here's an example:
Videos can be really helpful in boosting your blog's SEO by attracting new readers, and more traffic from search engines and social media sites.
When you embed a video in your blog post, you're more likely to get traffic from people who are searching for videos on those topics, as well as people who are searching for information about those topics and stumble across your video while they're doing their research.
Video content is becoming increasingly popular and important. Here are 11 killer YouTube tips for you as well.
Blogging for Companies (Company Blog)
As shown above, blogging benefits for companies are many and varied. You can repurpose blog content on social media platforms and use it to advertise new products to make a positive impact.
I personally use my active blog as an educational blog filled with informative content and valuable insights on legal and business tips to increase my conversion rate.
By blogging, companies can establish themselves as thought leaders in their industry, build relationships with potential and current customers, and generate leads and sales. 
Additionally, blogging can help to improve search engine rankings, drive traffic to a company website, and provide an outlet for company news and announcements as discussed above.
Overall, blogging is an effective way for companies to connect with their audiences and achieve their marketing and business goals.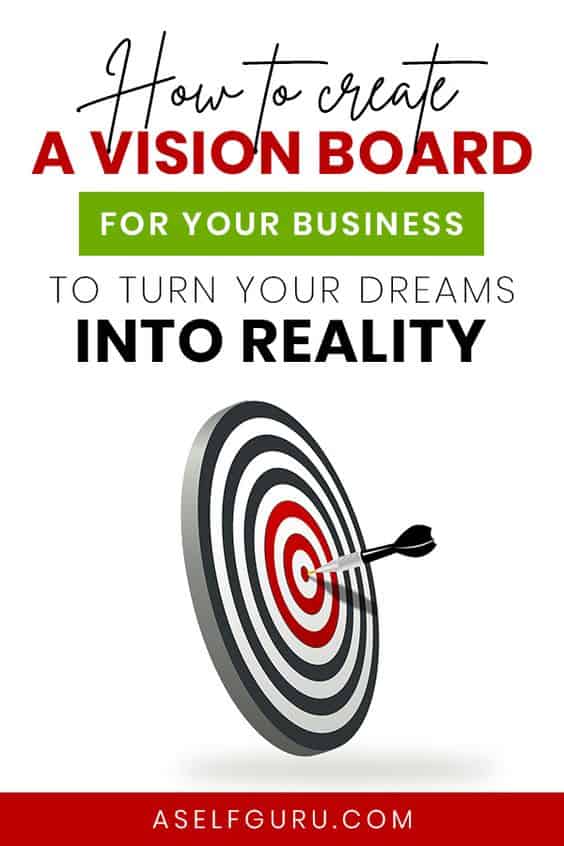 What are the benefits of blogging for business and concerns?
While the benefits of blogging for business are many, some people have blogging concerns too.
Another frequently asked question is: what are the disadvantages of blogging?
Some businesses may have concerns about blogging such as not having enough time to maintain a blog or feeling that blogging may not be beneficial to their business.
It can be time-consuming to maintain a blog. You'll need to regularly write and publish new content, and promote your blog on social media and other channels. This can take away from other important tasks, such as running your business or marketing your products and services.
Try these 5 secret tips to maintain a consistent blogging schedule (even with your full-time job).
Also, you may be tempted to start a YouTube channel instead of blogging. Here are some tips to get started with that.
How to create a blog – start blogging for your business?
Now that you understand the enormous benefits of blogging for business, you may be wondering how to successfully start a blog?
The one that leads to more sales and income for you? Use this awesome resource to launch your blog in just 7 days (as I did!)
Check out the 6 easy steps to start business blogging and create valuable content in this post.
You will need this all-in-one business platform to run your entire business. This is the same tool I use to manage my seven-figure business.
Use this hosting company to get a special discount for our readers.
Also, here are the 10 most important things to do before starting a blog! (and don't forget to subscribe to my YouTube channel)
How to Write a Blog Post Outline (Easy Way)
One of the benefits of having a blog is that you can be a thought leader and write helpful high-quality content on any topic to reach potential clients!
But before you start cranking out blog posts, it's important to have a plan. That's where a blog post outline comes in.
A blog post outline is simply a framework for your blog article.
It includes the main points you want to hit, an introduction, and a conclusion to help your blog post rank in the search results.
The outline is there to help you stay on track as you write and make sure you don't forget anything important.
By taking the time to map out your ideas ahead of time, you can save yourself time and frustration later on. 
You also want to write SEO-friendly blog posts as explained in this blog post. 
Not sure how to get started? Here's a quick and easy guide to writing a blog post outline:
1. Start with a working title.
The first step is to come up with a working title for your blog post for the best results. This will be the main focus of your article, so make sure it's something catchy and attention-grabbing.
2. Write a one-sentence synopsis.
Once you have your title, write a one-sentence synopsis that sums up the main point of your article for long term. This will be your "meta description" with relevant keywords for SEO and will help keep you focused as you write.
3. List out your main points.
Now it's time to start fleshing out your article. Begin by listing out the main points you want to make in your blog post. These will be the main sections of your article, so make sure each point is relevant to your topic.
4. Fill in the details.
Once you have your main points mapped out, it's time to start filling in the details. For each section, write a few sentences (or bullet points) about what you want to include.
5. Add a conclusion.
Wrap up your article by restating your main points and leaving the reader with something to think about.
6. Edit and proofread.
Before you publish your blog post, take the time to edit and proofread with this it for any mistakes. This will help ensure that your article is clear and error-free.
Lastly, use these Pinterest templates to create beautiful images for your blog posts, and use them on Pinterest to get free traffic. They are a must for any blog!
Following these simple steps, you can easily write a blog post outline that will help you plan and organize your thoughts. By taking the time to map out your ideas ahead of time, you'll be able to write a more focused and well-written article.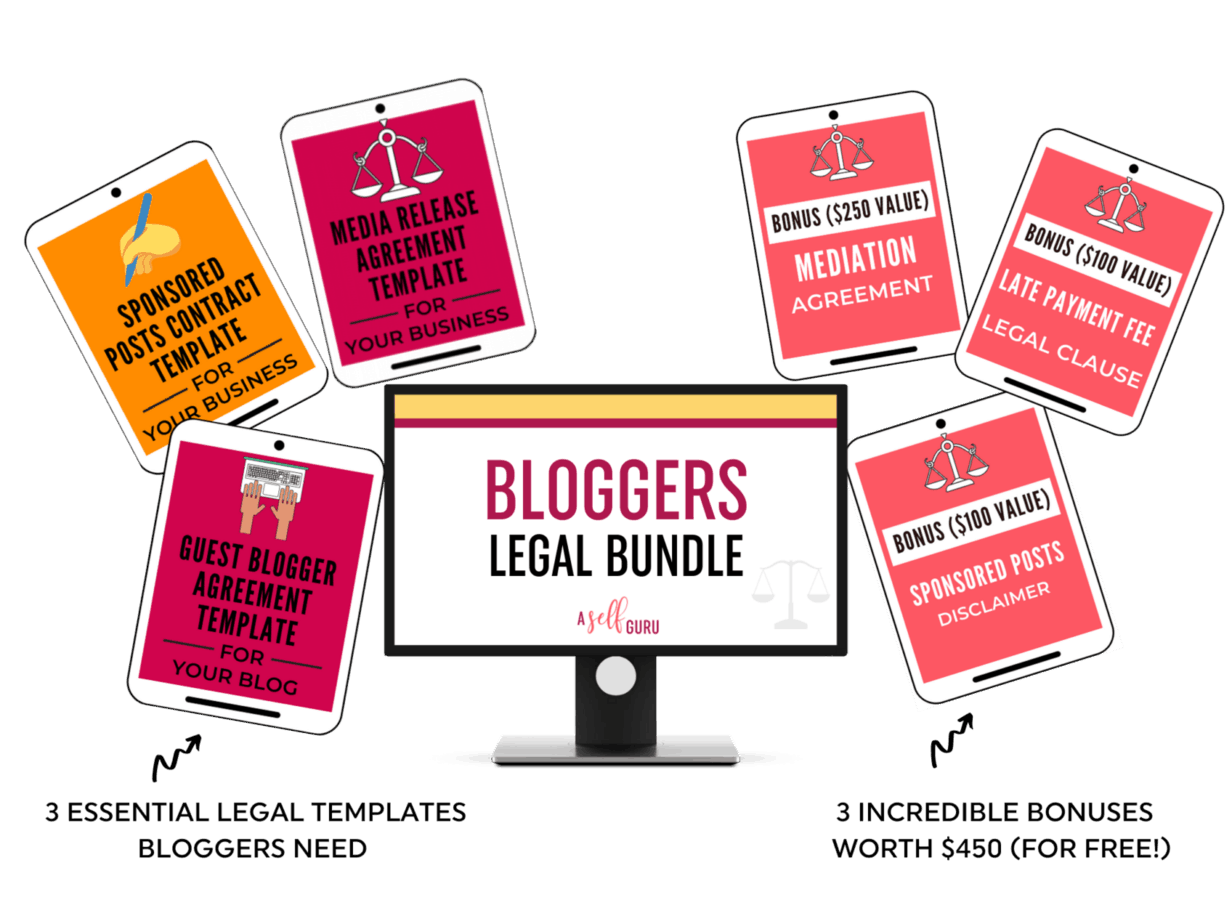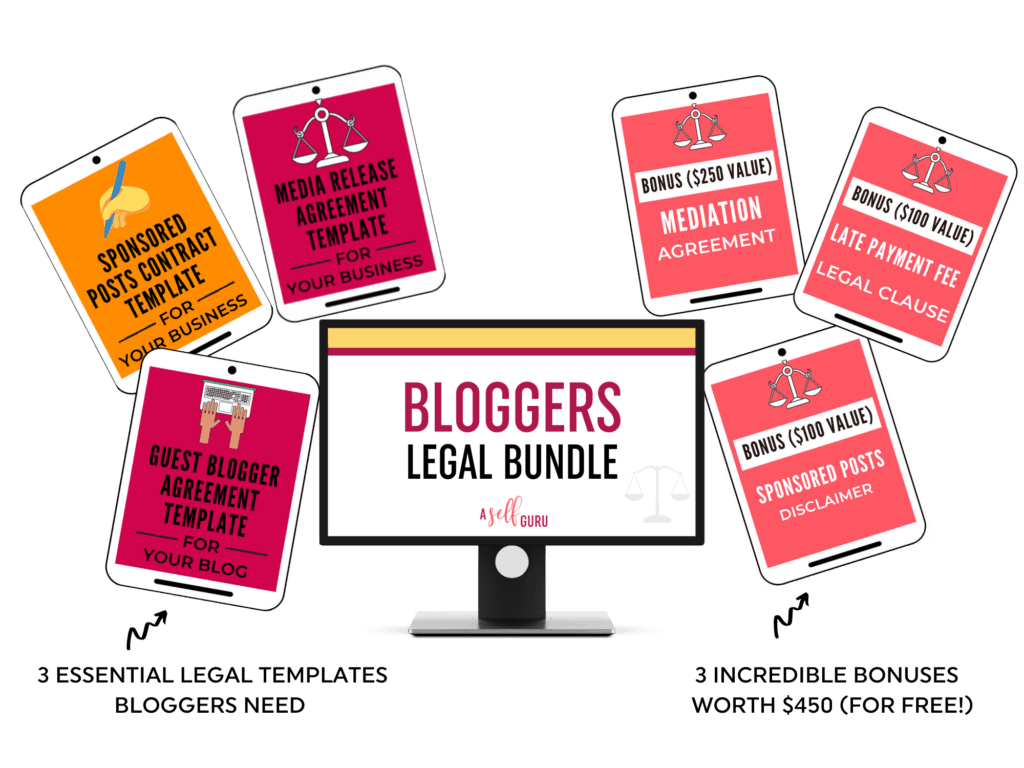 Free Blog Post Checklist
Check out this blog post to get a free blog post checklist of 24 things you should do BEFORE and AFTER publishing fresh content or a new blog post to help you get more traffic and engagement!
It will help make sure you get the most benefits of blogging for business. Here are some more awesome resources for you!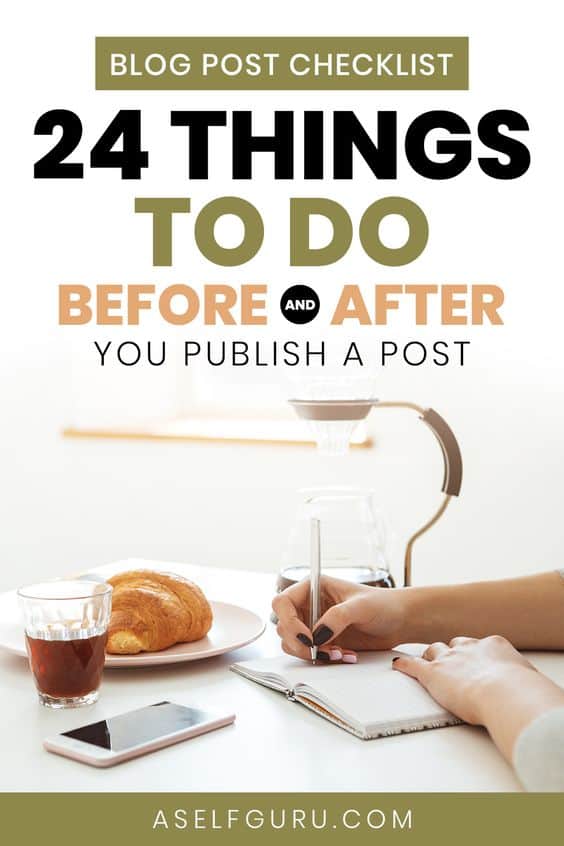 Final Thoughts on benefits of blogging for small business
The benefits of blogging for small businesses are many and varied.
Perhaps the most obvious benefit is that it provides a great platform for businesses to share their story and connect with customers and potential customers.
In today's digital age, new customers are increasingly turning to the internet as their go-to source for information about products and services.
By having a blog and online presence, businesses can ensure that they are putting their best foot forward and providing accurate, up-to-date information about what they have to offer.
Another benefit of blogging for small businesses is that it can help to boost search engine optimization (SEO) efforts.
SEO is all about making sure that your website appears as high up as possible in search engine results pages (SERPs) when people search for terms related to your business. Because blogging helps to keep your website fresh and relevant, it can be a valuable tool in boosting your SEO.
Finally, blogging can also help to build trust and credibility with potential and current customers. In order to make a sale, customers need to feel like they can trust you and your business.
By sharing blog posts on social media accounts that are helpful, informative, and engaging, you can show your customers that you are an expert in your field and that you care about providing them with the best possible information and products.
When customers feel like they can trust you, they are more likely to do business with you.
Related Blog Posts on Benefits of Blogging for Business
Check out these other helpful blog posts on best ways and best practices for starting a successful blog on any specific topic:
In addition to the benefits of blogging for business, you also need to make sure your blog is LEGALLY compliant with the different laws and regulations.
Check out the helpful blog posts I put together on various legal topics here.
You also need to make sure your website is ADA compliant.
Below are more helpful blog posts on how to legally protect your blog and avoid costly mistakes.
Don't forget to join my awesome Facebook group with over 7,000 incredible entrepreneurs. You'll be welcomed into this supportive group with bloggers, business owners, and go-getters. Plus, you'll get helpful legal, blogging, and business tips for free.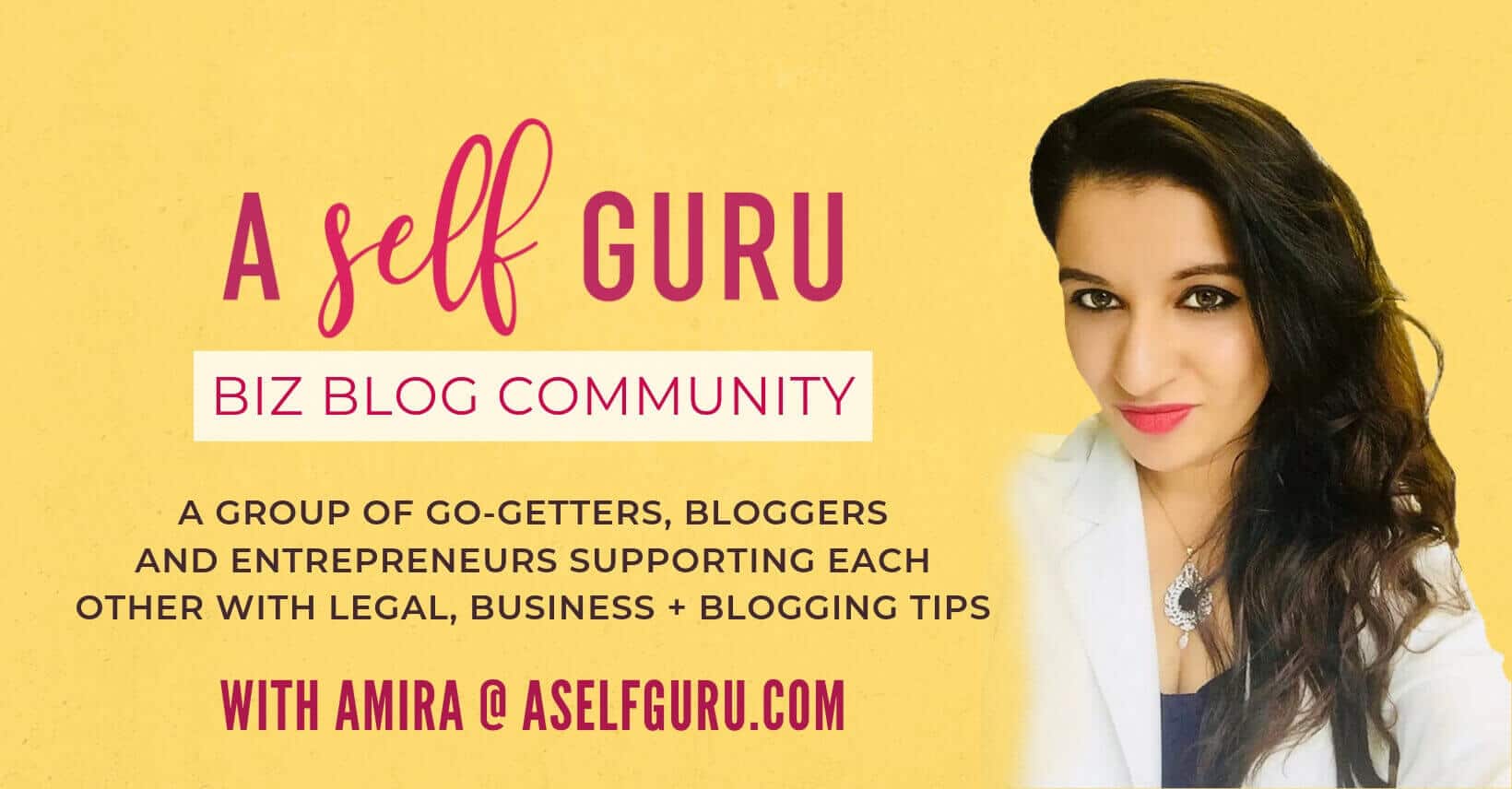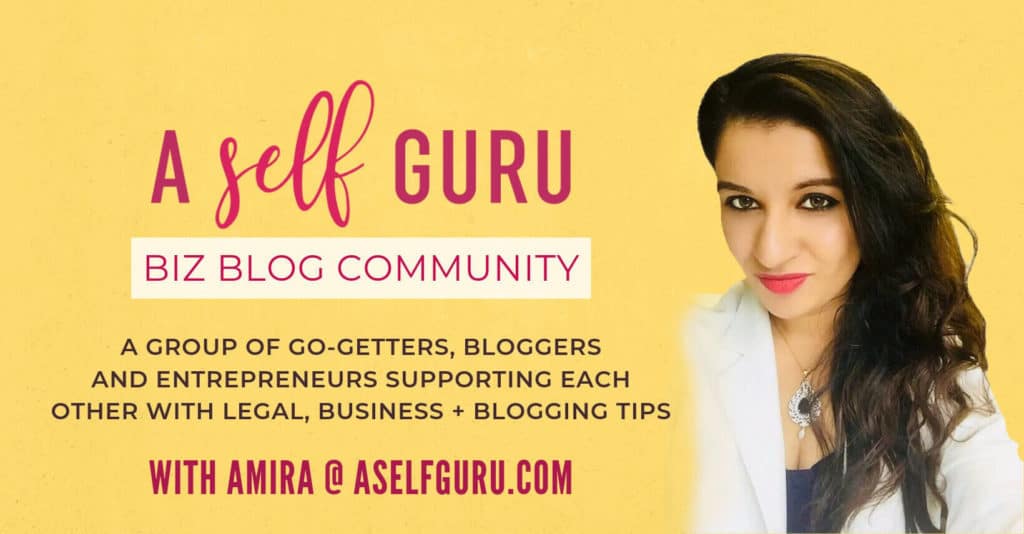 COMMENT BELOW AND LET ME KNOW IF YOU HAVE EXPERIENCED ANY OF THESE BENEFITS OF BLOGGING FOR BUSINESS?