Have you wondered why some bloggers seem to have it all together and seem to get more done? It's likely because they know how important it is to set blogging goals so you can make plans to achieve them step by step.
Bloggers need to make SMART goals to grow their blogs, and even writing the perfect blog post requires planning and an outline. For some people, digital planners are great, and sometimes the best planners for bloggers are the old-school paper planners.
In this post, you'll learn some of the best planners for bloggers and things to consider when choosing the right one for you like paper planners vs. digital planners. Whichever type you prefer, there's one on this list for you.
Why Bloggers Need a Blog Planner
Most bloggers start a blog so they can generate passive income and leave their day job. And that means many of us start a blog while working full-time. So that means you have a lot to do, and a planner ensures you don't forget things.
Plus, it helps you set goals and achieve them. Setting goals allows you to plan them out step by step, so you know what you need to do to achieve them.
Planners are the organizers of our chaotic and crazy lives, and I, for one would be lost without mine. It certainly helps me remember all the blogging tasks I need to do, and it helped me start a successful blog.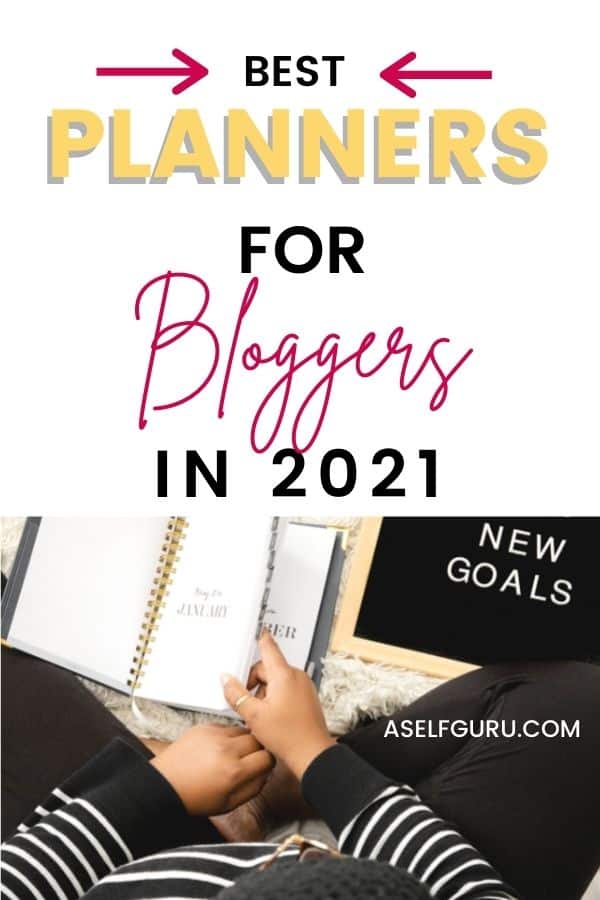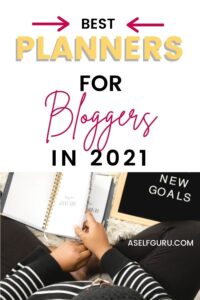 Things to Ask Yourself Before You Buy a Blogging Planner
Digital Planner vs. Paper Planner
Some people love the feel of a paper planner, while others love that a digital planner is easier to take with them wherever they go. And some love that a digital planner is easy to edit while a paper planner makes it more difficult to edit.
Some may argue that a digital planner is less expensive because you only need to buy it once. But you need to buy a new paper planner every year.
It's really a matter of preference because while you'll never get the feel of a paper planner with a digital, you can't collaborate on a paper planner like you can on a digital.


Do You Need a Planner for Your Whole Life or Just Blogging?
For most of us, a planner is for all parts of our lives because it's not as if blogging happens separately from the rest of our life. Indeed, having a planner is what will help keep you sane while you're trying to balance blogging with family, friends, and work.
But if you just want something separate for blogging and making money online, there are planners perfect for that too.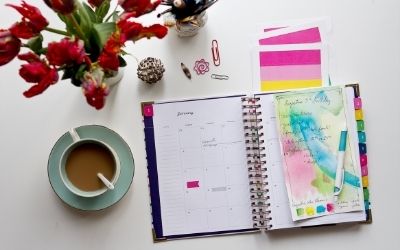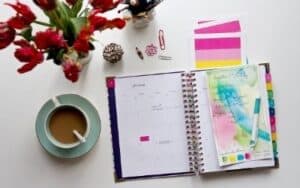 How Do You Know if It's the Right Blogging Planner for You?
Well, there are many things to consider when looking for a blog planner.
Is it easy to carry?
The right planner is portable and light, so you can carry it with you without it being too heavy. Considering it's organizing your life, you need to be able to take it with you wherever you go.
What features do you need? 
Think of the features most helpful to you. Do you want one that has a daily planner or a monthly planner? You may want one that has a weekly layout to set weekly goals.
Perhaps you want an 18-month planner that lasts longer. Or you may prefer printable planners you can buy online and print off.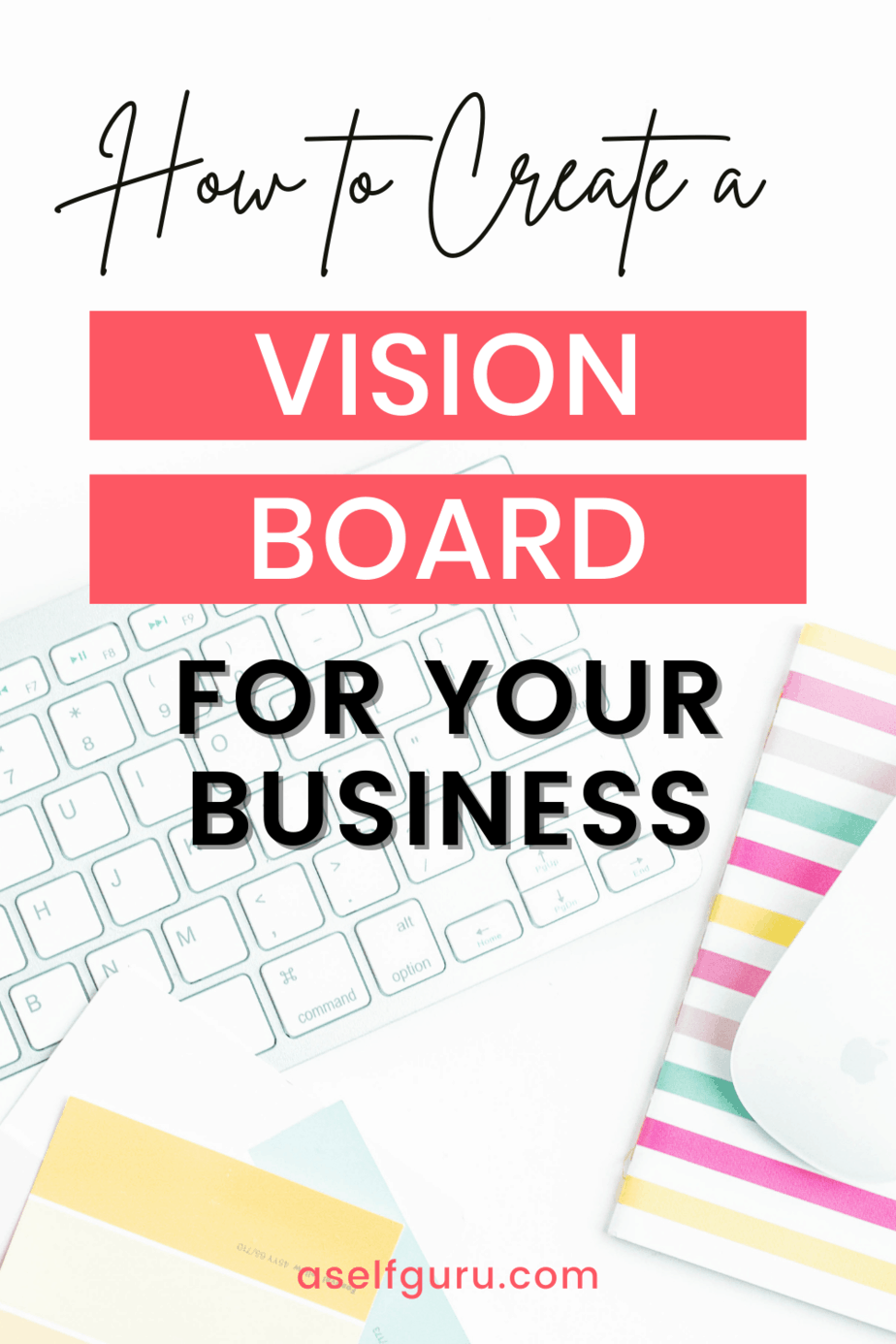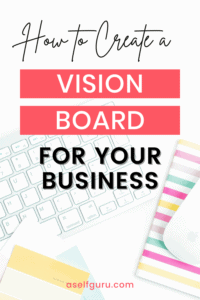 Does it look pretty? 
This may seem obvious, but you won't use it if you don't like it. So, the best planner for you is the one that is most attractive and has the features you need.
Is it customizable? 
Does it come with the dates already filled in, or can you customize the timeframe? Do you want a place for notes? If you can't personalize it, it won't be much use to you?
Now that you have an idea of what makes the perfect planner for you, here's a list of 7 great planners you're sure to love.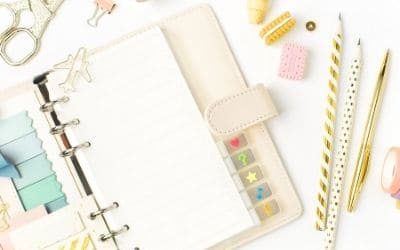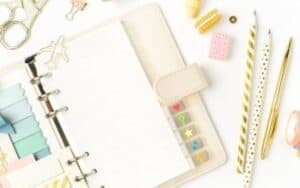 7 of the Best Planners for Bloggers
The Happy Planner is the perfect customizable planner for bloggers. You get to choose the planner size right for your needs from big, classic, mini, or skinny classic. Or you can choose it by the layout – classic, horizontal, dashboard, and other.
No planner would be complete without fun stickers, and this planner gives you plenty to choose from, including:
Teacher
Everyday
Decorative
Productivity
Seasonal
Colorful
Then you get to choose accessories like filler paper, accessory books, extension packs, or a storage case.
And it doesn't stop there. They have back-to-school planners for teachers and students, a Disney collection, and even planners where the date starts in July. I haven't seen a more customizable planner before this one.
This is one of the best planners for bloggers because it has multiple sizes and kinds of layouts.
Erin Condren has a couple of very popular planners, and one is the Life Planner. And now it's easy to personalize like never before.
This planner comes in a 12-month or 18-month option in three sizes and four different interior designs. You get to choose from three layouts – vertical, horizontal, or hourly.
What I really love about this calendar is you can personalize the cover and coil color, including creating a cover photo from your personal photos. It's actually the perfect way to combine your vision board and blog calendar all into one planner.
There are places to write down your content ideas and even set a content creation schedule. Add in the days you want to send something to your email list and other important blog tasks, and you're good to go.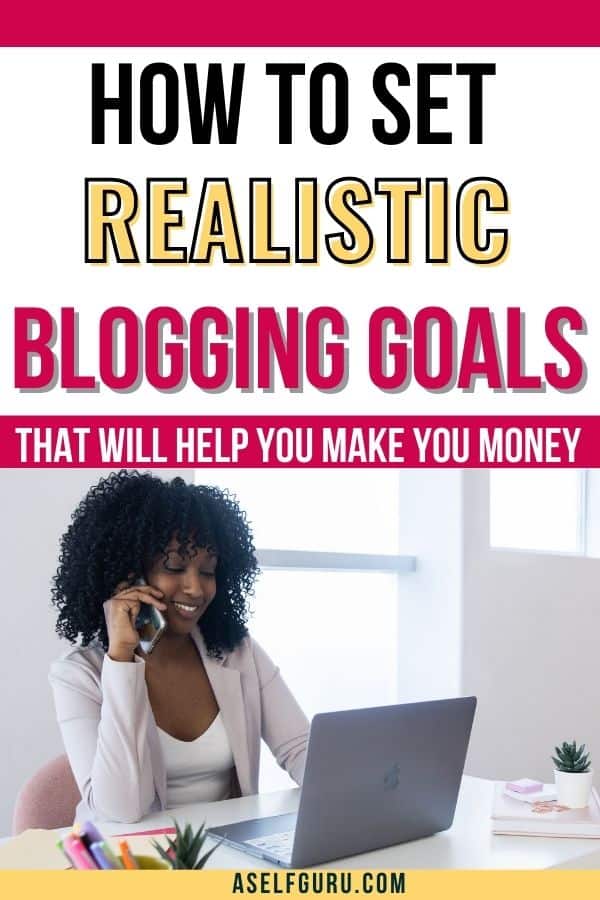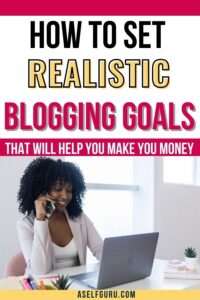 Have you joined our high-paying affiliate program here to make a 40% commission on each sale! Find out how to make over $200 per sale in this video! (and subscribe to my YouTube channel for more tips)
This is a luxurious and top-quality planner, ideal for both women and men, and perfect for bloggers to increase productivity and happiness!
Why it's one of the best planners for bloggers? Because I love how it helps you become the best possible version of yourself on a mental, physical and interpersonal level using the law of attraction guide.
It comes with 248 pages of life transformation, 52 weekly, 12 monthly planning overviews and reflection, journal pages, habit trackers, and so much more!
You can achieve your goals using the law of attraction principles, and this planner for bloggers and entrepreneurs helps you do that while reducing stress and overwhelm. You'll fall in love with it!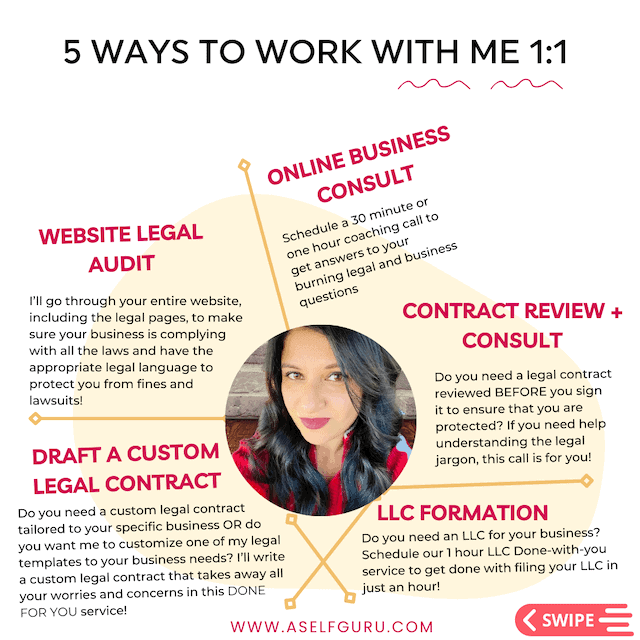 If you're looking to set a quarterly goal for your blog, Kristie Hill's Action Planner for Bloggers has everything you need. She created it because, as a blogger, she knows it's easy to get distracted running a blog business.
And those distractions can cause you to lose focus on what you need to do to reach your goals.
It's easy because there's so much to do, but you can't grow your blog if you're scattered between multiple tasks. This project-based planner helps you ignore all the "shiny objects" so you can make those big dreams you have become a reality.
It has three main parts – the goal to focus on, the weekly action list, and a daily to-do list. Break that quarterly goal into a monthly goal and then weekly and daily, so you have a clear set path to achieve that goal.
Plus, it gives you a clear look at your goal and allows you to see how much more achievable it is when you break it down into bite-sized pieces. Make finishing any important blog project a breeze with this great planner for blogging.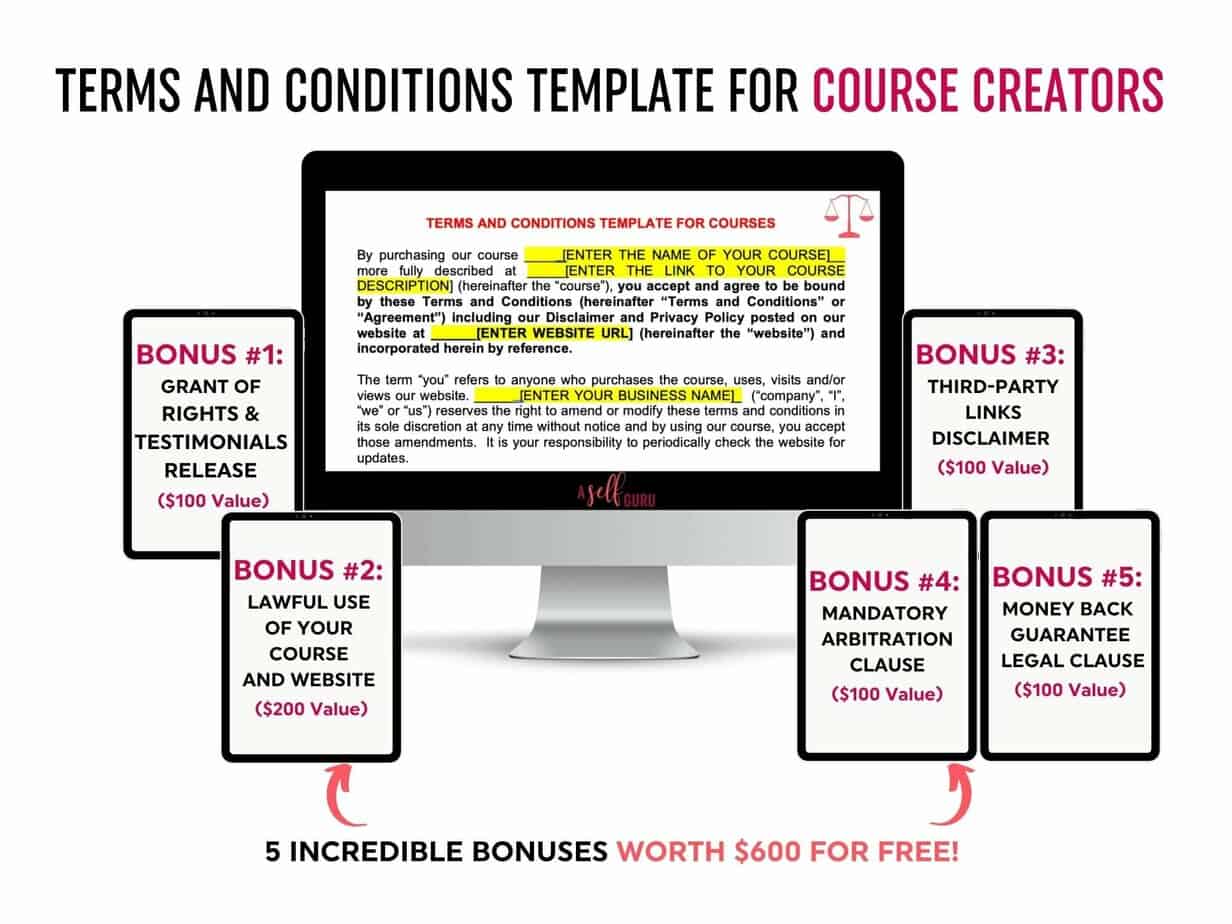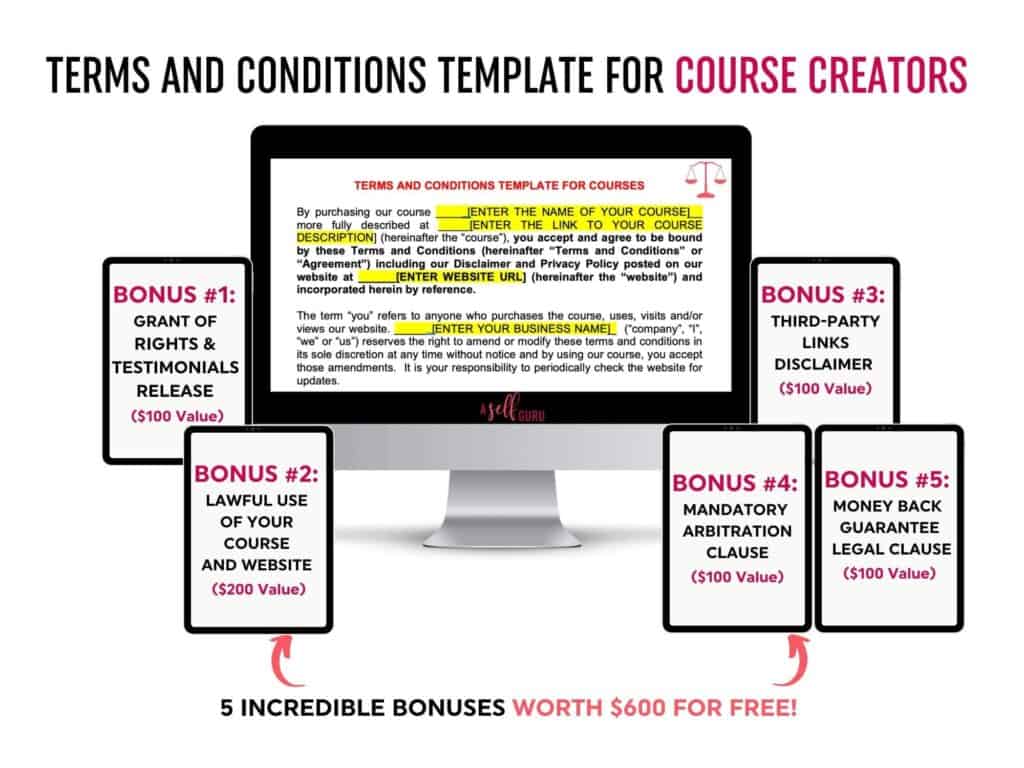 Have you ever heard of pouch planners before? They allow you to keep your pens in them, which is great if you take them on the go as many of us do. This is a planner with monthly layouts so you can add your appointments too.
It could be a travel blogger's favorite planner because of its simplicity and pouch for organizing things. Add your earbuds or stationery supplies too.
There are colored monthly calendars so you can add all of your appointments and birthdays of family and friends. The pouch planner also has places for a daily agenda you can cross off and tear out to-do and shopping lists.
You'll find multiple cute cover designs, and you can choose between a 12 or 17-month calendar.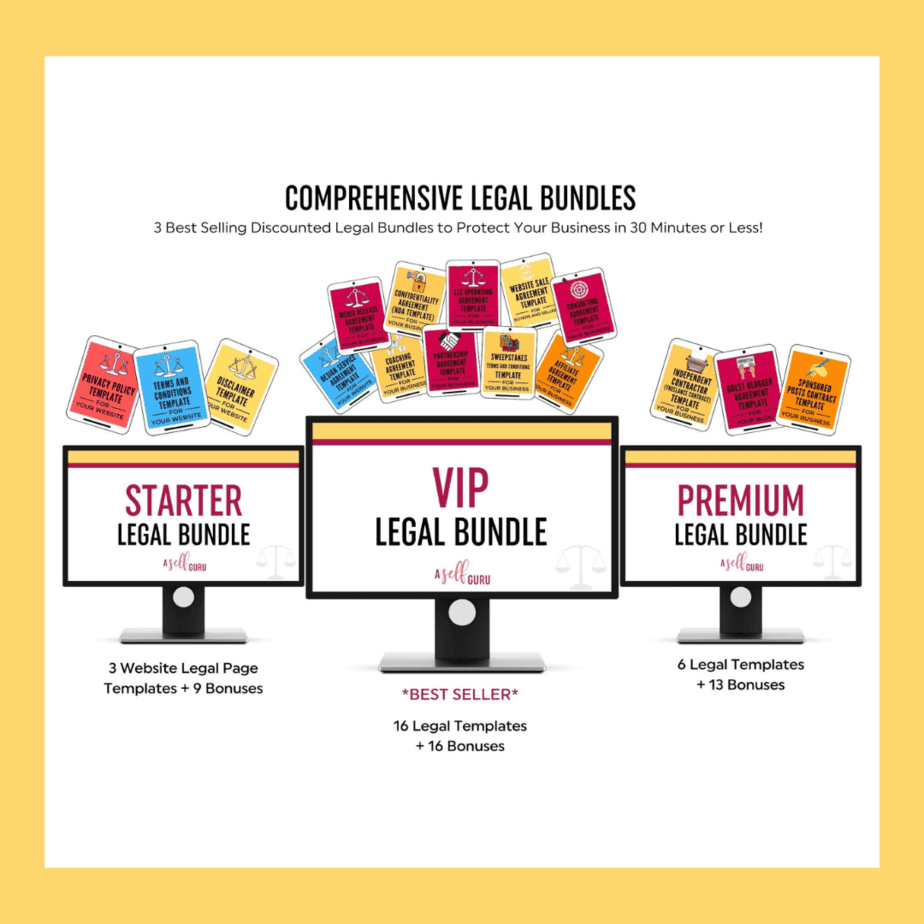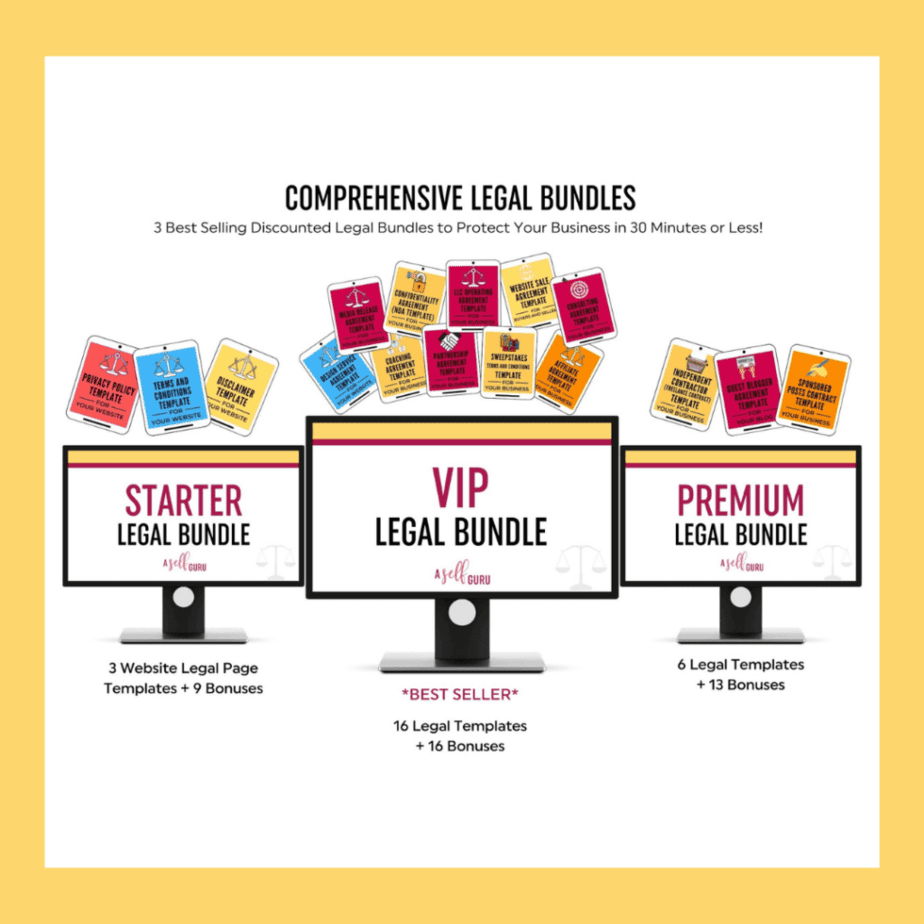 This 246-page CREATE planner makes the perfect gift for a blogger friend or yourself because it was created by a blogger. This planner helps you focus on the things to get you moving in the right direction with your goals.
If you're overwhelmed, horribly disorganized, and have some great ideas for products that won't ever get created, this is one of the best blogging planners for you.
This planner helps you focus on the right blogging goals you need to grow your blog by helping you track and analyze the things that matter most.
You'll learn how to tie the current stage of your blog to the tasks and goals that will get you maximum returns. Also, you learn how to track your email metrics, content types, and social stats.
Create an email and content strategy that helps you achieve your blogging goals and map out your projects from start to finish. Meera's experience as a blogger makes this planner a must for other bloggers.
Related Video: Make sure to do these 10 things to build a successful blogging business!
The Legend Planner Pro is a hit for many reasons, but the most important is that it's a planner that helps you manage your whole life. It's a journal, gratitude log, and appointment book all in one. In my opinion, it's one of the best planners for bloggers!
The design of this planner is based on leading scientific studies on boosting productivity & happiness!
Create monthly goals and break those down into weekly goals in the weekly layout. There's a place to make your passion roadmap and a section for monthly reflection. You'll also find blank pages you can use as a journal or even jot down blog post ideas.
It helps you strive for continuous improvement using the weekly and monthly reflection section and works for both men and women.
Plus, it comes with lots of stickers for organization and fun, like many of the other best planners for bloggers.
You can use this planner as a blog calendar and for goal setting. You can even create a schedule for social media posts and add it here. It has plenty of writing space to implement your business plan and create action steps.
What makes it one of the best planners for bloggers and so effective is the fact that it comes with a money back no questions asked guarantee! If the goal setting planner does not work for you, you can ask for an exchange or refund easily for any reason.
FAQs on the Best Planners for Bloggers
What is the best blog content planner?
The Blog Boss Management System and Create are perfect for planning content for your blog.
Where can I find a blog planner online?
All of these calendars are perfect for blogging, and you can find them on Amazon or the blogger's website like the Blog Boss Management System, for example.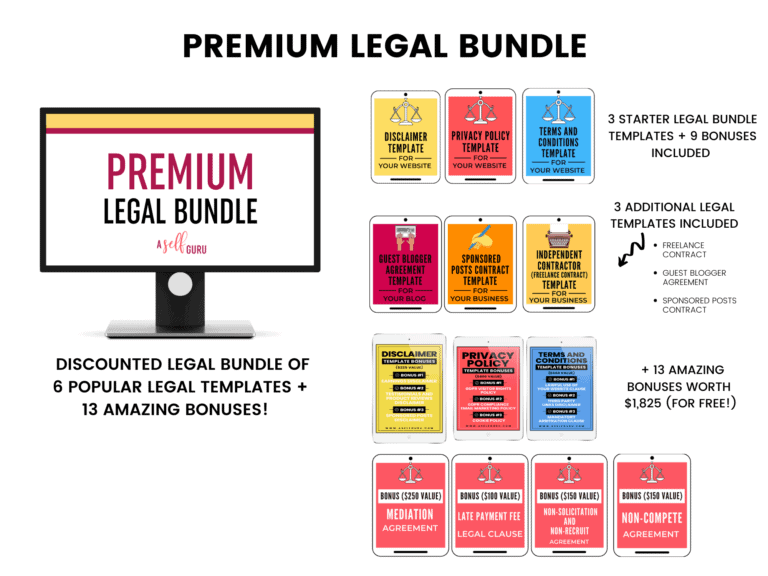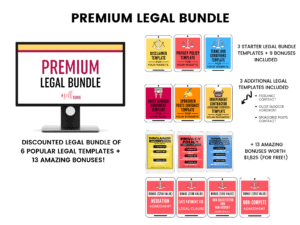 Final Thoughts on Best Planners for Bloggers
Now that you've found seven great planners you can use for blogging, your primary job is to choose the best one that meets your needs. Most of these have weekly spreads and monthly views, as well as a calendar for every month that allows you to write your appointments.
New and experienced bloggers can find a planner here that meets their needs as there are a wide variety of styles and features to choose from.
Comment below and let me know which one of these best planners for bloggers you'll get. 
And before you go, are you blogging legally? Read this post to see the three legal mistakes many bloggers make and how to fix them. You don't want to risk getting fined or worse yet, sued because you didn't protect yourself legally.
Listen to some of the 30,000+ entrepreneurs I've helped over the past few years with my customizable legal templates.
As a business lawyer, I know exactly what you need to protect your blog and business and as a blogger, I understand how the legal aspect can be so confusing. Check out my helpful legal templates today to make sure you fully protect your business.
You can read the hundreds of 5-star reviews my customers have left me here.
DOES ONE OF THESE PLANNERS LOOK LIKE THE PERFECT ONE FOR YOU?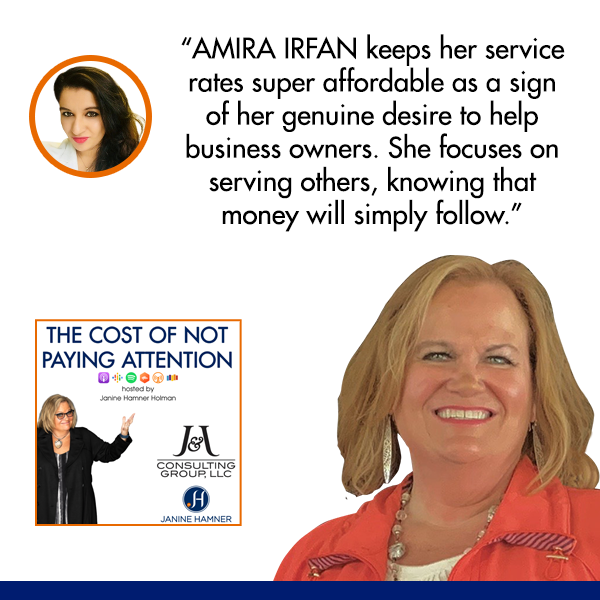 Related Posts to Best Planners for Bloggers
You'll find my most helpful blog posts and videos on my legal tips page for more answers to your legal questions. Here are some other helpful blog posts related to growing your blog and business to the next level.