SEO is definitely the best way to drive traffic and make money from your website and online business.
But it requires a significant amount of patience, effort, and investment in numerous expensive tools.
Although patience and work are impossible to replace when it comes to SEO, you can reduce or replace your financial investment in expensive tools with some free alternatives.
As a way of making things easier for you, I will list 13 free and highly useful SEO tools in this blog post that you can use to increase your search traffic and search engine rankings.
You will learn about a few new tools here, but they can help you to grow and improve your SEO immensely.
So without any delay, let's get started!
13 best & free SEO tools for 2022
Here are the 13 best free SEO tools, and why you should use them.
Let's dive right in.
Without a doubt, Google Search Console is the best and most affordable SEO tool available on the internet.
Google search console is a free tool provided by Google for webmasters and bloggers to improve and optimize their websites as well as monitor their performance in Google search results.
There are many things you can do with this amazing tool to optimize your blog and website.
Some of the amazing features of Google Search Console that I really appreciate are as follows:
Right from the dashboard, you can check your blog post clicks, Impressions, average position, and click-through rate in various locations on the Google search engine.
You can also see what your website's target audience's country location is and which device they use the most to visit your website.
You can find and fix all crawl errors, such as broken links, that Google discovers while crawling your website.
You can find all of the people who are linking to your website as well as their anchor text; it's similar to a website backlink profile that you can export and download.
The most important feature in Google Search Console is that you can check all of the queries and keywords that your blog post ranks for other than your target keyword in Google search results, as well as the impressions and clicks that your blog post receives for those queries.
You can optimize that blog post around those additional queries, such as updating and adding more content to the blog, to drive more traffic from a single post with those additional queries.
This is why most professional SEO bloggers believe that if you already have a good number of blog posts published on your website, you can increase organic traffic by simply updating existing content and blog posts using the Google search console rather than creating new content, which takes a lot more time and resources.
Learn more about how to use the Google search console with this resource and this one.
Before we get to the next SEO tool, you should check out this amazing marketing tool.
So many of you emailed and thanked me for sharing this incredible tool to produce content faster in your biz. 
You have to try it for free if you haven't already.
Many business owners don't want to reveal their secret tips or tools but not me!
When I find something that truly helps my business in a big way, I share it with you openly!
THIS TOOL can write Facebook ads, Google ads, copywriting frameworks, emails, landing page copy, and more.
• Save time by enabling AI to write high-converting copy
• Get a wide variety of marketing content with just one click
• Stop wasting your time on tedious and overwhelming tasks
• Increase ROI on your ad campaigns
• Write more content in hours than you would in months
You won't have to mess around writing copy anymore, because you can do it with this tool instead.
Click here to try it for free!
Best Blogging Tools and Resources to Make Money
Also, watch this video to learn the secret 11 best blogging tools I recommend for all bloggers (and please LIKE the video and SUBSCRIBE to my YouTube channel):
If you think of Google Search Console as the sun, Google Analytics is the moon, and you can't live without either of them. Just as the sun and moon are essential for life, so are these two SEO tools.
Again, Google Analytics is a free tool provided by Google for bloggers.
In Google Analytics, you will find various data and metrics about how users interact and engage with your website, similar to how you can use Google Search Console to learn about, understand, and optimize your website.
You can look at some of your website's key metrics and data, such as:
Your user's bounce rate
How much time your users spend on their computers
Age and gender of users
The total number of page views
Total website traffic or traffic to specific pages on your website
Total number of conversions
What traffic source your users are coming from
What device your users use the most to access your site
Real-time view and data of your website
This free SEO tool will allow you to access a wealth of information about your website, allowing you to optimize your website for better usability and conversions.
If you're just starting out and starting a blog, I strongly advise you to create a Google Search Console and a Google Analytics account right from the beginning.
These are the best free SEO tools available directly from Google, so you can be assured that they are legitimate and will help you a lot with SEO.
If you don't know how to use Google Analytics properly then check out this awesome guide.
Siteliner is another best free SEO tool that allows you to audit your website. 
This tool is especially popular for finding duplicate content on websites.
For those of you who do not know what "duplicate content" is, it is having the same piece of content and information on multiple pages on your website.
Having duplicate content on your website can hinder your blog post rankings in search engines. That's why fixing duplicate content on your website is the best thing you can do to increase traffic from a technical SEO perspective.
It is a simple process. Simply enter a website domain name into the tool and it will automatically crawl the website, retrieving data like duplicate content, broken links, and redirections.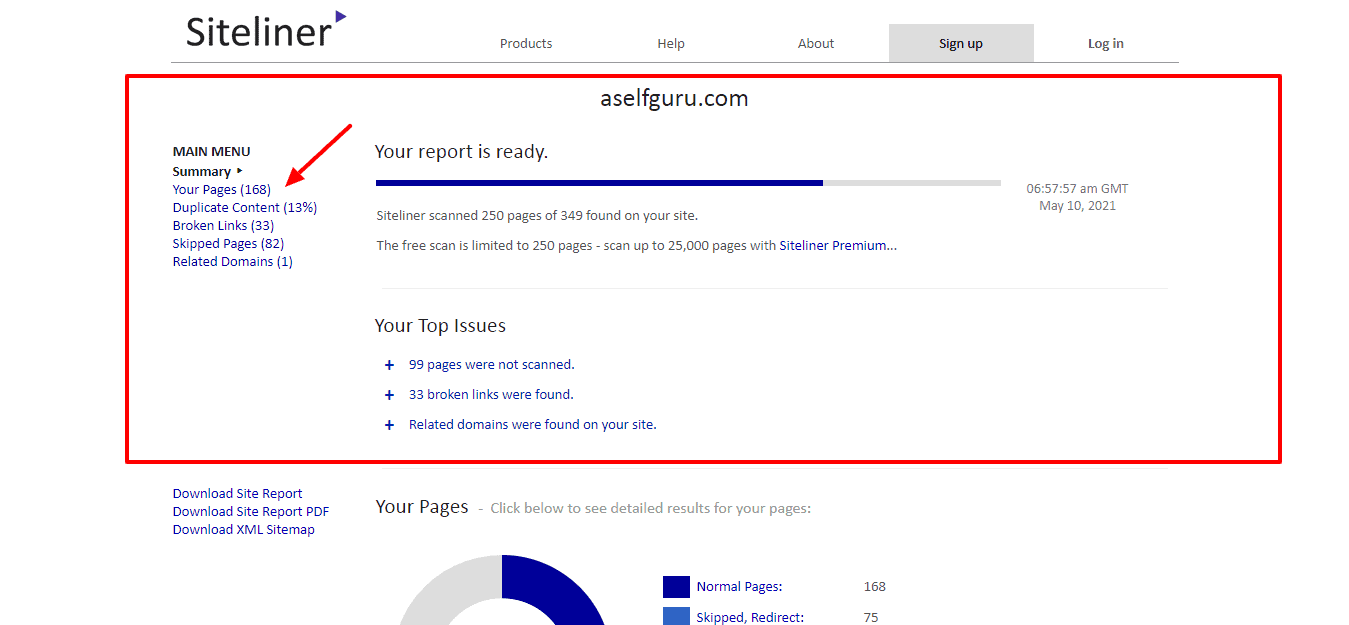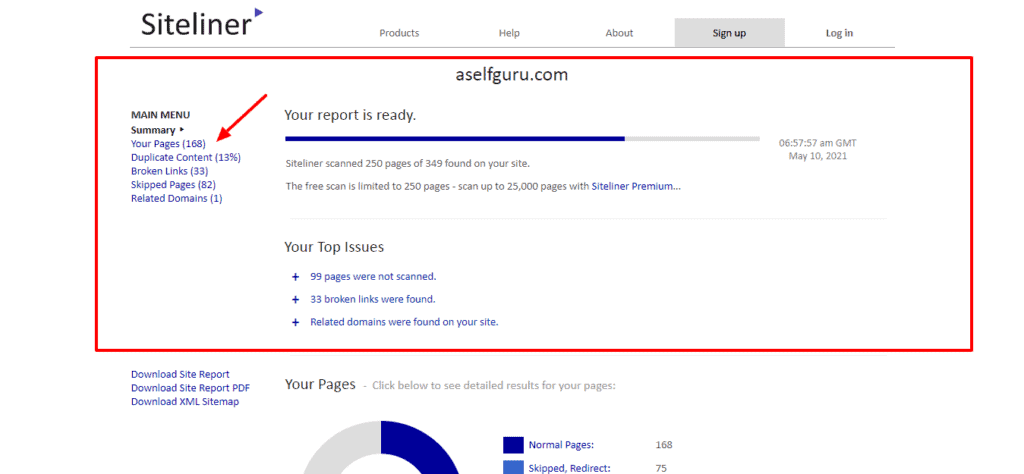 Siteliner is easy to use, and you can check the words on your website that have been duplicated.
This is what makes this free SEO tool one of the best.
You can test your duplicate content on a domain-by-domain basis once every month, and you can check up to 250 pages on a single website.
If your website has more than 250 pages, you should purchase additional credits. Their premium service will cost you around 1 cent per page, and if you choose to go this route, you can check up to 25,000 pages on your website.
To understand the basics of SEO, check out this blog post where I cover all the important things you should know!
Answer the Public is one of the best free SEO tools out there!
I fell in love with this wonderful tool the first time I started using it to find keyword ideas for my blogs.
Use any keyword for your blog to search for keywords people are searching for in different places like forums, social media, blogs, and Google keyword planner, and this tool will return a list of questions and comparison ideas organized around your keyword.
I especially like how well-organized and beautifully presented the keyword ideas are with this tool.
Finally, you have the option to export the keyword ideas to your desktop, free of charge.
This SEO tool lets you perform two searches per day and their premium plan allows you to use unlimited searches.
This free SEO tool is covered in more detail in this bundle.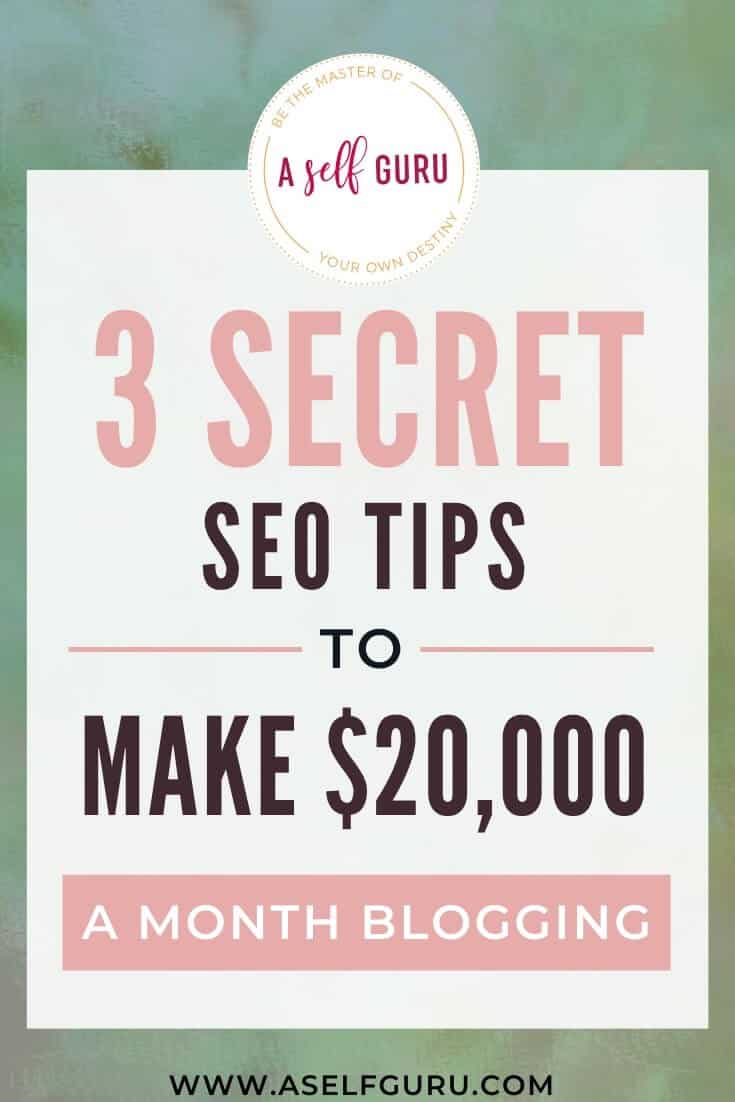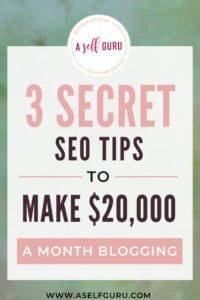 Sitechecker is a comprehensive SEO analysis tool that provides a range of features to help improve website performance.
One of its most powerful features is the SEO Checker, which allows users to analyze their website's technical SEO performance.
This tool crawls a website's pages and identifies technical issues that may affect the website's search engine visibility.
Another Sitechecker feature is the Backlinks Checker, which helps users monitor their website's backlink profile.
The tool analyzes a website's backlink profile and detects low-quality or broken links that may negatively affect its search engine ranking.
The Backlinks Checker provides detailed information about each backlink, including its quality score, anchor text, and source.
By using Sitechecker's Backlinks Checker, website owners can remove harmful backlinks, as well as find opportunities to build high-quality backlinks that can boost their search engine ranking.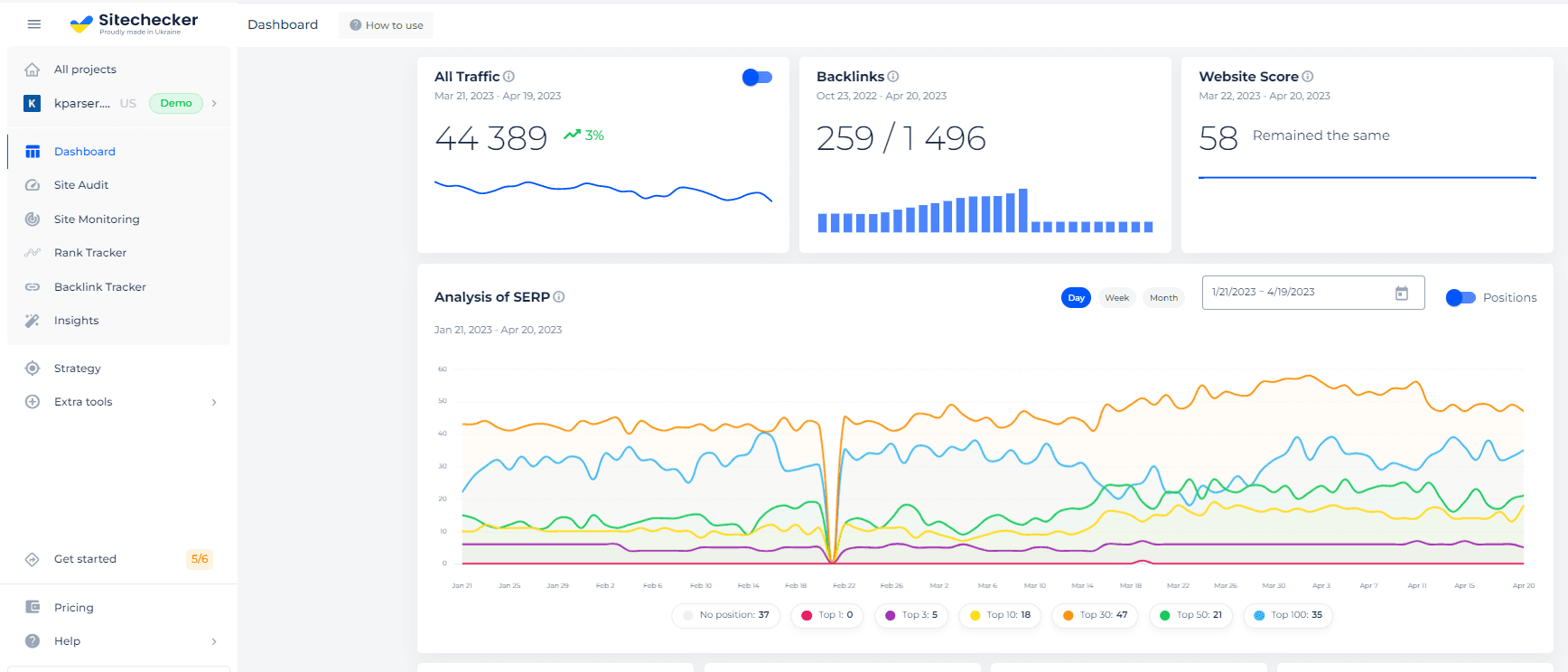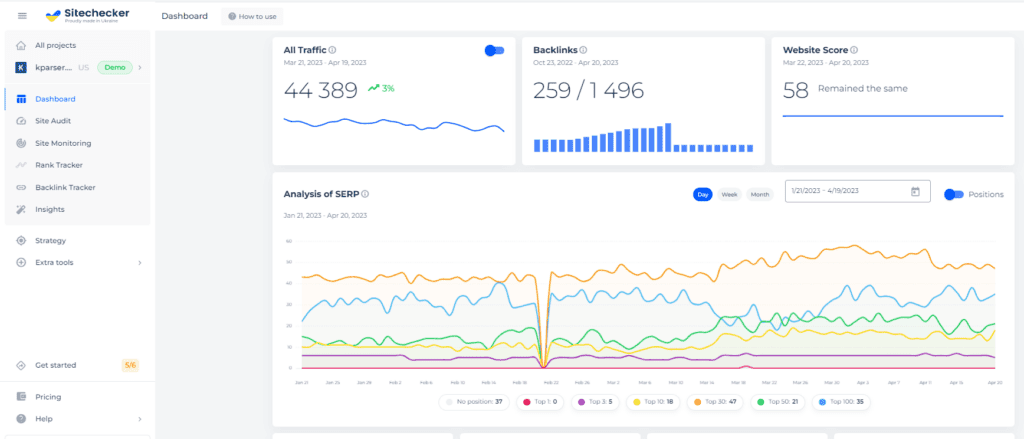 Sitechecker also offers a Rank Tracker feature that allows users to track their website's search engine rankings for specific keywords over time.
This tool provides detailed reports on keyword ranking trends, as well as data on competitor rankings and search volume.
Users can also set up email notifications to receive updates on changes in keyword rankings. With Sitechecker's Rank Tracker, website owners can monitor their website's search engine performance and make adjustments to improve their rankings over time.
Another free SEO tool to build backlinks or increase your domain authority is HARO.
If you have never heard of it, it stands for Help A Reporter Out.
To summarize, it is an online service that helps reporters and journalists find information about their stories from content creators like you and me.
When they want to publish articles about their own media outlets like Time, Mashable, and other outlets, the journalists and reporters who are connected with HARO look for answers to their questions like a source of information and data.
If you sign up for the HARO service as a source, you will receive an email three times per day from Monday to Friday, and you can respond to their queries.
You can respond to their questions and if they decide to publish your response, they will credit you as the source. This is an easy way to get featured in big publications and sometimes you'll get a backlink to your website too, which is great for SEO.
This is how the email from HARO looks like: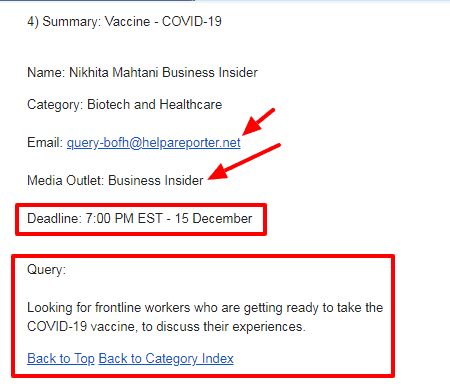 If you do this consistently and submit pitches on time, you may be accepted as a source and receive a backlink to your website as a source for that story from highly authoritative media sites such as Time, Entrepreneur, and even Mashable.
This is not the quickest way to build backlinks to your website, but it is one of the easiest and free ways to build valuable and quality backlinks to your website from highly authoritative media sites. This helps boost your website authority and also helps you get a lot of traffic from the backlink in the long run.
To learn more about backlinks and how they help your website rank better on Google, check out this book. 
Let's move on to the next free SEO tool.
Unlike the other free SEO tools on this list, you must install this tool as an application on your desktop in order to use it.
Screaming frog is another popular freemium SEO tool.
It is a tool that you can use to perform an SEO audit on your website.
You can accomplish a lot with this free tool by performing an SEO audit on your website, such as:
You can inspect all of your website's broken links
You can look for HTTP header errors
It will examine all of your website's duplicate and low-content pages, such as those with a low word count.
You can check up to 500 URLs on your website for SEO audit using the free version of this amazing tool. But if you have a website with more than 500 URLs, you should consider the premium version, which has a lot more benefits and fewer limitations than the free version.
If you have a WordPress website, you should probably consider using this free WordPress SEO plugin on it. It is currently the fastest-growing and number one SEO plugin in WordPress.
Some of the most popular features of the rank math plugin are as follows:
You can manage all of your website's broken links
You can easily set up redirects on your website
You can add different types of structured data to your blog
It will automatically create a XML sitemap for your website
This plugin can provide you with a plethora of internal linking suggestions
This plugin will count all of your blog posts' external and internal links
With this plugin, you can easily optimize your blog's on-page SEO
You won't need to install multiple plugins to get all of the features; instead, you'll get them all in a single plugin for free.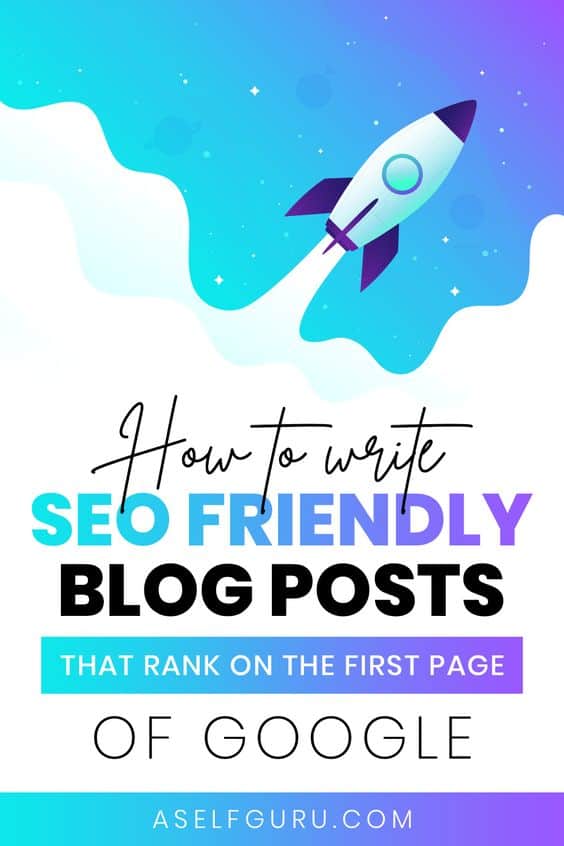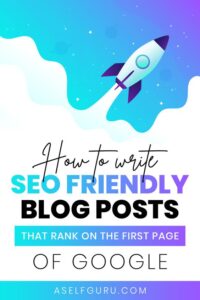 Check my links is a free Chrome extension that you can install on your browser. With this free extension, you can check the broken links on your website.
If you want to build quality backlinks to your website, one of the best strategies to consider is broken link building. Check my links is a great tool for you to check broken links on your target pages from which you want to get backlinks to your website.
And while you are learning about building backlinks to your website, Hunter is another freemium SEO tool that you can use to build backlinks.
Using this tool you can find the contact information of any website on the internet like email addresses.
You can use this tool to find contact information for any website on the internet, such as email addresses.
Using this incredible tool, you can identify and collect the email addresses of your target websites as long as you know their name, so you can pitch them for guest post requests, broken link building, build a relationship and get backlinks to your website in the process.
Unlike the Check my links tool above, Hunter is a paid SEO tool but you can use 50 searches a month for free.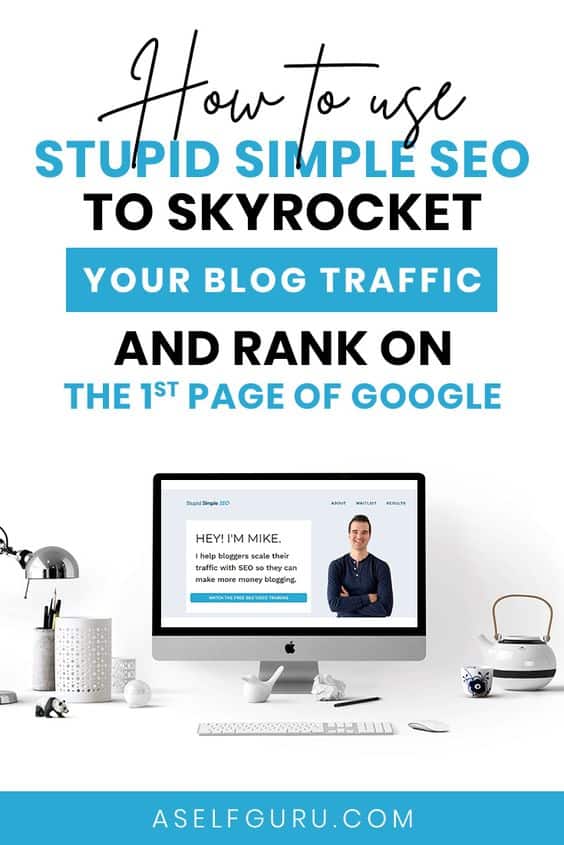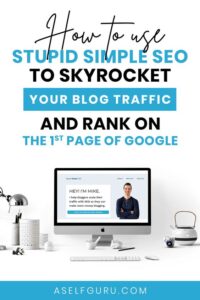 This is another popular free SEO tool owned by Neil Patel, a well-known digital marketer.
Unlike other premium SEO tools, this free tool provides a plethora of paid features completely free of charge.
However, when using the free version of the tool, you are limited to three searches and must wait until the next day for more searches.
If we consider this tool as a free SEO tool, you can get a lot of value from it in these three searches such as:
You can examine the keyword search volume, difficulty level, and cost per click (CPC)
You can also come up with a lot of Keyword ideas in the form of questions, comparisons, prepositions, and so on
You can also perform a quick SEO audit of your website to see what errors you have and how you can fix them
You can also look at some data on popular content ideas for any keyword based on social shares and backlinks
You can also check and explore your competitors' backlink profiles to obtain data, including anchor text and other important metrics.
This is without a doubt one of the best freemium SEO tools in the industry, providing many paid features for free.
If you want, you can definitely upgrade to the premium plan, which starts at $12 per month and gives you more options than the free version.
This is yet another Google free SEO tool.
This, in my opinion, is one of the most underappreciated or underutilized SEO tools for increasing search traffic to your blog.
Unlike other SEO tools, this one is unique.
Question hub will collect all questions that have yet to be answered on Google by anyone.
Yes, you read that correctly: questions that have NOT BEEN ANSWERED ON GOOGLE.
Isn't it a little surprising?
Today, if you do keyword research using mainstream SEO tools, you will almost always find keywords with a lot of competition because most people use the same keyword tools and write blog posts targeting keywords that have already been covered on hundreds of other blog posts on the internet.
However, by using Question hub as a tool, you can literally target questions and keywords that people are searching for that have not yet been answered on Google in the form of blog posts.
This is a fantastic opportunity for many bloggers to take advantage of because Google clearly states that these are the questions that people are actually searching for, resulting in high search volume, and because there are no blogs targeting these queries at all, there is no competition in Google search.
If you target queries related to your industry from Question Hub, you can drive a lot of traffic to your website.
Before you begin receiving questions in your account, you can choose from a variety of categories in the Question Hub, such as business, food, health, Marketing, and science.
Sometimes you'll come across questions in the most difficult and competitive blogging topics, such as marketing, business, and finance, that have yet to be answered on Google.
Simply go to question hub, create an account, and get started; as with all other Google tools, it is completely free to use. You can read their FAQ to learn more about how to use this SEO tool.
As the name sounds, it is a backlink checker and a free SEO tool from Ahrefs.
Using this free tool, you can check the top 100 backlinks of any website, as well as the top 5 anchor text used and the top 5 highly linked pages.
If you're on a tight budget and don't want to spend money on a premium SEO tool like Ahrefs, but still want to build backlinks, you should try this tool to get an overview of your competitors' backlink profiles. This information will help you with your SEO efforts.
Apart from creating quality content for your blog, the most important aspect of writing a blog post is coming up with an amazing title for your blog post.
No matter how great your content is, if your blog post title is not catchy, it will not perform well in search results because the first thing people read and see is your blog post title or headline before clicking to your website.
Here's a blog post SEO checklist for you in this blog post.
There is a well-known saying that, "People will read your headline 80% of the time, but only 20% will click and read your article."
So, you can use this free tool, Emv headline analyser, to test the effectiveness of your blog titles before using them on your website because you cannot afford to make mistakes or not optimize your blog post titles for higher clicks.
This tool will give you a percentage score for your blog titles and divide them into different categories based on whether they are emotional, intellectual, or spiritual.
Obviously, the higher the percentage of your blog titles you score on this tool, the better you are at titles.
Final Thoughts- Best Free SEO Tools
Use these free SEO tools in your business to increase search traffic. But keep in mind that you will need some paid SEO tools as well and to learn the ins and outs of SEO, so here are some more resources for you.
Here are some paid SEO tools that you should look into as well:
Keysearch is another great tool for keyword research
Related Blog Posts to Free SEO Tools
Here are some helpful blog posts related to SEO that you'll love:
If you want to learn more about SEO, I've written four blog posts dedicated entirely to the subject:
Are you blogging legally? Check out this legal tips page where I've put together helpful blog posts and videos for you on various legal and business topics!
For more blogging, legal, and business tips, make sure to join our FREE Facebook support group here!
Guest Writer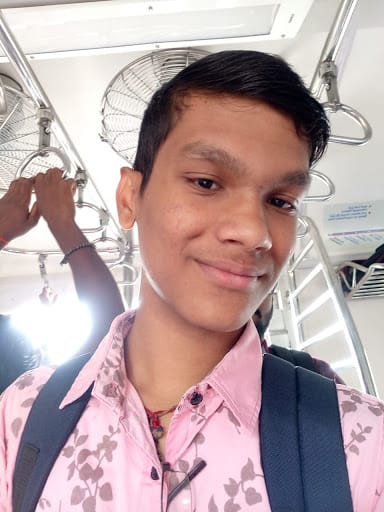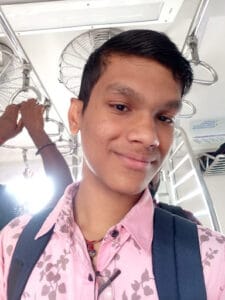 Praneeth Kumar is a blogger and digital marketer from India. He writes content around blogging, online business, and digital marketing on his blog for online entrepreneurs.