How much money can an email list of 200 make in 7 days?
Answer: $10,000
That's how much I made when I launched my first digital course…in 2014.
And while that was the first course I launched, it was not the first digital product. The very first time I launched a digital product (it was an ebook) the year was 2011, and I only made $37. 
I was heartbroken.

I thought it was an epic fail. 
But actually, it wasn't. I learned that mindset is everything when it comes to running your online business.  
I also learned that monetization is not at all about the size of your email list.
It's about how you build trust with your audience. 
So many new bloggers waste time focusing on page views or social media followers.
What you really want to do is attract an audience of email list subscribers, and then become acutely aware of exactly how to turn those subscribers into paying customers. 
It doesn't matter whether you have 20 people on your list or 200,000, the secret to email marketing is the same. The first step to making money while you sleep is to make sure the subscribers on your list are actually opening up your email. 
Easier said than done. 
To really understand the process, let's examine the typical scenario: 
A new blogger sets up their website and decides to save as much of their budget as possible, so they use a free email marketing service. They're thinking: "why pay for email marketing because I don't have any subscribers yet." Mailchimp is widely known across the industry for being the "free" newsletter service. 
The blogger wonders why she even needs to create a newsletter list in the first place but decides she will do it because everyone said so. 
Who is even going to sign up for my newsletter? She wonders. 
What will I send my list? And she starts by sending everyone on her list the same thing: a notification of her new blog posts.  
And the typical situation unfolds. The blogger writes her blogs on a weekly basis, or more frequently if she's ambitious, and manages to collect a few subscribers. She may even add some affiliate links to her blog posts and to her emails. 
But that isn't generating many clicks, let alone income. 
What gives? 
In order to understand how to make money from email marketing, you first need a clear understanding of the digital business model. 

Email Marketing Secret #1: Trust
The foundation of online business is trust. 
In order to make money with your blog and your online business, you first need to establish trust. And unless you're a big box brand, you don't have any automatic trust because people don't know you…yet. 
Think about it this way, if you're scrolling through your social media, whether it's Facebook, Pinterest, Twitter, or whatever platform you prefer, are you going to just look at a post from someone you've never heard of and then open up your wallet and buy something from them? 
Not likely. 
Your blog readers feel the same way. 
Just because you write a phenomenal article doesn't mean they're ready to buy something from you immediately. It may not even be enough of a motivation for them to subscribe. 
The way the digital business model works is that you need to understand how to stop a casual reader in her tracks so that she says: "wow, I like what this person has to say and I want to know more." 
You can accomplish this with a really good lead magnet. 
The lead magnet is the first step to introducing someone to who you are as a blogger and a brand. This is the very beginning of establishing trust, and it's the cornerstone of your digital business. 
Congratulations, you have a subscriber! Now what? 
The first email that someone gets from you will always have the highest open rate because it's when your new subscriber is the most excited to hear from you. 
So you need to make it count! 
The first step is to teach them about you, your brand, and what you have to offer. Include who you are, what you stand for, and why you're different. 
Contrary to some of the methodologies that are taught, the first email should not contain 20 different links to your blog articles. They can already find that on your blog. 
Pro-Tip: You can actually test this strategy and find out if it really works for you by looking at your email metrics. Did anyone click on multiple links inside that first email? If not, it's time to change your strategy. 
Instead, I recommend that your "welcome" email should always include what your new subscriber can expect from you, how often, and what they should do next. 
The first email is all about bonding with your new lead. Give your subscriber a digital "hug" and make them feel excited to hear from you. This sets the stage for whether they will open emails from you in the future. 
Never underestimate the importance of that very first email. By the time they are finished reading it, they should have bought into your vision.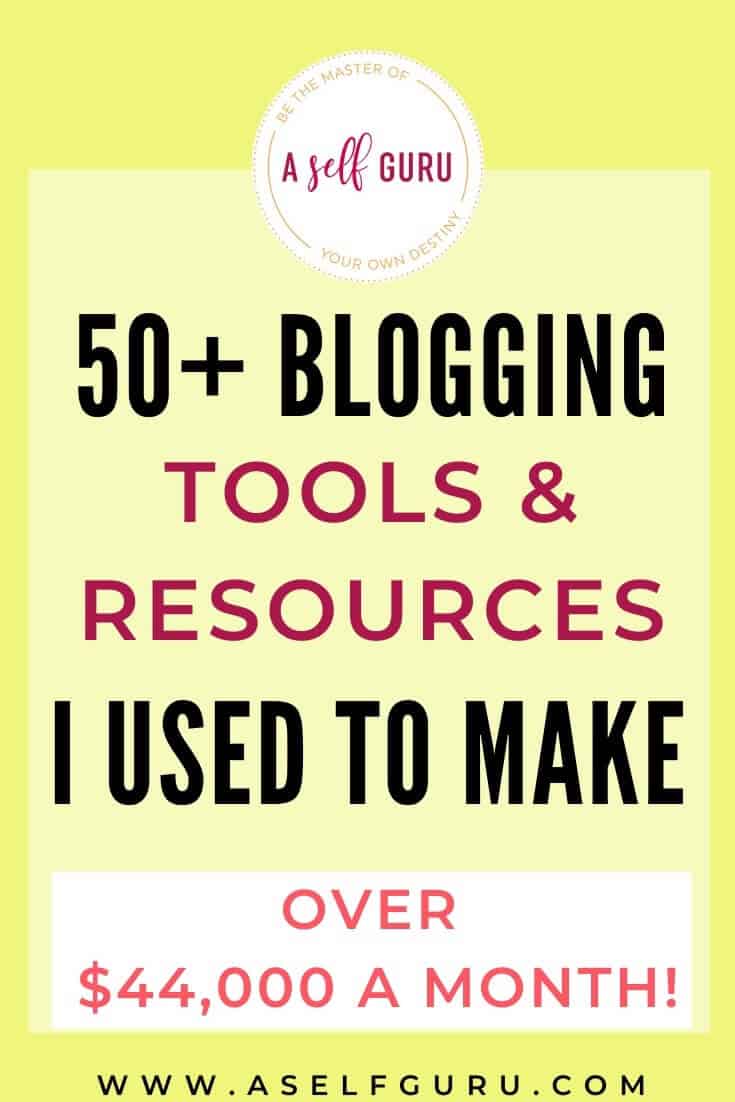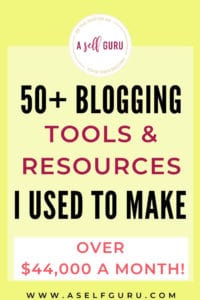 Email Marketing Secret #2: The Reply
Next comes the process of delivering continuous value so that these "strangers" can become "friends". You want to talk to them in a way that shows you understand them. They will get to know you better and gain even more trust.
This is called Email Nurturing. 
Learn more in this blog post.
Only after you've established that trust can you make an offer that they will be likely to accept (or click through to) but not until after you've provided enough value to them. 
This is a mistake I see often as well. Email nurturing is about setting up a system that primes people to buy from you. Not sending an email with 20 affiliate links hoping someone will buy something. That's not really a strategy, it's more like a blast of digital clutter. 
Too many choices create confusion, and confused people do not open up their wallet and make a purchase. 
In addition, you always want these emails to come from a real person, from you, or someone on your team. You don't want them to come from "info@" or "no-reply@" because that just makes people think that they are generic and you don't really care about them. The other mistake I see bloggers (and brands) make is that they unintentionally make people feel unappreciated by sending an email that they cannot reply to. 
This makes people feel like your brand is too busy for them. Instead, make them feel like there is someone on the other end of that email, reading it, and ready to respond to them.
You don't have to respond immediately, but if someone does click reply and asks a question, you or a team member should be prepared to answer them. 
One way smart business owners leverage the power of their email list is that they actually ask people to reply to their email.
When someone replies, this sends an automatic message back to the email service provider's algorithm that people are engaged with you, and your emails will be more likely to go to their inbox instead of their promotions or spam folder in the future.  
After all, the first step to getting a click-through or a sale through email is getting the email opened. If your email ends up in spam or promotions, then it's less likely to get opened. So take advantage of this little trick and ask a question in your email or let your subscribers know that there is really a person on the other end of that automation. 
Learn more email marketing tips here.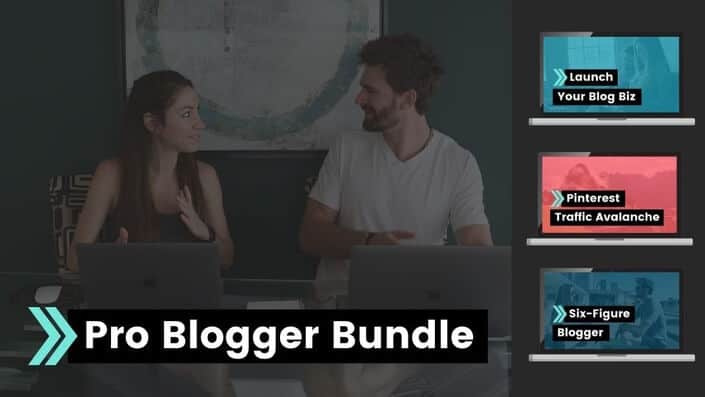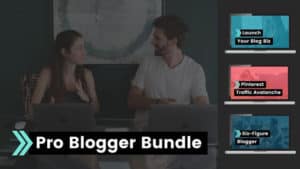 Email Marketing Secret #3: Segmentation
This is where the big money is made, so listen up. Segmentation is the next phase, after the welcome series.
Most bloggers make the mistake of lumping their email list subscribers into one "master" list after the welcome email(s). Then each time they send an email, they send the same email to everyone on their list. The reason this is a mistake is that everyone on your list cares about something different, especially if you have multiple different lead magnets or multiple different ways for people to opt-in to your list. 
If this happens to be your problem, one way you can fix it is to run a segmentation campaign. 
The objective of running a segmentation campaign is to get your subscribers to show you what they are most interested in hearing about. This is important data, but your email marketing automation platform can likely measure their clicks and then automatically tag them into a group or "segment" so that you know what they want to hear more about next time. 
When you focus on evaluating simple metrics like this, you can speak to your audience in a way that is more meaningful to them. 
So how can you accomplish this if everyone is currently on one list? 
Send an email to everyone and only give them only two options.
Click here to learn more about "this" or click here to learn more about "this" and make sure the options are markedly different. One of these options could even be an affiliate product, but no matter what it is, your objective is to use your email marketing software to tag people into two markedly different groups based on which option they click on so that your future emails to them are more targeted to exactly what they are interested in. 
What about the people who don't click at all?
Leaving disengaged people on your list does tremendous damage to your email deliverability rates. When you send an email to 100 people and only 10 of them open it, you risk alerting your email service provider that you are spamming people. I know it's hard to swallow, but the best way to remedy this situation is by taking advantage of the low-hanging fruit. Which brings us to…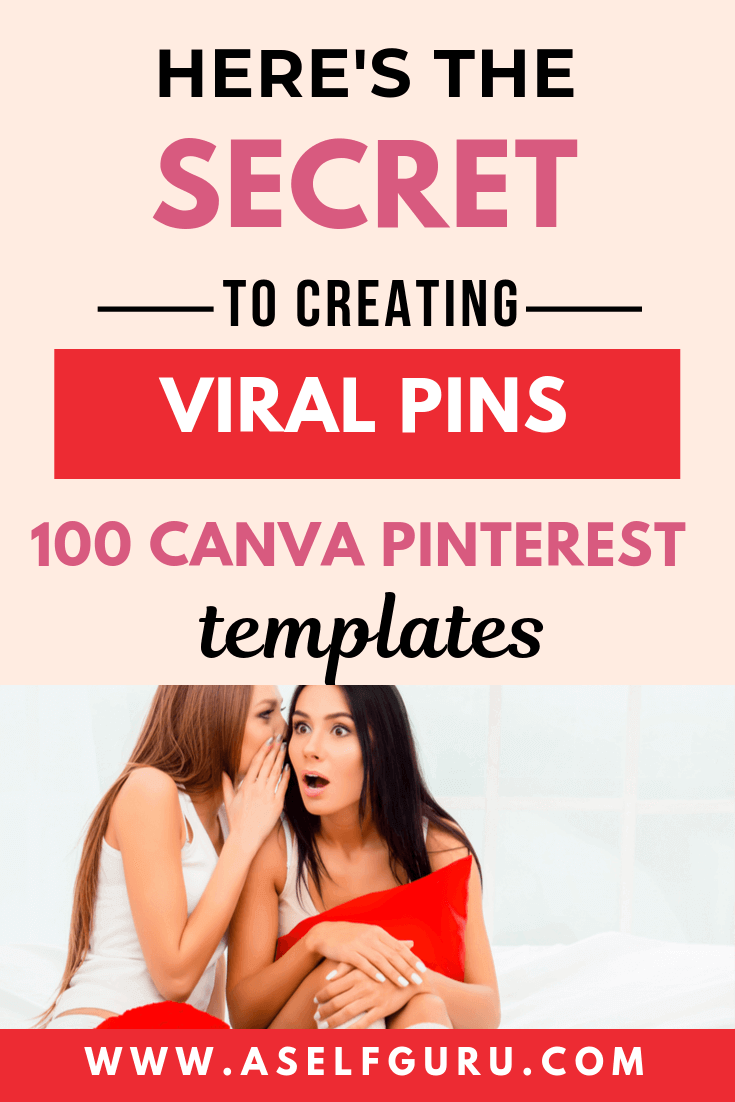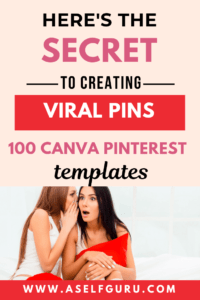 Email Marketing Secret #4: Re-energize and Re-engage
Chances are, if people were interested once, they may still be interested, you just have to give them a reason to show you that they are. 
The first step is to export or tag all of your subscribers who have not opened your emails for 60 days. Keep them in a separate list so that their disengagement does not affect your overall open rates. 
You can send a "we miss you" email or an email with a subject line such as "are you ok?" to entice them to open and click on a special offer.
Here are 5 ideas for subject lines that tend to get open rates (tweak them to match your "thing"):
Breaking News…
I love this trick…
The Ultimate "your thing" Cheat Sheet
Flash Sale 
Just Released 
What if people on your email list would actually buy from you when you send an email to them?
The idea is to hit them over the head with something super valuable that they've been missing out on. You'll need to use the email verbiage to describe the benefit to them and then, of course, measure the clicks.
Learn my tips and tricks here.
For the subscribers who do click, keep them on your list, and tag or segment them where they belong. For those who don't click, simply delete them. 
I know, that's hard to swallow. Especially if there are hundreds or even thousands that you need to delete. 
But I promise, by cutting those people out, you'll improve your clicks and opens and reduce the percentage of bounces, unsubscribes, and spam complaints. Overall, this drastically improves your email deliverability.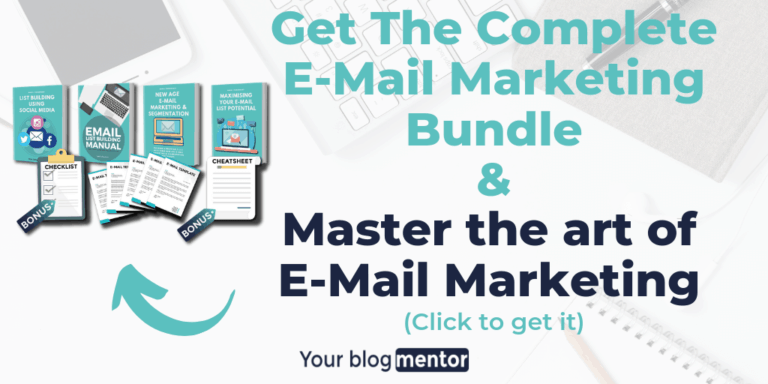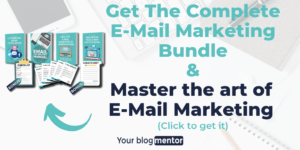 Email Marketing Secret #5: Optimization
If you happen to have a large number of blog page views or social media followers, but your email list is not growing, it means one of the following:
Your lead magnet is NOT relevant to your blog readers journey

Your social media posts, pins, tweets, etc. are not communicating a direct benefit to your social media followers 

Your website is not set up in the right way to convert your visitors into subscribers 
The secret to making money while you sleep is to optimize your processes and systems and dial into the perfect offer and the right messaging strategy for your exact target audience.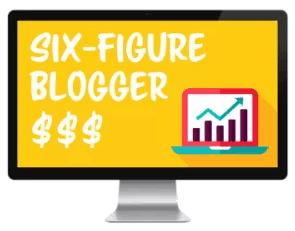 You want the kind of business where your readers are excited to get their hands on your freebie and then they send you raving emails every single day saying how much you've helped them and how much they love what you do.
Your email list grows, and you build a targeted following of raving fans who are literally waiting to buy from you.
You take the weekend off, go on vacation or even have a baby and you still see your list grow, testimonials flood in, and you make more sales. All thanks to the right systems!
Are your systems optimized? 
Email marketing is just one component of the online business model, and this blog post is a snapshot of the strategies you can expect to learn more about when you sign up for my course, The Pinterest Business Plan. 
Not only will you learn all the secrets, step-by-step, to drive massive amounts of organic traffic to your blog, you'll learn much more about email marketing, conversion optimization, and exactly how to launch for maximum impact. 
It's the foundation for turning your blog into a thriving online business. Check out my mini course here.
Email trumps social media marketing, to the tune of a 3,800% return on investment (source). Here's why:
It's more personal

There's less competition

You own it

It builds trust

You've gained permission to sell
If you're ready to dig deep into the online business model, click here to learn more about my course! 
Related Blog Posts to Email Marketing Tips
There's more to business than growing your email list such as creating your own products, producing quality content, increasing traffic to your blog or website.
So I've put together a list of other helpful blog posts to help you grow and succeed as an entrepreneur. Check them out below:
About Kate: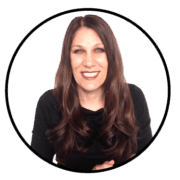 Kate Murray worked in corporate marketing as a VP for a Fortune 500 company, as well as for a digital agency in her hometown, the suburbs of Philadelphia, PA, for over a decade before starting Vogue Media in 2006. She has personally created thousands of WordPress websites and implemented digital marketing plans for solo-entrepreneurs and companies both large and small, for over 20 years. Vogue Media is also an approved Pinterest Partner Marketing Agency, so you can be assured that the information she presents is among the most trustworthy and reliable in the industry.