How to pitch a podcast and become a great podcast guest or host?
Are you looking to break into the world of podcasting?
Pitching a podcast can be an intimidating task, as there are many different factors to consider when crafting your pitch.
From understanding the value of the podcast show you're pitching to finding podcasts that fit your interests, follow these 17 best tips for the perfect pitch to the right podcast.
And to make things even easier, there are sample podcast pitch templates below as well.
How to Pitch a Podcast: 17 Best Tips With Templates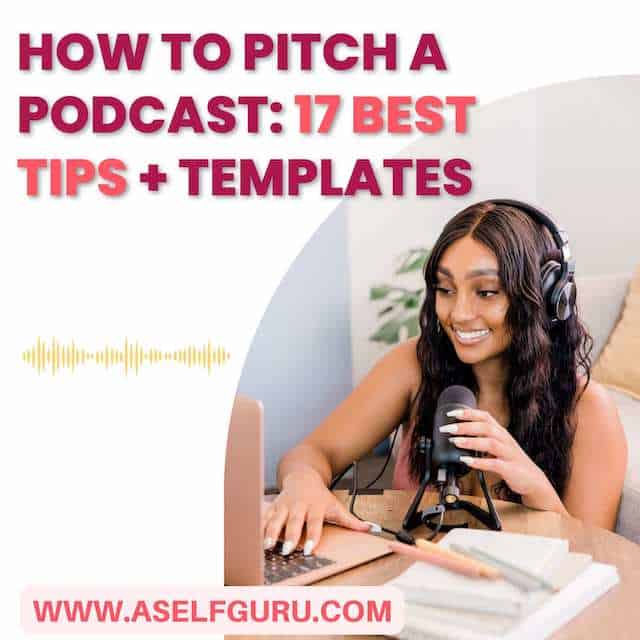 Whether you are pitching yourself as a podcast guest or as the host of your first podcast show to a podcast network, you need to have a clear and concise pitch.
Keep these 17 best tips in mind for a successful pitch:
1. Know the Value You Provide the Podcast Listener
The number one tip for pitching a podcast is to go in knowing the value you provide to their audience.
The only way to do that is to listen to the show and understand the promise the host is making to the listener: what is the value they expect to hear when they tune in?
If your pitch isn't a fit for that promise, it will not be of value to you, the listener, or the host.
If it is a fit, make that clear in the pitch.
It shows the host that you're not just blasting pitches to every show that you see in Apple Podcasts, and it will help them identify exactly how you fit into their show and how to handle that interview. It's a win-win-win!
–Stacey Harris, Podcast Strategist and Producer for Service Based Business Owners, Uncommonly More
2. Be Unique and Concise
A good guest or host knows that the starting point of his or her pitch is to be unique and concise.
Start with an outline of your idea, clearly defining the goals and format of your show.
Then, give a quick summary of what makes it special—perhaps even provide a new perspective on an existing concept or include new material, such as interviews with experts on the topic.
Finally, provide metrics that show why you're worthy of hosting a podcast; for example, demonstrate that you come from a relevant background or have bright ideas that could draw a considerable audience.
Follow these steps and you will be well-prepared for pitching your podcast!
–Michael Alexis, CEO, swag.org
Related Tool: Use this awesome tool to turn your podcast episodes into SEO optimized blog posts that actually rank on the FIRST page of Google, so more people can find you!
3. Come Up With an Interesting Topic to Pitch
The best way to pitch a podcast is to come up with a good idea for it and then talk about it.
For example, if you want to get your listeners interested in what you have to say, not just in the idea of what you have to say, you will need to be a thought leader providing the best advice to lead them in the right direction.
Explain why your topic is so important, and why it deserves attention. Demonstrate that there is a lot of interest in it already.
Then explain how what you have to say adds something different, but still relates back to the existing body of knowledge‌.
Outrank your competition with the help of this tool.
–Paw Vej, Chief Operating Officer, Financer
4. Find the Right Person
Most of the time, an editor will give you a shot if you can make the concept interesting.
If you can't get their interest, you won't get on the show. But many of the steps to getting a chance are outside of the actual pitch.
The most important thing is to get your name in front of the right person.
Make connections with other journalists, find out who the right editor is, and send them your podcast guest pitch that they'll find interesting.
–Matthew Ramirez, CEO, Paraphrase Tool
5. Create a Trailer or Pilot Episode
Make a trailer or pilot episode to introduce your podcast to potential listeners.
I believe this will be useful in explaining your podcast's structure and premise to them.
I'm sure you can promote your podcast with a trailer or pilot podcast episode as well.
–Gerrid Smith, Chief Marketing Officer, Joy Organics
6. Present a Podcast Speaker as a Subject Matter Authority
A great way to present yourself as a podcast guest is to make sure you are perceived as an authority on the specific topic you'd like to be interviewed on.
Most likely, this podcast host will have never heard of you or your suggested guest before reading your pitch.
Include a thorough bio that highlights this person's experience and qualifications to make it simpler for the host to determine whether this guest would be a good match for the program.
Has this individual ever appeared on a podcast or broadcast? Include links to pertinent press coverage and specific example to boost your client's reputation; this is crucial.
–Axel Hernborg, Founder and CEO, Tripplo
7. Write a Catchy Subject Line in Your Email Pitch and Mention Sharing the Podcast
Top podcasts receive dozens of pitches daily in their inbox.
So to stand out, you need to write an amazing email subject line that will grab the podcast host's attention and make them want to listen to your pitch.
Your subject line should be catchy yet concise, interesting yet relevant.
This is the most effective way to ensure your email is opened and read. Great pitches have great subject lines.
Use action words, such as "Discover" or "Explore," and include a call-to-action phrase that encourages readers to click on the link.
Lastly, make sure to mention that you would share the podcast with your audience (and it helps listing the size of your audience such as 50,000 subscribers for example to further increase their interest in having you on their podcast show!).


8. Leverage Your Network
I have consistently used my networks to pitch my podcast throughout the years.
This is a sound strategy for marketing and expanding its reach. Using my network allows me to take advantage of long-standing connections and leverage them to promote our podcast.
For starters, I begin by determining who in my network could be interested in my podcast.
Then, I reach out to the people in my identified network and tell them about my podcast, describing ‌what my podcast is about, what sets it apart from others, and who it is for.
To get their feedback, I will publish the link to my podcast.
Finally, I request my network to use their networks to promote my podcast. I continue by requesting that they review my podcast on a well-known platform; doing so will help me increase its visibility.
Overall, leveraging your network of friends, coworkers, and family is an excellent way to pitch your podcast.
–Peter Bryla, Community Manager, ResumeLab
9. Tailor Your Pitch to the Podcast Listeners
Tailor your pitch to fit with the podcast's theme and tone.
Pay attention to who the podcast listeners are so that you can provide immense value to them through your guest appearance and podcast interview.
It's also important to communicate clearly what unique value you can provide as a guest and why you would be a good fit for the podcast.
In terms of how it works, the process can vary, but ‌it involves reaching out to the podcast host or producer with your pitch, providing any relevant background or credentials, and scheduling a time for the interview or discussion.
It's important to be professional, respectful, and enthusiastic about the opportunity to be a guest on the podcast.
–Brenton Thomas, CEO, Twibi Digital Marketing Agency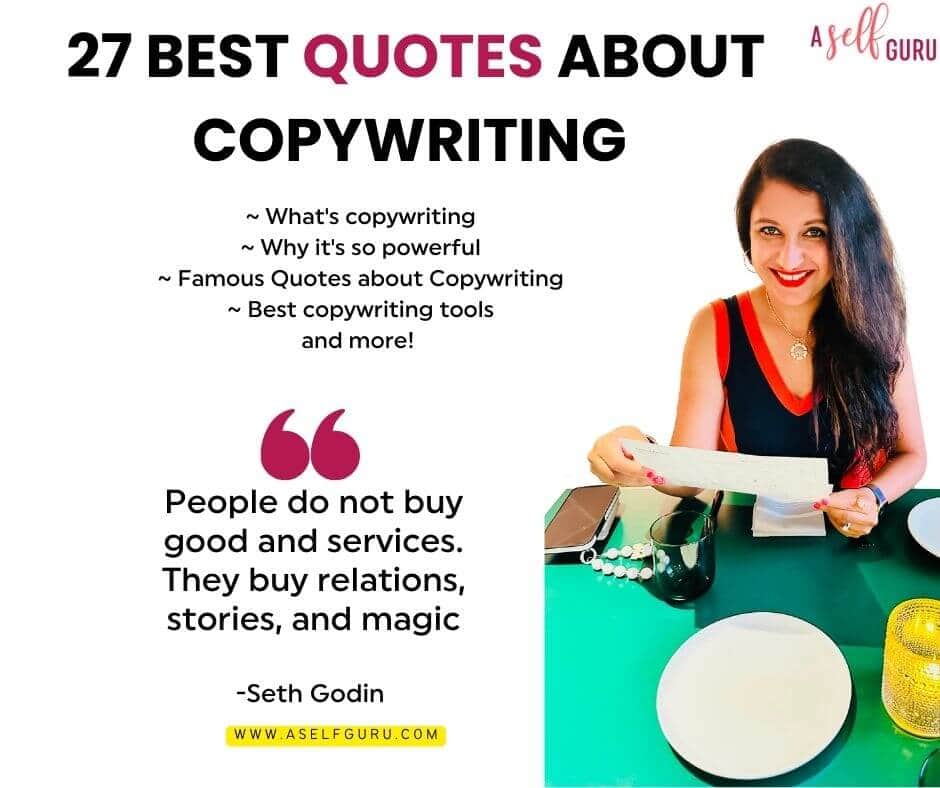 10. Do Your Podcast Research
If you're looking to pitch a podcast, one of the best tips is to research your topic and target audience thoroughly.
This means understanding the current landscape of podcasts in your niche, identifying popular topics, and what gaps you can fill.
It also means getting to know your podcast's audience, their interests, and what they want to hear.
By researching, you can show your expertise and why your podcast is worth listening to.
Once you deeply understand your topic and your audience, you can craft a pitch that speaks directly to their needs and interests.
Doing so will make you more likely to grab their attention and persuade them to tune in to your show.
–Ariel Westphal, Marketing Director, Net Pay Advance
Related Video: Legal Mistakes to Avoid in Your Podcasting Business (click to watch)
11. Include a Keyword-Filled Title and a Link to Your Media Page
In your pitch, give your proposed topic a catchy title that also incorporates keywords that their listeners are looking for or searching for.
Your topic must be something they haven't covered recently on the podcast. And you must also explain what's in it for their listeners and why they need it.
By doing this, you show that you have what their audience needs.
And don't forget to link to your media page/press kit including social channels, which should have clips of you in action, photos, bio, links to be shared, and even sample questions.
Your social media platforms such as Pinterest are a great way to showcase your prior podcast guest appearances.
This gives you credibility and makes it easy for the host or podcast producer to prepare for your podcast appearance.
–Daniel Tortora, Nonfiction Book Coach and Editor, danieljtortora.com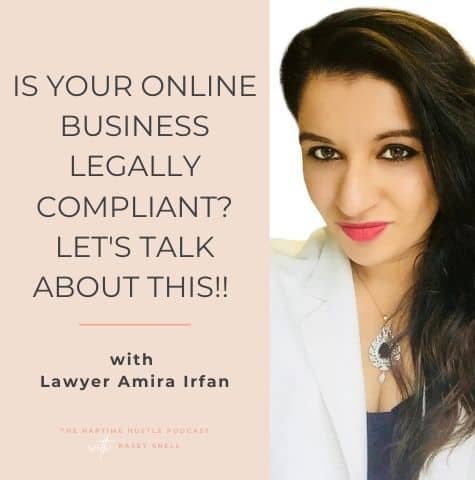 12. Start Small and Work Your Way Up
With any form of media outreach, one of the best techniques is to start small and work up to larger targets.
Targeting smaller or niche podcasts allows you to establish credibility and gain valuable experience before pitching to larger shows.
It also lets you get feedback on your content from a friendly audience.
To implement this strategy, research smaller active podcasts in your niche or industry and personalize your pitch to explain why you're a good fit for their show.
From there, you can use those podcast appearances as a "credibility marker" to pitch larger and larger podcasts.
–Axel DeAngelis, Founder and Marketing Strategist, Jumpcoast
13. Build a Relationship With the Podcast Host
If you have a personal connection with the podcast host or have worked with them before, mention it in your pitch.
Building a relationship with the host can increase your chances of being accepted as a potential guest and help you develop a lasting partnership.
14. Start Off Strong
Before you begin your speech, try something a little unique.
I'm not telling you to pull any outrageous stunt; just begin with something that appeals to the imagination.
Start with something that will really engage the audience; it can be a fact, a figure, a quotation, a narrative, a real-time story, or perhaps some music, movie, or singer.
Starting a podcast with a positive, high-energy attitude is the way to expand your audience, whether your goal is to grow your brand, share your passion, or create a community.
Take a good start on things.
-Dean Lee, Head of Marketing, Sealions
15. Personalize and Reference Episodes
The best way to pitch a podcast‌ is to show some knowledge of the podcast and its content by referring to episodes and topics that you found interesting or enjoyable.
This shows that you have researched the podcast thoroughly and are not just sending out boilerplate pitches to every show.
You can improve your chances of being invited as a guest on the podcast by making your pitch relevant to the show's target audience and topic.
 Before making a pitch, it's a good idea to listen to a few episodes of the podcast you're interested in and make notes on the topics, guests, and themes discussed.
This shows you have a good understanding of the prior guest speakers and how you can add value to the podcast show.
Put this knowledge to use by crafting a pitch that shows how your expertise and experience align with the podcast's target audience and content.
Highlight your unique qualifications as a guest and the benefits they will offer to the podcast and its audience.
Finally, patiently wait for a response while adhering to the podcast's submission requirements.
-Hamza Usmani, Head of Content, Believe Money
16. Align With the Podcast Segment by Offering Data or Expertise
If you're already aware of the segment or industry, it makes sense to offer relevant data or expertise when pitching a podcast. This way, you offer something valuable in return for a place in the podcast and enhance the quality of the podcast itself.
Data is invaluable for any audience, and every podcaster knows that the pointers they share with specific data always have their audience sitting up and taking notice.
So presenters will always find it interesting to include data points in their content. It's the same with expertise.
When an expert guest appears on a podcast or the presenter showcases a brief clip with sound advice, it enhances the show's value.
It allows the audience to learn valuable insights and advice from someone with firsthand expertise and experience in their field.
These highlights make it a simple choice for a presenter to accept your pitch.
–Ariav Cohen, VP of Marketing and Sales, Proprep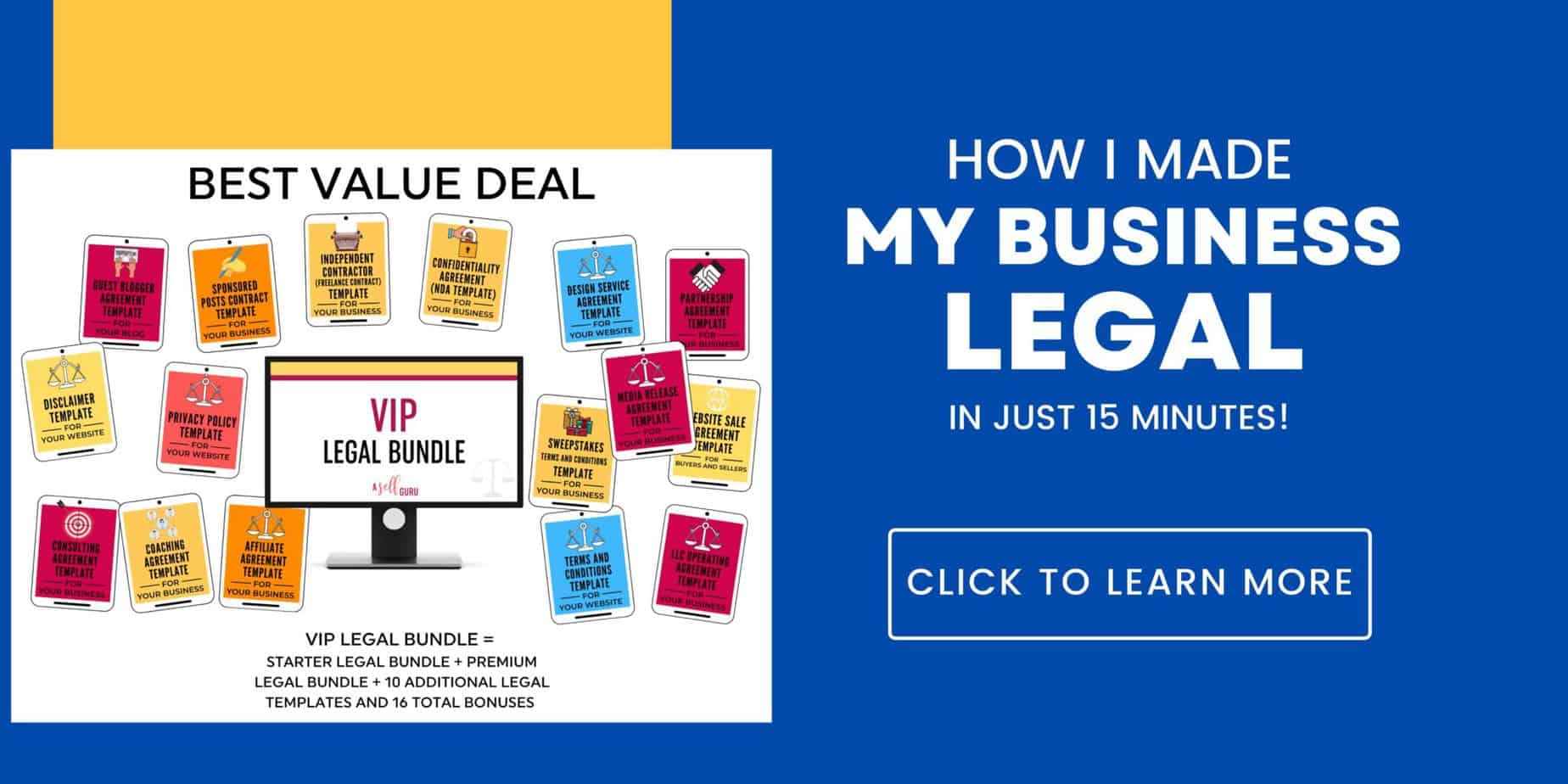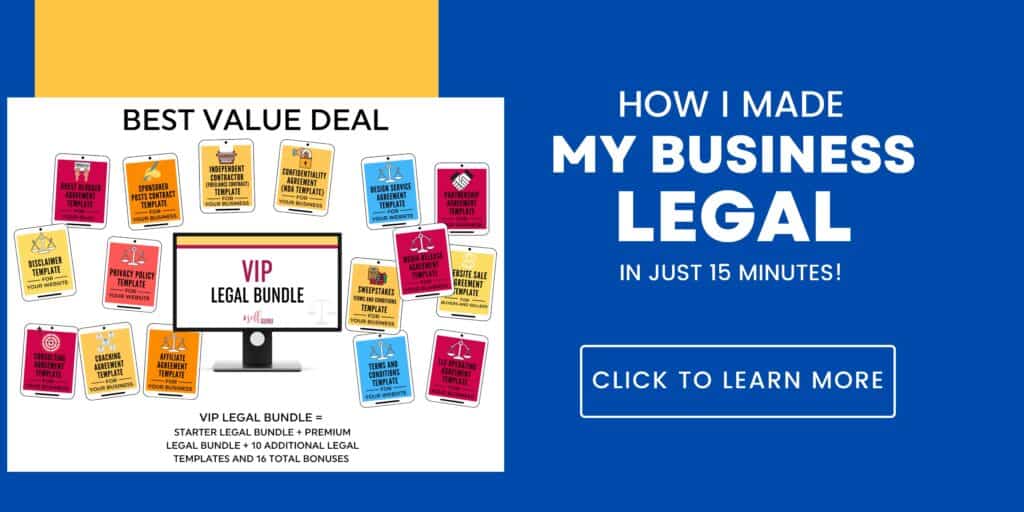 17. Look for Podcasts in Your Field
Podcasts often cover a small area. You're also likely to find podcasts that fit your interests because there are over two million of them worldwide.
You'll find the right list of podcasts more quickly if you follow a few helpful search tips.
The equivalent of Google for podcasts is a podcast directory. They are specialized websites where podcasters can publish their programs and are where you should begin your search.
You may be familiar with Apple Podcasts, Spotify, and Google Podcasts as a few podcast directories.
The playlists and categories in such directories allow you to find the shows that interest you quickly.
Hence, to find hundreds of podcasts that might interest you, either choose a suitable playlist or enter your target industry in the search field.
–Tiffany Payne, Head of Content, Pharmacy Online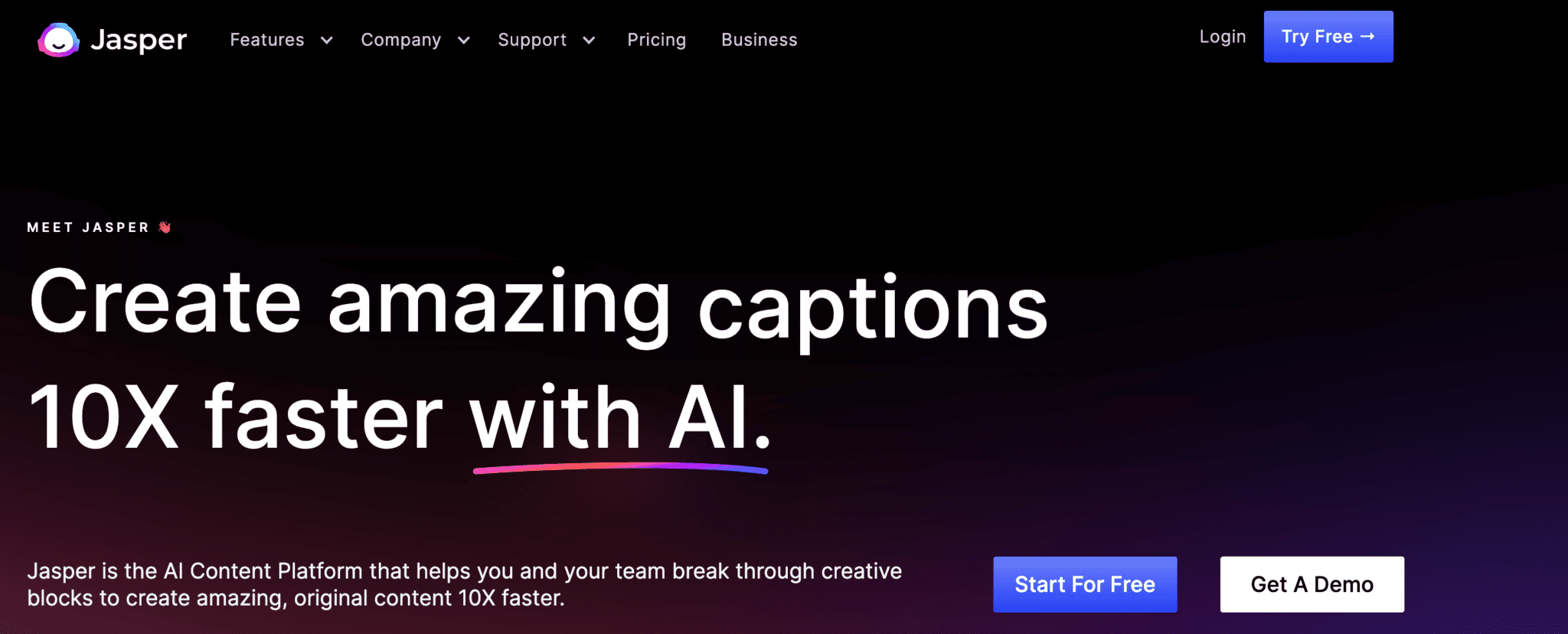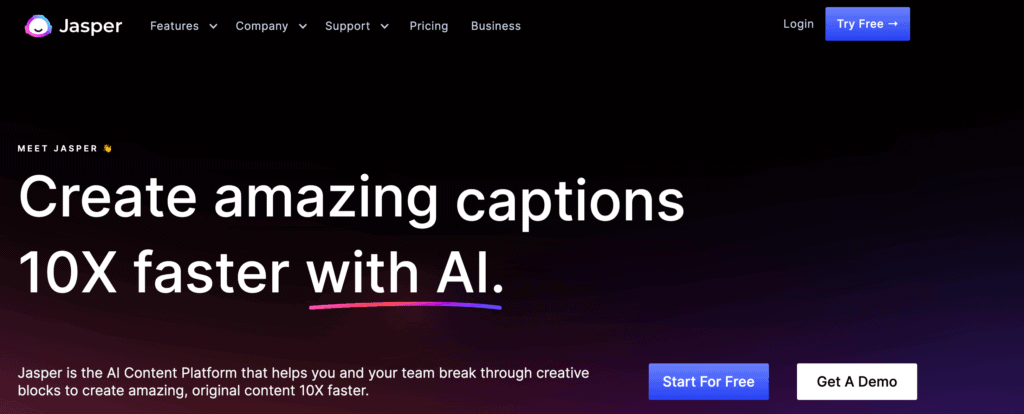 Writing Your Pitch: Sample Podcast Guest Pitch Template
Do you want to get your podcast heard and have more interviews with interesting guests?
It all starts with writing a perfect pitch.
Here is a sample template for pitching guests for your podcast:
Subject Line: Catchy Title + Your Name
Dear [Guest's Name]
I'm [Your Name], host of the [Podcast Title]. I'm a huge fan of [Guest's Work] and am excited to have this opportunity to speak with you.
My podcast is dedicated to [Podcast Topic] and features interviews with experts, authors, entrepreneurs, and thought leaders in the industry.
During our conversation, we will dive into topics such as [Topic 1], [Topic 2], and [Topic 3].
The goal of my podcast is to provide [Your Audience] with the resources they need to succeed. I believe that your story and expertise will be a great resource for our listeners.
I'm confident that you'll bring a wealth of knowledge and insight to our episode that could provide great value to anyone who listens.
Would you be available for a [Length of Show] interview, either in-person or over the phone? I'm confident that our conversation will be insightful and entertaining.
I look forward to hearing from you soon!
Sincerely,
[Your Name]
Host of [Podcast Title]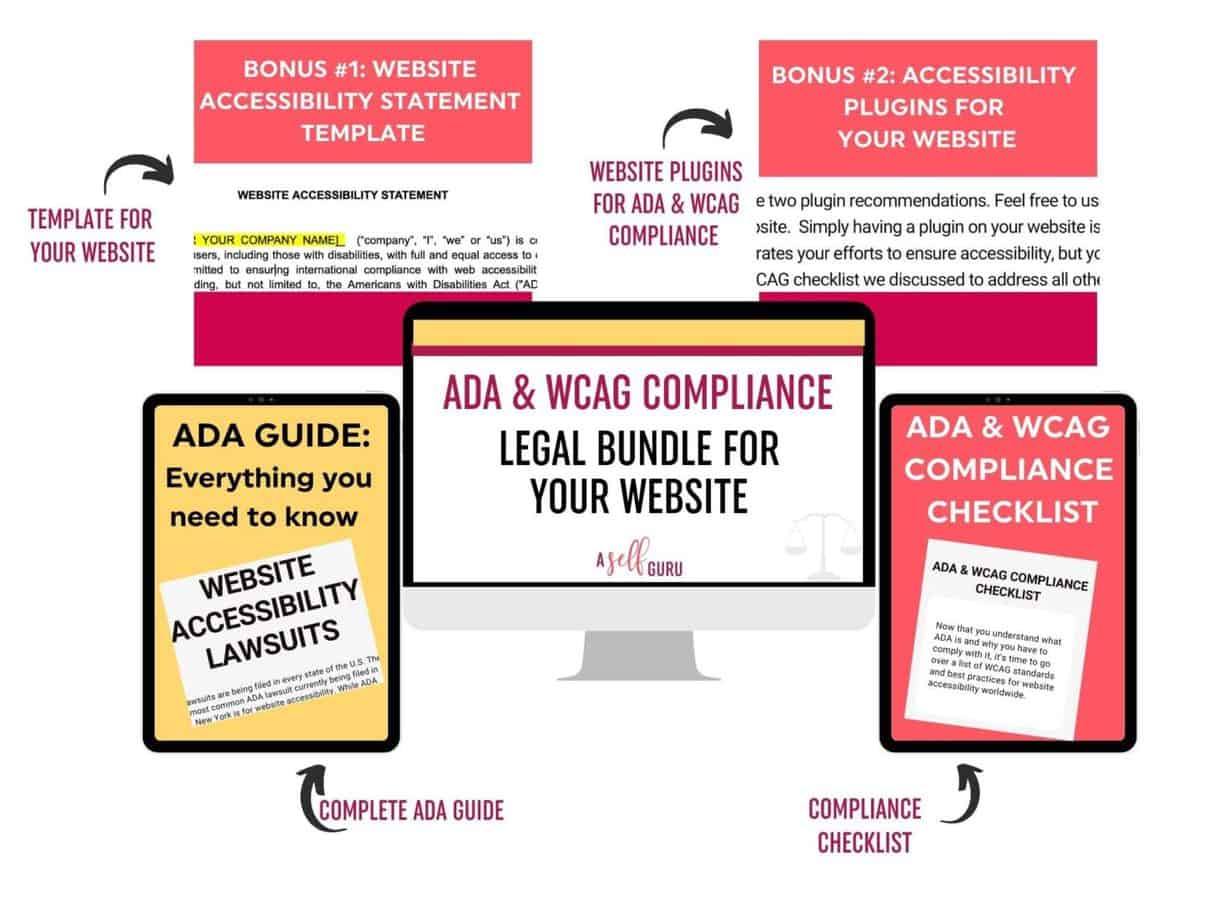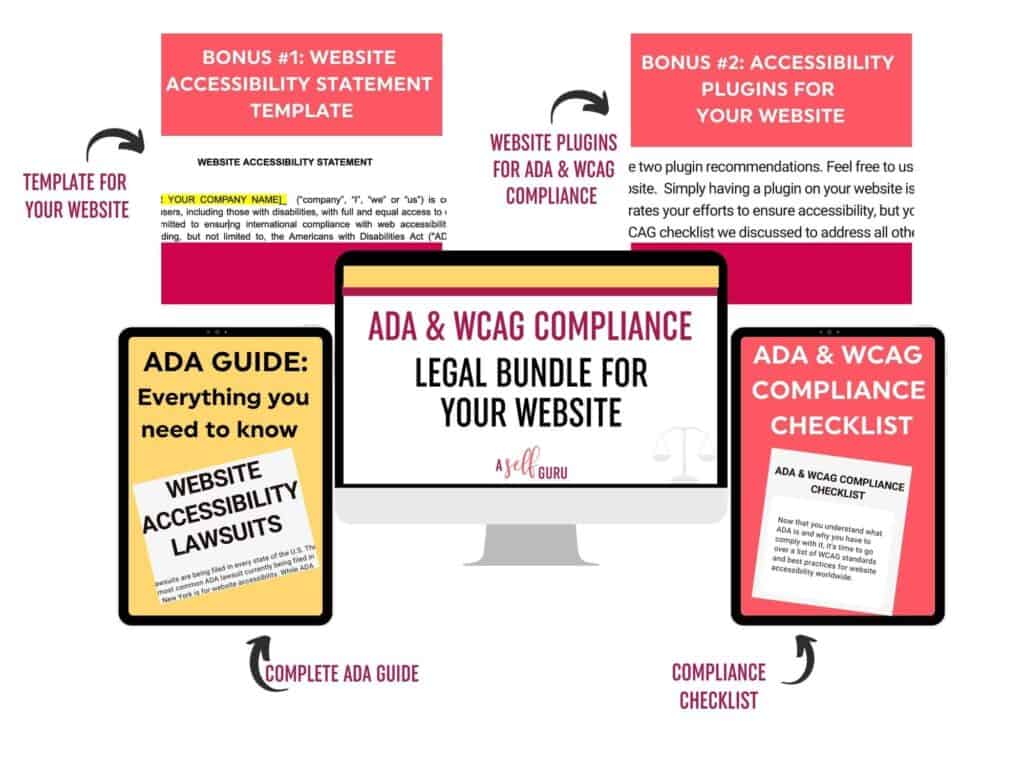 If you are the guest pitching yourself then use this sample podcast guesting template:
Subject Line: Your Full Name + Catchy Title
Dear [Podcast Host's Name]
I'm [Your Name], and I specialize in [Topic Area]. I am passionate about helping people succeed in the industry, and my knowledge could be a great resource for your listeners.
I recently watched [Episode] on your podcast, and it inspired me to reach out. I believe that my unique story and expertise could bring great value to your audience.
I am confident that I can provide valuable insights on topics such as [Topic 1], [Topic 2], and [Topic 3]. During our conversation, we could dive deeper into the nuances of these topics.
Would you be open to having a [Length of Show] conversation either in-person or over the phone? I'm confident that our conversation will be insightful and entertaining.
I look forward to hearing from you soon!
Sincerely,
[Your Name]
Podcast Guest
No matter which side of the pitch you are on, make sure that your communication is professional and friendly.
Make sure to explain clearly why having the guest or hosting the guest could be beneficial for both parties involved.
At the end of the day, with a great pitch, you can kickstart your podcasting career and start connecting with interesting people and content creators in no time.
Media Release Agreement for Your Podcast
Protecting your podcast legally is another important step to consider BEFORE having guests on your show.
If you have a website for your podcast then make sure to have these 3 legal pages posted on it to ensure compliance. 
Also, all guests should sign a media release agreement to ensure you can use their audios, videos, and photos legally in your podcast business.
A Media Release Agreement or a Media Release Form is a legal contract or a legally binding document that allows you to have the right to use someone's personal intellectual property in your business.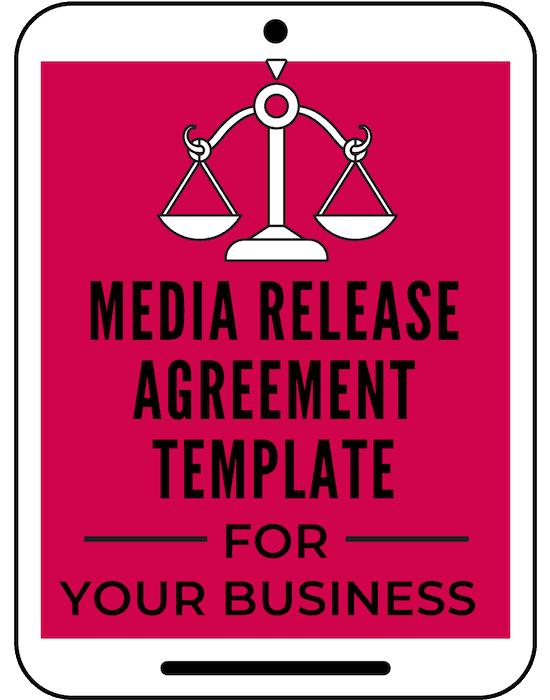 Putting it simply, this form is needed when you want to use someone's media property in your business. Without this form, you risk violating the other person's right to privacy, publicity, and other legal rights.
Through the Media Release Agreement, you get the permission from an individual to use their images, videos, audio recordings, or other information created by them in your business projects or marketing.
Learn more about this agreement in this post, and make sure to use this lawyer approved Media Release Agreement template for your podcast.
SUPER EASY TO USE MEDIA RELEASE AGREEMENT FORM FOR PODCASTERS
This media release agreement is your easy done-for-you legal solution:
It includes 12 important legal sections to cover you legally
This is the most comprehensive legal template out there to protect you from all kinds of lawsuits
Drafted by an experienced lawyer with over a decade of legal experience.
It comes with easy idiot-proof instructions to customize the template based on your business in 15 minutes or less!
Instant download and begin using the legal template right away!
Lifetime access to free updates
Free access to our private Facebook support group here
Trusted by over 50,000+ bloggers, podcasters, course creators, freelancers, and other business owners.
Grab your copy of a Media Release Agreement Template here
FAQ on How to Pitch a Podcast
Below are answers to the most common questions we get on how to pitch a podcast:
6 Best Practices on How to do a podcast pitch
When you're trying to get a podcast off the ground, writing a compelling story and engaging pitch is key.
Crafting an effective pitch will help convince potential sponsors, partners and listeners that your show is worth investing in and listening to.
So how do you go about creating a great pitch for your podcast? Here are 6 tips:
Start by getting to the point. Make sure your pitch clearly and concisely communicates your podcast's purpose, topic, and/or target audience.
Give a brief overview of what makes your podcast unique. What sets it apart from other shows in its genre? Is there something special about the content or format that will make it stand out. You can use this tool to come up with a good description.
Describe the intended podcast audience and why they should be interested in your show. What topics, stories or guests will you cover that makes it worth their time?
Provide a few samples of past episodes or content that you've created to give potential partners, sponsors, and listeners an idea of what your podcast is about.
Be sure to include your contact information and any other relevant details such as website links, social media profiles, or podcast directories you're listed on.
Lastly, make it personal – show some personality and enthusiasm for your show in your pitch!
Writing a great pitch can be the difference between getting a sponsor or partner on board and having your podcast fall on deaf ears.
Taking the time to craft a compelling and persuasive pitch will put you in a much better position to get the support you need for your show.
Where to pitch your podcast (5 ideas)
Once you've determined the type and target audience of your podcast, it's time to start pitching it.
Here are some places you can pitch to:
Major platforms like Apple Podcasts, Google Podcasts, YouTube, Spotify, Stitcher and Pandora.
Podcast networks that specialize in specific genres or topics. These include Gimlet Media, Radiotopia and Maximum Fun.
Podcast directories like ListenNotes that list podcasts from various networks and platforms.
Blogs related to your target audience or topic.
Before submitting your podcast to any of these platforms or networks, make sure to review their guidelines and requirements.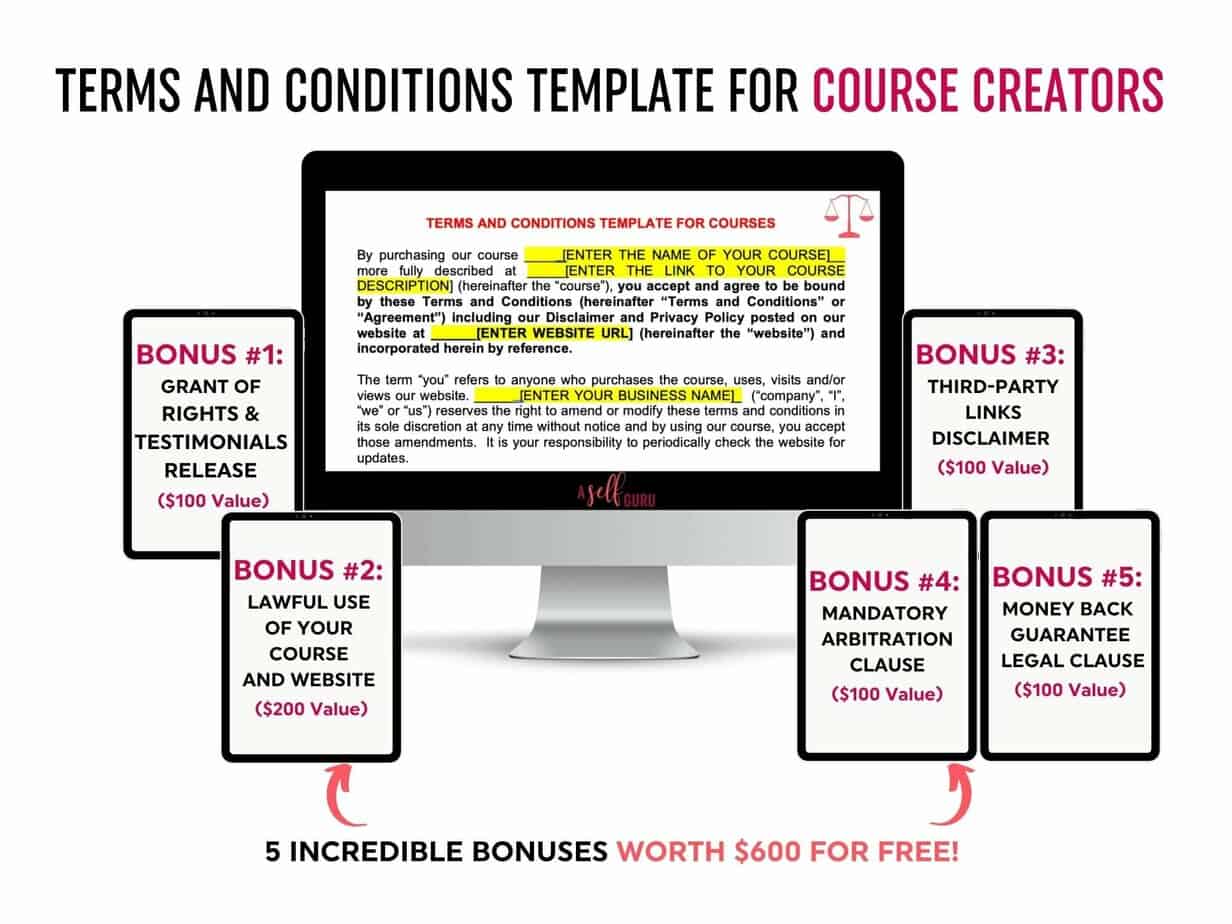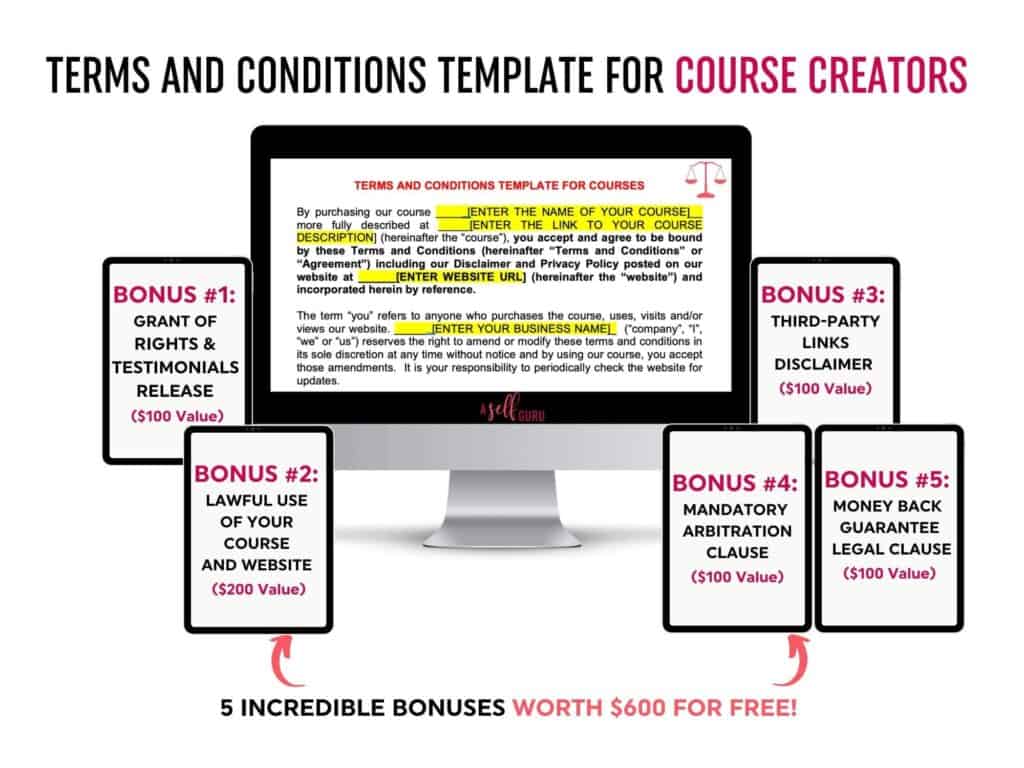 How do I pitch a podcast to Spotify?
Pitching a podcast to Spotify can be a great way to get your show heard by a wide audience and gain more followers.
But it's not as easy as submitting your podcast and hoping for the best – you need to put in some effort if you want to increase your chances of getting accepted.
First, make sure your show meets the criteria that Spotify looks for in a podcast.
This includes having high-quality audio and sound production, as well as engaging content that is updated regularly.
You also need to ensure that your show follows the platform's format guidelines and meets any legal requirements such as copyright laws.
Next, create an interesting pitch that will grab Spotify's attention.
This should include a compelling headline, a short summary of the podcast's content, and a brief description of why your show would be a great addition to the platform.
You should also include any relevant statistics or facts that show why your podcast is popular or has potential to become even more successful.
Finally, create an email list with contacts from Spotify who may be interested in listening to your show.
Make sure to send a personalized email pitching your podcast, and include any samples or links to episodes that could help demonstrate the quality of your content.
Once you've submitted your pitch, it's important to follow up with any contacts at Spotify that you reached out to.
This will help keep your podcast on their radar and improve your chances of getting accepted.
How do you pitch a guest on a podcast?
When you are pitching a guest on your podcast, the key is to be clear and concise. See successful pitch template above that you can use.
Show them that you understand why they would make an excellent guest for your show, and why their expertise would be beneficial to listeners.
Make sure to give them insight into what kind of content they will be discussing during the episode, how long it will take, and what the audience can expect to learn from their appearance.
Most importantly, be friendly and enthusiastic – a little bit of charm goes a long way when it comes to persuading someone to make an appearance on your podcast!
One great strategy for pitching guests is to create a "pitch document" outlining key information about your show in one place.
This makes it easy for potential guests to quickly learn more about your podcast and make an informed decision.
Your pitch document should include the following:
The name of your show and an introduction to its topic
A detailed description of what you'd like to cover in the episode
A list of questions you plan to ask the guest
Details about how long the episode will take and when it will be released
Information about how listeners can access the show
Creating a pitch document is also helpful for following up with potential guests, since you can easily email them the information they need to make an informed decision.
Once you have your pitch document ready to go, it's time to start reaching out!
There are many ways to find and contact potential guests, from using your own network of contacts to searching for experts in specific industries on LinkedIn.
However you choose to reach out, make sure you keep it personal and tailor your pitch to the individual – this will help them understand why they would be a great guest on your show.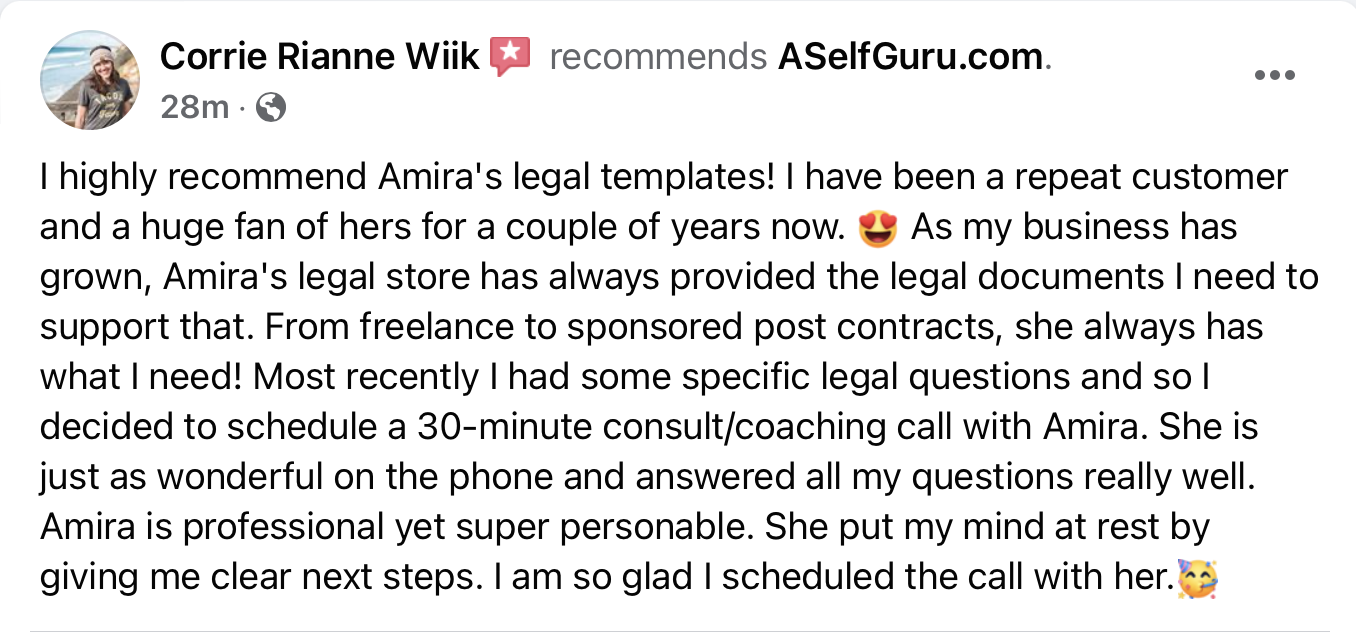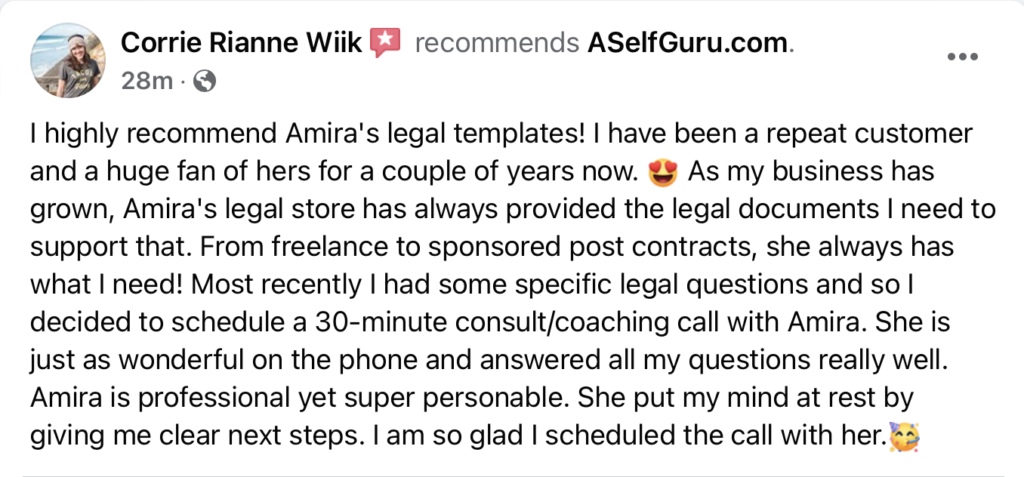 How do I get my podcast on a network? (4 Steps)
Once you have created an engaging and well-produced podcast, the next step is to get it on a network.
This can be done by pitching your podcast to established networks or platforms.
In order to pitch your podcast effectively, you need to consider the following 4 things:
Your audience: Before approaching any networks, it's important to consider who your target audience is and how you plan to reach them. This will help you determine which networks are most likely to be interested in your podcast, as well as the type of content that would appeal to the network's viewers or listeners.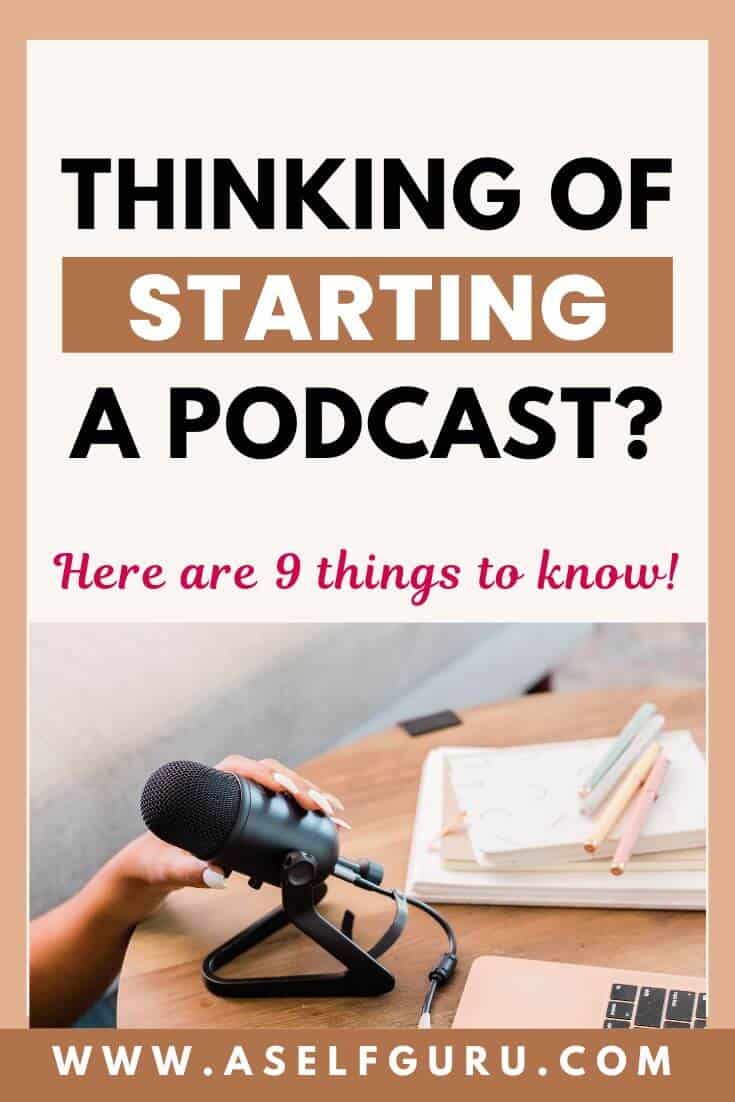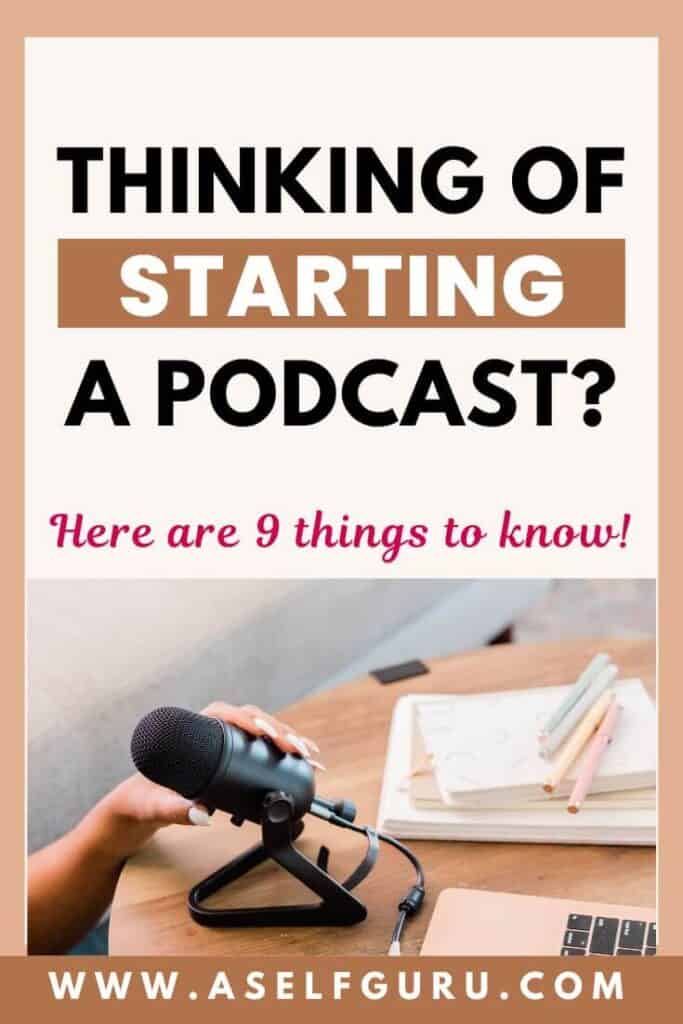 Your content: Make sure to explain why your podcast is unique and why it should be featured on a network. What's your origin story? Outline the content of your podcast, including topics and format, as well as any special guests you may have lined up for future episodes.
Your marketability: Networks need to see that your podcast can be profitable and they will consider the potential revenue your podcast could generate in terms of advertising or other monetization methods. If possible, provide evidence that your podcast has already been successful in terms of growth and engagement.
Your marketing plan: Provide networks with a comprehensive outline of how you plan to promote your podcast, including details about social media accounts, SEO strategies and other forms of outreach.
Once you have gathered all this information, the next step is to actually pitch your podcast to networks or platforms that might be interested.
Contact them directly and be sure to follow up with any unanswered emails or calls. If you're lucky, you may receive a response from a representative who is interested in your podcast!
With the right research, preparation and networking skills, anyone can successfully pitch their podcast to an established network or platform.
Final Thoughts on How to Pitch a Podcast
With millions of listeners worldwide, podcasting has become a very successful business practice.
Creating a successful podcast pitch can be a daunting task, but with these tips and strategies discussed above, you can succeed in presenting an amazing podcast concept that will help to attract listeners.
By understanding your target audience and tailoring your pitch accordingly, exploring helpful resources such as podcasts in similar genres, making use of social media platforms like Instagram or LinkedIn profile to get the word out, crafting a great introduction and building a strong relationship with podcast networks, you can be sure that your pitch stands out from the crowd.
With these techniques, you should have no problem getting your podcast off the ground and sharing your new episodes with new audiences!
In addition to pitching podcasts to networks, it is also important to have an effective marketing plan in place.
This includes creating a website or social media page, leveraging influencers, optimizing your podcast for discovery and tracking analytics to measure success.
By being aware of and implementing these tactics, you can ensure that your podcast reaches its maximum potential with both networks and listeners.
If you are a guest looking to be featured on a podcast, it is important to stand out from the crowd. This can be done by crafting the perfect pitch and having a great conversation with the podcast host.
By being authentic, knowledgeable and engaging during your interview, you can make sure that your work is remembered by both the host and the audience.
No matter what role you take on in creating or pitching a podcast, keep in mind that it takes hard work and research to be successful.
And don't forget to use this Media Release Agreement to avoid any legal trouble in your podcasting business!
RELATED BLOG POSTS ON HOW TO PITCH A PODCAST
In addition to learning about how to pitch a podcast, join our Facebook group here and grab this ebook to avoid 23 legal mistakes in your online business.
You should also check out the following helpful blog posts and tools for your business:
Visit this freebies page to get 5 awesome free business, blogging and legal tips!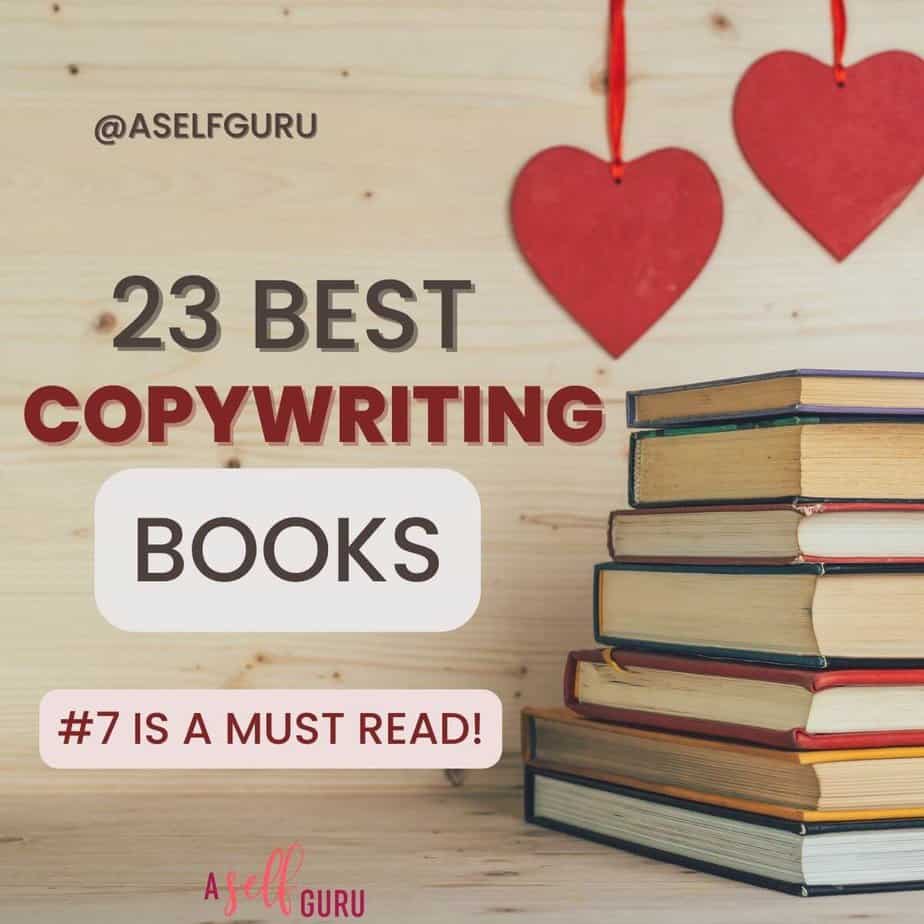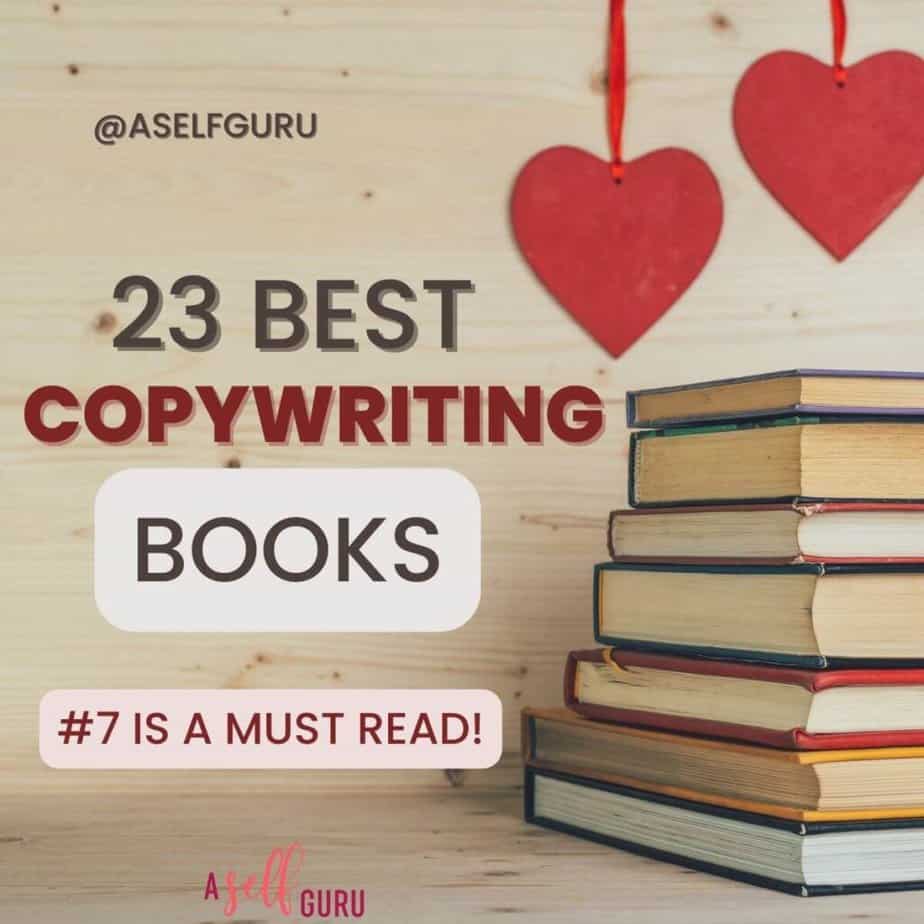 Below are some more helpful blog posts, legal tips, tools and resources that you should check out next: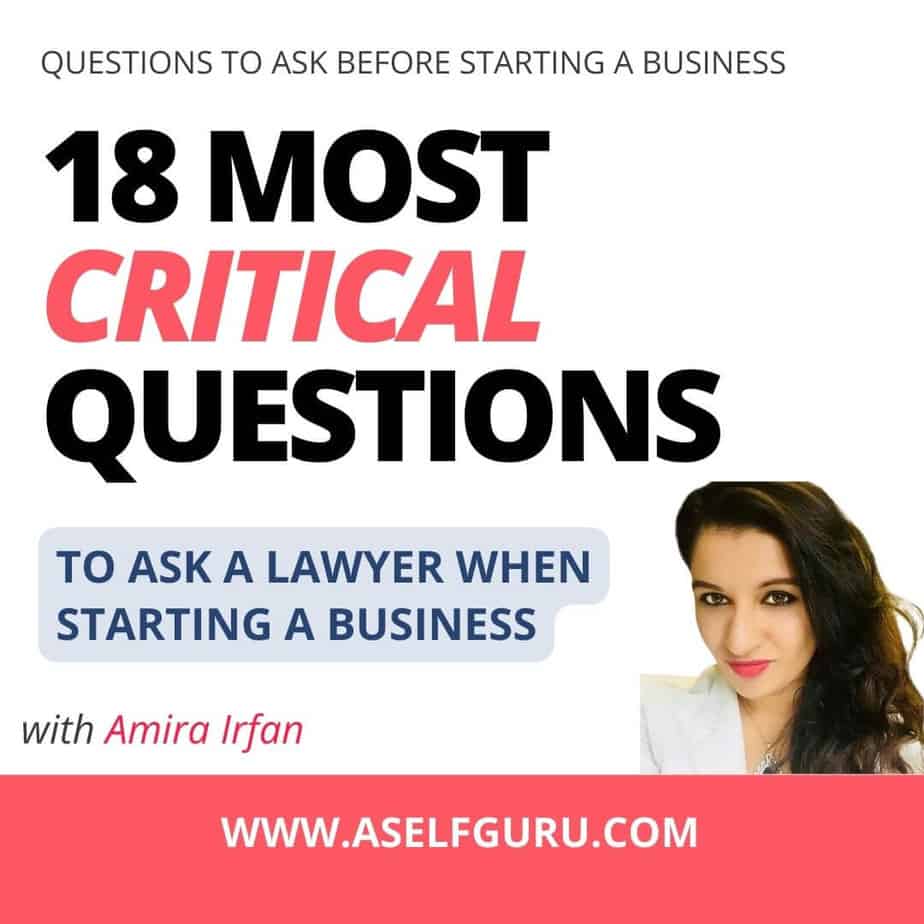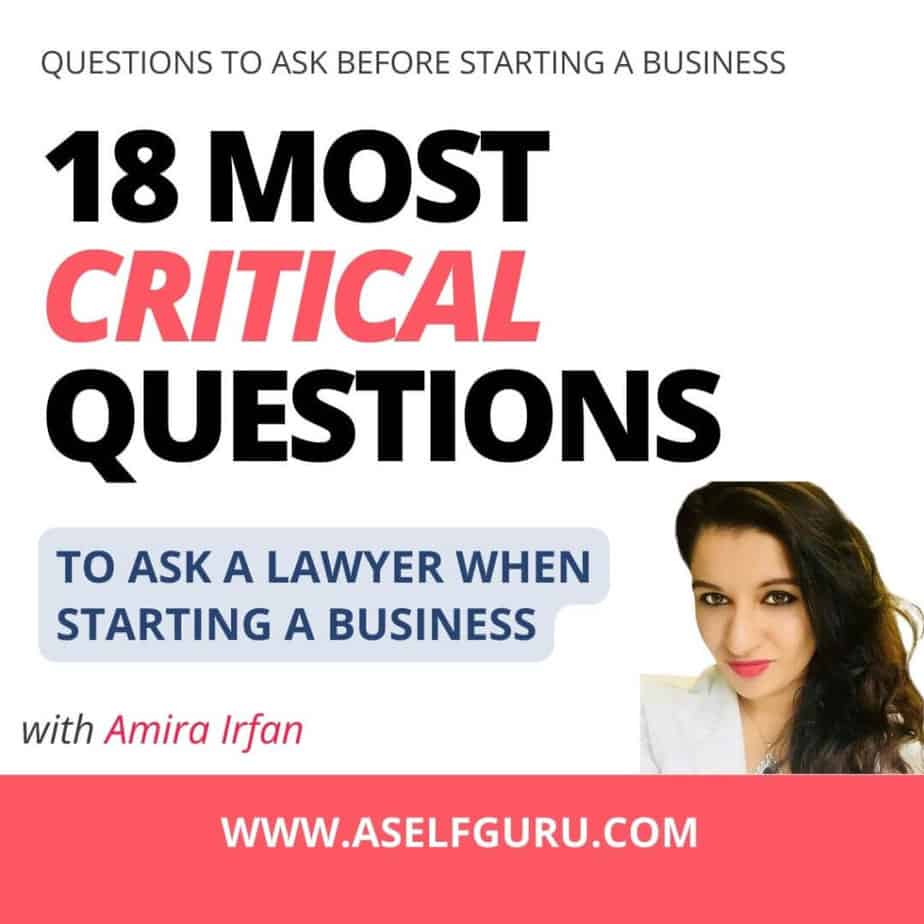 MORE TOOLS ON HOW TO WRITE A PITCH FOR A PODCAST
Below are some more amazing tools you will need in writing better copy including a good pitch without wasting a lot of time.
Free SEO Masterclass to learn how to optimize your blog posts for SEO to rank on Google. You can also buy this awesome bundle of ebooks instead if you prefer ebooks over video training.
Best accounting software to manage profit and loss and more!
Best payroll service (super affordable too)
A great all-in-one business platform for hosting your course, email communications, sales pages, and more!
This Paraphrasing tool to create original work for the client
How to Become a Professional Blogger (in less than 6 months)
The Best Freelance Writing Contract Template (for writers and clients)
Guest Blogger Agreement to publish guest posts on your website legally and avoid any copyright infringement, Media release agreement to be able to use other people's photos, videos, audio, and any other content legally, Privacy policy on your website to ensure your blog's legal compliance, Disclaimer to limit your legal liability, Terms and Conditions to set your blog rules and regulations! Get all of these templates at a discounted rate in one of my best-selling VIP legal bundle here