Are you looking for the best quotes about copywriting? You have come to the right place!
Let's explore the top quotes about copywriting and how they can enhance your copywriting skills.
First, copywriting can be defined as the art and skill of crafting persuasive and compelling written content that motivates audiences to take specific actions.
It's a very important and lucrative skill because it enables business owners to effectively communicate their value and engage their audience.
Whether you're a blogger, an influencer, an email marketer, a social media marketer, or you sell a particular product or service, we all use copywriting as a powerful technique to a certain extent.
If crafted properly, good copywriting should lead to increased sales and business success. Poor copy will do the opposite, so, it's important to get it right.
Mastering the art of copywriting can take months or even years of practice, and an aspiring copywriter will need to immerse themselves in books, online courses and resources on consumer psychology and marketing techniques.
Any good copywriter will have studied some of the legendary copywriting books, case studies and quotes and learned from the wise words of the great copywriters that have gone before.
The marketing landscape is constantly evolving, but the art of persuasion is not a new one.
There is plenty insight to be gained from industry legends and successful marketers such as David Ogilvy, Leo Burnett, Gary Halbert, and Eugene Schwartz to name just a few.
27 Inspirational Quotes About Copywriting in 2023
Before we get into the best copywriting quote of all time, let's first discuss what exactly is copywriting and why it's so powerful.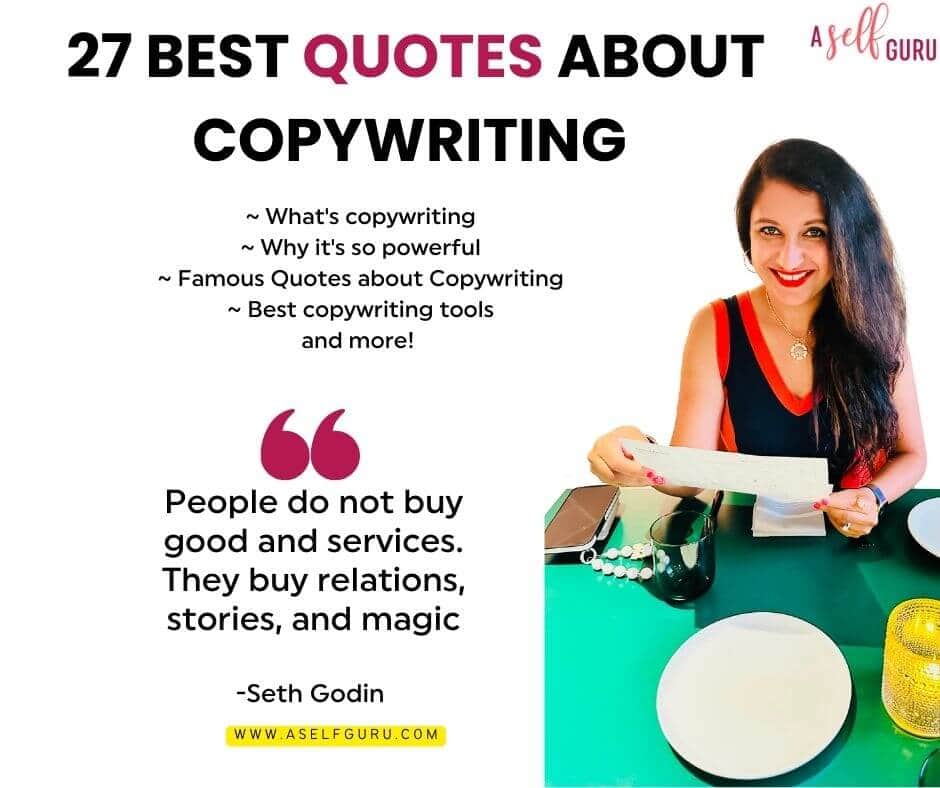 What's copywriting?
As mentioned above, copywriting is the process of writing persuasive, engaging copy speaks to a target audience and encourages them to take action.
It's an skill for marketing professionals in any industry because it helps businesses communicate their message succinctly and effectively.
Why is copywriting so powerful?
Copywriting can be used to promote products or services, build relationships with customers, provide information about new offerings, and persuade people to buy.
When done well, copywriting can be incredibly powerful. It's an art form that requires creativity and skill to write persuasive pieces that engage customers.
Copywriters need to understand how people think, what motivates them to take action, and how to craft words in a way that resonates with target audiences.
Not only do copywriters need to be able to write compelling copy, but they also need to be able to edit and refine their writing until it's just right.
Copywriting is an essential part of any successful marketing strategy.
Companies need copywriters to create engaging content that will attract customers and keep them coming back for more.
Whether you're a small business or large corporation, investing in copywriting services can help you get the most out of your marketing efforts.
By creating compelling copy that speaks directly to your target audience, you can increase sales, build relationships with customers, and establish a powerful brand identity.
Copywriting is also important for improving SEO rankings.
Quality content is essential for any website or blog in order to rank higher in search engines and attract more visitors.
If you struggle with writing better copy for your business then I highly recommend this amazing tool.
What are copywriting quotes?
Quotes are used to emphasize the message that copywriters are trying to convey.
They can be used to emphasize important points, provide inspiration or motivation, and help readers remember key messages.
Quotes can also be used to add personality to a piece of writing and make it more engaging.
Copywriters should carefully select quotes that support their main point and will resonate with target audiences in order to generate maximum impact.
Quotes can be used in blog posts, website copy, email campaigns, social media posts, and more.
Copywriters should always strive to find quotes that support their message and create an emotional connection with readers.
Quotes and books from some of these well-known and revered copywriters can inspire and teach us how to better create compelling content and resonate with our audiences.

Famous Quotes About Copywriting
The following are just some of the most popular quotes about copywriting that any aspiring copywriter should familiarize themselves with:
"The secret of all effective advertising is not the creation of new and tricky words and pictures, but one of putting familiar words and pictures into new relationships." – Leo Burnett
"The most powerful element in advertising is the truth." – William Bernbach
"The only thing in advertising that's worse than being talked about is not being talked about." – Oscar Wilde
"Your headline is the first, and perhaps the only, impression you make on a prospective reader." – David Ogilvy (known as the Father of Advertising).
"People do not buy goods and services. They buy relations, stories, and magic." – Seth Godin
"Copywriting is the heart and soul of advertising. It's the message that hooks the reader and seals the deal." – Gary Halbert
"Copy is a direct conversation with the consumer." – Shirley Polykoff
"The big secret in advertising is that it is not about getting attention. It's about how to get attention for the right reason." – George Gribbin
"The most effective content marketing speaks to individuals as if they were standing face to face, in real conversation." – Bryan Eisenberg
"I've learned that any fool can write a bad ad, but that it takes a real genius to keep his hands off a good one." – Leo Burnett
"A copywriter should have an understanding of people, an insight into them, a sympathy toward them."  – George Gribbin
"A business man is no different from any other kind." – Robert Collier
"Decide the effect you want to produce in your reader." – Robert Collier
"Effective content marketing is about mastering the art of storytelling. Facts tell, but stories sell." -Bryan Eisenberg
"On the average, five times as many people read the headline as read the body copy. When you have written your headline, you have spent eighty cents out of your dollar." David Ogilvy
"Nobody counts the number of ads you run; they just remember the impression you make." – William Bernbach
"Sometimes the best copy to sell a horse is 'Horse for Sale.'" – Jay Abraham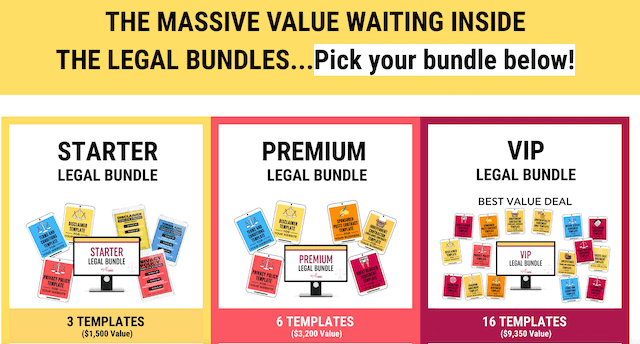 "Remember the people you address are selfish, as we all are. They care nothing about your interests or profit. They seek service for themselves" – Claude Hopkins
"To properly understand advertising or to learn even its rudiments one must start with the right conception. Advertising is salesmanship." – Claude Hopkins
"We have become so accustomed to hearing everyone claim that his product is the best in the world, or the cheapest, that we take all such statements with a grain of salt." – Robert Collier
"The first draft of anything is shit" – Ernest Hemingway
"A big reason so many businesses compete on price is because they can't prove what value they offer, so they're stuck with the one selling point that's a breeze to communicate: cheapness." – Mish Slade
"Nobody reads advertising. People read what interests them; and sometimes it's an ad." – Howard Gossage
"The very first thing I tell my new students on the first day of a workshop is that good writing is about telling the truth." – Anne Lamott
"But one clear picture built up in the reader's mind by your words is worth a thousand drawings, for the reader colors that picture with his own imagination, which is more potent than all the brushes of all the world's artists." – Robert Collier
"Here's the only thing you're selling, no matter what business you're in and what you ship: you're selling your prospects a better version of themselves." – Joanna Wiebe
"Poor copy cannot overcome faults or gaps in dealer distribution; it cannot even cash in on the finest dealer setups. But good copy can, and does, surmount many dealer difficulties, making them secondary, and selling in spite of them." – Victor O. Schwab
Advertising is like learning – a little is a dangerous thing. – P. T. Barnum
You must make the product interesting, not just make the ad different. And that's what too many of the copywriters in the U.S. today don't yet understand. – Rosser Reeves
"Clever advertising can convince people to try a bad product once. But it can't convince them to buy a product they've already tried and didn't like." – Bob Bly
"Perfecting and selling your writing is a lifelong task. If you are a persistent writer, you can expect your abilities to improve with time. Success is the ability to go from failure to failure without losing your enthusiasm." – Winston Churchill
"A big reason so many businesses compete on price is because they can't prove what value they offer, so they're stuck with the one selling point that's a breeze to communicate: cheapness." – Mish Slade
 "Probably the biggest thing or biggest 'aha' moment I had with the process of copywriting was when I realized that copywriting was more than just being creative. …I didn't start becoming successful, in my own eyes, until I said, 'No, my clients are not hiring me to be creative; they're hiring me to deliver a control.'" – Carline Anglade-Cole
"To get the right word in the right place is a rare achievement." – Mark Twain
"Write freely and as rapidly as possible and throw the whole thing on paper. Never correct or rewrite until the whole thing is down. Rewrite in process is usually found to be an excuse for not going on." – John Steinbeck
"The more your copy sounds like a real conversation, the more engaging it will be." – David Garfinkel
"Every single element in an advertisement – headline, subhead, photo, and copy – must be put there not because it looks good, not because it sounds good, but because testing has shown that it works best!" – John Caples
FAQ on Quotes about Copywriting
Below are answers to the common questions about copywriting
How do you become the best copywriter?
​A great way to become the best copywriter is to work on your craft every day.
Take the time to read copywriting guides, take courses, and practice writing copy.
Find a mentor who can help you improve your skills as well to help you become a professional writer.
Keep reading books or take an online course related to business topics such as marketing and sales, so that you are always up-to-date with industry trends.
Keep track of what works and what doesn't work when you write. Don't be afraid to experiment with different writing styles, topics, or formats.
Learn from your mistakes so that you can improve the next time around.
Think about who your target audience is when crafting copy. Put yourself in their shoes when coming up with content they will connect with. It's important to understand your reader's needs and how they will respond to the messages you are sending.
Be sure to also focus on creating copy that is accurate, clear, concise, and interesting with this amazing copywriting tool that I love!
What are the best copywriting software tools?
There are many great copywriting tools to help you become a professional copywriter.
Check out the 16 best copywriting tools of all time here.
My personal favorite copywriting software tools are Jasper, Writesonic, CopyAI, and Wordtune. You should definitely give these a try!
Related Video: 12 Best Tools for Business Success (click to watch and subscribe to my YouTube channel)
Why is copywriting a valuable skill?
Here are 4 big reasons why copywriting is a valuable skill:
It Helps Tell a Story: A good copywriter can effectively communicate the brand's message and create an engaging narrative for potential customers or clients to follow. This helps establish trust and encourages people to further explore your business.
It Gets Conversions: Copywriting is all about persuasion, so when you have the right words, you can get people to take action. Whether it's signing up for a newsletter, filling out a survey, or buying a product, copywriting is the key element that can increase conversions.
It Sets You Apart: Copywriting helps brands stand out from the competition and establish their unique identity. A great writer can make sure your business stands out and that your messages are memorable.
It Strengthens Relationships: Copywriting isn't just about selling, it can also be used to build relationships and strengthen customer loyalty. The right words can help nurture leads and keep customers coming back for more.
Writing effective copy is a skill that takes practice, but the rewards you get from mastering this art are invaluable.


Whether you're just starting out or have been writing for years, copywriting is an essential tool that will help your business succeed.
What are the three popular copywriter formulas?
The three most popular copywriting formulas are AIDA, PAS and FAB.
AIDA stands for Attention-Interest-Desire-Action. This formula is designed to capture the reader's attention, build interest in the product or service being offered, create a desire for it, and motivate them to take action.
PAS stands for Problem-Agitation-Solution. This formula focuses on highlighting the problem first, then agitating that problem to create a sense of urgency and finally offering a solution.
FAB stands for Features-Advantages-Benefits. This formula is used to draw attention to the features of a product or service, explain its advantages and ultimately explain how it will benefit the customer.
Final Thoughts on Best Quotes About Copywriting
As you can see from some of the words of wisdom above, we can learn valuable insights into the world of copywriting and advertising by studying sales letters, attention-grabbing headlines and copywriting quotes on the process of copywriting.
Studying and applying a good quote from a great copywriter can be the first step to a lucrative copywriting career if you continue to learn, practice and hone your writing skills.
The greatest thing you can do is to never give up and strive for consistent improvement on your writing every day. By doing this, you'll become an exceptional copywriter in no time!
RELATED BLOG POSTS SMART QUOTES ON COPYWRITING
In addition to learning about the best quotes about copywriting, join our Facebook group here and you should check out the following helpful blog posts and tools for your business:
Visit this freebies page to get 5 awesome free business, blogging and legal tips!
​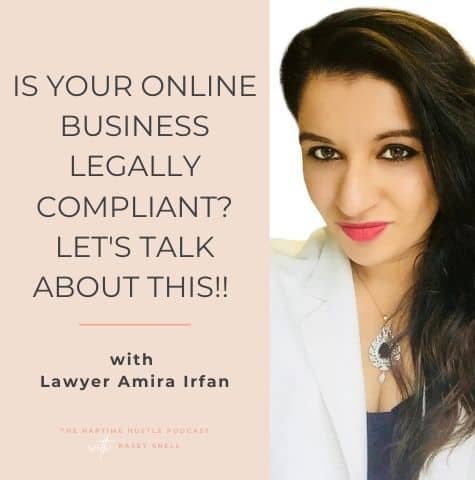 Below are some more helpful blog posts, legal tips, tools and resources that you should check out next: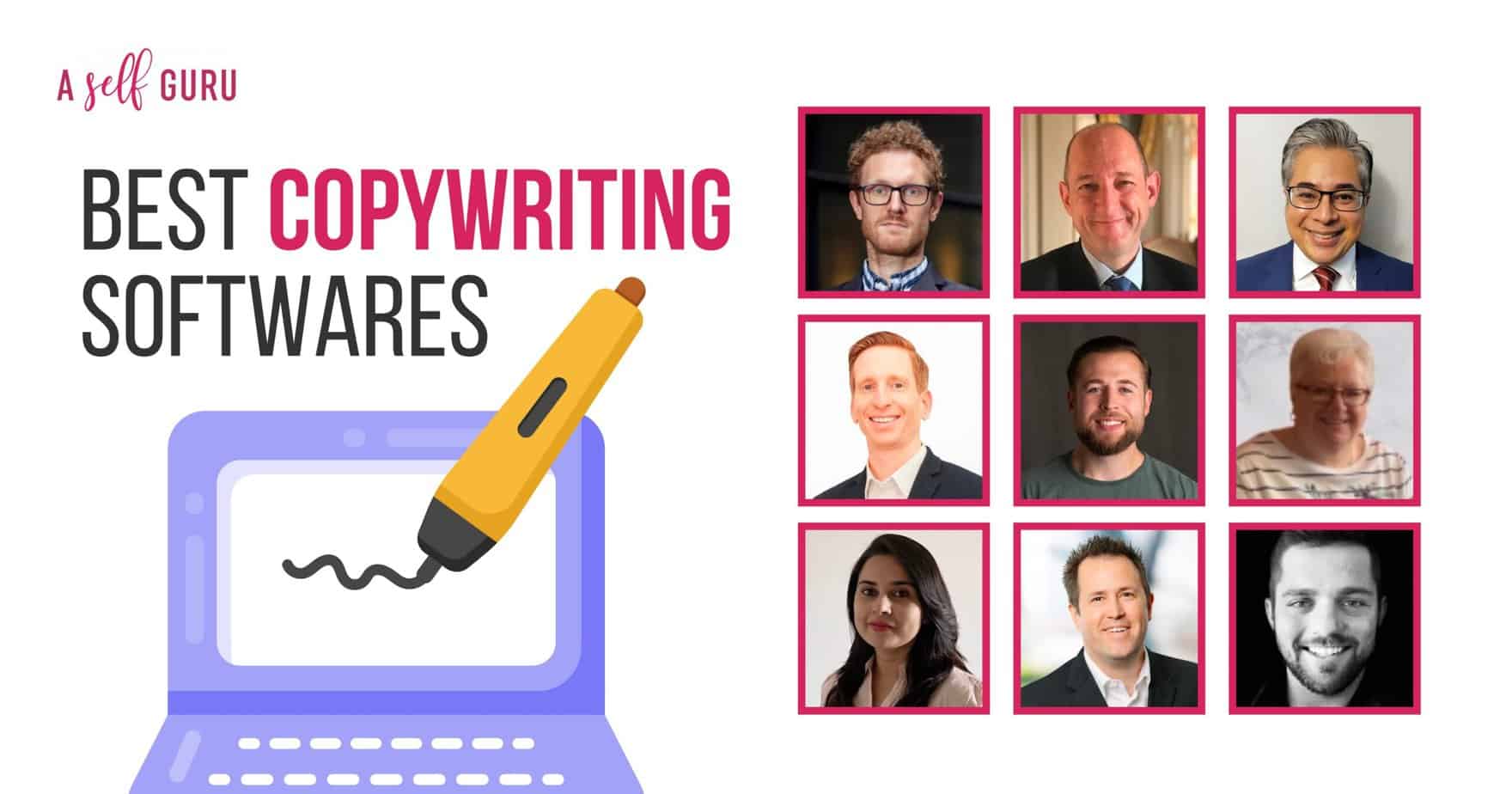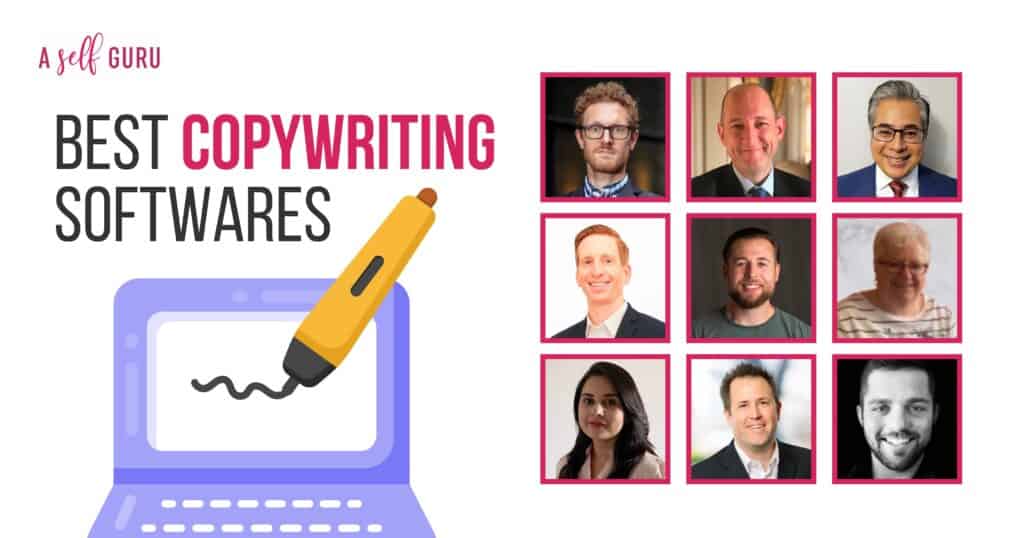 MORE TOOLS ON THE ESSENCE OF EFFECTIVE COPYWRITING
Below are some more amazing tools you will need in writing better copy.
Free SEO Masterclass to learn how to optimize your blog posts for SEO to rank on Google. You can also buy this awesome bundle of ebooks instead if you prefer ebooks over video training.
Best accounting software to manage profit and loss and more!
Best payroll service (super affordable too)
A great all-in-one business platform for hosting your course, email communications, sales pages, and more!
This Paraphrasing tool to create original work for the client
How to Become a Professional Blogger (in less than 6 months)
The Best Freelance Writing Contract Template (for writers and clients)
Guest Blogger Agreement to publish guest posts on your website legally and avoid any copyright infringement, Media release agreement to be able to use other people's photos, videos, audio, and any other content legally, Privacy policy on your website to ensure your blog's legal compliance, Disclaimer to limit your legal liability, Terms and Conditions to set your blog rules and regulations! Get all of these templates at a discounted rate in one of my best-selling VIP legal bundle here