Are you looking for the best copywriting books to help you become a better writer? Look no further!
This blog post will give you an overview of the best books on copywriting, so that you can become a great copywriter.
Whether you're looking to write content for social media posts, sales letters, website pages, landing pages, or ad campaigns, these amazing books will provide the guidance and inspiration you need to hone your craft of writing.
Get ready to become a master copywriter!
And you can use this awesome tool to boost your sales page conversions! 
23 Best Copywriting Books to Become a Professional Copywriter
As a small business owner, you should know the basics of copywriting and how to write compelling content that draws in customers.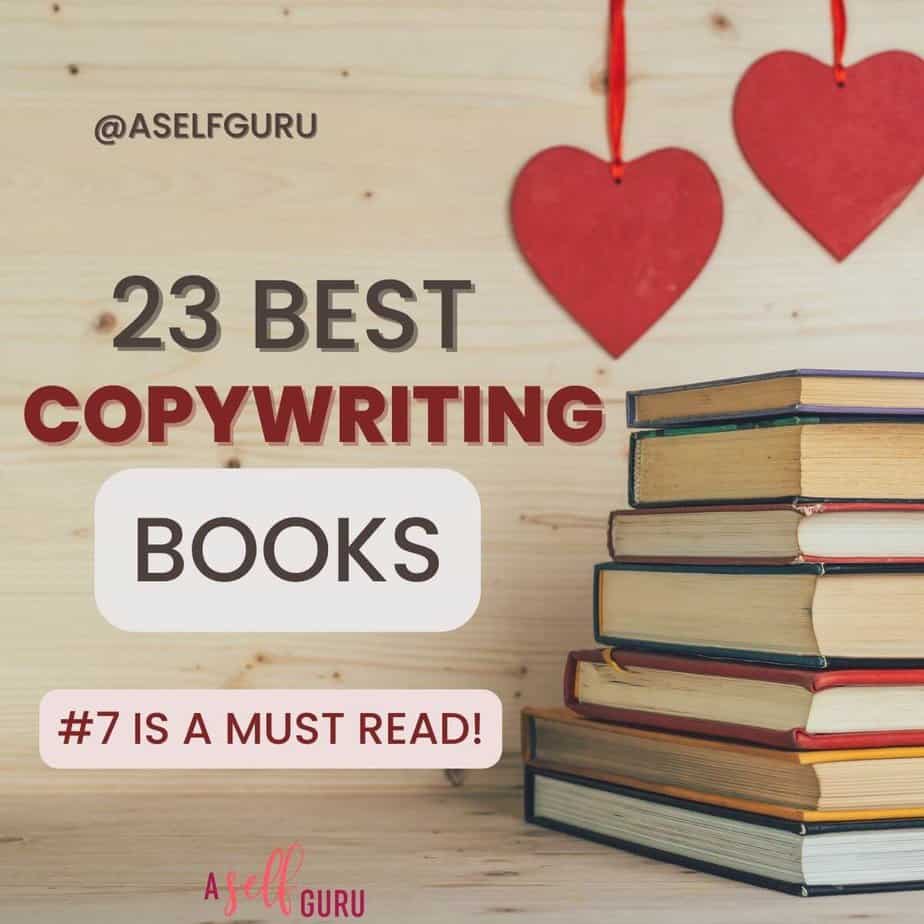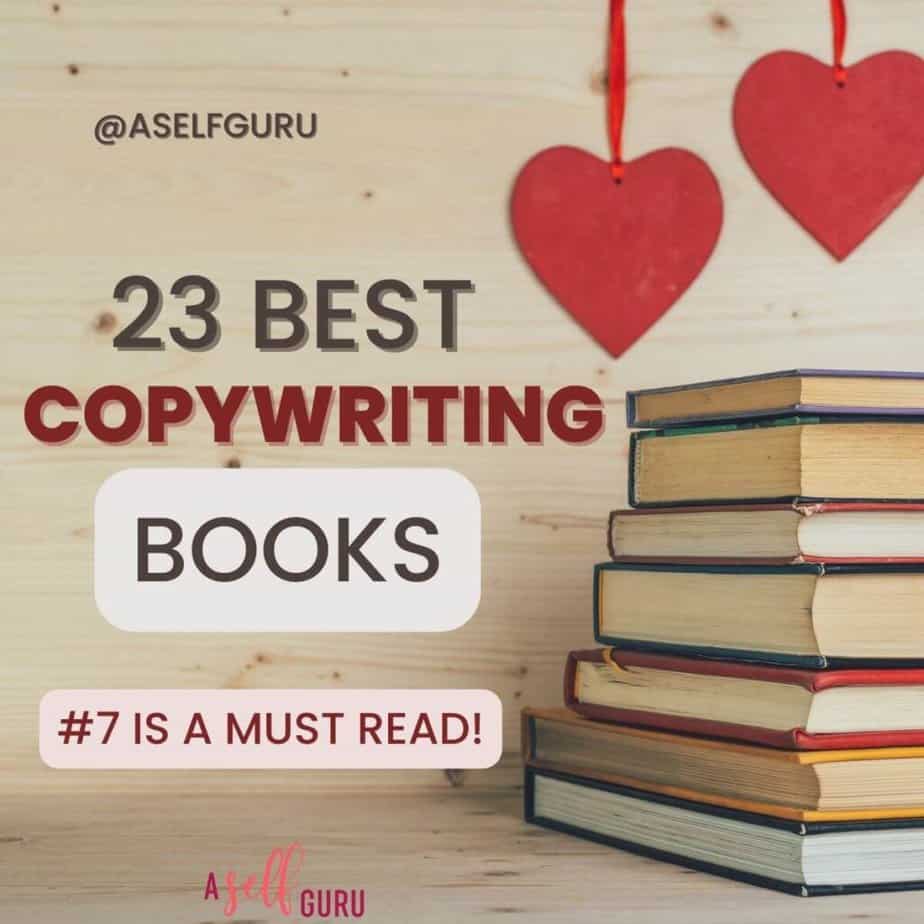 Here are 23 top-rated books to help you become a successful copywriter:
The beauty of this book lies in its effectiveness and versatility.
In his book, The Art and Business of Online Writing: How to Beat the Game of Capturing and Keeping Attention, Nicolas Cole presents proven language strategies to catch and hold the attention of the online reader.
His observations are proven by his own example, easy to implement, clearly explained, and, above all, can be applied to any type of text.
This book will introduce you to something other than the basics of SEO: it will teach you how to write compelling texts that people will want to read, which is the foundation of effective copywriting.
-Natalia Brzezinska, Marketing and Outreach Manager, PhotoAiD
The needs of copywriting are always changing, but this great book is written to weather any storms of change.
It focuses on how to apply the basics to whatever medium the copywriting world throws at you. It's even beneficial to those who are experienced, serving as a useful guide to going back to basics when they feel stuck.
This book is especially helpful to beginners, giving insights and tips that aren't overwhelming.
If you're looking to write some copy for your business without having to hire a team, this book will give you everything you need to know to get going yourself.
-Jonathan Zacharias, Founder, GR0
This book is a fantastic read that examines why certain ideas catch on while others don't through word-of-mouth and other social transmissions.
He backs up his statements with peer-reviewed research and real-life examples in action.
Rather than focusing on the psychology of marketing alone, Berger helps you build better copywriting skills by offering specific, actionable advice to design messages and write copy that will help your own ideas become "contagious."
This book is a great resource to become a better copywriter.
-Anthony Martin, Founder and CEO, Choice Mutual
If you are looking for a step-by-step guide on how to write copy for advertising, this book is for you.
Joseph Sugarman offers practical advice on everything from crafting headlines and calls-to-action to writing content that resonates with customers.
It's the ultimate guide to becoming a professional copywriter and is filled with inspiring examples to help you succeed.
The best thing is that you can finish reading the entire book in a day and learn new ways to write powerful advertising copy.
My favorite copywriting book would be Hey, Whipple, Squeeze This by Luke Sullivan.
This classic practical guide to creating great ads is a must-read for anyone interested in copywriting.
What I love about this book is how practical and hands-on it is.
Sullivan provides real-world examples of successful ad campaigns, along with insightful commentary on what made them work.
He also includes best practices, exercises and assignments to help you practice your skills and hone your craft.
But what really sets this book apart is Sullivan's engaging writing style. He's funny, irreverent, and doesn't take himself too seriously, making this book a joy to read.
Overall, I highly recommend it to anyone looking to improve their copywriting skills or learn more about the world of advertising.
-Shaun Connell, Founder, Writing Tips Institute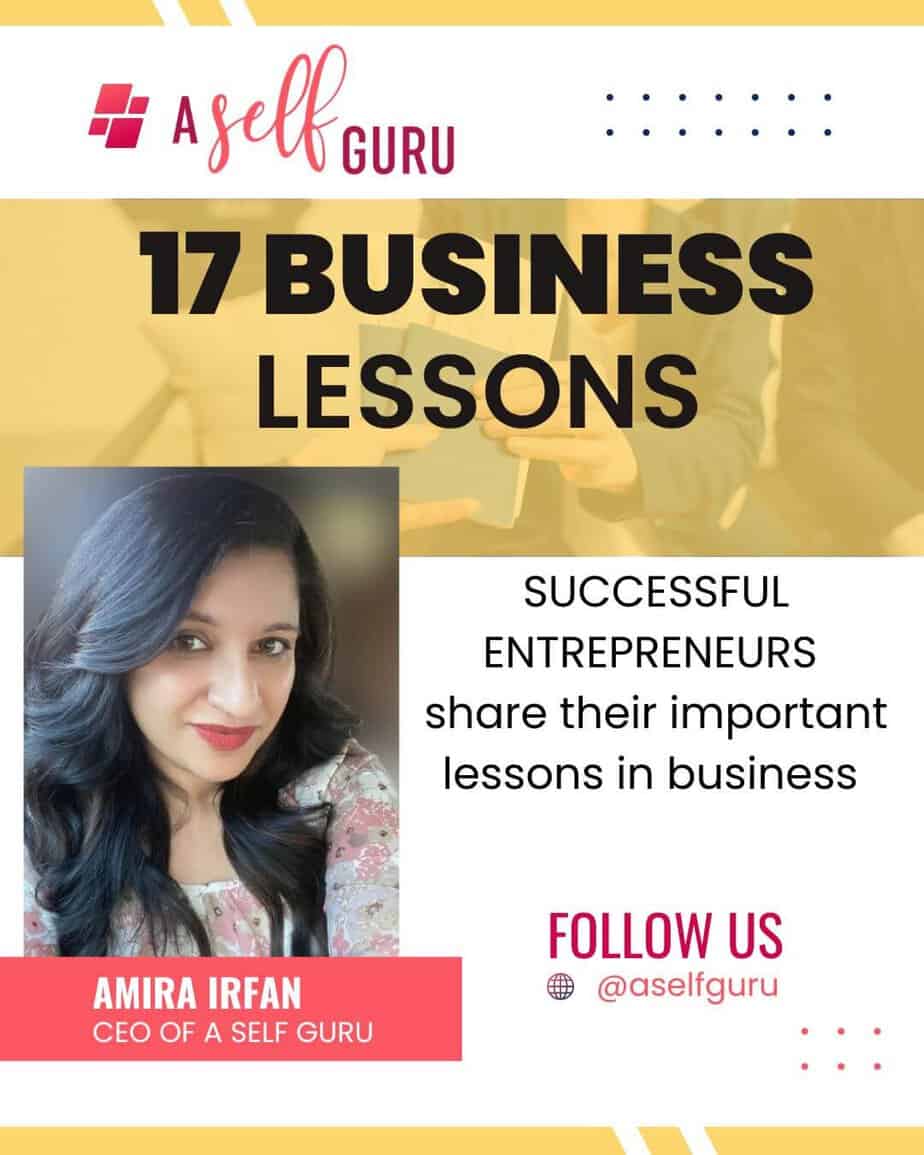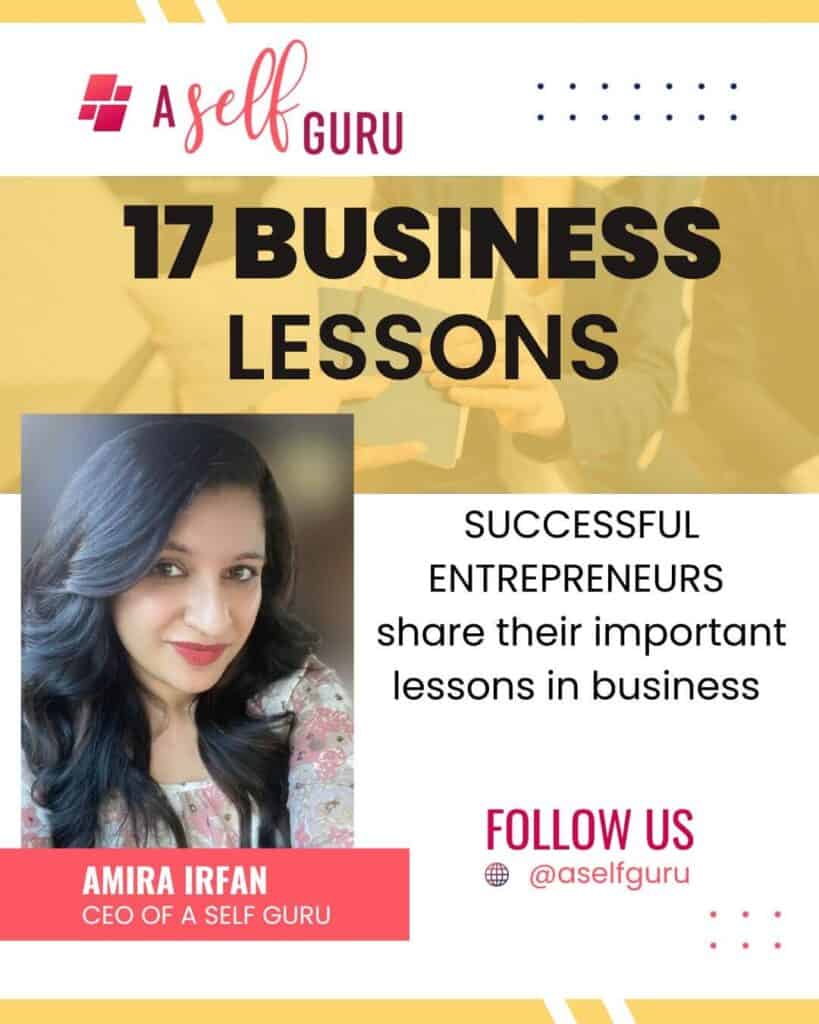 This is an excellent book to read about copywriting, no matter your level of experience.
It expands upon various powerful techniques that tap into human emotion, and it encourages the idea of emphasizing the why behind a product or service's capabilities as soon as possible, rather than later.
Overall, this book drives home the importance of not only what you say, but how you say it.
-Marilyn Zubak, Marketing Lead, Snif
This is a must-read for any aspiring copywriter to learn the psychology of persuasion.
David Ogilvy's timeless classic dives deep into the psychology of advertising and provides a comprehensive overview of marketing principles.
It covers all aspects of creative writing, from understanding your target audience to optimizing content for maximum impact.
This book is filled with valuable information for anyone looking to take their copywriting skills to the next level.
Joseph Sugarman's The Adweek Copywriting Handbook is a bible for anyone wanting to learn the craft of copywriting or enhance their skills.
As the founder of mail-order firm JS&A, Sugarman shares his copywriting methods and provides a wealth of advice based on his experience writing copy that sells.
 His informal tone and funny stories about his life and work make the book a joy to read, all the while backed by examples from his direct-marketing career.
Each chapter focuses on certain copywriting principles with examples and expert analysis.
Whether you're writing copy for the web, advertisements, or magazines, this is a good book you'll pick up again and again.
-Steph Andrusjak, Freelance SEO Consultant, SEO Steph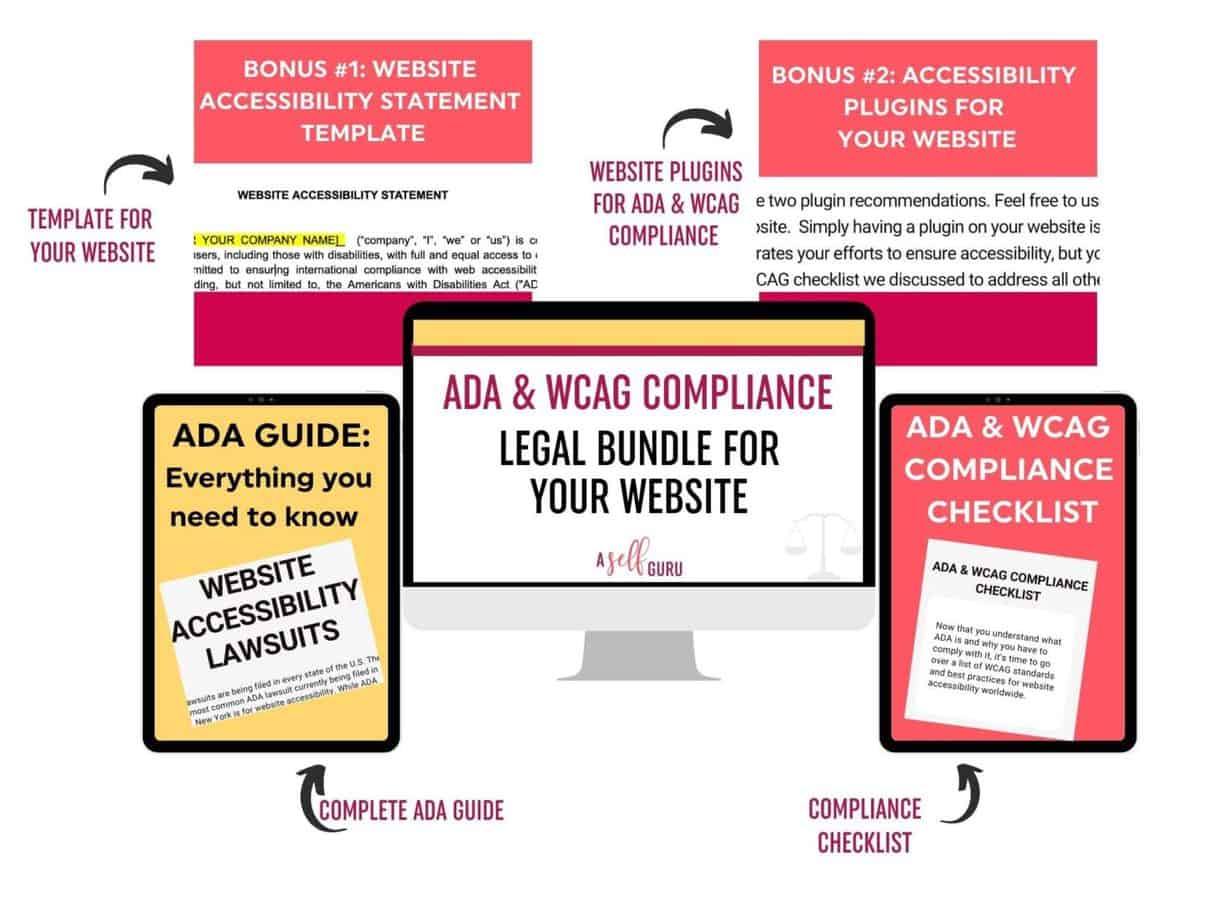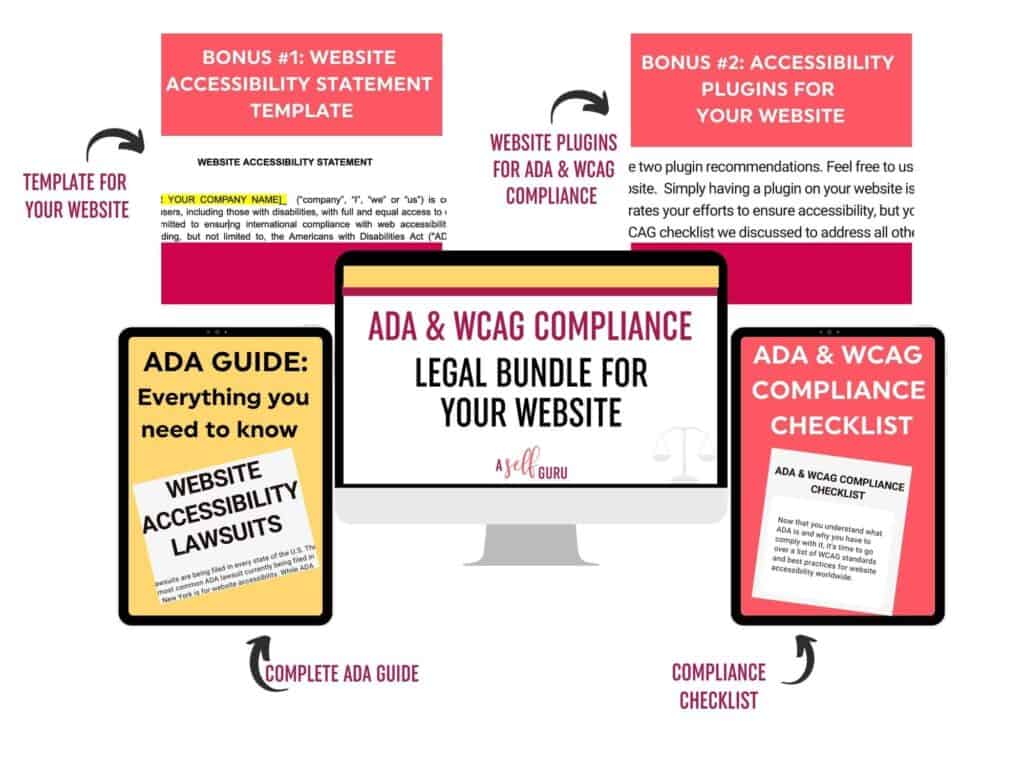 The best copywriting book I've read is The Ultimate Sales Letter, written by Dan S. Kennedy, who is a veteran copywriter and also very entertaining.
The content of the book is very actionable; you can use it right away to improve your own writing.
I don't believe there is any one "right way" to write great copy; however, in my experience, Dan's approach has worked quite well for me for content marketing.
-Rengie Wisper, Marketing Manager, Check CPS
My favorite copywriting book is Donald Miller's Building a Story Brand.
I love the examples he uses and the workbook format.
When refining your copywriting skills, there is a lot of opportunity in this book to get crystal clear about your messaging and audience while simultaneously building your storytelling skills.
I highly recommend it to anyone looking for the best ways to finesse their copywriting skills.
-Asma Hafejee, Senior Marketing Executive, CMR Surgical
Copywriting Secrets: How Everyone Can Use The Power Of Words To Get More Clicks, Sales and Profits by Jim Edwards
This comprehensive guide covers everything from the basics of copywriting to advanced techniques for boosting conversions.
Jim Edwards shares his insider knowledge on persuasive online copywriting, highlighting strategies that you can put into action right away to start seeing results.
Whether you're a beginner or an experienced copywriter, this book provides plenty of valuable insight and advice to help you write persuasive content that increases engagement and conversions.
Everybody Writes: Your Go-to Guide to Creating Ridiculously Good Content by Ann Handley
This was a great read because it is direct.
Handley wanted to convey that copywriting's aim is to entertain and inform, and it can be achieved with simple and direct-to-the-point statements.
It also highlighted that any writer has their own strengths and weaknesses and that they can take advantage of them.
It also emphasized that the importance of copywriting is being able to connect with readers/customers and clearly deliver the information they need.
Handley also shared a lot of insights and tips to make your writing style more entertaining.
She already knows you can write (hence, everybody writes), she just teaches you to be better at it.
-Mark Damsgaard, Partner and Head of Client Advisory, Global Residence Index
The Copywriter's Handbook by Robert W. Bly is one influential book on Amazon that I got a lot out of as a copywriter myself.
It offers a comprehensive guide to the art of copywriting, including tips, techniques, elements of style, and practical advice for writing persuasive and effective copy.
The book covers a wide range of topics, including how to write headlines, how to create compelling offers, how to structure copy for maximum impact, and how to write for different media, such as print, online, and social media.
The author is a highly experienced copywriter and marketer with over 35 years of experience, and he draws on this extensive knowledge to provide a wealth of insights and tips for all aspiring copywriters.
-Ralitsa Dodova, Content Writer, Buzzlogic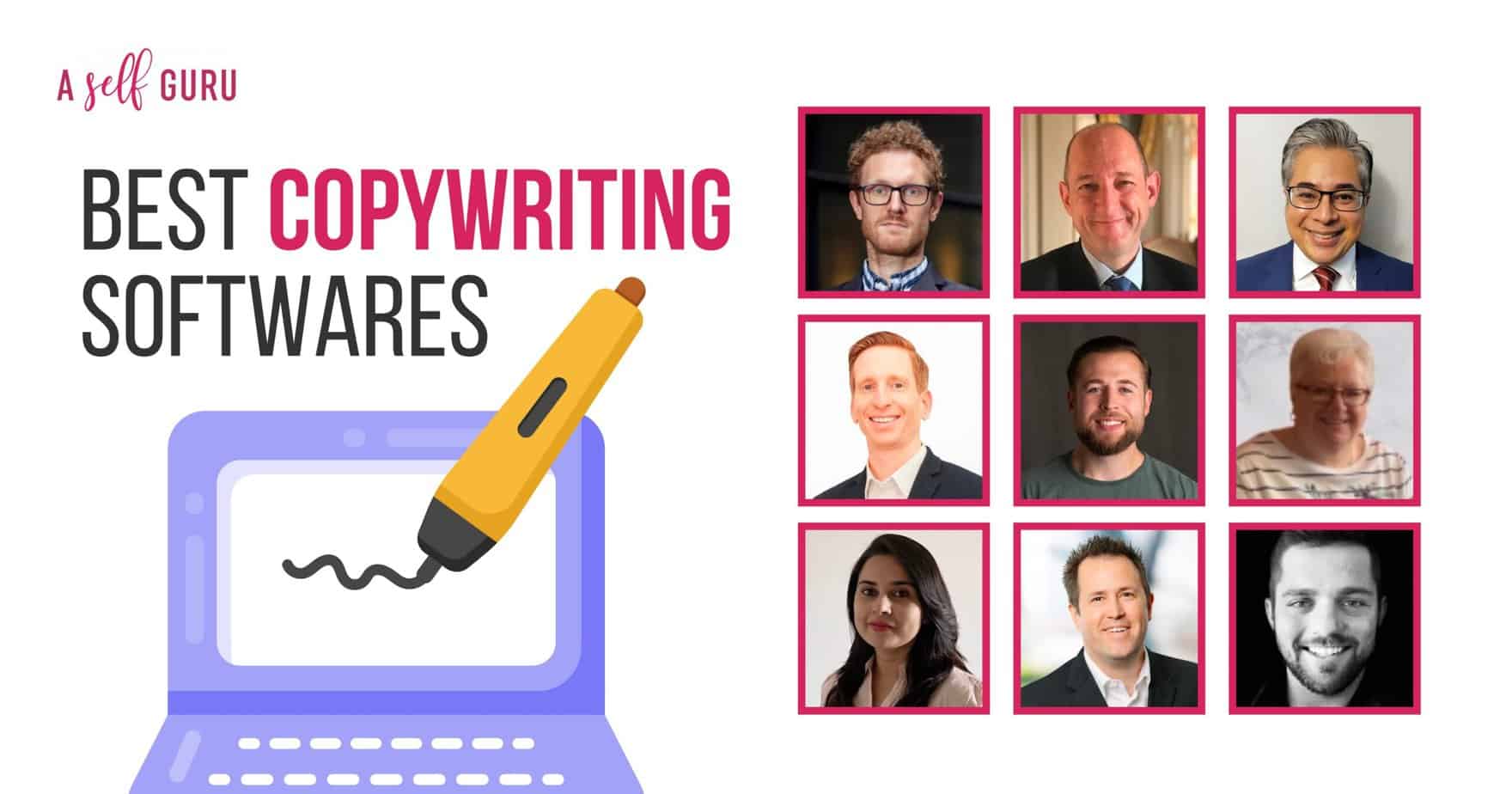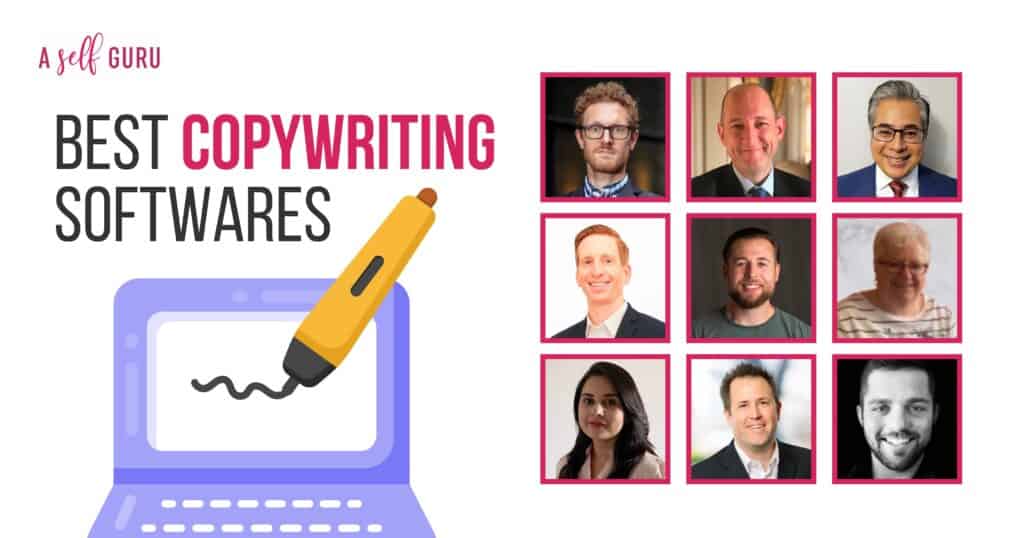 My Life in Advertising and Scientific Advertising by Claude C. Hopkins.
Without a connection to tangible outcomes, marketing has no purpose.
Claude C. Hopkins' 1923 essay on the subject of basing marketing plans on quantifiable outcomes is still relevant today.
He was one of the first marketers to use test ads, monitoring the success of his campaigns to increase ROI.
-Daniel Foley Carter, Founder, Daniel Foley SEO
This book covers all the fundamentals of copywriting, including how to write sales letters that generate leads and convert customers.
Written by one of the most renowned copywriters in history, this classic course will teach you how to craft persuasive content that resonates with readers.
You'll also learn the art of good advertisement, persuasion and develop your understanding of human psychology.
Robert Collier's letter book is a definitive guide as a short course in copywriting, which is essential for anyone looking to excel in the field or become a freelance copywriter.
It's my favorite book!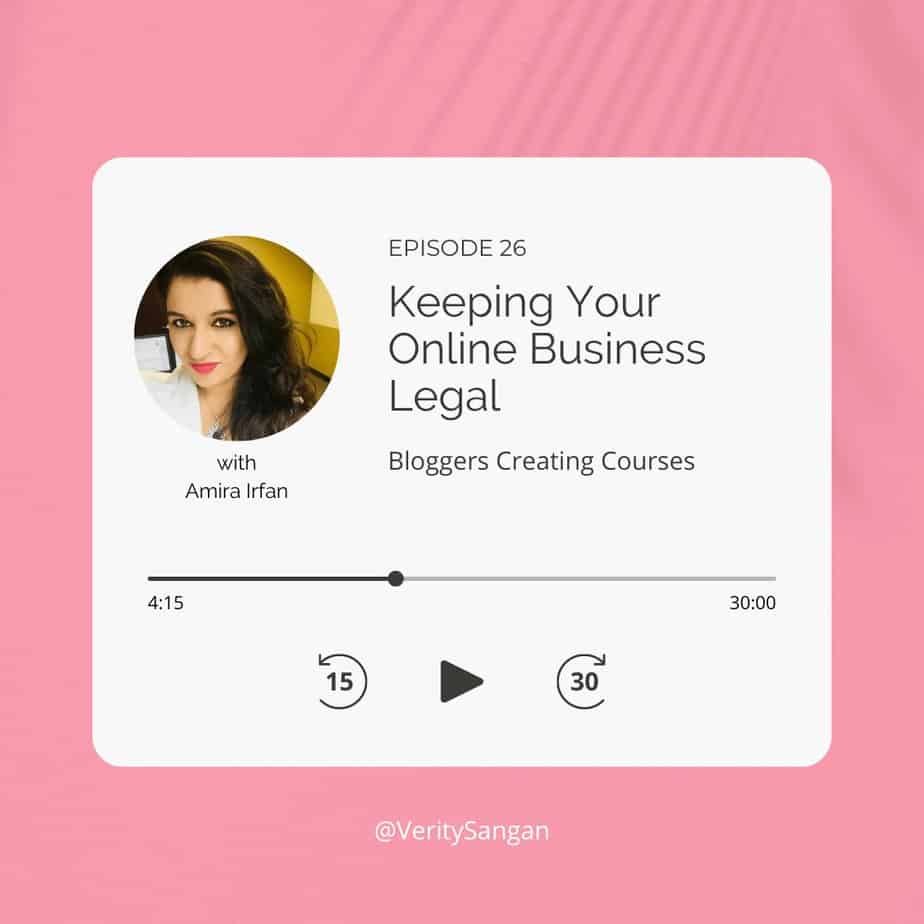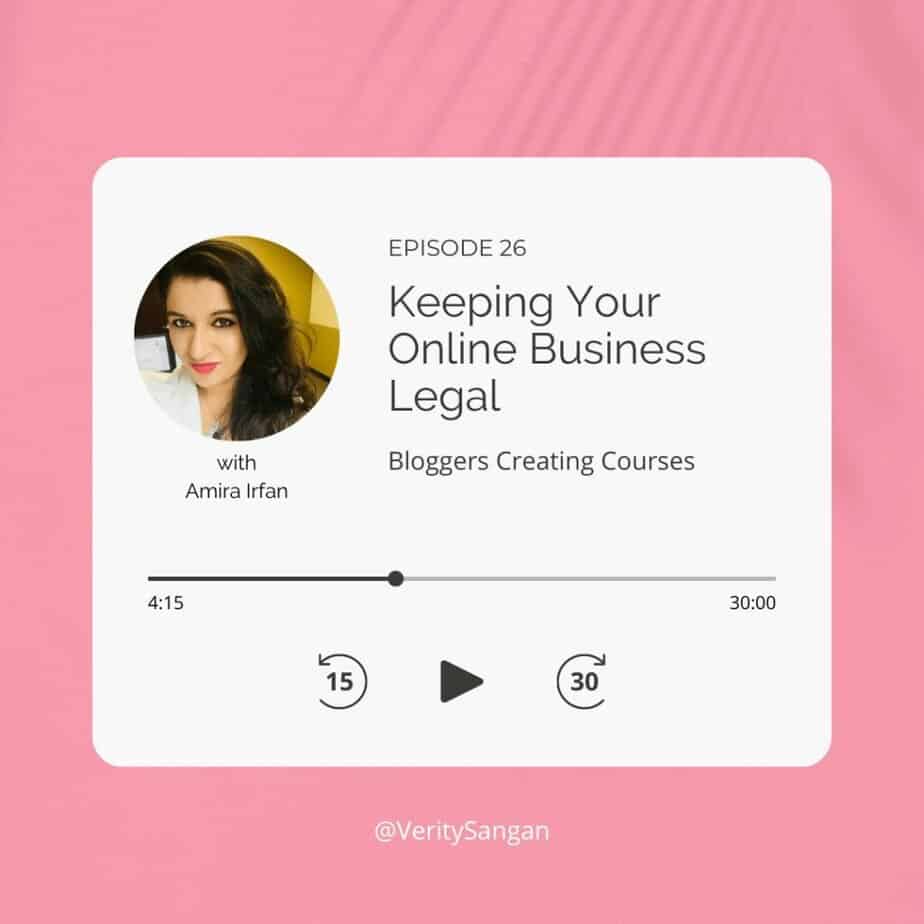 Making Ads Pay : Timeless Tips for Successful Copywriting by John Caples
When it comes to advertising methods, John Caples is the go-to expert.
His book Making Ads Pay provides readers with a comprehensive look at copywriting and how to use it to create successful ad campaigns and effective advertising.

This book covers techniques such as understanding customer psychology, writing persuasive headlines, and developing calls-to-action that will get people to take action.
It's an essential read for anyone looking to become a good copywriter.
I advise anyone new to copywriting to read Copywriting Made Simple by Tom Albrighton.
Even experienced copywriters will find it useful because it is filled with awesome information.
The book contains a lot of information and is divided into three main sections: planning, writing, and enhancing your material with practical advice.
Because of how effectively it's written, it never seems overwhelming or uninteresting.
-Dean Lee, Head of Marketing, Sealions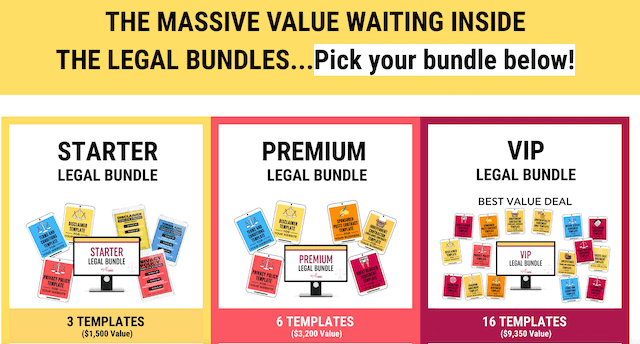 I was just getting into copywriting when All Marketers Are Liars by Seth Godin appeared on Amazon, and I've been hooked ever since.
It's the perfect introduction to writing persuasively while staying true to your brand.
Written in a clear, straightforward way that takes complex topics and puts them in an accessible context, it allows even those new to copywriting to understand the fundamentals of good persuasive writing.
All Marketers Are Liars is packed with examples and exercises that show how successfully integrating storytelling into your copy can deliver a powerful message.
It's an invaluable resource for anyone looking to improve their copywriting skills, content creation, and impact their audience.
-Haya Subhan, General Manager, Leeds First Aid Courses
One of my favorite copywriting books is Made to Stick by Dan and Chip Heath.
It focuses on how to create messages—be it in advertising, storytelling, or even speeches—that are not only memorable but also meaningful.
The Heath brothers ingeniously provide examples from successful campaigns such as the "Got Milk?" campaign, analyze why certain slogans resonate differently with different audiences, and outline ways to address major communication challenges without making the message too complicated.
Made to Stick has been an invaluable resource for me over the years; I highly recommend this title to anyone looking to craft compelling text that resonates with their target audience.
-Alexandru Contes, Co-founder, ReviewGrower
Are you looking for a comprehensive guide to creating persuasive copy that converts?
Look no further than Eugene Schwartz's Breakthrough Advertising!
It's a game-changer for an effective direct-response advertising and copywriting.
At Owendenny Digital, we swear by this book—we use its wisdom in every single client and internal lead generation campaign we create.
What sets it apart is Schwartz's focus on the reader's psychology and their "Mass Desires." This book teaches you how to connect with your audience and speak to their deepest desires.
With frameworks and timeless principles that work on all platforms and media, you'll learn how to craft the perfect headline, create a captivating lead, develop a killer product concept, and write copy that sells.
With case studies and examples, Breakthrough Advertising is the #1 book in my library.
It's concise and delivers incredible value. Trust me, it's a 10/10!
-Dean Denny, Director, Owendenny Digital
The Boron Letters is full of practical advice that any aspiring copywriter can use when creating their own materials.
The book offers an honest look at the industry and gives readers a sense of what it takes to succeed in this challenging yet rewarding field.
It also provides comprehensive coverage of the basics of copywriting, from effective headline writing to using key principles such as AIDA (Attention, Interest, Desire, and Action) to craft compelling content.
This book taught me not just copywriting but also life lessons, as the format of this book is a series of letters written by Gary Halbert to his young son.
It's an easy read and a must-have for anyone looking to make it in the world of copywriting.
-Sweetlana Portnaya, Managing Editor, Top10.com
On Writing Well: the Classic Guide to Writing Nonfiction by William Zinsser
This timeless gem is my go-to recommendation for anyone interested in copywriting.
Zinsser's easy-to-read style and practical advice make On Writing Well a must-read.
This classic book teaches you to write with clarity, simplicity, and purpose, equipping you with essential skills to create compelling copy across various media.
It's an invaluable resource for both beginners and seasoned writers looking to hone their craft.
-Max Desiak, Co-founder and Marketing Strategist, Spreadsheet Daddy
Cashvertising is a standout copywriting book.
It's extremely content-rich, with zero fluff.
It's focused on time-tested principles that distill decades of proven advertising and marketing wisdom into easy-to-understand concepts, presenting time-tested principles that have driven successful campaigns for generations.
There are hundreds of actionable strategies, tips, and techniques that can be applied immediately to improve advertising results, regardless of the size of your budget or the industry you operate in.
Plus, the principles and techniques discussed in the book can apply to various advertising platforms, including print, radio, television, and digital, making it a versatile resource for marketers in the modern age.
I use them often in crafting Google Ads that get clicked on and convert.
-John Cammidge, PPC Consultant, Jcammidge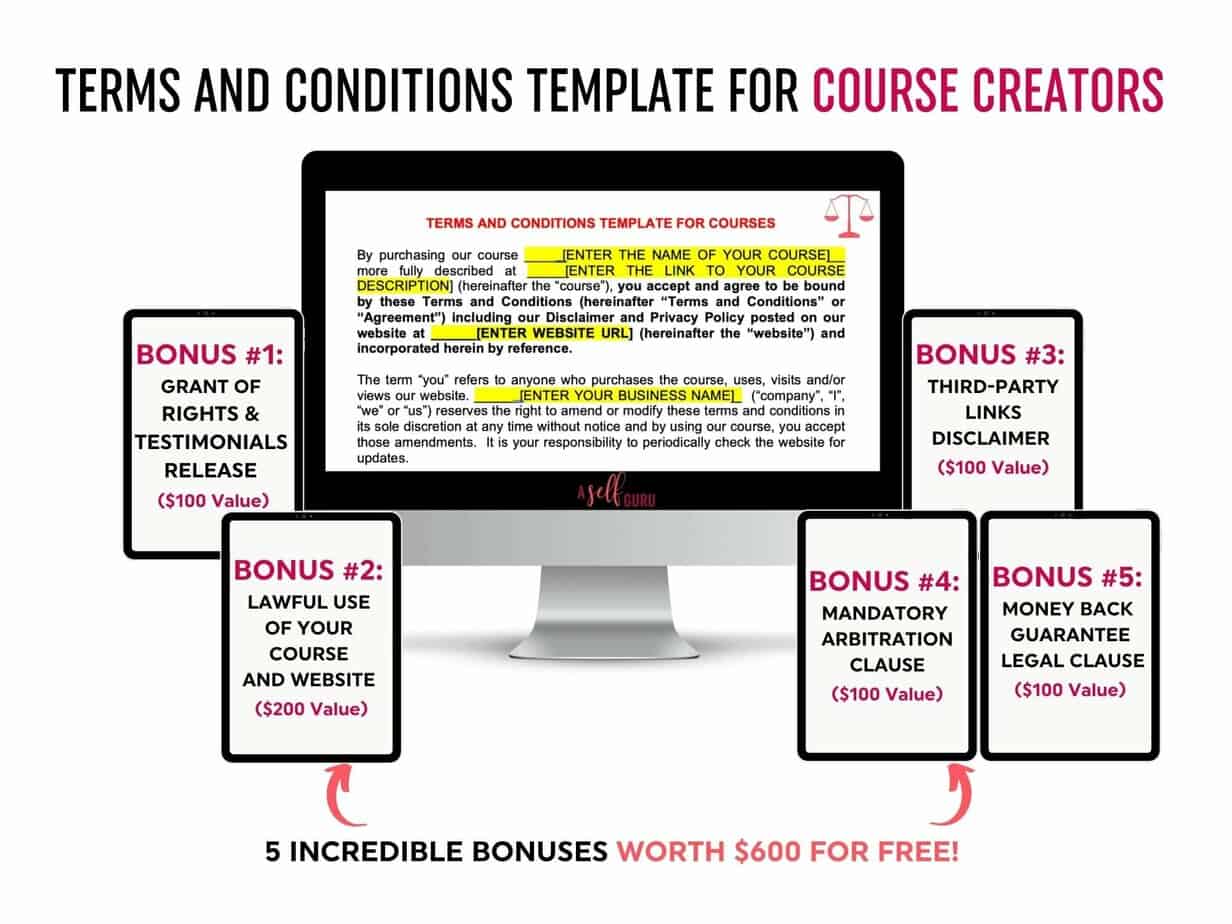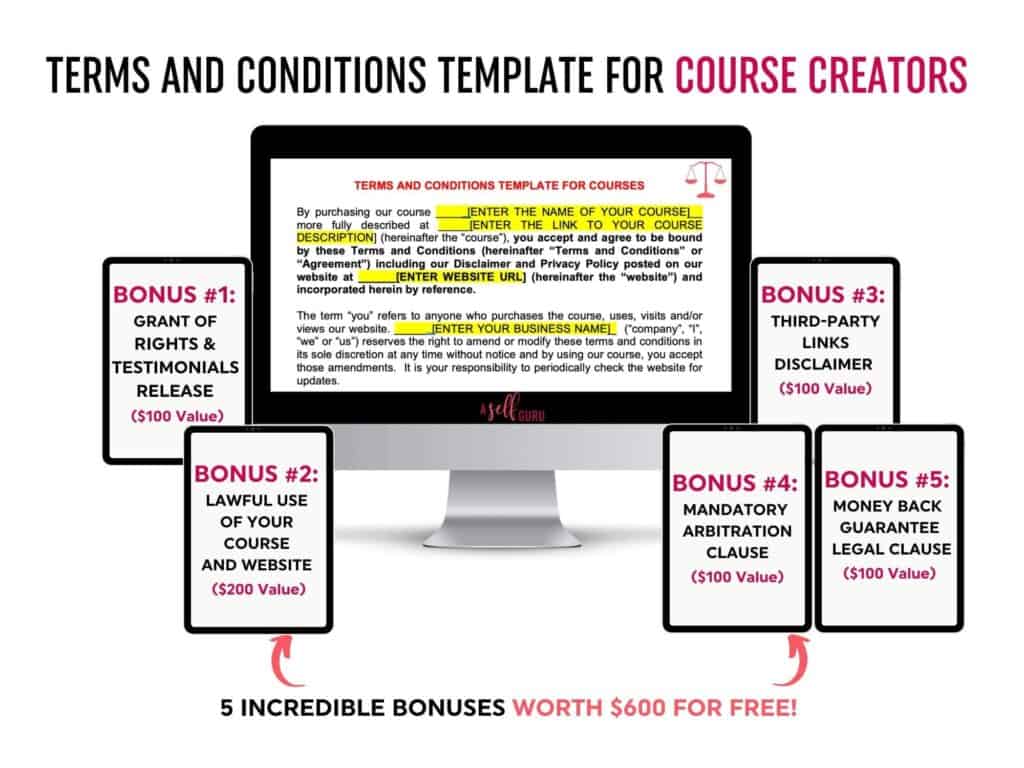 FAQ on Best Copywriting Books
Below are answers to the common questions on the best copywriting books.
What tools do copywriters use? (Best Copywriting Tools)
Check out this list of best 16 copywriting tools copywriters use to make their jobs easier.
My favorite copywriting software tools are Jasper, Writesonic, and CopyAI. You should definitely give these a try in your business.
From cloud-based services to AI-powered tools, copywriting has never been this easy and efficient.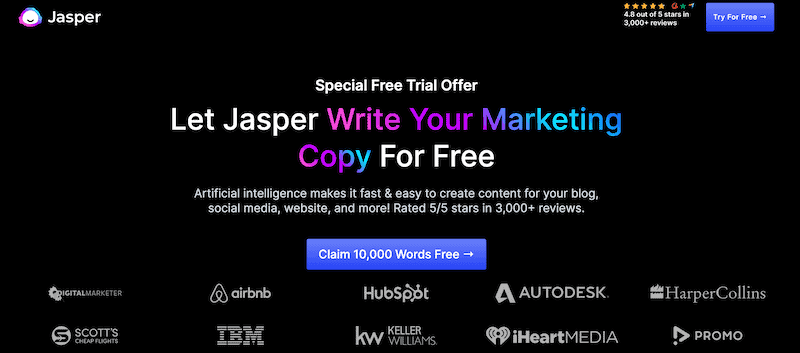 I love this tool to create blog content, write Facebook ads, Google ads, copywriting frameworks, emails, landing page copy, and more.
I personally use it daily and you can:
Save time by enabling AI to write high-converting copy

Get a wide variety of marketing content with just one click

Stop wasting your time on tedious and overwhelming tasks

Increase ROI on your ad campaigns

Write more content in hours than you would in months
You won't have to mess around writing copy anymore, because you can do it with this tool instead.
Click here to try it for free!
What legal contract copywriters use with their clients?
As a freelance copywriter, you would need this freelance contract (aka independent contractor agreement).
Click the video here to learn more about this contract template. It can be used for any kind of freelance work including copywriting!
What is a book that every copywriter should read?
There are SO many great copywriting books above but one of the must-read books for copywriters is Confessions of an Advertising Man by David Ogilvy.
 It's a timeless classic, providing invaluable advice and insight into the fundamentals of copywriting and helping writers craft persuasive content that resonates with customers.
This book is an essential resource for anyone looking to become a professional copywriter.
Who is the best copywriter ever?
One of the most influential copywriters of all time is Claude C. Hopkins, often referred to as the father of modern advertising.
He wrote some of the most effective and memorable campaigns during his career, such as "Drink Pepsi-Cola" and "Win With S&H Green Stamps" and is credited with revolutionizing the industry.
His book, Scientific Advertising, is still regarded as one of the best books on copywriting.
By learning from his work and example, modern copywriters can improve their own craft and become more effective writers.
Overall, there are many great books on copywriting that can help you become a successful writer.
No matter what your individual needs and interests may be, you will find something valuable in these recommended books above.
Is copywriting still in demand?
Yes, copywriting is still in demand and it continues to be an important skill for businesses of all sizes.
With the growth of online marketing, companies are increasingly relying on effective copywriting to capture attention and engage customers.
So the demand for experienced copywriters is only expected to increase in the coming years.
If you're looking to break into this industry, now is a great time to start learning good writing from one of these best copywriters.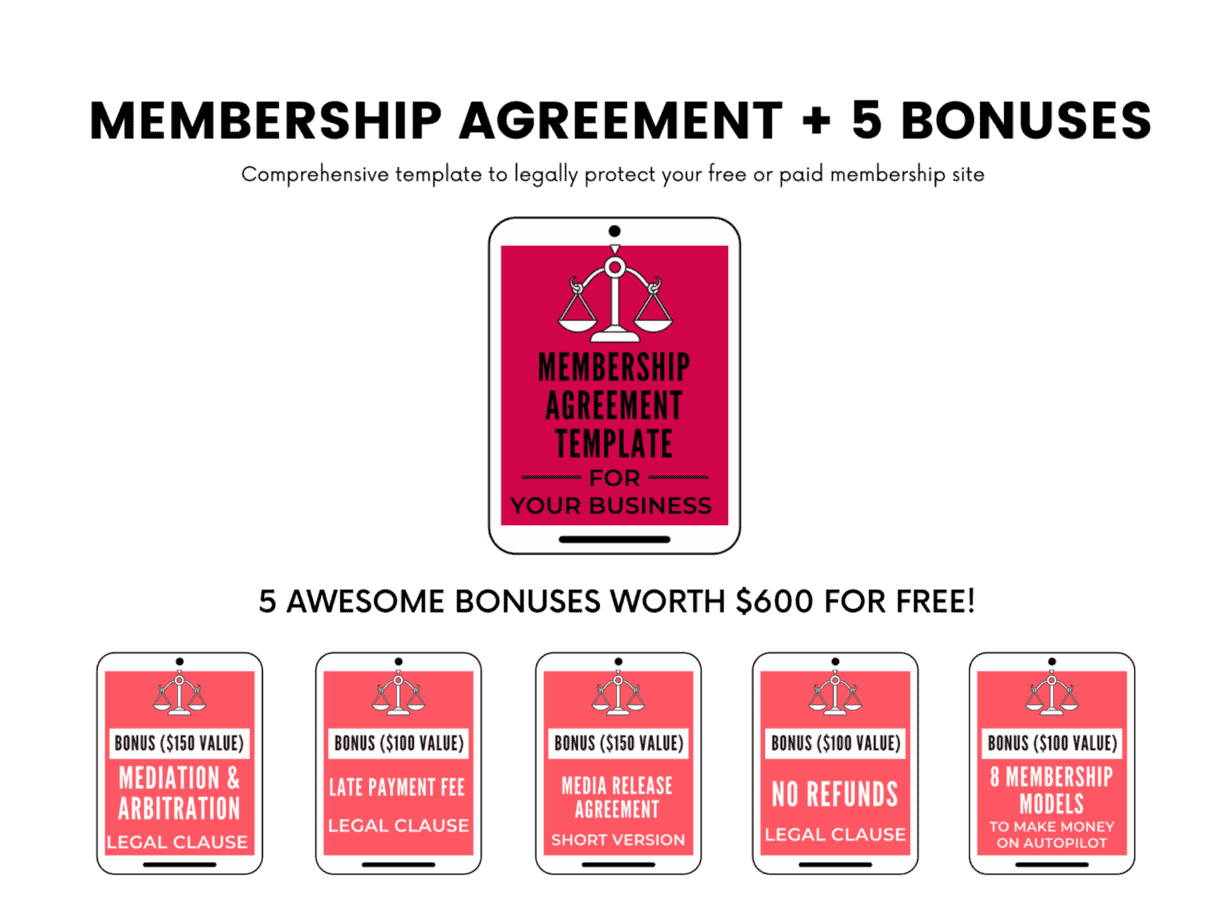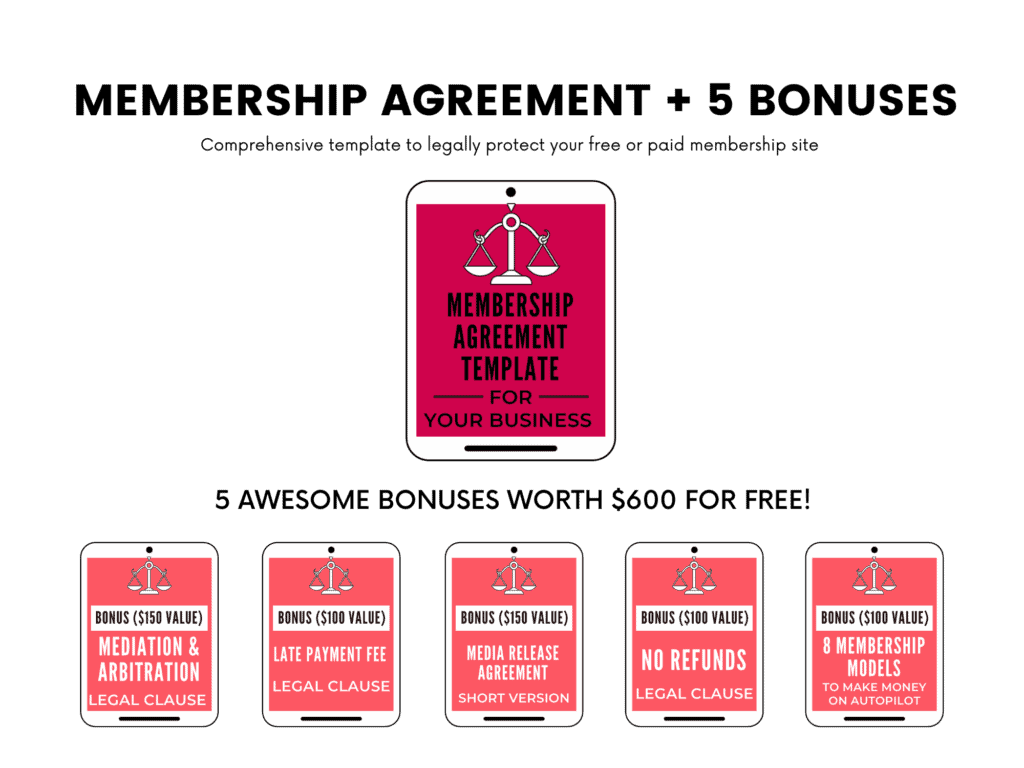 What copywriters are most in demand?
Copywriters with a knack for creating compelling content that resonates with customers are always in high demand.
Social media copywriters who understand how to craft engaging posts and stories are particularly sought after, as brands look to stand out on crowded platforms like Instagram and Facebook.
Copywriters who specialize in website content also play an important role, helping companies create unique and engaging content that helps them differentiate from the competition.
Content marketing copywriters are also increasingly valuable, as they help brands craft stories and messages that engage customers while driving them to take action.
No matter what your specialty is, there's plenty of demand for skilled copywriters in today's digital landscape.


Final Thoughts- Best Copywriting Books
These are just some of the best copywriting books that great writers trust.
Copywriting is a valuable skill that can open doors to exciting career opportunities.
With the right guidance, you can become an expert in this field.
The books featured in this article are some of the best resources available for improving your copywriting skills and becoming successful in the industry.
Each one offers unique insights into the world of copywriting, so it's a good idea to take some time to browse and find the perfect book for your needs.
Pick up one of these expert-recommended titles today and start on your journey to becoming a master copywriter.
RELATED BLOG POSTS ON BEST BOOKS FOR COPYWRITING
In addition to learning about the best books on copywriting, you should check out the following helpful blog posts and tools for your business:
Visit this freebies page to get 5 awesome free business, blogging and legal tips!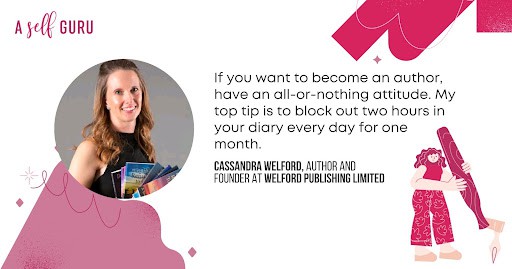 Below are some more helpful blog posts, legal tips, tools and resources that you should check out next:
Outrank your competition and enhance your content creation
16 Best Niches for Online Courses (#7 and 10 are most profitable)
15 Expensive Legal Mistakes Entrepreneurs Make (and How to Avoid them)
What's an LLC and when to form one?
How to Legally Protect Your Book (with Proper Copyright Notice and Disclaimer Examples)
CPA Solution Membership to get all your tax and accounting questions answered!
Get The Simple SORT Handbook: The New Entrepreneur's Roadmap to Setup, Operate, Record and Tax Slay a Successful Business
AI writing tool to write blog posts 10x faster, create social media content, videos, and any kind of content to save time in business
This SEO tool to make sure your blog posts rank on the first page of Google 
MORE TOOLS TO GROW YOUR COPYWRITING BUSINESS