Have you found your niche market?
Through an e-commerce business, aspiring entrepreneurs are now provided with the opportunity to place their products and services in front of millions of people.
However, this is easier said than done.
Much like a brick and mortar location, you must know your niche market to get people into your virtual doors.
But first, what is a niche market?
It's a subset of the large market that you specifically target. It's a smaller target audience that you sell your products to.
For example, instead of marketing to everyone, you target a specific niche market – people who need your products and services the most.
The more specific and targeted your niche marketing is, the better you will know your customers and how to sell to them.
You have probably heard the saying, "if you are marketing to everyone, you are marketing to no one!"
For example, take a look at this freelance contract template that I created specifically for freelancers or people who hire freelancers. This product doesn't work for any other market.
Here are 5 easy ways to target your niche market and reach your target audience.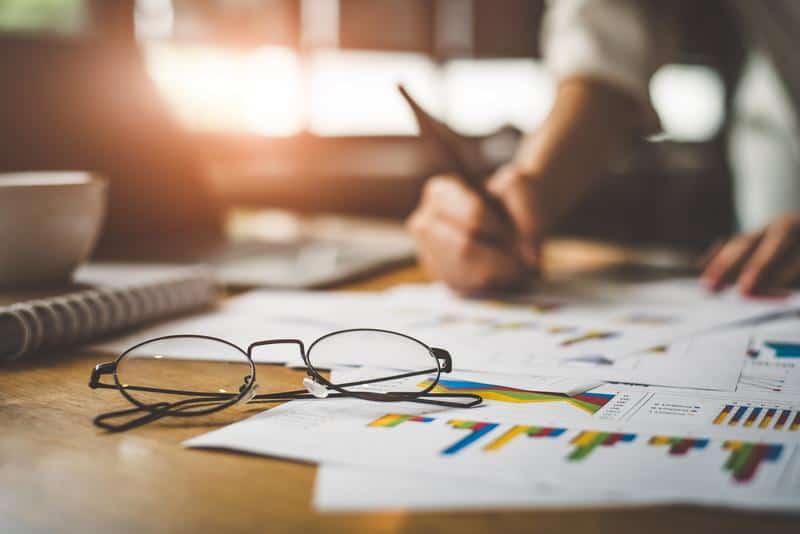 1. Do Thorough Research To Find Your Niche Market
One of the most common mistakes made by aspiring entrepreneurs is believing their own hype.
Friends and family might tell you that your product is great and will no doubt sell, but unfortunately, that is not enough to justify such a large investment.
The most important thing you can do for your company is to research your niche market thoroughly.
Produce surveys, quizzes, conduct focus groups, and run test ads online such as Facebook ones here to see if your niche market is truly there and if they are open to purchasing from a new company.
Understand your customer's pain points and research their problems, so you can provide valuable solutions to them through your products and services.
You can then use this information to determine if your business has enough momentum to get started and become profitable.
This is one of the first principles of business that I learned from this course that made me a six-figure blogger in my first year.

2. Write Unique Content For Your Niche Market
There's a reason why so many established companies produce such dull marketing, and it's simply because they already have name recognition behind them.
However, for a small start-up business, dull is not an option.
Thus, you must make it a priority to write as much unique content as possible.
This means producing high-quality ad-content or blog posts that capture your target audience's attention.
Here are 6 ways to build niche authority within your market.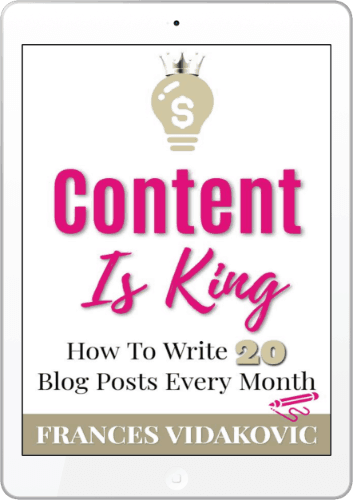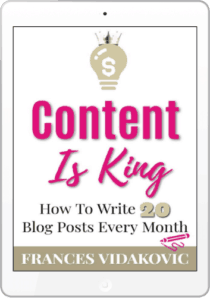 When it comes to other aspects of marketing, email marketing must also be a focal point. There are plenty of ways to make your emails appeal to specific groups on your list.
You may add interests tailored to them.
For example, if you are selling legal templates as I do, then you might want to narrow your target audience to say online entrepreneurs or people working from home and you can be even more specific as to say bloggers, coaches, etc. This way, you are directly speaking to a target audience.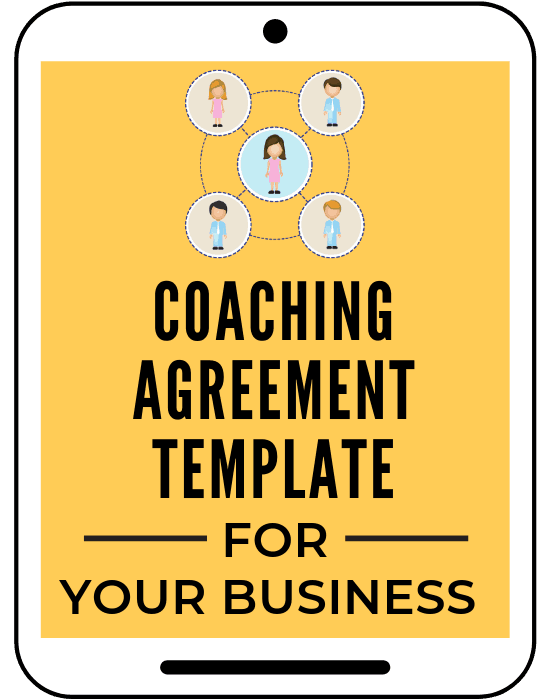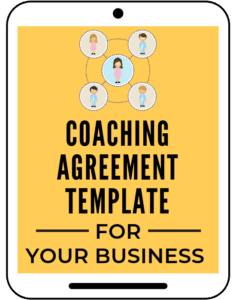 3. Leverage SEO to Find Your Niche Market and Target Audience
SEO is a great way to find your niche market and reach your target audience.
You just need to target your marketing niche that will buy from you. For this, you don't need a lot of traffic from people that won't connect with you or what you have to offer. Instead, you need targeted traffic.
Start by using long-tail keywords and researching Google trends.
Check your Google Analytics to see what kind of traffic you are already getting and which content on your website is most popular. That will give you insight into what you need to focus your time and energy on.
For more SEO tips to grow your business, read this helpful post.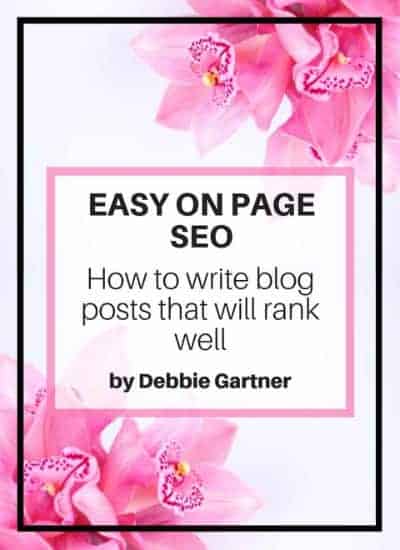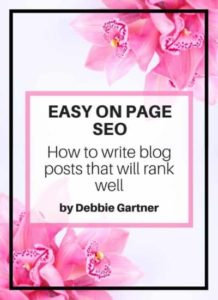 4. Offer a Freebie to Test Your Product
Another easy way to target your niche market is by first testing your product.
Test your product by offering a related freebie that attracts your audience.
Once people opt in to grab your freebie, you can gauge their interest and then create a related product that solves their problems.
Your freebie will serve as a lead magnet for you to then sell your main product. It should solve some problems for your niche market.
This is a great way to not only get more leads but reach your target audience – people who will actually benefit from your products.
The great thing about this strategy is that this kind of testing doesn't cost you a dime!
It's completely free and you can create as many freebies as you like to test things with your audience.
See my example of a freebie below and other freebies here.
5. Join Online Communities To Connect With Your Niche Market
The fact is that people like to purchase from those they trust.
With about 71 percent of adults on Facebook, avoiding these communities is a huge mistake.
These online communities are a great way to network and put your product in front of thousands of people.
Note that you should never come in with a sales pitch as it seems like you only care about profits.
Instead, provide value to your target audience, and over time they will make their way onto your website.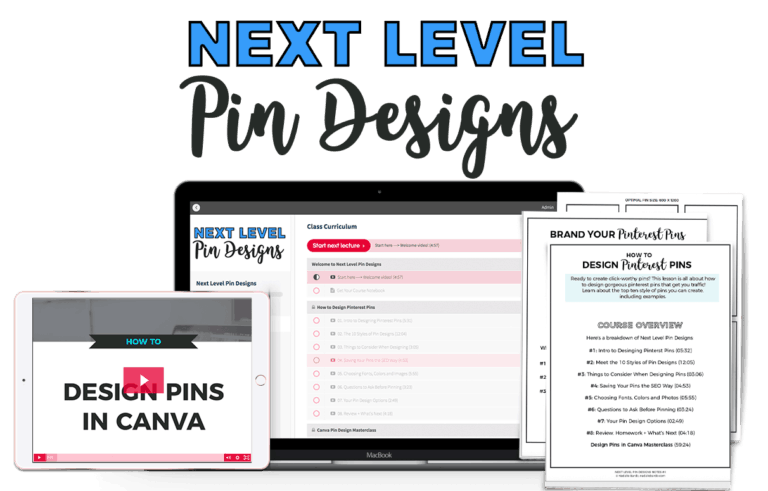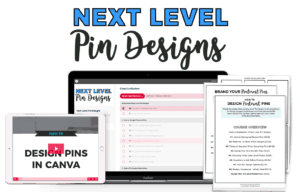 Final Thoughts – 5 Ways to Target Your Niche Market
Creating a company can be an exciting time in one's life. However, in order to really see that dream grow, you must make marketing to your niche a top priority.
Join our Facebook community here to connect with thousands of entrepreneurs and reach your target audience.
Simply adhere to the list above in order to get your audience's attention that much quicker.
Want to learn how to protect your business legally? Get my free guide here!
Let me know in the comments below if you found these tips helpful and which ones you are going to use to target your niche market? 
Other Related Blog Posts to Help You!
How to Attract More Customers with these Branding Tips
6 Ways to Build Niche Authority
5 Secrets of Email Marketing to Make Money in Your Sleep
SEO Tips to Make $20,000 a Month
Writing the Perfect Blog Post in 8 Steps
13 Easy Ways to Market and Increase Blog Traffic