What are some of the best books for aspiring writers? Books that every aspiring writer must read?
If you are an aspiring writer then you've come to the right place!
In this blog post, we will cover the best books for aspiring writers to read to improve their writing skills, creative process and gain inspiration they need to start writing!
 From providing advice on how to craft the perfect book proposal, to tips for developing your writing routine, these books have a little something for everyone.
So let's dive in and explore the best books for aspiring writers!
15 Best Books for Aspiring Writers to Succeed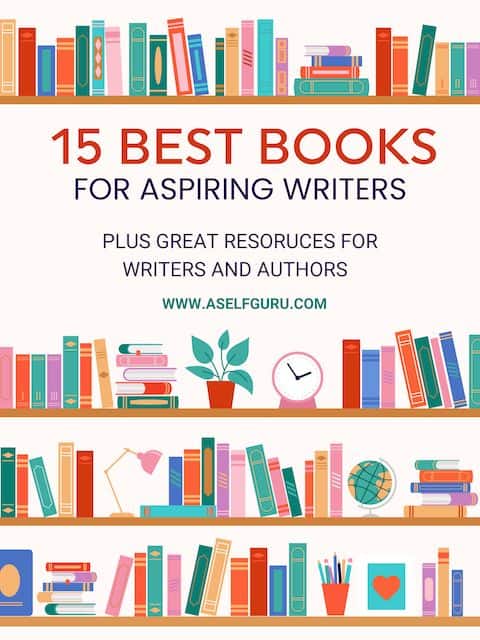 Great writers are always perfecting their writing skills.
And one of the best ways to do that is through reading books.
Check out this list of top books aspiring writers should read!
If you're an aspiring writer looking to hone your craft, I recommend The Oxford Essential Guide to Writing.
This comprehensive guide covers everything from grammar and punctuation to style and structure.
But what really sets it apart‌ is its practical best advice, including tips for overcoming writer's block and strategies for developing a writing routine. You'll also find helpful examples from both classic and contemporary literature to illustrate key concepts.
Written by expert writers and editors, this guide is a must-have for anyone serious about improving their writing. It certainly helped me when trying to get a better grasp on my writing.
-Natalia Brzezinska, Marketing and Outreach Manager, ePassportPhoto
Julia Cameron's The Right to Write is a refreshingly encouraging book for writers as well as aspiring writers. It's an exceptional book filled with nuggets of rare wisdom.
Julia presents a perspective on the writing life that's encouraging and simple. Such a life makes no space for common struggles that writers face. She brings an insightful perspective to conventional writing advice.
She presents a way to approach writing in a unique way that makes writing a delicious, juicy, and nourishing process versus something to struggle with.
While doing this, she also explains how writing is an embodied experience and not just a cerebral one. She shows you pathways to move out of common writing issues such as lack of time, perfectionism, and writer's block.
Julia writes about how, as a single mother, a full-time teacher, and fiction writer, she learned how to grab time to write. The Right to Write is an encouraging treat, especially for aspiring writers to improve their craft of writing.
-Sampada Chaudhari, Business and Career Transition Coach, Sampada Chaudhari
You Are a Writer (So Start Acting Like One) by Jeff Goins
I highly recommend You Are a Writer by Jeff Goins as the best book for aspiring writers on Amazon.
This book is an insightful and inspiring guide that provides practical advice and encouragement to help new writers develop their craft.
Goins emphasizes the importance of embracing one's identity as a writer and taking action to pursue one's goals. He also offers tips on finding one's writing voice, building an audience, and overcoming common obstacles that writers face.
What sets this book apart from others is Goins' friendly and relatable tone, making it an enjoyable read that leaves a lasting impact.
The Author's Toolkit: A Step-by-Step Guide to Writing and Publishing Your Book, by Mary Embree, is another excellent resource that aspiring writers should consider.
Both are great books as writing guides for aspiring writers.
In conclusion, whether you're just starting out with the art of writing or looking to take your writing to the next level, You Are a Writer offers valuable insights and actionable advice that will help you achieve your goals as a writer in new ways.
-Samuel Fletcher, Co-founder, SupplyGem
 I always recommend How to Write a Novel... because I wrote it. But the rest of the book's title is the one you should think about: That will sell well and satisfy your inner artist.
A pure creative writing guide may help you have fun, but it won't help you get published. And likewise, if you are only writing to make money, you'll give up early because there's not enough joy in the process for you.
And look. The right book for you isn't the one I recommend. It's the one that speaks to you. It's the book that talks directly to the thing you need right now. That can and will change over time as your writing matures.
Also, look for a book that solves problems. Writing is a practical art—like painting. Writing brings challenges, but tools exist for solving them.
A good book should be like a box of screwdrivers: a tool delivery system. Use them wisely!
-Harry Bingham, CEO, Jericho Writers
Natalie Goldberg's Writing Down the Bones is a renowned classic among young writers, known for its emphasis on the importance of freewriting and embracing the raw and unedited parts of creativity.
Goldberg advises authors to let go of self-criticism and perfectionism in order for their words to flow freely and genuinely.
The book is chock-full of practical writing activities and ideas that encourage creativity and help writers find their own voice.
Goldberg's advice on observation, catching moments, and writing from the senses gives prospective authors great tools for improving their descriptive abilities and bringing their stories to life.
This book is a go-to guide for any aspiring author.
-Max Whiteside, SEO and Content Lead, Breaking Muscle
When I first wrote, my friend recommended a fantastic book called The 90-Day Novel by Alan Watt. It really transformed the way I approach writing!
The book guides you to complete a novel in just three months, which seemed like an immense challenge but also pretty exciting.
The best part is how Watt mixes practical tips with daily exercises and prompts to flesh out your story, characters, and the world they inhabit.
He encourages you to trust your gut and not be afraid of the unknown while writing. Reading it felt like chatting with a wise friend who's been a writer for their whole life.
-Ben McInerney, Director, Go Tree Quotes
If you're thinking about writing a book and you always procrastinate, then I'd highly recommend reading The Courage to Write by Ralph Keyes.
What sets this book apart is that it doesn't discuss how to write better. There are already hundreds of books like that. Instead, Keyes gives you the inspiration to write your first book.
The author tells short stories about how even the best writers have to overcome creative ruts, and they never really feel comfortable writing. However, they get it done regardless of how they feel.
As the title suggests, this book gives you the courage to write and become a professional writer.
-Scott Lieberman, Owner, Touchdown Money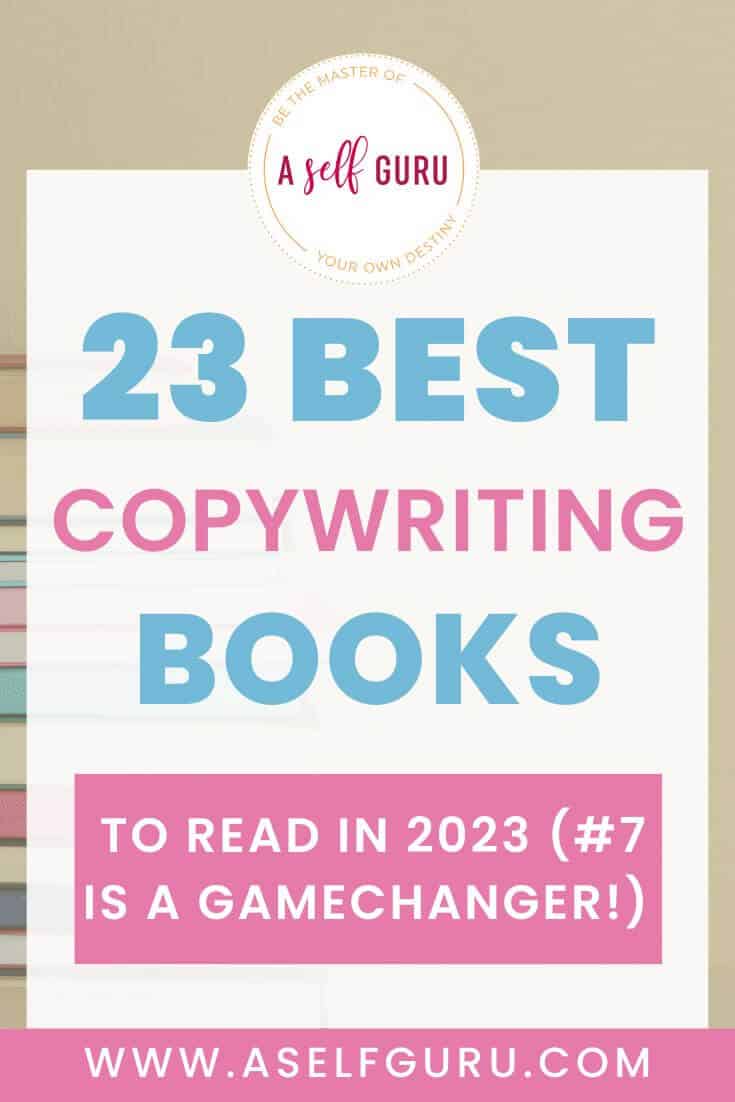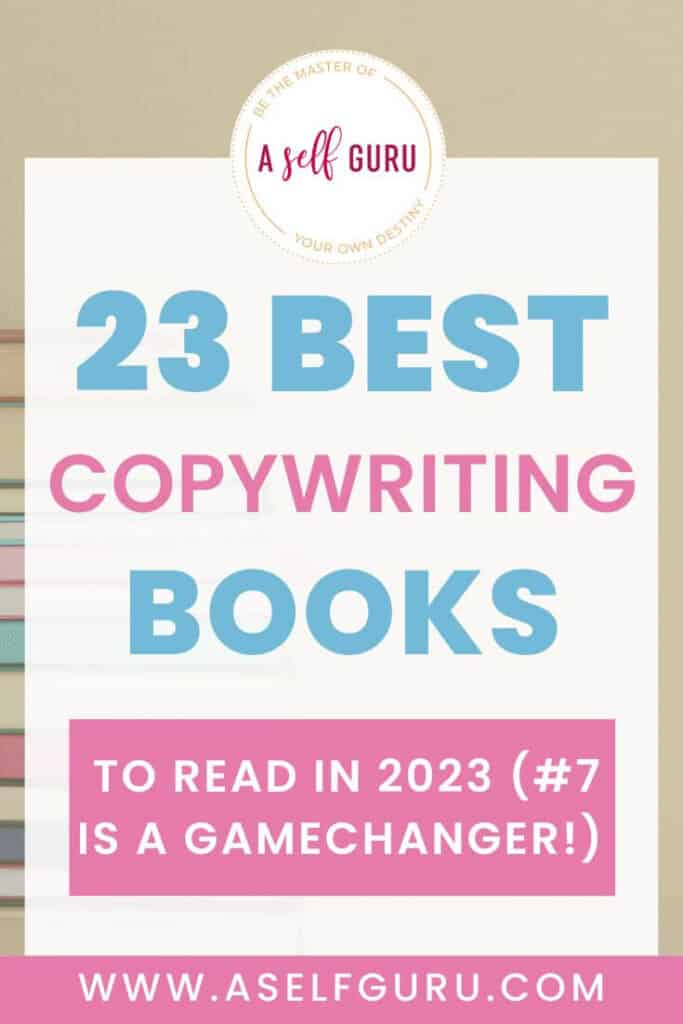 Write a Novel in 10 Minutes a Day by Katharine Grubb on Amazon is a fantastic book that both fiction and non-fiction writers can learn from.
The gist of it is that carving out large blocks of time is not always realistic from a practical standpoint—and that often shorter blocks of writing can allow for better concentration and productivity.
It's an important reminder that short blocks of writing can be extremely effective for both creative writers and busy employees who may not have a lot of white space on their calendar to dedicate to writing tasks.
-Lara Roizen, Project Manager, ECA Partners
Anne Lamott's book Bird by Bird is one of the best for novice authors.
The book serves as a writing manual since it is realistic, amusing, and honest in every way.
The author discusses the problems of fear, insecurities, and procrastination that beset writers and offer useful solutions to get over them.
She also emphasizes the importance of observation and inquiry, encouraging writers to observe all that is going on in the outside world.
Instead of sugarcoating the difficulties faced by writers, she is really personable and motivating. Overall, Bird by Bird is a highly recommended book for aspiring writers since it will spark their imaginations and be pretentious-free.
This book gives courage to move forward on the writing path.
Samuel Fichter, Head of Marketing, CoinChefs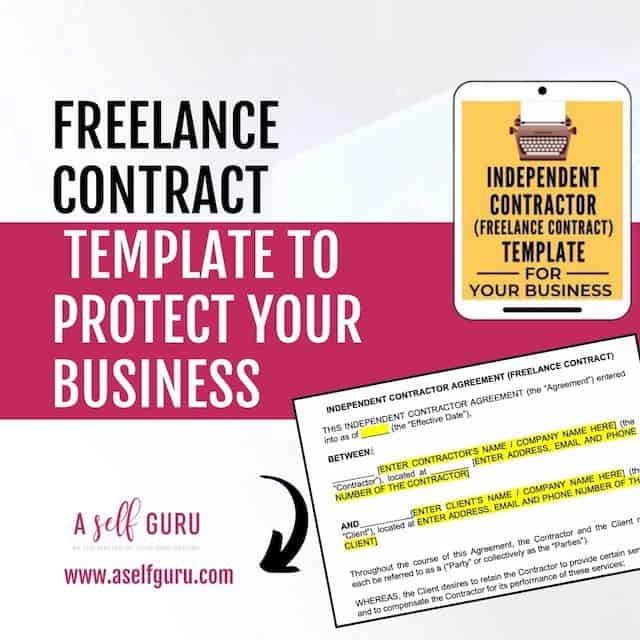 How to Tell a Story: The Essential Guide to Memorable Storytelling From The Moth, is an excellent read for any aspiring writer.
The Moth is a Peabody Award–winning radio hour and podcast that showcases personal stories from people of all walks of life.
Based on their twenty-five years of experience, they teach readers how to craft their own interesting stories.
All writers should know how to compose an engaging story that will draw the reader in. This book is a great blueprint and practice guide for how to do just that.
-Andrew Meyer, CEO, Arbor
The Anatomy of Story by John Truby is a must-read for emerging writers as it is a comprehensive guide that breaks down the aspects of storytelling and provides a step-by-step structure for producing fascinating narratives.
Truby's method blends traditional narrative approaches with an emphasis on character development and thematic depth.
The book delves into different components of storytelling, such as character arcs, plot structure, and narrative strategies.
Truby illustrates his arguments with practical activities and examples from well-known films and novels.
This book is a wonderful resource for young authors because of his emphasis on producing fully textured stories that engage with audiences.
-Tom Miller, Director of Marketing, Fitness Volt
On Writing: A Memoir of the Craft by Stephen King
Stephen King's On Writing: A Memoir of the Craft is one of the best books for aspiring writers.
It is available on Amazon in various formats. One could purchase it on Kindle, paperback, or as an audiobook.
Many writing experts recommend On Writing for its straightforward, conversational, and narrative approach to explaining the perspective and process that striving writers should take.
This way, they will develop the skill, dedication, and perseverance to pursue their craft.
On Writing is likewise written by a highly acclaimed writer, making it a very credible and inspiring piece of literature for those who want to make it big in the writing and publishing industry.
-Shaun Connell, Founder and CEO, Writing Tips Institute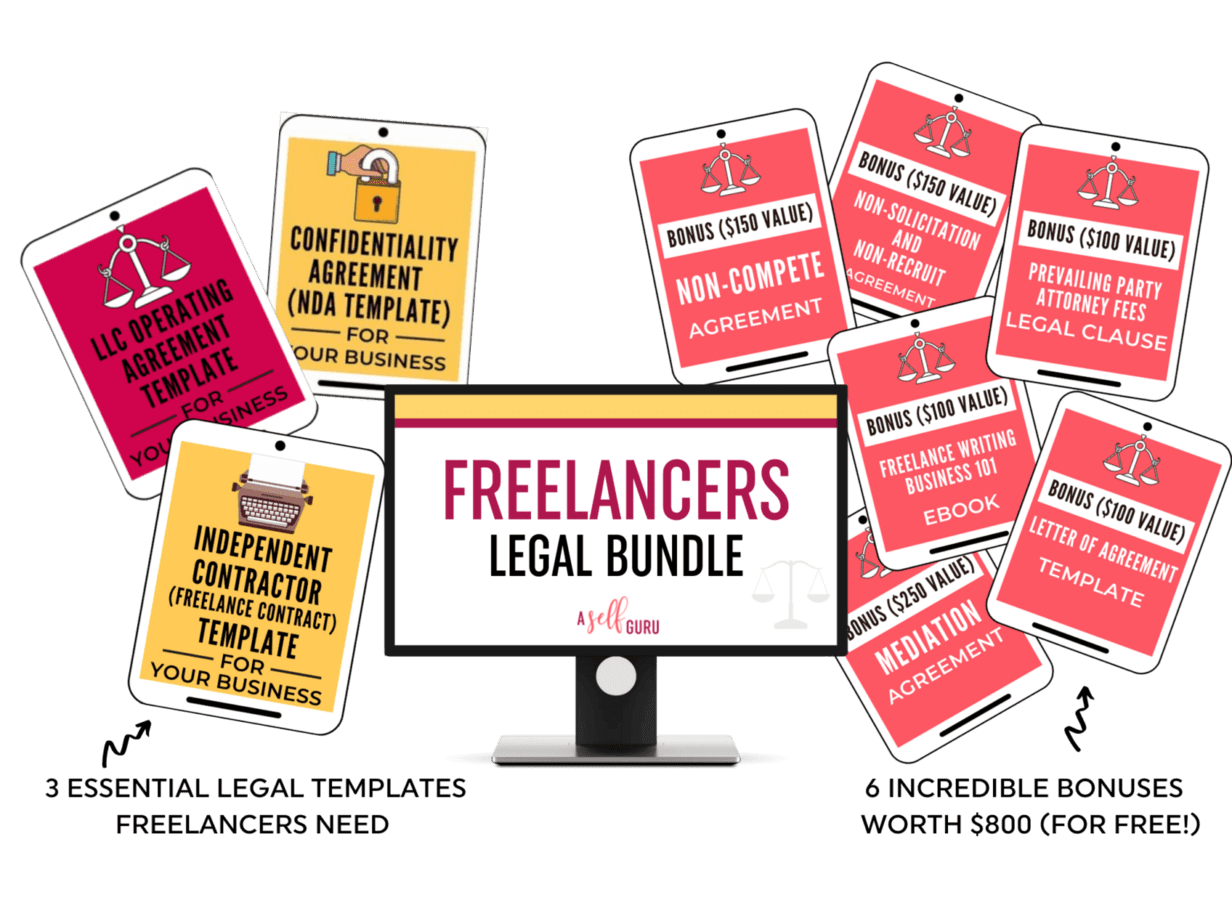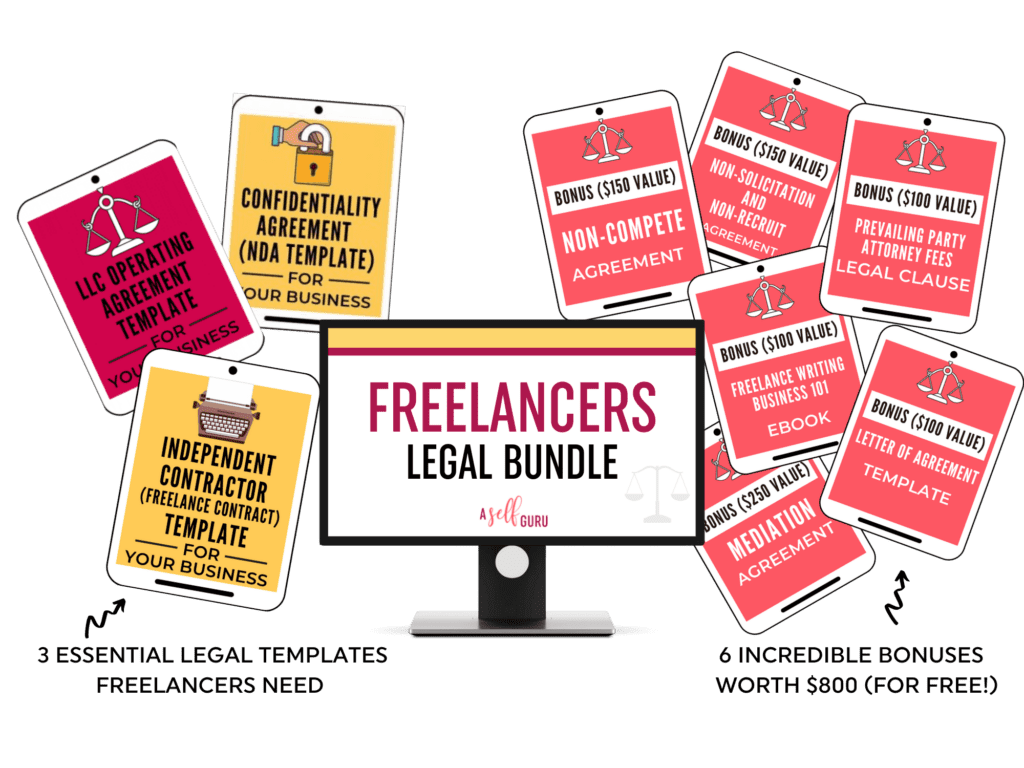 Big Magic by Elizabeth Gilbert
Big Magic: Creative Living Beyond Fear by Elizabeth Gilbert is a highly recommended book for aspiring writers.
Gilbert delves into the realms of creativity, sharing insights and personal experiences that resonate with writers at any stage of their journey.
She encourages readers to embrace their creative passions, conquer self-doubt, and approach writing with curiosity and joy.
Gilbert's writing style is engaging and relatable, making it an enjoyable and inspiring read.
With her practical advice and encouragement, she empowers aspiring writers to overcome obstacles, tap into their creative potential, and cultivate a fulfilling writing life.
This book is not just about writing; it's about embracing the essence of creativity and living a more expansive, inspired life.
-Roy Lau, Co-founder, 28 Mortgage
I would recommend the book On Writing Well by William Zinsser for aspiring writers, as this is the best writing book I have come across and I can swear on it.
William Zinsser was an American author, editor, literary critic, and professor who lectured at several institutions.
Anyone who wants to become a better nonfiction writer should read this book, which has received widespread recognition.
It doesn't matter what kind of nonfiction you're planning to write; the techniques addressed in On Writing Well can apply to any genre.
-Alan Senejani, Co-founder and Digital Marketing Director, LVL Music Academy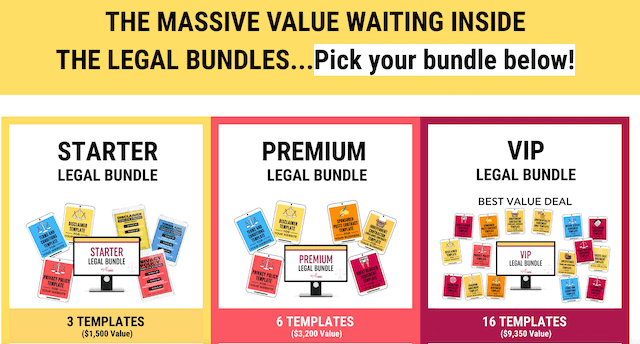 Story by Robert McKee is a must-read for emerging writers. Although it is a well-known guide for aspiring writers interested in screenwriting, its ideas apply to every style of narrative.
McKee delves into the fundamentals of narrative, exploring plot development, character arcs, dialogue, and theme.
What sets this work apart is McKee's emphasis on storytelling concepts rather than formulaic methods. He encourages writers to understand the basic ideas and adapt them to their own voice and style.
By dissecting popular films and examining their narrative approaches, McKee provides valuable insights into constructing interesting stories. Story also delves into the relationship between structure and creativity.
McKee discusses the importance of understanding story structure while still allowing for individuality and originality. This balance helps writers craft engaging narratives without resorting to formulaic or predictable storytelling.
-Andrew Priobrazhenskyi, CEO and Director, Discount Reactor
FAQ on best books for aspiring writers
Below are answers to common questions on best books for aspiring writers.
What books should an aspiring writer read?
See the list of 15 best books for aspiring writers above to enhance your writing career.
Here are some more books for entrepreneurs and writers:


What kind of books should I read to become a better writer?
Reading is one of the best ways to develop and hone your writing skills no matter what kind of writer you want to become.
Aspiring writers should read a wide range of books in different genres, both fiction works and non-fiction.
Here are some of my favorite books for aspiring writers (some are already mentioned above):
Add these to your reading list! These books are a great resource for every writer!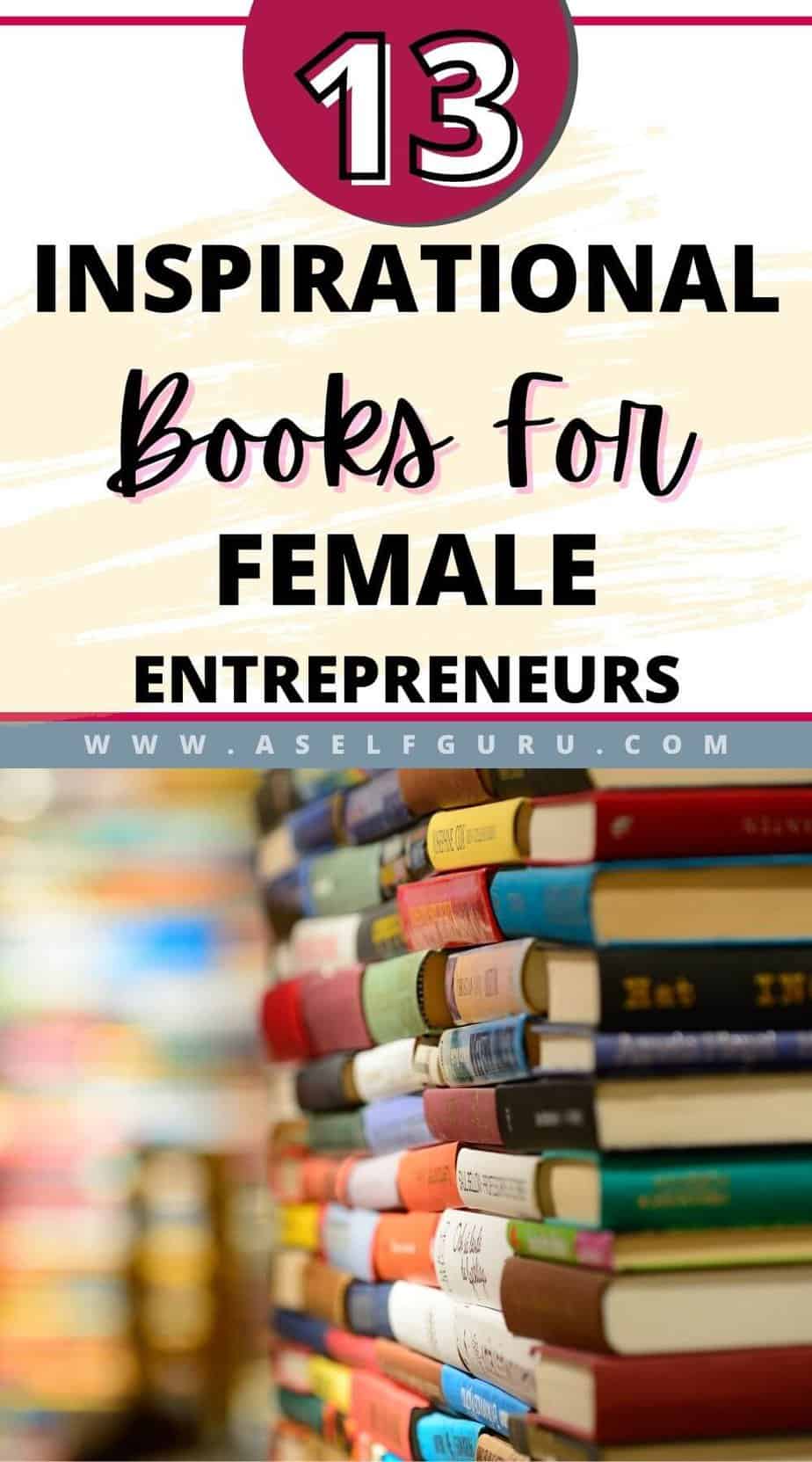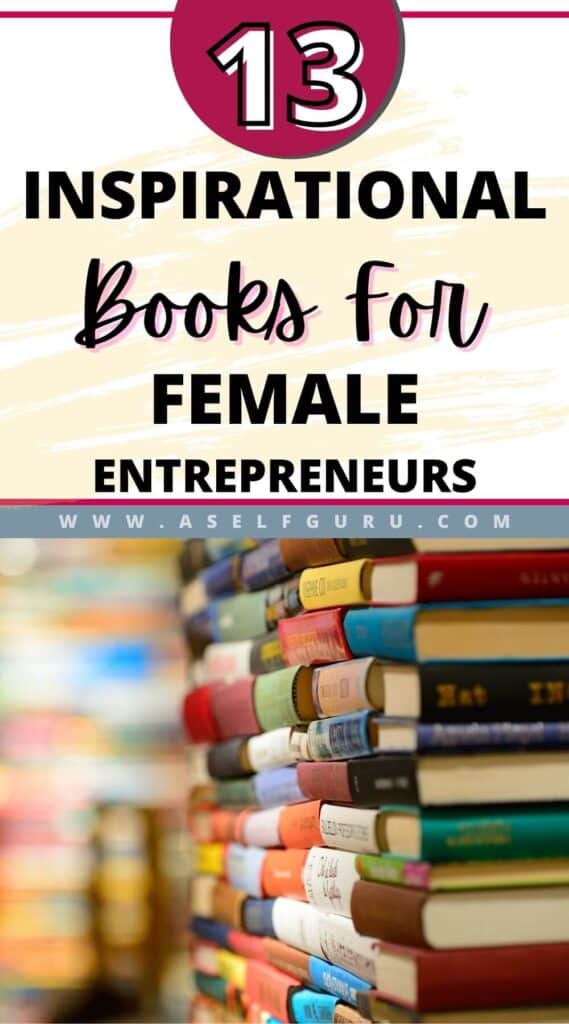 What should I study if I want to write a book?
Writing a book is no easy task. For aspiring writers, it is important to start the journey with the right mindset and knowledge set.
To help you get started on your writing process, here are some key things to study if you want to write a book:
Creative Writing
Creative writing involves honing one's craft and technical skills in order to develop stories that captivate and engage readers with strong characters, settings, and plots.
Creative writing classes can provide aspiring authors with the fundamental skills necessary to write compelling stories and fiction writing.
You can also enhance your creative writing with this amazing tool! 
Grammar
Grammar is an essential tool for writers as it helps them communicate their ideas in a clear and concise manner. A thorough understanding of grammar rules such as punctuation, syntax, diction, and structure is a must if you want to write a book.
Literary Analysis
Analyzing other authors' work can provide great insight into the craft of writing. Analyzing literature teaches readers how to recognize various literary devices such as metaphors, allusions, symbolism, and more. This skill helps writers create an engaging narrative with a strong voice.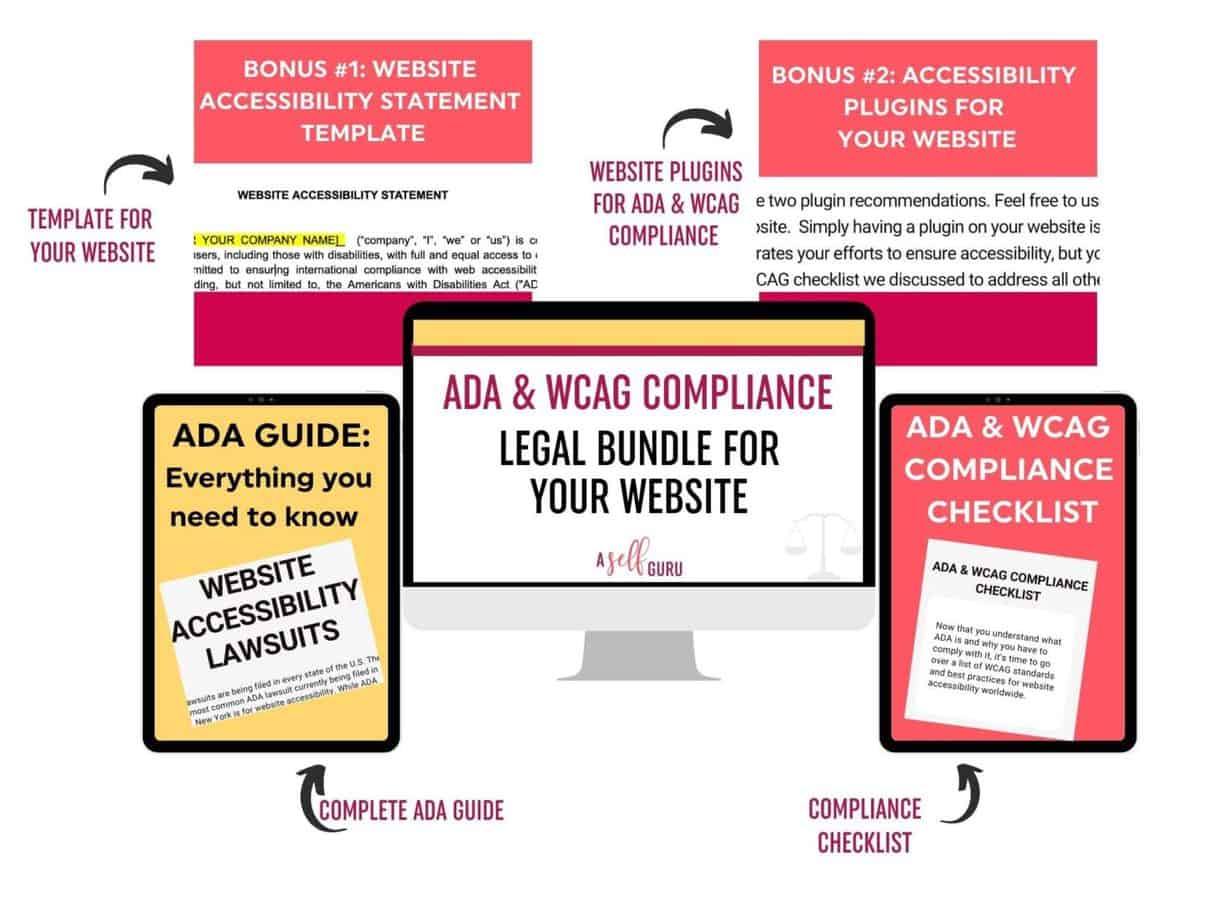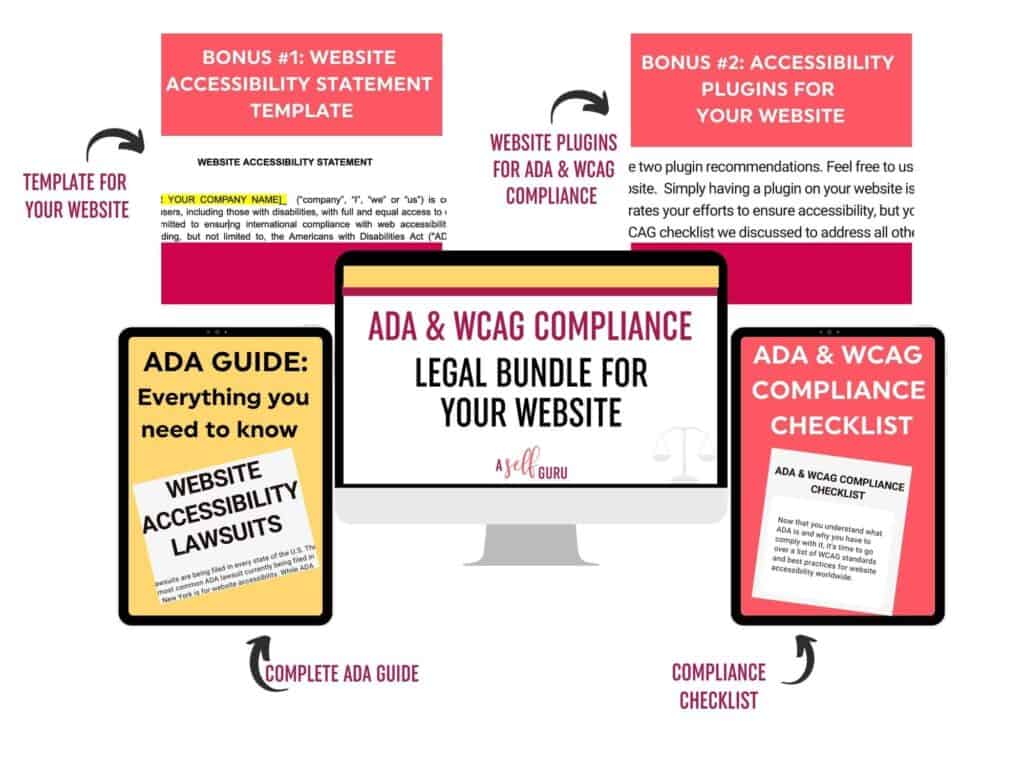 Self-Editing
Self-editing is an important skill for any writer as it helps them perfect their plot, characters, and structure. This critical step requires authors to evaluate their work objectively and make necessary changes in order to create the best possible version of their book.
Studying these topics will provide aspiring authors with the fundamental skills necessary to write a captivating book. With the right mindset and knowledge set, you can begin your writing journey!
Research Writing
Research is an important part of any written work. Researching the topic extensively will provide more in-depth insight into the subject matter – this will result in an engaging narrative that readers can appreciate.
Research writing also helps authors create a more comprehensive story by providing valuable information that they can use to enrich their narrative.
Publishing
It is important for aspiring writers to understand the publishing process, from selecting the right publisher to understanding how royalties work.
Learning about the various publishing platforms and contracts available will help authors make informed decisions when it comes time to publish their book.
By studying these topics, aspiring authors can gain the knowledge and skills necessary to write a captivating book.
Related Video: How to Create a Freelance Writing Contract (click to watch)
Resources for Aspiring Writers
If you are looking for additional resources to help you write a book, there are plenty of books, websites, and blogs that can provide helpful advice. Here are just a few of the best books for aspiring writers:
These essential books provide aspiring writers with valuable advice on topics such as creative writing, grammar, literary analysis, self-editing, research writing, and publishing.
By studying these topics and consulting these great resources as your practical guide, you can gain the good writing skills to write captivating books that readers will love!
What is the easiest type of book to get published?
There are many different types of books, but some are easier to get published than others.
Here are a few examples:
Non-fiction Books:
Non-fiction books are based on real events or facts and do not use imaginary characters or settings.
They can include topics like biographies, self-help books, cookbooks, history books, and more.
These types of books are often easier to get published because they can appeal to a specific target audience and have a clear market demand.
Children's Books:
Children's books are another popular category with potential for publication.
They can range from picture books for younger children to chapter books for older ones.
These types of books often require illustrations, which means that authors do not need to have exceptional writing skills to get published.
Additionally, children's books have a strong demand in the market as parents are always on the lookout for new and engaging stories for their kids.
Short Story Collections:
Publishing a full-length novel can be intimidating, but short story collections offer an alternative option for aspiring authors.
Since these types of books are composed of multiple short stories, they require less time and effort to write, edit, and publish.
They also have a wide range of genre options, making them suitable for different audiences and increasing the chances of getting published.
Poetry Books:
Poetry is another form of literature that can be easier to get published compared to full-length novels.
Like short story collections, poetry books are shorter in length and can be composed of various poems on different themes.
Poems do not necessarily follow a specific plot or character development, making them more accessible to readers and publishers alike.
Final Thoughts on Best Books to Read for Aspiring Writers
Choosing the best books for aspiring writers can be overwhelming with all of the options out there.
So save this post for our list of recommended titles and bestseller list, which provide aspiring authors with valuable advice on topics such as creative writing, grammar, literary analysis, self-editing, research writing, and publishing.
Also, non-fiction books, children's books, short story collections, and poetry books are some examples of literary works that can be easier to get published compared to others.
However, the publishing process still requires hard work, dedication, and persistence regardless of the type of book.
So you should not be discouraged if your first few attempts are not successful and continue to hone your writing skills to increase your chances of getting published.
Keep writing and exploring different genres as you never know which one may lead to your breakthrough in the publishing world.
What's your favorite book as a writer? Let us know in the comments below!
RELATED BLOG POSTS ON BEST BOOKS FOR ASPIRING WRITERS
In addition to the best books for aspiring writers we discussed above, join our Facebook group here for more inspirational content. You should check out the following blog posts next:
Below are some more helpful blog posts, legal tips, tools and resources that you should check out next:
Outrank your competition and enhance your content creation
15 Expensive Legal Mistakes Entrepreneurs Make (and How to Avoid them)
Beautiful Pinterest templates to increase traffic to your blog!
What's an LLC and when to form one?
How to Legally Protect Your Book (with Proper Copyright Notice and Disclaimer Examples)
CPA Solution Membership to get all your tax and accounting questions answered!
Get The Simple SORT Handbook: The New Entrepreneur's Roadmap to Setup, Operate, Record and Tax Slay a Successful Business
AI writing tool to write blog posts 10x faster, create social media content, videos, and any kind of content to save time in business
This SEO tool to make sure your blog posts rank on the first page of Google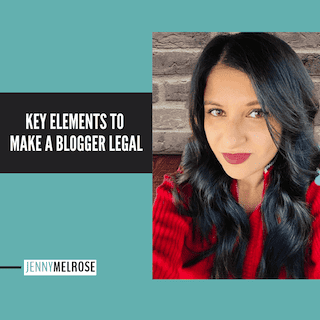 MORE TOOLS TO GROW YOUR ONLINE BUSINESS