What do you attribute your success to? Have you ever asked yourself that question?
As a successful business lawyer and founder of my seven figure online business, I'm often asked this question when I'm interviewed by others.
So to uncover the secrets behind entrepreneurial success, we asked 25 CEOs, founders, and successful business leaders to share their insights as well.
From excelling at problem-solving to cultivating a positive mindset and great client relationships, these experts reveal the key factors that have contributed to their achievements in the business world.
When you talk to successful people, you learn so much about the different things that actually make a difference.
If you're spending your days putting out fires or your attention is all over the place, you're about to learn the most important things that will help you level up your leadership skills and help you have a successful business.
You might be surprised to see that most of these people aren't recommending the things you're expecting.
What Do You Attribute Your Success to (25 Qualities)
When you read the responses below, you should also think about these as 25 qualities successful people have in common.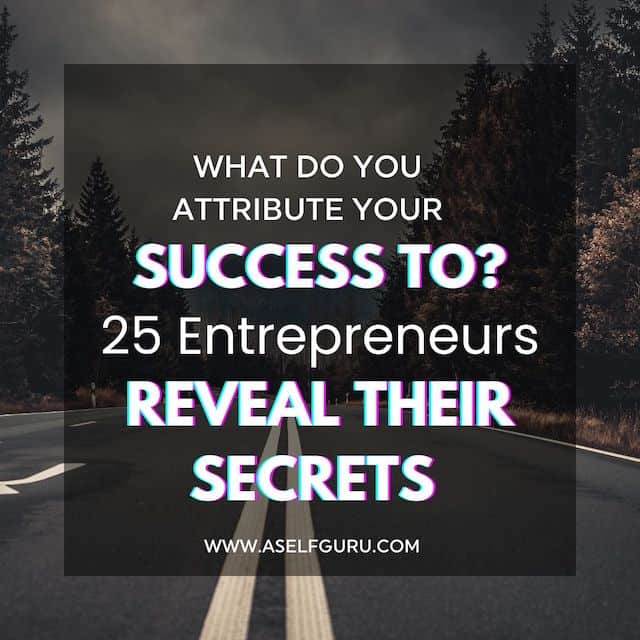 25 Entrepreneurs Reveal What They Attribute Their Success To
Whether you're a new business owner or have been refining your craft for years, these tips will help you shift your perspective and take your business to new heights.
Soak up the wisdom from these successful entrepreneurs to help you remember why you created your business in the first place and learn some new ways to think flexibly about challenges and building a team that can help you grow your business the right way.
The bottom line, these are the qualities you need to build successful businesses.
1. Strengthening Problem-Solving
I attribute my success as an entrepreneur to strong problem-solving skills and adaptive nature.
My ability to recognize a client's pain points, develop effective solutions, and adjust my approach based on feedback has enabled me to not only cultivate a content and successful customer base but, even more importantly, an efficient team.
One example of this adaptability and foresight is when I recently acquired some infrastructure that had been rendered obsolete by competitors in the same field before starting a new project.
With relatively minor modifications, I could revamp it into something compatible with the current market needs.
Consequently, I was able to save considerable time and resources during development while still producing a product that met high standards!
-Tasia Duske, CEO, Museum Hack
Related Post: 100 Most Effective Business Tools and Resources 
2. Safeguarding a Financial Margin
Maintaining a financial margin of safety has been critical to my success as an entrepreneur.
In essence, this means that I always have money saved up for unforeseen expenses or opportunities.
By keeping a financial margin of safety, I've been able to weather economic downturns and remain focused on long-term goals.
On top of that, having extra money to spend in your business allows you to try new concepts, give employees bonuses, and maintain a healthy lifestyle.
-Matthew Ramirez, CEO, Paraphrase Tool
3. Taking Calculated Risks
My success as an entrepreneur can be attributed to risk-taking.
For example, I decided to pivot and go all-in on building up a virtual team-building brand during the early pandemic when lockdowns halted in-person events.
This calculated risk paid off and allowed us to position ourselves as an early market leader and enabled our business to survive and actually boom during a tough climate.
By having a safety net when making these types of decisions (knowledge, instincts, and support from those around me), I'm able to trust that risks are well thought out and worthwhile pursuits.
These moments have shaped my journey as an entrepreneur, allowing me to hone in on what works best for me and providing growth opportunities along the way.
-Michael Alexis, CEO, teambuilding.com
4. Practicing Empathy and Expertise
I think I really care about helping people in trouble, especially those with little knowledge about our tax codes, and who just don't have the means to fend for themselves.
This has been a major factor in driving me to become a successful person.
Tax debt can be incredibly stressful and overwhelming for individuals to manage on their own, so it's important that they have someone knowledgeable who can help them understand their options better and find solutions that work best for them.
This is something that I strive to do every day with heart, humility, and, most of all, empathy.
I also attribute much of my success to having extensive knowledge about taxes, as well as having years of experience working with IRS regulations and state revenue agencies.
This has allowed me and my team members to provide high-quality services tailored specifically toward each individual client's needs without compromising legal requirements or leaving any room open for potential liabilities.
-Faris Khatib, CEO, IdealTax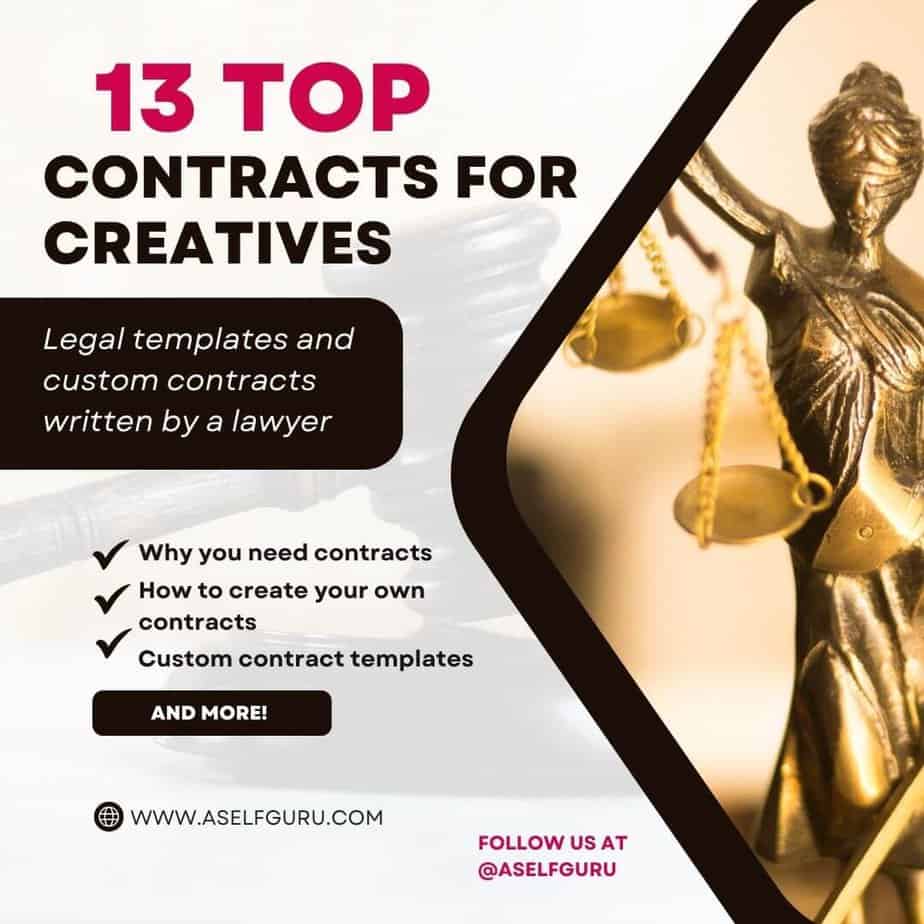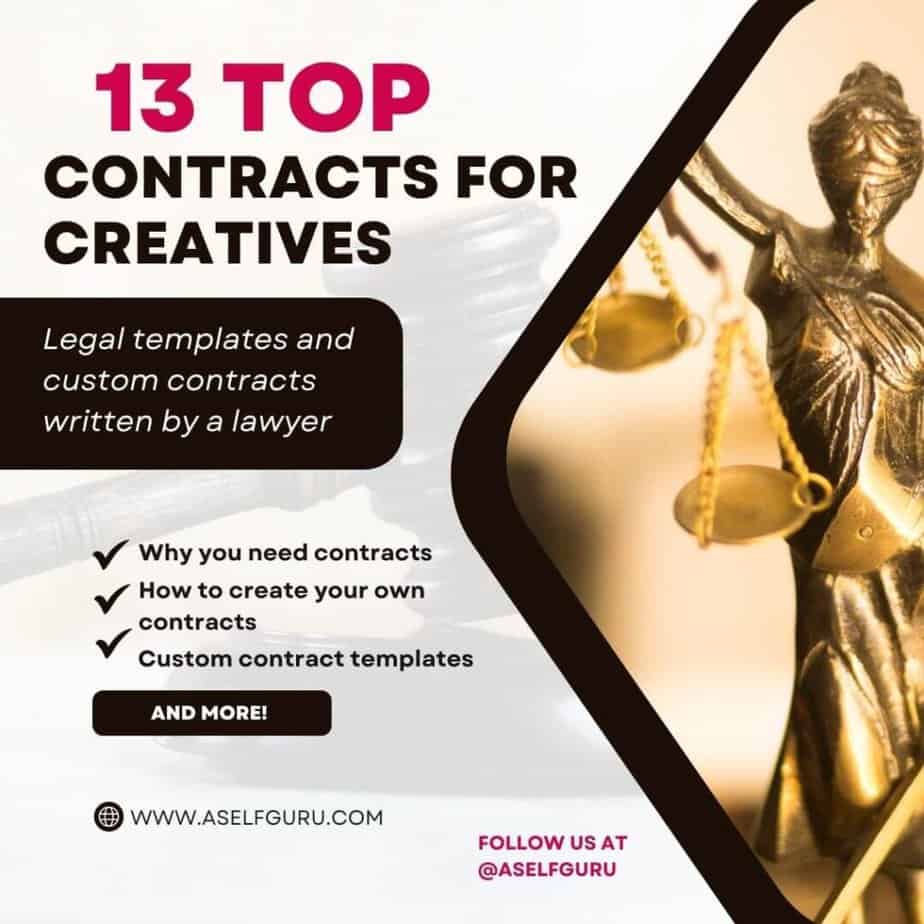 5. Networking
Throughout my entrepreneurial career, I have built my networks to be my professional support system.
With their help, I've built companies from scratch and had a successful career.
In my opinion, building connections is a paramount factor for the success of an entrepreneur.
It is the biggest aspect that dictates the success of professionals and businesses.
If you're an entrepreneur, your networks can help your business build credibility and visibility. Just make sure to also support and help people in your network in order to sustain and cultivate relationships.
And I believe some of the world's top billionaires share my sentiments on networking as a key to success.
Bill Gates, Mark Zuckerberg, Elon Musk, Warren Buffet, and Jeff Bezos, to name a few, have all emphasized the importance of building relationships in the industry and how their networks have helped them establish their organizations in the highest tier of their respective industries.
-Jonathan Merry, Founder, Moneyzine
6. Overcoming Self-Doubt
I remember experiencing imposter syndrome when I first started my business. One thing that helped me was to acknowledge what was happening to me on a psychological level.
Our ego mind always wants to protect us from disappointment, and sometimes that means trying to convince us that something is too good to be true.
Once I realized this was happening, I could flip the script by simply telling myself, "I work hard, and I've paid my dues. It isn't my own luck—I've earned it."
-Stephanie Venn-Watson, Co-founder, fatty15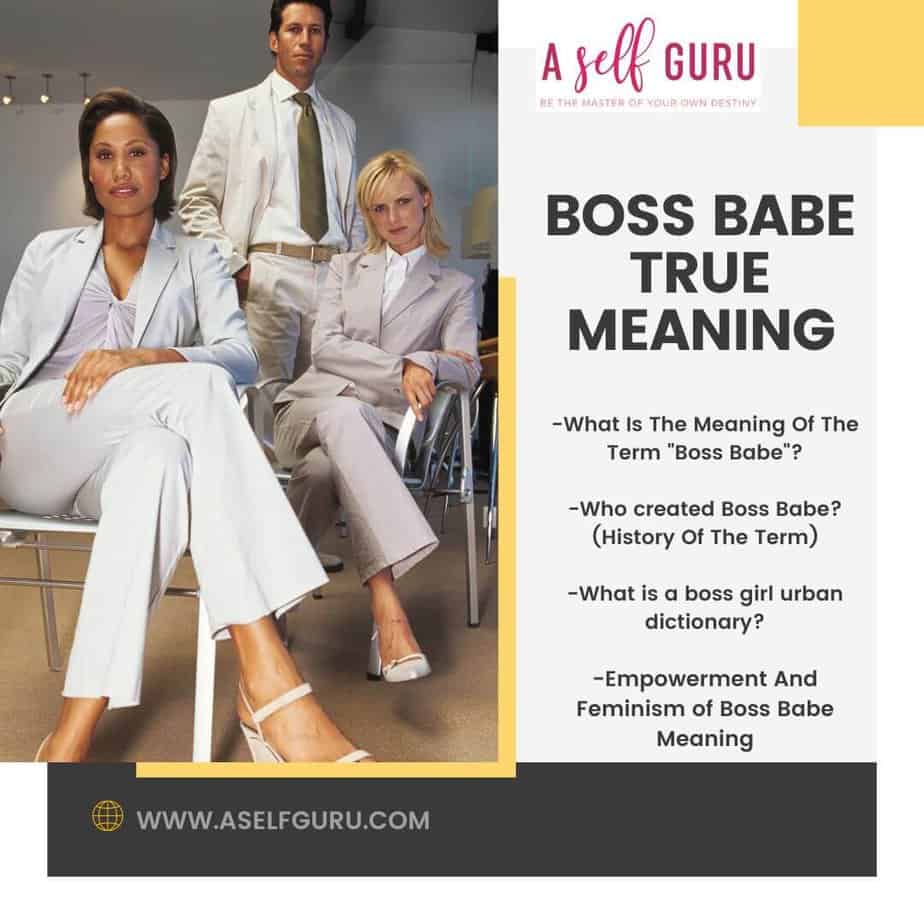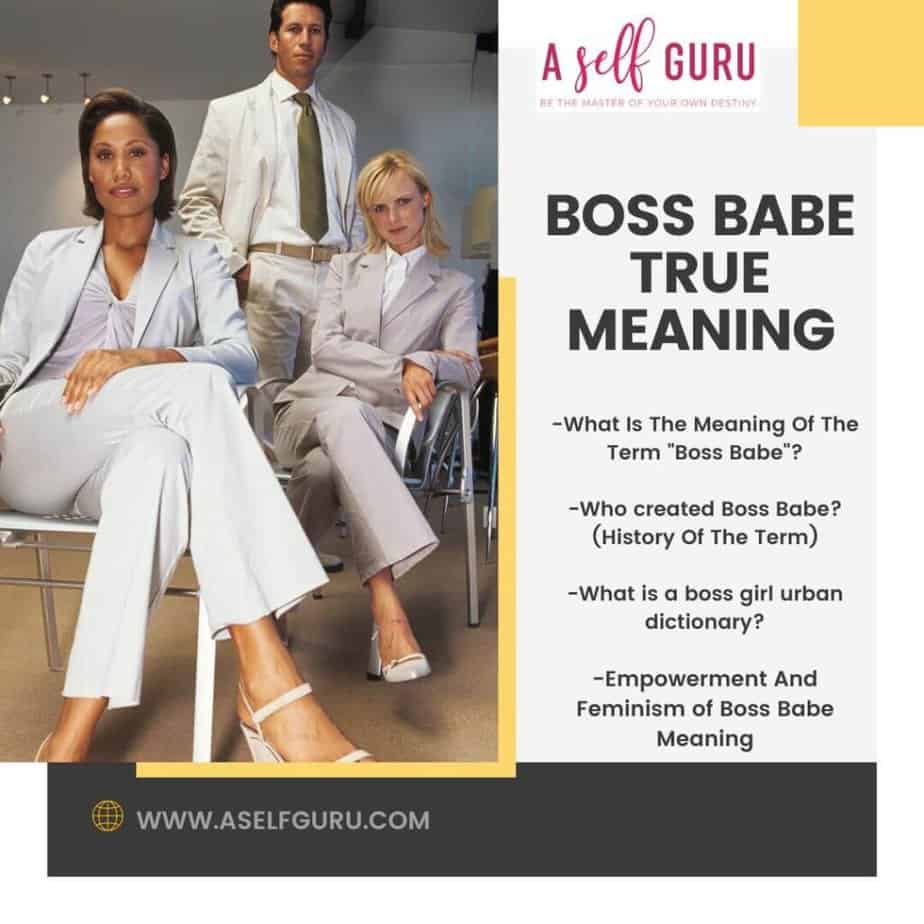 7. Having a Flexible Capital Advantage
When I started my online business, I did not have enough money.
So, I went to my dad and asked for help. He was already in the real estate game, and he had some cash to spare. So, he gave me a loan with no interest and didn't even worry about when and how I was going to pay.
Although we eventually paid him back every dime, the fact that it was an interest-free loan and the fact that there was no pressure to pay it as soon as possible allowed us to reinvest most of the money that we were making back into the business.
After a few months, we were already profitable and on course towards a big quarter that year.
Although this may not be possible for everyone, if you have access to cheap and flexible capital, you get a huge competitive advantage in starting a business.
-Logan Nguyen, Co-founder, MIDSS
8. Leveraging Personal Journeys for Success
Incorporating my personal journey into my entrepreneurial pursuits has led to success in several ways.
By sharing my authentic life experiences, I could establish a genuine connection with my audience, building trust and support.
My relatability inspired others who have faced similar challenges, fostering a sense of connection.
Additionally, my personal approach set me apart from competitors, differentiating my brand and making it memorable.
Reflecting on my past experiences has also equipped me with problem-solving skills and resilience, allowing me to navigate obstacles effectively.
Moreover, sharing my journey has helped create an emotional bond with my audience, fostering loyalty and referrals.
Last, this practice has helped establish me as an authority and gain recognition in my industry.
If you take this route, remember to strike a balance and focus on sharing relevant aspects of your journey that align with your business goals and resonate with your target audience.
-Adam Wright, CEO, Human Tonik
9. Mastering Online Marketing Strategies
Understanding the internet is critical these days for entrepreneurs.
If you want your business to be successful, you need to have a good grip on the ways that search engines like Google, rank websites and how social media sites decide what to promote.
For example, here are some top Instagram secrets for success on the platform. 
There's so much competition in most industries nowadays that the ability to stand out from the crowd can be the difference between customers finding you or not.
Having a background in marketing and SEO has been a significant factor for me as an entrepreneur because I know how to structure our content to make it reach the biggest potential audience.
-Kirkland Gee, Co-founder, Perfect Extraction
10. Embracing Determination and Perseverance
My determination has undoubtedly been one of the greatest contributors to my success in my entrepreneurial pursuits.
It's easy when things get difficult or stressful to be tempted by giving up—but through grit and perseverance, I've pushed on even during tough times, which ultimately paid off immensely in terms of successes achieved over time.
-Rick Elmore, CEO, Simply Noted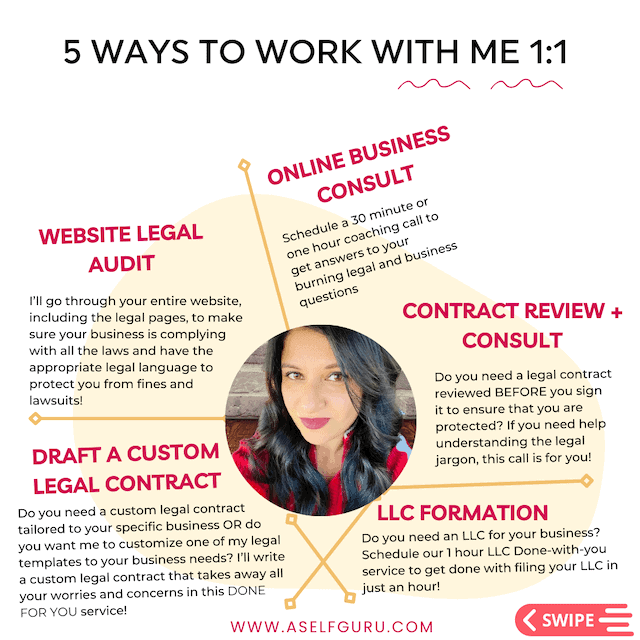 11. Managing Finances and Resources Wisely
In my experience, financial acumen and excellent resource management are important for entrepreneurial success.
I have kept a close eye on my company's financial health, including budgeting, forecasting, and strategic financial planning.
I've been able to make educated judgments, engage in growth projects, and weather economic uncertainty by implementing strong financial processes and managing cash flow efficiently.
Furthermore, judicious resource allocation and optimization enabled me to optimize productivity while minimizing waste, resulting in increased profitability.
-Kenny Kline, President and Financial Lead, BarBend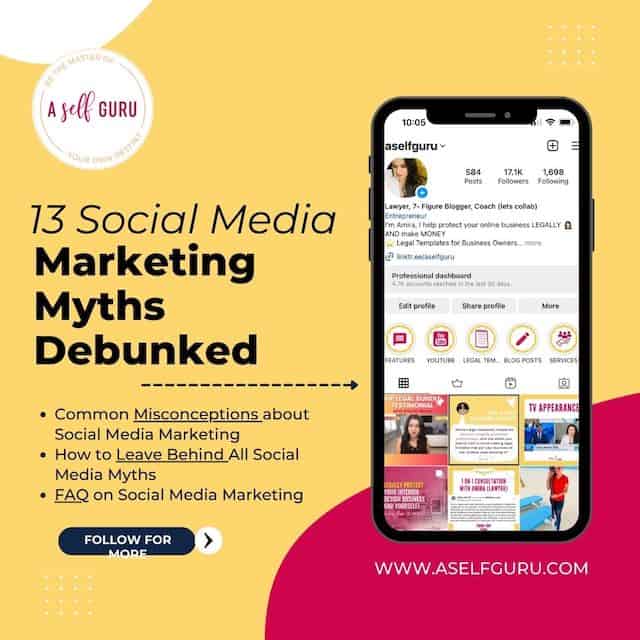 12. Cultivating Flexibility and Adaptability
Many entrepreneurs start with a vision and stick to it with vigilance, but this can also lead to their undoing, and that is why the secret to my success as an entrepreneur is flexibility.
It is rare that what we envision our business venture being and its reality are in sync, as external factors that are outside our control, such as the economy or market trends, can quickly derail even the most well-thought-out plans.
Having the desire to learn about innovations, see changes in our target audience, look at new ways of analyzing data, and above all, have an open mind to see other points of view and ways of doing things is a high priority if you are going to create a sustainable business.
By being flexible in your approach to business, you will not only know when it is the right time to pivot but be self-aware enough to do so and better ensure your success as an entrepreneur.
-Derek Flanzraich, Founder and CEO, Ness
13. Growing from Rejection
Rejection is a big part of entrepreneurship. You're likely to hear "no" more than "yes."
Successful entrepreneurs learn how to take the nos and keep trying.
Bouncing back from rejection means not taking anything personally. Sometimes, it's not about you.
It could be the timing, budgets, or a lack of decision-making power. Accept that you're not always going to be a good fit for everyone.
If rejection keeps happening, rethink your approach. Consider it a learning opportunity to strengthen your position and give people a better reason to say yes. Every no is an opportunity to grow.
-Alli Hill, Founder and Director, Fleurish Freelance
14. Harnessing the Power of Passion
I love what I do, and I believe that makes me a success.
You can tell when someone is passionate about their business and that resonates with clients. It's what attracts new clients, builds trust, and maintains returning clients.
More so, it keeps me motivated and driven to learn more.
It can be challenging but always rewarding! I get so much satisfaction from sharing my work with others!
I get to communicate my perspective to the world through my photography, and I love it when you have that emotional response from people who identify with your photos.
I am able to connect with people and learn their stories, and that's when you get the best shots.
I also have no problem getting up extra early to get those beautiful sunrise shots or exploring lesser-known areas to get those unique perspectives.
Do what you love! I cannot express this enough.
-Doug Ash, Founder, Doug Ash Photography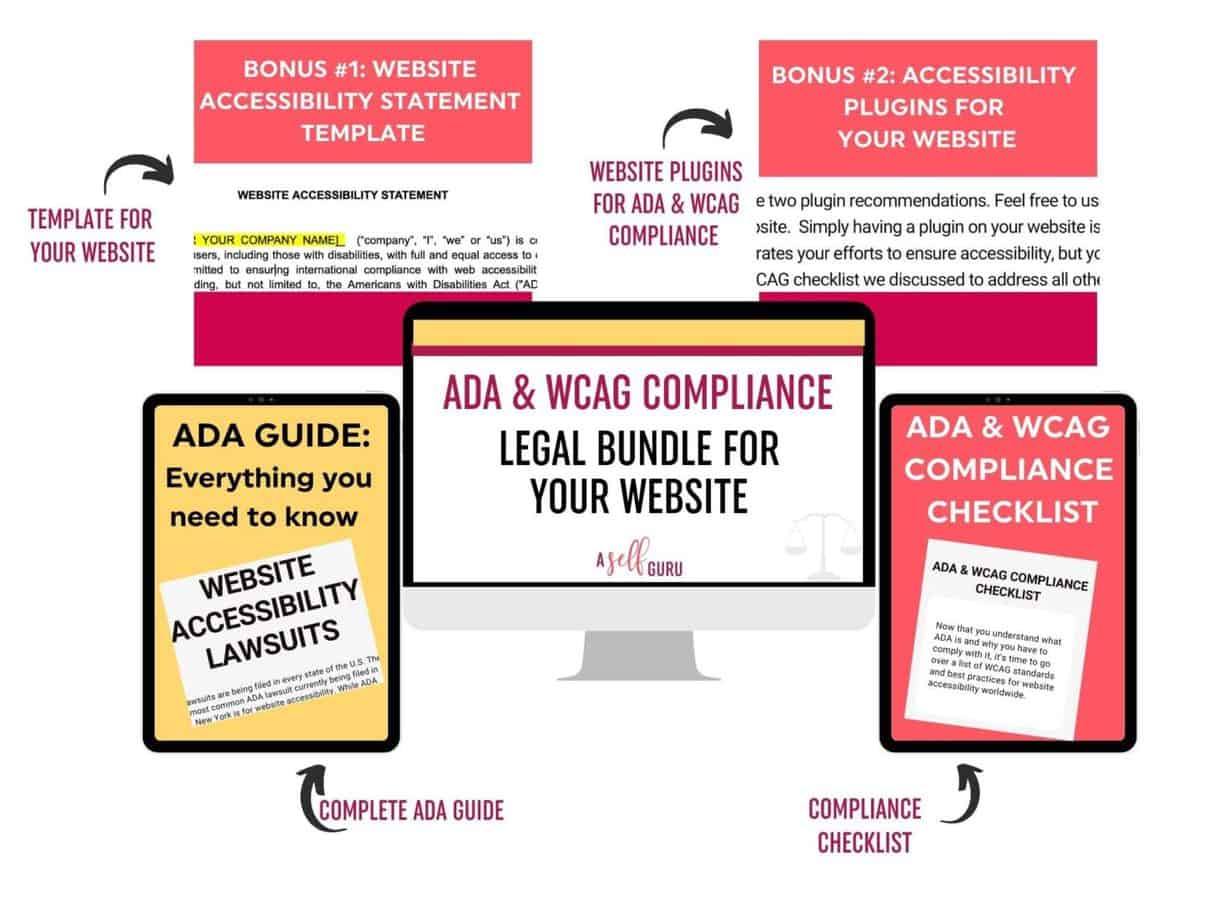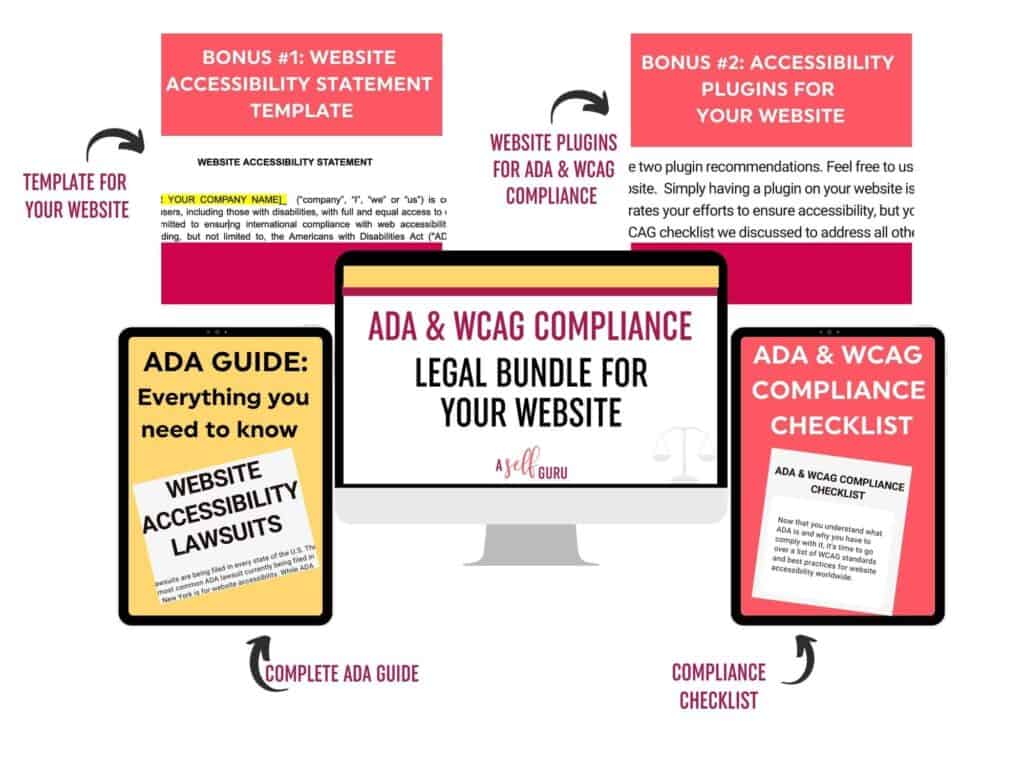 15. Combining Multiple Key Factors
As an entrepreneur, my success can be attributed to a combination of key factors that have shaped my journey.
Firstly, unwavering passion and belief in my vision have been fundamental.
This inner drive fuels my determination to overcome obstacles and continuously innovate.
Secondly, building and nurturing a strong team is essential.
Surrounding myself with talented individuals who share the same passion and values has allowed us to collectively tackle challenges and drive growth.
Moreover, a relentless focus on customer satisfaction has been pivotal.
By truly understanding their needs, we have been able to provide high quality innovative solutions.


Lastly, adaptability and embracing change have been crucial in today's dynamic business landscape.
Being open to new ideas and market trends has allowed us to stay ahead of the curve and seize opportunities.
Ultimately, success as an entrepreneur results from perseverance, teamwork, customer-centricity, and the ability to adapt.
-Vikas Kaushik, CEO, TechAhead
16. Thinking Small
Believe it or not, thinking small has been our secret ingredient for success.
I believe thinking small can be just as beneficial for growing a company and making it "big" or just a big success in your field.
I like to remind myself that even the biggest companies started from humble beginnings.
Thinking small requires us to focus on the details of our operations and make sure every aspect of our business runs smoothly.
This can help keep our customer satisfaction levels high, which in turn, leads to good referrals and hopefully bigger profits over time.
One way we think small in our business is by focusing on product quality rather than quantity when expanding our existing products into new markets.
We want our customers to know that we sell the best of the best in a crowded marketplace.
We're not trying to mislead them with cheap prices over quality, and we've gone the extra mile to research these products so they don't have to.
-Dennis Sanders, Founder, Burning Daily


17. Learning to Code
Learning to code was indeed the secret to our success!
The choice to major in computer engineering and afterward to specialize in web programming contributed to creating the business that now earns millions of dollars annually.
Even today, being a coder may aid many aspiring business owners in taking their first steps.
If you are not a coder, the best choice is to learn, even from home. There are good courses available in all languages.
-Axel Hernborg, Founder and CEO, Tripplo.com
18. Desiring to Affect Change
When I took this on, I was initially focused on exports.
It was a good first step because we wound up supplying high-quality products in fashion, workwear, and home textiles to leading brands around the world.
Over time, I saw the potential in using our textile expertise to grow vertically—in the domestic market.
I wanted to build a local fashion brand. I wanted to offer apparel that was an amalgamation of high-quality fabrics and trend-setting designs at affordable prices. We exploded after that.
We weren't just players; we became leaders of the industry. We became household names.
I didn't shoot for the moon right away. I made sure I got off the ground first—then I really aimed high.
-Nabeel Abdullah, CEO, Sapphire
19. Maintaining Focus and Consistency
My focus on my vision and consistency with actions needed to move my business forward are the most significant factors to my success.
With my laser-focused vision, I always remember my reason for doing my business.
I also say no to opportunities that may seem fantastic but do not align with my vision and goals for my company. I only say yes to those that will move my business toward my goals.
I am very aware of not getting lured into shiny object syndrome.
As the saying goes, "If you want to kill a man's vision, give him two!"
Focus is enhanced when you consistently do the work necessary to achieve your goals, regardless of how you feel in the short term.
The hard work involved may be boring but keep at it because the road to success IS boring. It comprises the same actions you need to do every day.
You could take small steps, but if you do them consistently, they add up over a long time to achieve your desired success.
-Peter Hoopis, Owner and CEO, Peter Hoopis
20. Continuously Learning
Continuous learning has been a key factor in my entrepreneurial success.
I firmly believe that staying curious, adaptable, and open to new ideas has allowed me to evolve and thrive in an ever-changing business landscape.
By seeking out knowledge and experiences beyond my comfort zone, I have been able to acquire valuable insights, skills, and perspectives that have directly influenced my decision-making and problem-solving abilities.
This ongoing commitment to learning has enabled me to stay ahead of industry trends, identify emerging opportunities, and effectively navigate challenges.
Moreover, it has empowered me to make informed decisions and innovate within my business, constantly improving products, services, and processes.
In a rapidly evolving world, continuous learning is not just a personal pursuit; it is an essential ingredient for entrepreneurial success.
-Irina Poddubnaia, CEO, Founder, TrackMage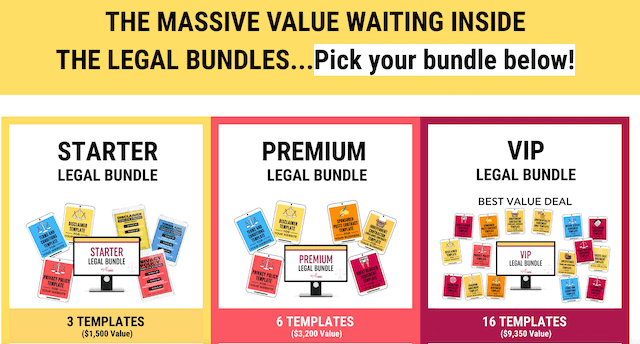 21. Being Curious
I truly believe that my success in the solar energy system hiring industry can be traced back to one key characteristic: curiosity.
Growing up, I was always the kid who couldn't help but ask questions and explore new ideas.
I still remember stumbling upon a piece discussing the global energy crisis.
I decided to dig deeper and educate myself about the matter.
My curiosity, followed by hours of research, made me realize that solar energy was the way forward and so I started my business.
I am certain that without my innate drive to learn and discover, I doubt I would have ever embarked on this exciting and fulfilling journey.
-Ben McInerney, Founder and Director, GoSolarQuotes
22. Preserving a Beginner Mindset
I allow myself to suck at new things instead of getting easily discouraged by my lack of expertise.
I know that if I allow myself to be intimidated to pursue new endeavors, I'll get tempted to procrastinate.
But I believe that being a novice at something is better than not starting at all.
This attitude has gotten me far and successful in my career. I wouldn't have achieved the things I did had I not allowed myself to become a beginner on day one.
-Khris Steven, Owner and Marketer, KhrisDigital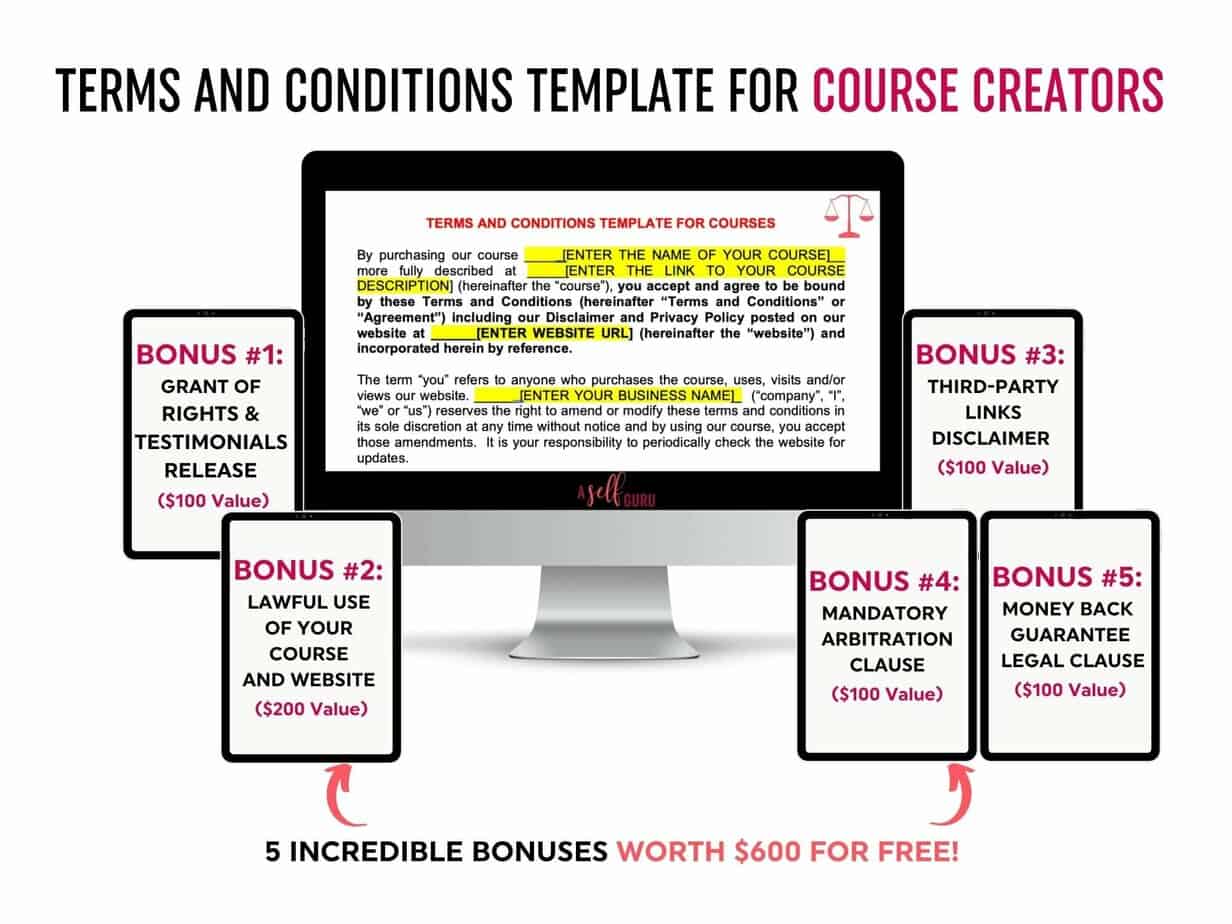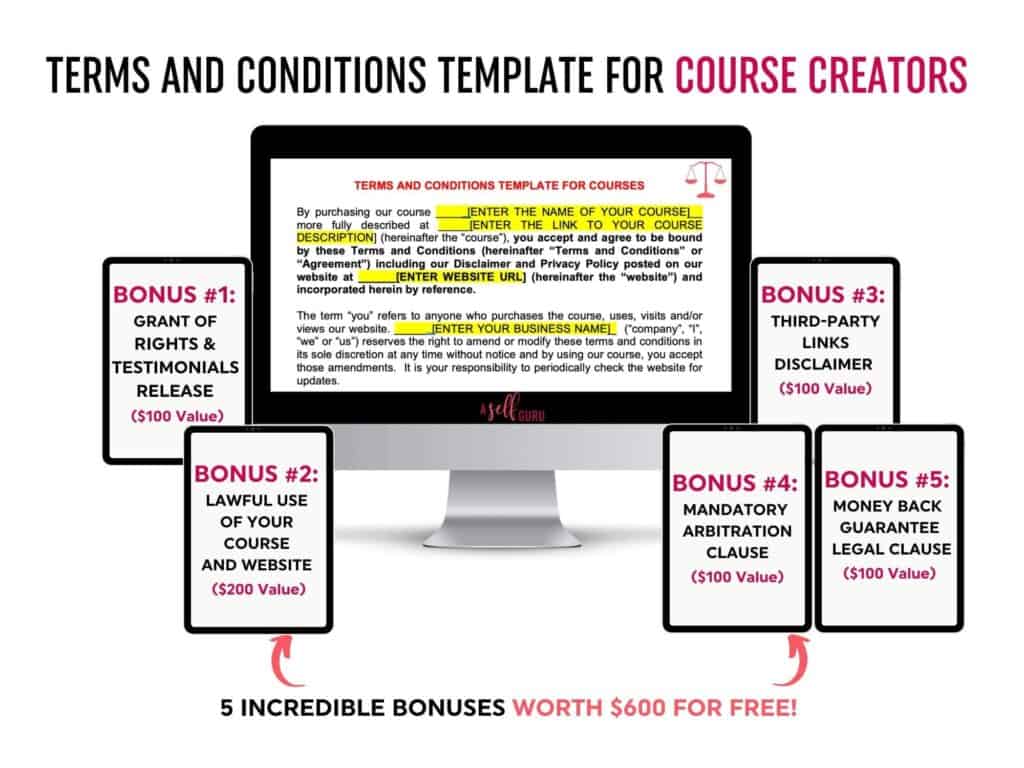 23. Utilizing Fear as a Tool
Any entrepreneur who tells you they don't have a fear of failing is not being truthful, but I believe I can attribute some of my success to my differing view of fear.
If there is one guarantee in entrepreneurship, it is that you are to have missteps, but understanding that it is part of the process and seeing its attributes can make the difference between whether you can strongly move forward or are paralyzed by fear.
Seeing the useful aspects of fear, such as a tool that tempers our decisions, a factor that forces us to look at every detail, and as a reminder of our accountability to ourselves and others, is the way of removing it as an impediment and using it to your advantage.
By looking at fear as a necessary and important part of the process rather than a bad thing to avoid or simply overcome, you can use it as an integral part of your formula for success.
-Ryan Rottman, Co-founder and CEO, OSDB Sports
24. Dedicating Yourself to the Work
I believe my success has come because of my ability and dedication to doing the work, even if it means I have to get my hands dirty and do what it takes.
Especially in the early days, but even today, I've never been shy to roll up my sleeves and do what needs to be done each day in order to be successful.
That's what it takes to be successful these days, and entrepreneurs can't be afraid to get their hands dirty, along with all the other work required to be an entrepreneur.
I might make large decisions focused on the finances of my company one minute, and the next minute, I will work hard with my hands and have to put in the work.
This is a big part of my success, and I put an emphasis on my ability to do this when it comes to how far I've come.
-Yeonsil K., Founder and CEO, Home Spritz
25. Keeping a Positive Mindset and Building Client Relationships
I attribute a major part of my success as an entrepreneur to maintaining a positive mindset and cultivating strong relationships with our clients.
A positive mindset allows me to approach challenges with a sense of optimism, view setbacks as opportunities for growth, and inspire my team to do the same.
It helps me maintain resilience and perseverance during difficult times, ultimately leading to success.
Building strong relationships with clients is equally crucial.
By genuinely understanding their needs, providing exceptional service, and fostering open communication, we establish trust and long-term partnerships.
This client-centric approach not only drives customer satisfaction but also leads to repeat business, referrals, and a positive reputation, all of which contribute to our overall success as a marketing agency.
-Ryan Flannagan, CEO and Founder, Nuanced Media
FAQ on to What Factors Do You Attribute Your Success?
Below are answers to some frequently asked questions on the factors that you may attribute your success to.
What does it mean to attribute your success to something?
Attributing success to something means giving credit for the achievement to a particular factor. It can be a person, place, thing, or event that was instrumental in achieving the desired outcome.
For example, if you attribute your success in completing a project to the help of an assistant who gave you advice on how to approach certain tasks, then you are recognizing their contribution to your success.
Similarly, if you attribute your success in a job interview to the practice questions you used to prepare, then you are recognizing the importance of preparation in helping you perform successfully.
In addition to giving credit where it is due, attributing success to something can be an important part of maintaining motivation and confidence.
When we feel connected to our successes and understand why we achieved them, it is easier to move forward with our goals. This allows us to make adjustments and changes if needed in order to continue succeeding.
You should also remember that attributing success does not mean taking credit away from others who may have contributed.
Collaboration and teamwork are essential for successful projects, so acknowledging those you worked with can be just as important when attributing success.
Giving credit to the right people and things can help boost morale among team members, and show that collaboration is valued in an organization.
No matter how big or small a success may be, attributing it to something can give you the confidence and encouragement you need to continue working toward your goals and dreams.
By recognizing the factors that have contributed to your success, you can create a greater sense of purpose and fulfillment. This way, every victory is meaningful and helps keep you motivated on the path to achieving even bigger successes in the future.
Attributing success to something is not only important for individual growth and development, but it can also help improve relationships between individuals or teams. By recognizing each other's contributions to success, we create stronger bonds and foster an environment of mutual respect and understanding.
It can even help business success by improve your strategies and understanding what works best and what doesn't.
Overall, attributing success is a valuable practice that can help shape our successes both now and in the future.
So take the time to reflect on your successes and really think about why you achieved them.
Was it through hard work? Teamwork? Support from someone else? A combination of all these things?
Taking the time to recognize and attribute your success to something can help you stay motivated and foster positive relationships with those around you.
At the end of the day, when we attribute our successes to something, we are really giving ourselves permission to celebrate and be proud of our accomplishments.
So go ahead and take the time to acknowledge the factors that have helped you succeed, and keep working hard to continue achieving even greater success in the future!
And don't forget to share your successes with others especially in our Facebook group here- celebrating achievements together is a great way to build relationships and foster an environment of mutual support!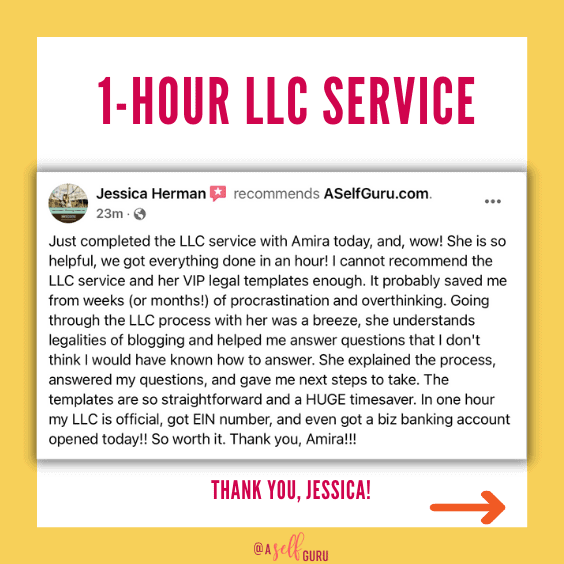 What are the three attributes of success?
Now talking about success, here are the three attributes of success:
Discipline – This is possibly the most important factor in achieving success. Whether it's setting up a routine, taking time to focus and plan, or maintaining an attitude of self-control and consistency, discipline is a major key to success.
Belief in yourself – A strong belief in your abilities can be incredibly powerful. If you don't believe that you can achieve success, it's likely that you won't reach your goals. But when you do believe in yourself, it can be a great motivator and help to keep you on track.
Perseverance – Success often comes after many failures and disappointments. It is important to recognize the value of persistence and never give up. When faced with challenges, don't be discouraged and look for creative solutions.
These are only three of the many attributes that can help you to find success in life.
Other factors such as having a positive attitude, setting goals, being resourceful and working hard will also play an important role in achieving your desired outcomes.
What you attribute the success of your business?
When it comes the success of my business, I attribute it to a few factors.
One of the biggest has been my dedication and passion for what I do.
I enjoy the work that I do as a business lawyer, and it gives me joy to see how much effort is put into each project for long hours.
See my customer testimonials for example:
Another key factor has been my ability to stay organized and adapt quickly as situations change.
As an entrepreneur, being able to think on your feet and come up with creative solutions is invaluable such as my legal bundles here that solve legal problems for other business owners.
Additionally, networking has been a major part of my success as it allows me to make connections with other business owners and build relationships that can bring more opportunities.
Finally, staying resilient when things get tough has helped me to stay focused on the long run goal of growing my business.
What is an example of an attribute?
An example of an attribute is having a positive attitude.
Having a positive outlook can help you stay motivated and focused on achieving your goals.
It allows you to see opportunities in difficult situations and has been linked to higher levels of productivity in both personal and professional settings.
Other examples include being organized, being committed, having strong communication skills, being resourceful, and staying resilient.
Each of these attributes can help you to reach success in life in different ways.
Final Thoughts – What Do You Attribute Your Success to?
A lot of new entrepreneurs think that future success comes from being in the right place at the right time.
If they just have one great idea or network with the right person, they'll experience endless good fortune. To an extent, that might be true, but more often than not, it's the exact opposite.
Successful leaders know that it takes much more than natural talent to reach their long term goals.
It takes an incredible amount of hard work and persistence.
It requires knowing which tasks move the needle the most and sticking to them with unwavering consistency, even when that gets boring or you start to have a lack of faith.
It's also about understanding your own mindset and character traits.
Are you someone who listens to other people's beliefs and then starts to doubt your own dreams? Do you have a growth mindset and celebrate your failures? Do you have emotional intelligence, or do you struggle building a team? Get to know yourself and find people who can complement you in these respective areas.
The only way to achieve success is with a clear vision.
You need to feel and understand your dream so well that it's already true. Make the steps to your success crystal clear. Learn the market, become a constant learner, and bring on people who know more than you.
If your dream is really worth fighting for, keep putting one step in front of the other until you get exactly where you want to go.
It becomes second nature to commit to your business, and eventually, those dreams become reality.
Entrepreneurship is not for the faint of heart, but it's so worth it in the end.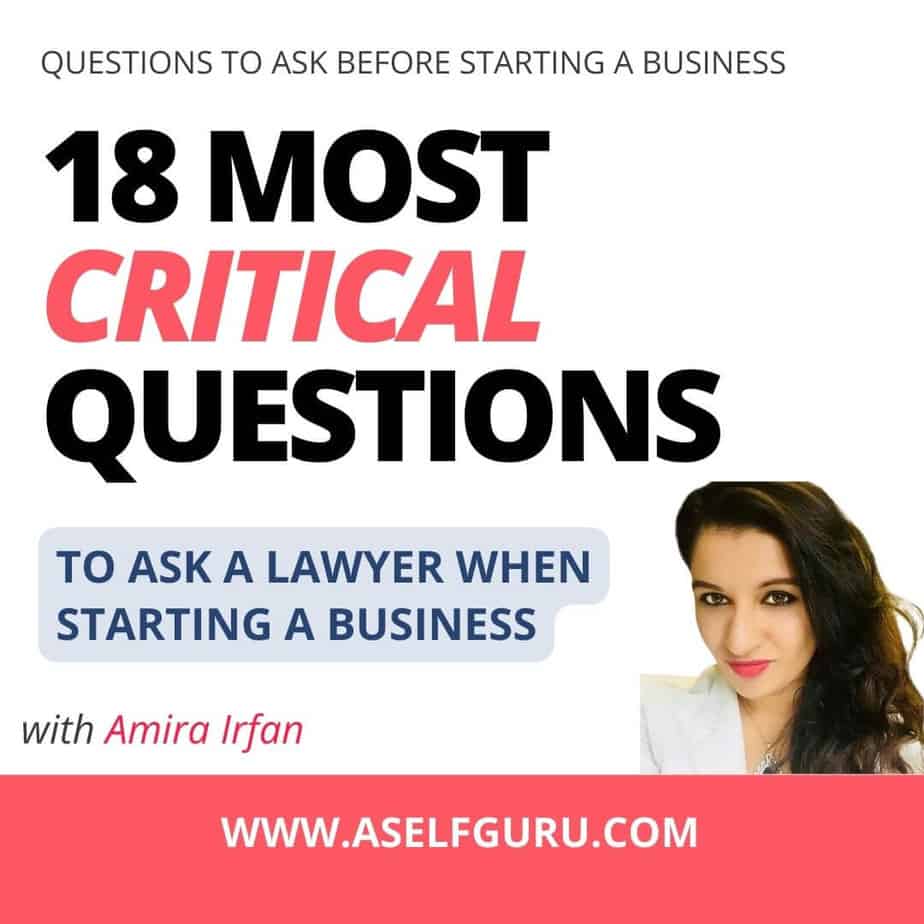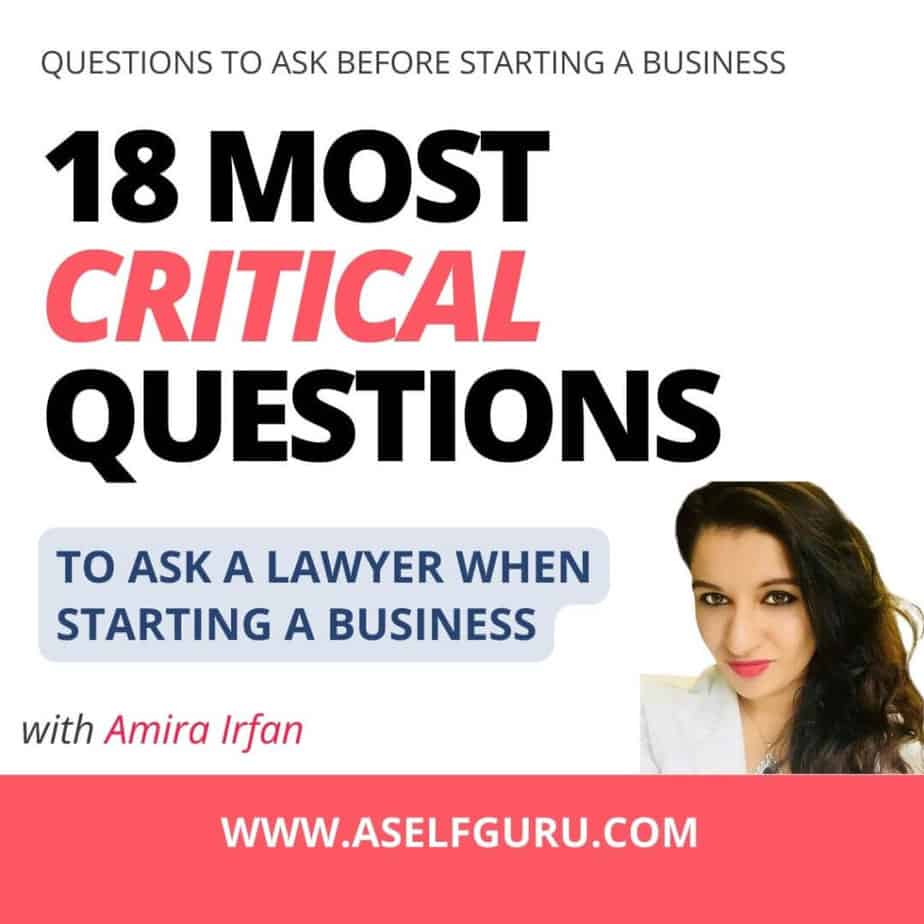 RELATED BLOG POSTS ON WHAT DO YOU ATTRIBUTE YOUR SUCCESS TO
In addition to the attributes for success we discussed above, join our Facebook group here for more inspirational content and to network with fellow entrepreneurs.
You should check out the following blog posts next:
VISIT THIS FREEBIES PAGE TO GET 5 AWESOME FREE BUSINESS, BLOGGING AND LEGAL TIPS!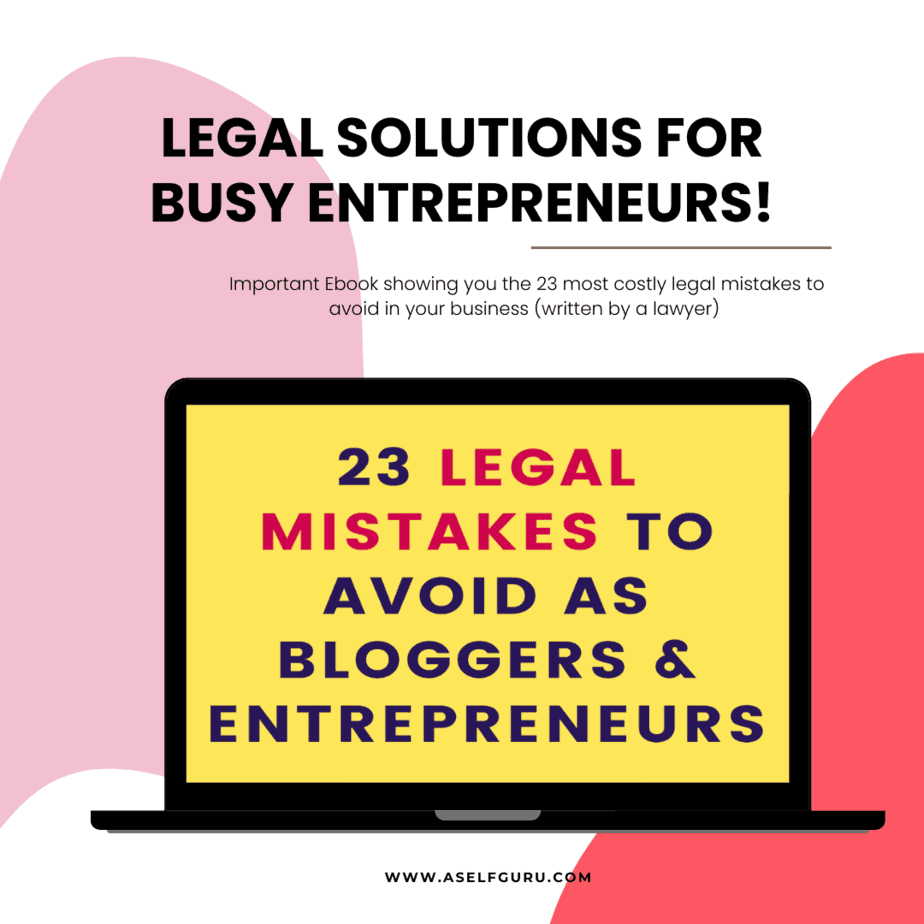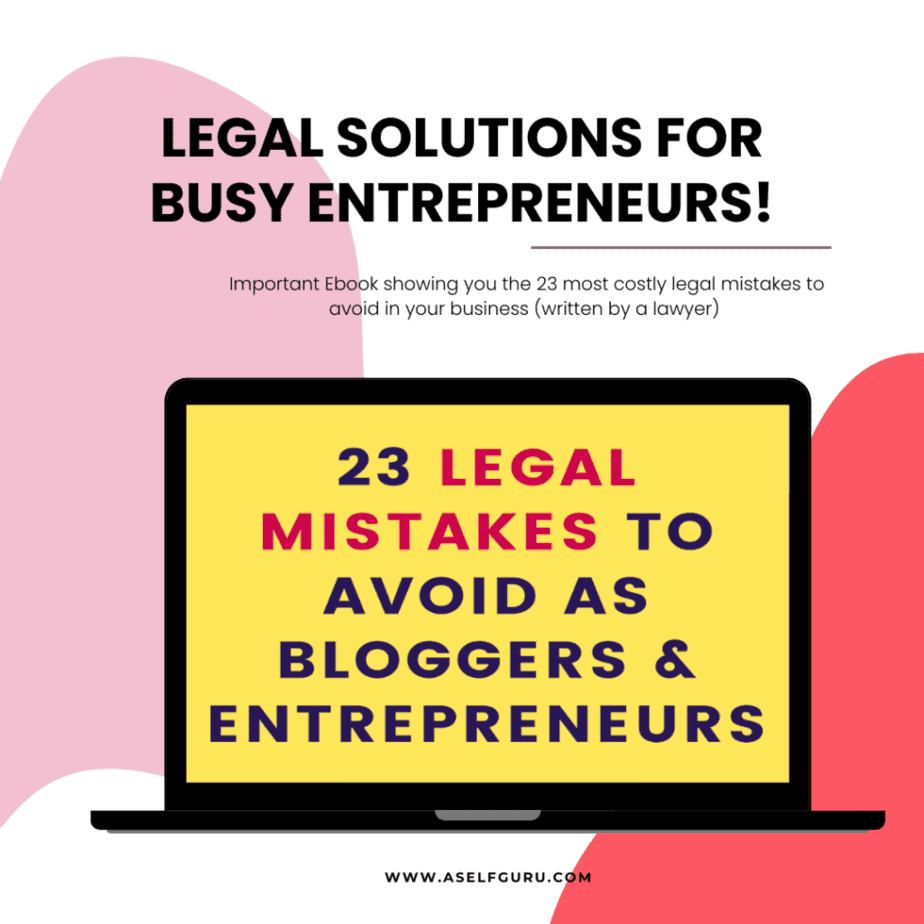 Below are some more helpful blog posts, legal tips, tools and resources that you should check out next:
Outrank your competition and enhance your content creation
15 Expensive Legal Mistakes Entrepreneurs Make (and How to Avoid them)
Beautiful Pinterest templates to increase traffic to your blog!
What's an LLC and when to form one?
How to Legally Protect Your Book (with Proper Copyright Notice and Disclaimer Examples)
CPA Solution Membership to get all your tax and accounting questions answered!
Get The Simple SORT Handbook: The New Entrepreneur's Roadmap to Setup, Operate, Record and Tax Slay a Successful Business
AI writing tool to write blog posts 10x faster, create social media content, videos, and any kind of content to save time in business
This SEO tool to make sure your blog posts rank on the first page of Google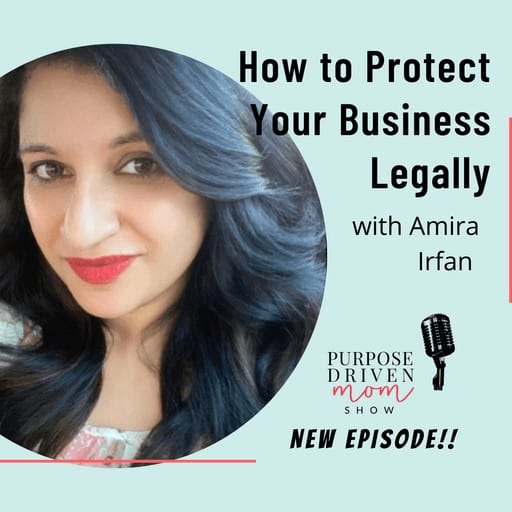 MORE TOOLS TO GROW YOUR ONLINE BUSINESS